CHINA JINMAO Taiyuan Riverfront Mansion Sales Center
The project is located east of Binhe East Road and south of Pingyang Road in Xiaodian District, Taiyuan City, Shanxi Province. It is located at the core area of the inner city, neighborhood with Changfeng, near the business circles and Fenhe River Park. The Riverside Family Sale Center is the highlight of the project with perfect facilities and beautiful river view.
Poetic atmosphere, oriental culture, natural scene with humanistic feelings. Our design is a way of performance of "transmission, craftsmanship, humanity and sentiment", inspired by Taiyuan's geography, history, architecture and humanities.
It forms a perfect composition, aesthetic colors, beautiful lines, and artistic conception. This is how picture-like space paints nature,while poem-like nature light up the space. It's like a historical scroll linking Taiyuan's centuries-old humanistic importance with the poetic life of the moment.
Project Name: CHINA JINMAO Taiyuan Riverfront Mansion Sales Center
Site: Taiyuan, Shanxi
Party A: CHINA JINMAO
Dimension: 750㎡
Type: Real Estate Sales
Interior Design: Mr. Liang Jinghua from PAL Design Studio
Design and Realization of Soft Decoration: EASE International Space Design
Artistic Director: Han Ping (Maggie)
Director Designer: Li Ching
Advanced Customization: OFYCASA International Home
Written by: Zhao Hongya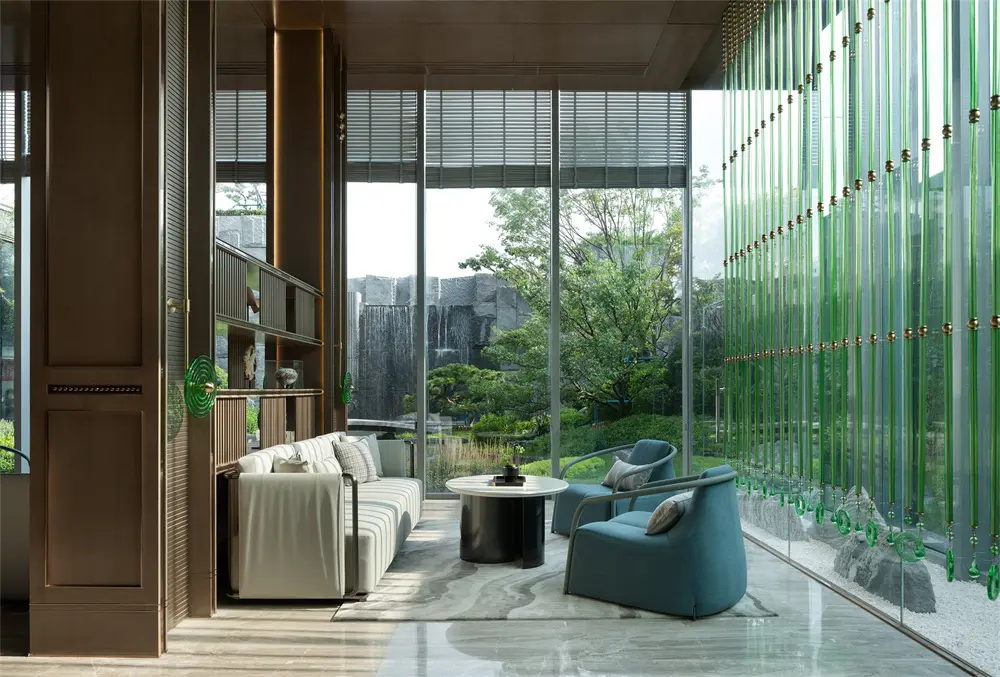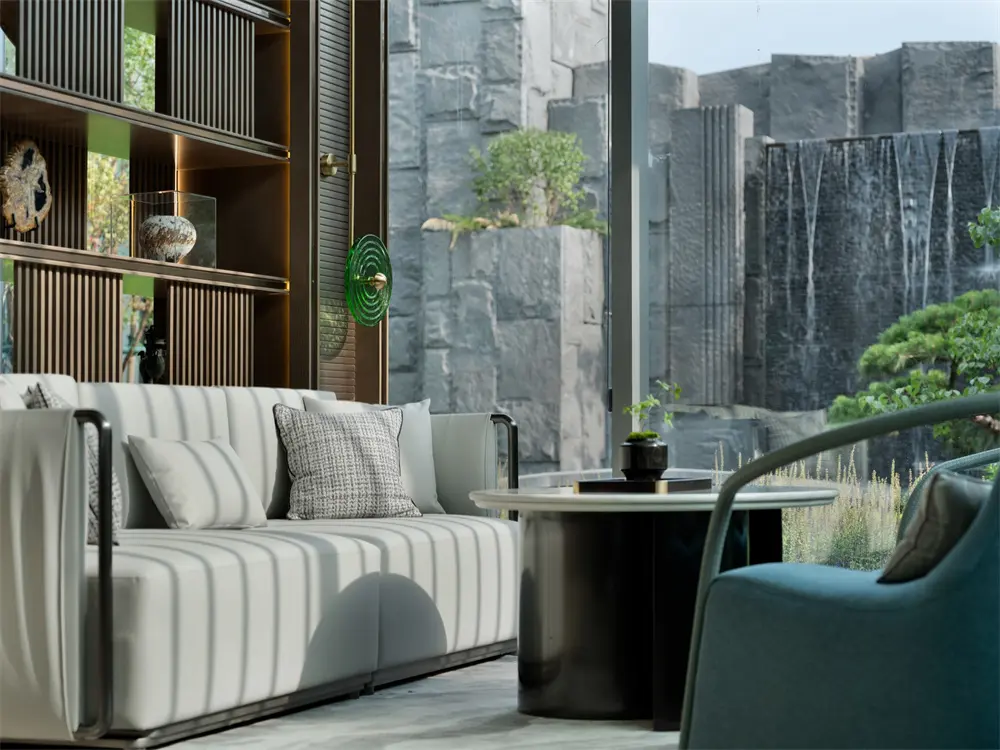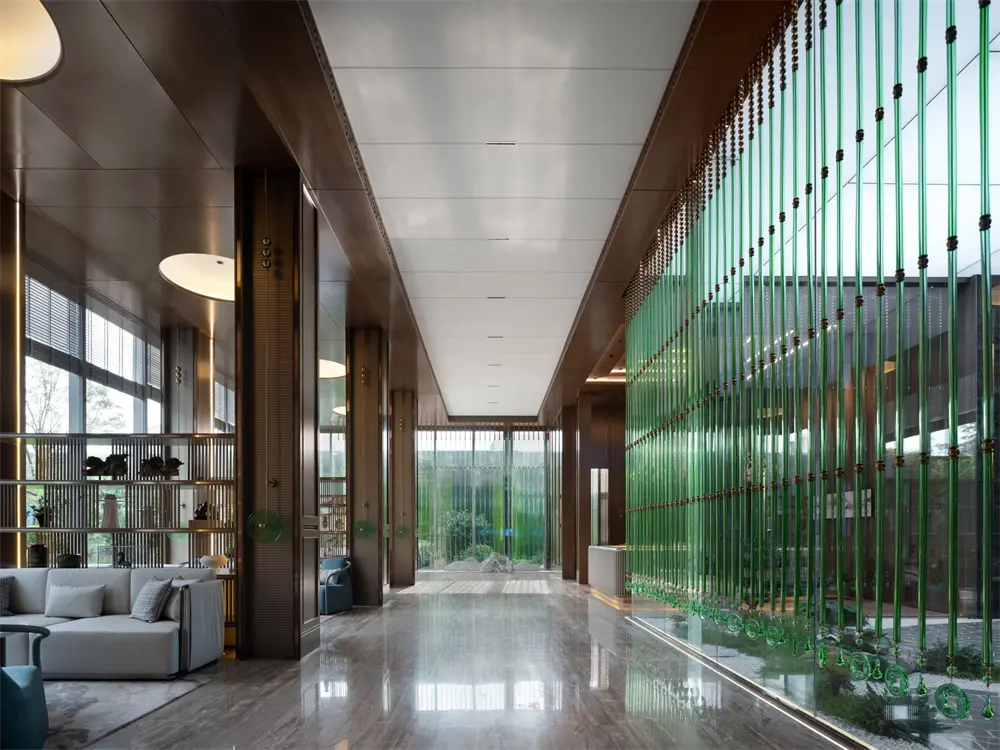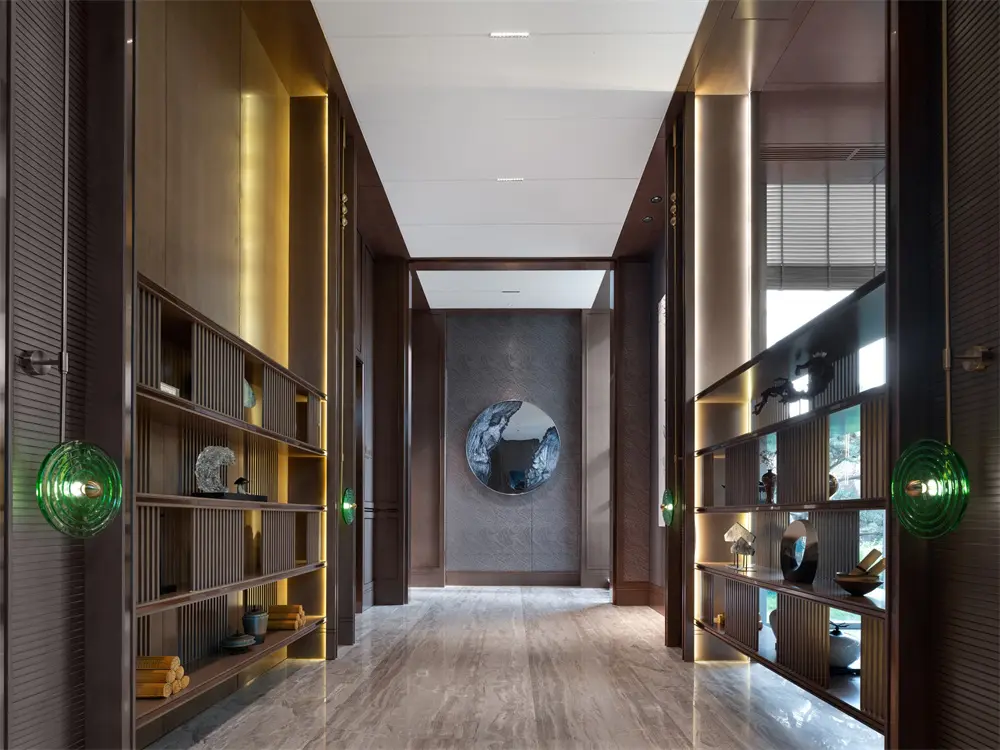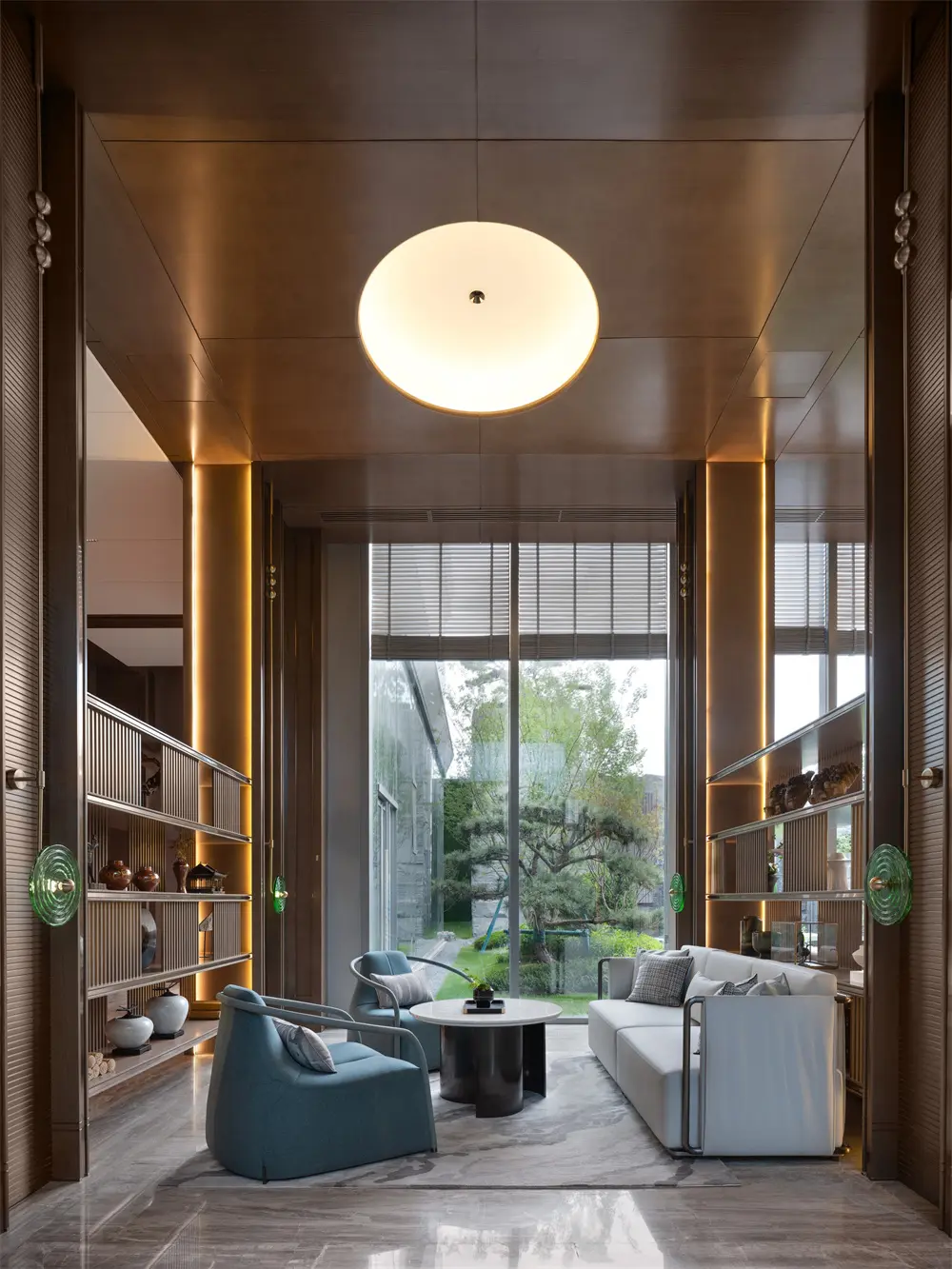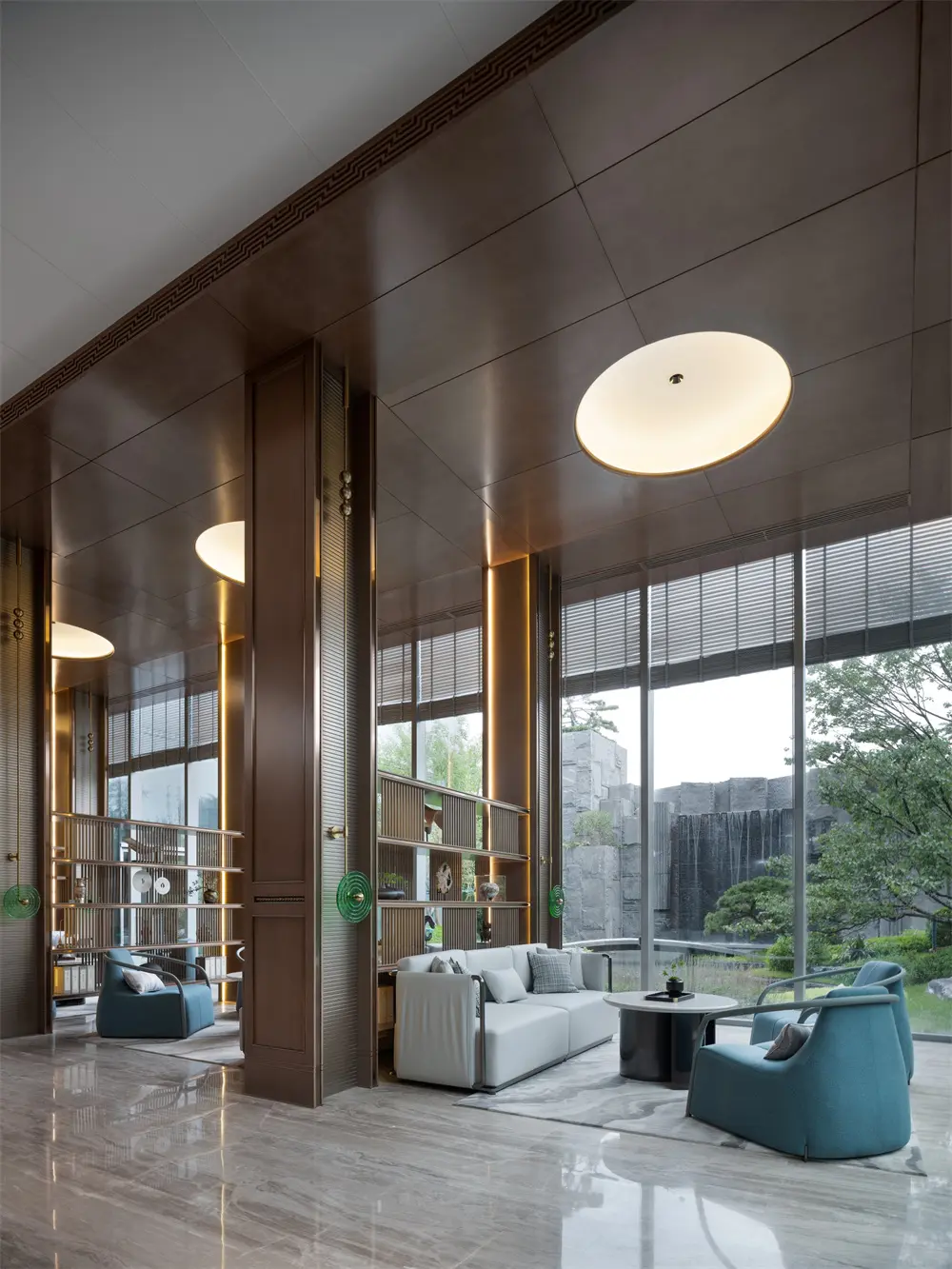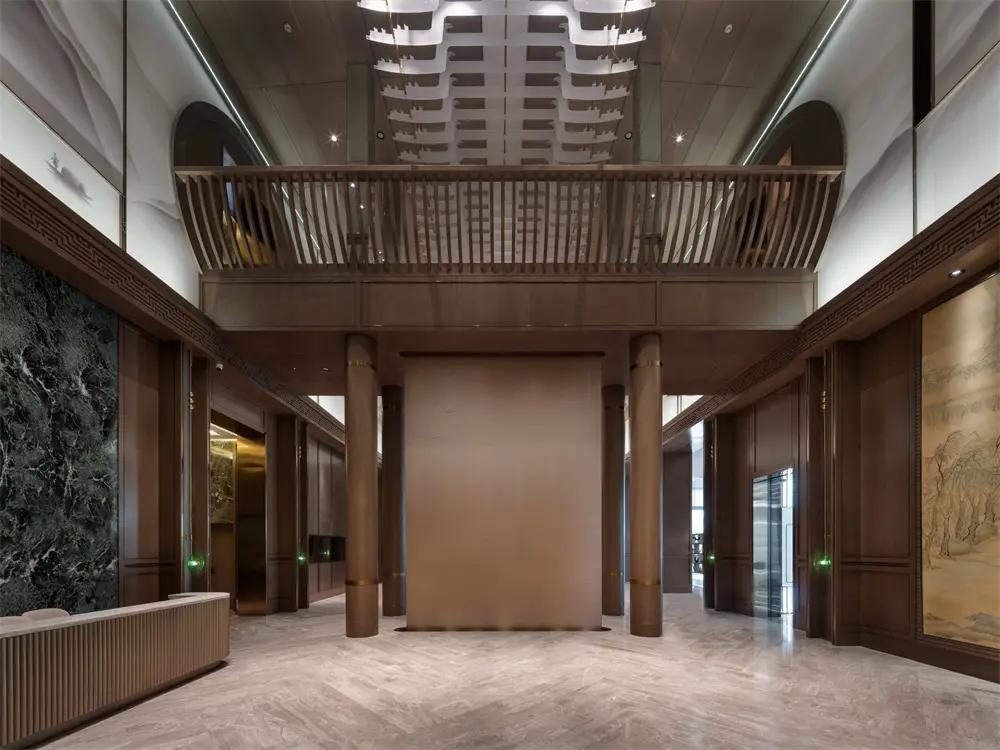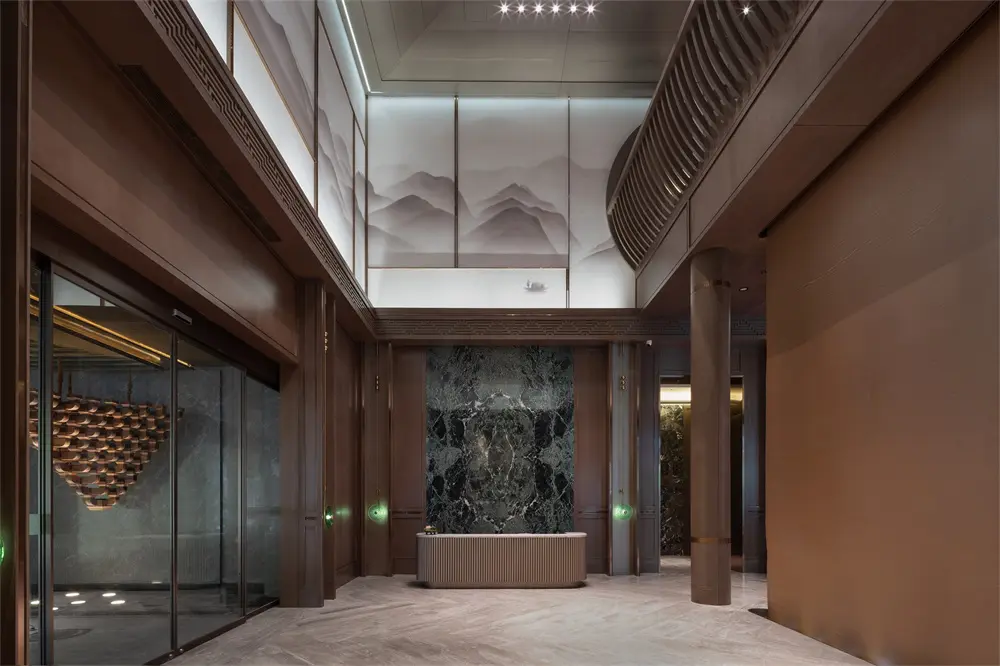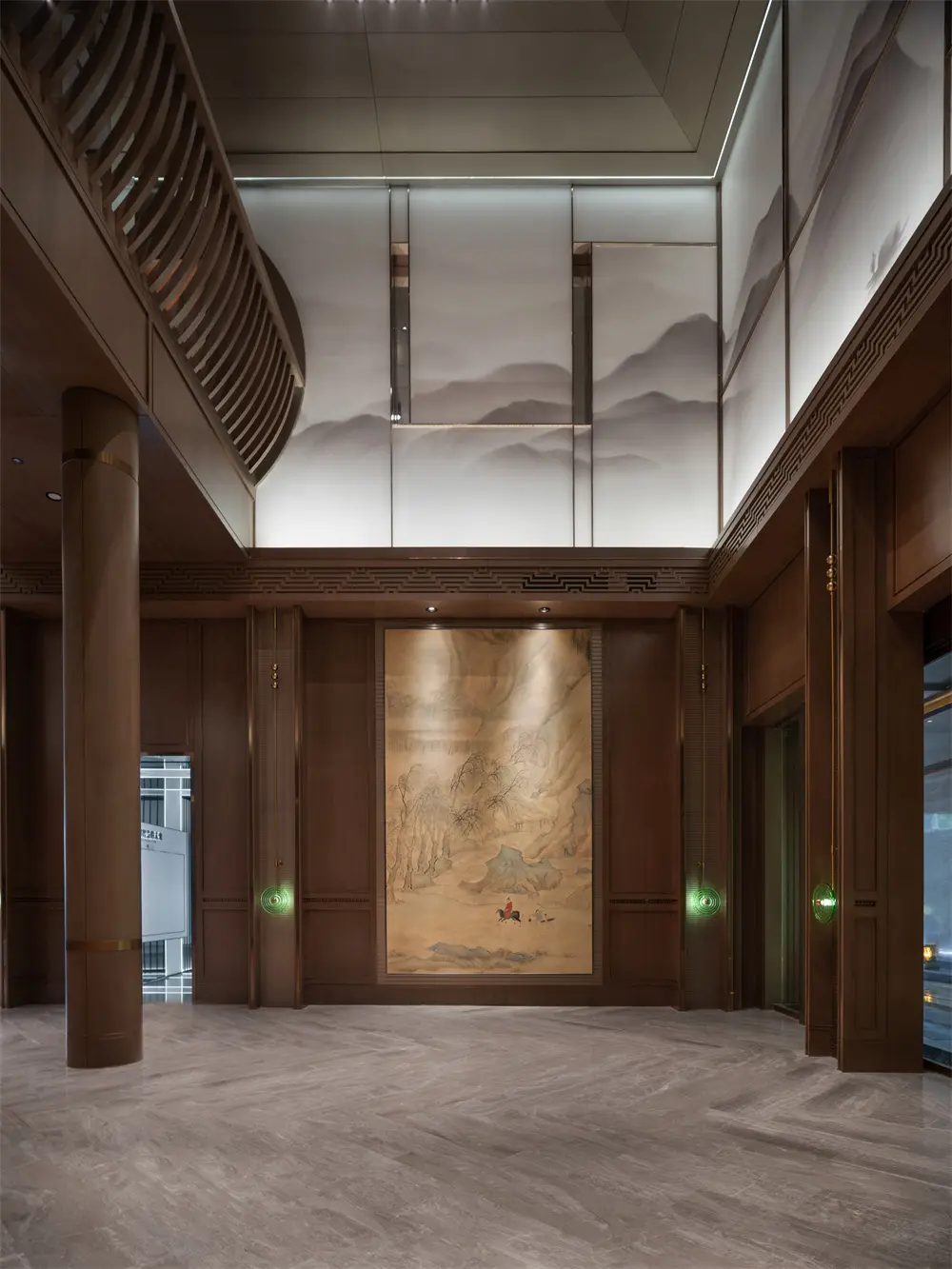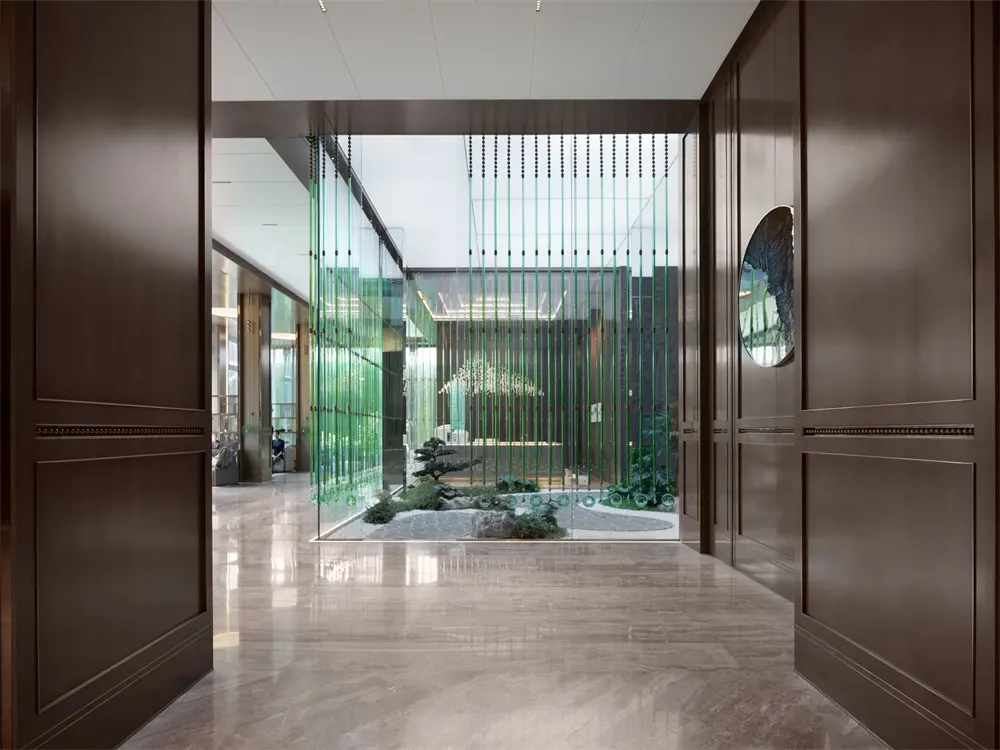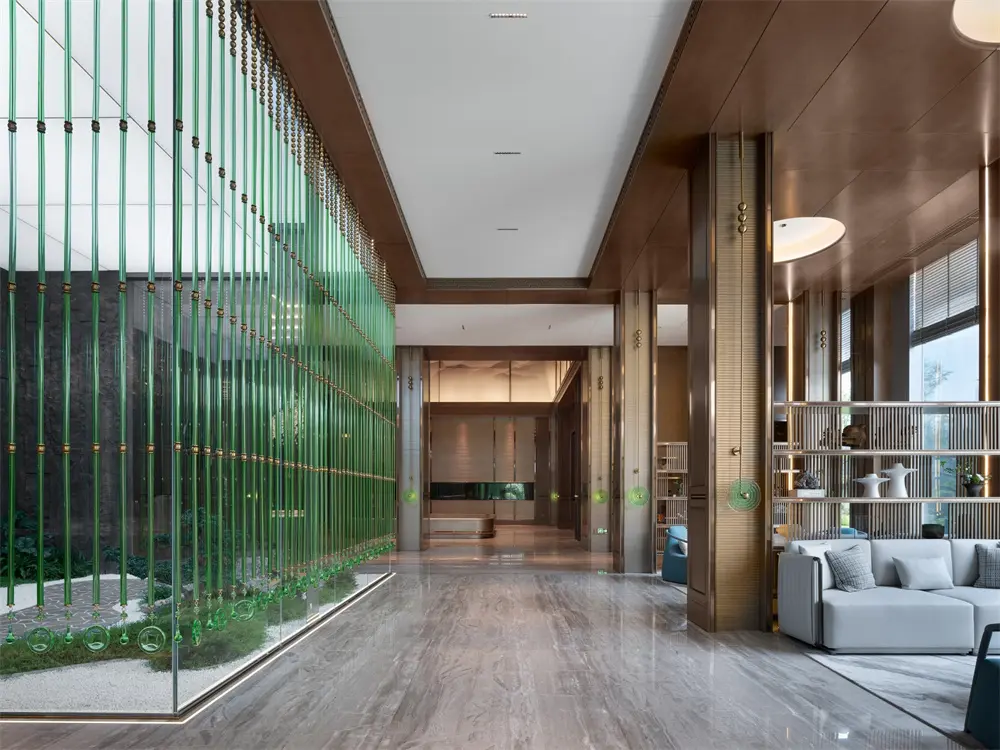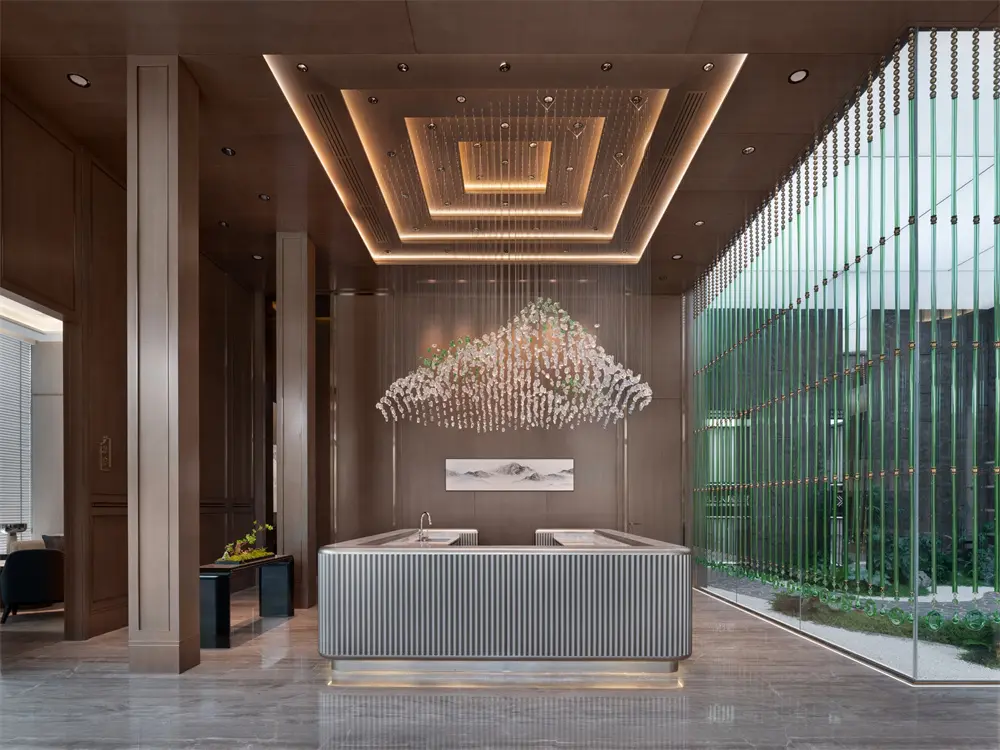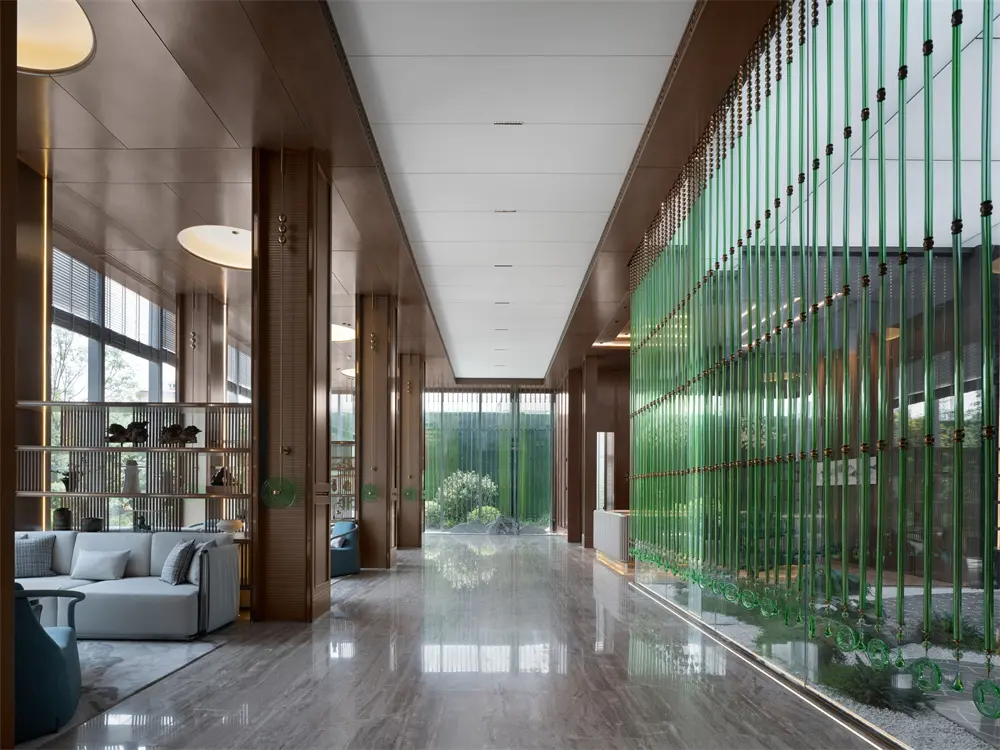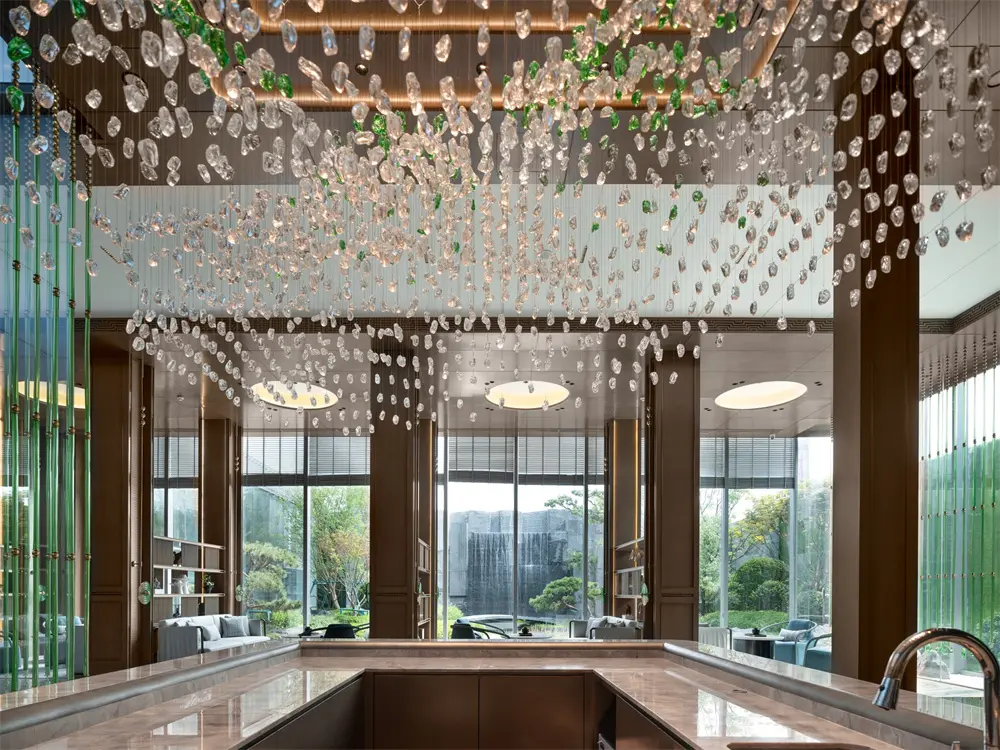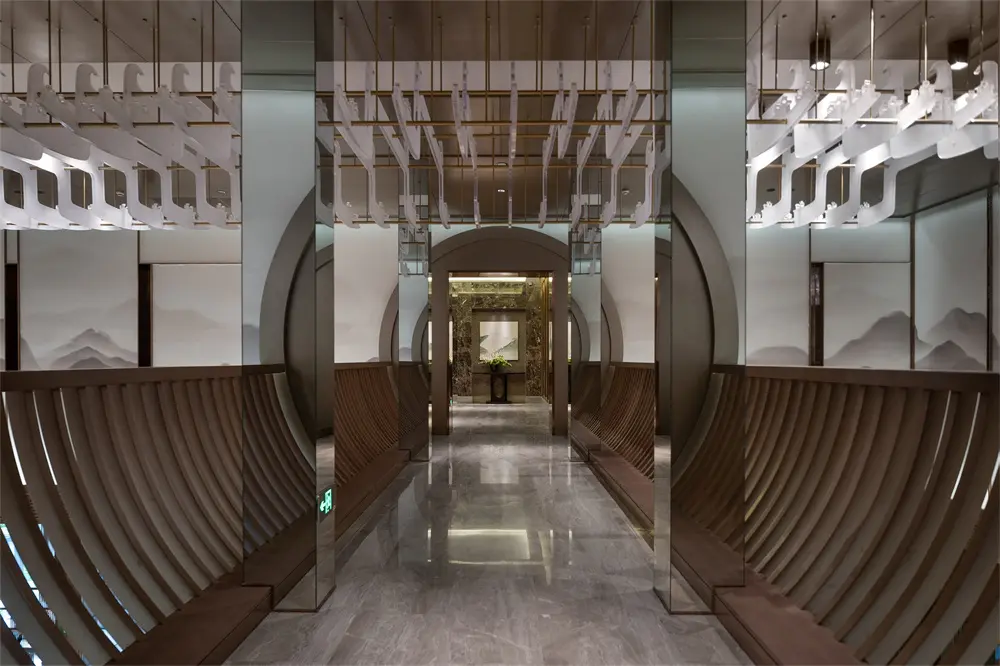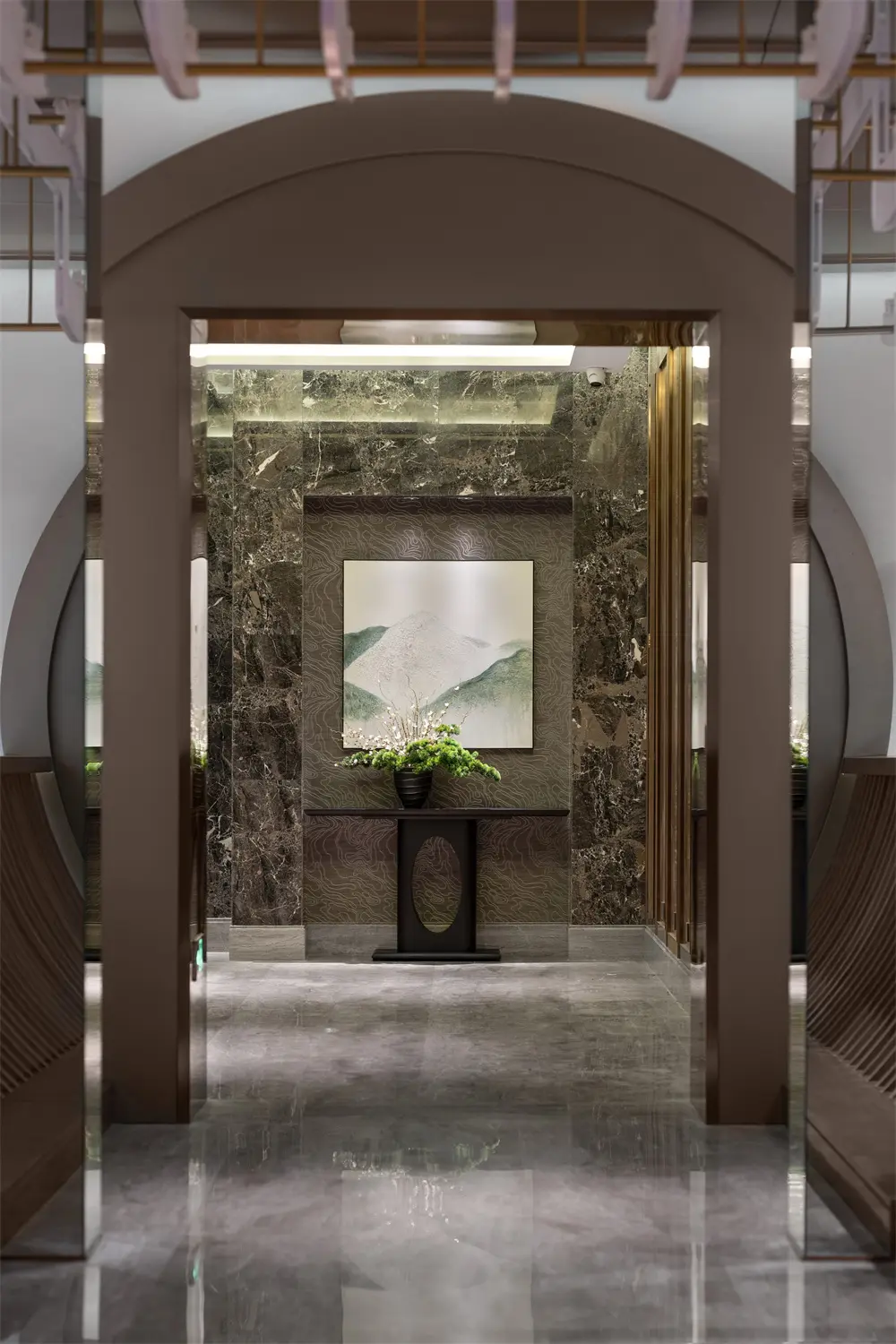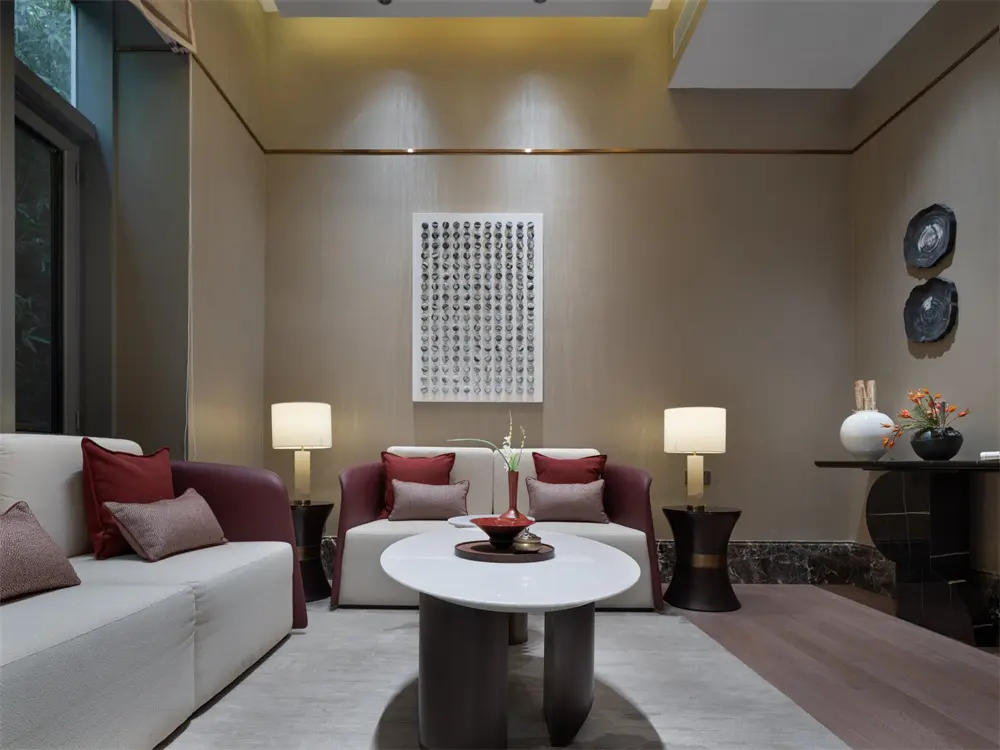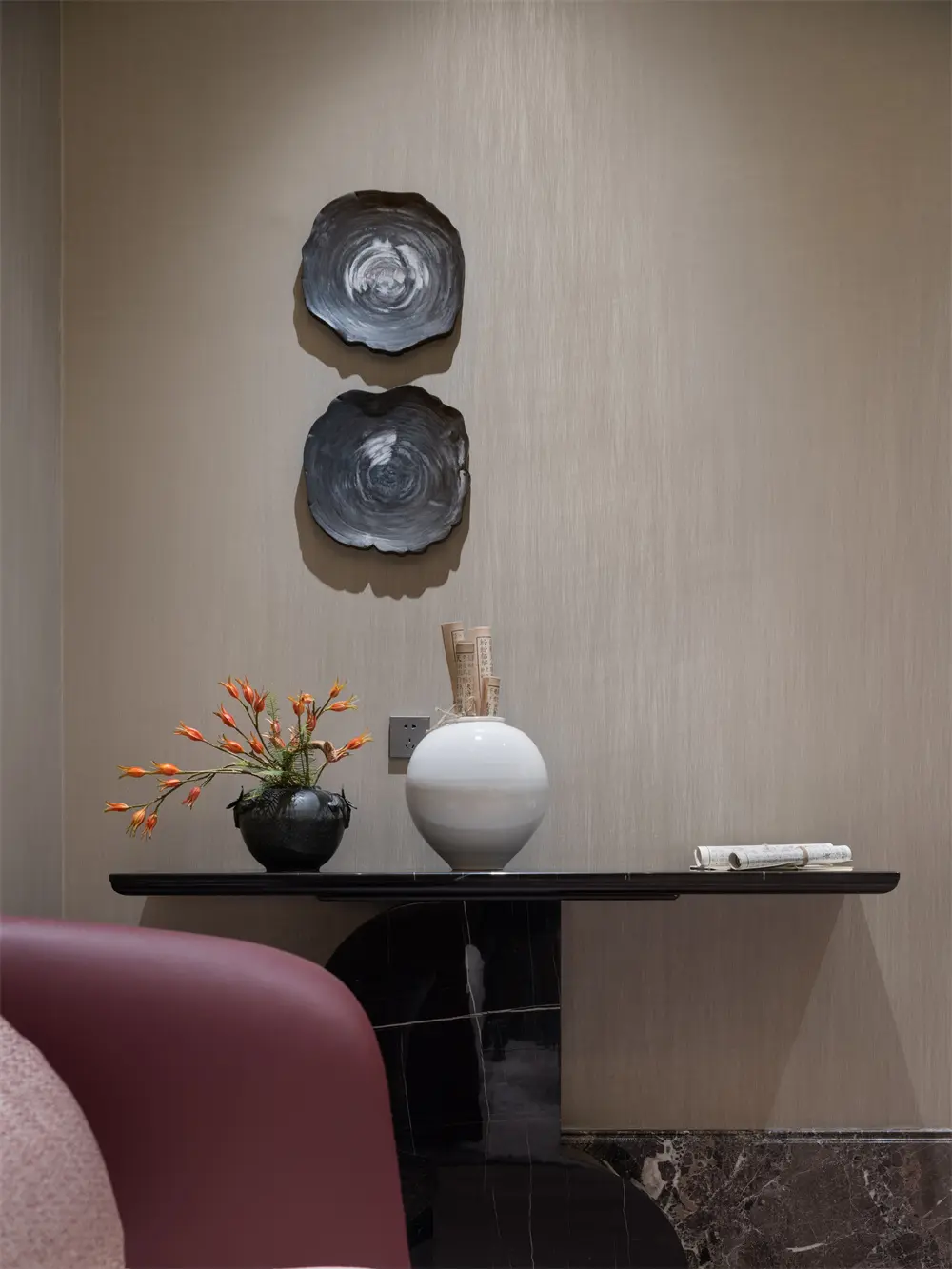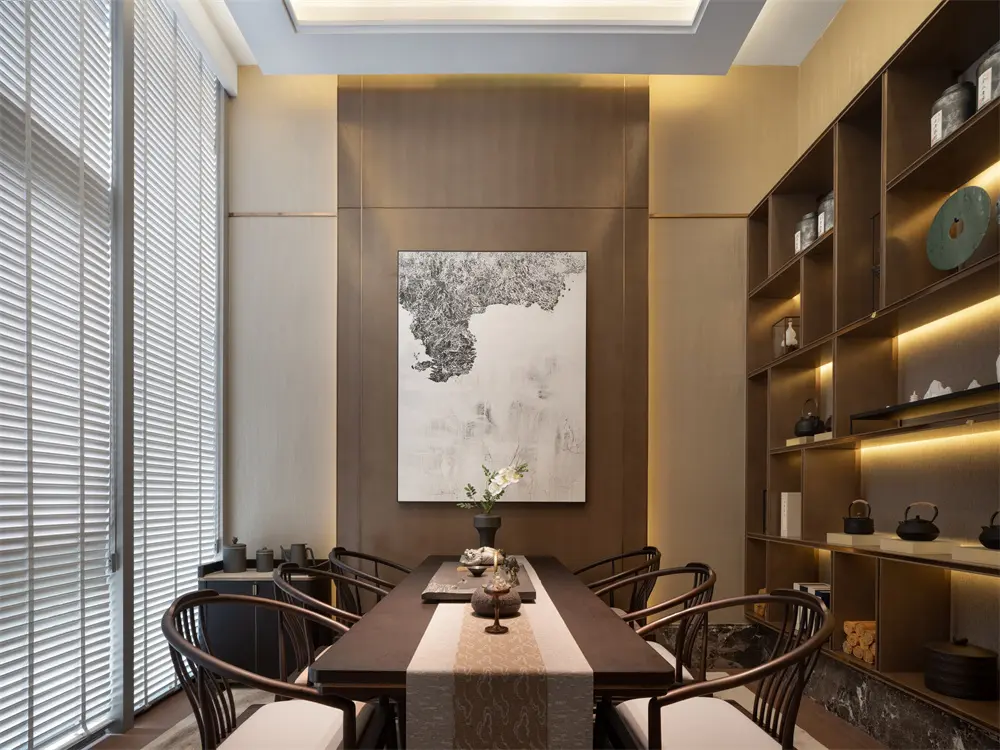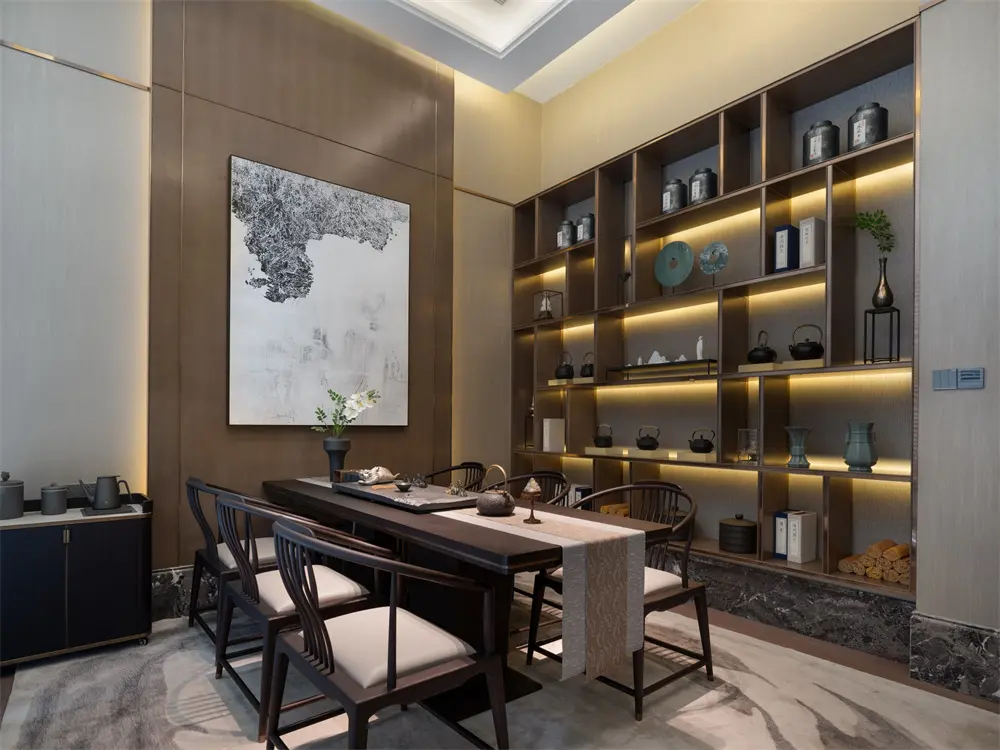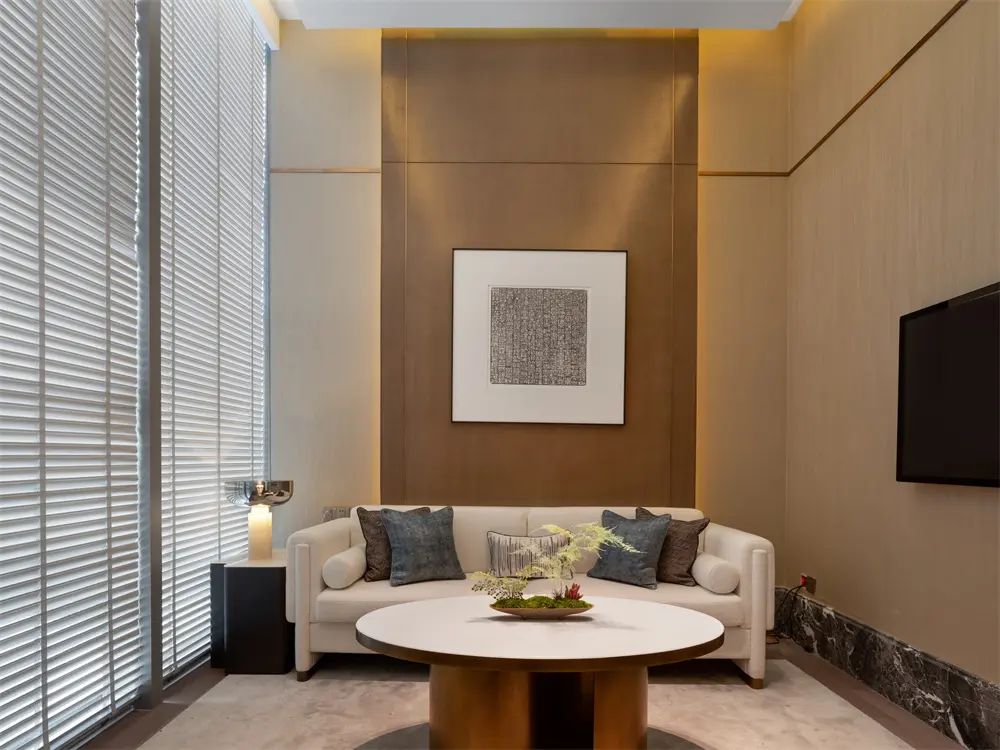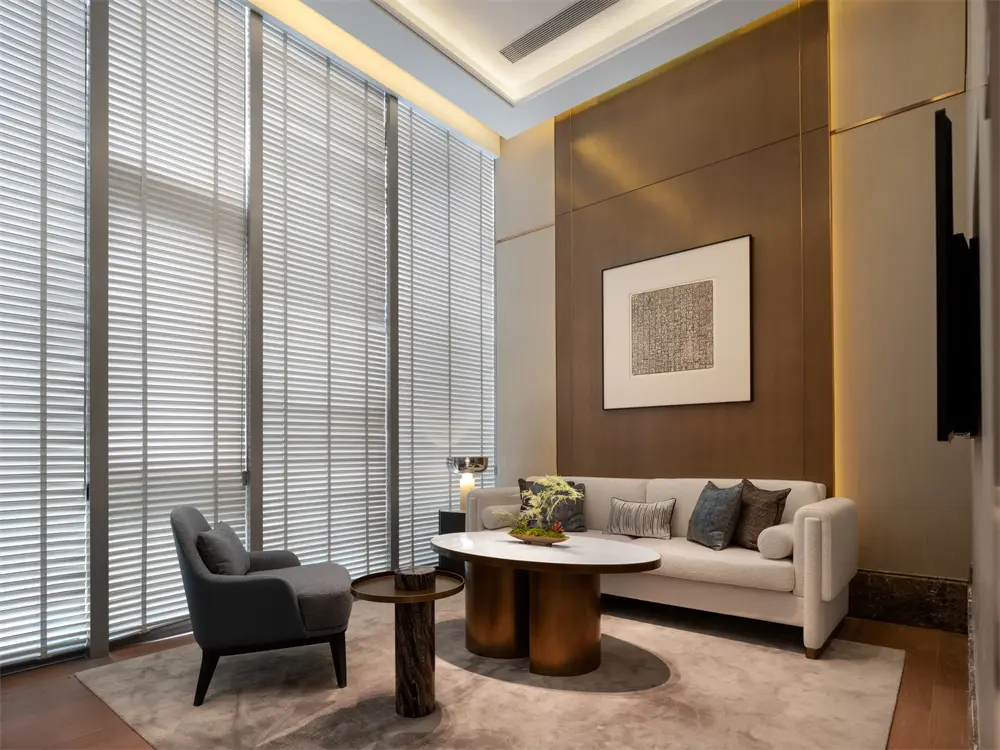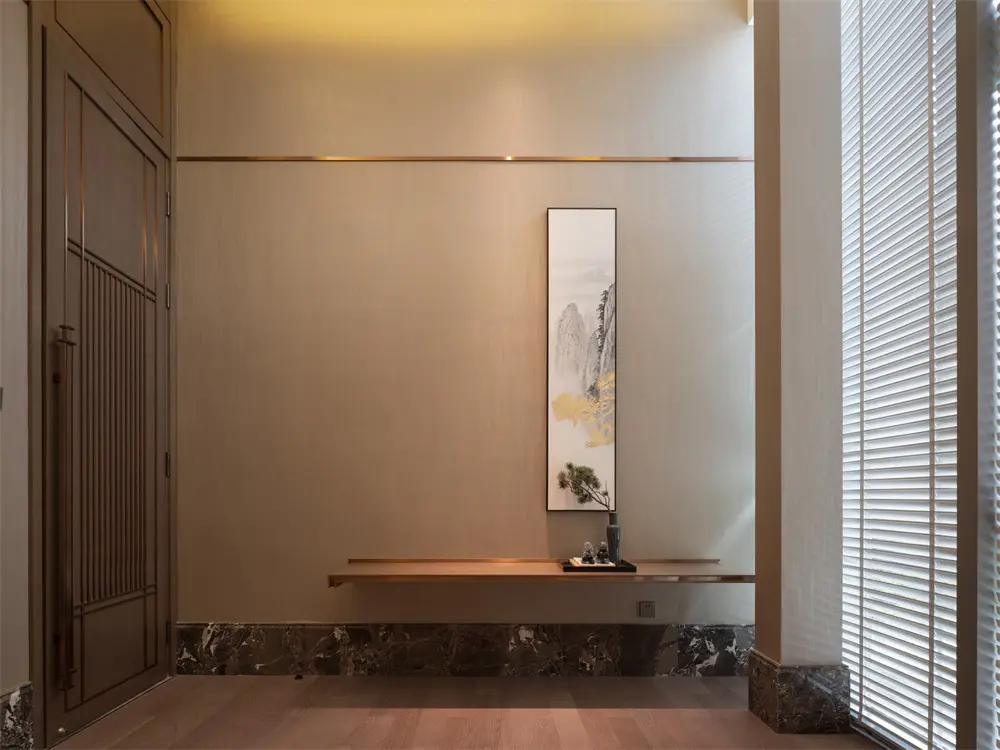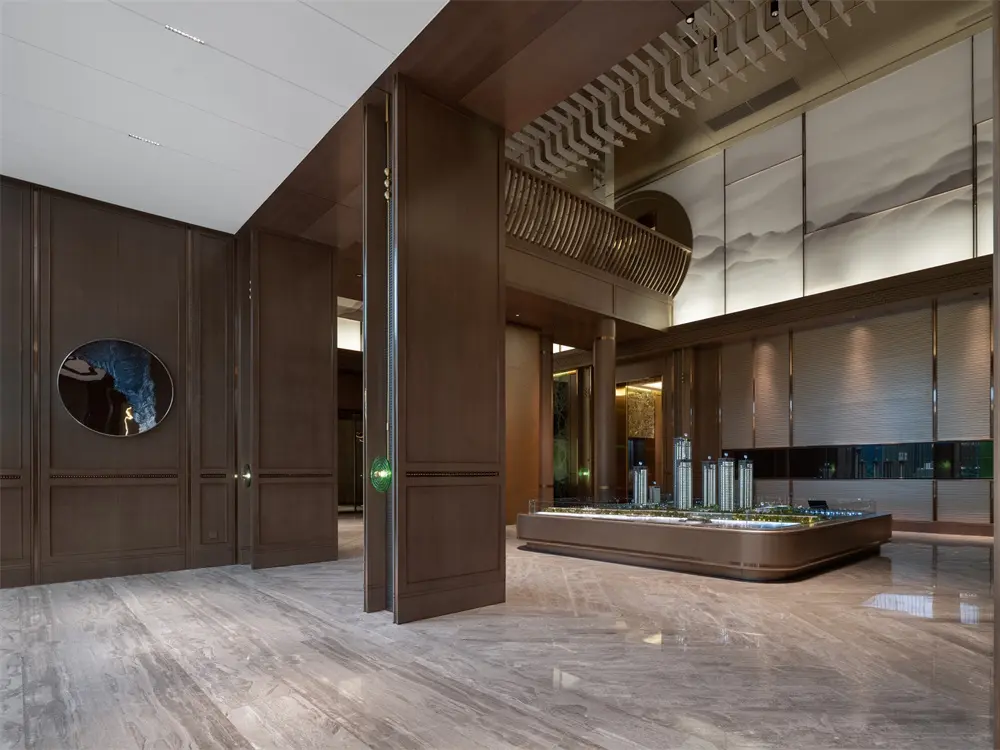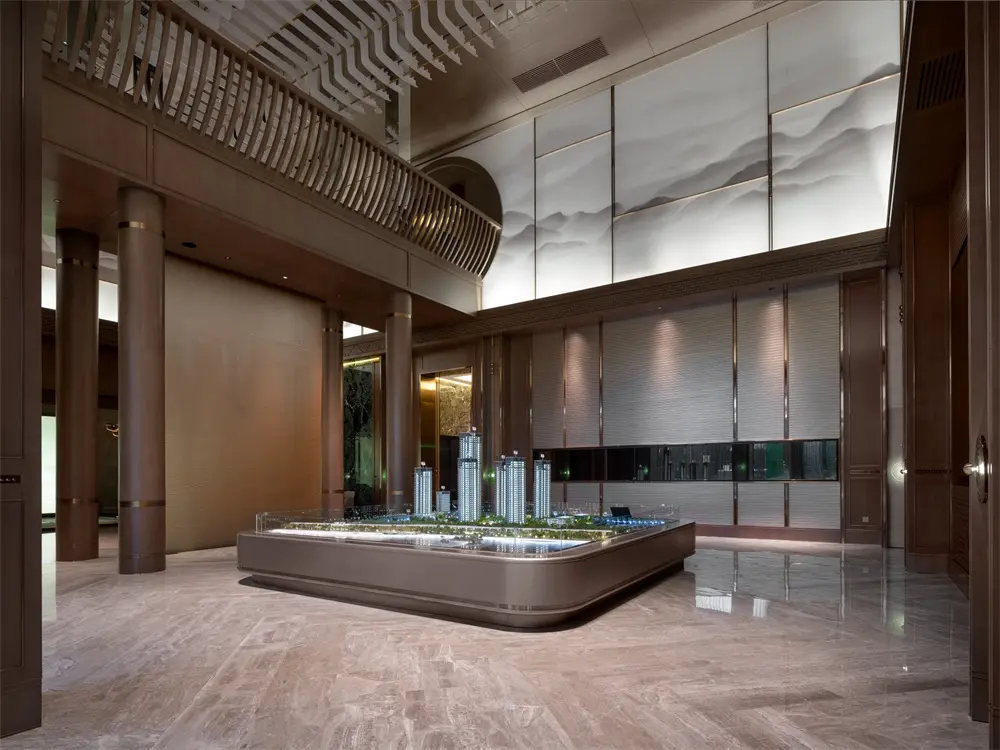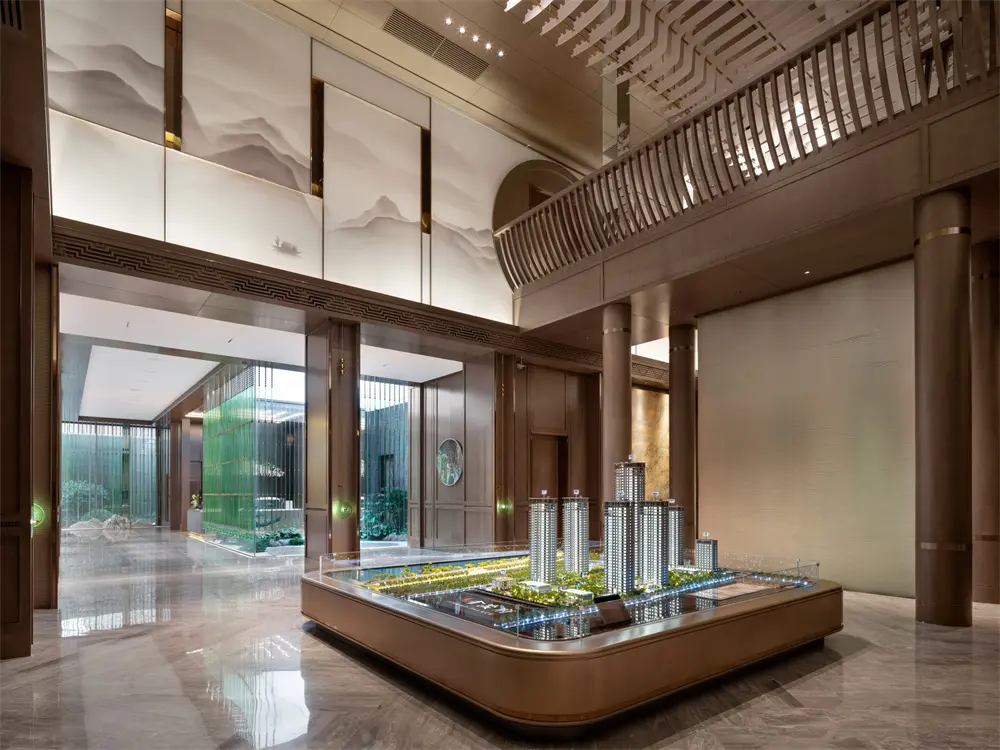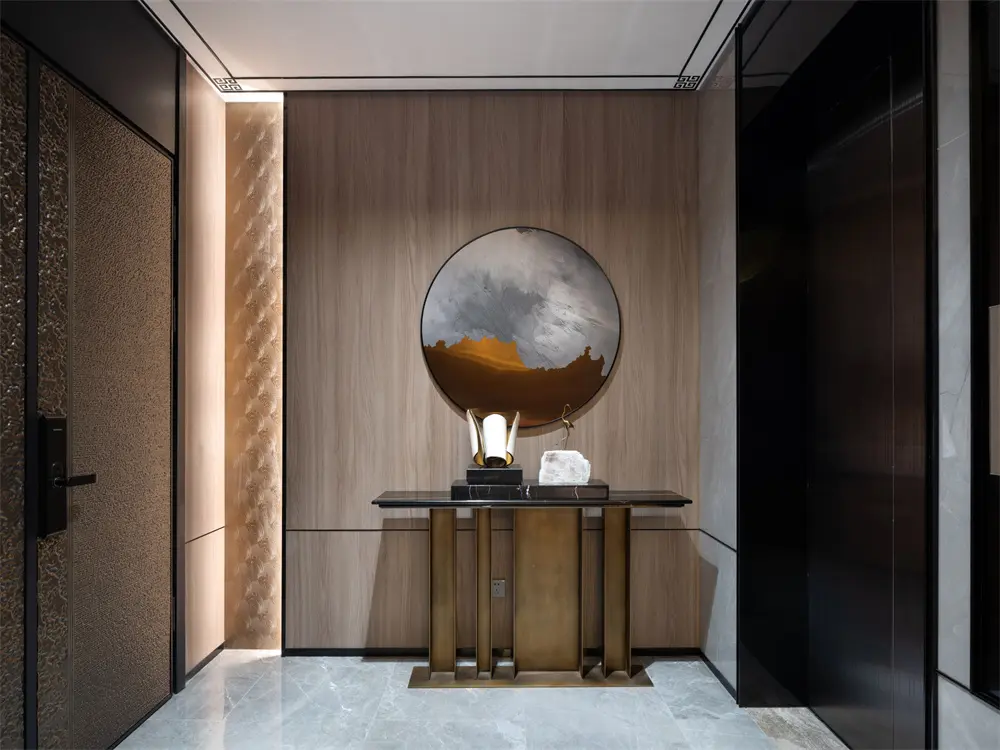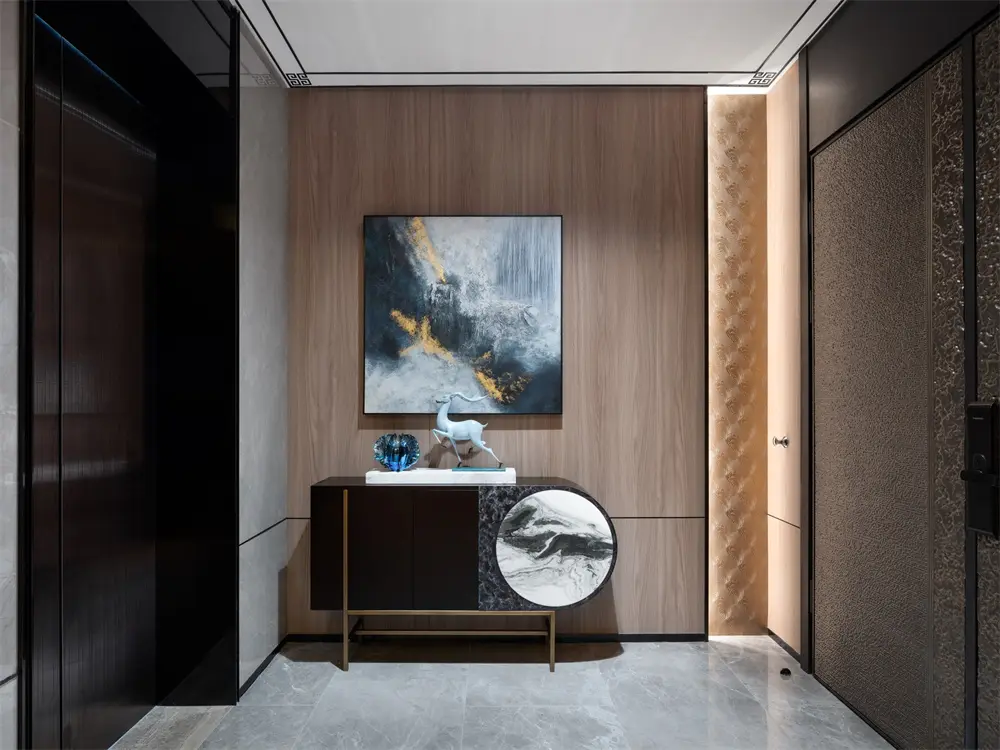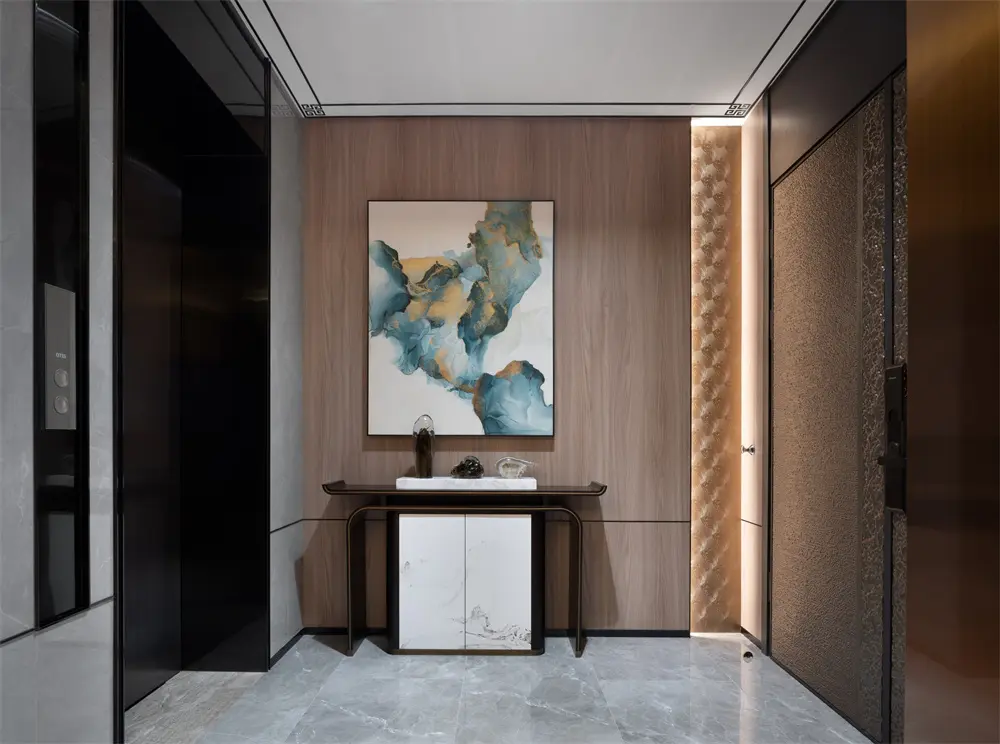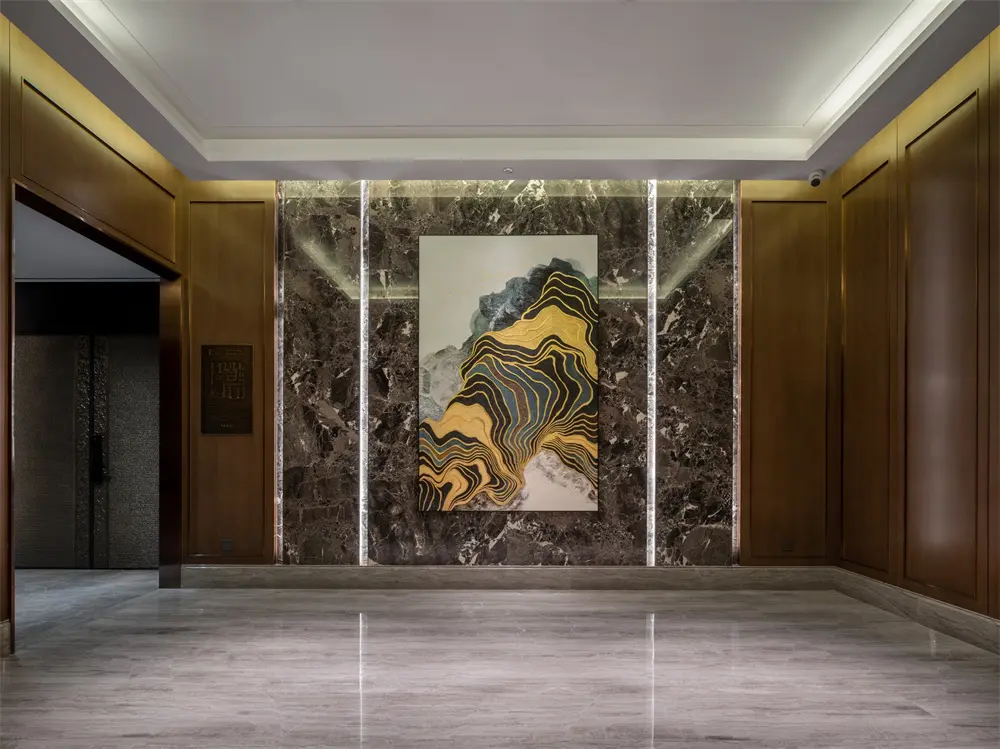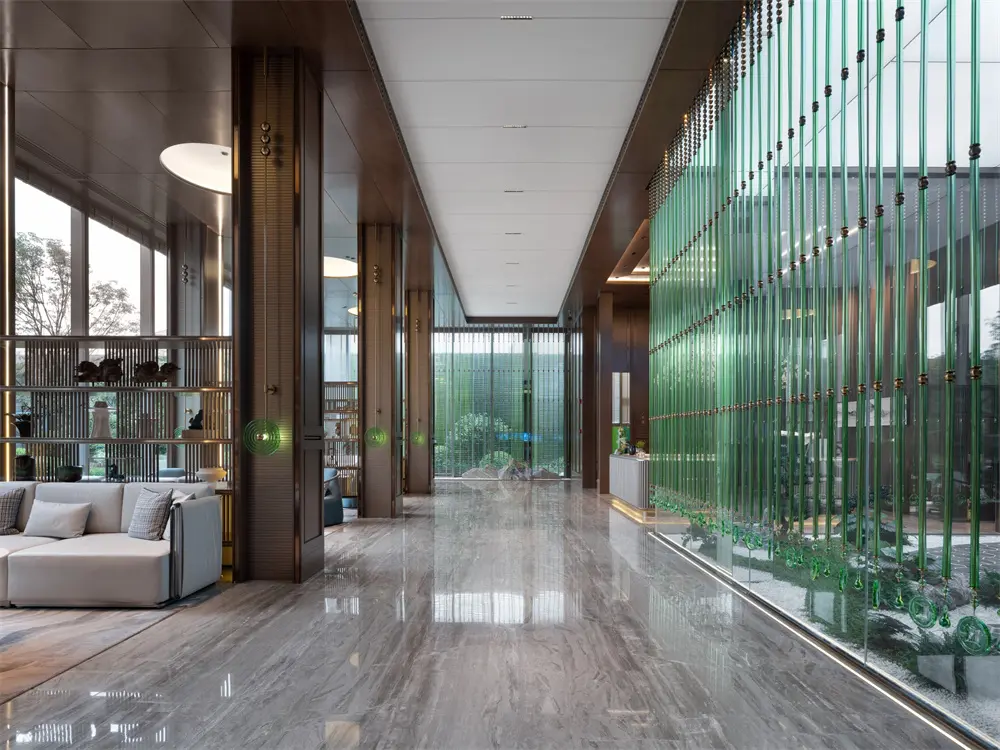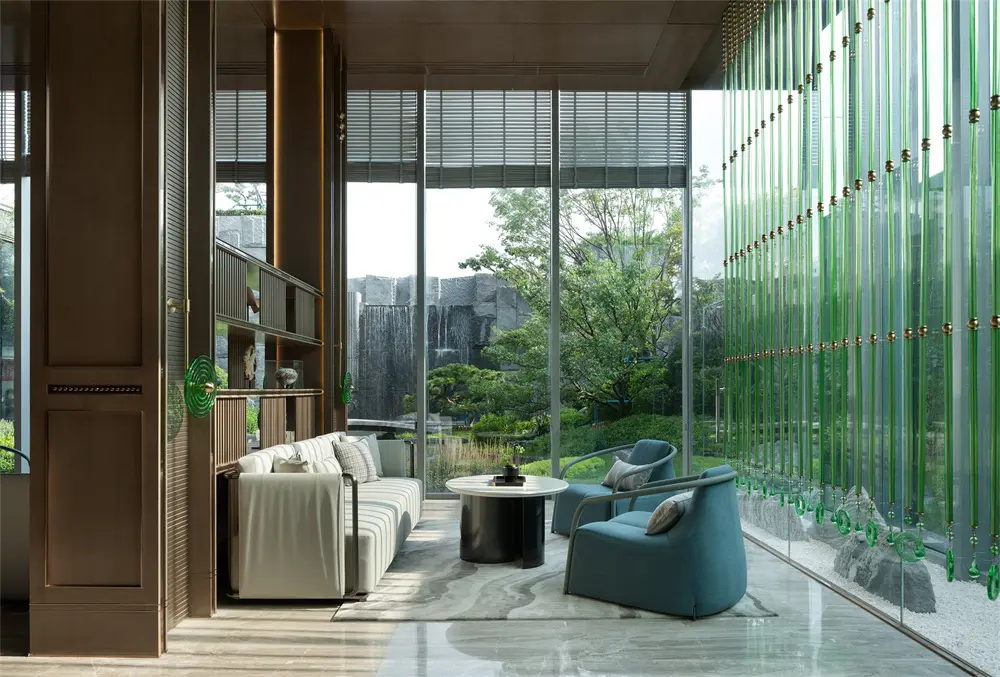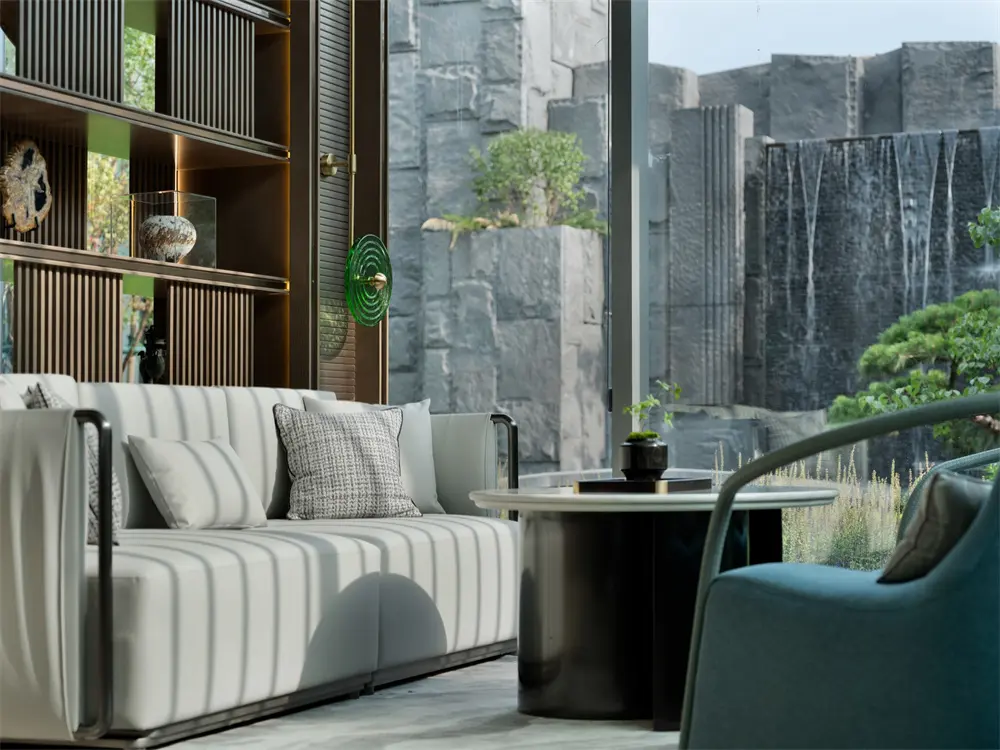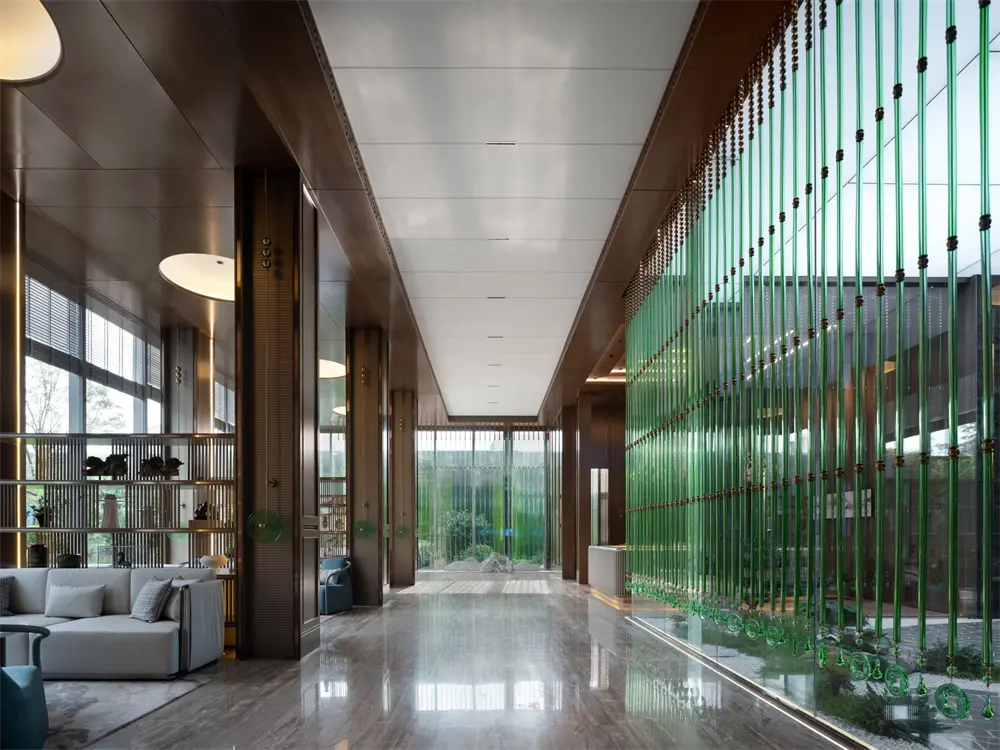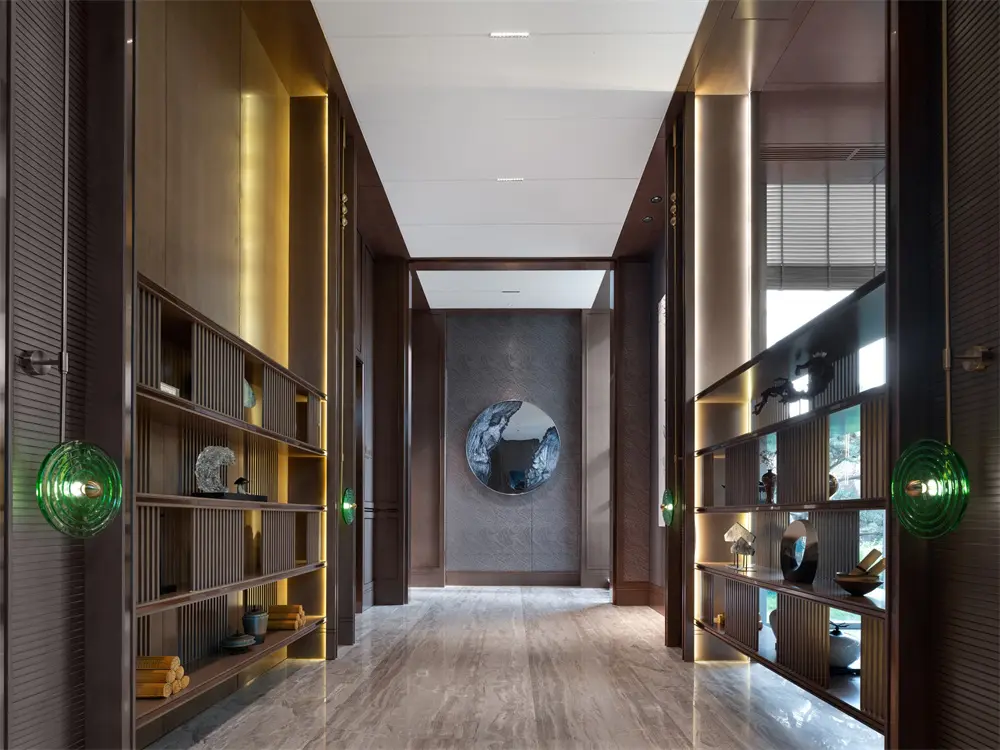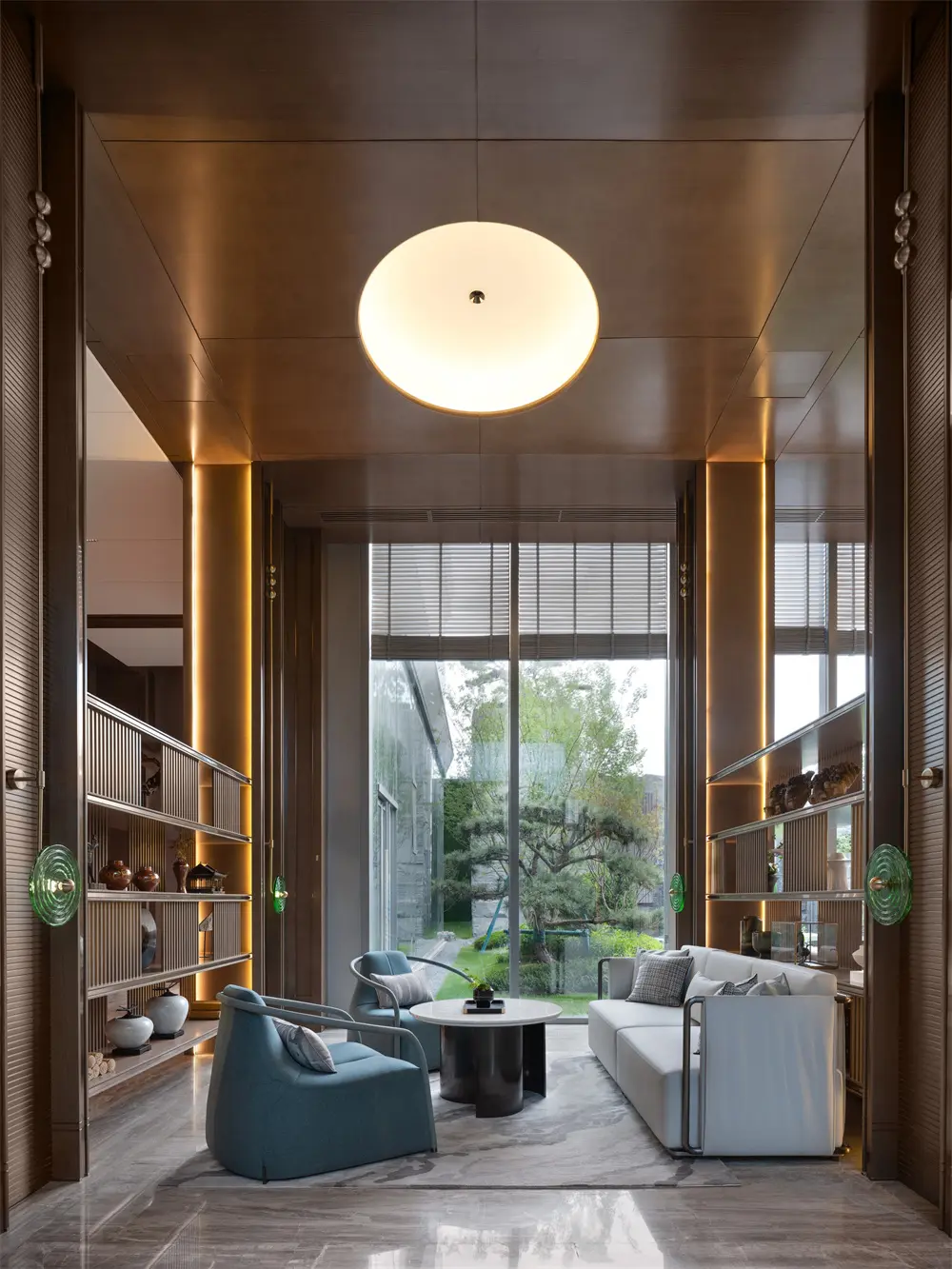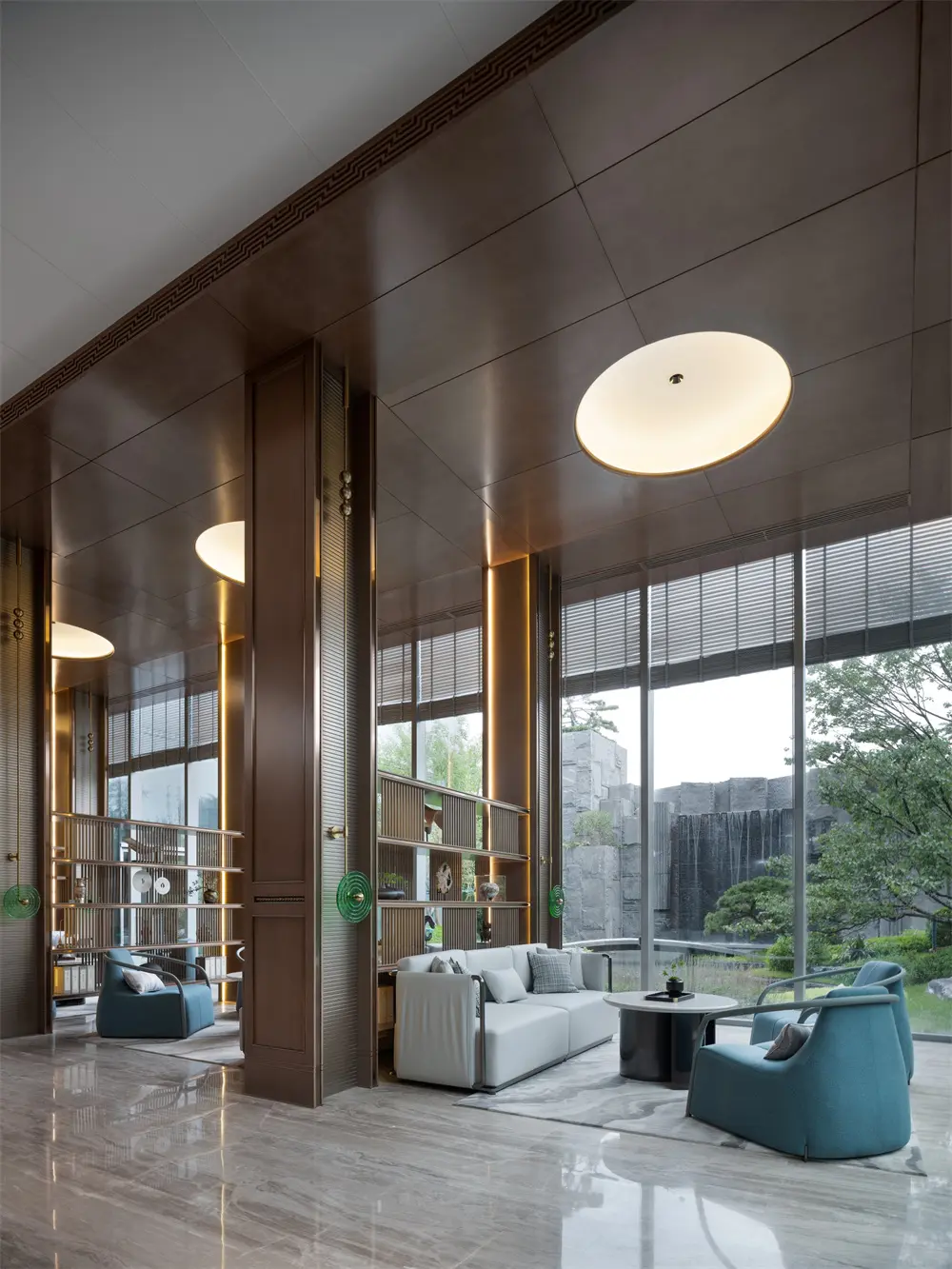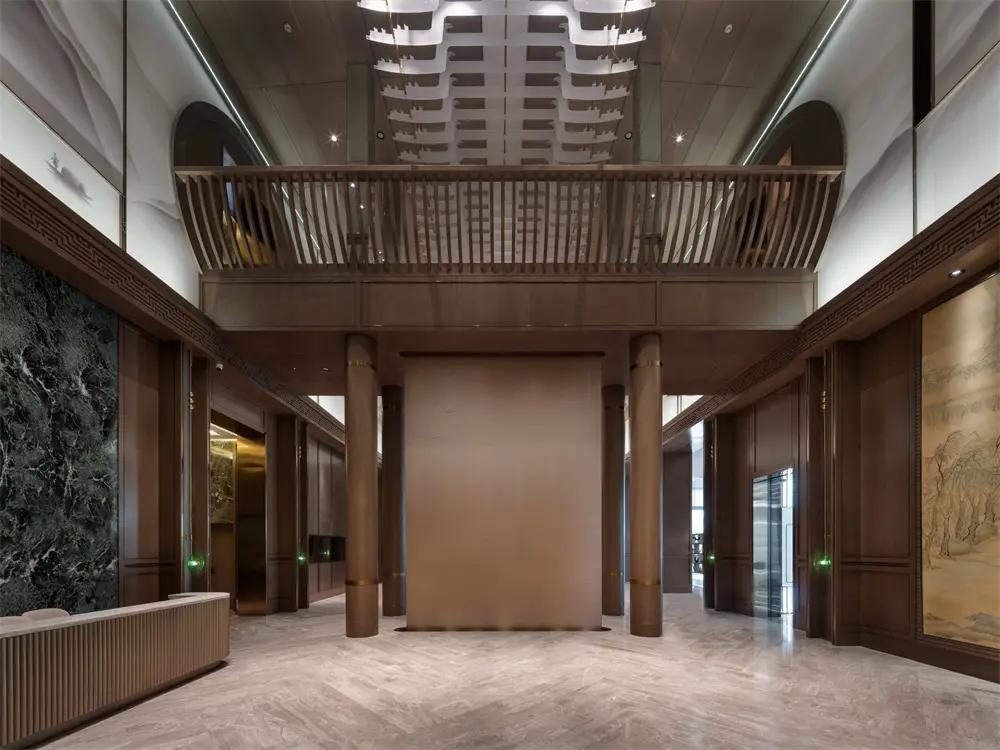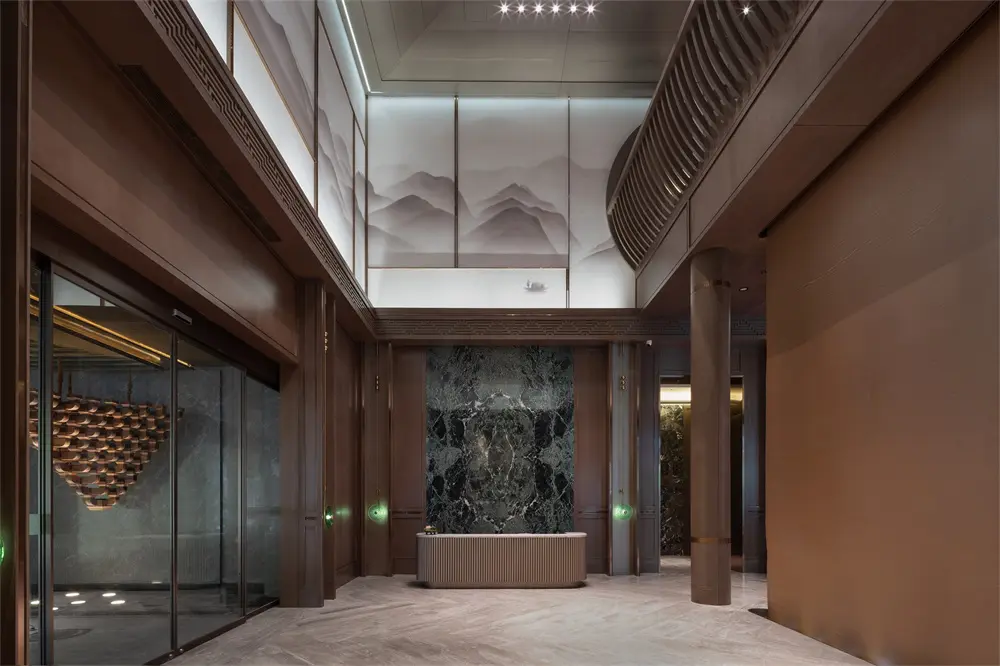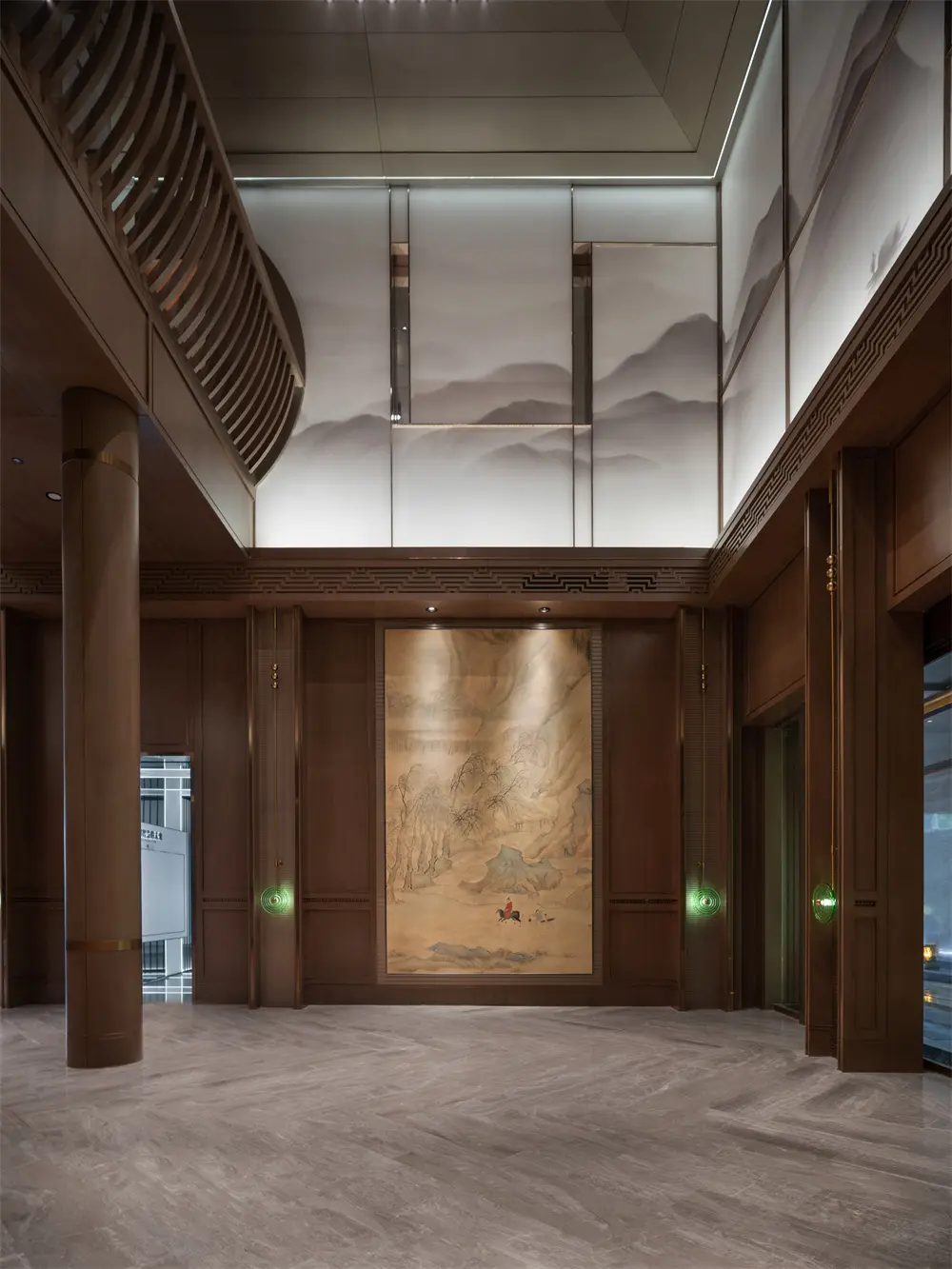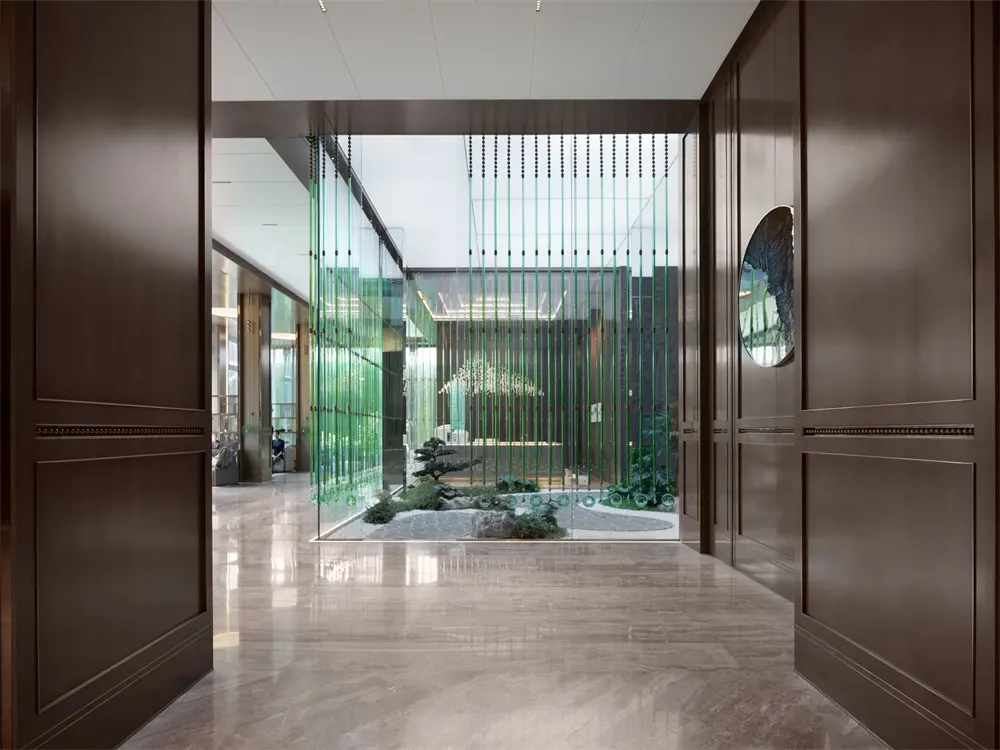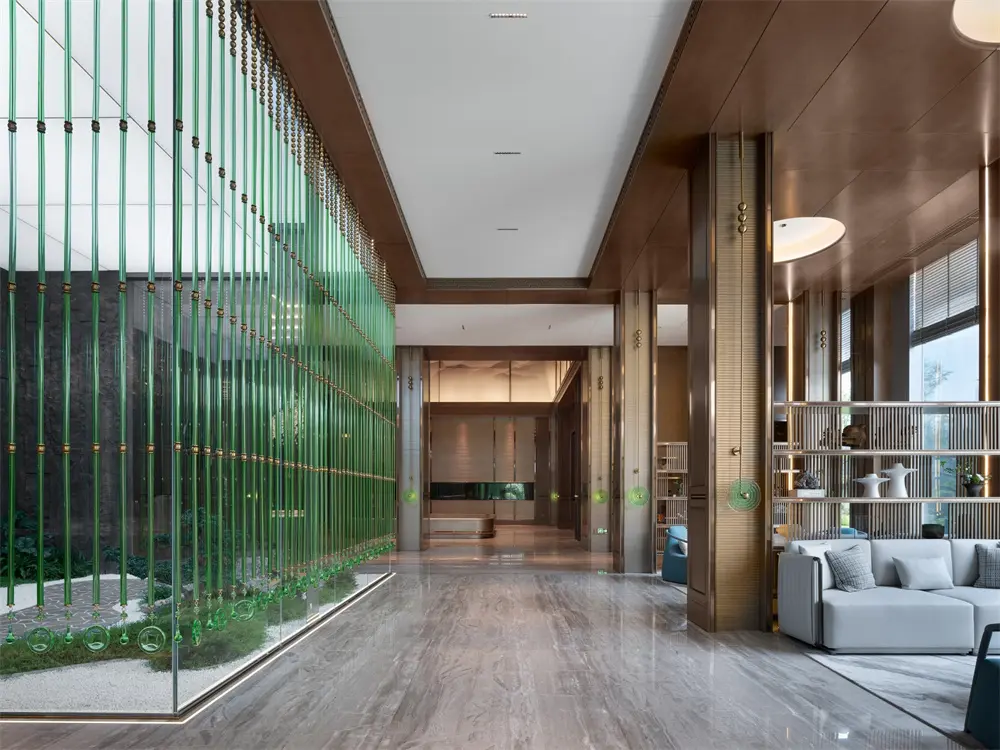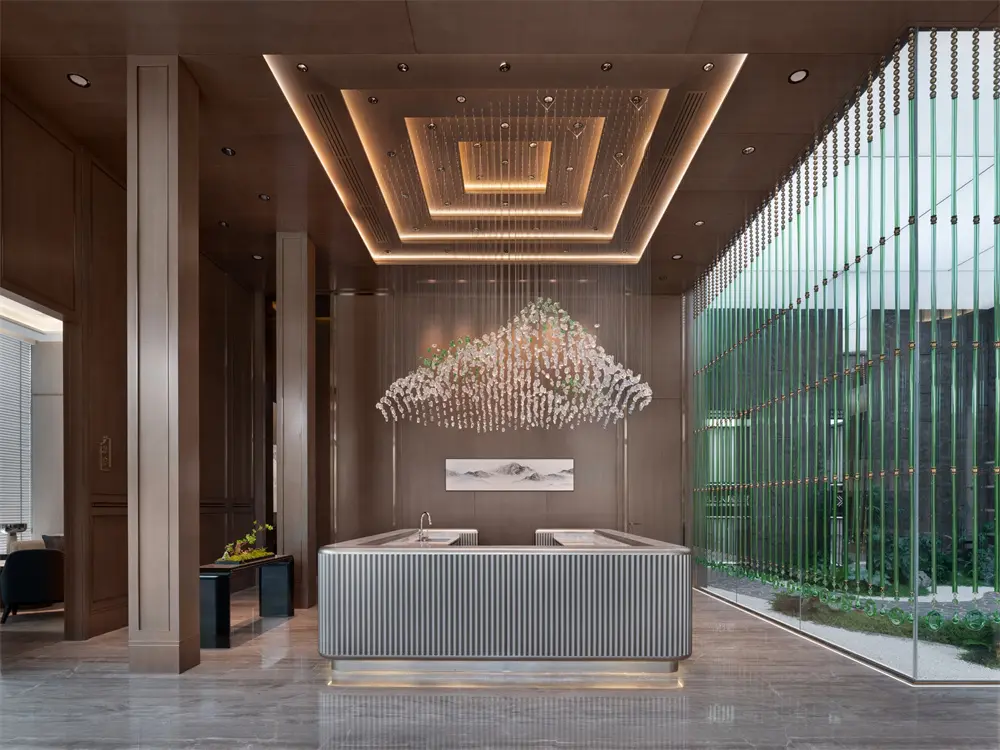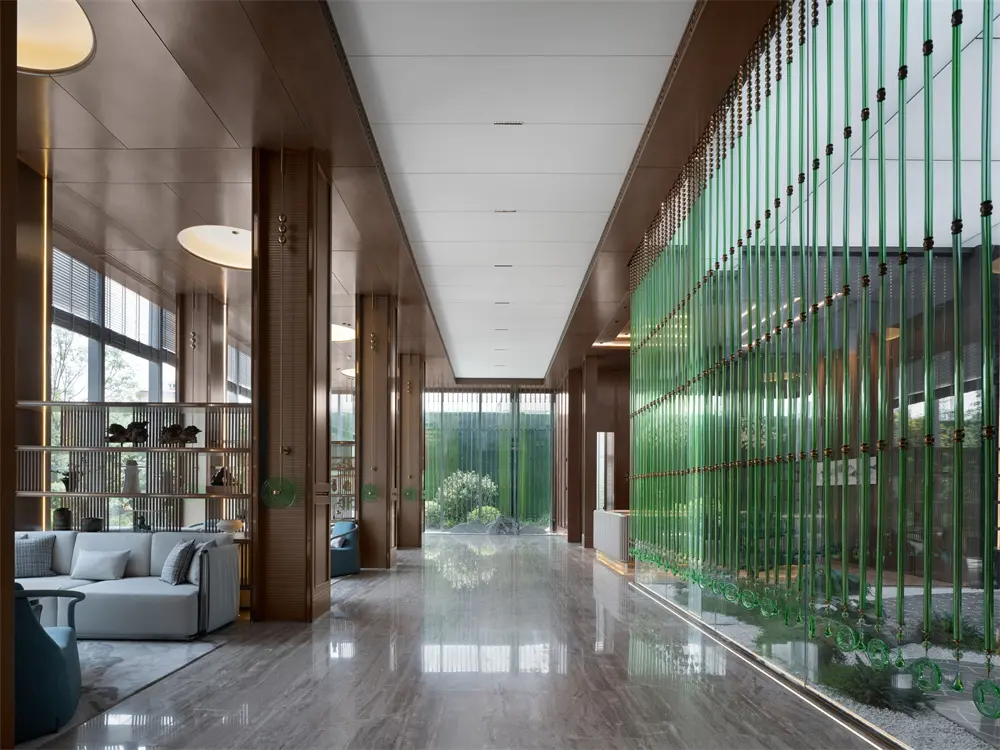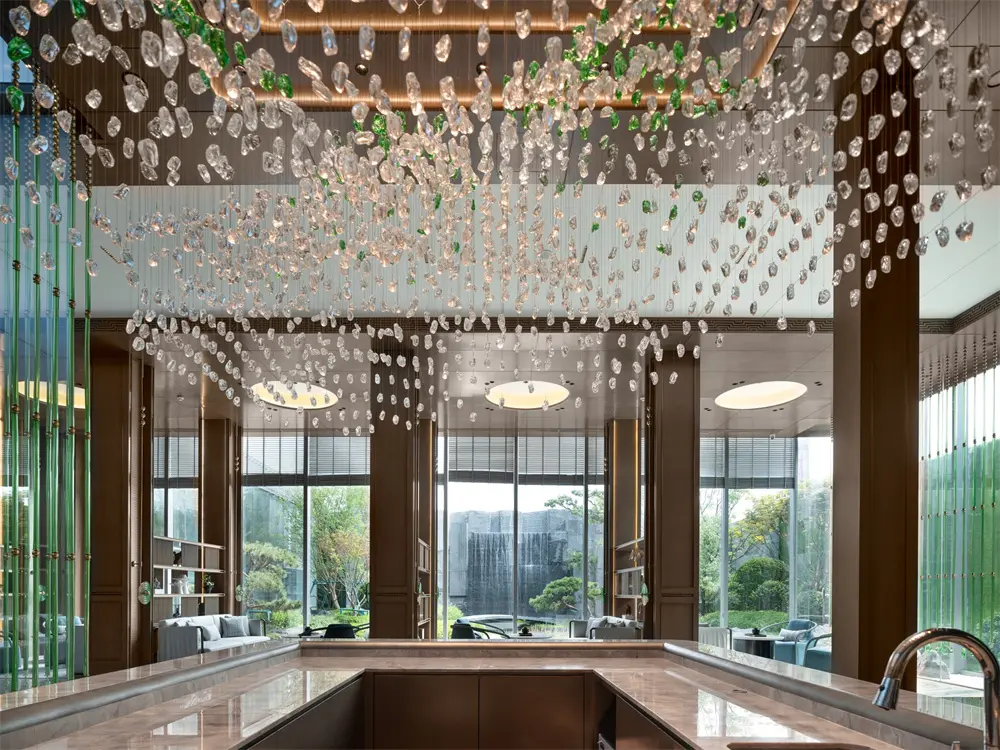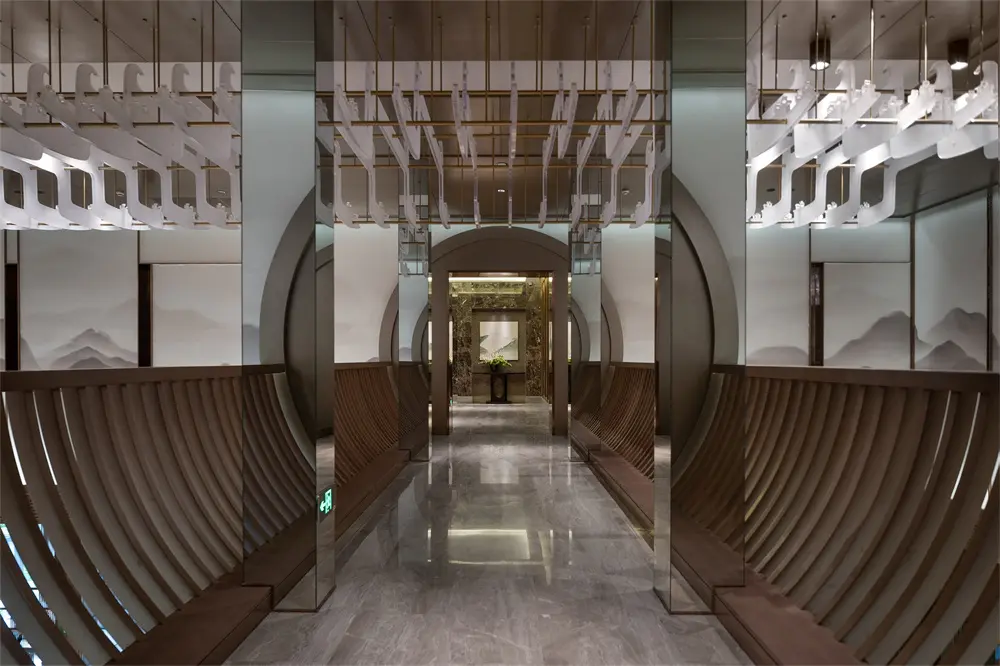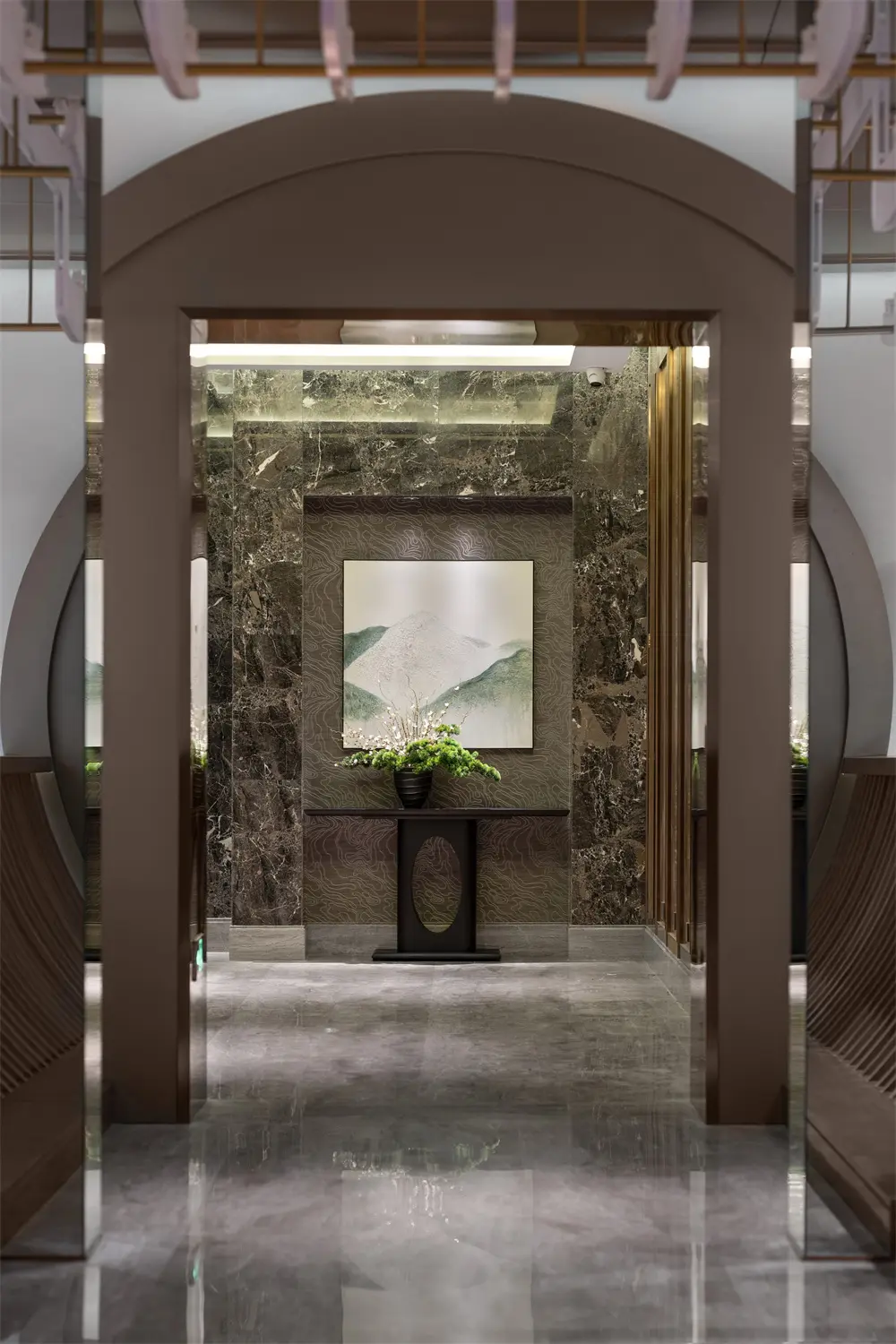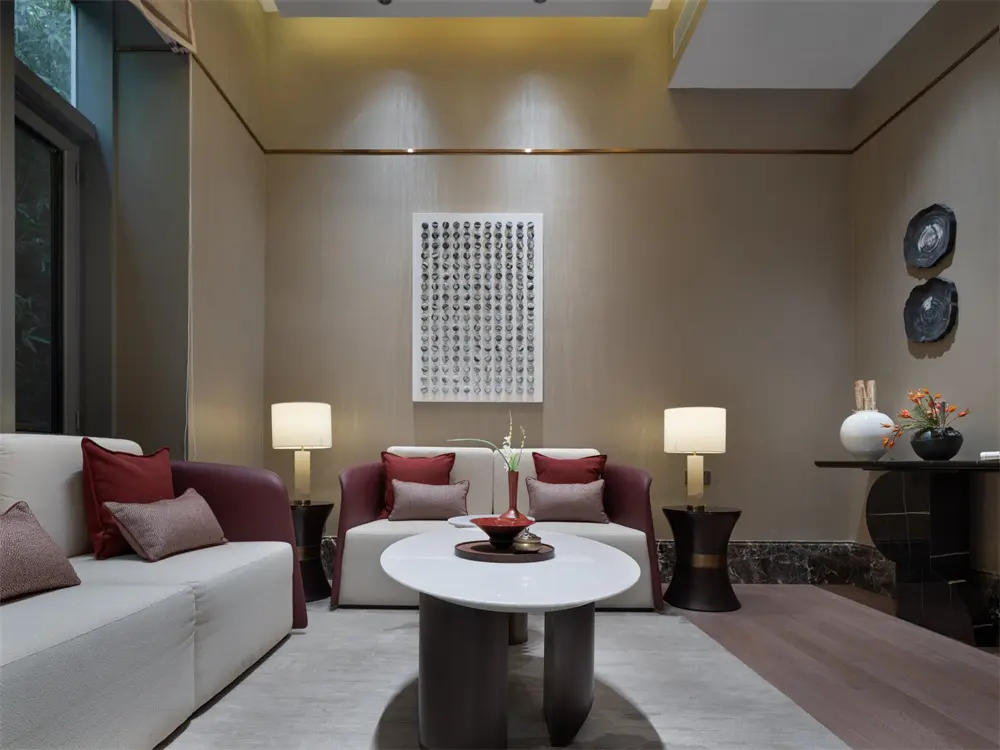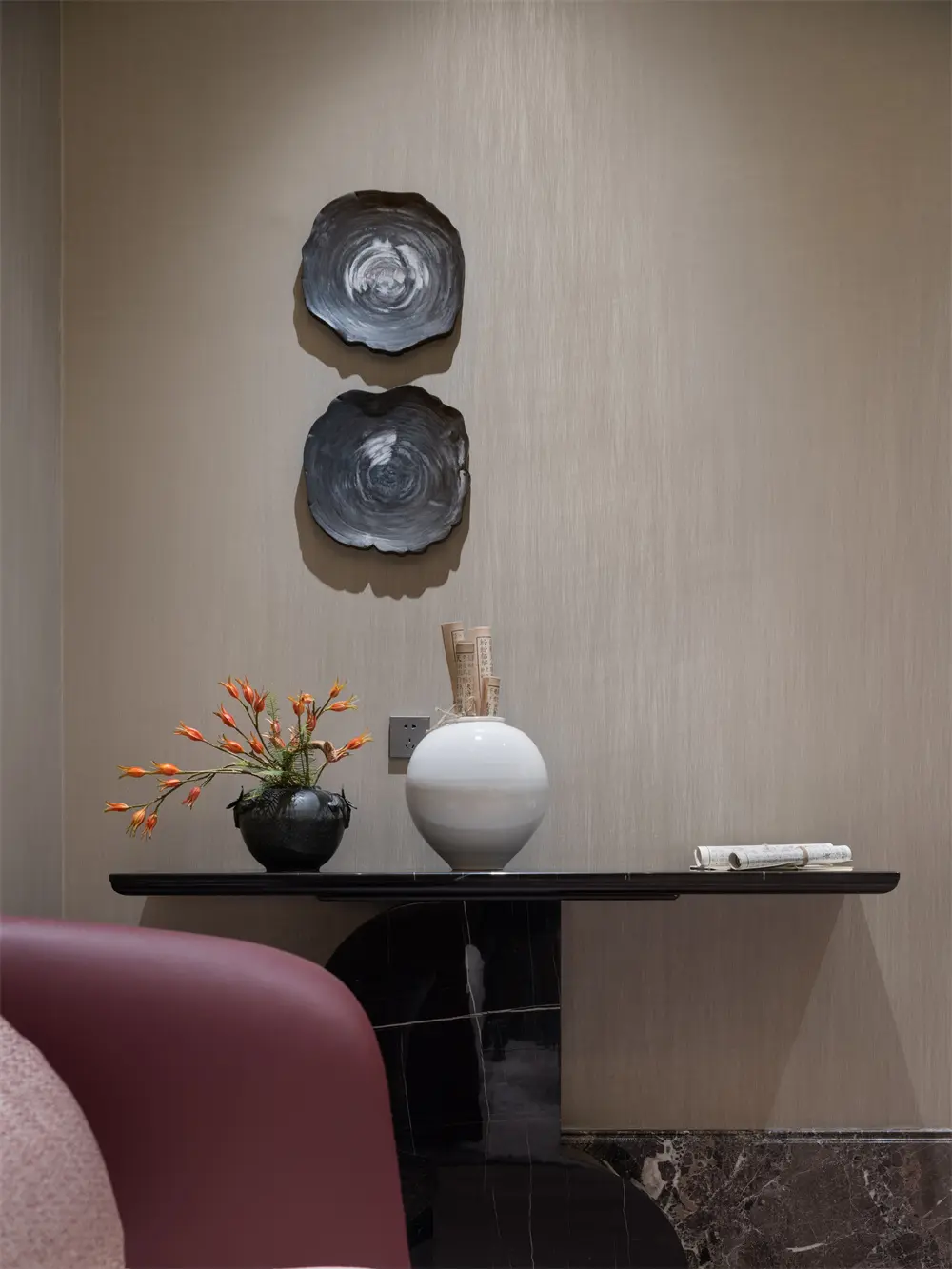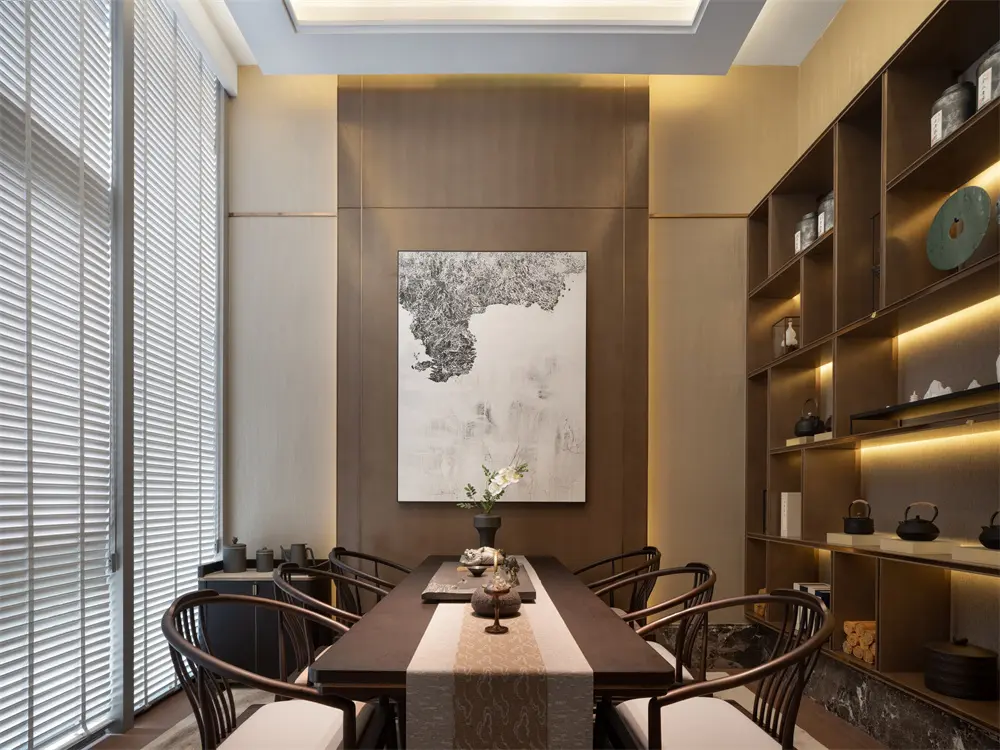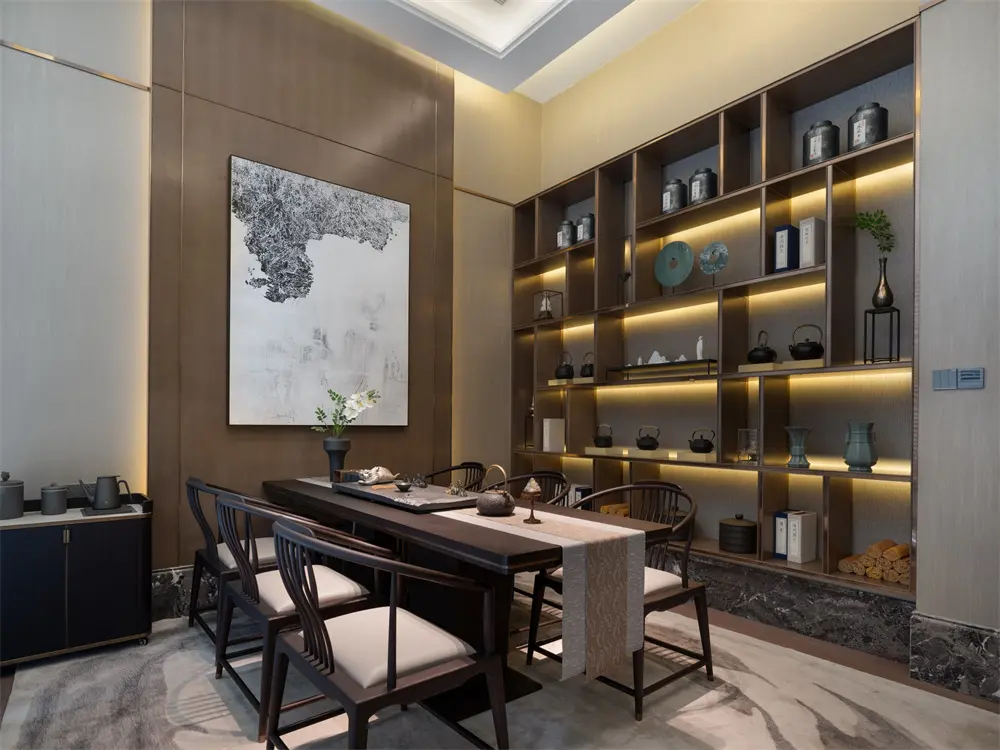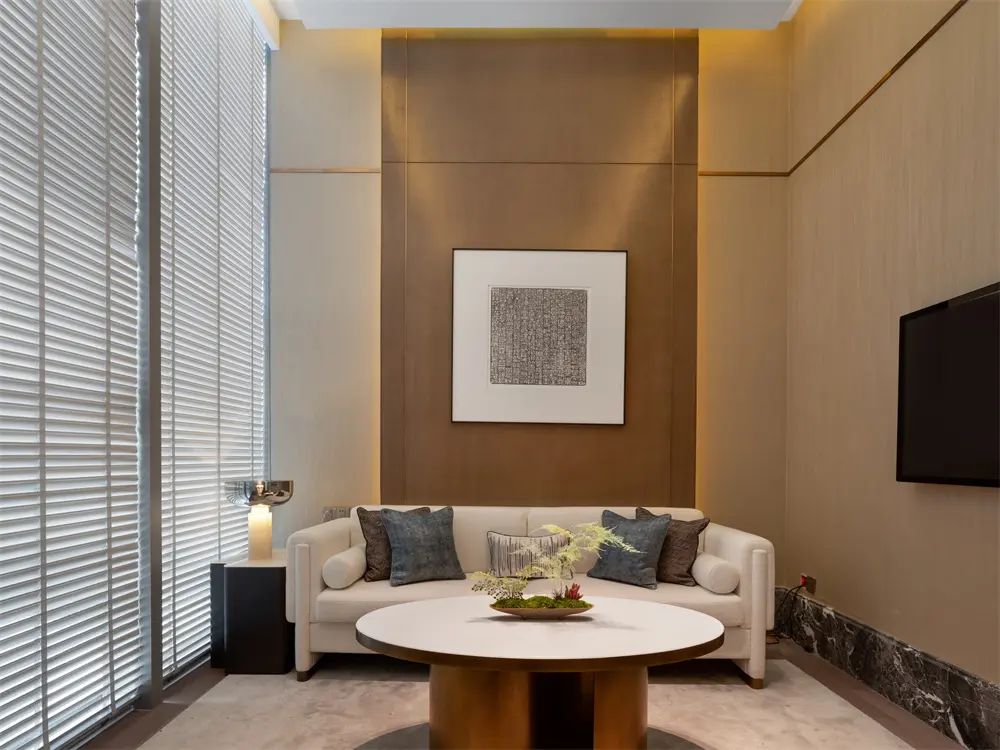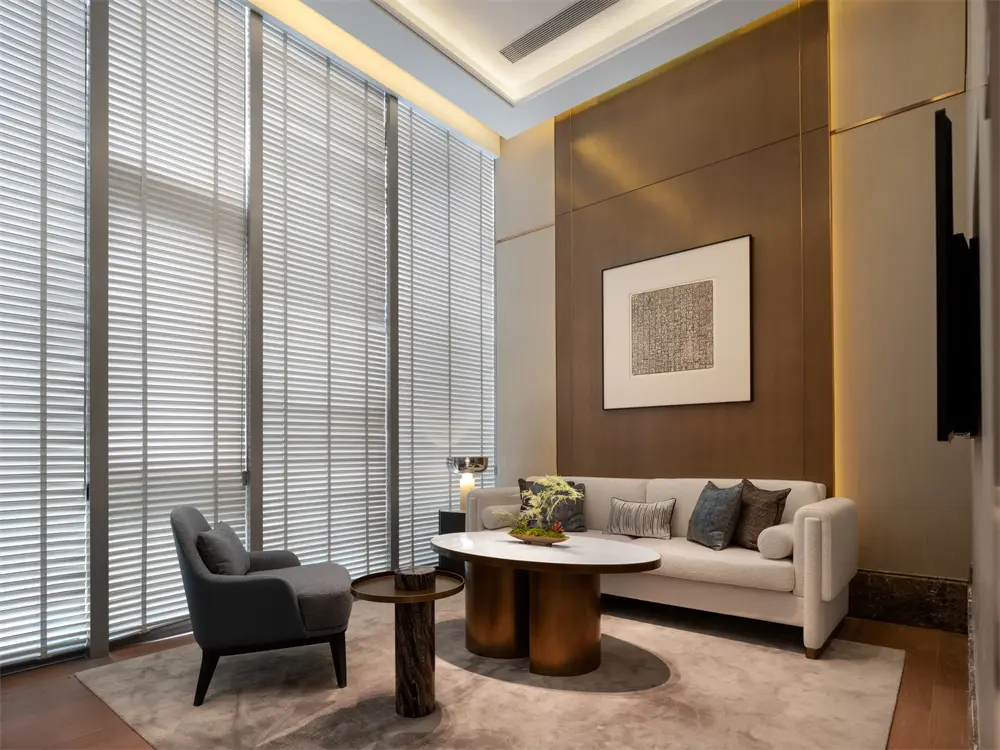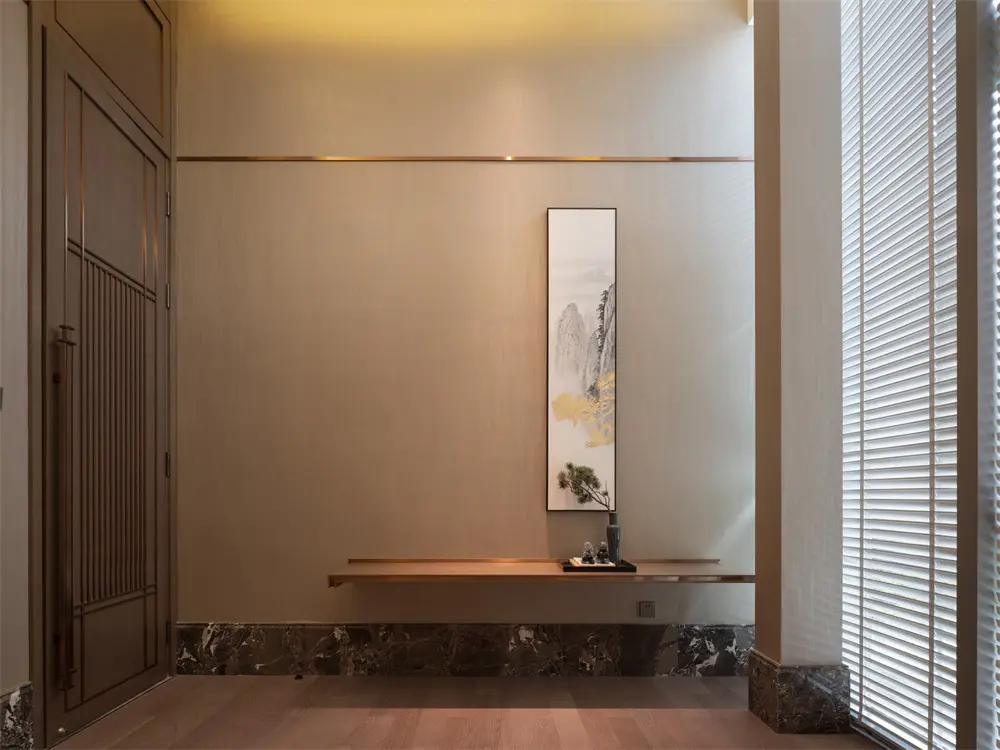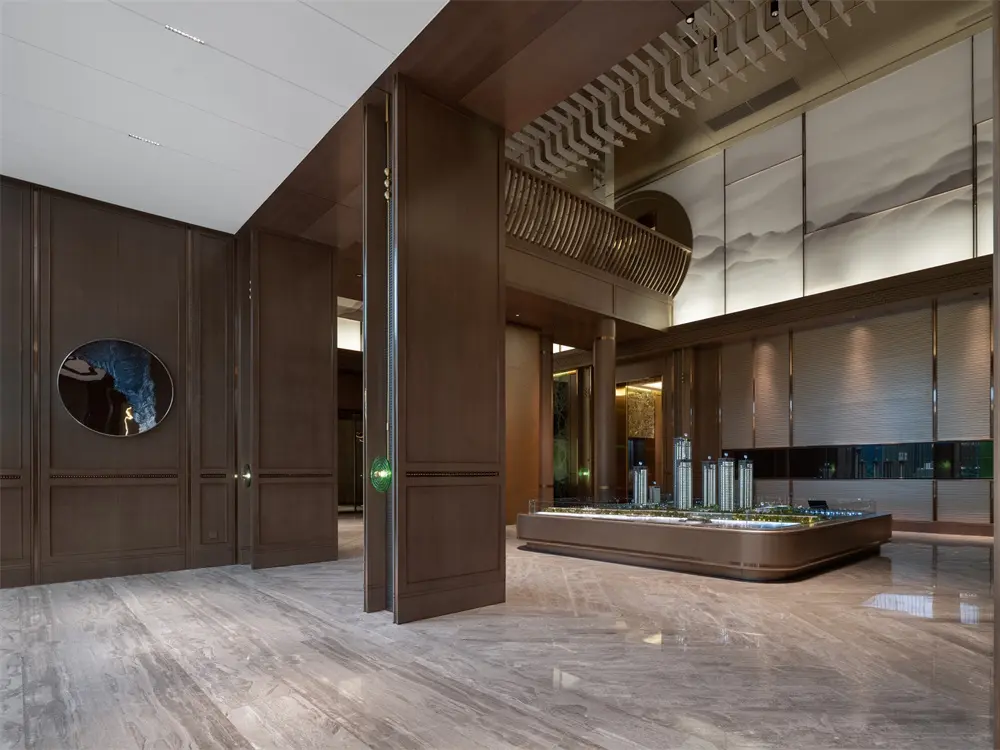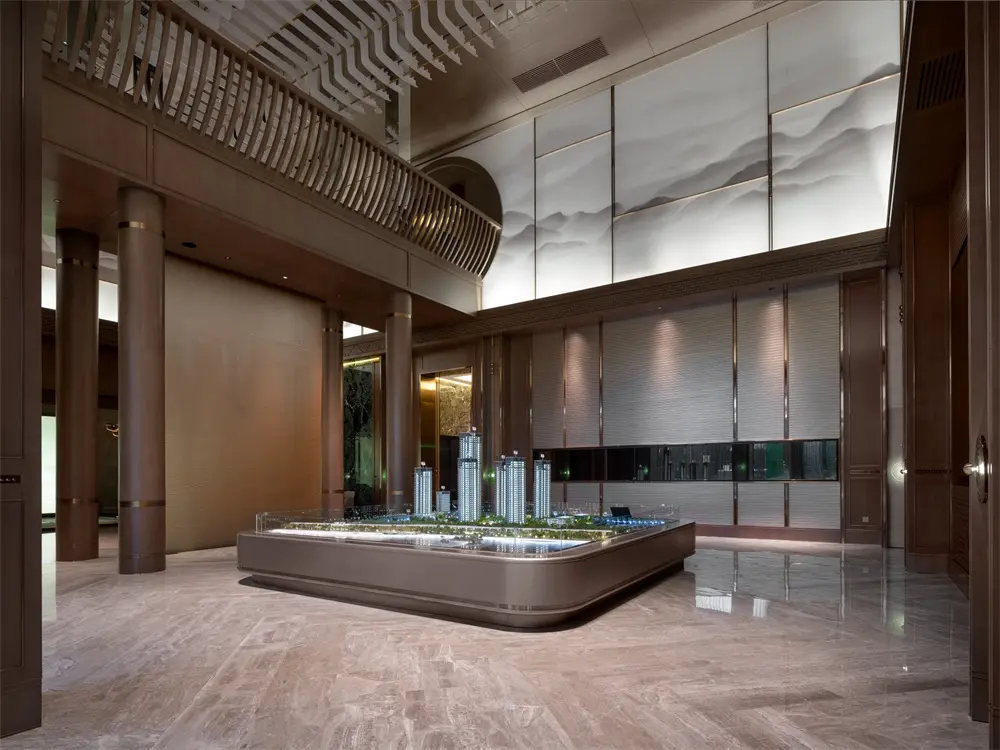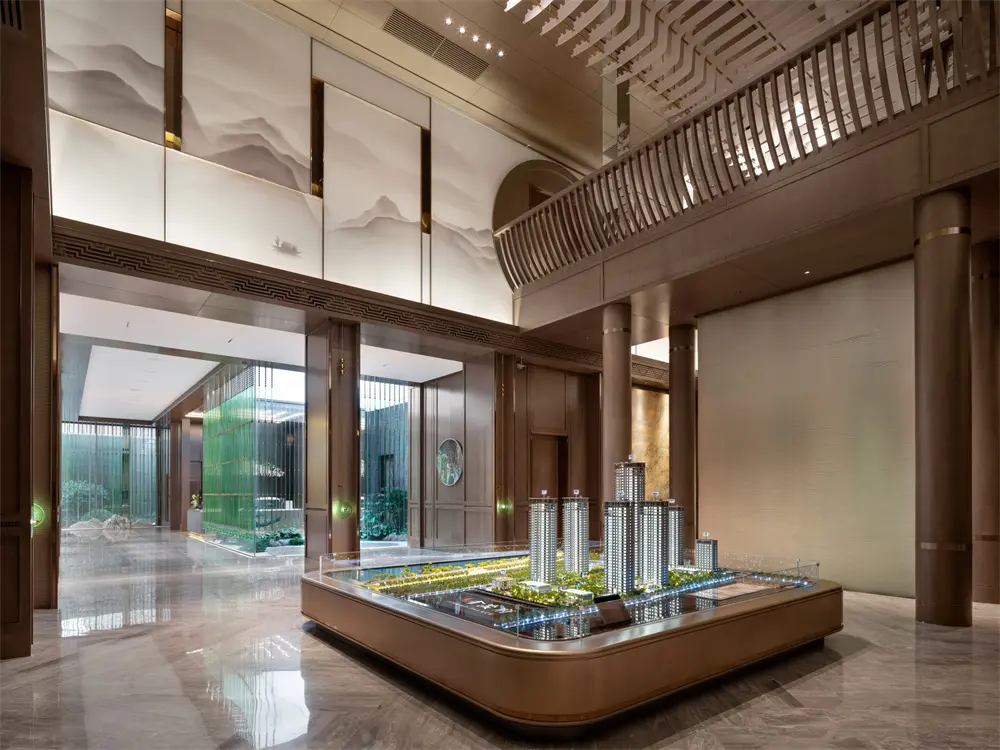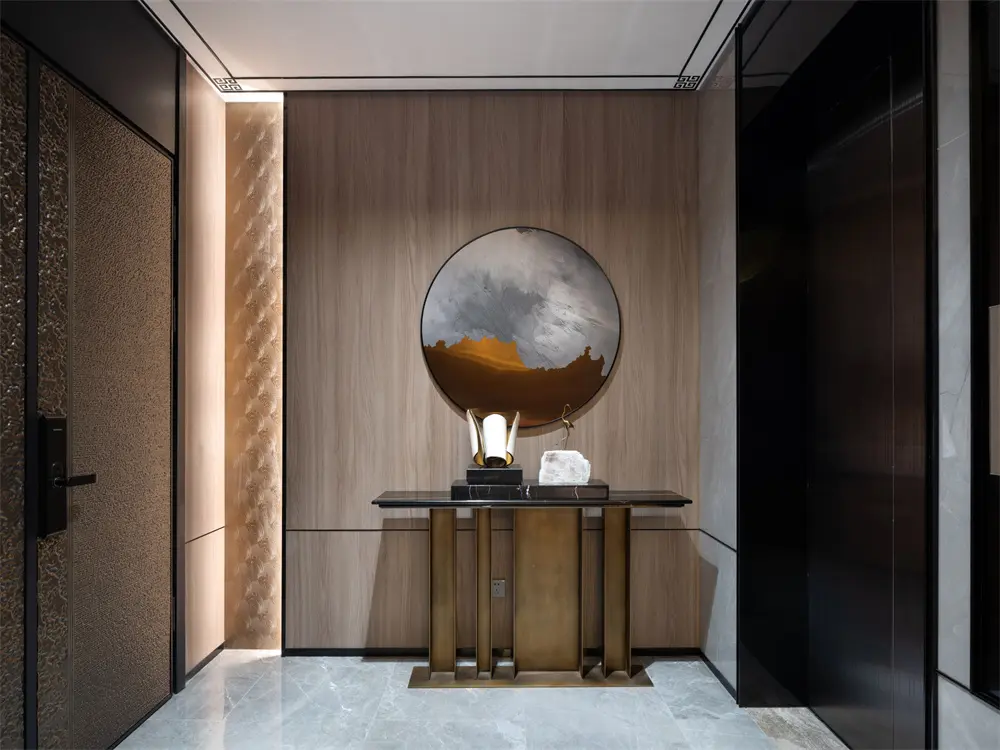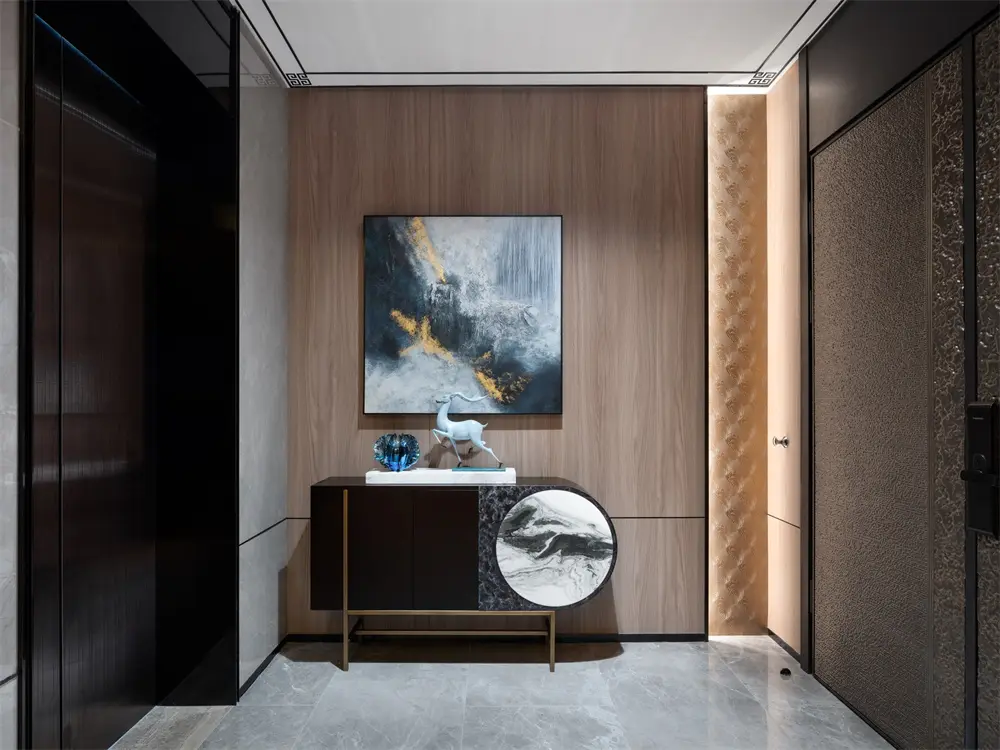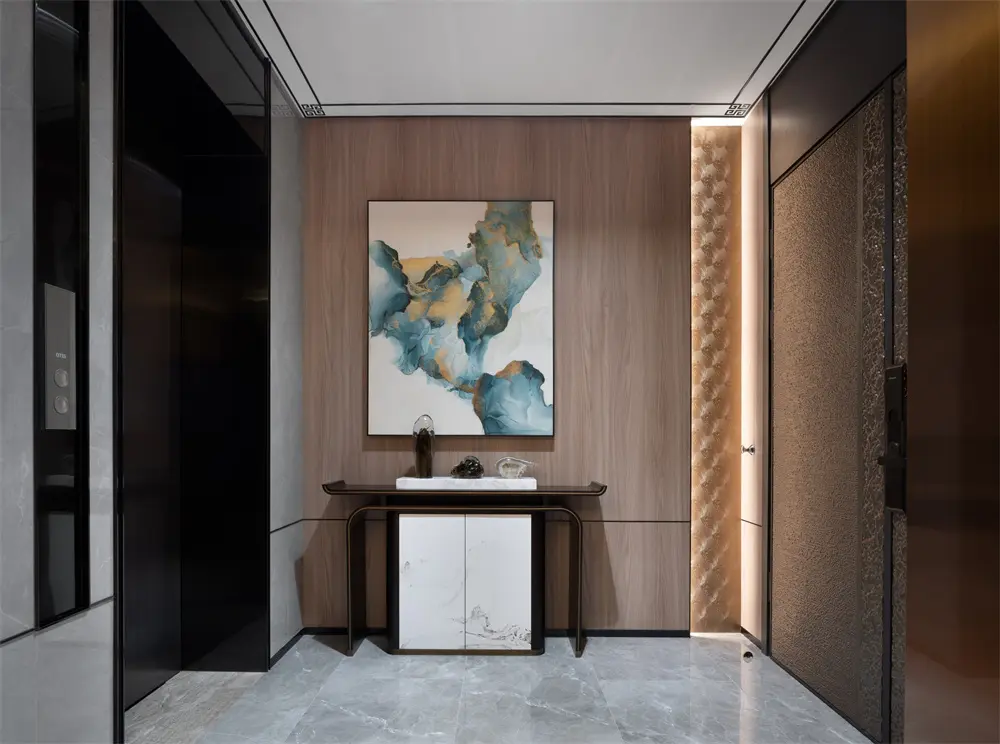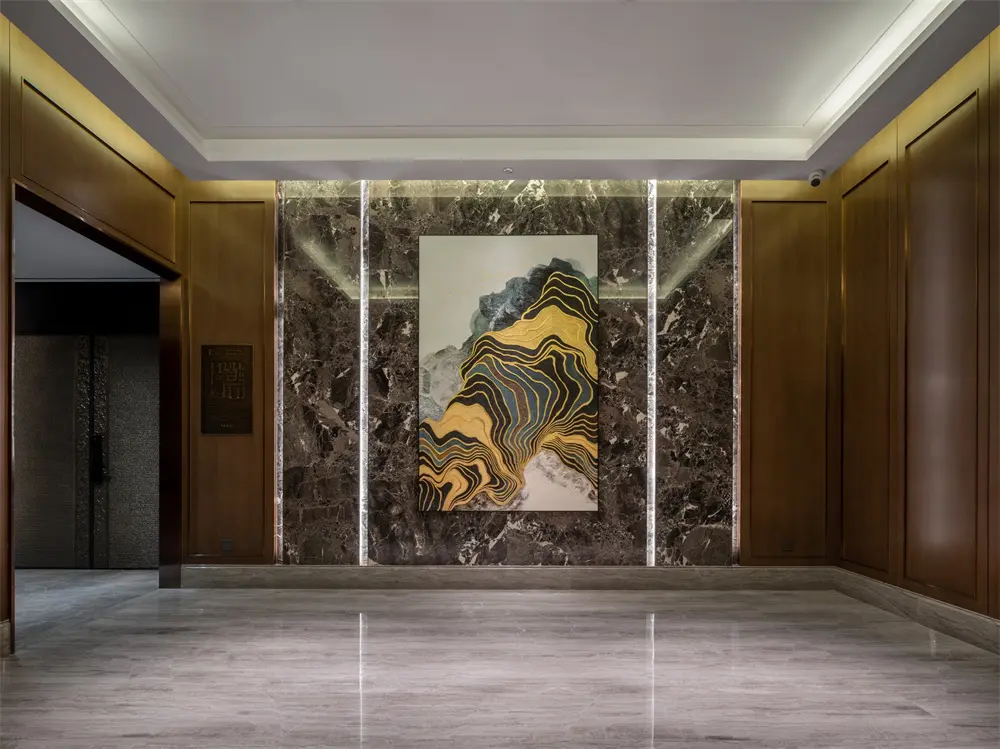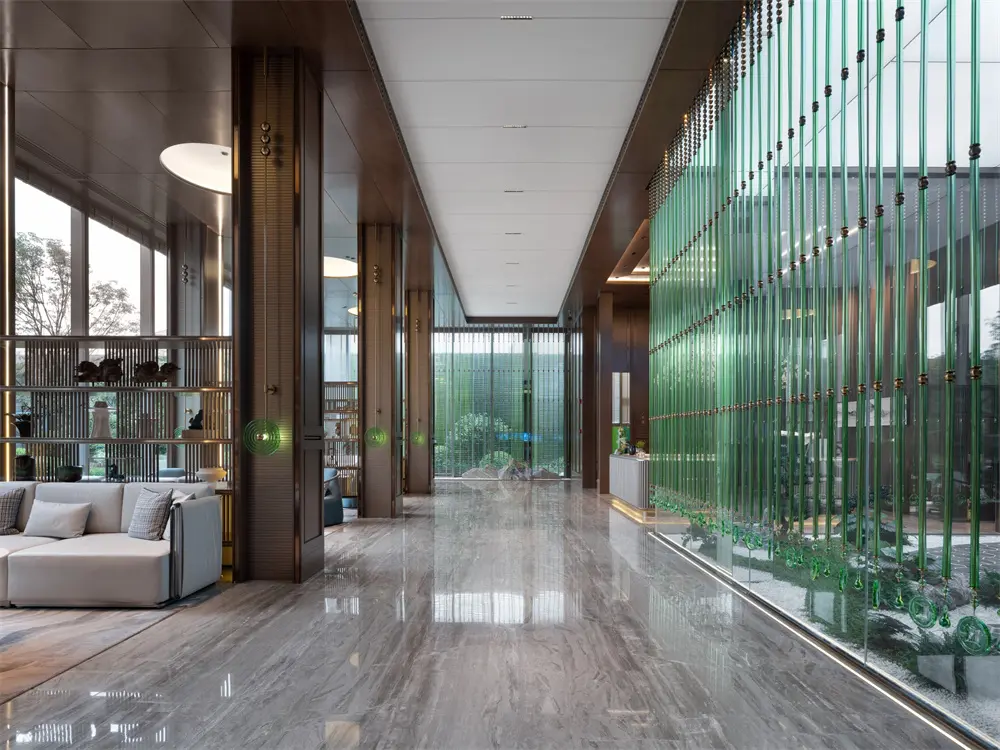 Chairman and brand founder of OFYCASA International Home;
Founder and artistic director of EASE International Space Design;
Dean of Interior Design Institute of China Construction Decoration Group;
Artistic consultant of Shenzhen Architectureand Decoration Group;
Graduated from M. A. in Interior Design, Milan Polytechnic University;
Directorof CHINA FASHIION & COLOR ASSOCIATION;
Senior interior decorators;
Lecturer in workshop of furnishing art in the Tsinghua Academy of Fine Arts;
China's most influential designersin household products;
She has collaborated with many Chineseand international design experts and created many leading masterpieces inspace and residential housing design, meanwhile, she was awarded many prizes;
The diversified overall lifestyleled by OFY CASA customized artistic houses has became an excellent brand in China's household industry.