Guangdong Shenzhen Tianlonghui club
Based on the extension of traditional culture, the designer combines the matching of materials, shapes and colors to enhance the plasticity of the structure, making the intention fuller, highlighting the atmosphere and the ultimate experience. The color covers ink dyed black, vermilion red, Bishan green, and amber gold, showing the high-end atmosphere, just like the refinement and dispersion of the tributaries of the context in different times, pulling a historical imprint one after another. Under the collision of different cultures, infinite creativity comes to the face, with the exquisite contemporary design, combined with the simple culture, is a new beauty, but also the heritage of rhythm. The various areas of the project together form a self-consistent spatial scale, with the boundaries of inner and outer flowing slowly. Dark wall with soft decoration, with visual representation, combined with space reverie, so that light, scenery into the space. Following the context of the impression, between the tent, with material, light and shadow texture, in the city, self-painting a natural. Under the background of modern aesthetics, it is not rigid, showing a high quality of life.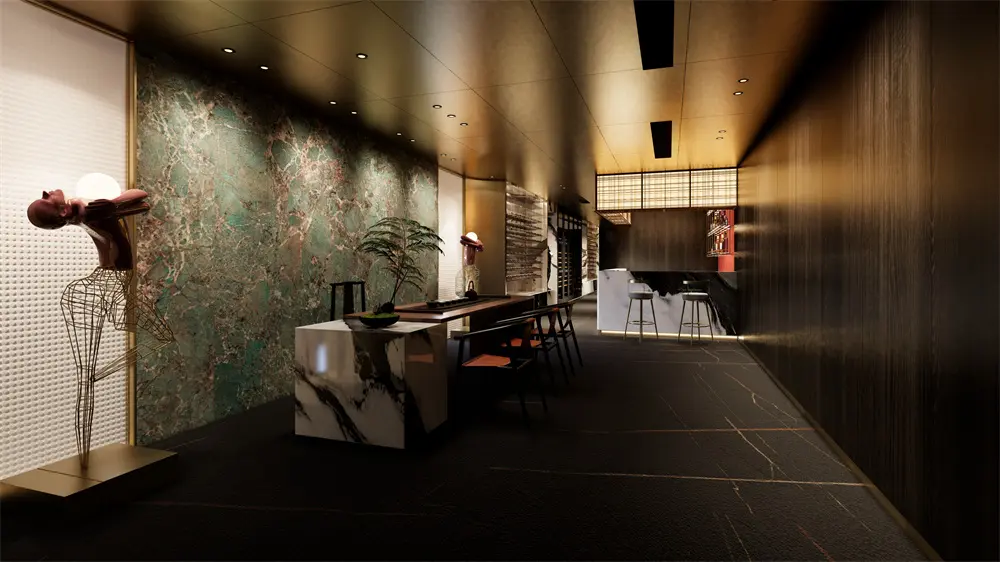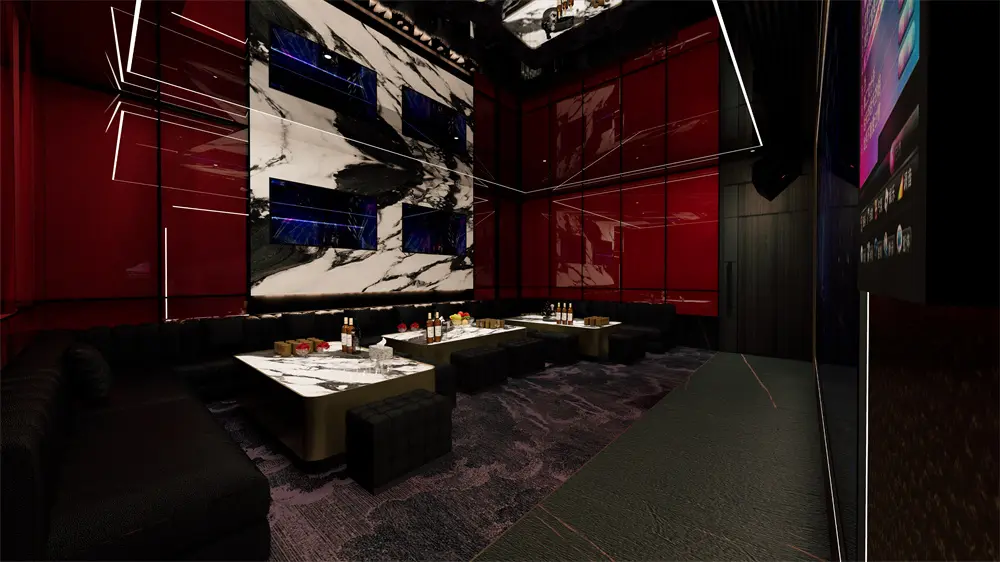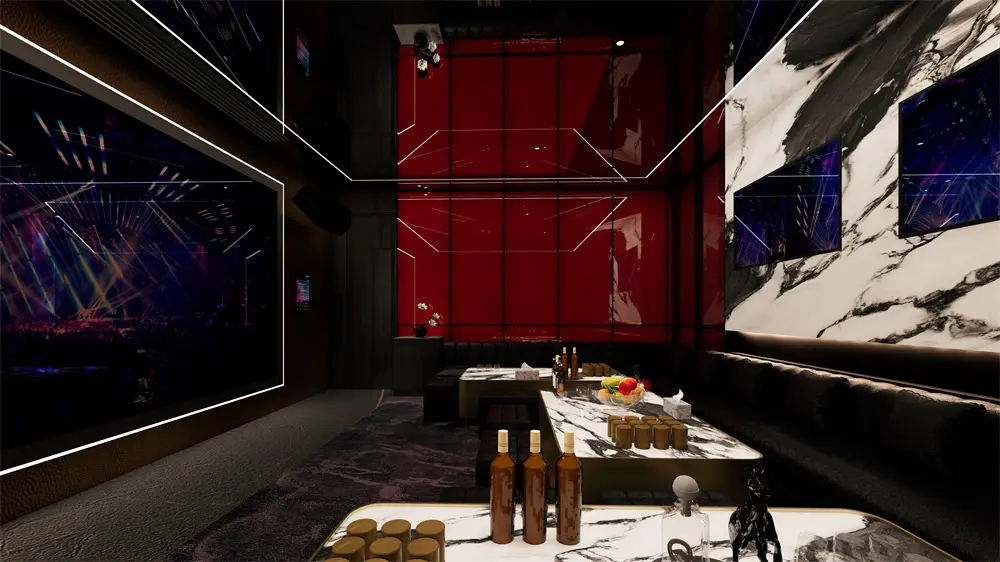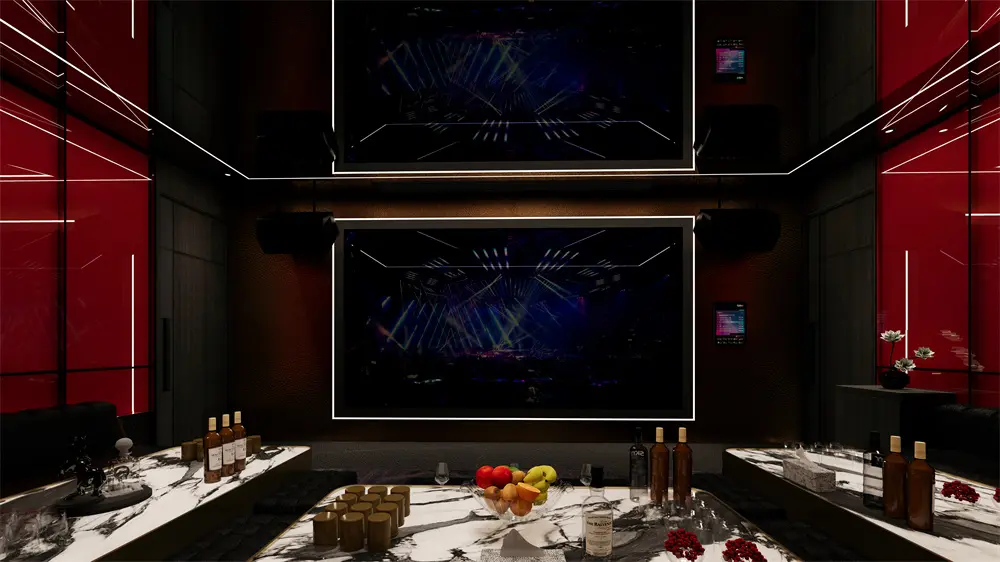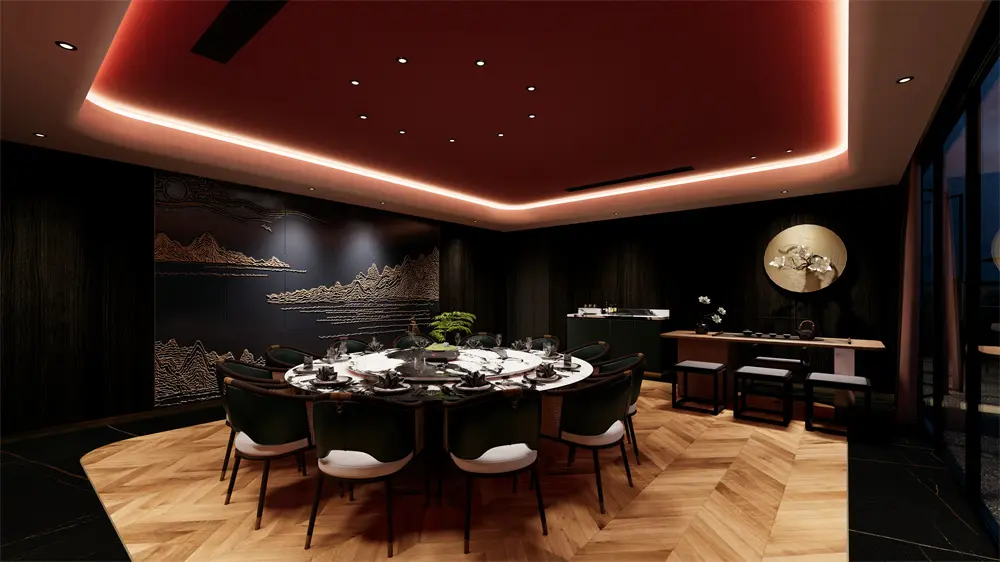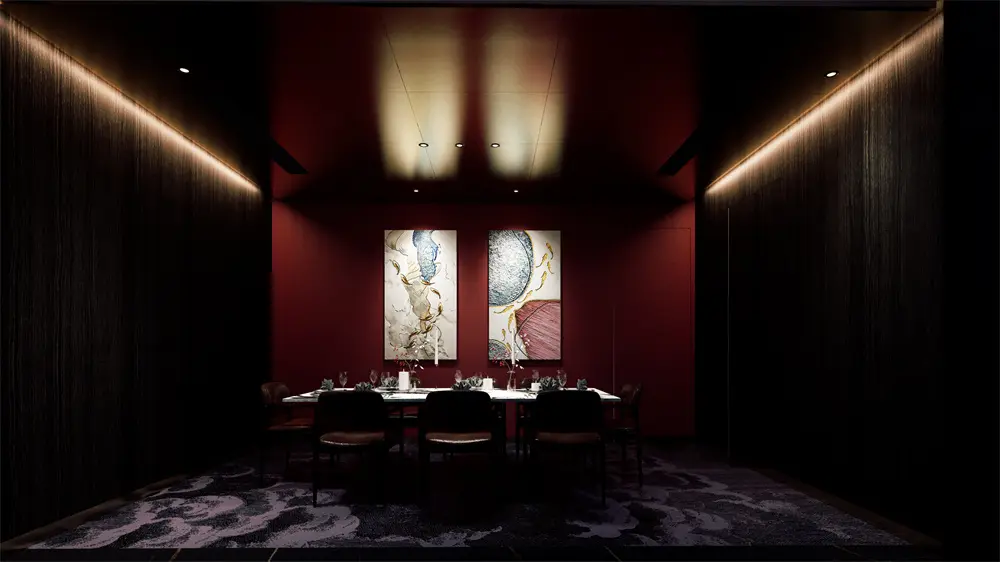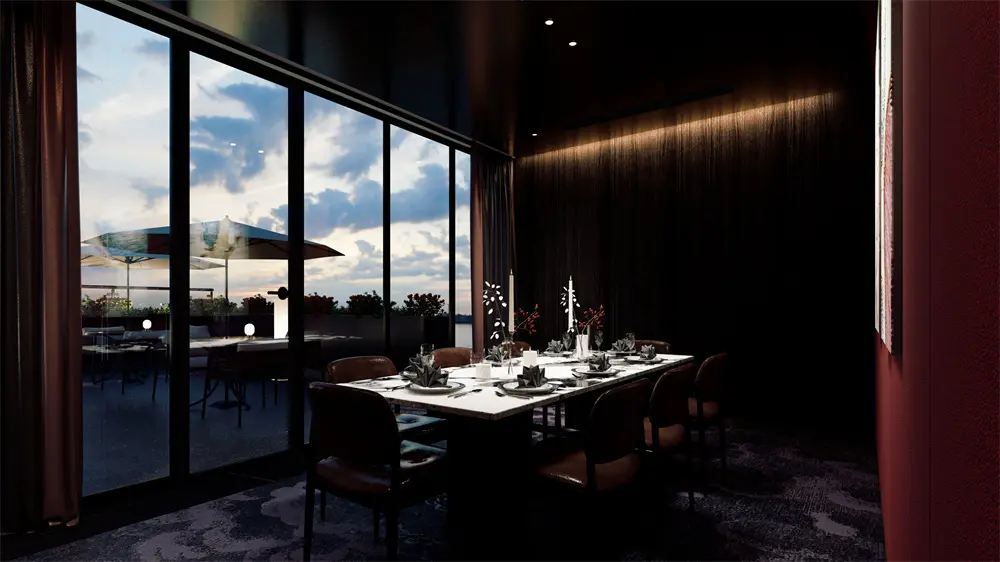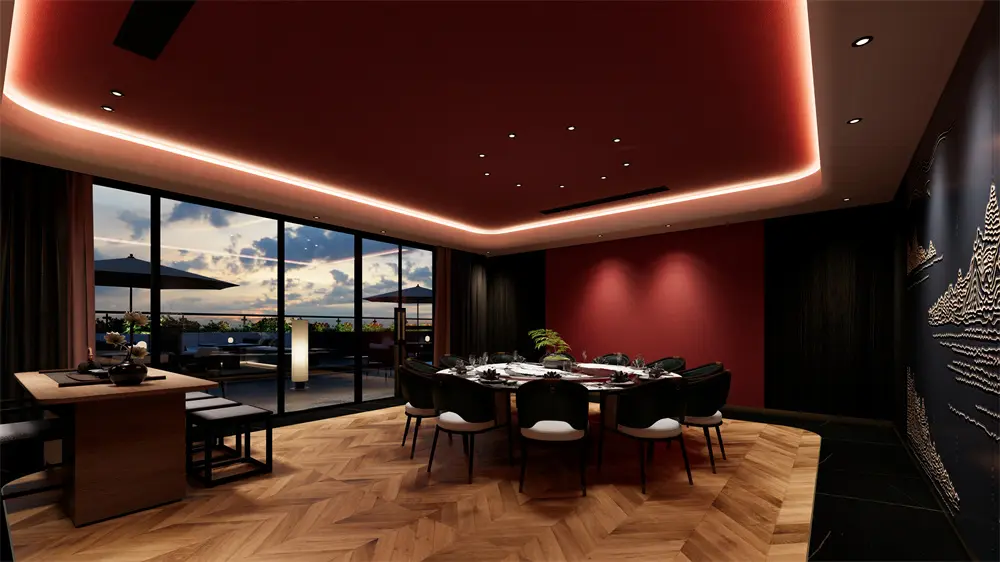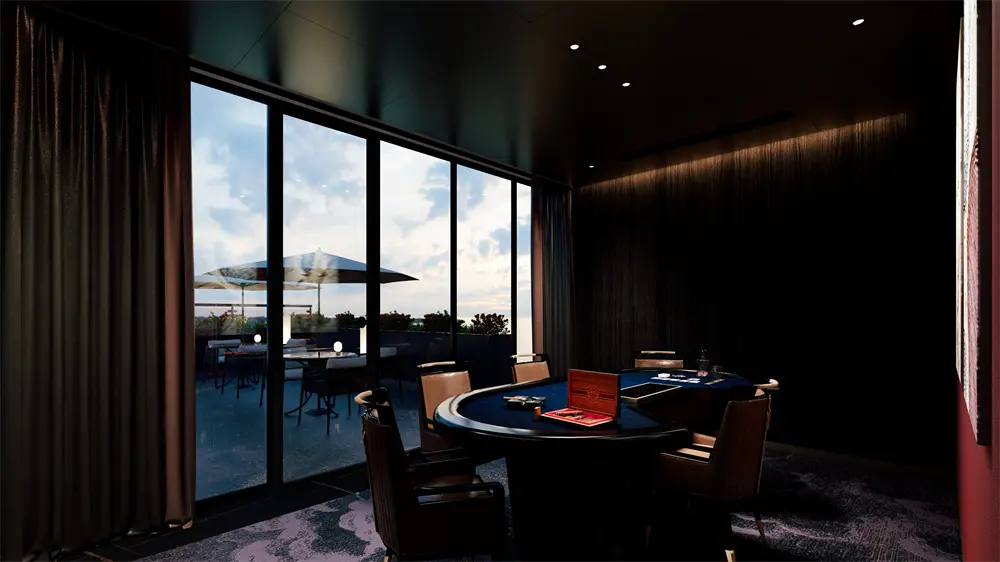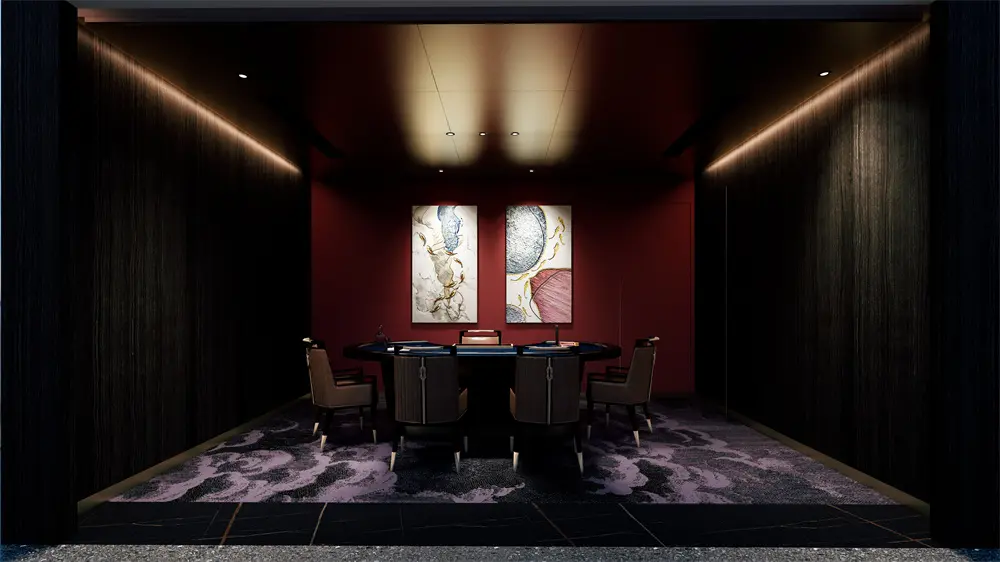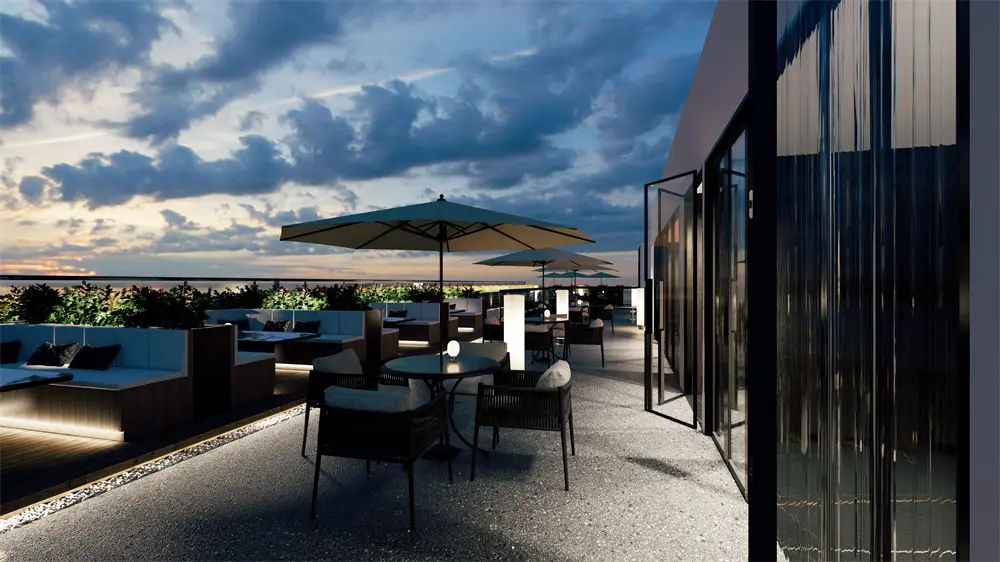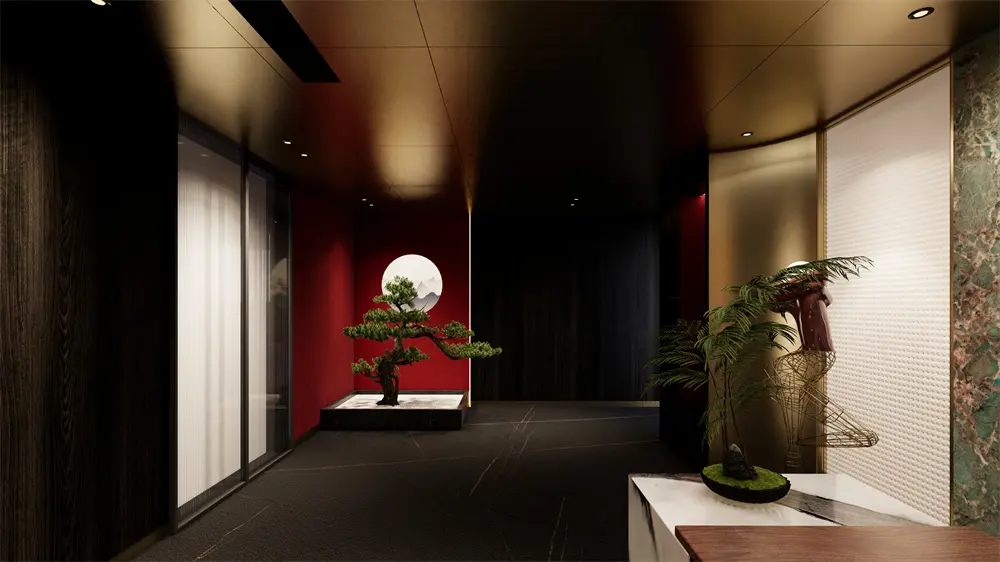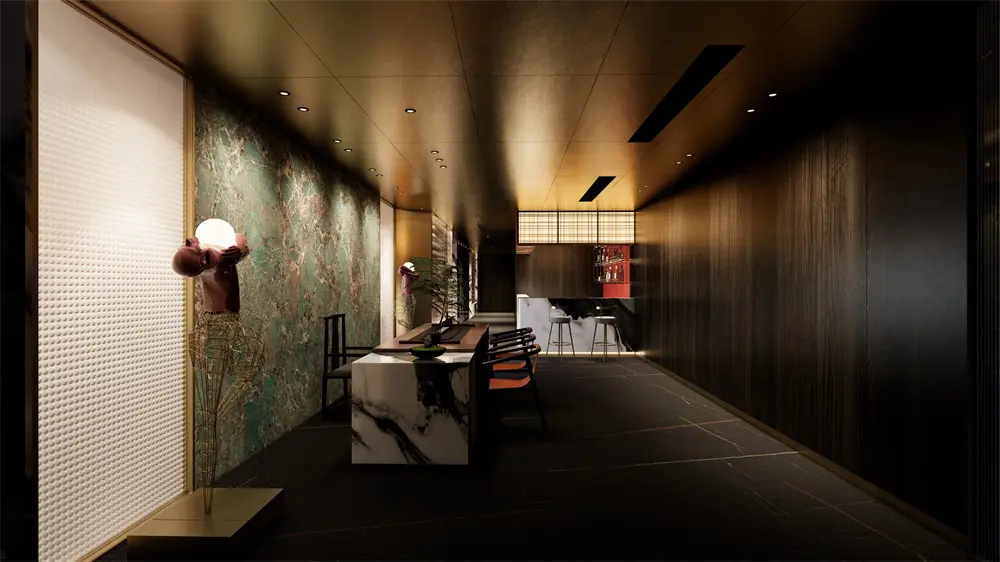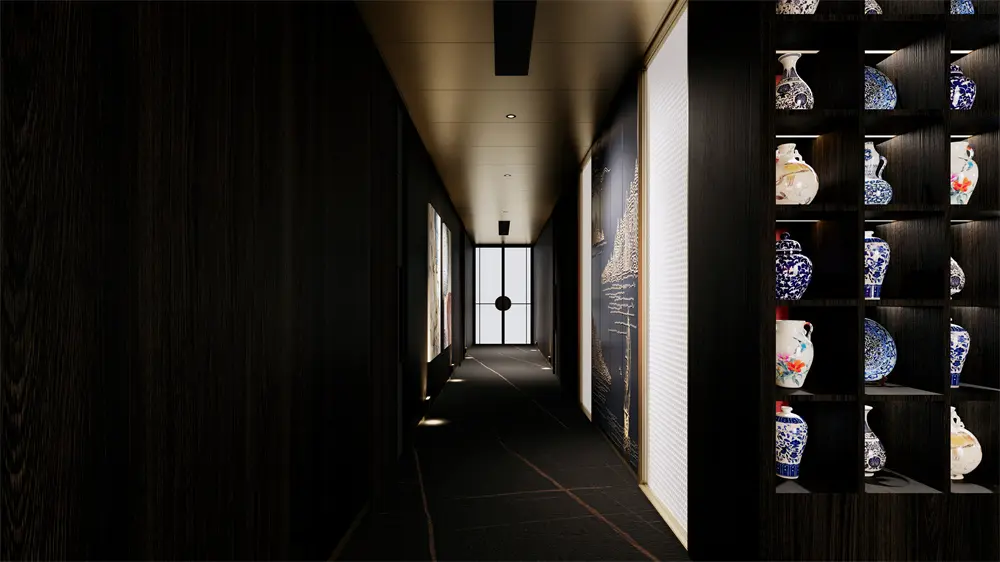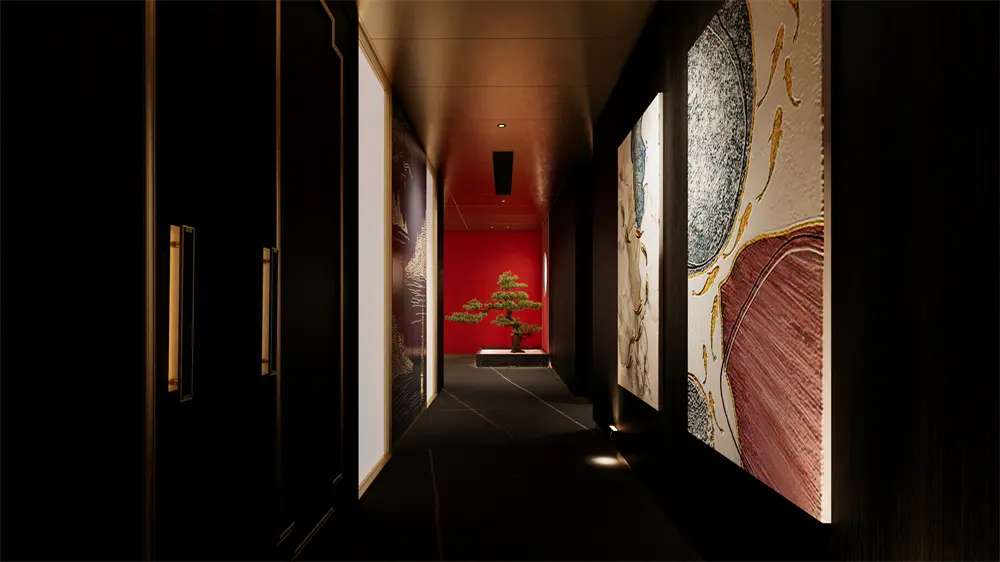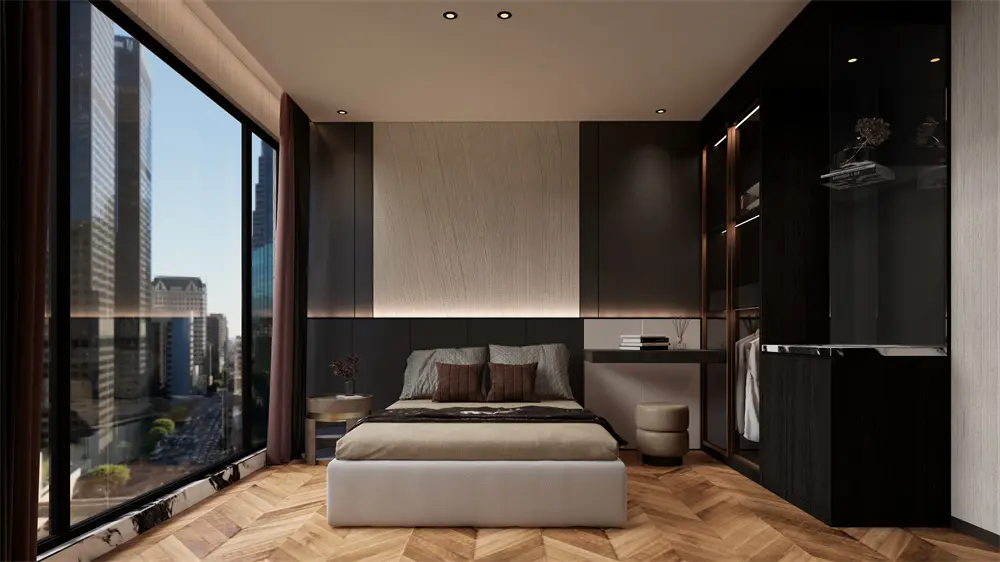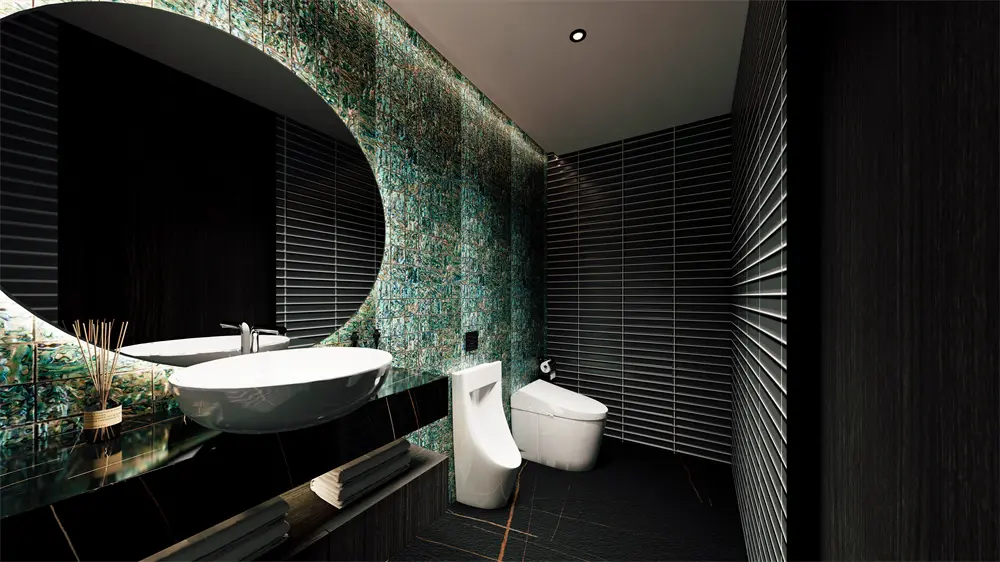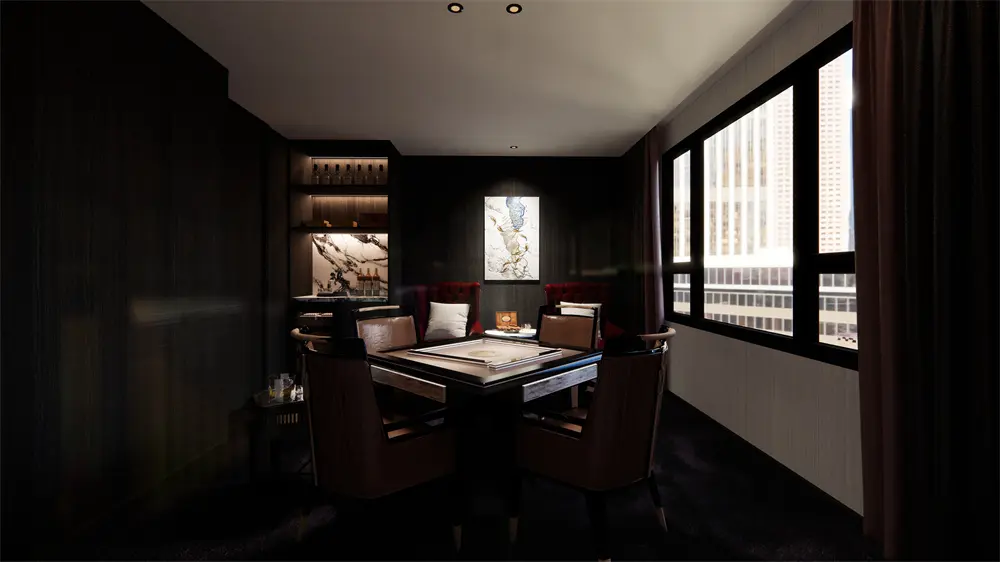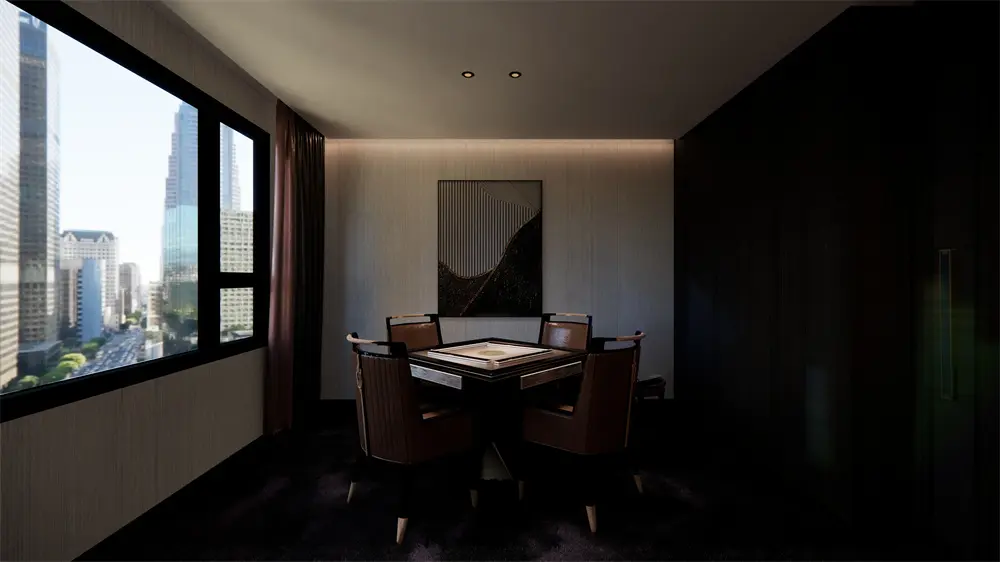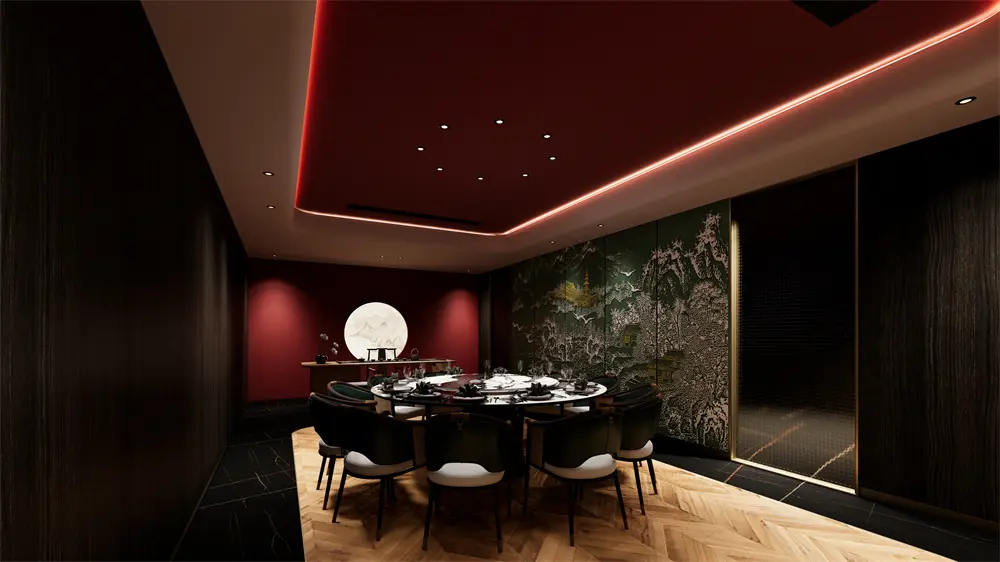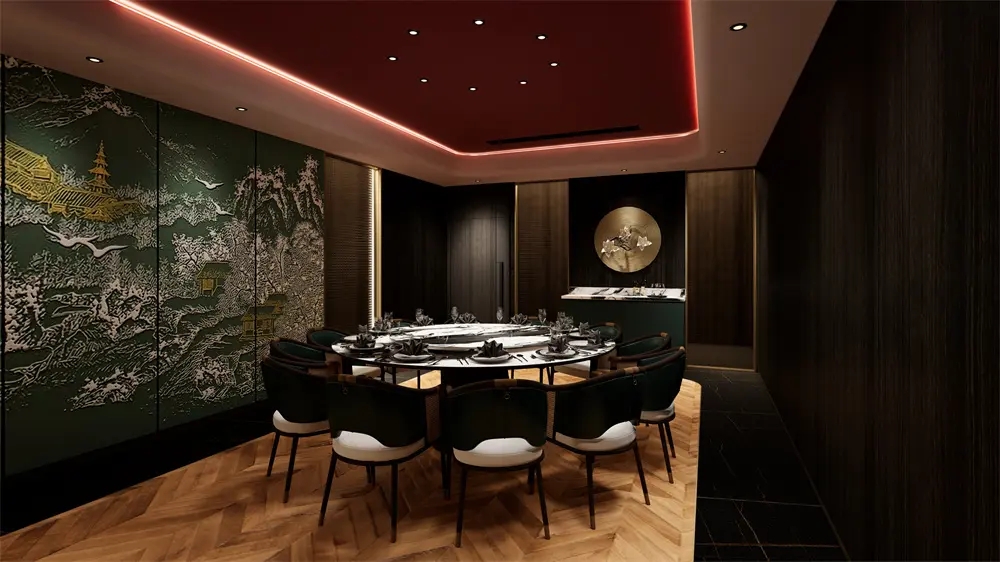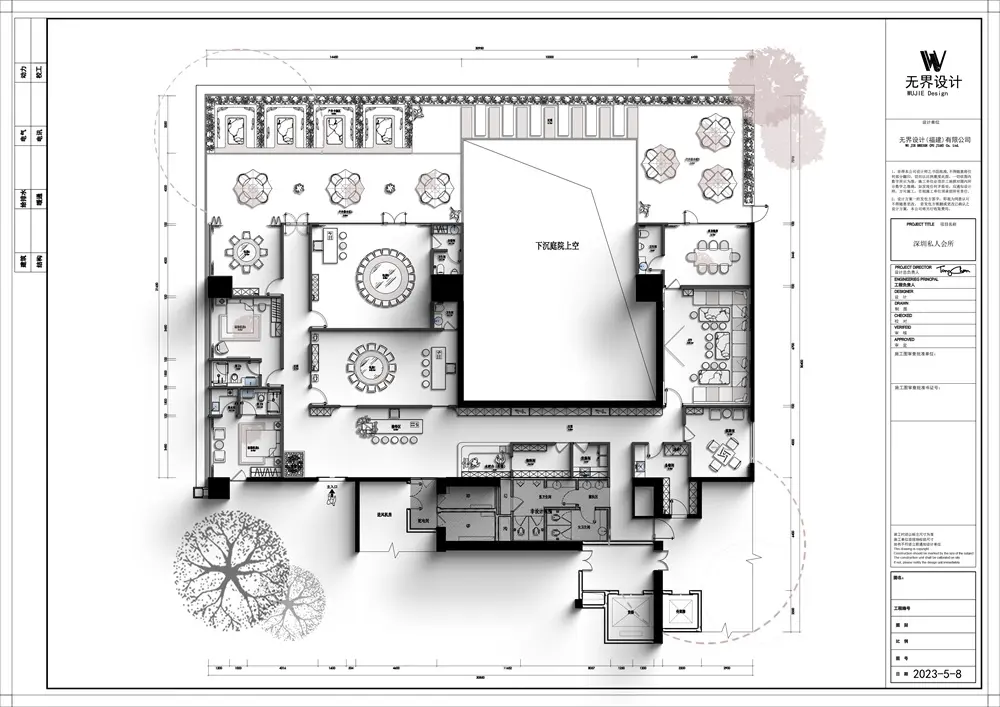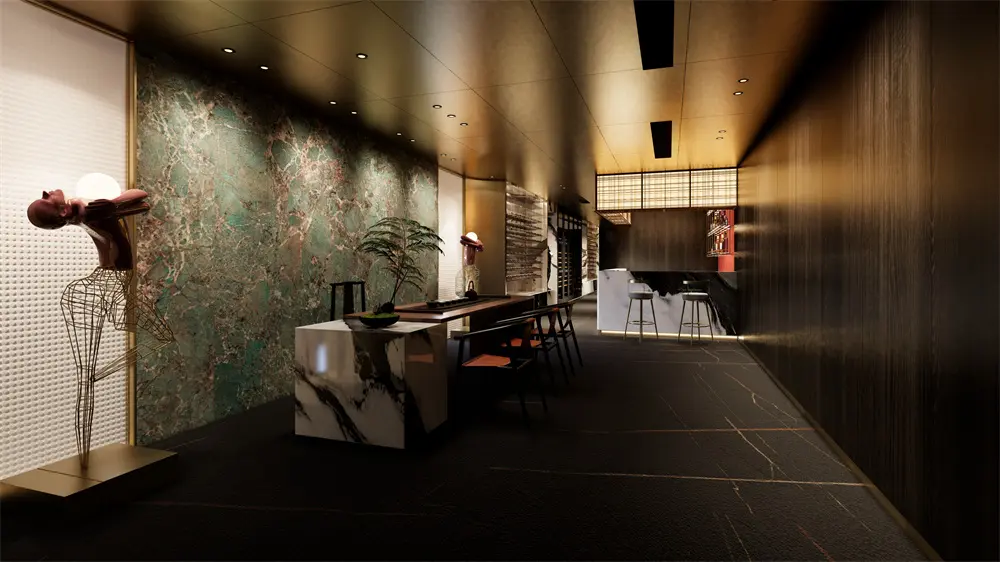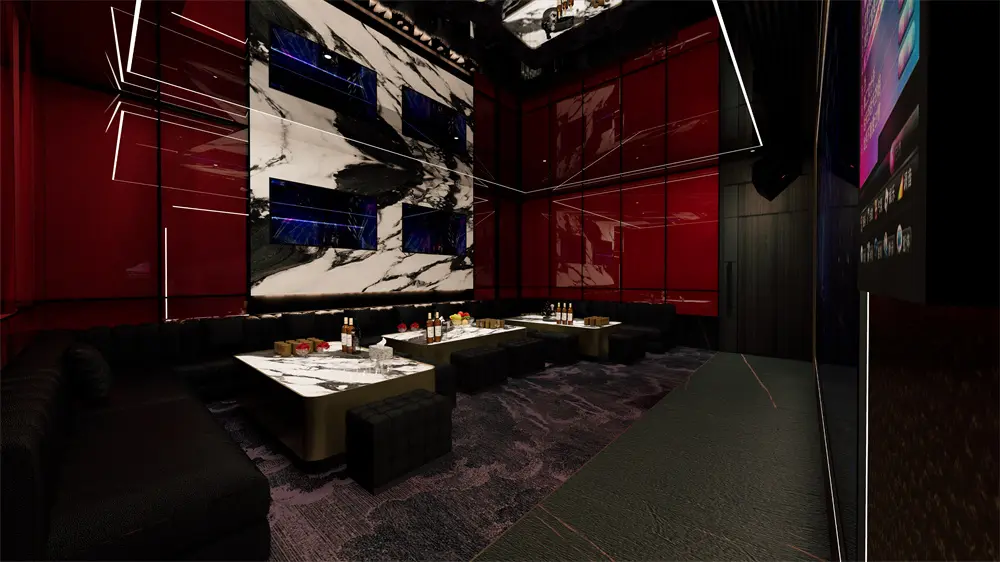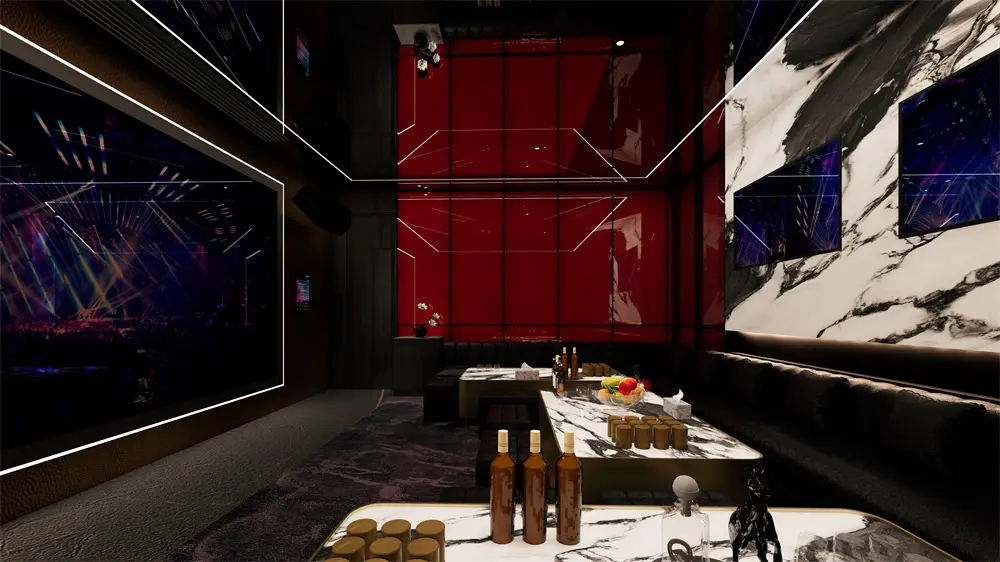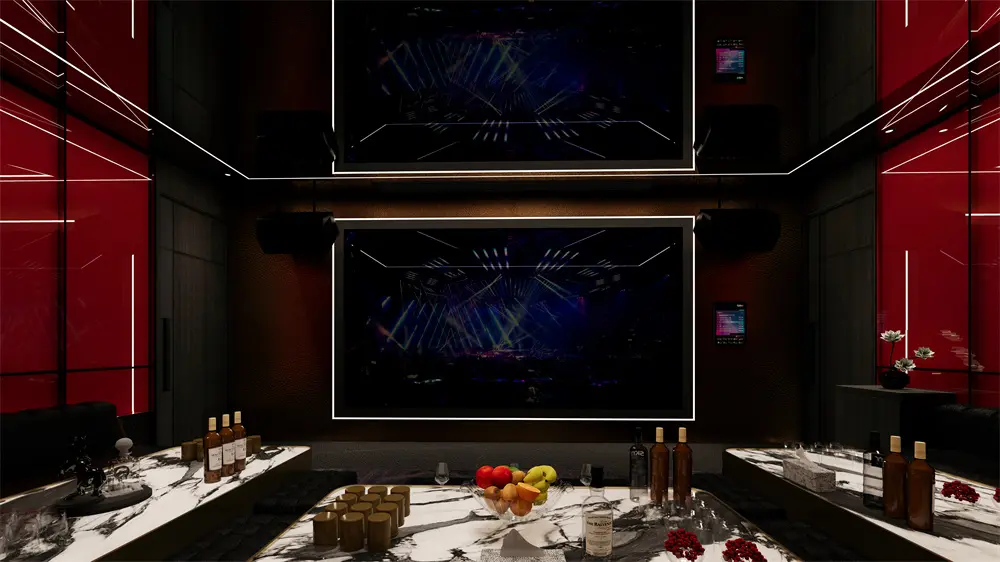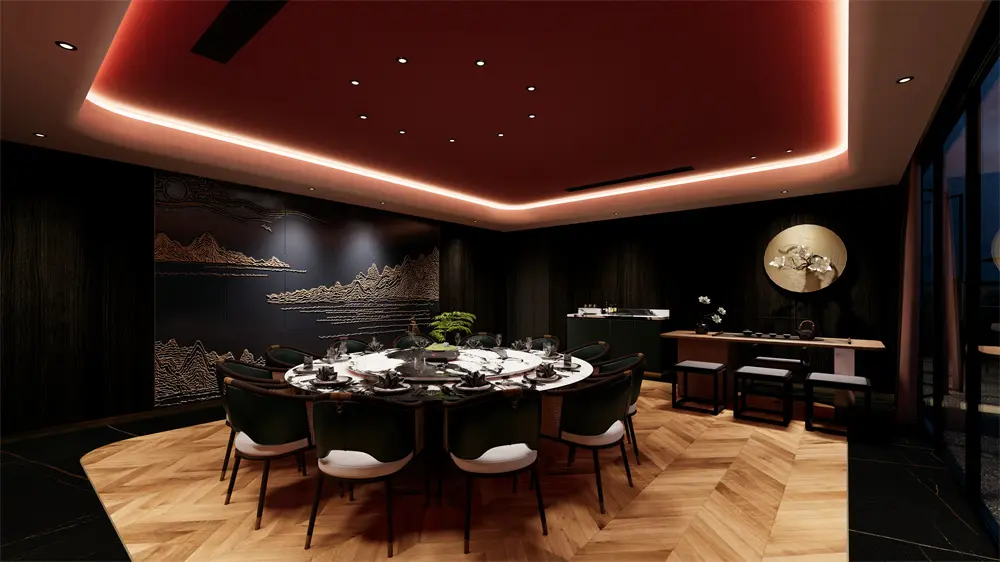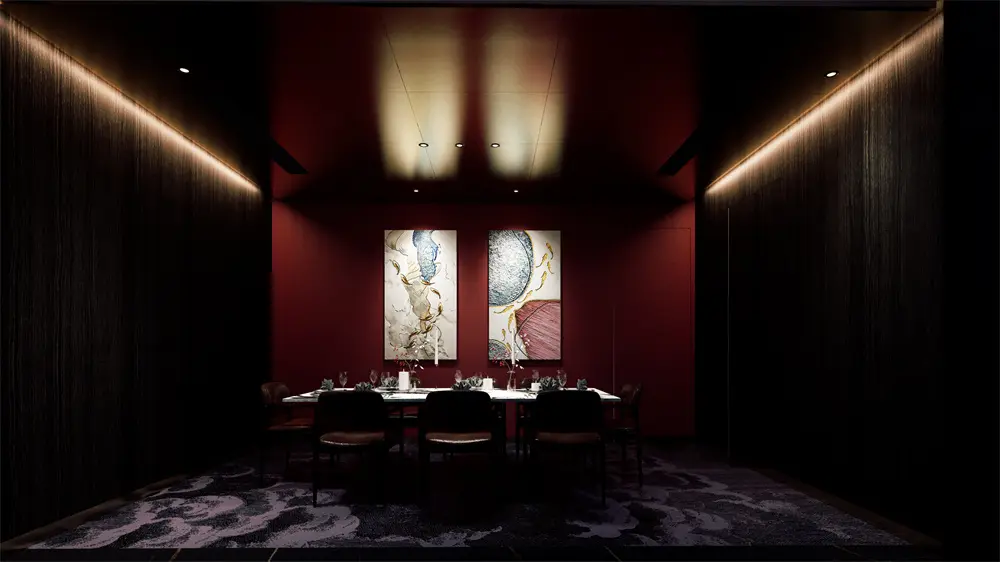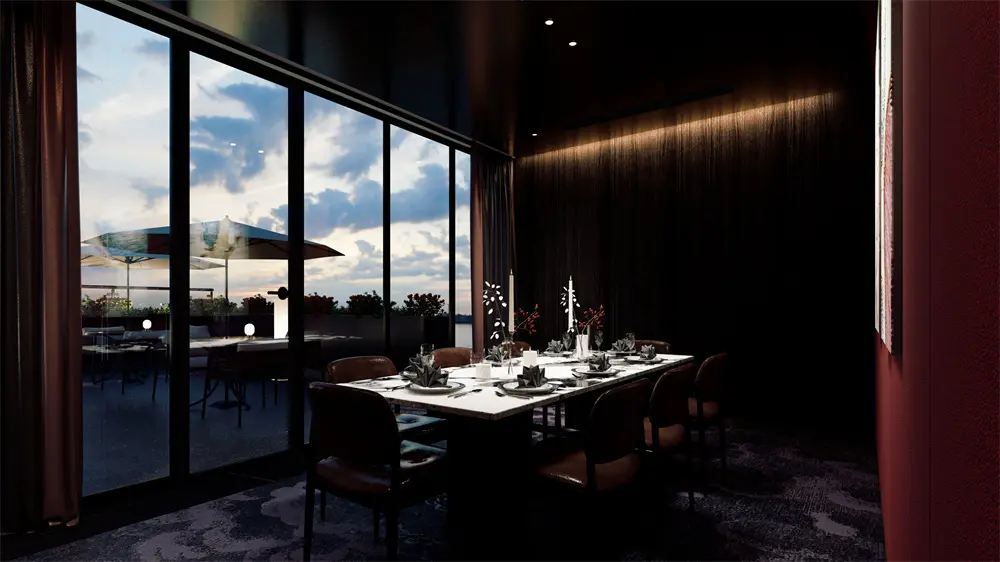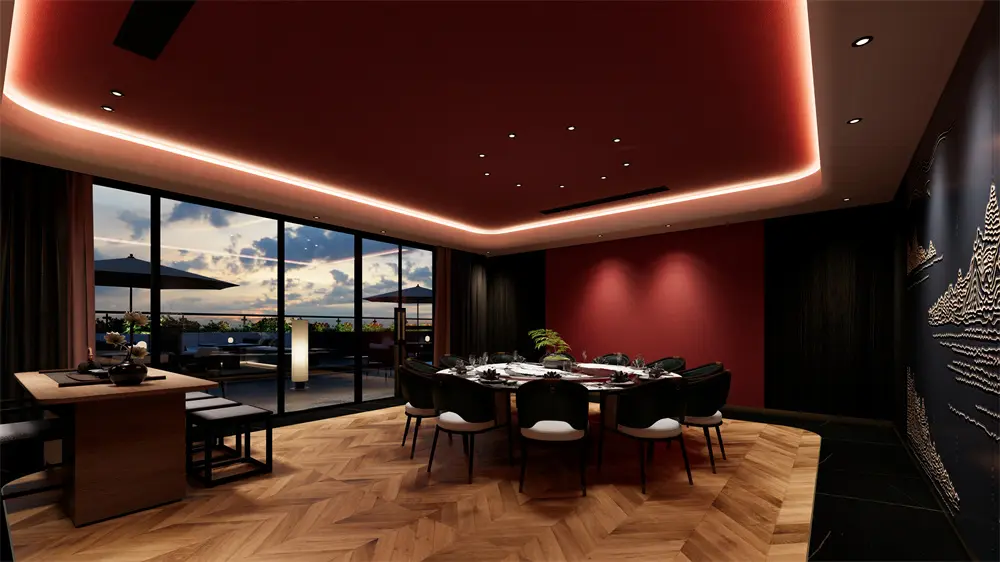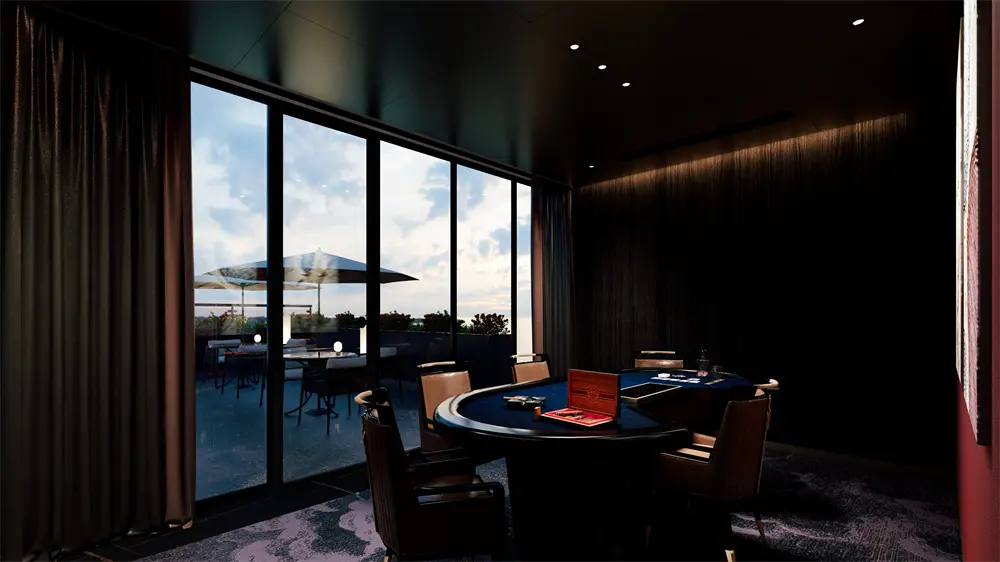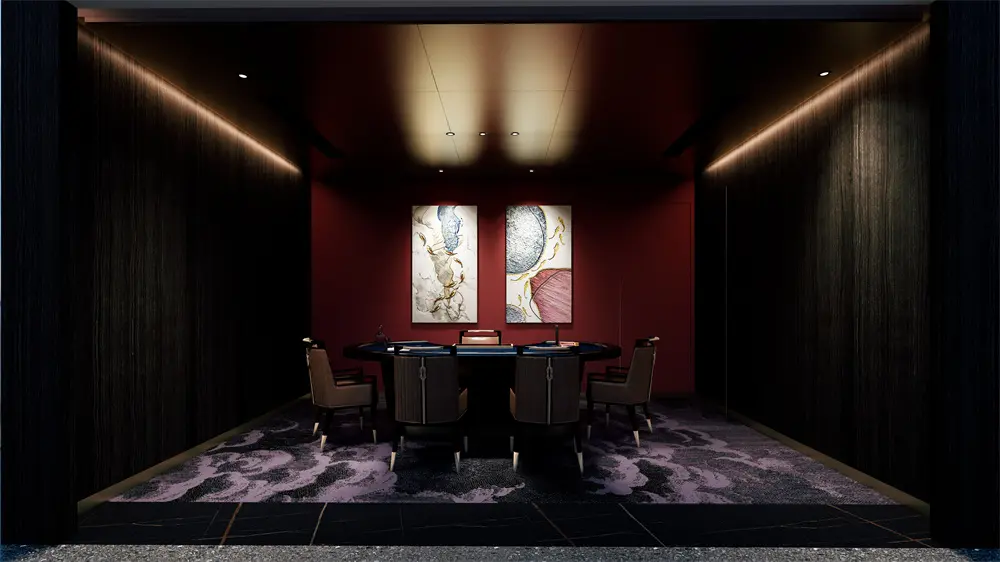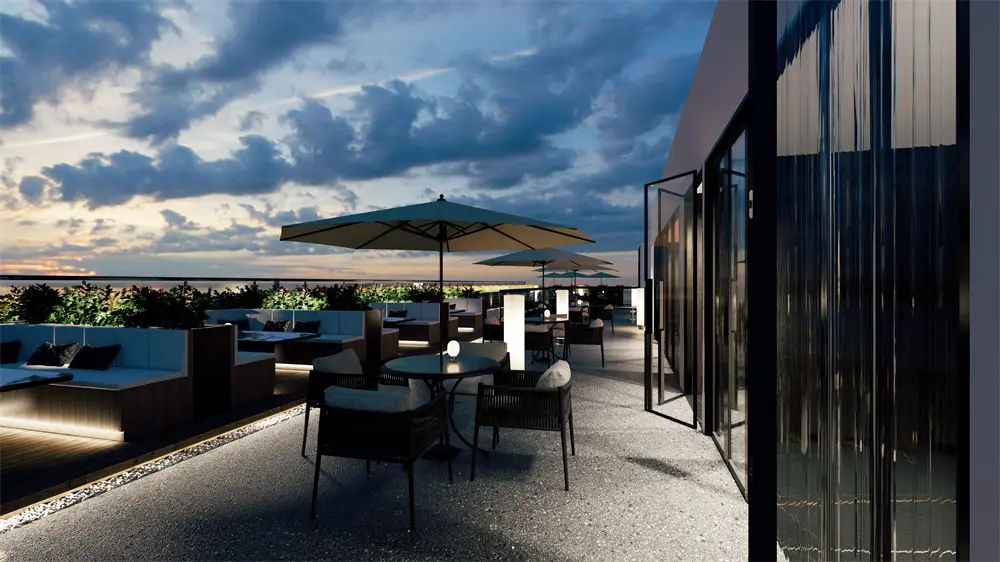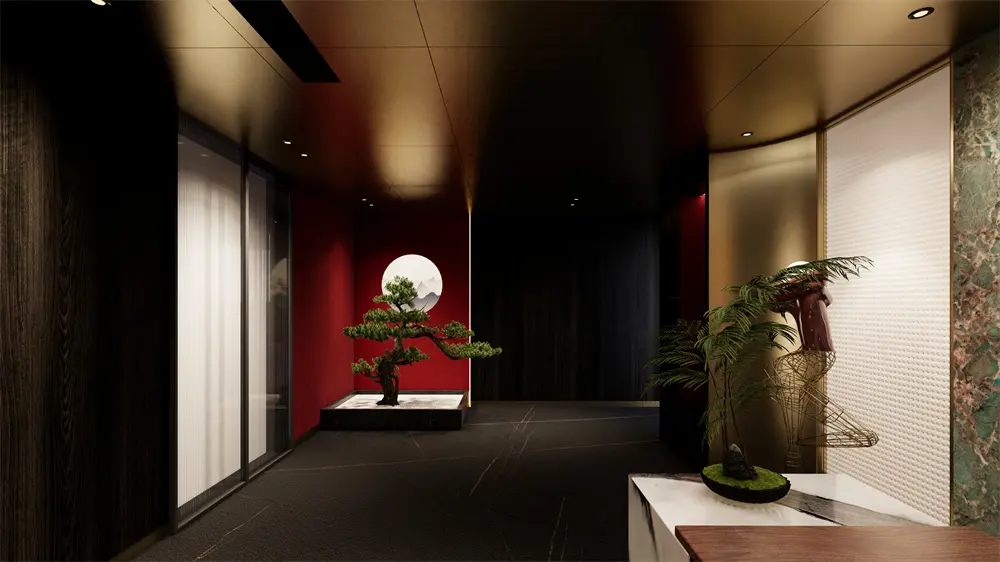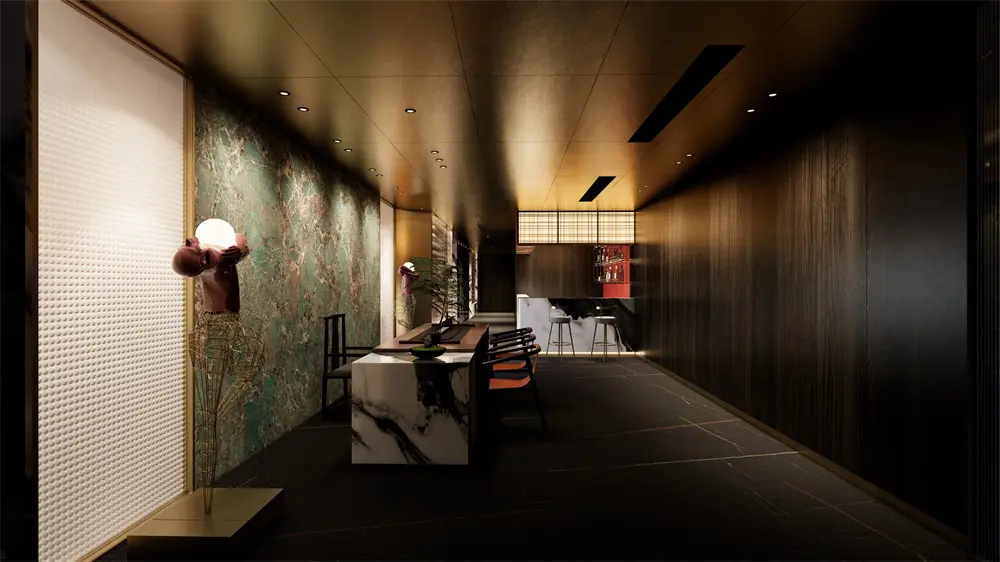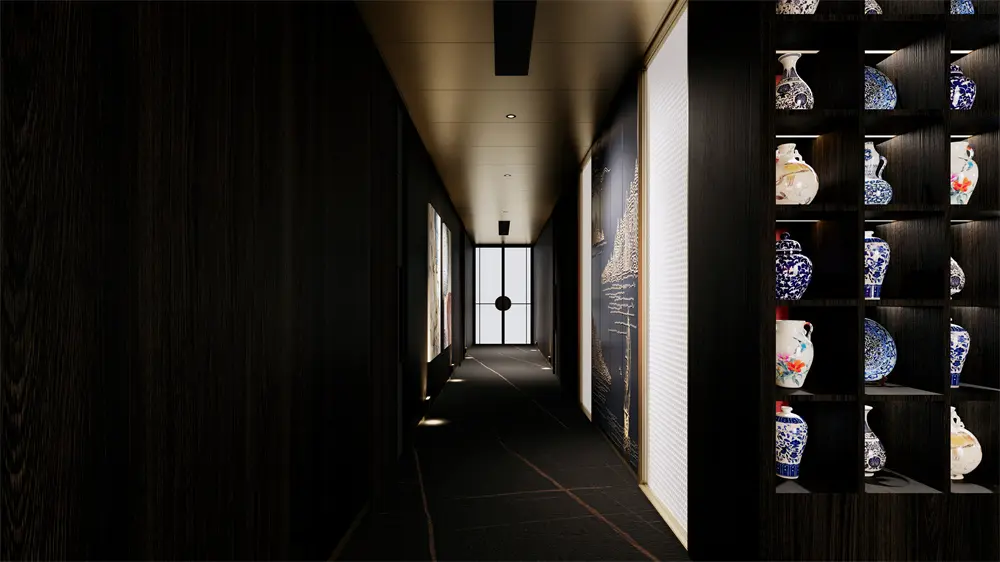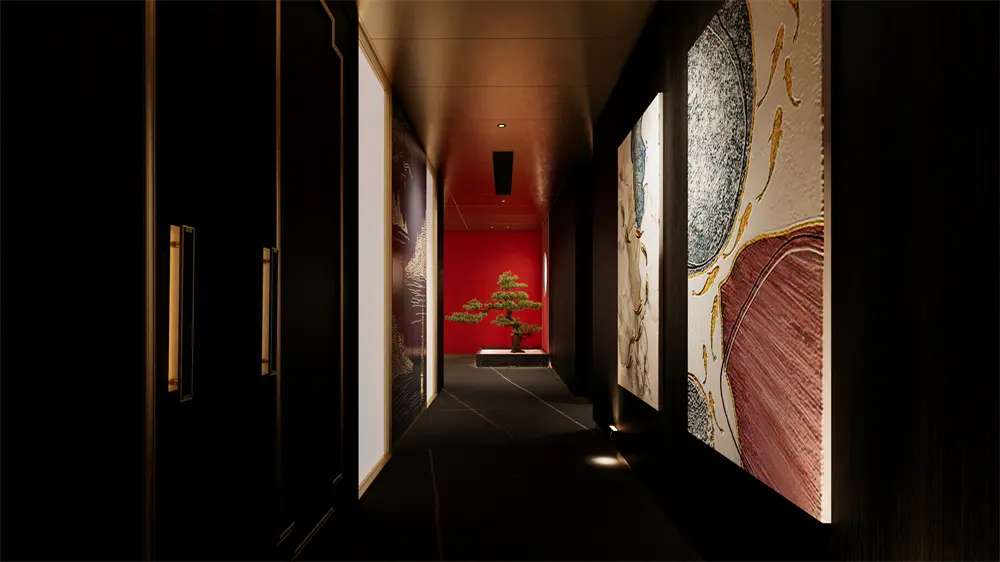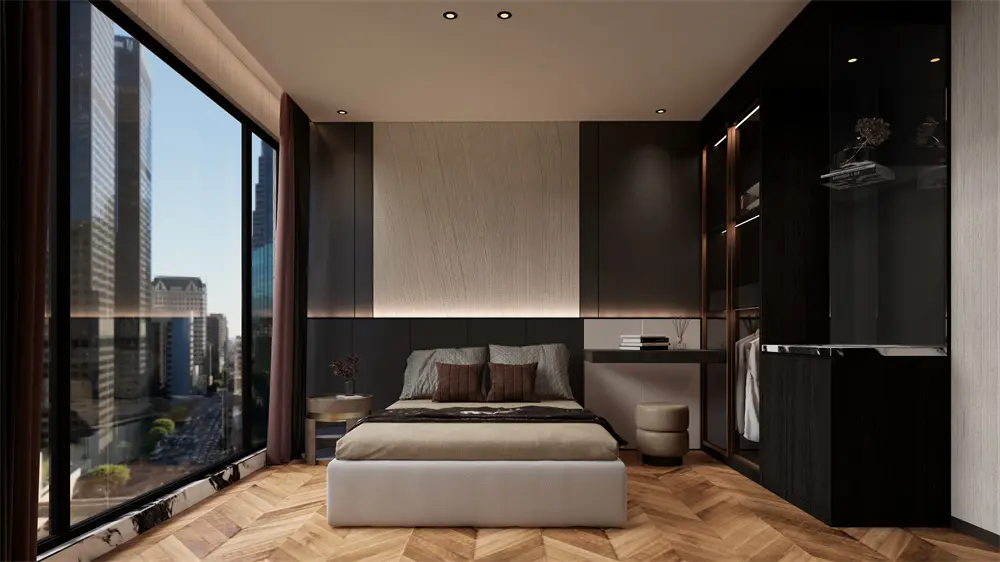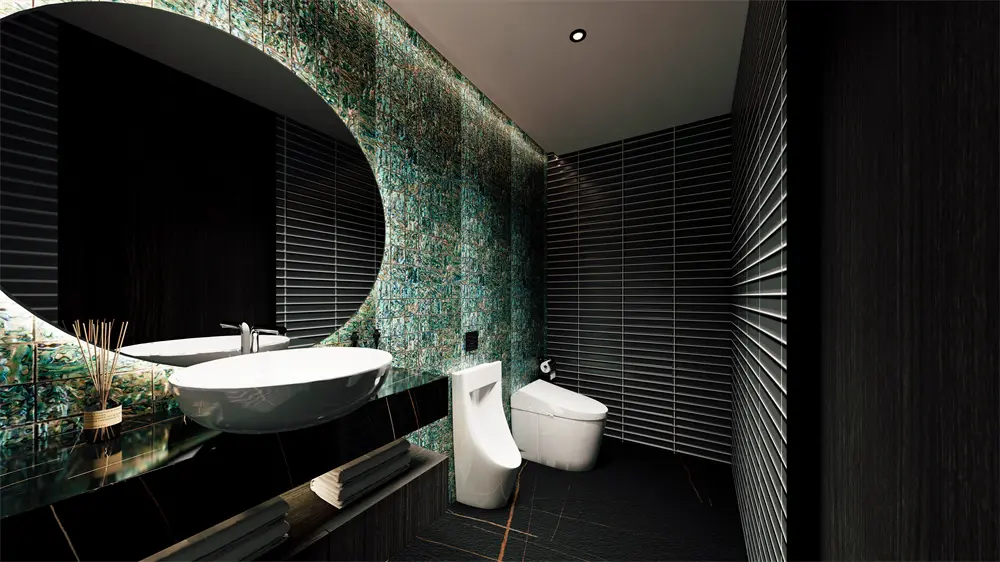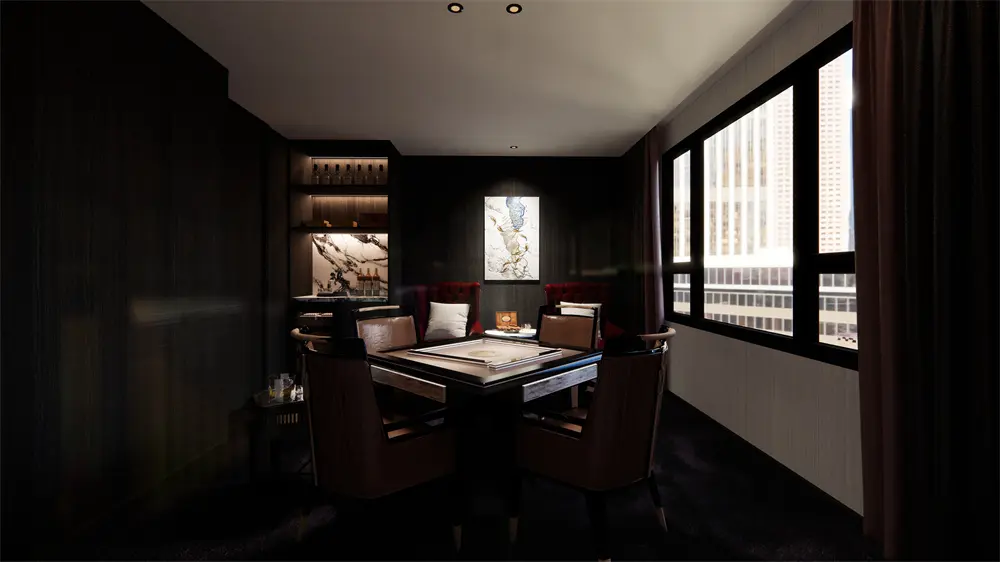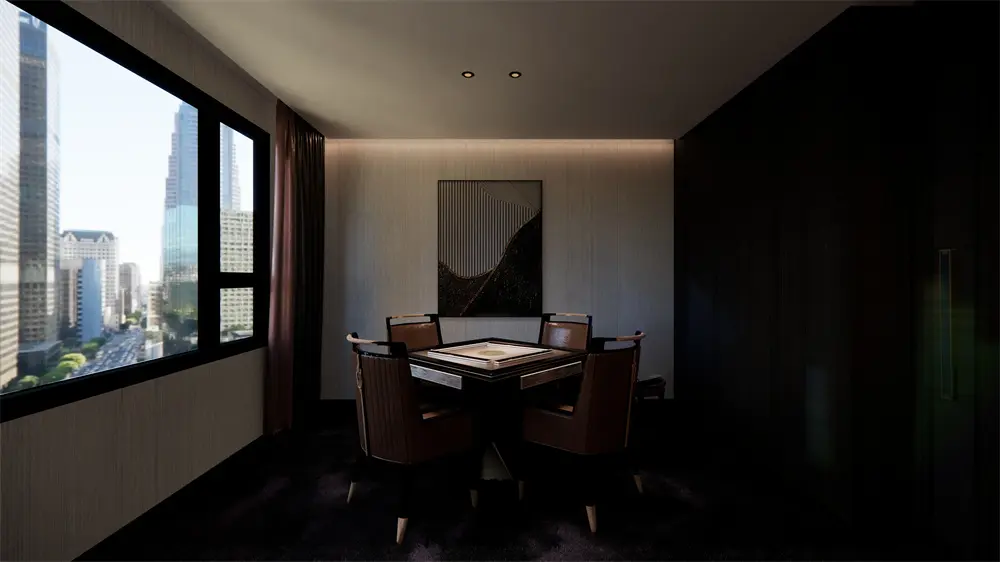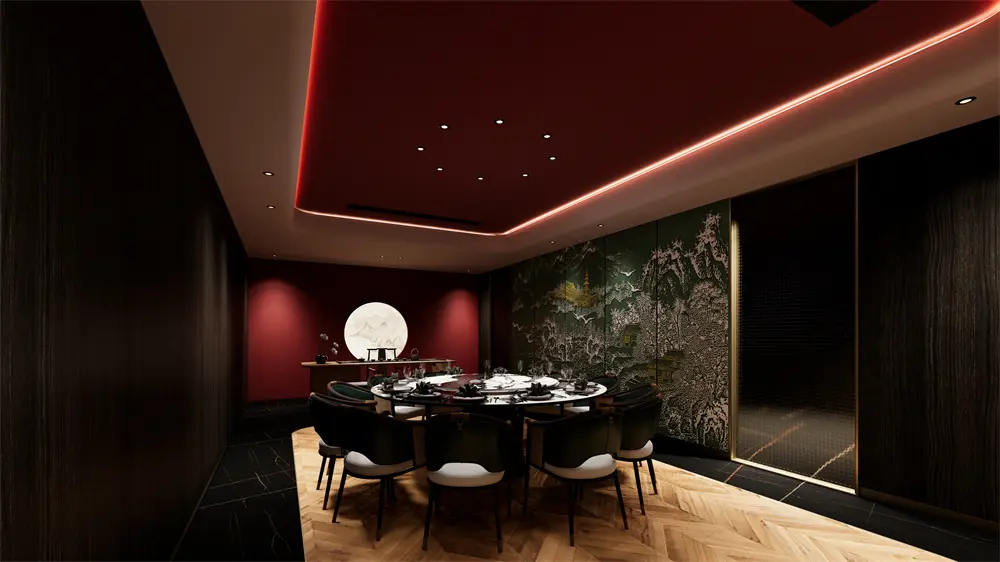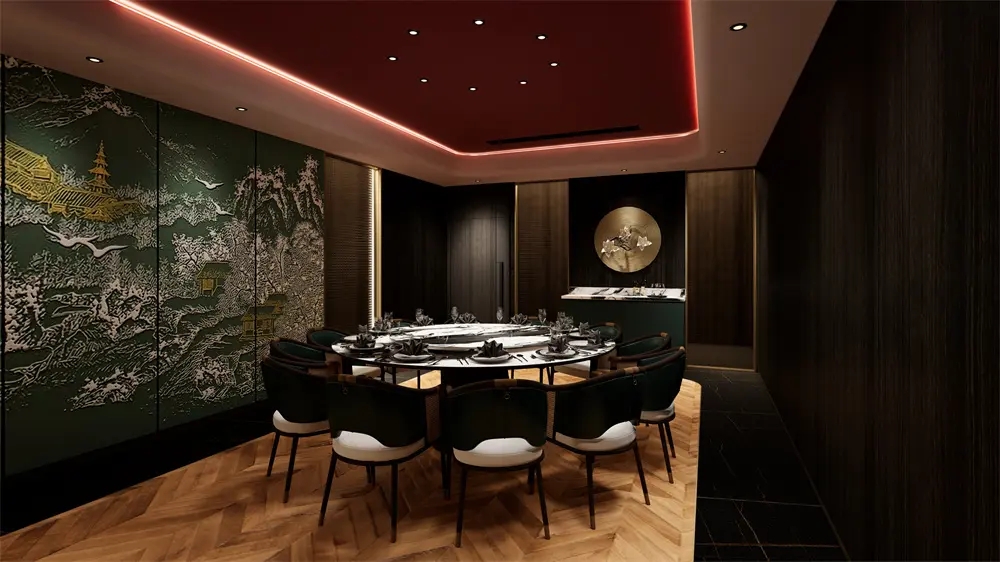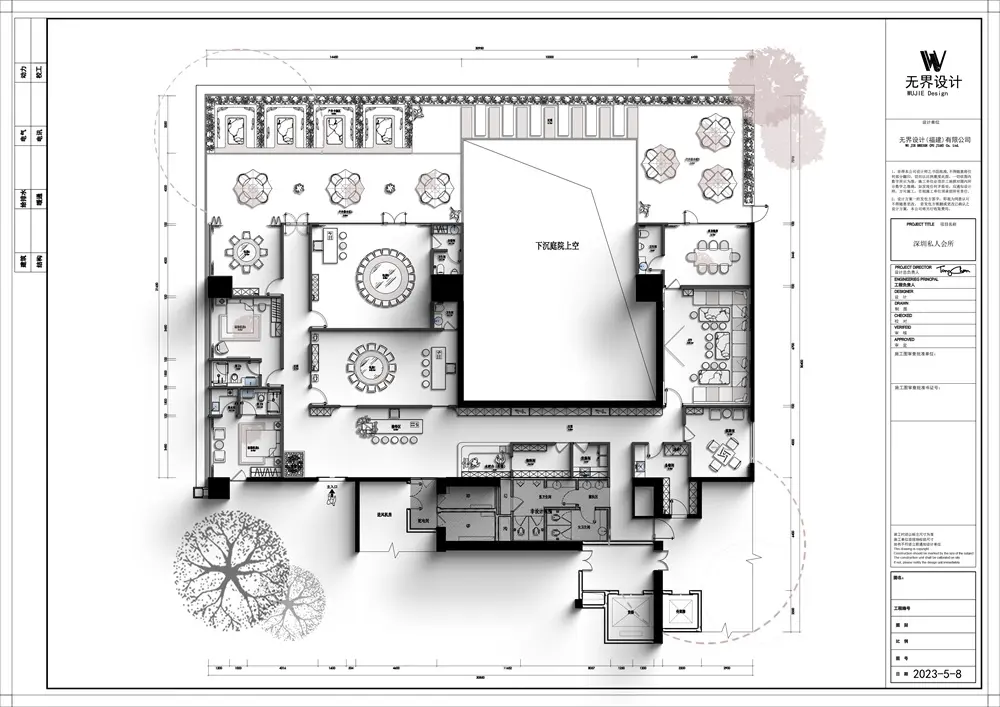 In 2001, I majored in interior design at Polytechnic University.
In 2010, founded "Wuwei Design (International) Limited" in Hong Kong.
In 2015, it was certified as a senior interior designer by the Ministry of Industry and Information Technology of China and awarded a certificate.
In 2018, Wujie Interior Design (Fujian) Co., LTD was founded.