Interior design of Fuzhou Hoyts Cinema
The Fuzhou Mansion in the Bund One project is located on the bank of the Minjiang River, and it is a high-end residential housing and commercial area in Fuzhou. HOYTS Cinema is located on the second floor of the commercial center with ten movie halls. L.Lee of liwork design studio is responsible for the interior design of Hoyta cinema.
The original design intention of the project is a poem by the Tang Dynasty's poet named Guan Xiu. The ten thousand mu bamboo forest in Gaiyang became the design inspiration for the project. The designer hopes to use modern design language to express the tolerance and goodwill of the Fuzhou people towards modern and traditional culture.
The lobby area is relatively small, while a small part of the lobby is under the ramp of the IMAX hall. Combined with the existing conditions, the designer has strengthened the design method to avoid being weakened by the public space. The shape symbols of metal plates and varnished steel pipes are orderly arranged on both sides of the public space. The newest green and metallic copper colors are intertwined and combined to effectively organize the scattered areas so that moviegoers enter the cinema without a sense of isolation because of the spatial integration of the entrance, passage, corridor, and movie hall.
Except for one IMAX hall, the rest of the movie halls are located on two floors, connected by two escalators. The passage on the upper floor is slightly lower, and the corridor passage on the ground floor is the same height as the lobby. The corridor design does not deviate from the color and style of the lobby design. In this relatively small cinema, color and design methods are more communicative.
This project does not own the large space and grand atmosphere of the previous large-scale cinemas, but it cleverly combines a series of special-shaped spaces through the design method, and what is more here is a pleasure of quietness, just like Fujian's bamboo.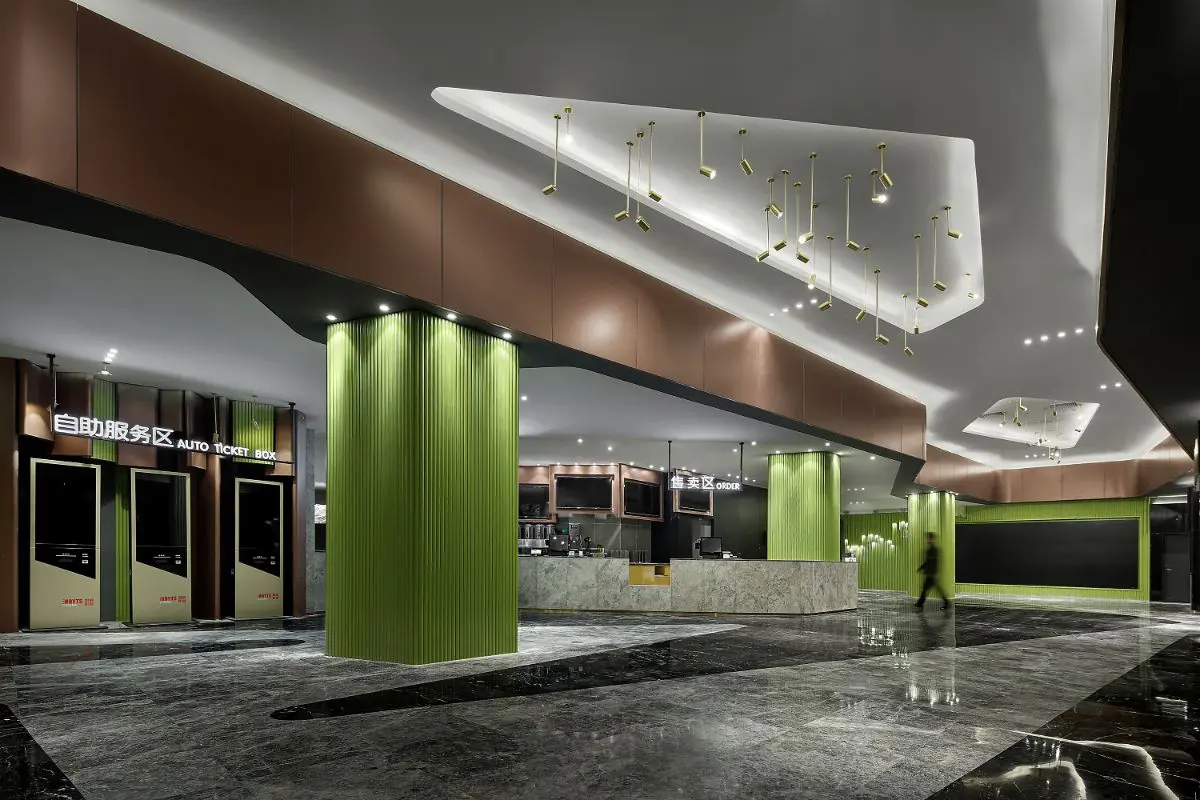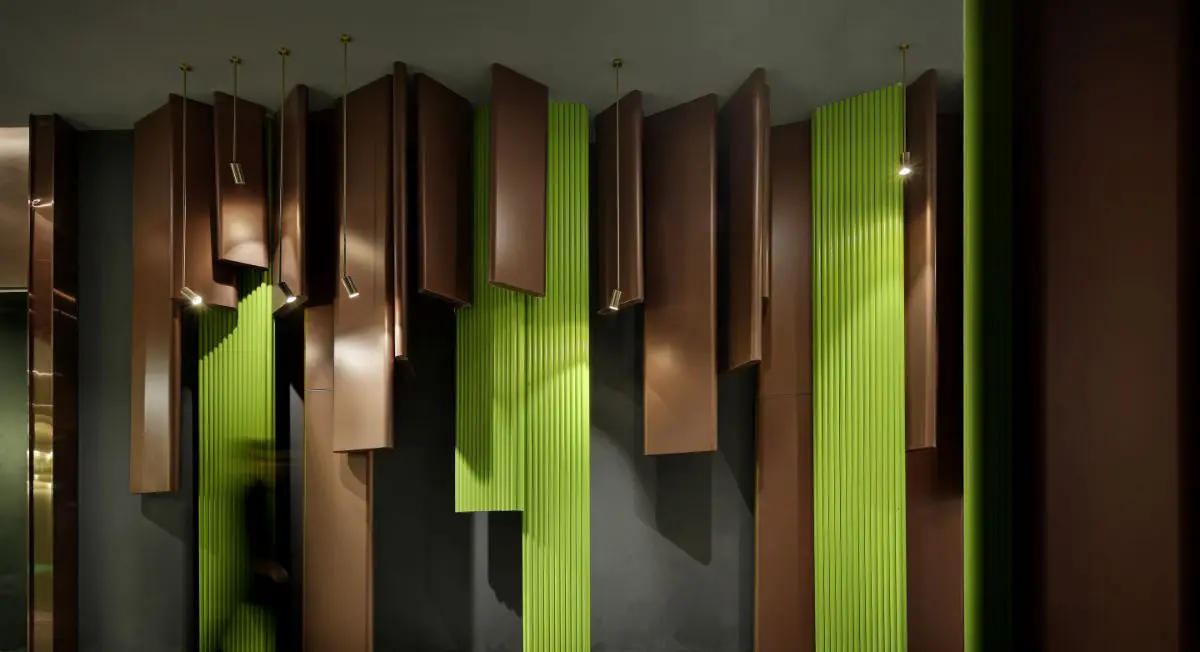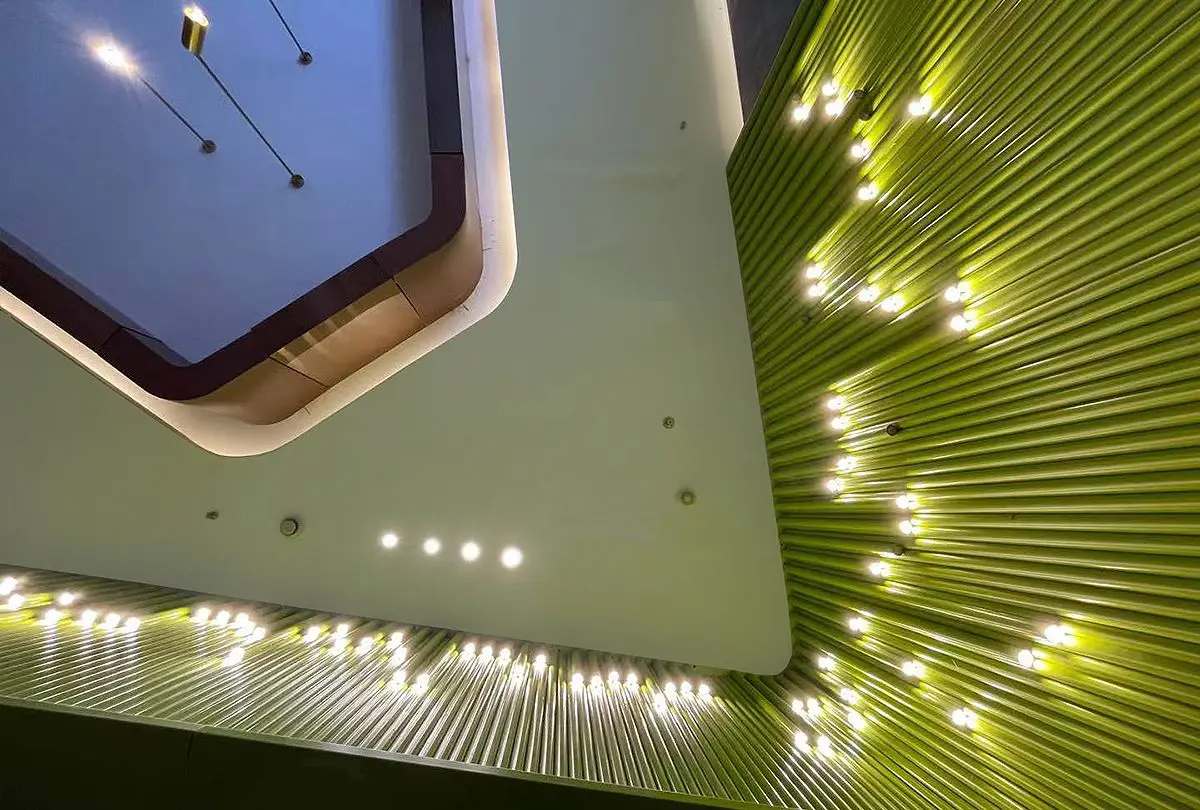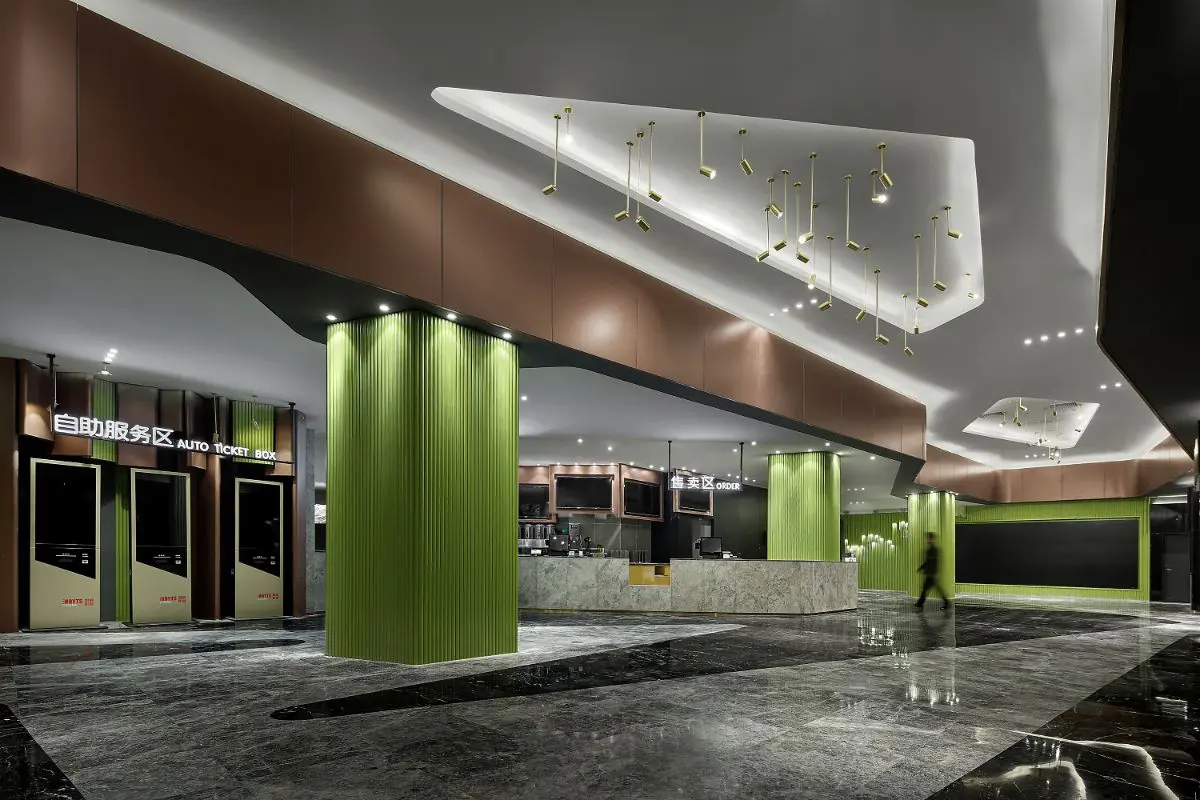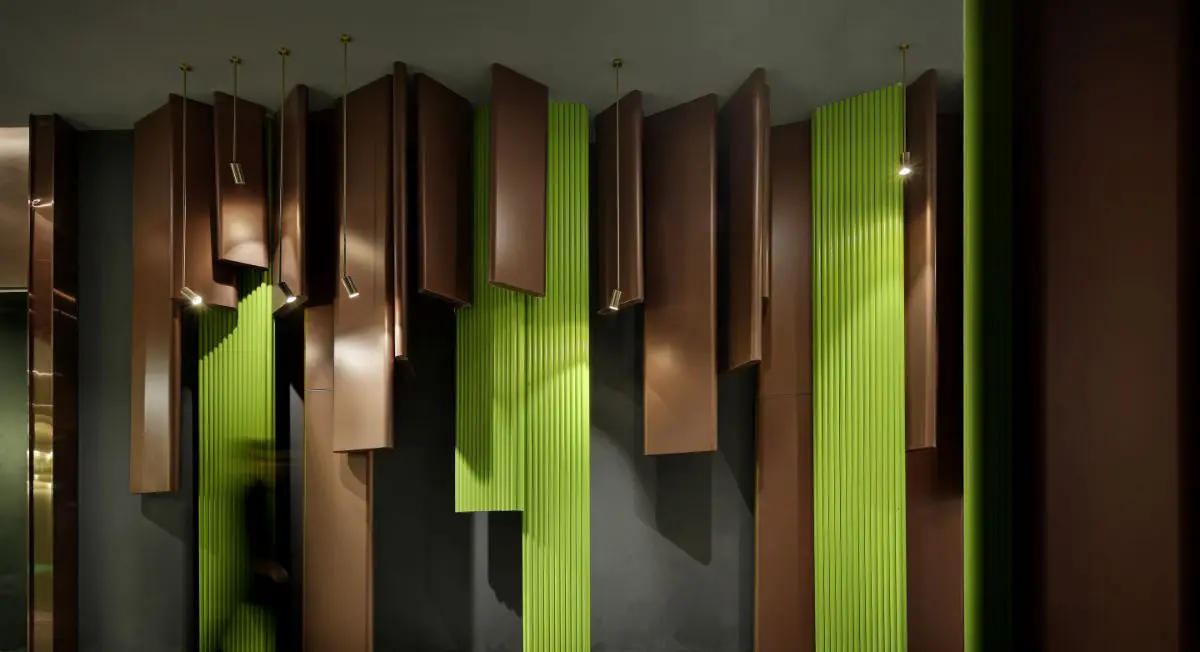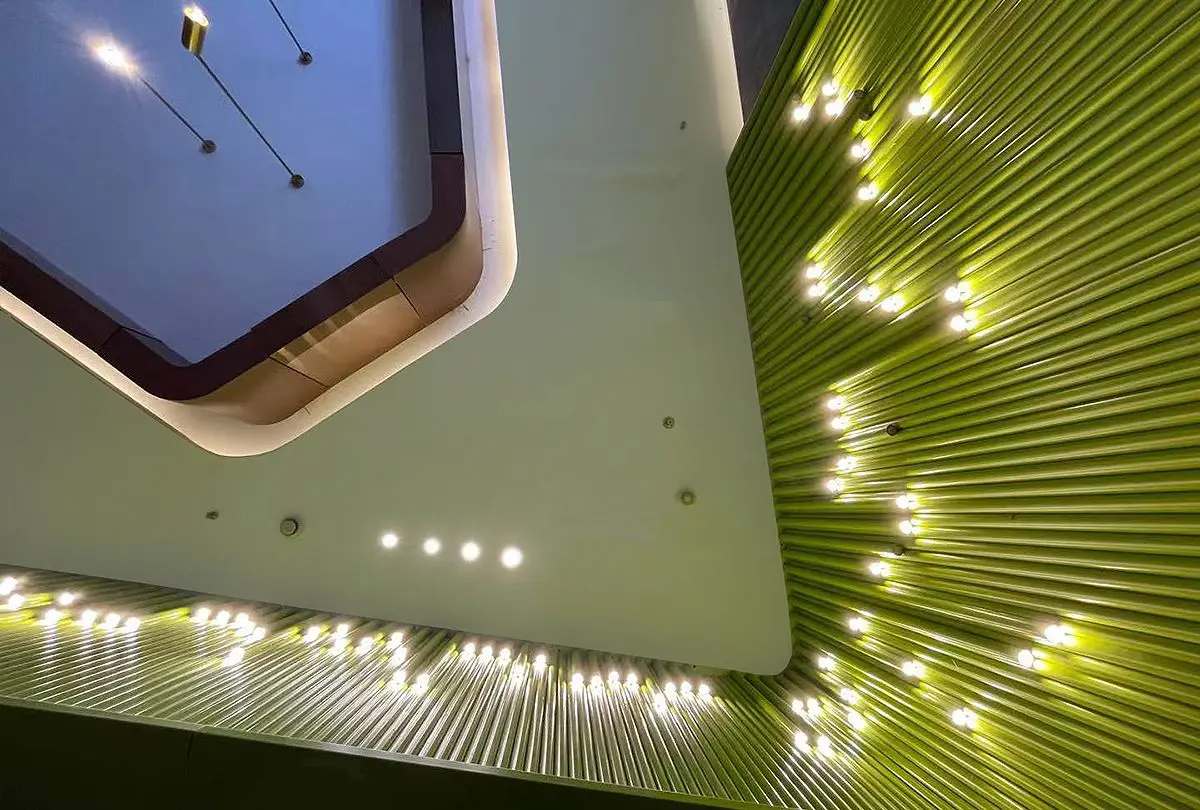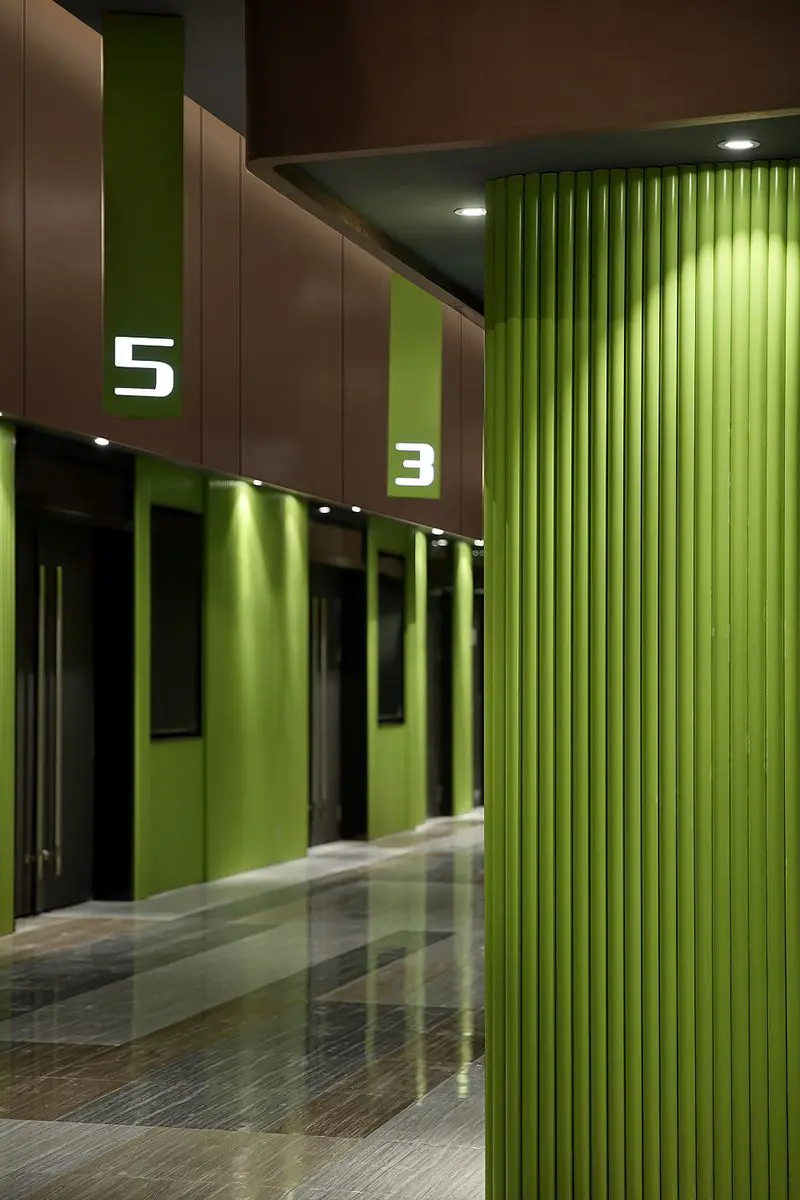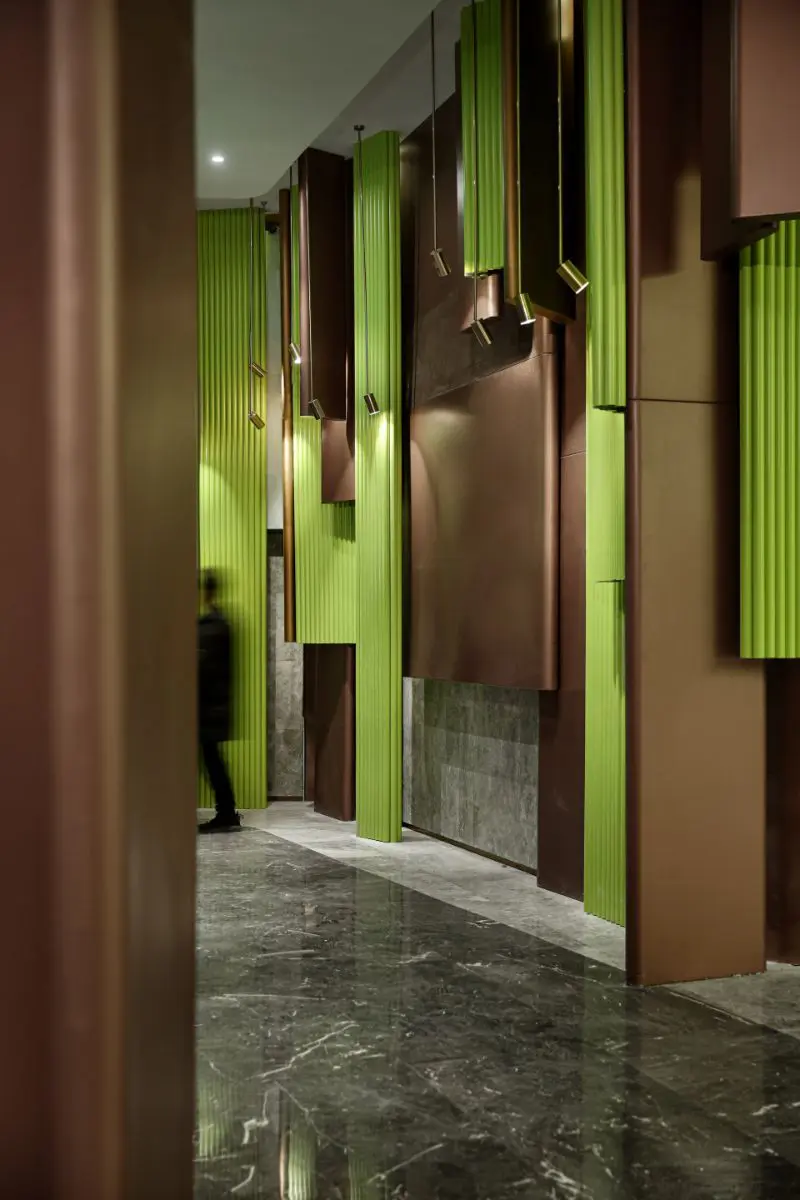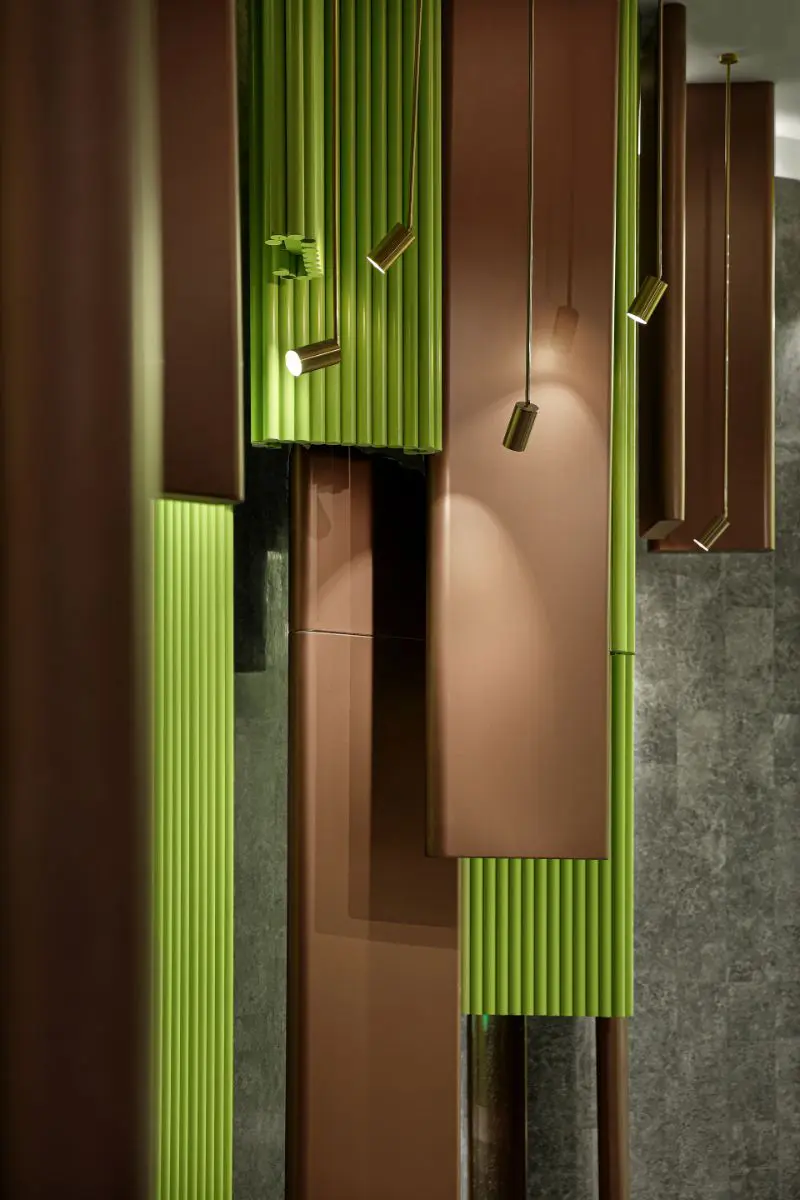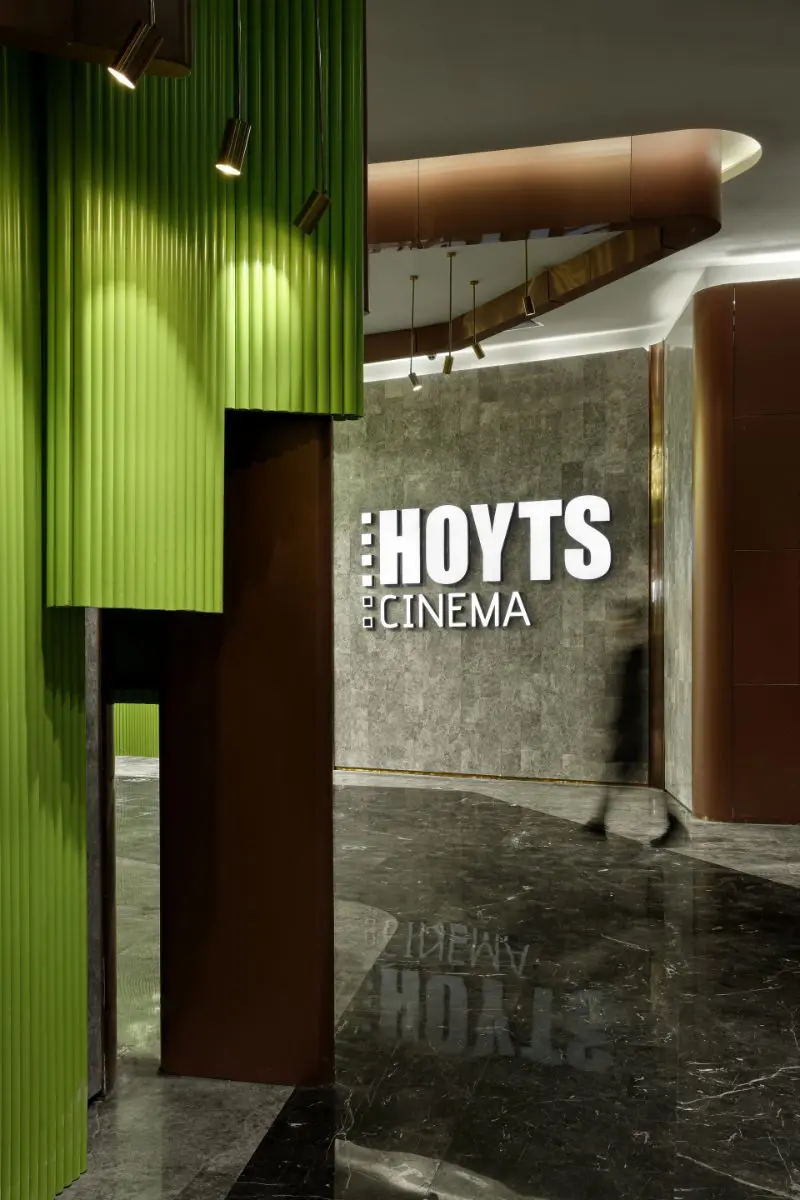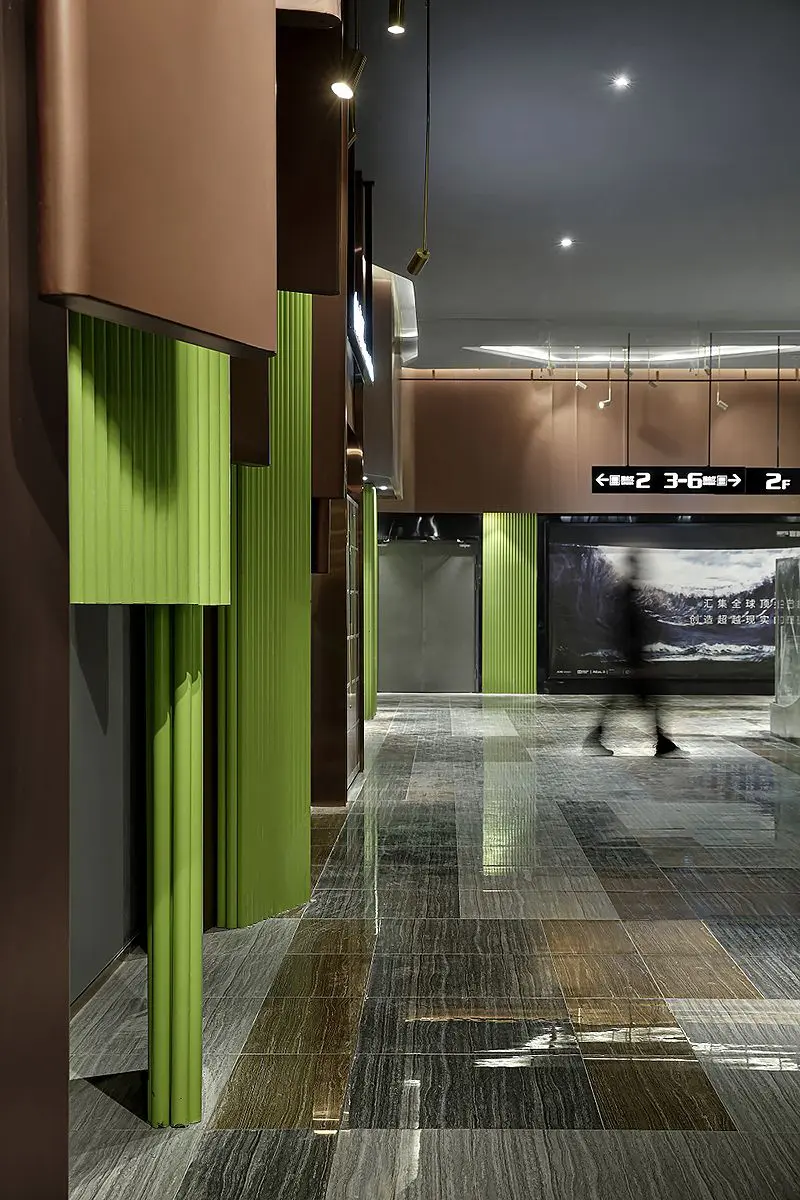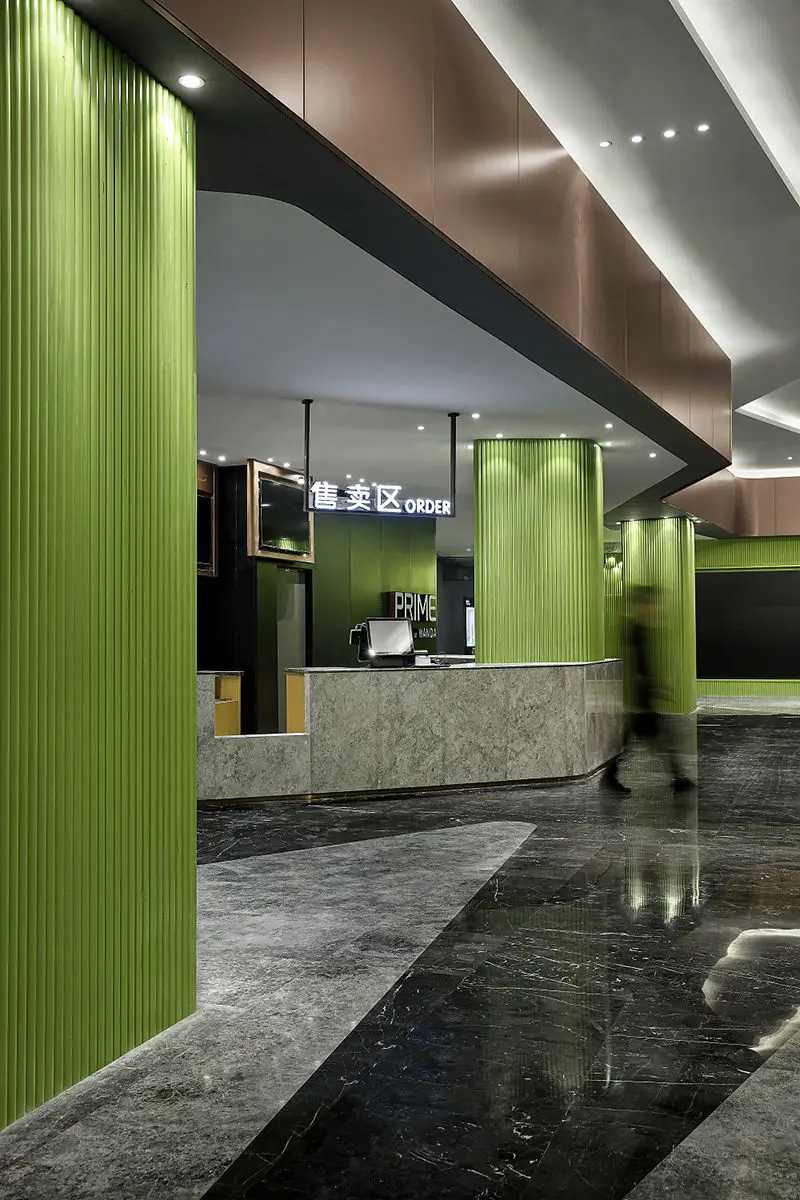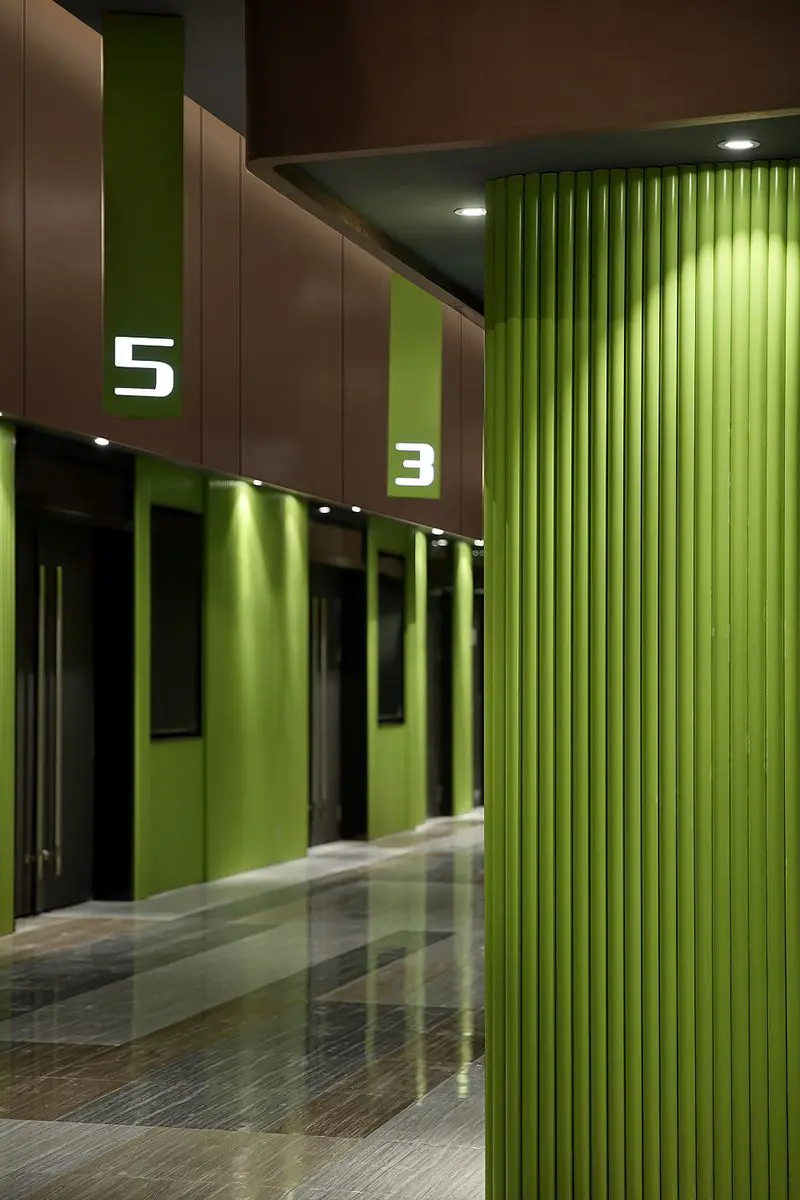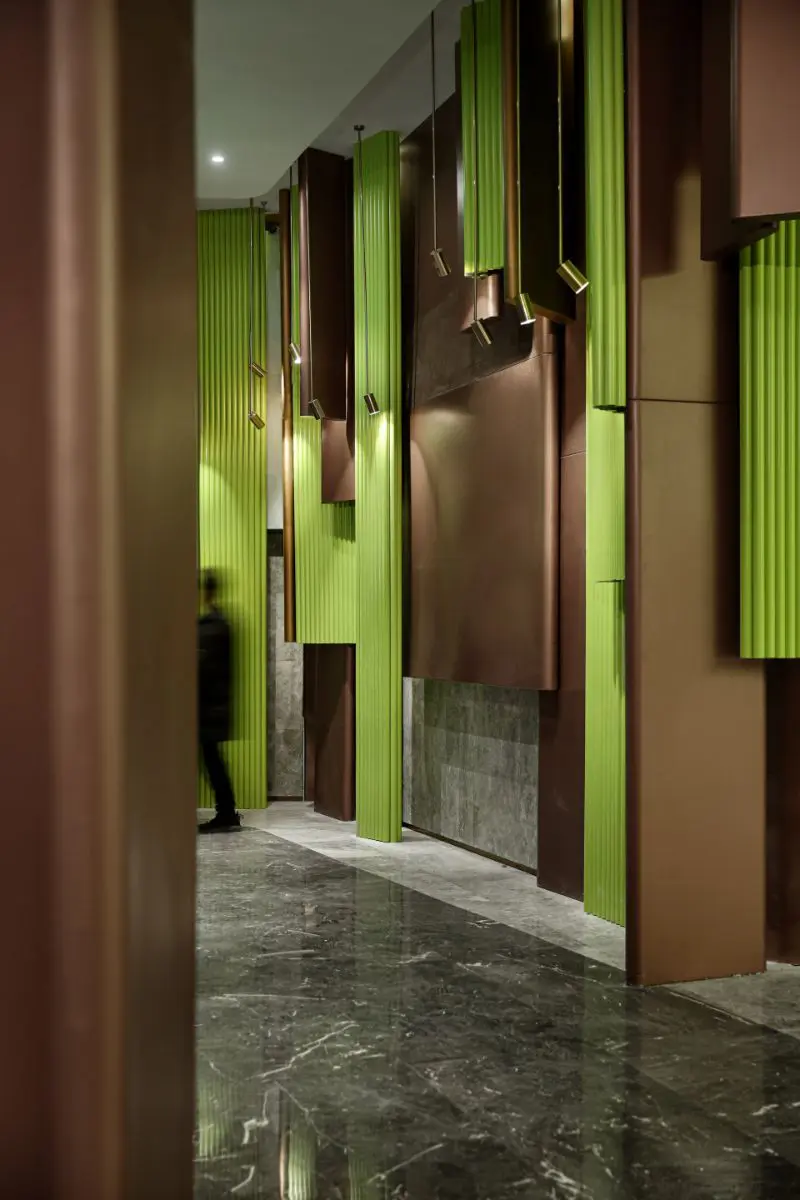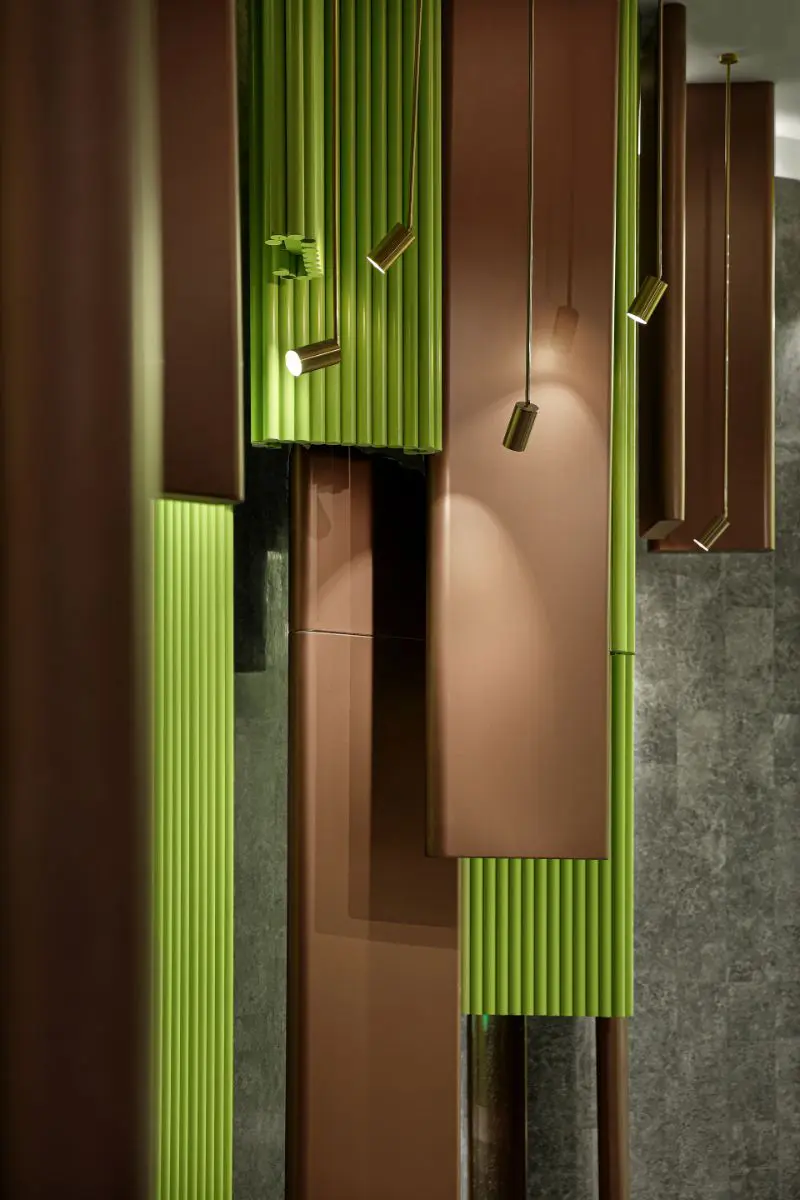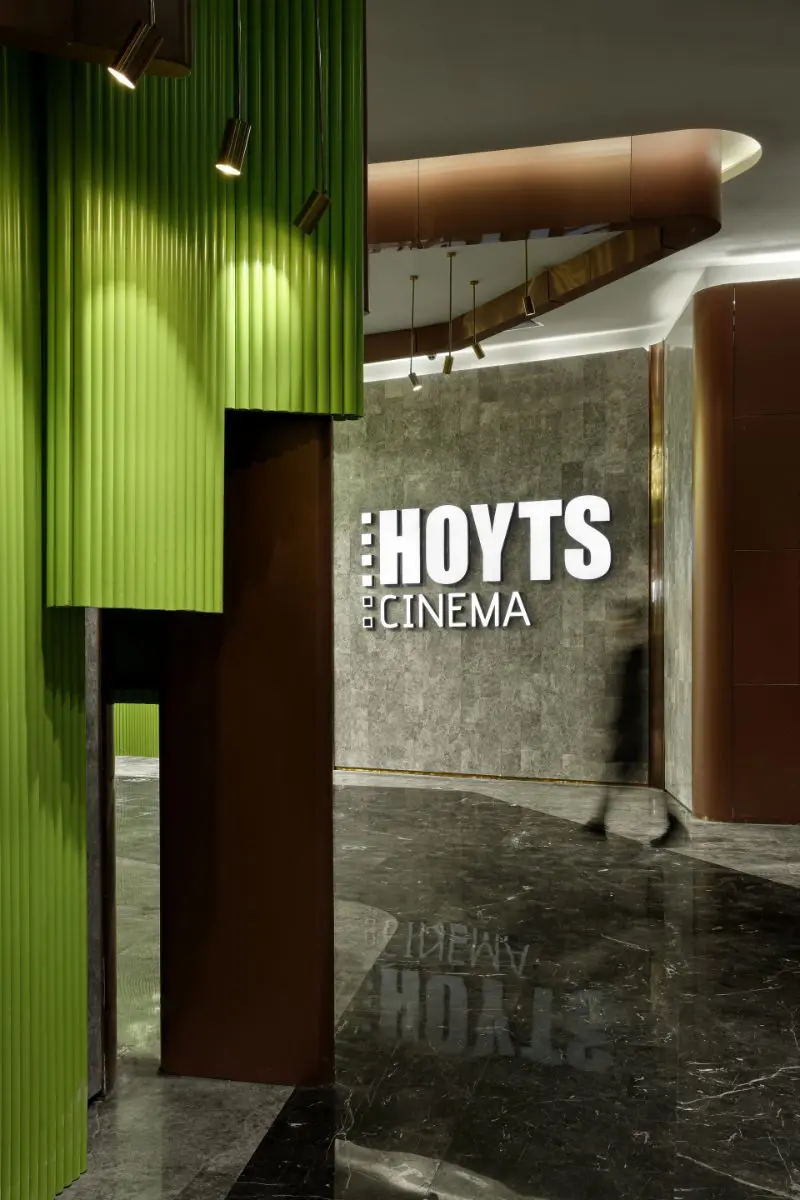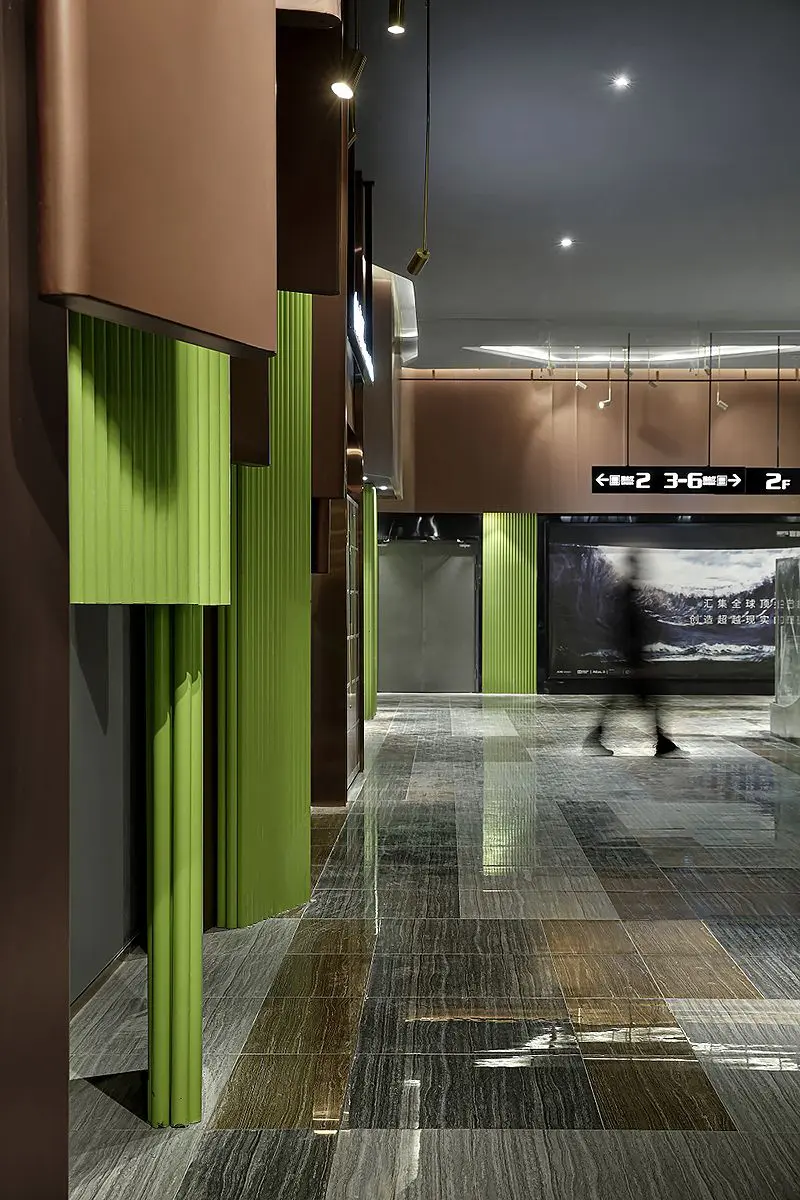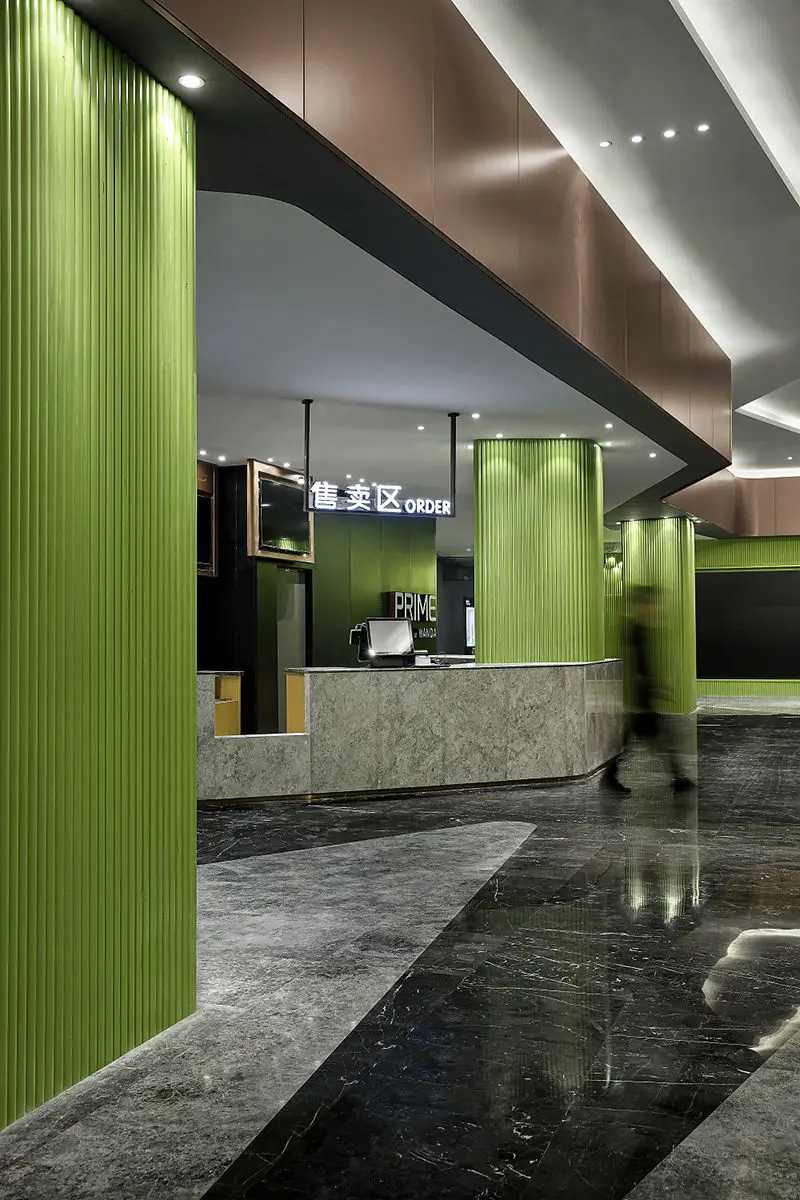 Bachelor's degree, senior engineer, graduated from the Department of Fine Arts of Yantai Nomal University (Ludong University) in 1996. He has been engaged in interior design, especially interior design for cinema, and has provided many projects for more than 20 film companies.