Project name: Mi Guo
Main case design: Yang Wangyu
Project address: Hangzhou, Zhejiang province
Project area: 960 ㎡
This case is located in the west of Hangzhou, Zhejiang province, with a natural oxygen bar known as Lin'an.The interior area is 960 ㎡, and the client has high aesthetic requirements. I hope that the design team can combine the architectural landscape interior to get a unique, bold and novel design work.
We will achieve a reasonable function according to the construction environment, meet the owners 'use, and please the owners' demands internally.
After in-depth communication with the client, the overall tone of this case is bold as dark gray, combined with the large-scale floor glass on the building, to introduce the natural scene for the indoor, reduce the dark color to bring the sense of depression while strengthening the interaction relationship between indoor and outdoor.
-1F wall large area using dark strip stone, ground light belt, combined with the carefully designed garden landscape outside the large floor glass, the dignity of the main banquet hall arises spontaneously, which is the best choice to entertain guests.
1F not only divides the spatial functions according to many load-bearing structure columns, but also connects all the Spaces together, increasing the space transparency and interest.To the left is the living room, dining room and kitchen; to the right is the teahouse, the entertainment space composed of wine concert hall.They are connected by the long walkway into the door, static partition at the same time, and ensure the integrity of the space.The delicate and atmospheric spiral staircase, the delicate starry sky lights over the living room, the water corrugated top surface over the red wine concert hall, and the just right atmosphere light all highlight the owner's pursuit of high quality of life.
2F and 3F are private space, with the exquisite color collocation and super long desk of the daughter room, the low-key and introverted color matching and the atmosphere of the stone material, the full design ceiling of the master bedroom and the wide vision outside the large floor glass.Make the quality of private space compared to the public space is not more let, the bedroom is the place for a person to stay the longest, the most relaxed body and mind.
This case from the overall style to detail decoration are combined with reality, repeated deliberation, repeated conception, repeated comparison, such as a gem needs to be carefully carved, create a quality goods at the same time and ensure can be landed.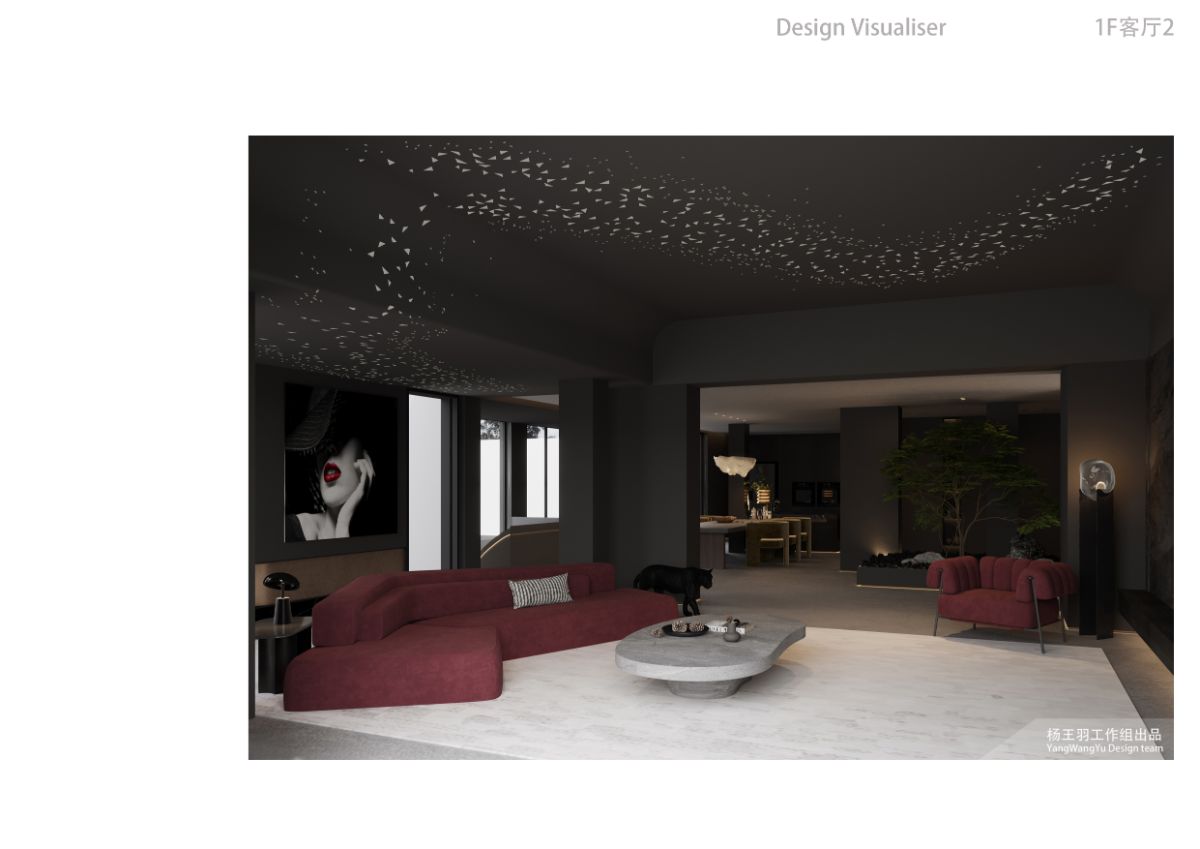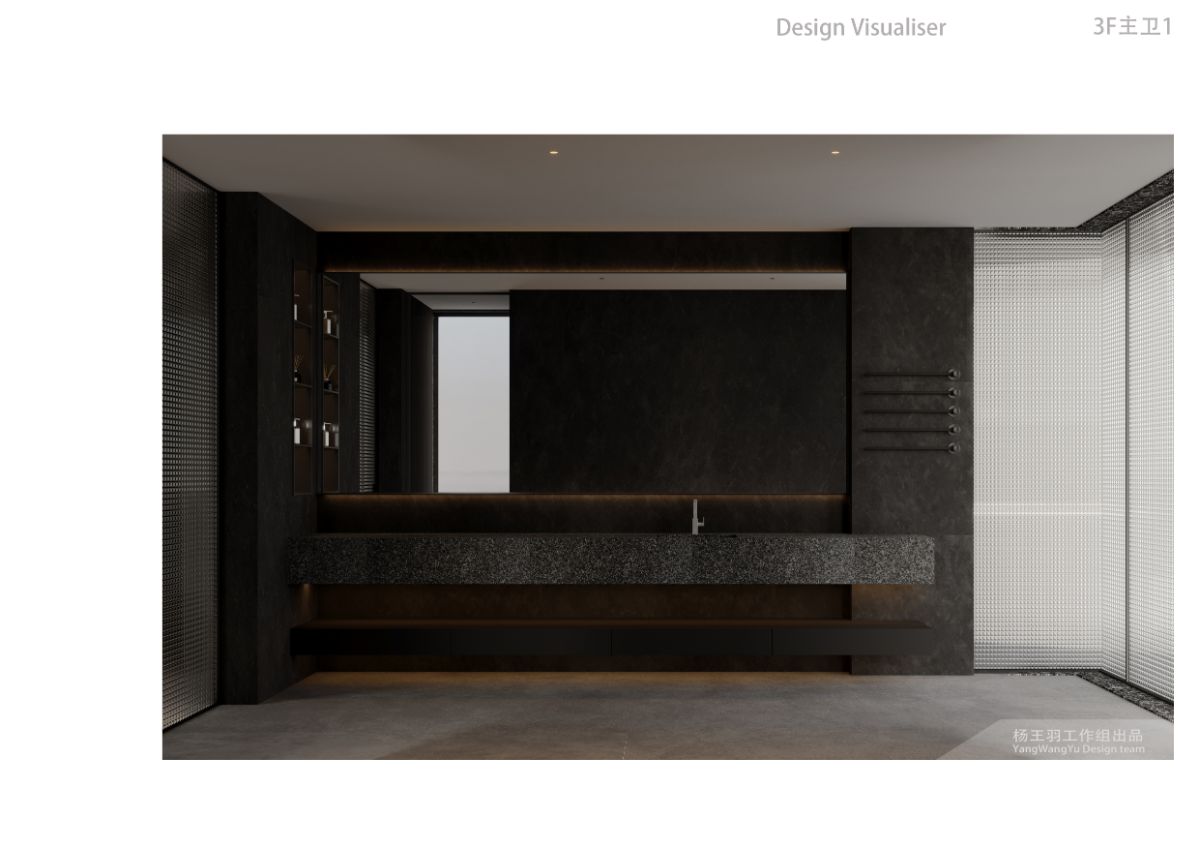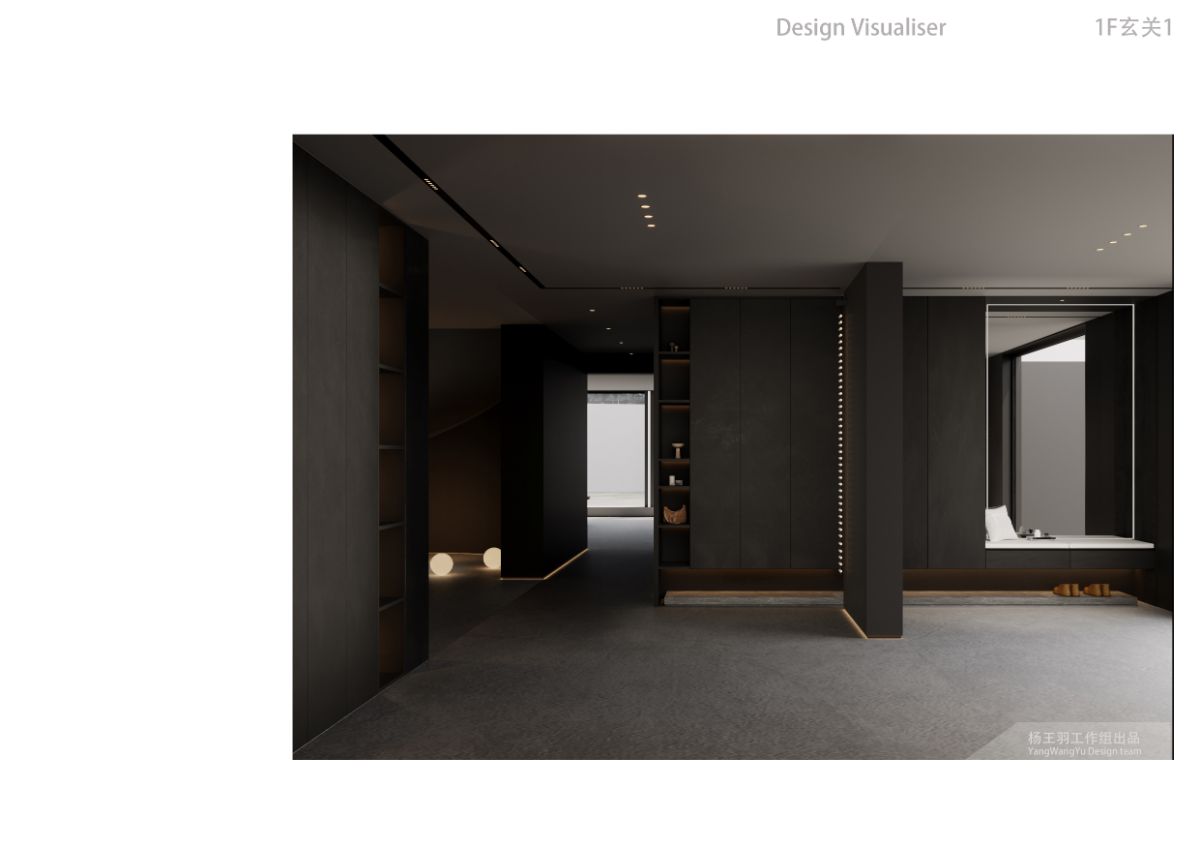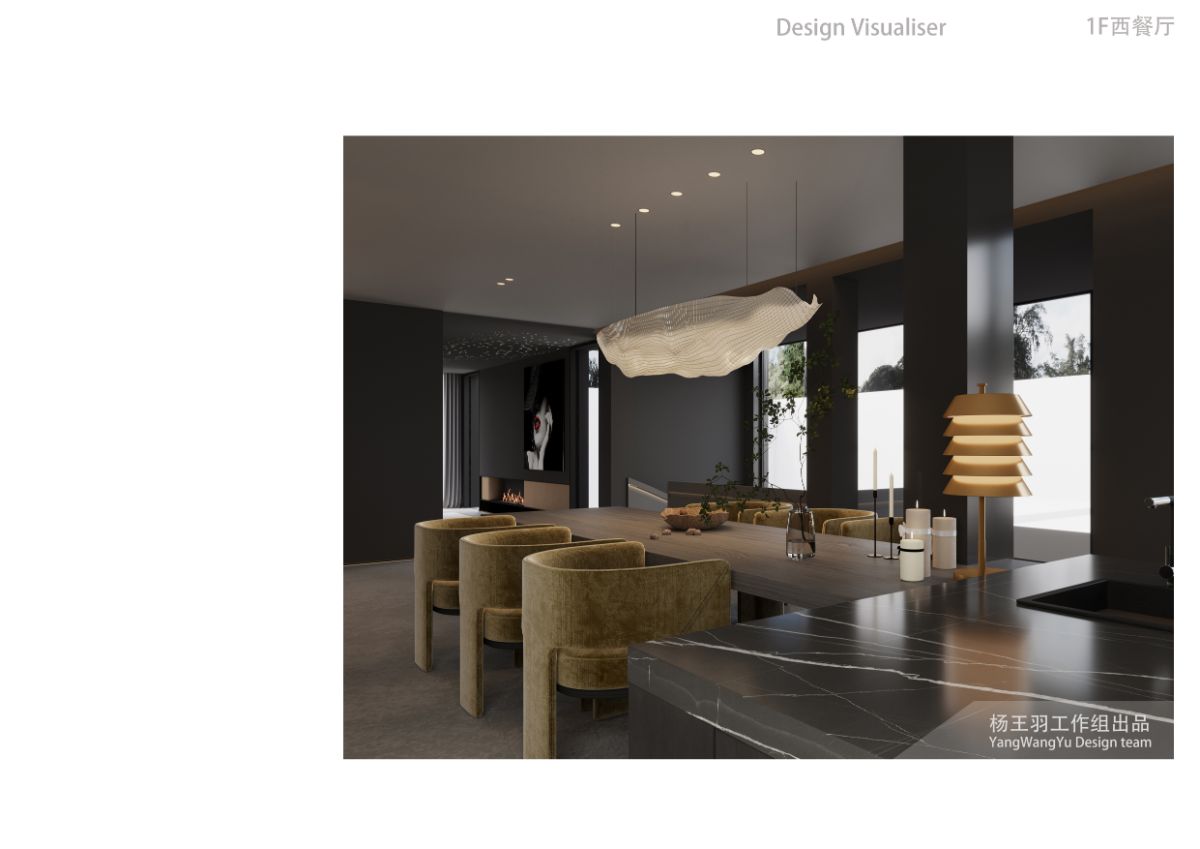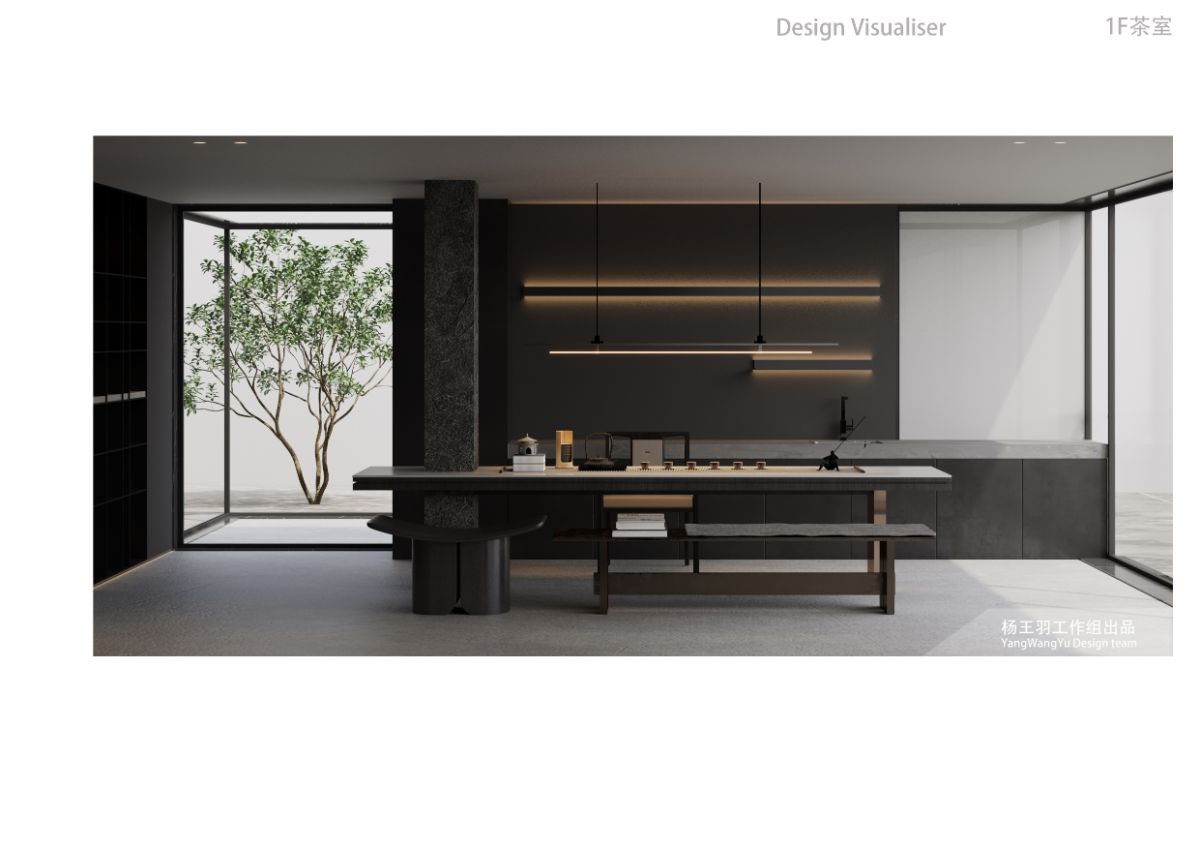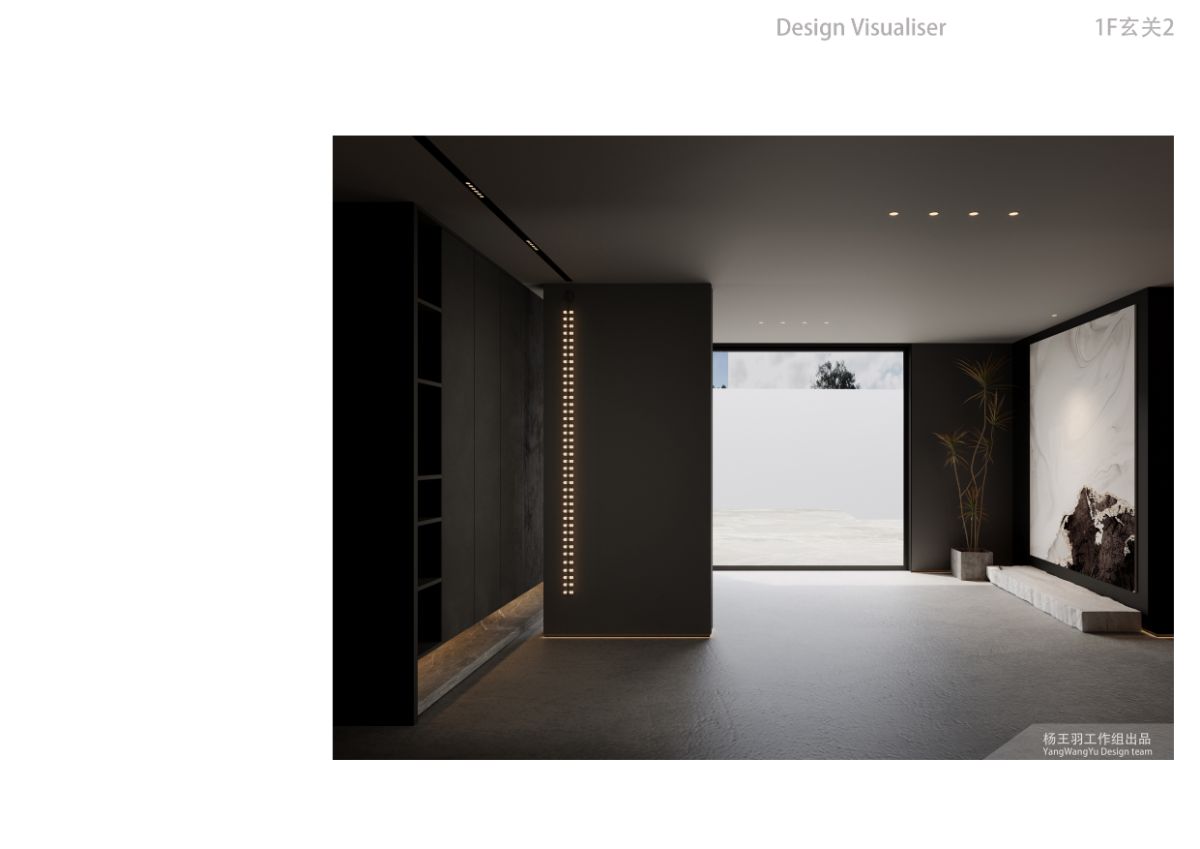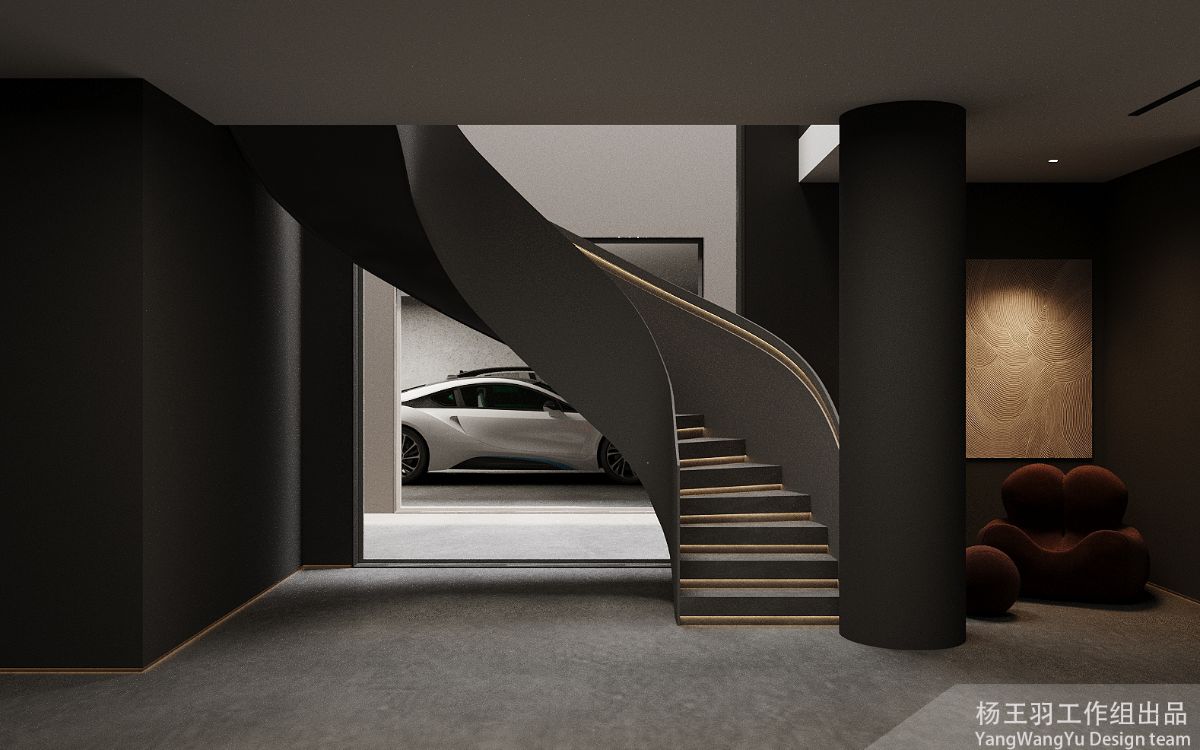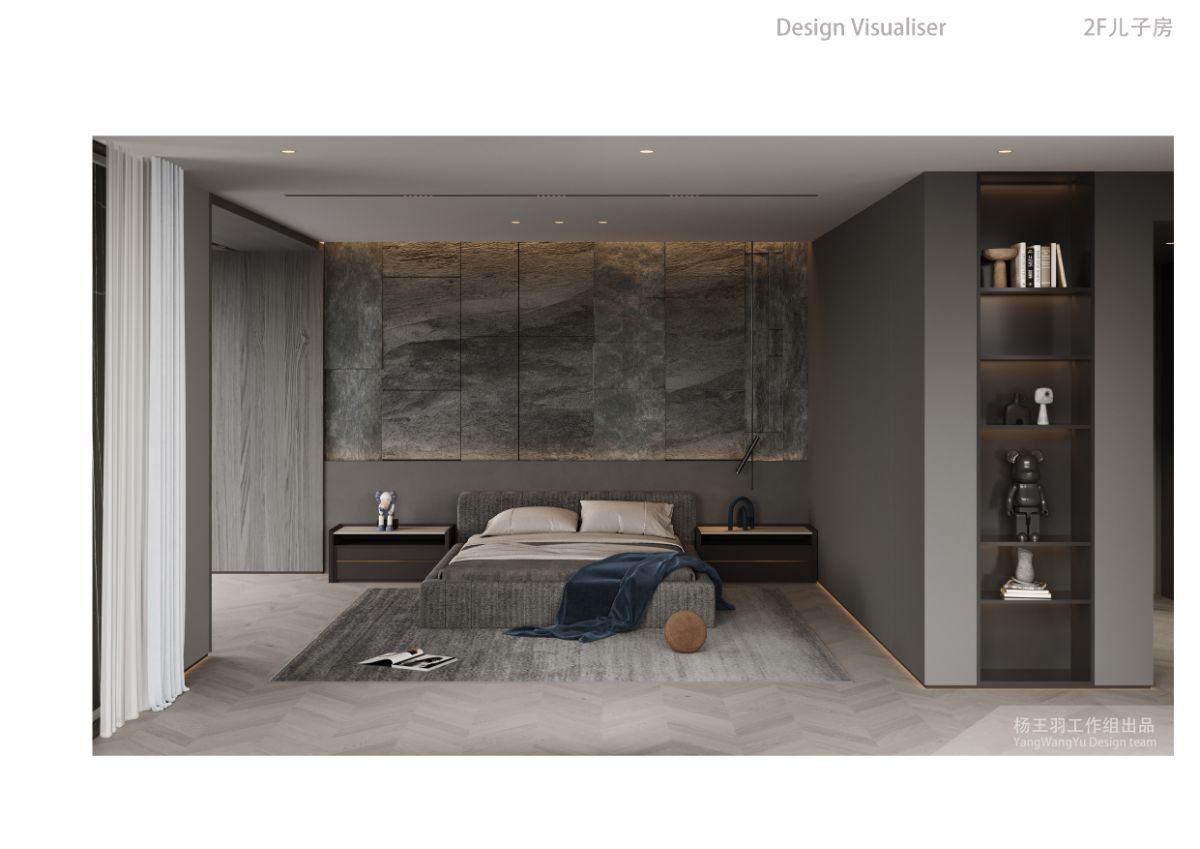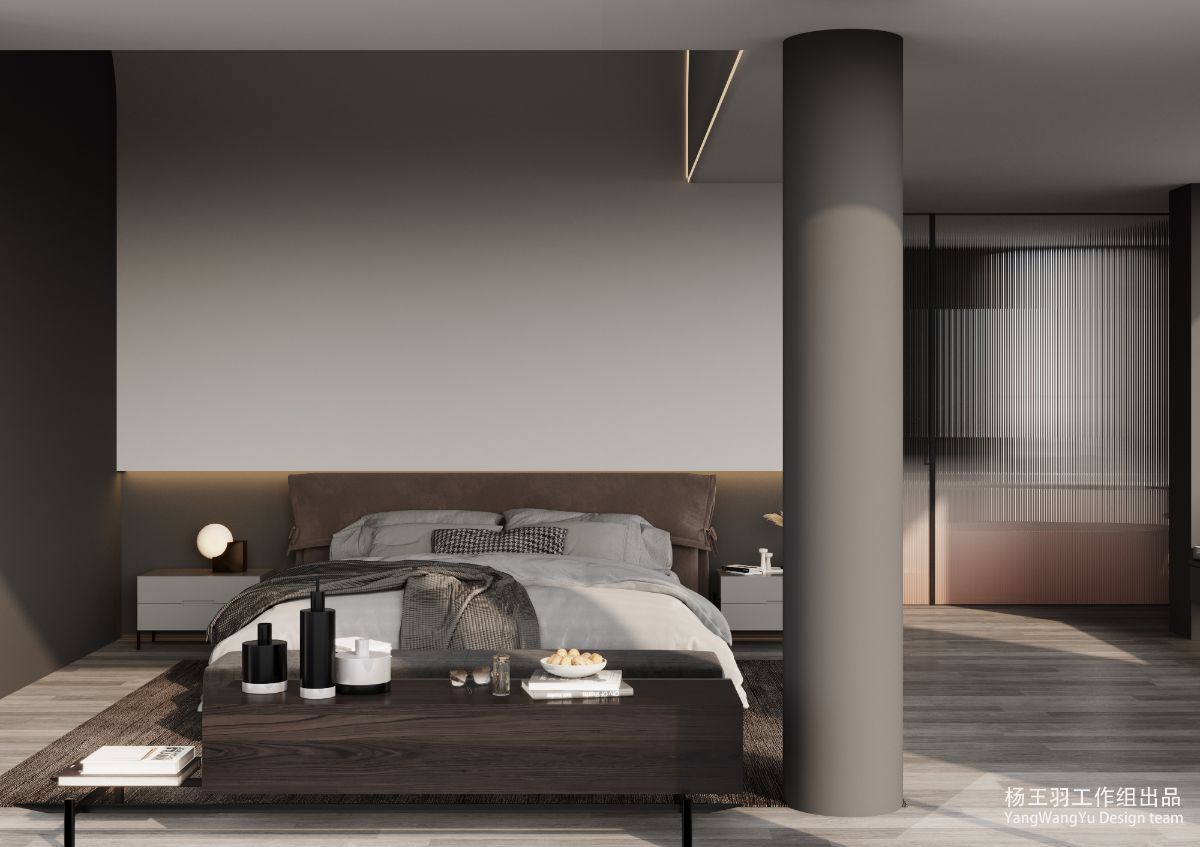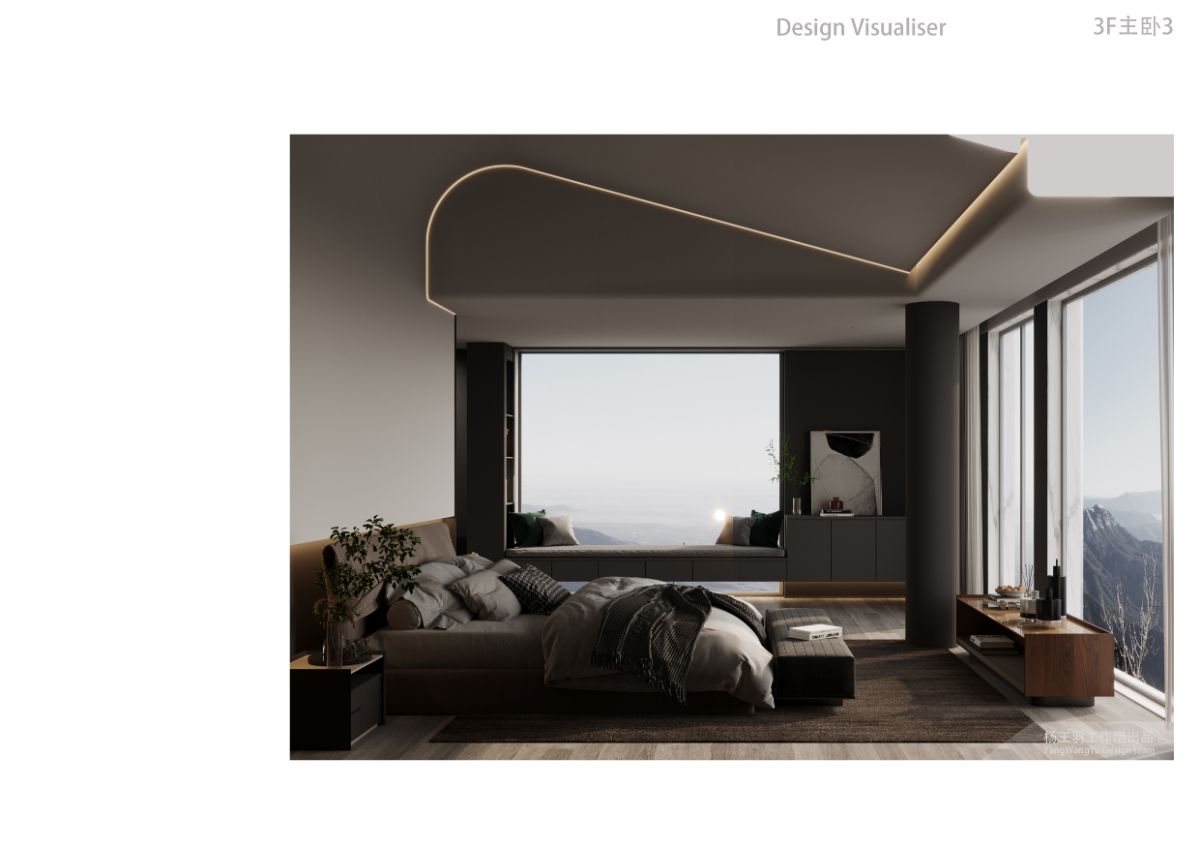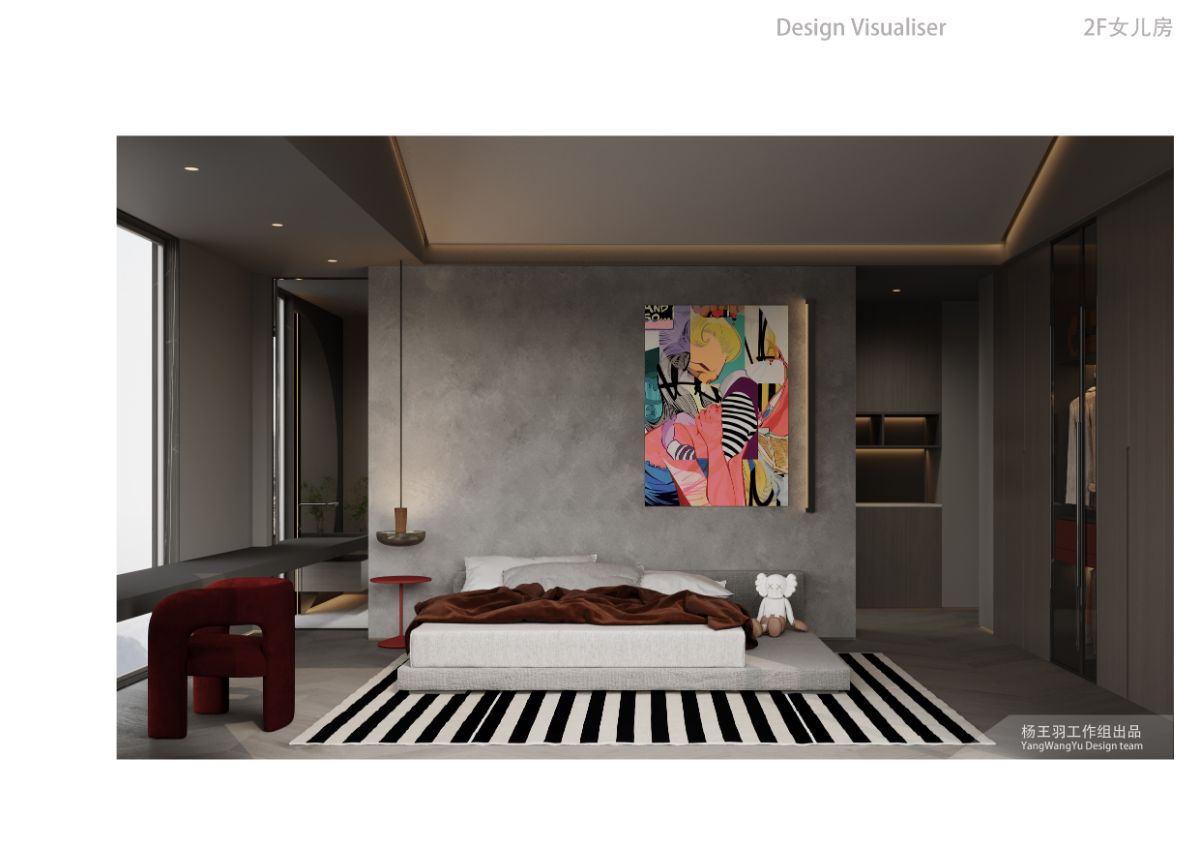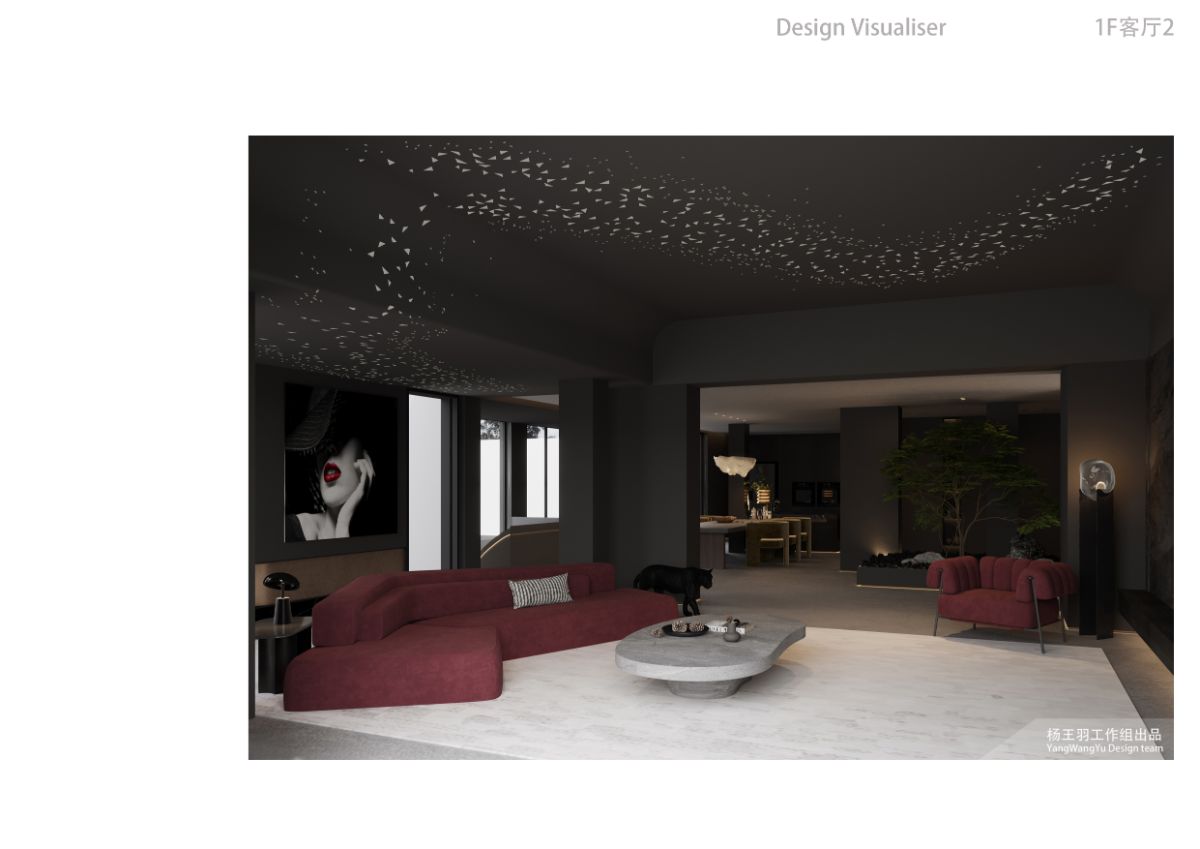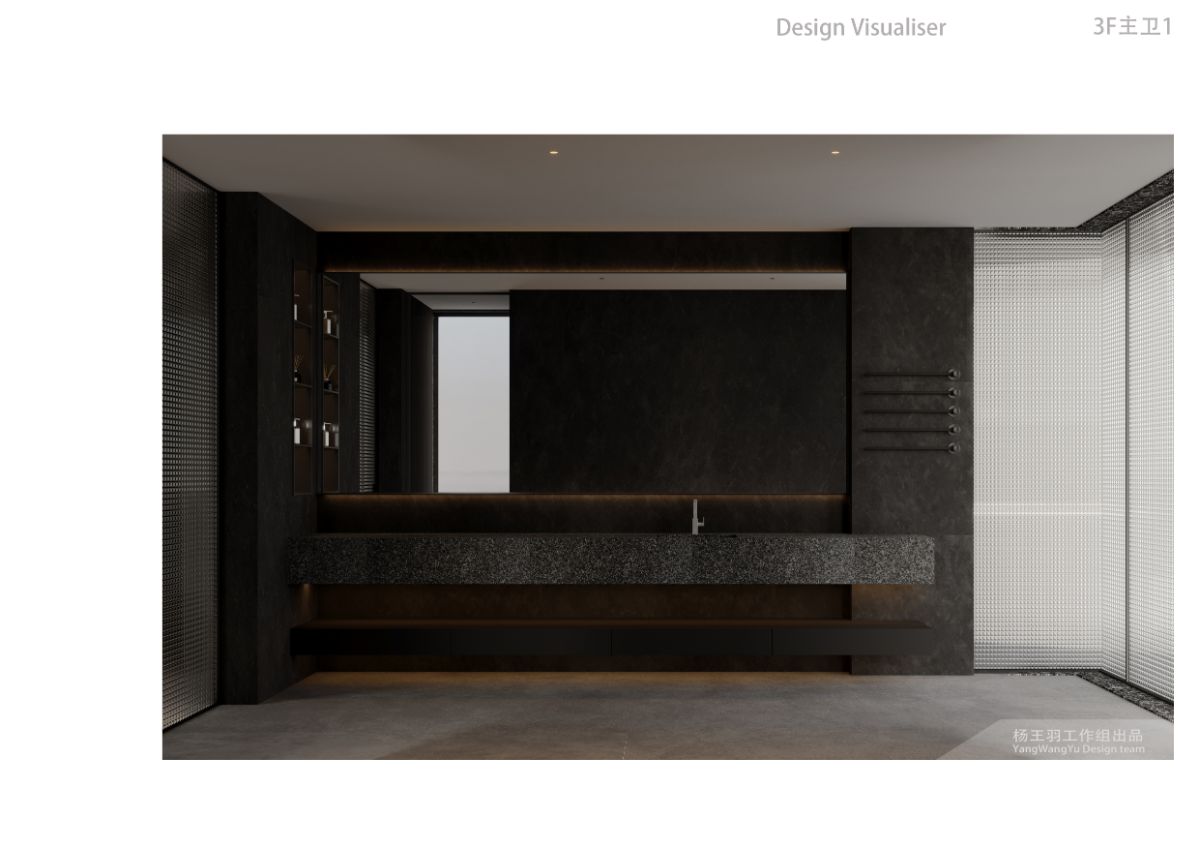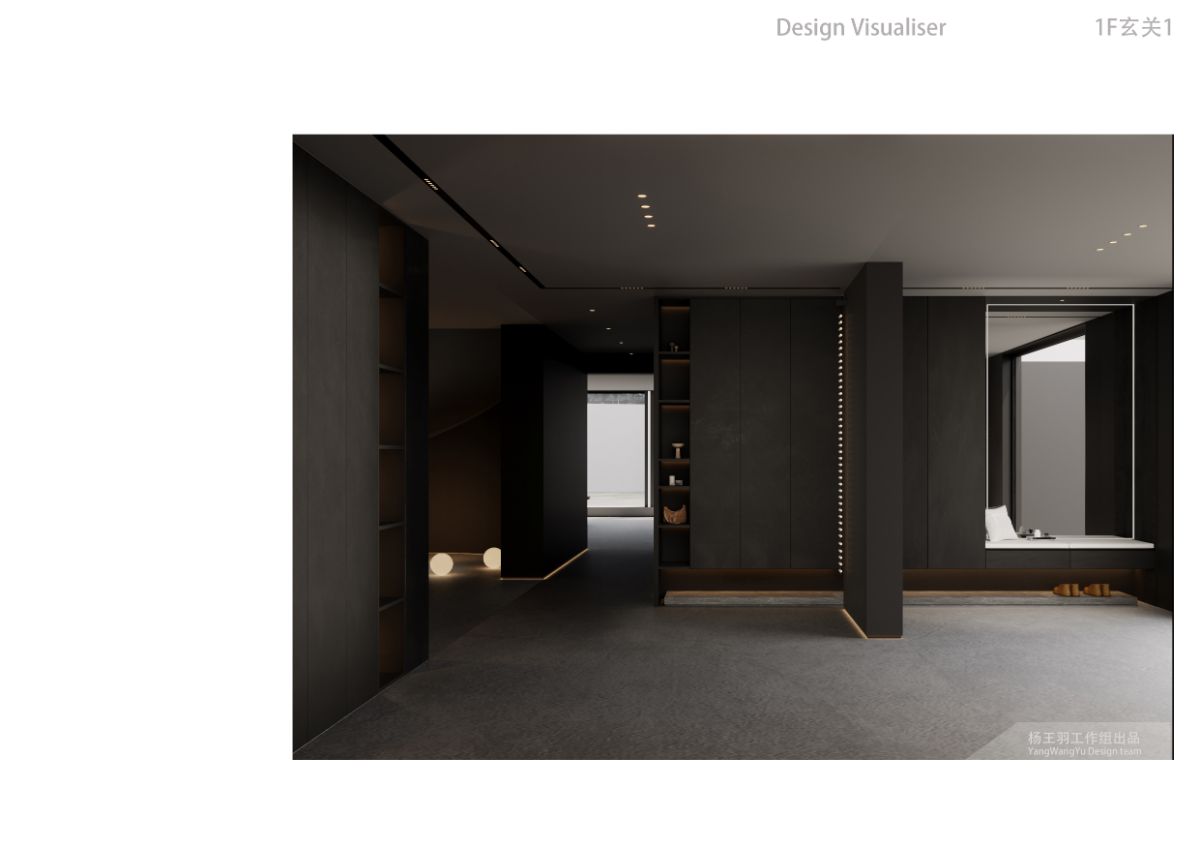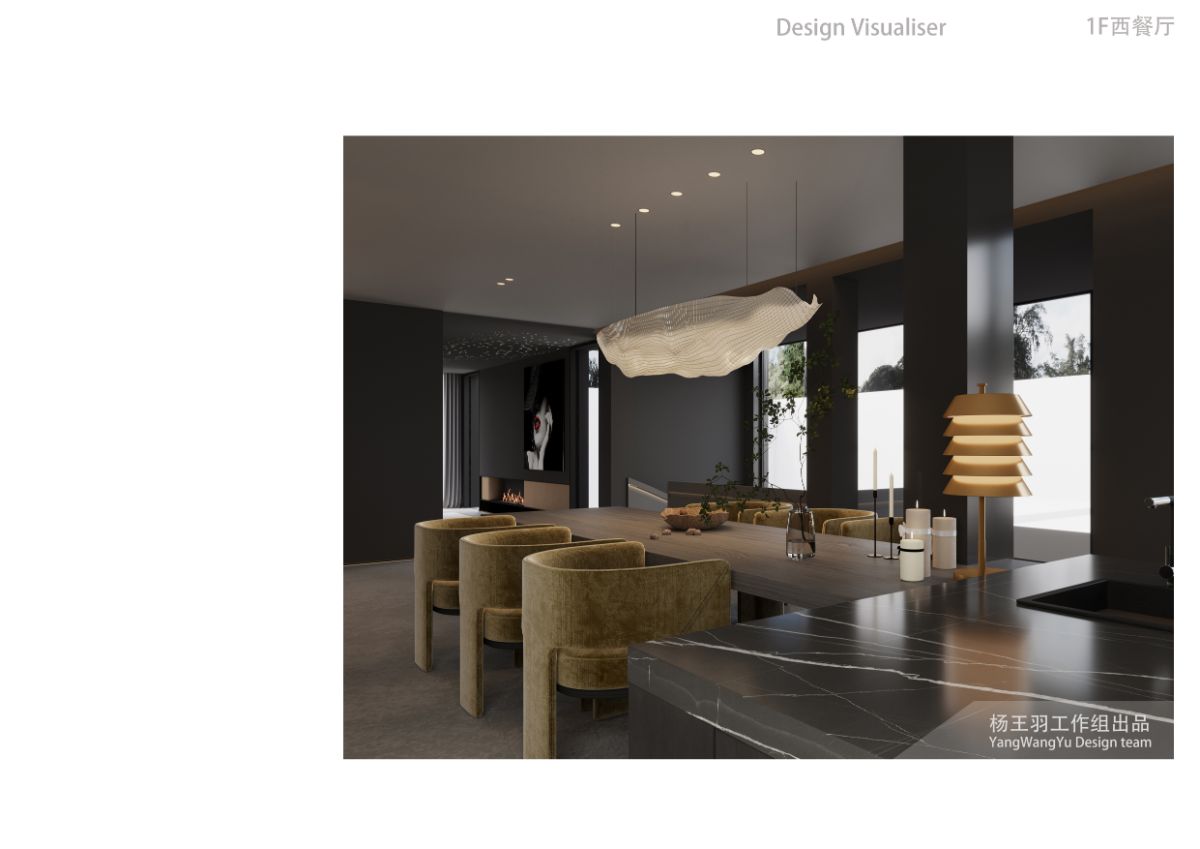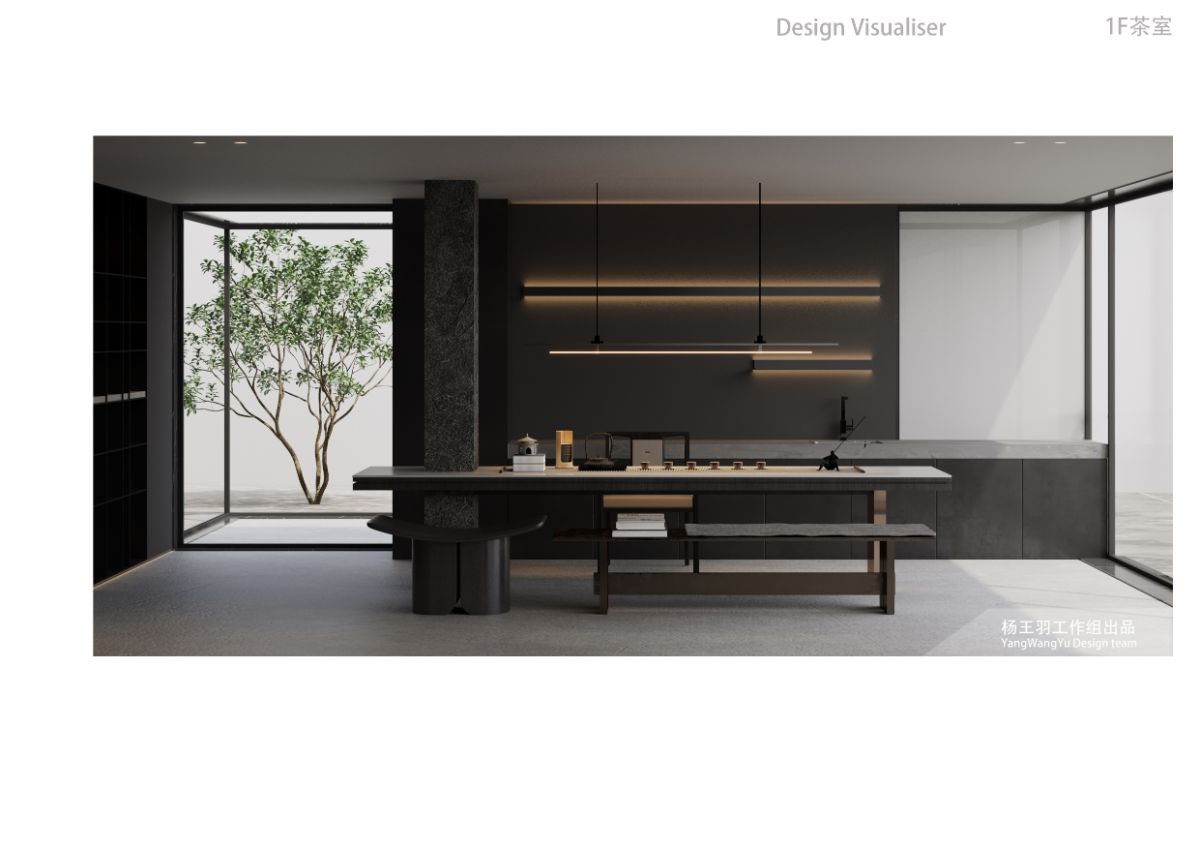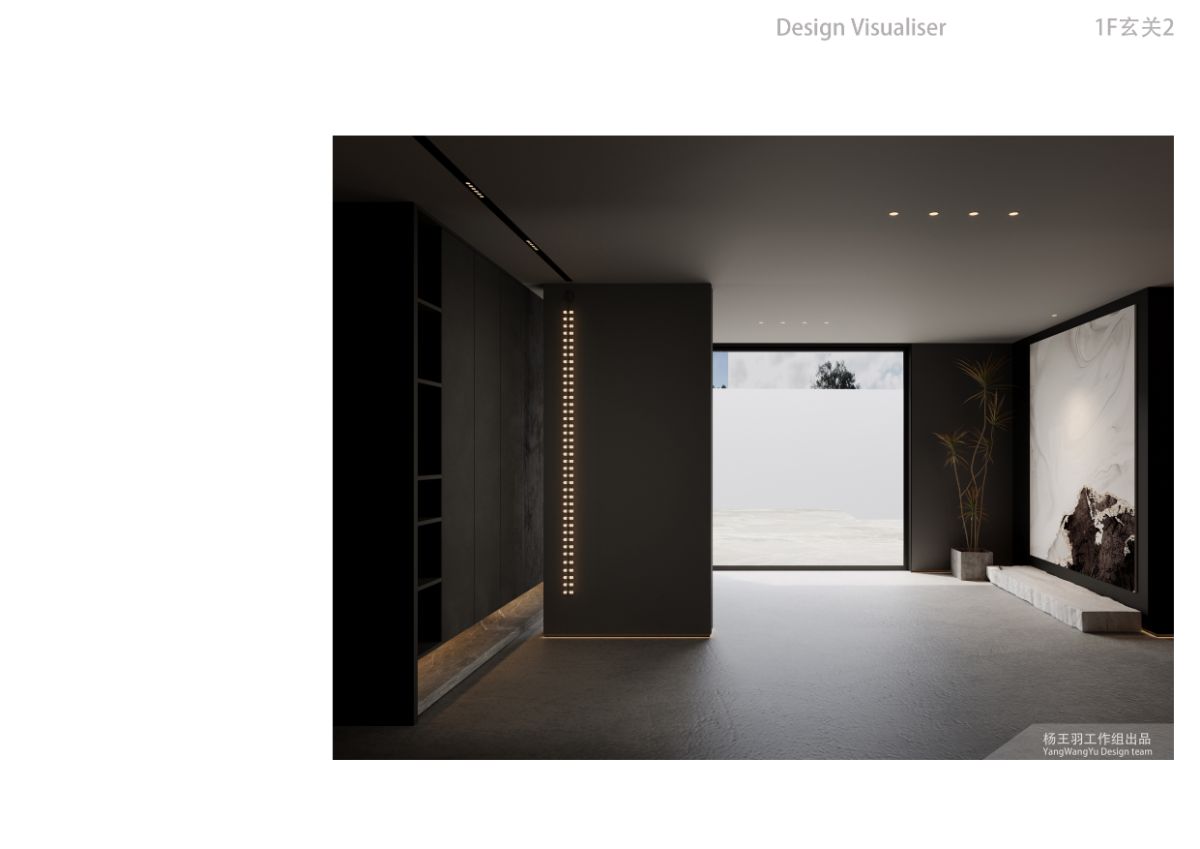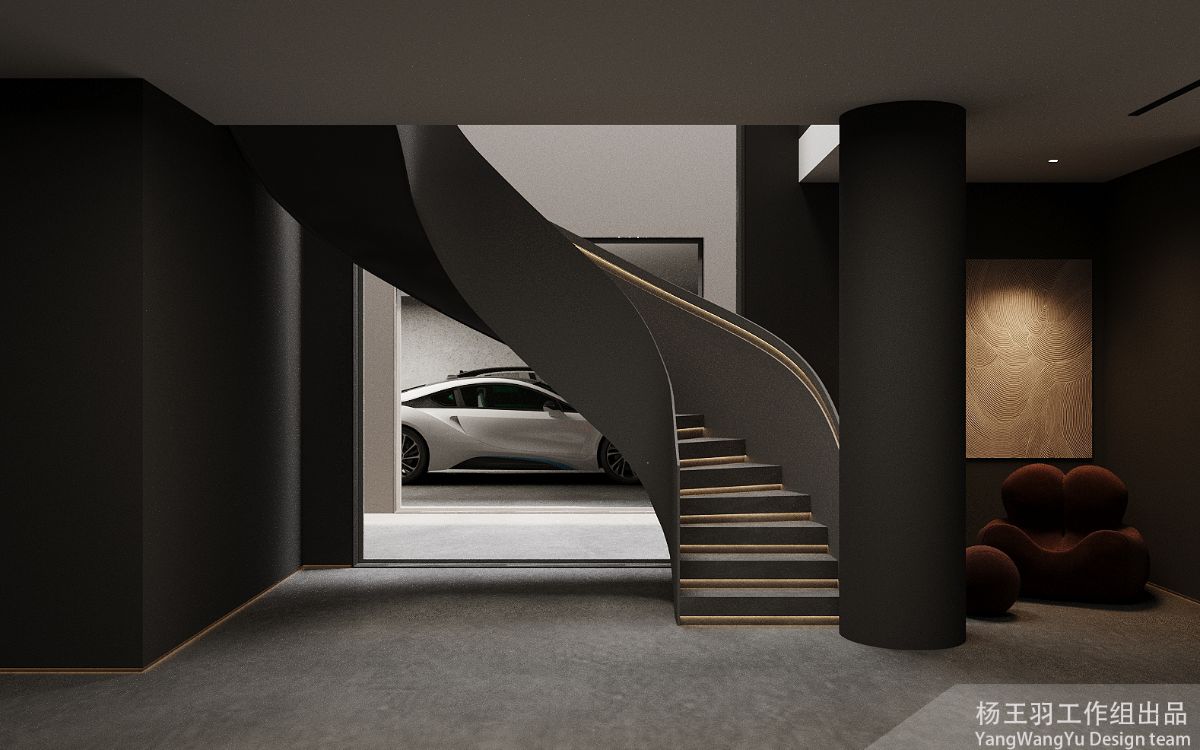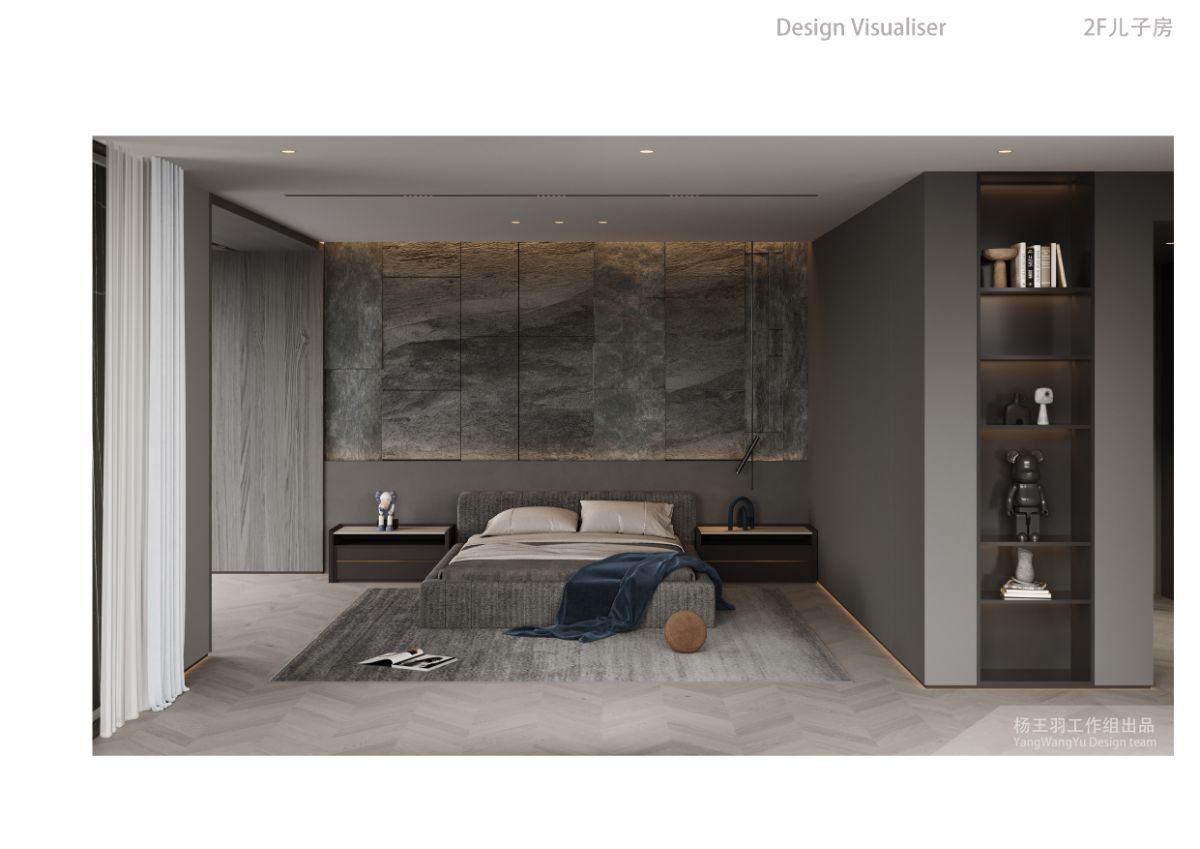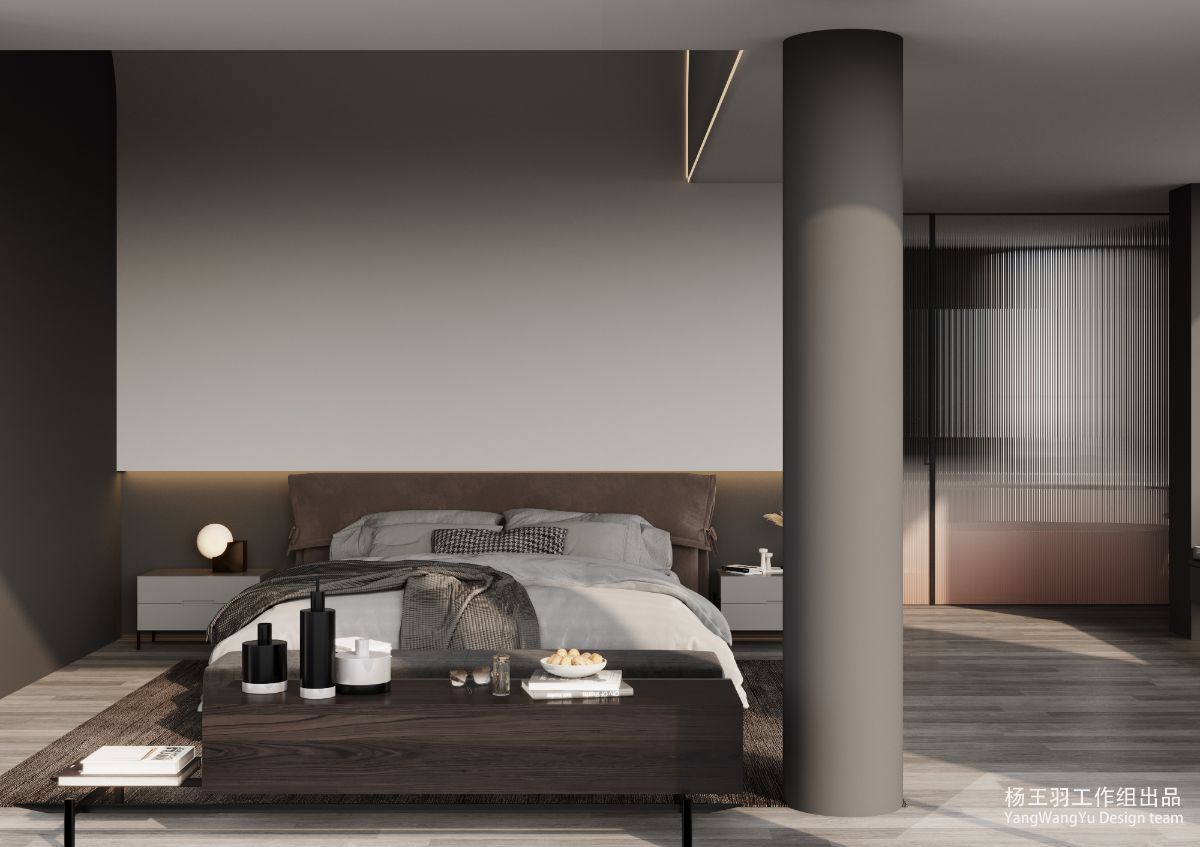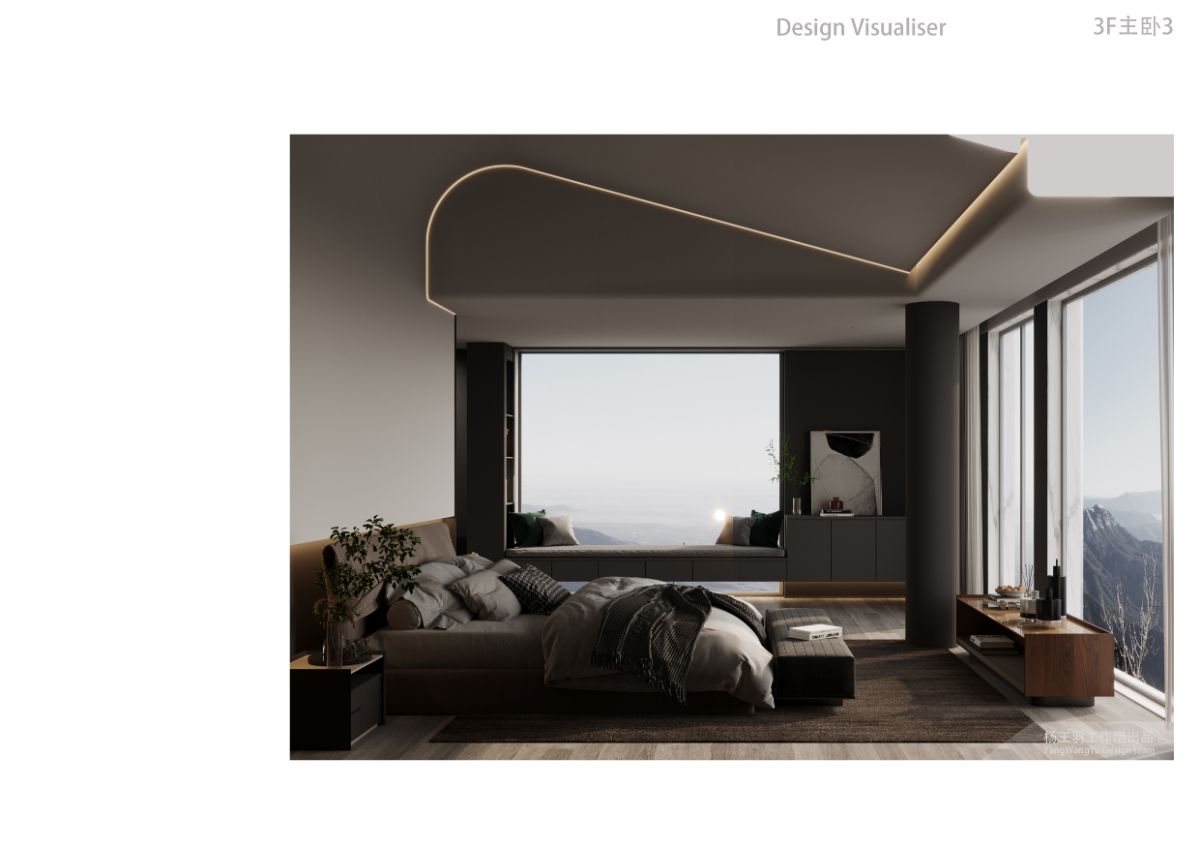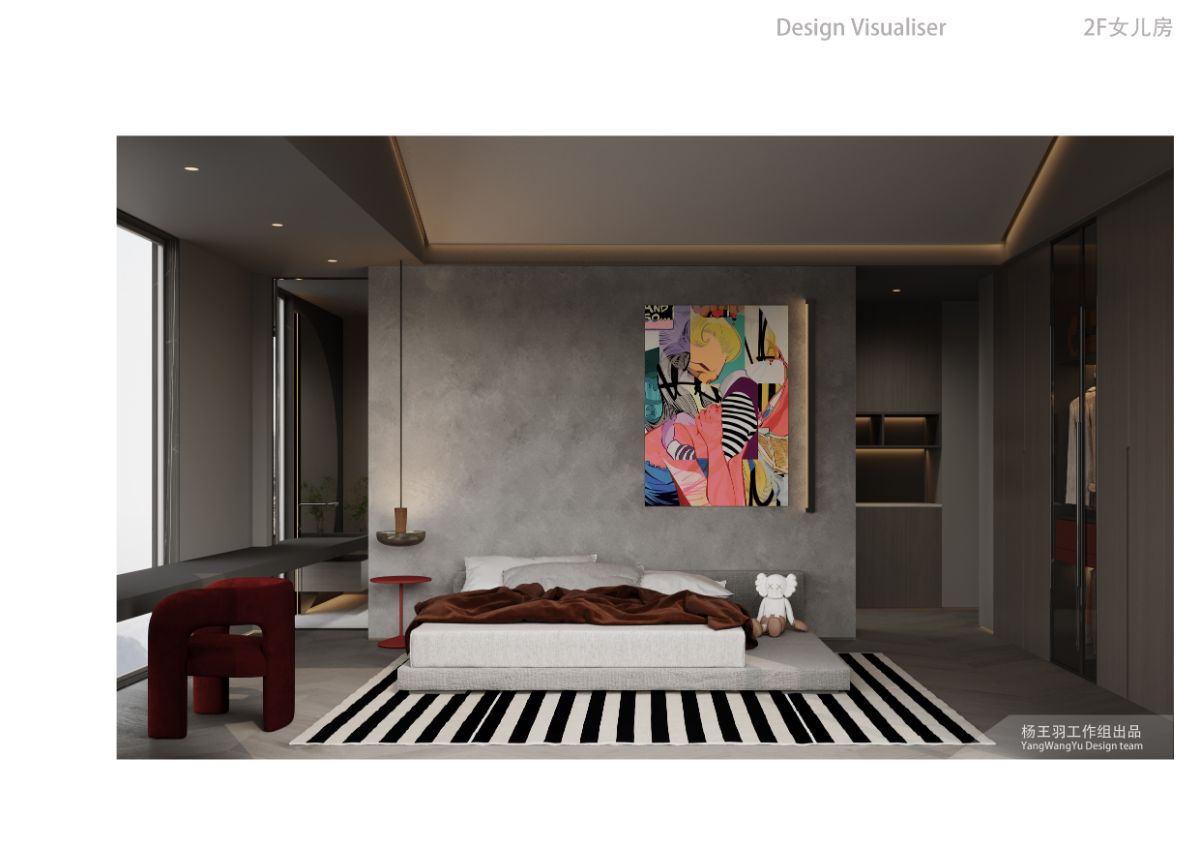 YANG WANG YU
Chinese famous private house space designer
In 2000, I began to study the design process of Chinese home villas, which has not changed and will not change in the future.
Cooperate with HBA Design Company in several projects and served Henderson Land in Hong Kong.
Member of China Architectural Decoration Association Registered Architectural Decoration Designer (Certificate No.0209008554 Seal No.02091924)
It advocates the innovation and diversity of design, customized personalized high-end full-case design residential space for the elite class, and completes many private villa mansion and model room design projects in Beijing, Jiangsu, Zhejiang and other places.
Design concept: if the. A person focuses on one thing in his whole life, so it must be about faith.
For 20 years, he has won numerous awards at home and abroad, and has won many international awards.Love of interior design, persistence, the completion effect of the work, rigorous attitude, after the completion of the highly praised and praised by many customers.
Original design case: Beijing: Xishan Beautiful Villa, Wancheng Huafu, Guan Tang, Xiangshan Qingqin, Rose Garden Hangzhou: Poly Jinwan, Huayuan Hezhuang, Xinhu Shangri-La, Kunhe Xixi Li, Oriental Fudi, Haojue Huating, Xixi Rose, Xixi Rose, Jiangnan Li, Oriental Run Garden
Won the award:
2021 Japan IDPA AWARD International Design Award TOP10 International influential Designer;
2020 Italy IIDA AWARD International Design Award Model Space International Innovation Design Award;
2021 Italy IIDA AWARD International Design Award Villa Space Design Award;
2020 IDG International Space Design Award Top 10 famous Designers of the Year;
2020 IDG International Space Design Award Model Room Space International Innovation Design Award;
2020 Won the red creation award villa space Supreme award;
2020 Italy IIDA AWARD International Design Awards TOP10 international influential famous designer;
2020 Italy IIDA AWARD International Design Awards Model Space International Innovation Design Award;
2020 GPDP AWARD International Design Award Model House International Design Award;
In 2019, China decoration design won the decoration industry international influential designer certificate number: 1807RW003;
2019 9th International Space Design Award Ai Te Art Award Beijing Division: Display Art [Soft Decoration Design];
2019 Second National Red Innovation Award;
2019 IDG International Space Design Award Top 10 Senior Designers of the Year;2019 GPDP AWARD International Design Award TOP100;
2019, he was awarded the 2019 China-France International Design Exchange Ambassador;
2019 Asia Pacific Space Design Space Art Master of the Year;
2019 China's architecture decoration industry top ten influential figures;
From 2017 to 2018, CCTV made many special interviews on behalf of Chinese designers in Milan;
Silver Award and Best Style Performance Award of the first Design Competition in 2018;
The 13th China International Architectural Decoration 2018: Design influence China ~2017-2018 China's top 10 boutique cases;
The 13th China International Architectural Decoration Award 2018: the 40th anniversary of reform and opening up ~ outstanding contribution to China's architectural decoration industry designer;
2016 (CBDA Design Award) won the Best Senior Designer;
In 2016 (CBDA Design Award) won the silver award in the villa space category; In 2015-2016, it won the top ten most influential designers of the year (villa and mansion space category);
In 2015-2016, it won the top ten annual boutique cases of Design Impact in China;
In 2016, it won the Golden Bund finalist Award;
In 2014-2015, he won the top 10 most innovative designers;
In 2015 (the sixth Nest Award) won the model Room Space Excellence Award;
2014 "Future Star" Decoration Design Competition professional judges;
In 2014, it won the top ten designers of Hangzhou Design Fashion Year;
In 2014, he was awarded as an accomplished Senior Interior Architect;
In 2014, he won the China Outstanding Designer of the Year;