Songhelou Project in the Bund, Shanghai
Located in one of the most prosperous places in China, Shanghai's Bund, the project combines oriental colors with modern craftsmanship in this urban atmosphere. It also integrates a strong environment of traditional Chinese culture into the space.
The loge of the restaurant is based on the concept of The courtship of the queen. Shaping up according to anything encountered, thus, it has implanted the elements of Chinese mythology: the phoenix goes east, soaring upward, while the transparent red crystal is just like the feather of the phoenix, undulating up and down, showing the indomitable heroism.
The overall space chooses the dark wall panel as the main wall with some details. The background wall uses the circular door of the Suzhou Garden and combines Chinese-style lattices with a themed pattern of "spring birds on branches" to create an elegant and poetic aura. Phoenix, magpie, pomegranate, mountain, river, and bamboo are the traditional Chinese elements that form this unique space.
The design considers the various combinations of materials, colors, and patterns. A variety of techniques blur the spatial impression and make it more comfortable. Design can individualizes each loge, just as it can express the feelings, which is also a design concept for us.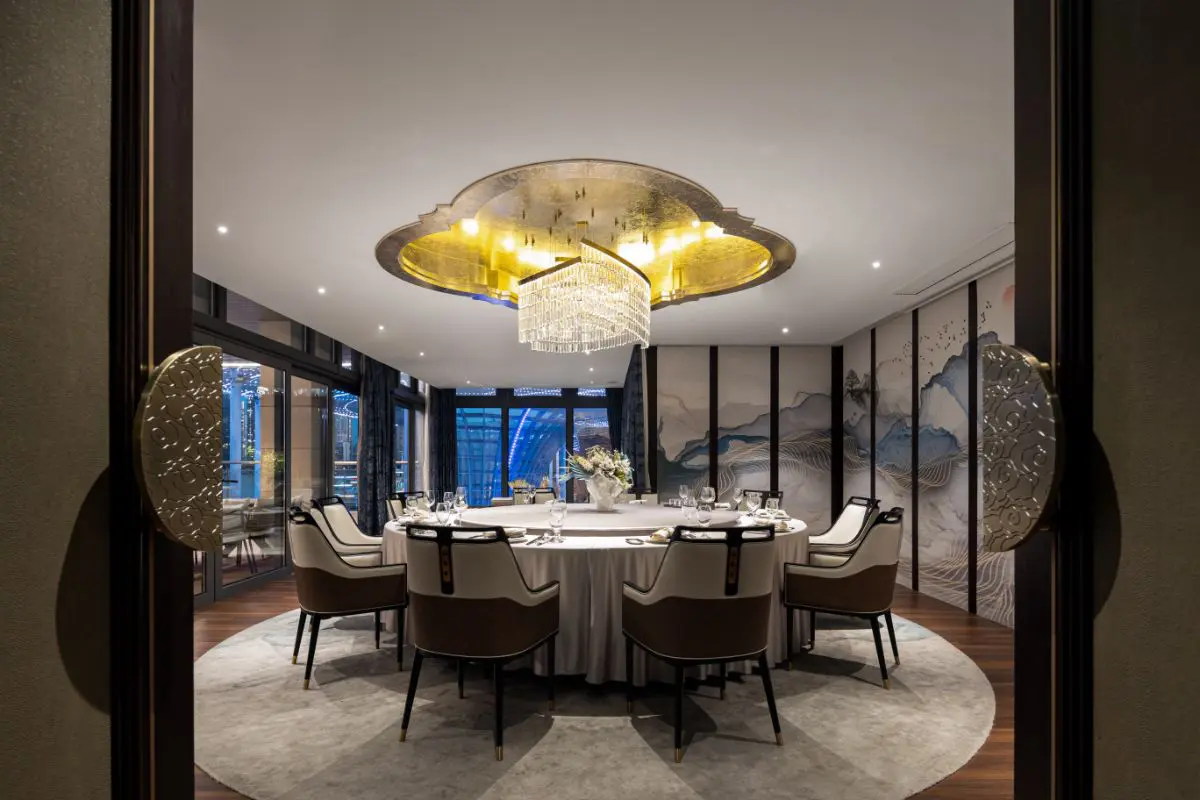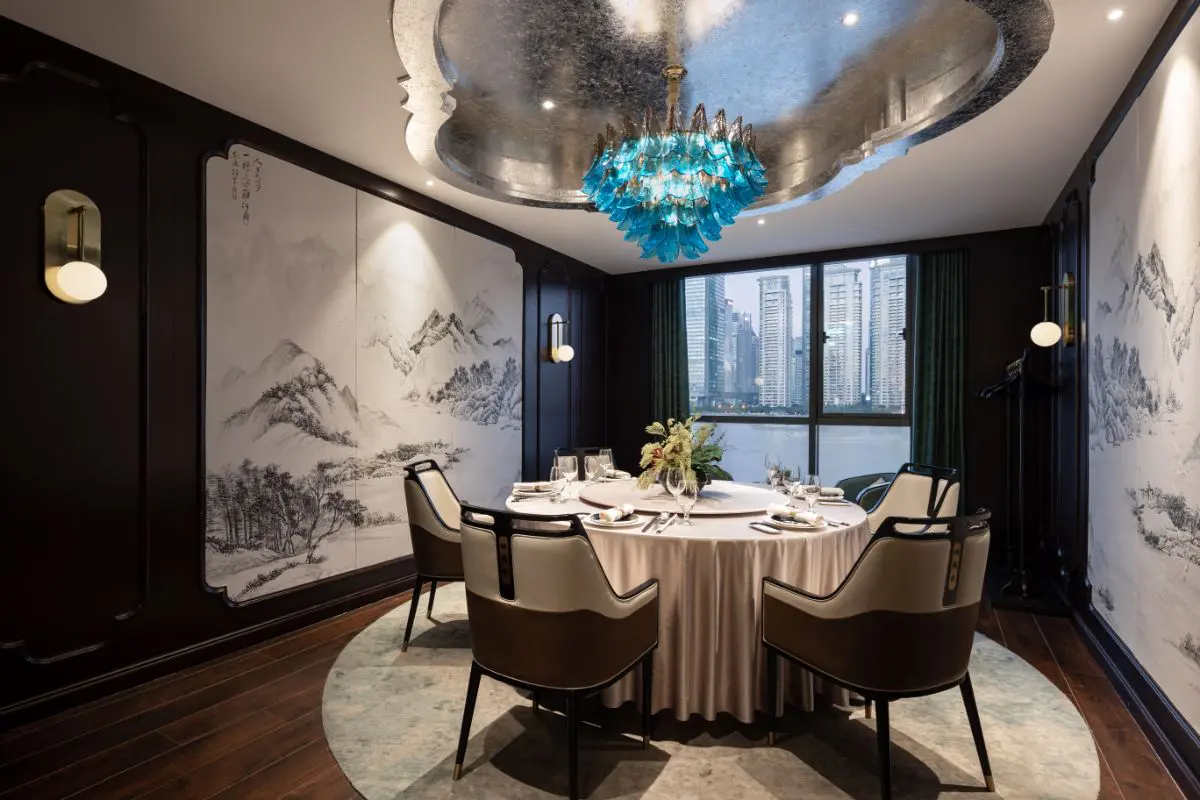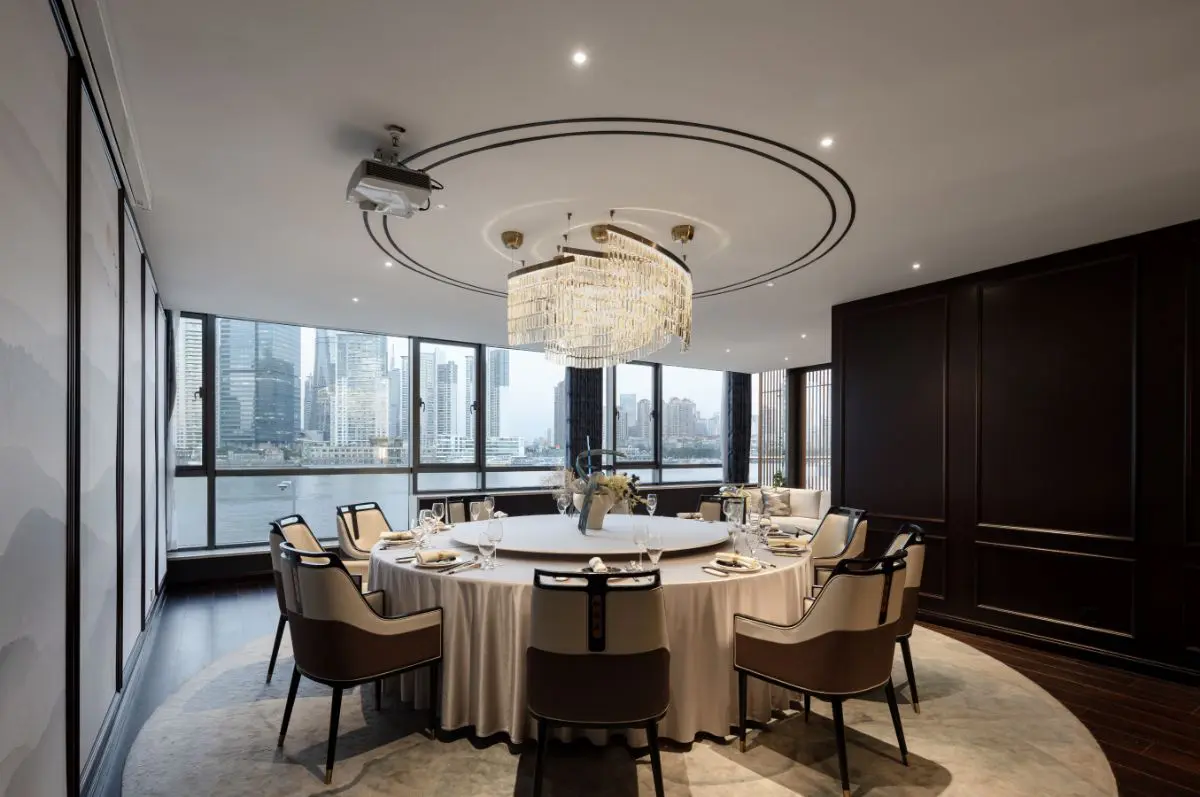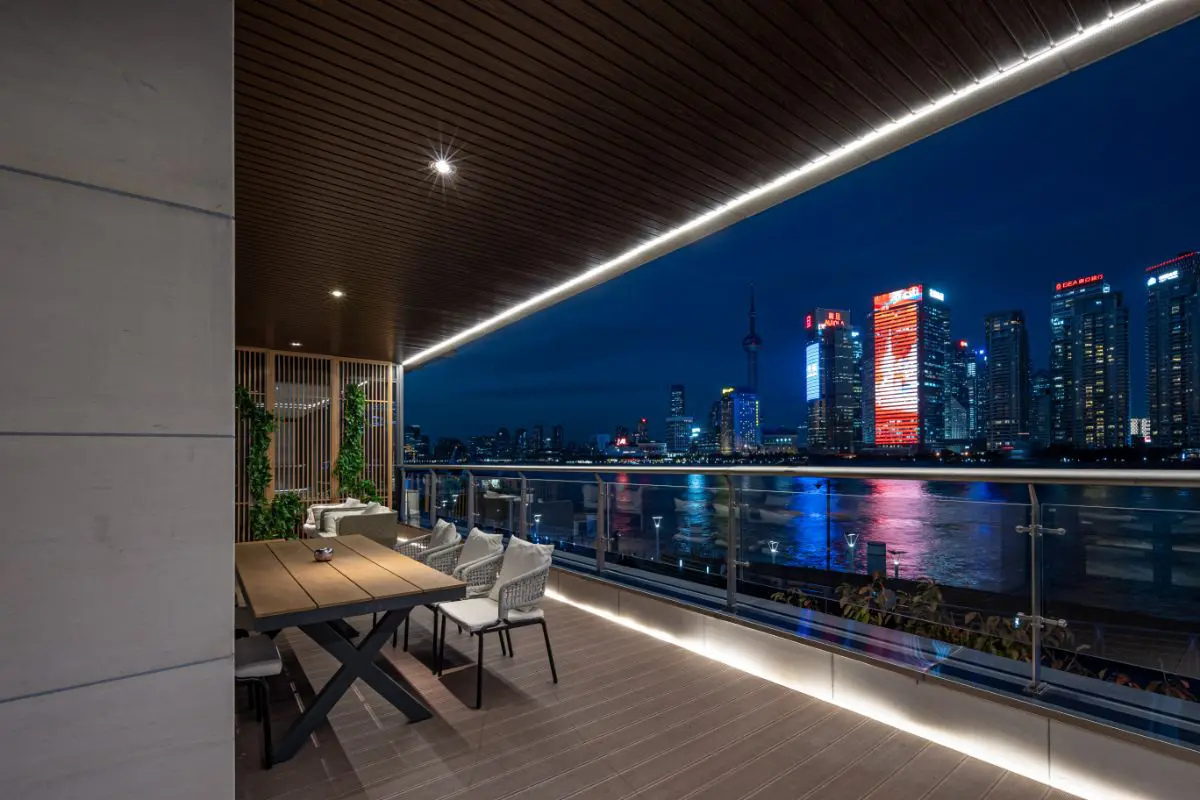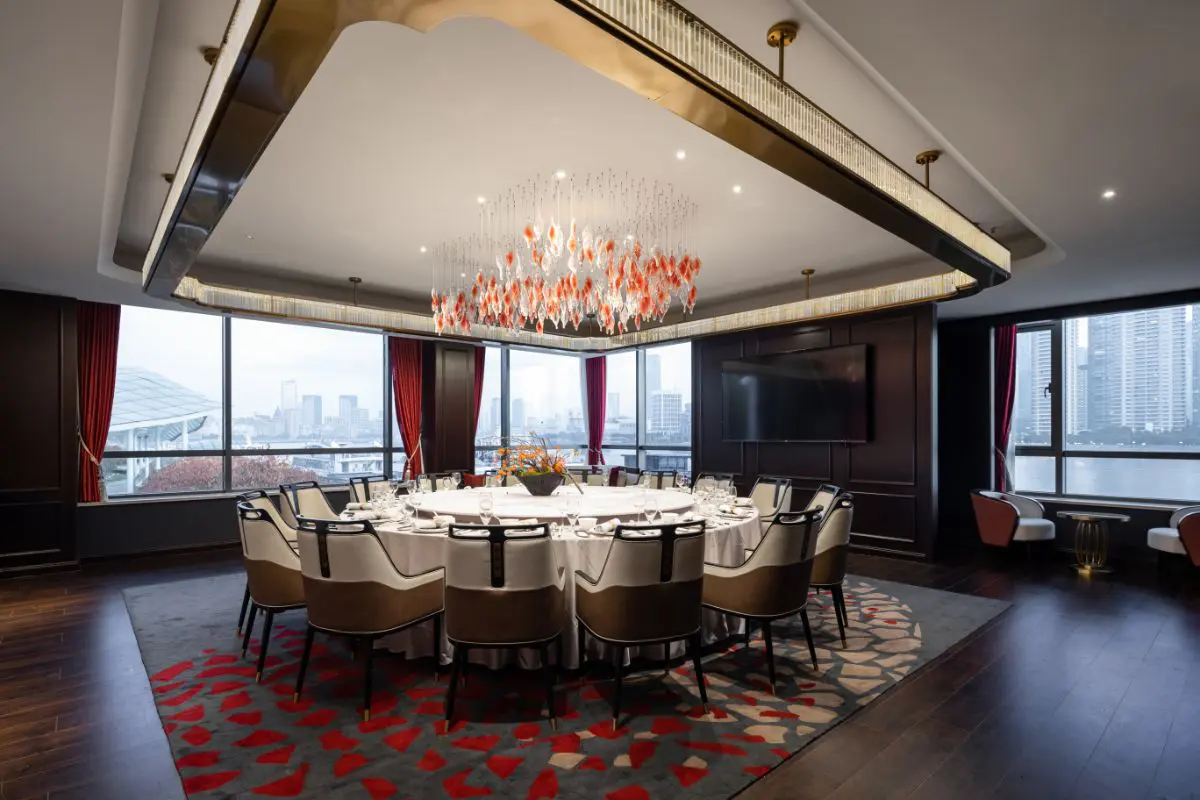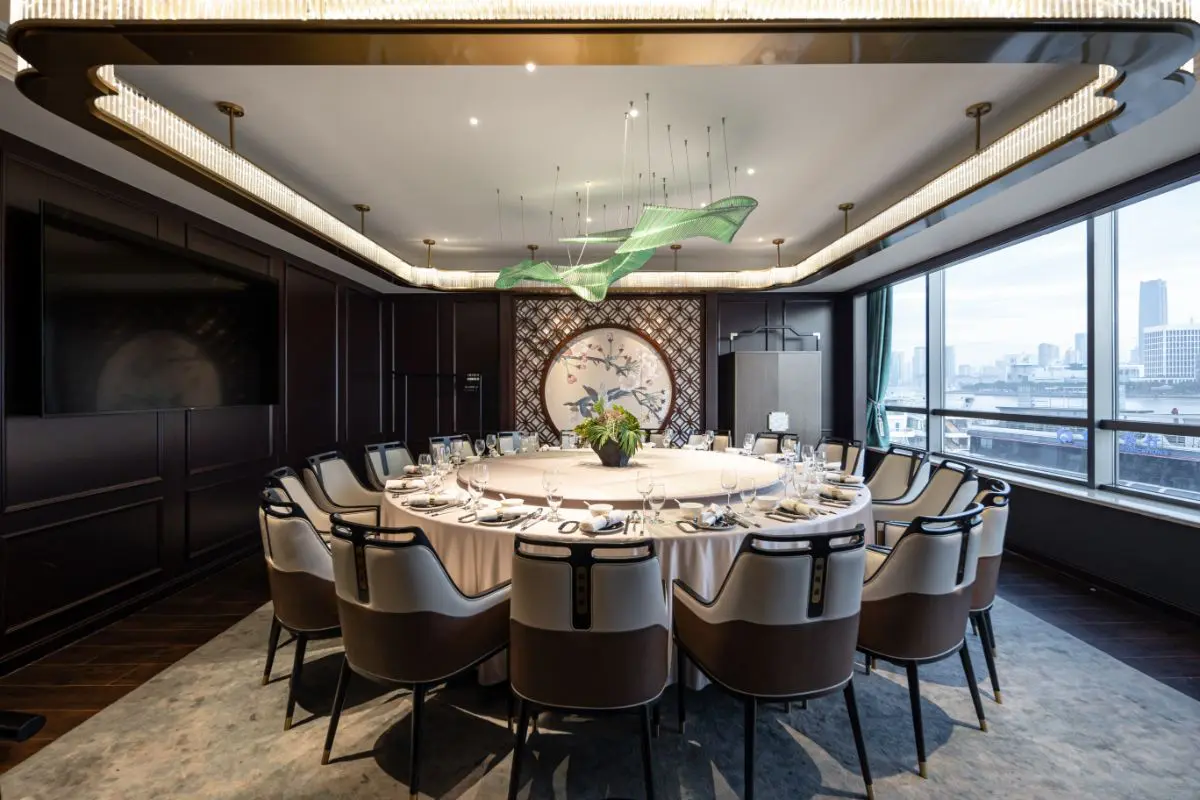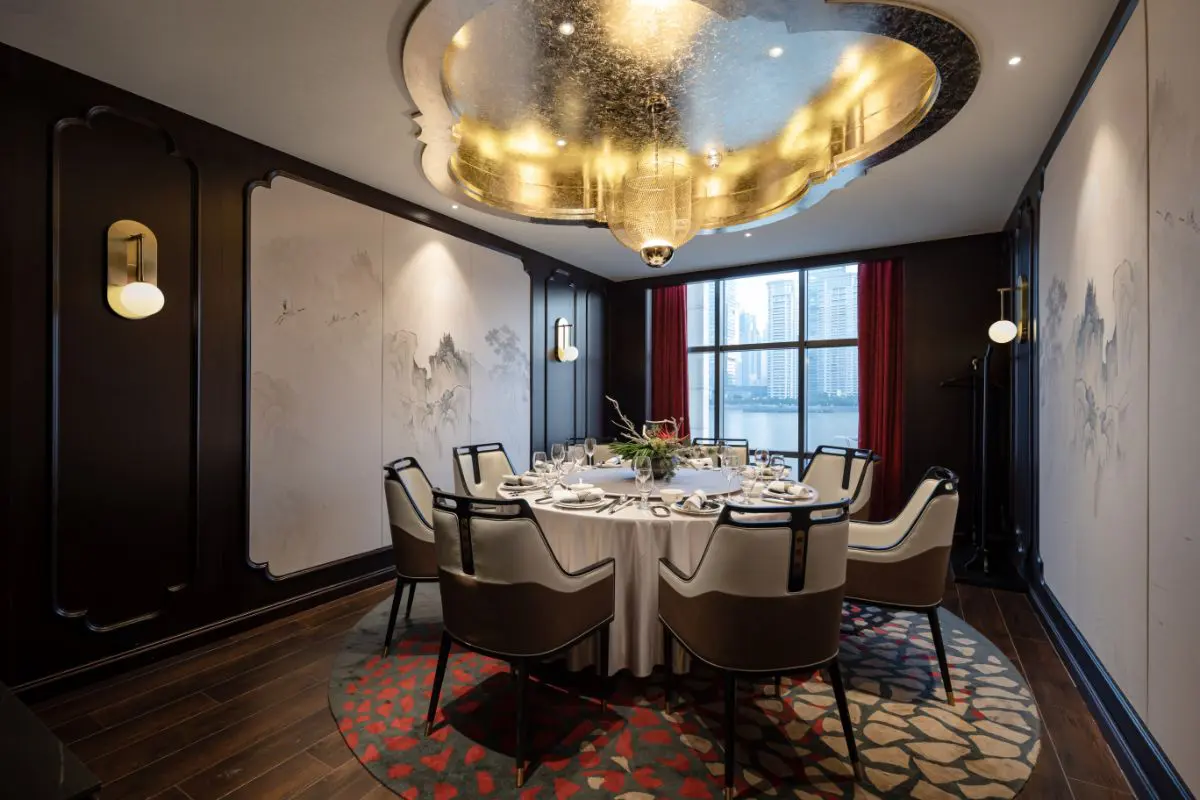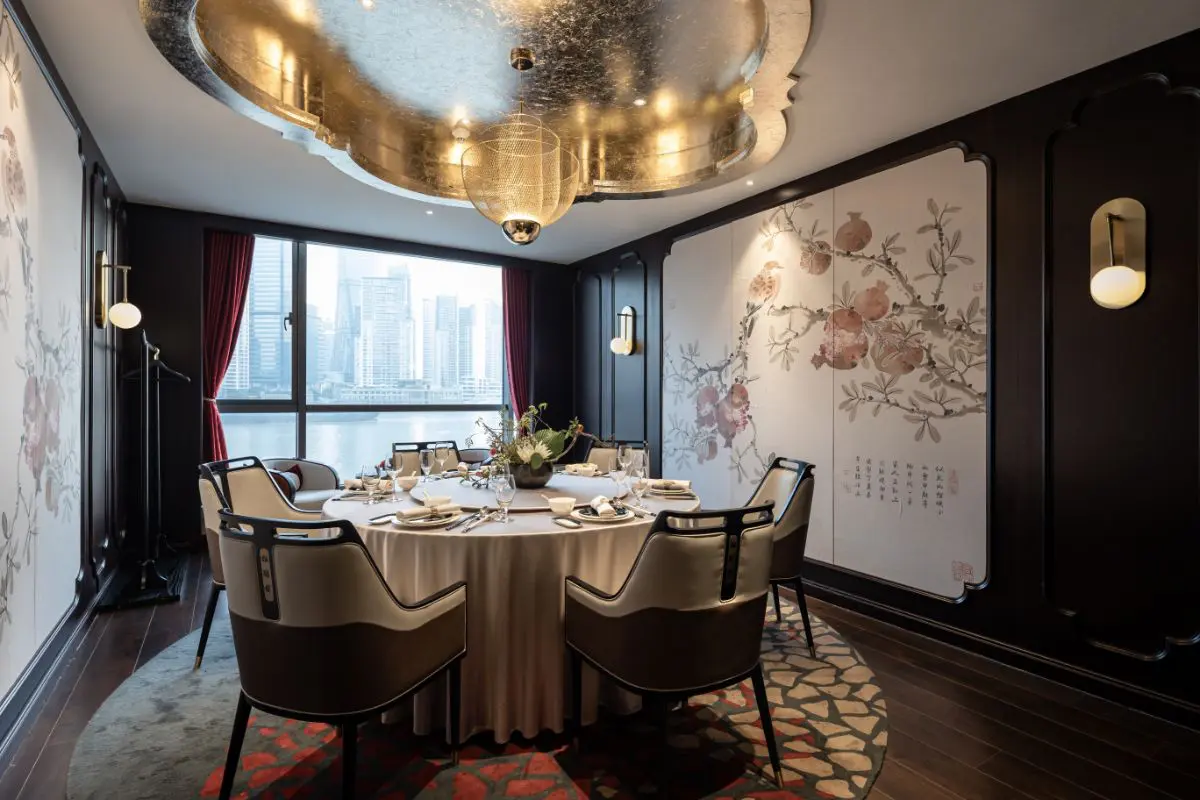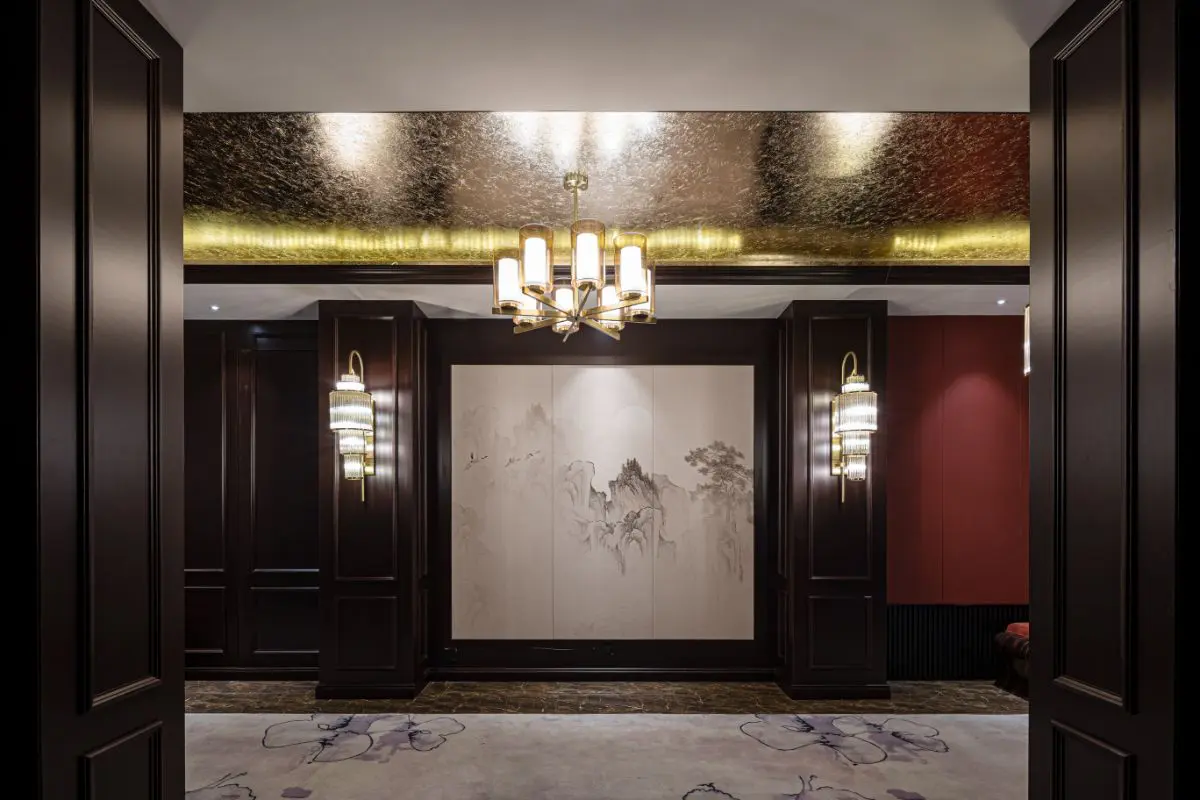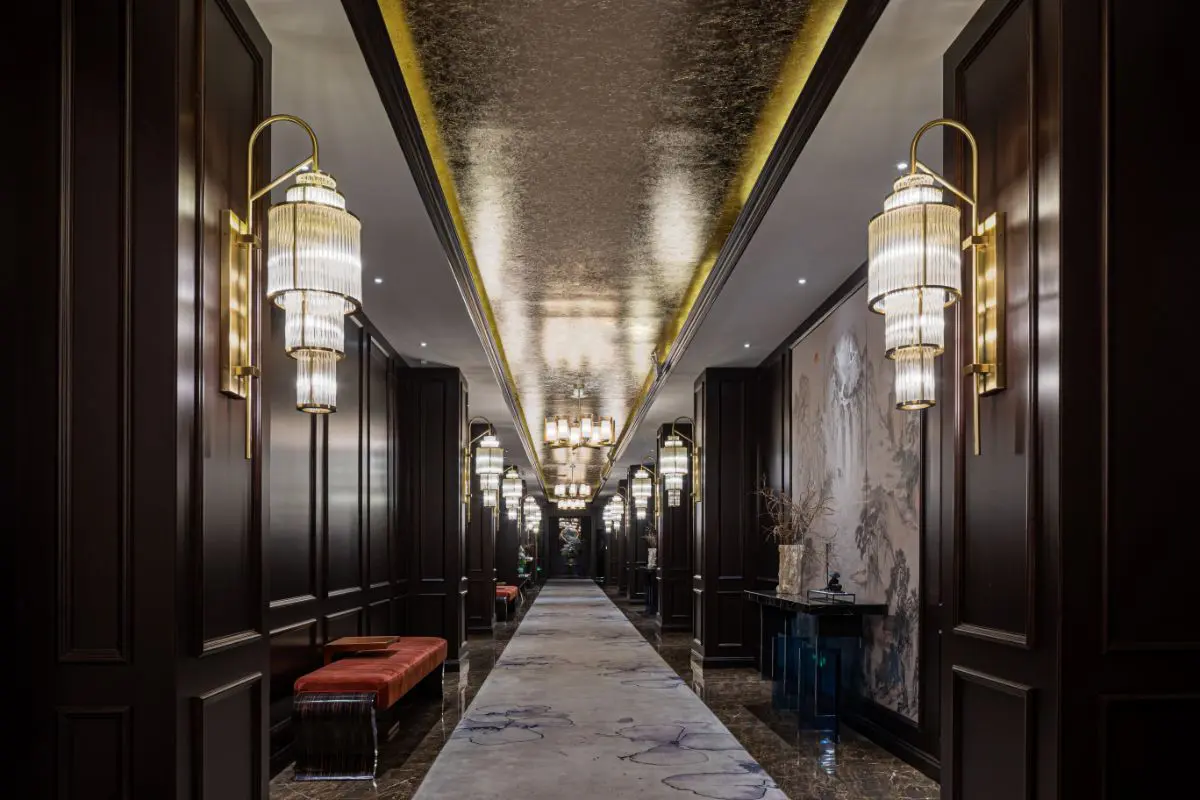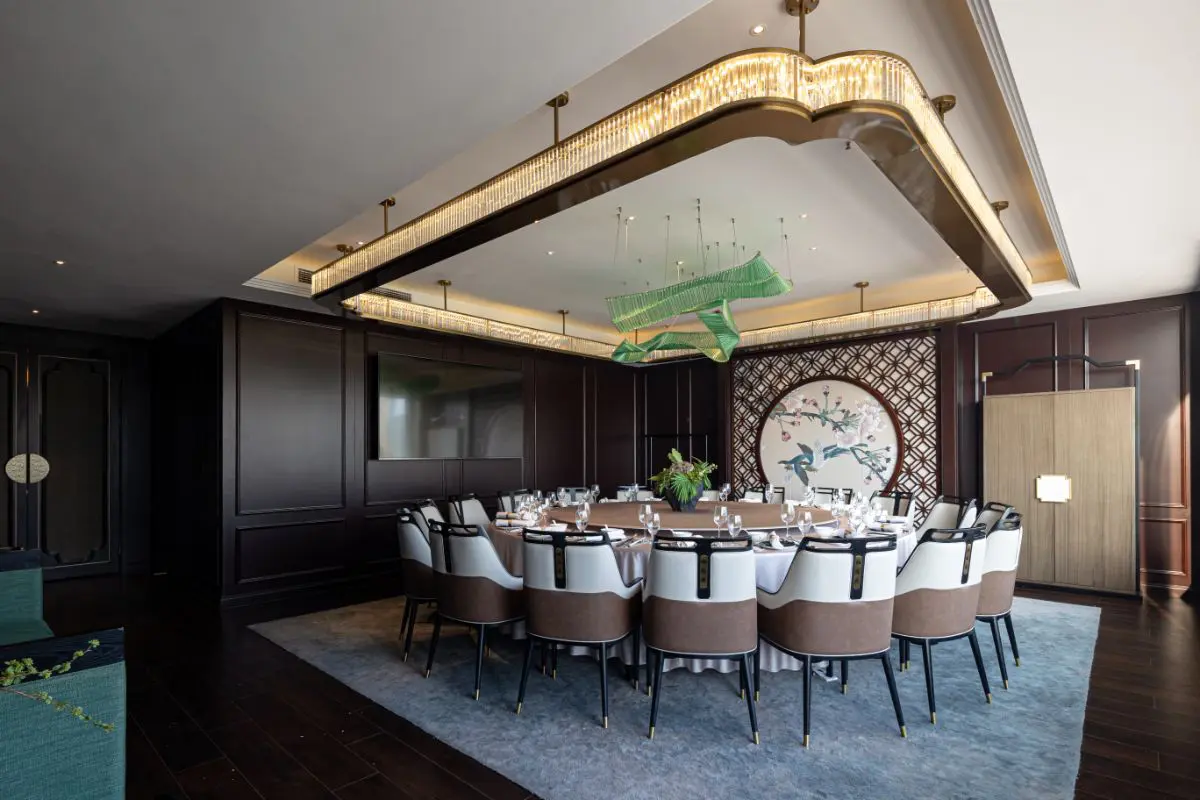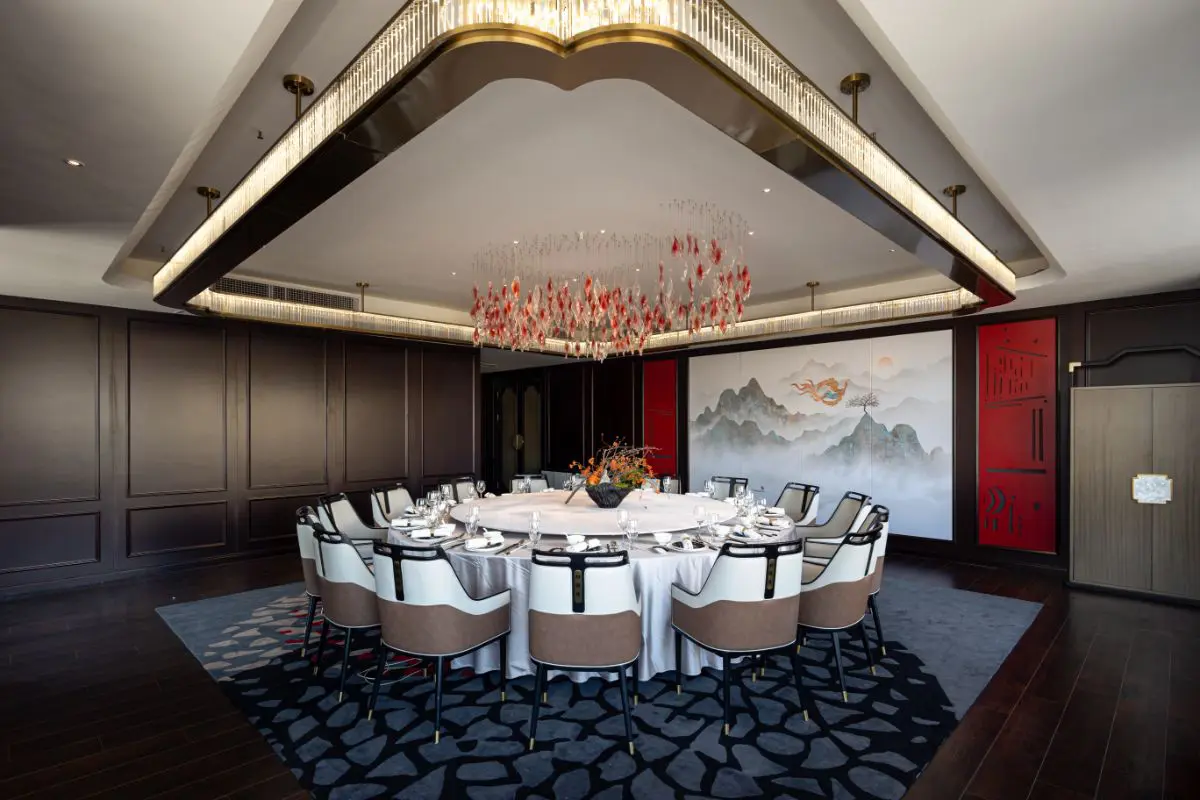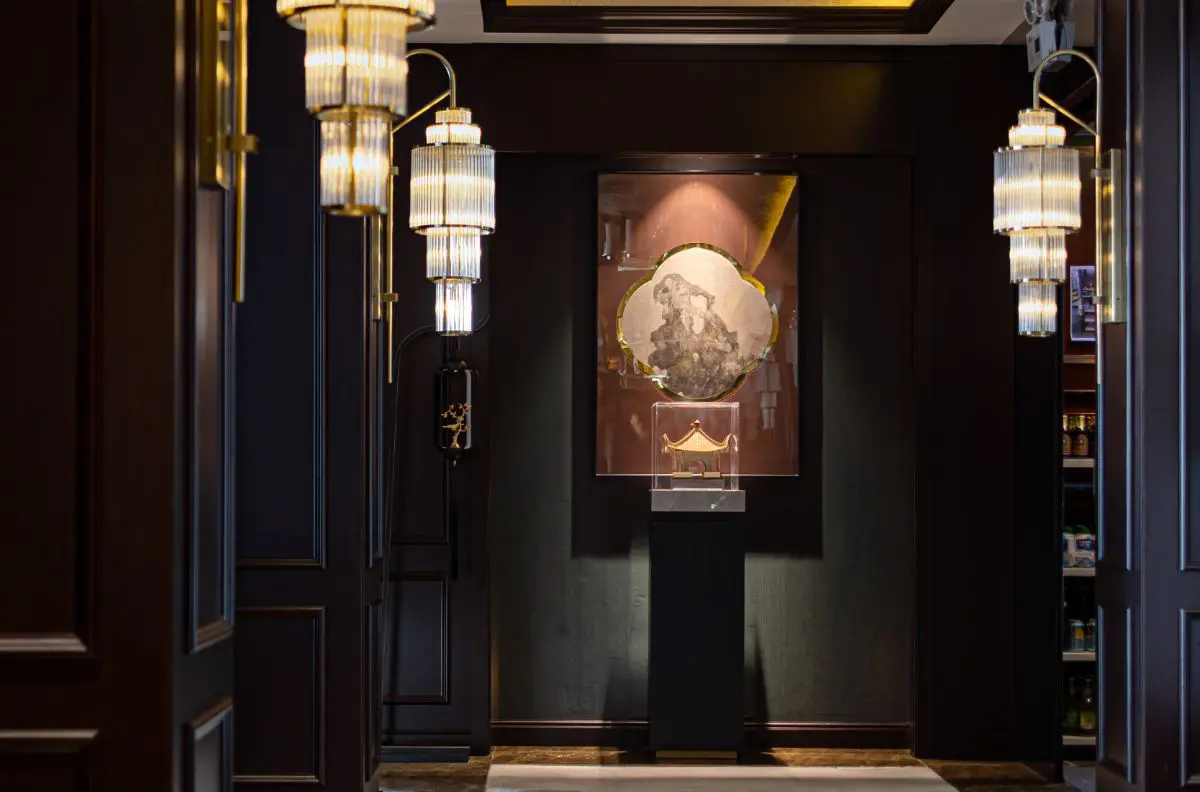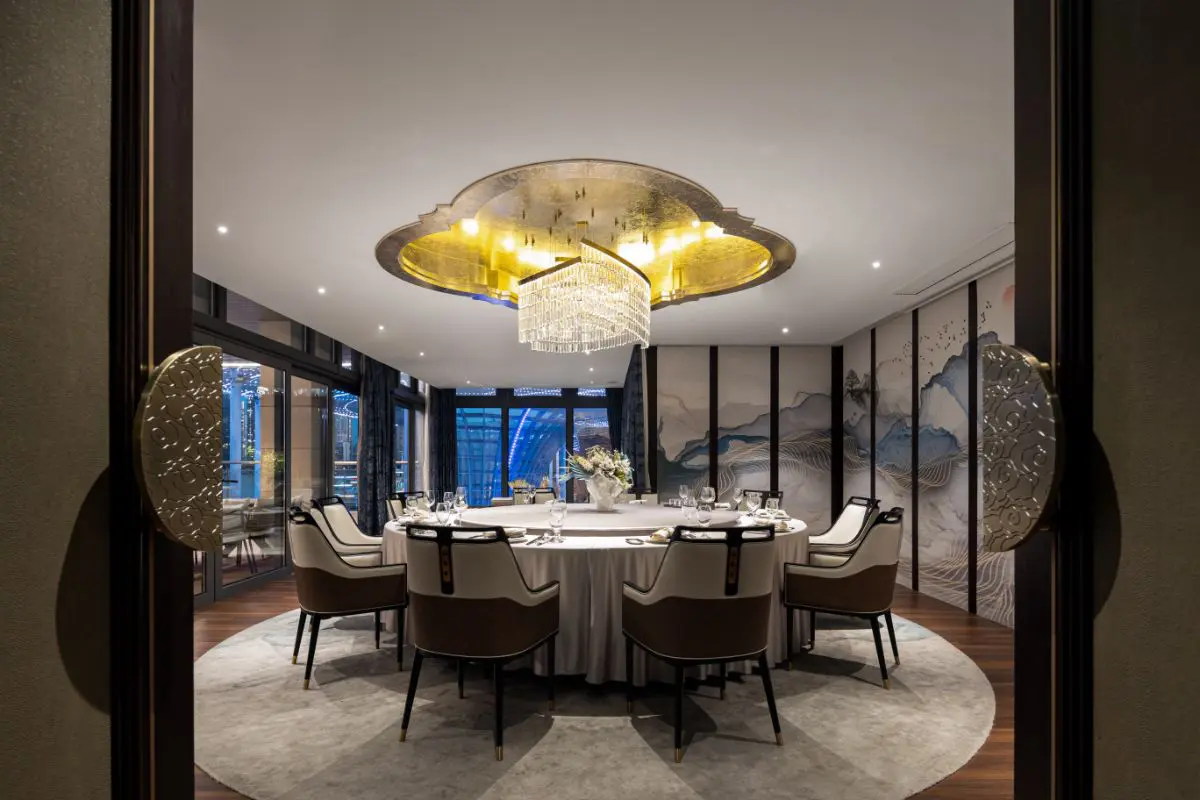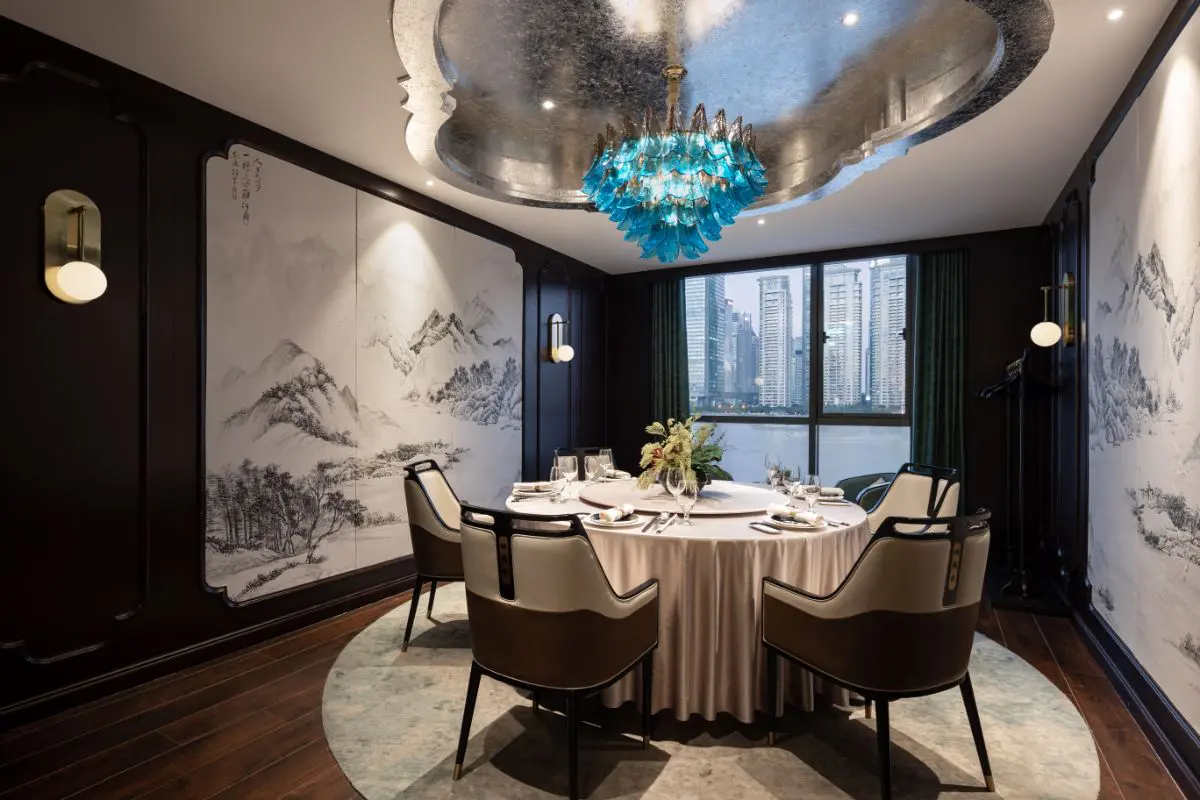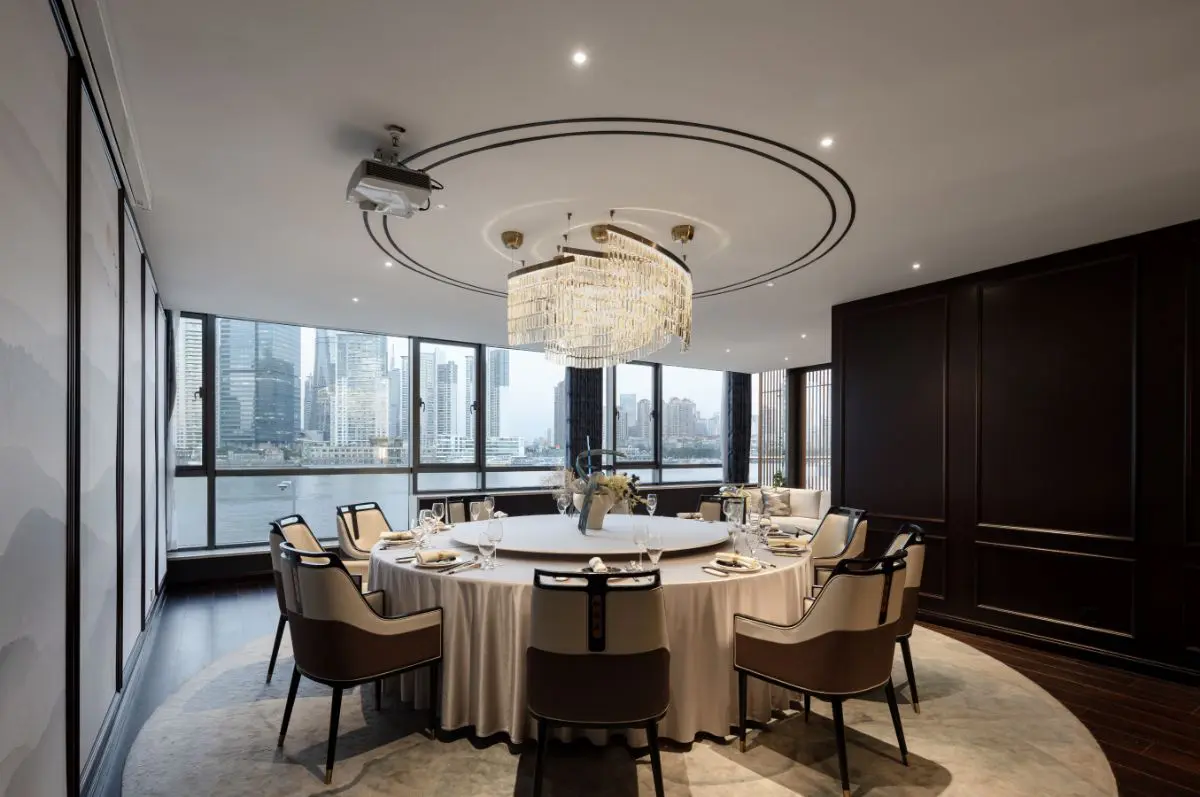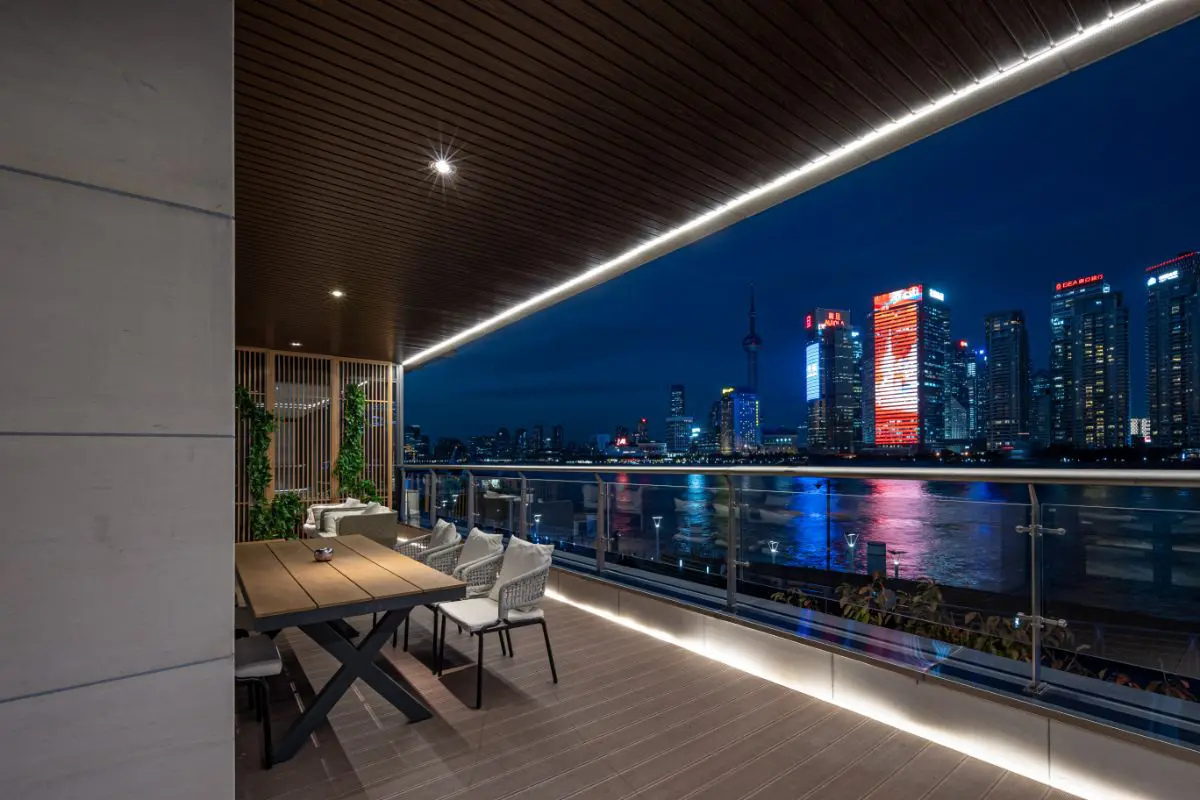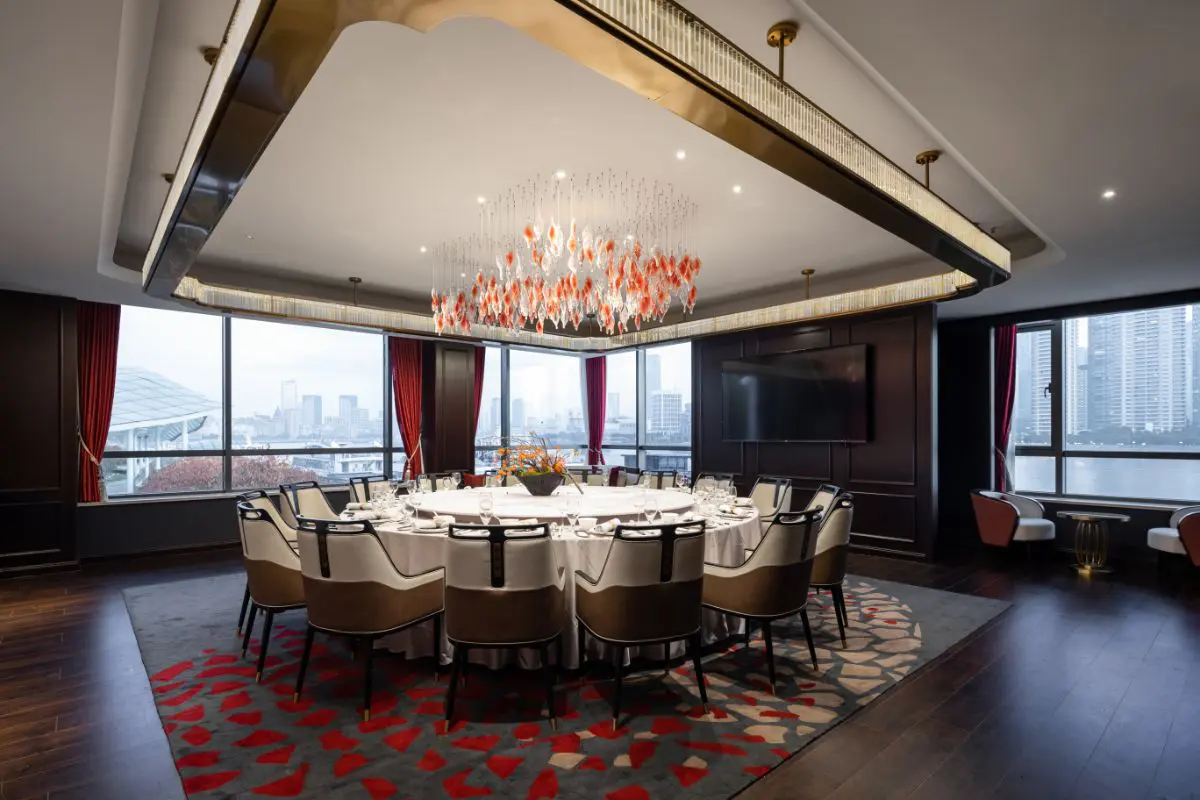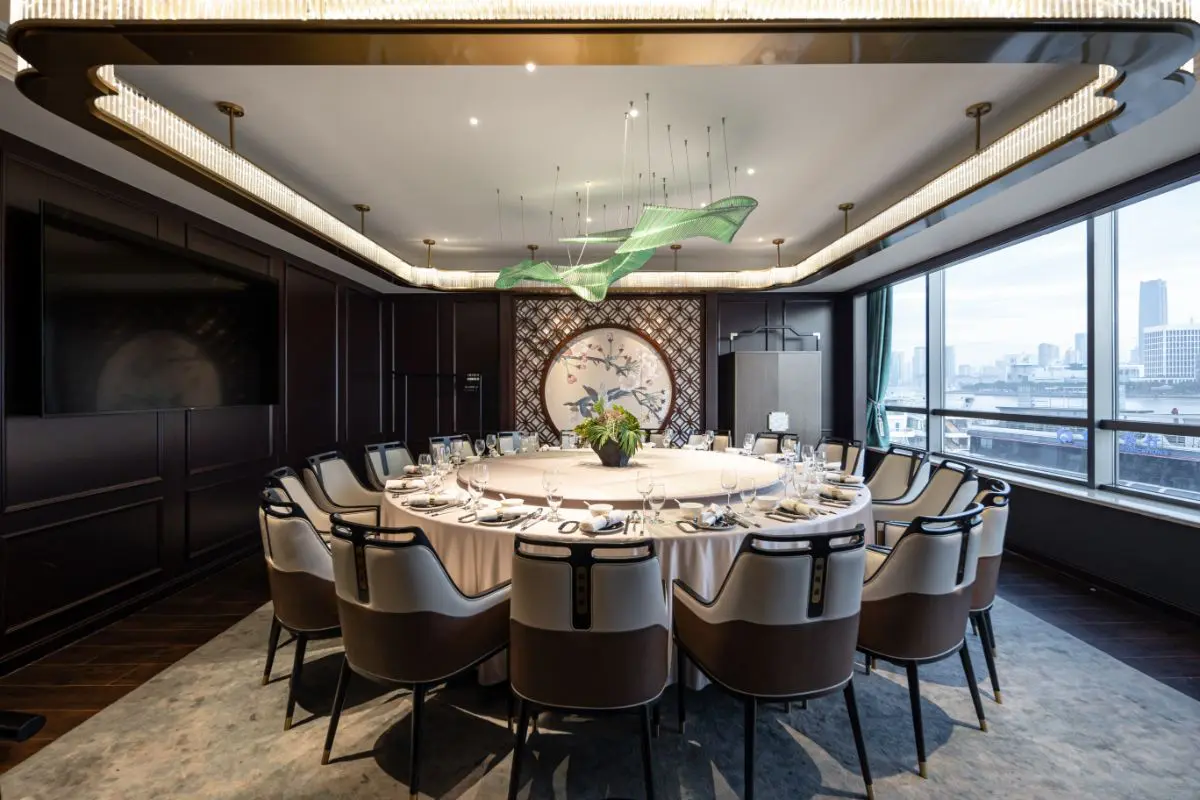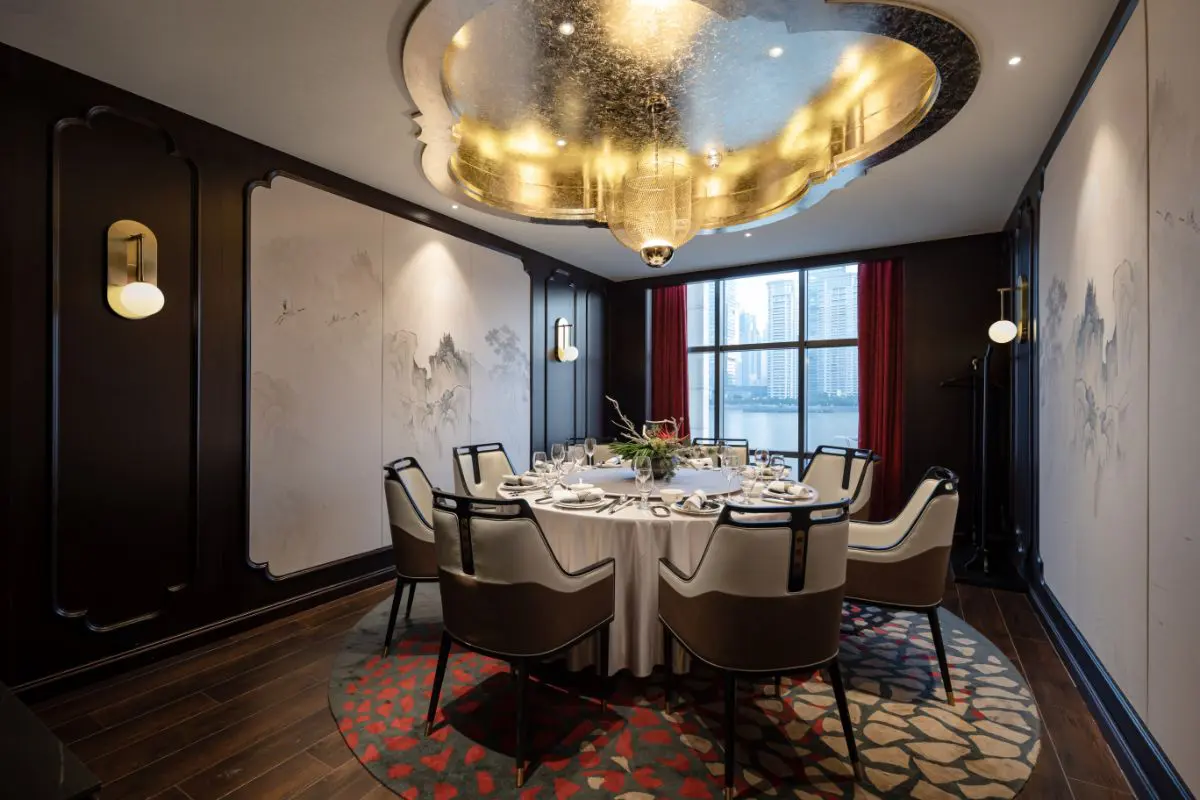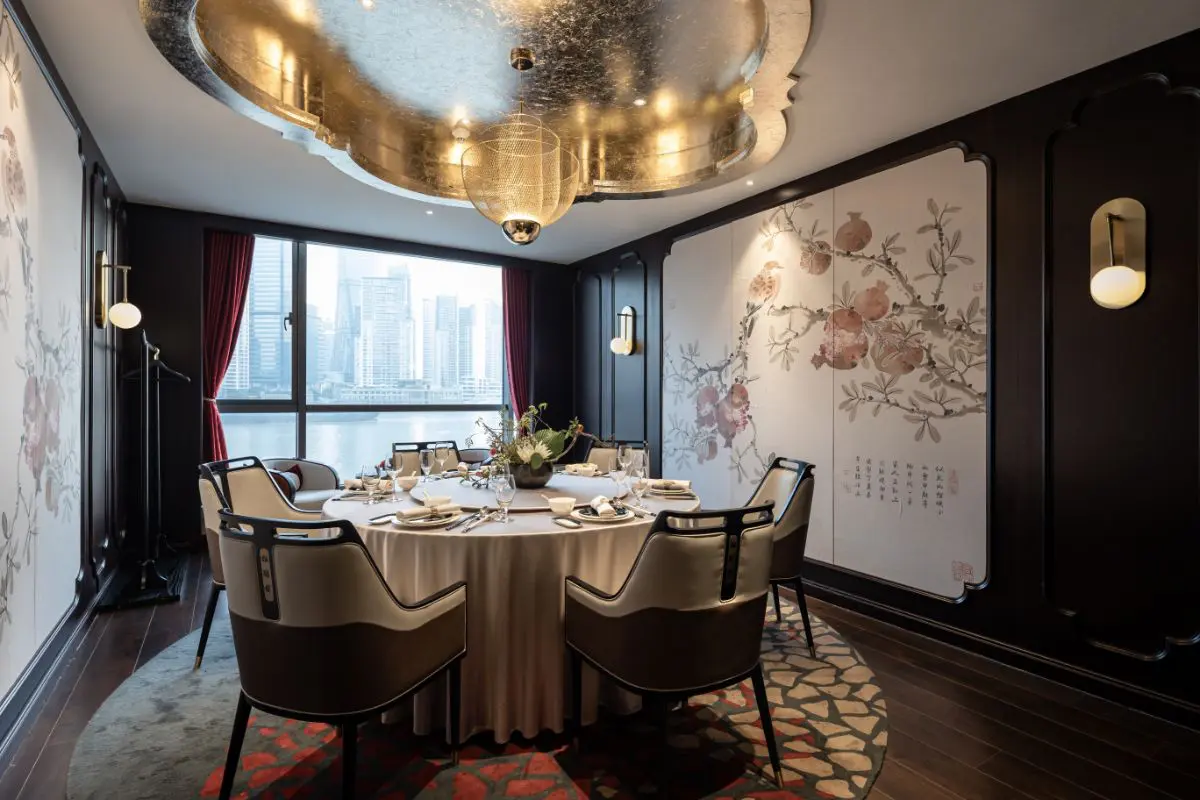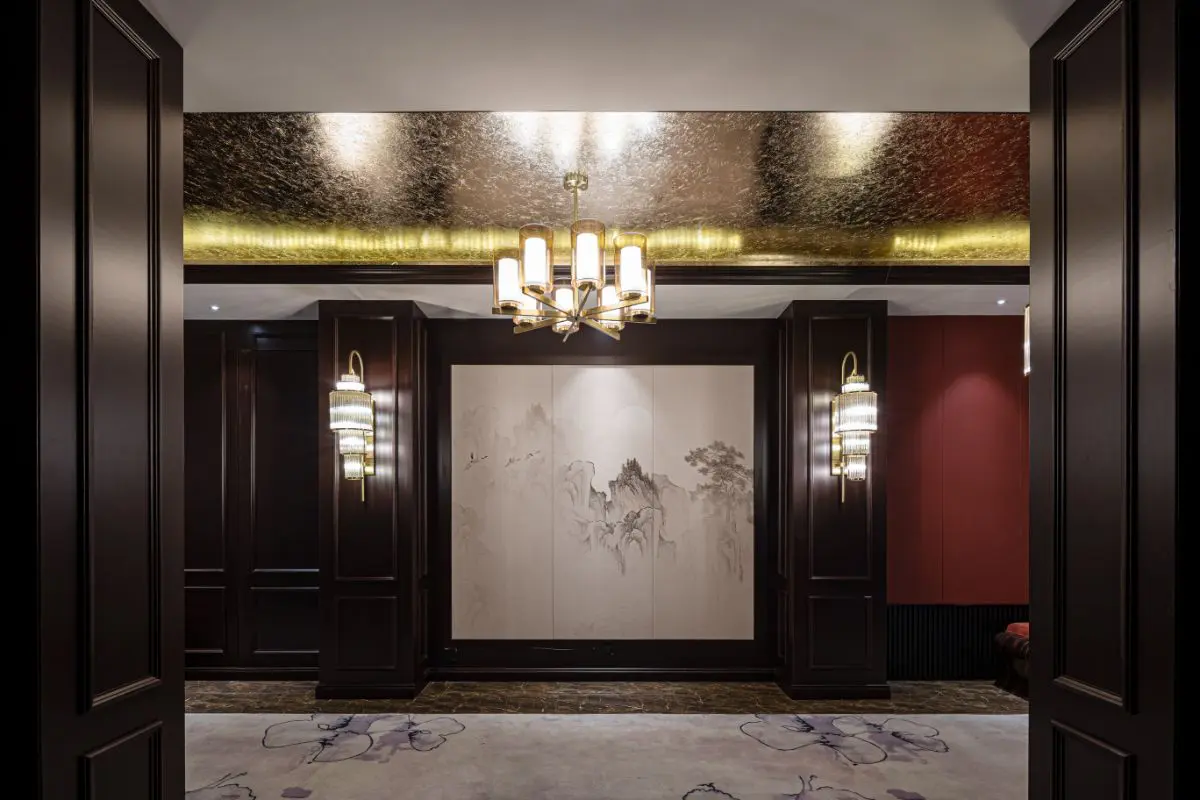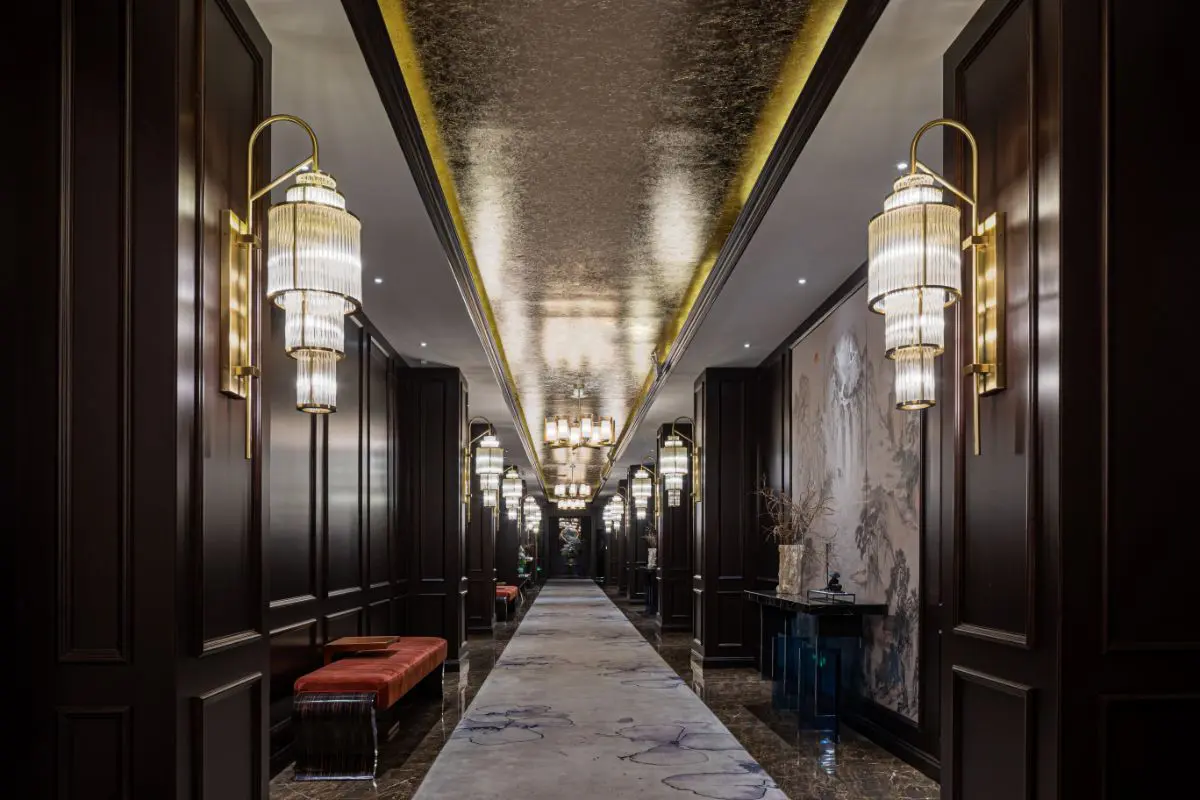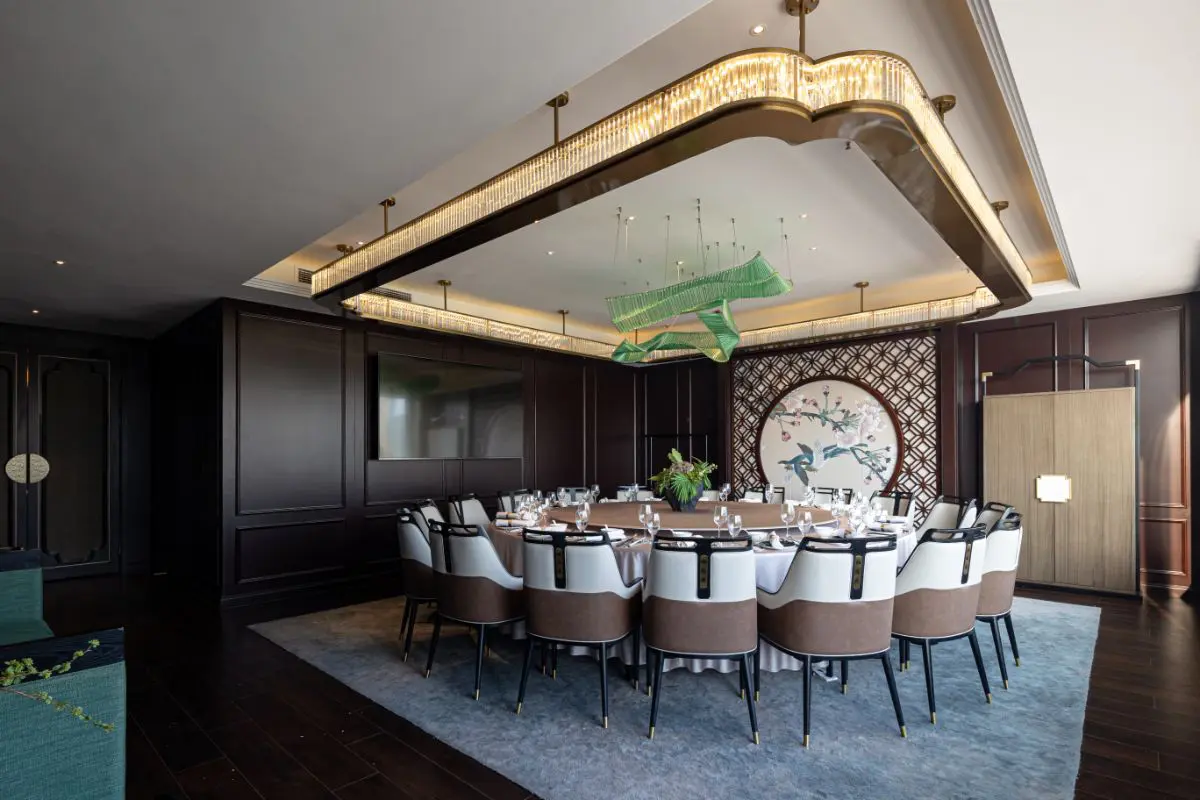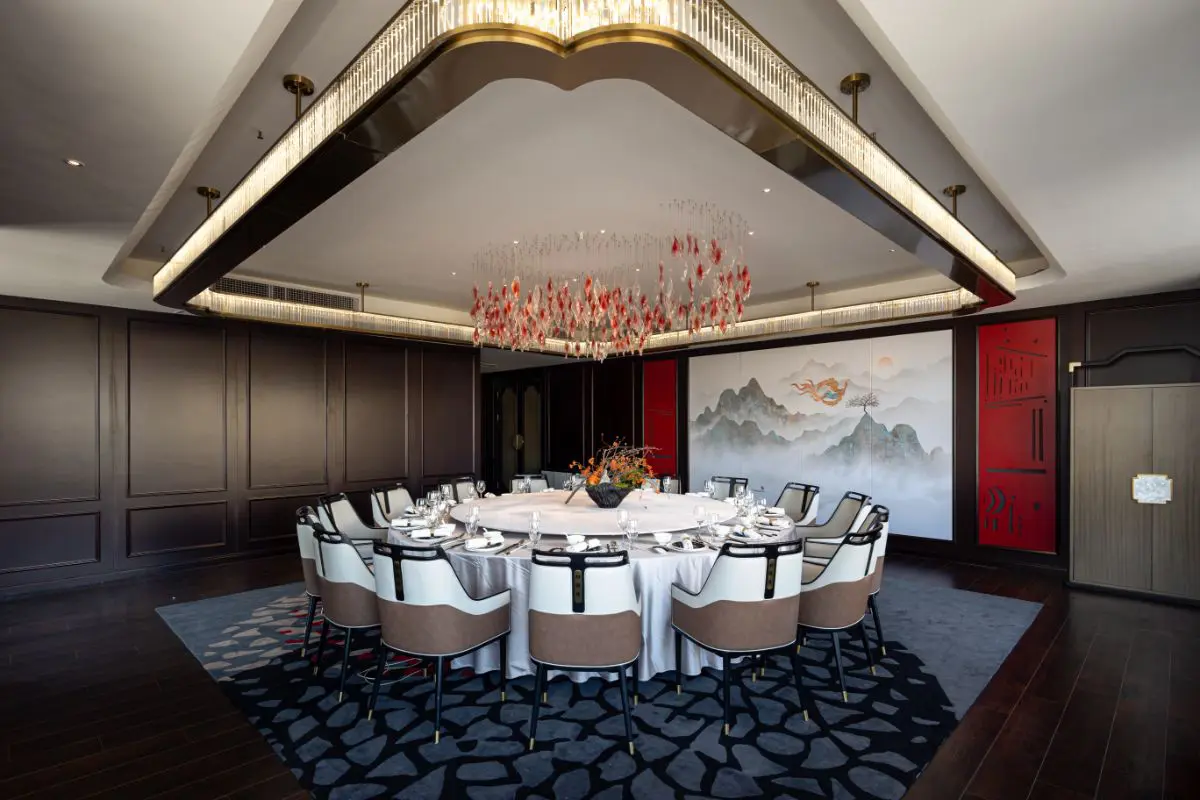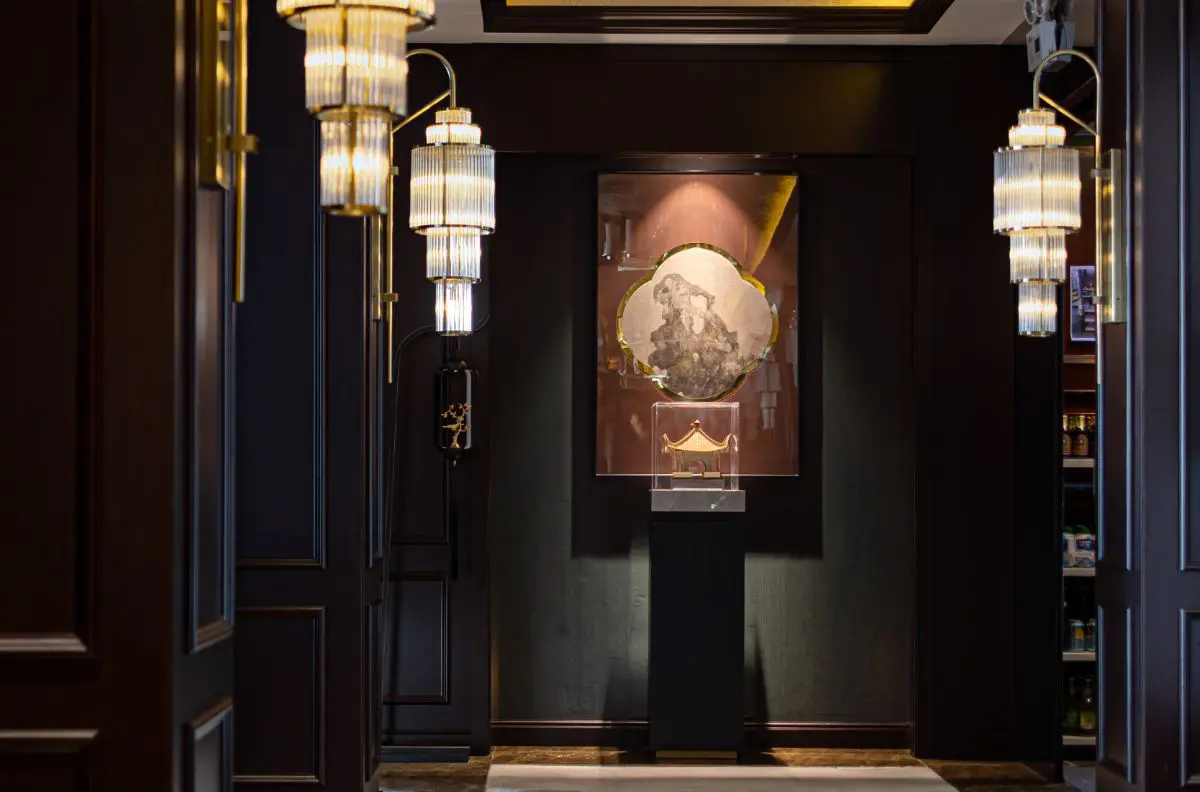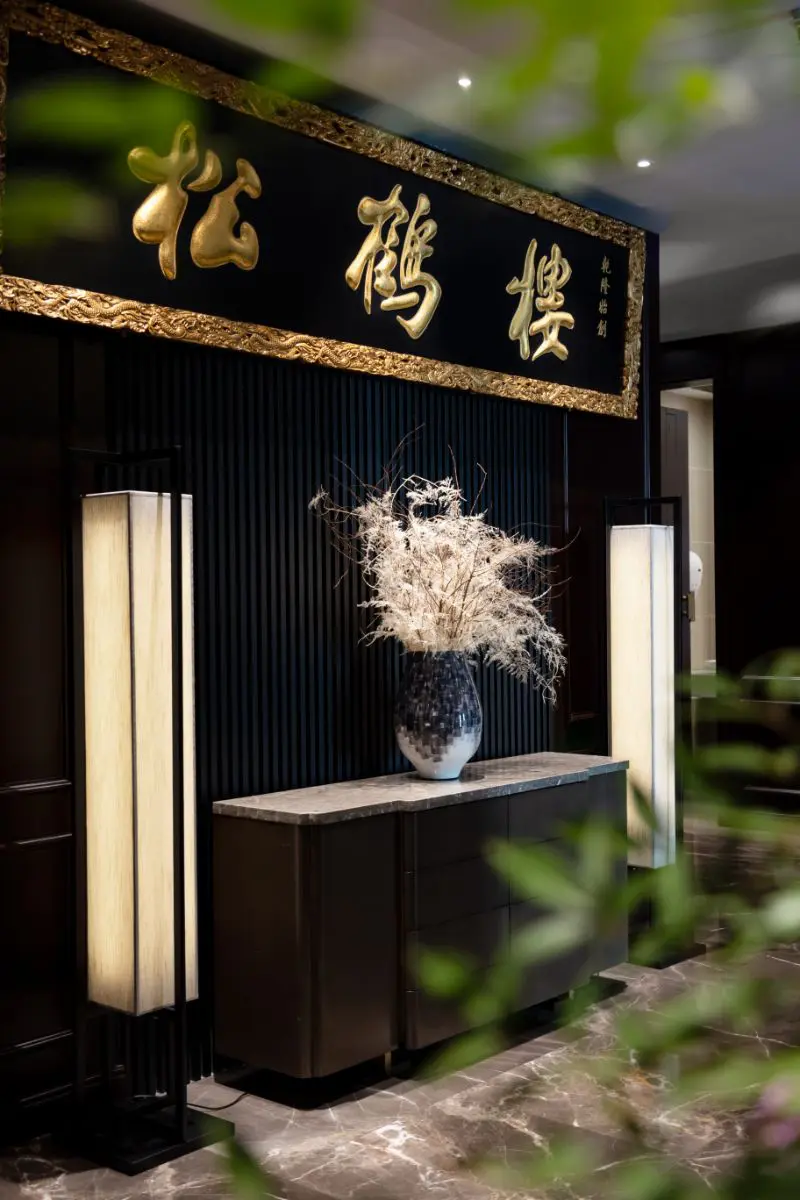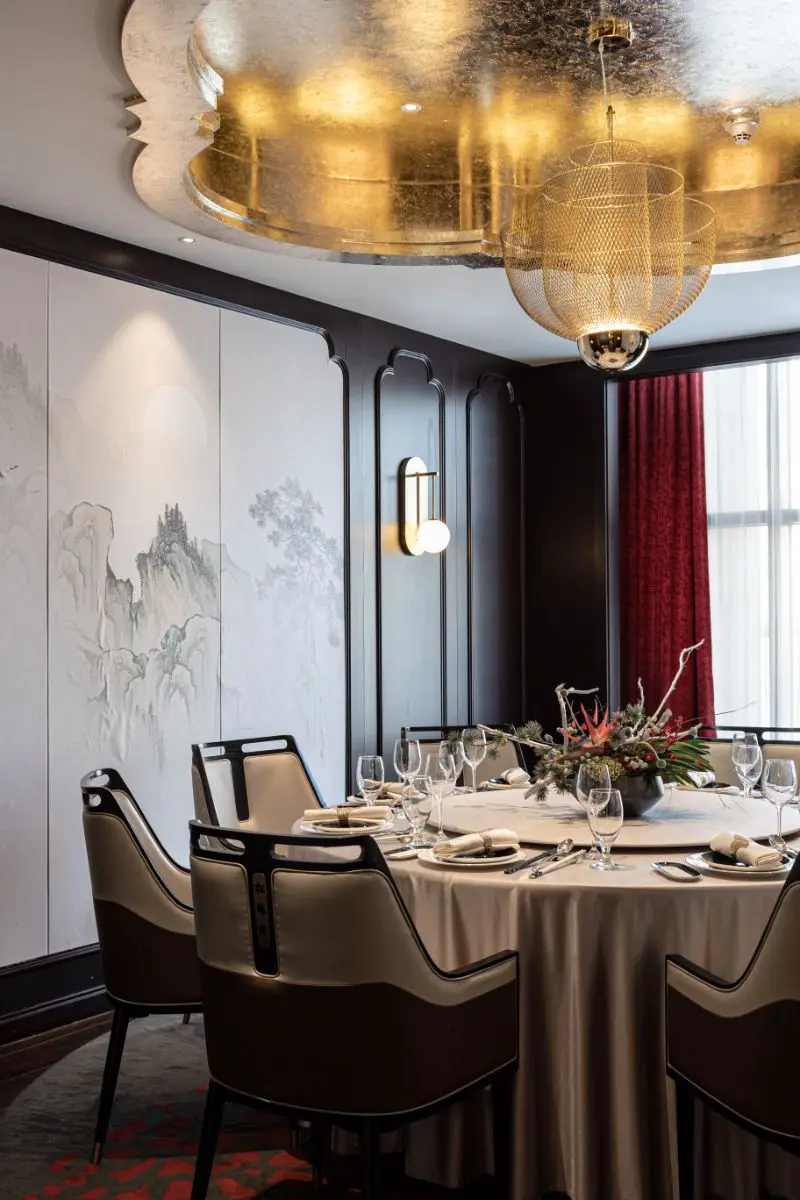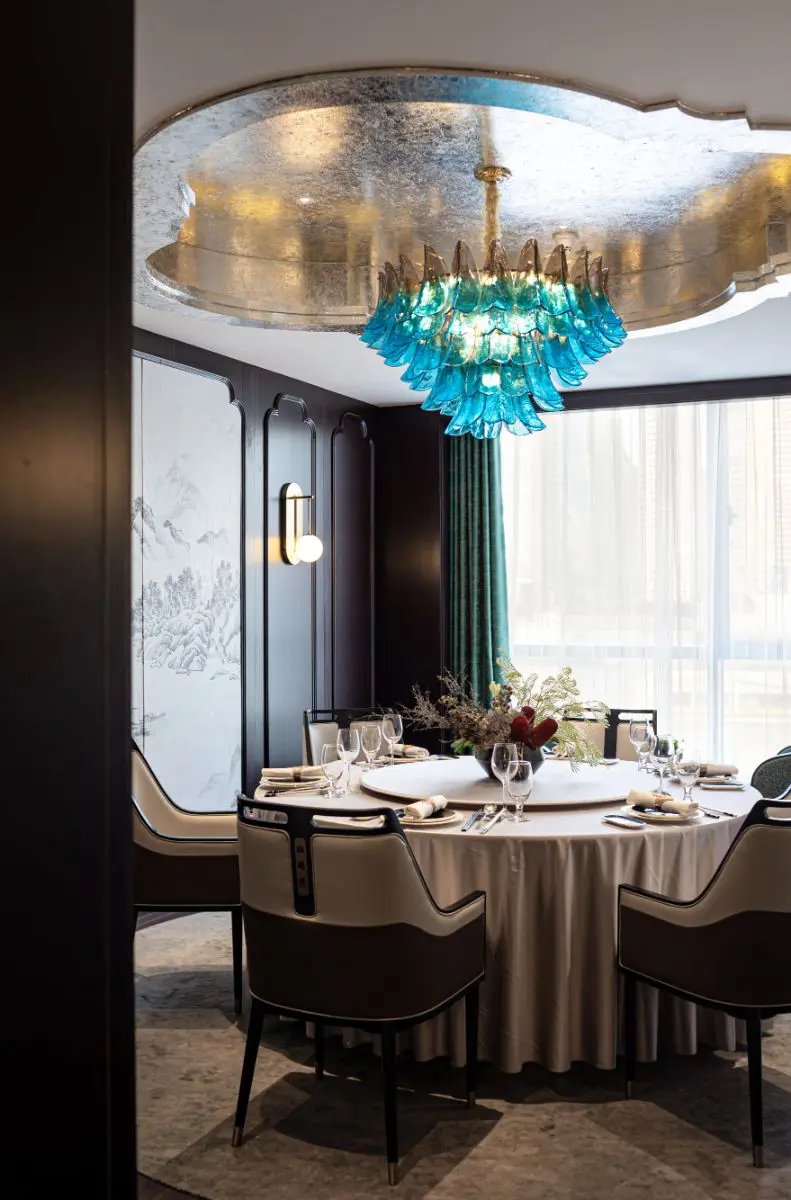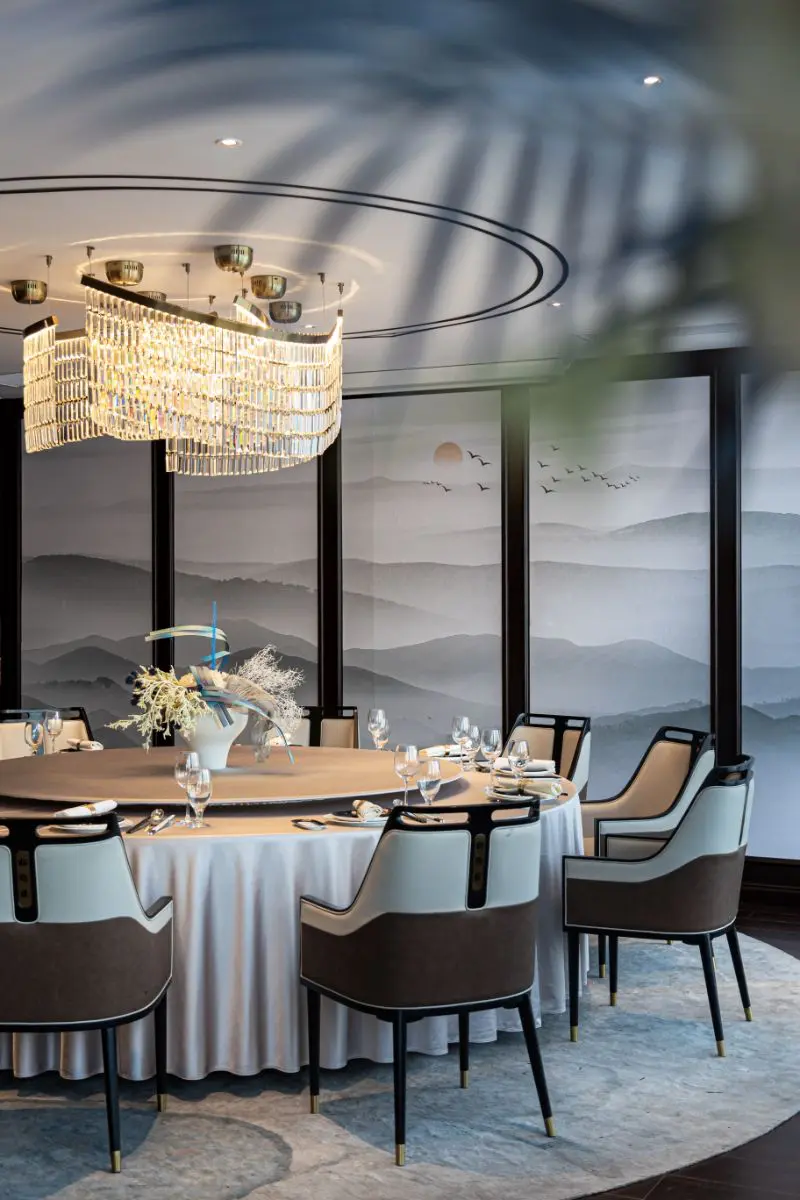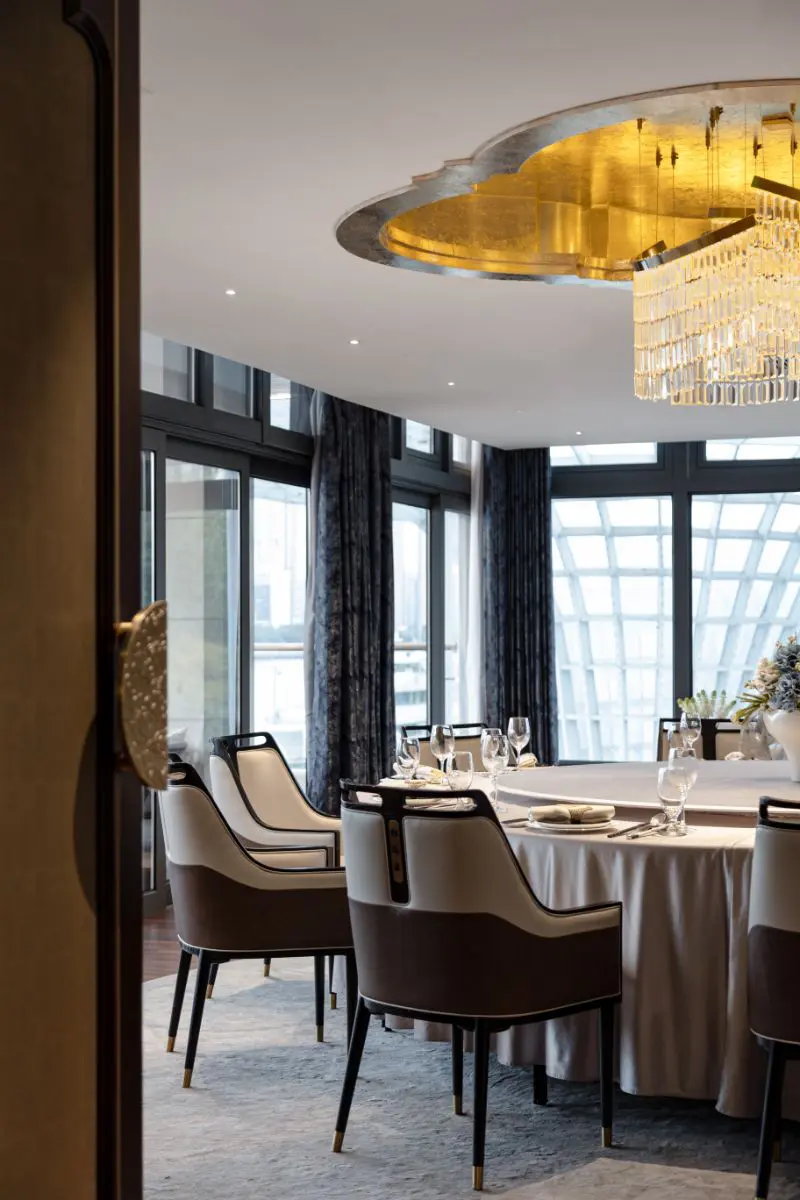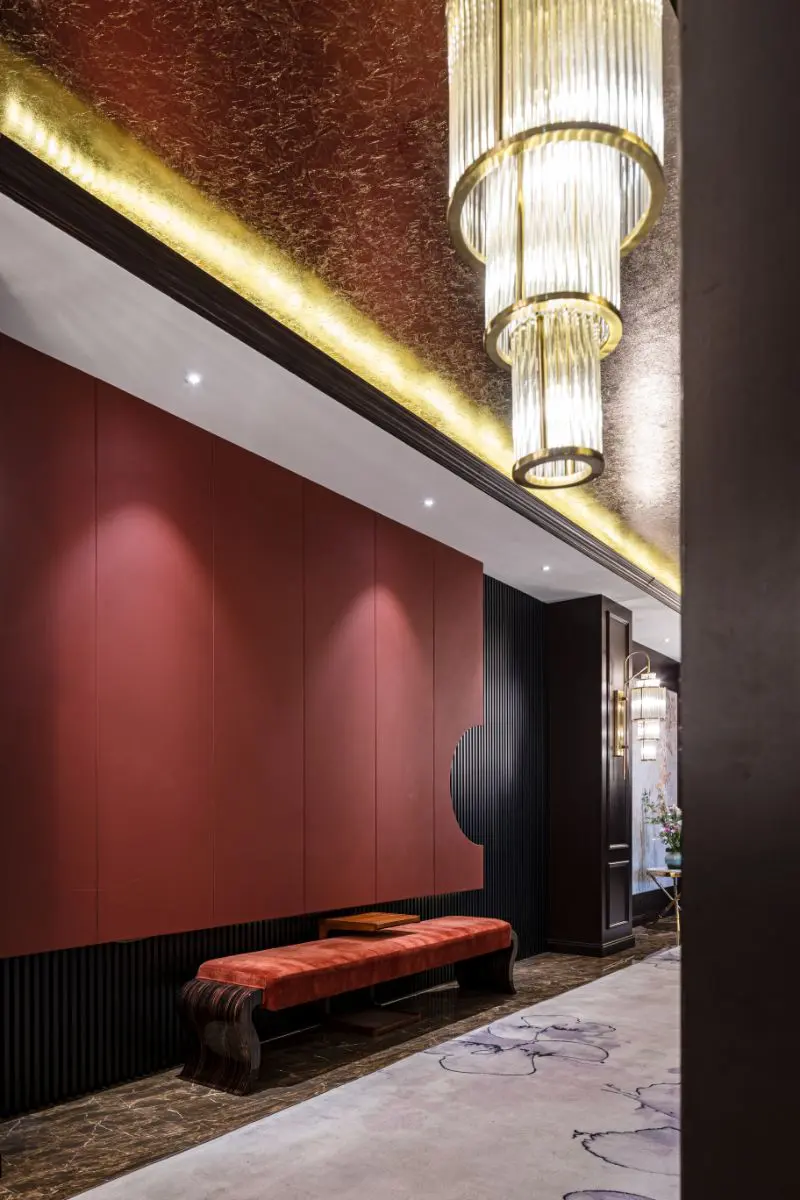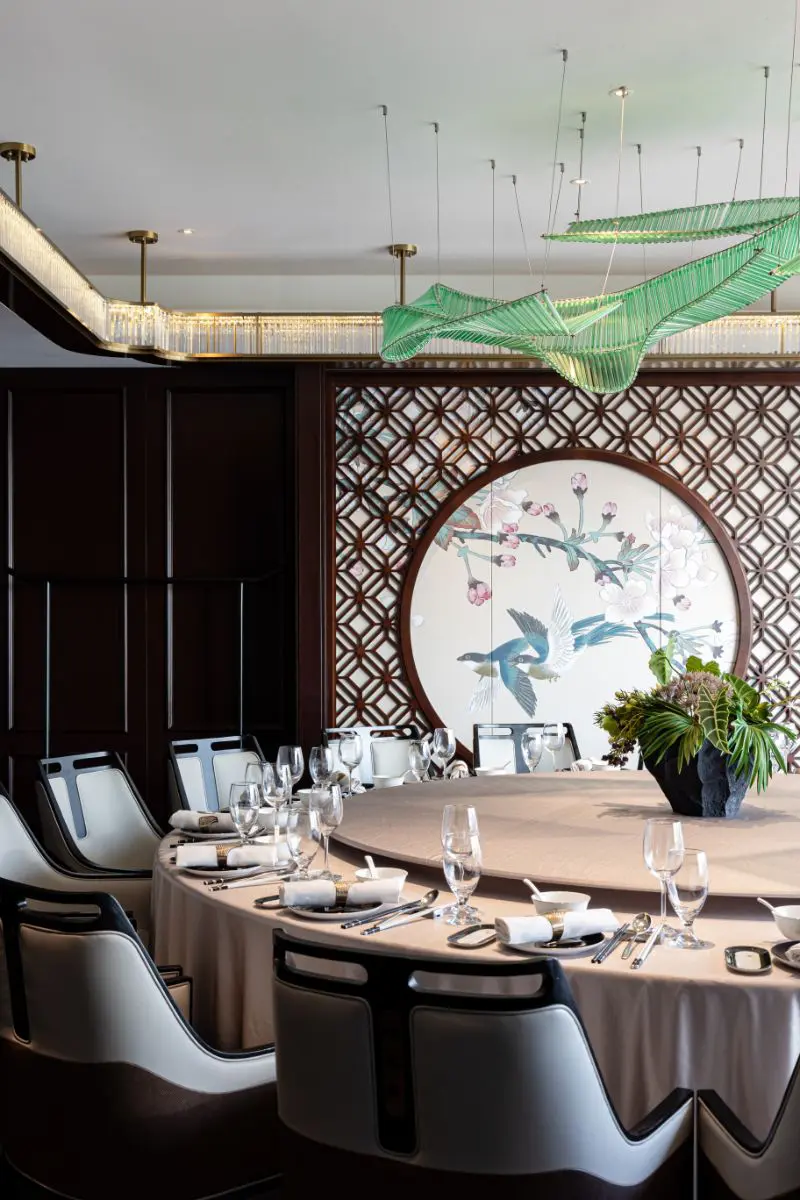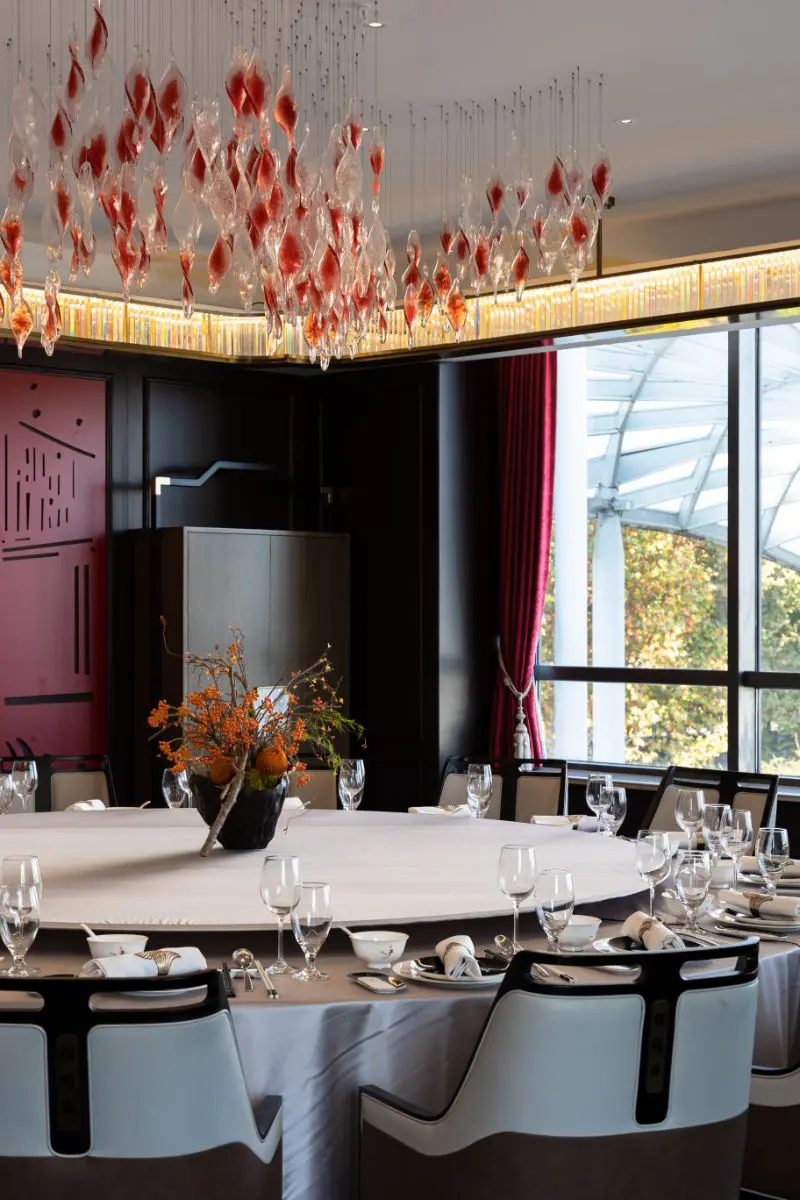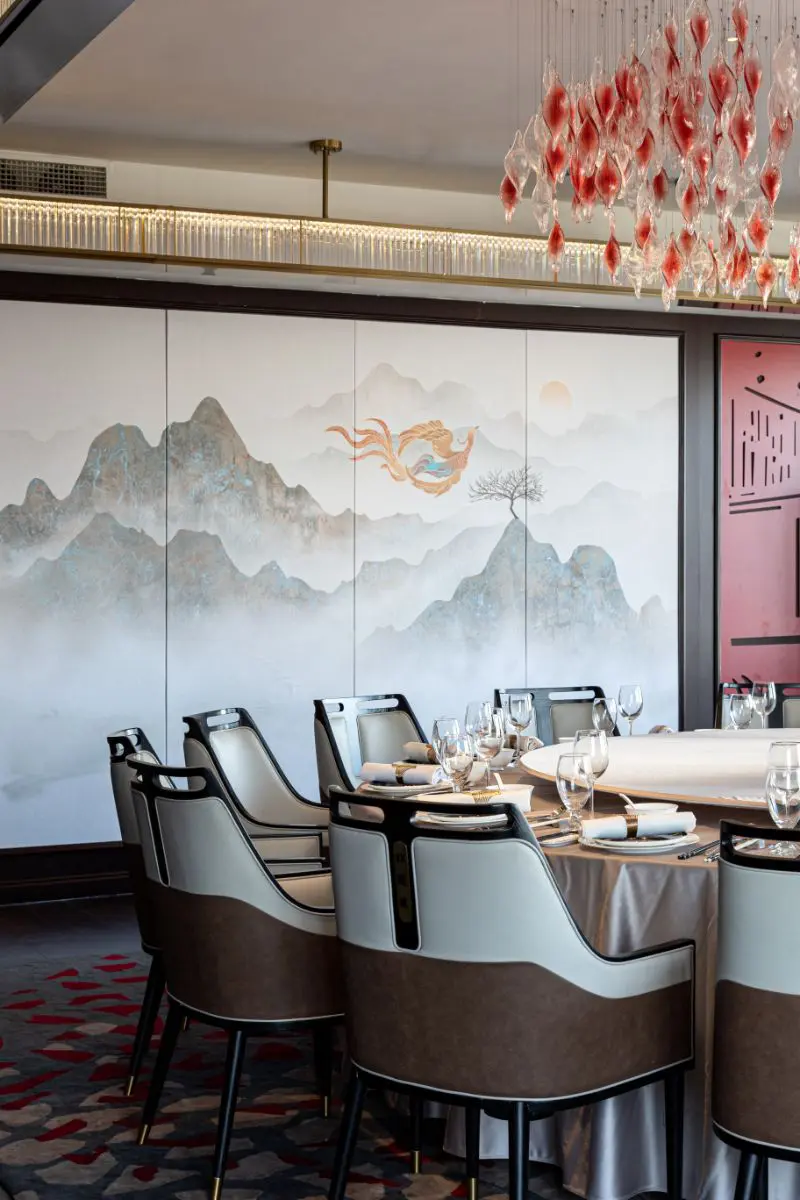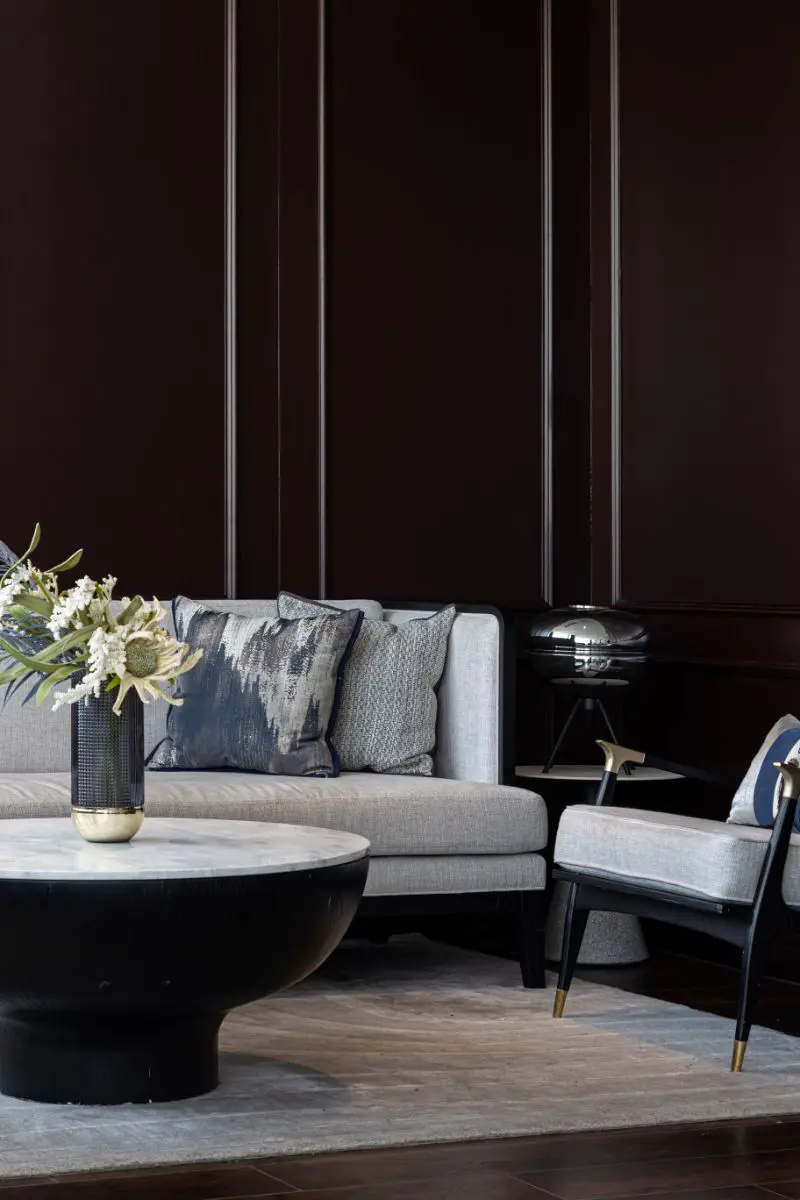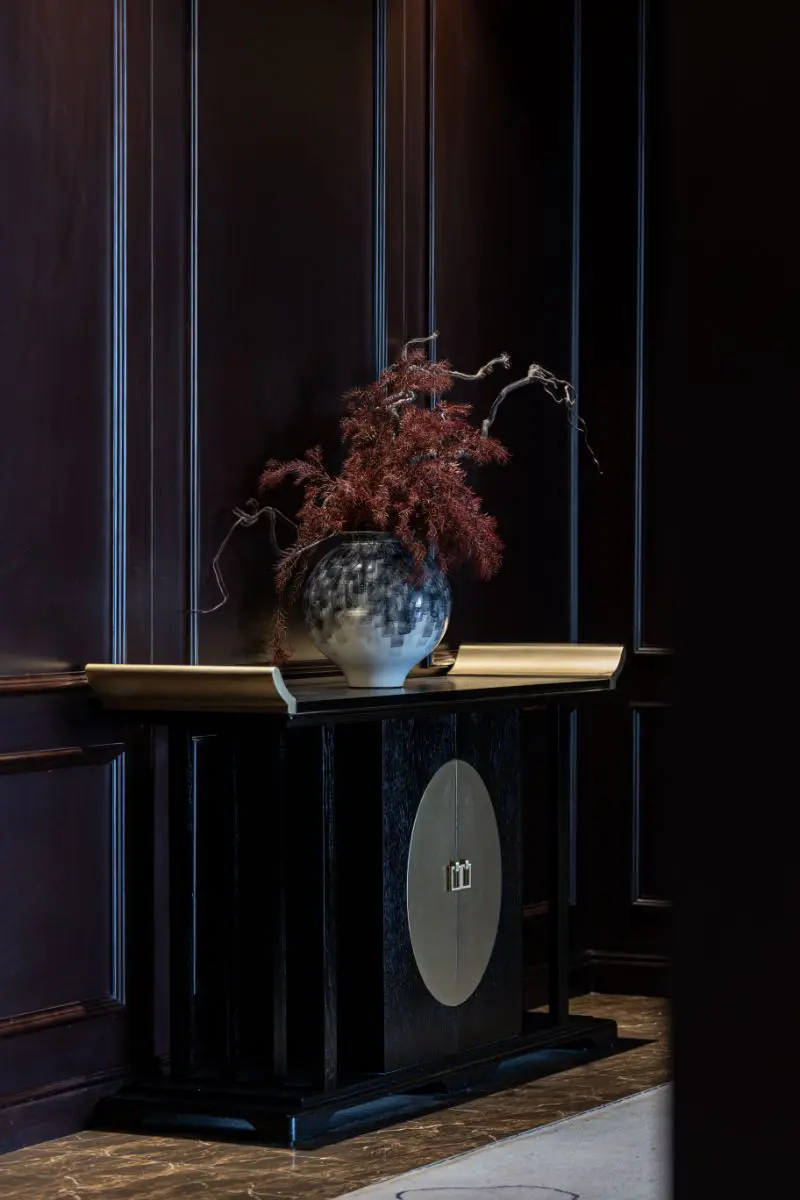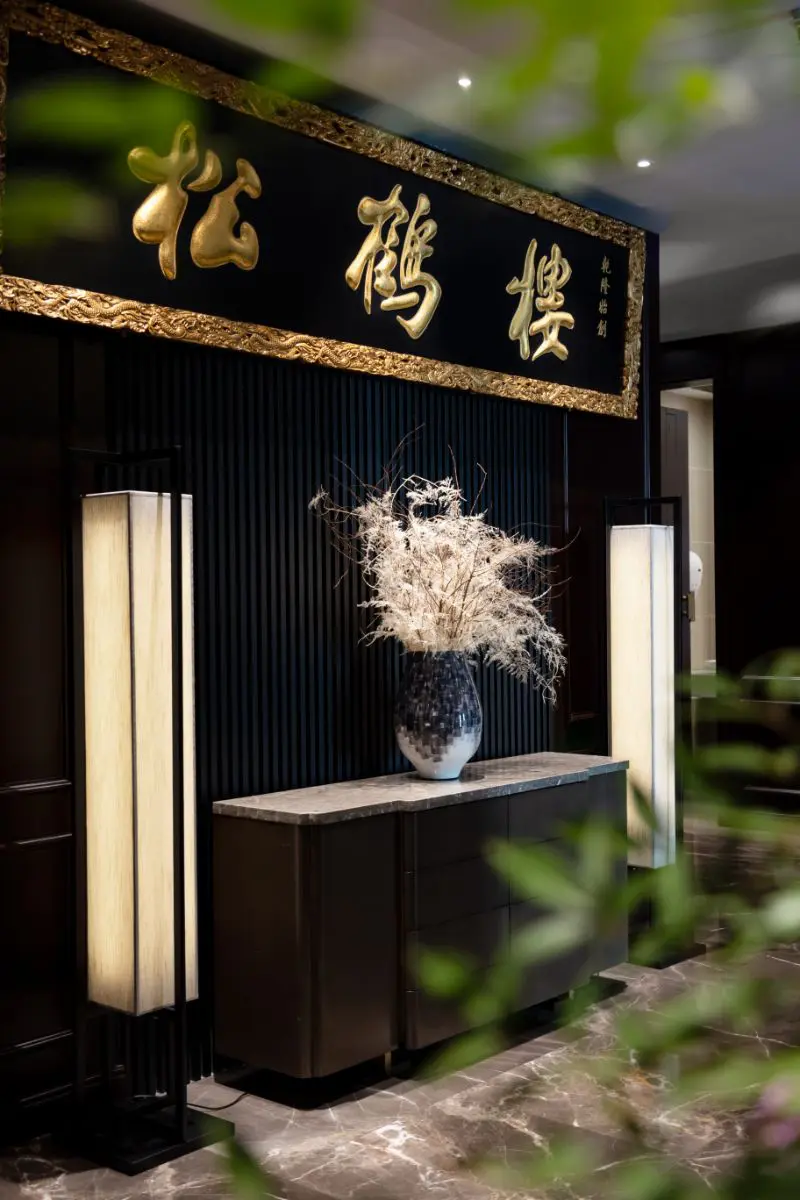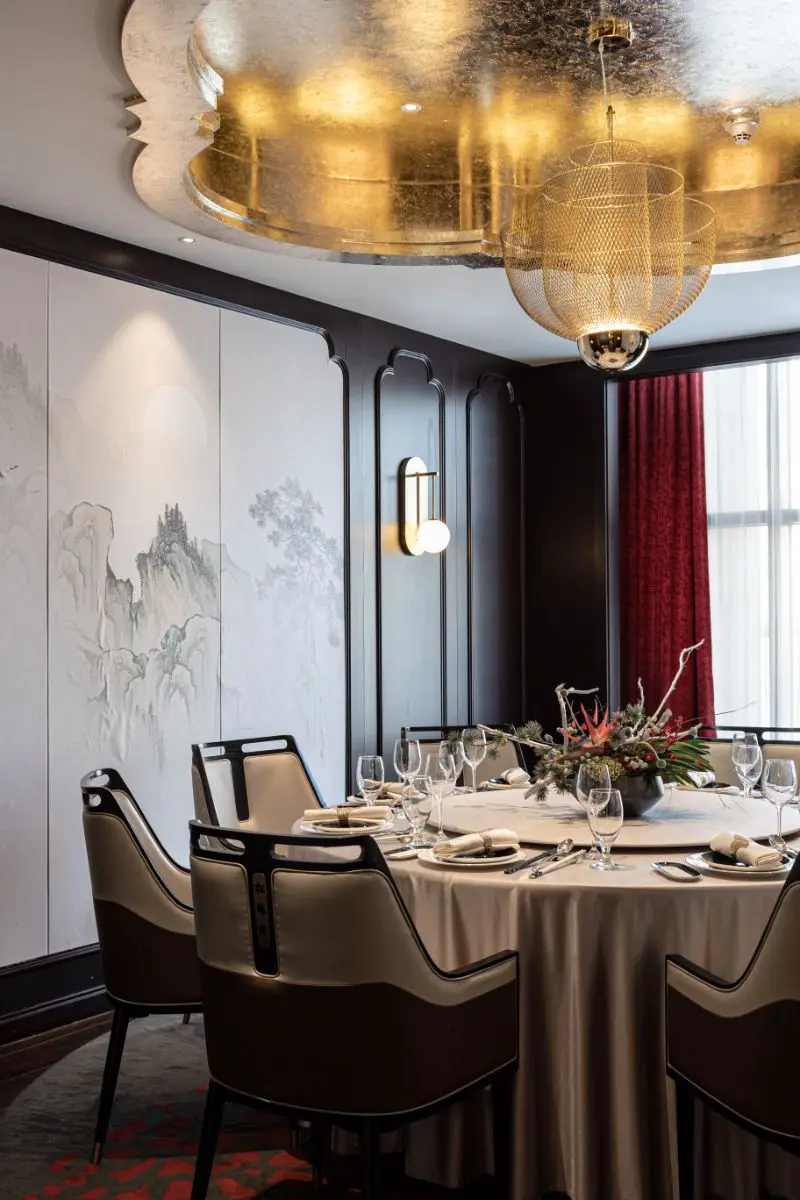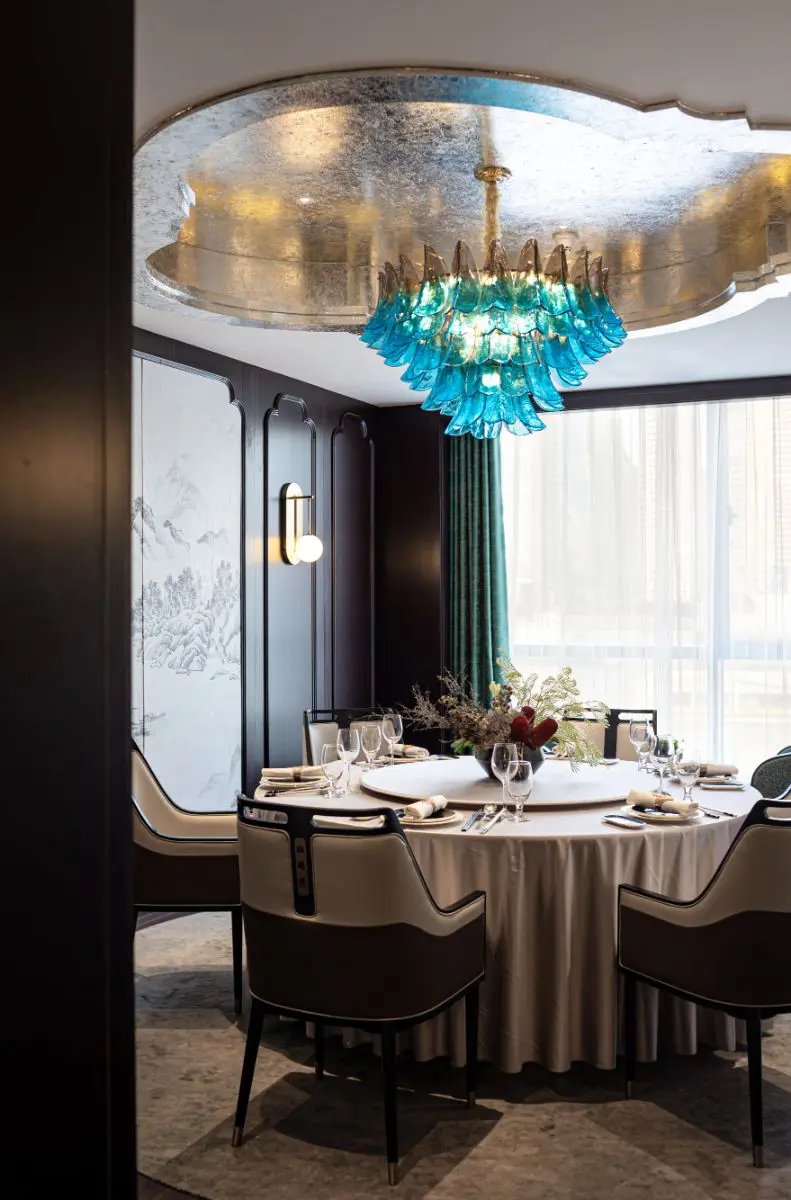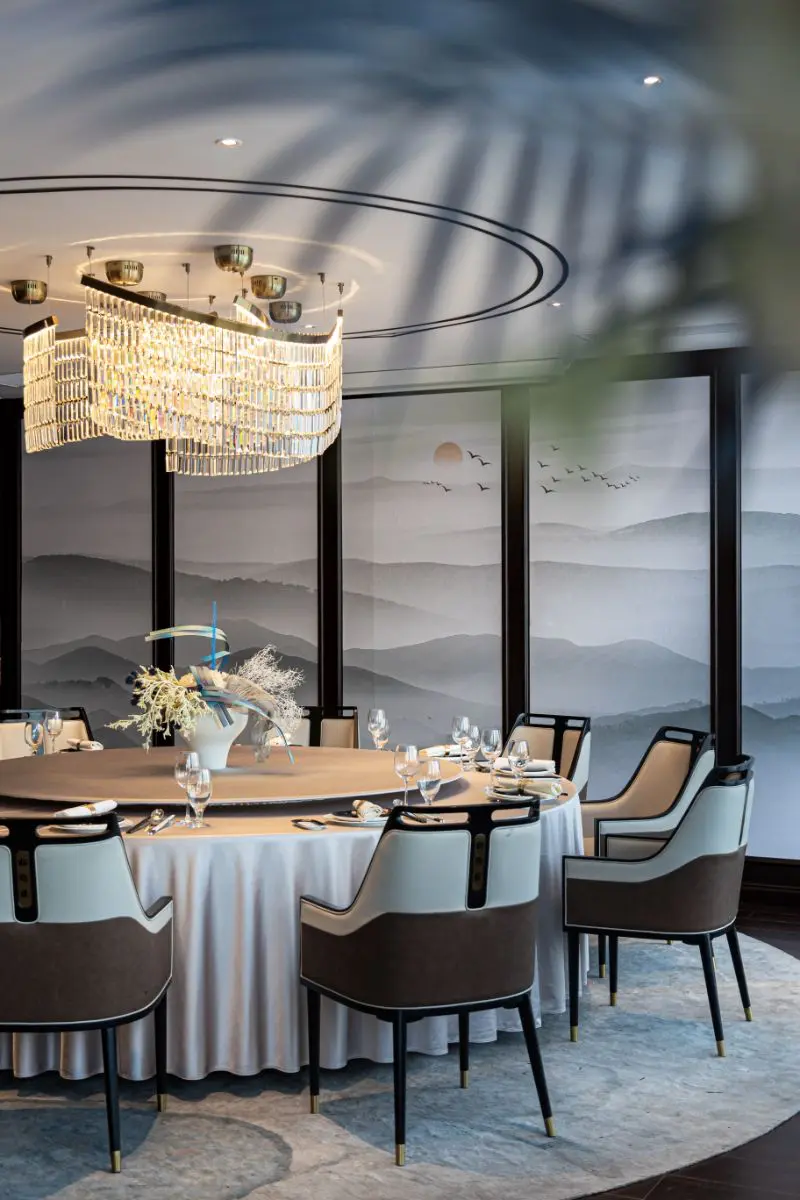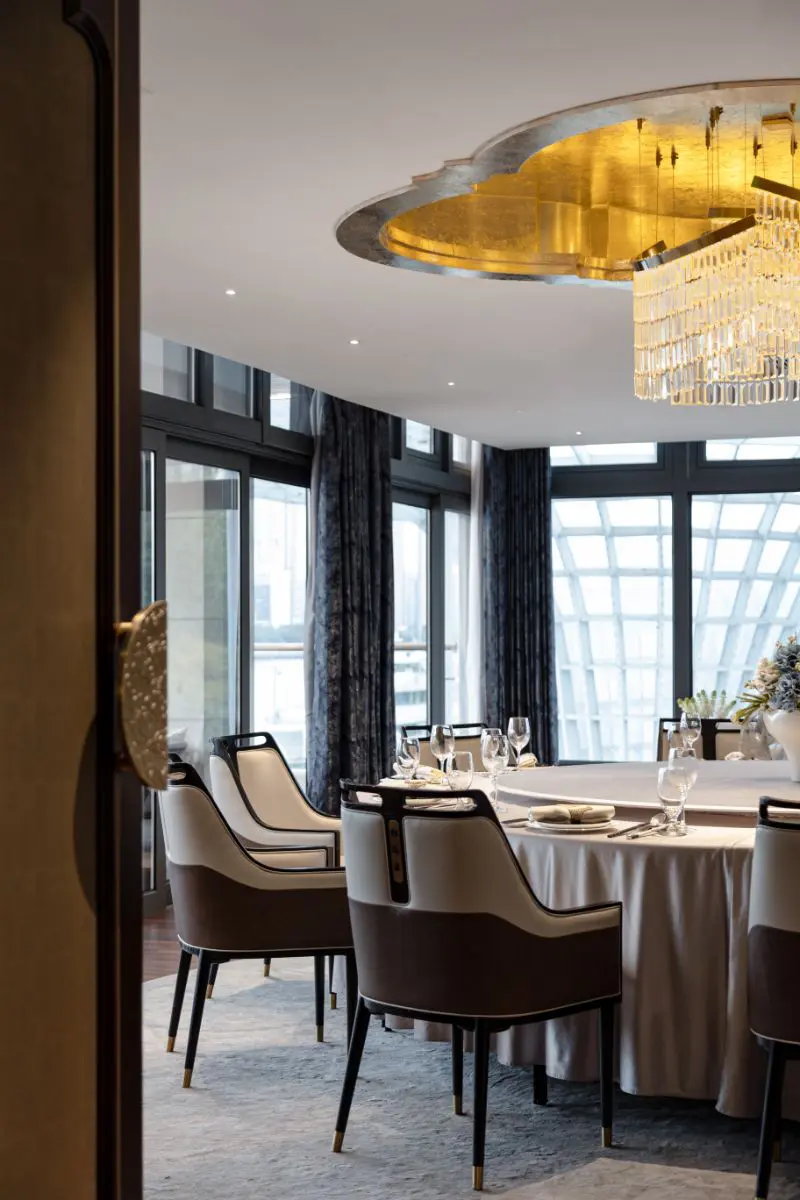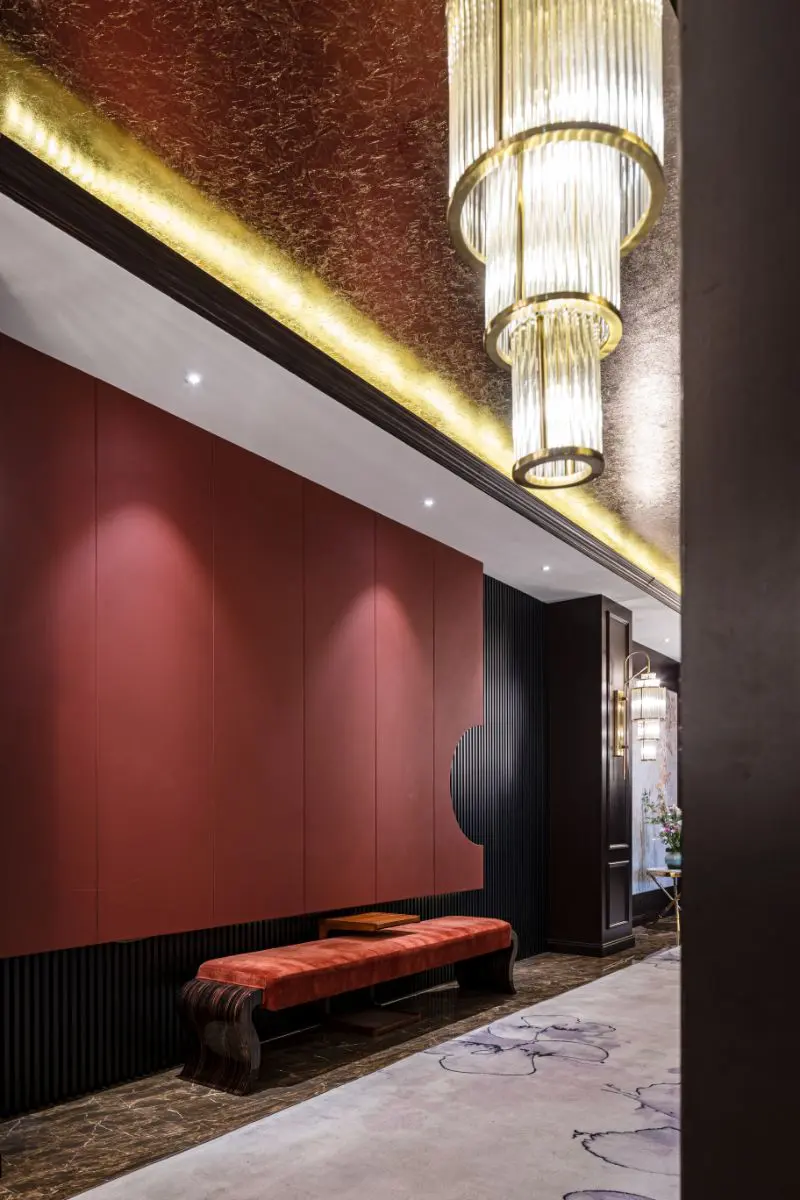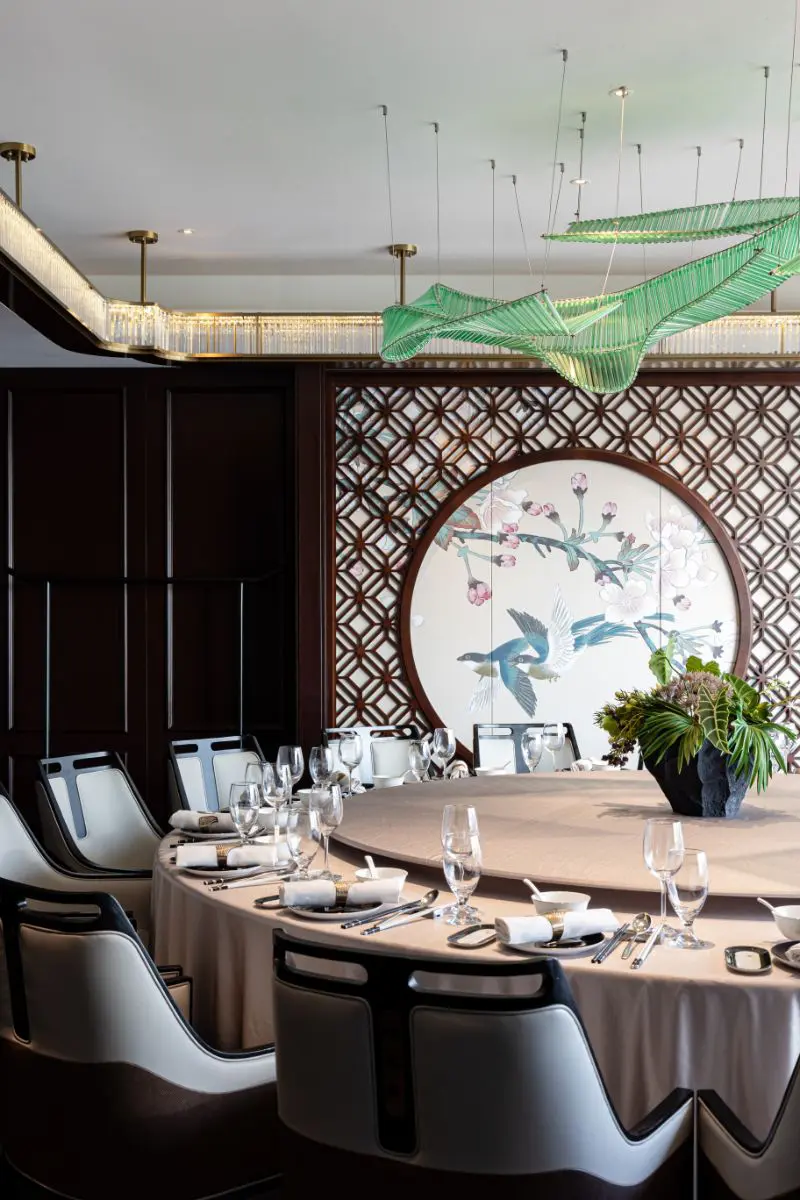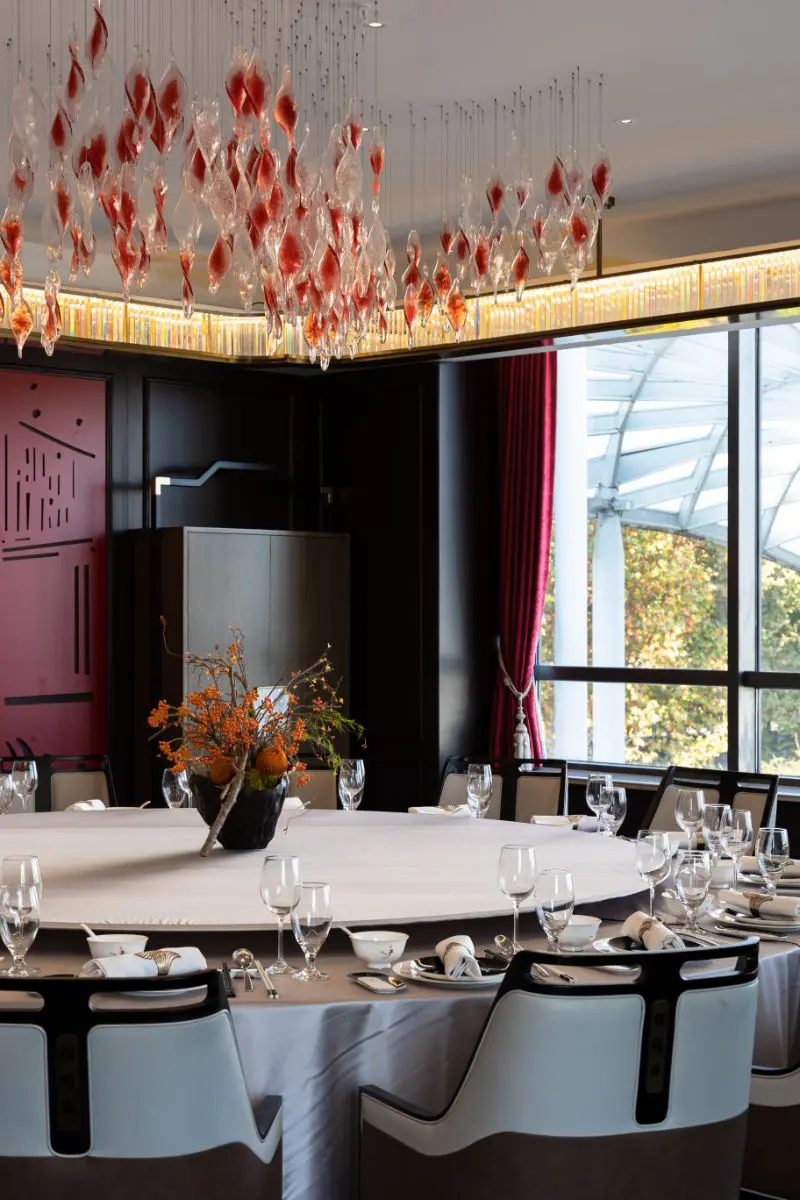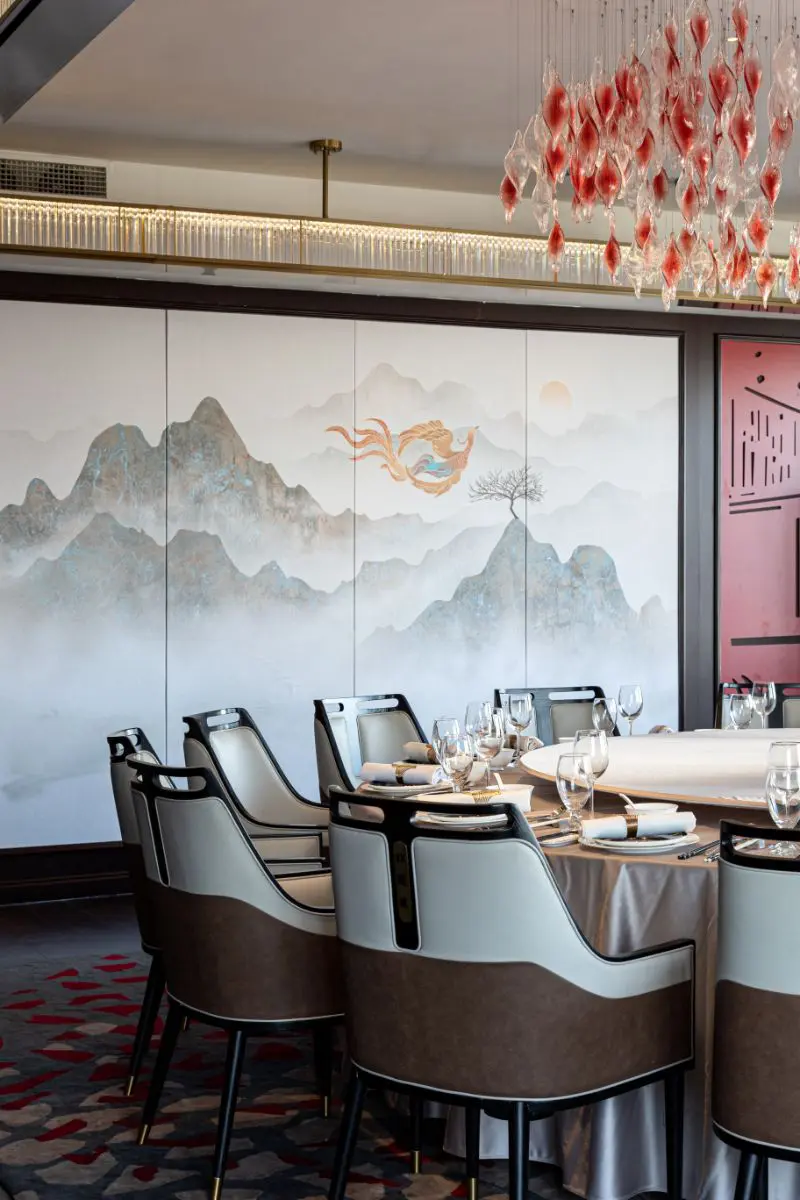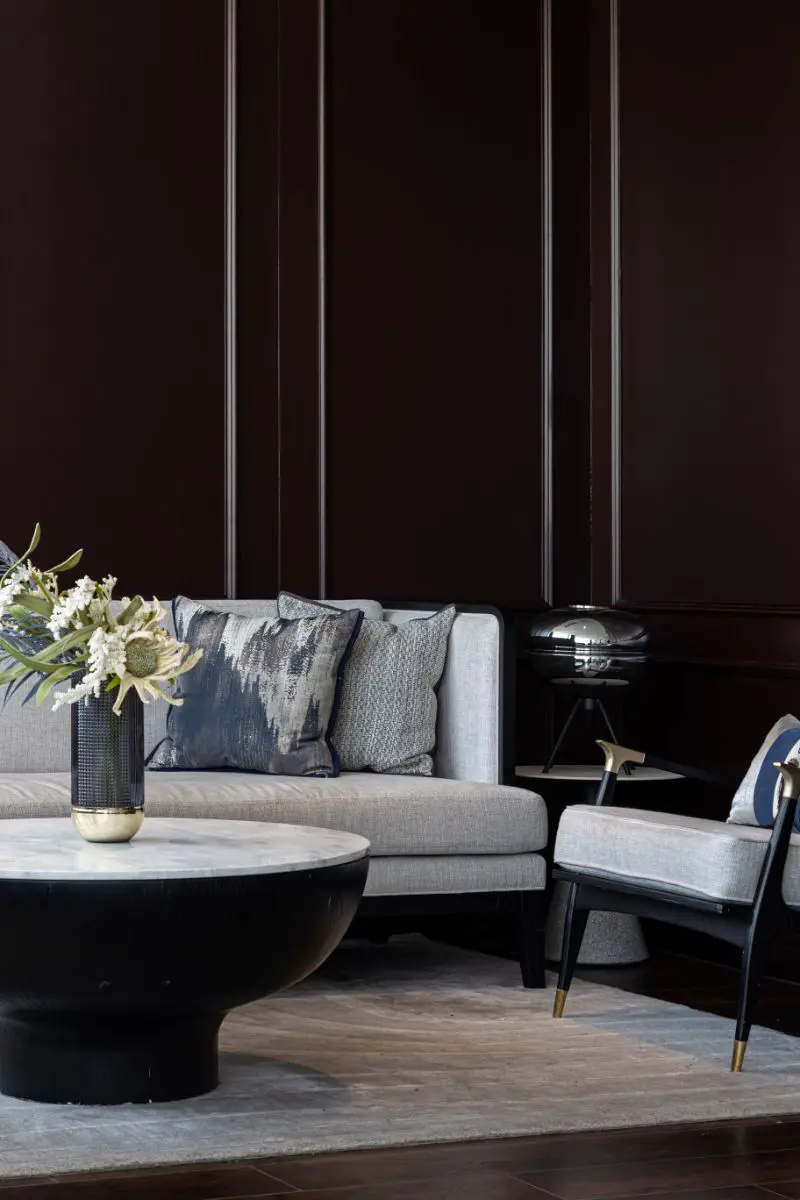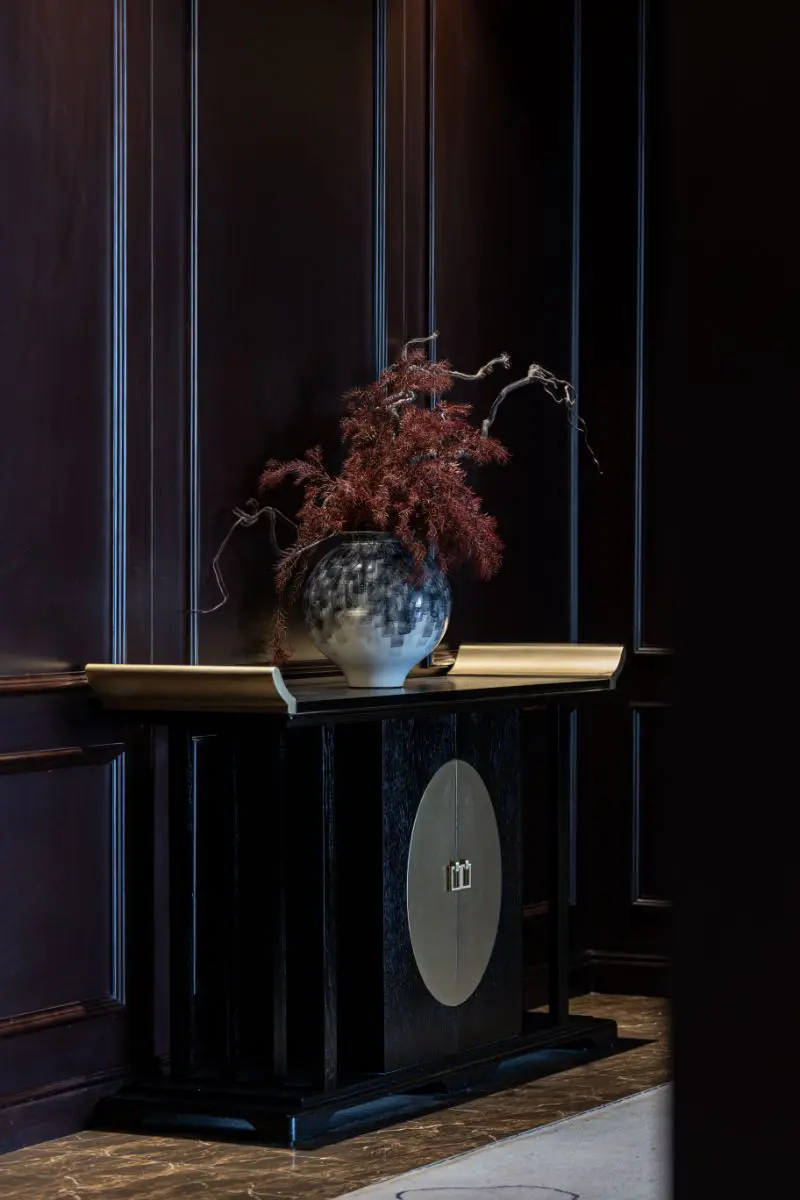 About Konghe (Shanghai) Interior Design Engineering Co., Ltd.
Konghe Design has rich experience in pre-planning, urban planning, architecture, landscape, interior, soft decoration, and artwork display. They are experts in the hotel, commercial, residential, real estate sales centers, and showroom design. They own an all-in-one design service in boutique hotels, real estate sales offices and showrooms, urban hotels and resorts, and urban complexes.
"Kong" means empty, representing the infinite space of creation, while "He" means integration, which represents putting all possibilities into one. As a result, "Konghe" represents unlimited creativity or the idea that anything is possible.
They strive for excellence in design, perfection in service, constantly improve the application of design and art in space, seek new ideas in research, and endow a higher core value with enthusiasm and inspiration to the project.