The SPRING TIME HILLS were expected to be built up into an extremely beautiful space. In the central position of this permanent building, a pivotal spiral staircase, which sparkling like crystal and as beautiful as scenes in the movies opens up a sense of ritual living.
This is a place which fulling of flowing light and color. Gentlemanlike elegance and ladylike temperament emerged thoroughly with the design of bright-light emphasized and gorgeous texture. Moreover, the visual impact of the infinite expansion of space was brought out naturally with the unique silhouette and utilization of transparency and reflective materials. In the underground sunroom, natural views and actual space were intertwined visually like a beautiful illusion. The wide skylight was designed to show the intimate relationship with nature, with the stars shining brightly on the Milky Way and the exuberant green refreshing the heart. Otherwise, the jade-green marble is like a rippling lake, and the design of the arch door breaks with tradition, all of those views and designs strengthen the movielike visual enjoyment. Standing here, you might feel the meaning of exploring.
Designers played a gorgeous villa life with the expression of "montage", from architectural structure to space design and then to art display. They create a reality with dreams and play the prelude of times with the realm.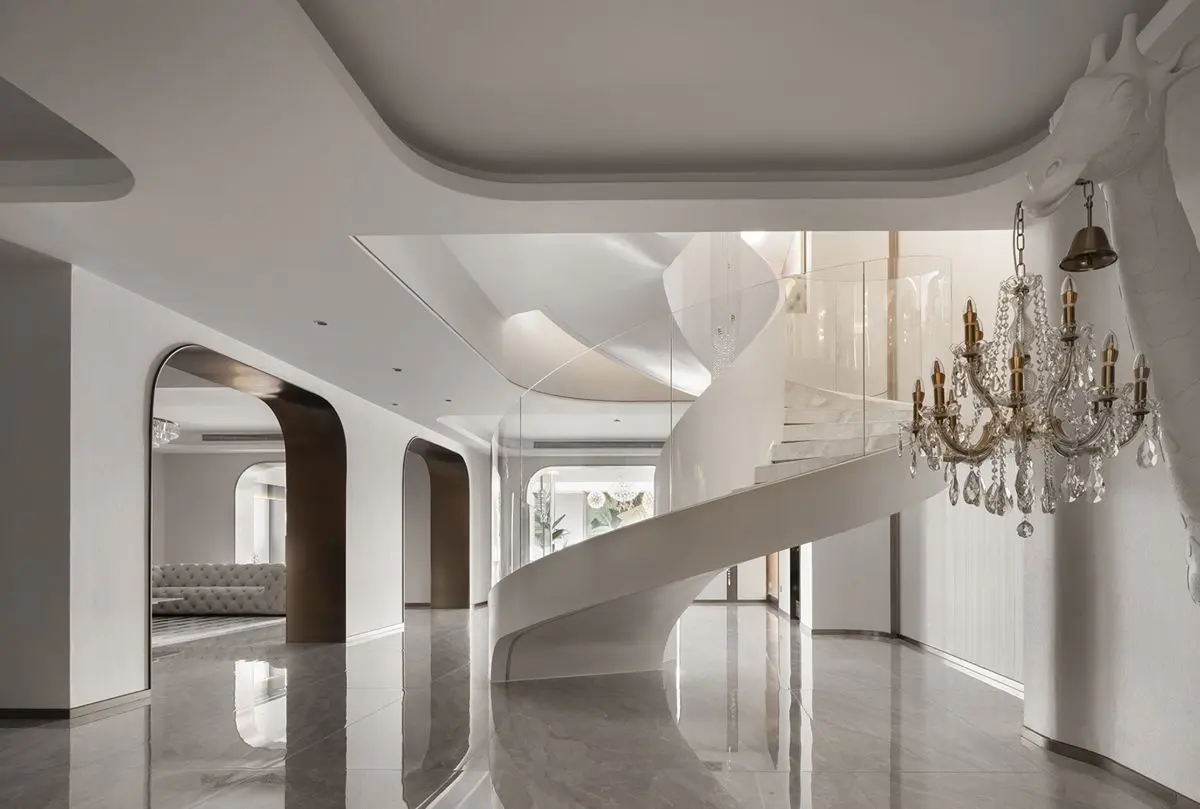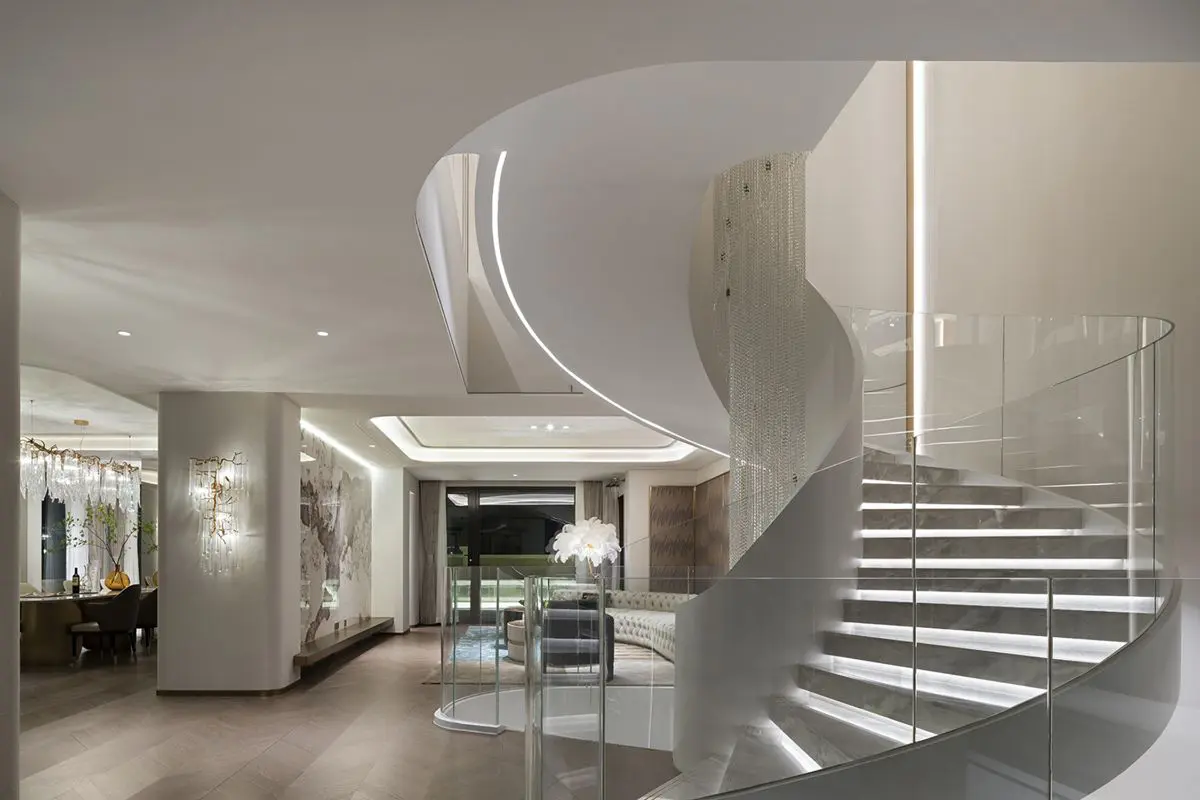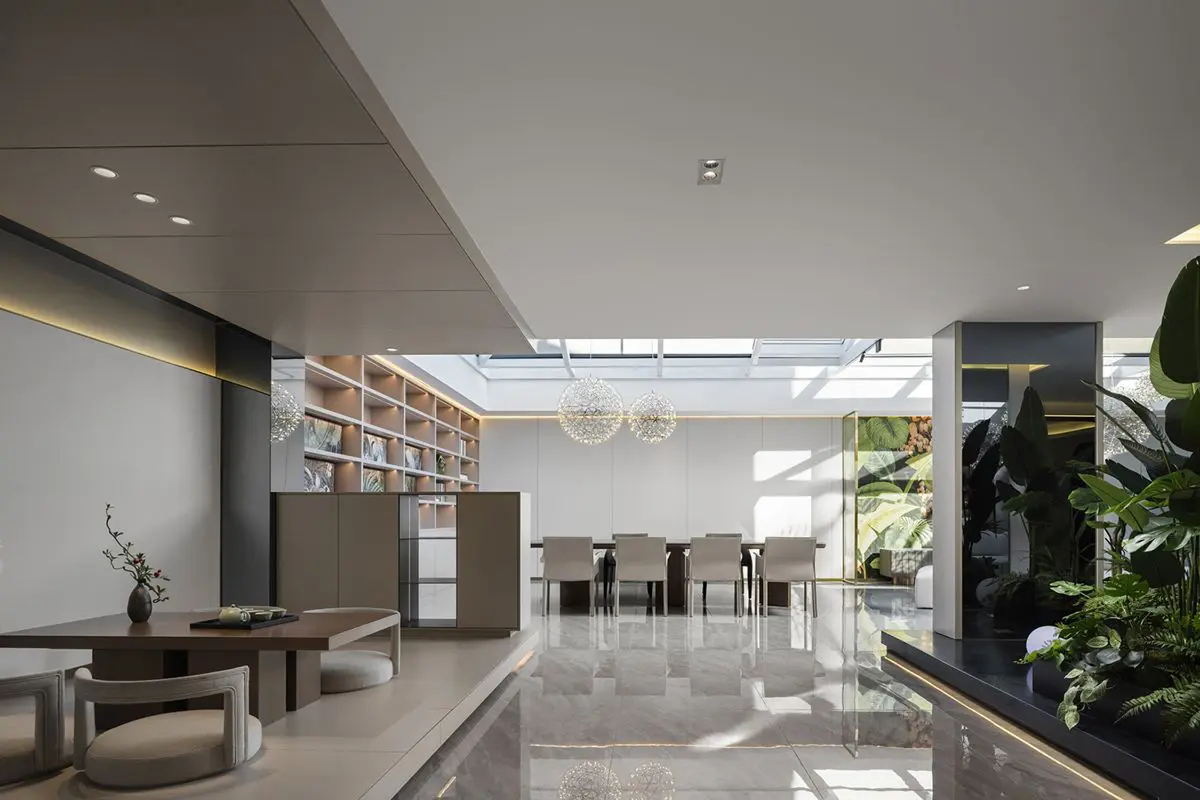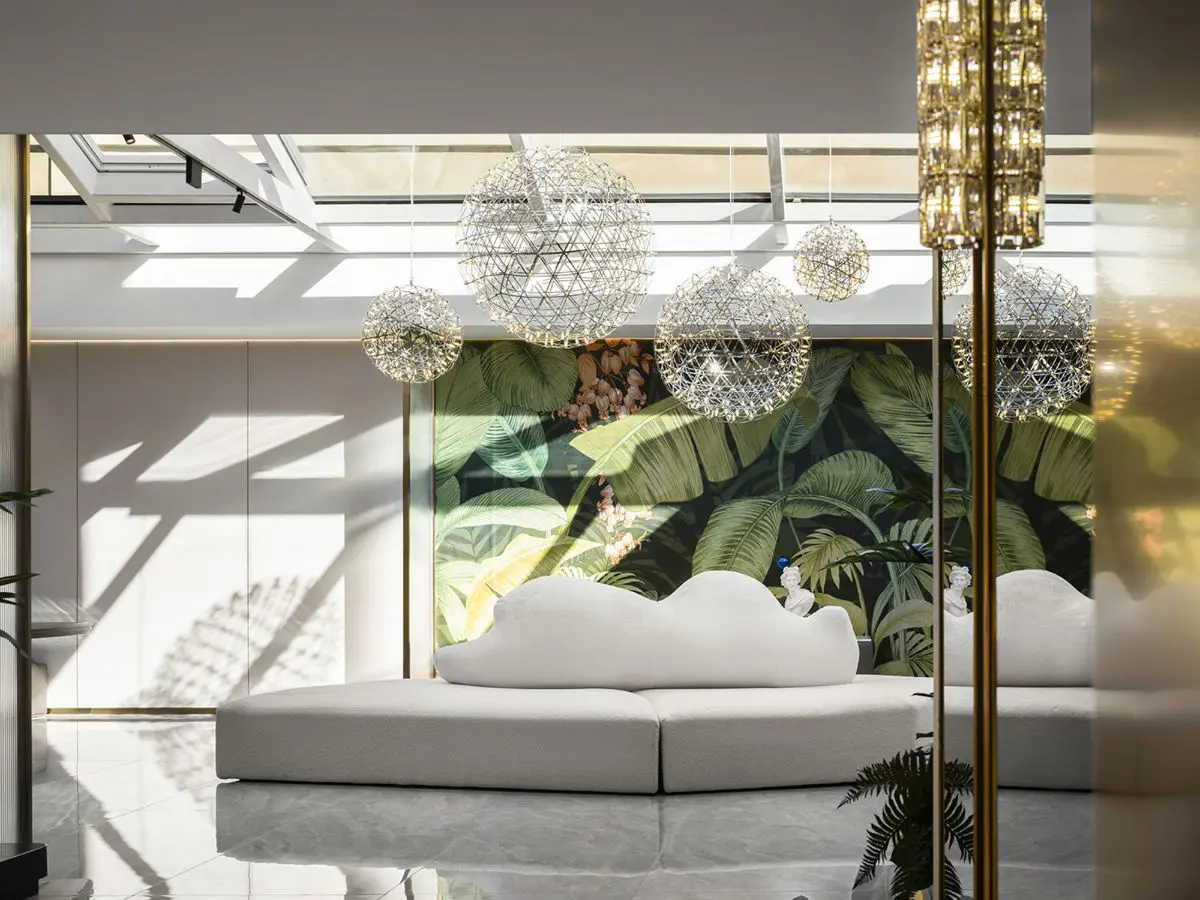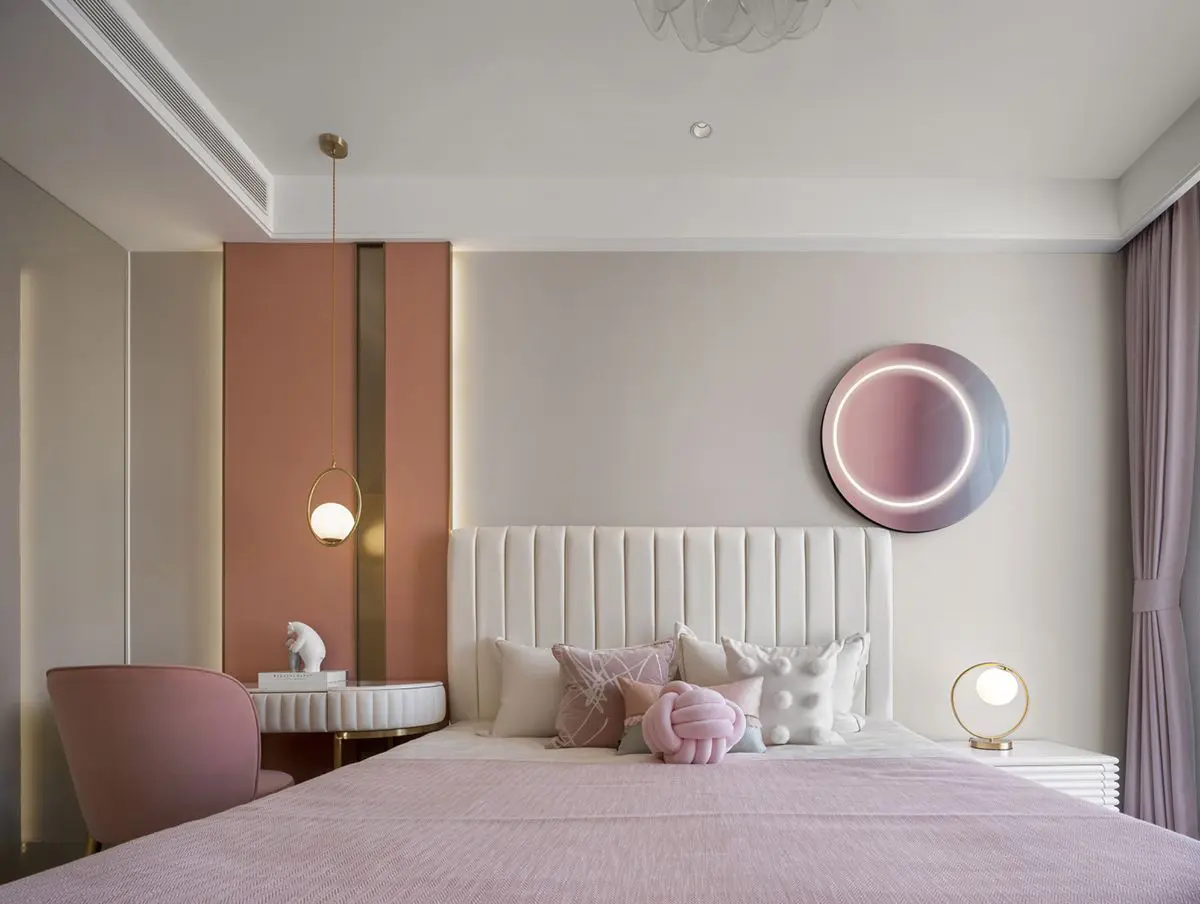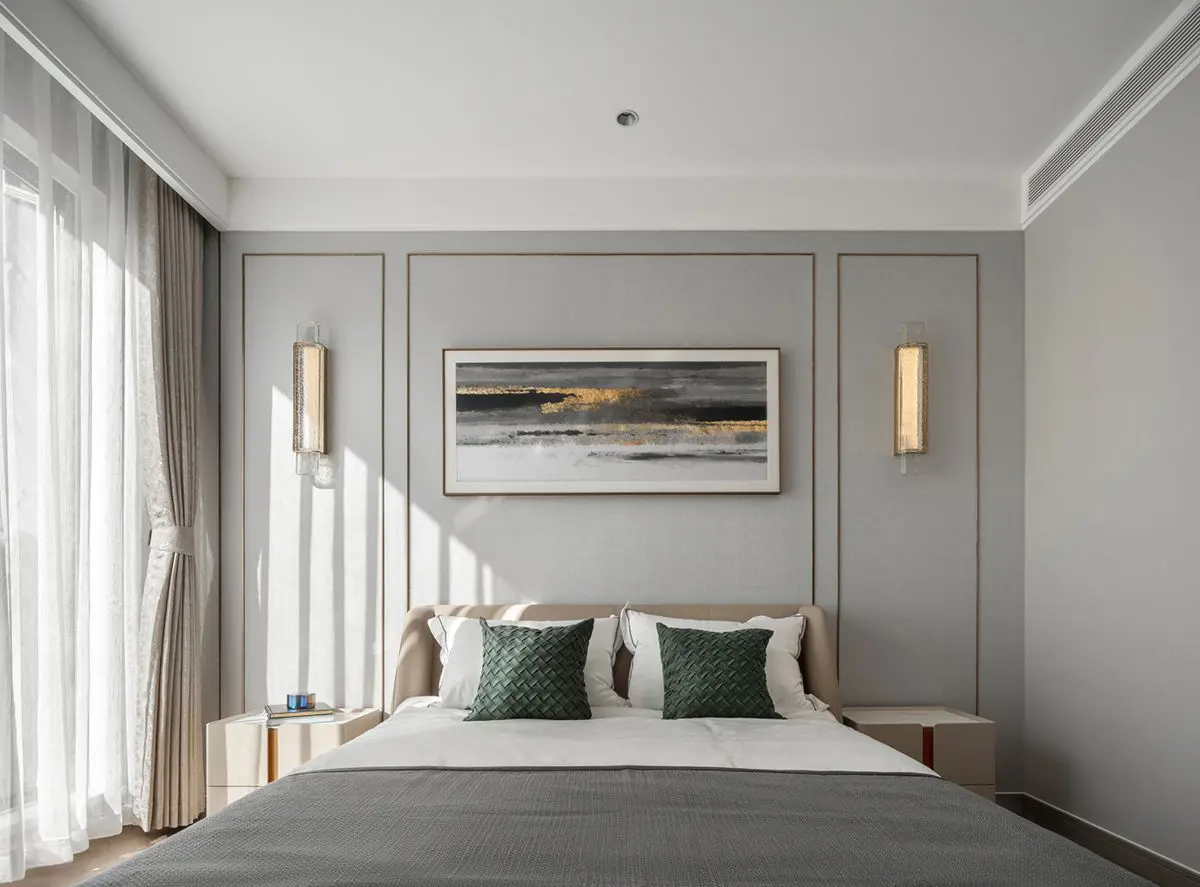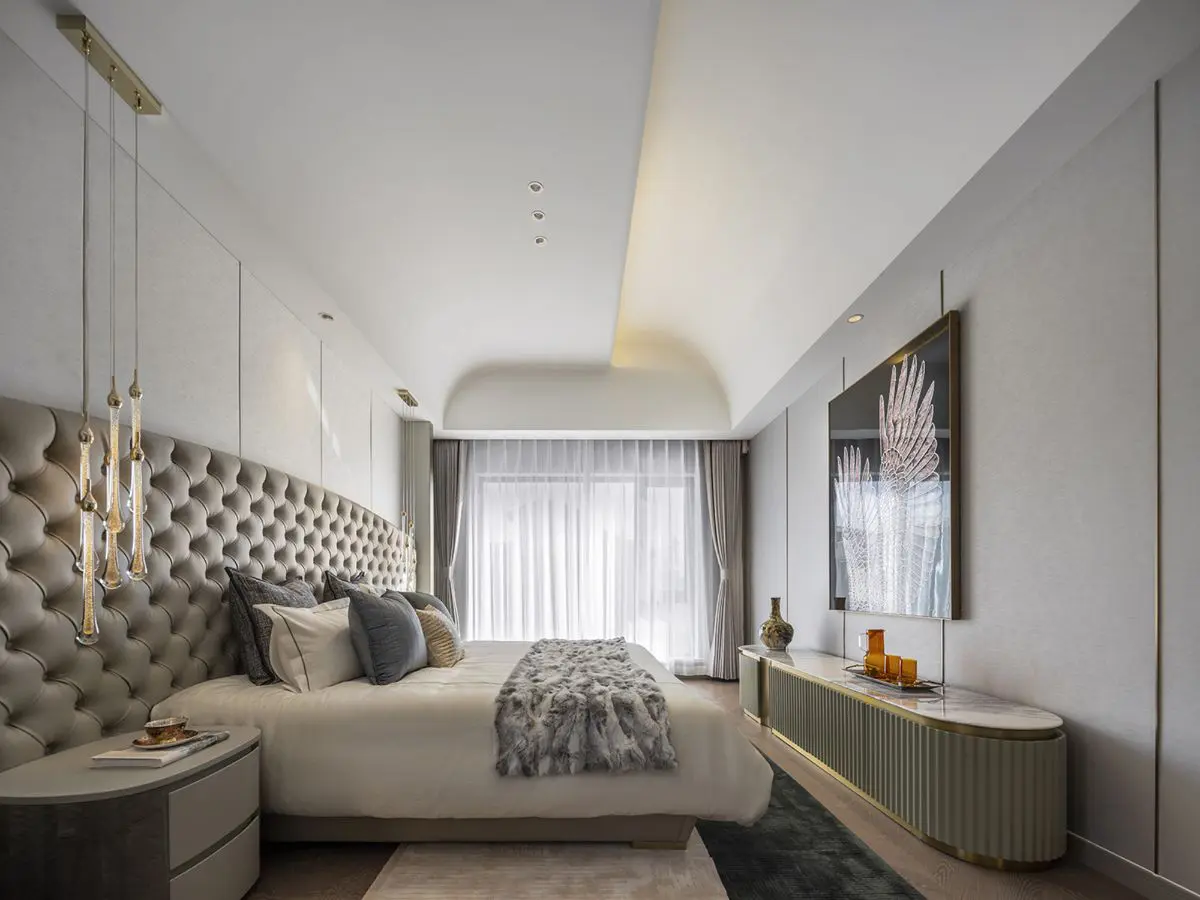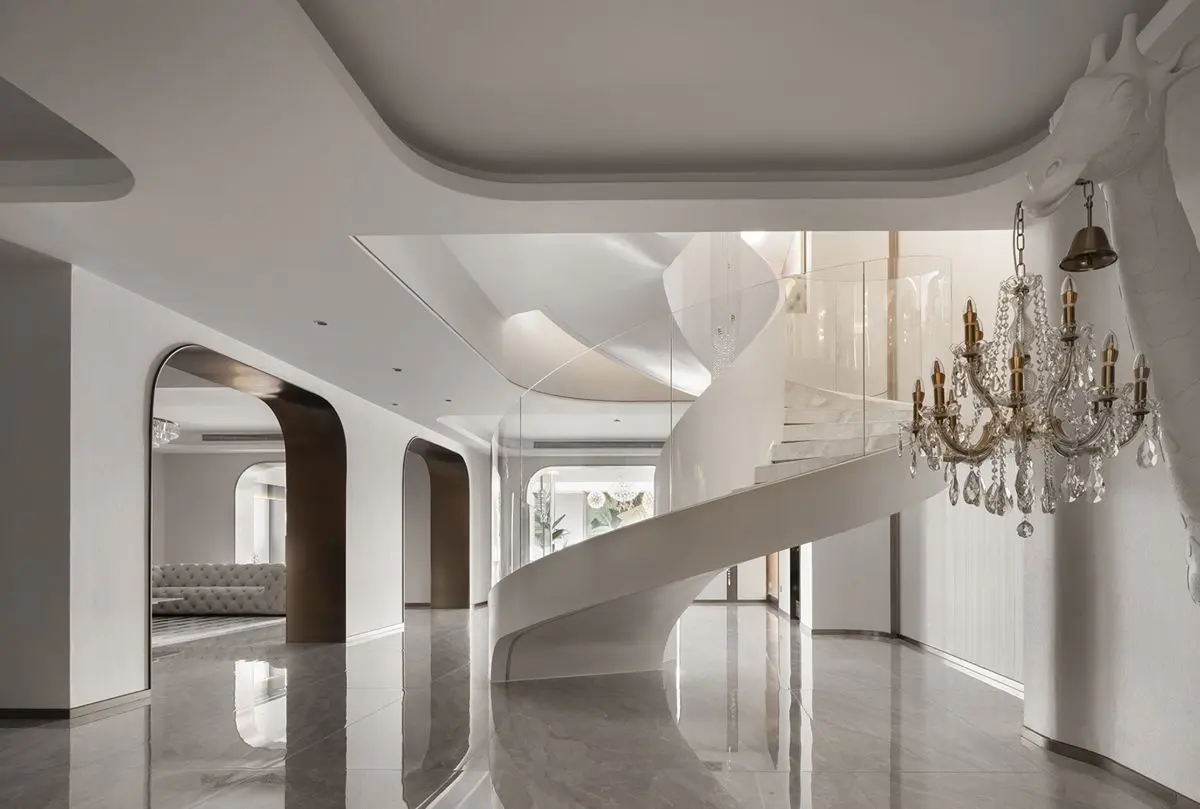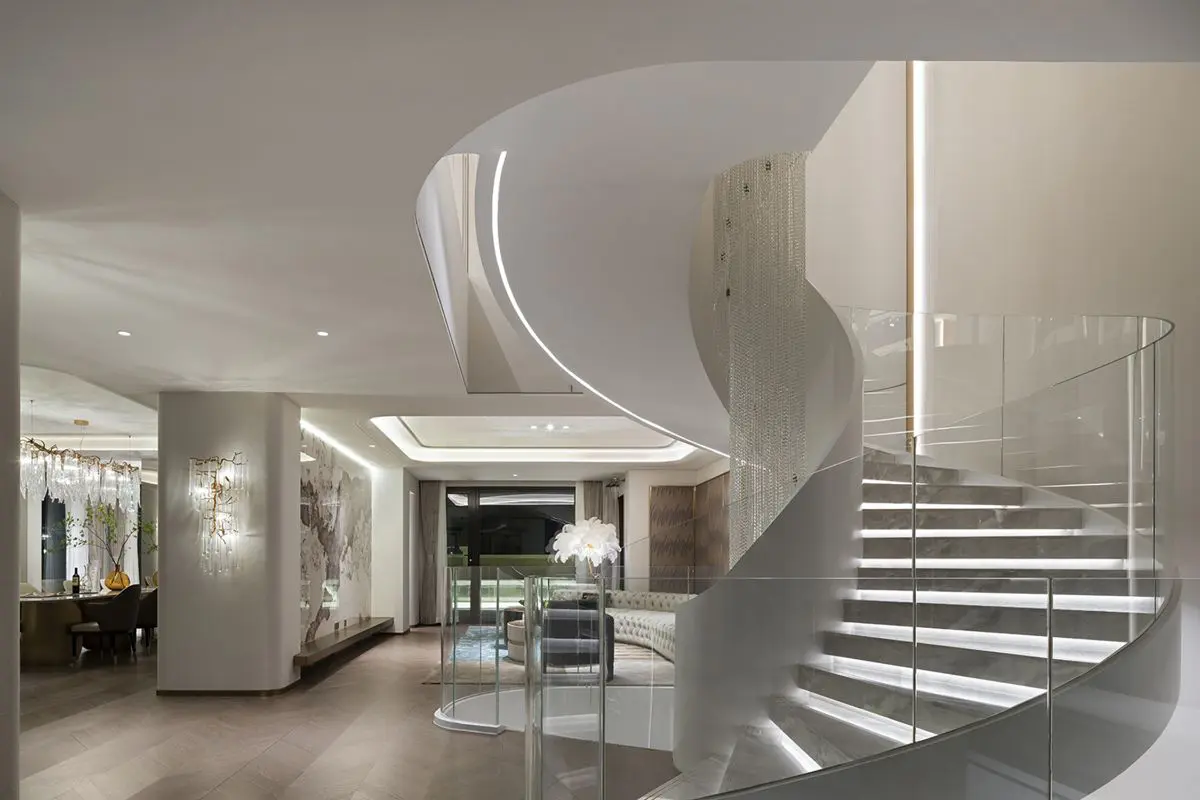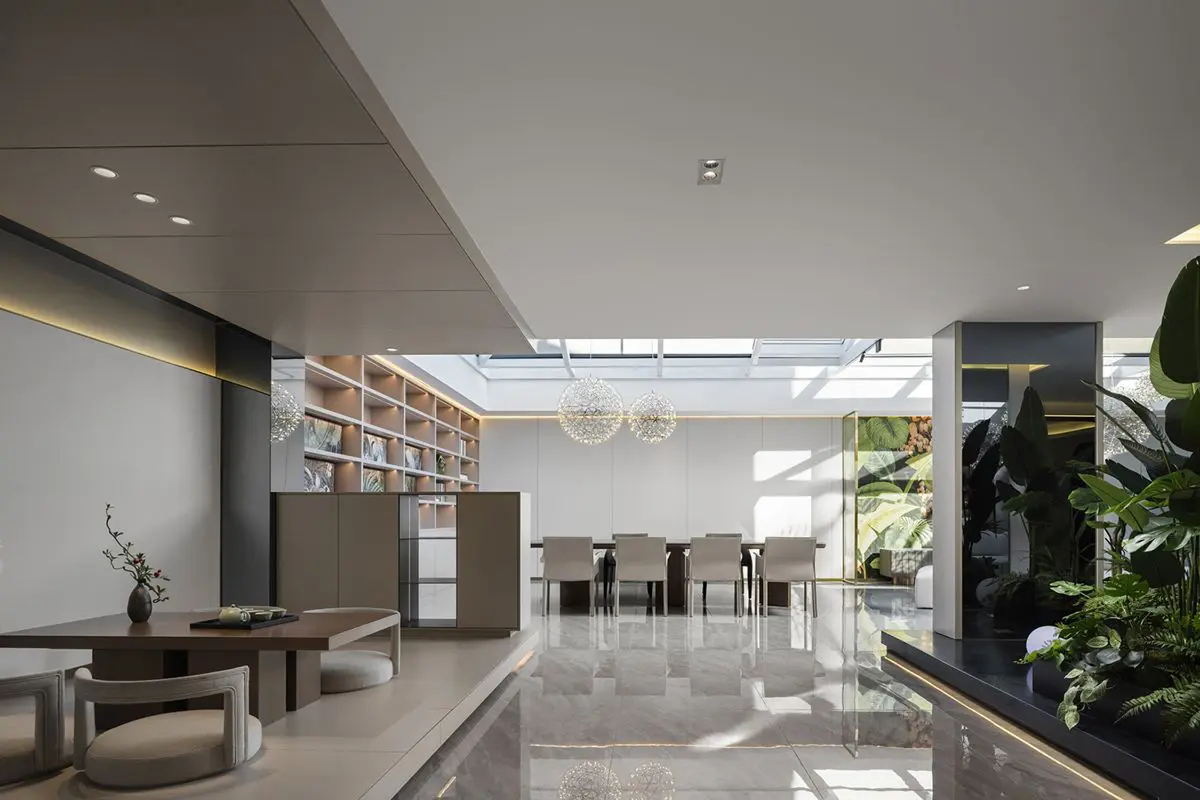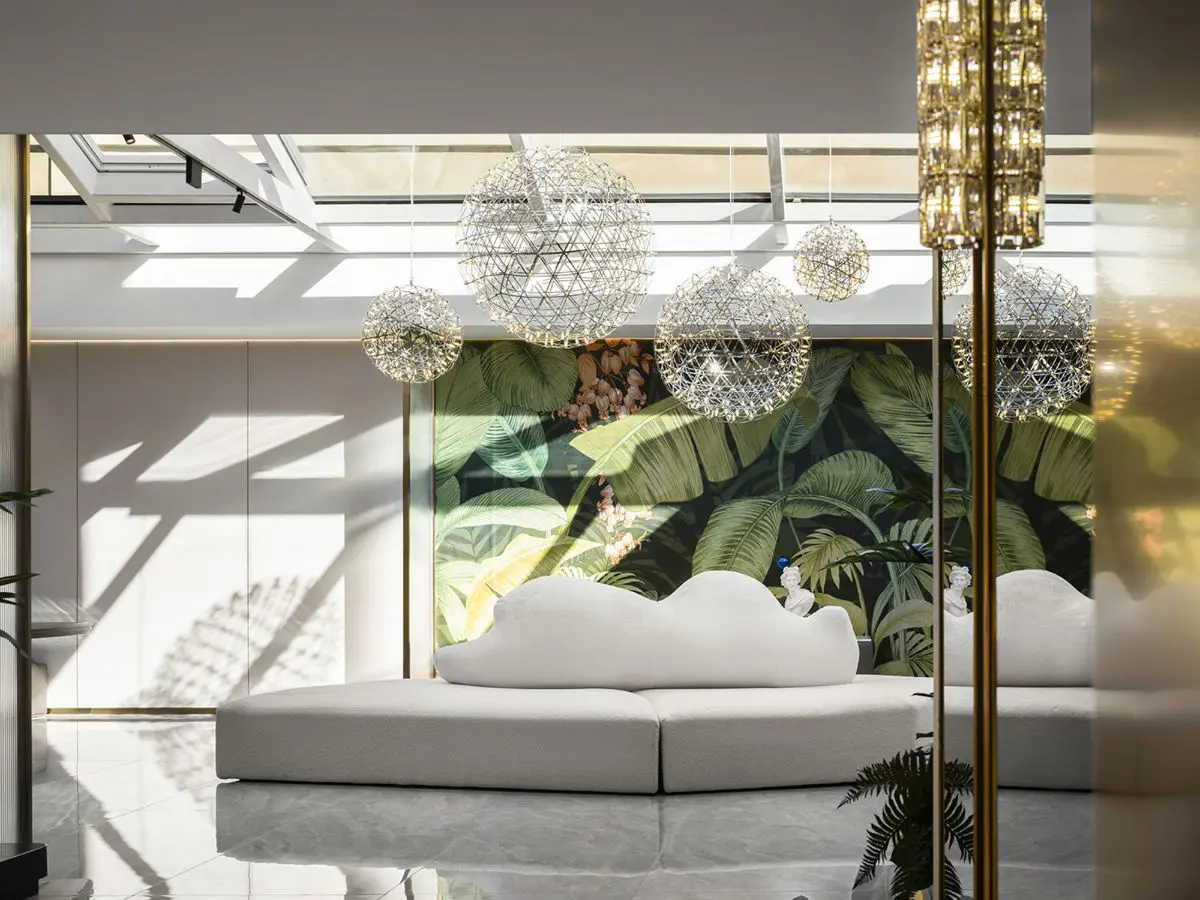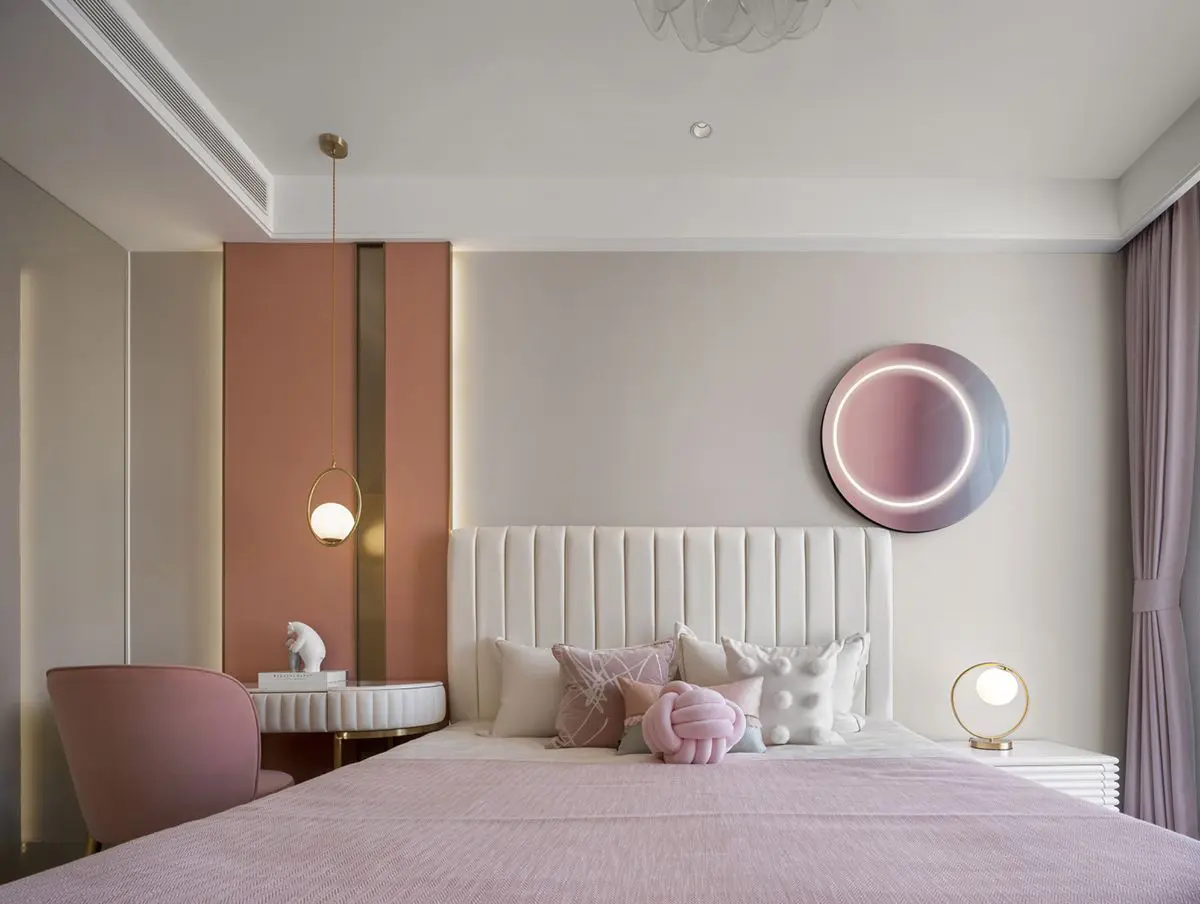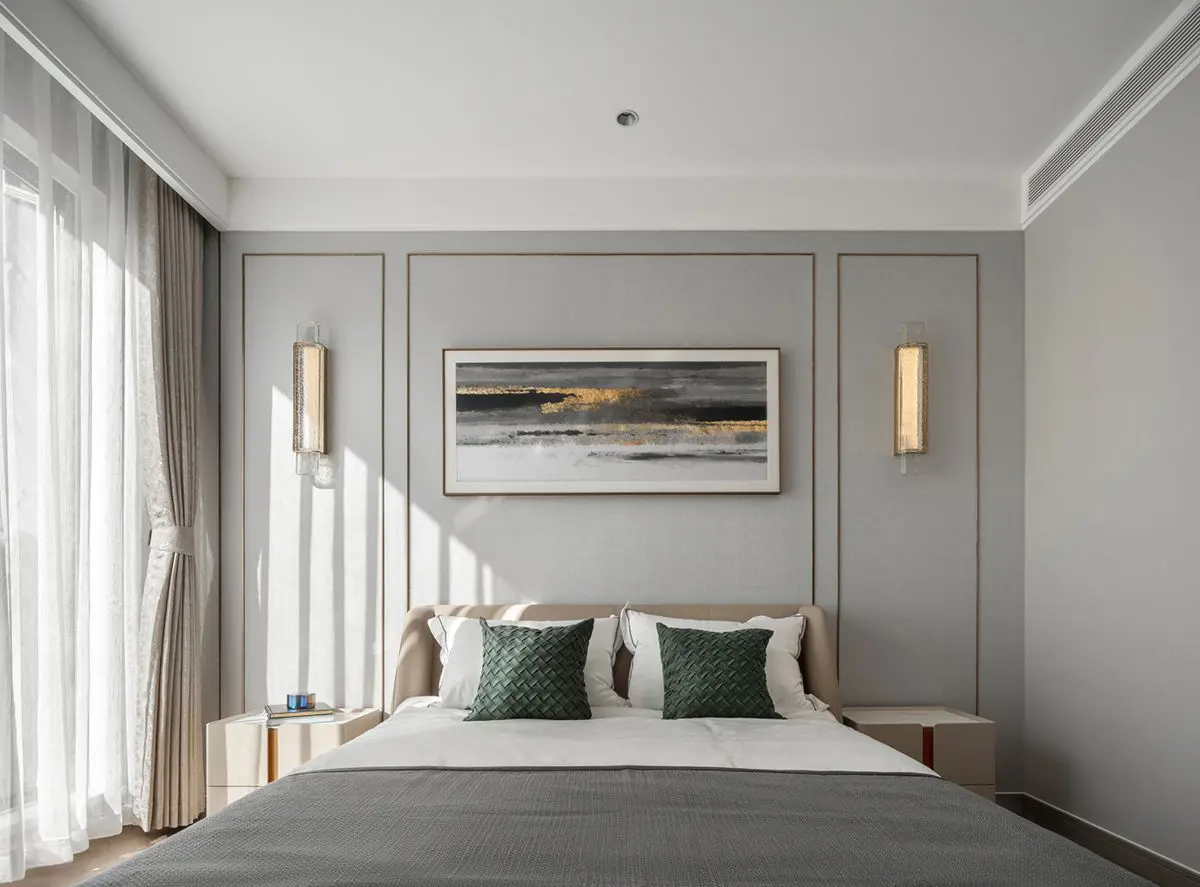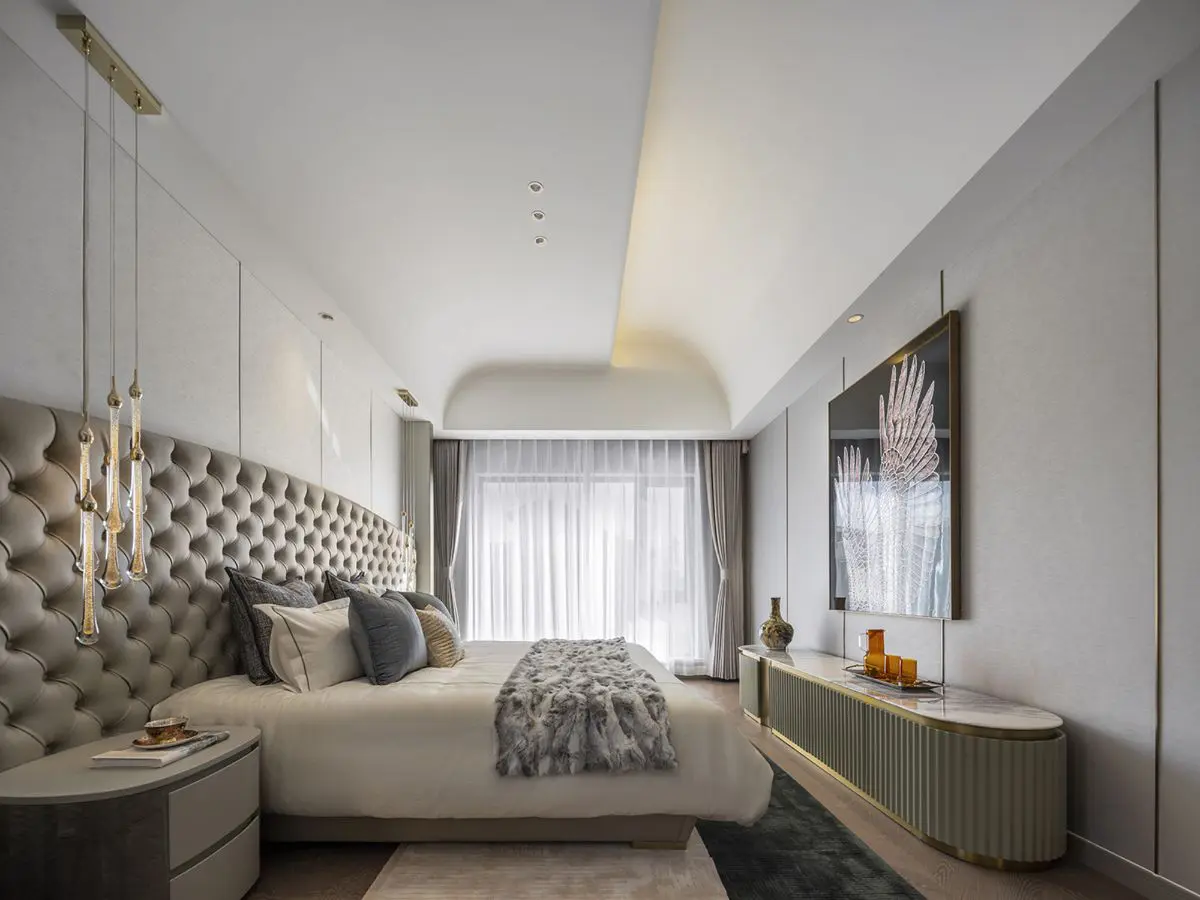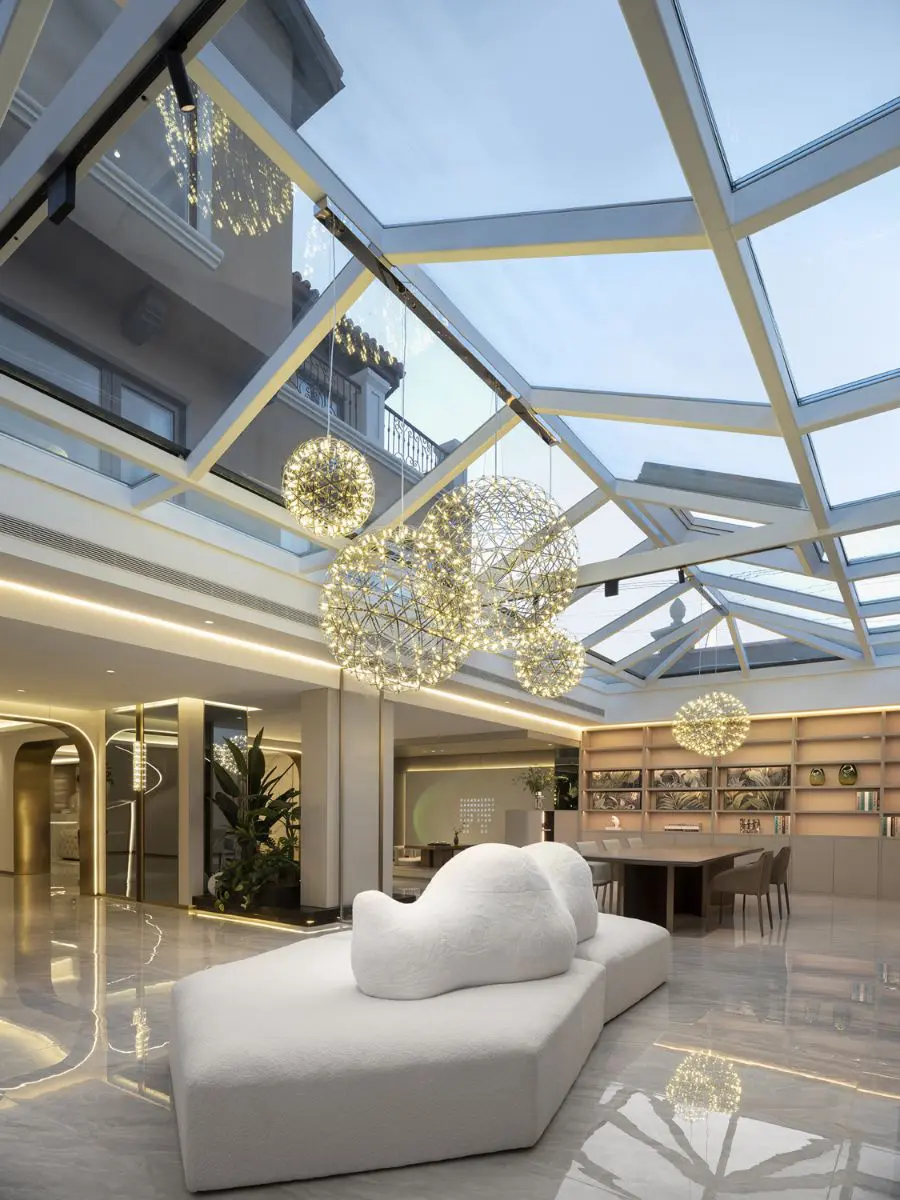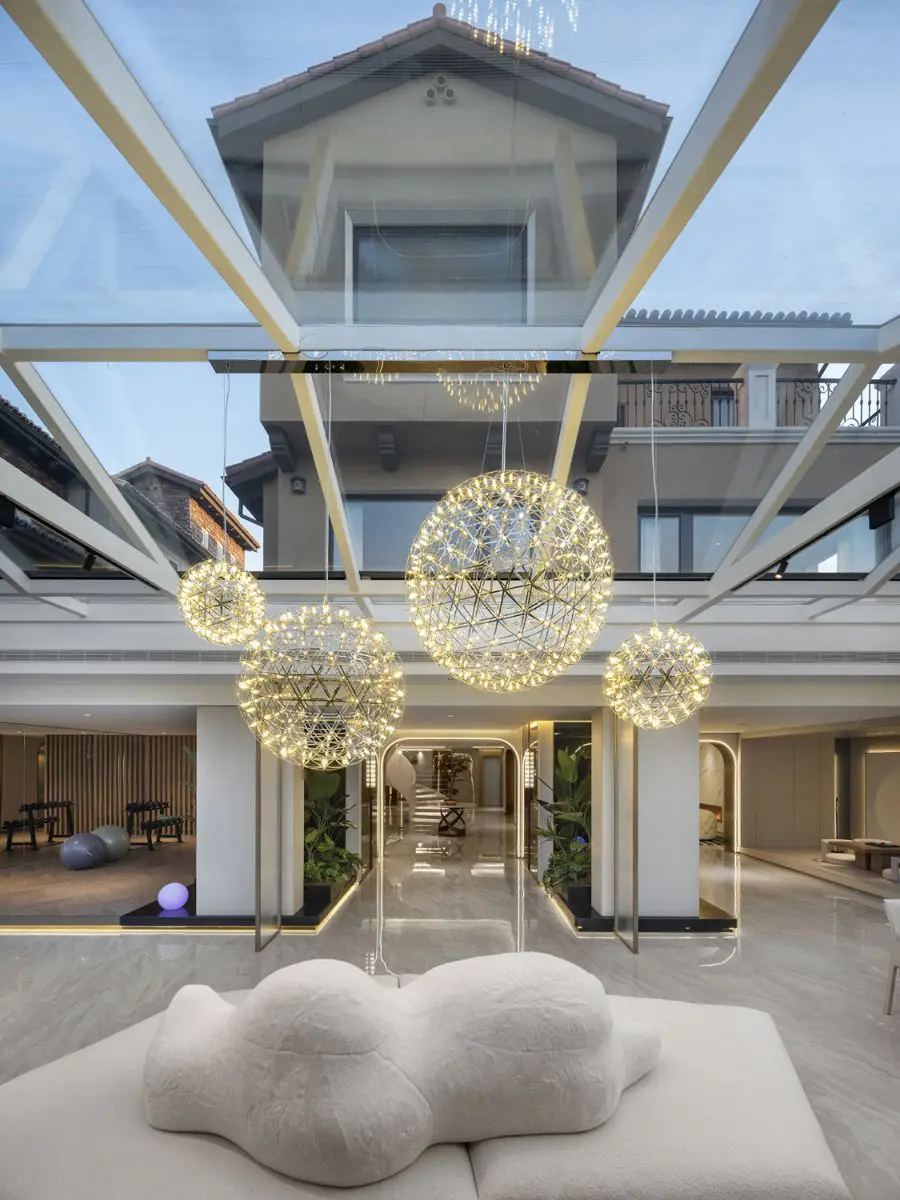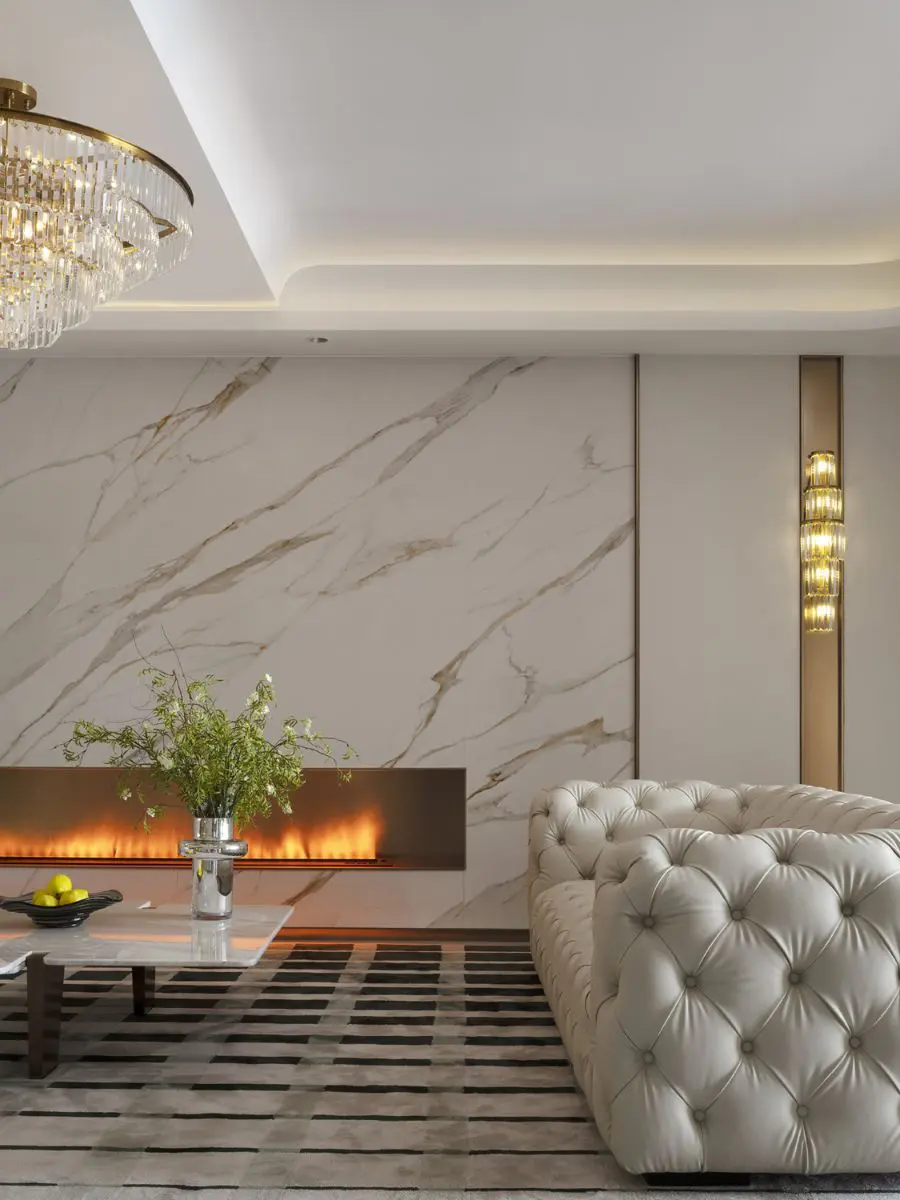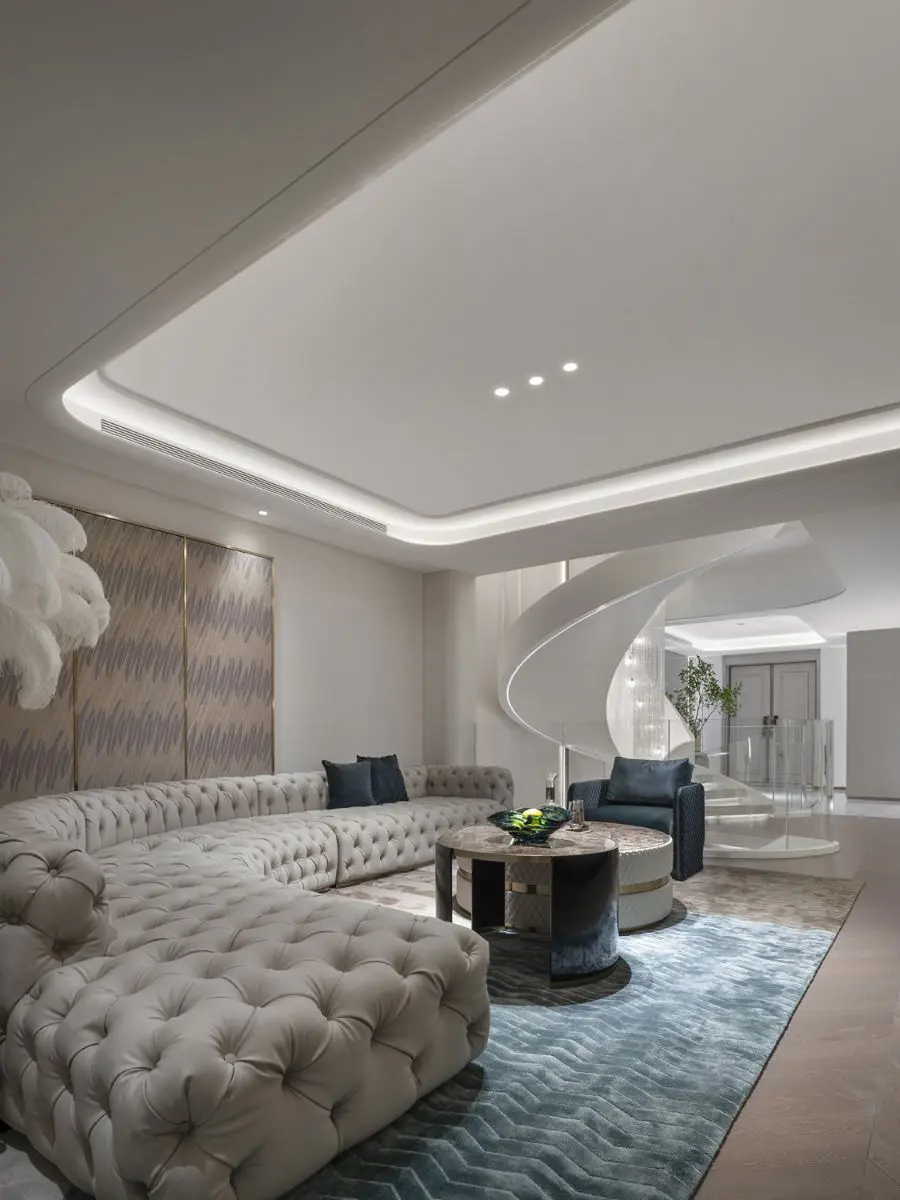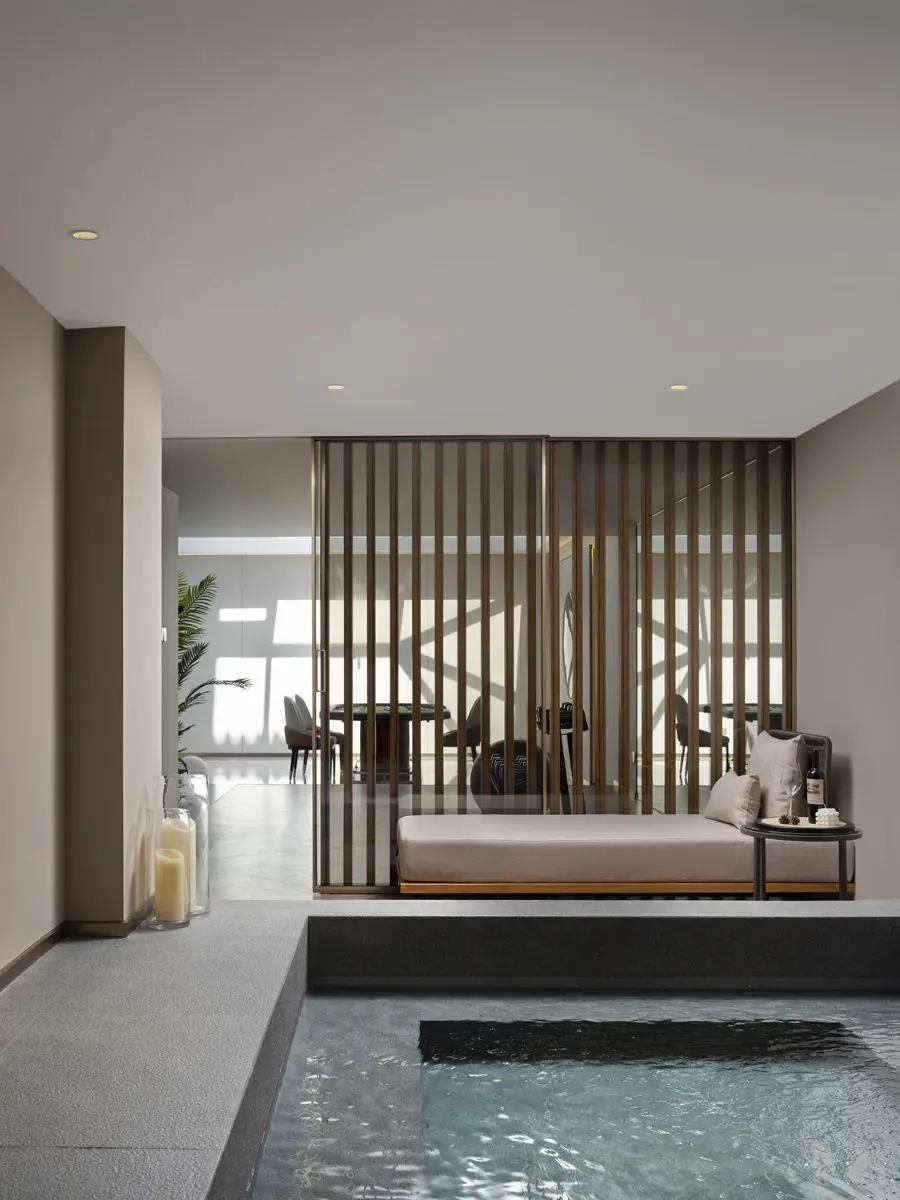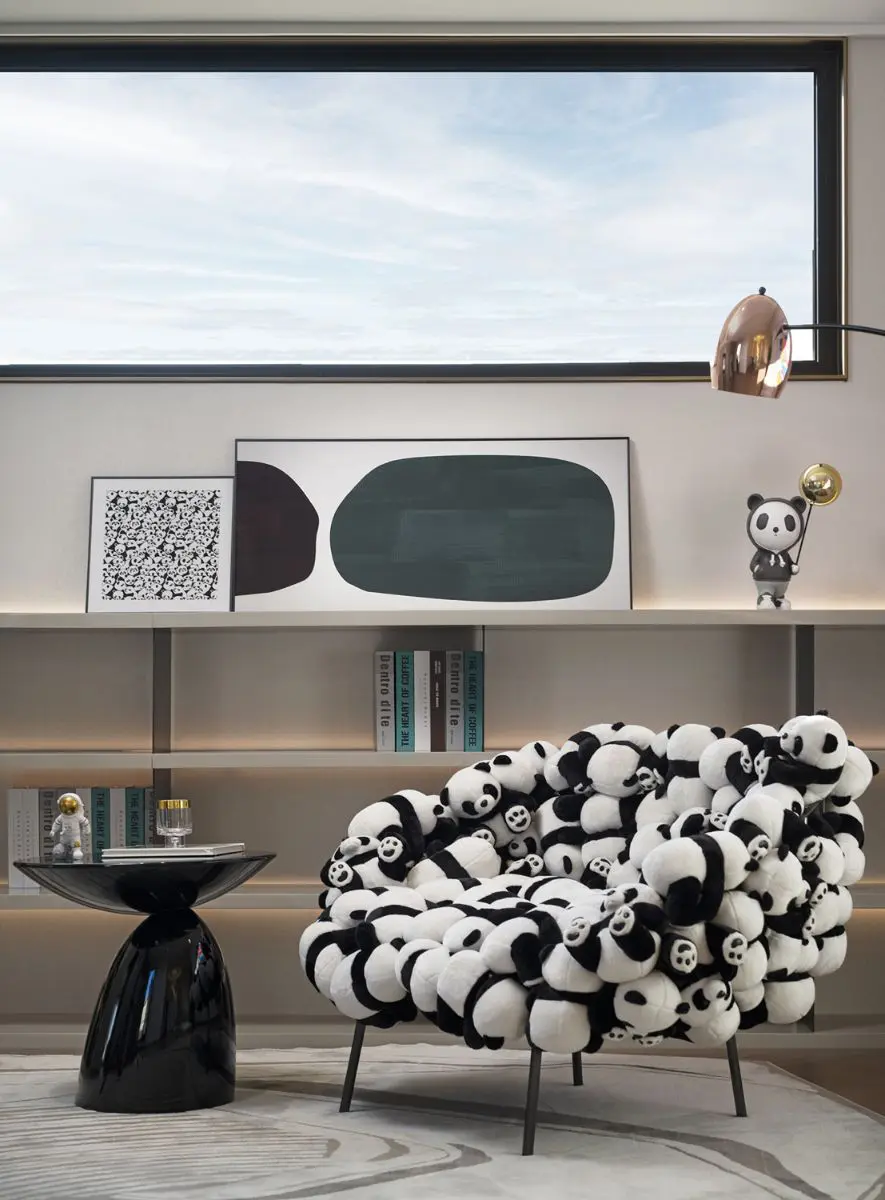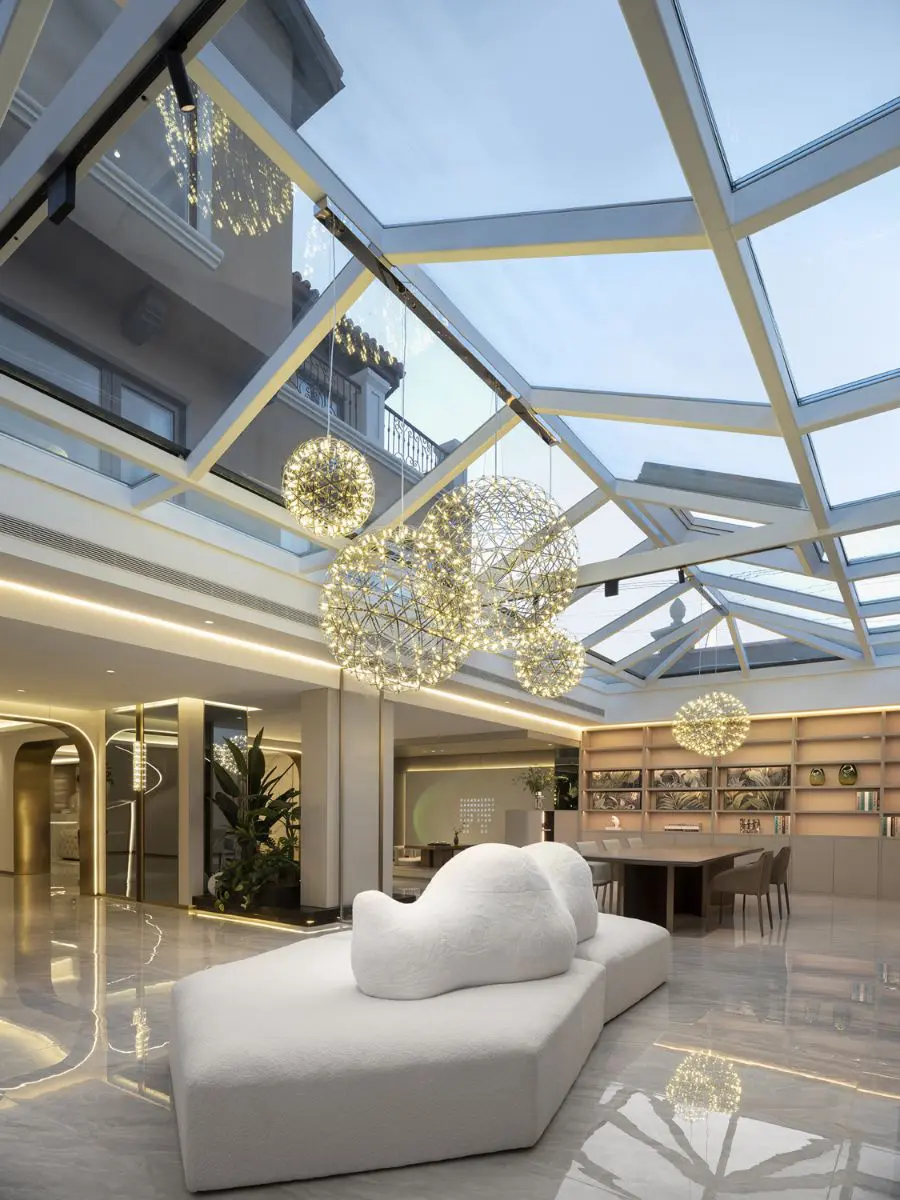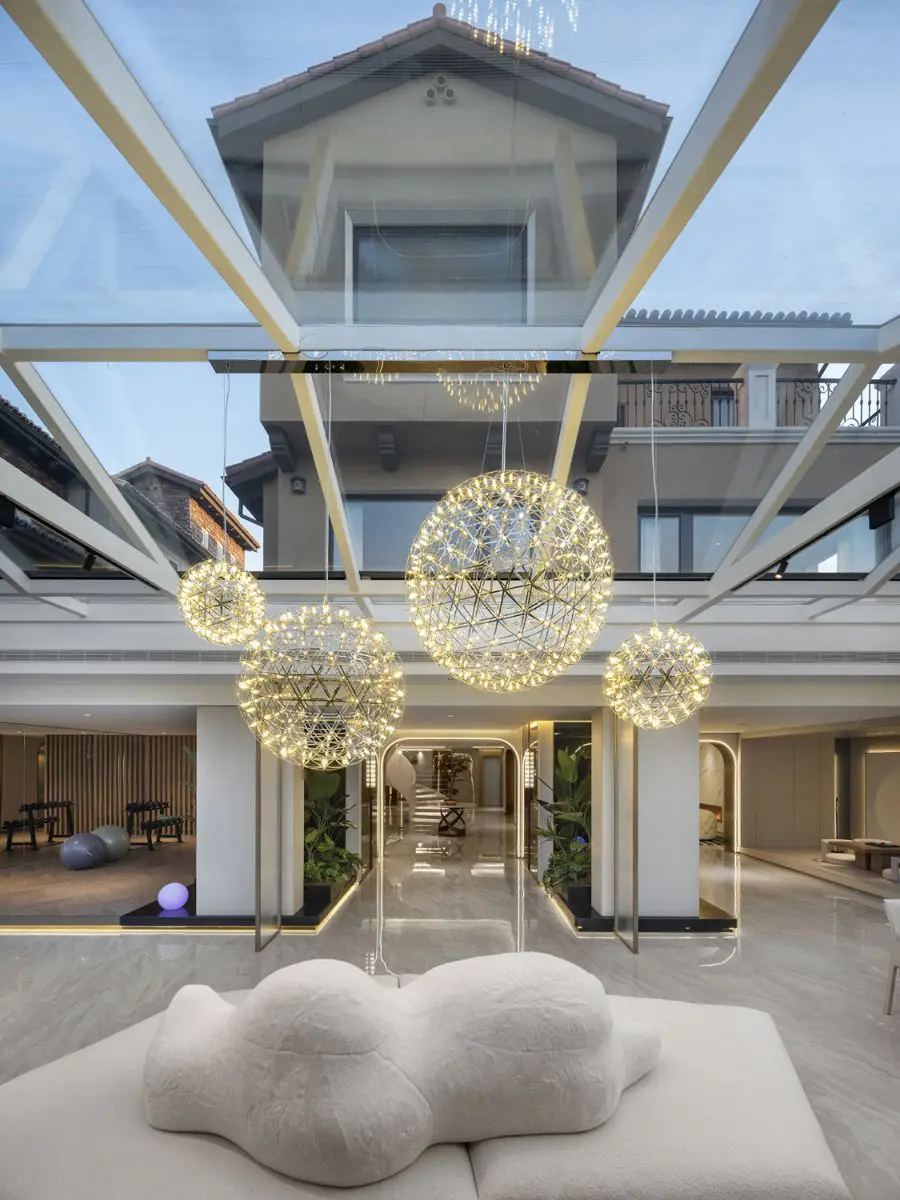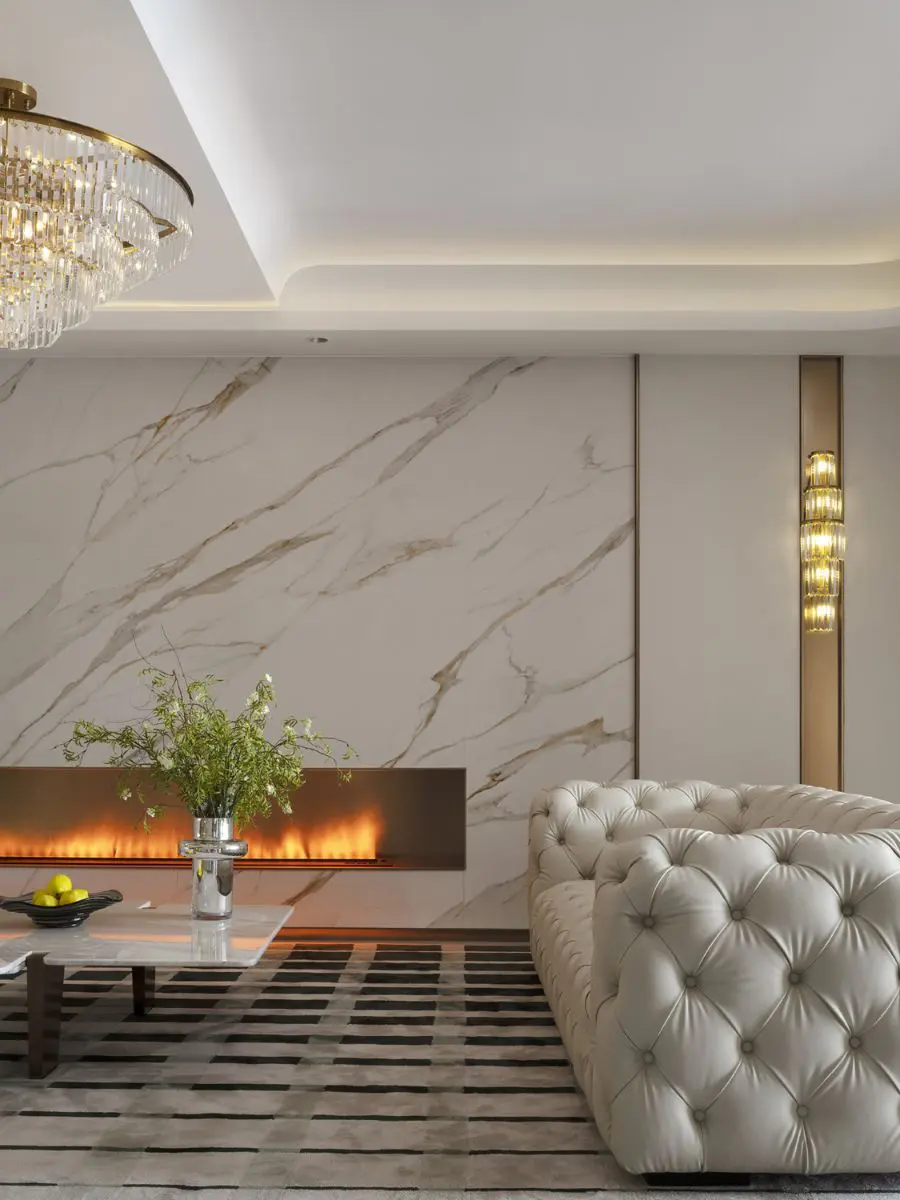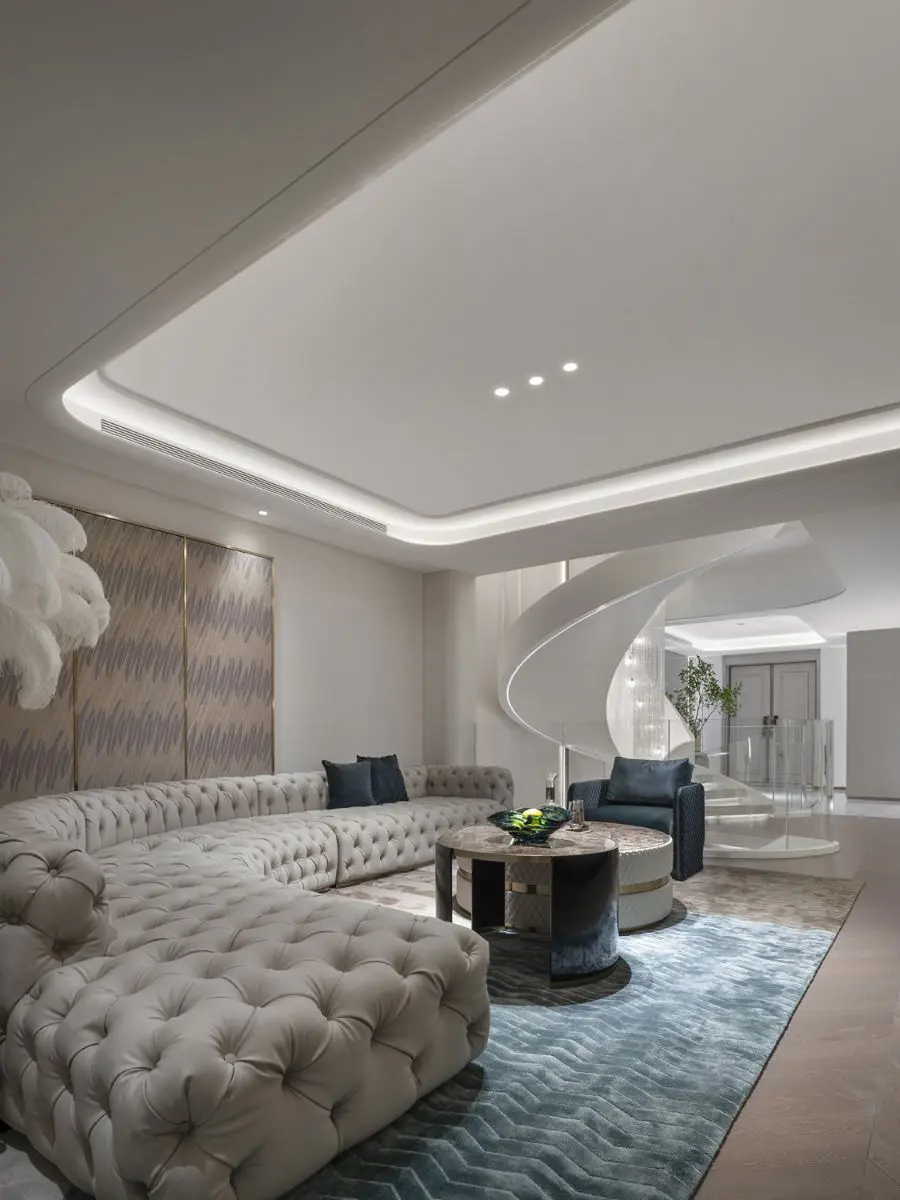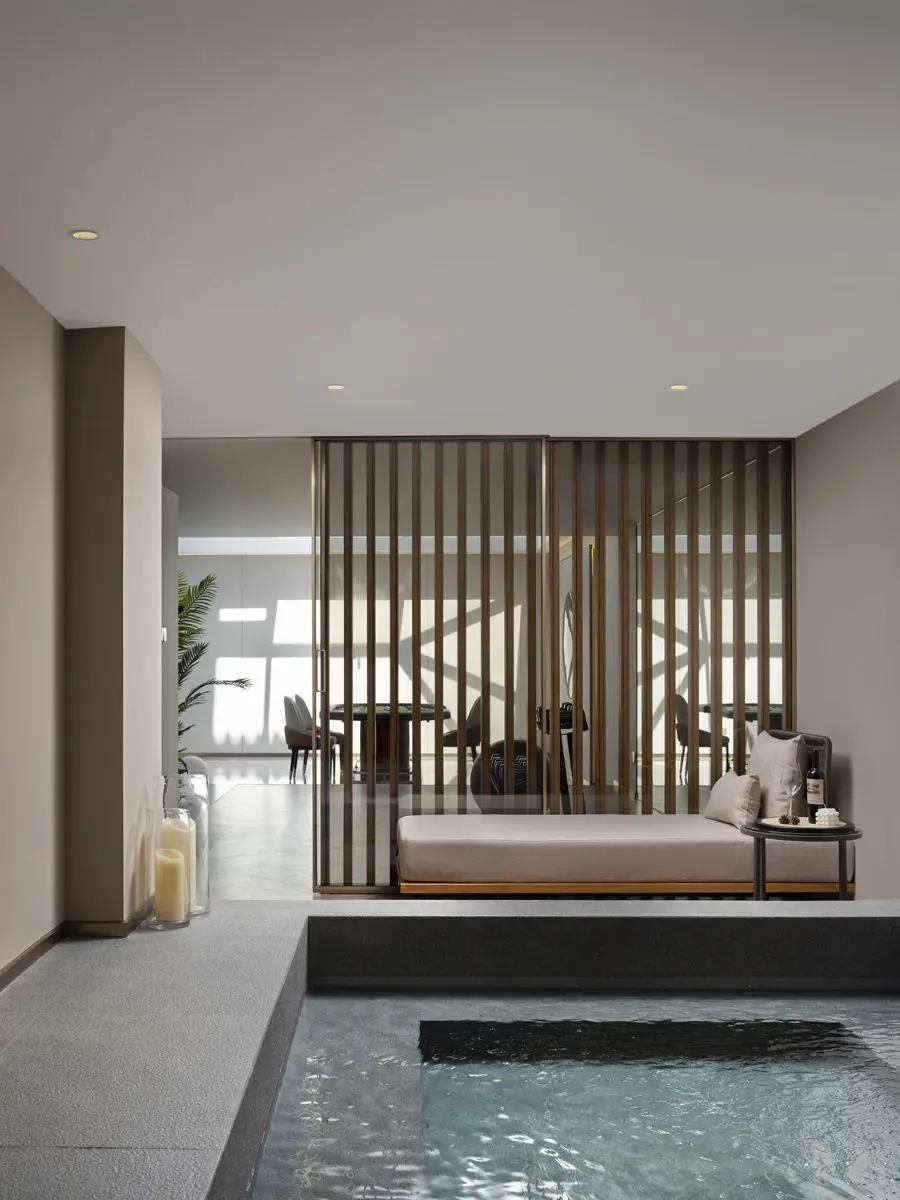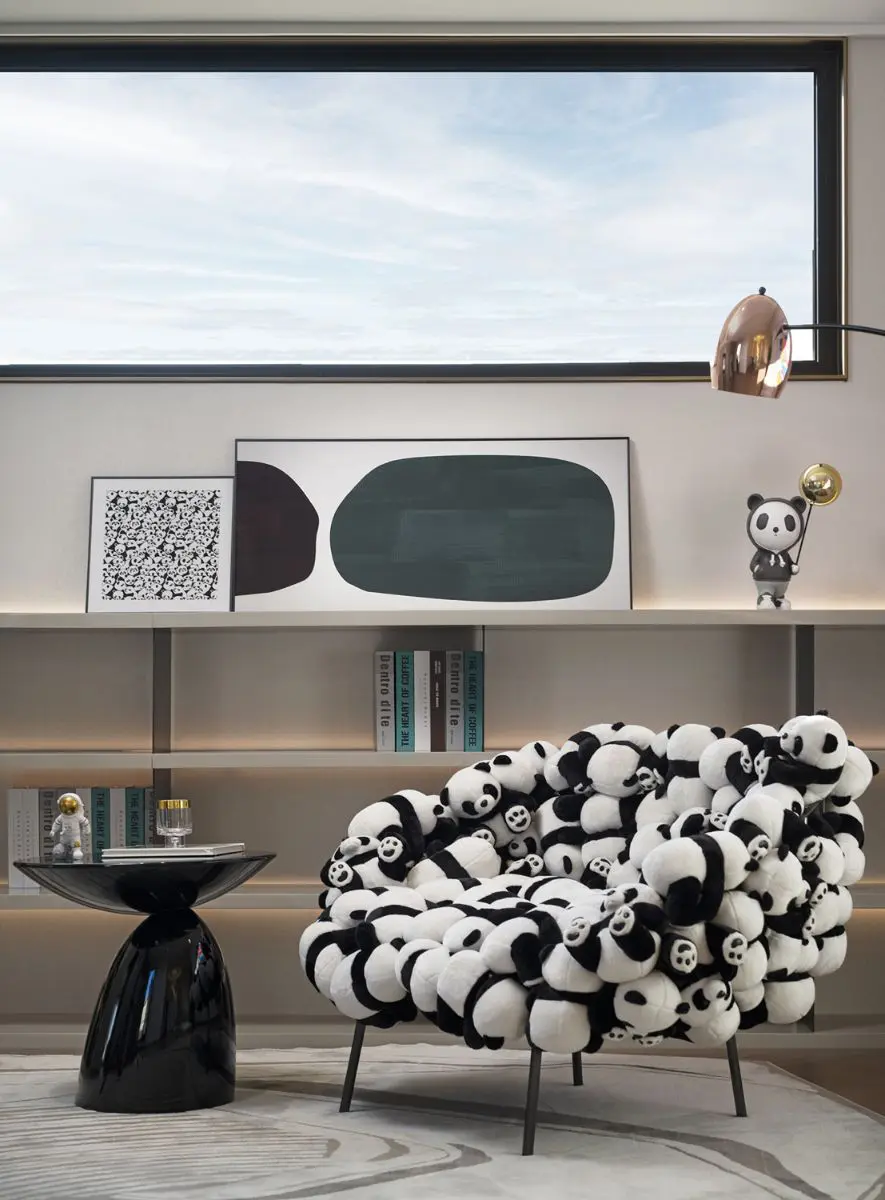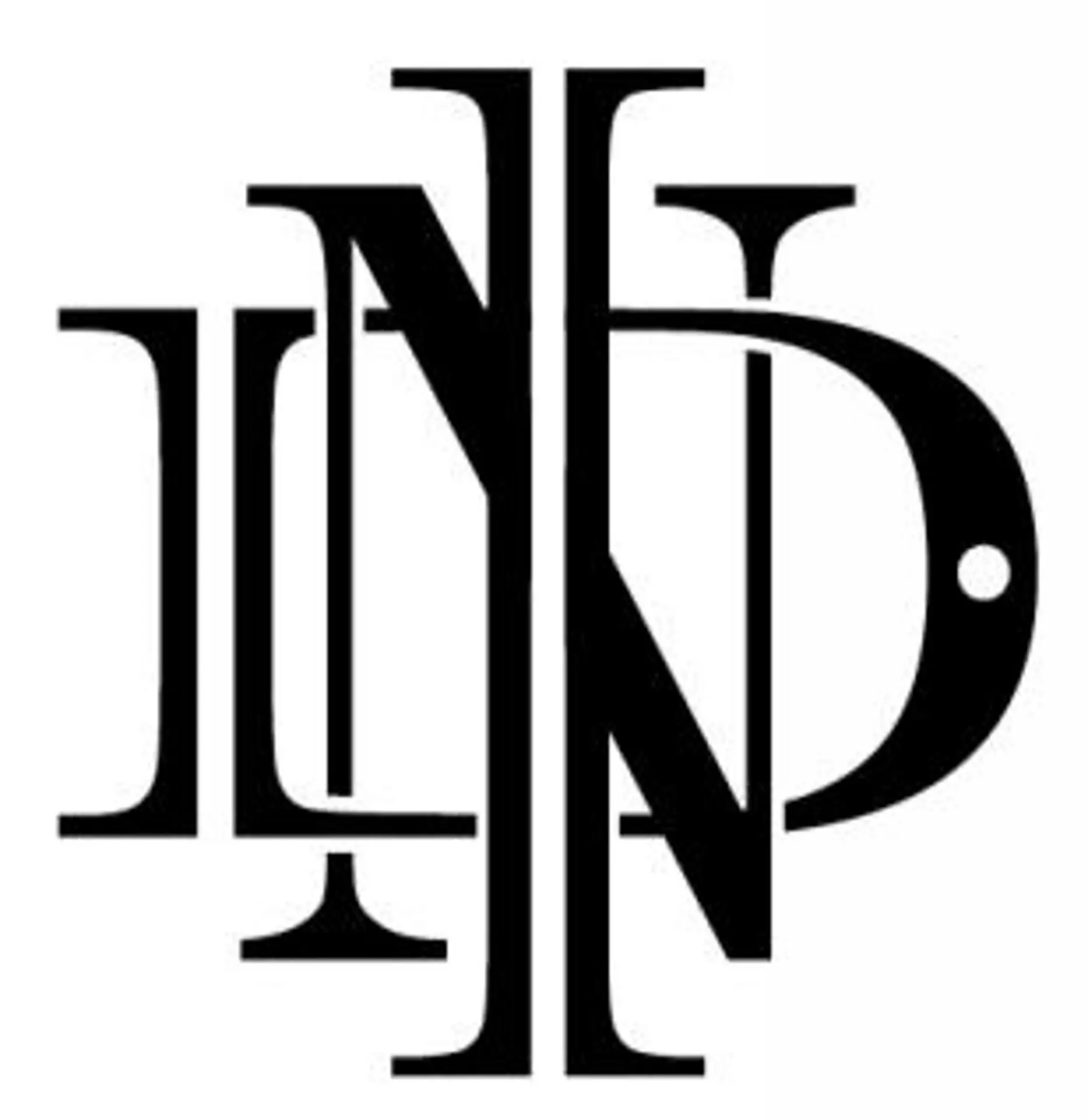 About Inside (Beijing) Decoration Design Co.,Ltd
INSIDE DESIGN in 2006, YingSaili (Beijing) Decoration Design Co., Ltd. is a design company with rich experience, enterprising spirit, design ability, execution ability and innovative spirit. The company takes high-quality professional qualified personnel as its basic framework, and strives to provide customers with professional and diversified services. Over the past ten years, we have successfully completed all kinds of design works, including space design and soft-fitting design services such as sales offices, model rooms, clubs, businesses and offices, and will continue to explore new frontiers in the field of design.