Tao-Li Spring Breeze ▪ Song-style aesthetic life scroll
Tao-Li Spring Breeze ▪ Song-style aesthetic life scroll
Fishing songs sing late, between mountains and rivers
"Living by the water, resting in the water, and the water's edge" 
Great rivers create the first rivers and mountains spring benefits,
Suqian is located in a city, deeply nourished by the vast lake and river
With history as ink, prosperous and gorgeous, living by the lake, landscape into painting
With people and people is called human happiness, and with heaven and peace, it is called heavenly happiness
From the shores of Xizi Lake to the shores of Luoma Lake, from the elegance of the Song Dynasty to contemporary observations
From earthly prosperity to lake courtyard at ease
A world of peach and plum, a dream field of life
Reception Hall – Into the Mirror Twilight
The lobby grille area adds a sense of sequential sculptural decoration, which together creates a simple temperament
Negotiation area – Kang Street sit
Infused with the simple rhyme of Song Dynasty aesthetics, the shape is atmospheric and beautiful
VIP Room – Tea Tasting
The overall layout feels warm, creating a cordial, private and noble atmosphere of the local space.
Landscape area – winding paths
Extract the ancient building form and install lamps and lanterns to create a historical scene
Activity experience area – Graceland Cultural Club
Similar colors create an overall harmonious space, reflecting Song aesthetics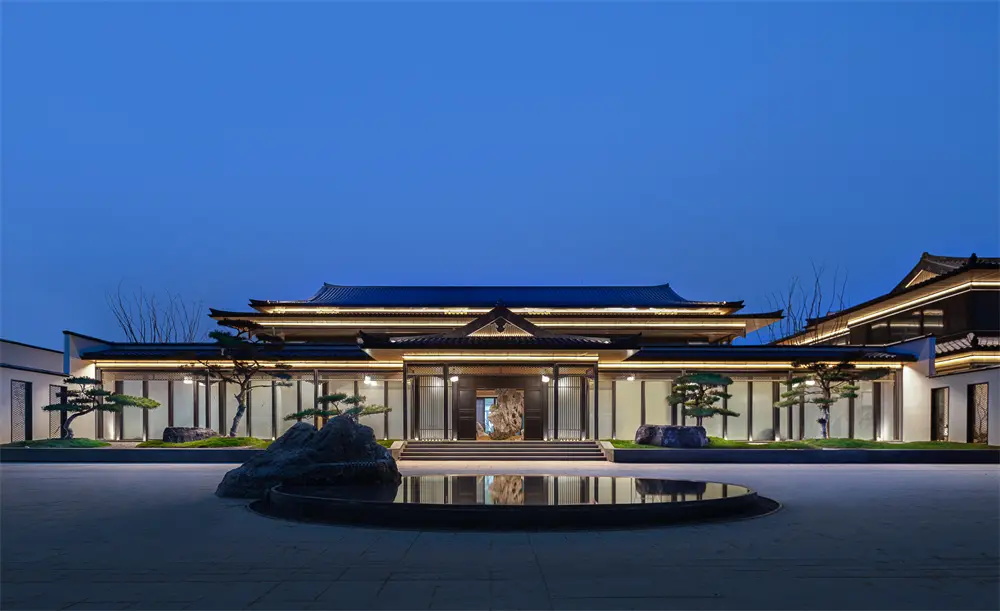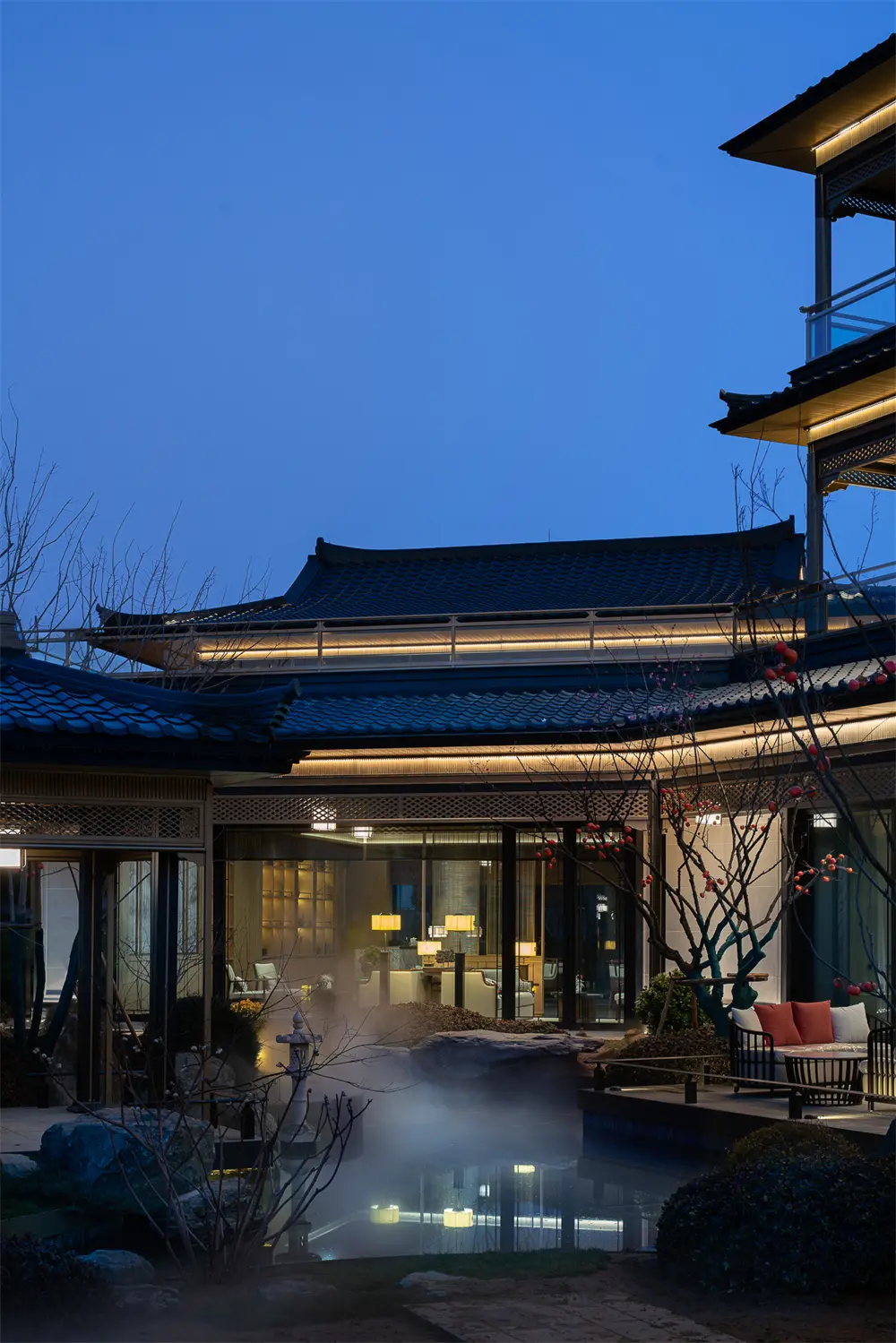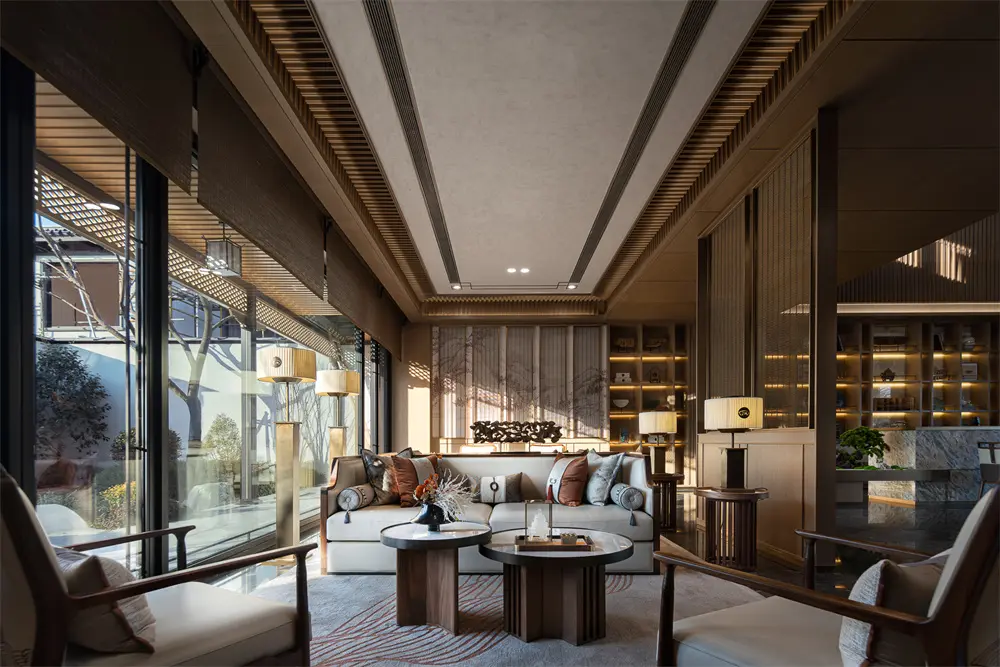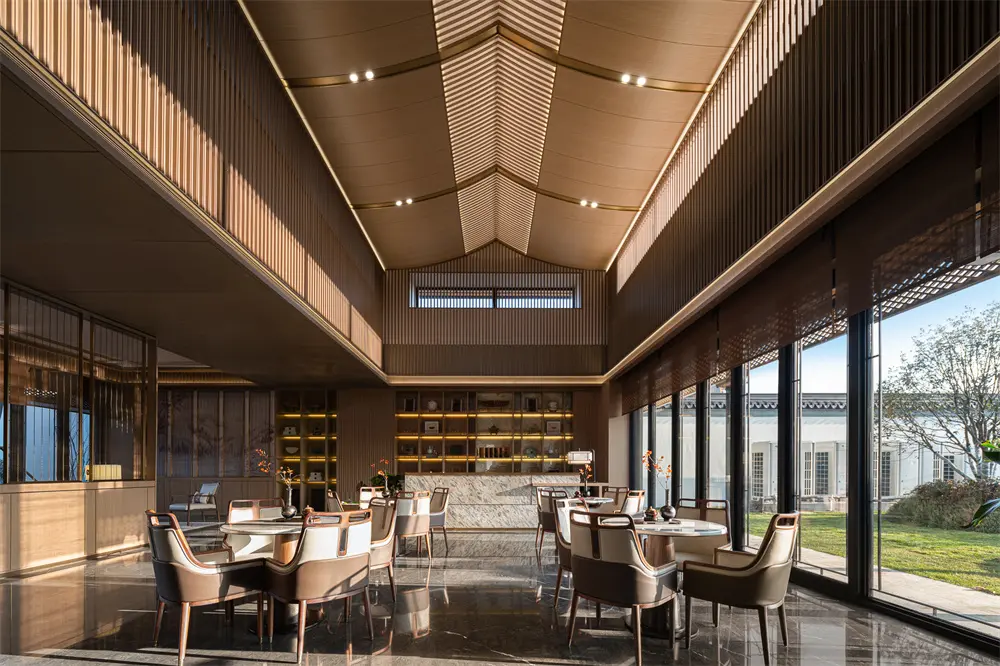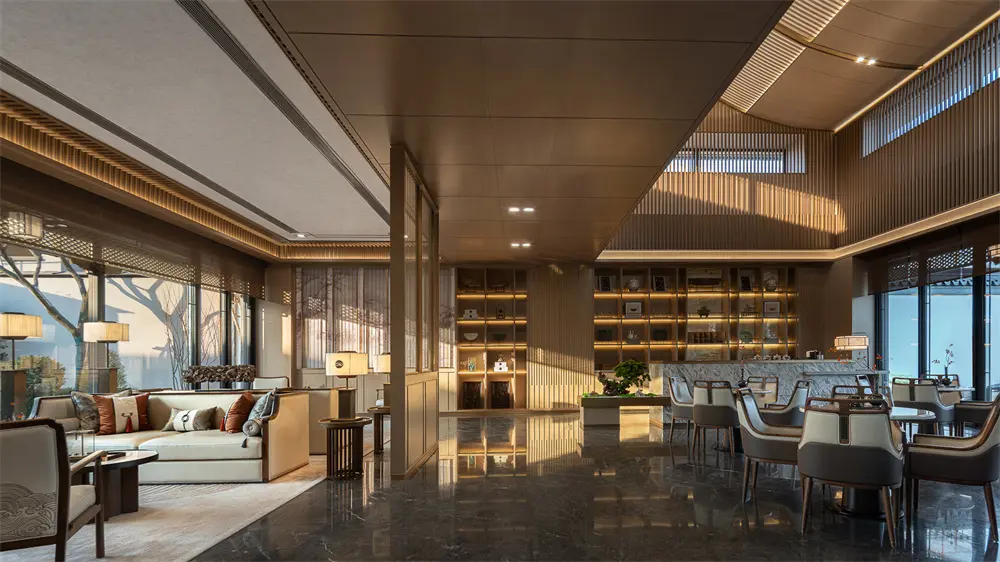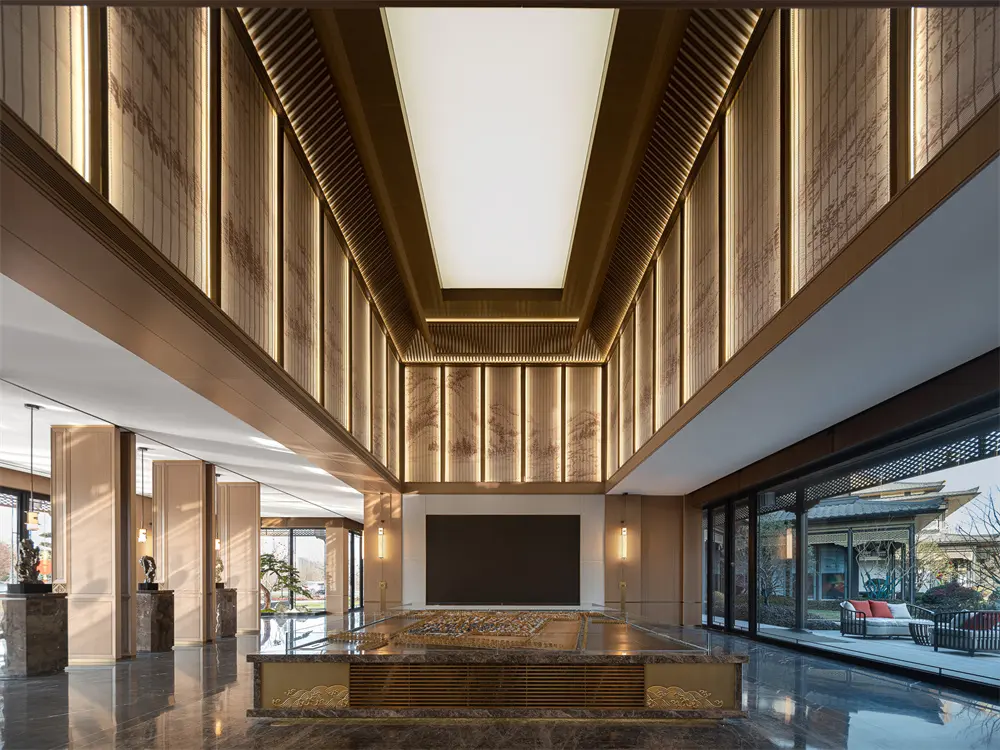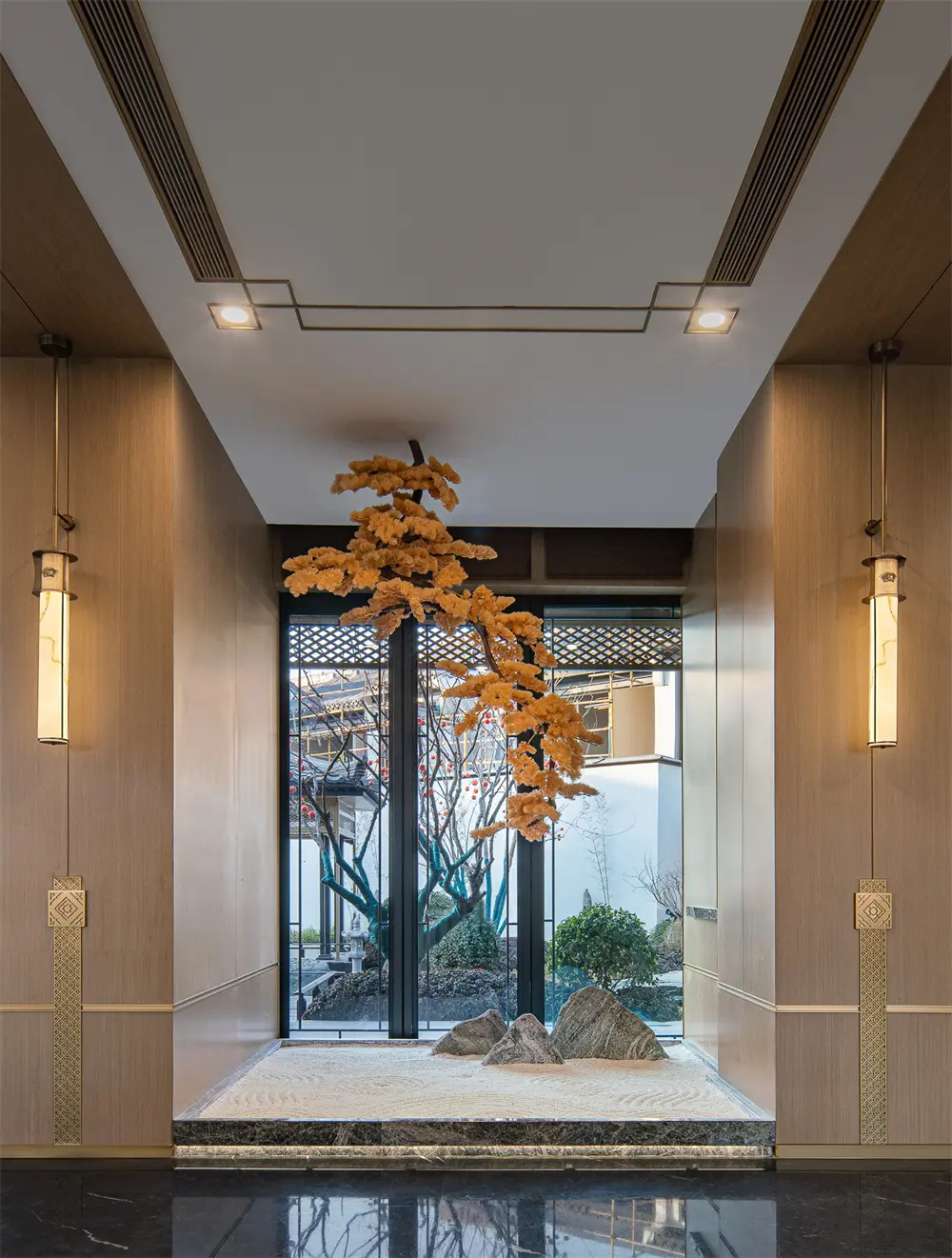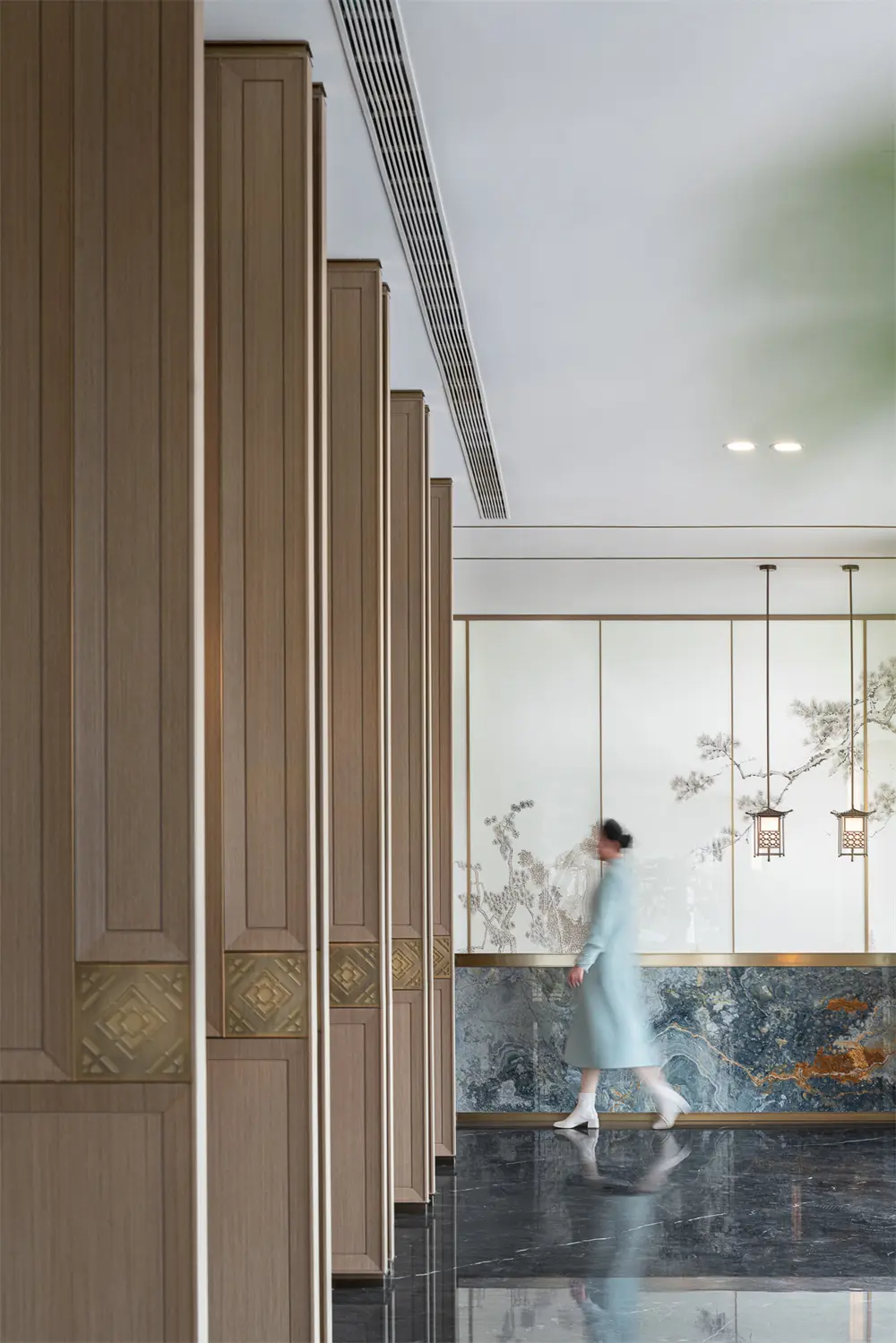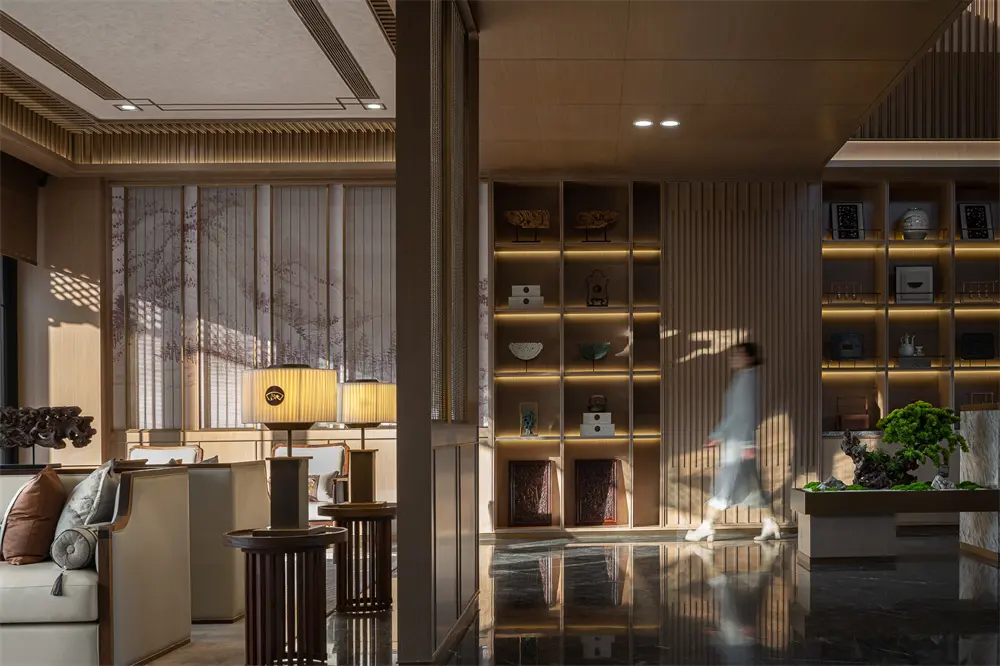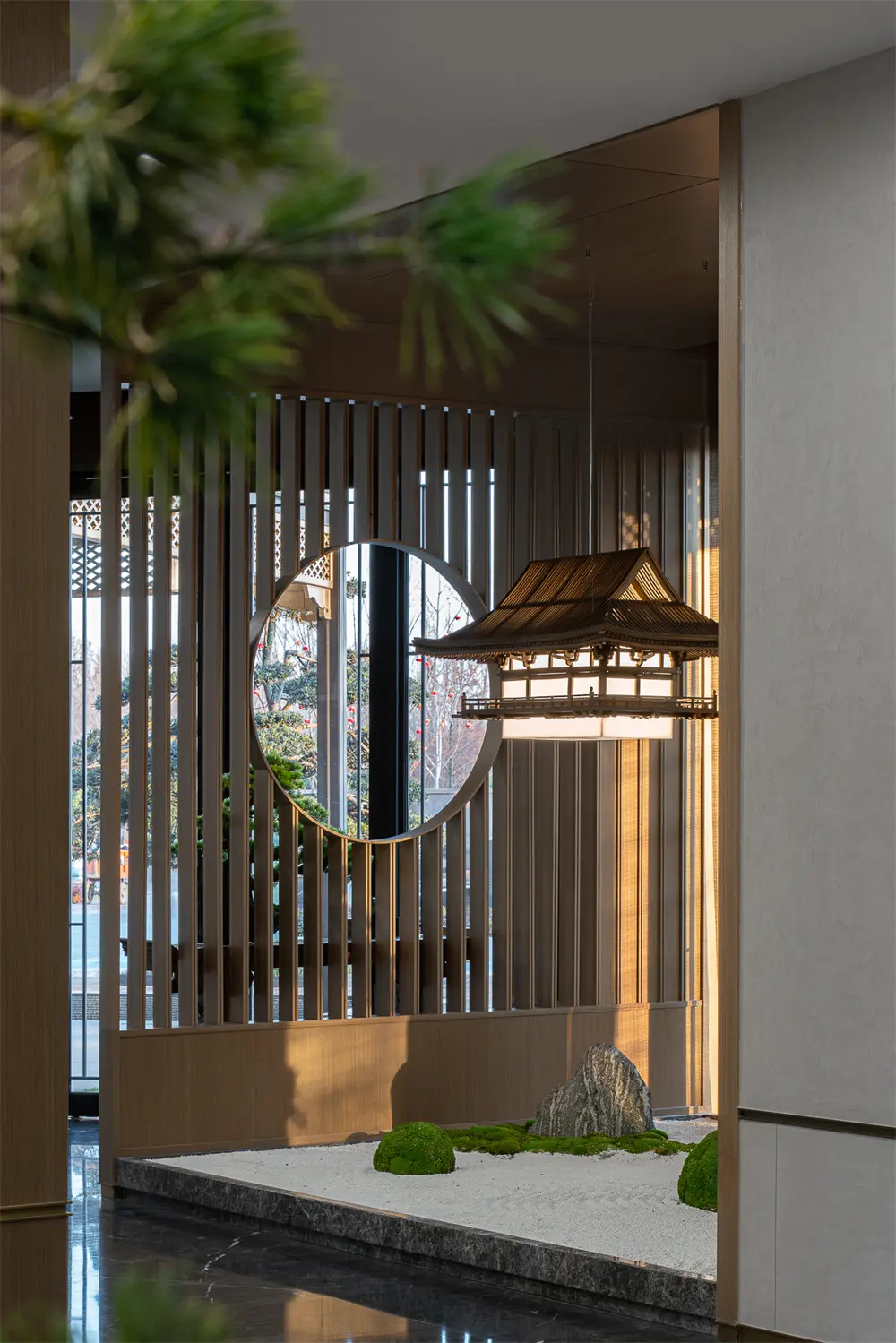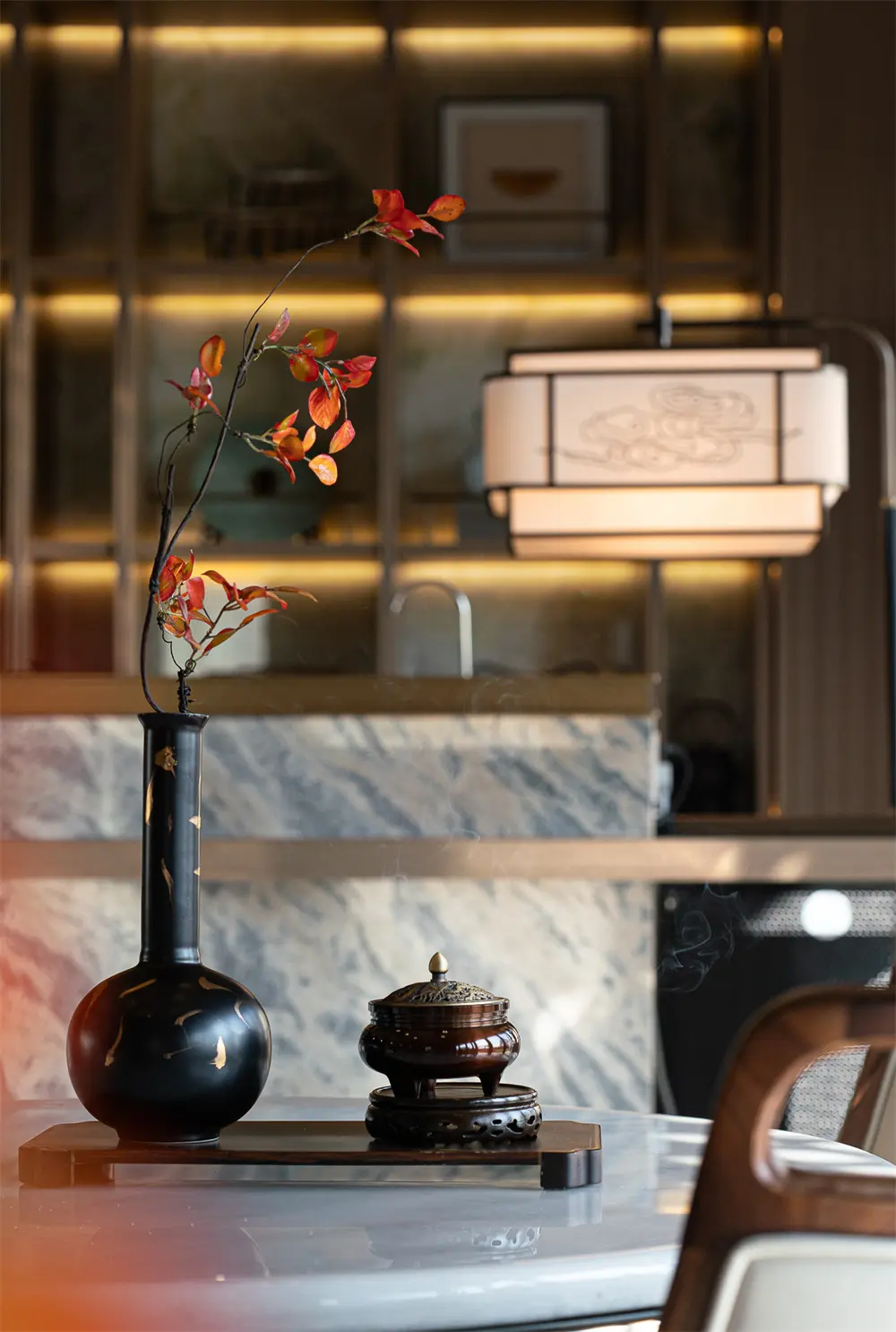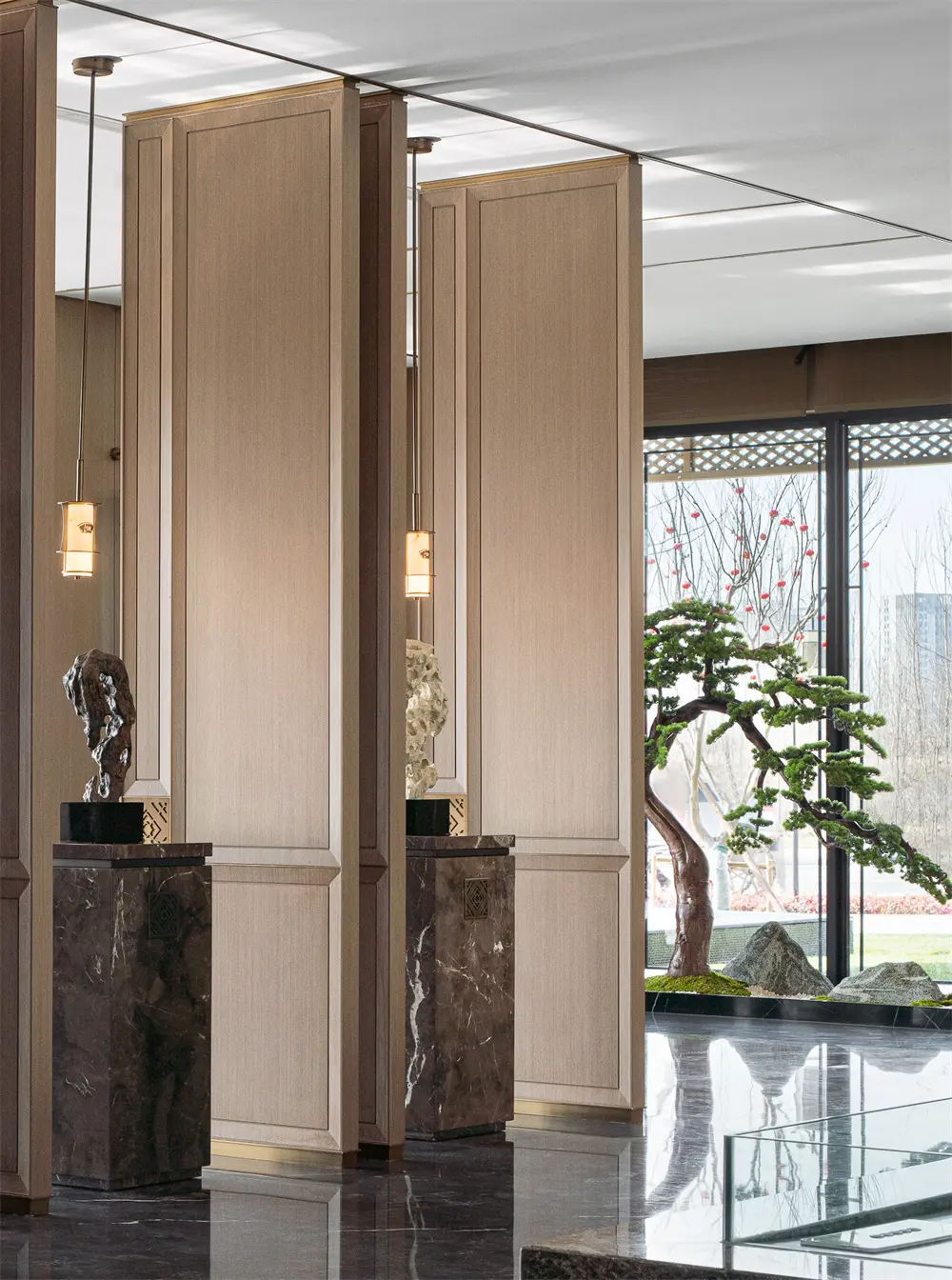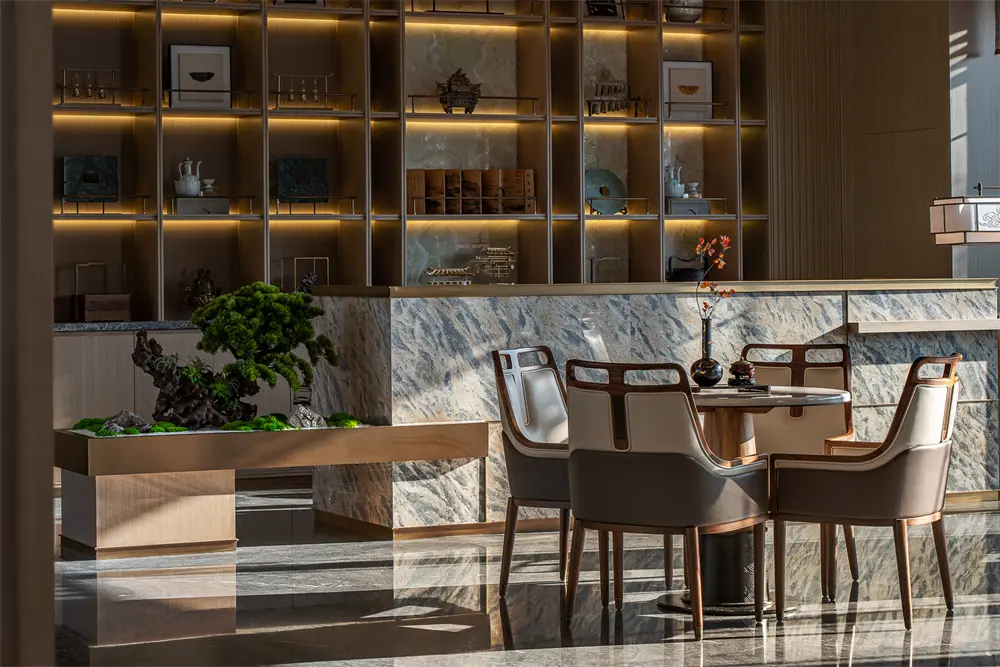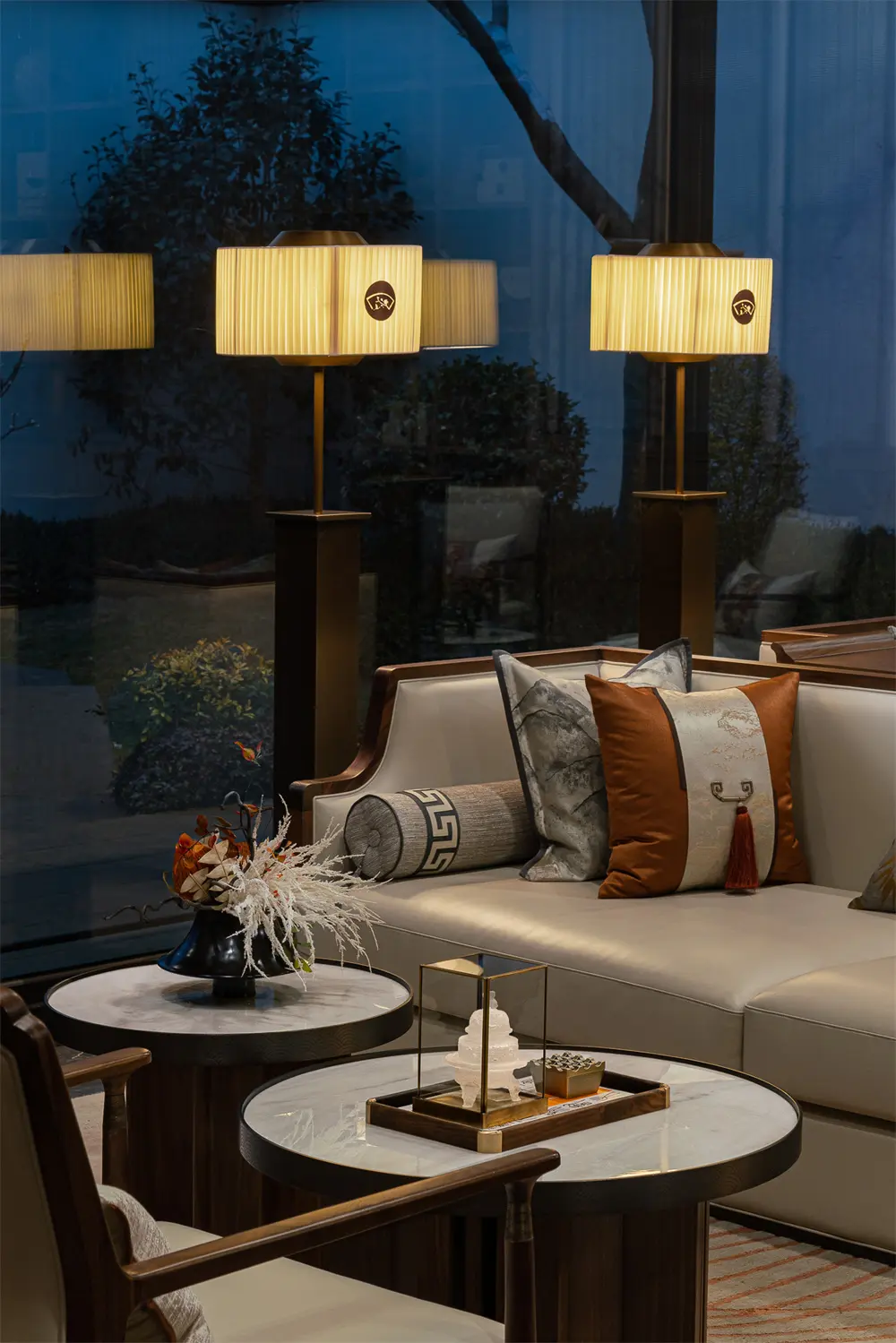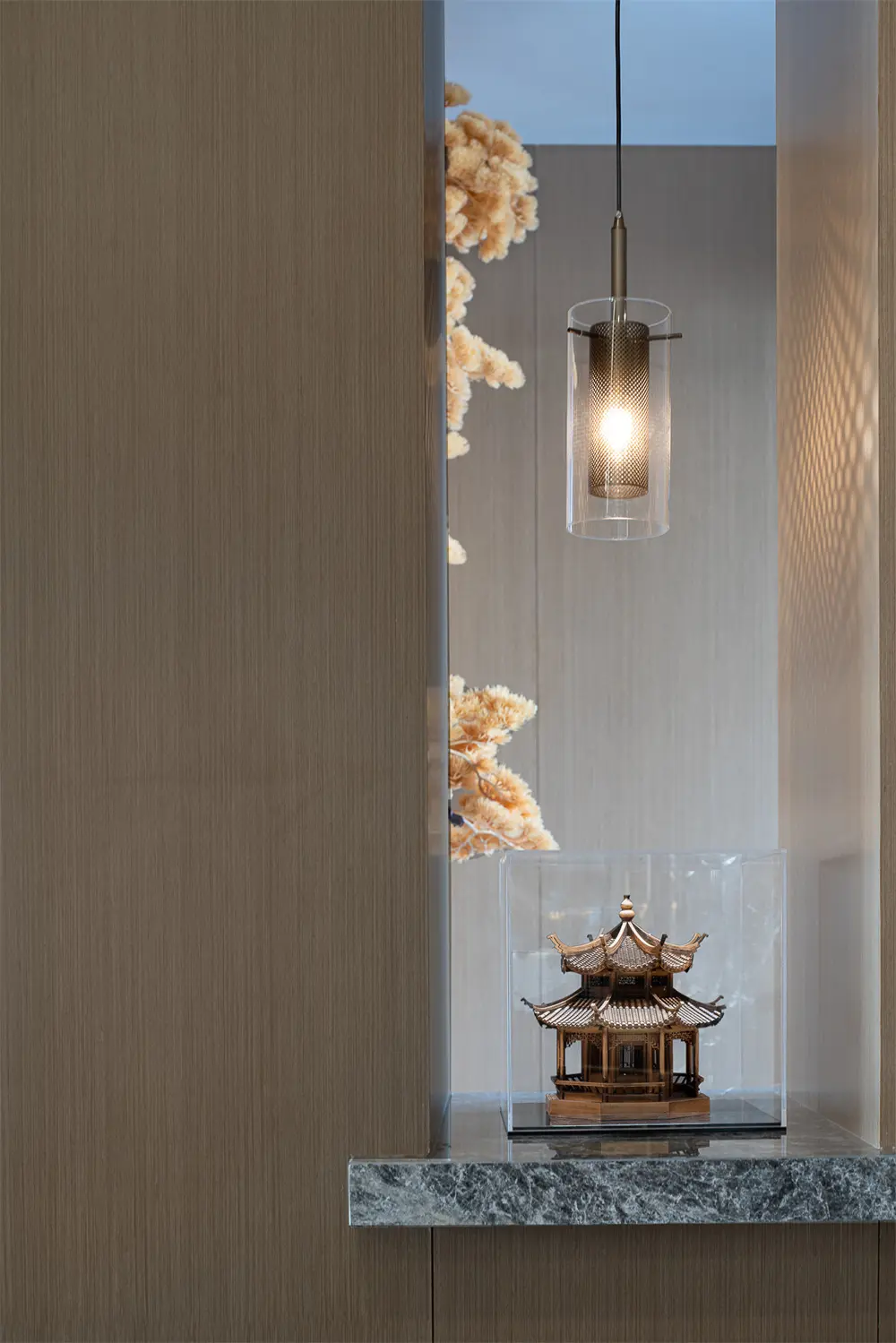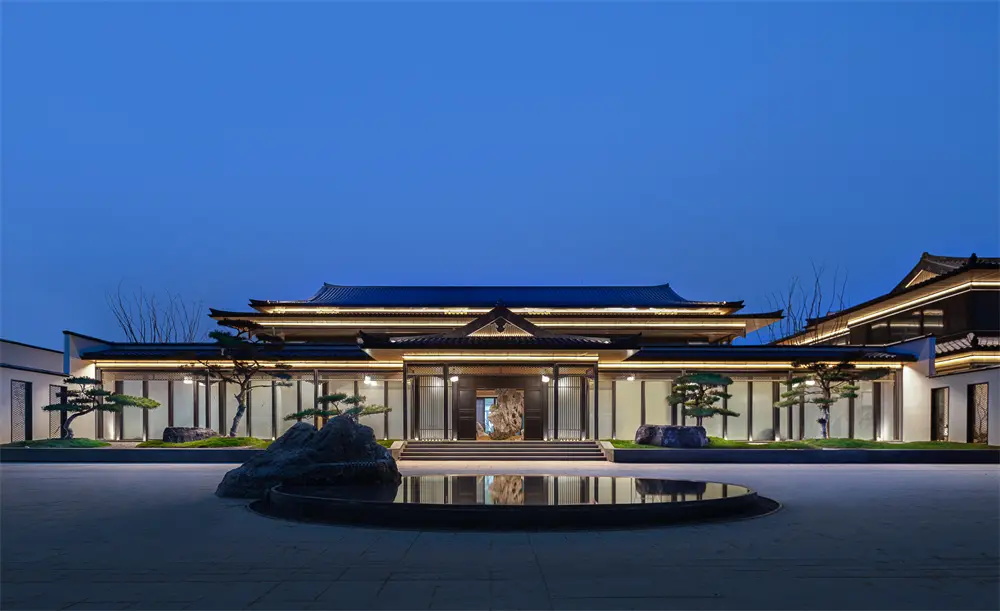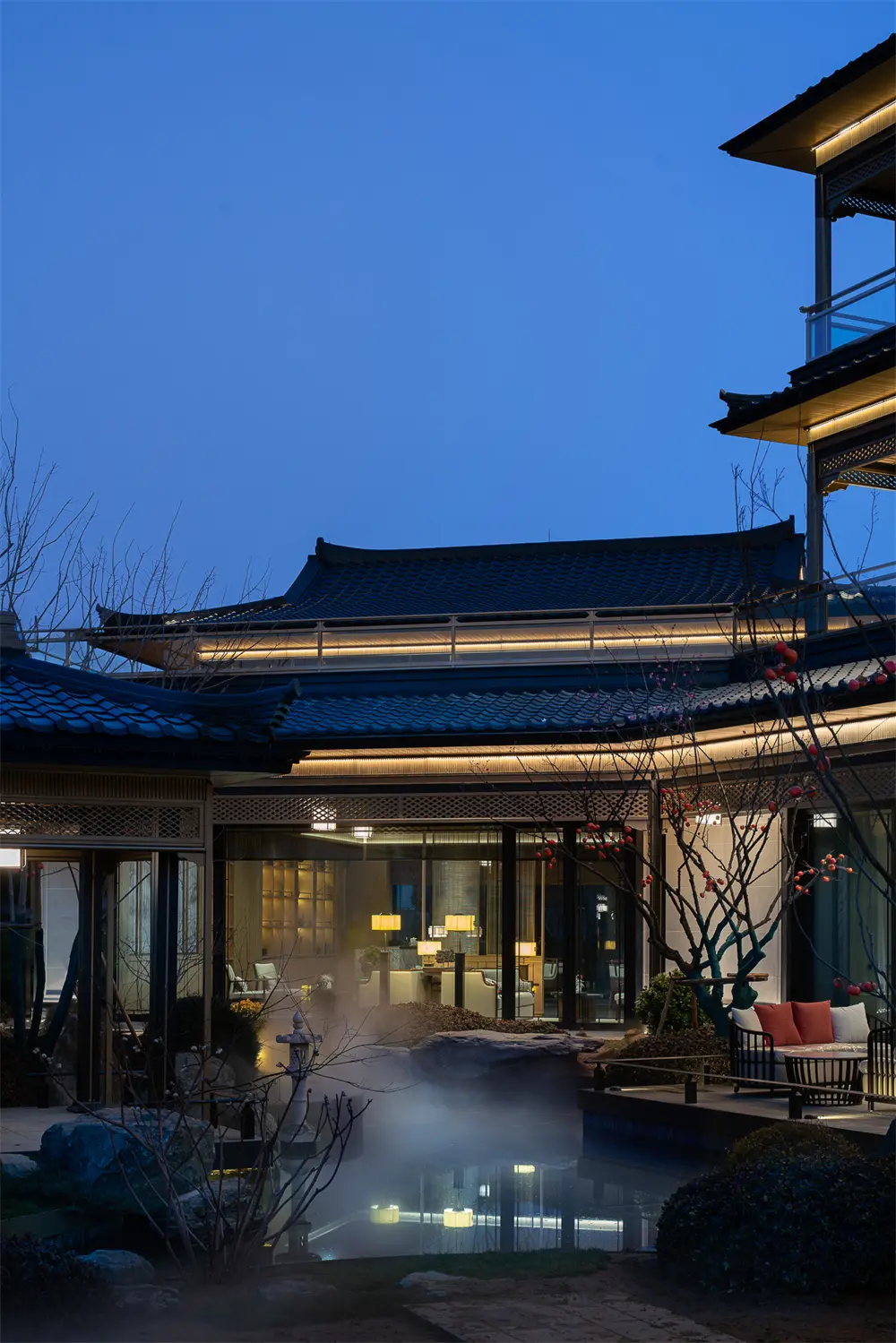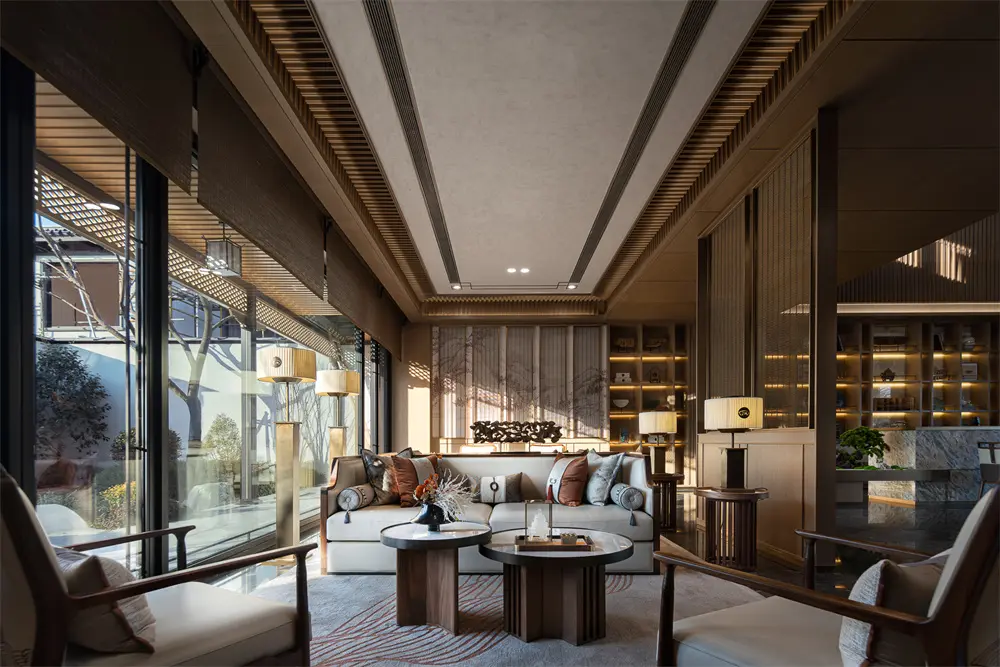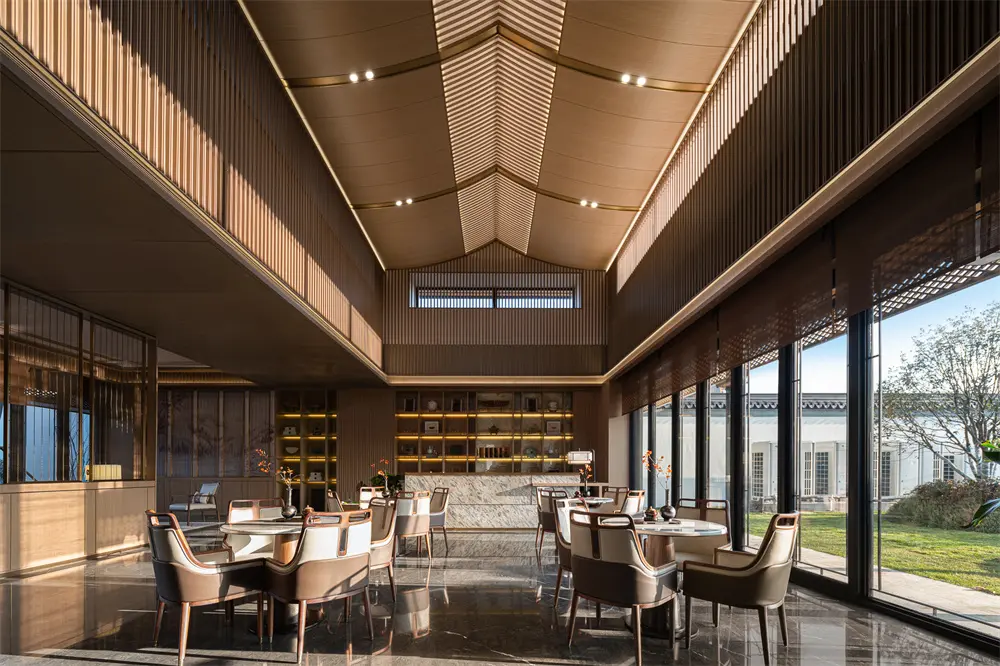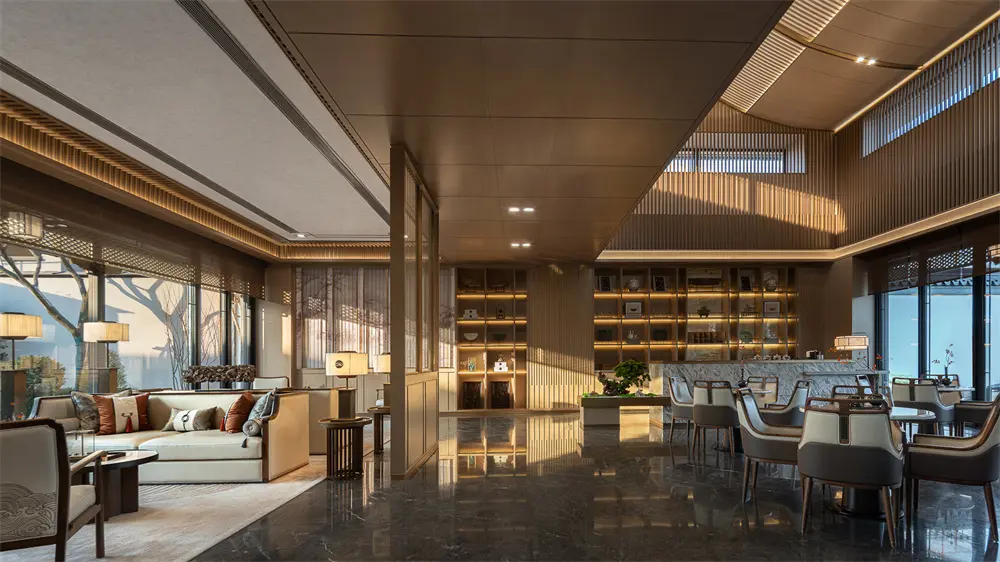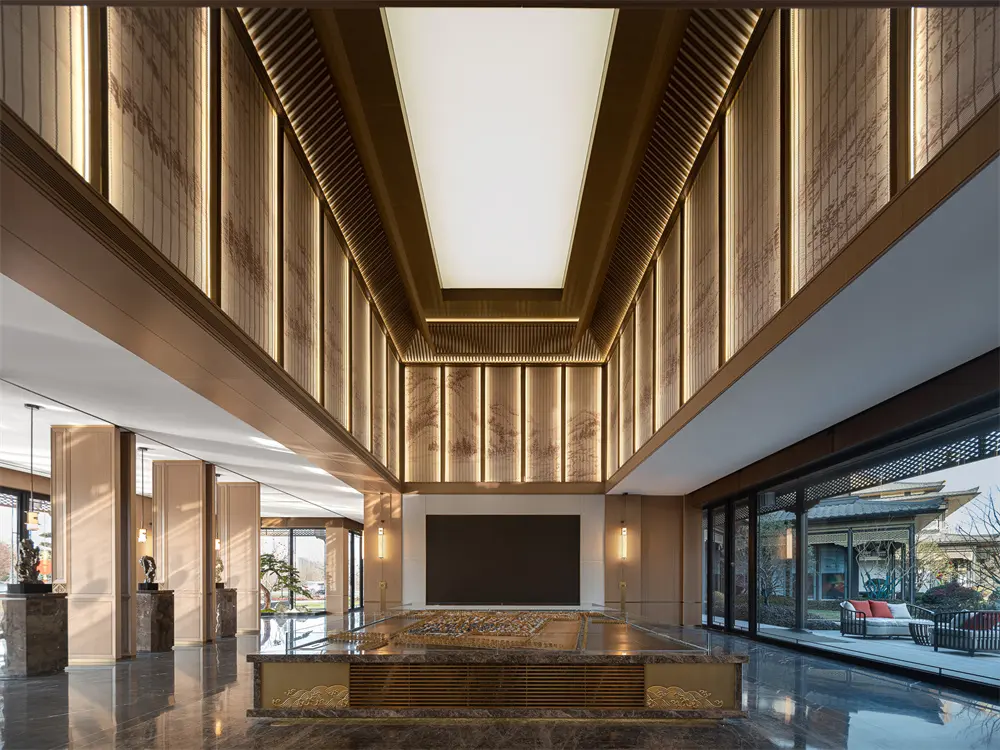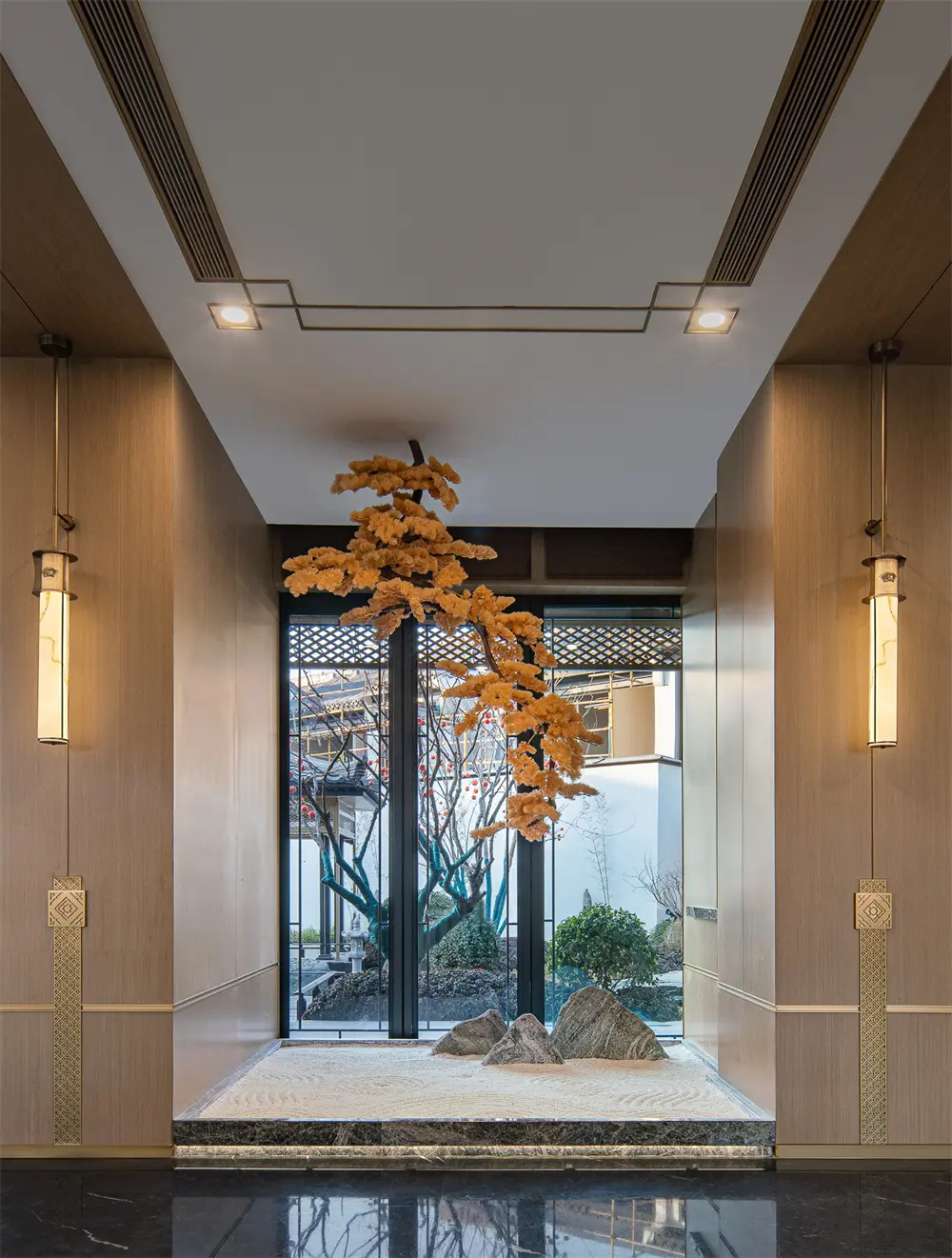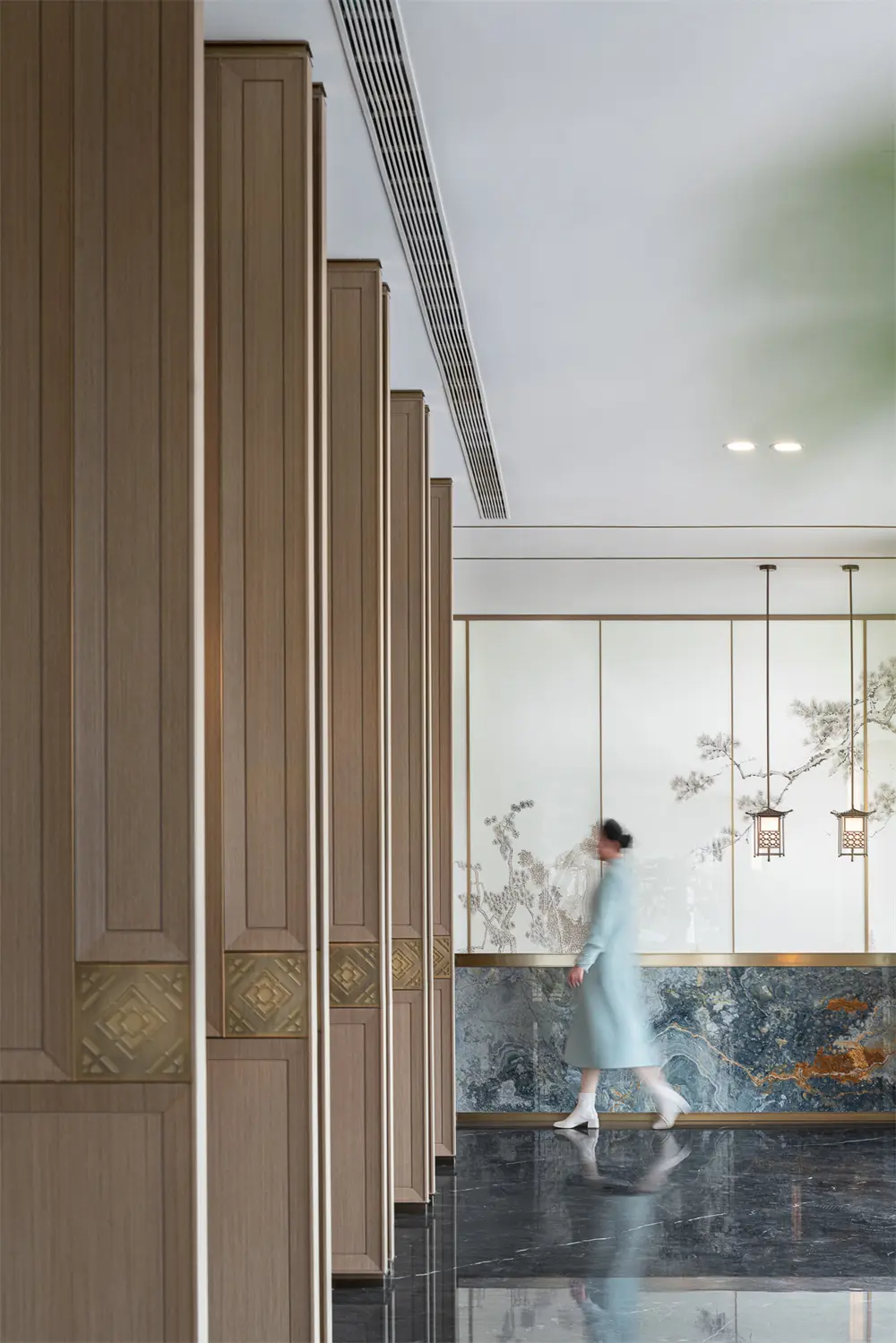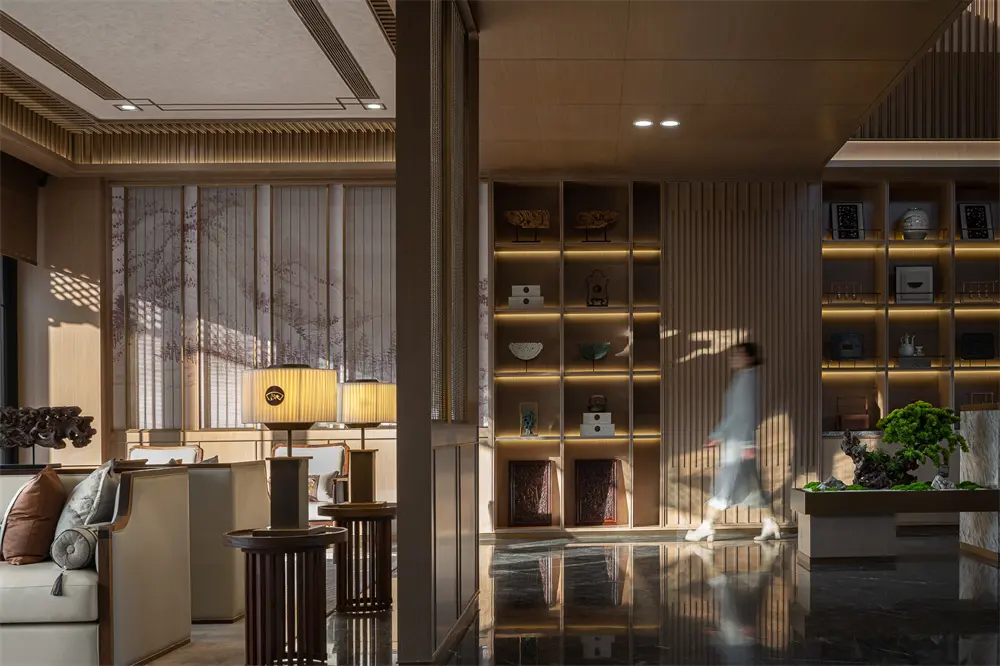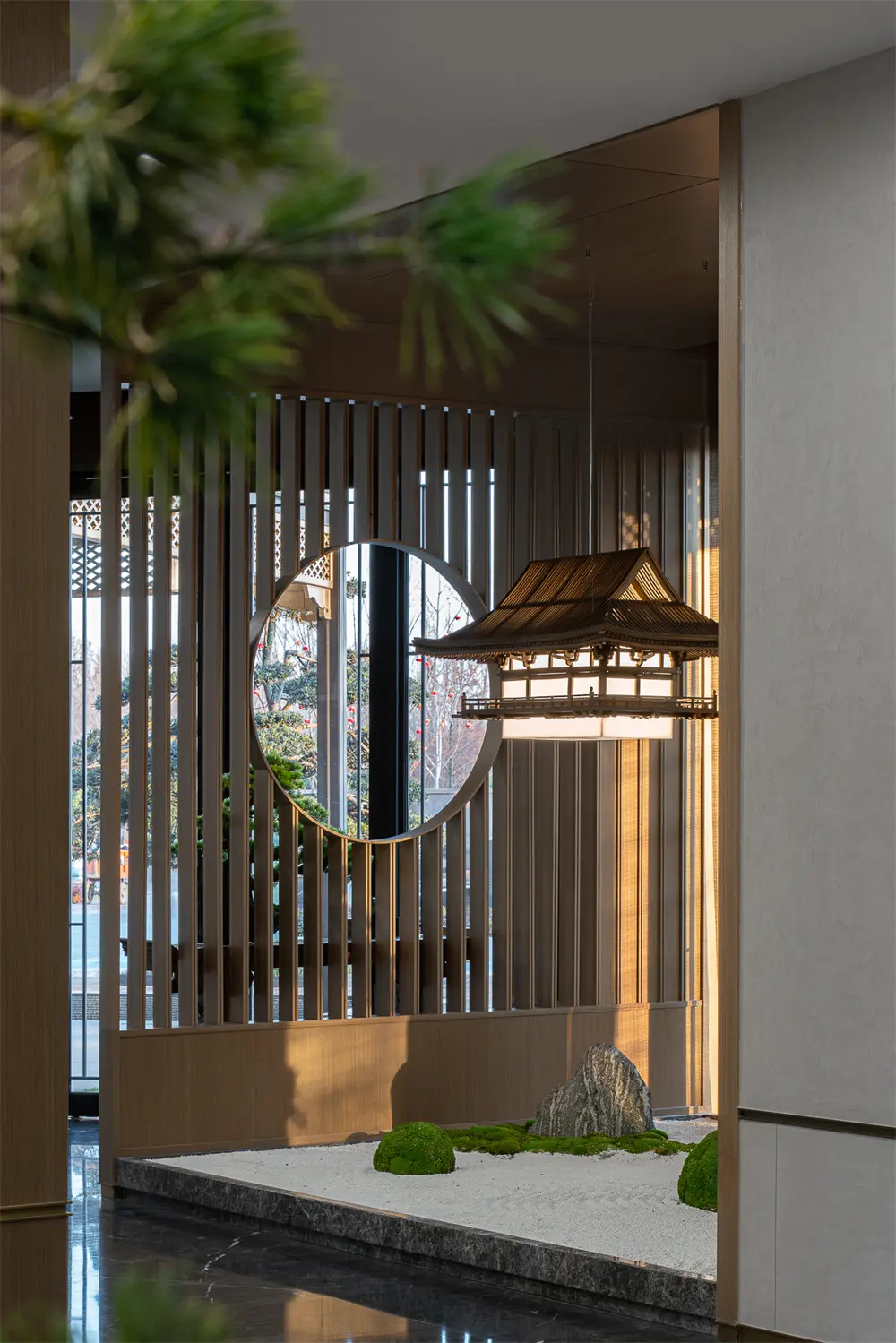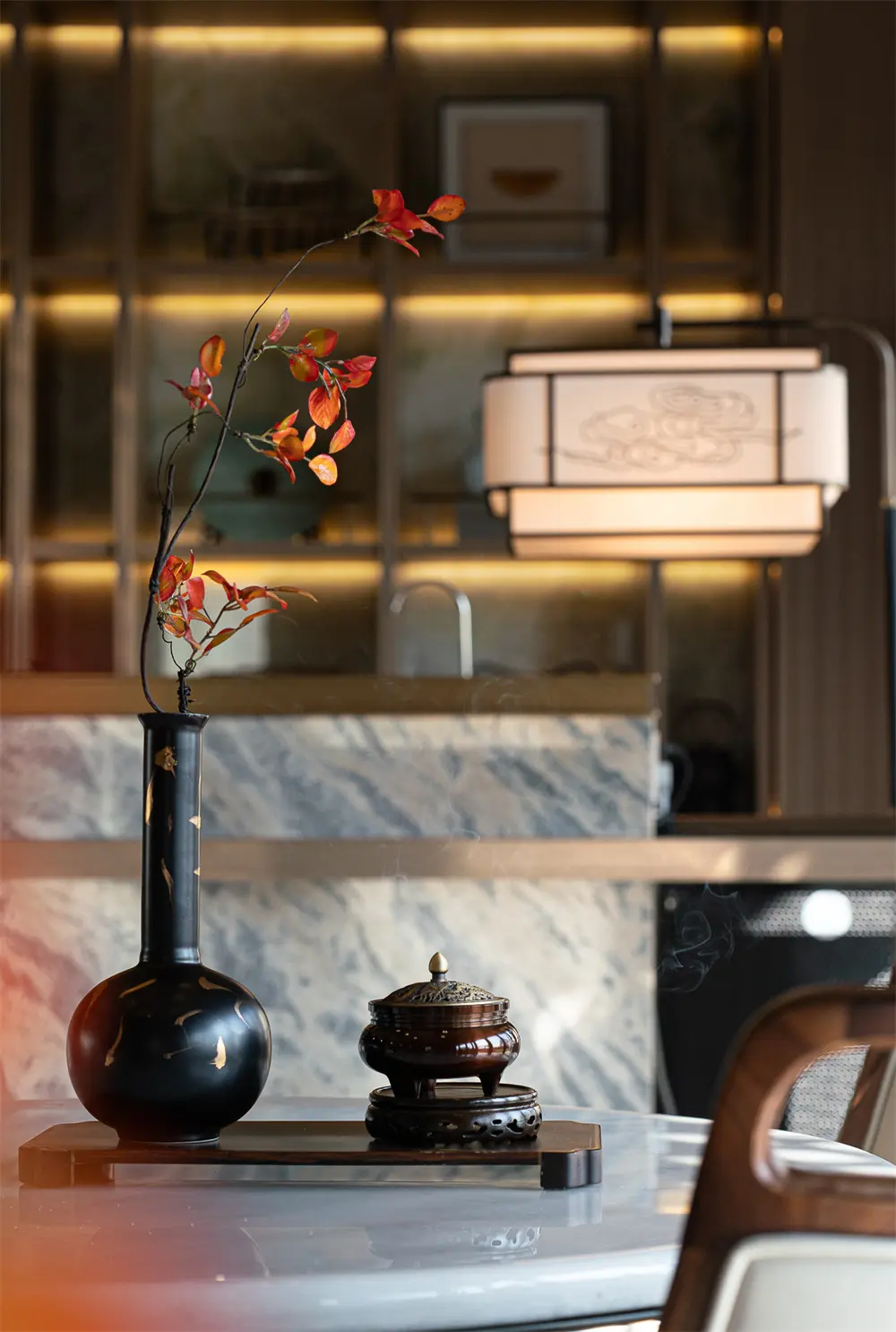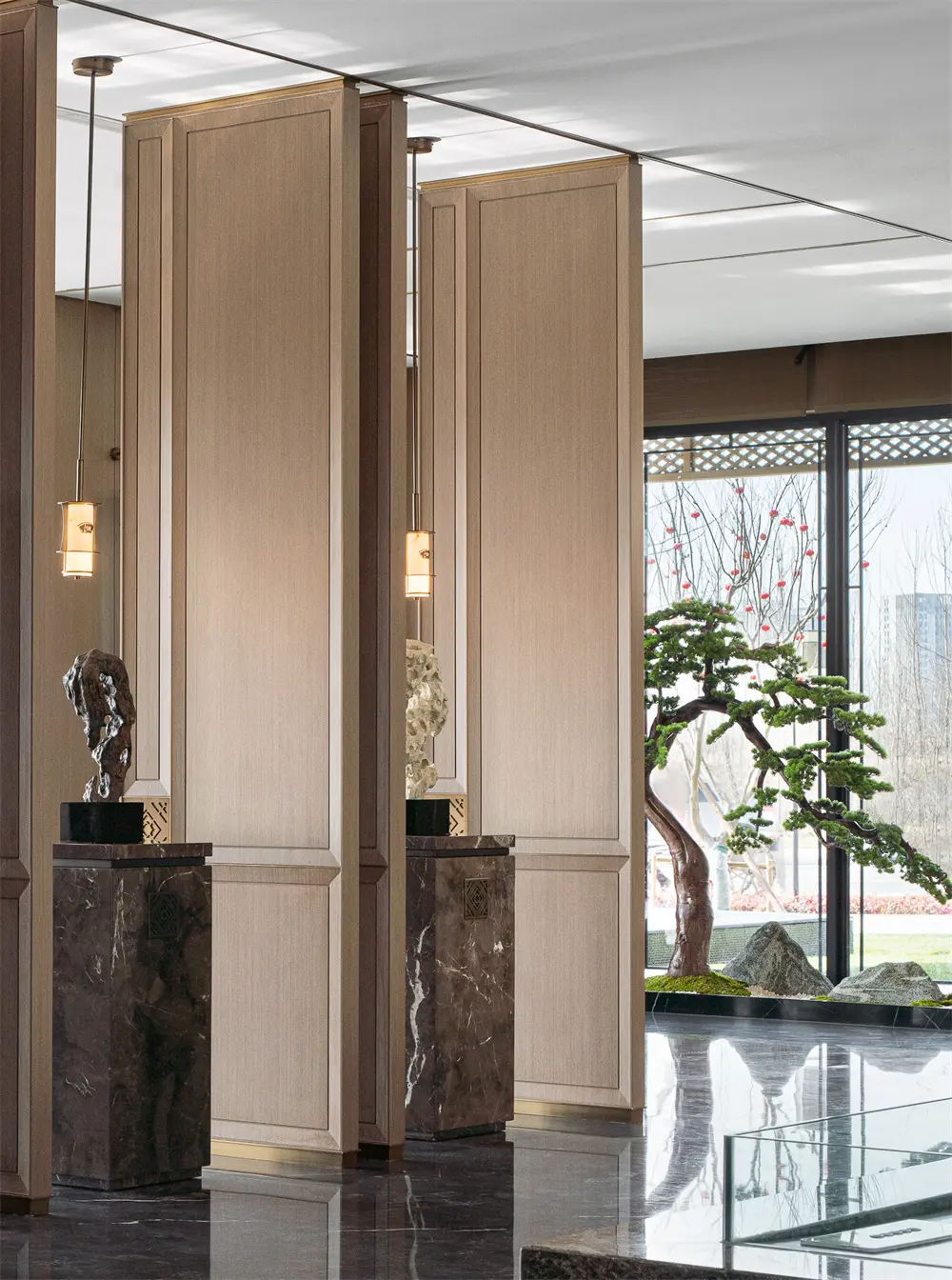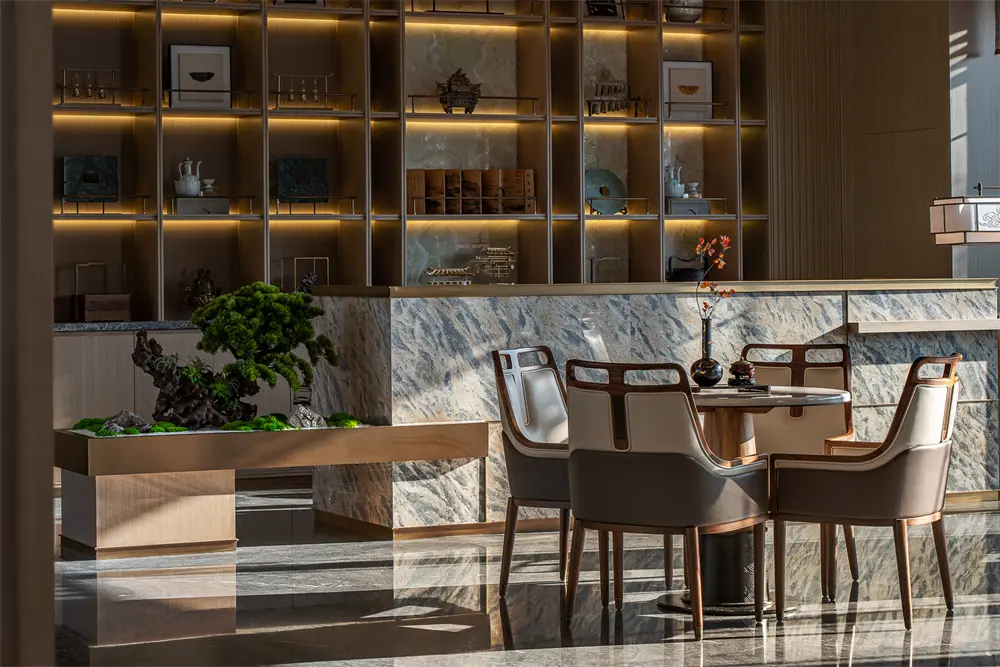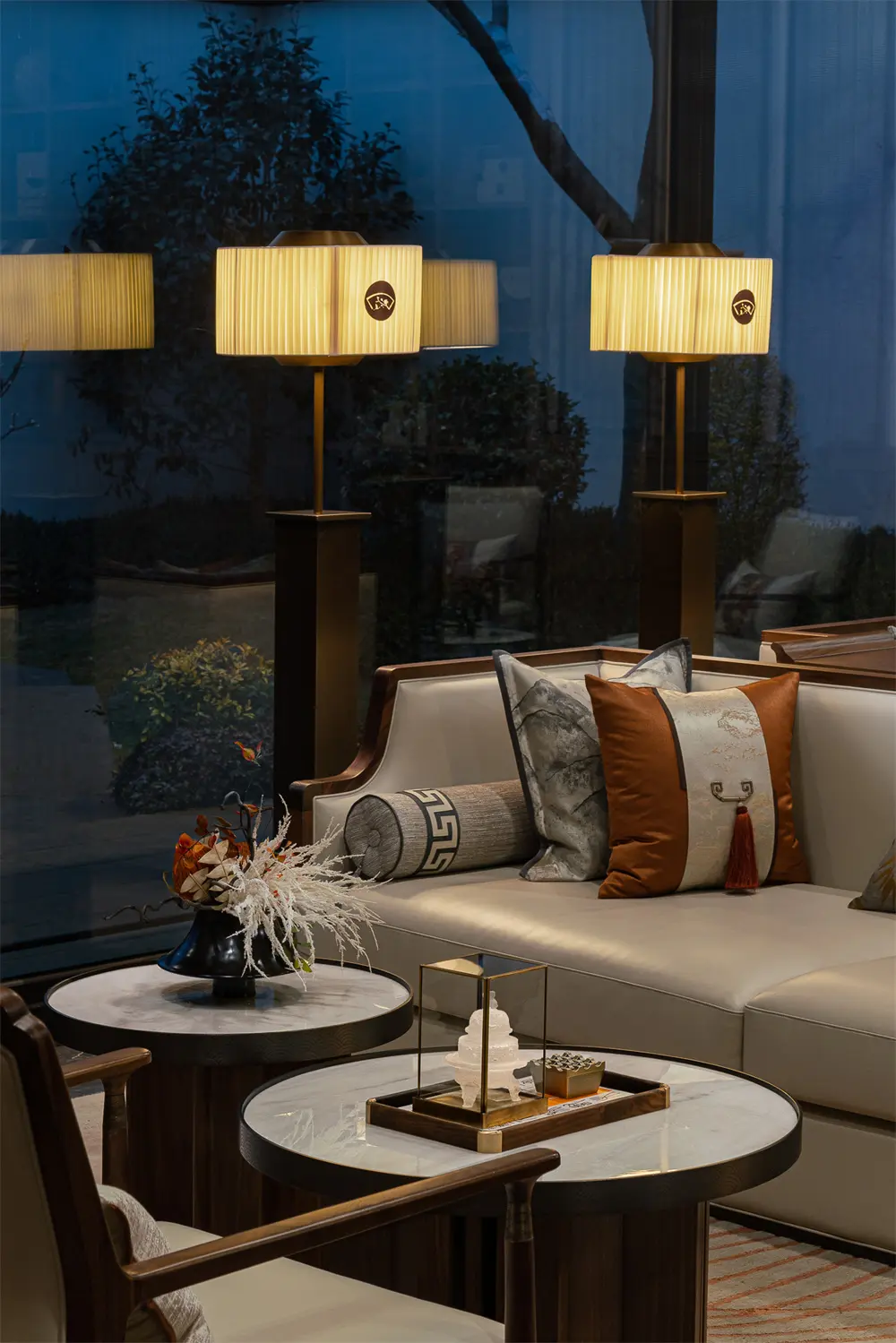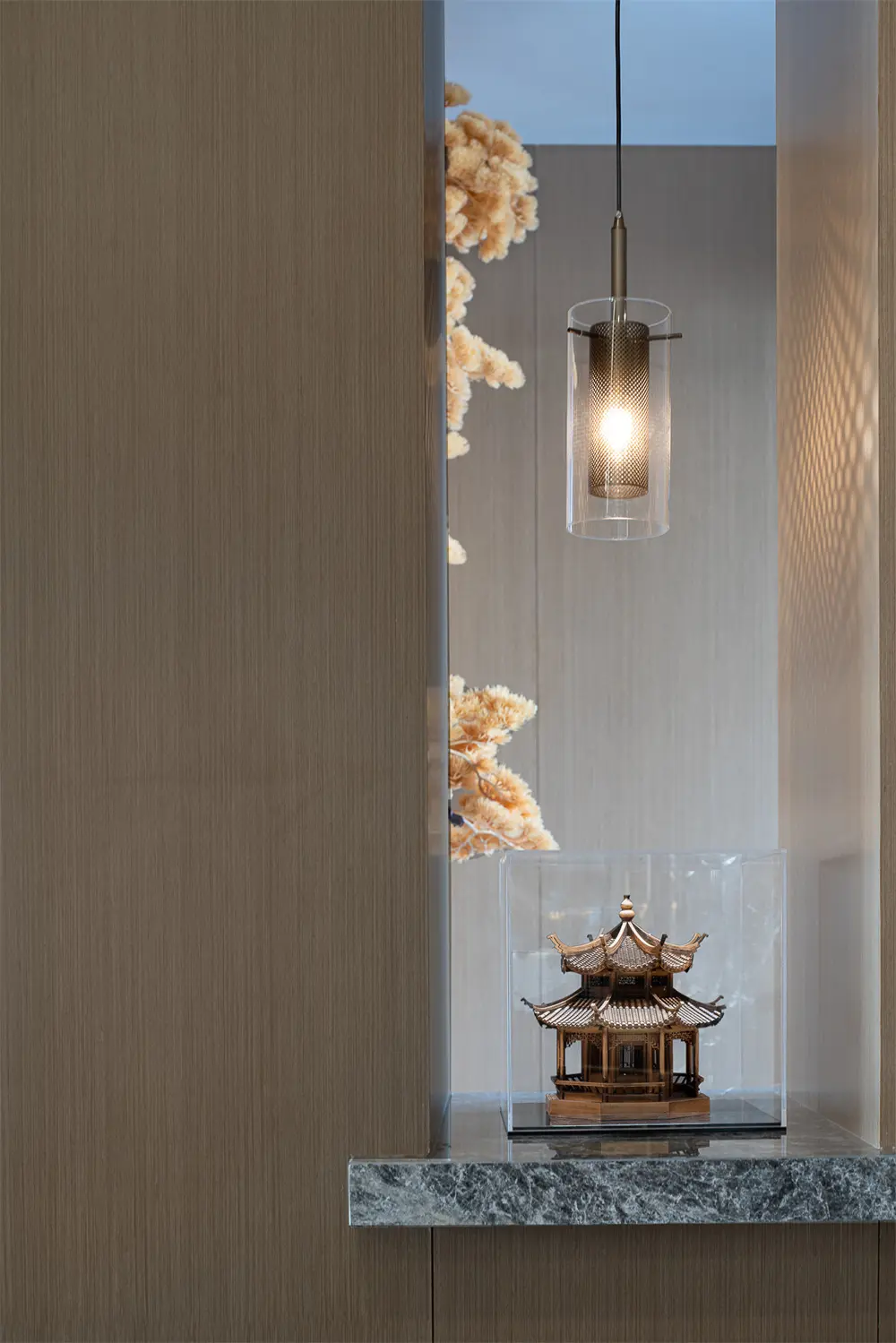 Since its establishment in 2011, Yilan Design has been good at and engaged in the interior design and implementation of real estate public spaces, offices, hotels and high-level private residences for a long time. In 2015 and 2016, Yilan Interior Design in Yishi and Yilan Interior Design in Shenzhen were established successively, expanding the whole case design section of furnishings art research and whole case design.
Our partners are all excellent suppliers at home and abroad and in the Pearl River Delta region, and we manage the quality of our projects, and organize our colleagues to conduct inspection activities at home and abroad from time to time, covering all the first and second tier cities. The completed projects are spread all over the country by the company headquarters. Based on the concept of elite team, our company strictly controls the scale of operation and the number of projects, ensuring that each project is personally handled by the design director. The carefully created successful cases have brought great commercial value to customers.