The Residence of All Purpose
Sanxia, the outskirt of Taipei City, has been an emerging redevelop district in recent years, and has become a great place for young couples' residency. The residence, in this project, is especially designed for a family with parents and two kids. When planning at the very first beginning, the designer took into consideration of the demands that a spacious place is of great importance for children.
Different from most of the designers dealing with the living room, focused on the TV wall, the designer places the couch before the living room. The body of the TV wall, in grey blue, has created an effect of fireplace in the living room generally seen in traditional western family. In response to the request of a spacious place for children, the space arrangement of the open living room, dining room, and kitchen, is ingeniously designed into a V shape upside down, which has become the central part and visual concentration in the public area.
The different kinds of cabinets, installed in sequence from the entranceway, include shoes cabinet, showcase, storage cabinet, and bookcase. The door of the composite multi-purpose cabinet can be functioned as a board on which the children can draw at their pleasure.
The entire indoor space is decorated with the white walls and ceilings, and wooden floor and furniture, the style bringing out a simple but comfortable atmosphere in home. The wall, on the other side in the living room, is furnished with a composite multi-purposed cabinet.Under such circumstance, therefore, the designer took down a bedroom, next to the living room, so that a larger public area is available, composed of the living room, dining room, and kitchen. On the basis of the idea from cloister, a roomy place is carried out for children who have fun without space restrictions.
The consistent design style, implemented in different mechanisms, makes the entire space more interesting when functioning as the storage in the meantime. When sitting on the couch, before the bookcase, one can appreciate the lovely outdoor scenery at all times.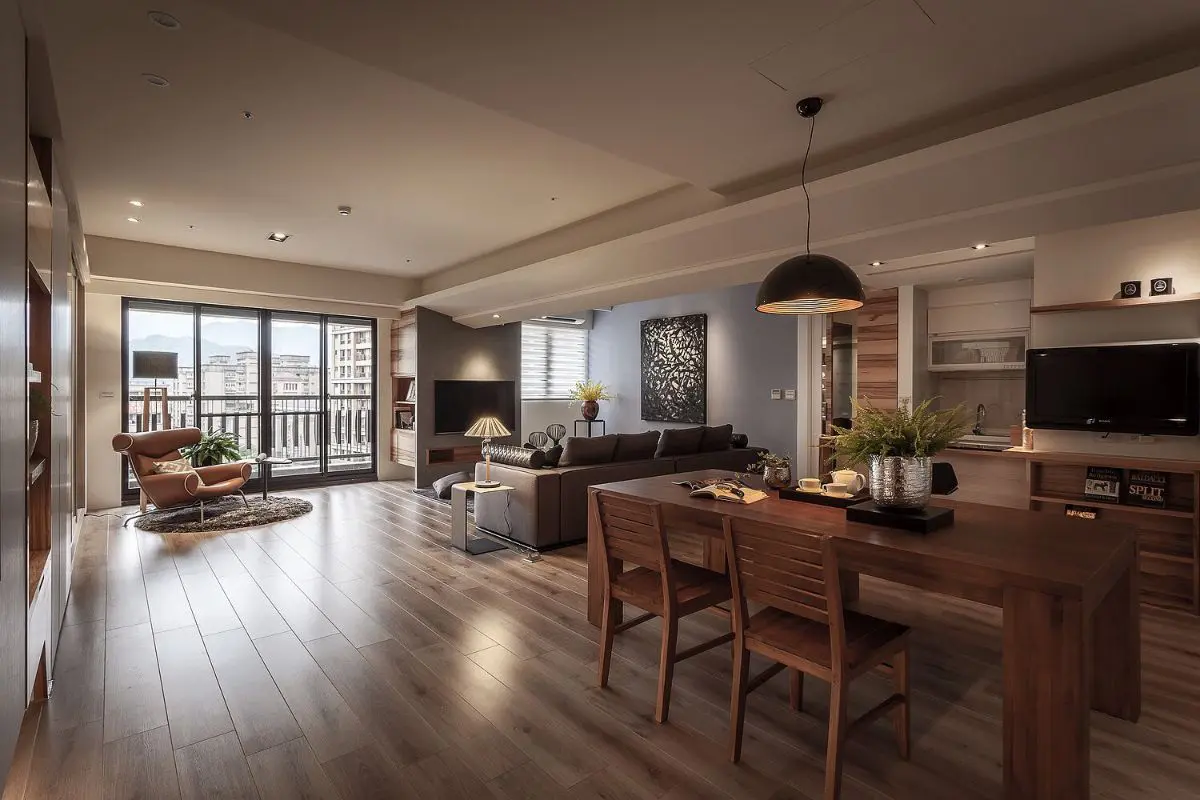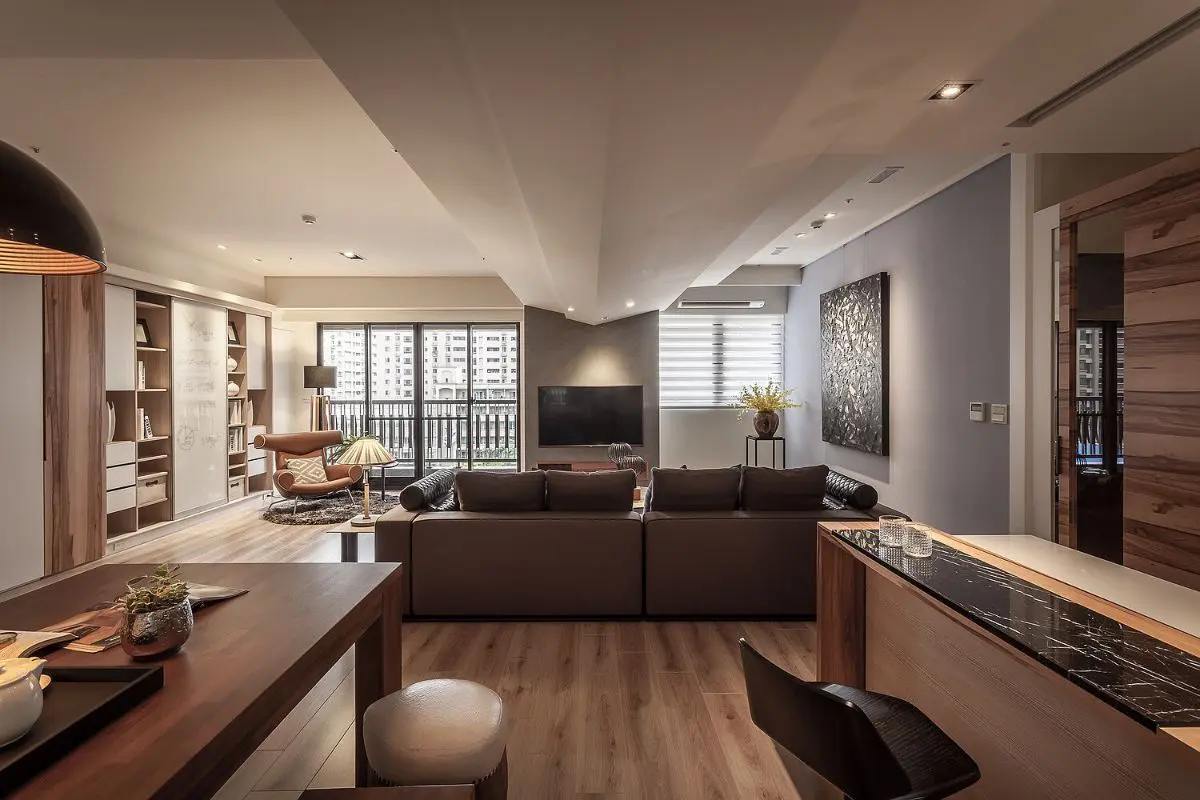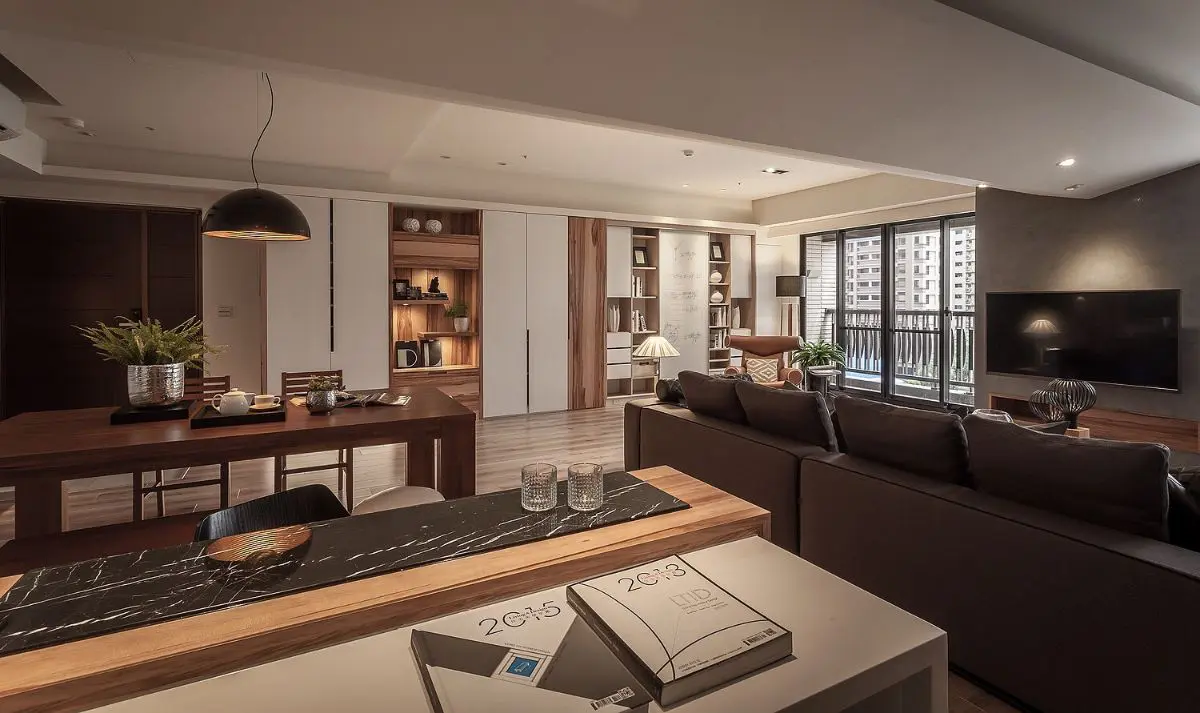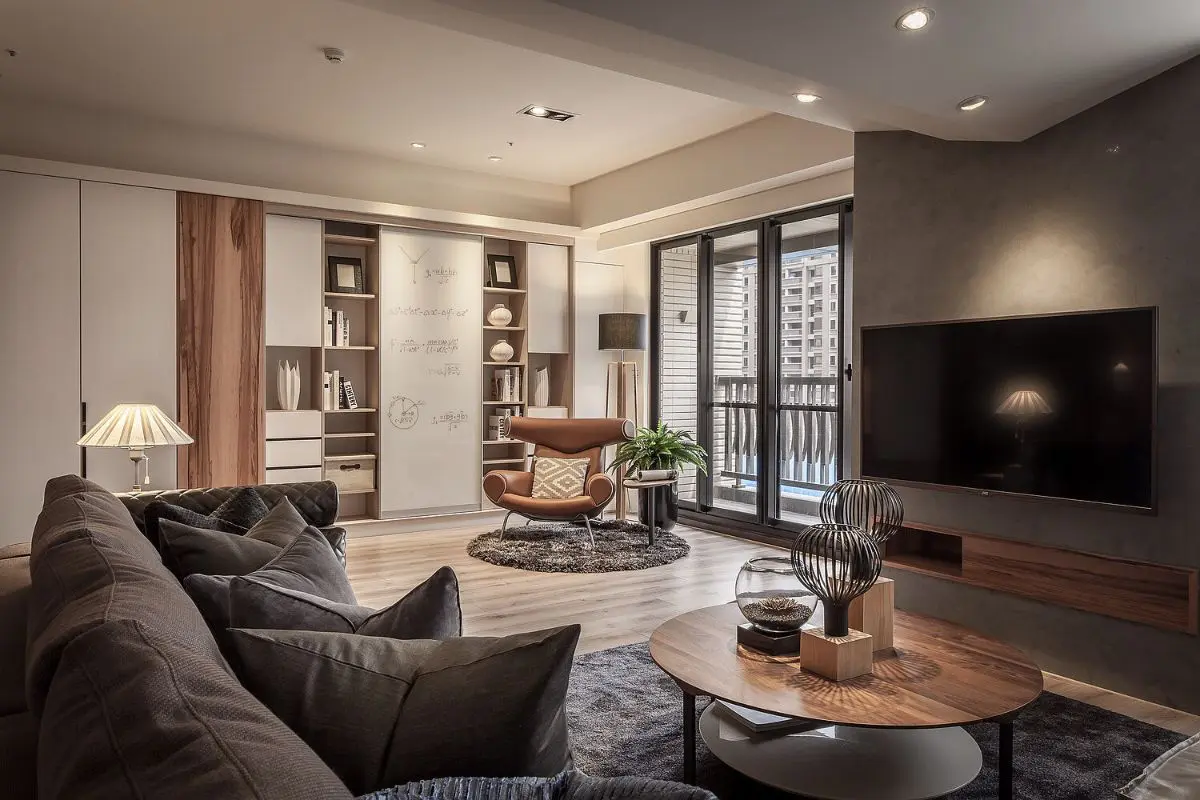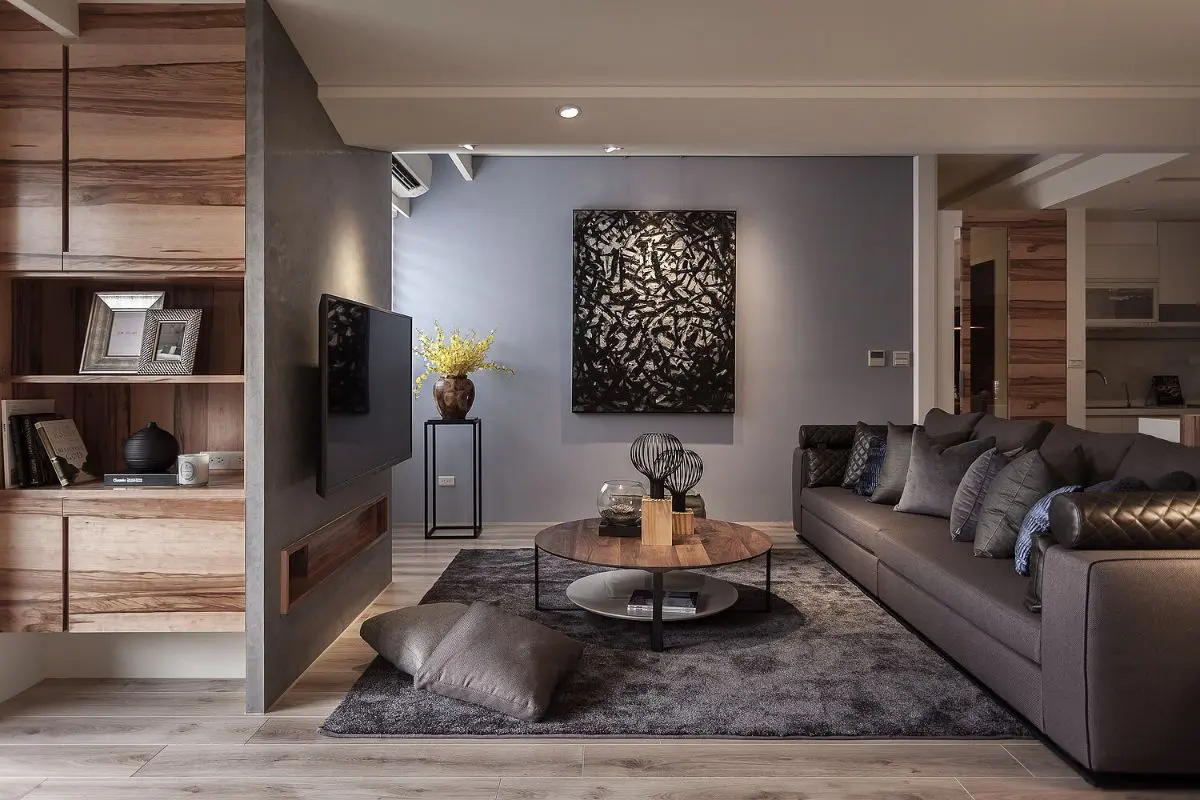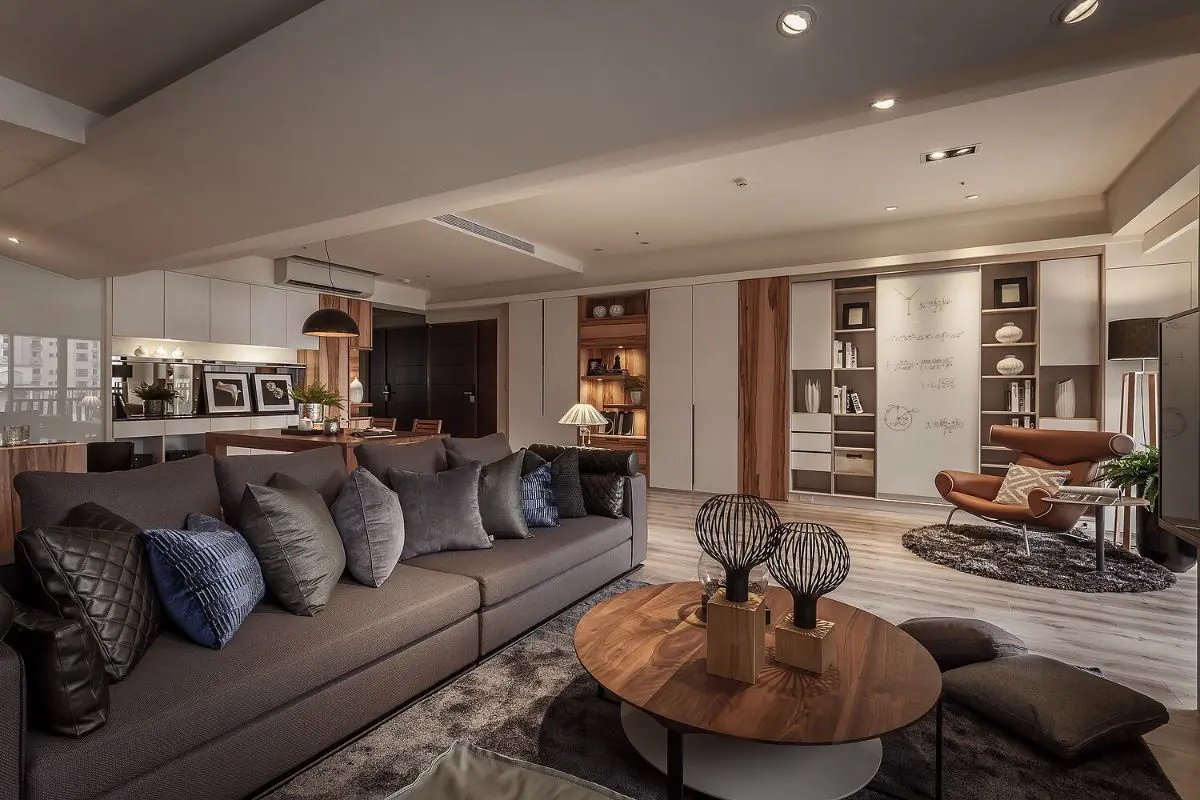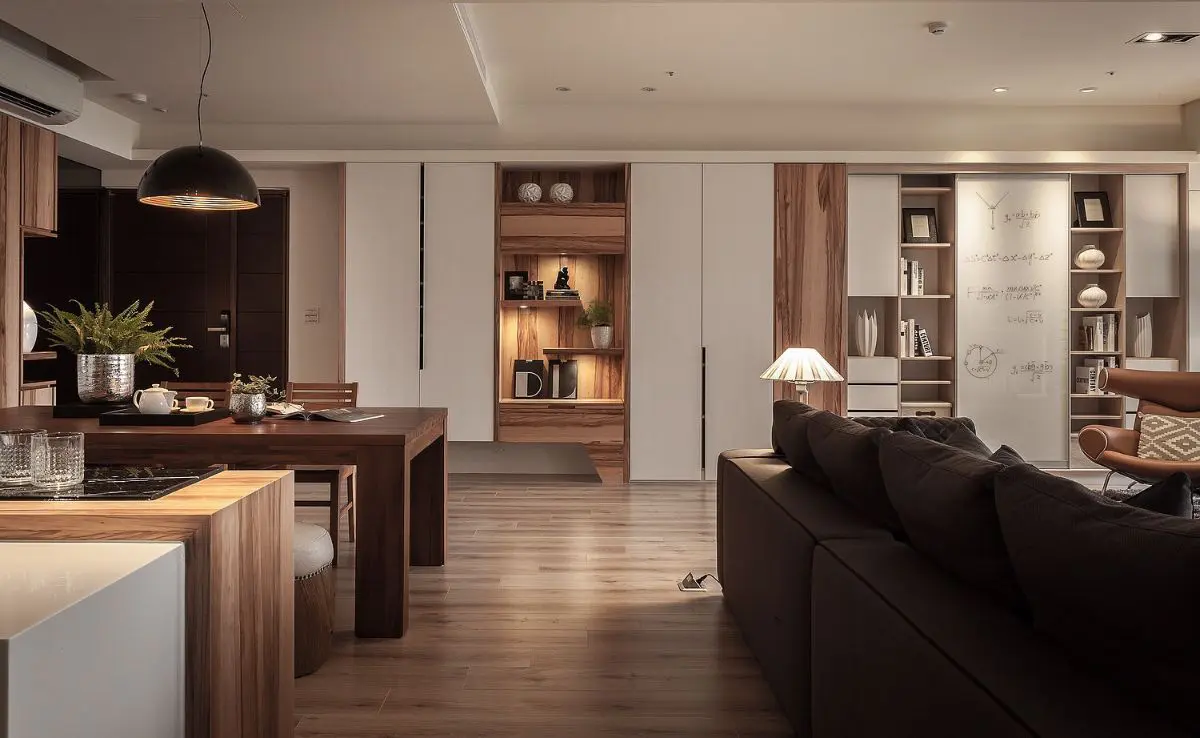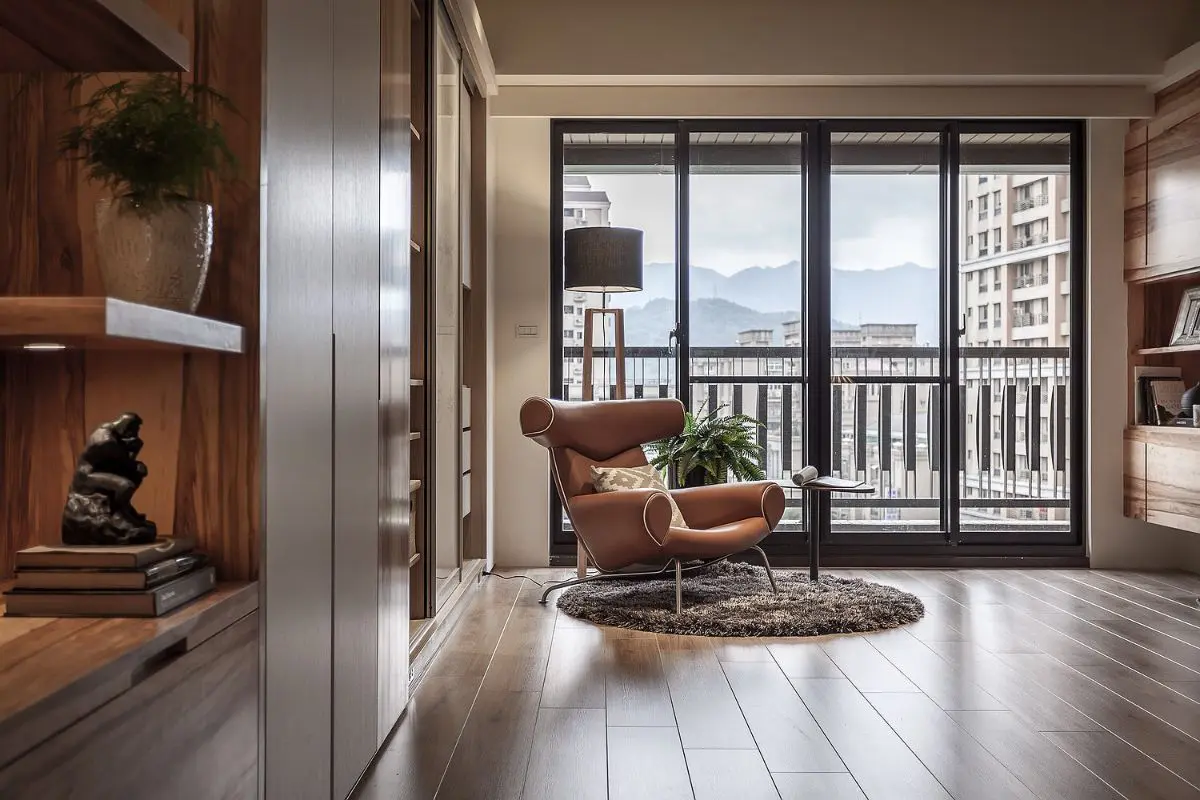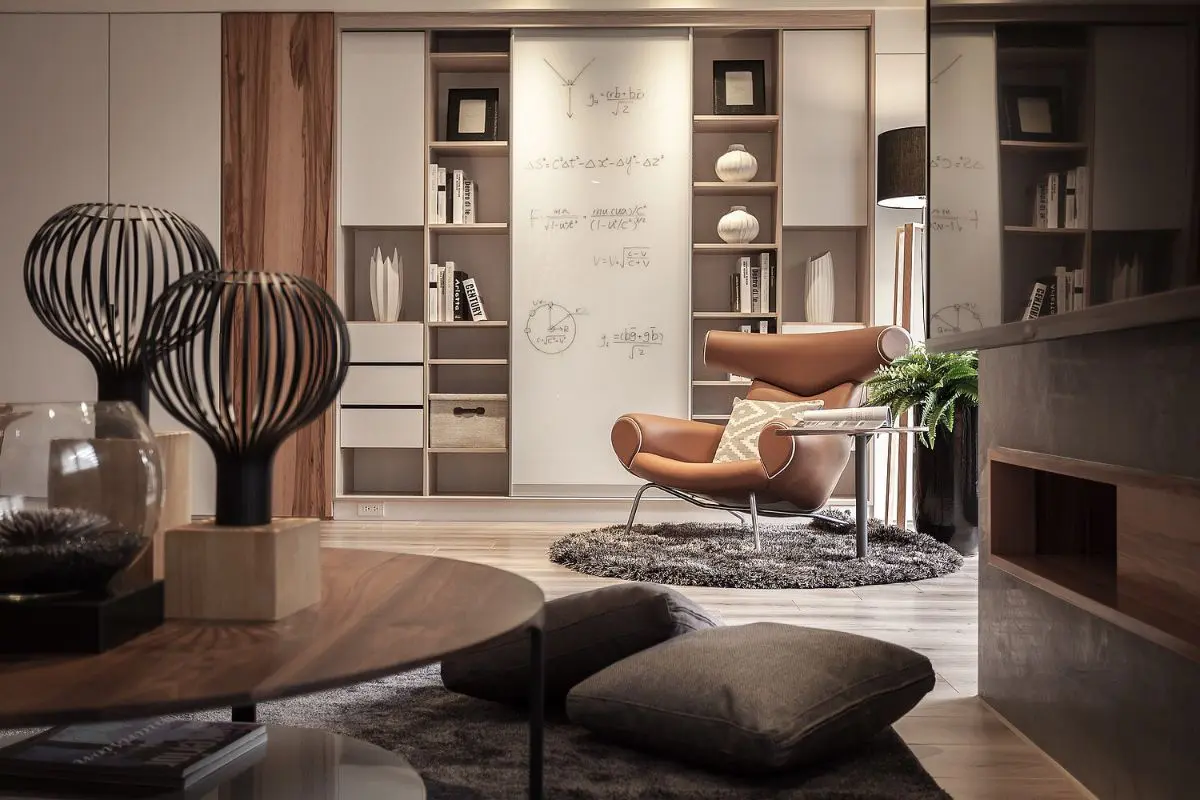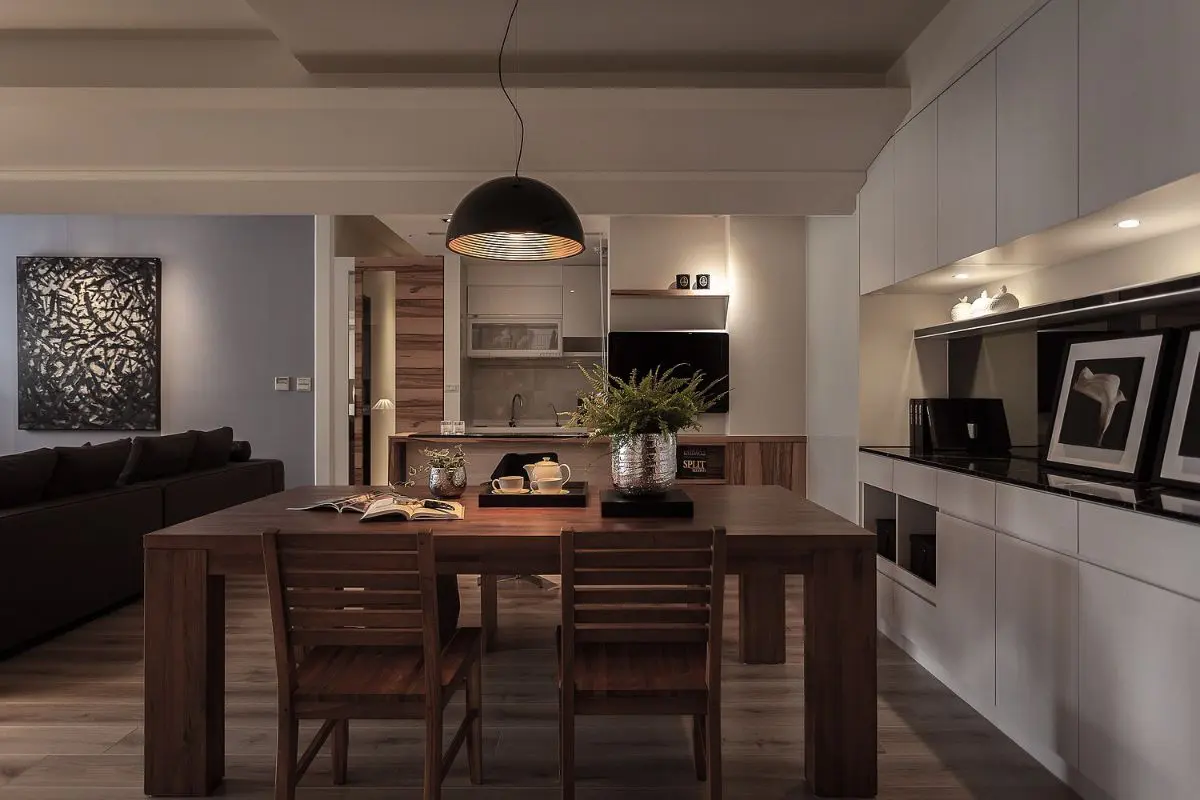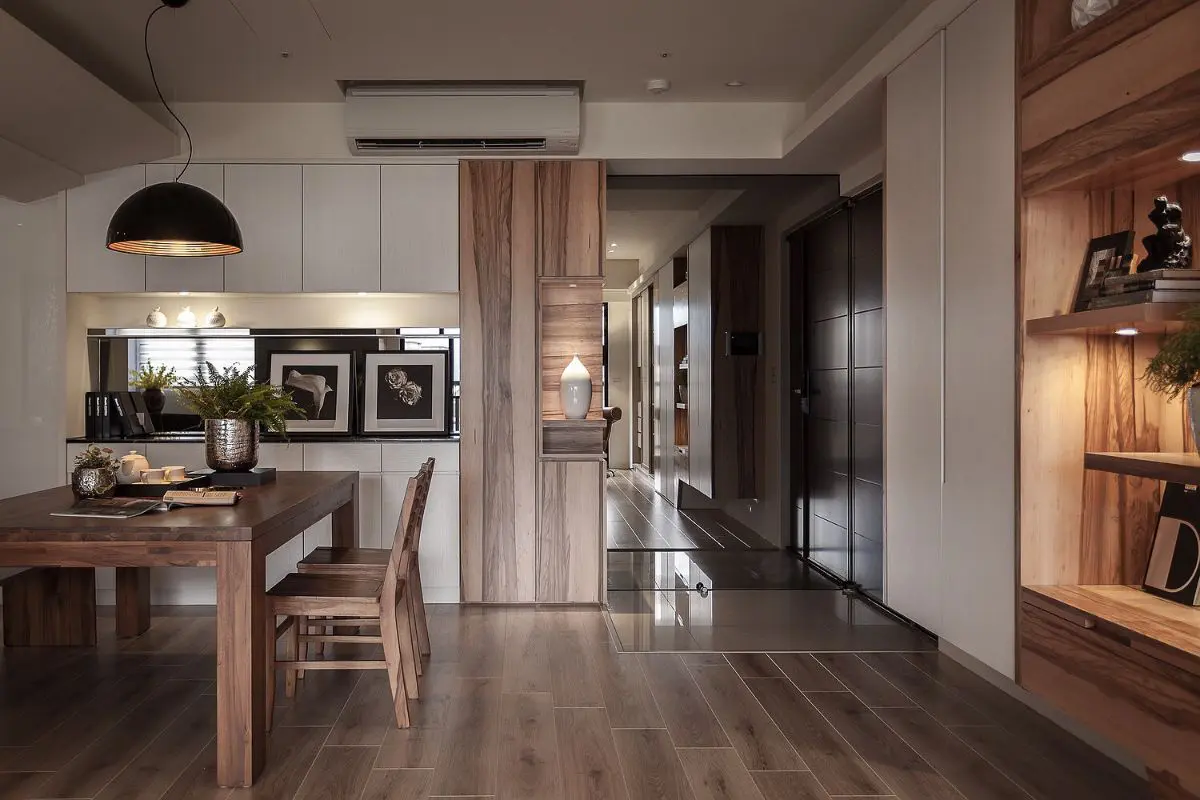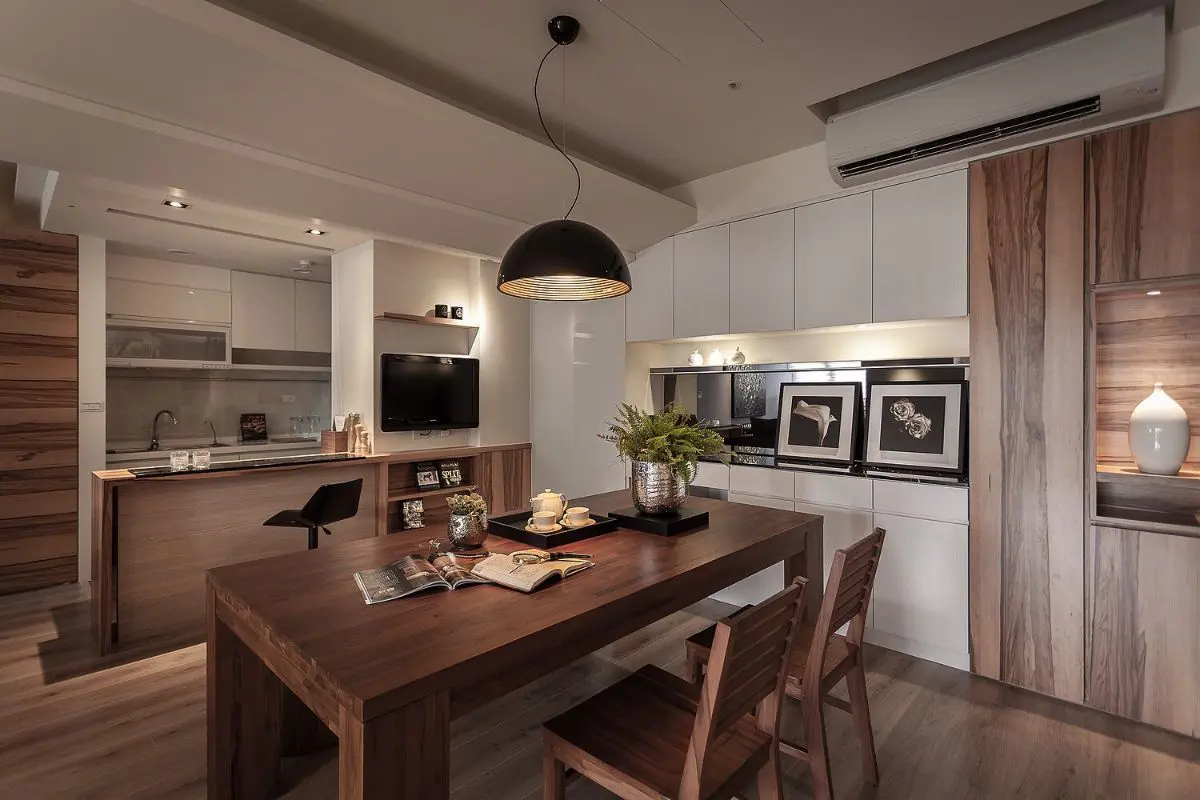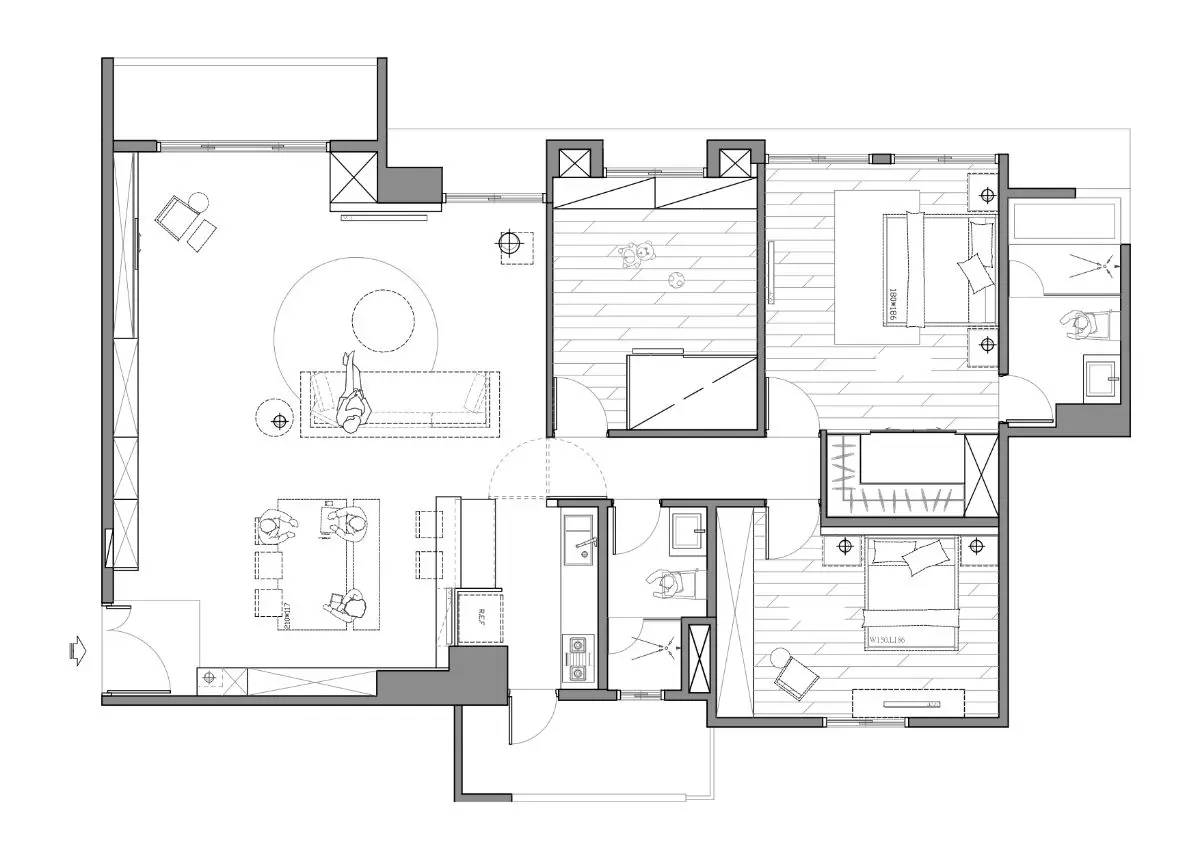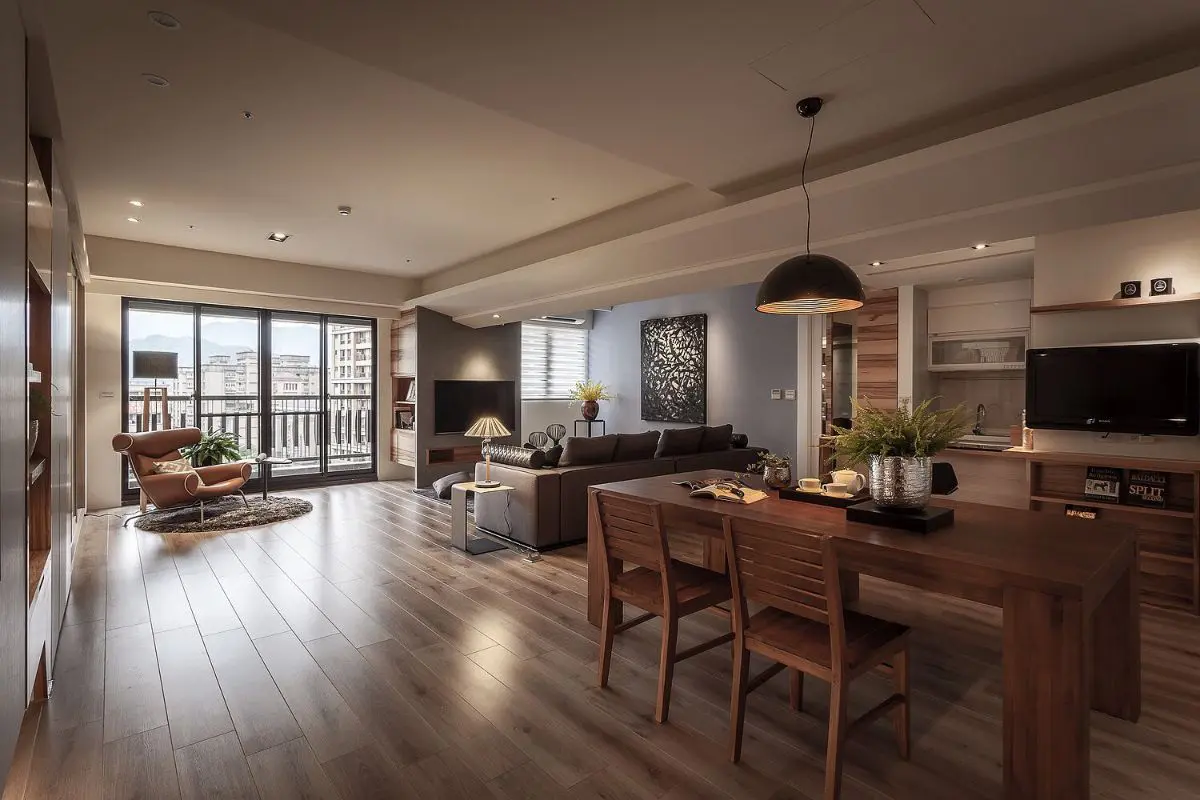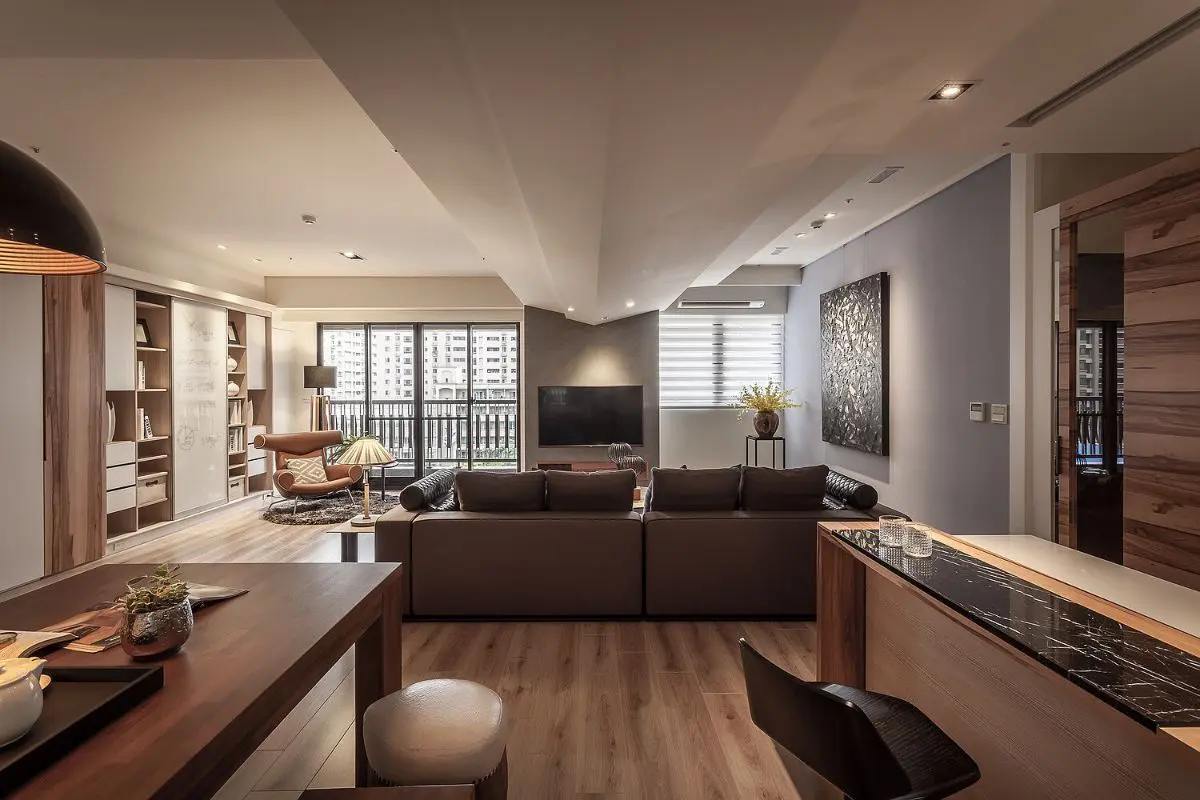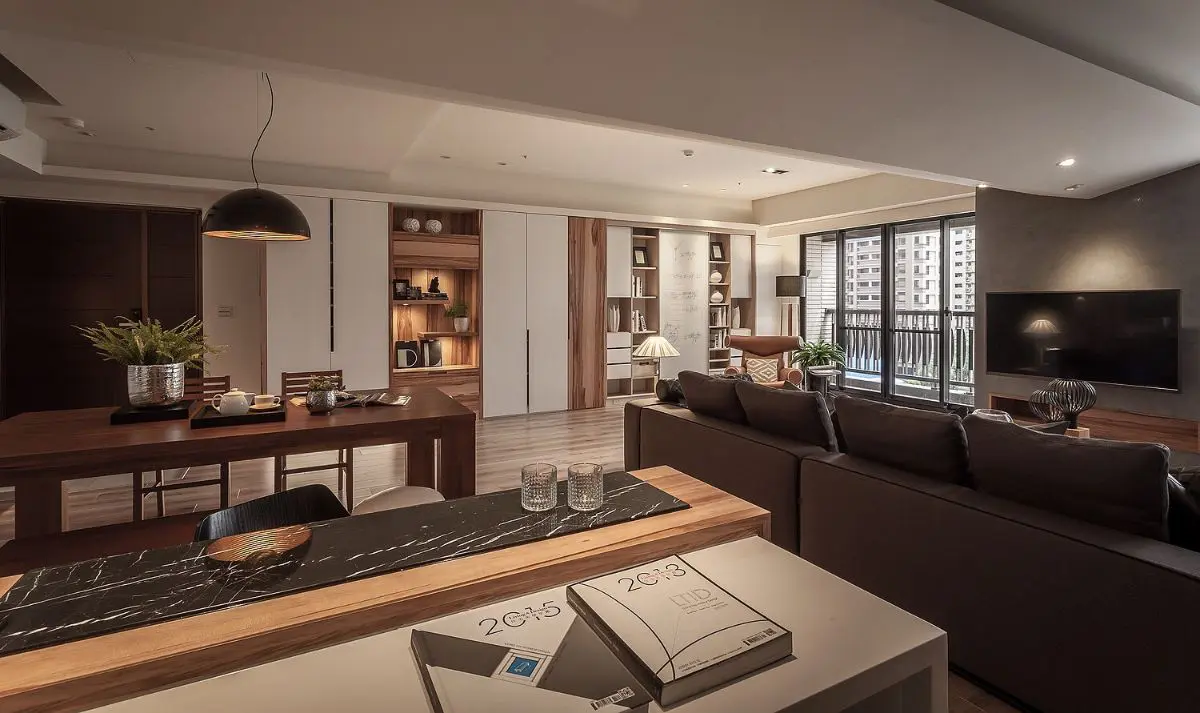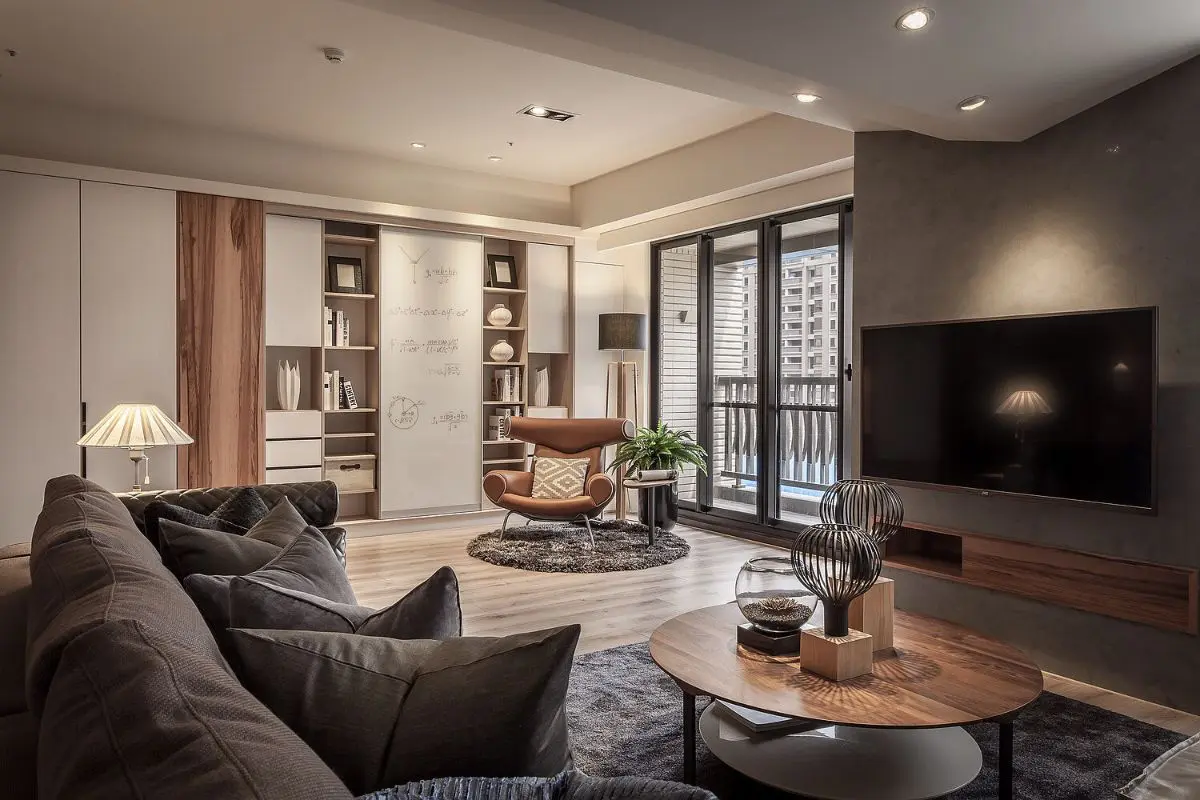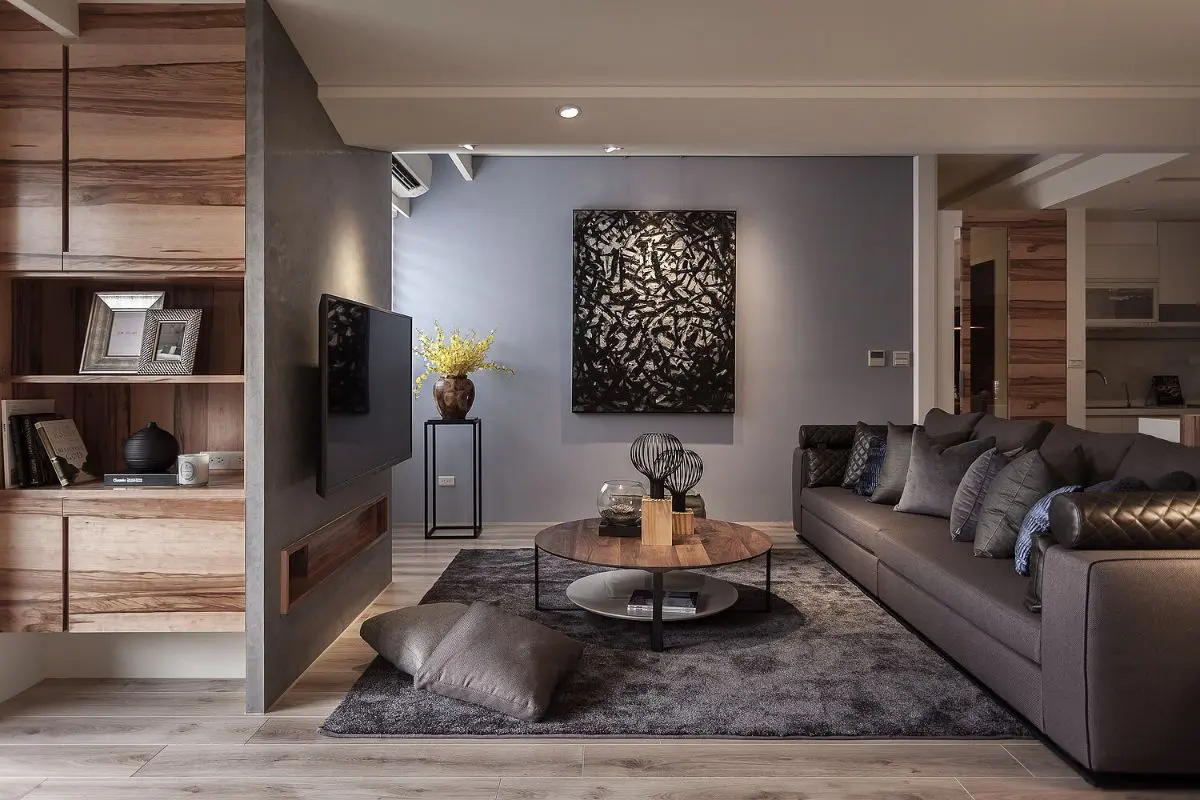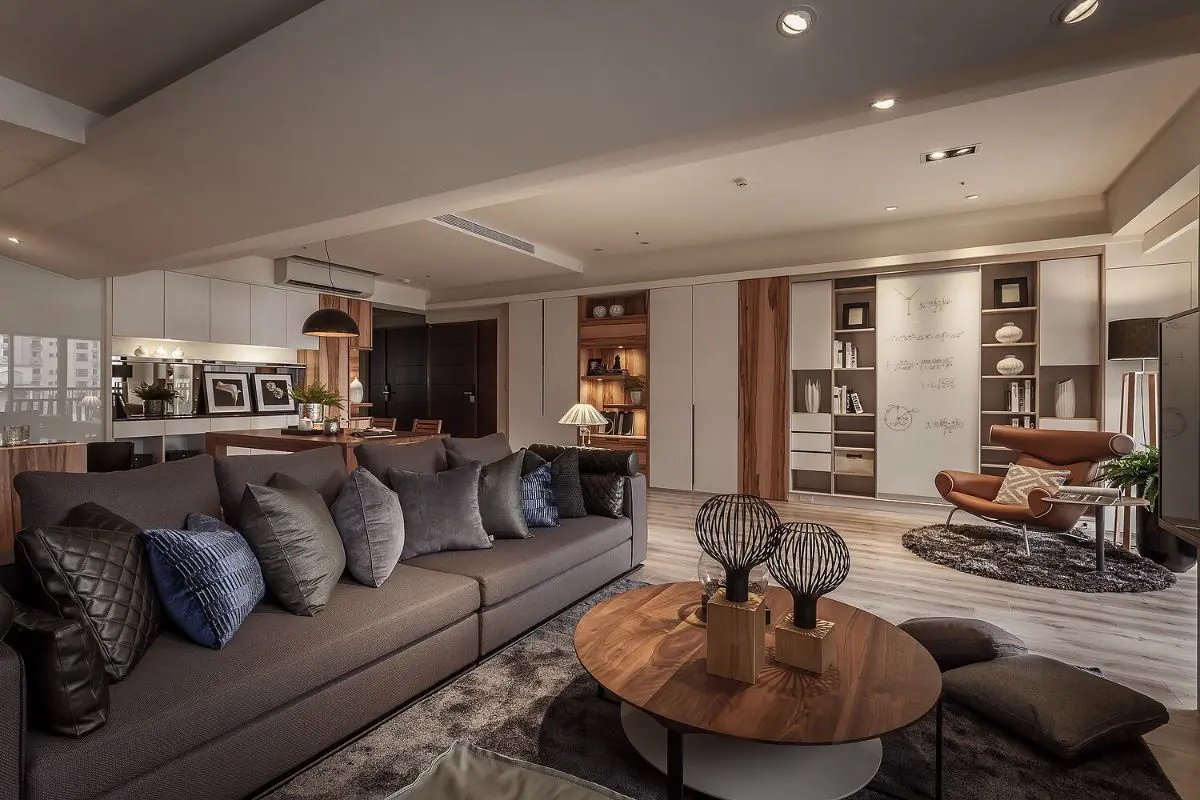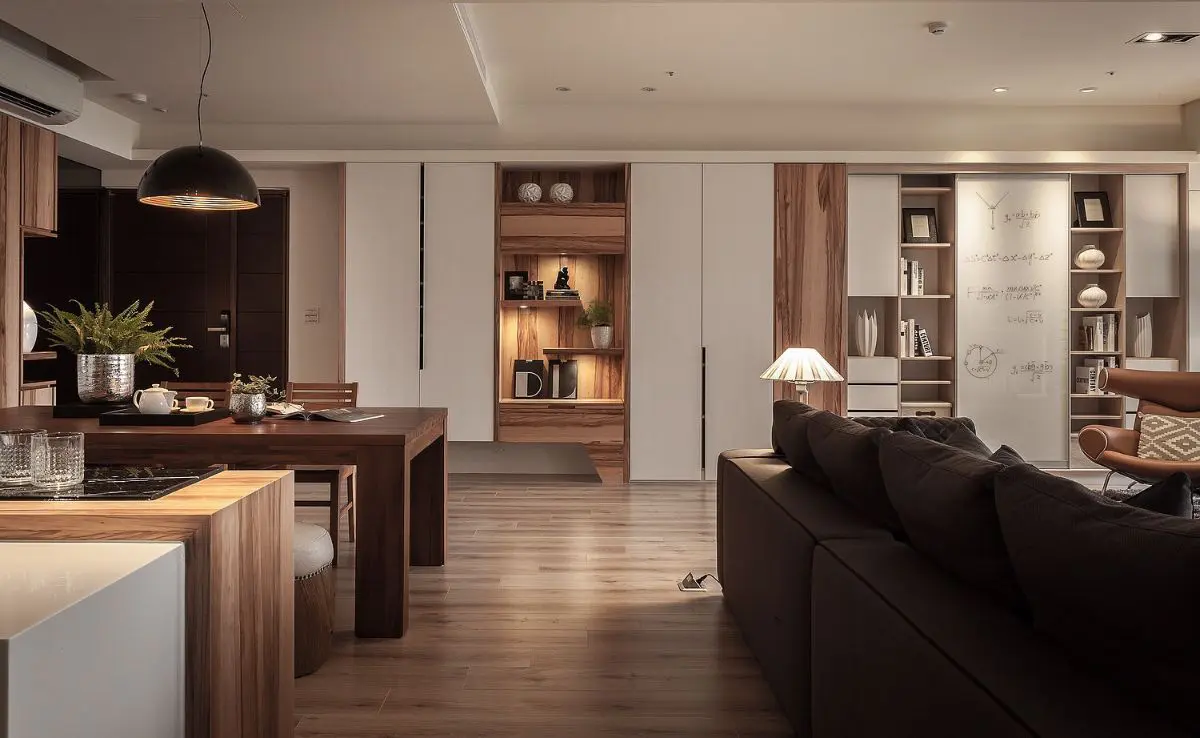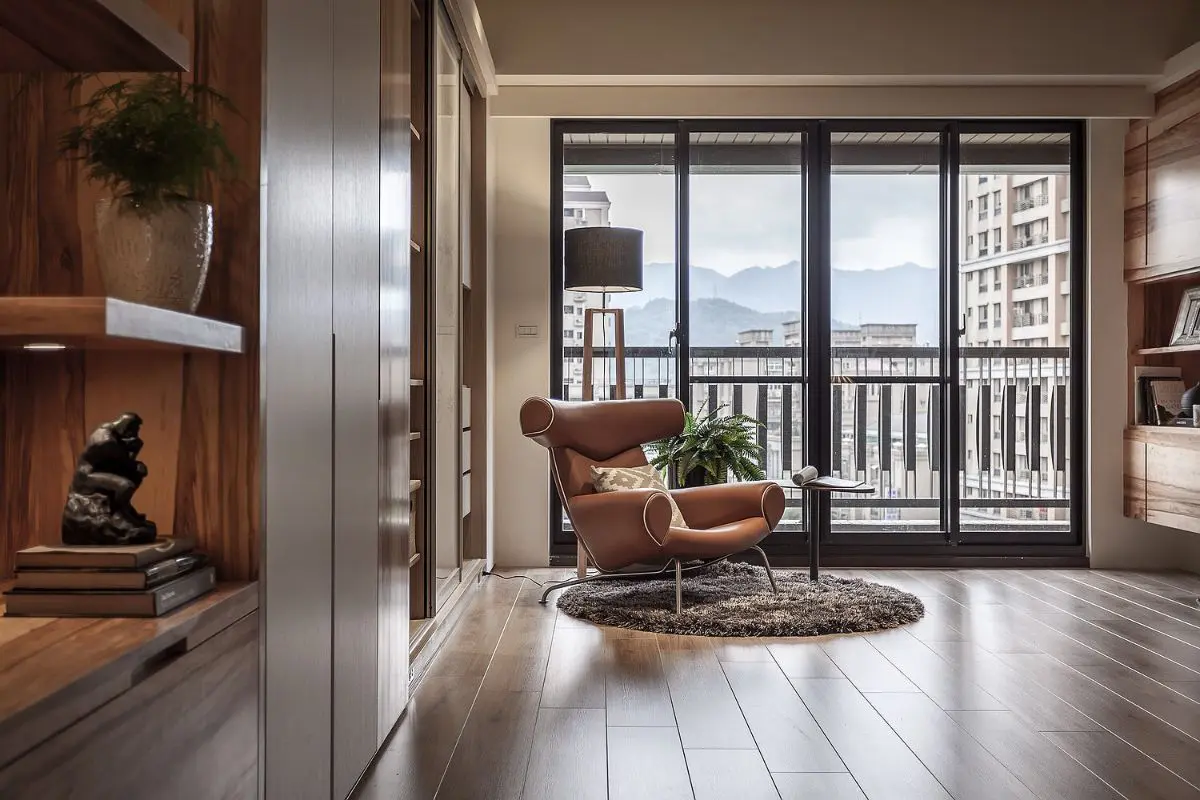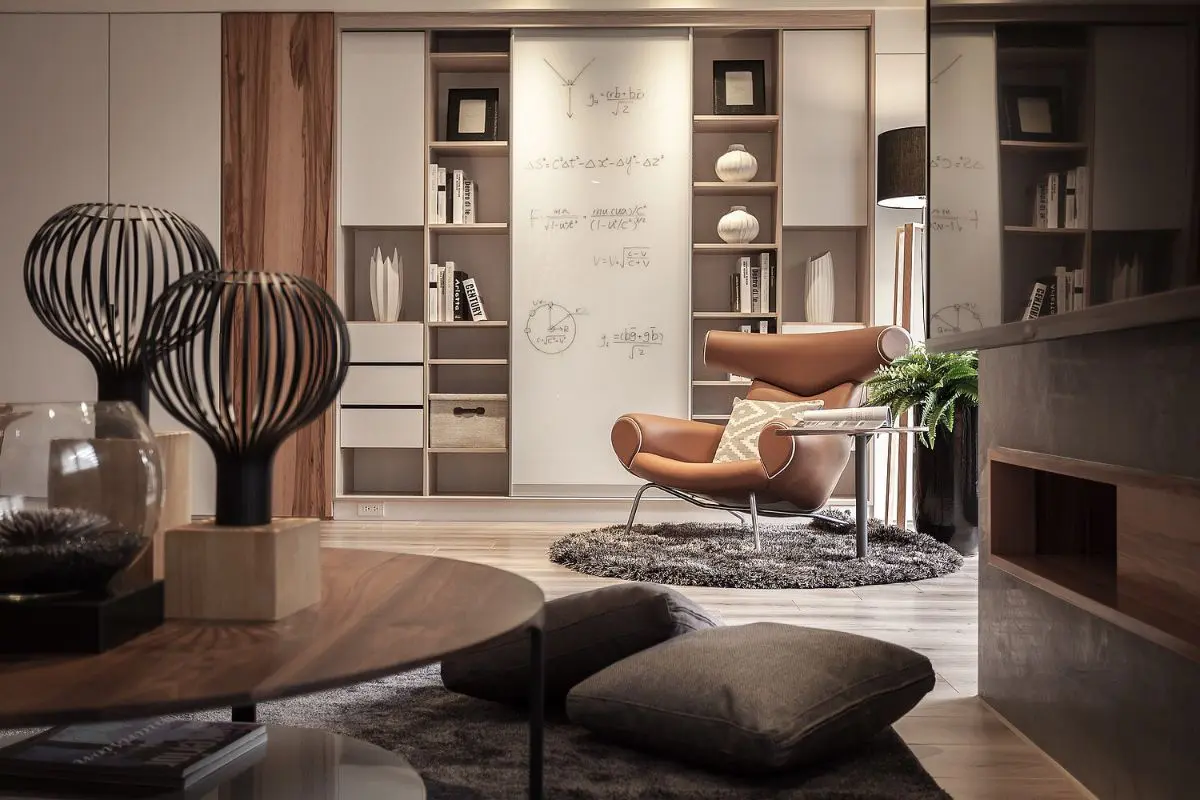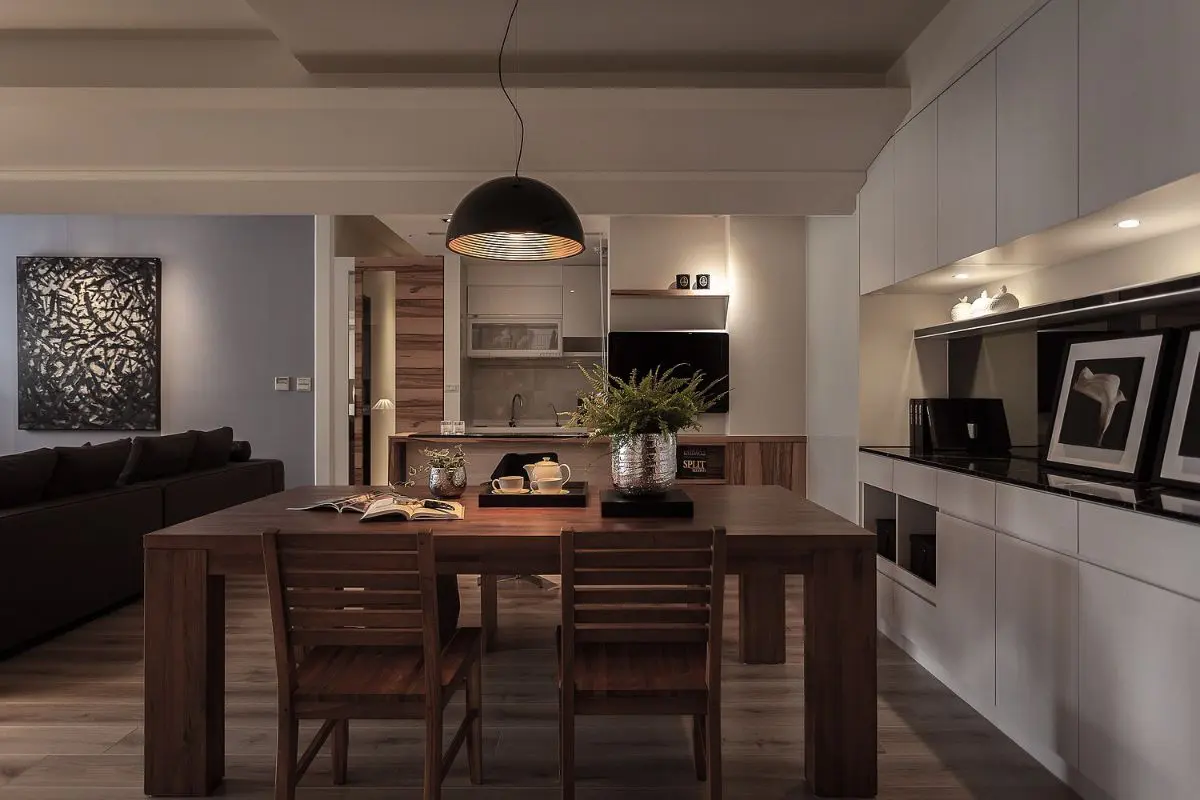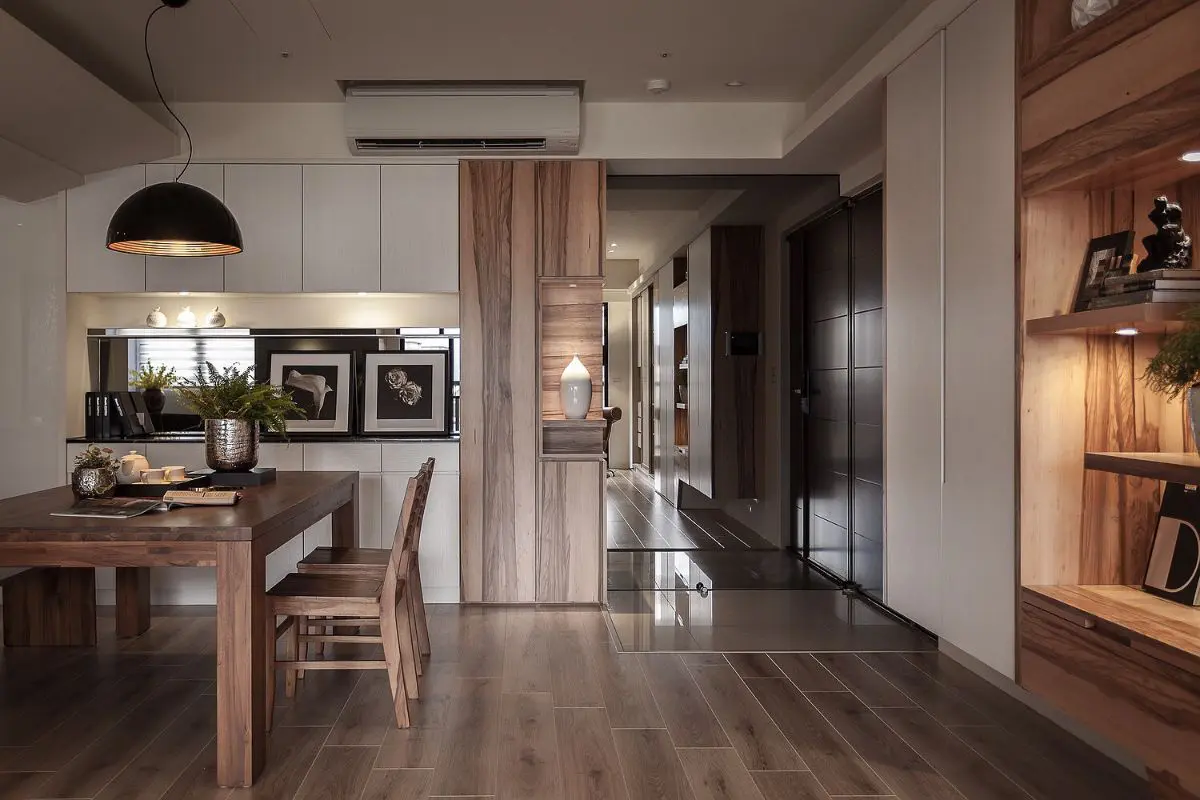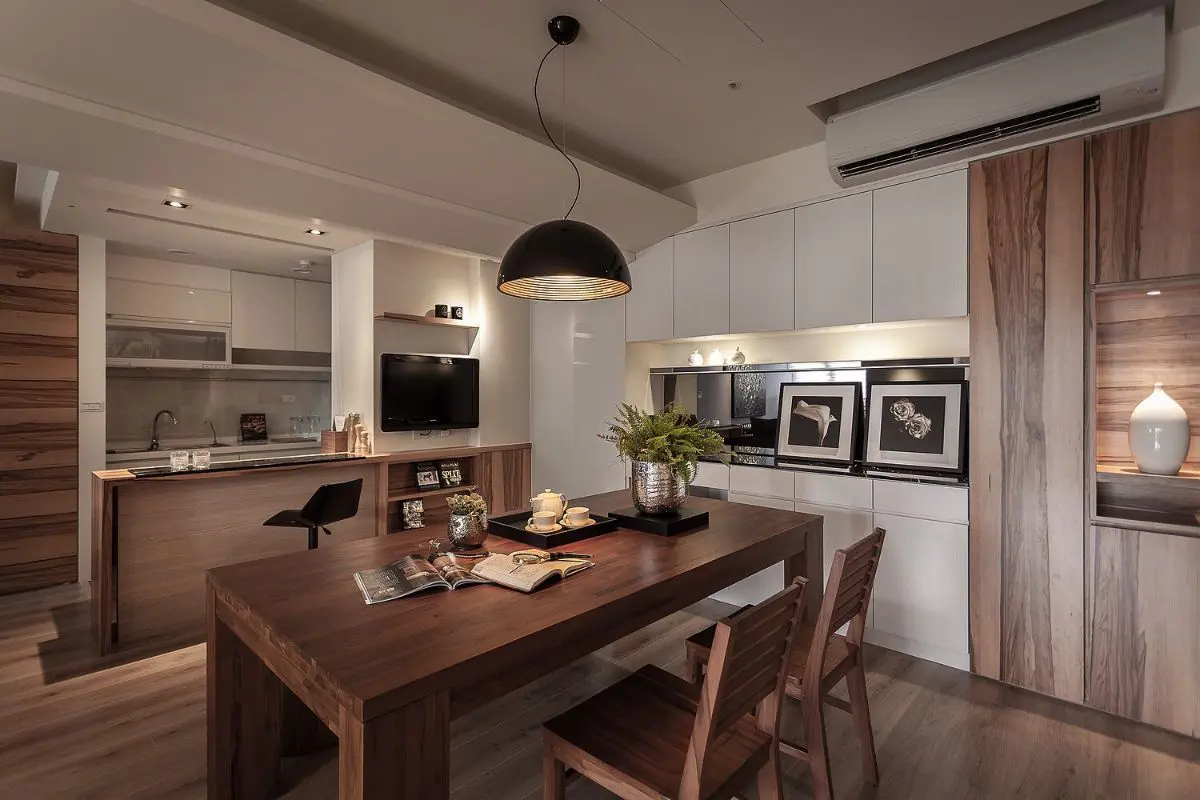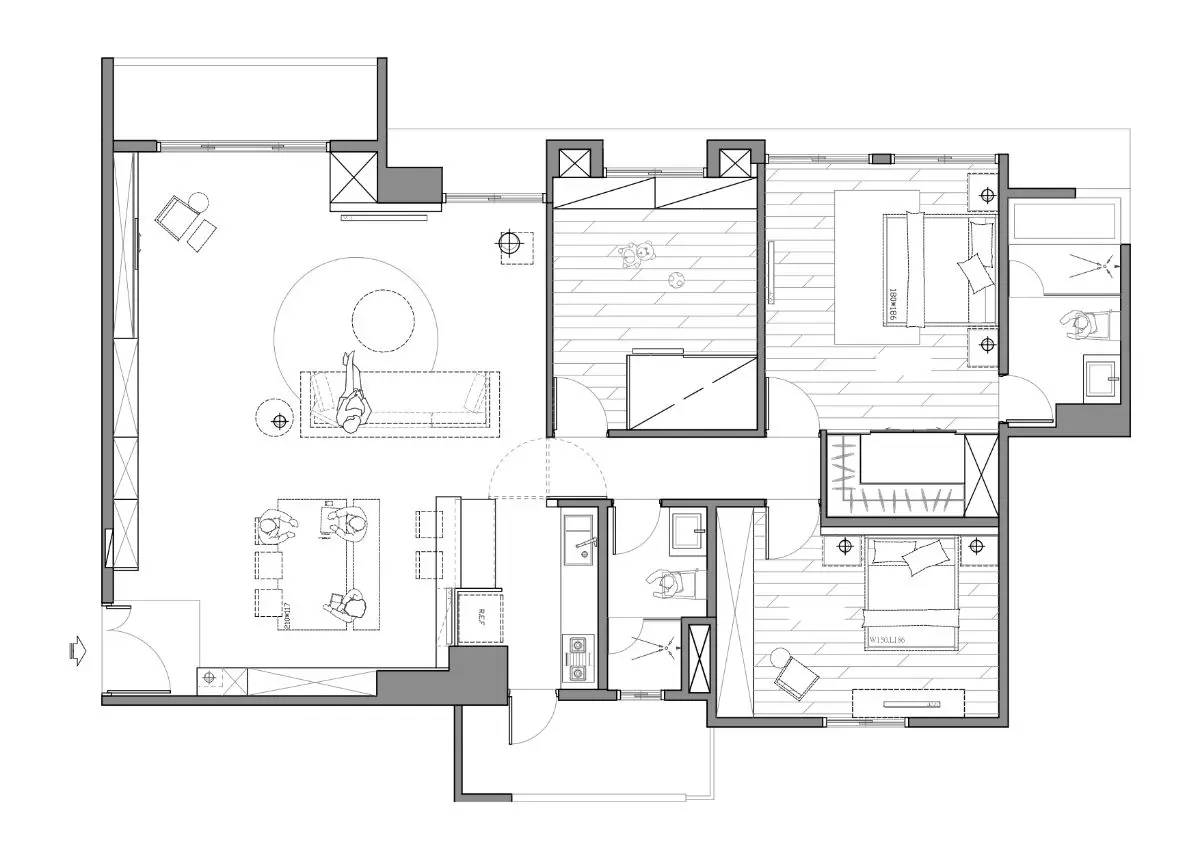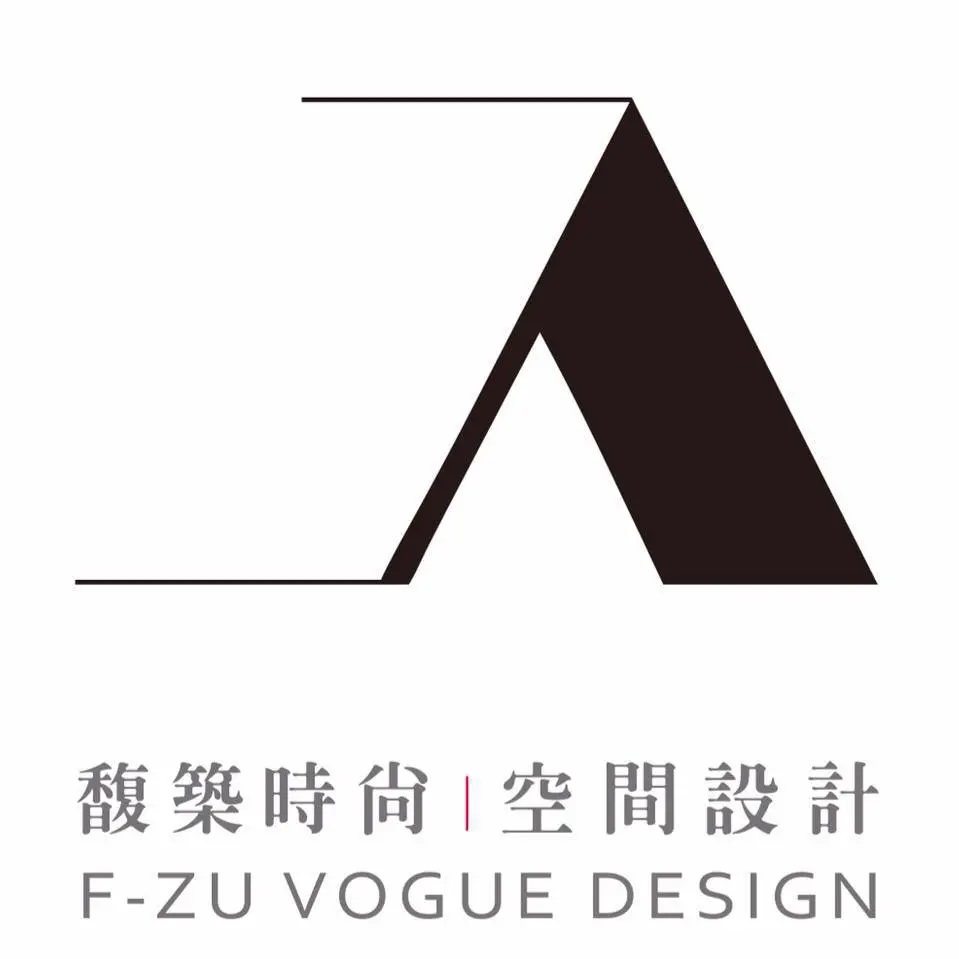 About FZU-VOGUE Interior Design