Project Name: Art Home
Project area: 130 square meters
Chief designer: Zhuo Xiaoying
Design company: Guoguang Yiye
The story behind it
The homeowner is a couple of artists who are free and romantic, free and easy to follow, and have their own unique understanding of life.
This is not only a home, but also a piece of music with a "soulmate hard to find". Every line, every note, is jointly composed by the owner and designer. For designers, this is a challenge full of surprises; For homeowners, home is a derivative creation of their spiritual world.
Just as Boya and Ziqi encountered difficulties, the owner's trust in the designer allowed the work to be 100% executed. Everything beautiful happened just right.
|Arc · Beauty of Uselessness|
Zhuangzi said: Everyone knows the useful use, but they do not know the useless use. When people wish to make the most of every inch of space, there are also those who seek the "beauty of uselessness".
The owner of this case is a music director who hopes that the designer can provide a space where "moving is a different scene, virtual and real is a cave", integrating the beauty of winding paths into it. By leveraging the bold imagination and creativity of young designers, we can create and realize our inner spiritual home, and ultimately sit quietly in it, sipping tea and observing ourselves.
/01 Curved Path · Beauty of Space
Pushing open the door, it is a curved corridor with a curved corner on the left. The designer places the entrance here, as if it were a small spray or a note that wants to jump away, making the space instantly more agile.
On the left side of the space, the designer embedded the master bedroom and the entrance to the second bathroom in an arc. It's like a small secret realm, you need to find the right key to enter.
The suspended table, connected with the column, is like a four diaeresis, finding the rhythm of life in space.
/02 Dongtian · Beauty of Lines
This spatial combination is free and casual, it can be a restaurant, a living room, a study, or a tea room. Transparent materials create a sense of spatial extension and shape more possibilities.
Large area of white, cushioned with textured furniture. Piano and books, on the other hand, convey the rich spiritual world of the spatial master.
/03 Secret Realm · Beauty of Light
The master bedroom is square without traditional concepts. Like the heart of a flower, hidden deep within its petals. Customized wardrobe and desk, fitting every curve. The low saturation orange color on the background wall of the desk adds a touch of brightness to the space.
Goethe once said, "Architecture is solidified music," and this case is the best interpretation.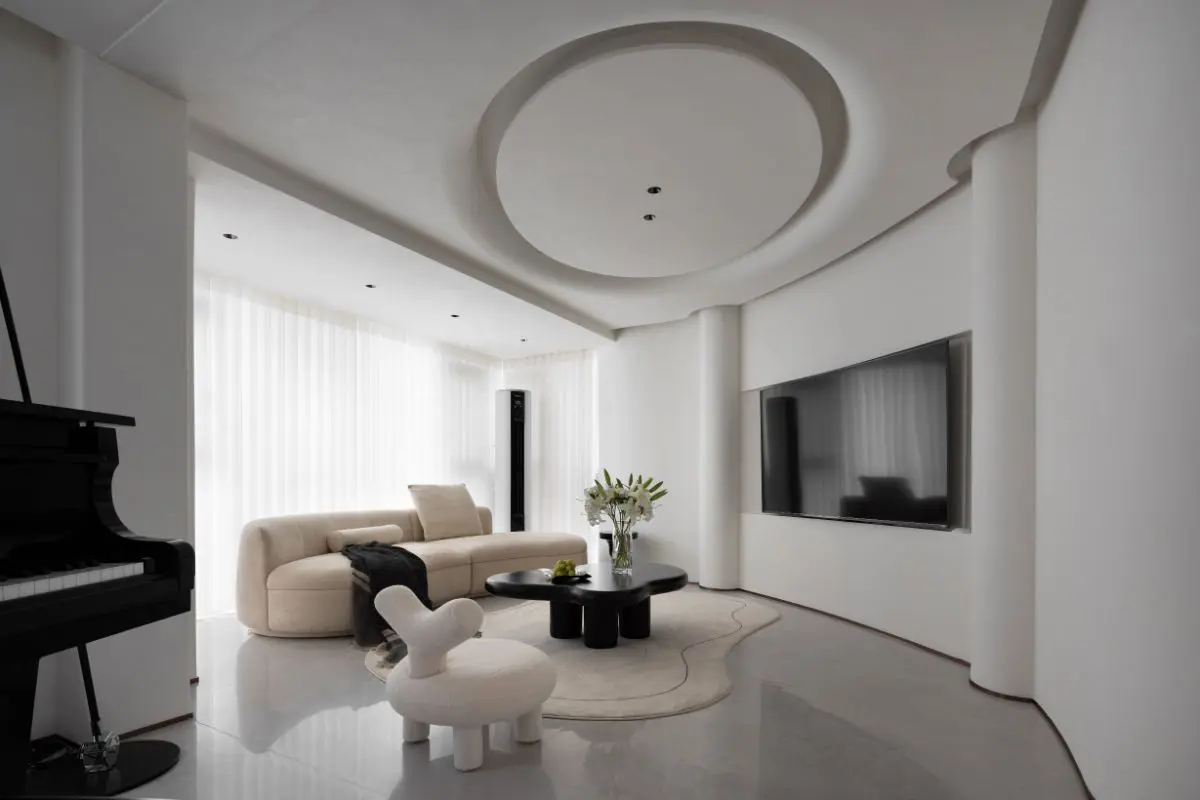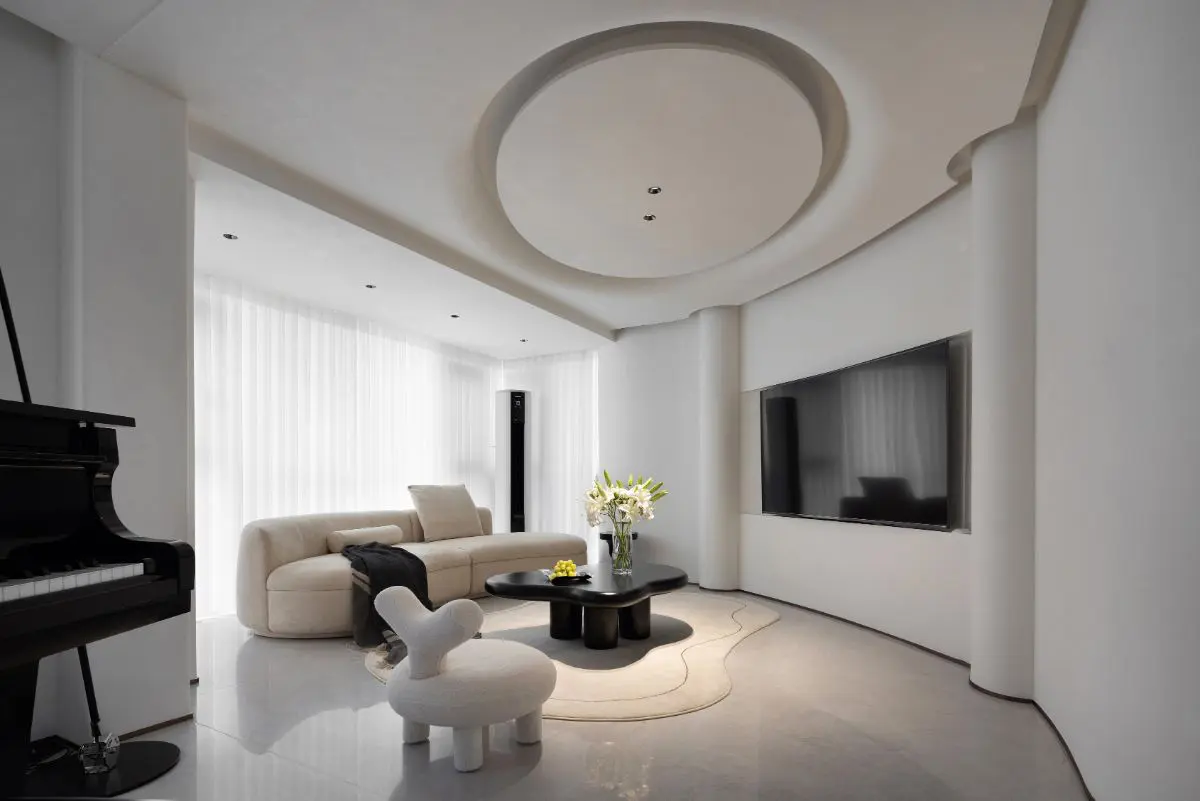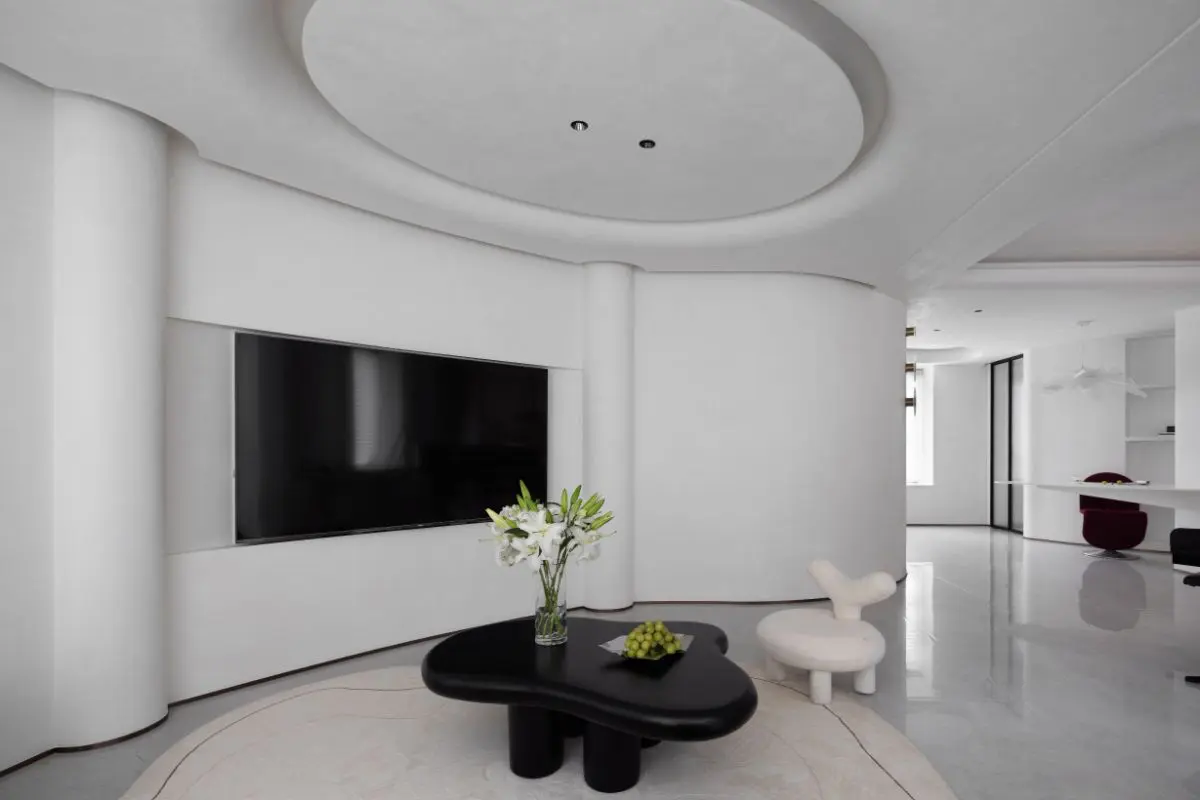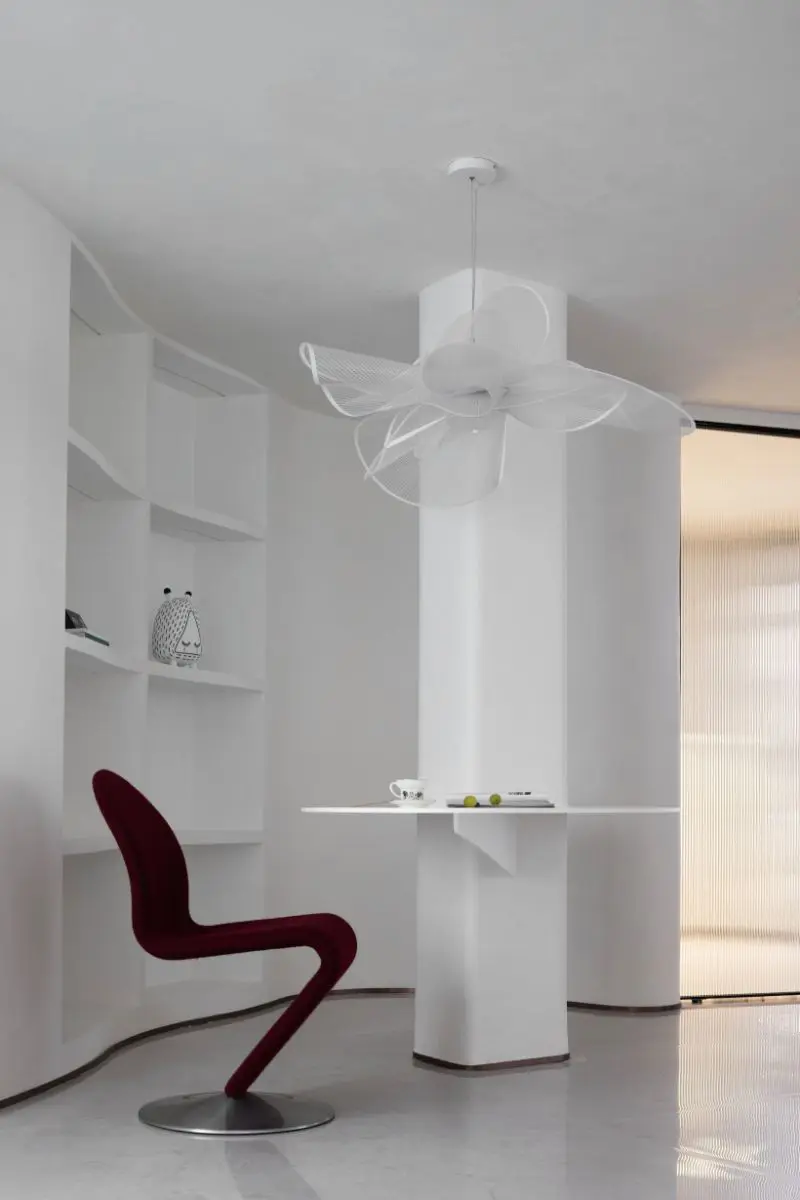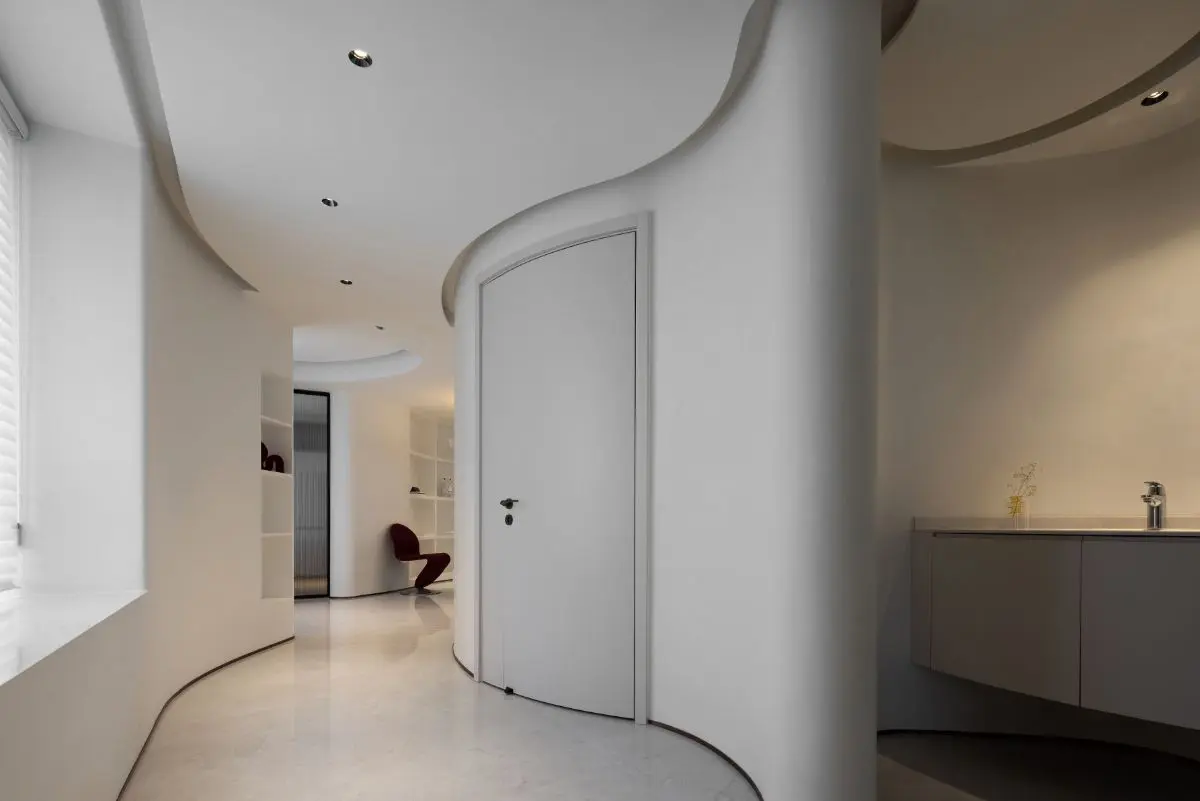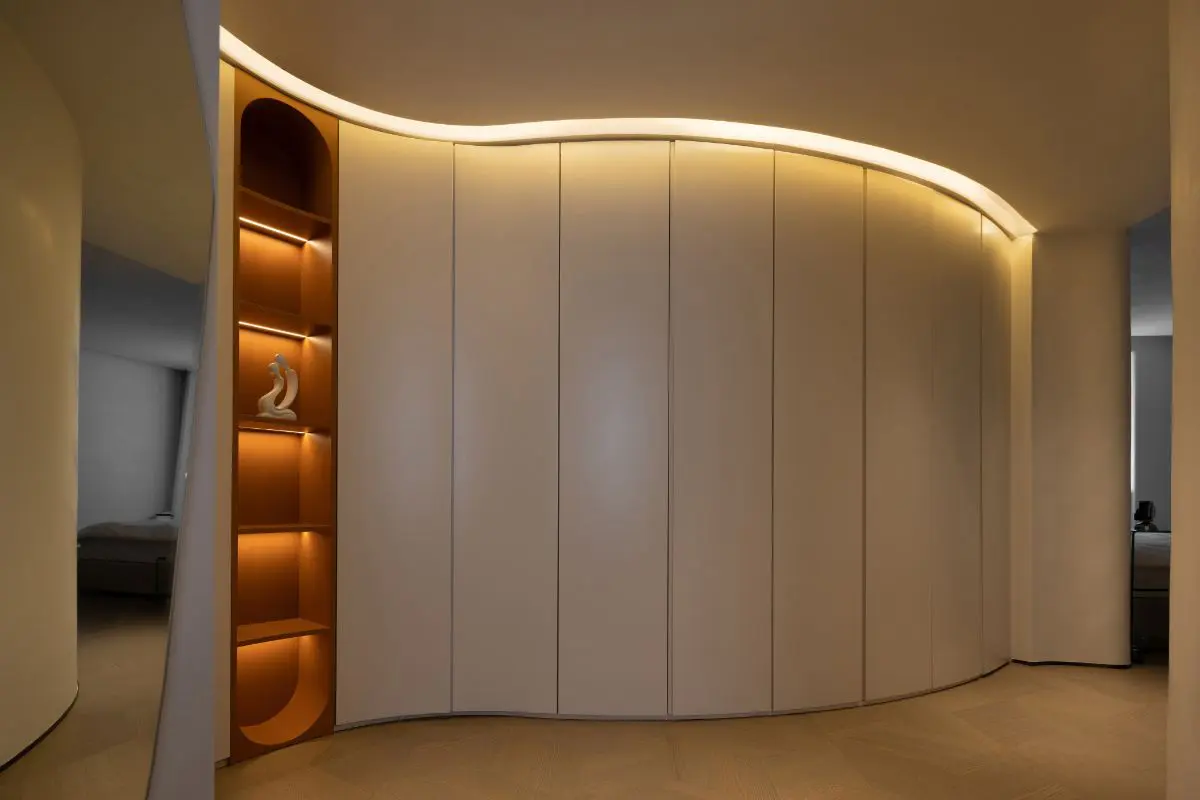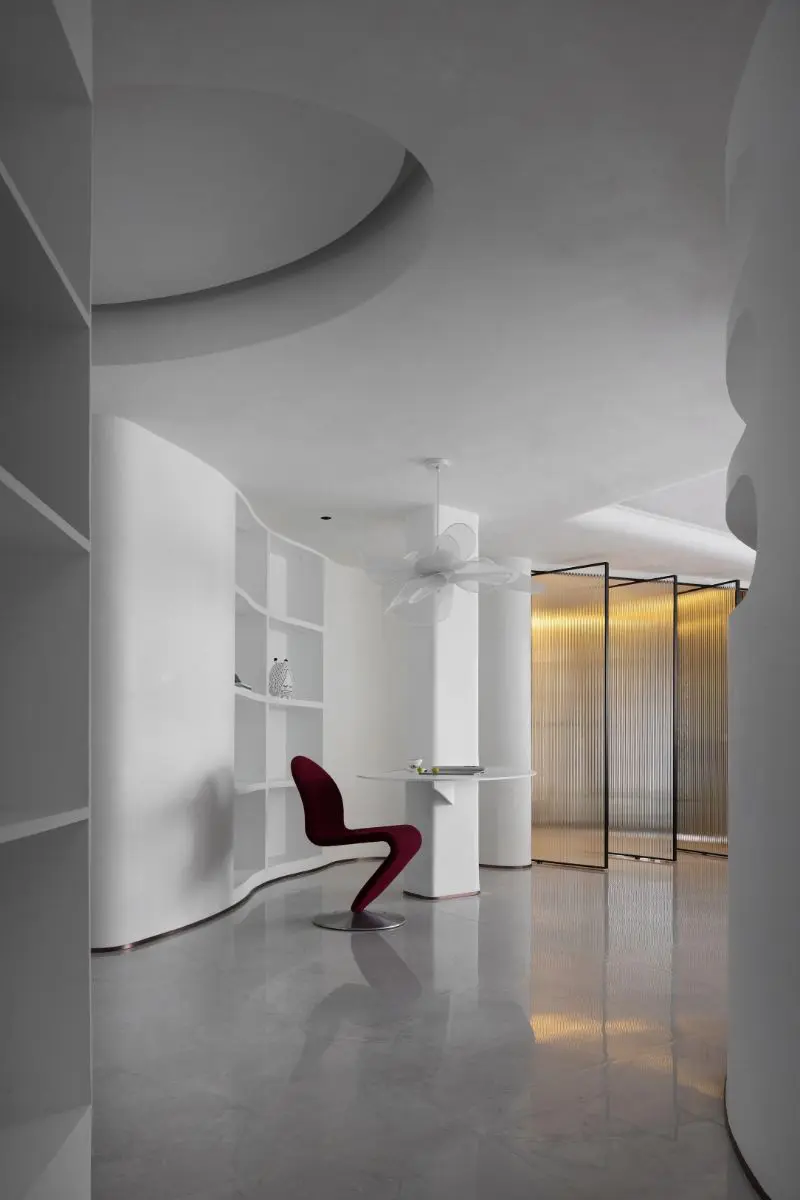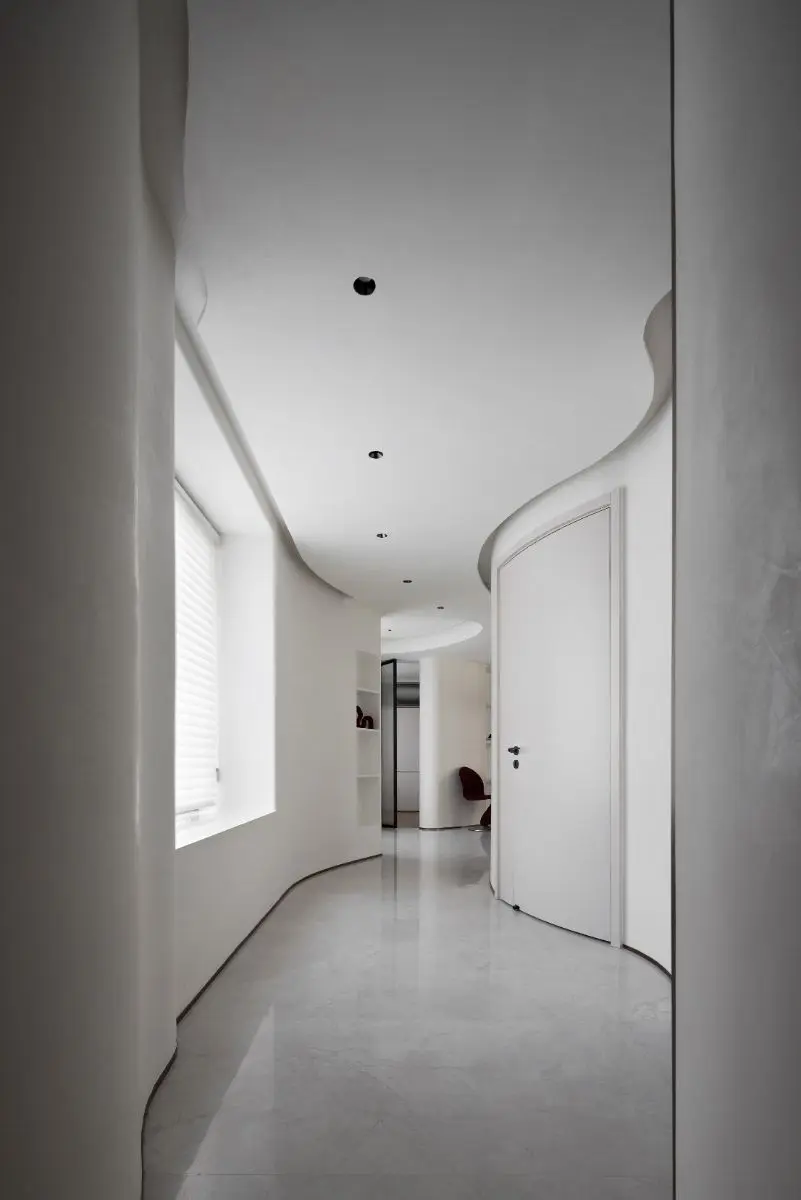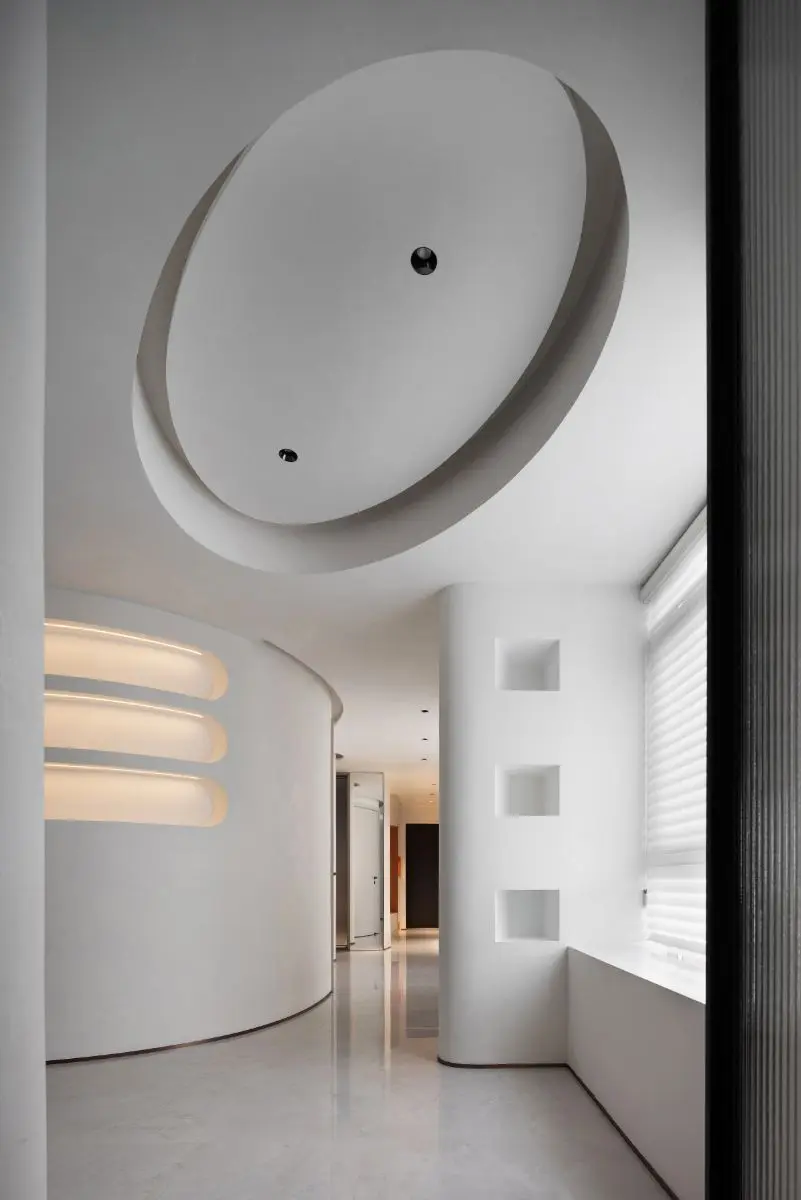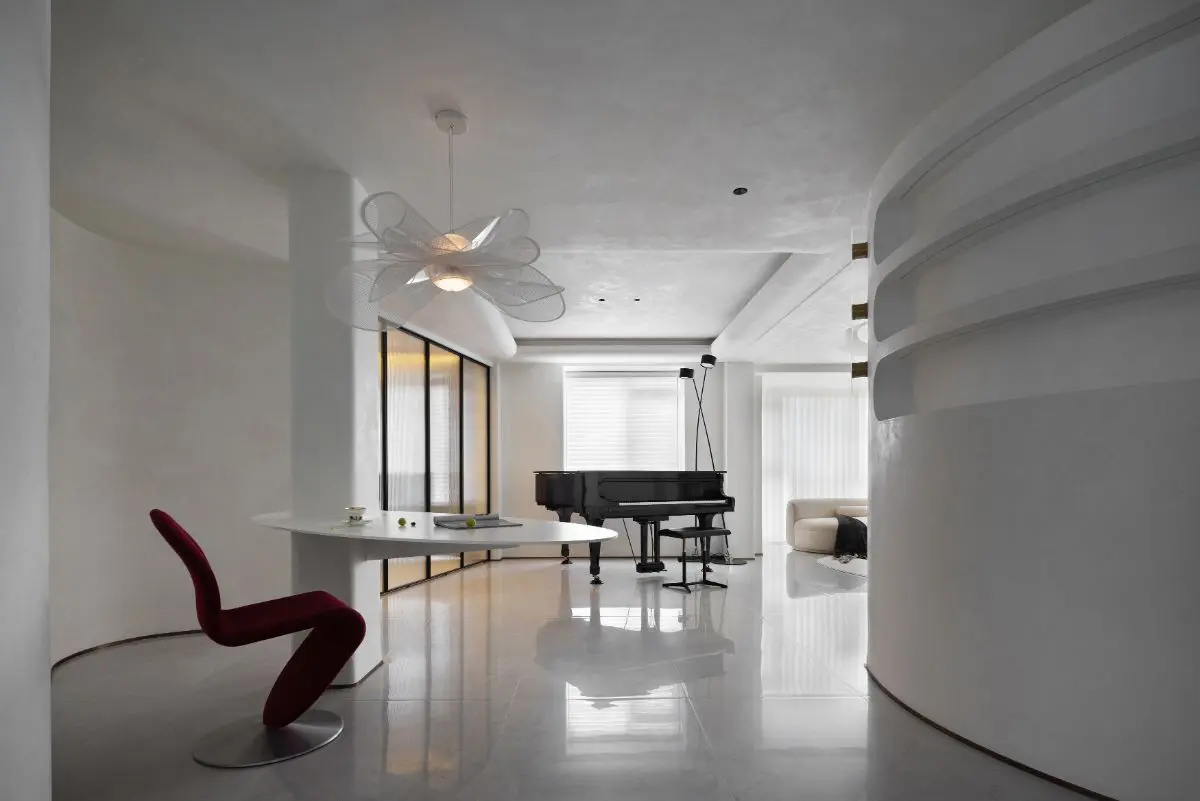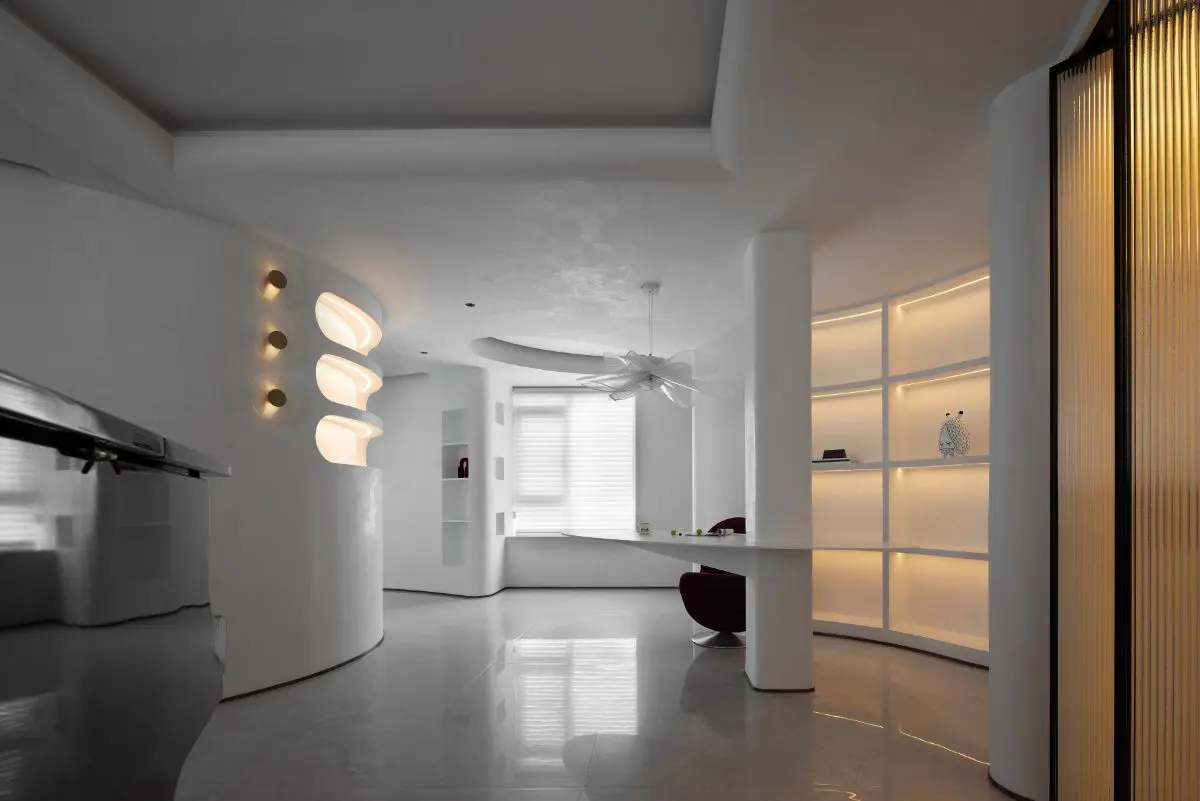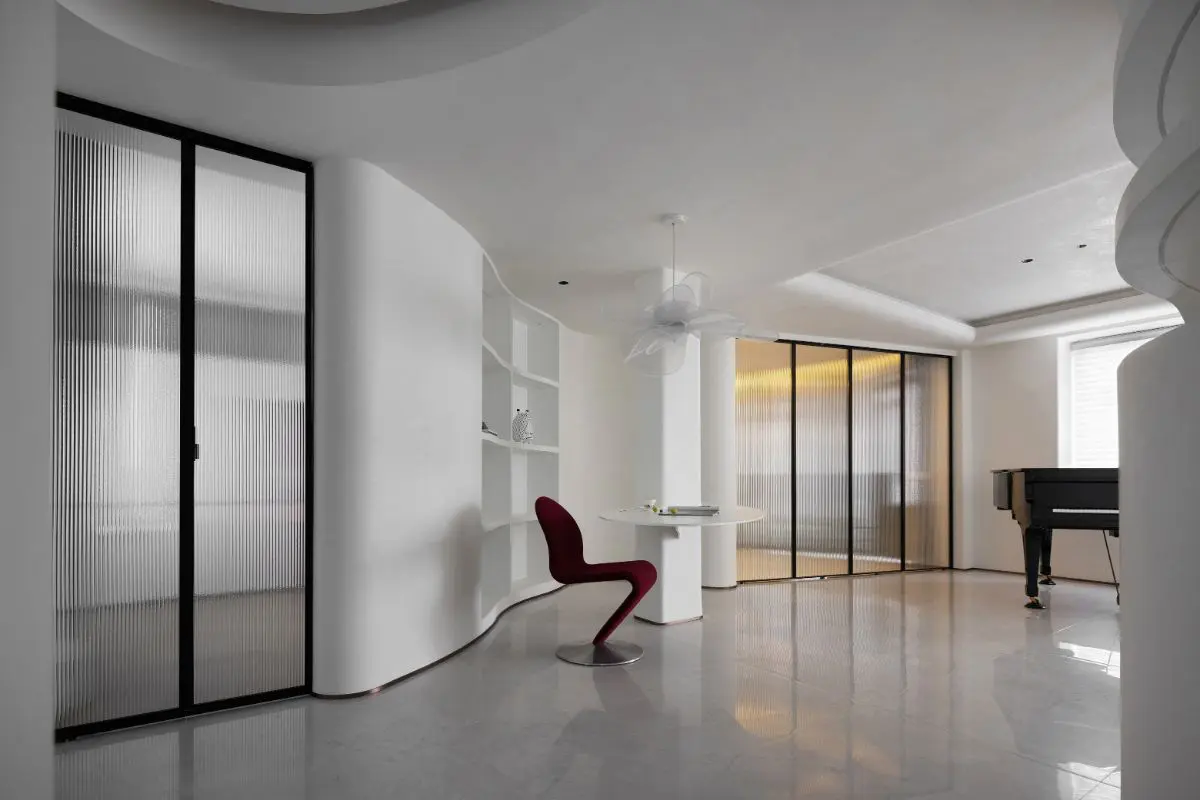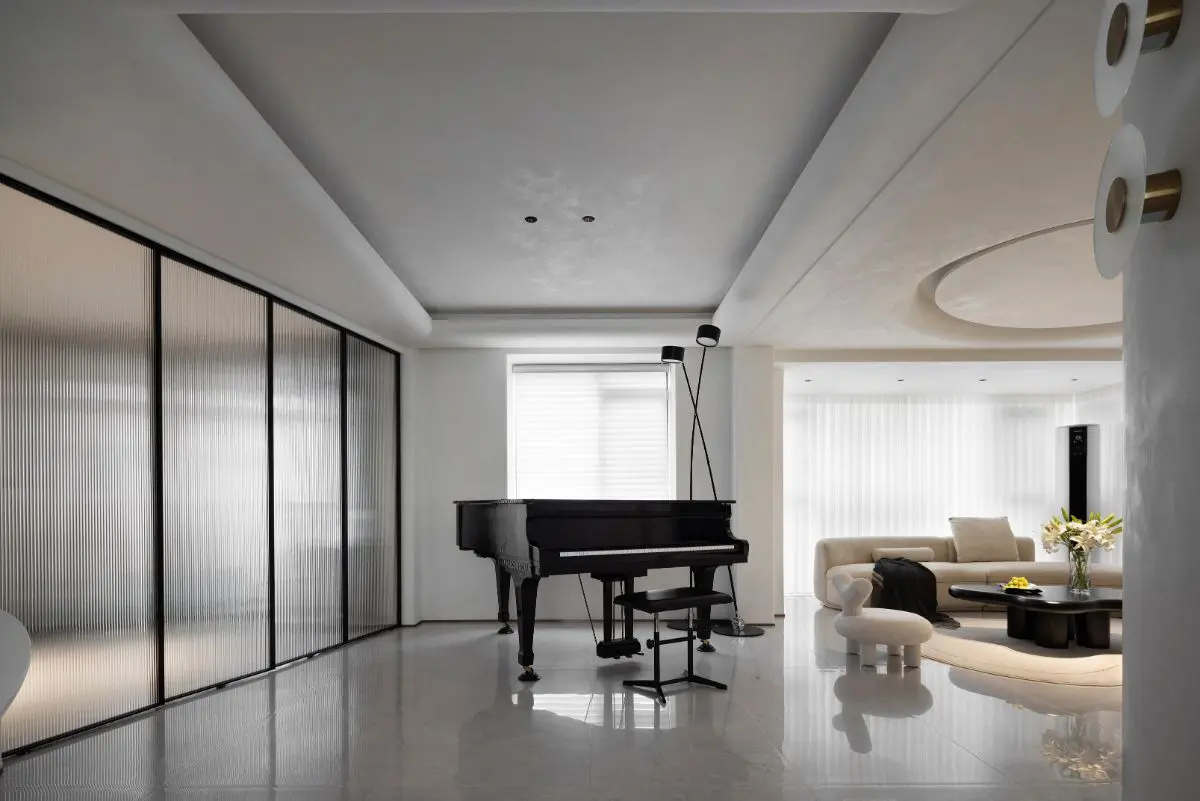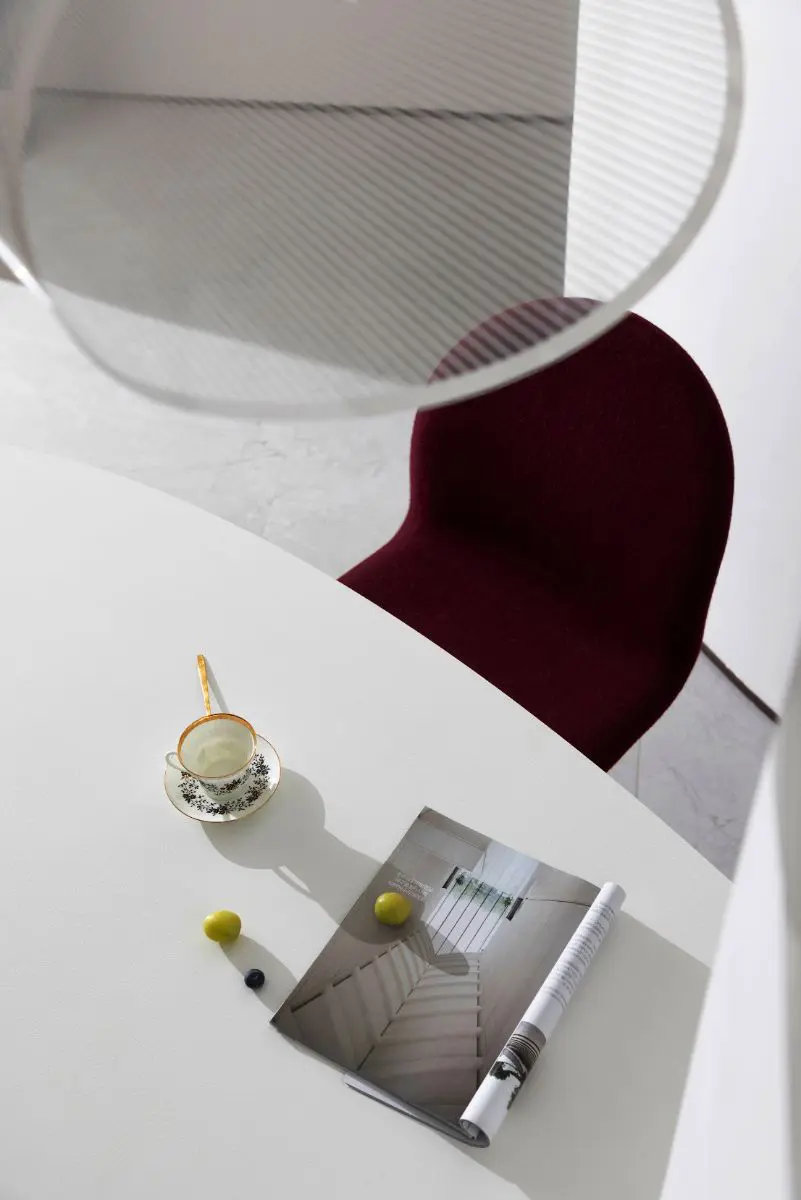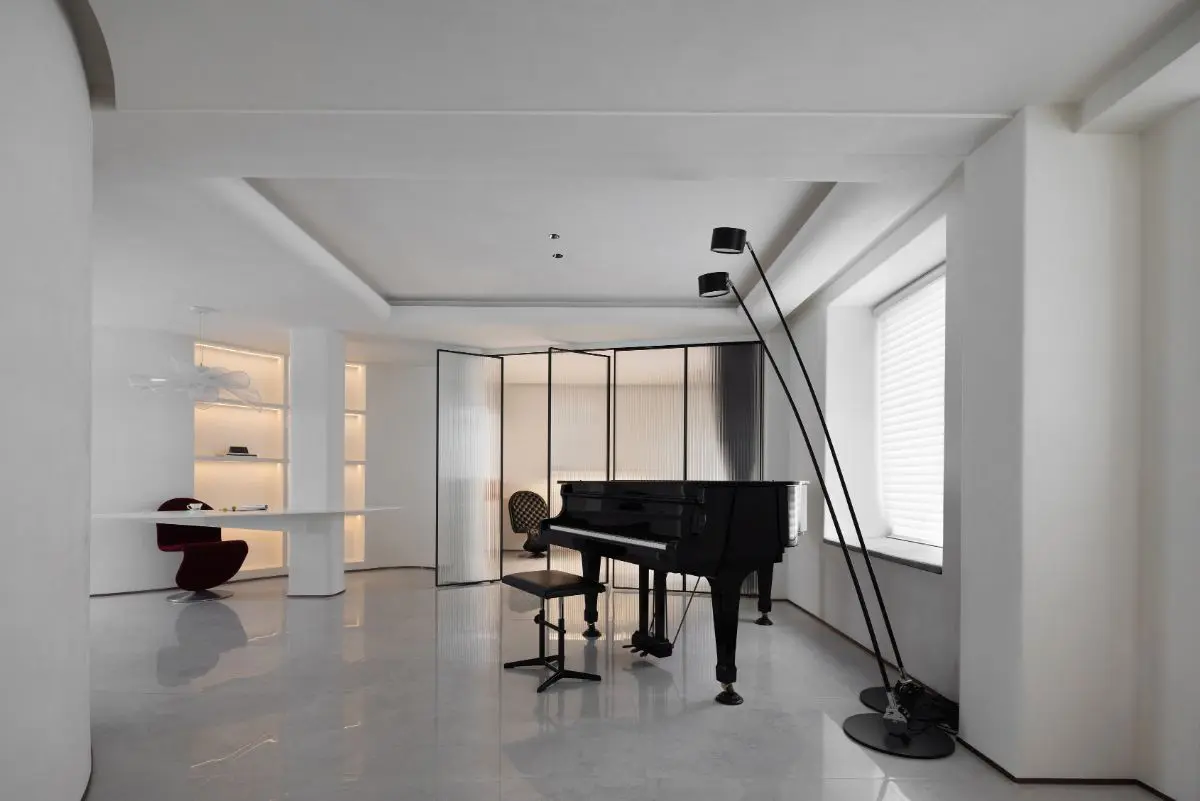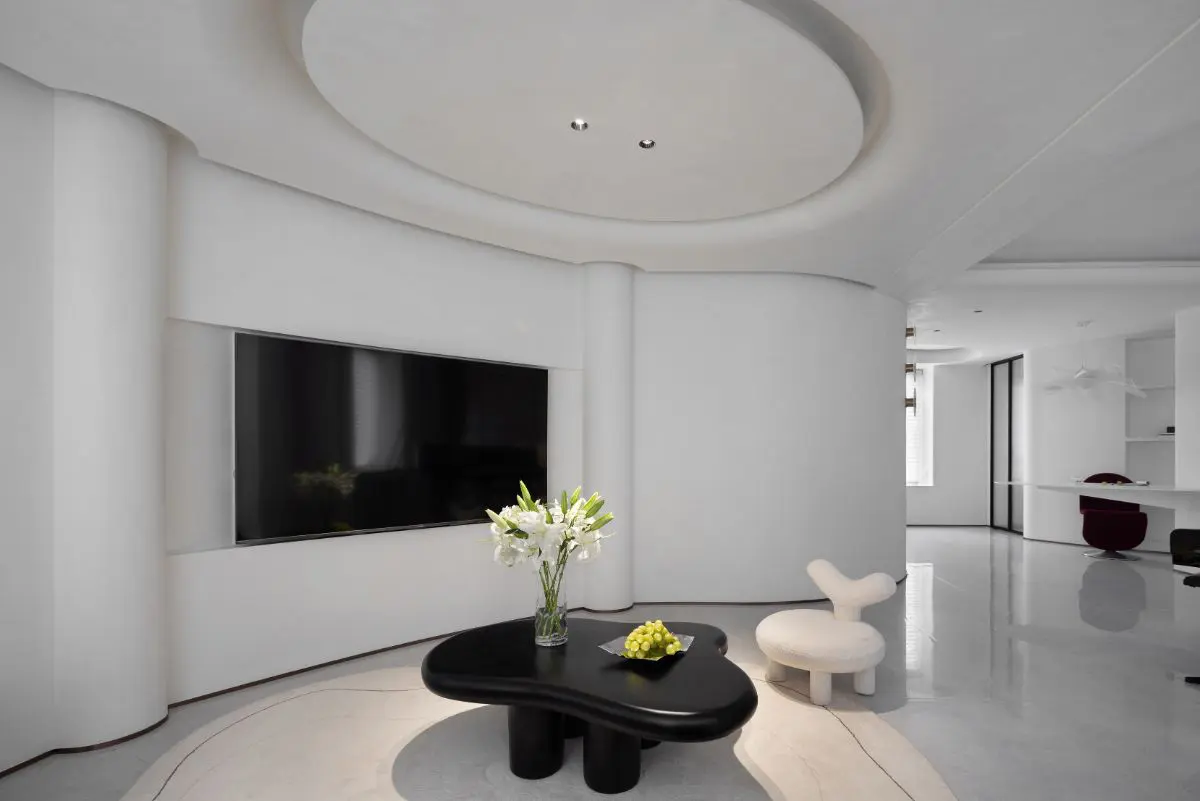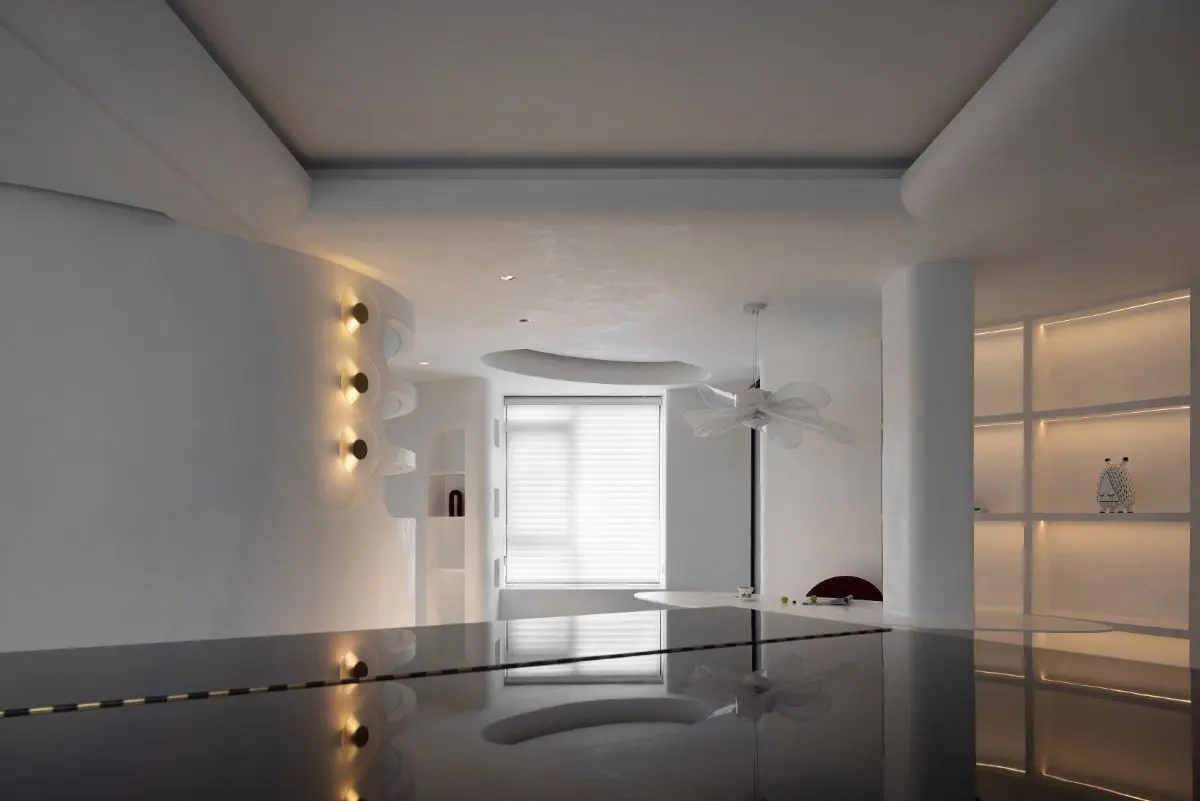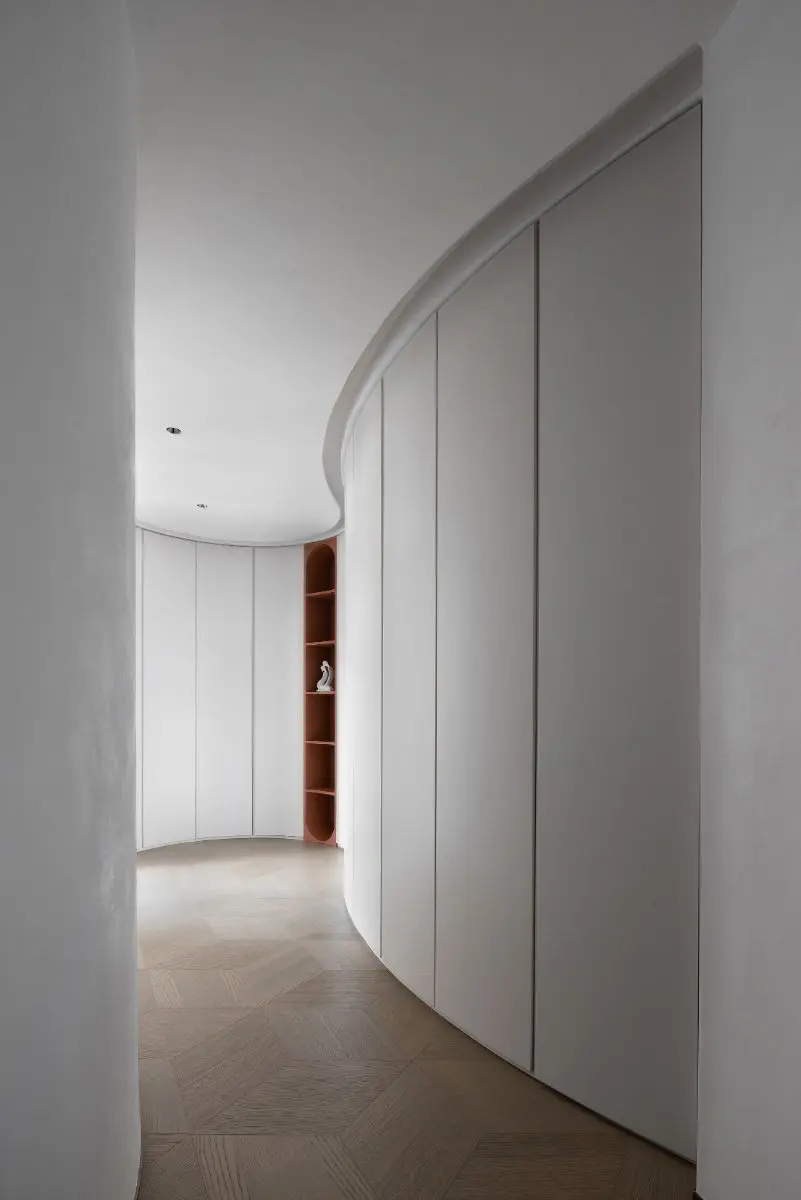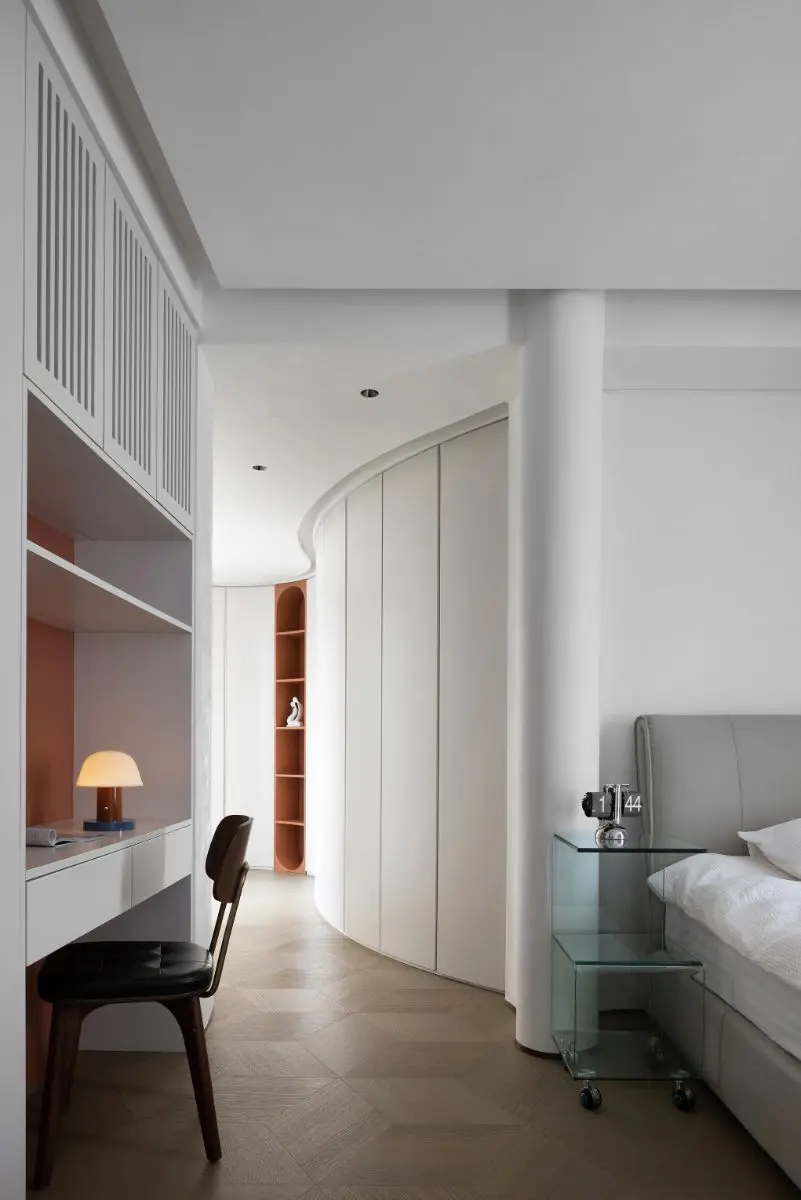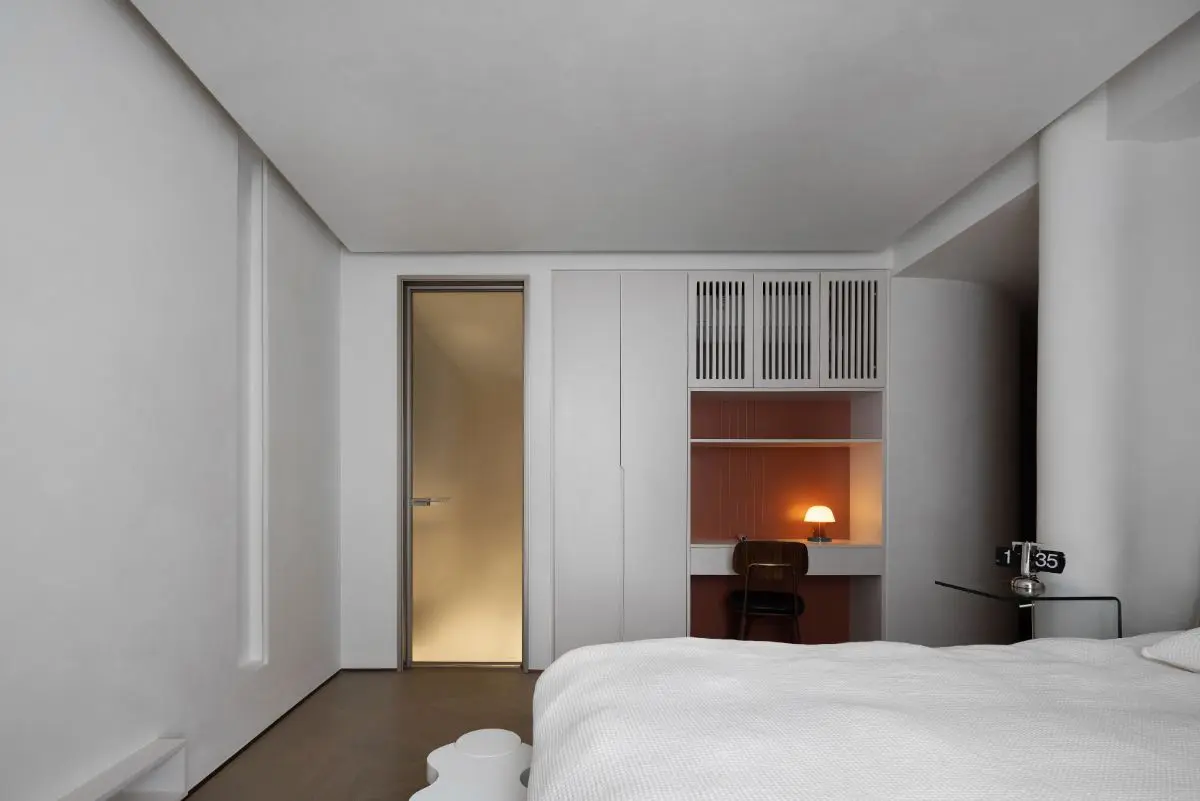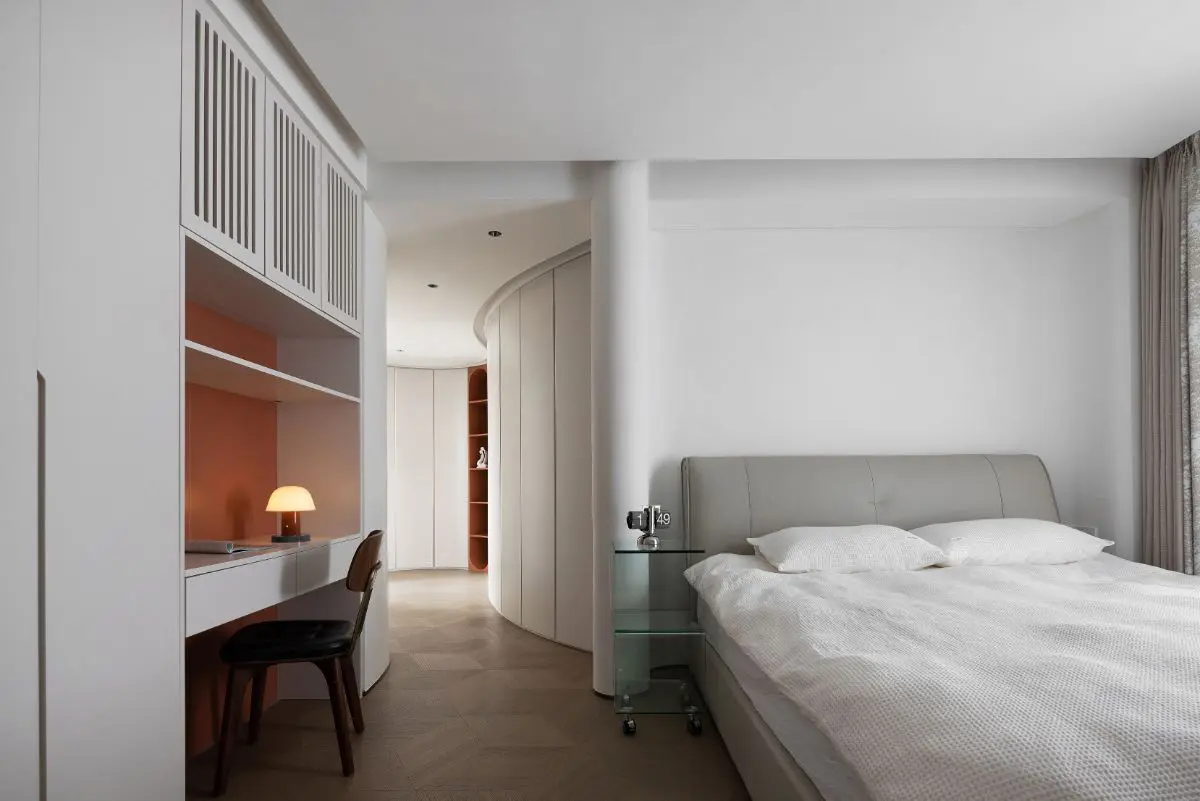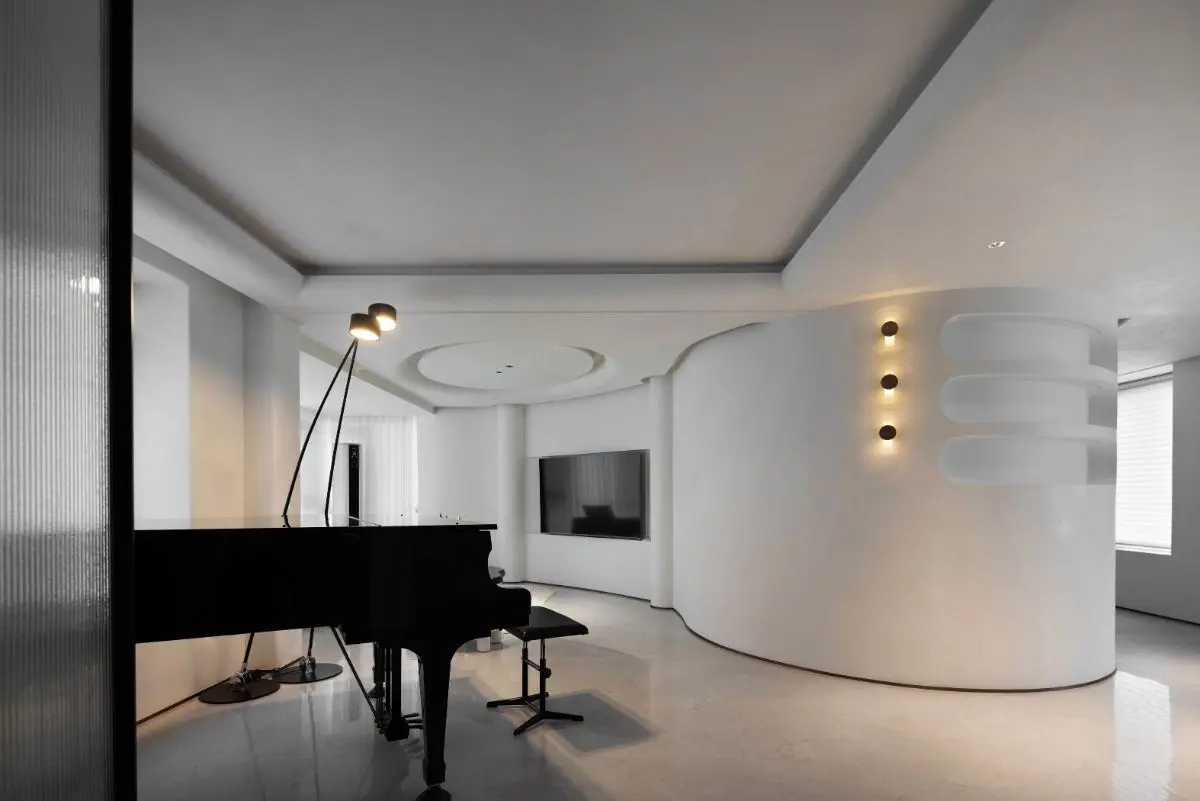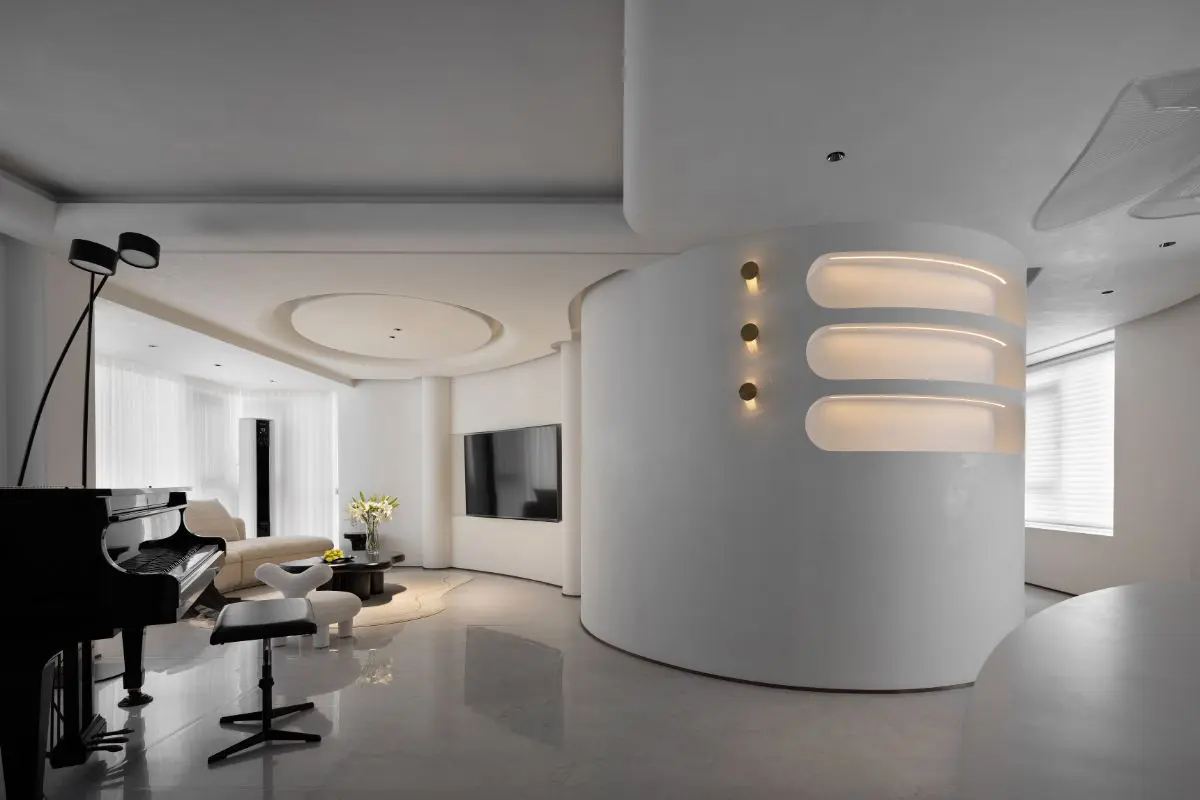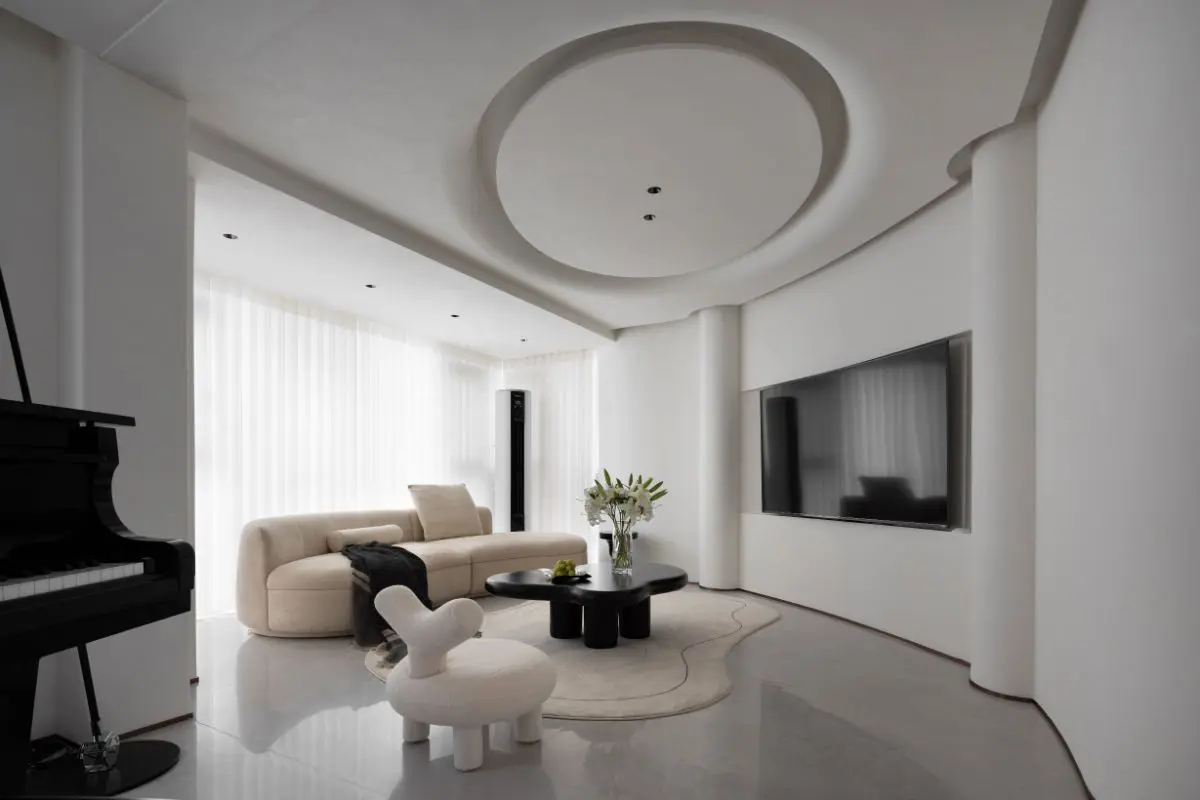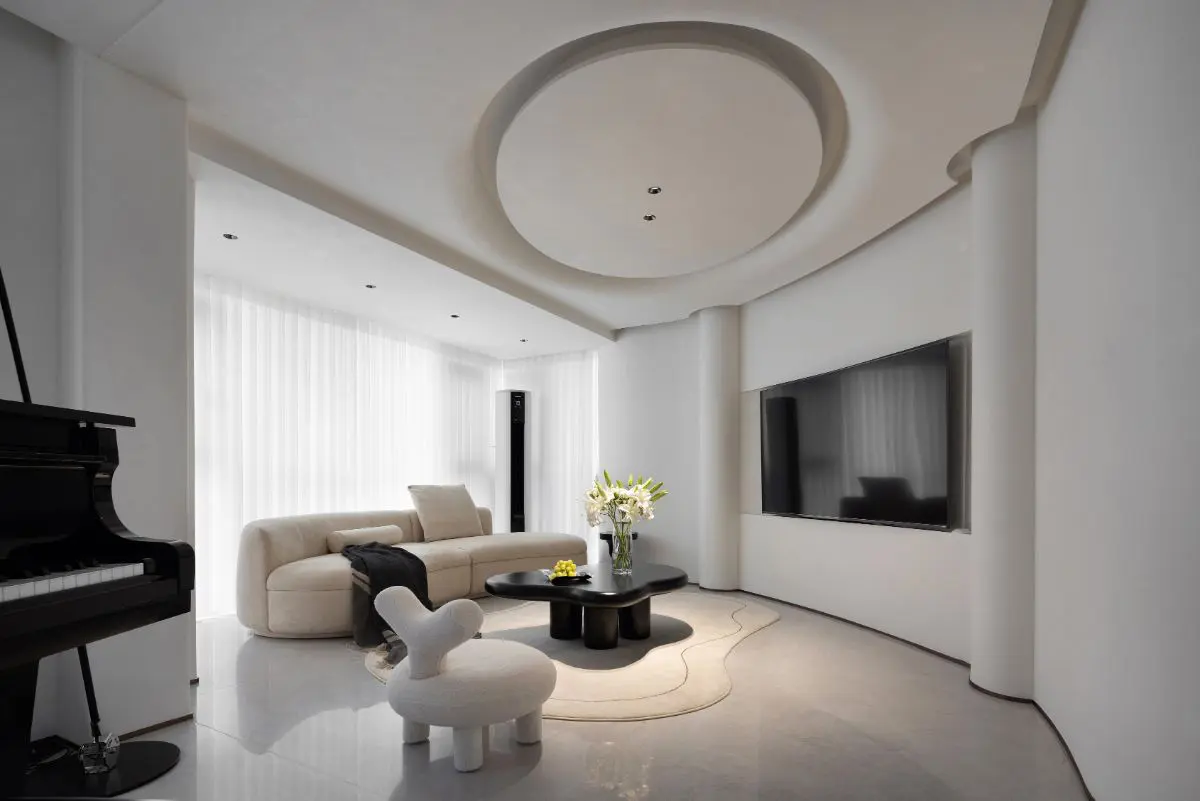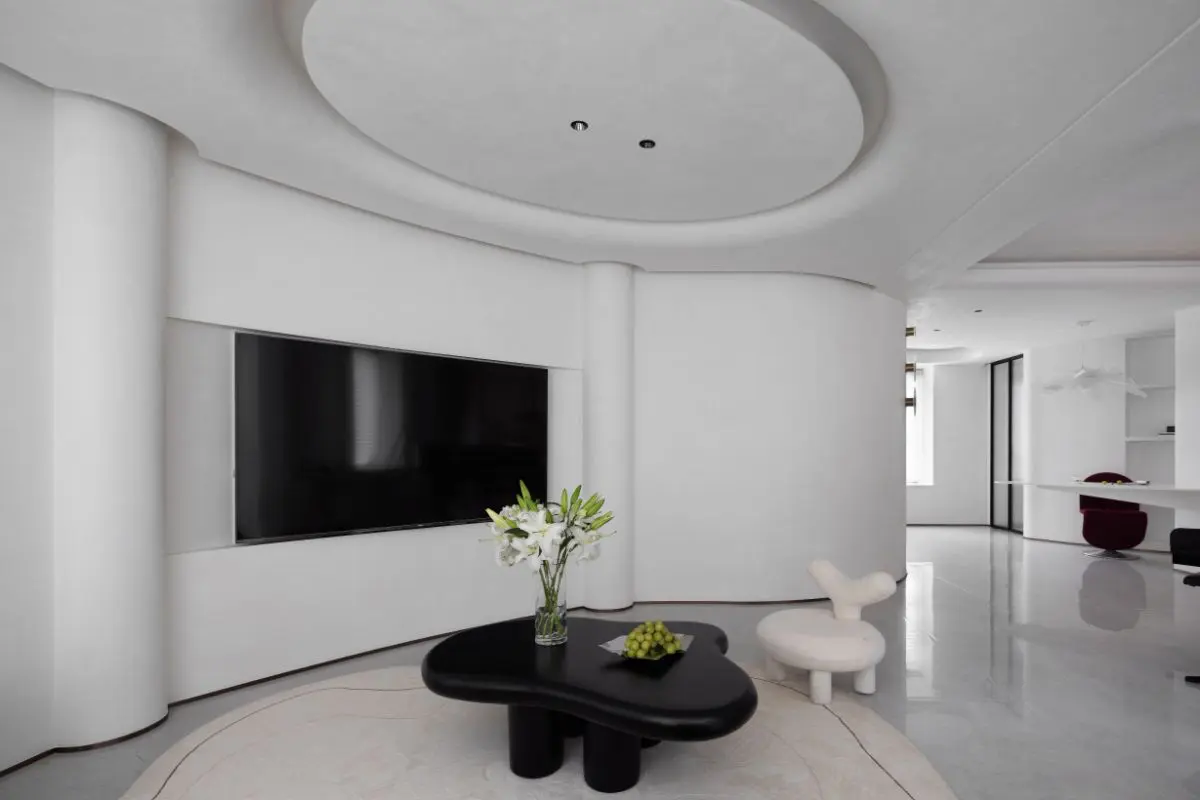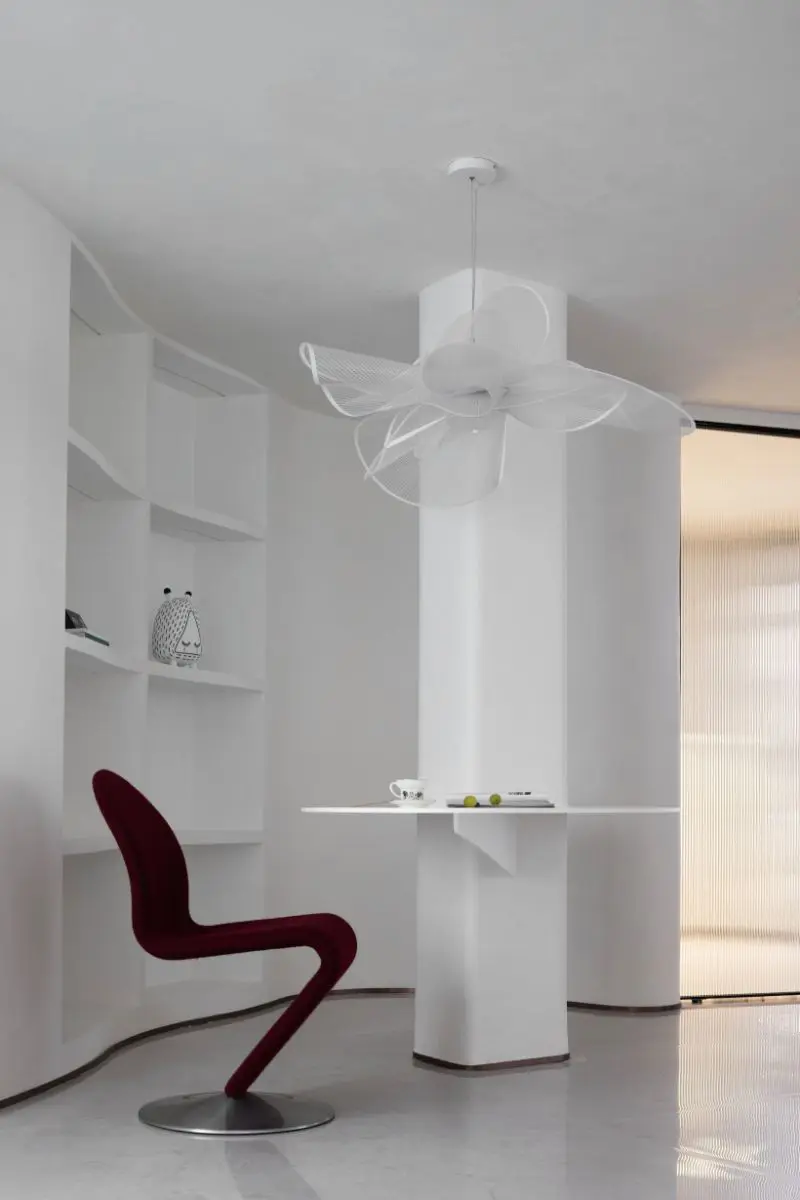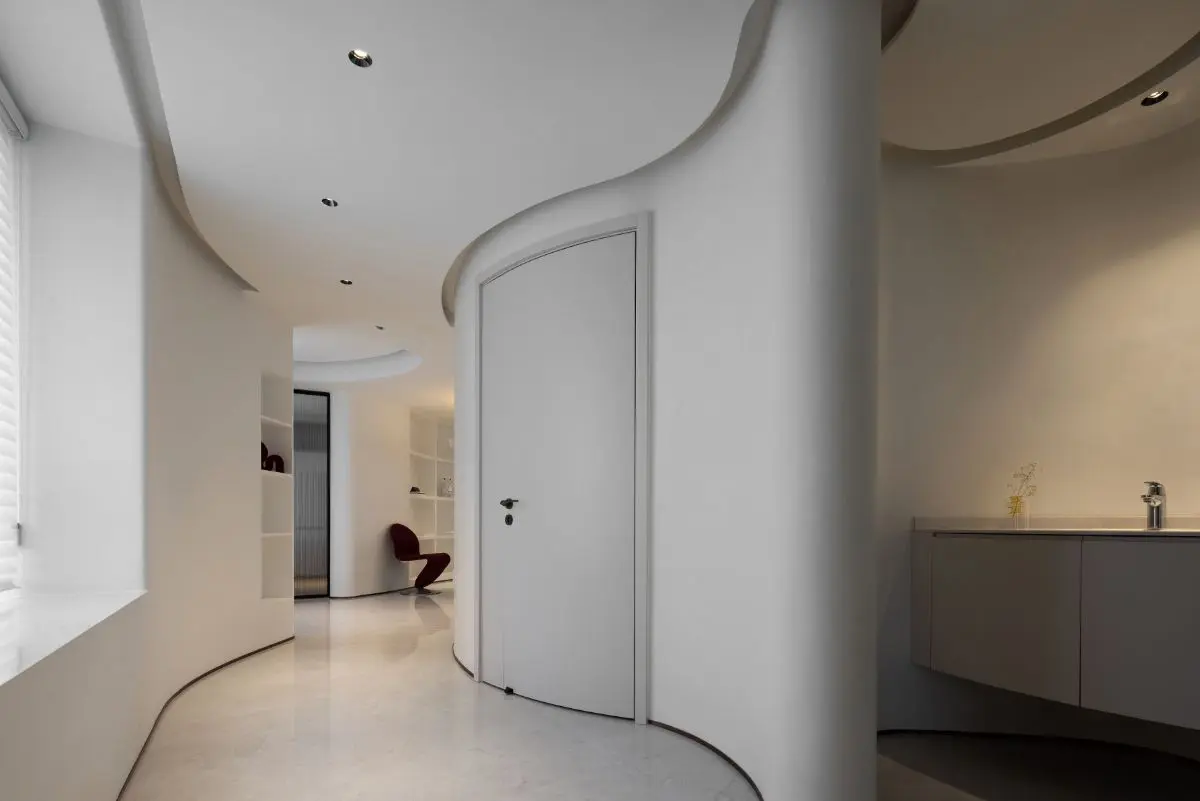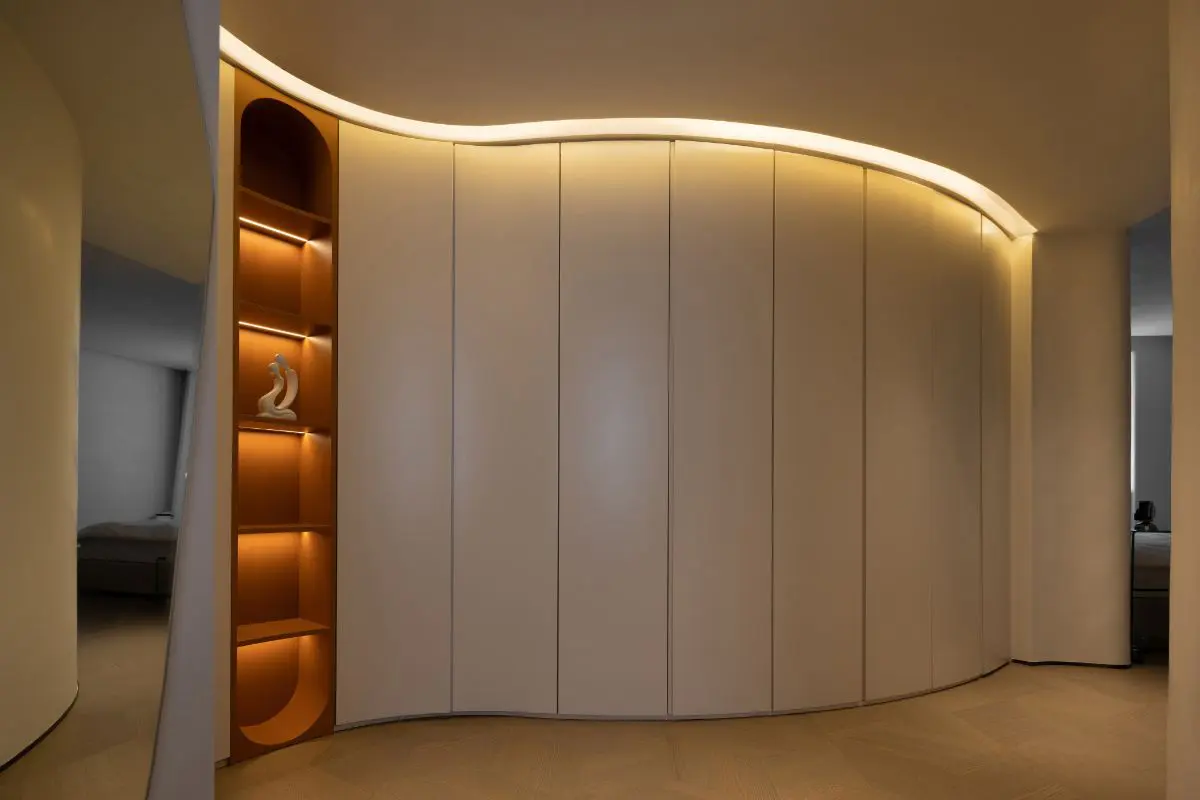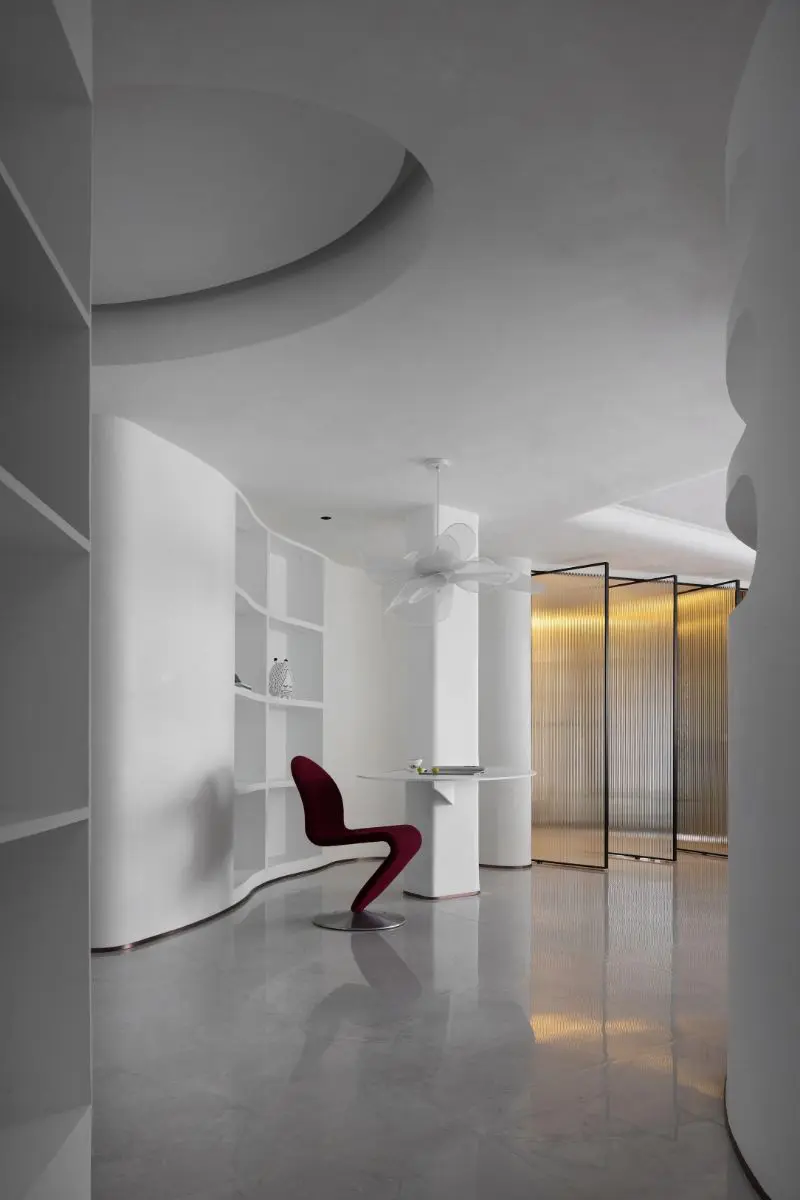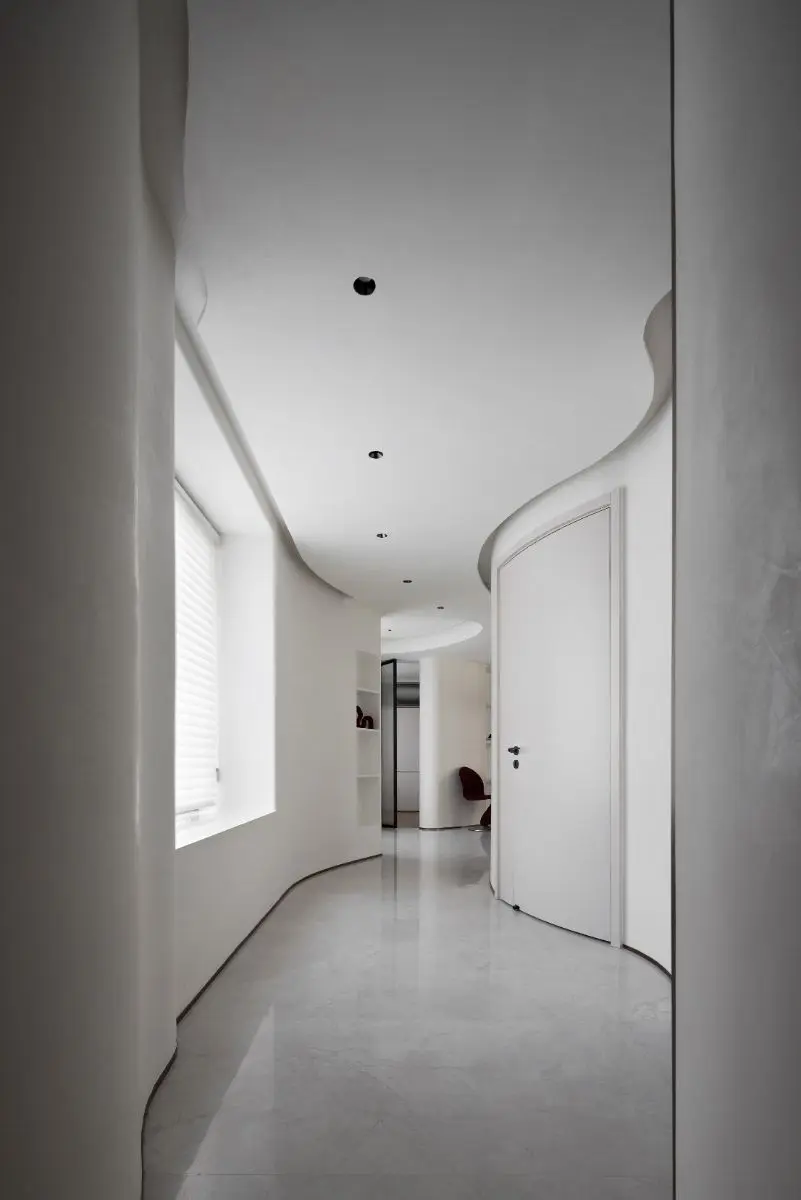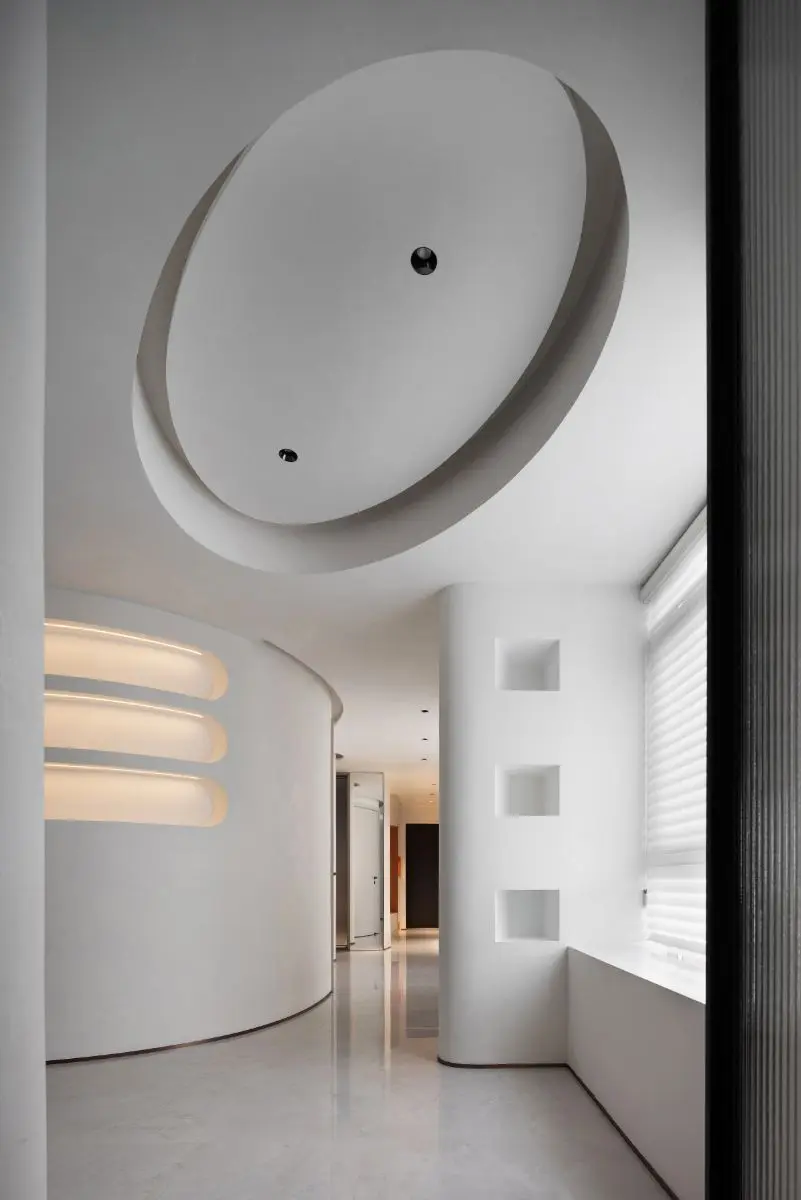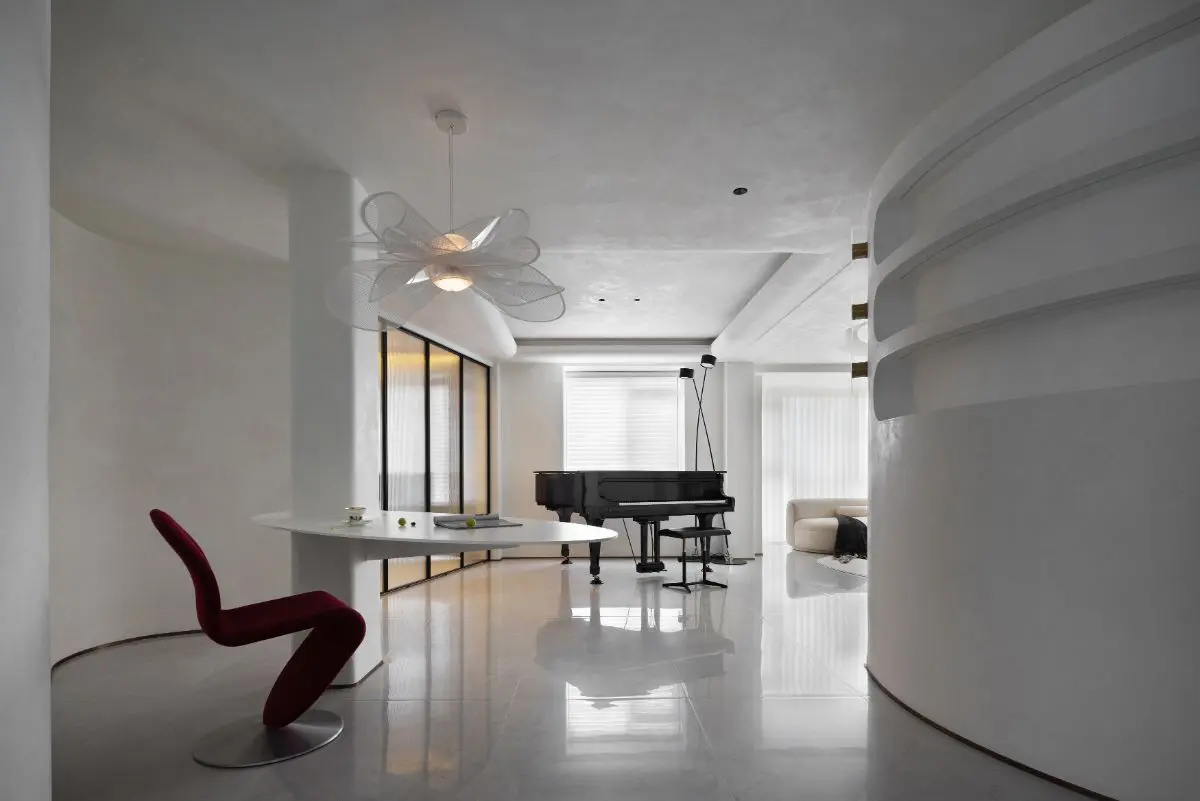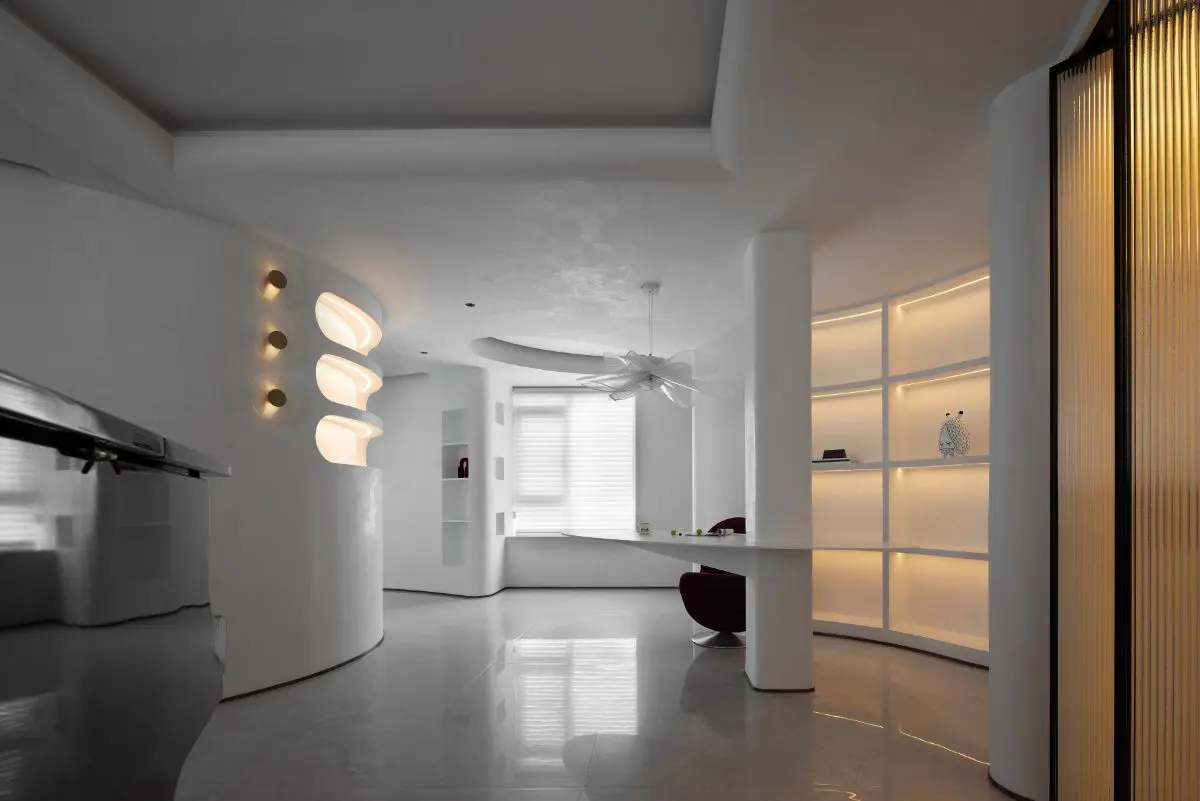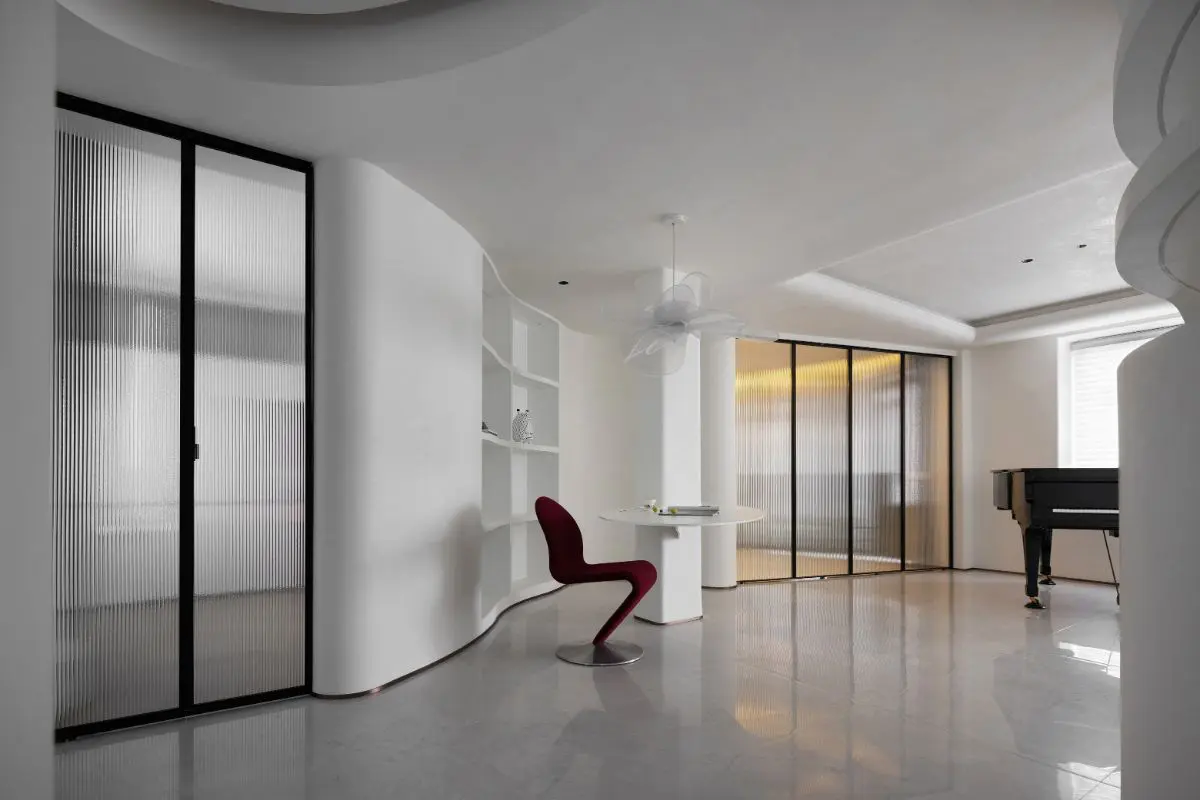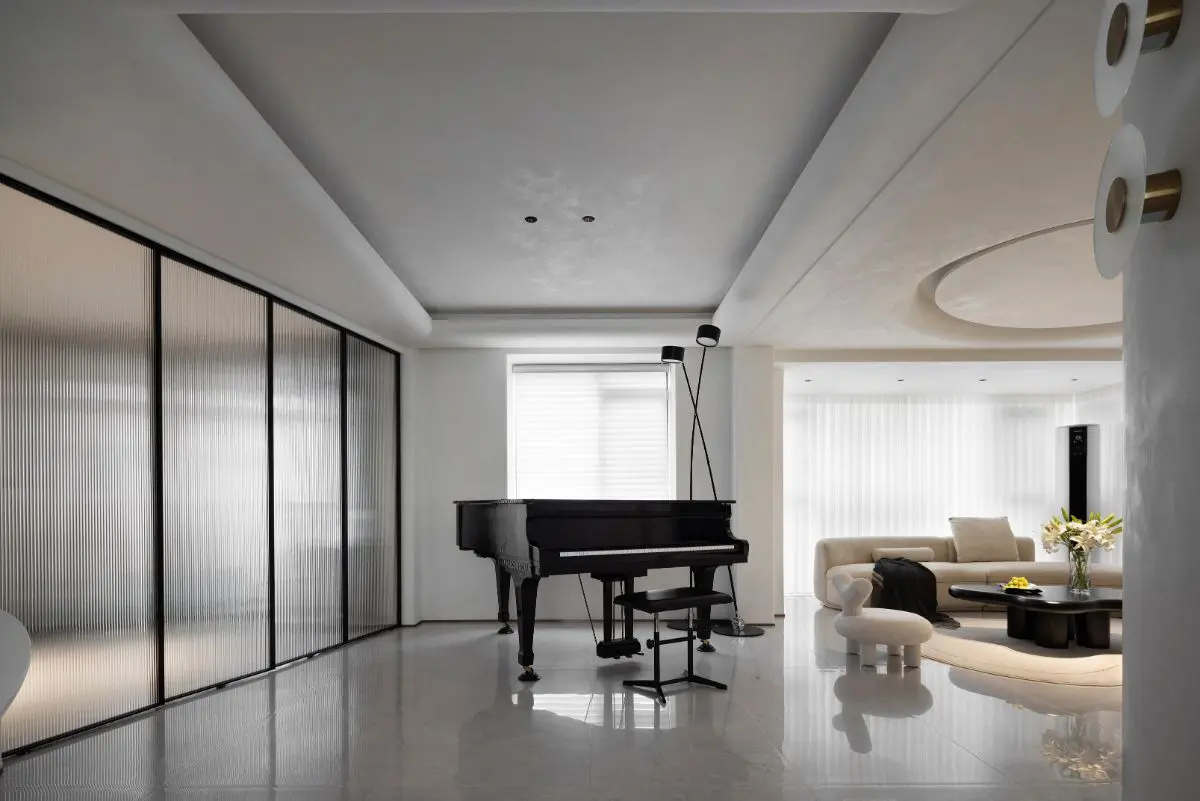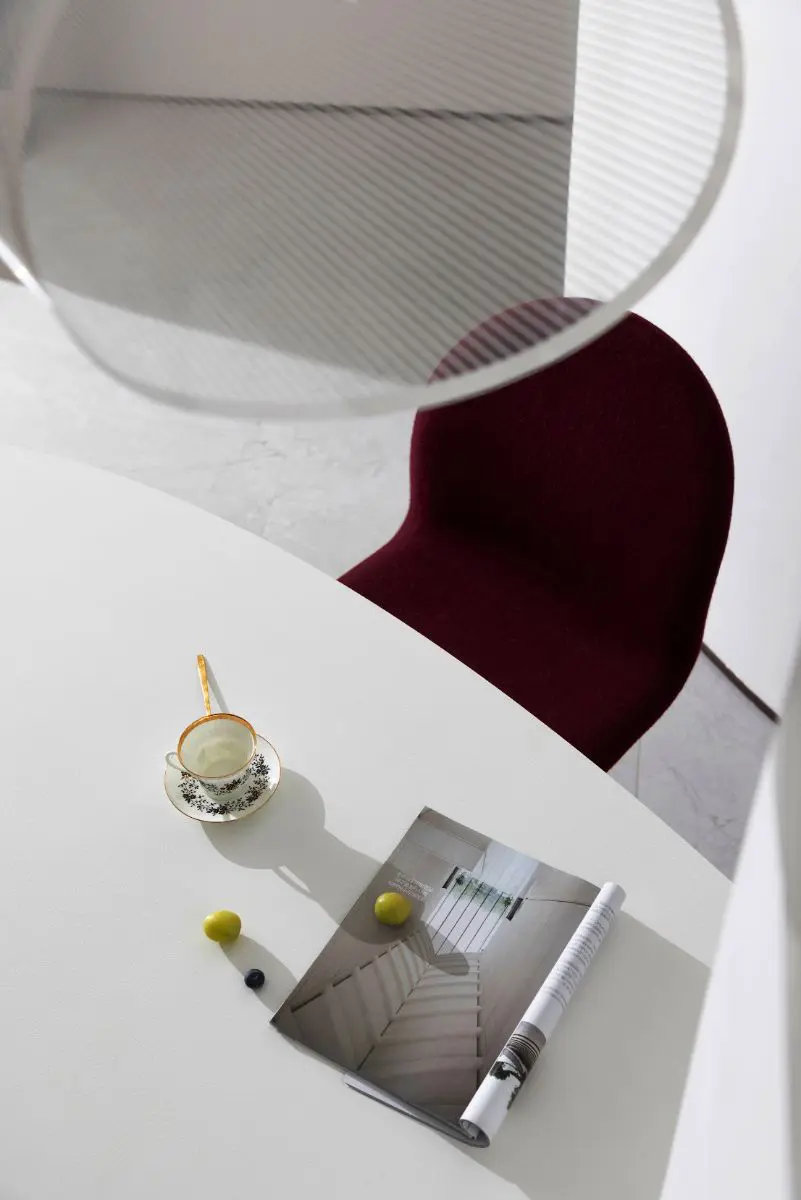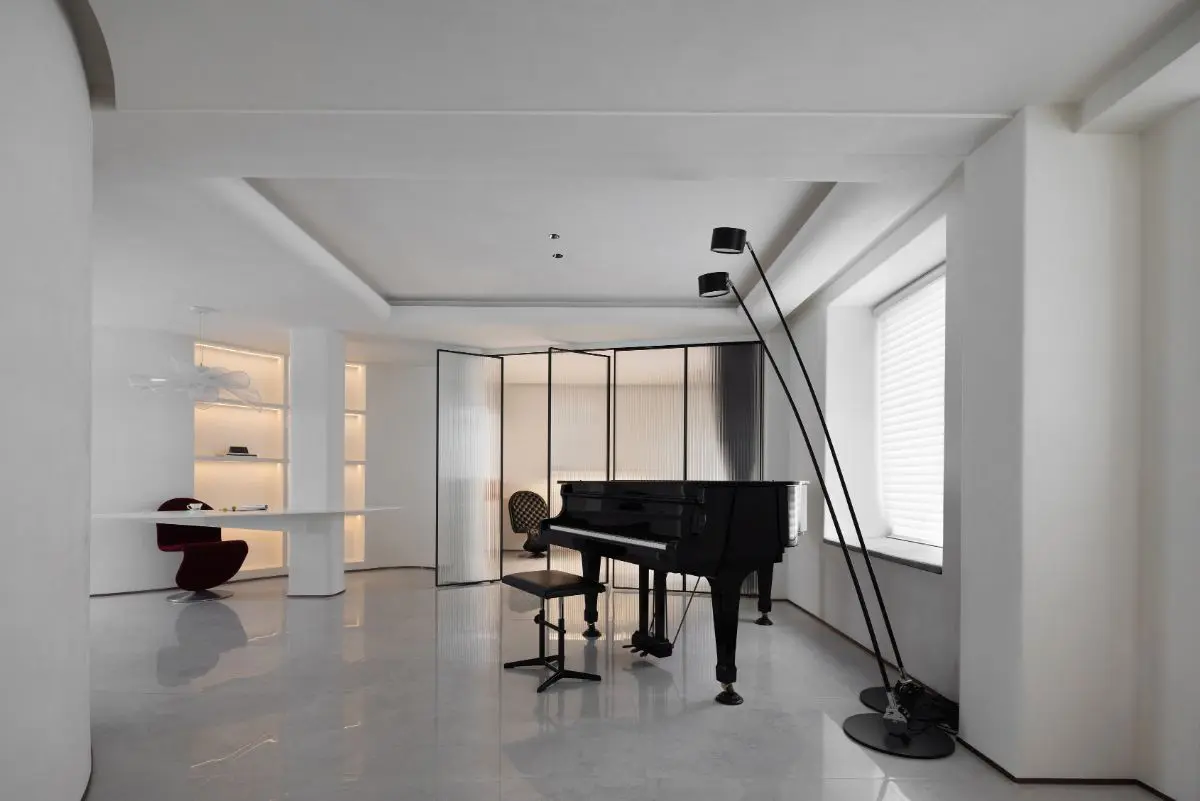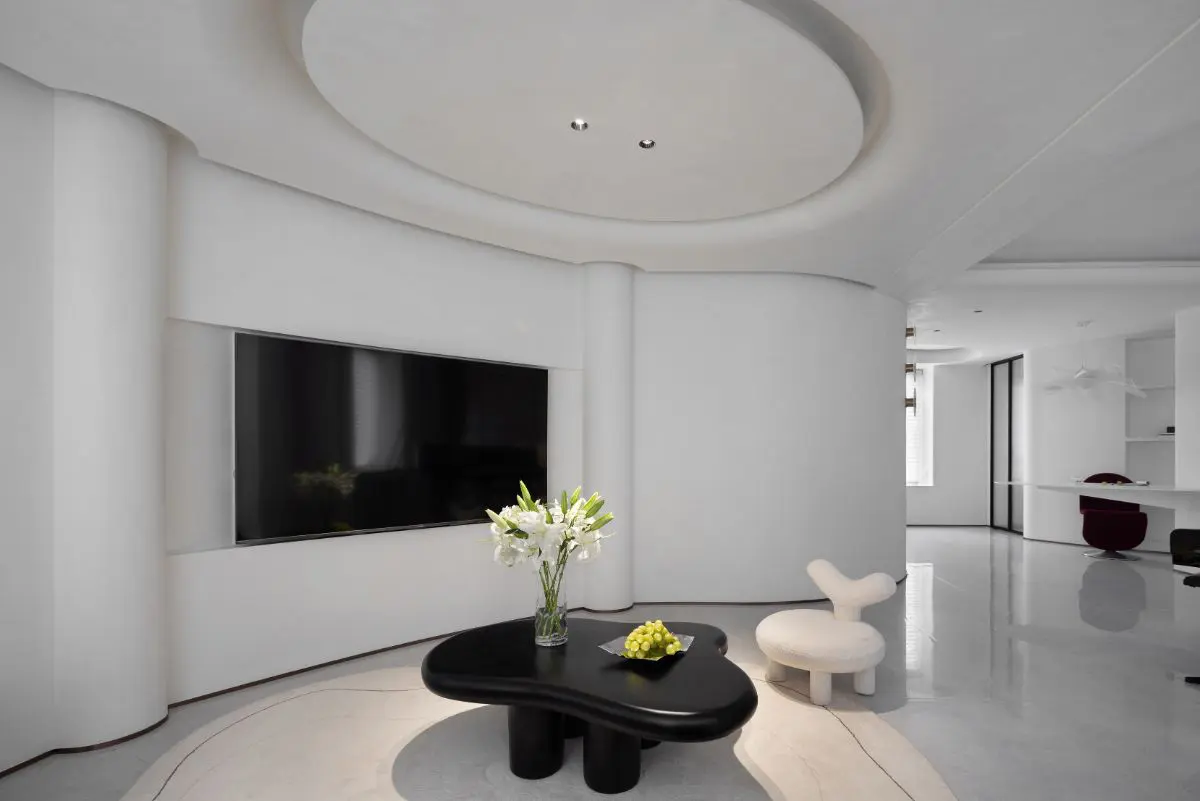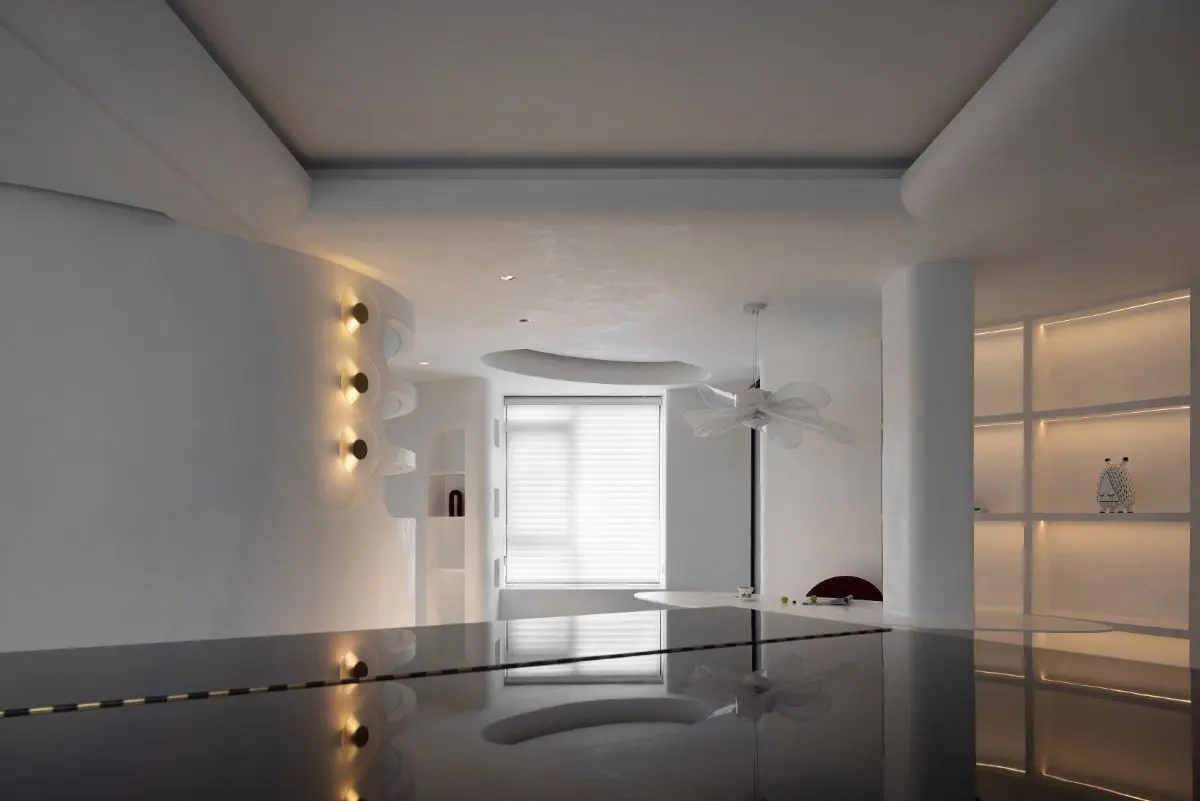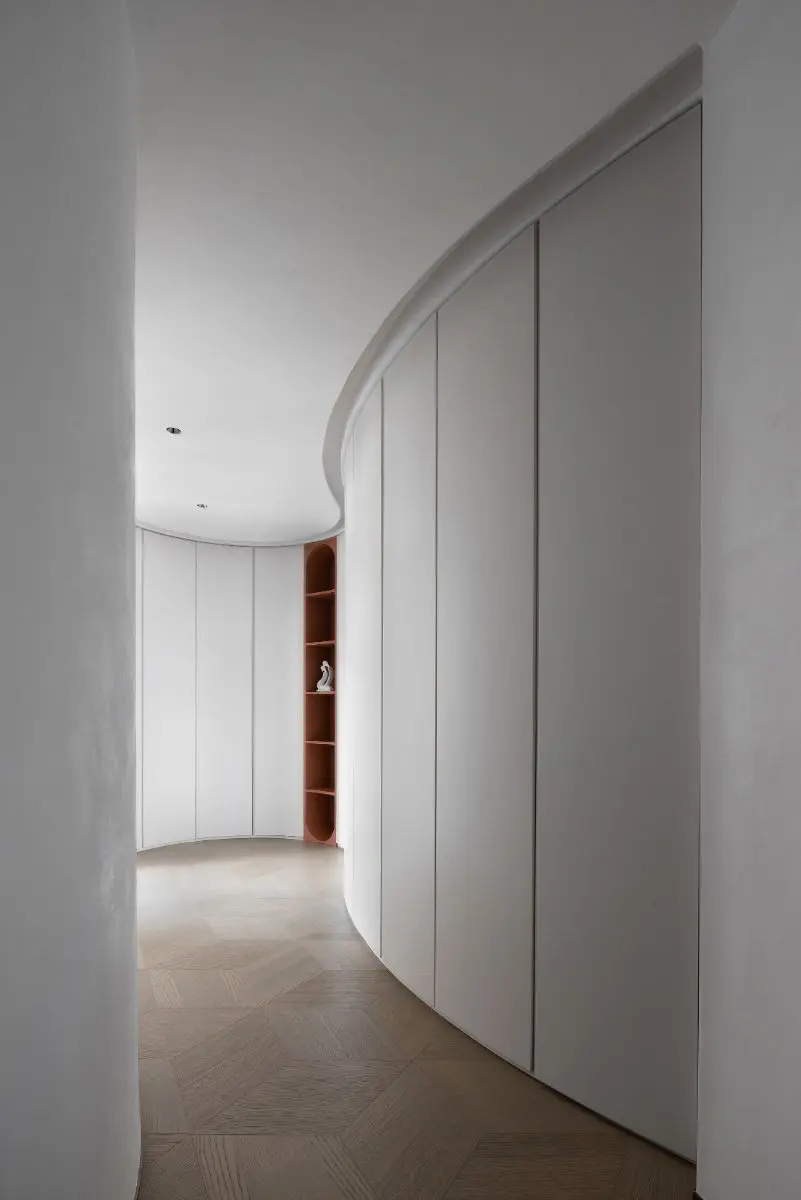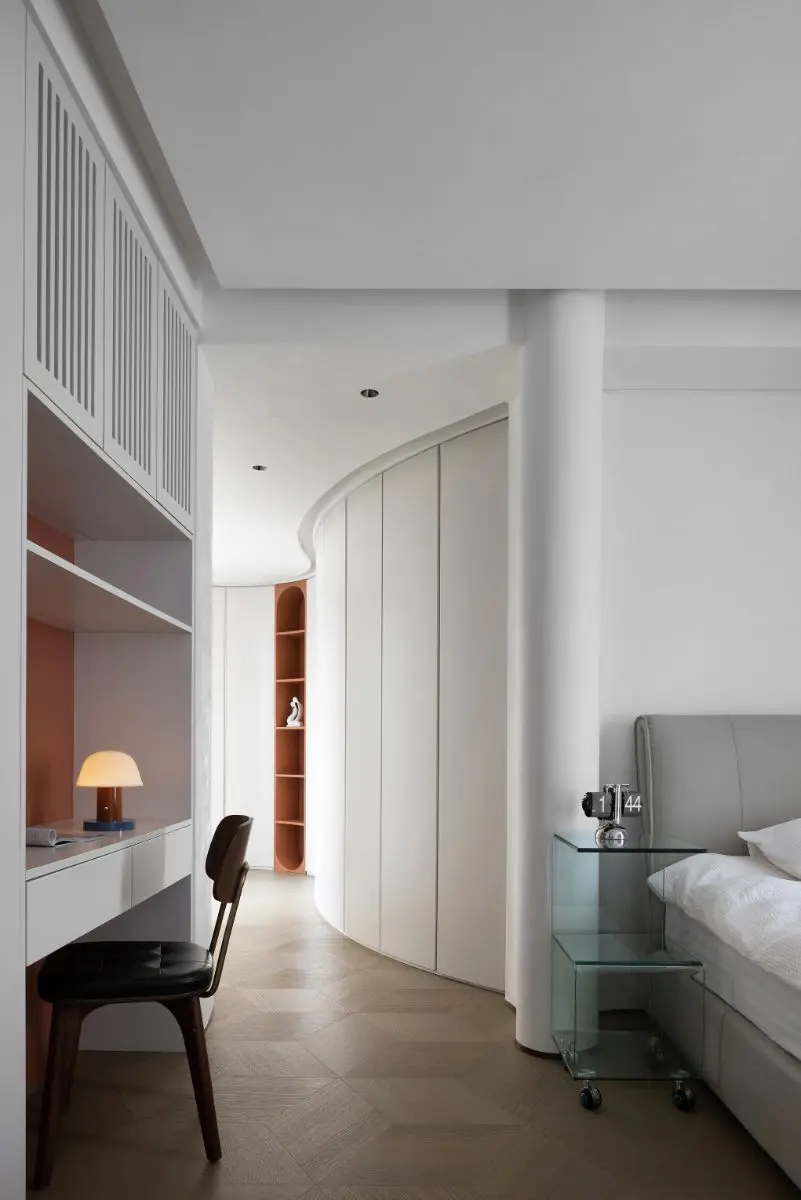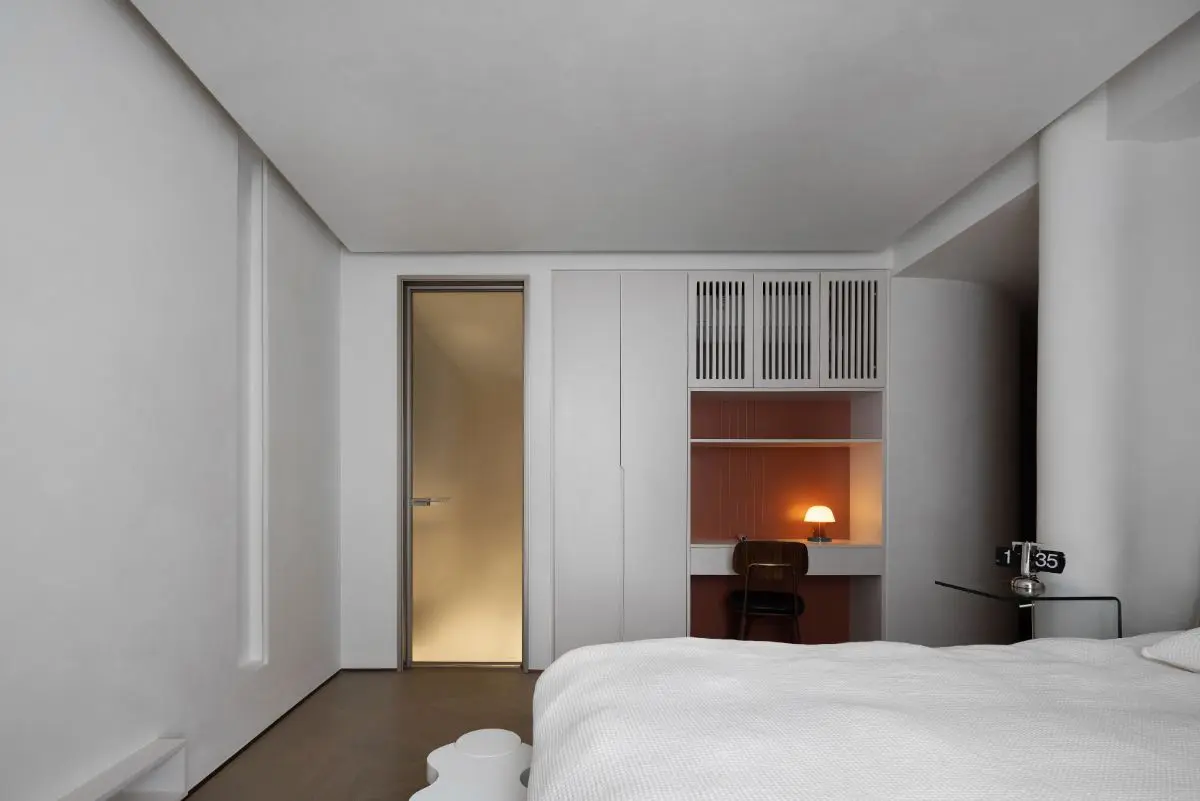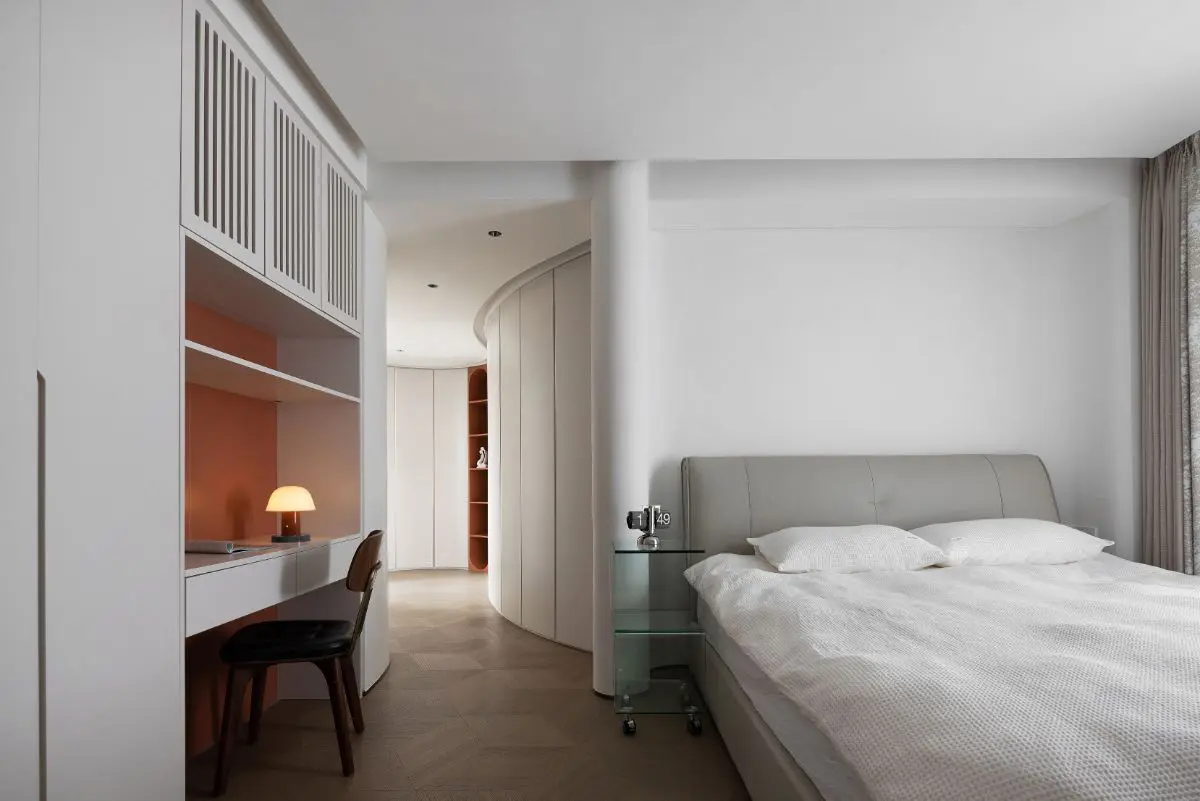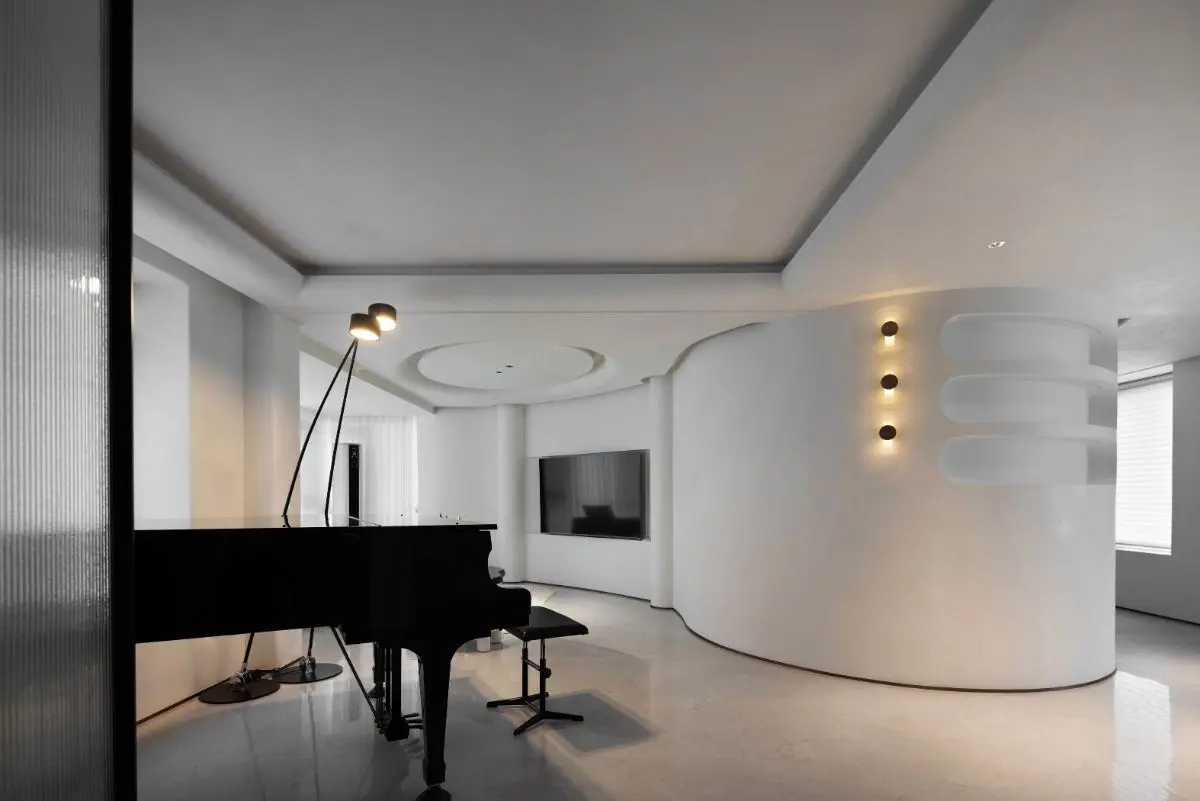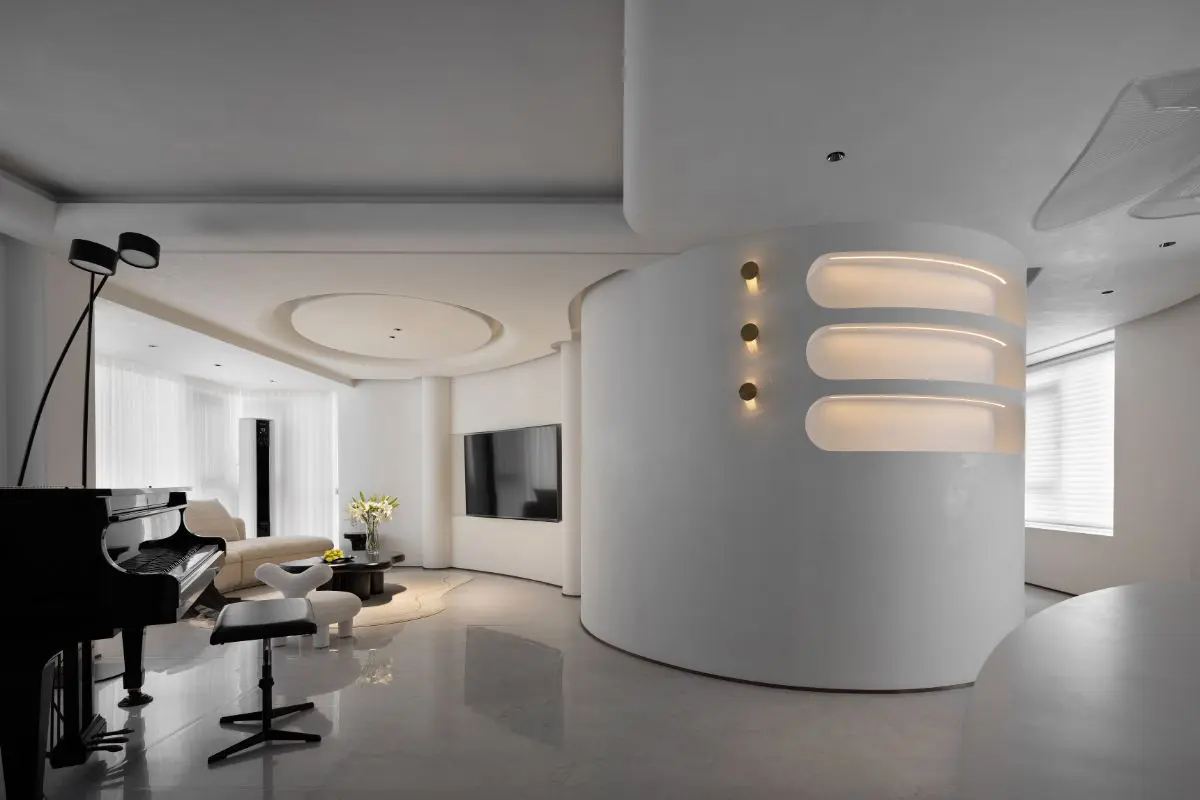 Fujian Guoguang Yiye Mansion Design Institute
CIID Member/Home Decoration Branch Director
Main design project:
Private residential space, clubhouse space, office space, exhibition hall space
Honorary Awards:
Top 10 Interior Designers of 2016
Bronze Award at the 12th China International Interior Design Biennale 2017
Top 10 Designers in the 12th Interior Design Competition of 2017
Third Prize of the 12th China Interior Design Competition in 2018
Top 10 Designers of the 13th Interior Design Competition in 2019
First Prize in the 13th Interior Design Competition in 2019
Second Prize in the 13th Interior Design Competition in 2019
2019 Shanghai International Design Week Xinrui China Design Award
CIID Design Award 2020
Top 10 Designers in the 2022M+China High end Interior Design Competition