Guangdong Modern Advertising Creative Center
Guangdong Modern Advertising and Creative Center- the only new art and cultural landmark in the city with the former residence of art celebrities

The Guangdong Modern Advertising and Creative Centre has a total gross floor area of approximately 58,000 square meters and a total of 21 floors. Office areas are from the fourth to the twenty-first floor, the second to third floors are comprehensive commercial areas, and the first floor has high-end office building entrances and Guan Shanyue Art Research Institute. It is a panoramic business art creative center integrating quality life, business office, and art space.
"Artistic Creativity, Inspiration for the East"

The interior extents the design language of the architecture, which rearranges the relationship between points and lines to surfaces, using different dimensions of metal materials combines linear lighting to form a unity of architectural and interior design effects.
The high-end business atmosphere is highlighted by the 10-meter empty office lobby. The main wall is shaped from natural elements and the inspiration is drawn from rough lines of the mountain stone and irregular figures of the rock. It is creating a stable and unique momentum with the modern minimalist design method in which the super-large metal plates are superimposed and misplaced.
Irregular grooves are made in sandstone materials, and with the finest craftsmanship, the dense texture forms the image of mountains and rivers. Through the reorganization of the composition design, the relationship between concave-convex and dense changes, and the virtual reality is left blank, to express the realm of modern oriental art.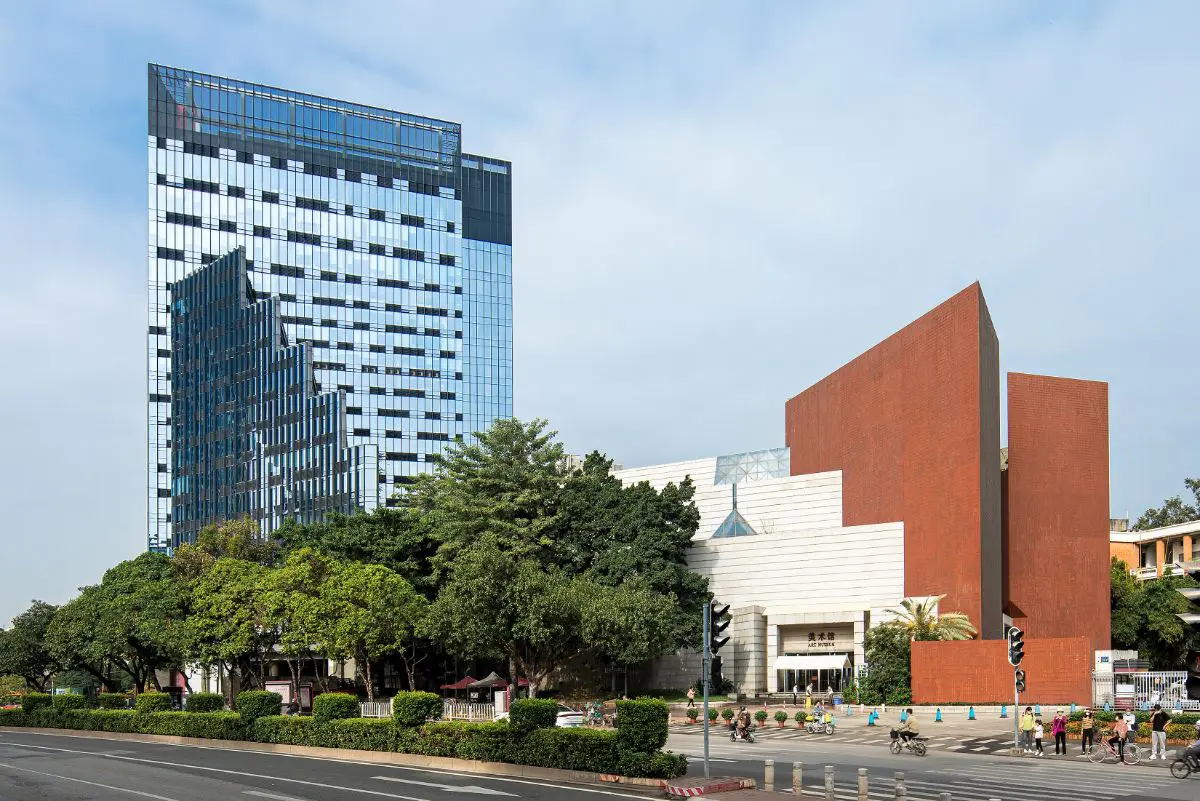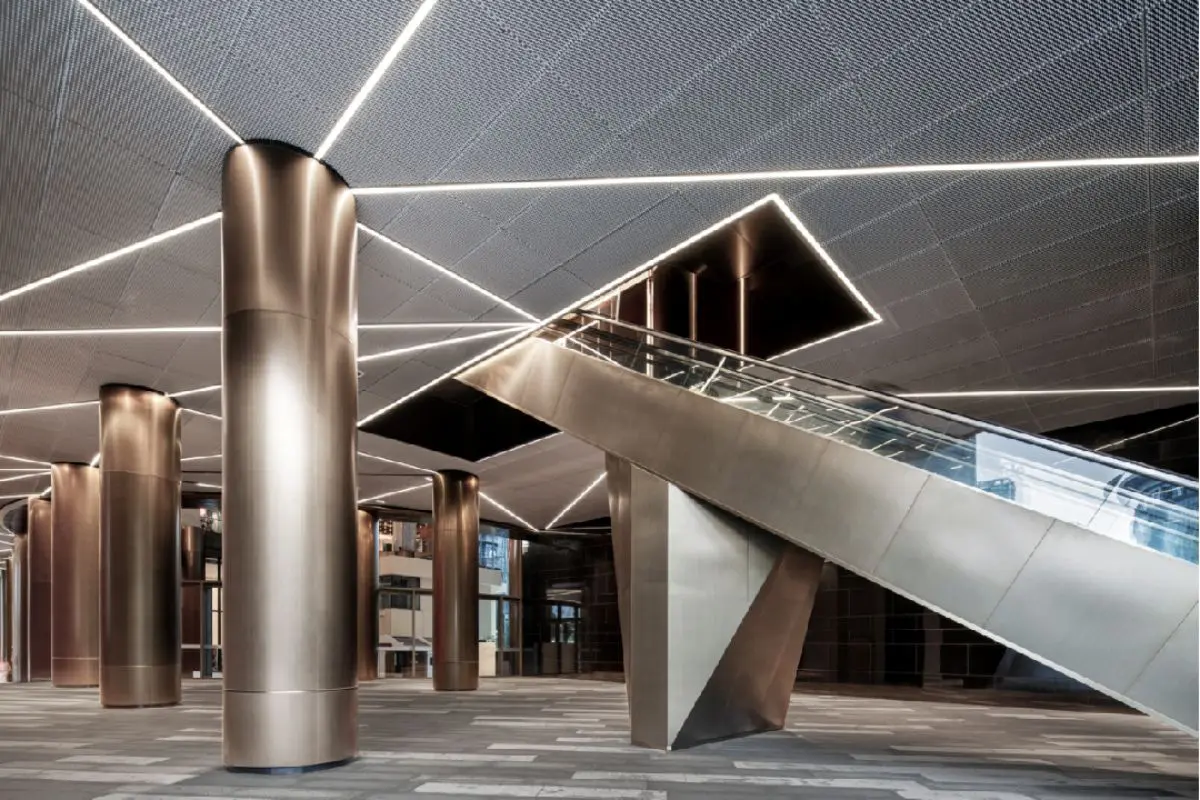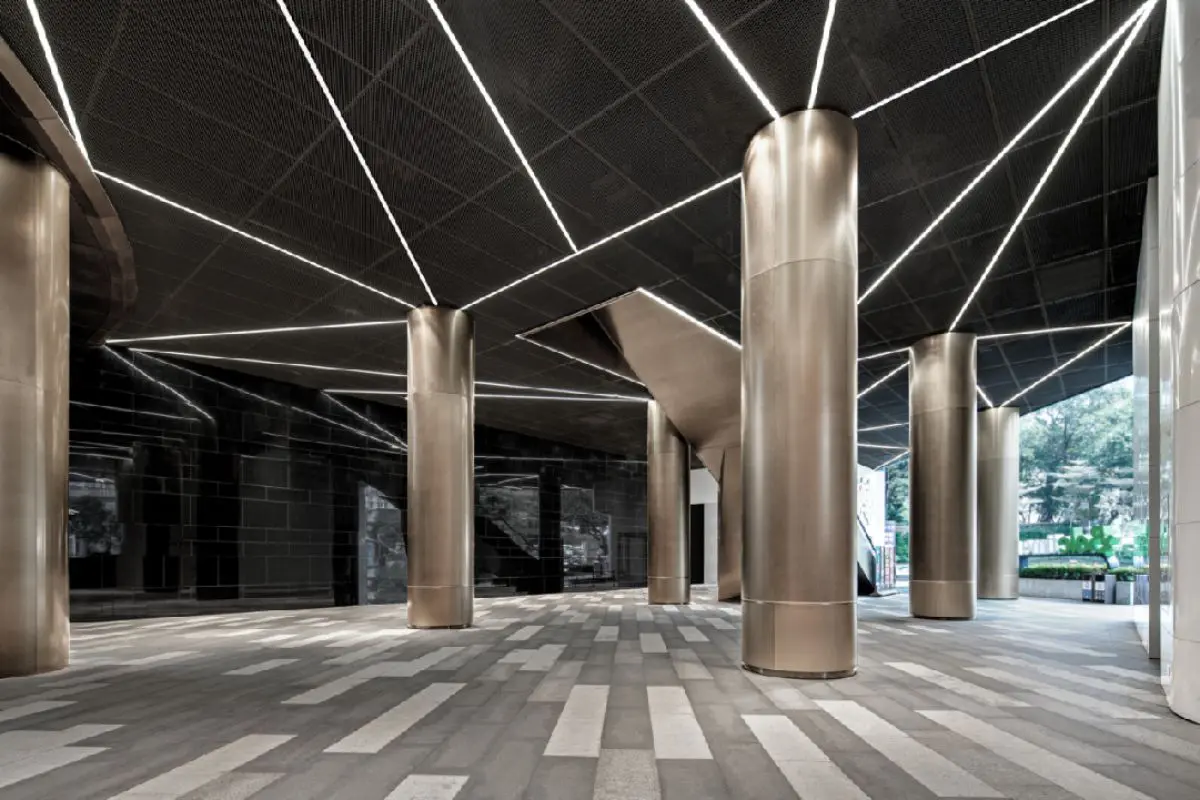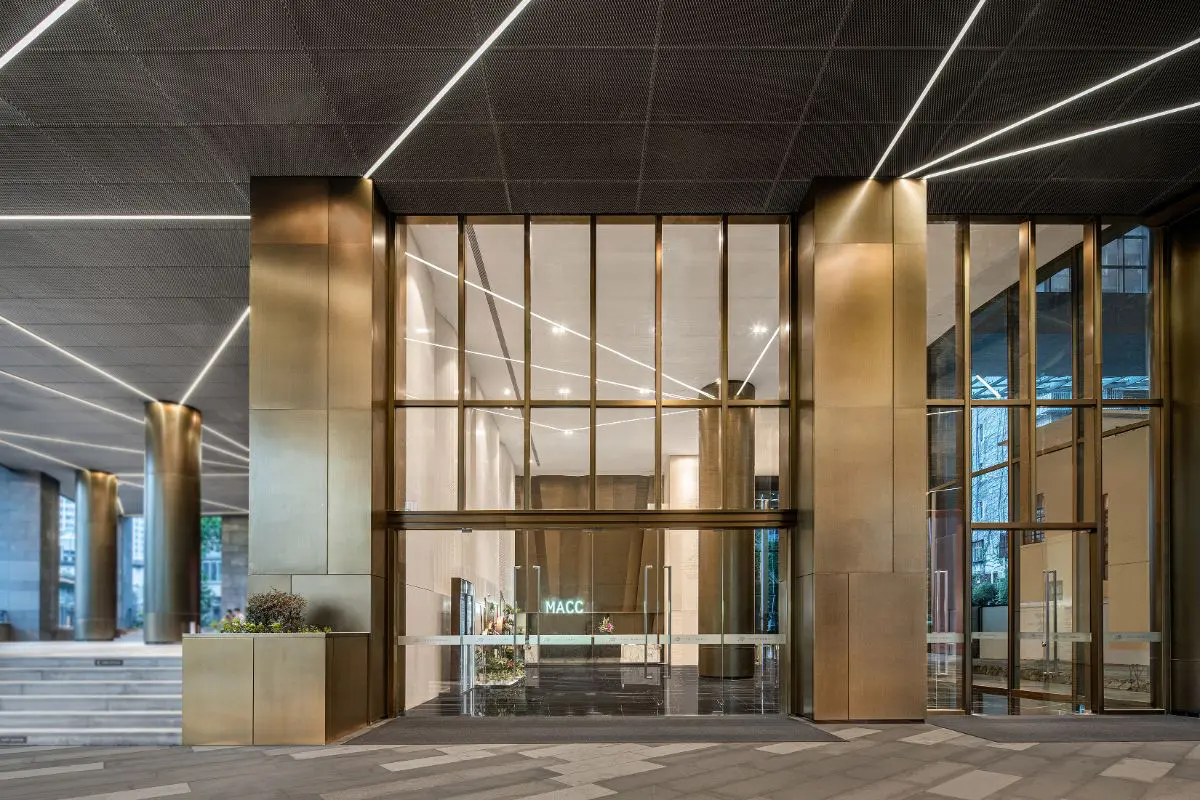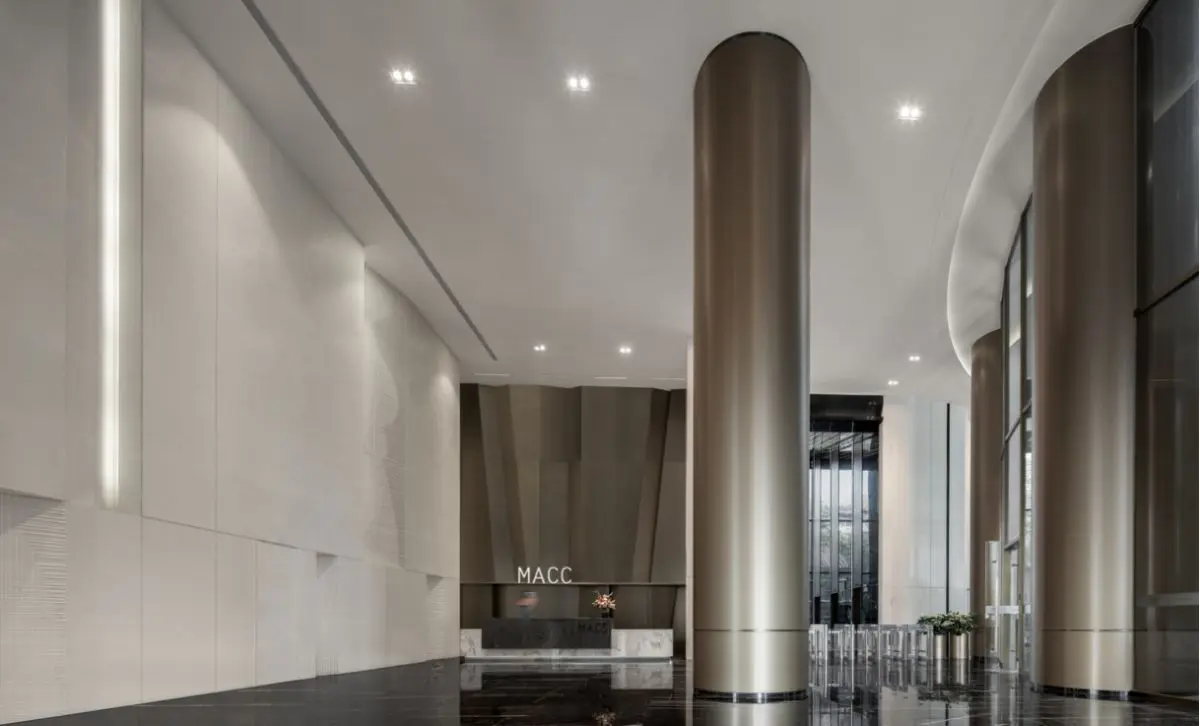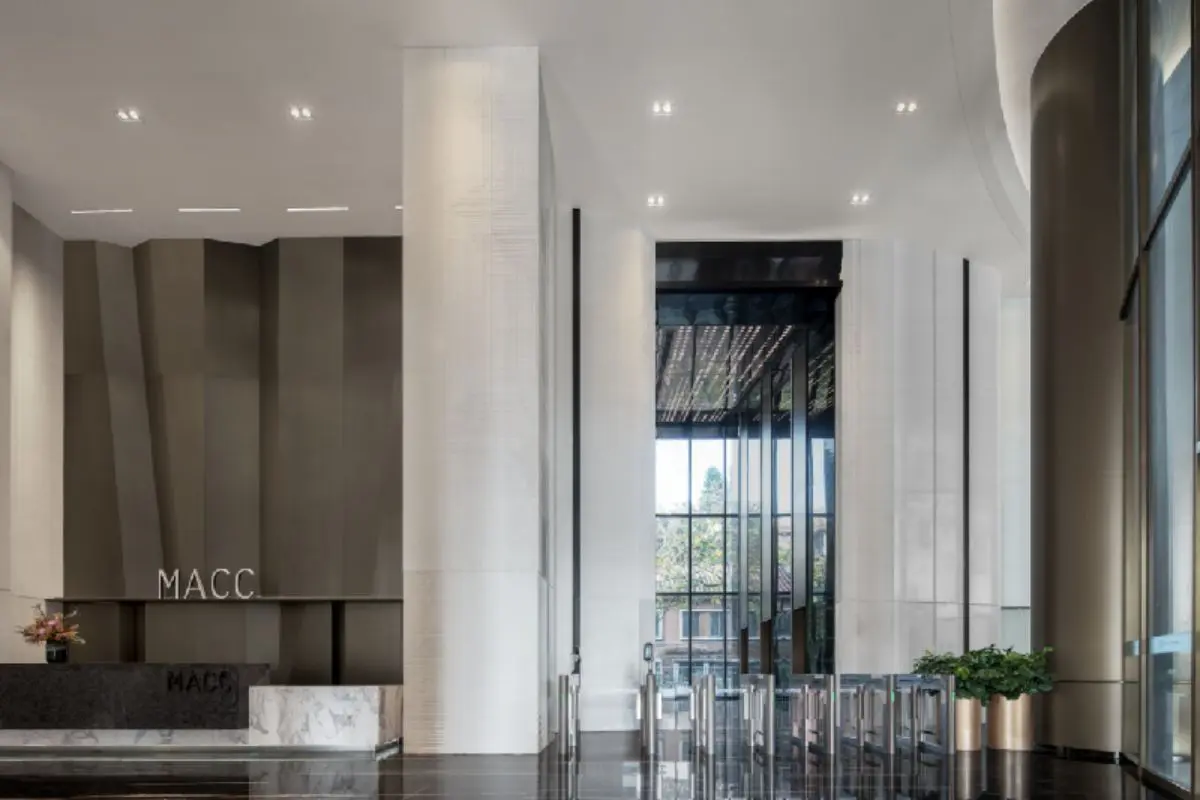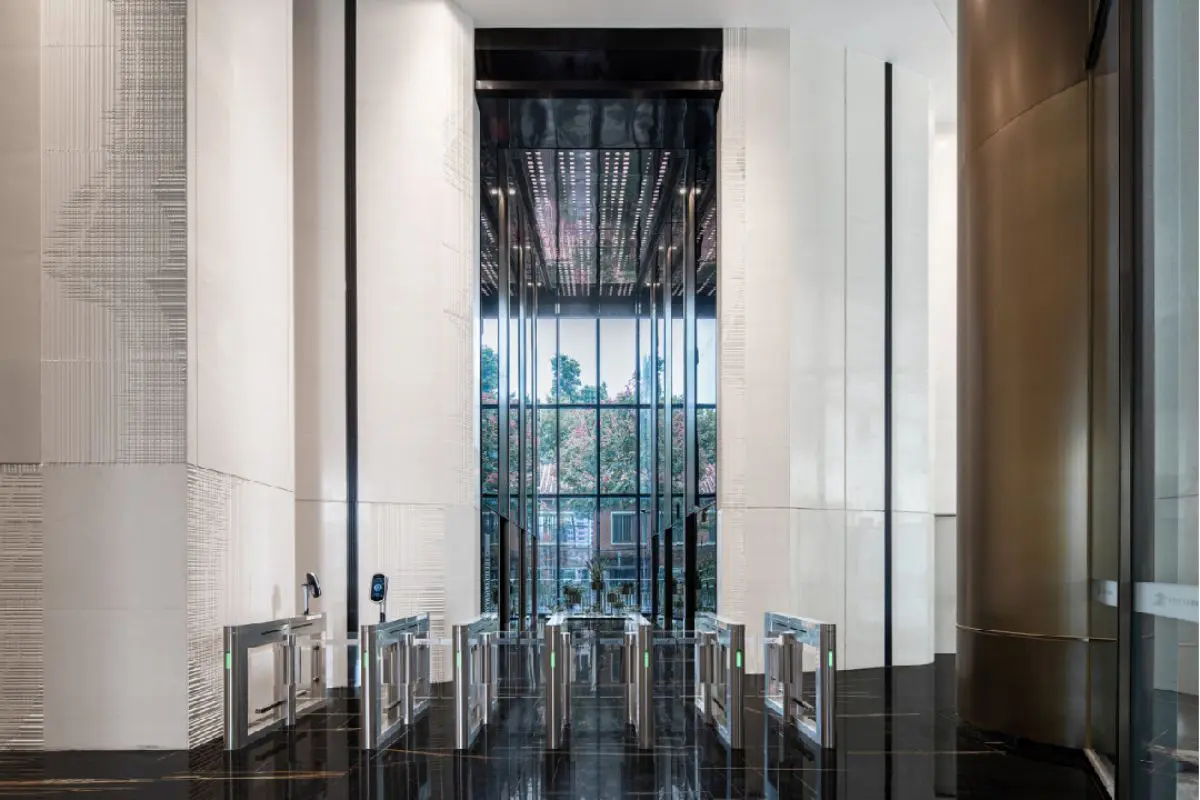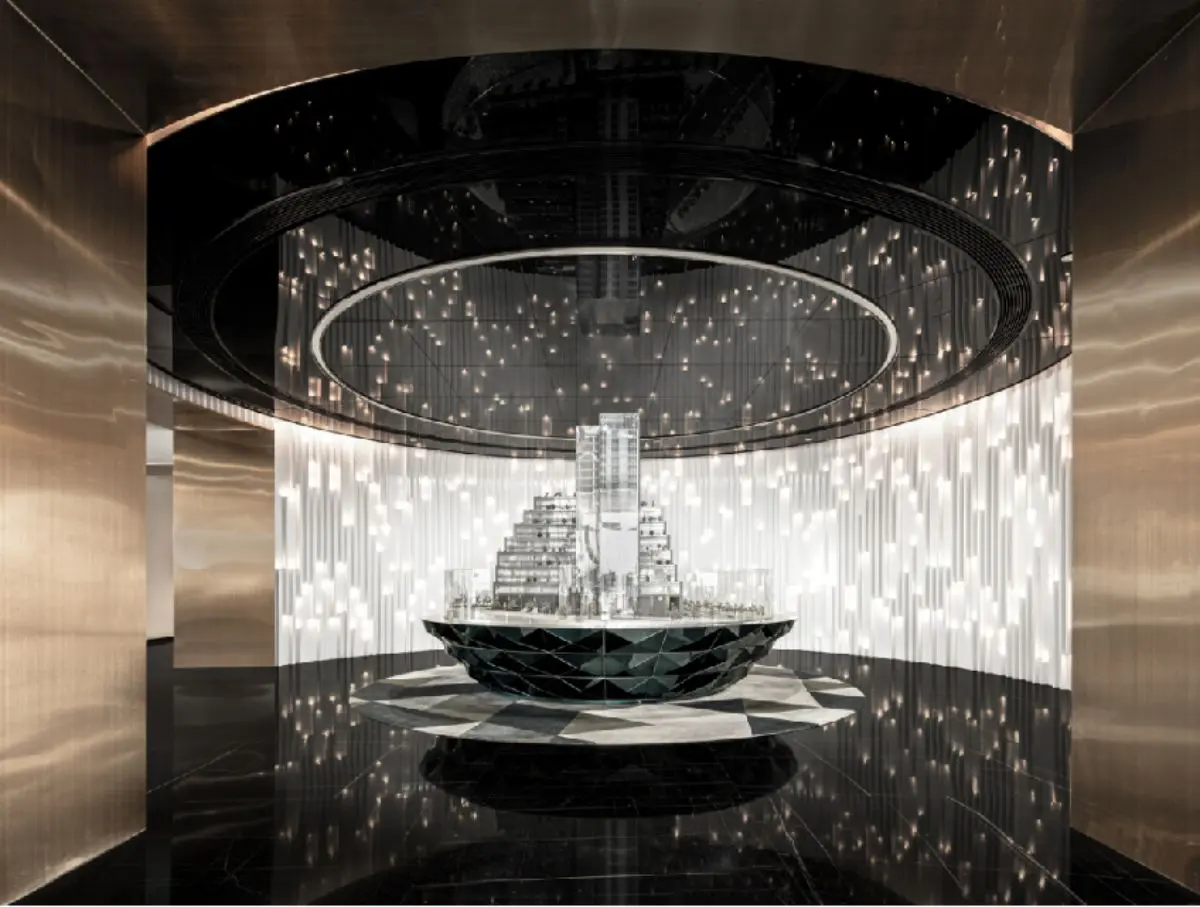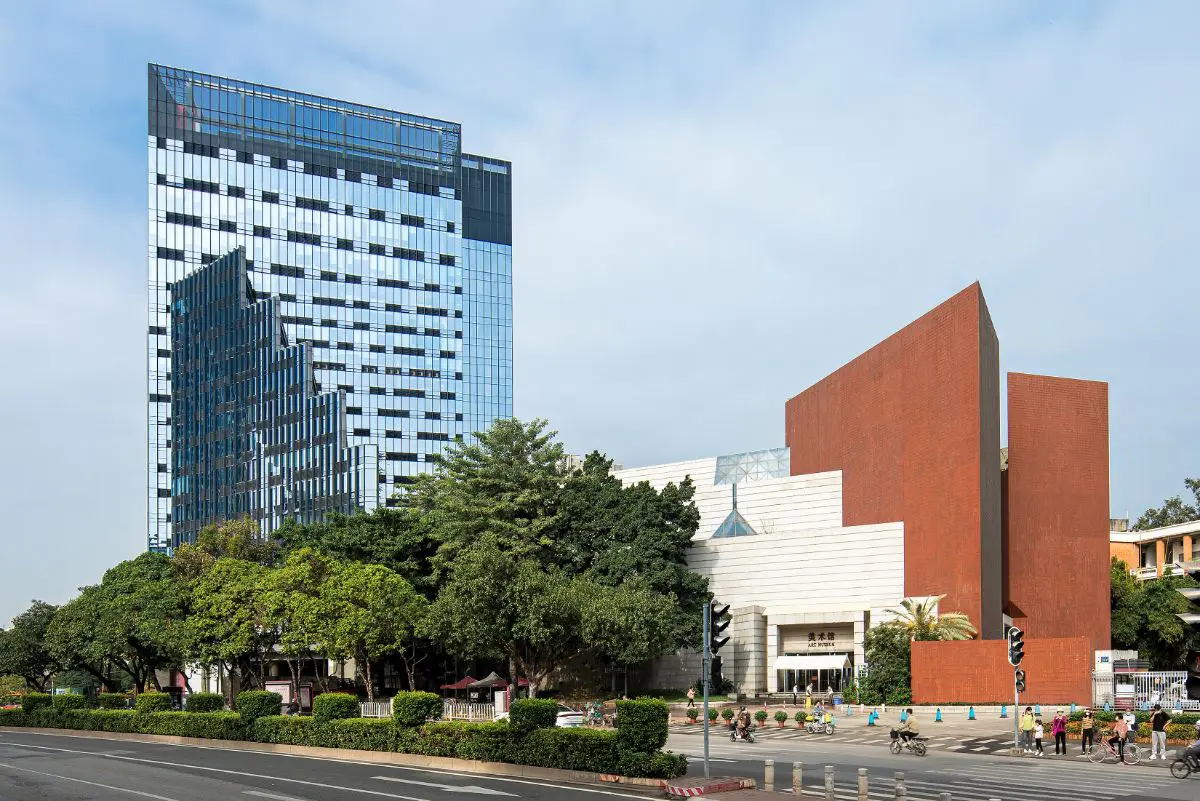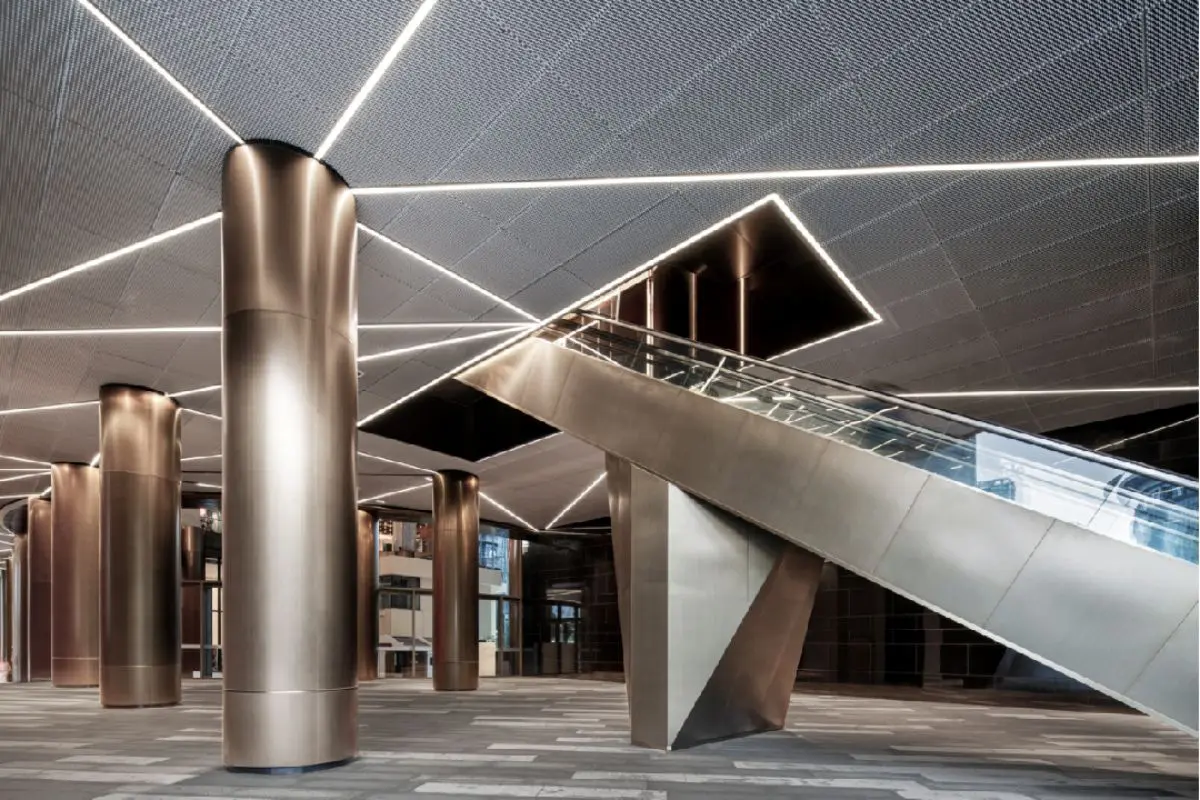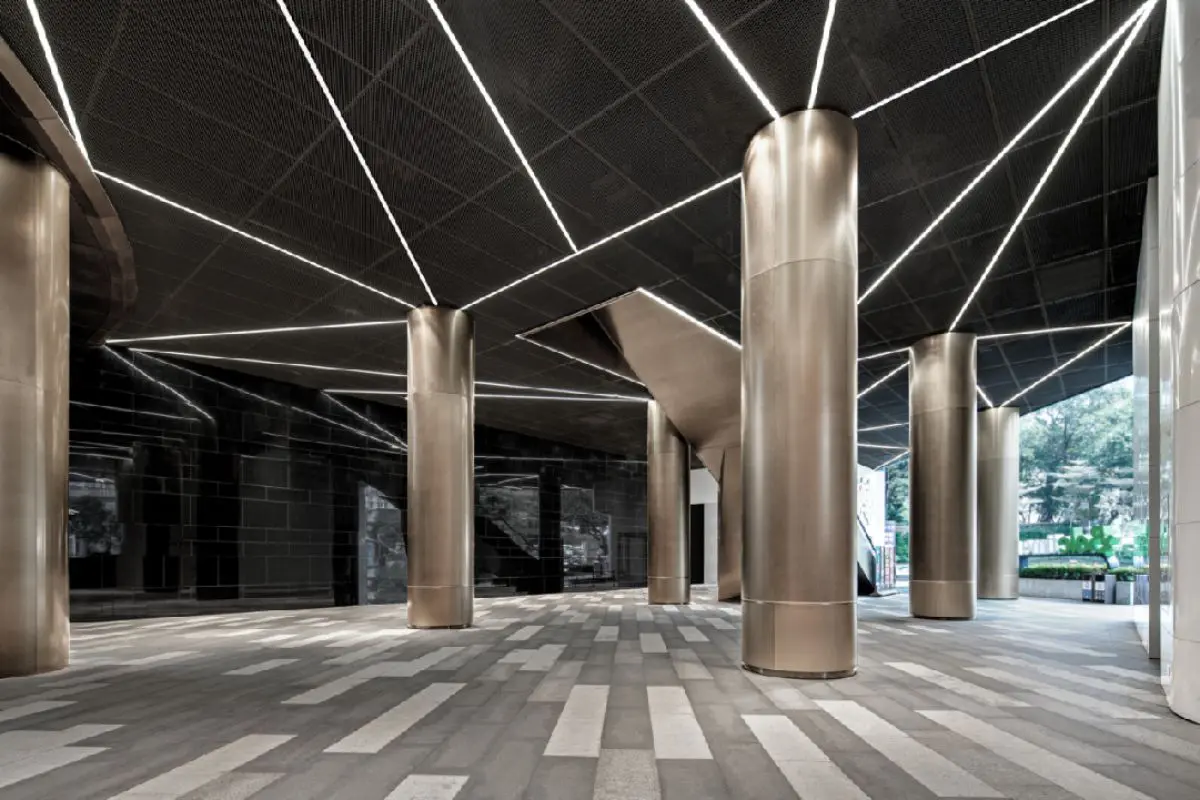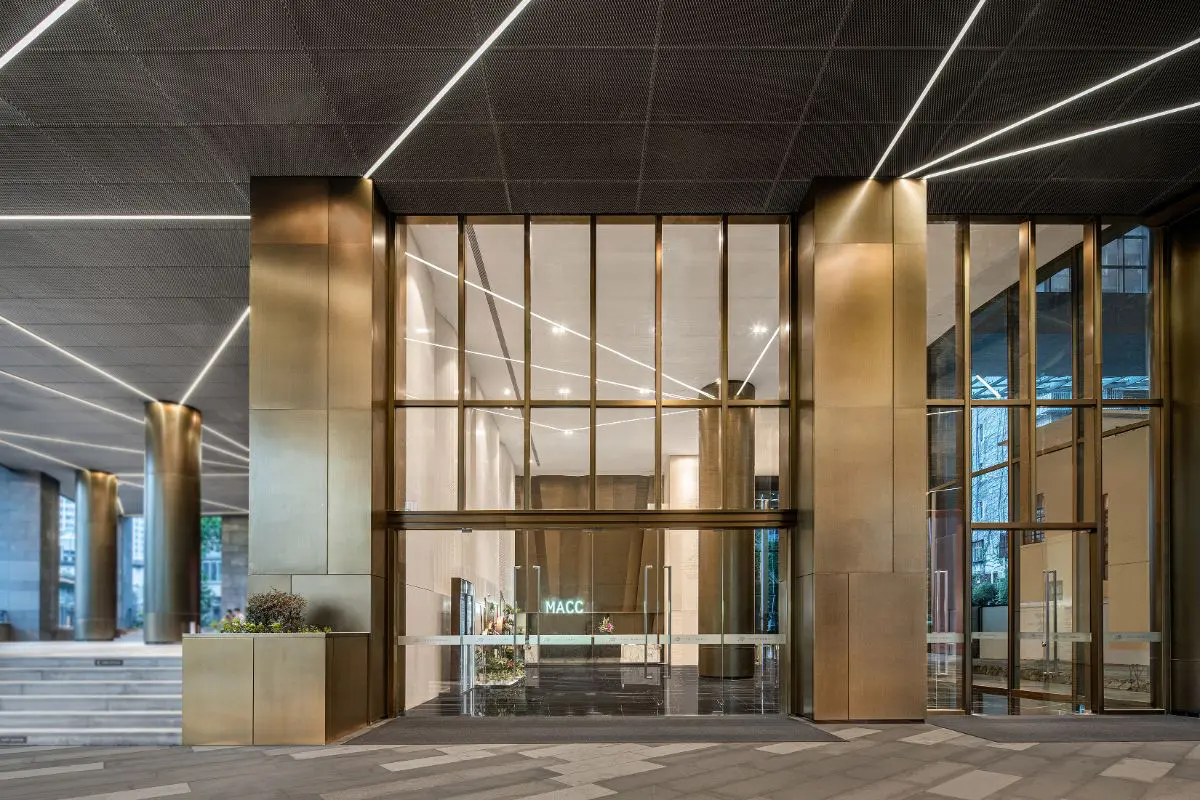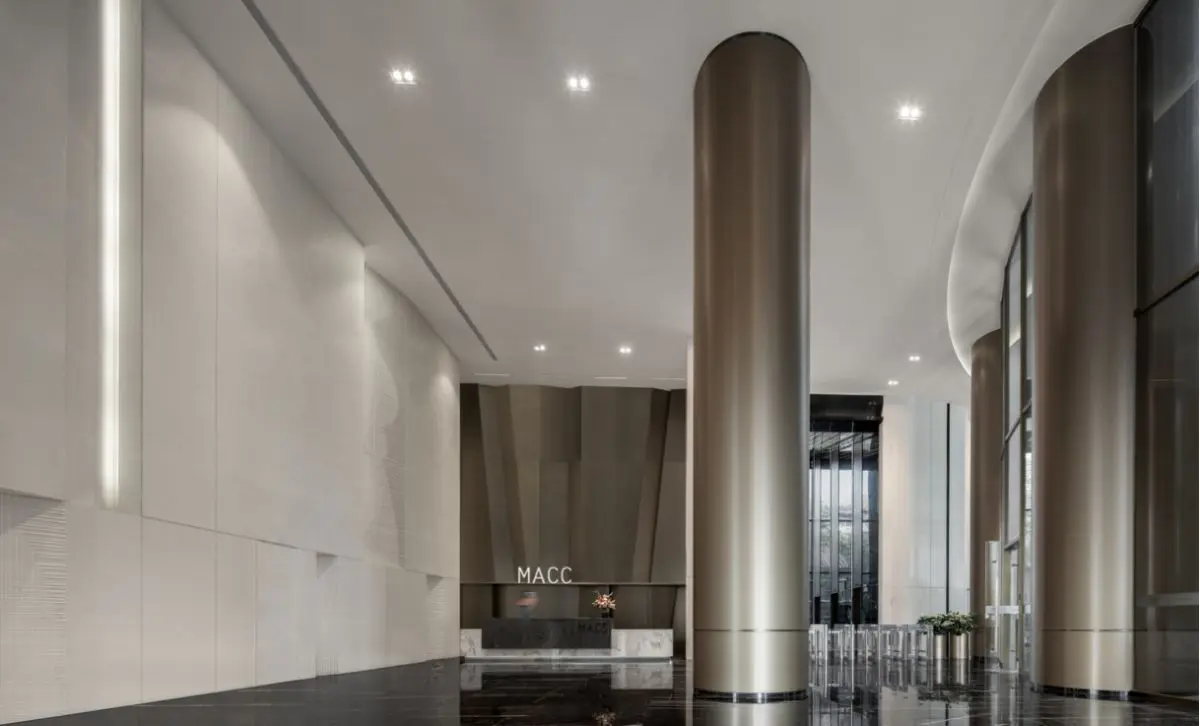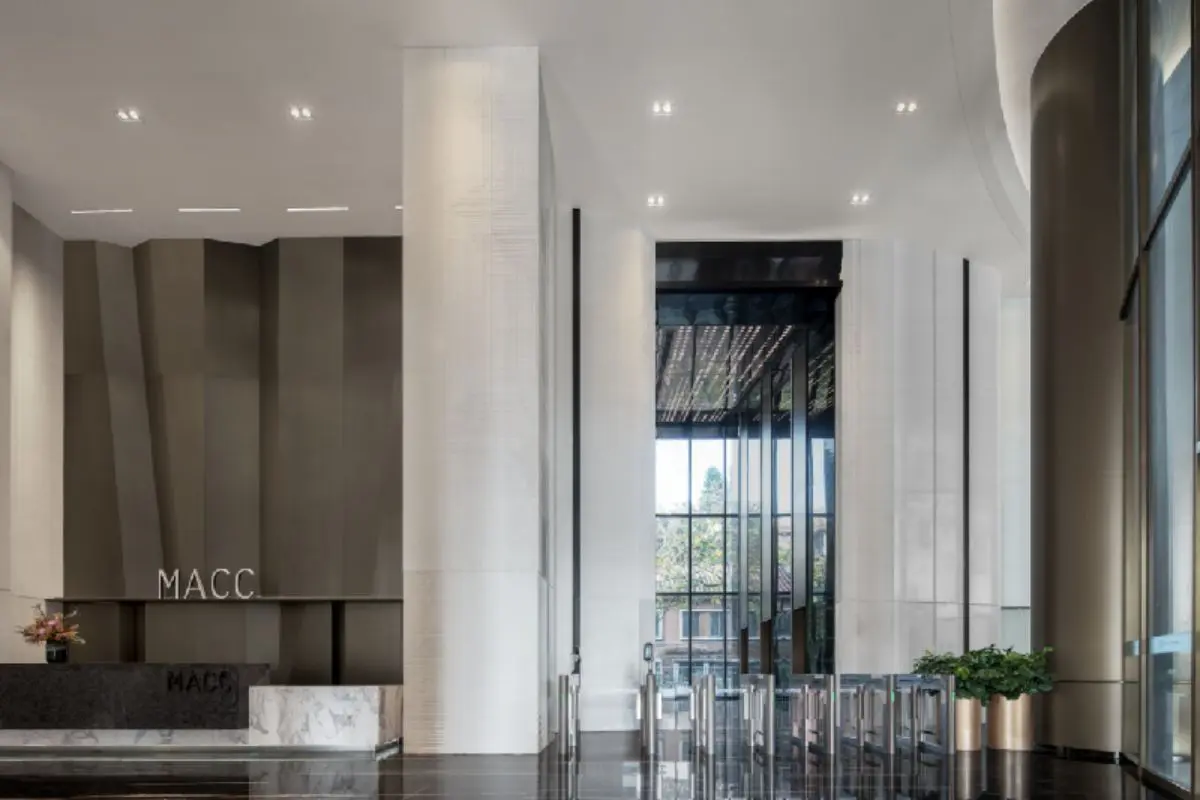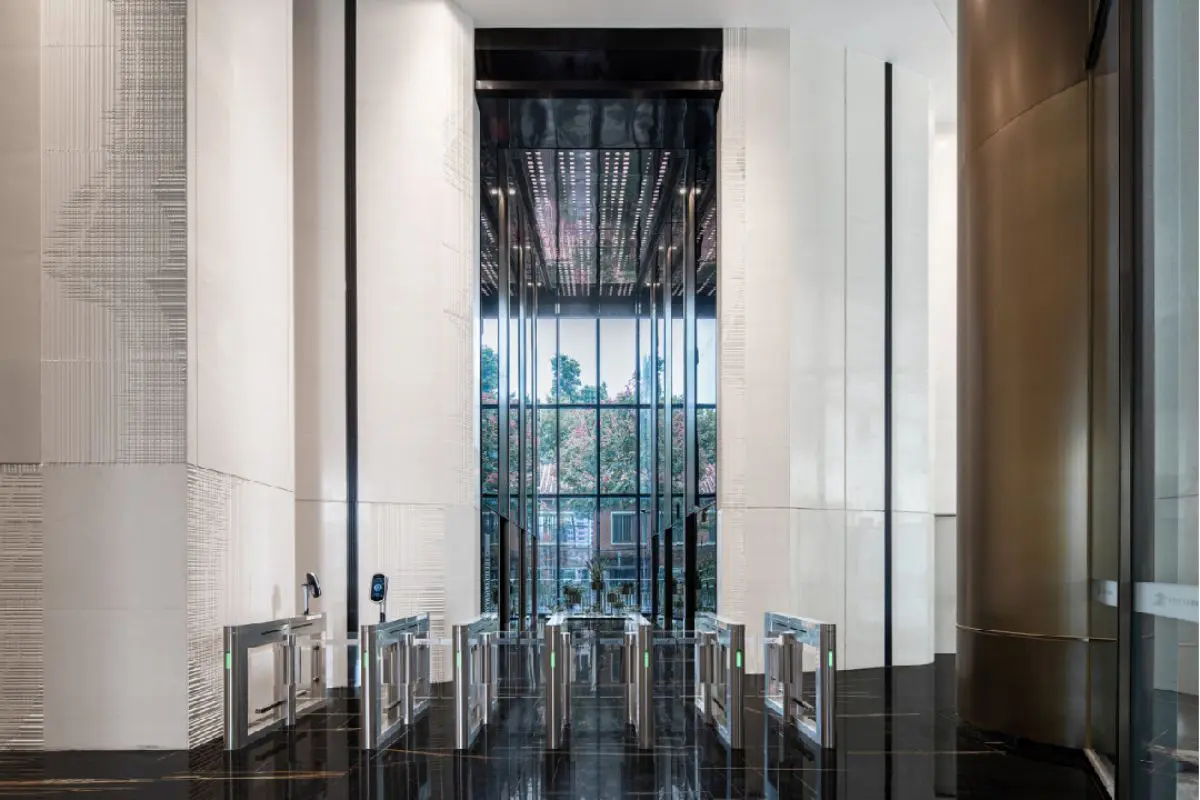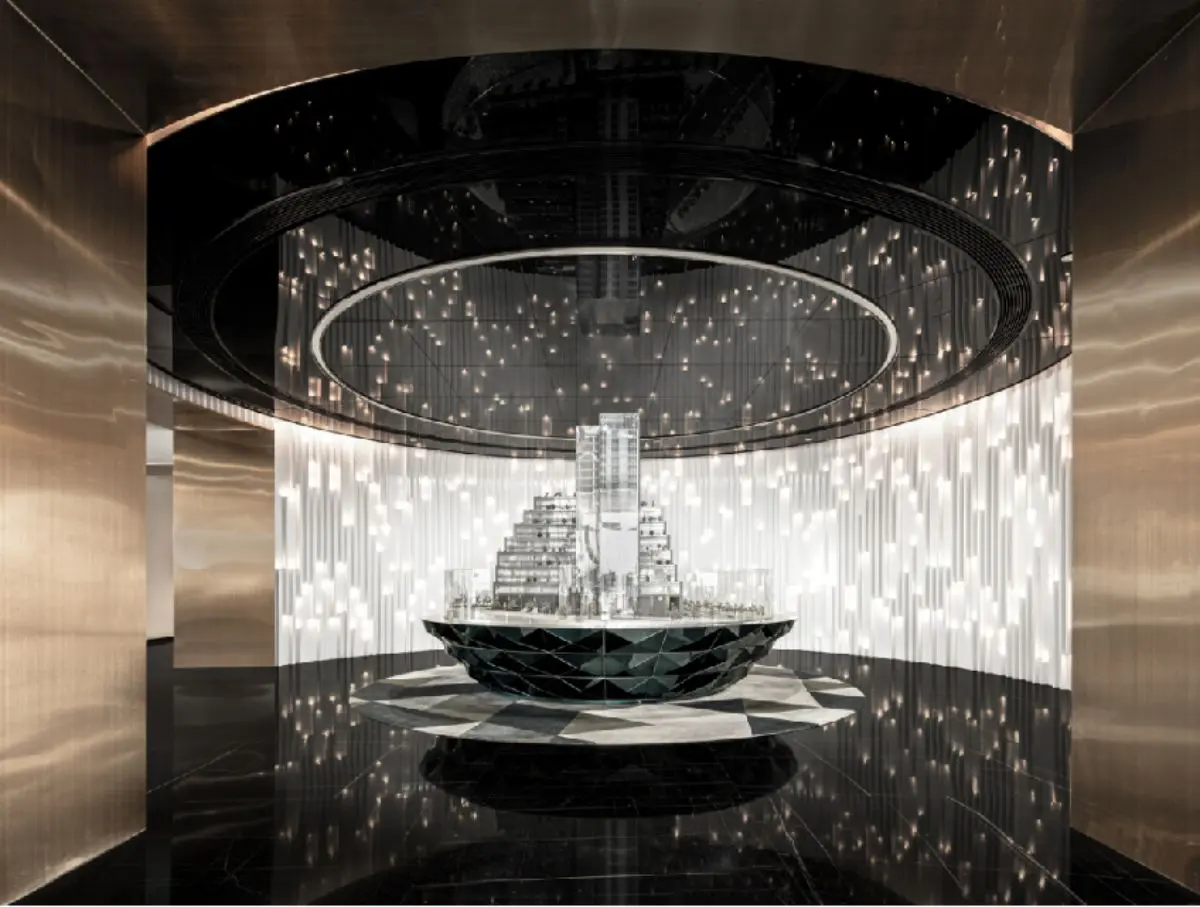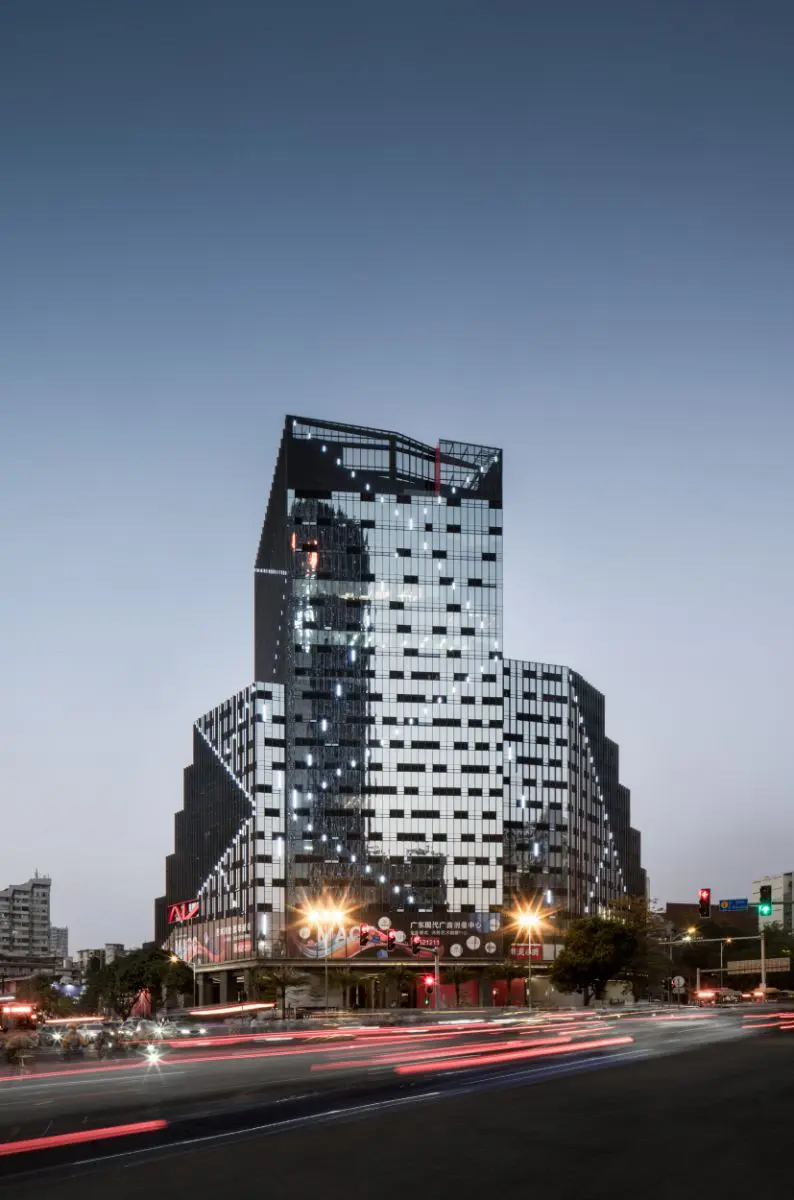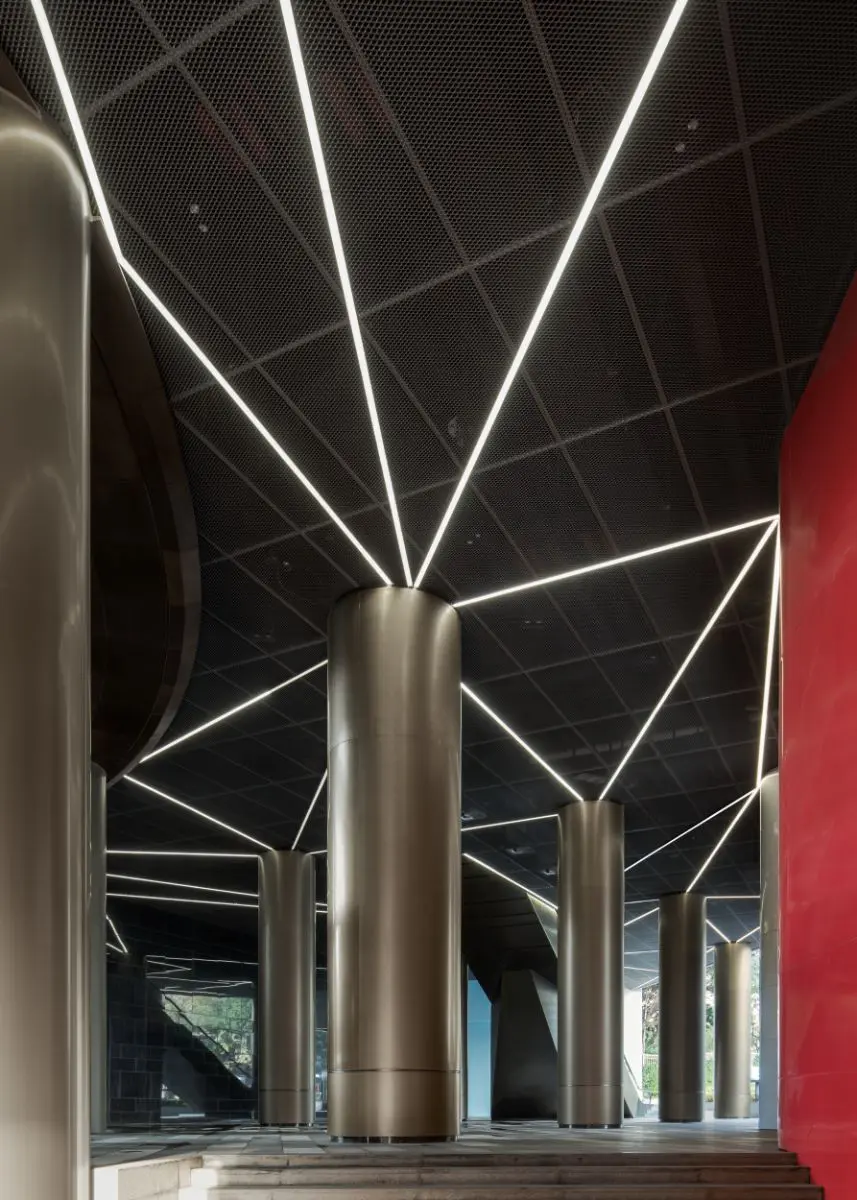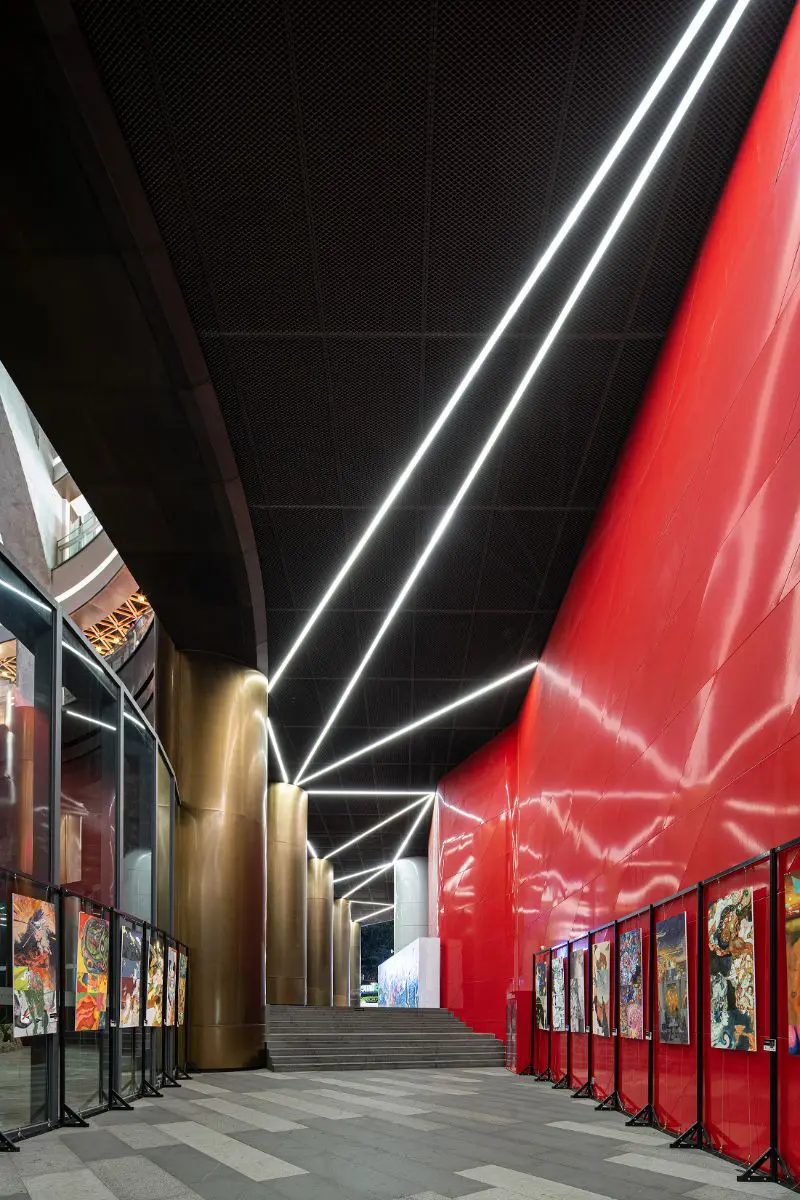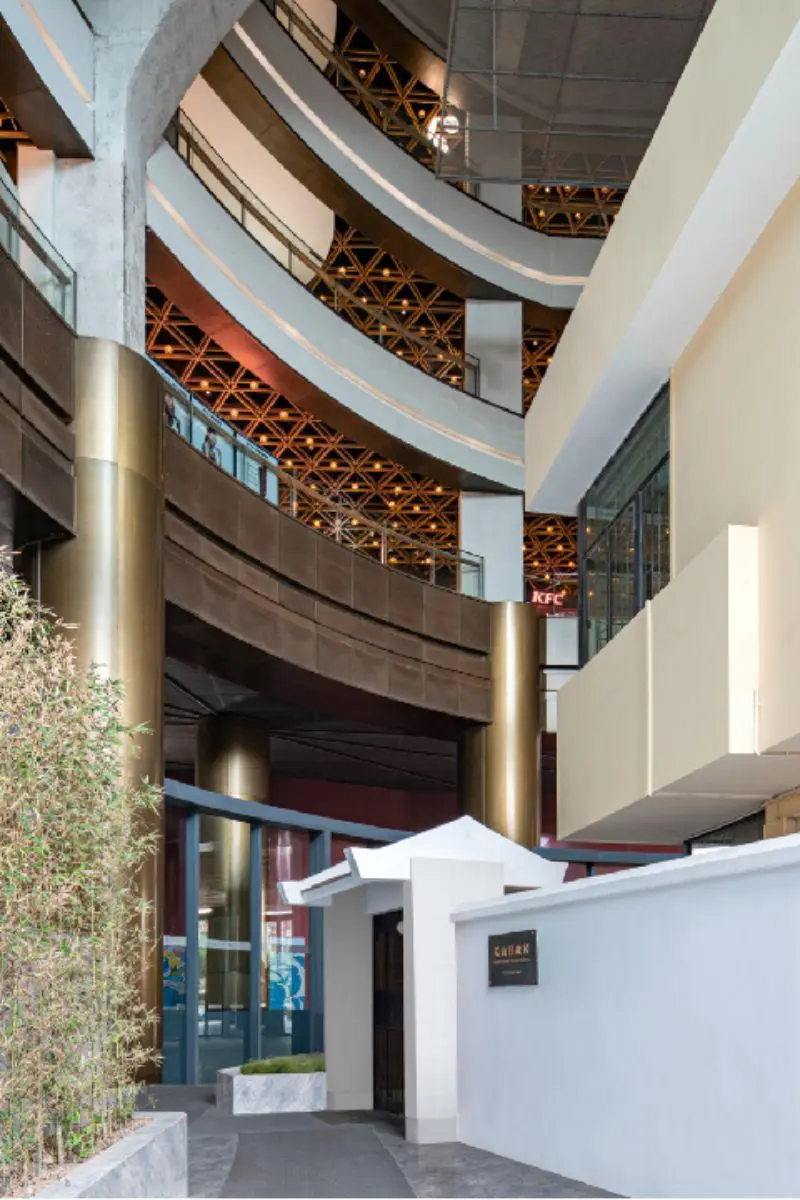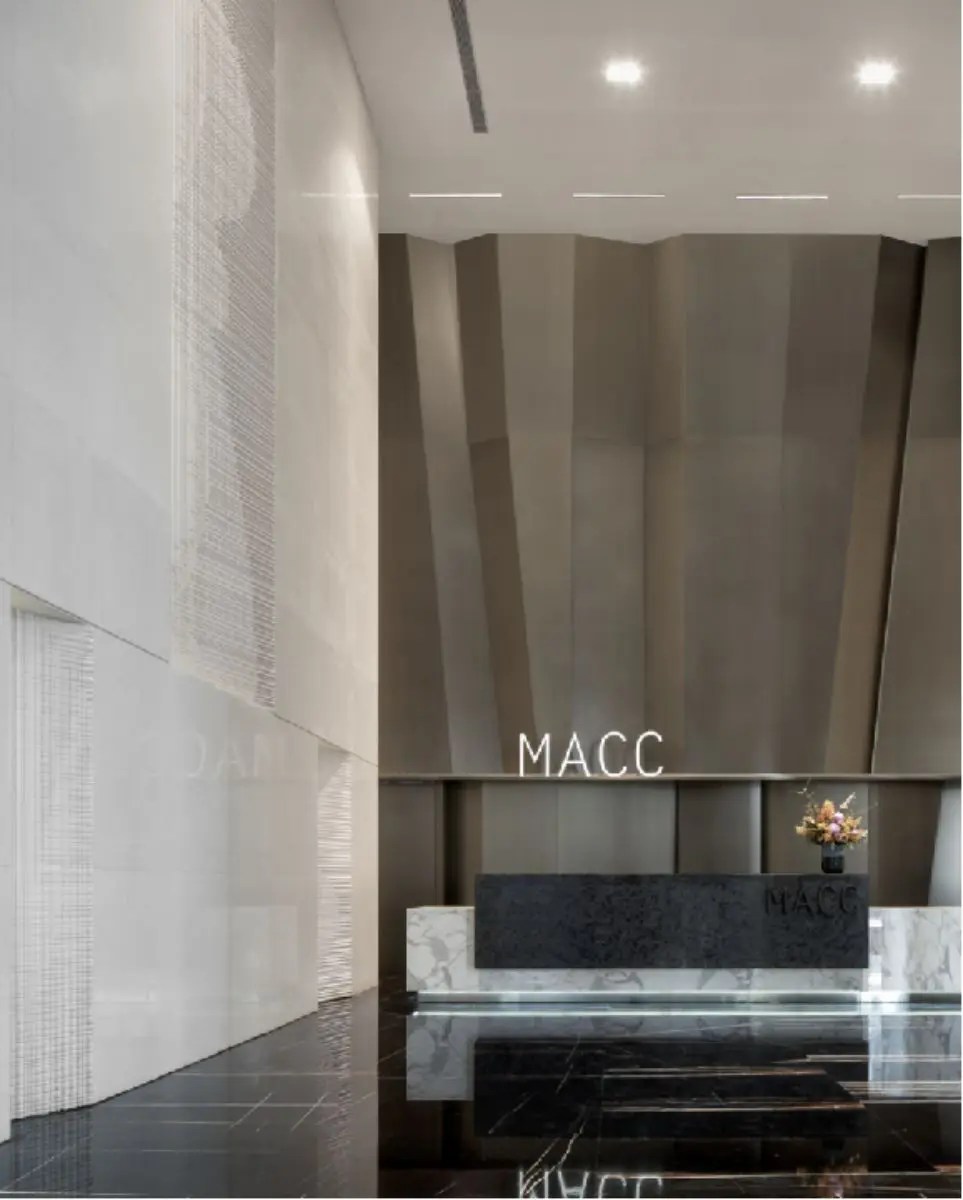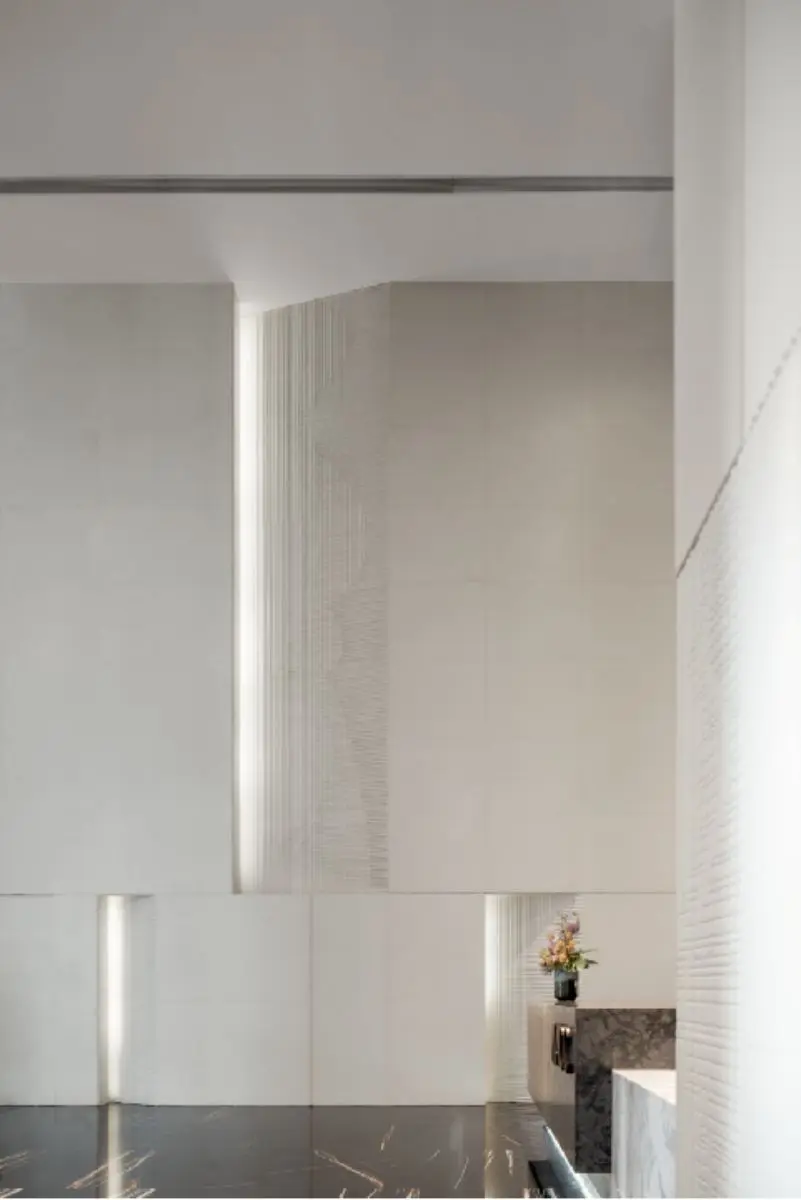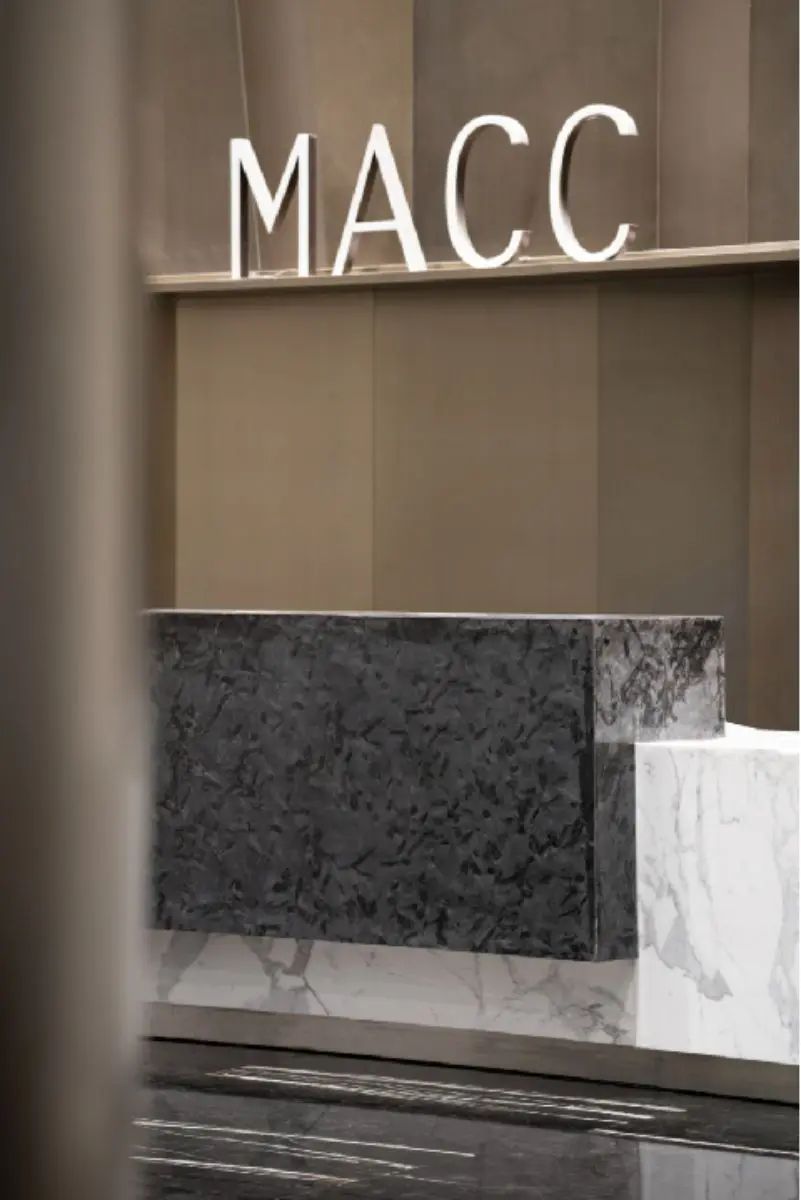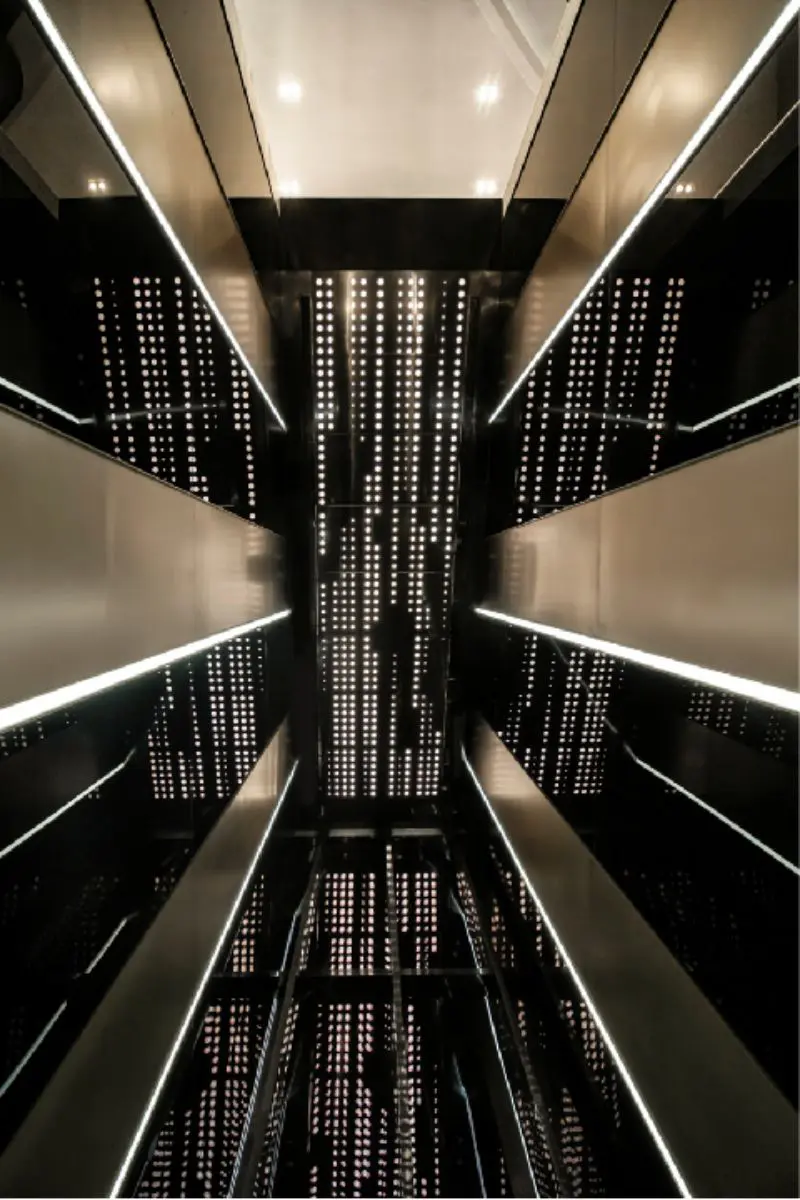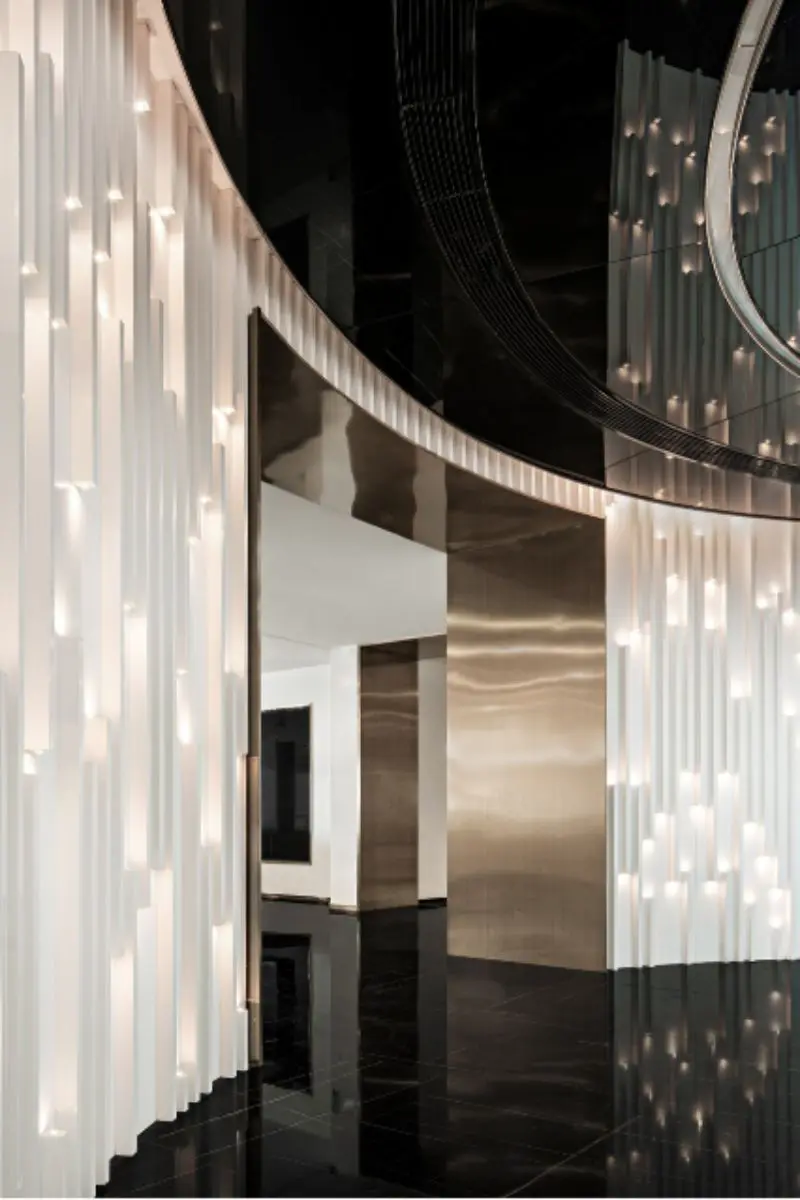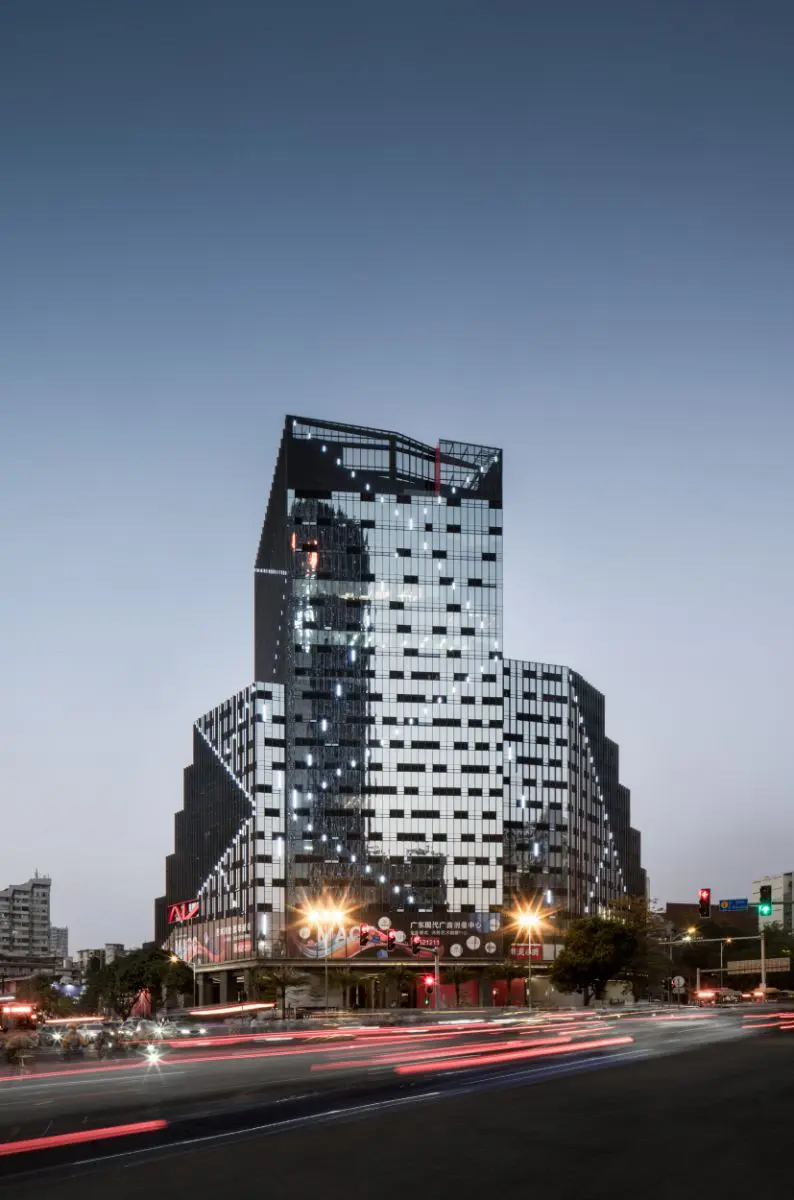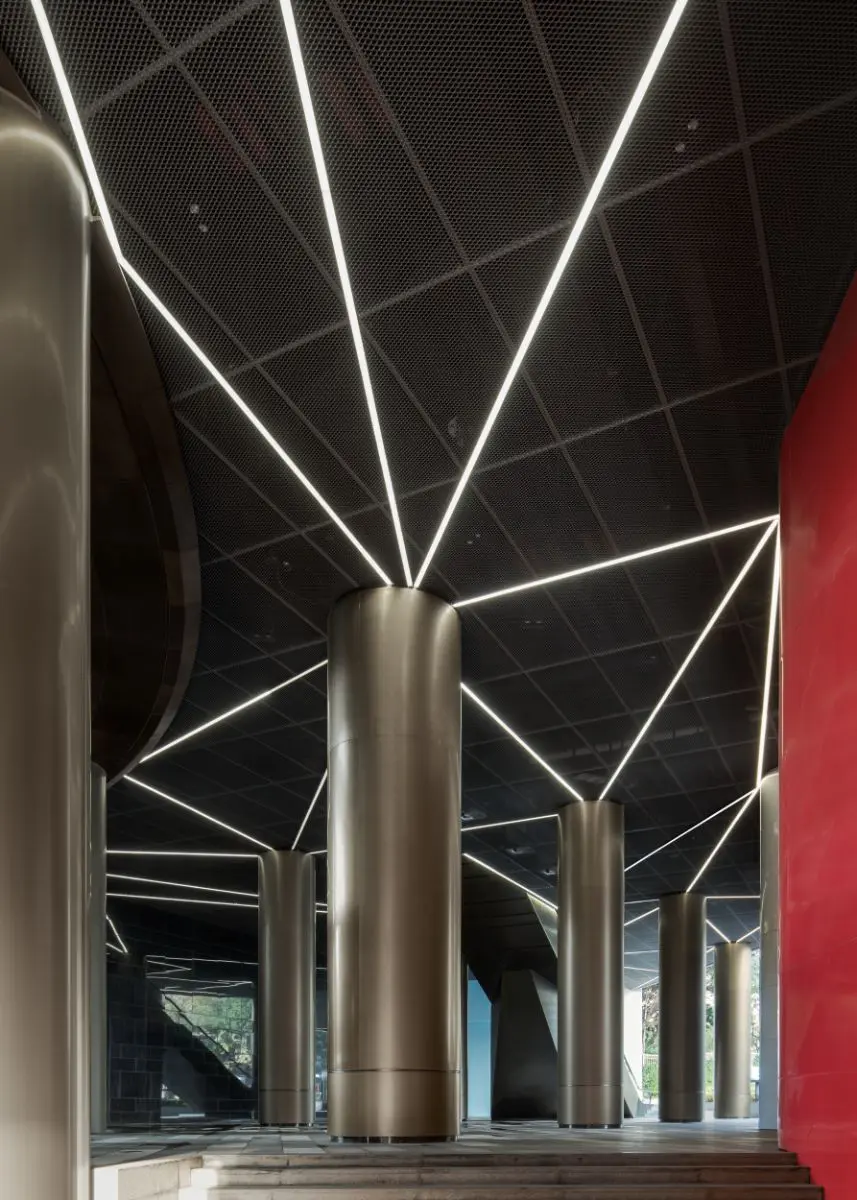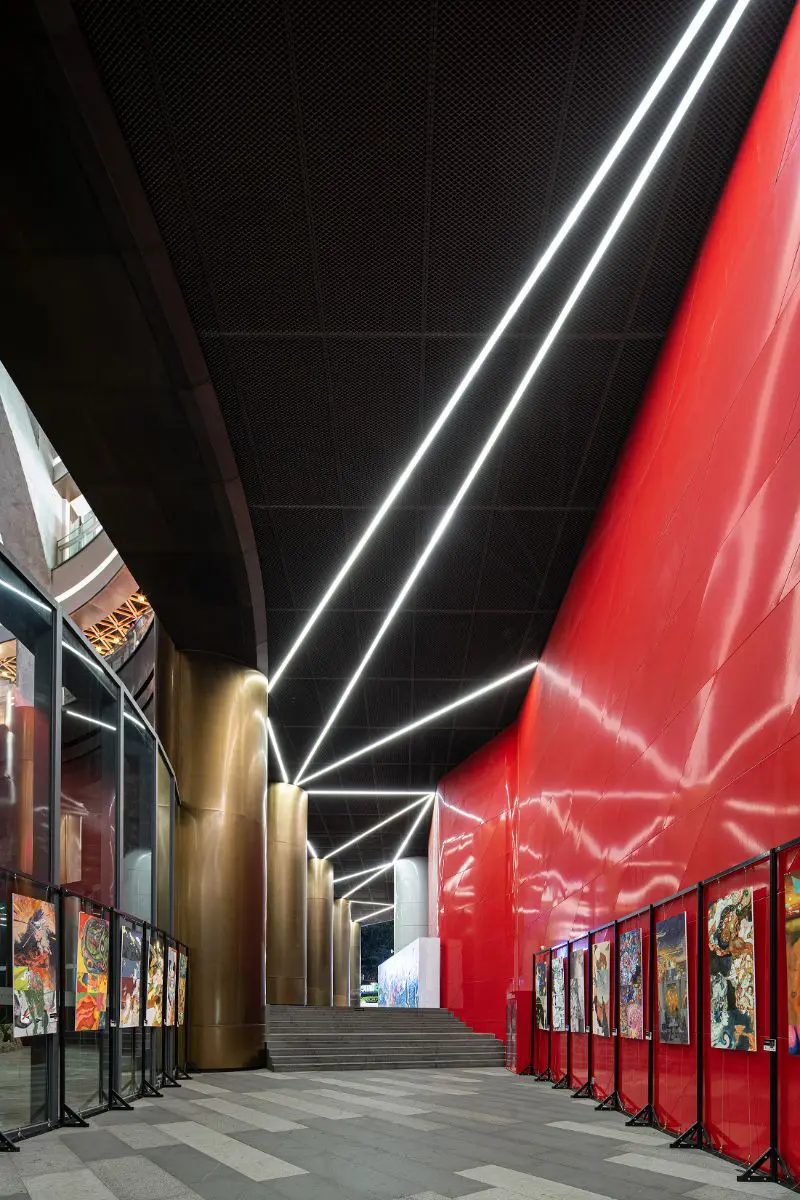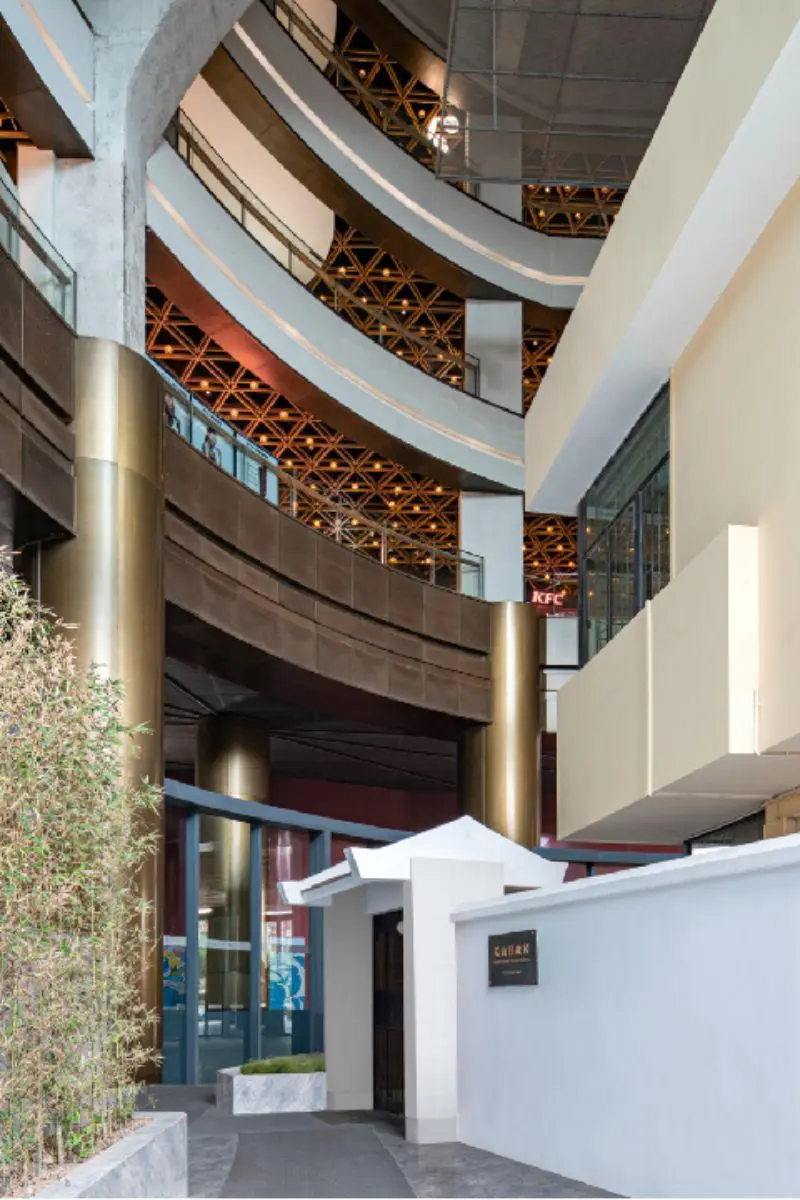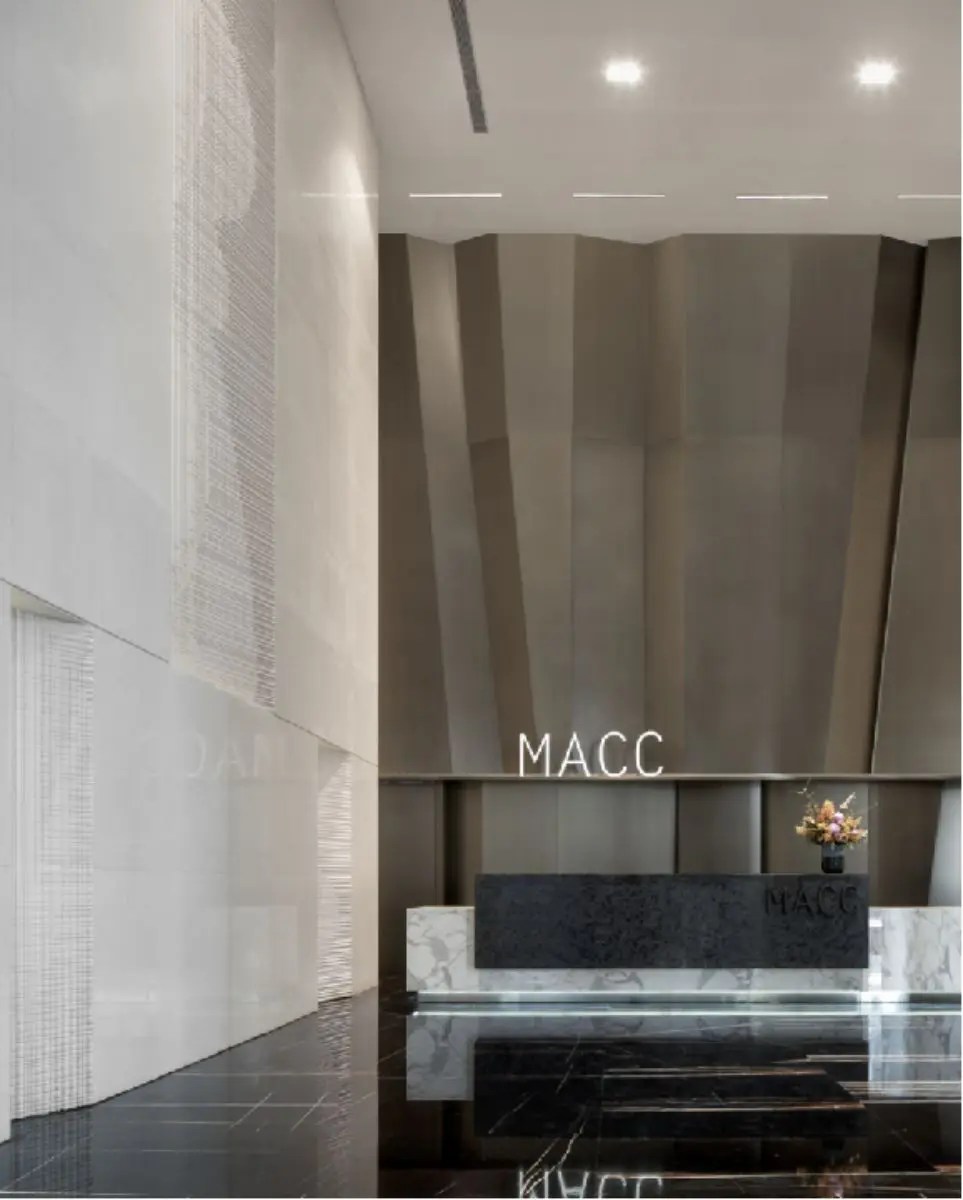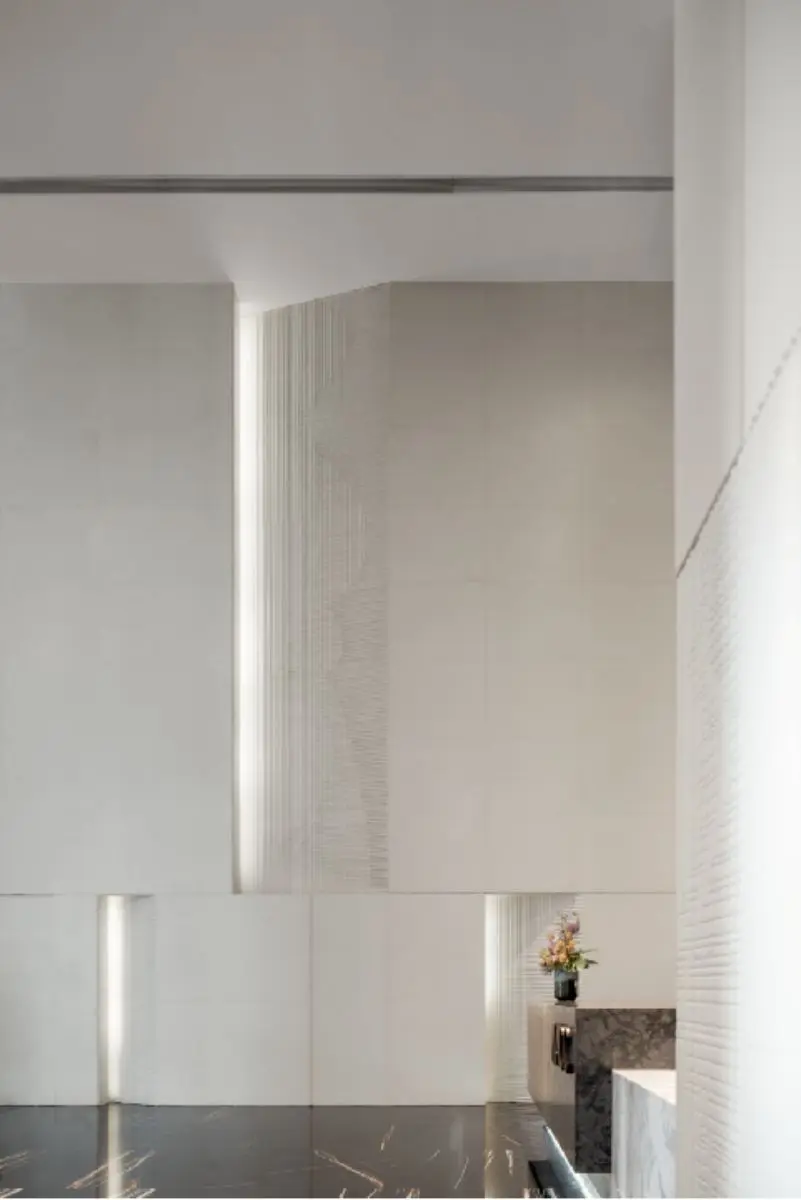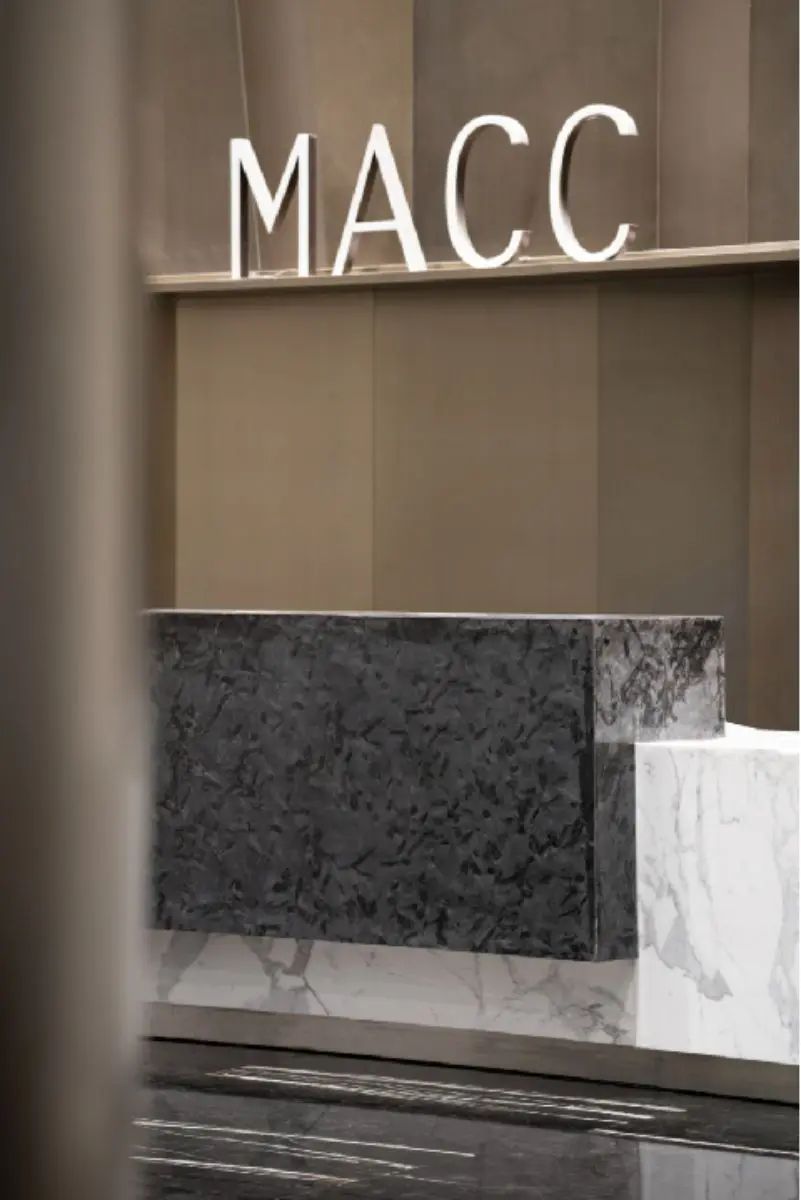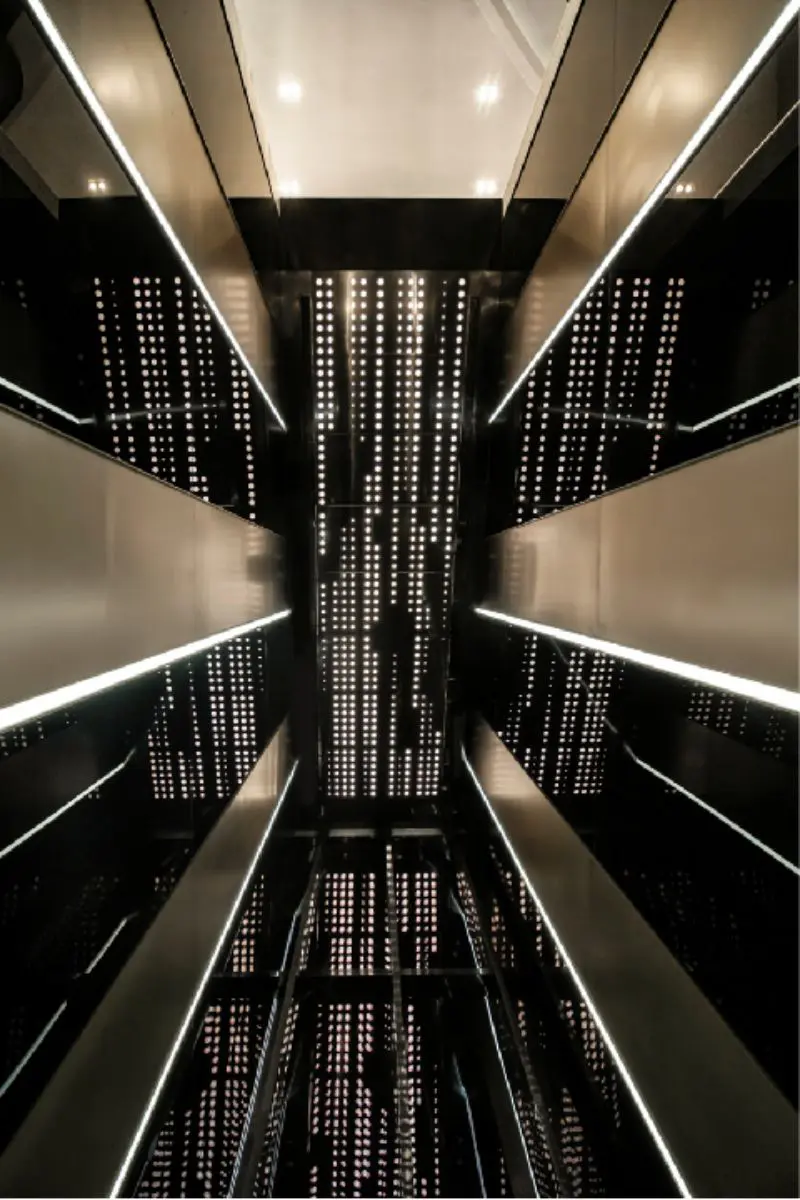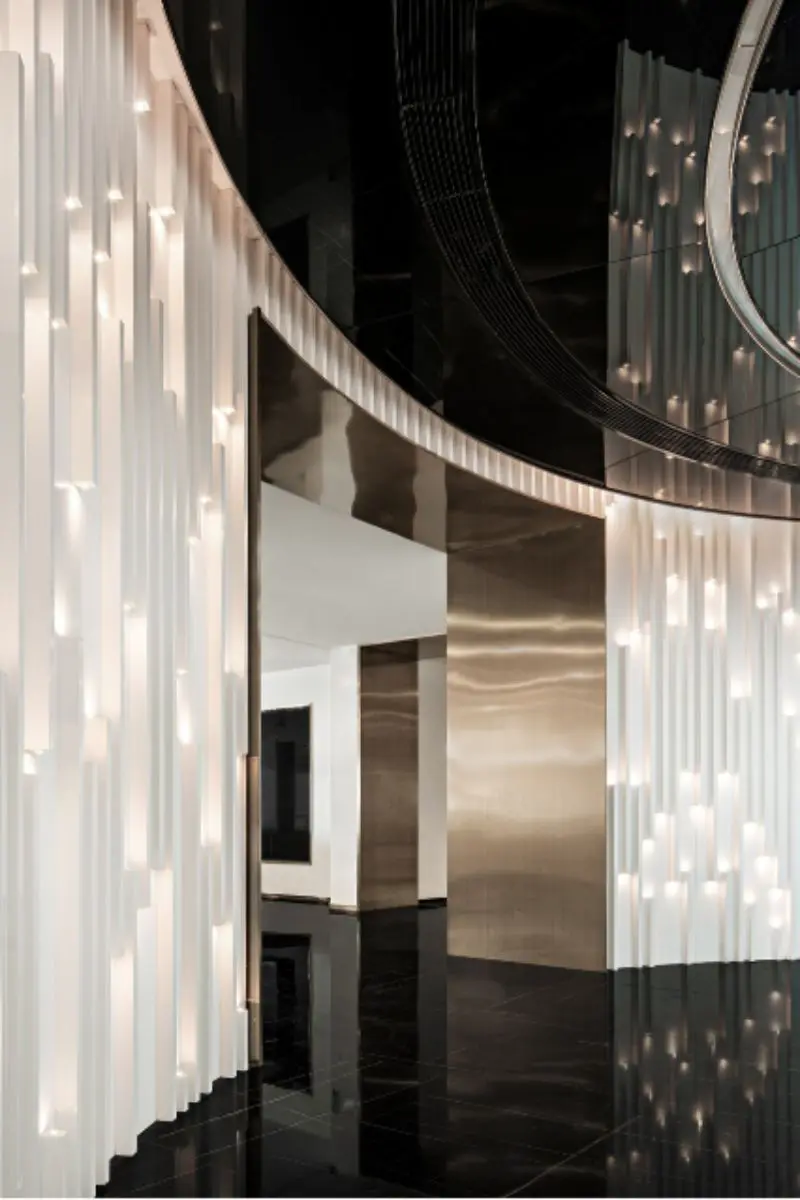 About Guangzhou M.Team Decoration Design Engineering Co.Ltd
AIM Mingtang Design was established in 2002. It is a professional interior design company with Grade B design and construction Grade II qualifications. Our services not only focus on hotel design but also cover high-end architectural design, interior design, landscape design, interior accessories design, and project planning services.

We have a professional design team, construction team, and interior accessories team, who are providing our customers with integrated design services which from concept to late realization. Our customers no longer need to worry about preparing projects, saving time from multi-party involved communication. The whole project will be followed up by our team and ensure that the design concept can be fully implemented and achieve the expected results.
Specializing in its "du" (Chinese "du" means area; limit; extent; degree), company culture of Ming Tang, good or bad things, all and all in its "du".