Humanity, Greenery, and Coexistence
In this self-built villa, the exterior design is based on the path of light, the flow of wind, and the nourishment of water to create a transparent circulation of air. Inside the house, an open plan layout that utilizes wood tones can make a pure, enlightened look along with floor-to-ceiling windows. A harmonious interaction between inside and outside is gradually formed.
Surrounded by greenery, the house is located in the middle of the site. The grilles on the exterior strike a balance between privacy and openness. Without complicated lines, the gate has cloudy texture of fair-faced concrete surfaces. Combined with the starlight at the lower edge of the gate, it gives off a vibe that is as mysterious and glorious as the galaxy itself. Along with the lush greenery next to it, the gate connects the universe and earth. After opening the gate, the sunken pool and the wooden walkway by the window serve as the vista greeting you home. The natural scent of wood creates a calming and pleasant atmosphere.
Unlike the square layout, the corner windows in the public sphere maximize the amount of light and ventilation indoor. The wooden elements begin at the floor and extend upward to the walls and canopy. The wood grilles on the canopy intertwine with warm yellow light sources, adding a humanistic atmosphere through the light particles.
The living room, dining room and kitchen are only defined by the half-height bar, which makes the space look bigger without a clear division. Furniture is completely mobile and can be relocated quickly to window, bar and sofa area, creating a casual and comfortable space.
The warmth of wood gradually extends to the private sphere. The ceiling height of the living room is raised to 380cm. The high ceiling combined with the big windows open up the space.
You can step on the shimmering staircase to the bedroom. Unlike the bright first floor, the bedroom features earthy tones that evoke comfort and tranquility while cultivating a relaxing ambience for sleep.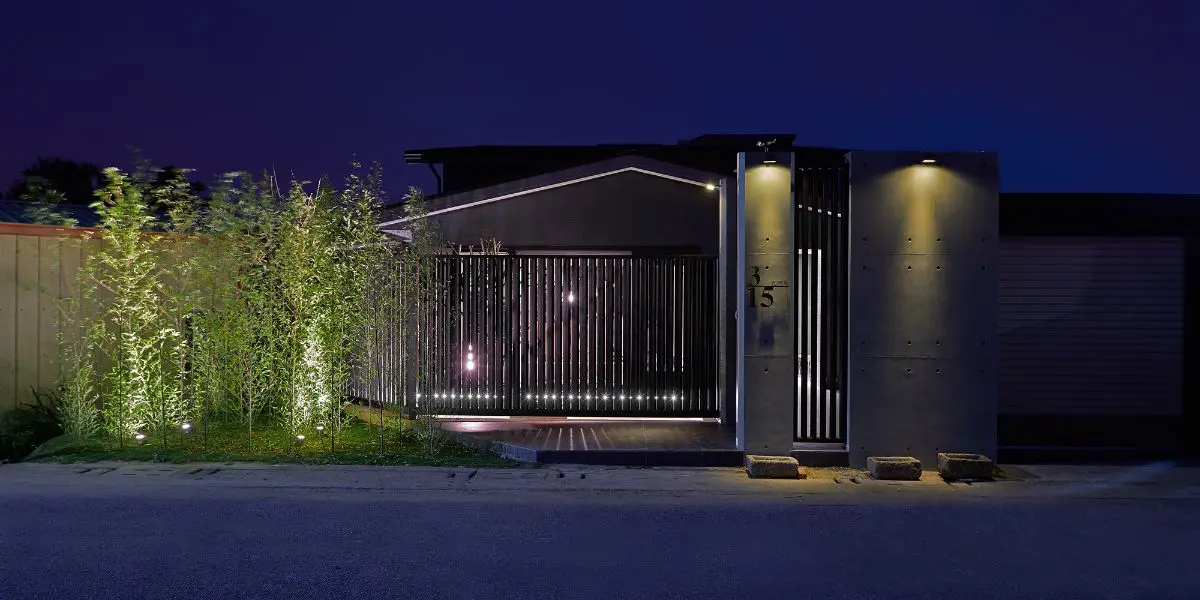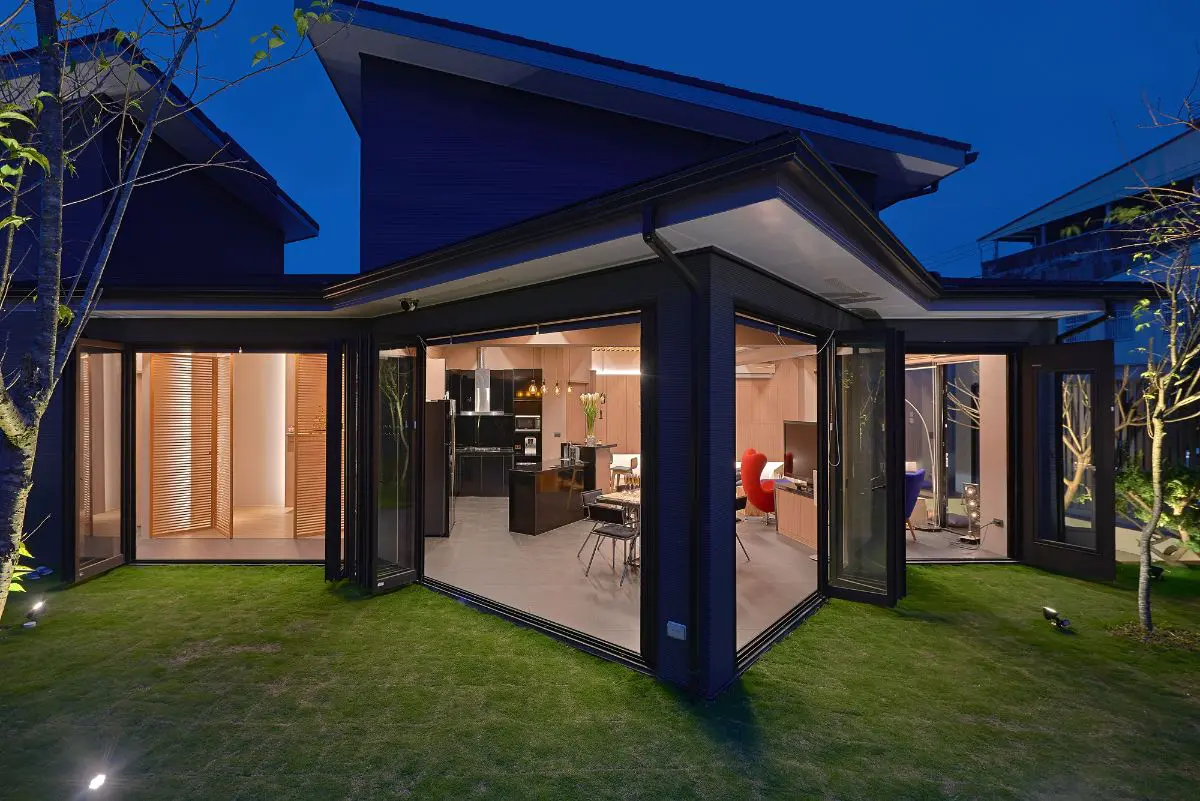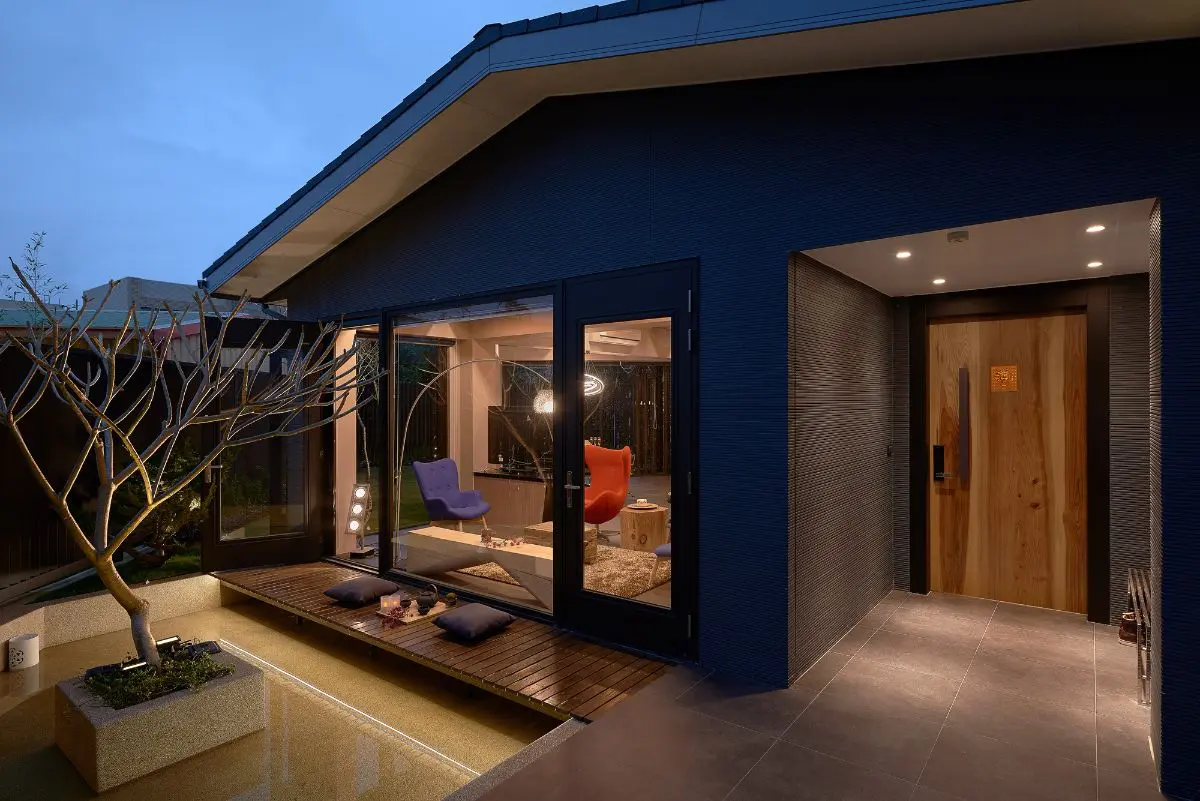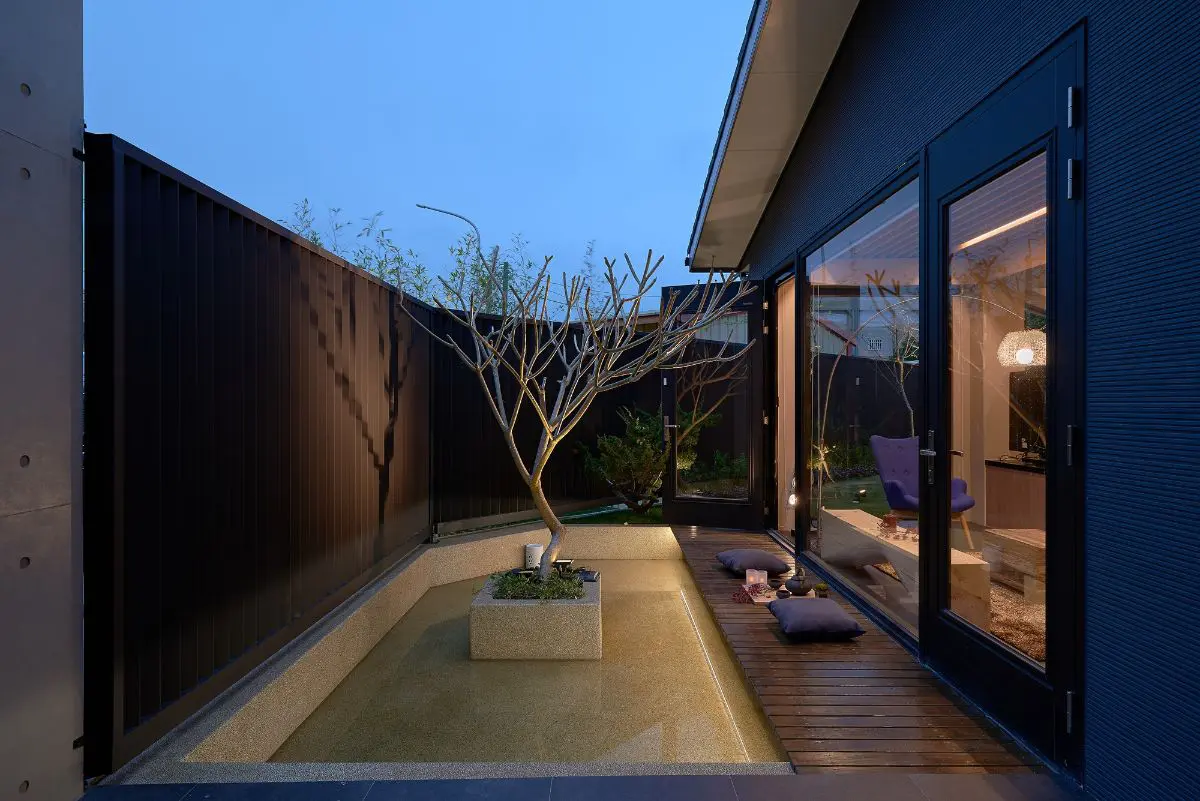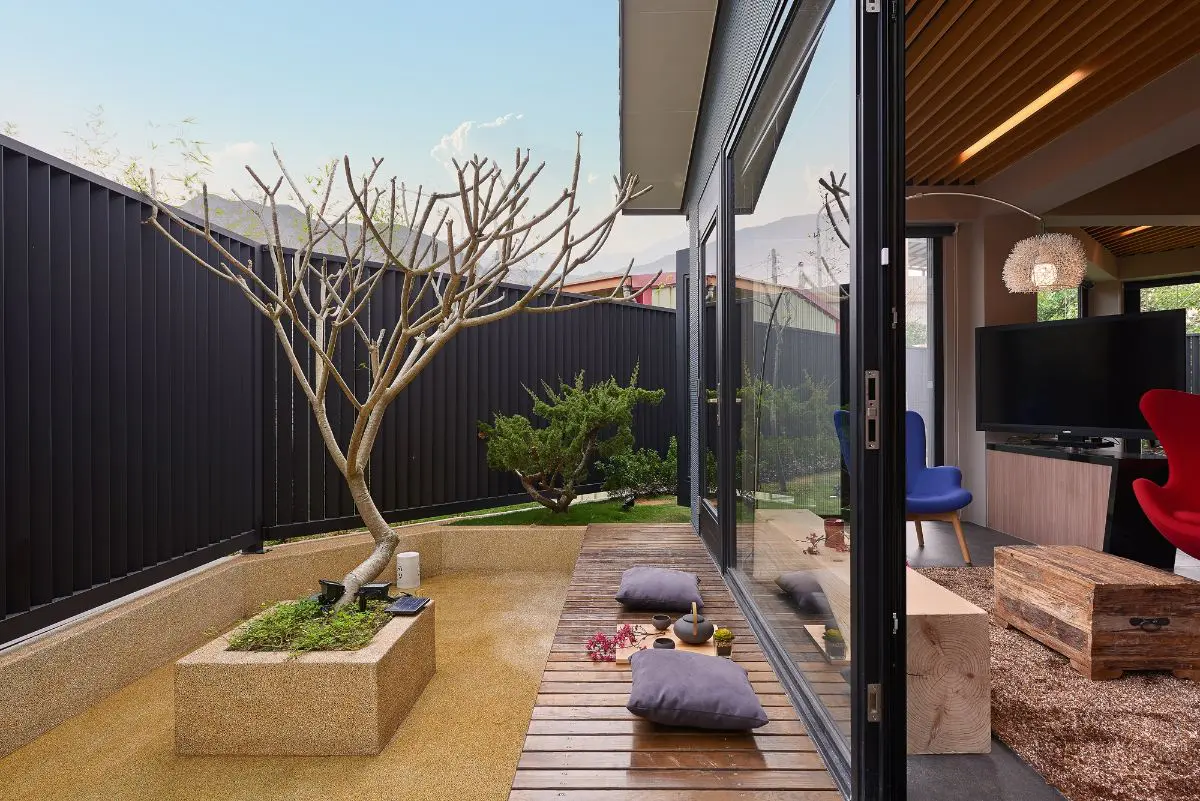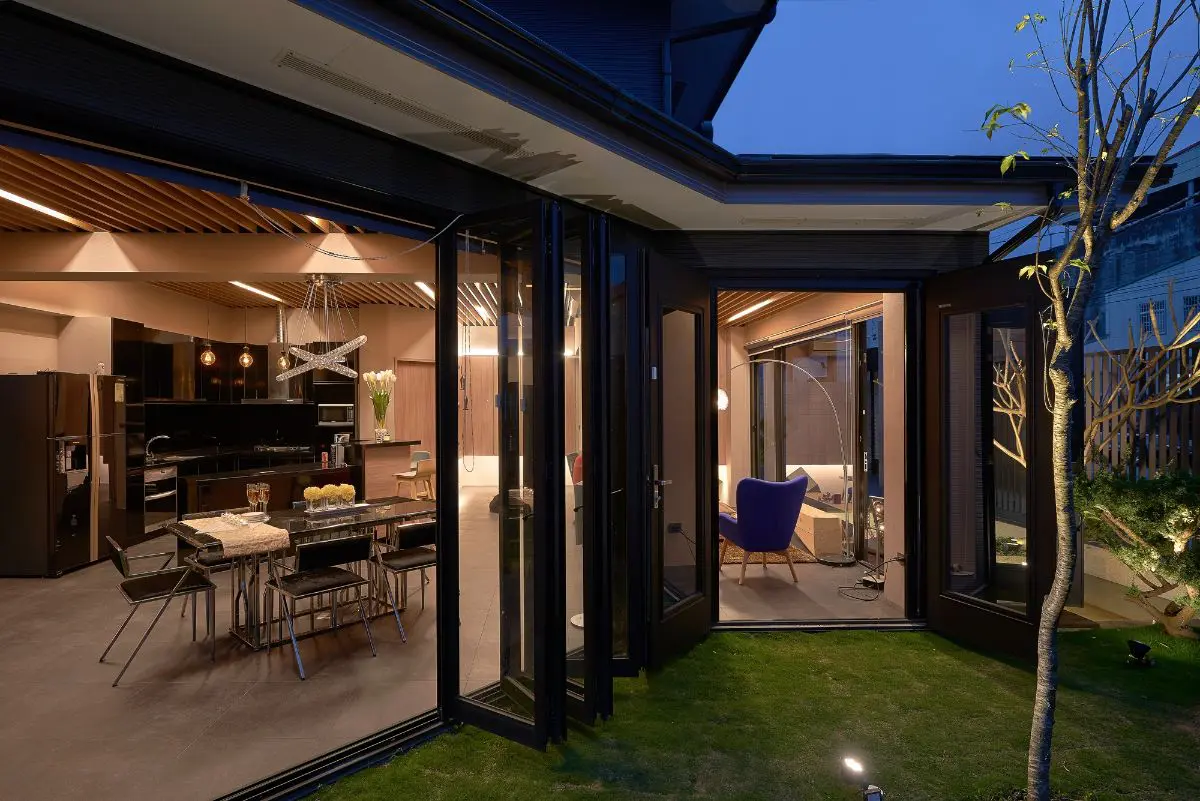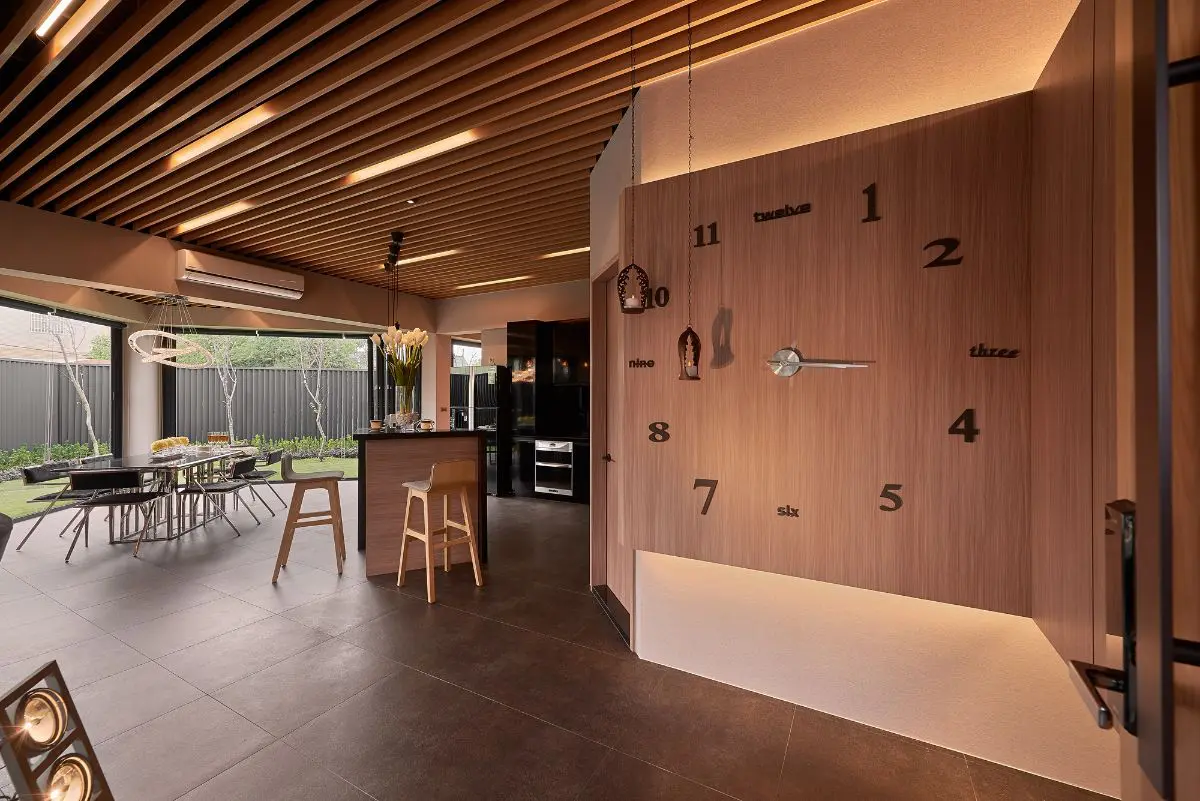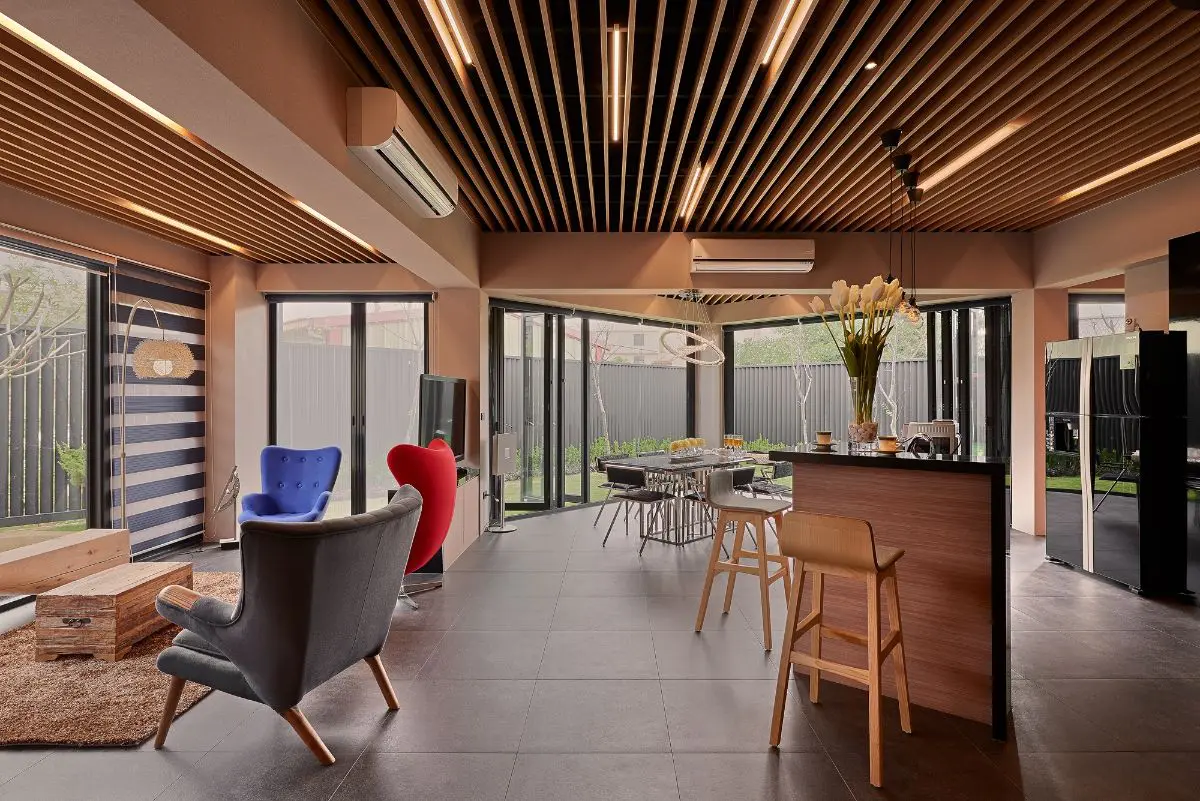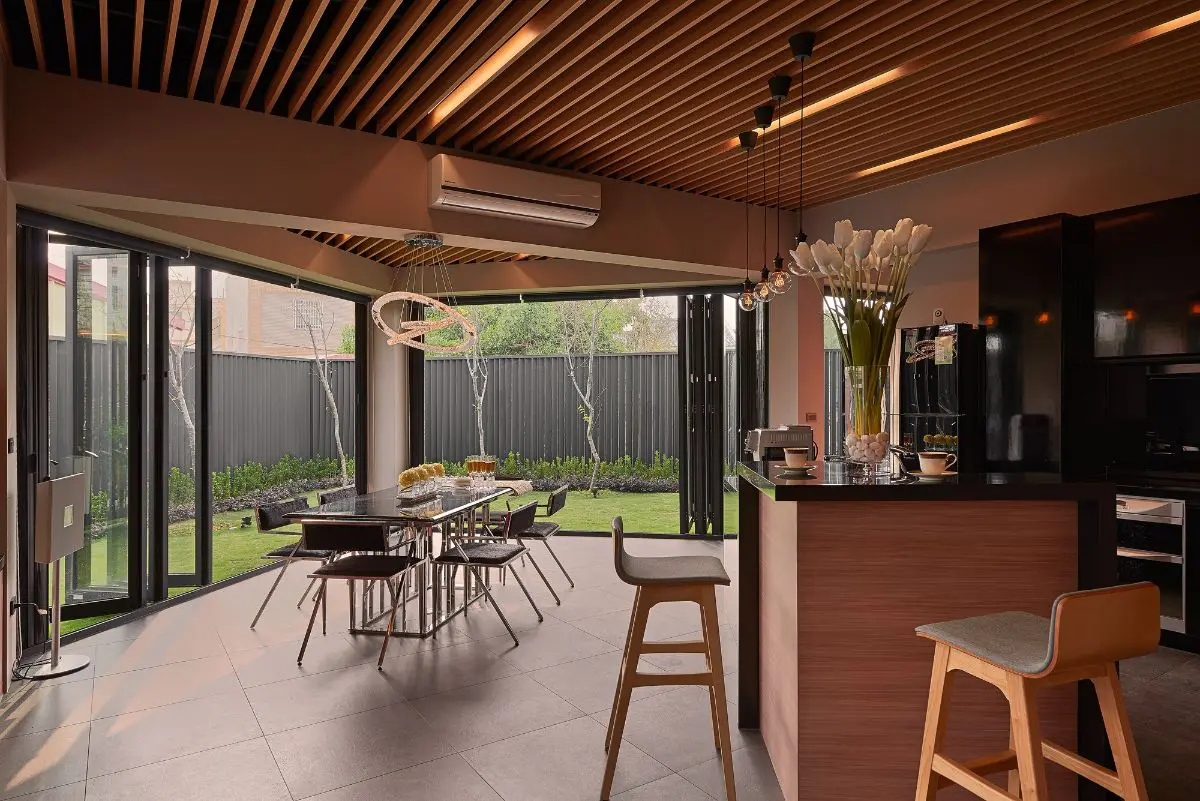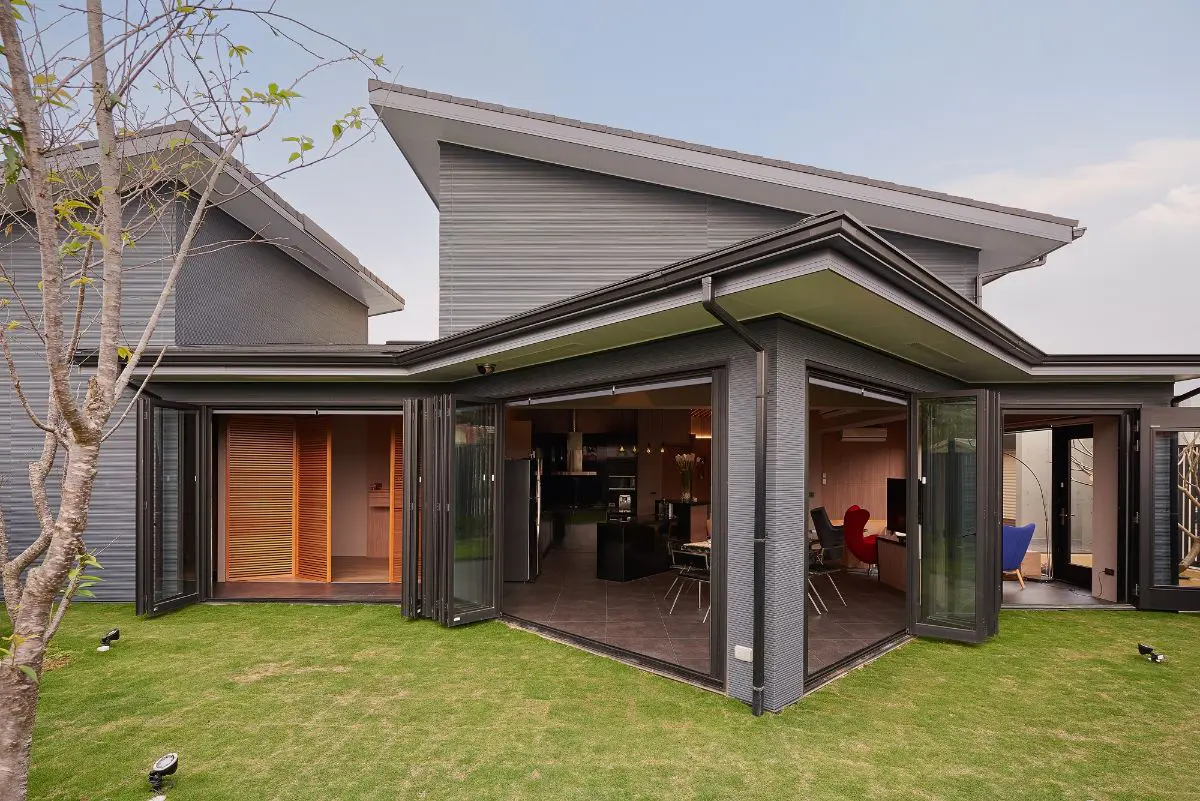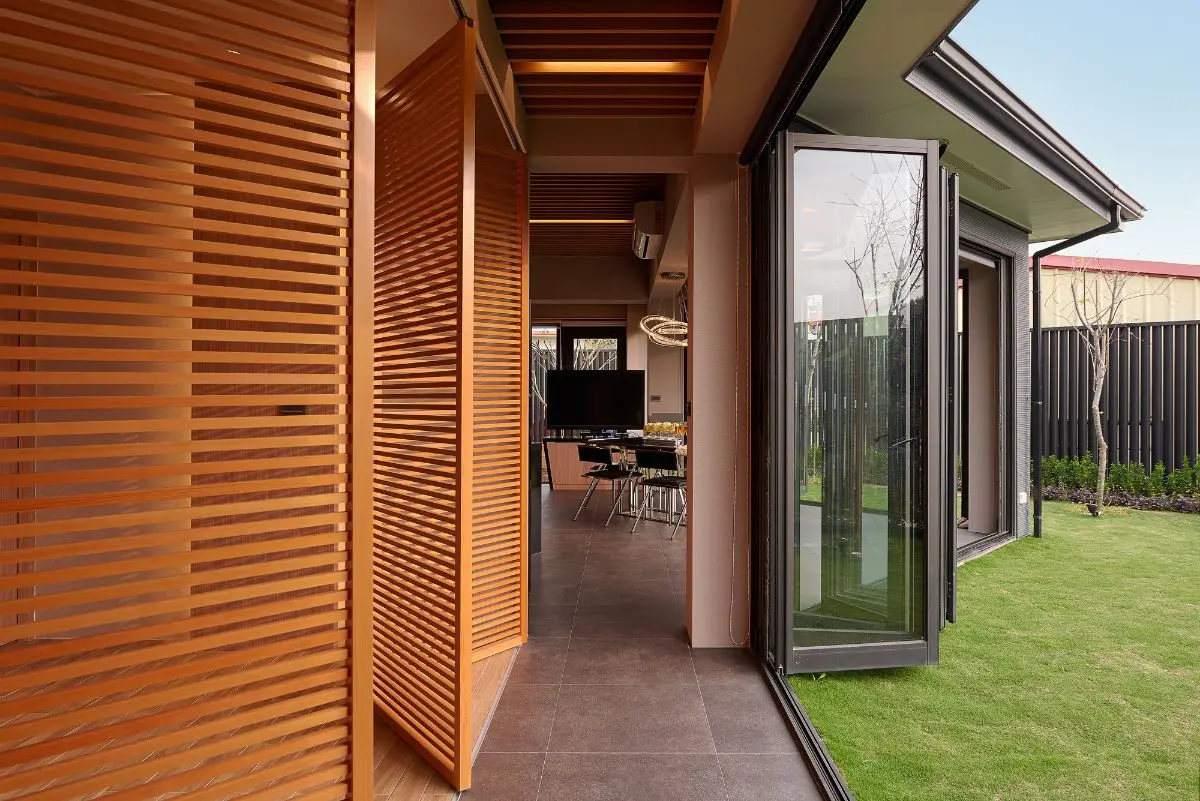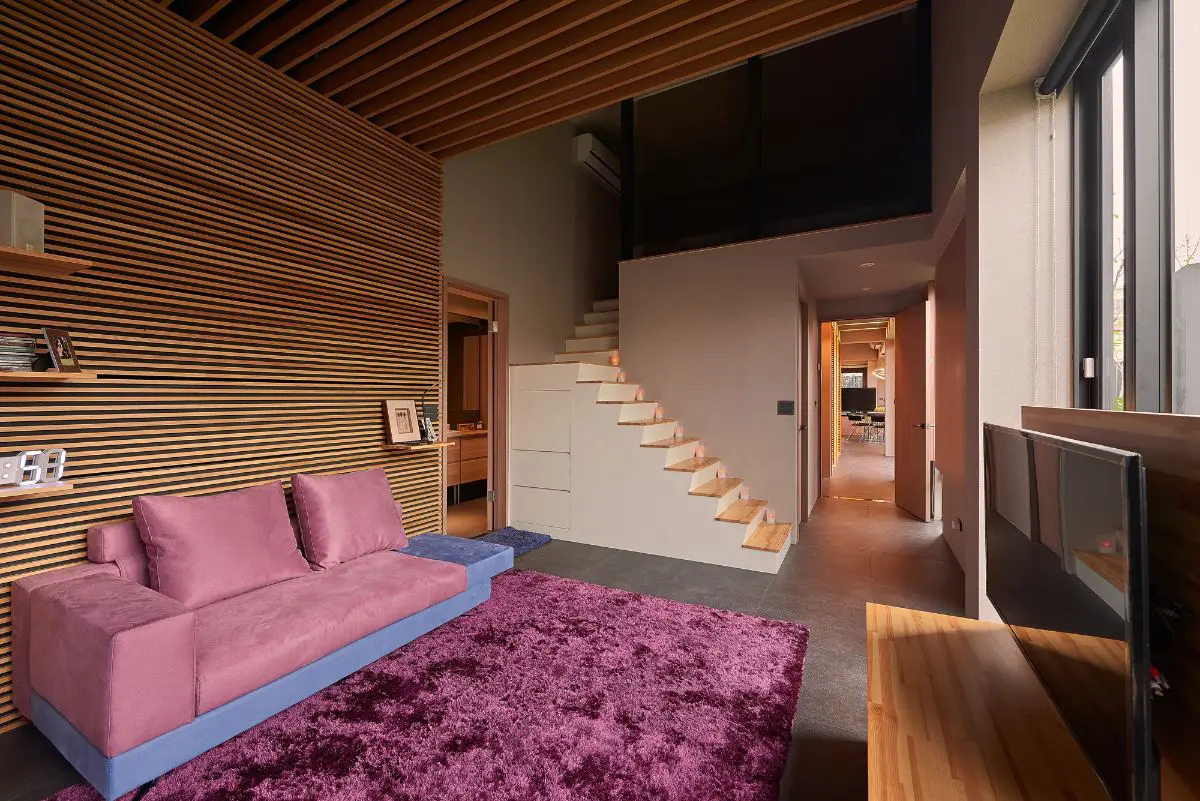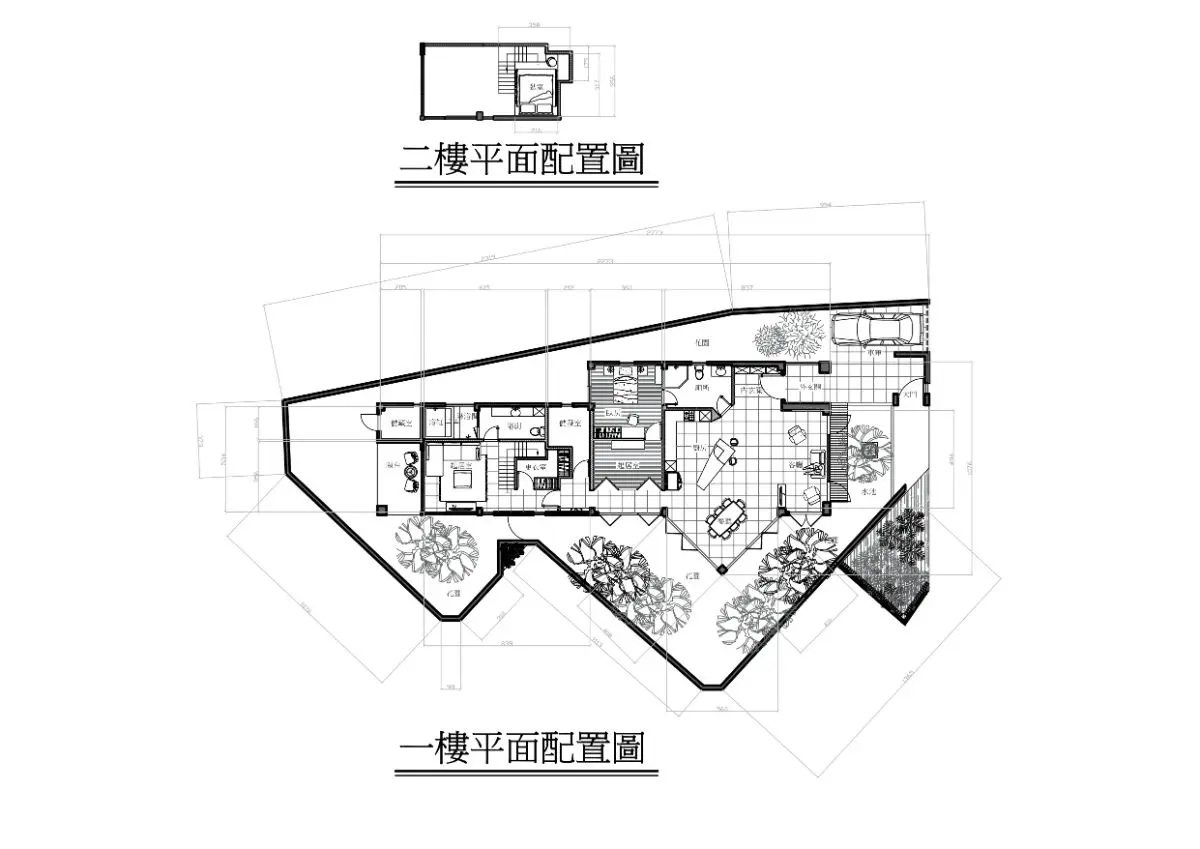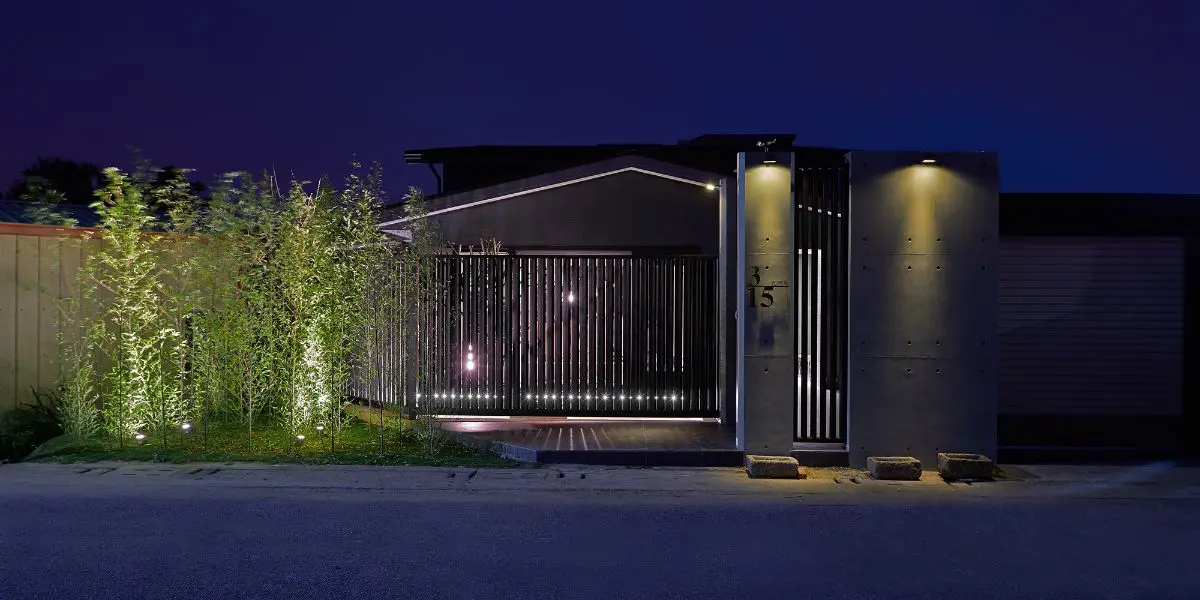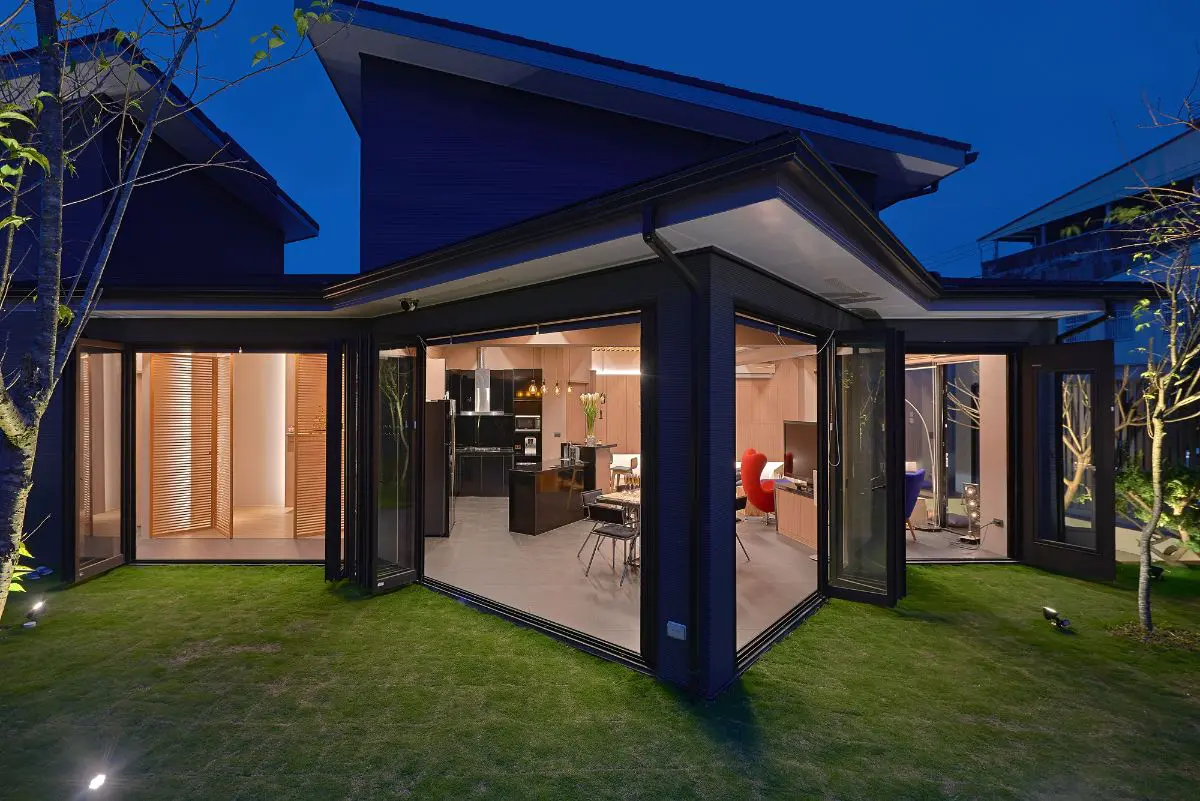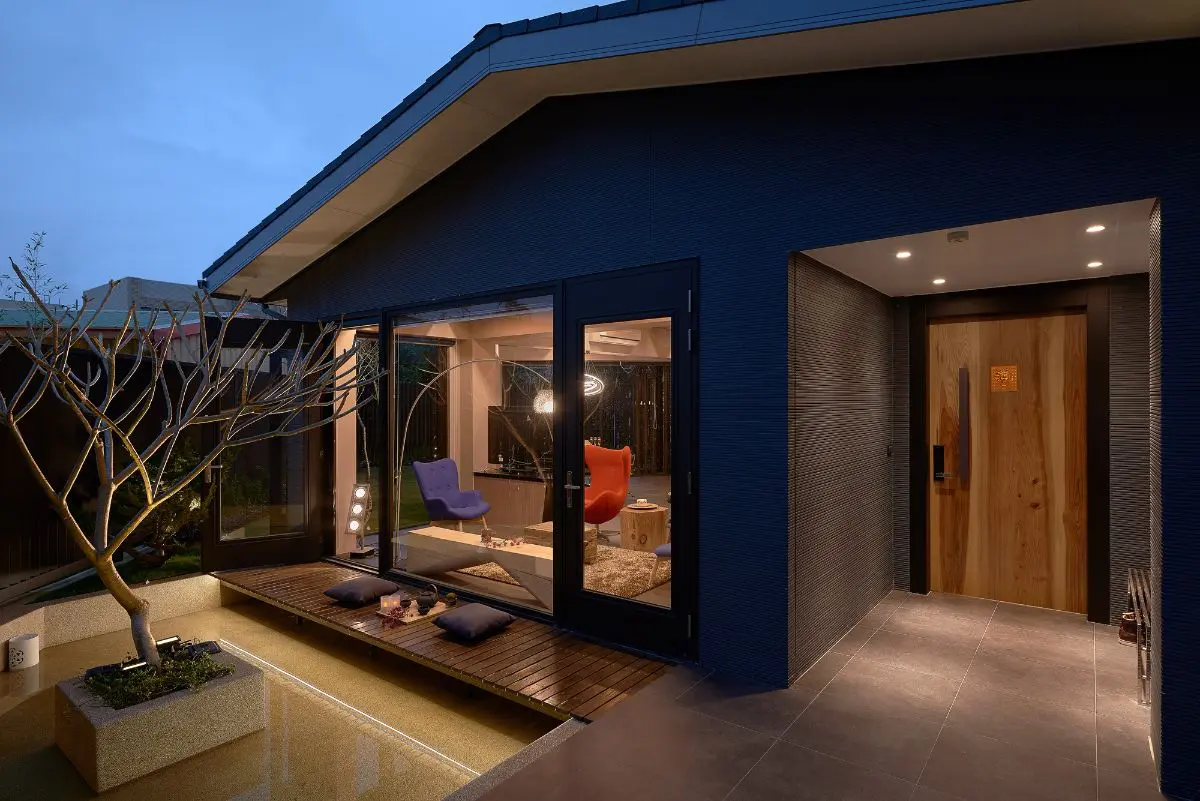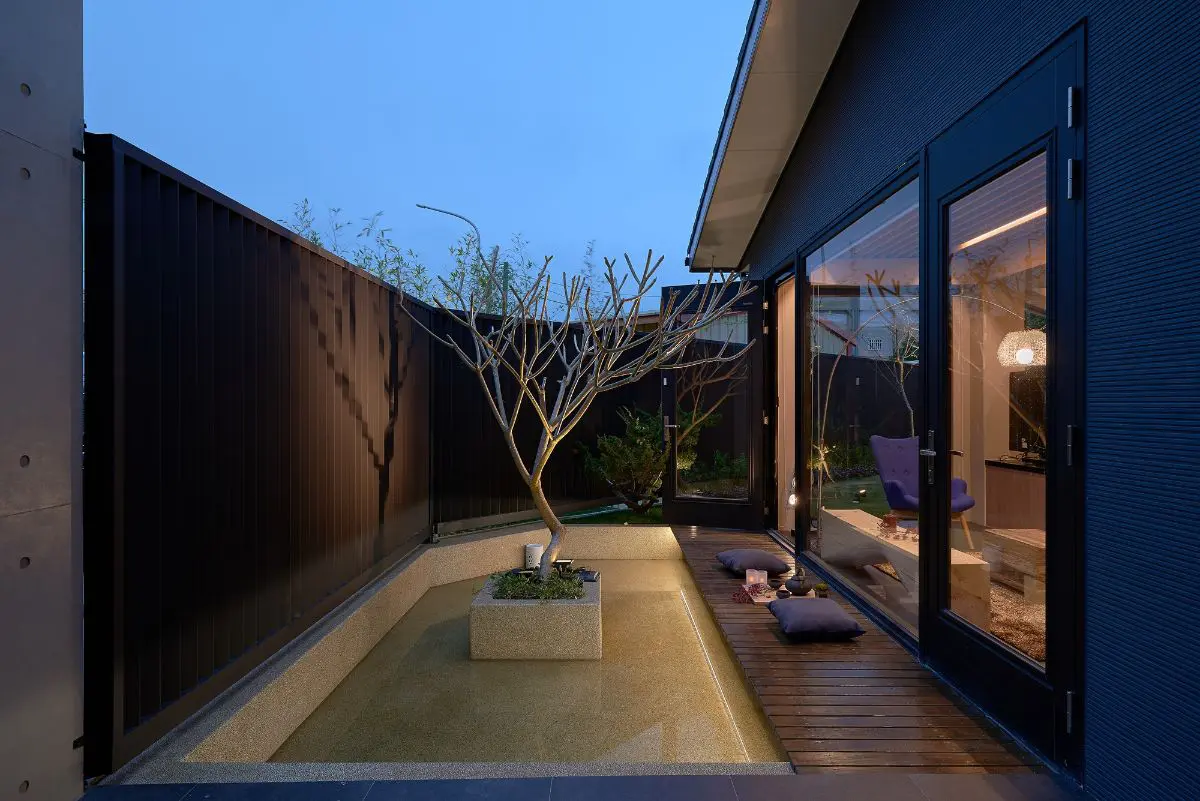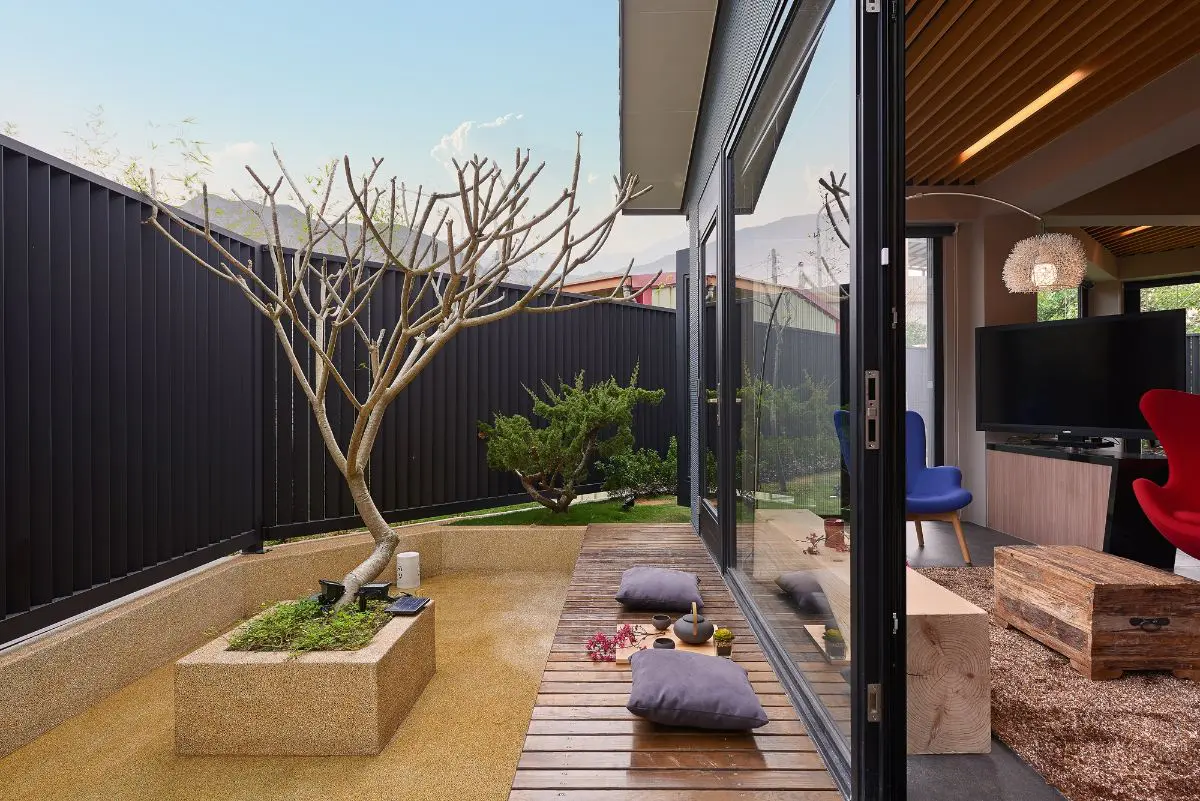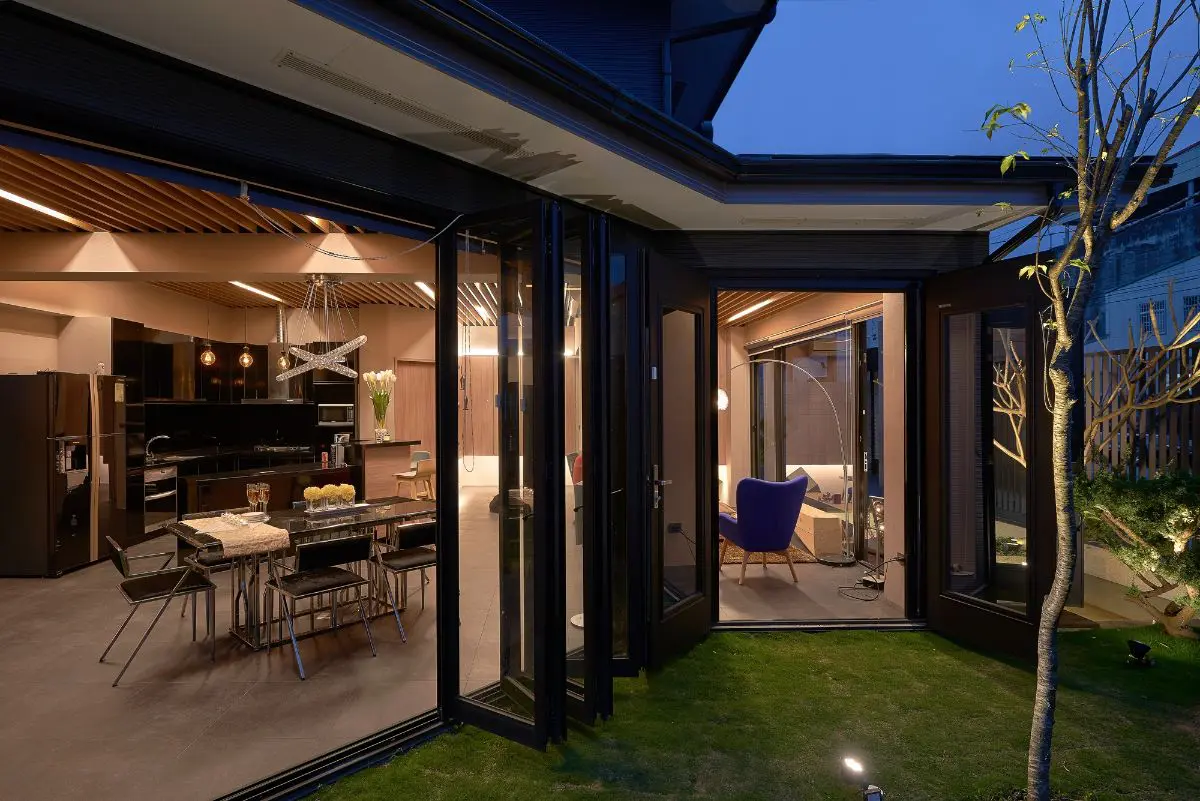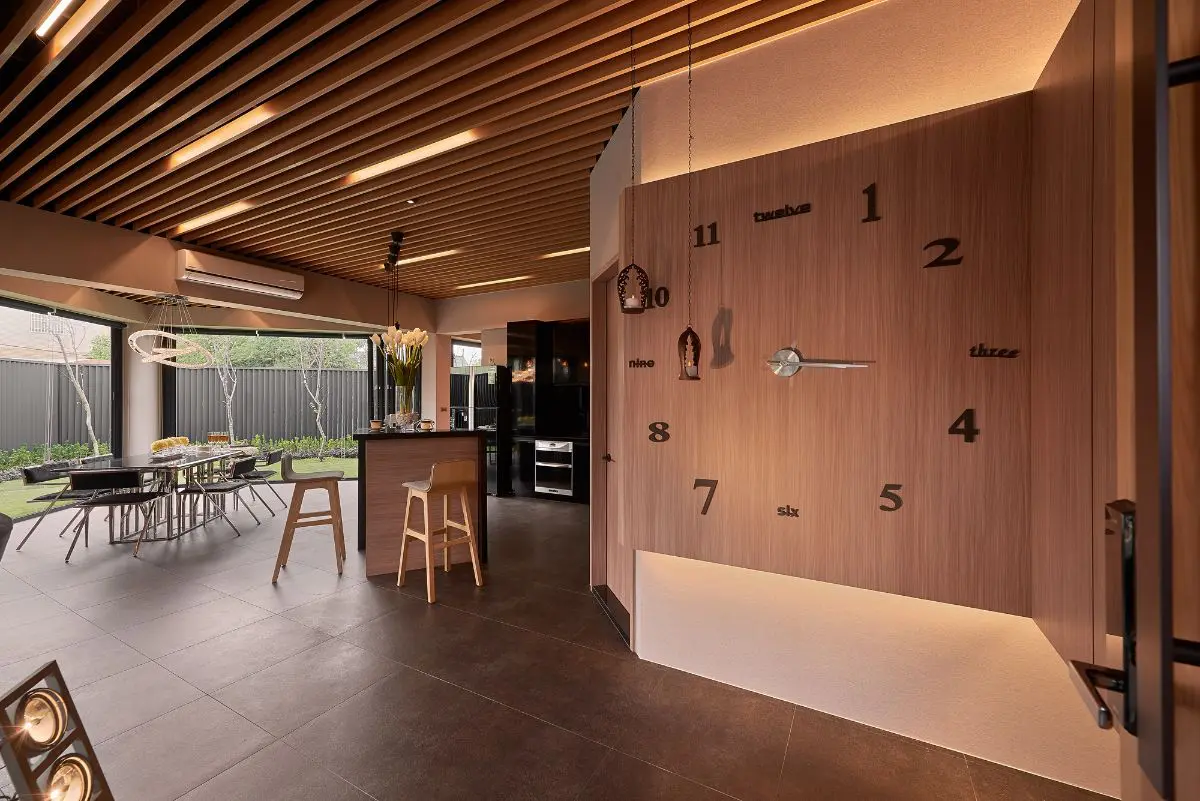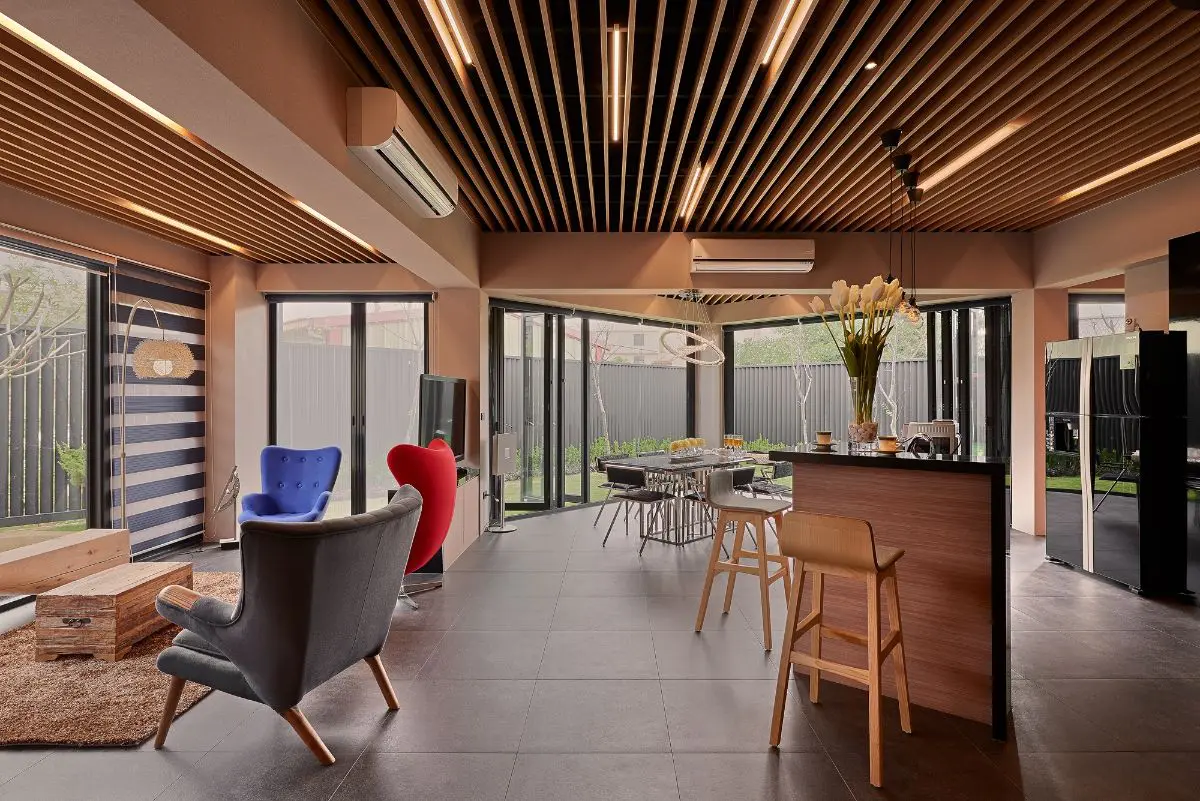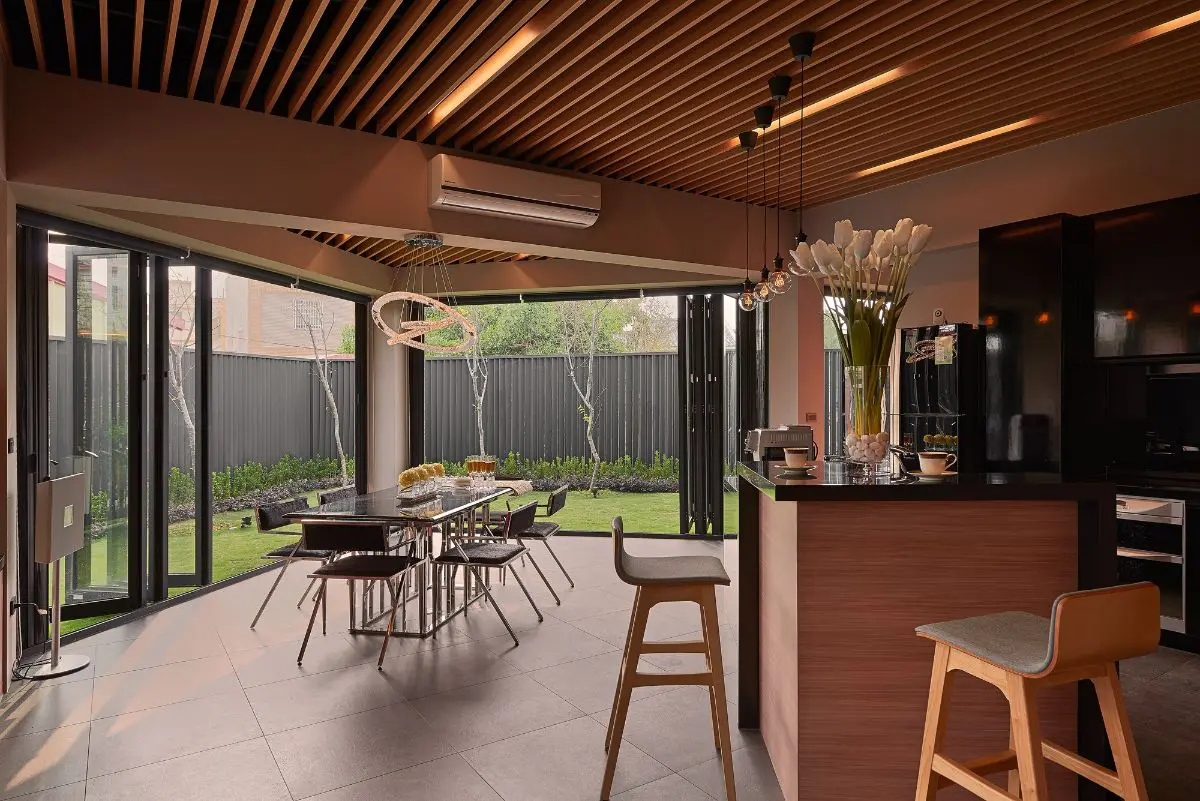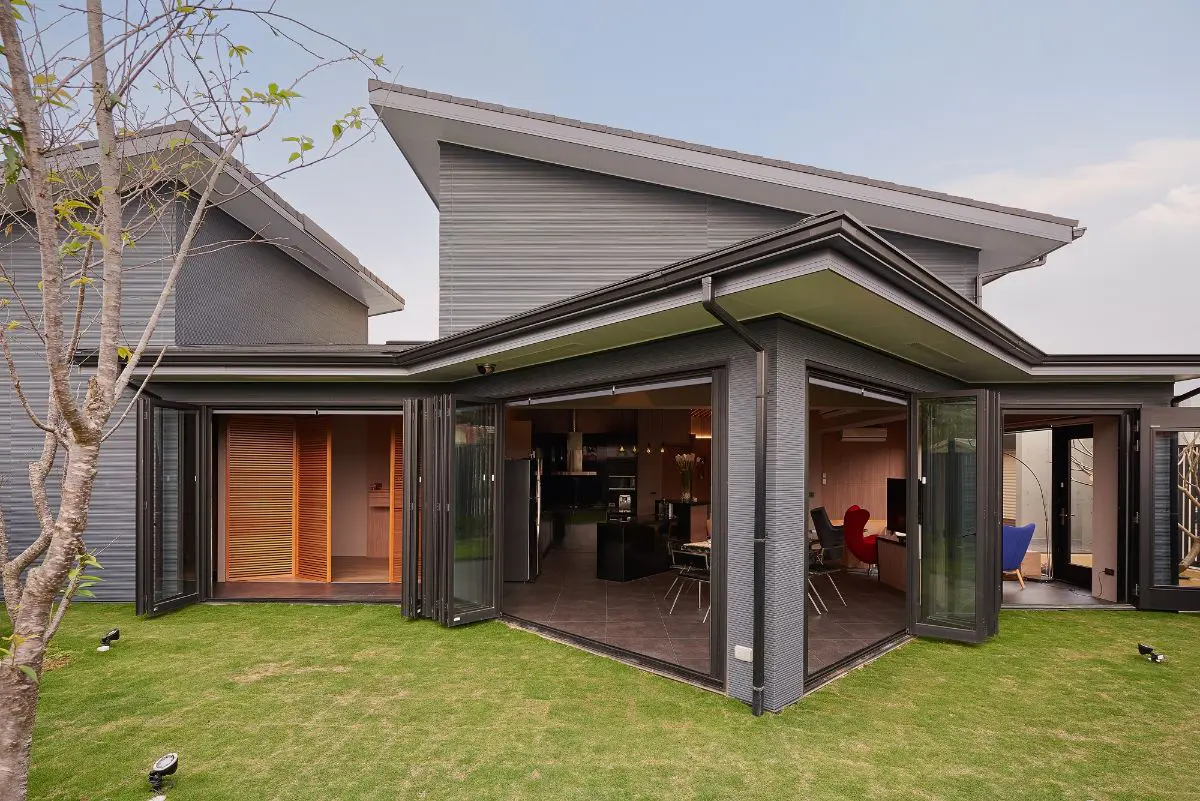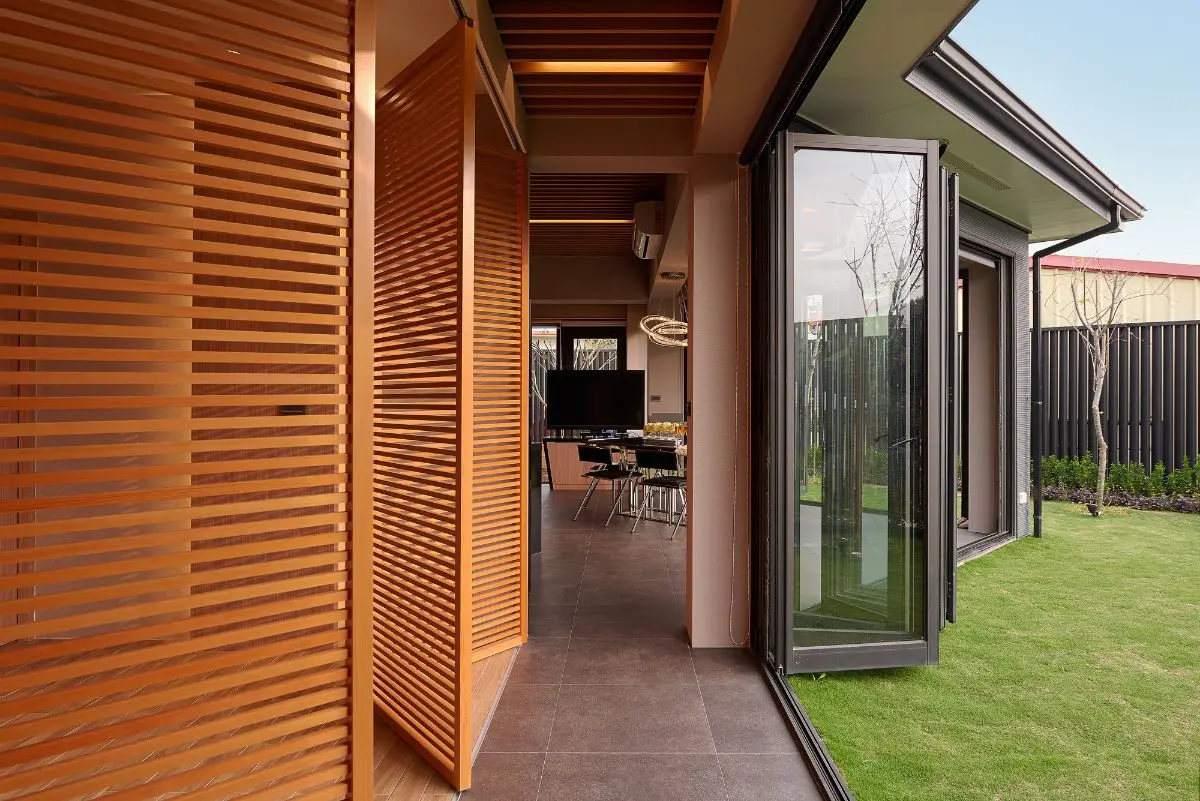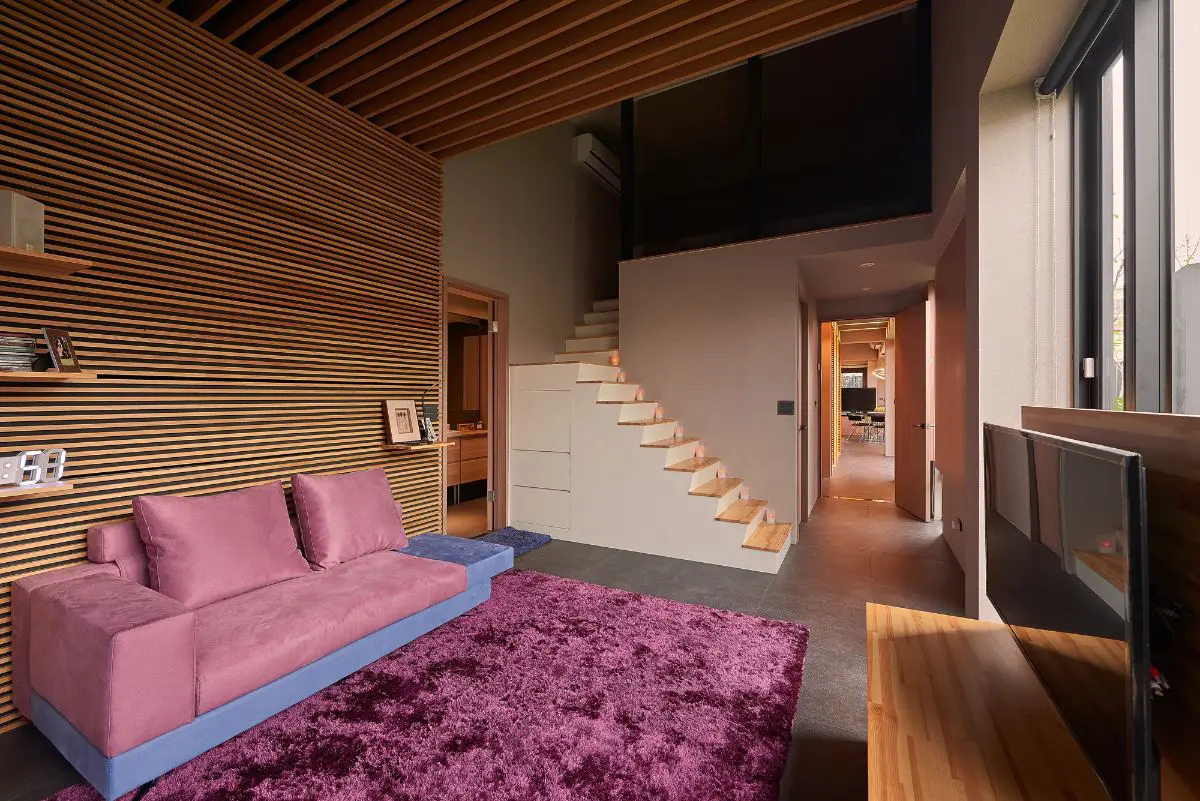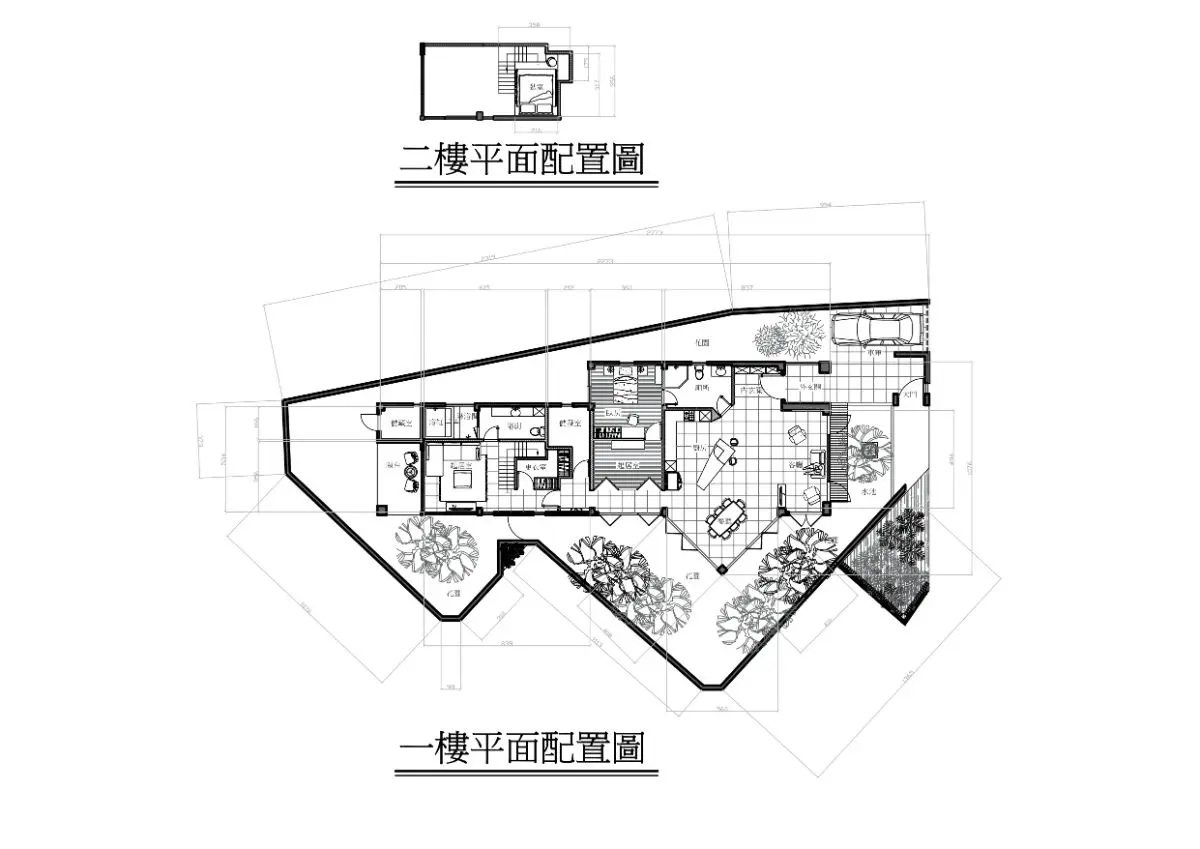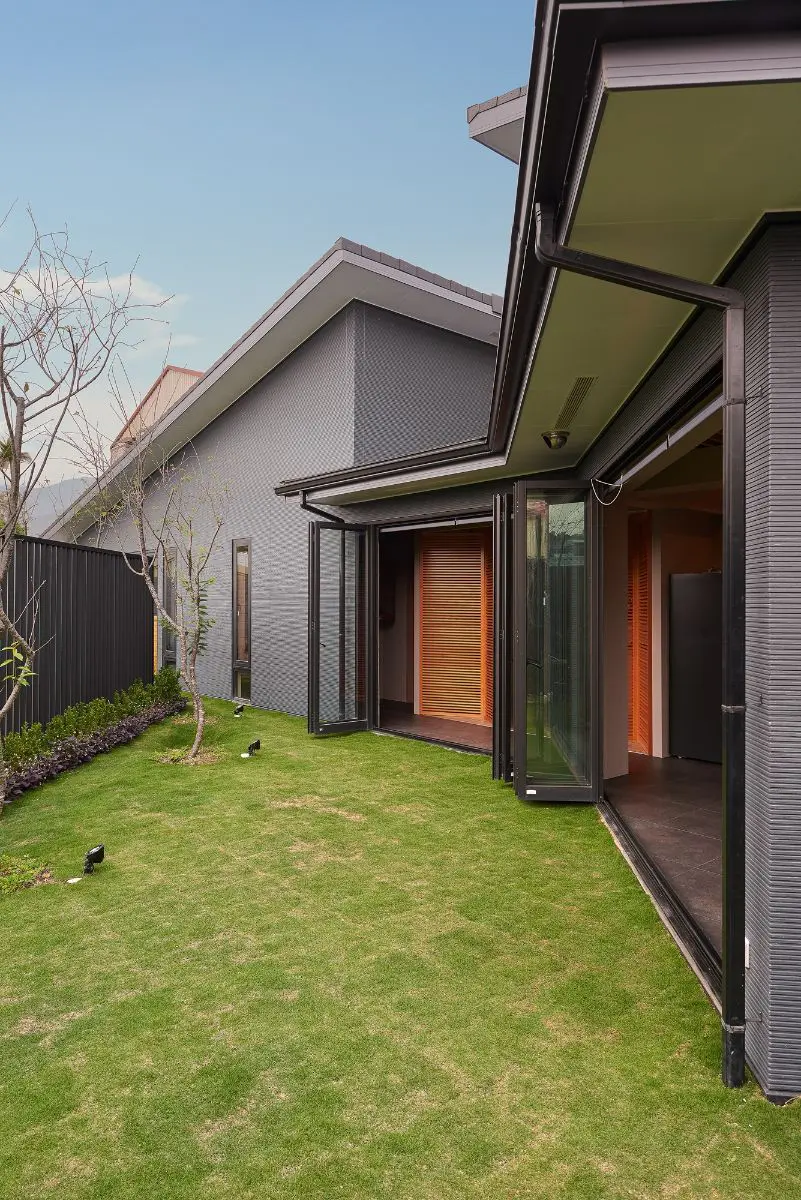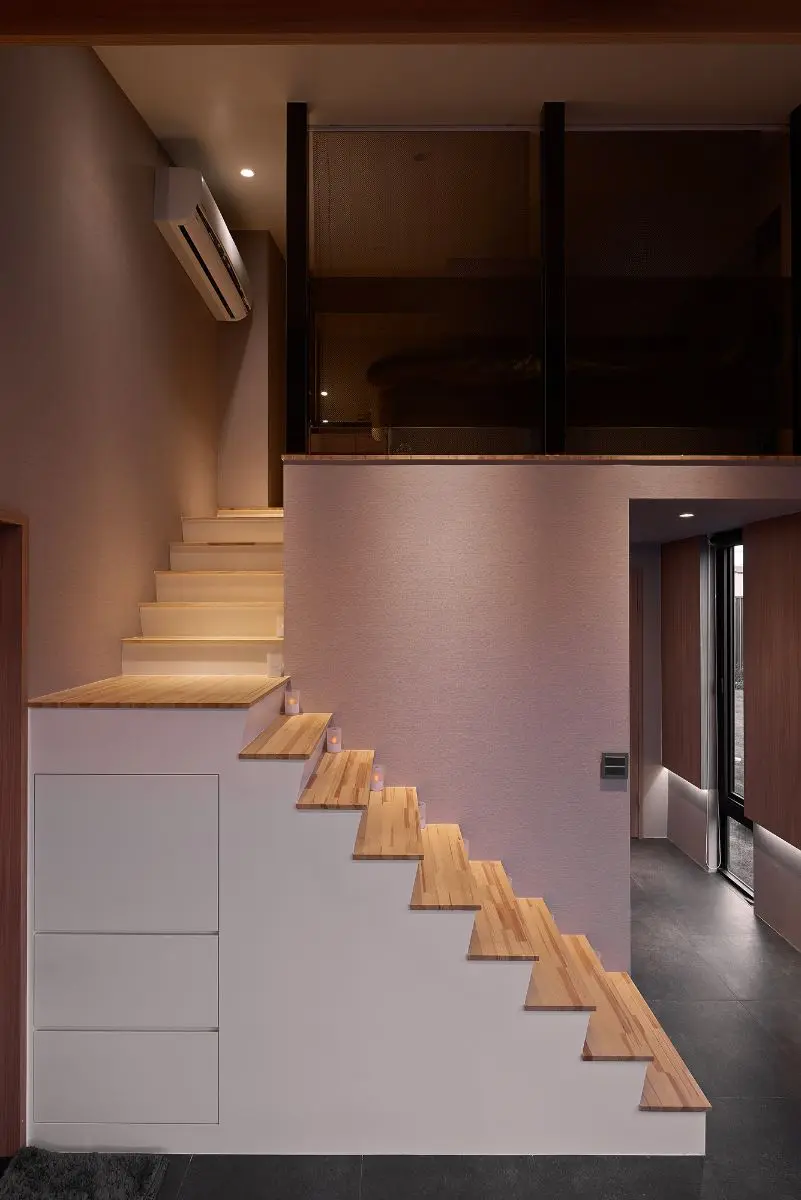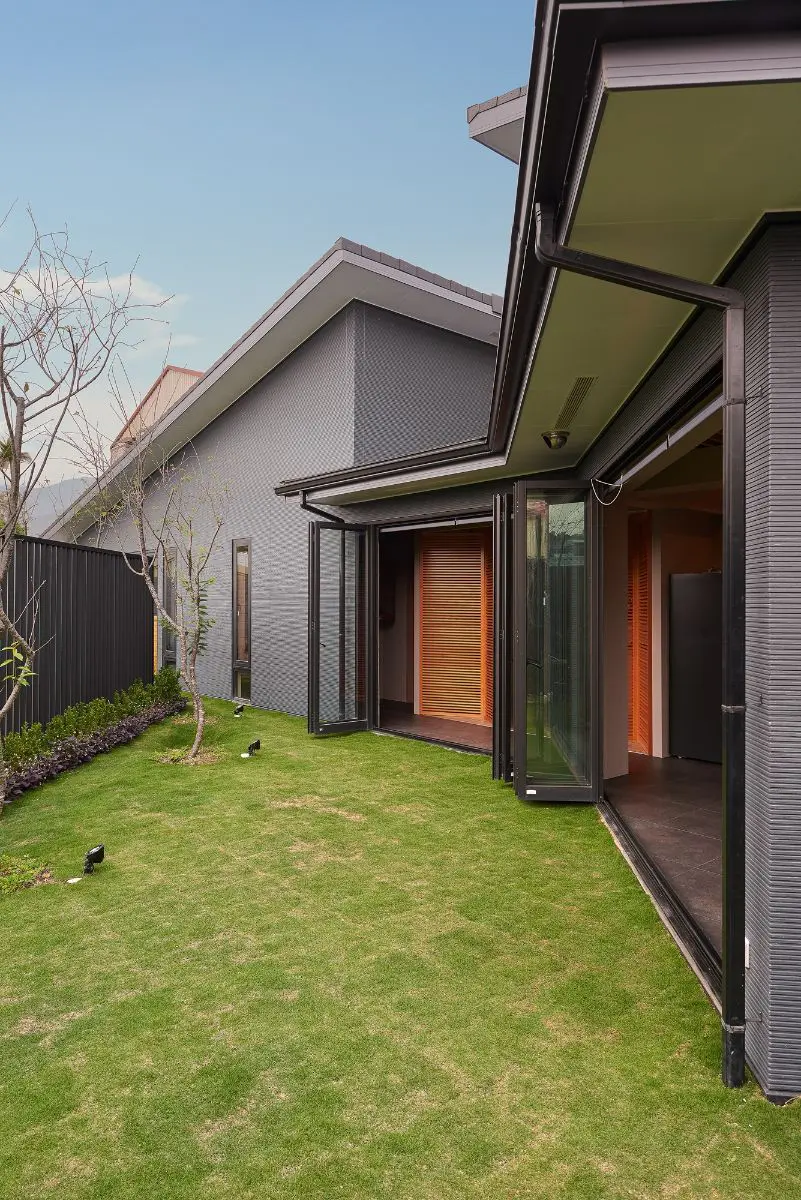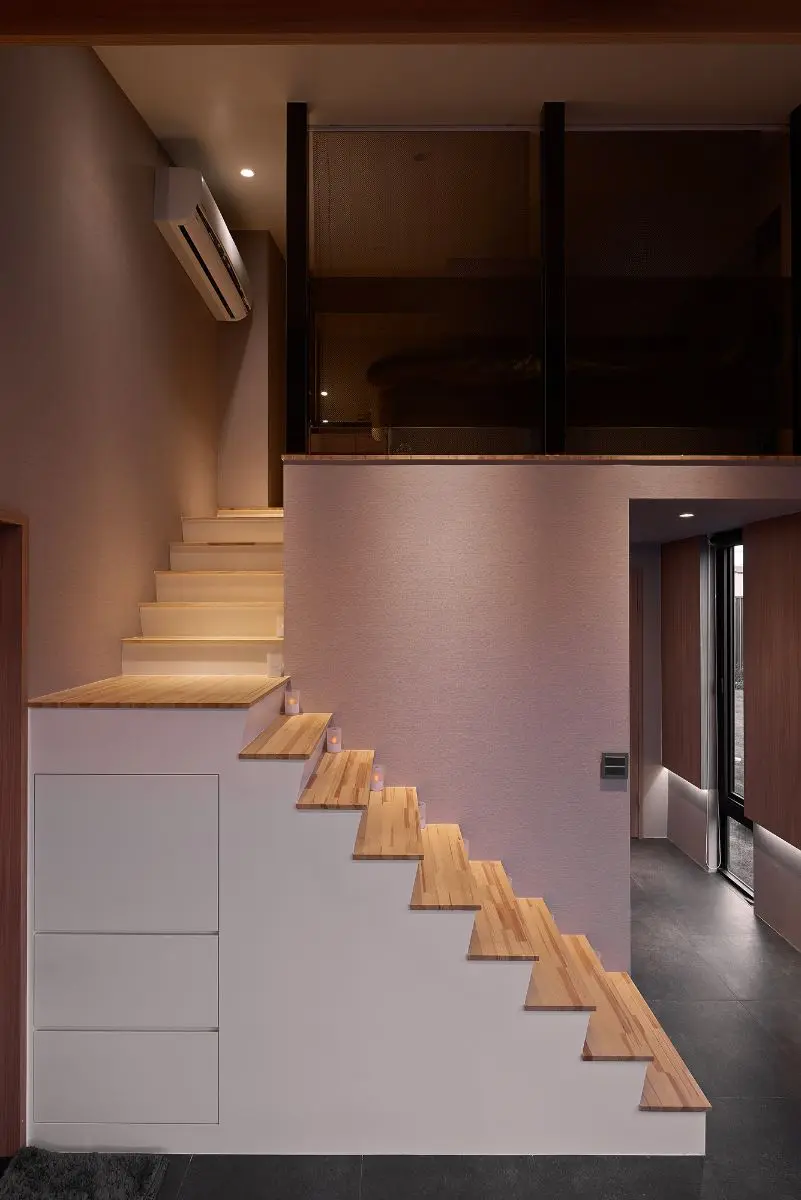 About Min Huan Liu, China University of Technology