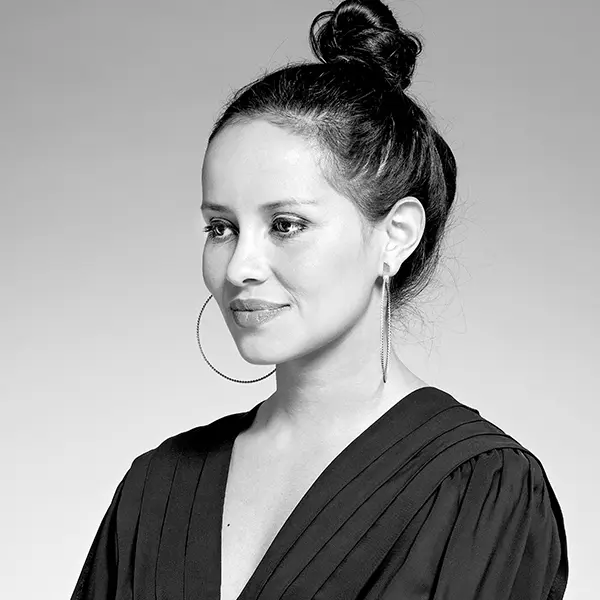 Born and raised in Colombia, Natalia Criado born in 1985, discovered her talent for design at a young age. obtained a diploma in Industrial Design at IED in Milan, once she returned to her homeland and enriched by this new cultural background, in 2011 she decided to found her own brand of jewelry and accessories with an ethereal soul.
His creations come from the hands of expert craftsmen from Colombia, Florence and Milan who, together with Natalia Criado, combine design and craftsmanship, giving life to objects with minimal geo-metric shapes, typical of contemporary art.
For Natalia Criado jewels are sculptural and geometric objects that accompany the body like an ornament, the designer begins her journey in the world of accessories, from bijoux to eyewear, collaborating with different realities, first in Colombia then in Italy, launching several projects including "Artefacto", a collection of geometric bracelets and necklaces with essential profiles and "Murano", a collection of Venetian glass jewels.
After several experiments in the world of accessories, he decides to embark on a path also in the world of design, creating objects designed for the home.
Another project linked to the home world is "Joyas en casa", which sees Natalia working at the forefront as an industrial designer. The collection is a riot of delicate and material ob- jects for the table and for the home, such as cutlery, cups, glasses, bowls and later pre- sents "Ambar", a collection made up of glass objects that combine craftsmanship and in- dustrial design.
Recently Natalia Criado confirms her interest in working with materials in the first person and launches the project "Alone Together. Objects from the Quarantine ", a real non-profit artist-co project born with the aim of overturning the concept of art and sculpture, making it become a reason for aggregation during the lockdown period.
Natalia continues today with her commitment in the world of design and continues in the creation of objects designed for the home.