One ceremon,Once ceremony.
Key words: elegance, vitality, smart and lissome
The design of the lobby space is based on a simple and lissome style. A large area of warm white micro cement veins combined with different colors painting shows a simple but lissome effect.
Using flexible curves to provide artistic tension in the space. Two fluttering ribbons through the entire space, link up the ceilings between the first floor and the mezzanine,increase coherence and ductility of the space.
The combination of glass fixtures and simulated trees gives a dazzling feeling as soon as entering the lobby. The green color is full of vitality.Mirrored decorating glass balls and curved light bands surrounding the green background create a sense of technology and future.
The spiral stairs in red and white color, combined with the theme of water element, is designed as a worthy photo location. The enthusiasm and romance of red color adds a intense touch to the entire white and clear space.
ONE CEREMO,
ONCE CEREMONY.
This work is full of recognition and emotion towards  life. Meanwhile, hope the treasure culture to be respected and lasted.
The release of this total new space area – Ceremo.Wu is a bold attempt at artistic.
Designer devotes to express the tension of life through irregular surfaces, just like a process that everyone's life experience.
From nothing to someone, we live life energetically and more intensively. Therefore, this work is not only a performance towards life, but also a kind of attitude.
There are many possibilities in life, but we need to regulate it with ceremony.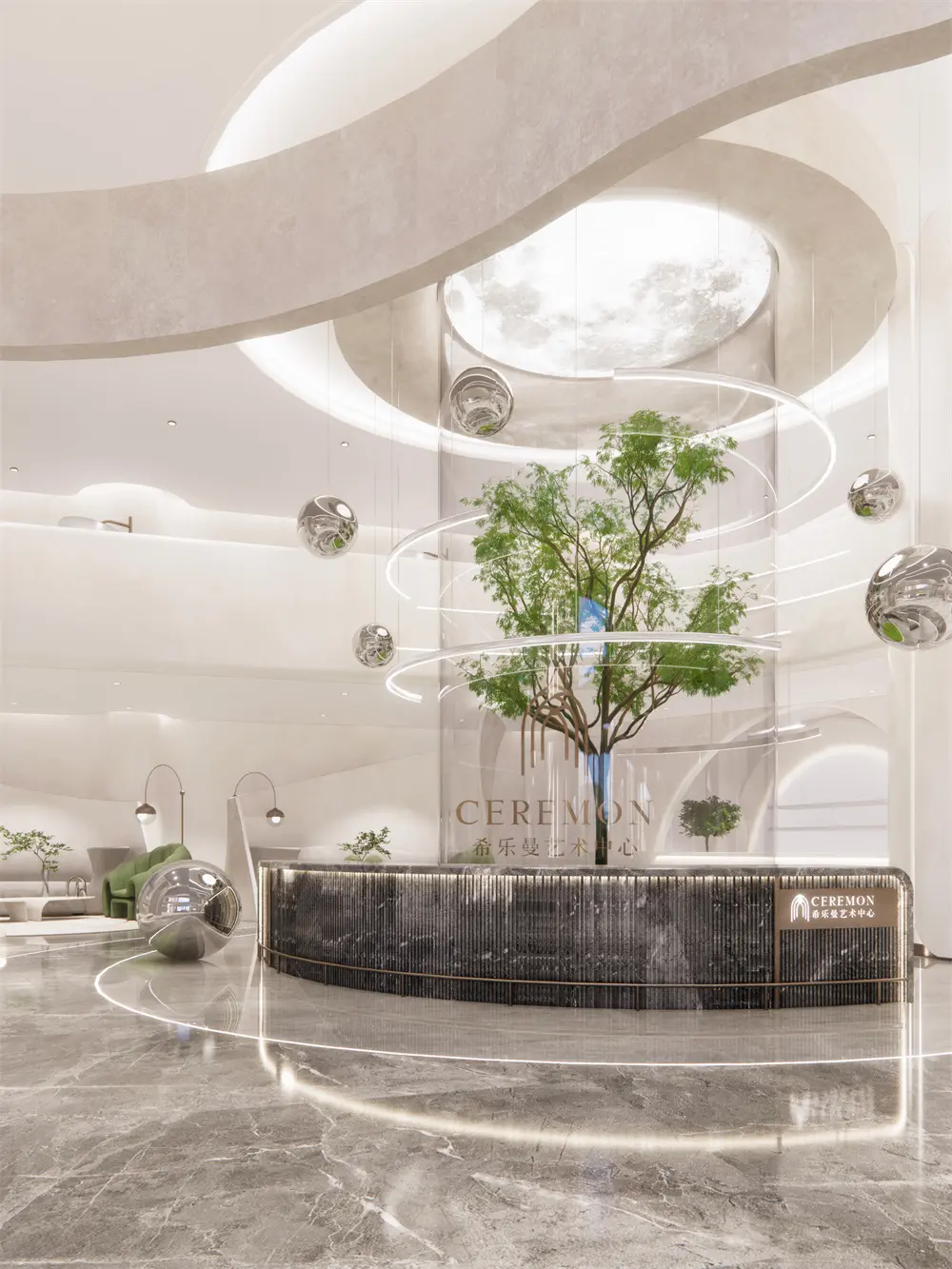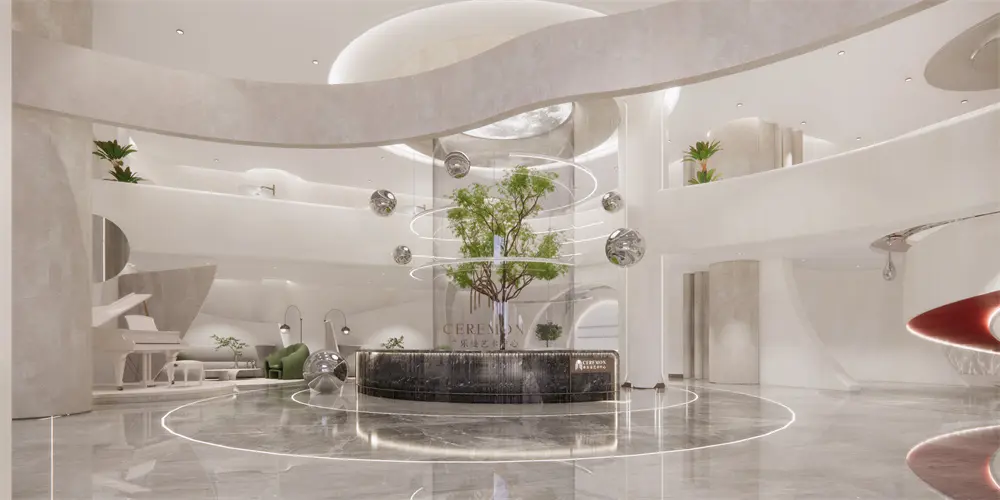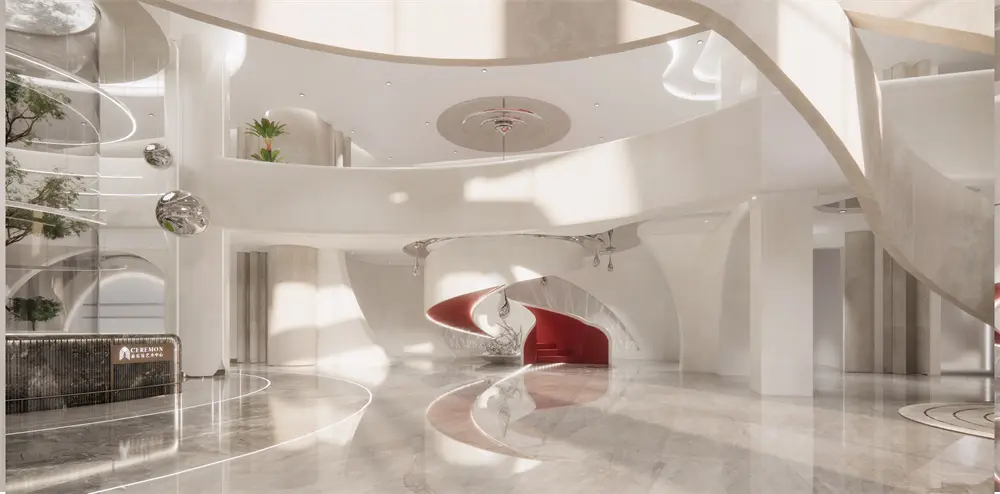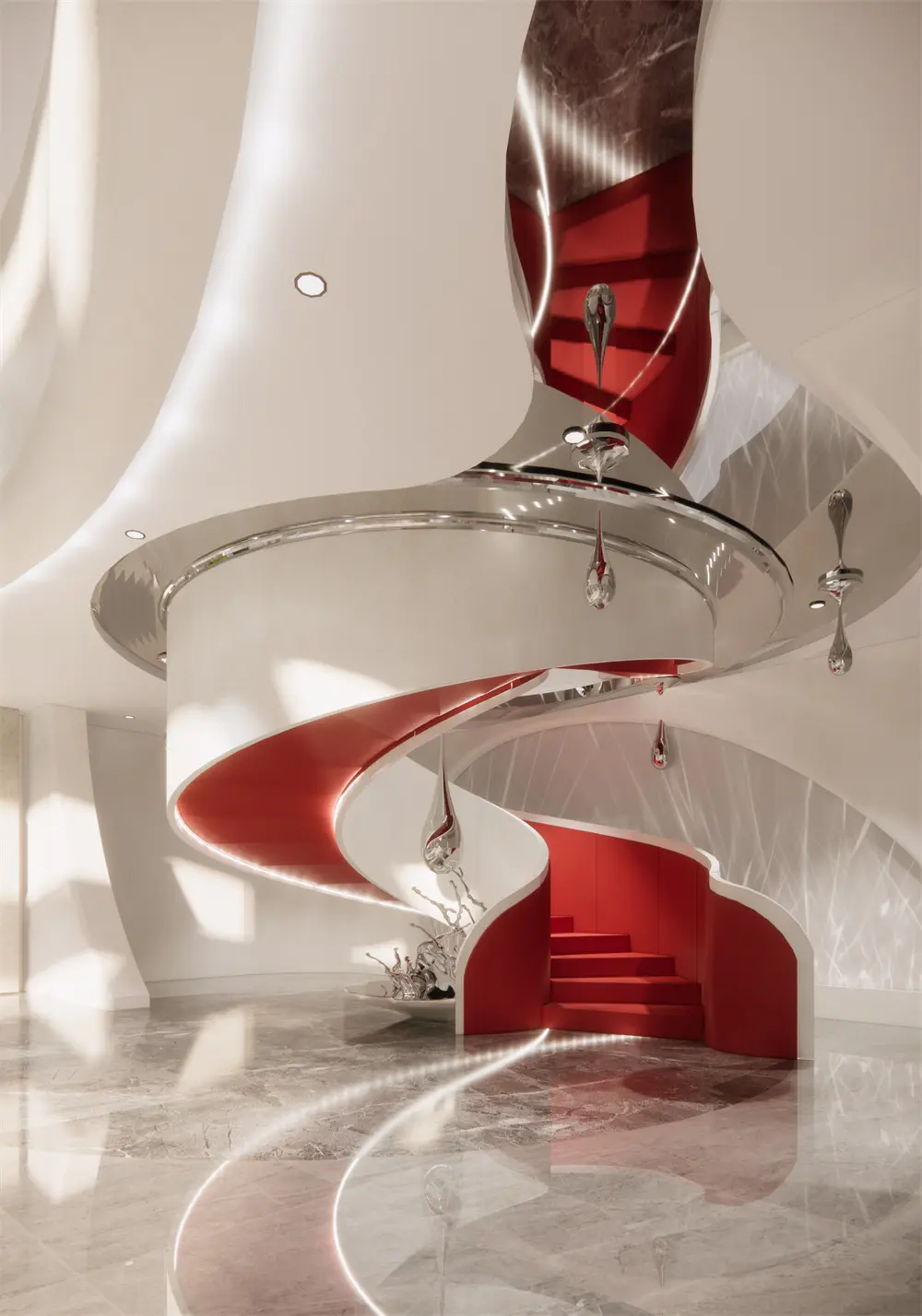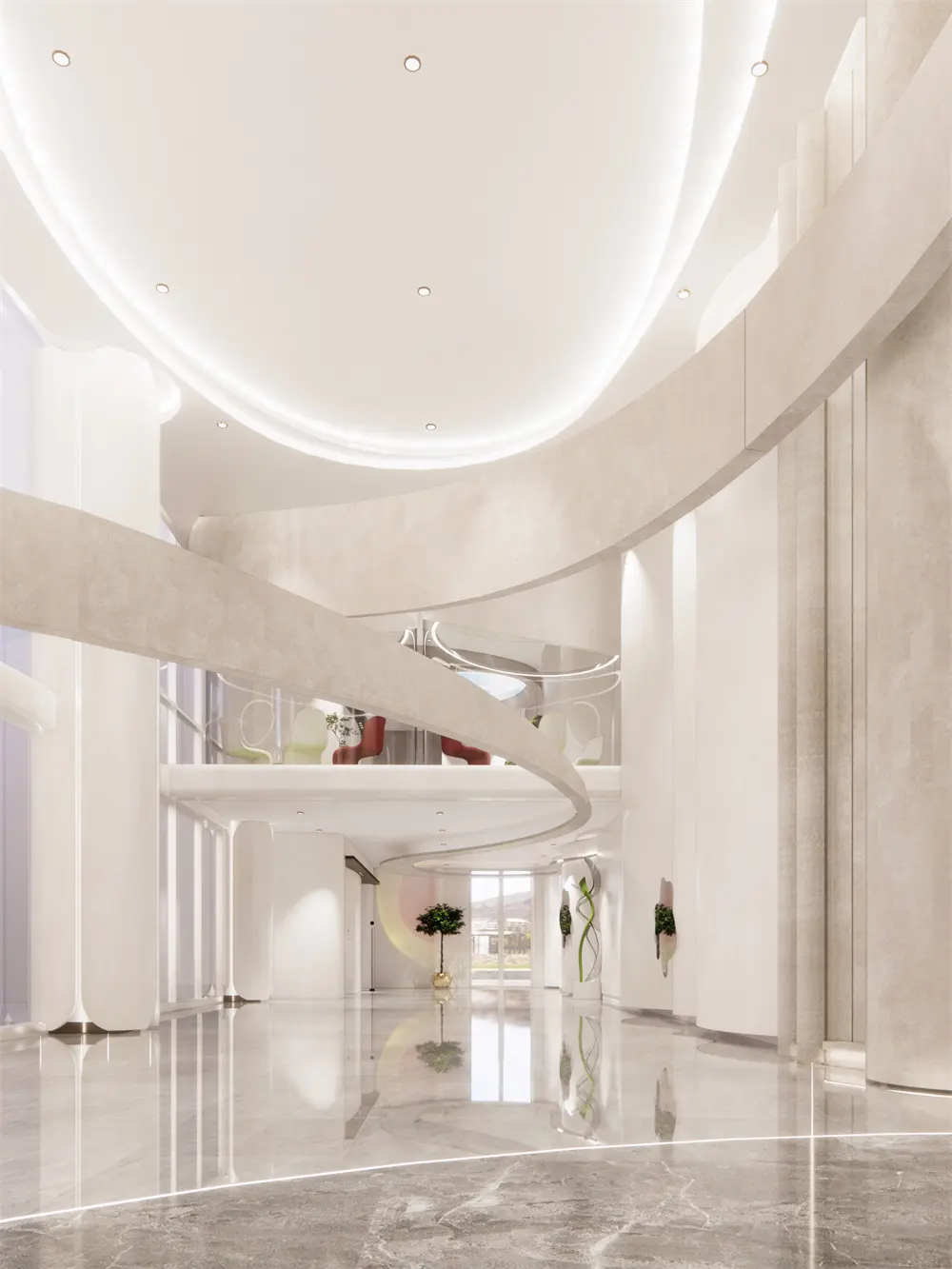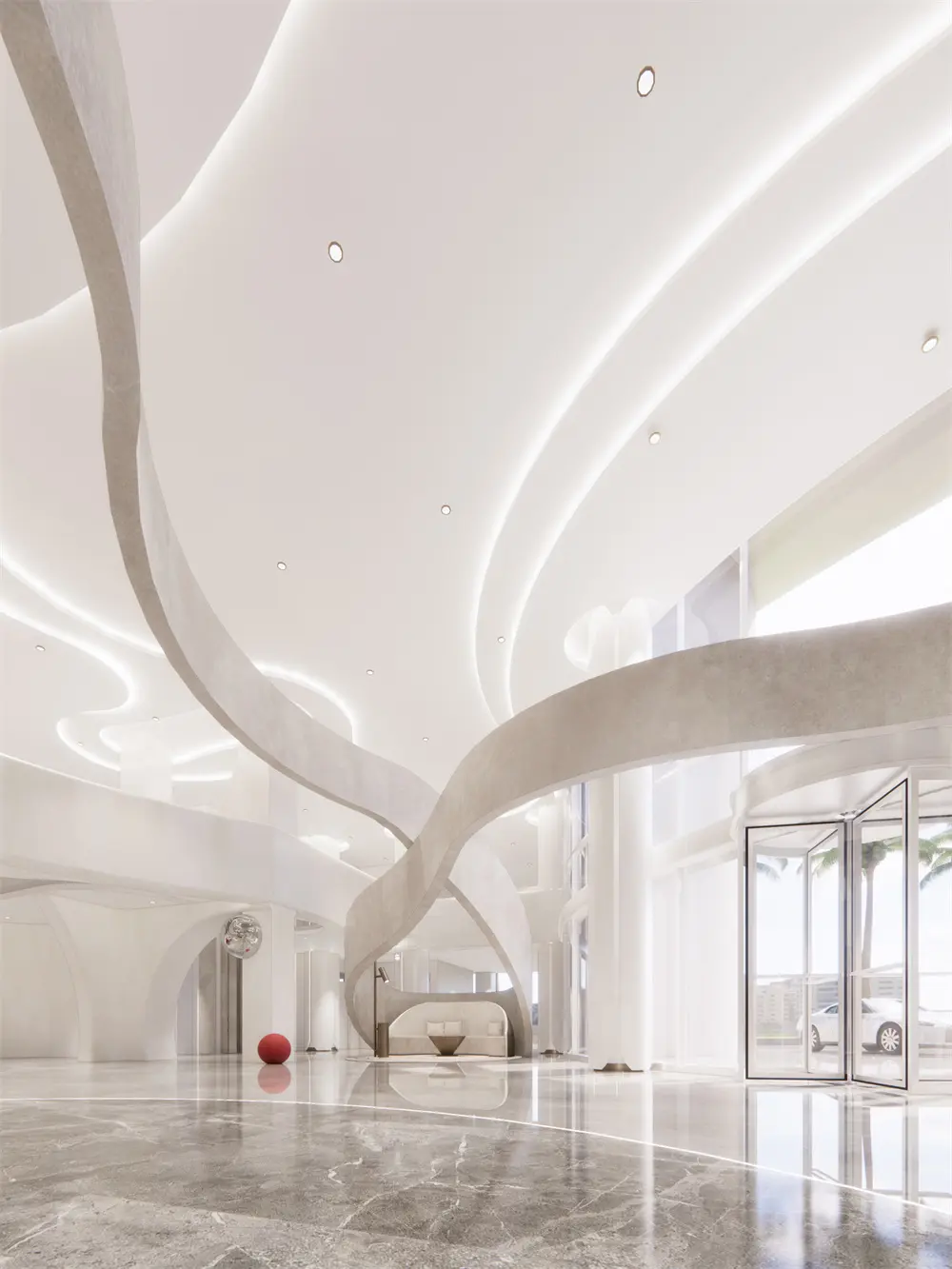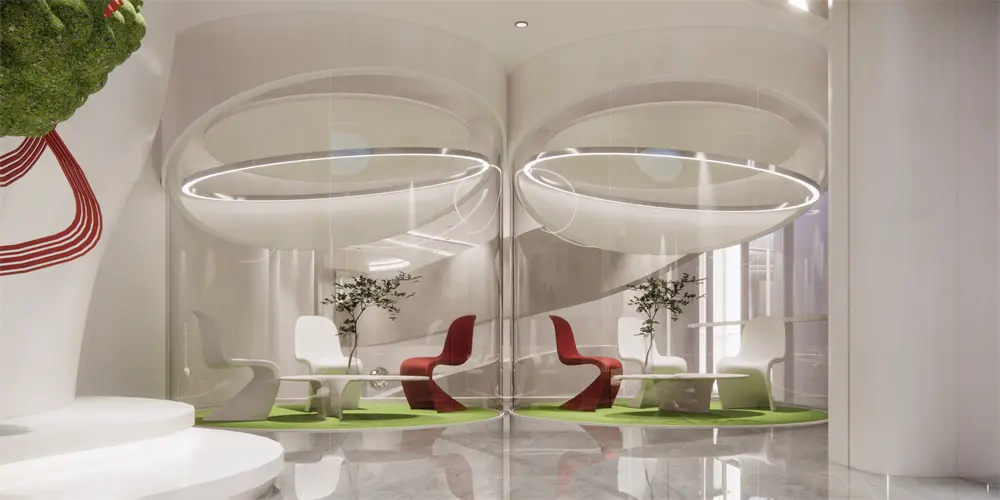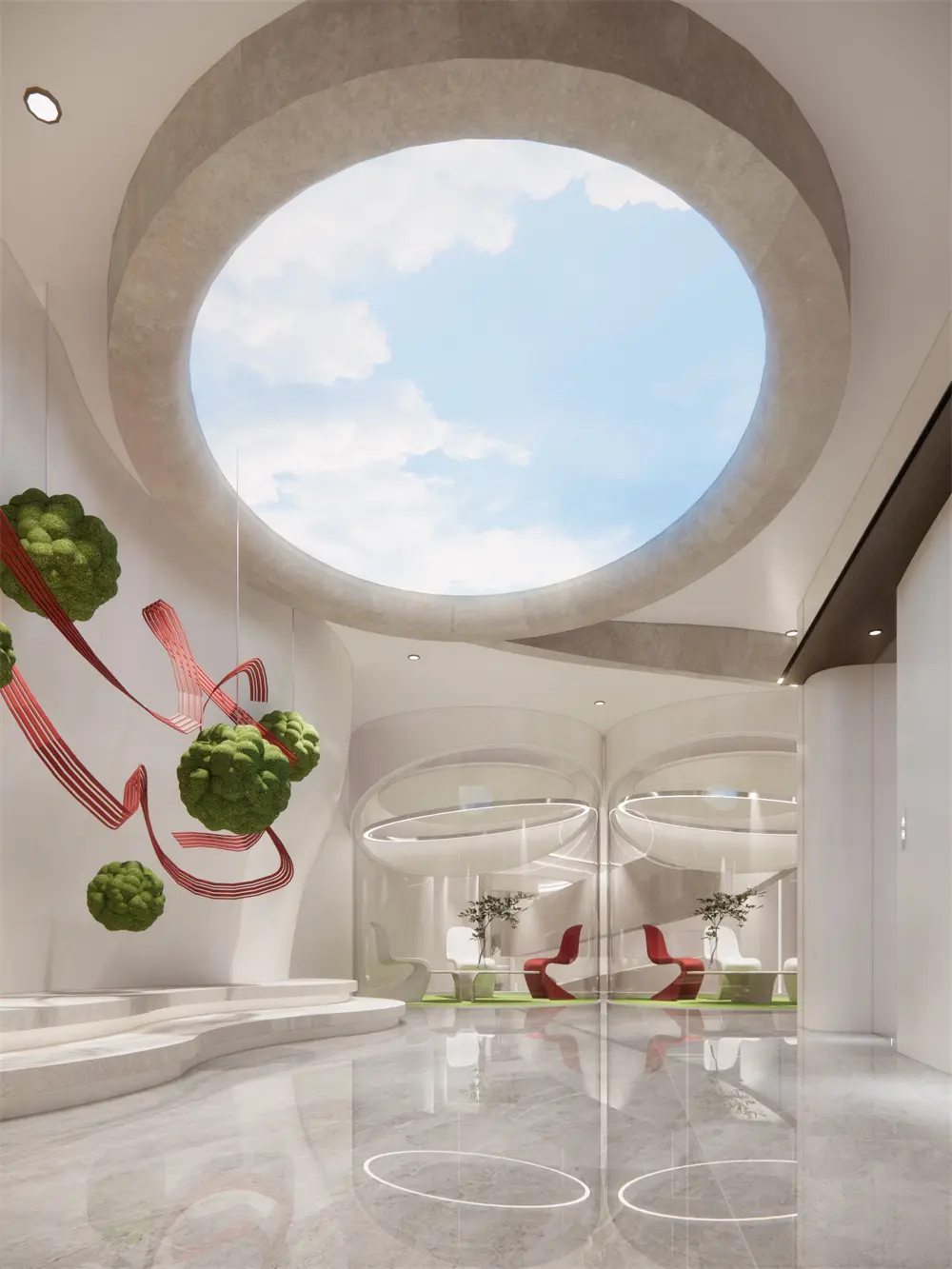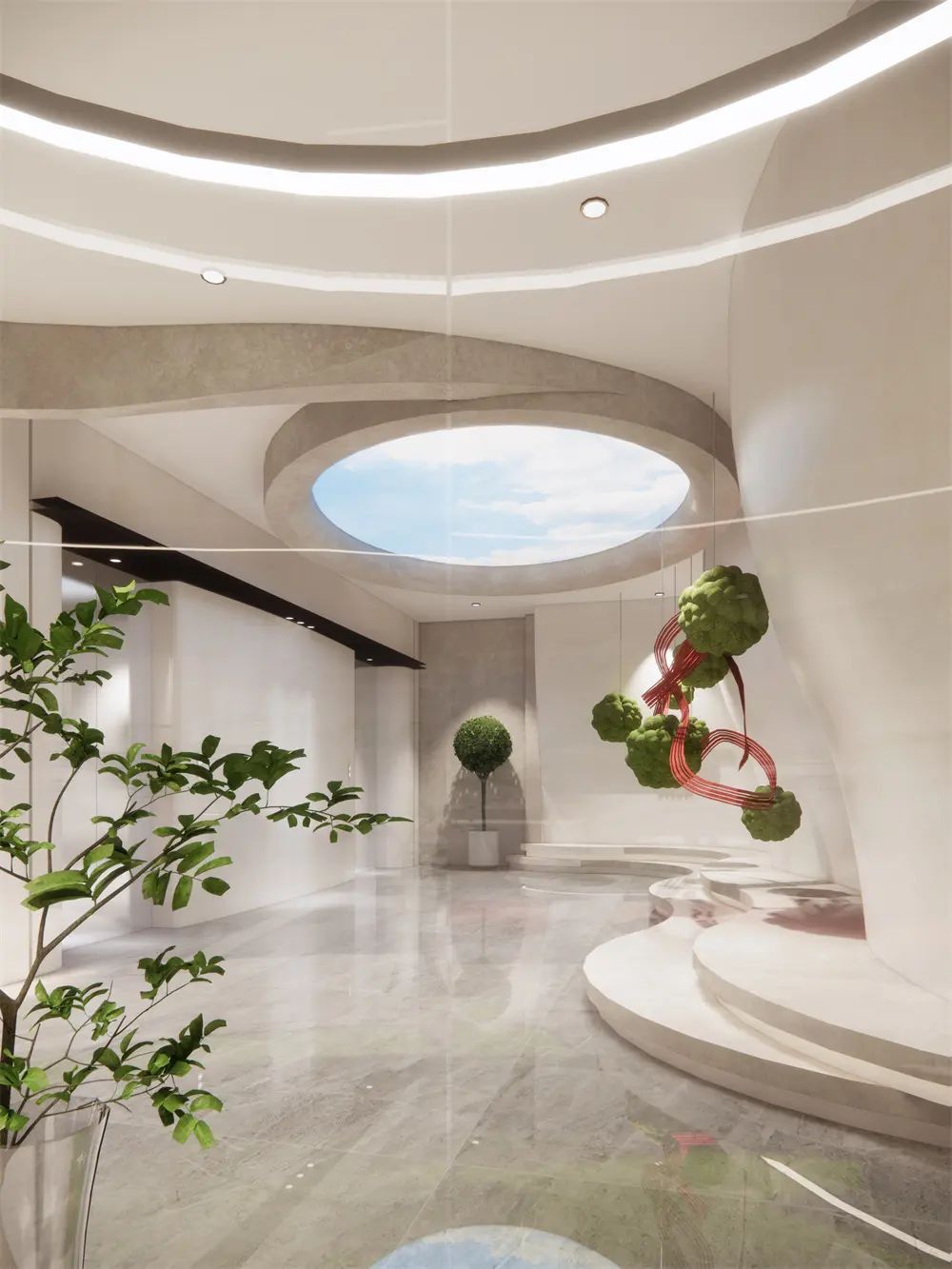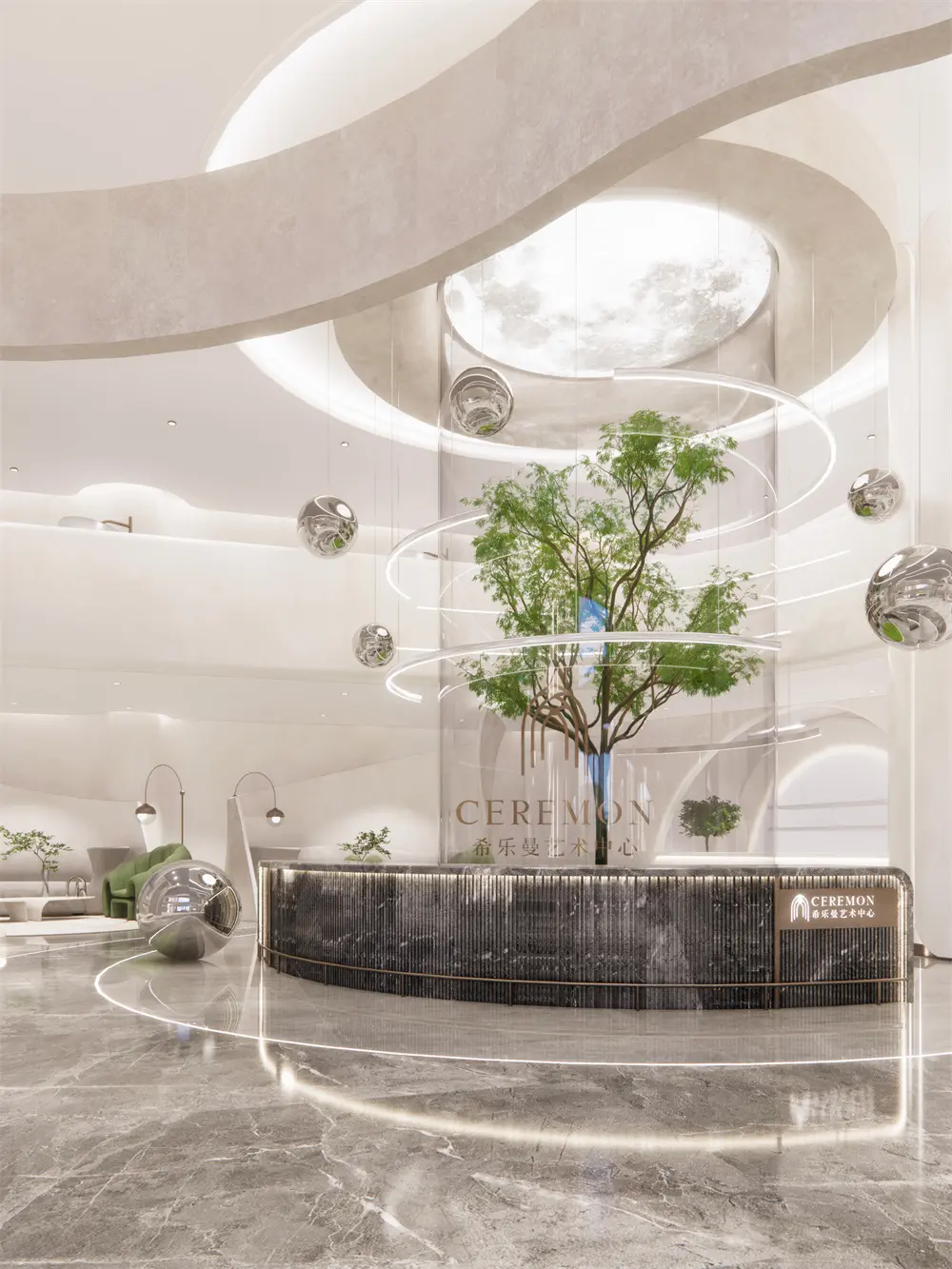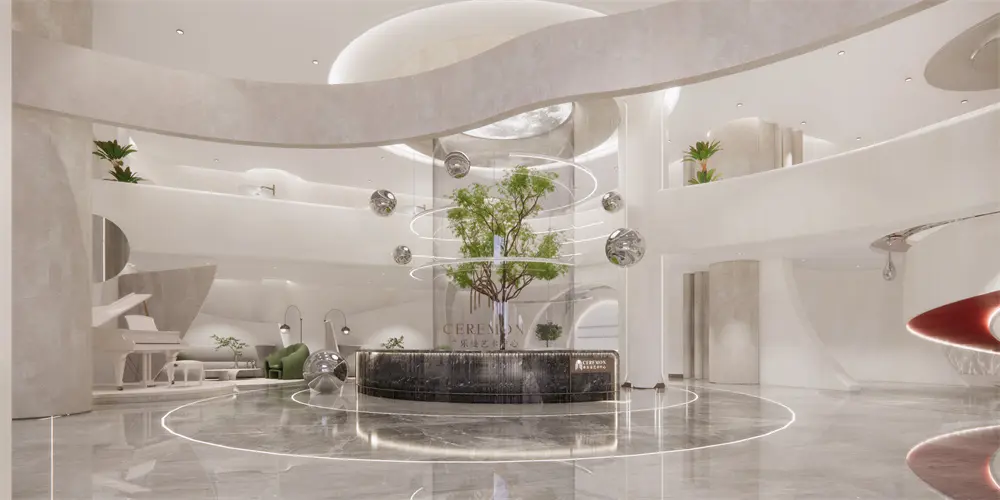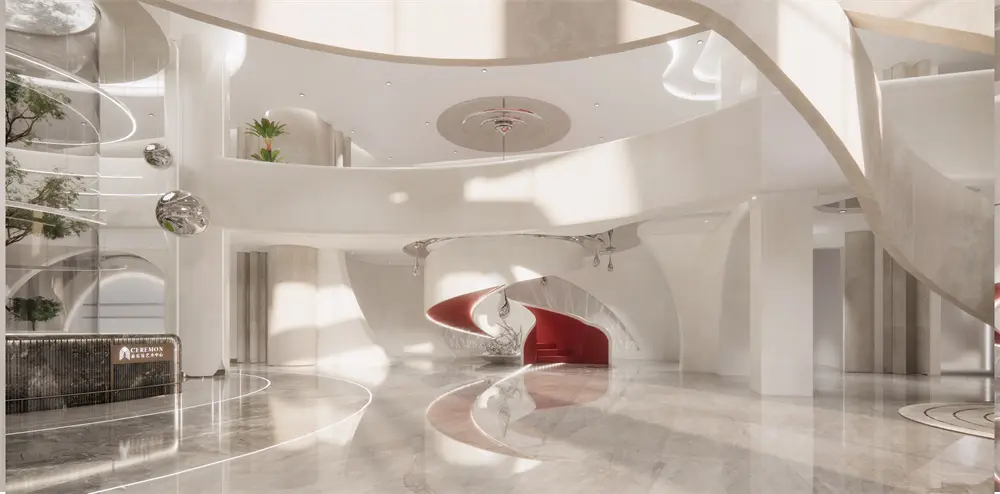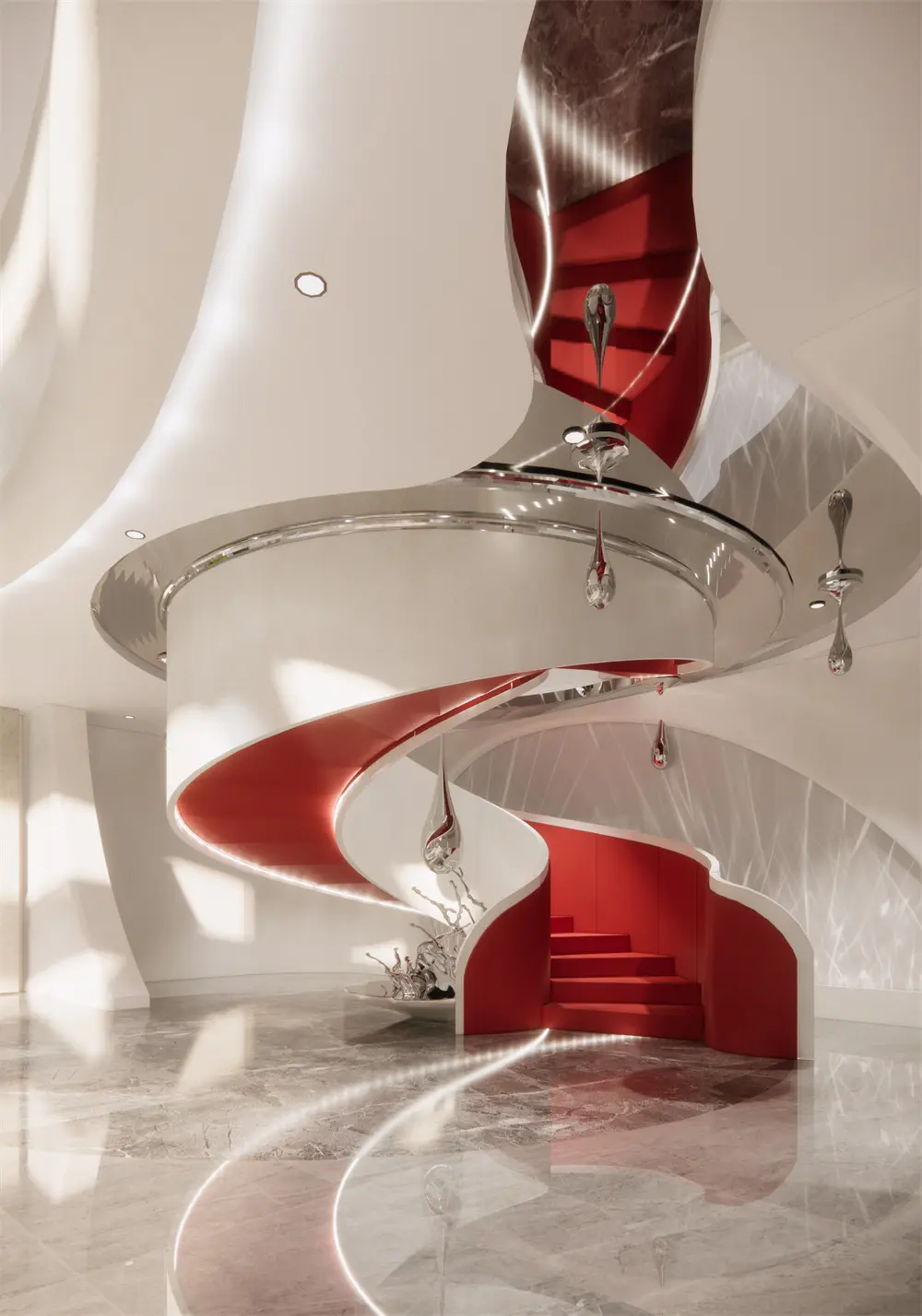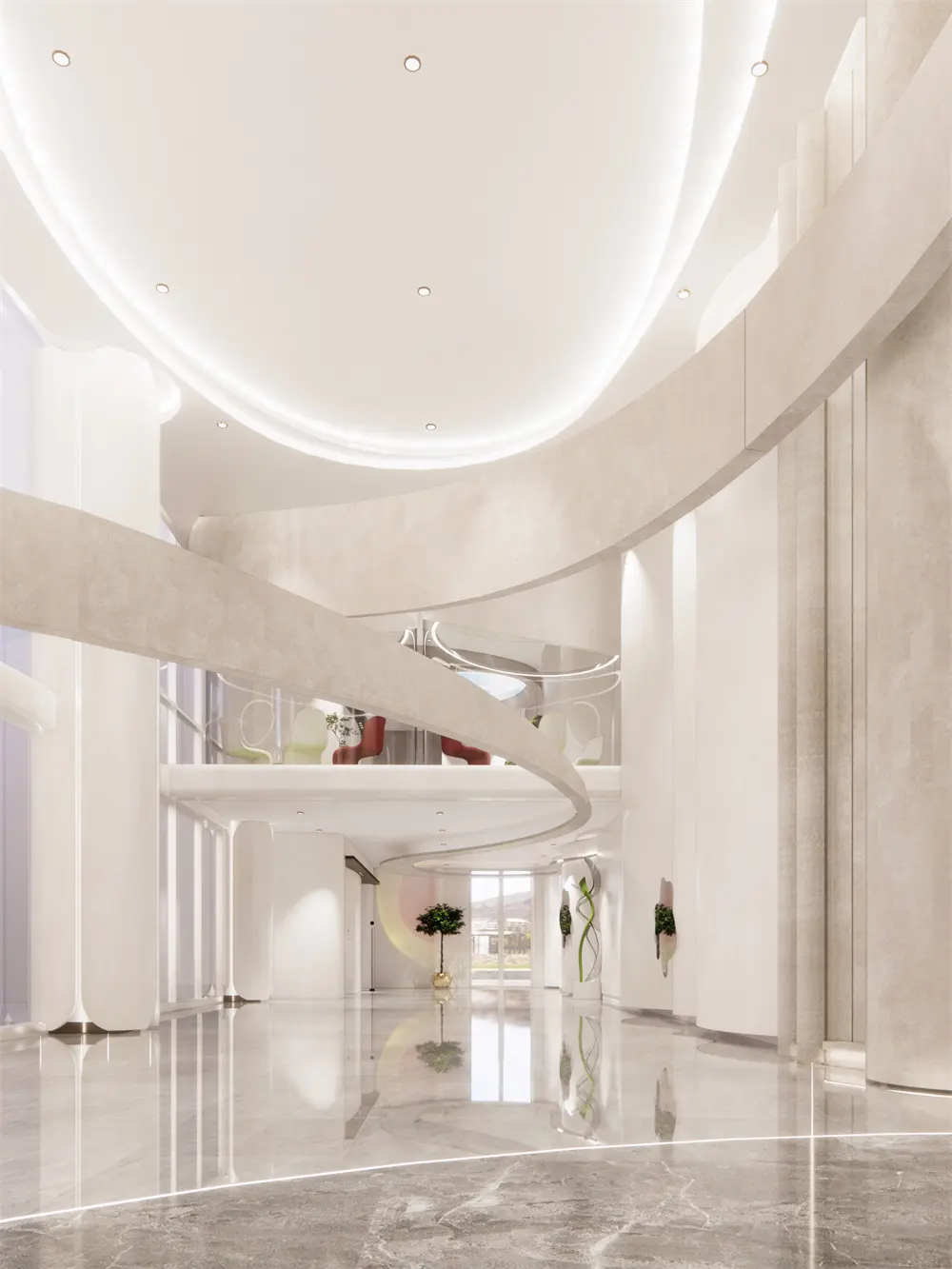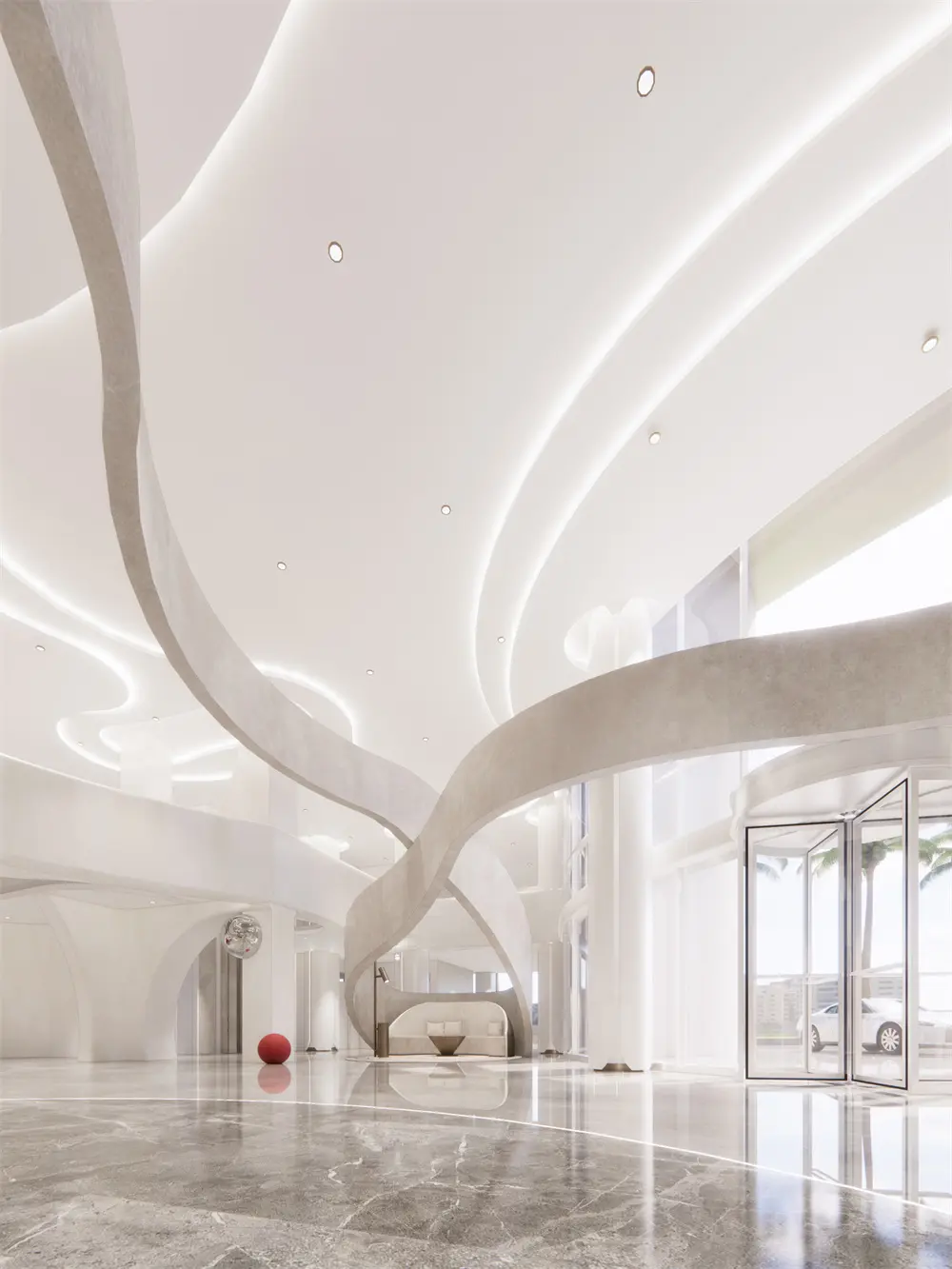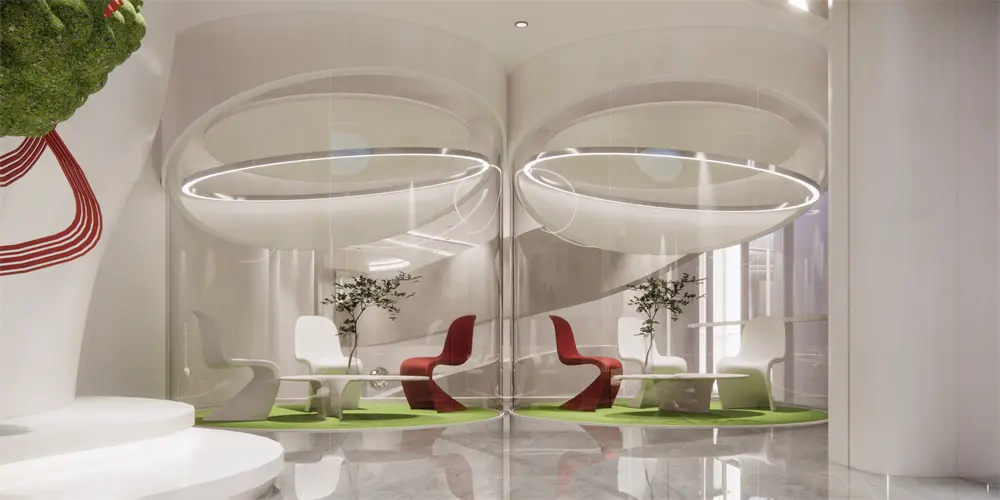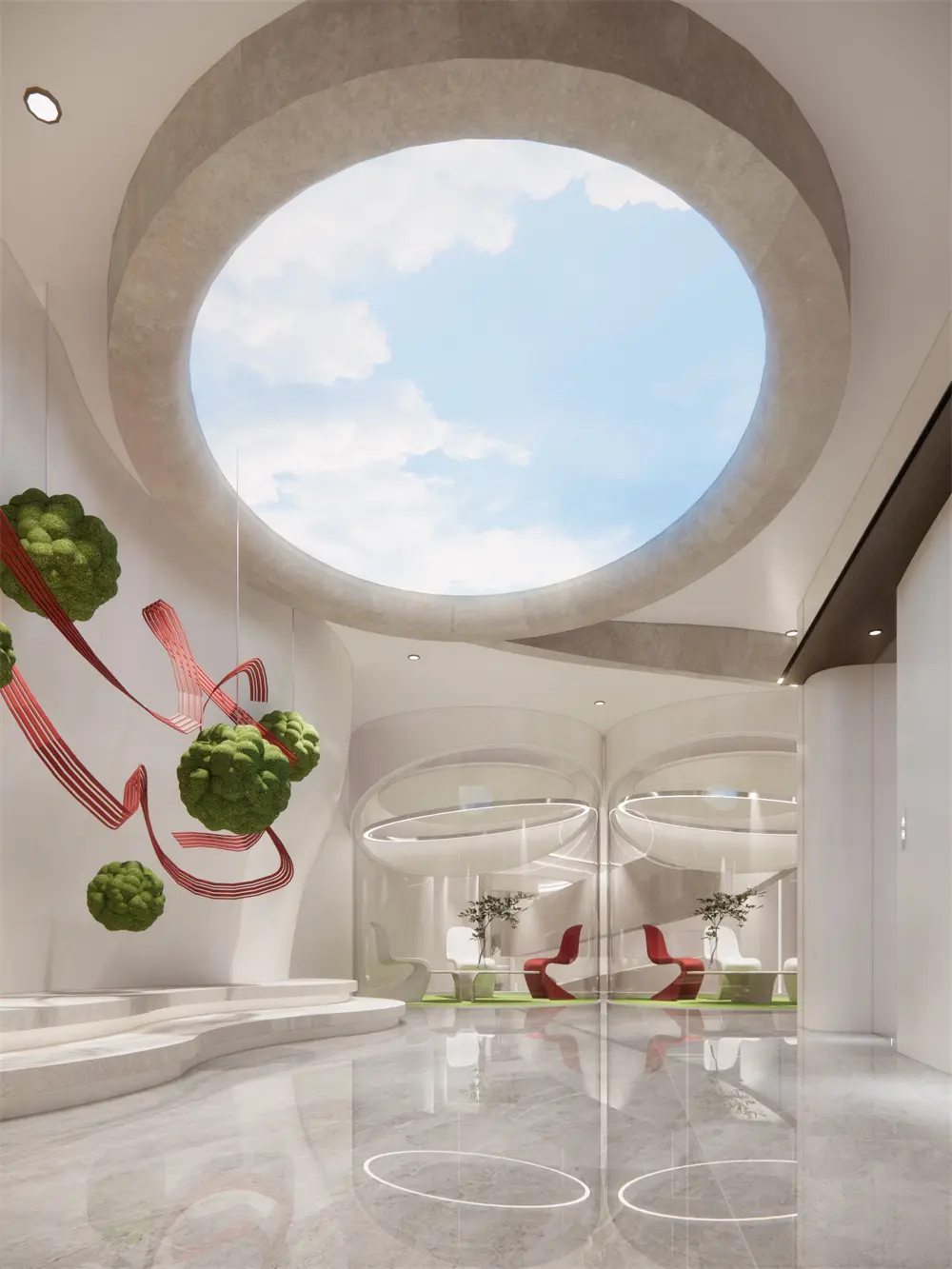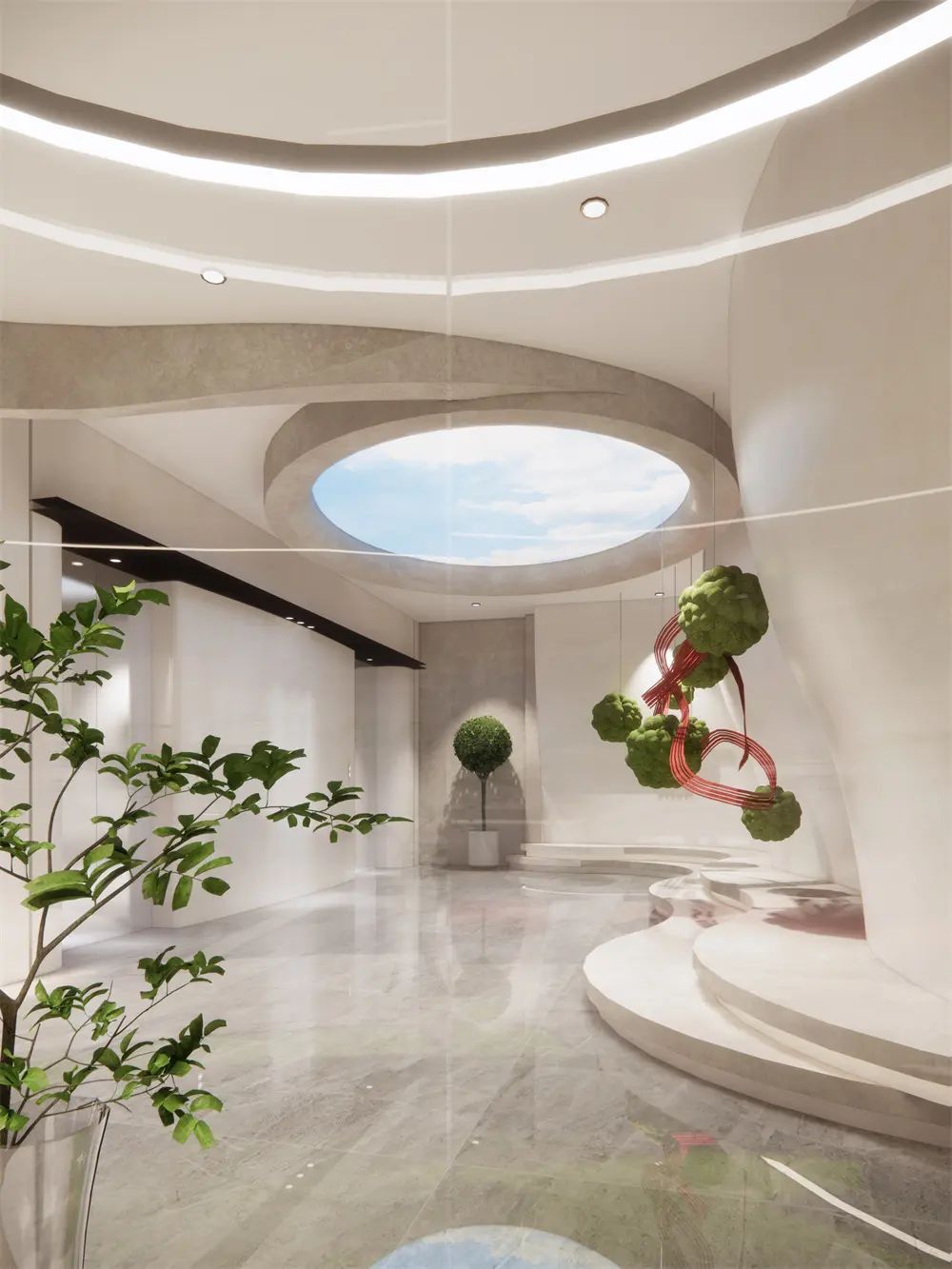 About Shenzhen Match Decoration & Design Co.,Ltd.
Shenzhen Match Decoration & Design Co.,Ltd. (M.D.D),owned by HAUT-FIN.
M.D.D's footprints spread over 21 provinces, cities, and autonomous regions in China 129 cities in total, over 500 Happy Wedding Halls. Dedicating in design for over 13 years, which has designed more than 26,000 drawings.
M.D.D owns professional design and construction teams.
M.D.D devotes to self-improvement in hotel design and rebuild, banquet hall construction and image design of  industry parks、commercial building、arts club.
Successfully constructed several wedding industry parks and cultural tourism projects,including top architecture design, brand strategy, hotel management consulting, space design, soft-decoration engineering, construction decoration and overseas trade. It grows towards an integrated full case commercial organization.