In this case, the original house type north and south double balconies, three rooms clear movement, the house type is square, the wall is mostly load-bearing wall, so the structure is not changed much. The owner has more detailed needs for storage, social kitchen, intelligent life, etc. The designer's task is to perfectly combine the owner's life needs and aesthetic needs.
Vestibule: Whether the design of the vestibule is a warm feeling from the bottom of the designer's heart or a playful and lovely witty pen, it seems not so important, but it is precisely this small corner that becomes a bundle of God's light linking the outside and inside. A coherent pull out of the light belt, the narrow space cut off, home, seems to be a cross-domain time and space shuttle, a moment of time, light; A moment of time, life and work will be completely torn apart, the guidance of the light let us return home, stop some tired, lie down, comfortable is the choice of the moment.
Living room: This field shows the integration of avoidance and conflict, as if it has found the perfect balance between the city and nature, and integrates the sense of relaxation and leisure of simple modern aesthetic.
The combination of natural wood texture materials and patterns, interprets the romantic temperament of Oriental aesthetics. The combination of points, lines and surfaces in the space is everywhere, but it is interspersed so naturally, and the simple home furnishings interpret the modern wabi-Sabi aesthetic.
Restaurant: The corner of the restaurant is a deliberate attempt to create an experience for the viewer in a limited space, allowing a potential dialogue between the builder and the viewer.
Through the design, the radiator is cleverly tucked into the side cabinet, the space is interrupted and cut in black. With the warm wood color to harmonize, it is full of craftsmanship.
The bedroom: Gaston, author of the Poetics of Space. Basra saw space as the dwelling place of the mind, not just the shelter of the body. The place we now call home is a concept that transcends the physical.
The bedroom is even more so, simple home, light color, soft bed, here is suitable for relaxing, relaxing our body and relaxing our consciousness.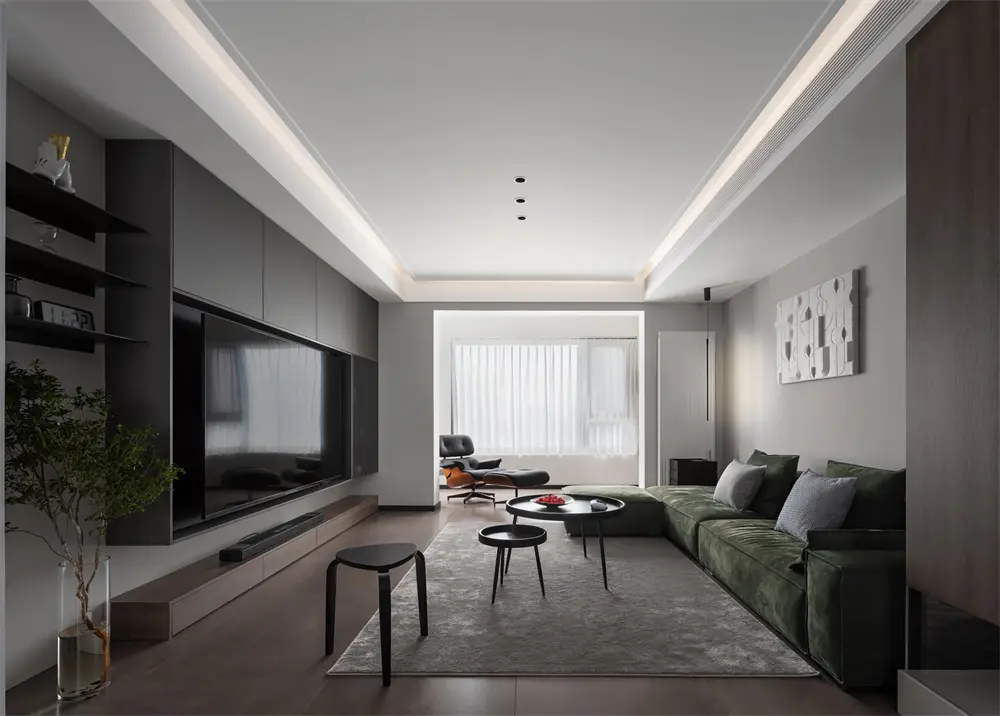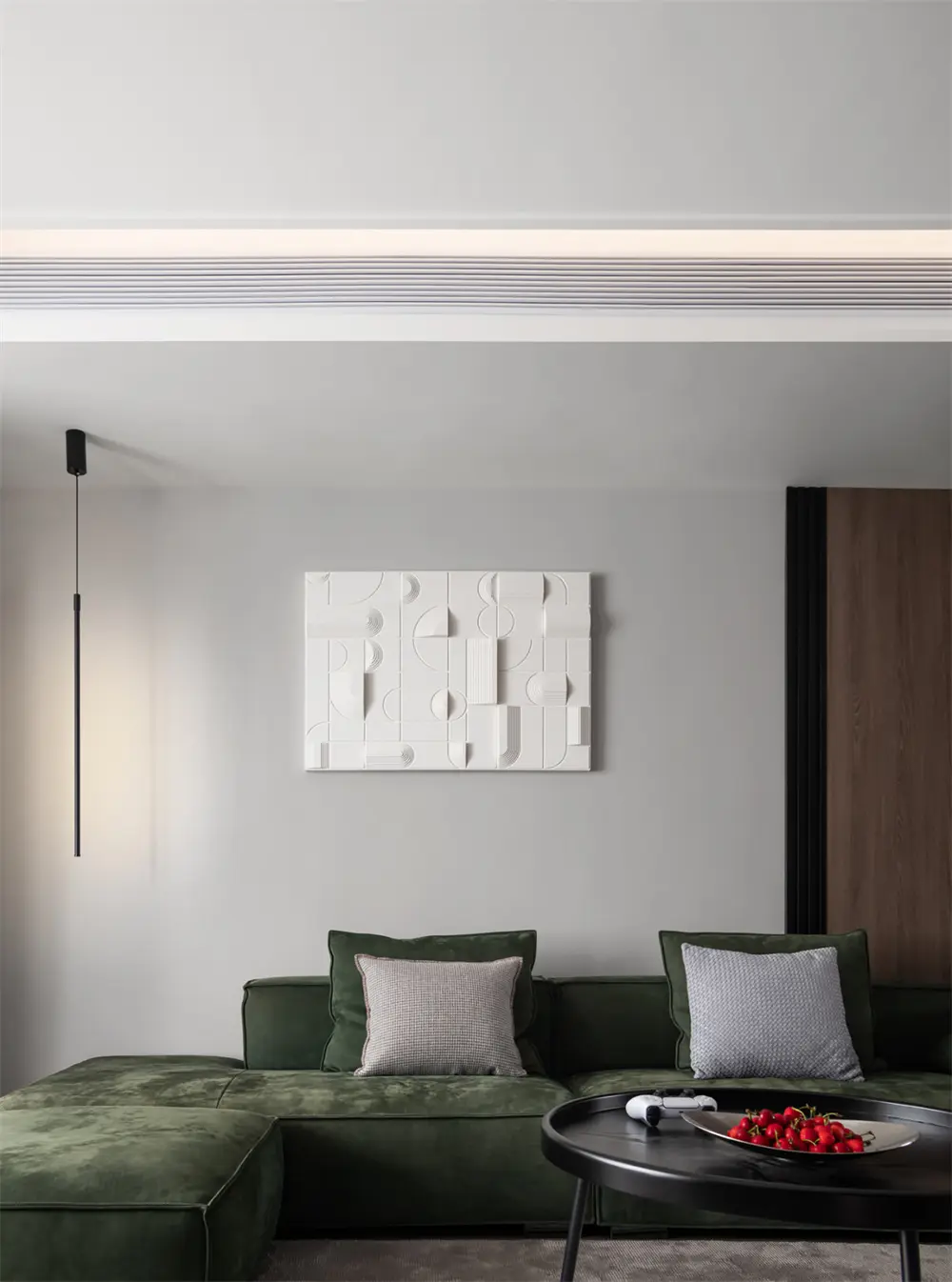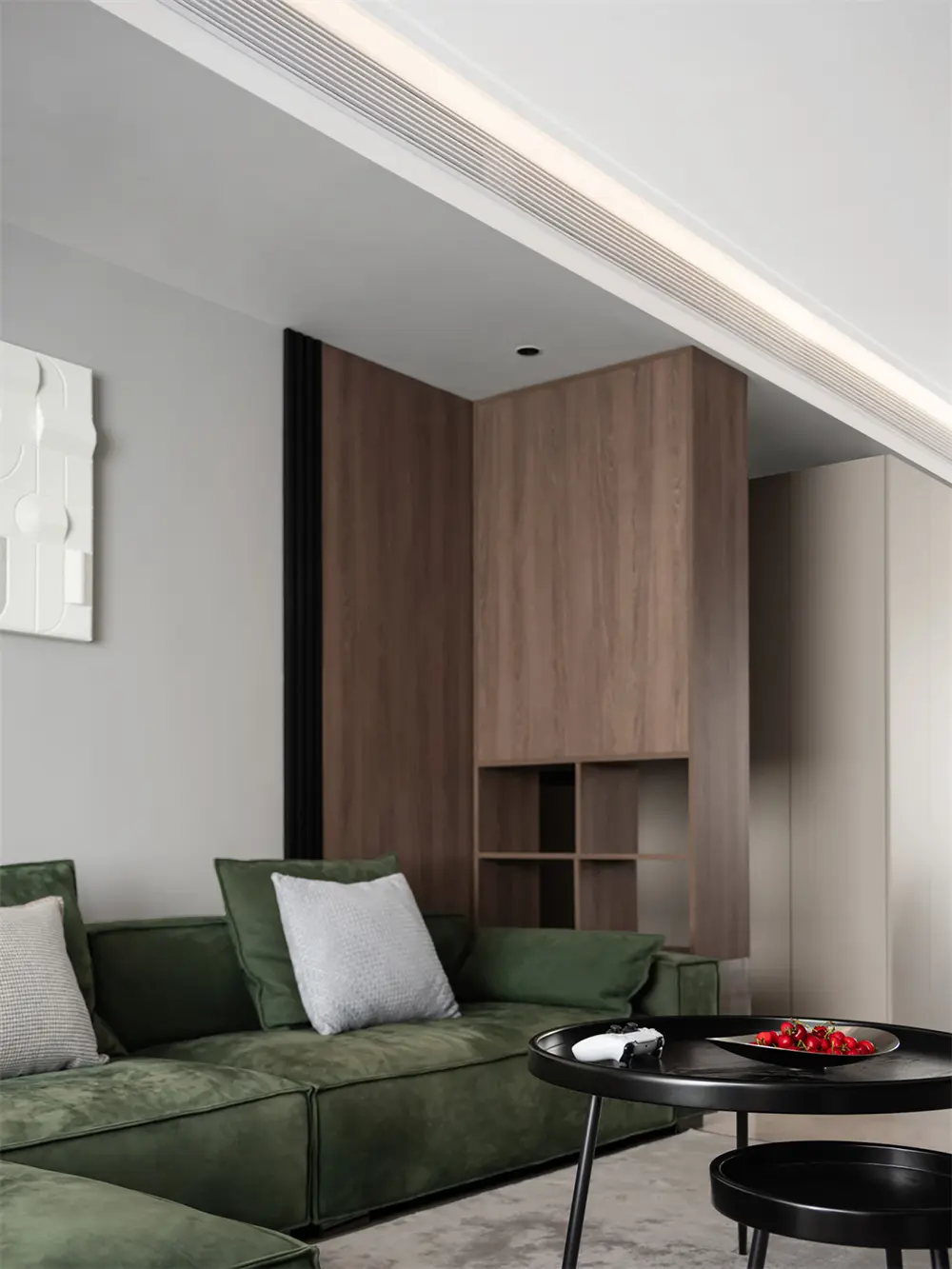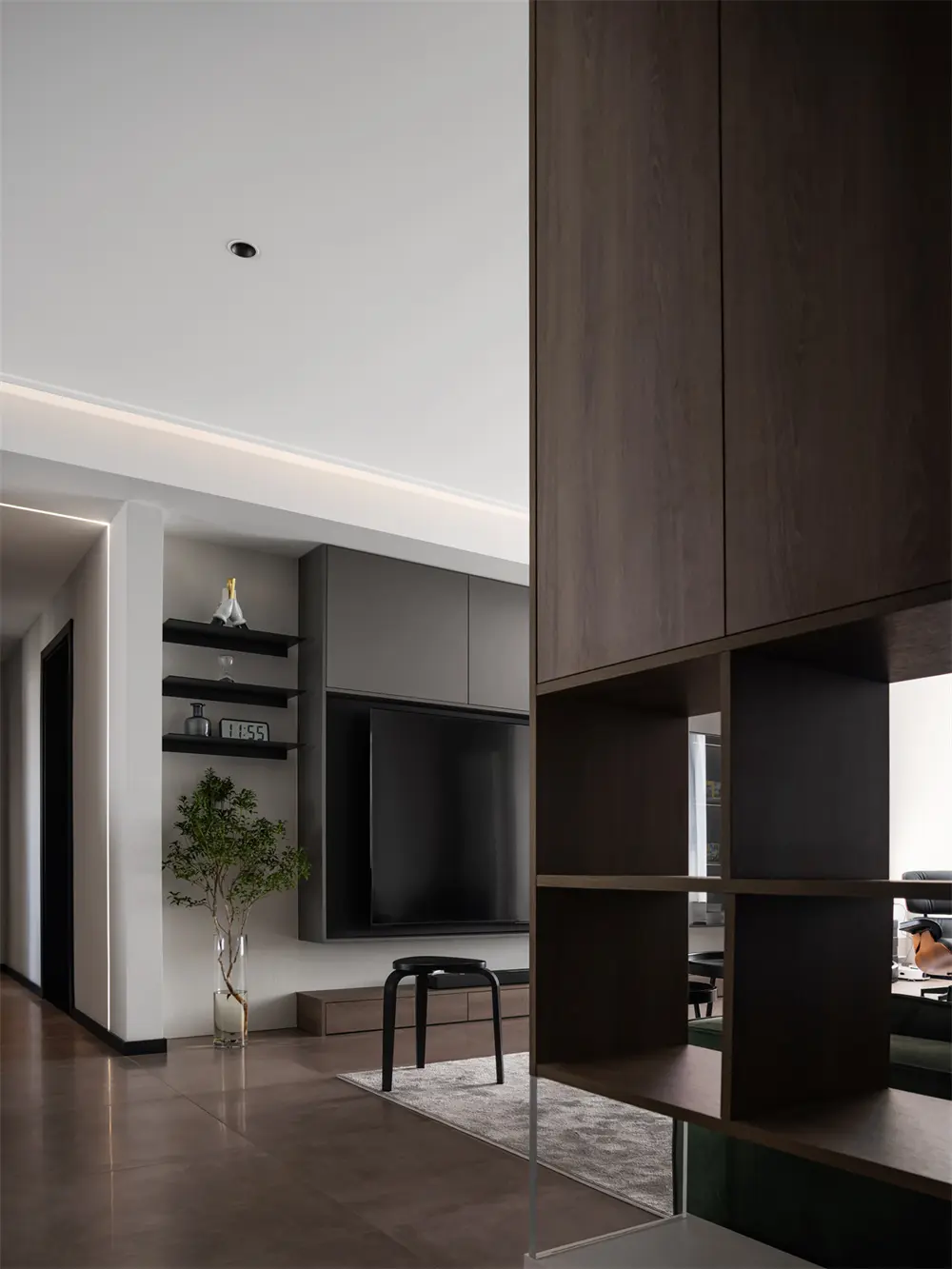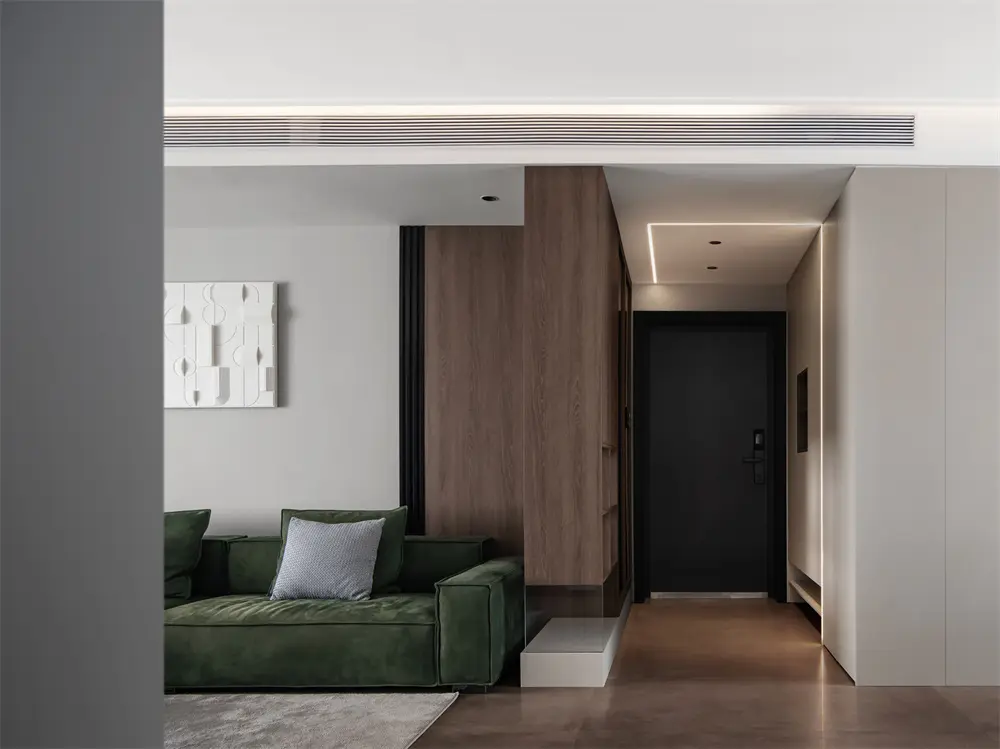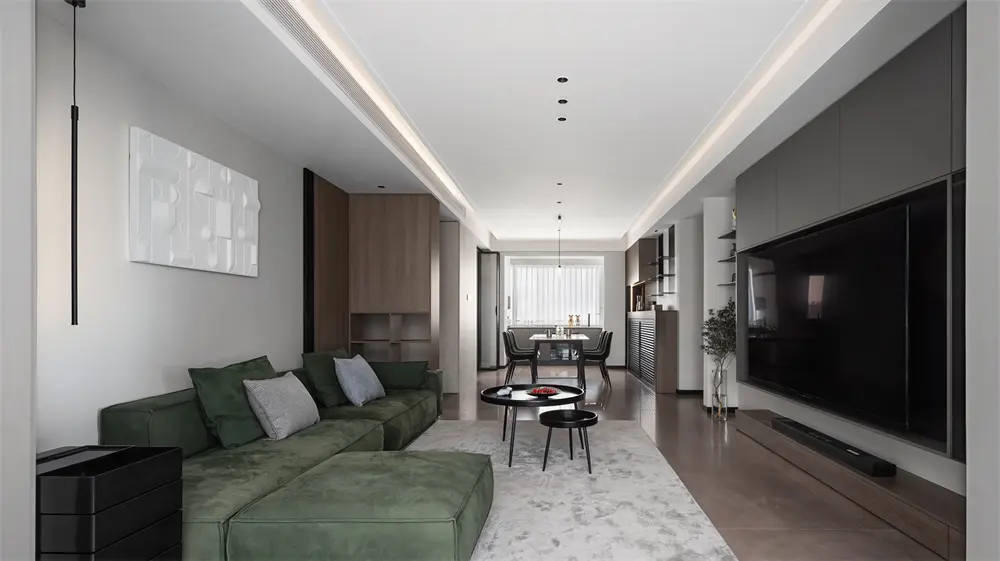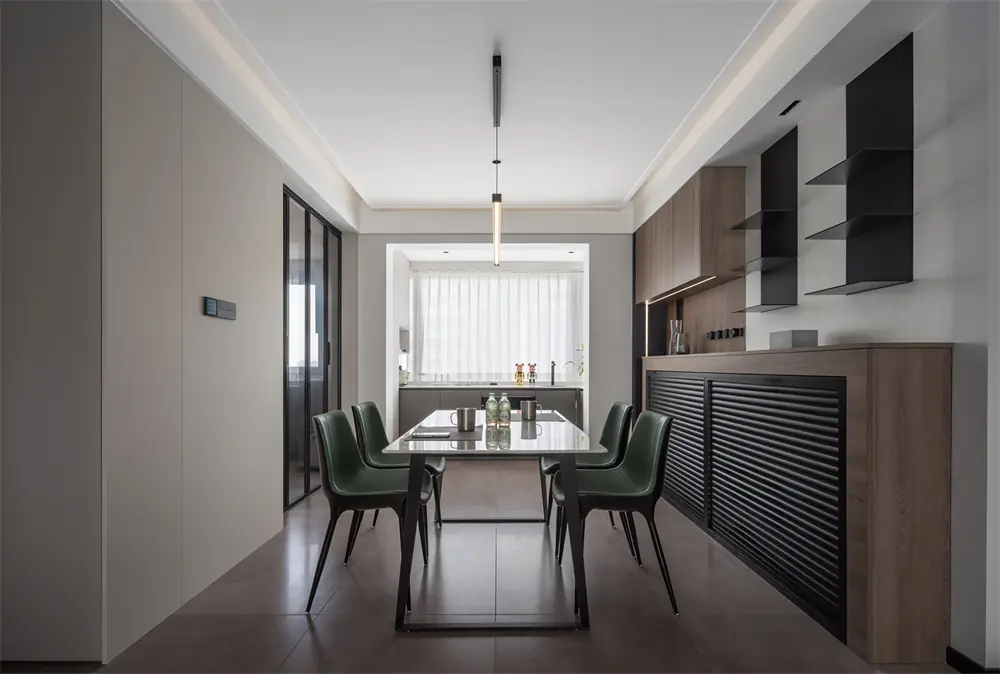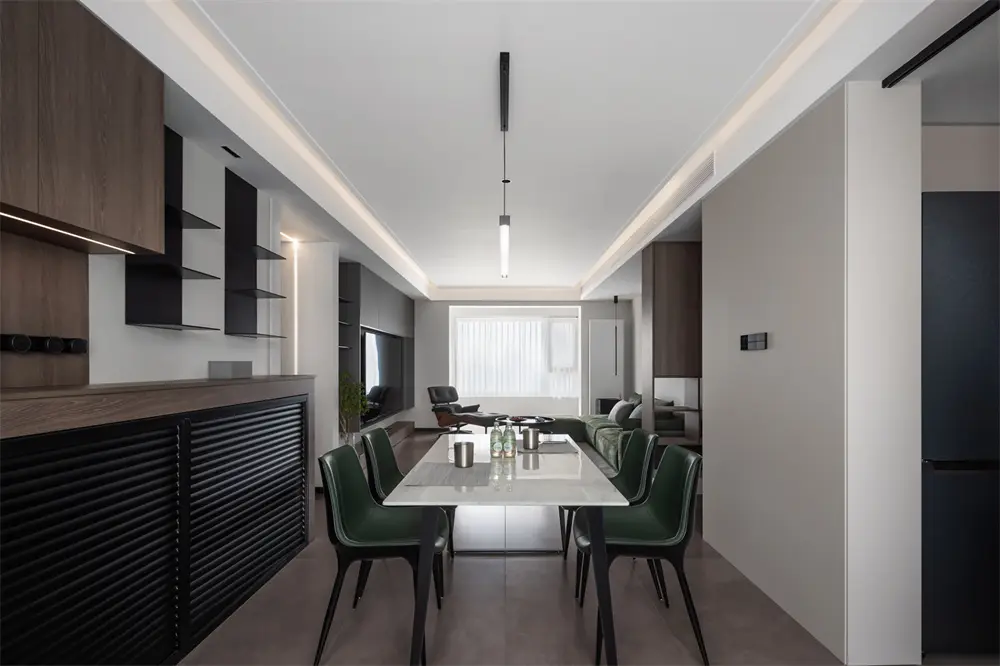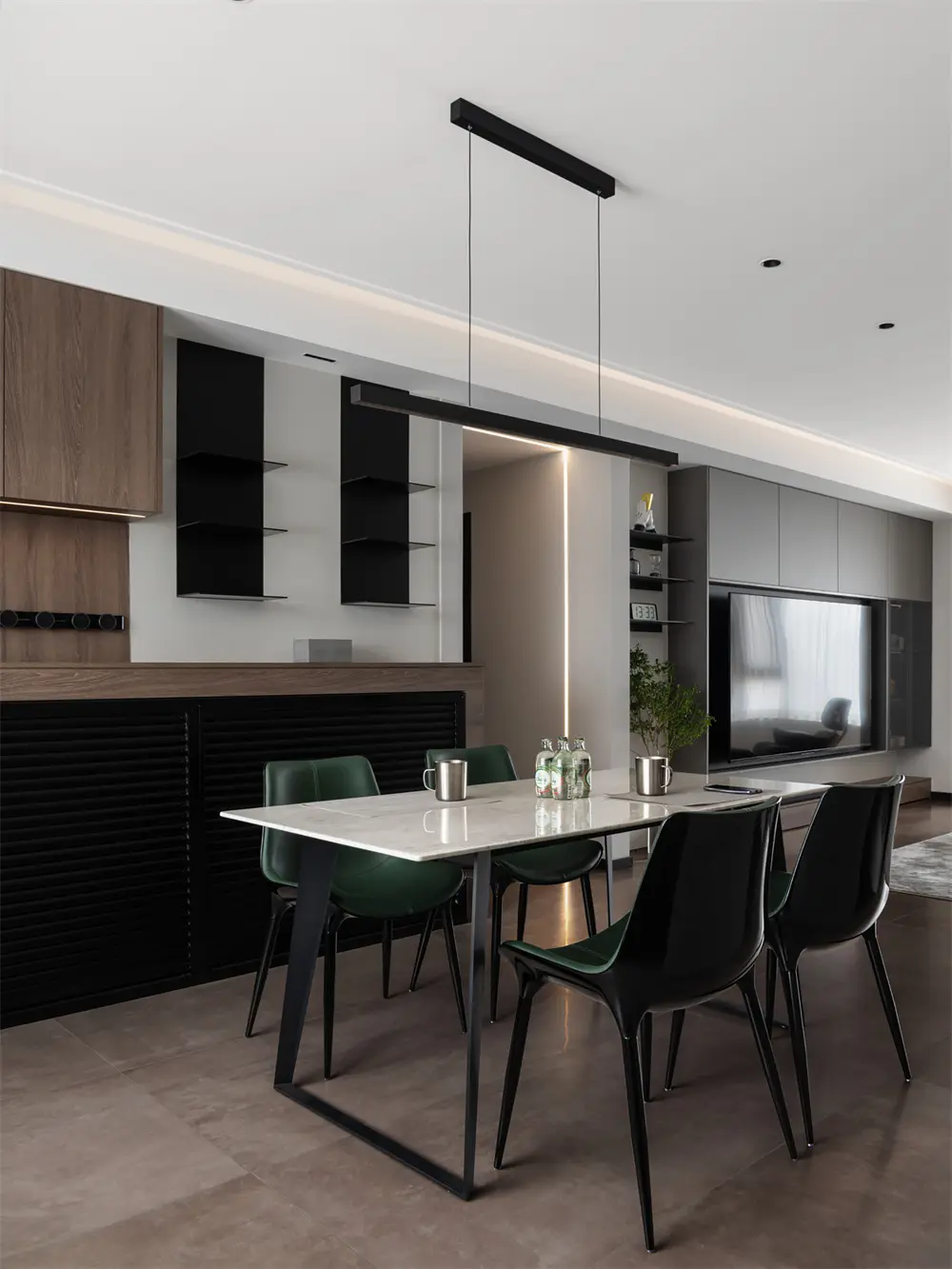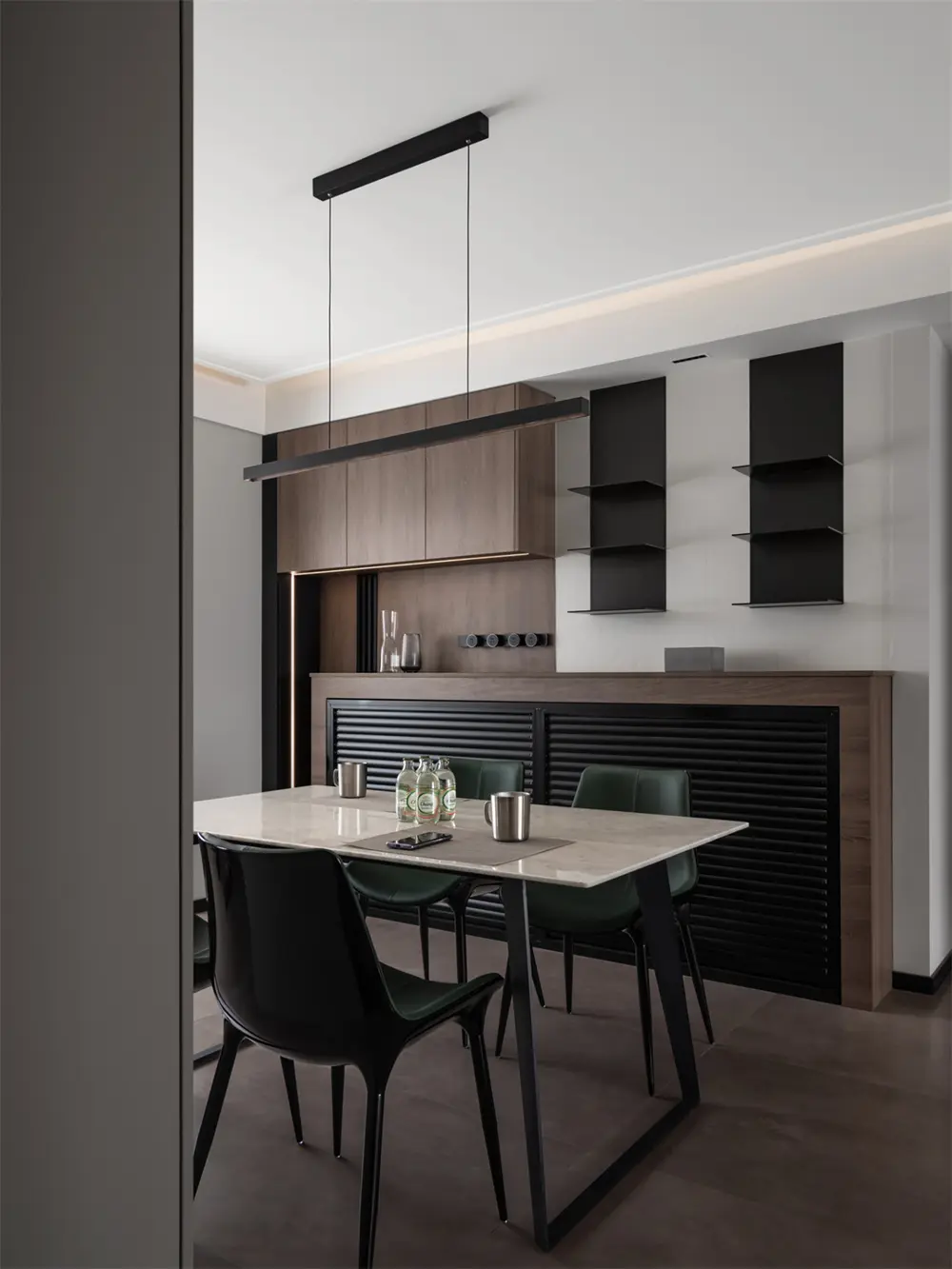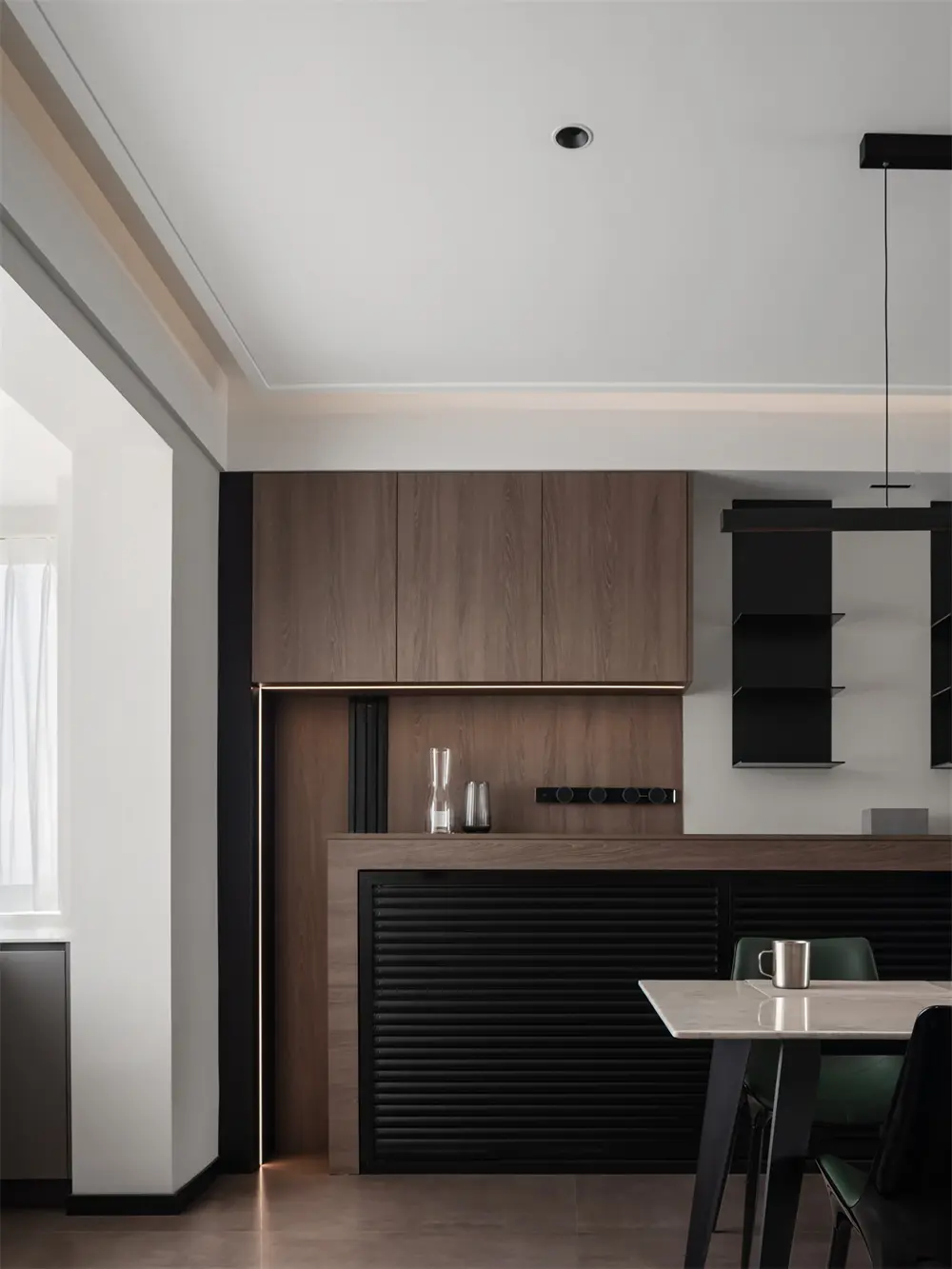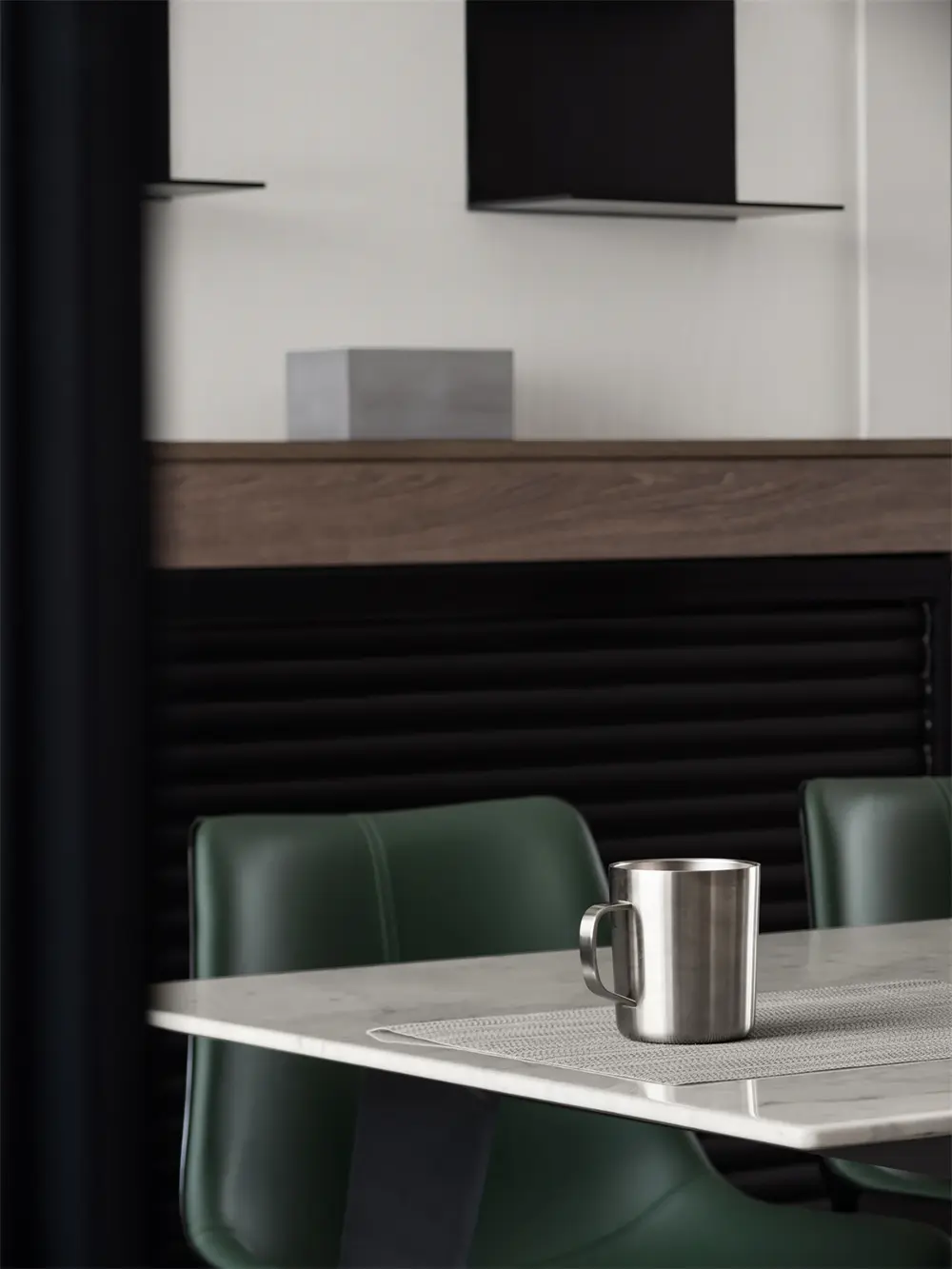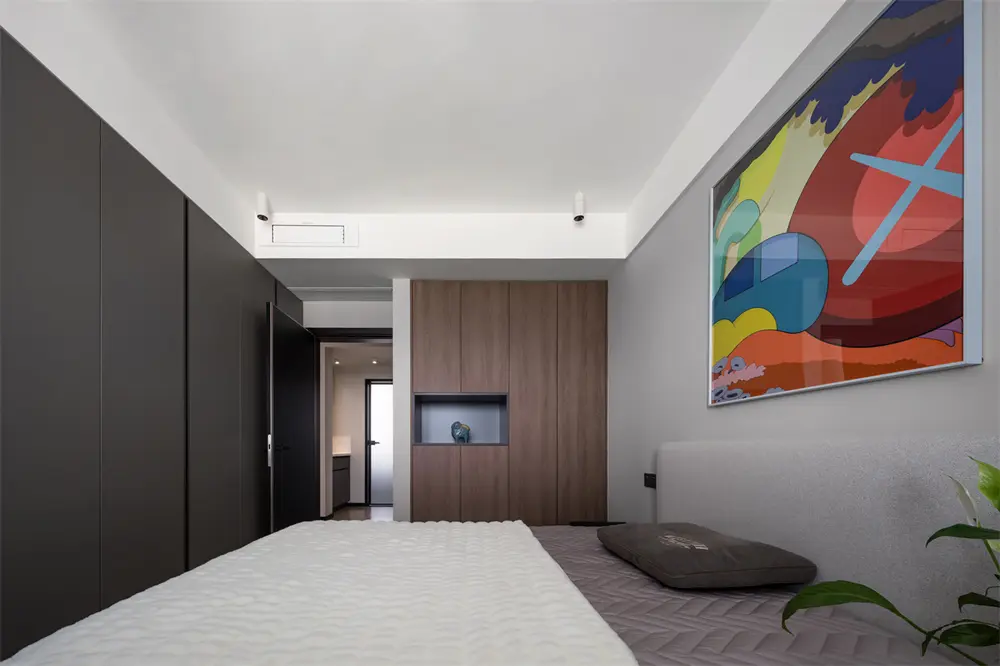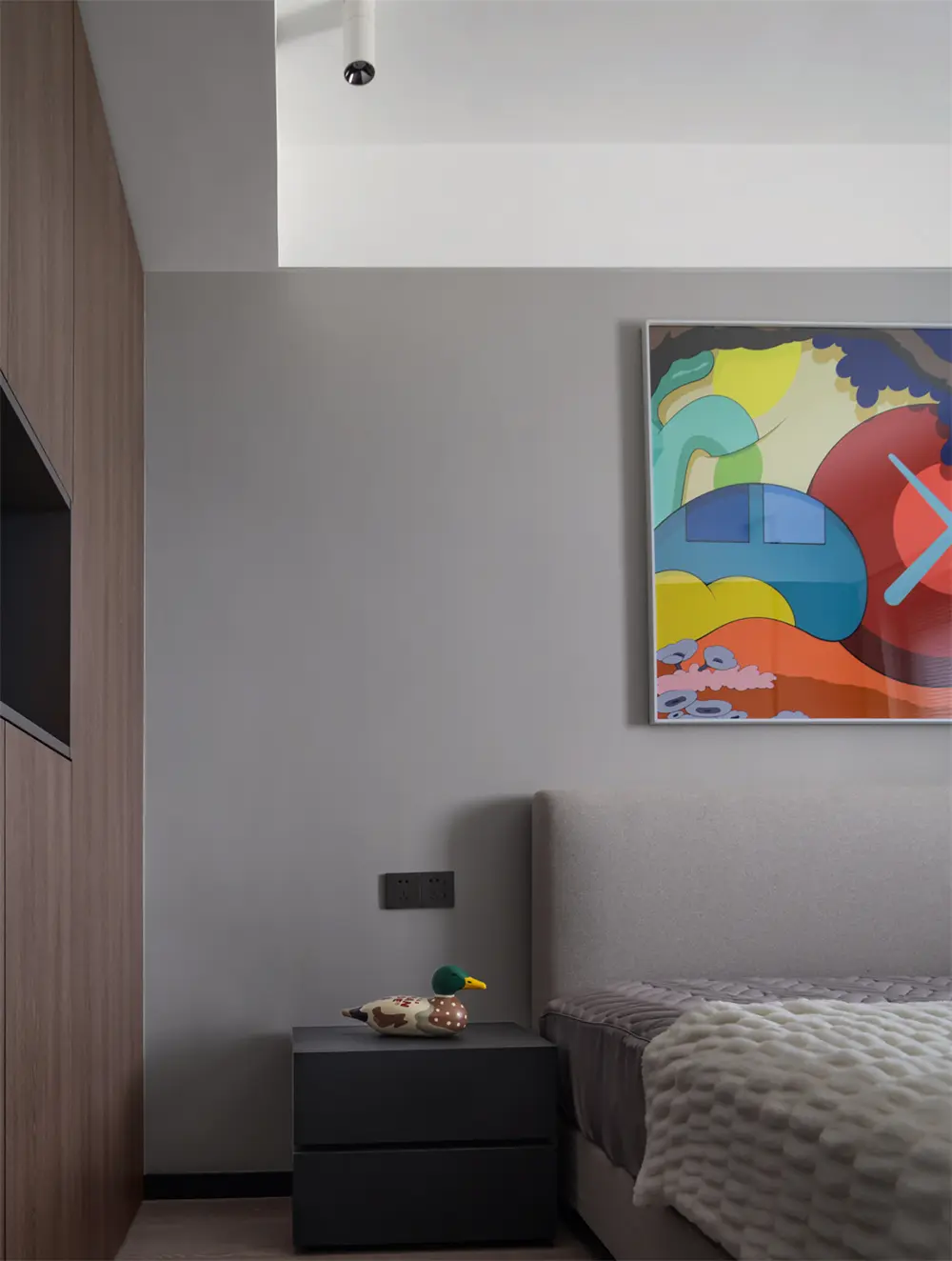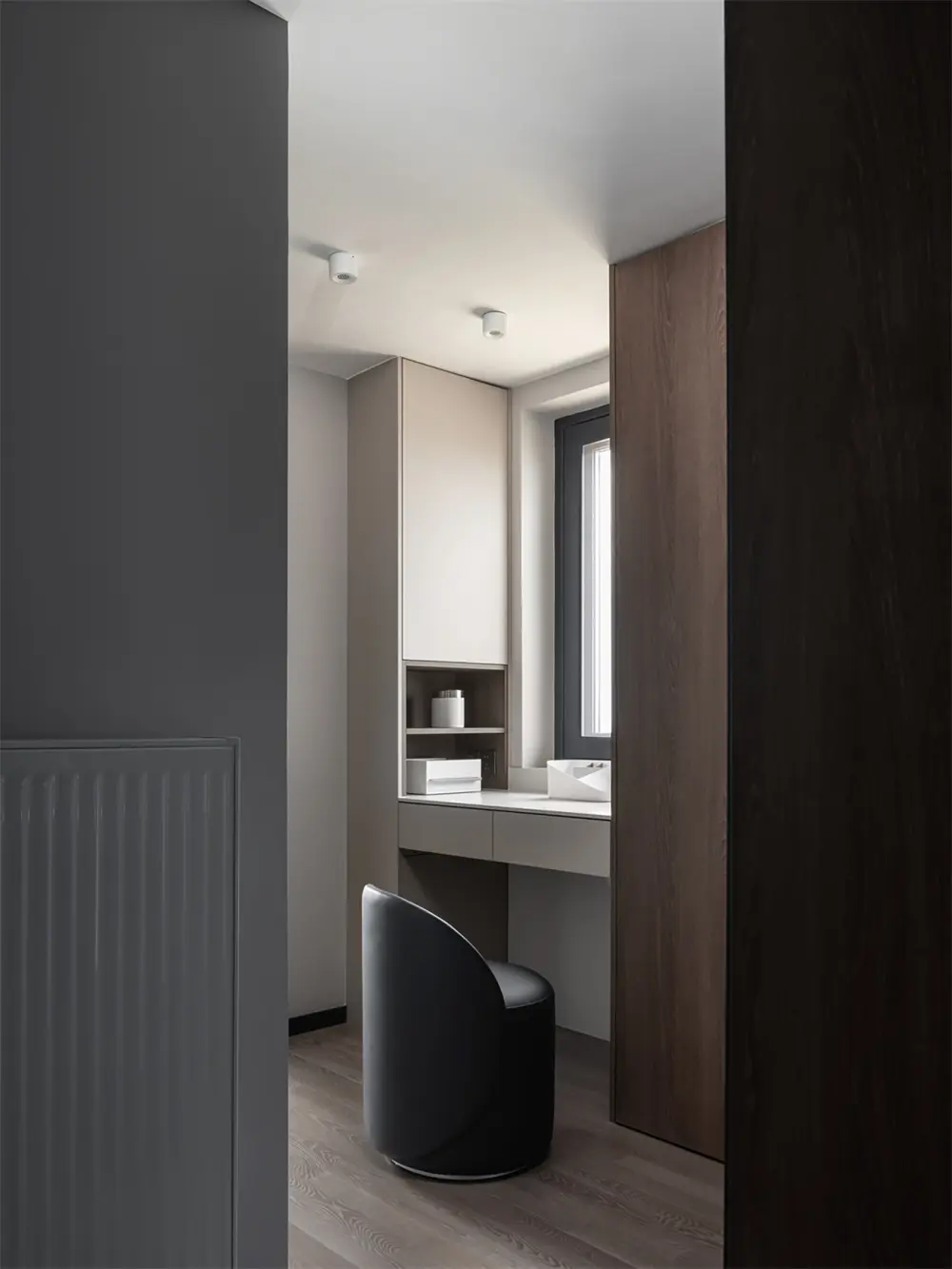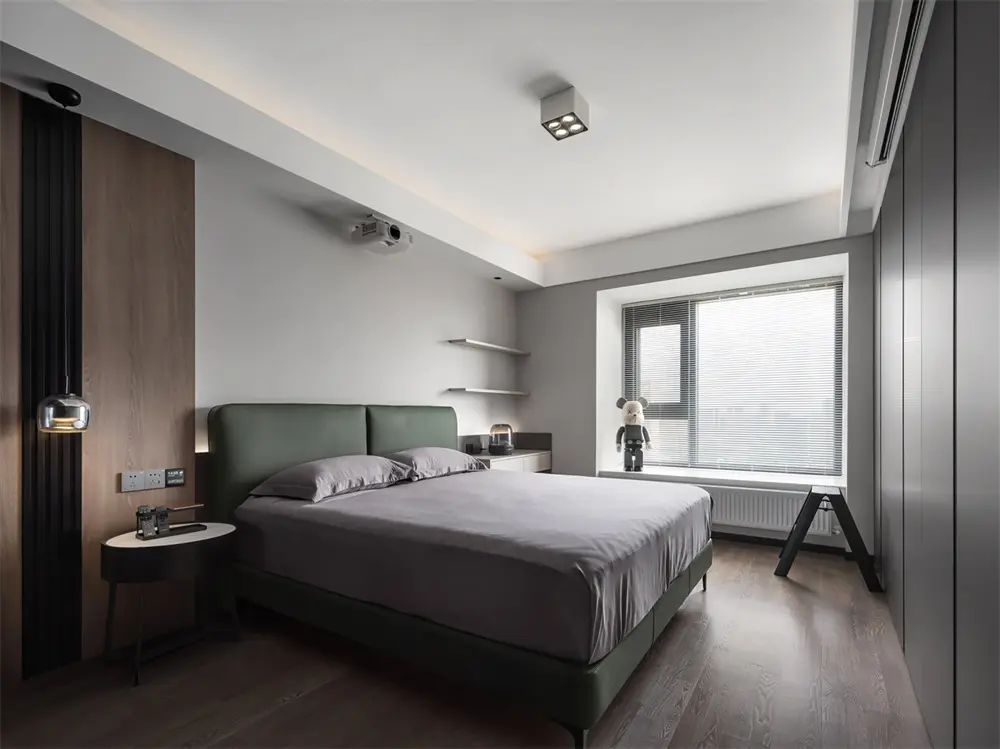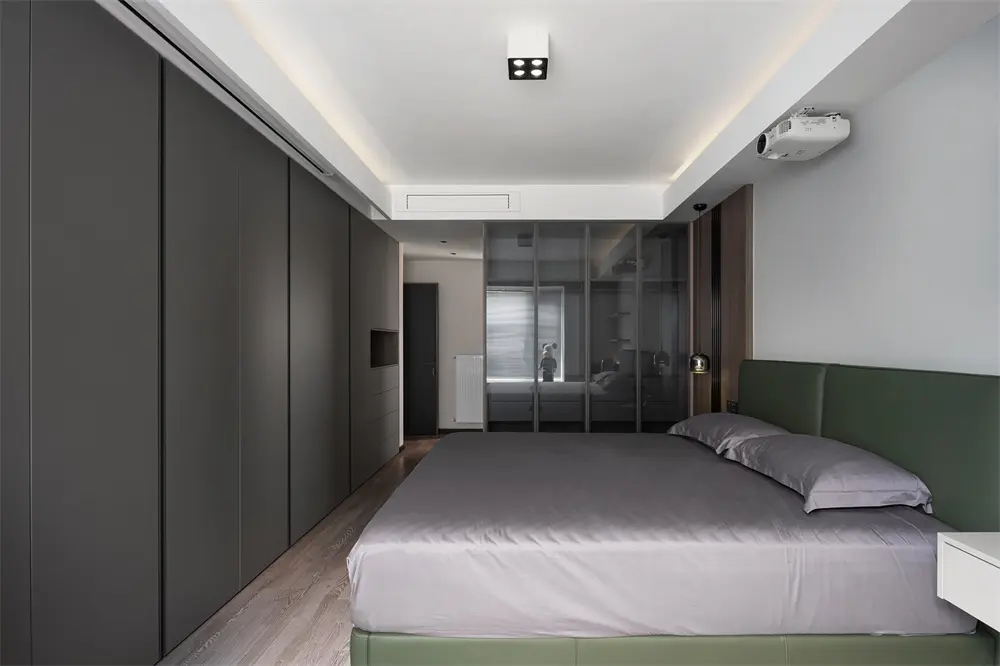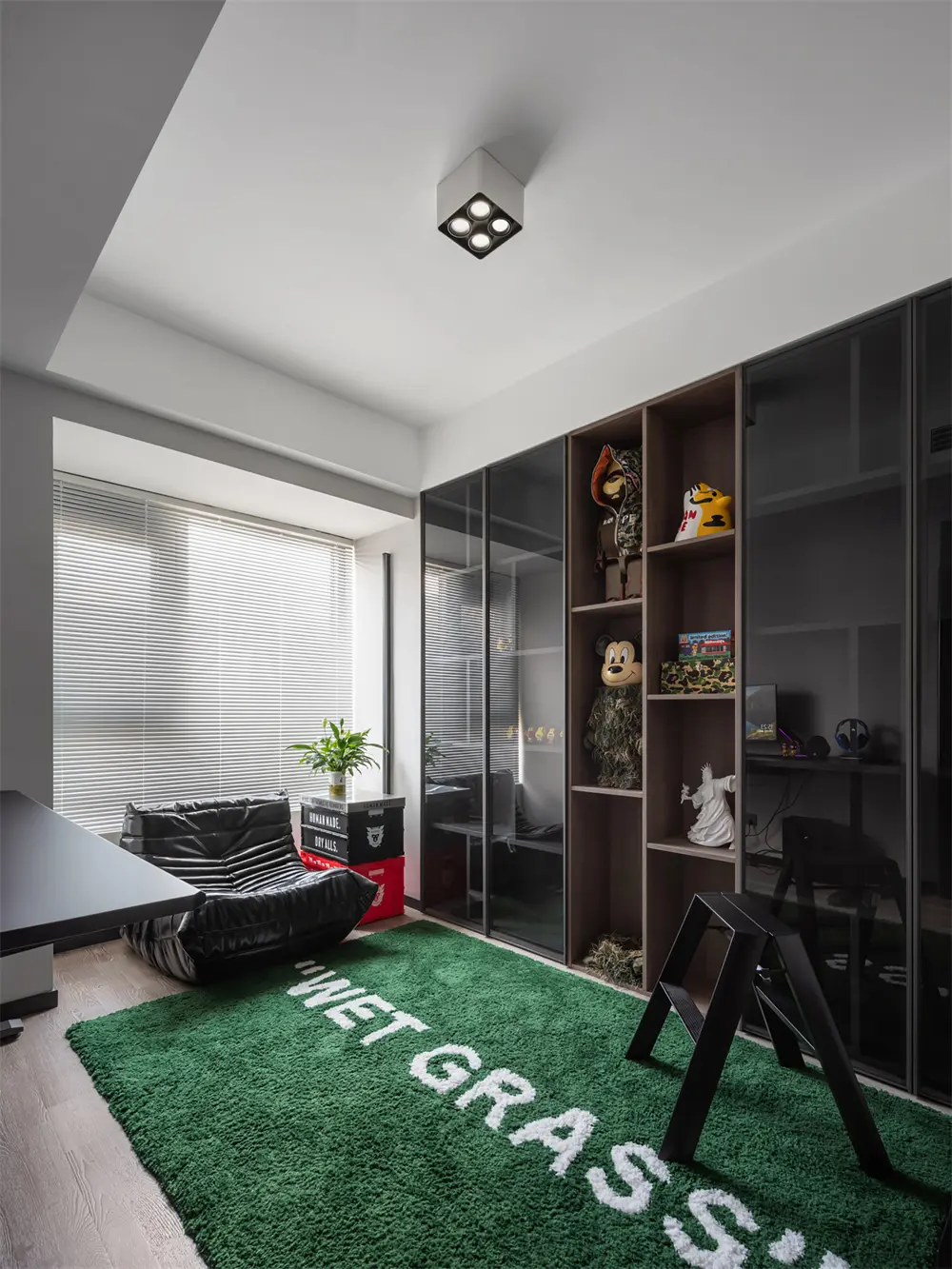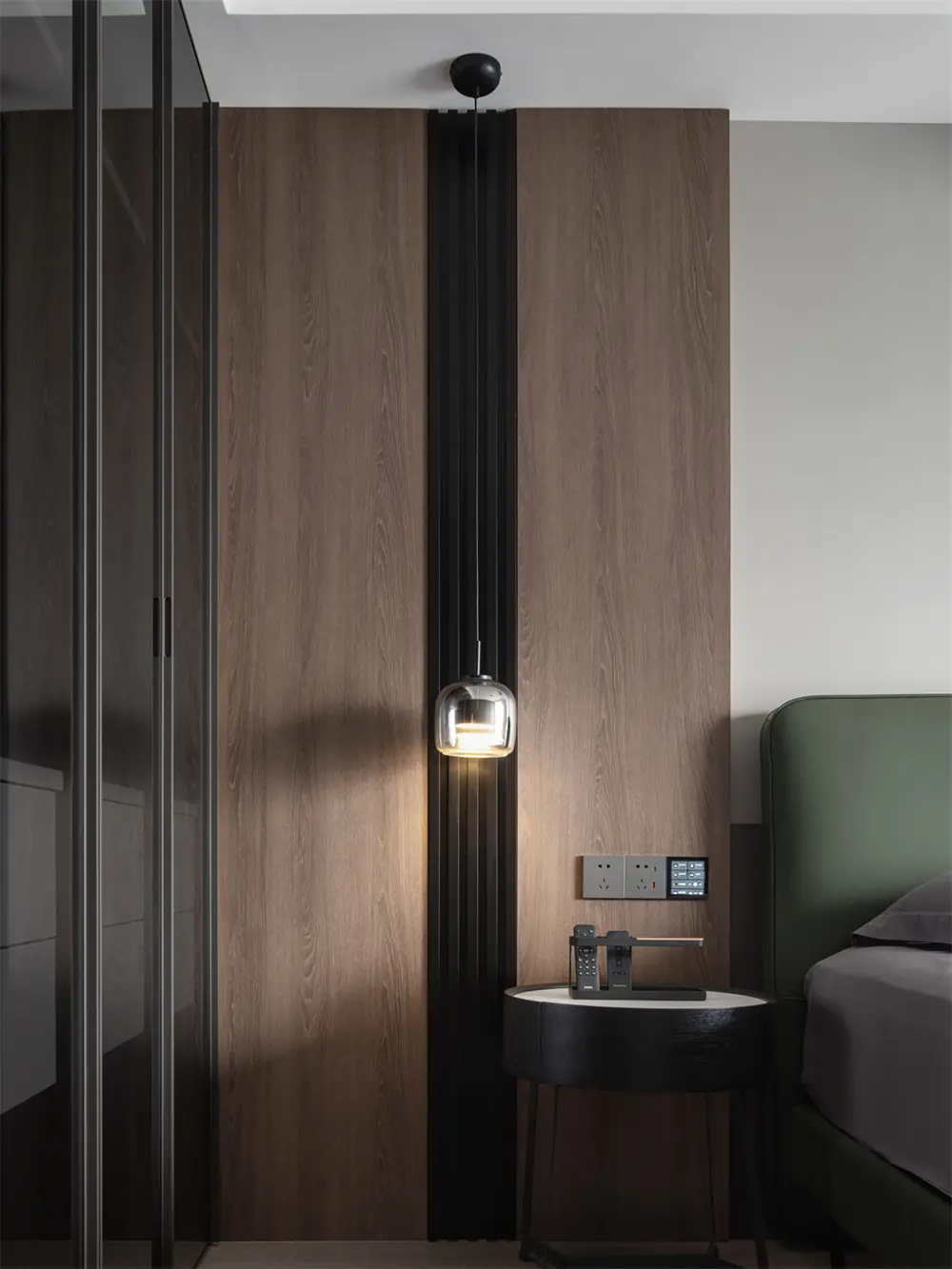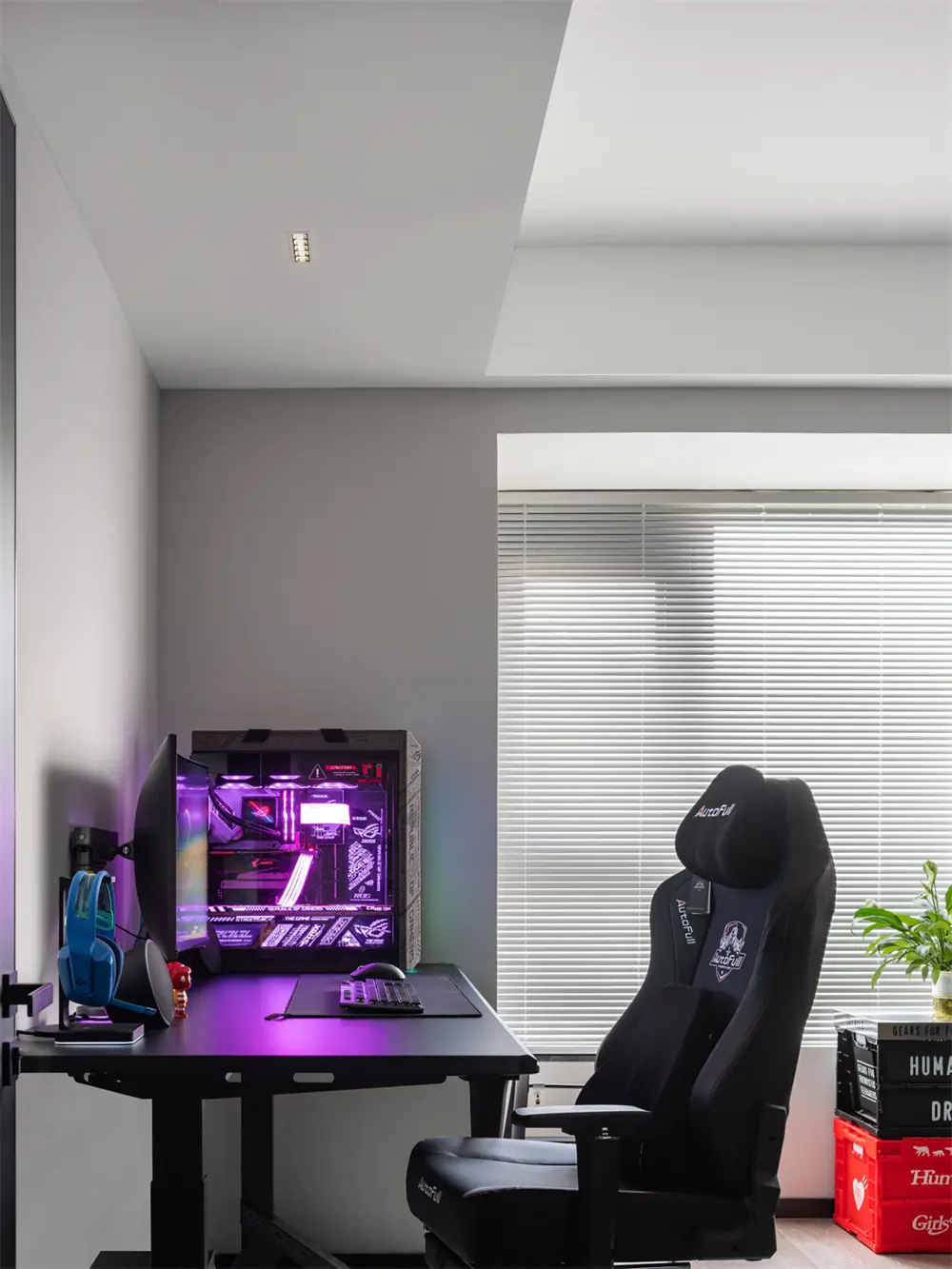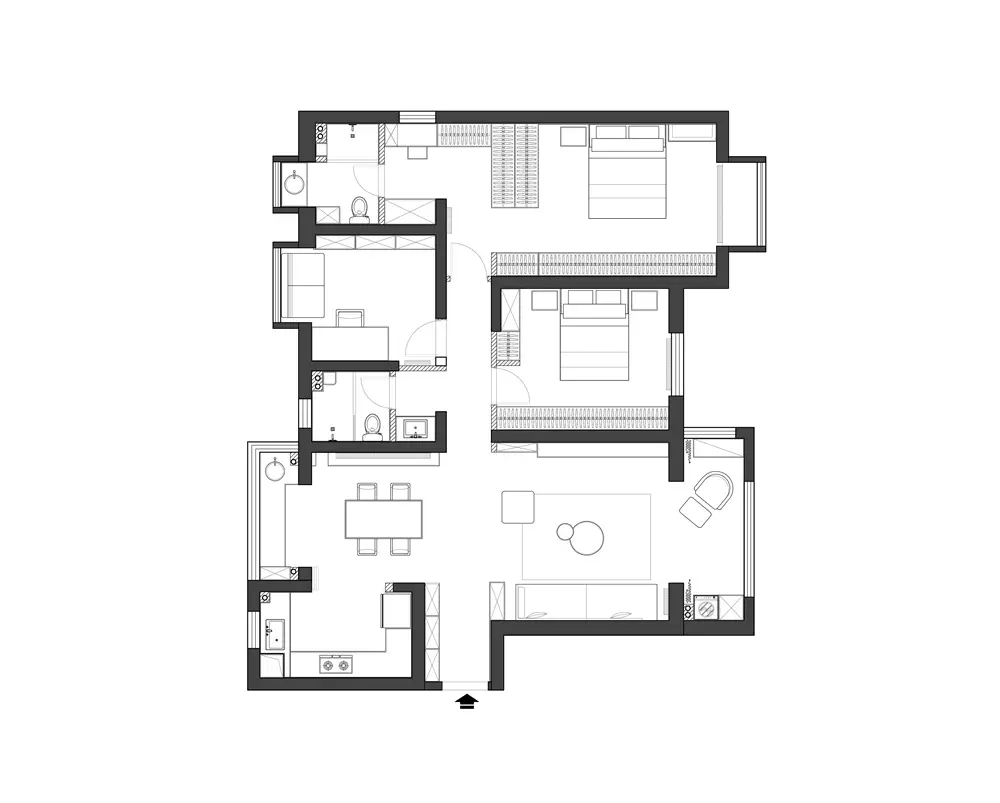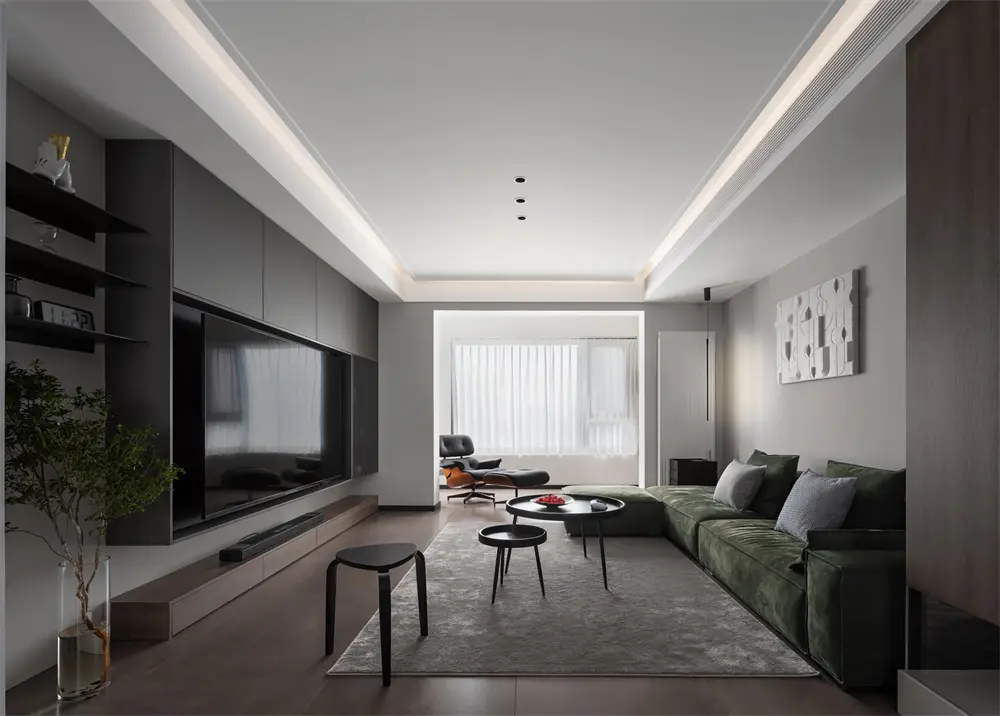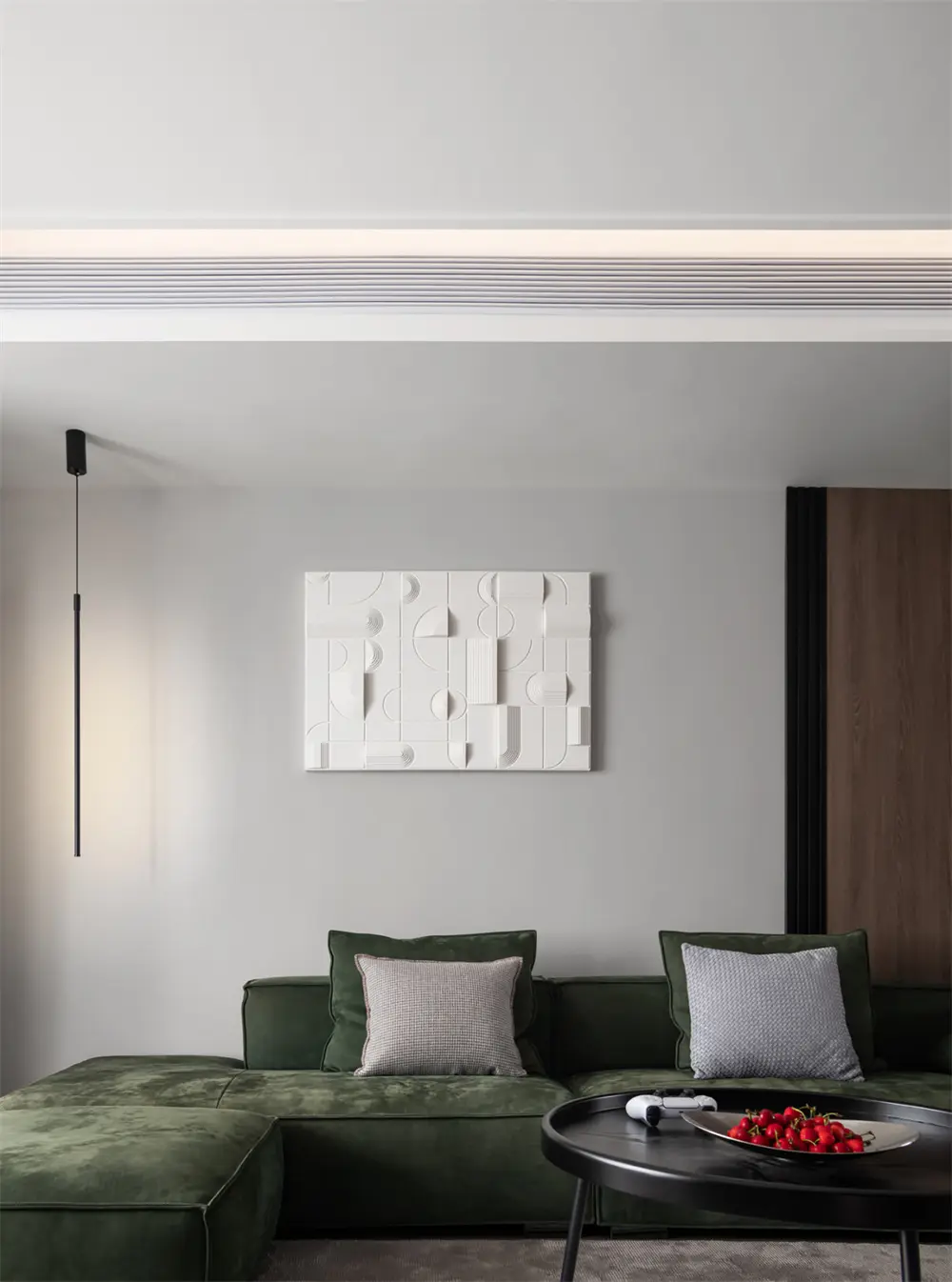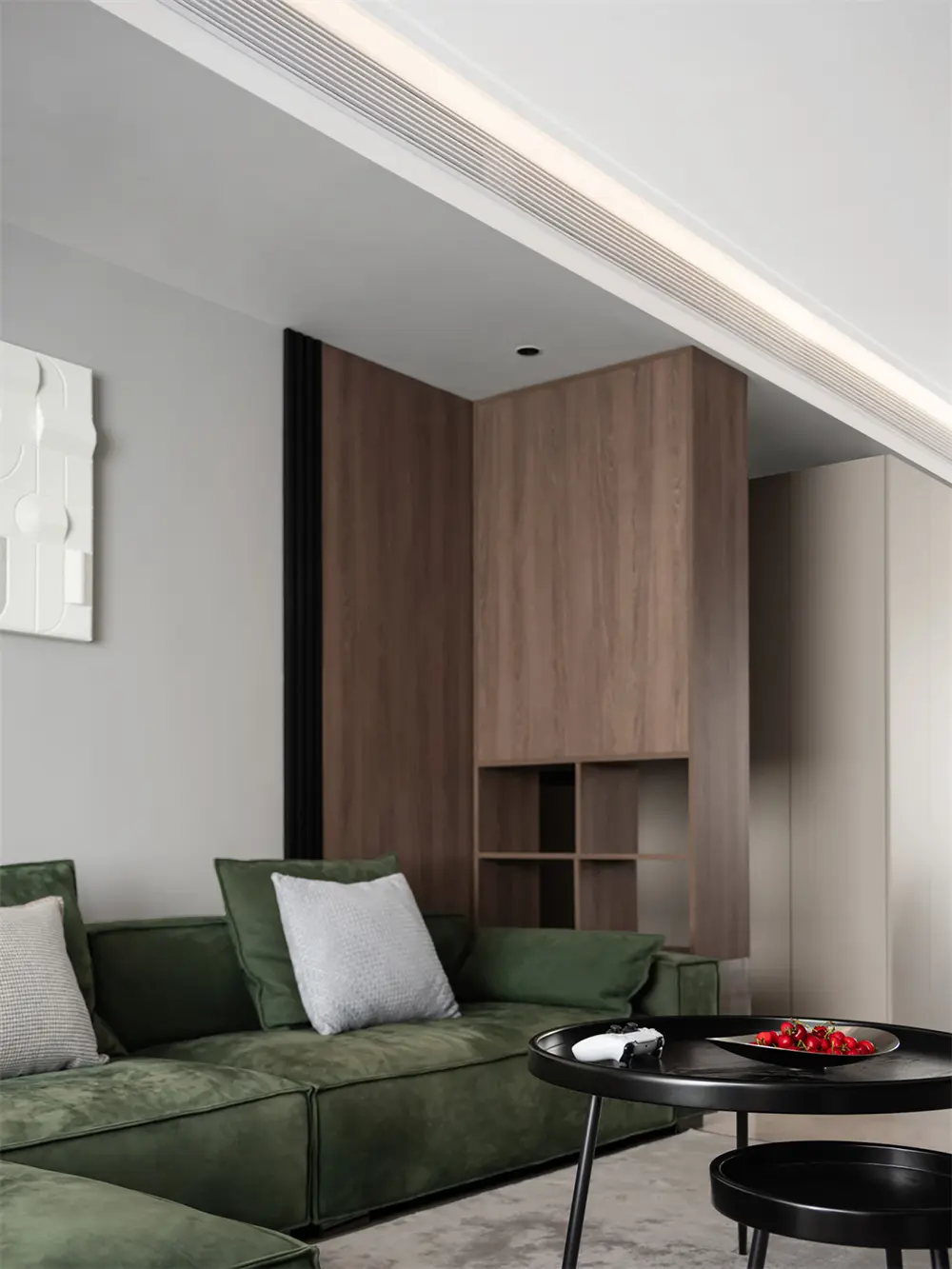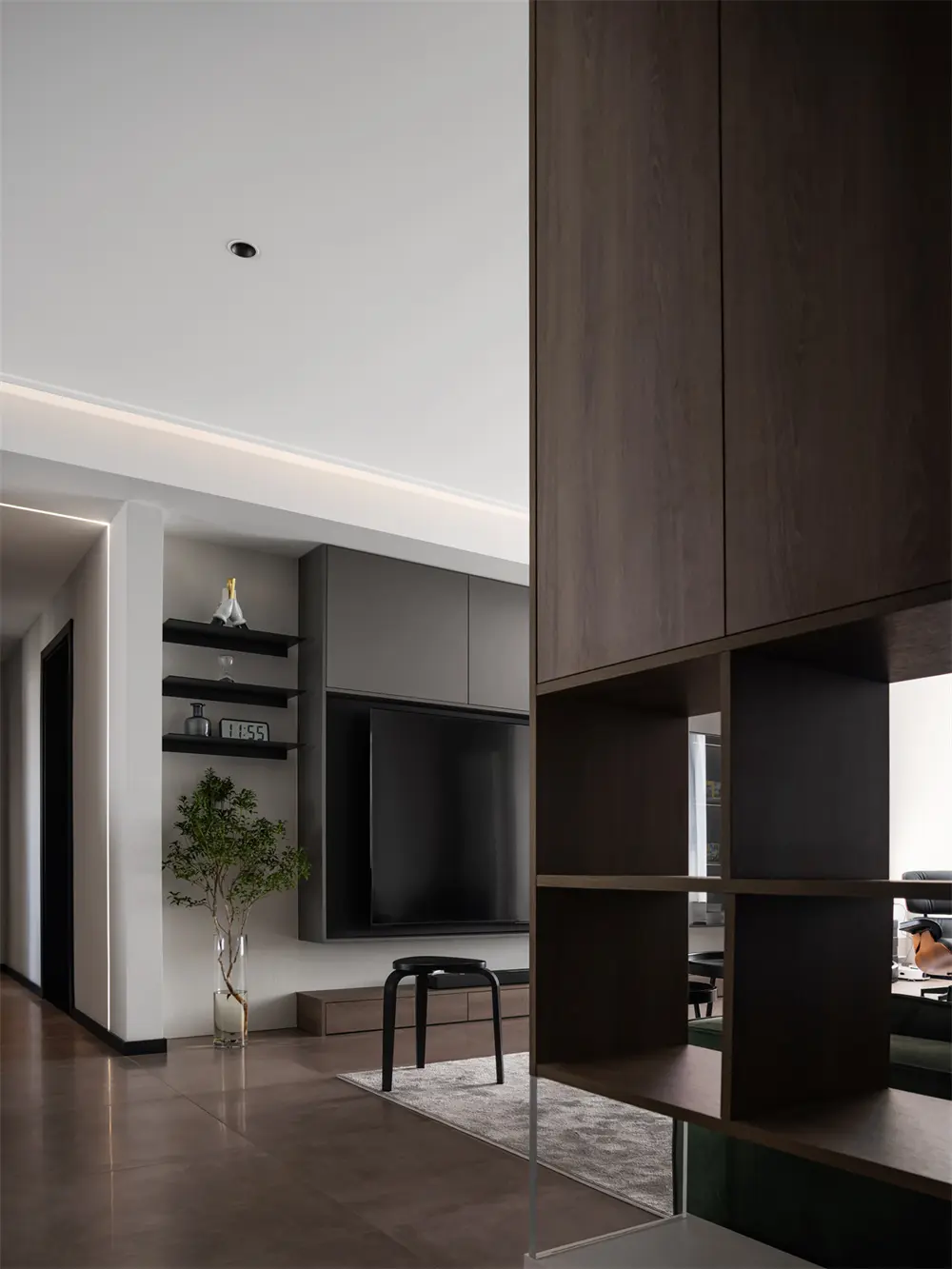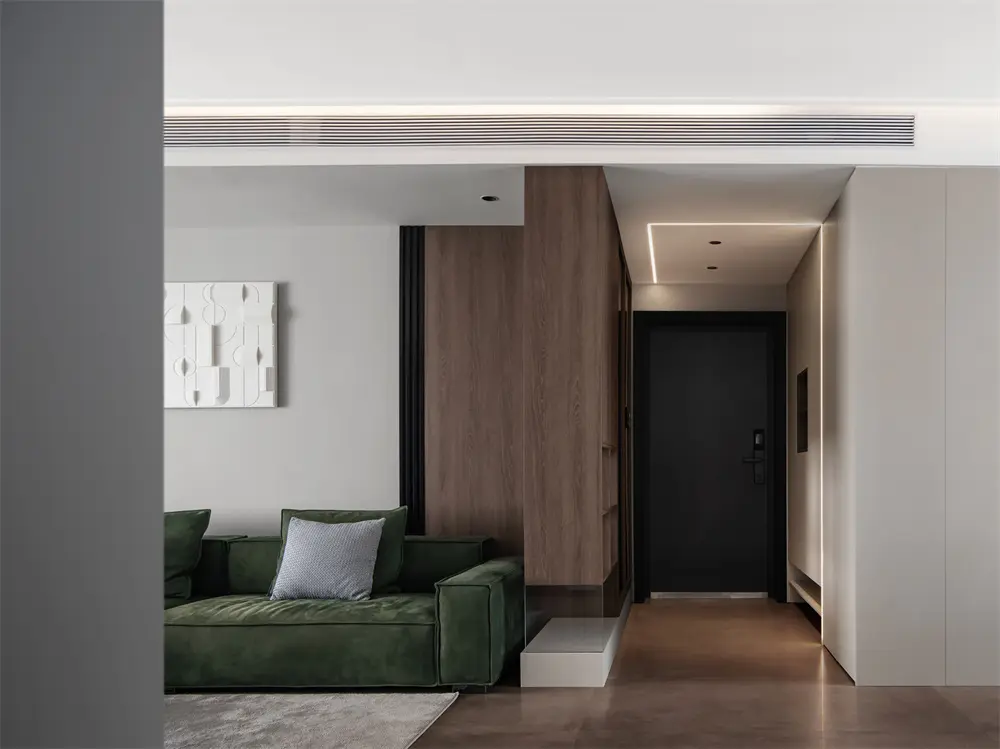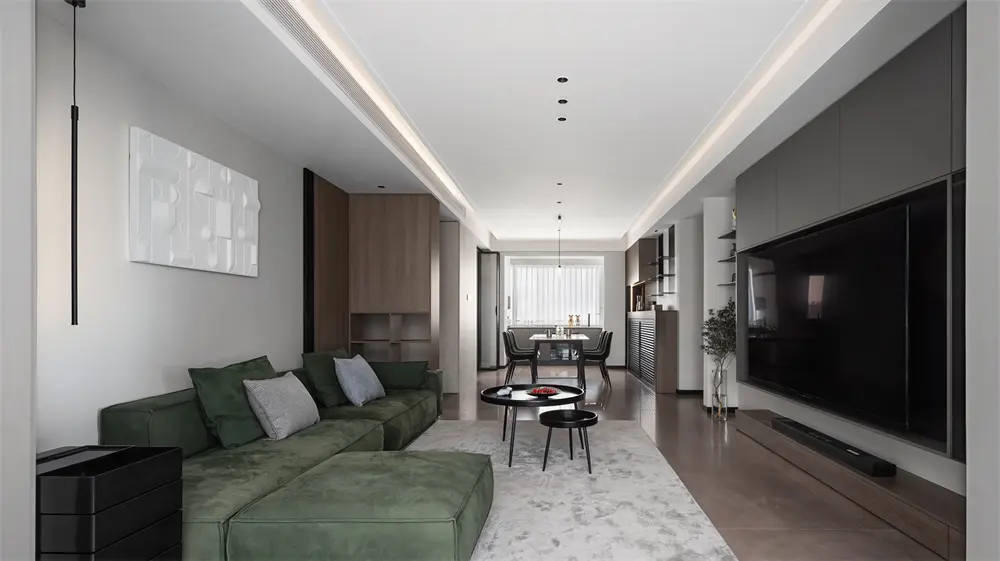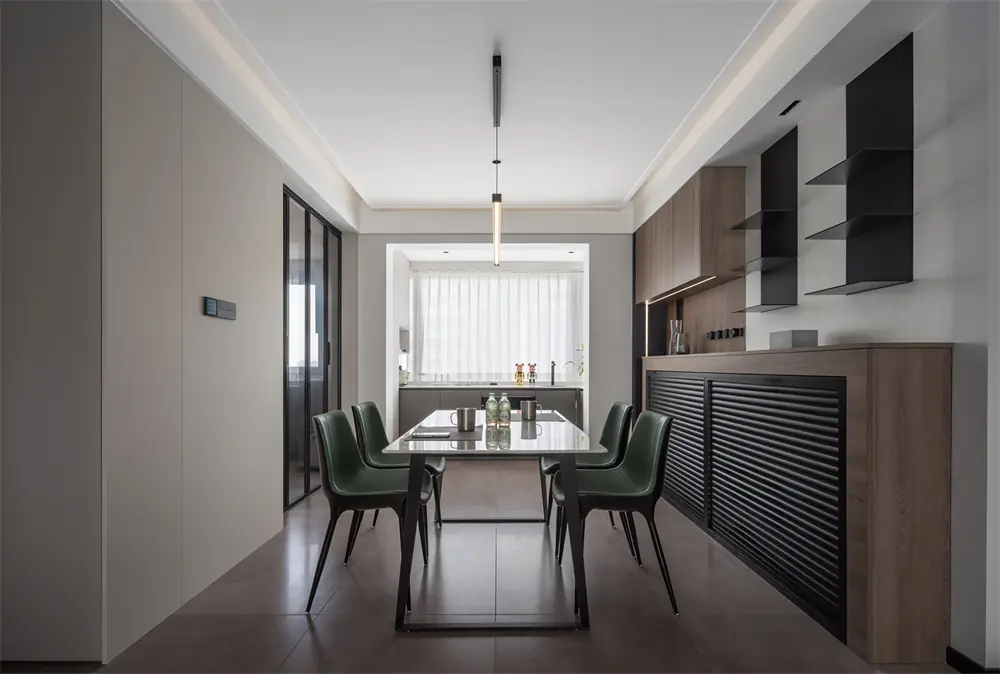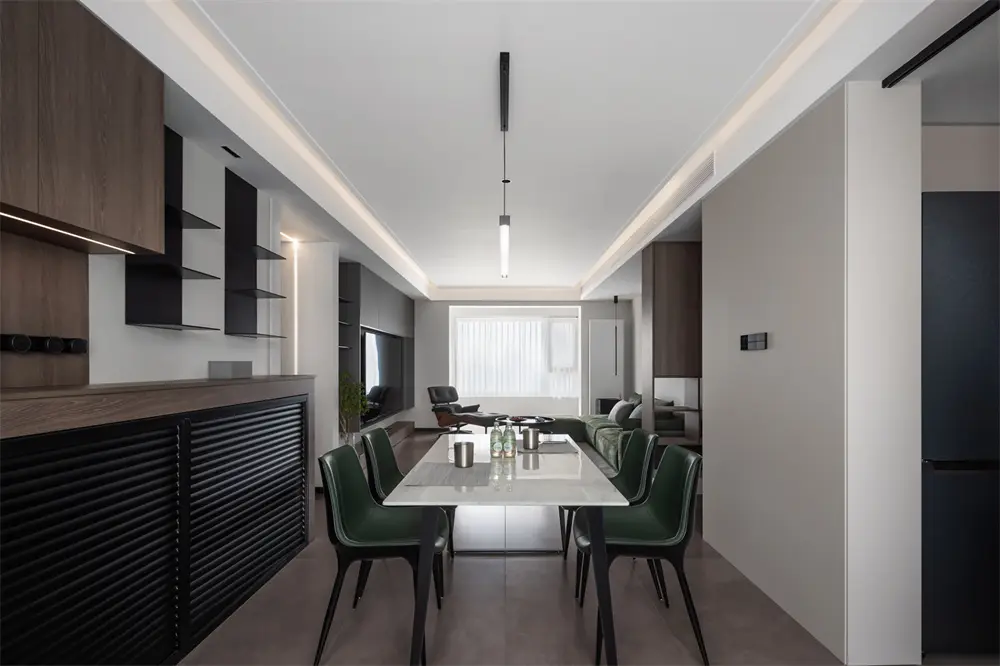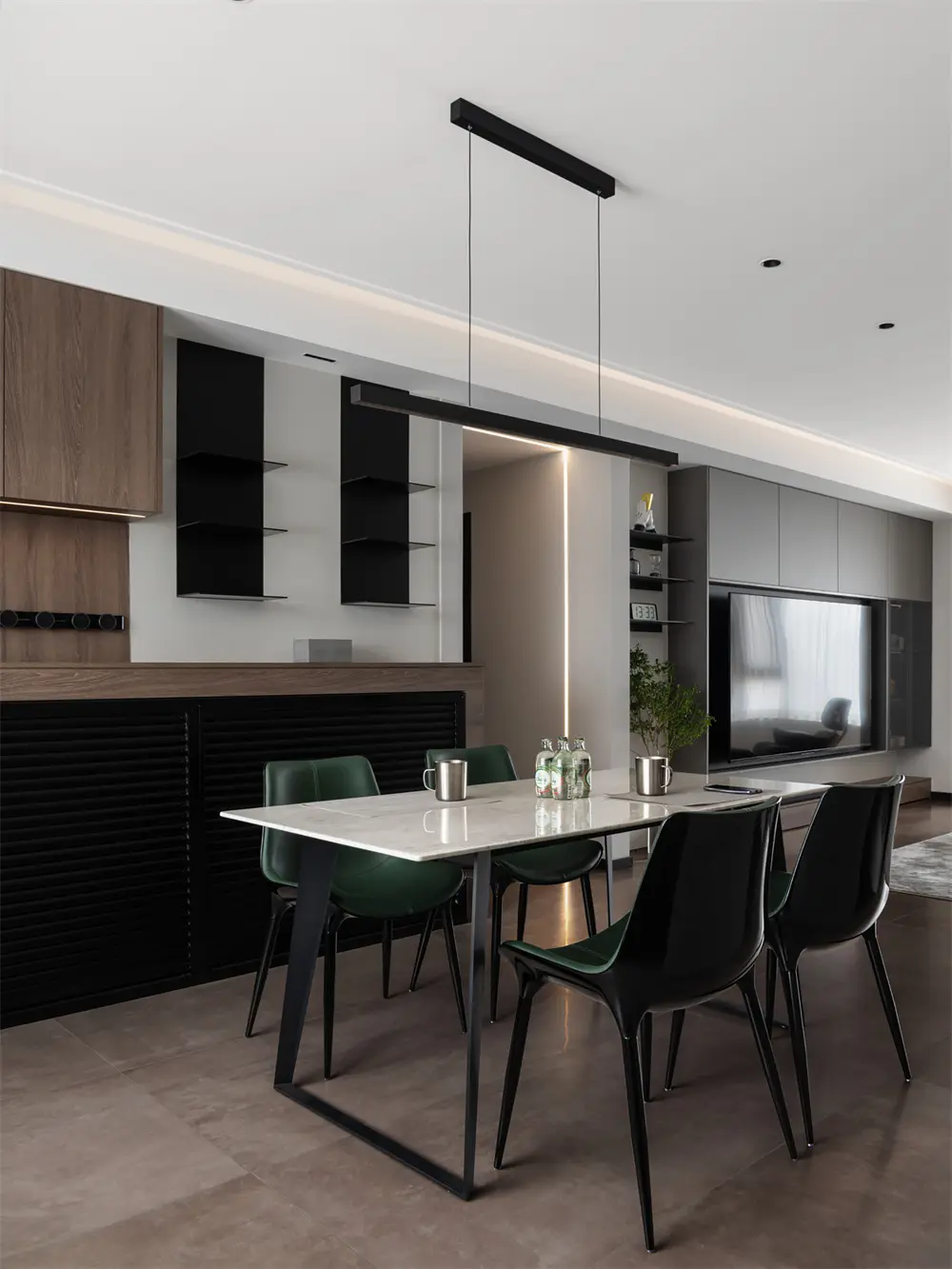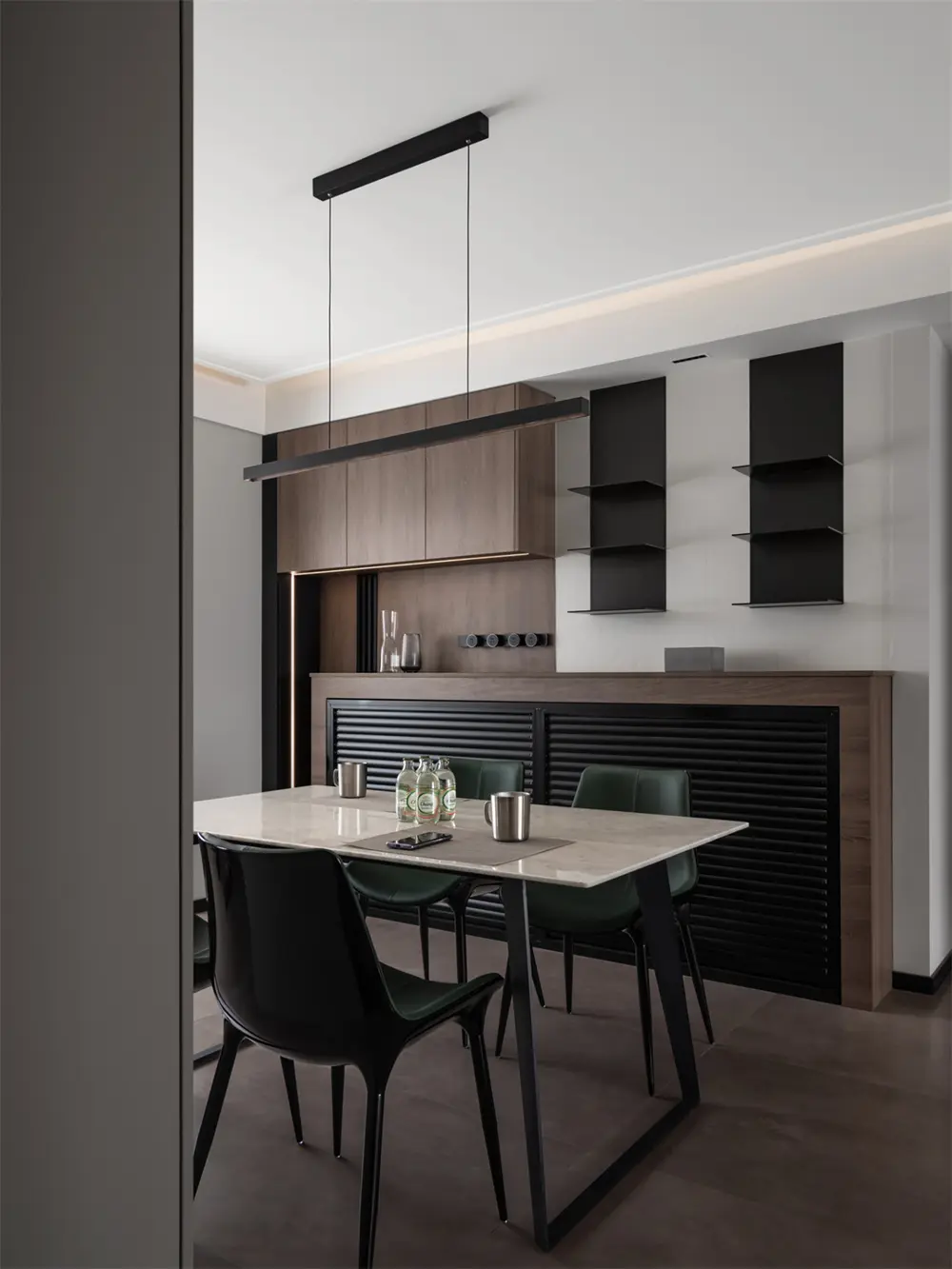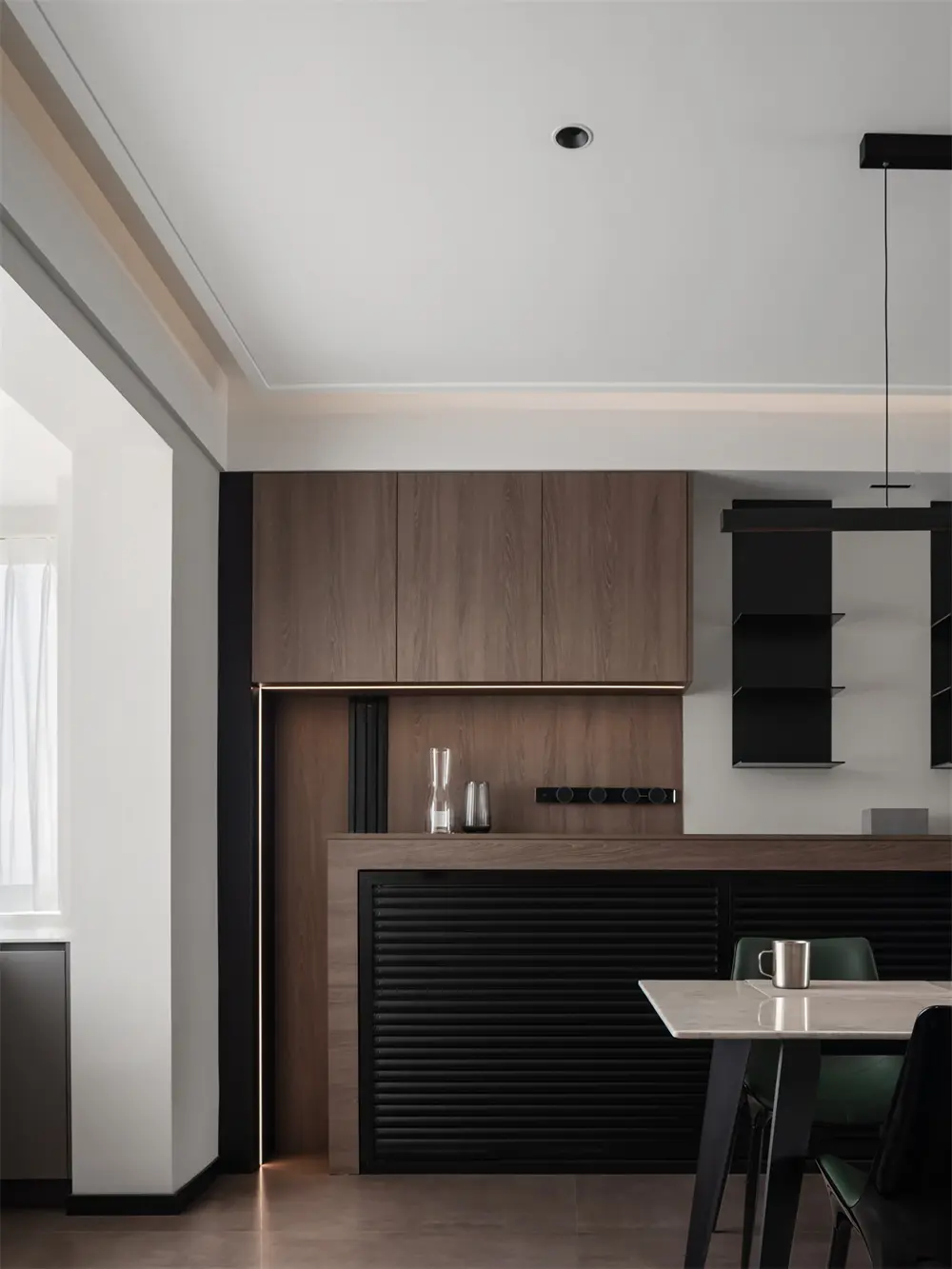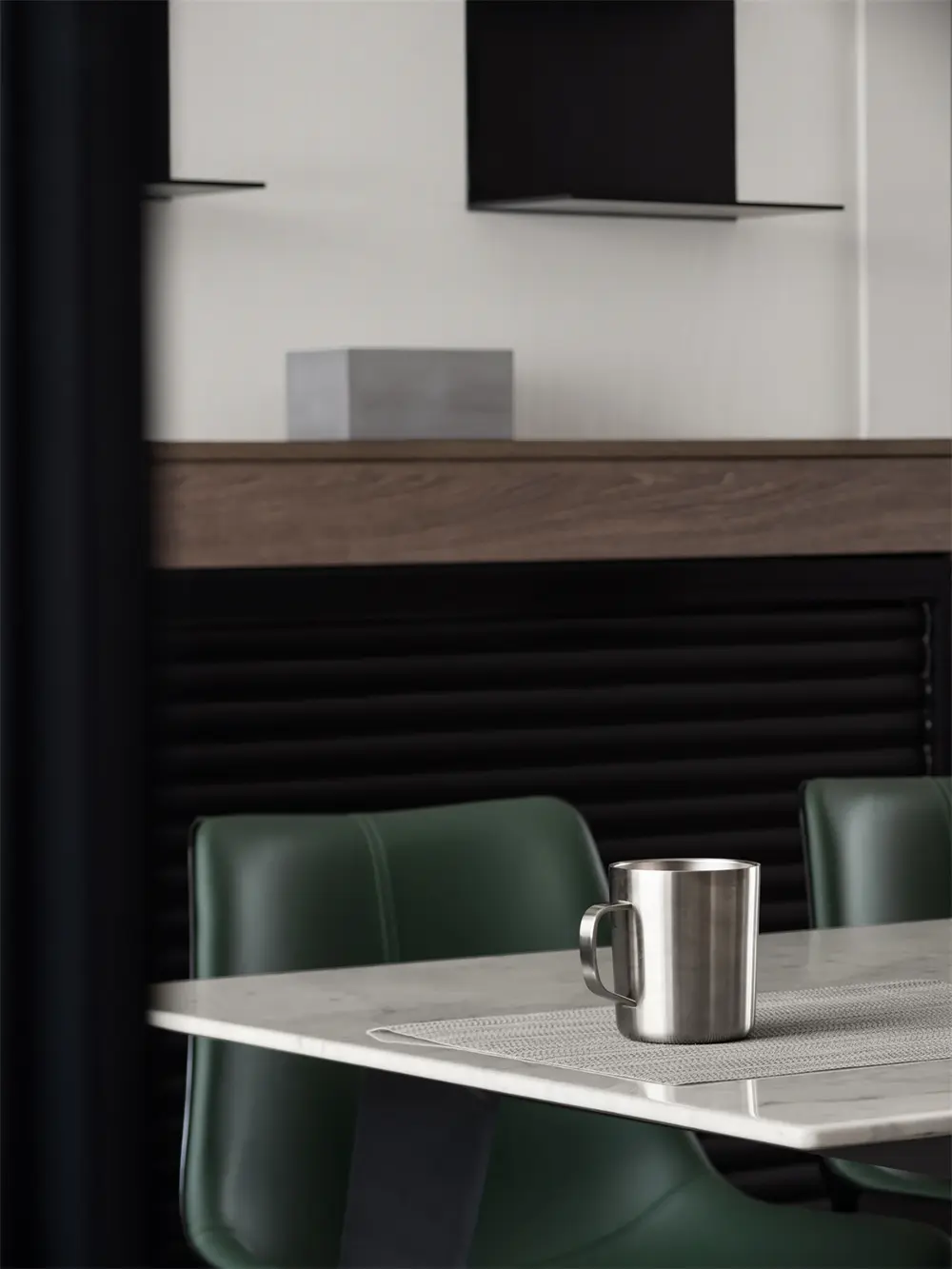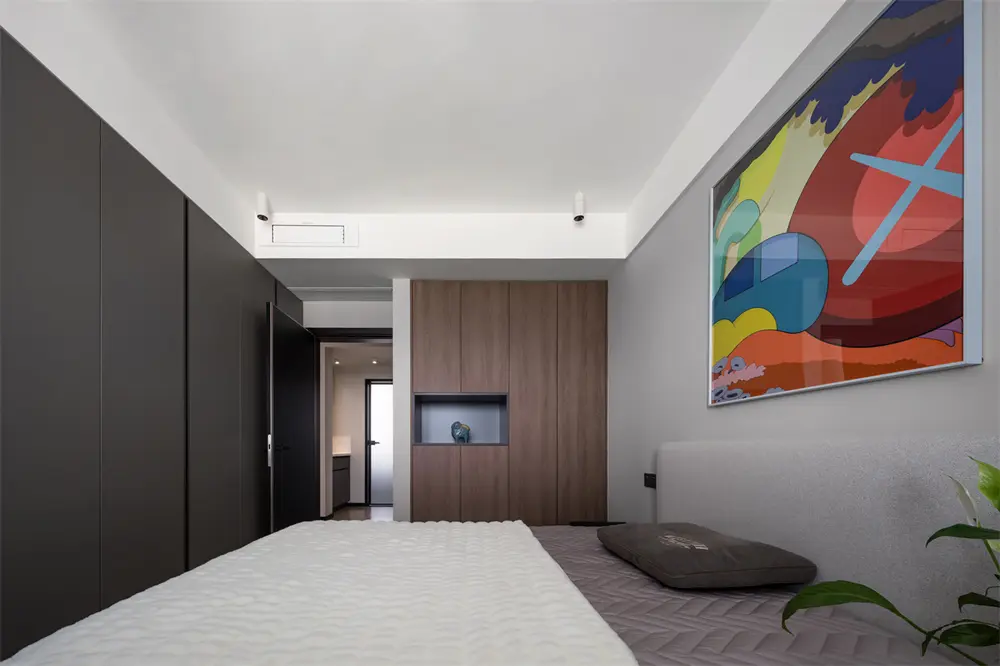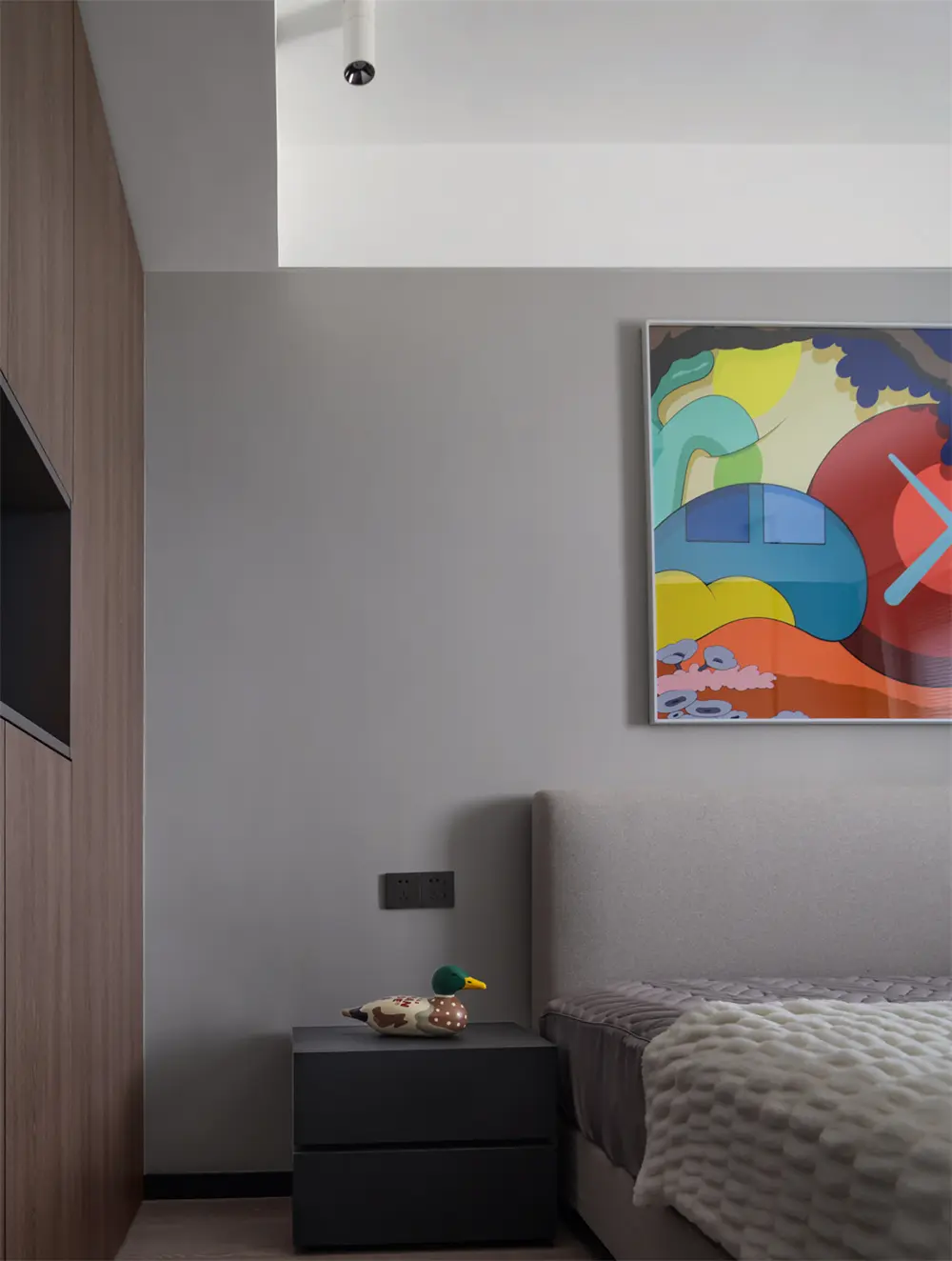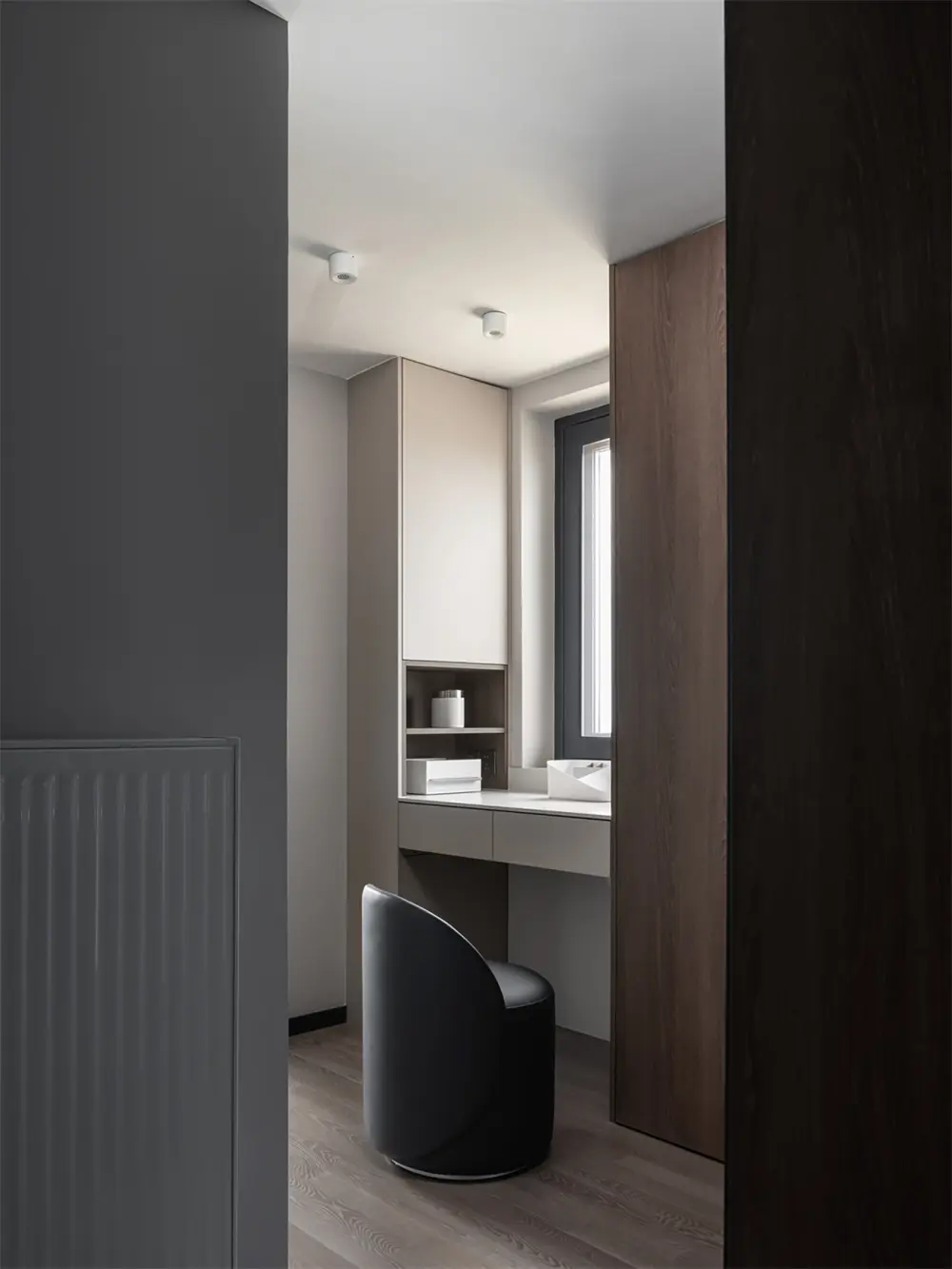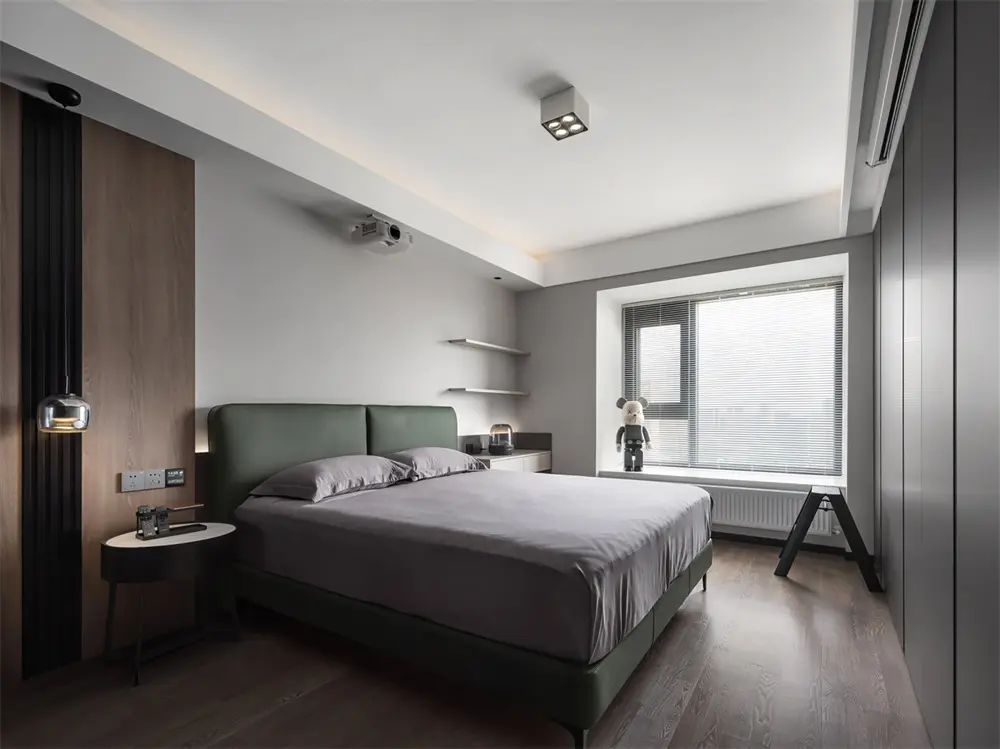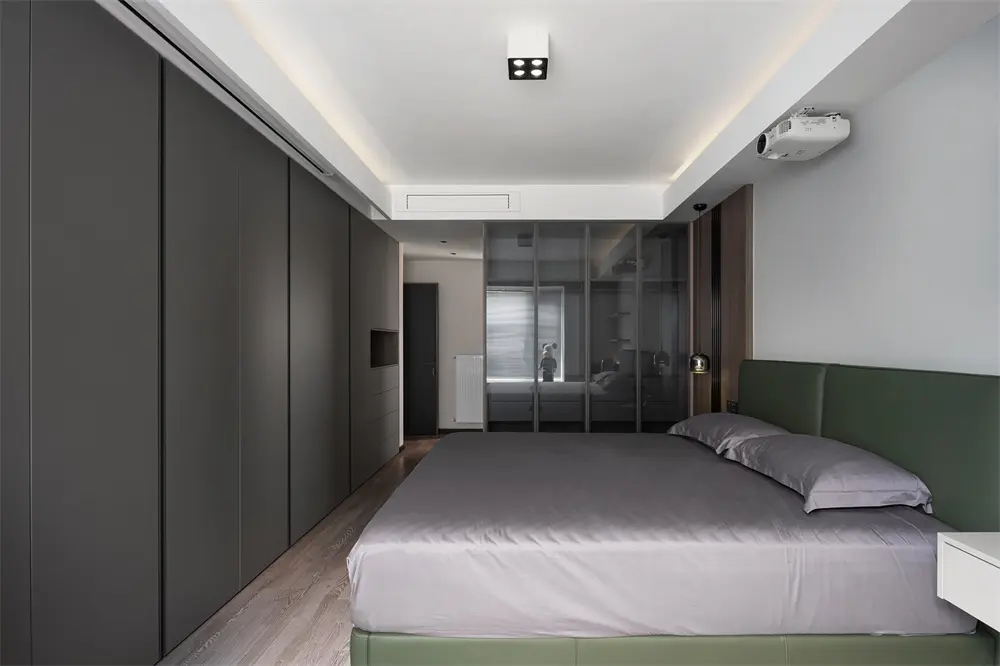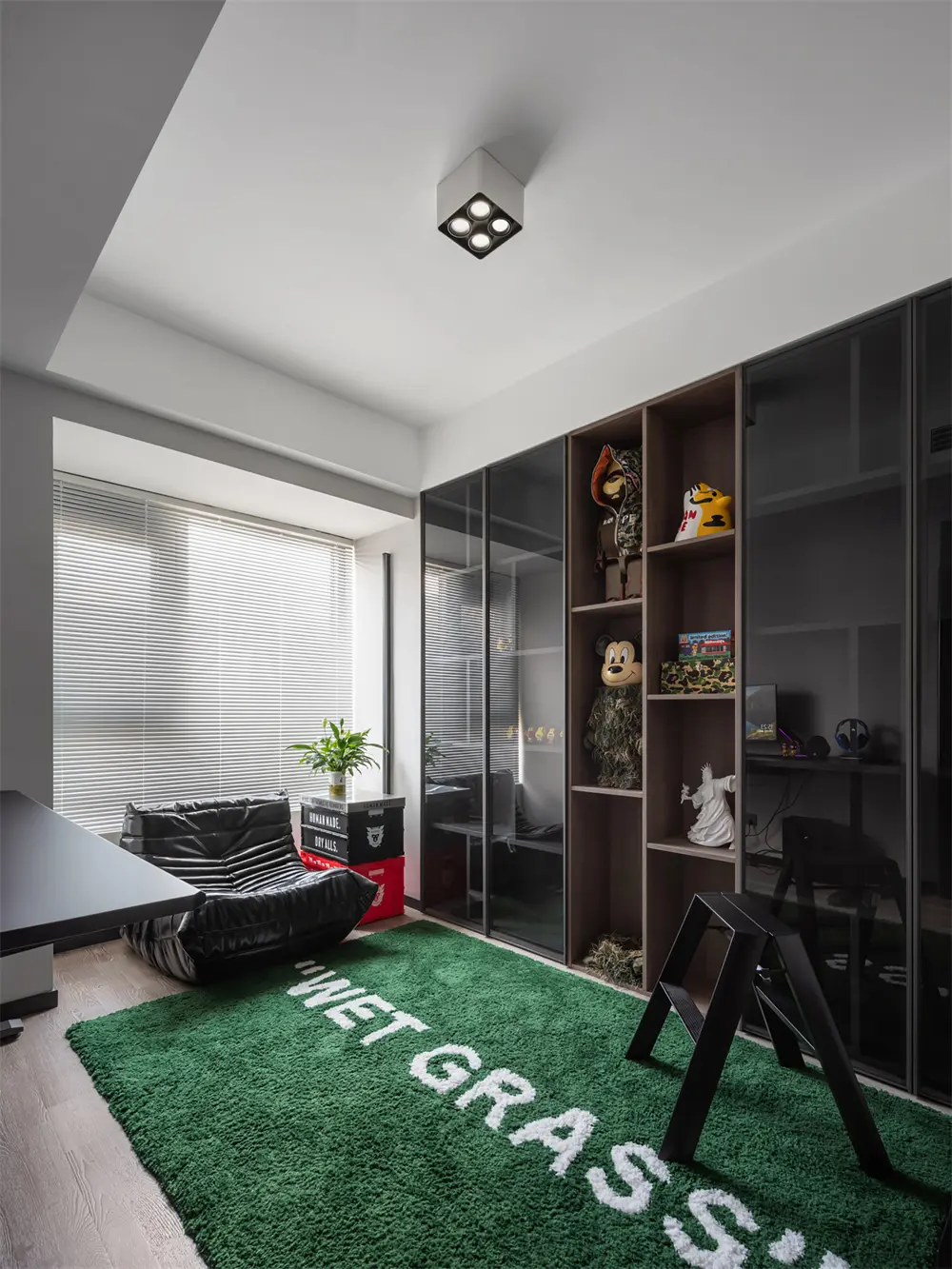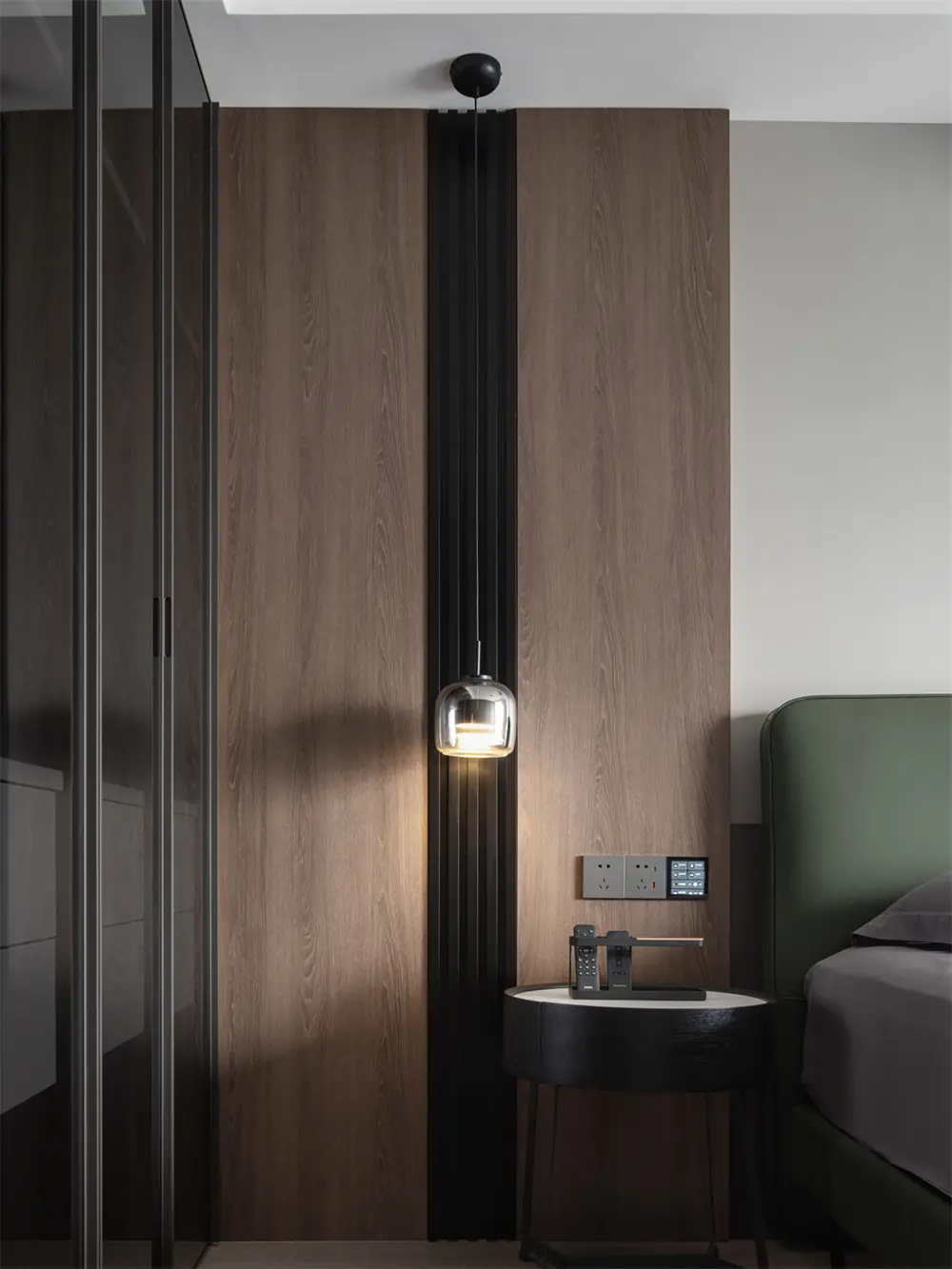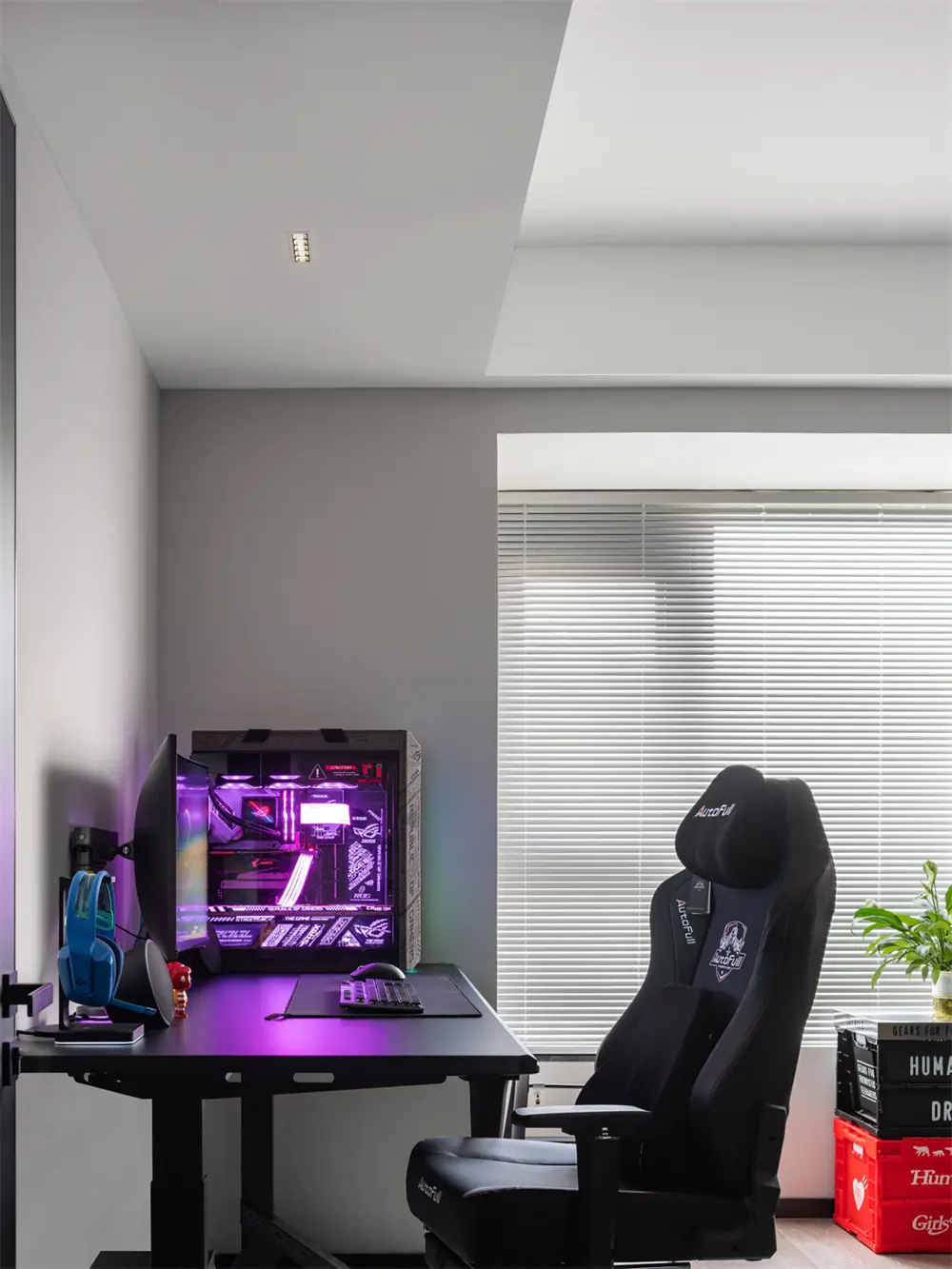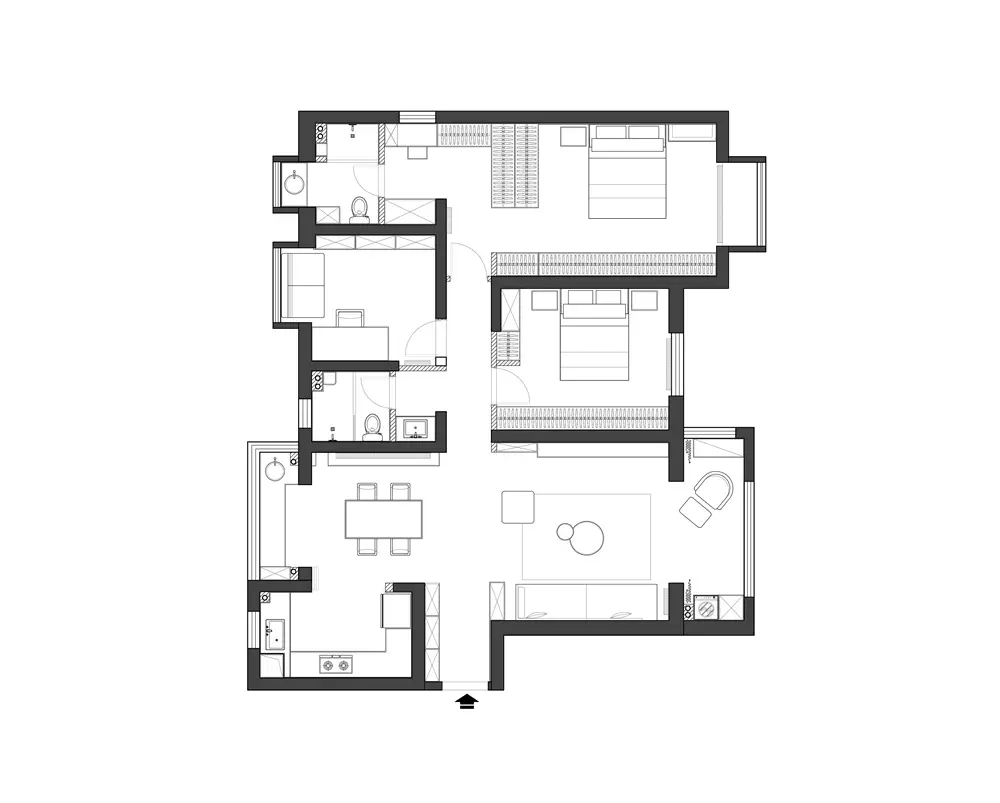 Wuhan, Hubei  interior designer who is born in 1985s
Since 2010. His works have been included in [Fashion TRENDS] [Zuke HOME] [ELLEDECO Home Gallery] [Sina Home] and other media platforms.
Personal Honors:
APR IID International Interior Design AWARDS 2022 (ARP IID AWARDS)
MUSE DESIGN AWARDS 2022 (Silver Award for Interior Design)
The 17th Golden Bund Award for Best Living Space in 2022 [Bronze Award]
2021 France Janus GPDP AWARD International Design Award [Silver Award for Living Space]