Forte Financial Island A3 Office Headquarters Building
The overall design of Forte Financial Island A3 Office Headquarters Building considers the function and the development of the group, through the reconstruction of space, the conference room and the event floor are placed as the conversion and connection floors between the direct enterprise and the group headquarters, taking into account the flexible use of the two. The atrium staircase on the floor of the group department makes the interior more open, strengthens the integration of internal space, and encourages employees to work green and energy-saving.
At the same time, the image elements of the group and the theme color of the river and sea run through the entire space. The standard office floor is divided into four working modes: focus, learning, teamwork, and social interaction, and different space modules are arranged according to the lighting conditions of the space, creating a space conducive to enterprise innovation and communication and improving work efficiency. The office layer adopts standardized methods and a unified image, effectively improving construction efficiency and quality.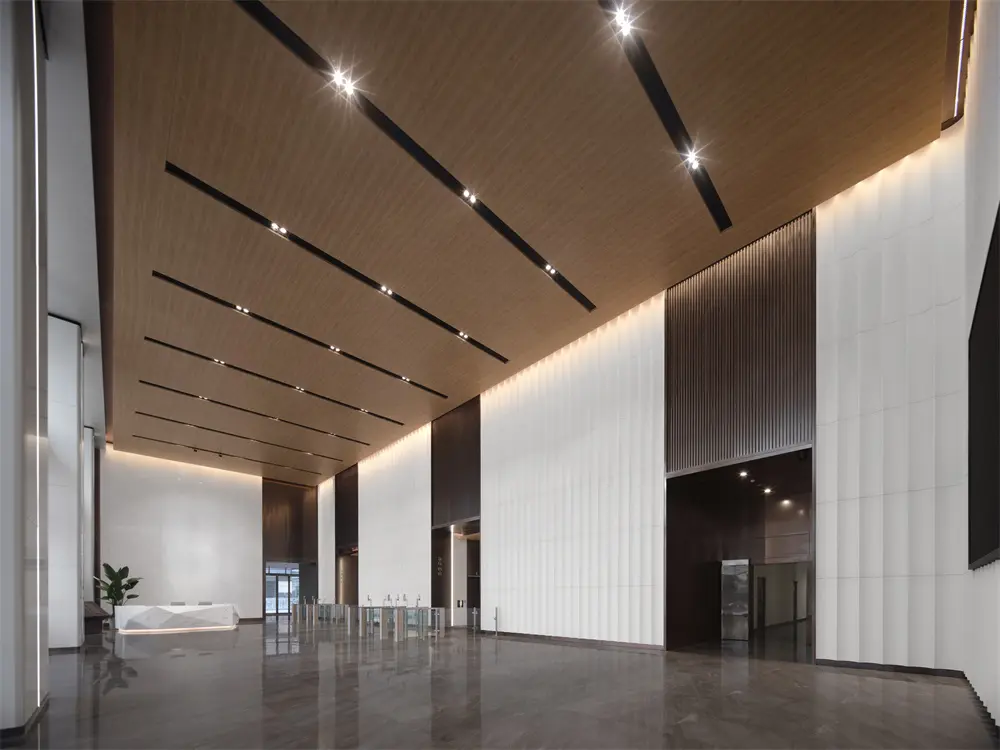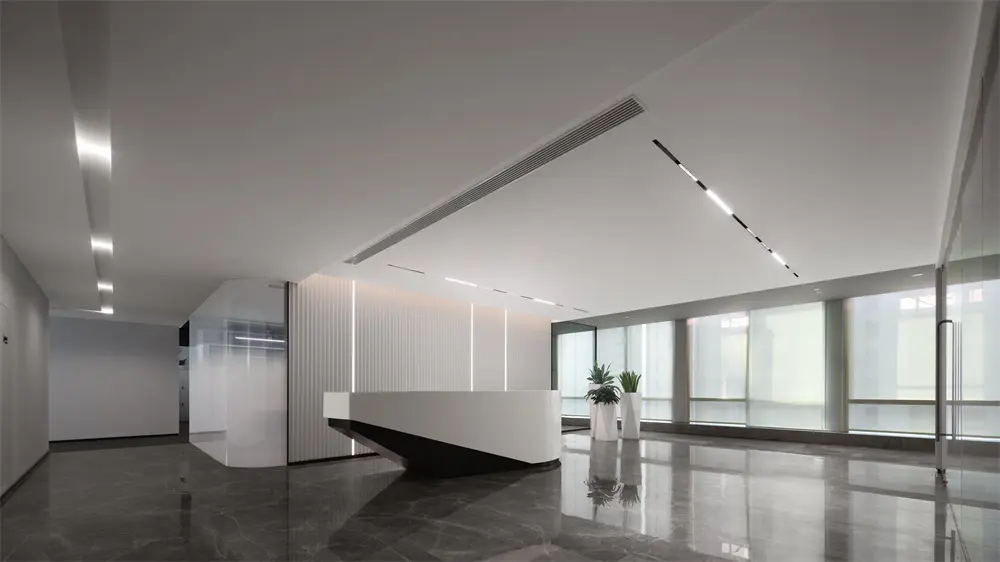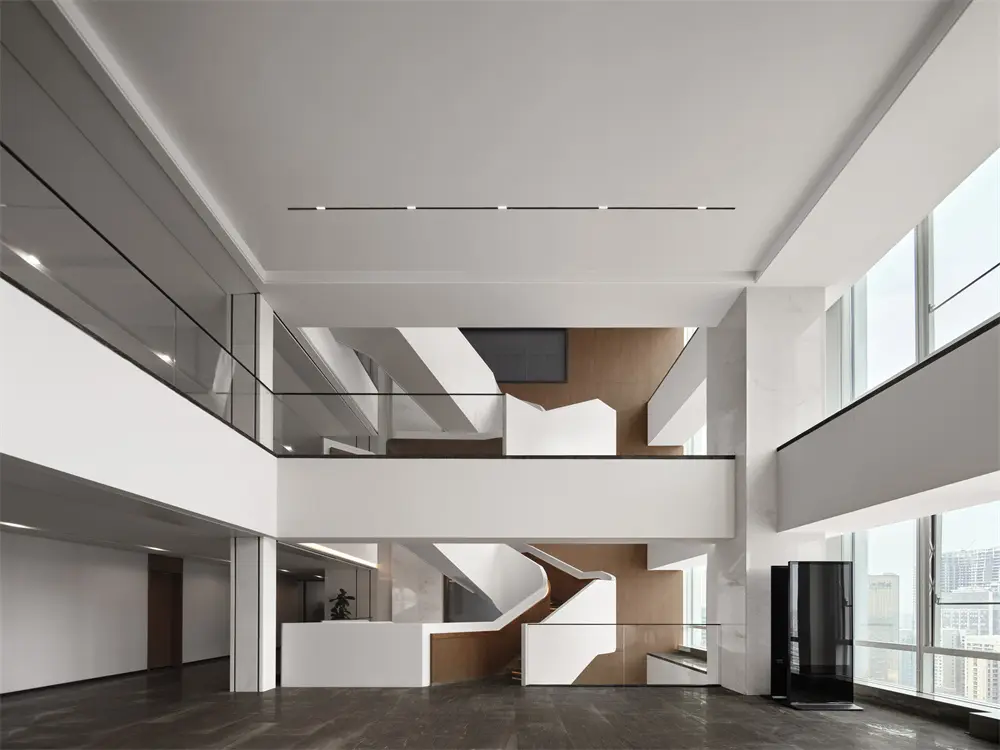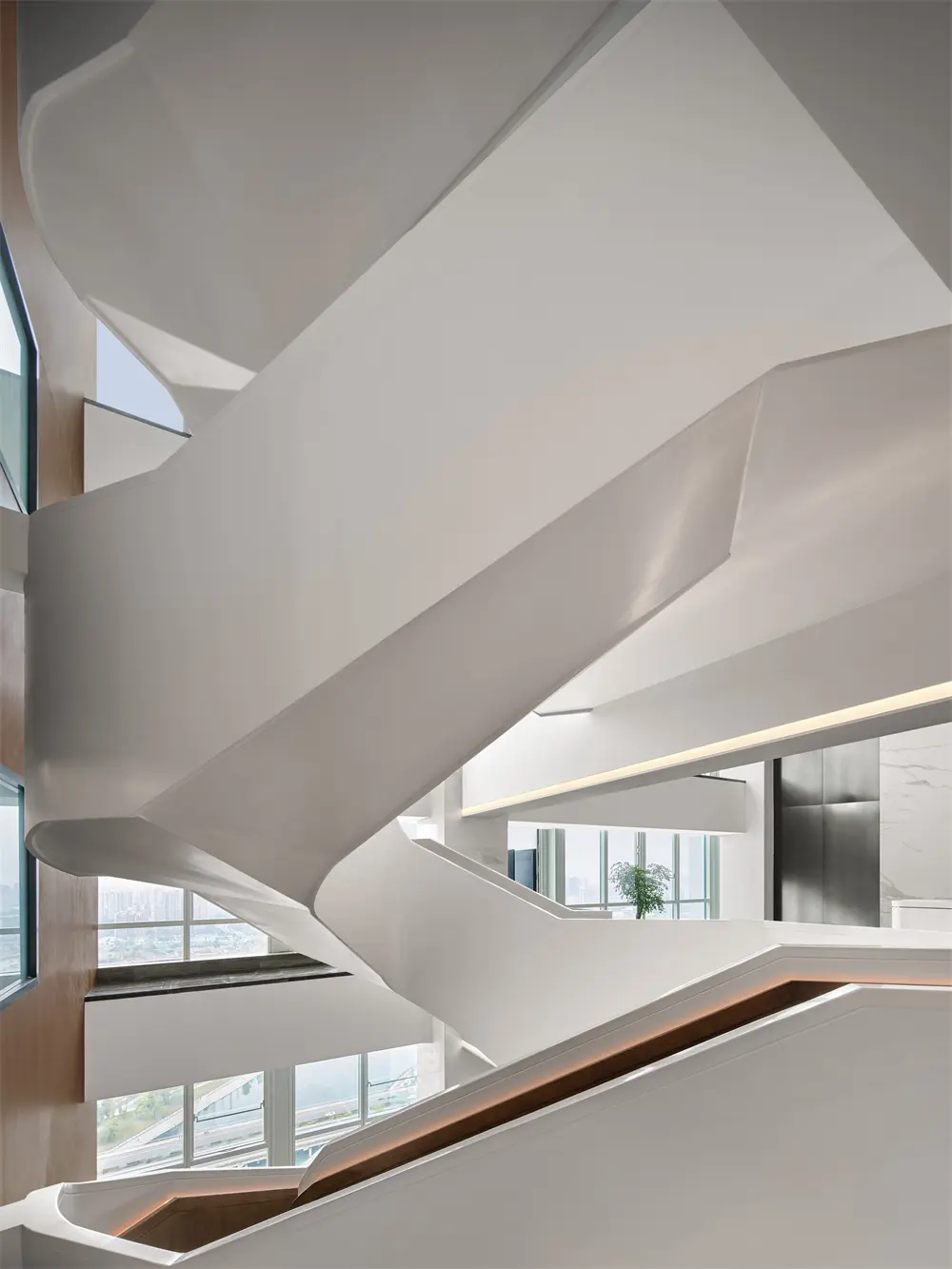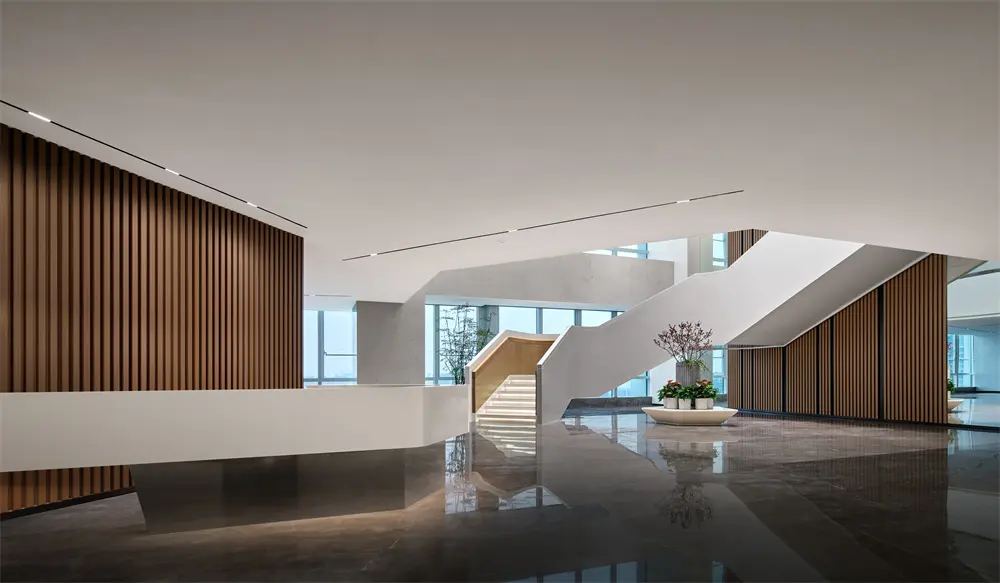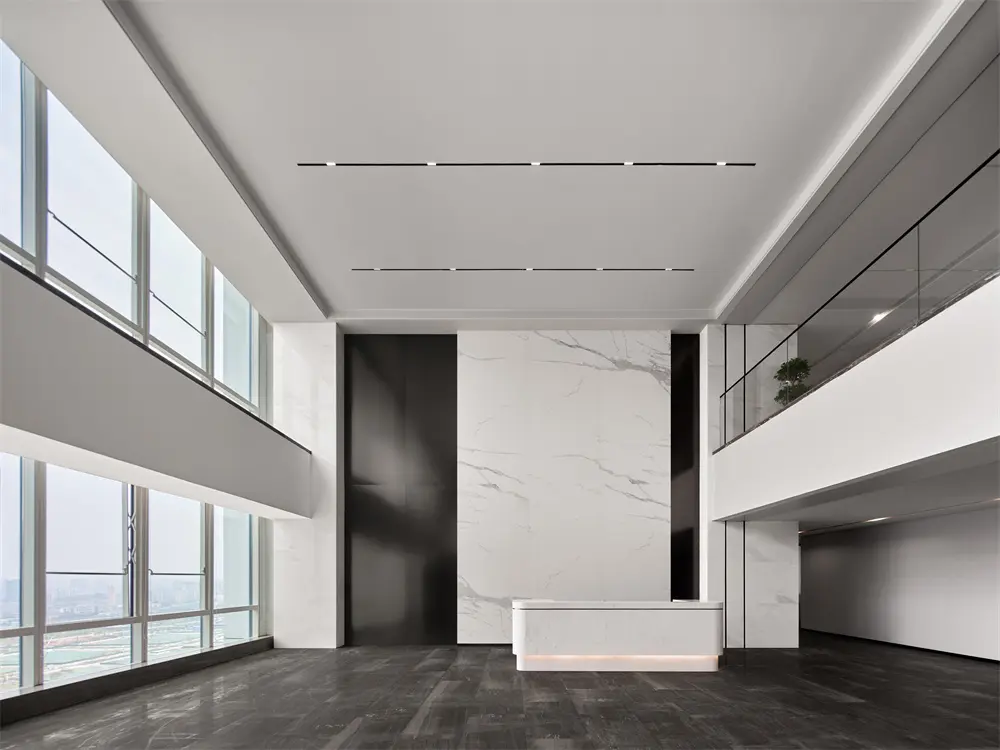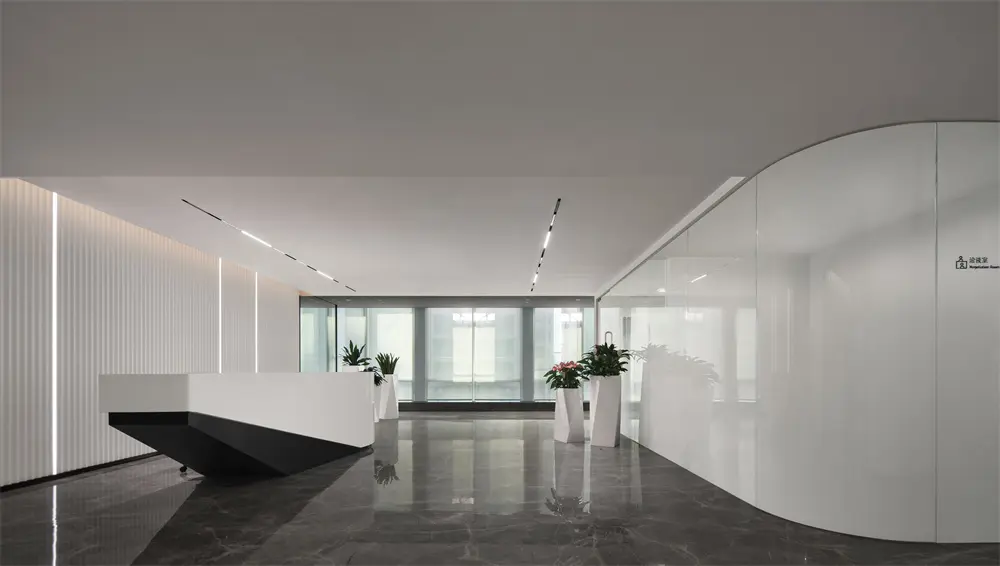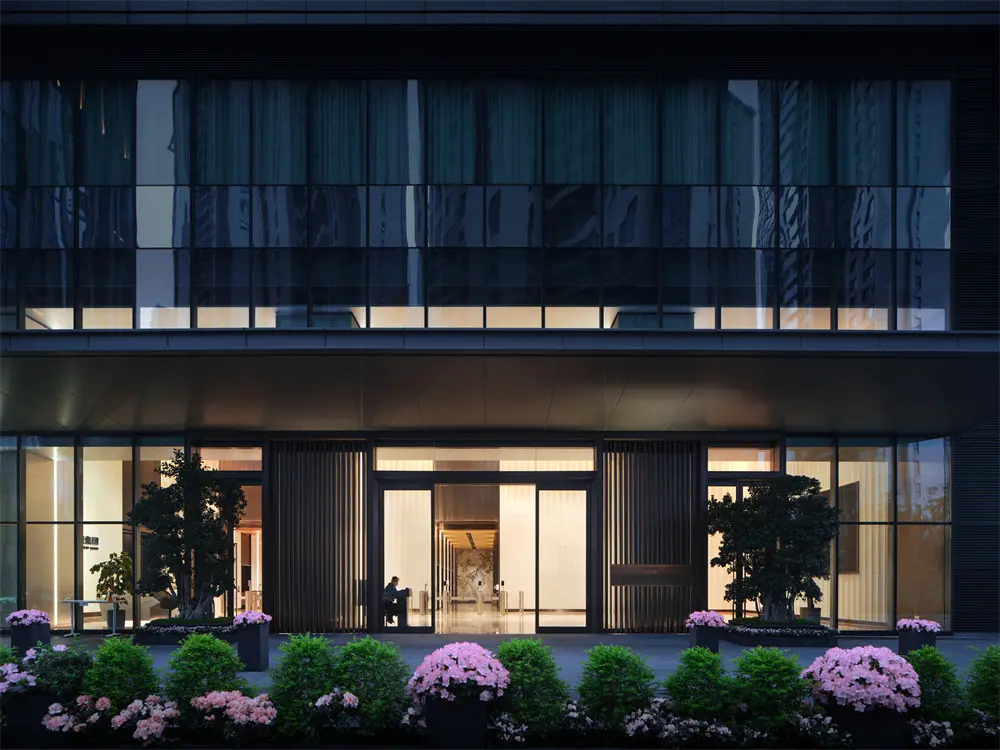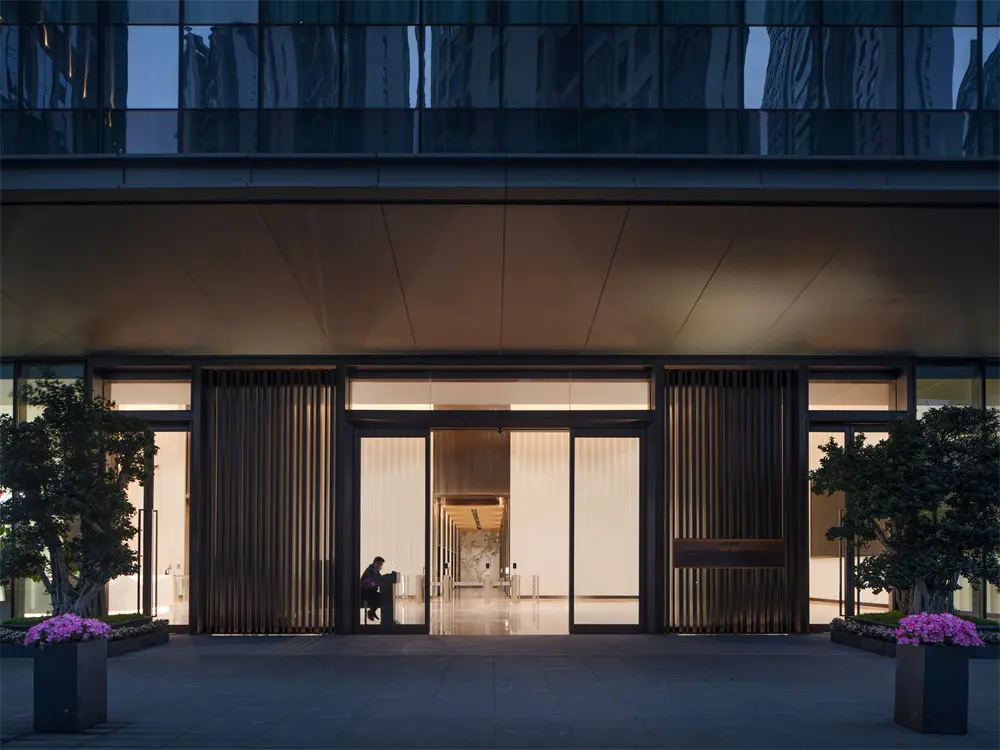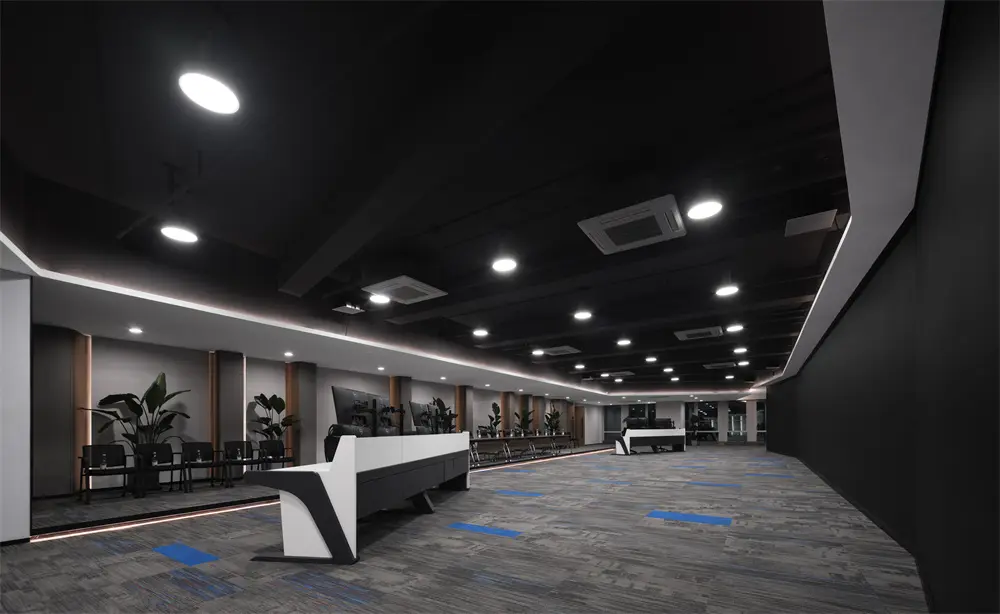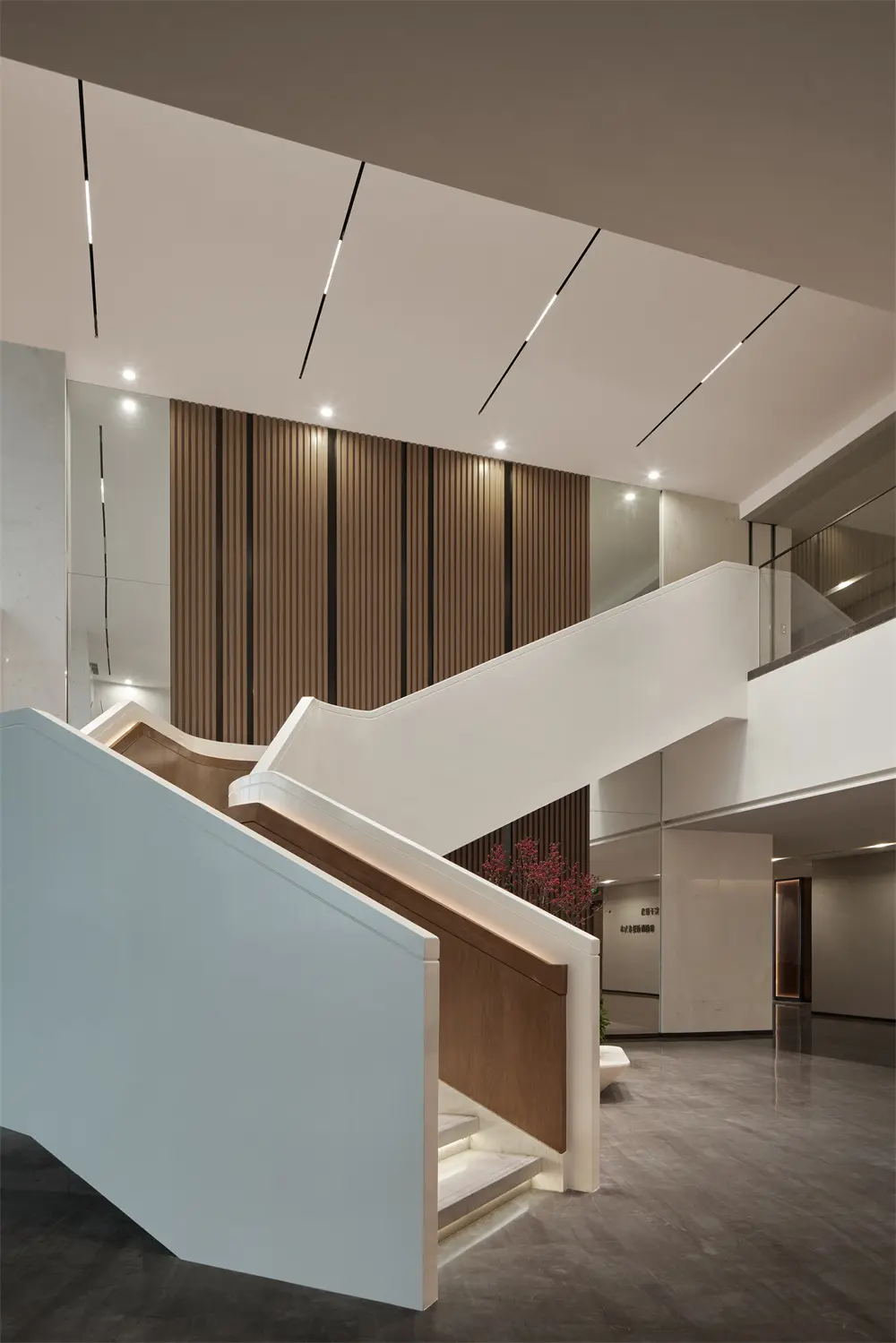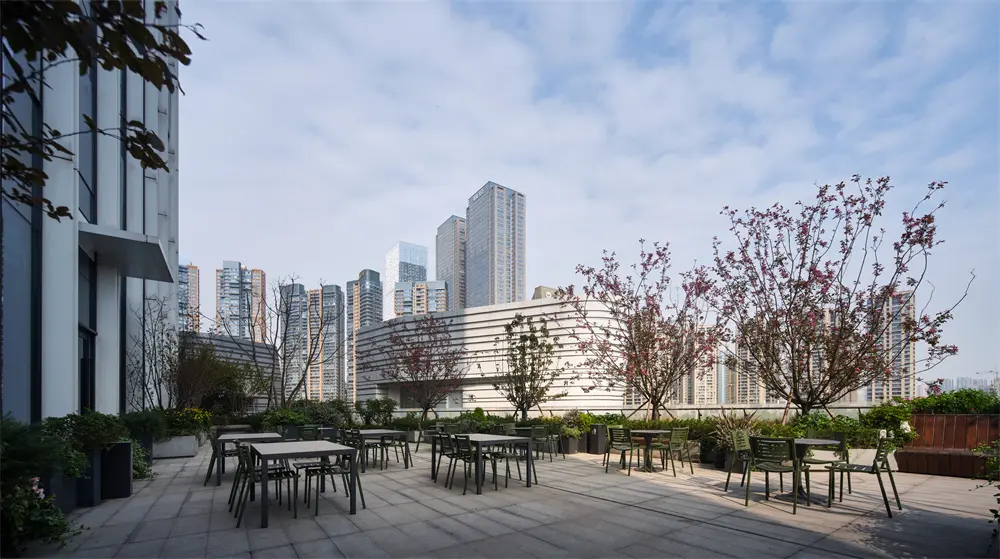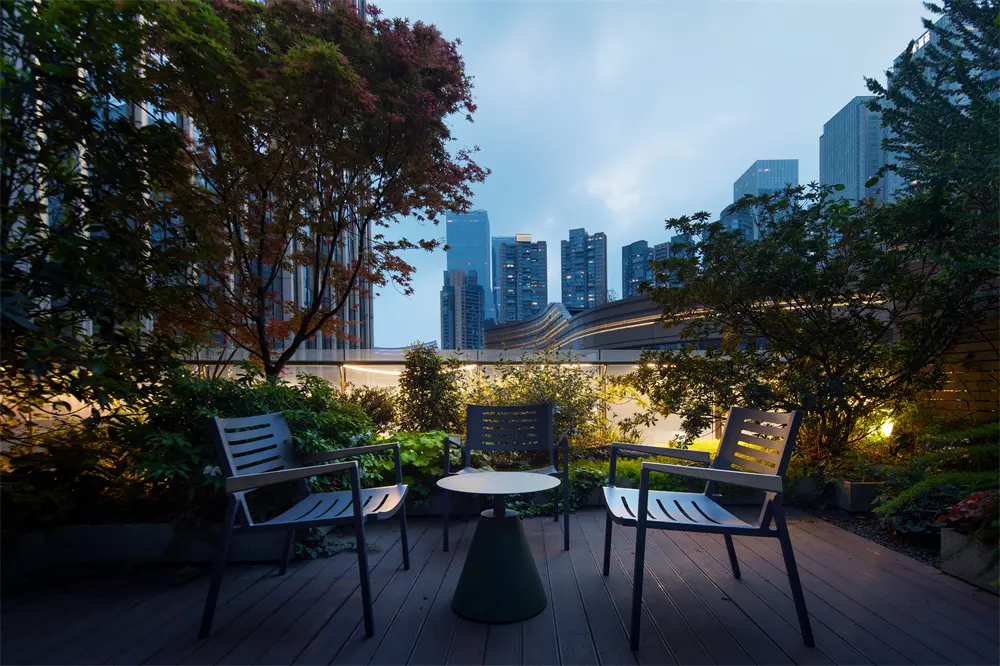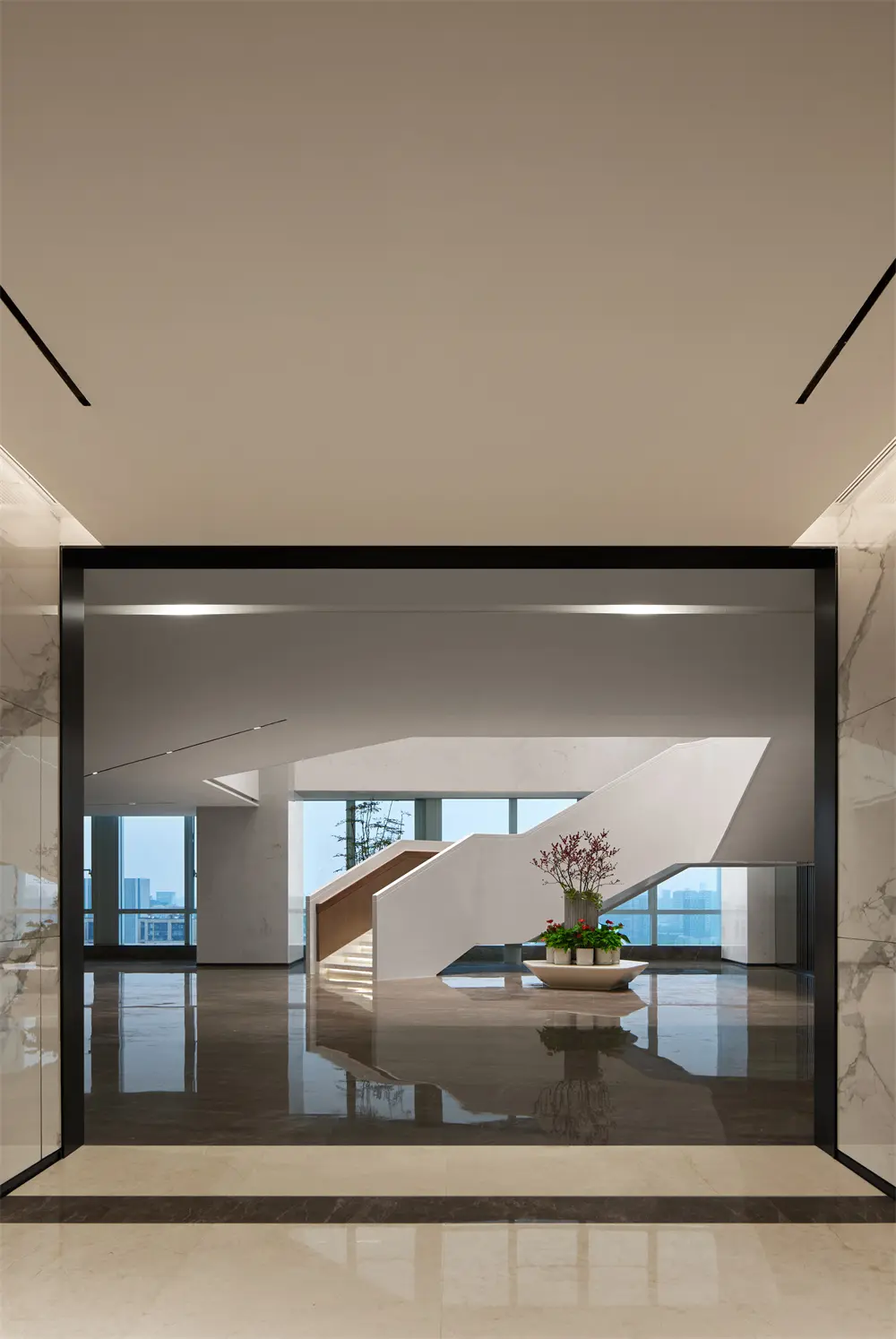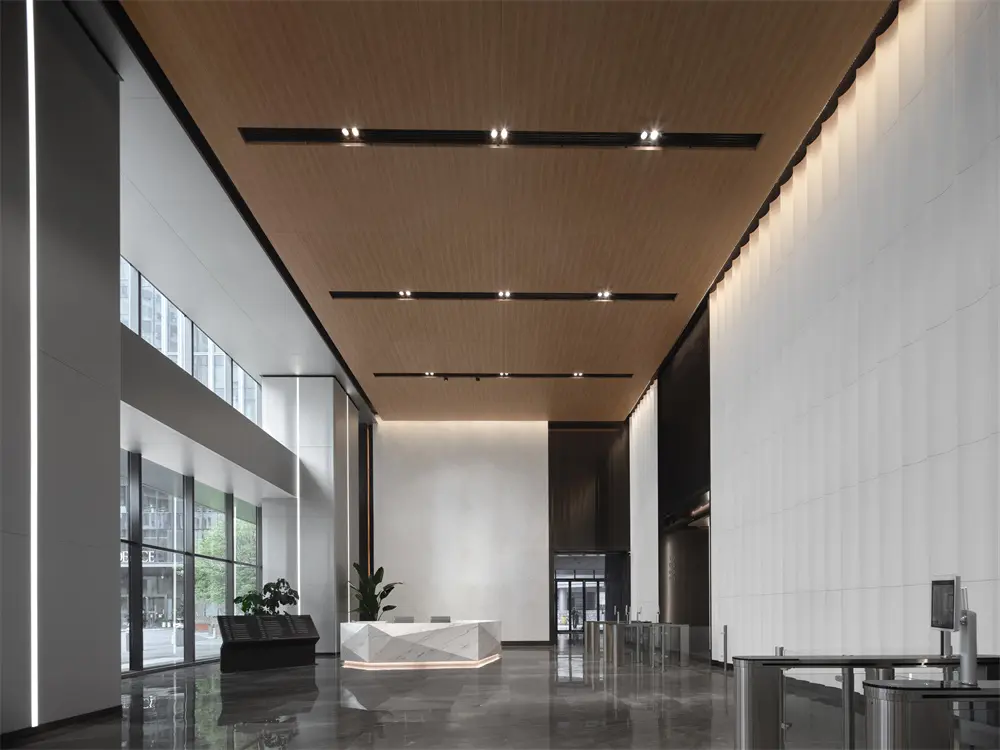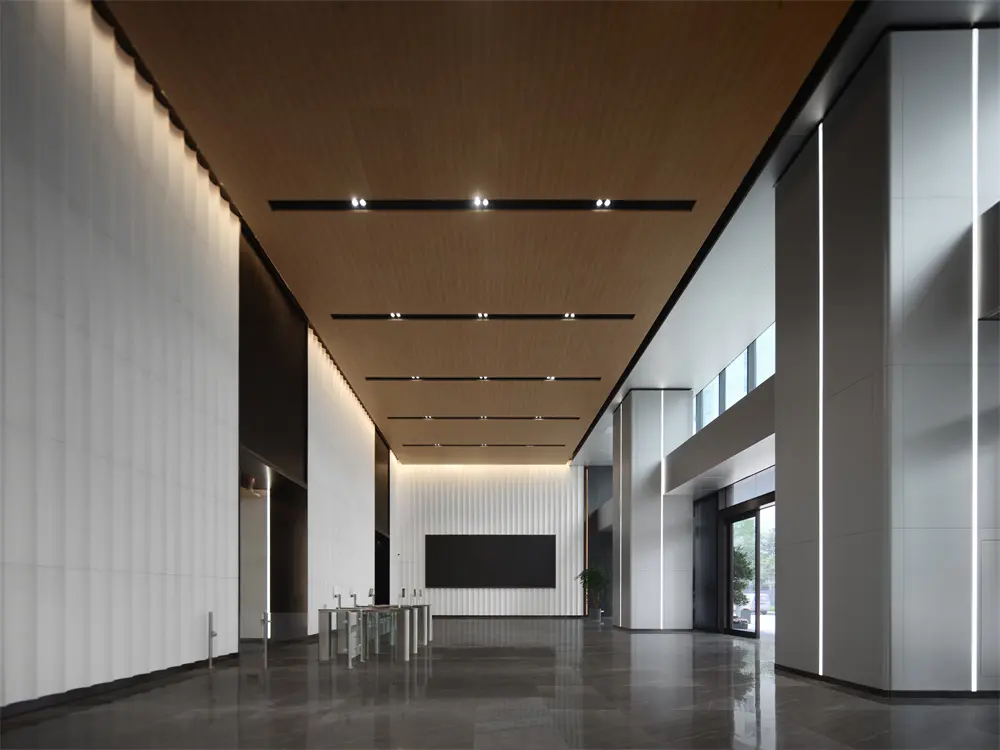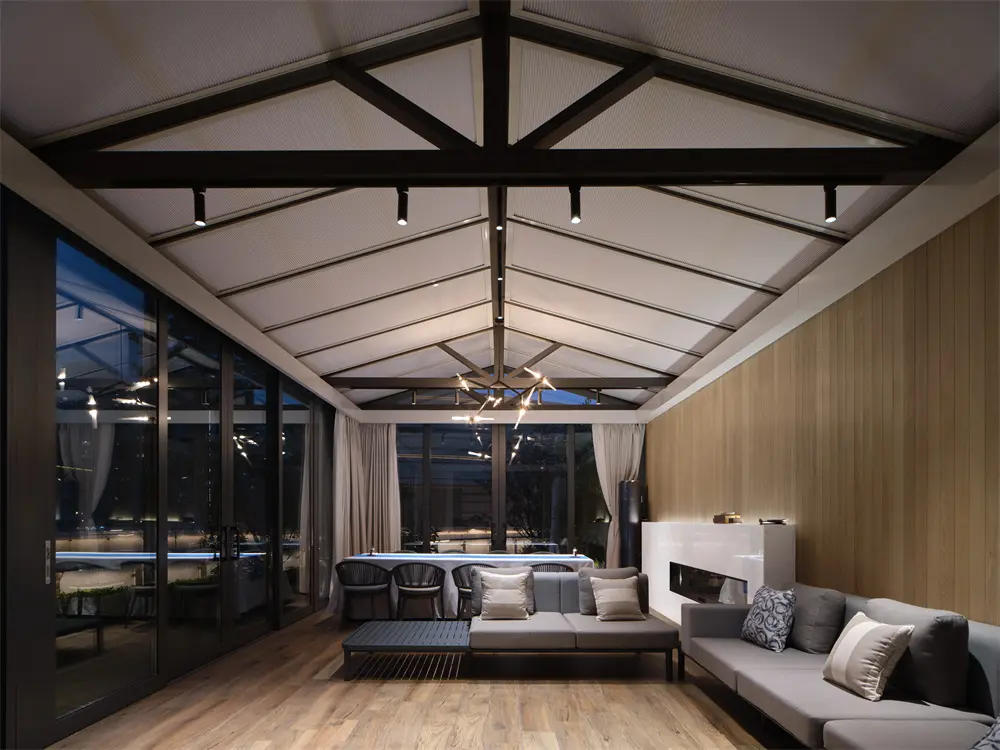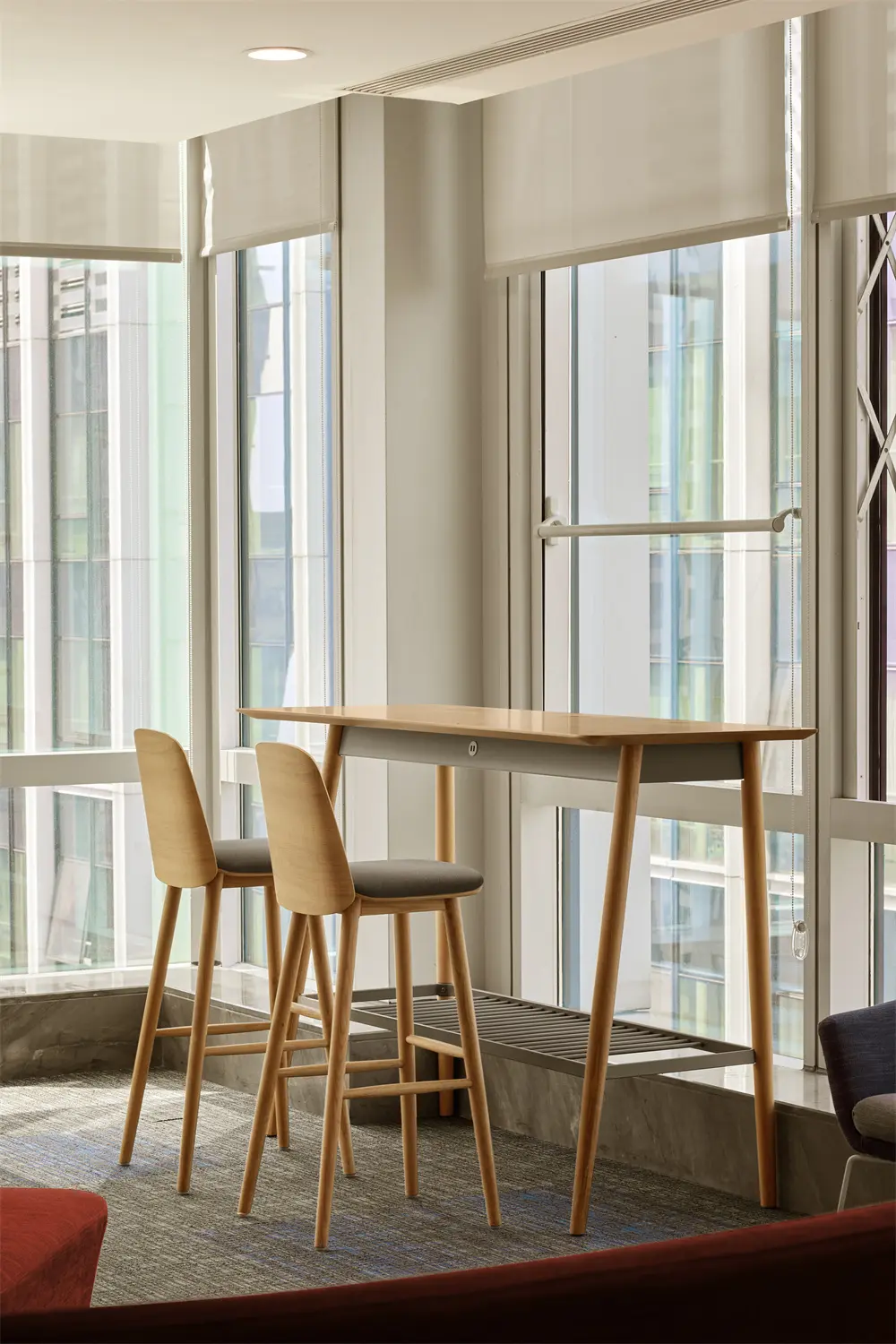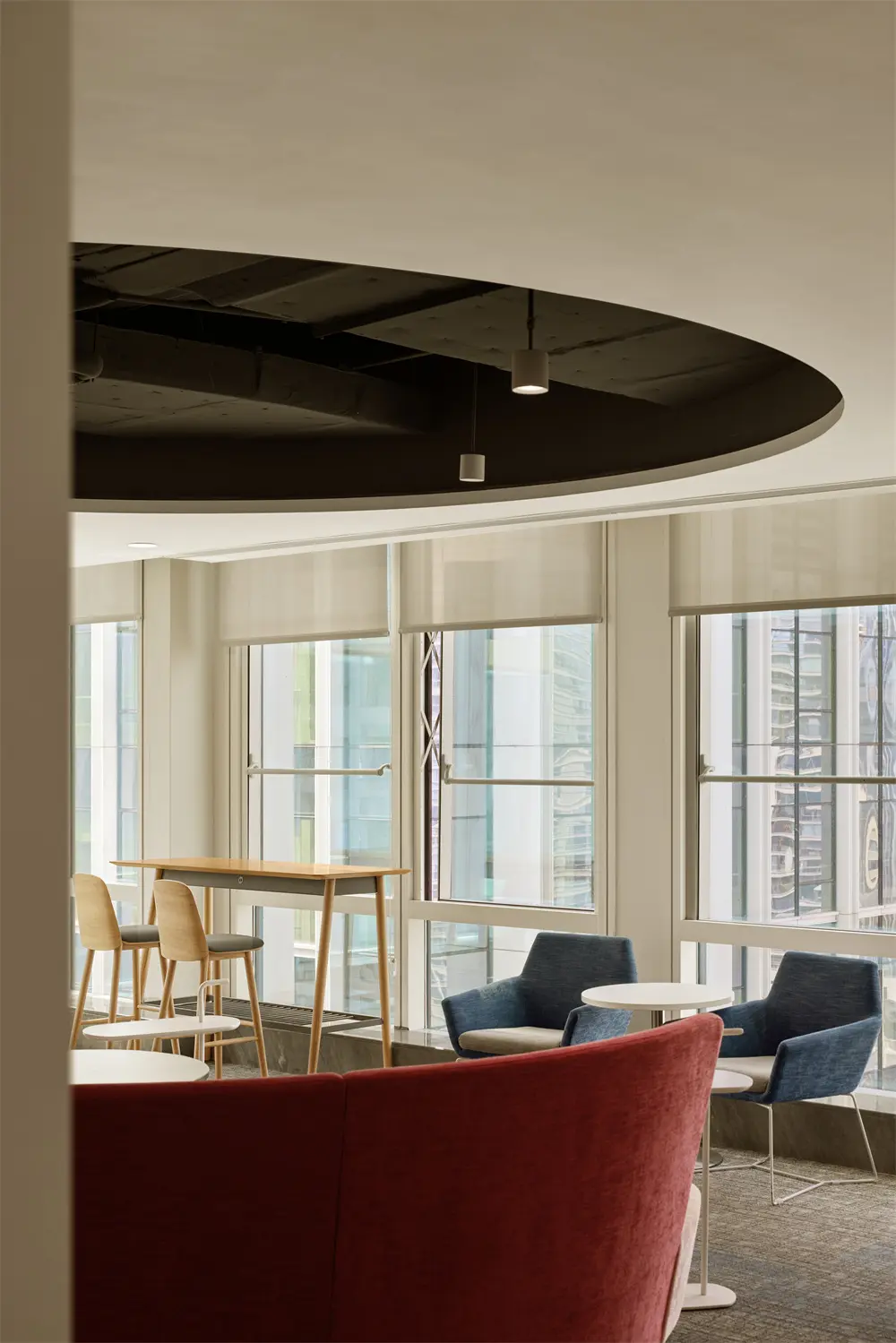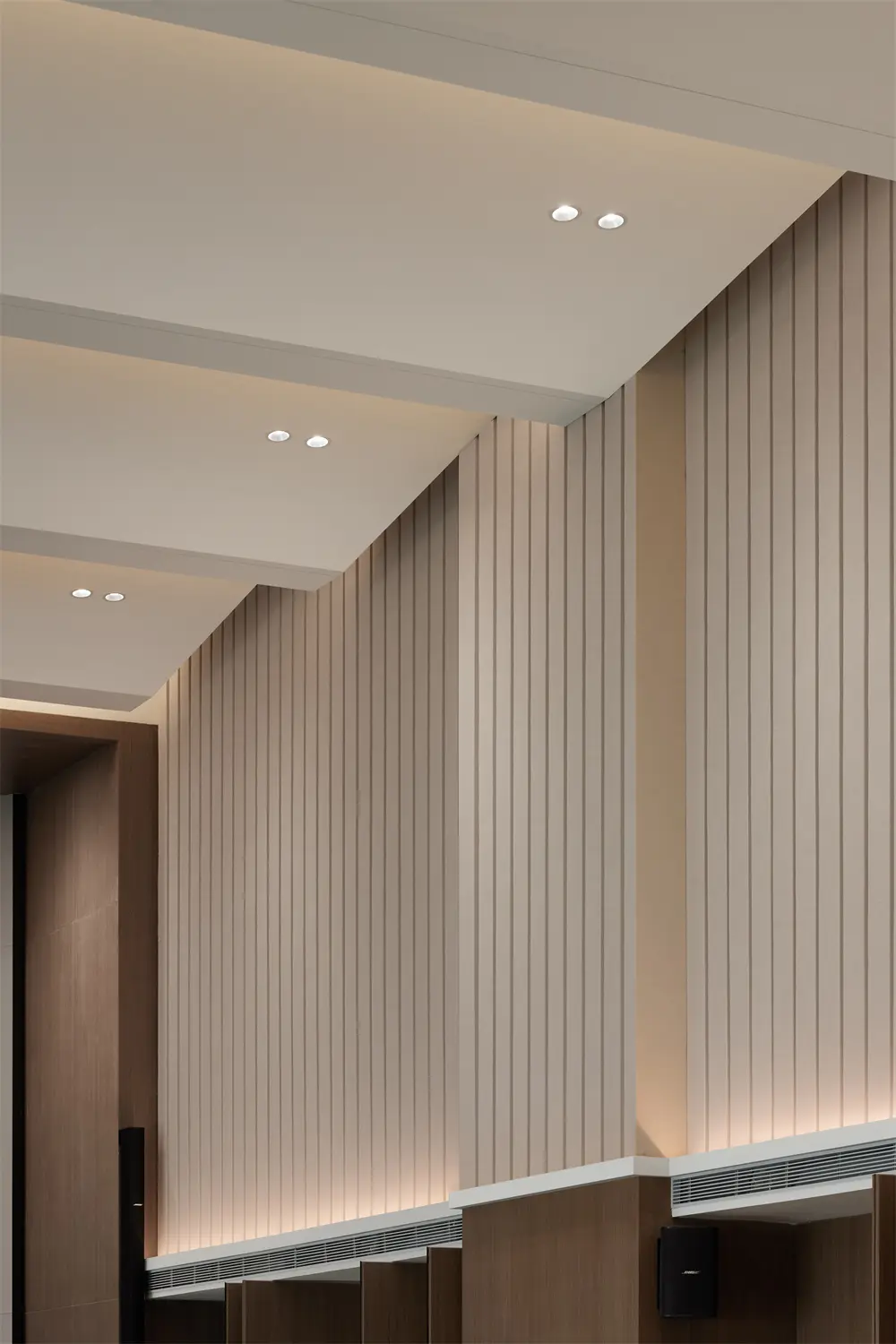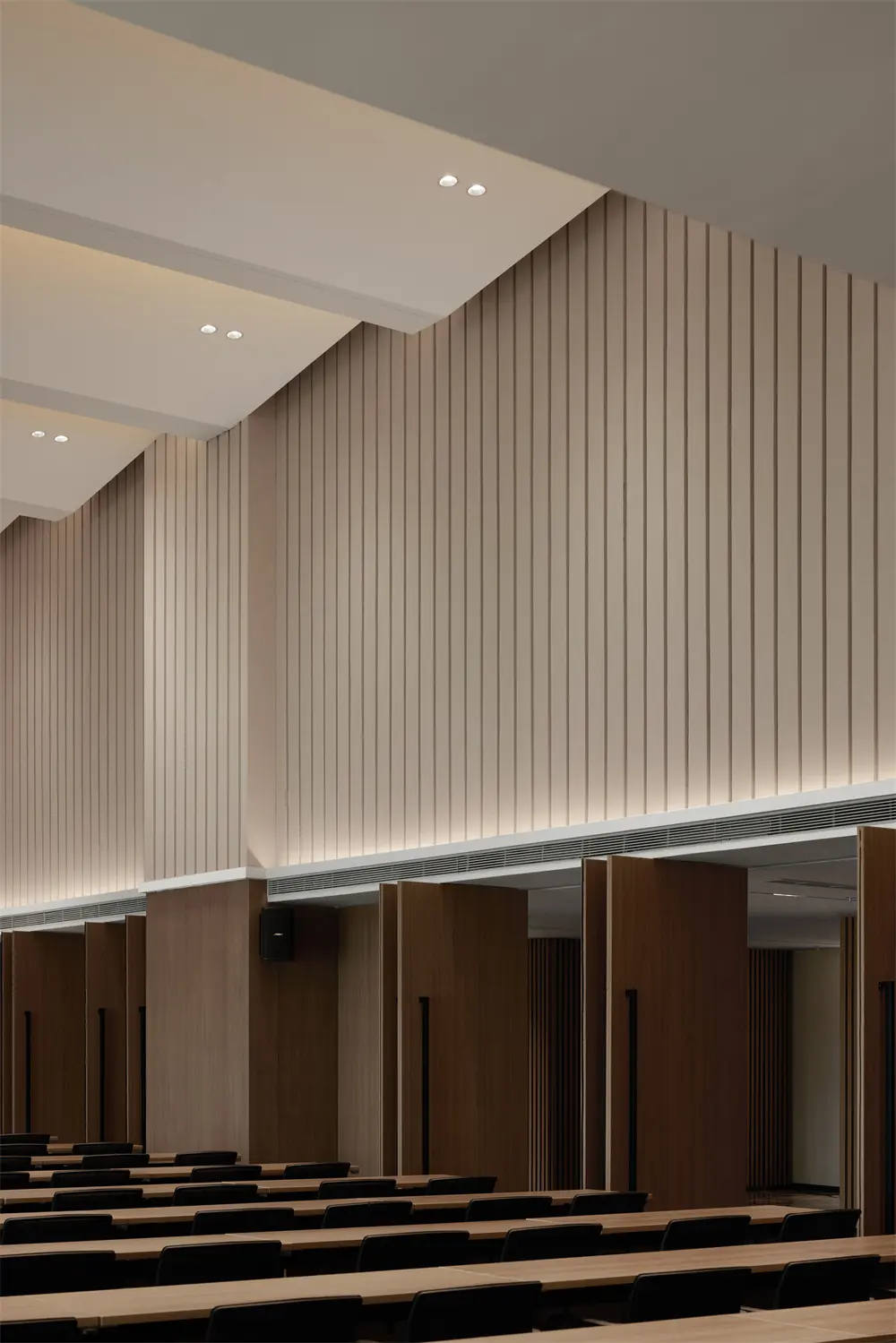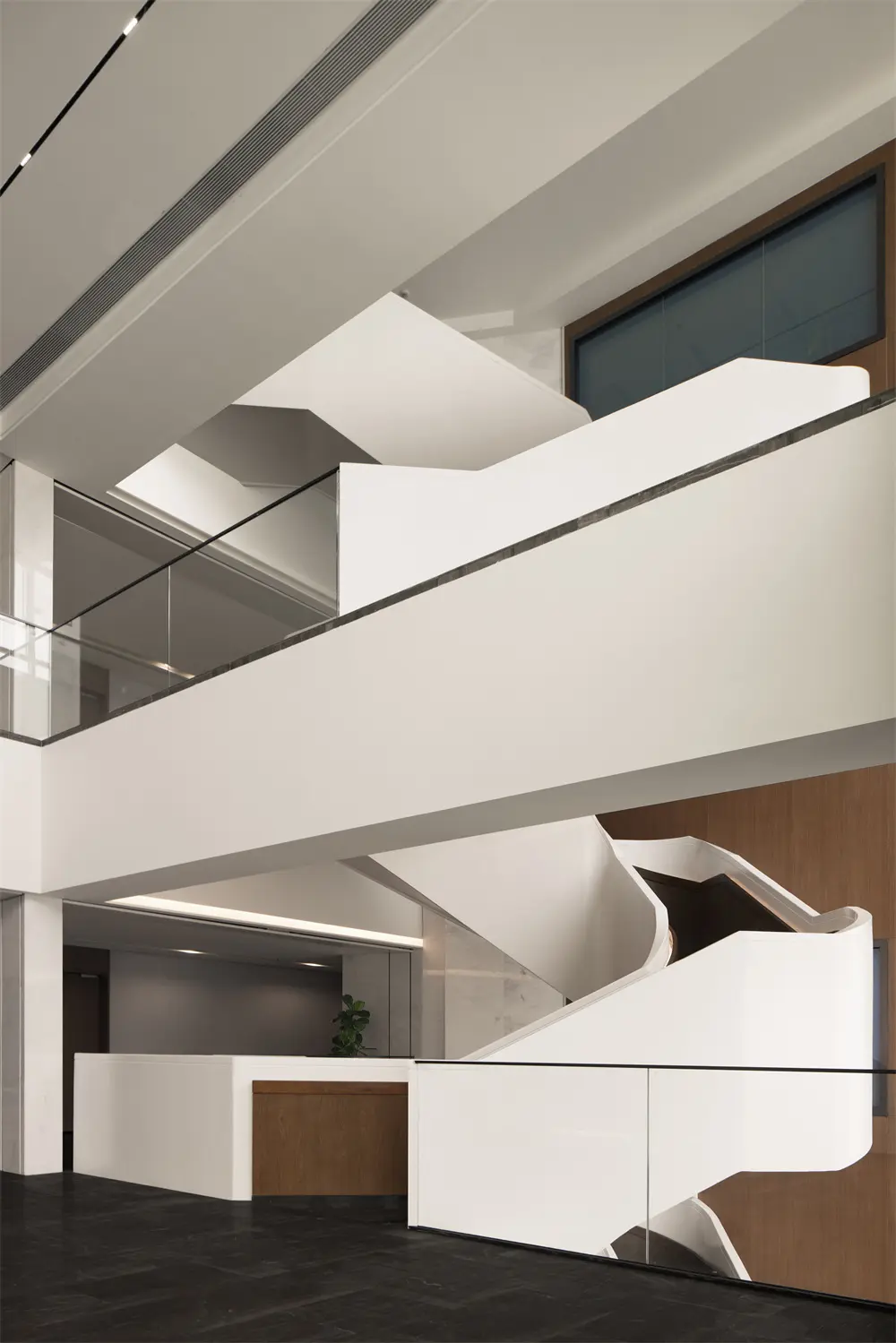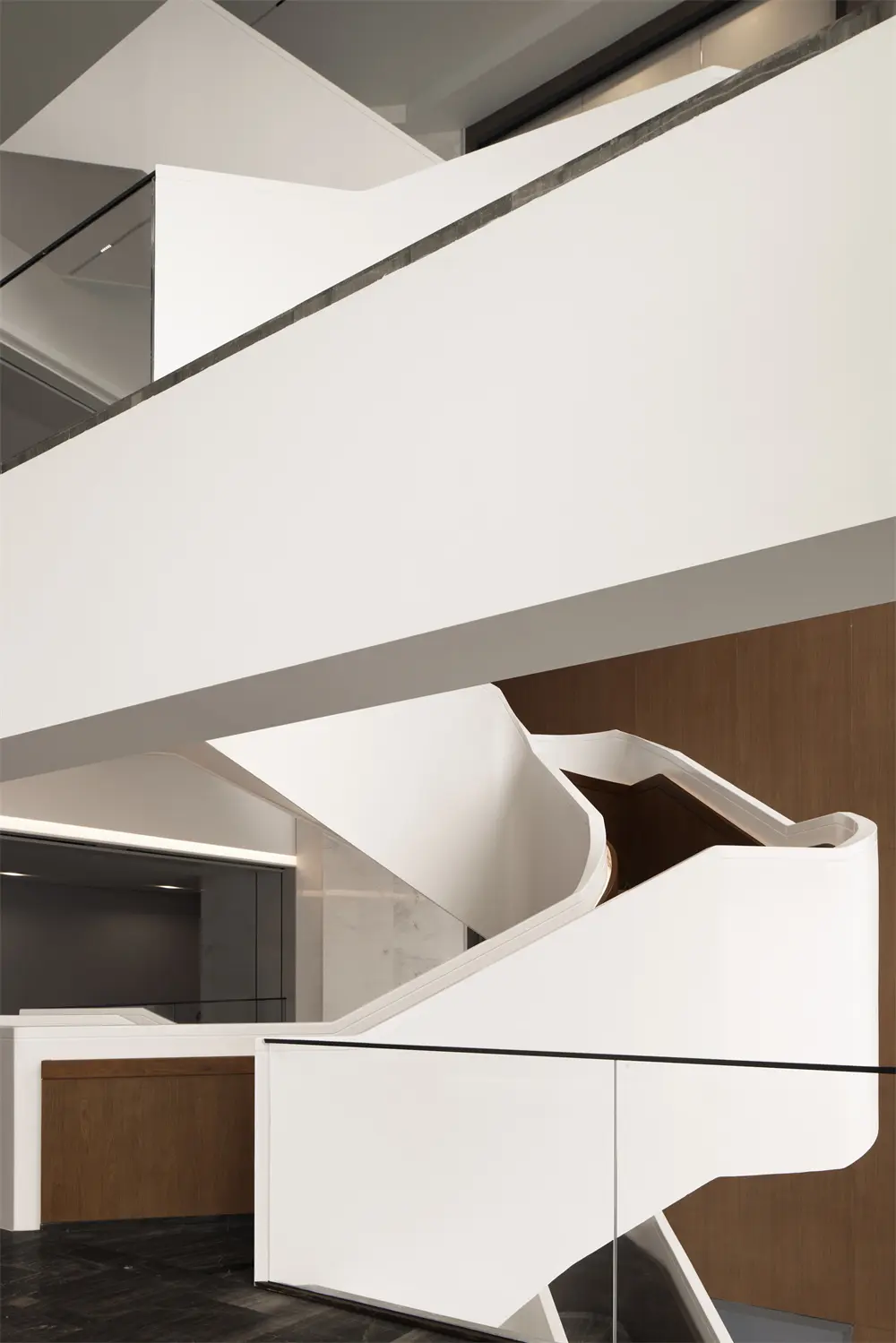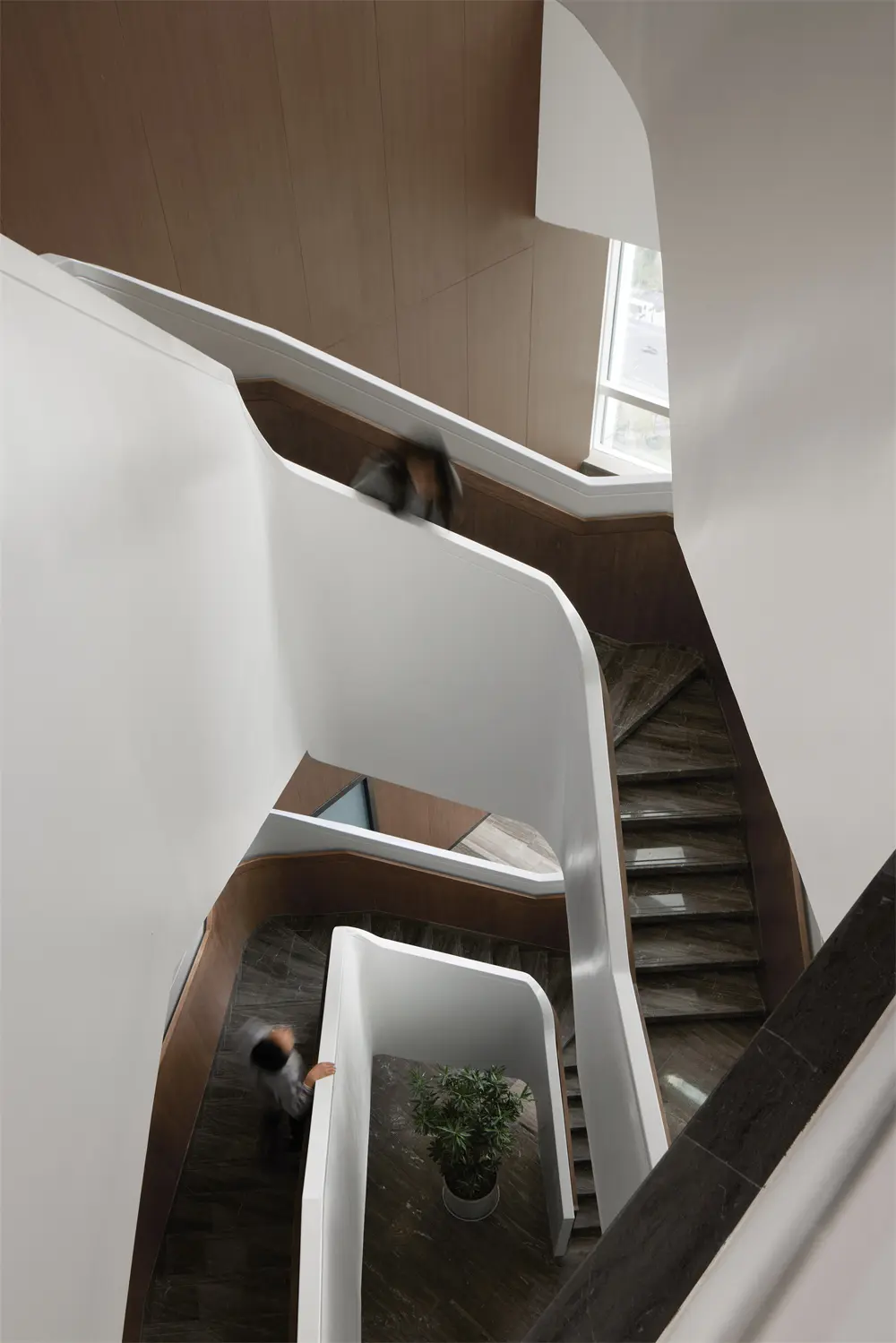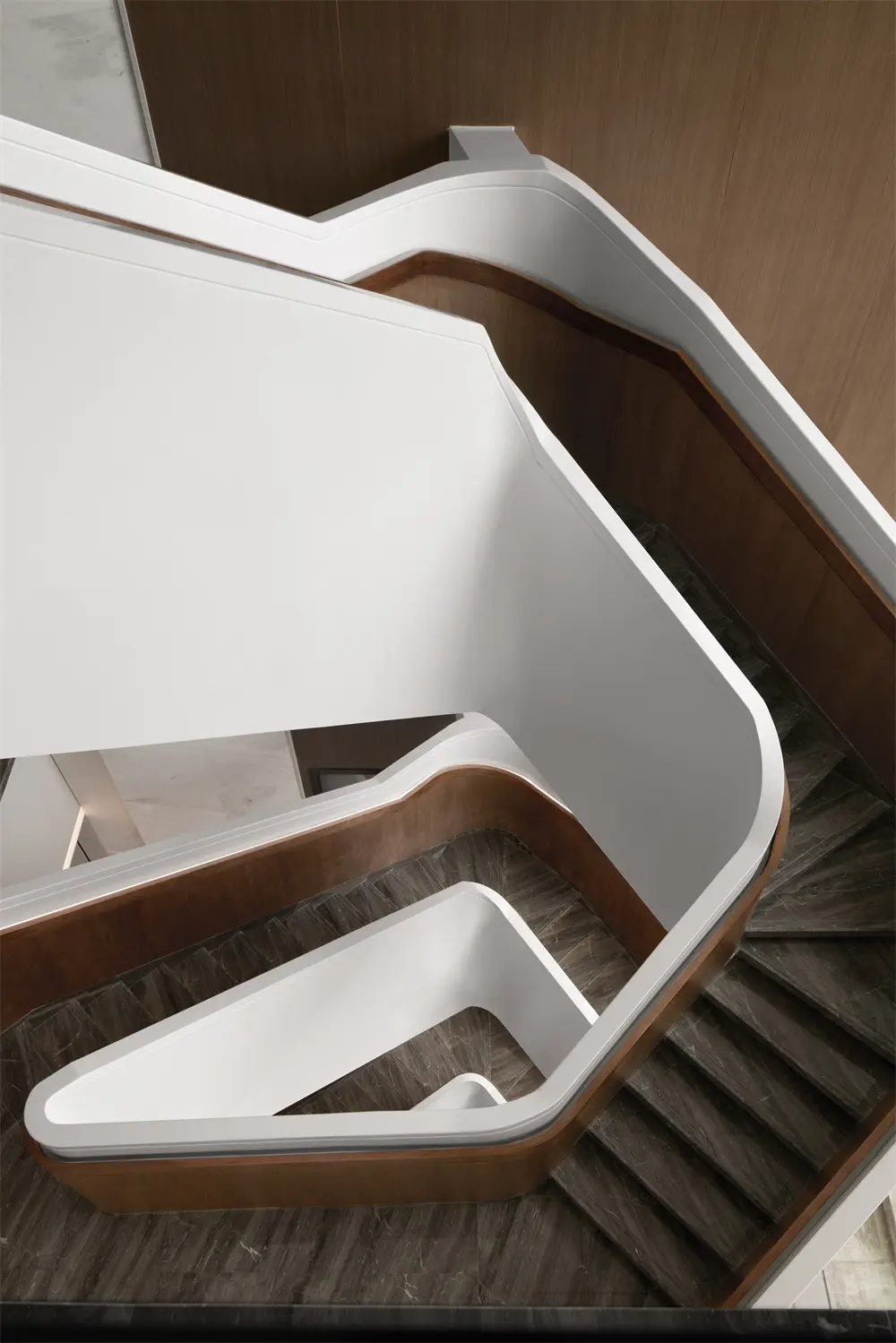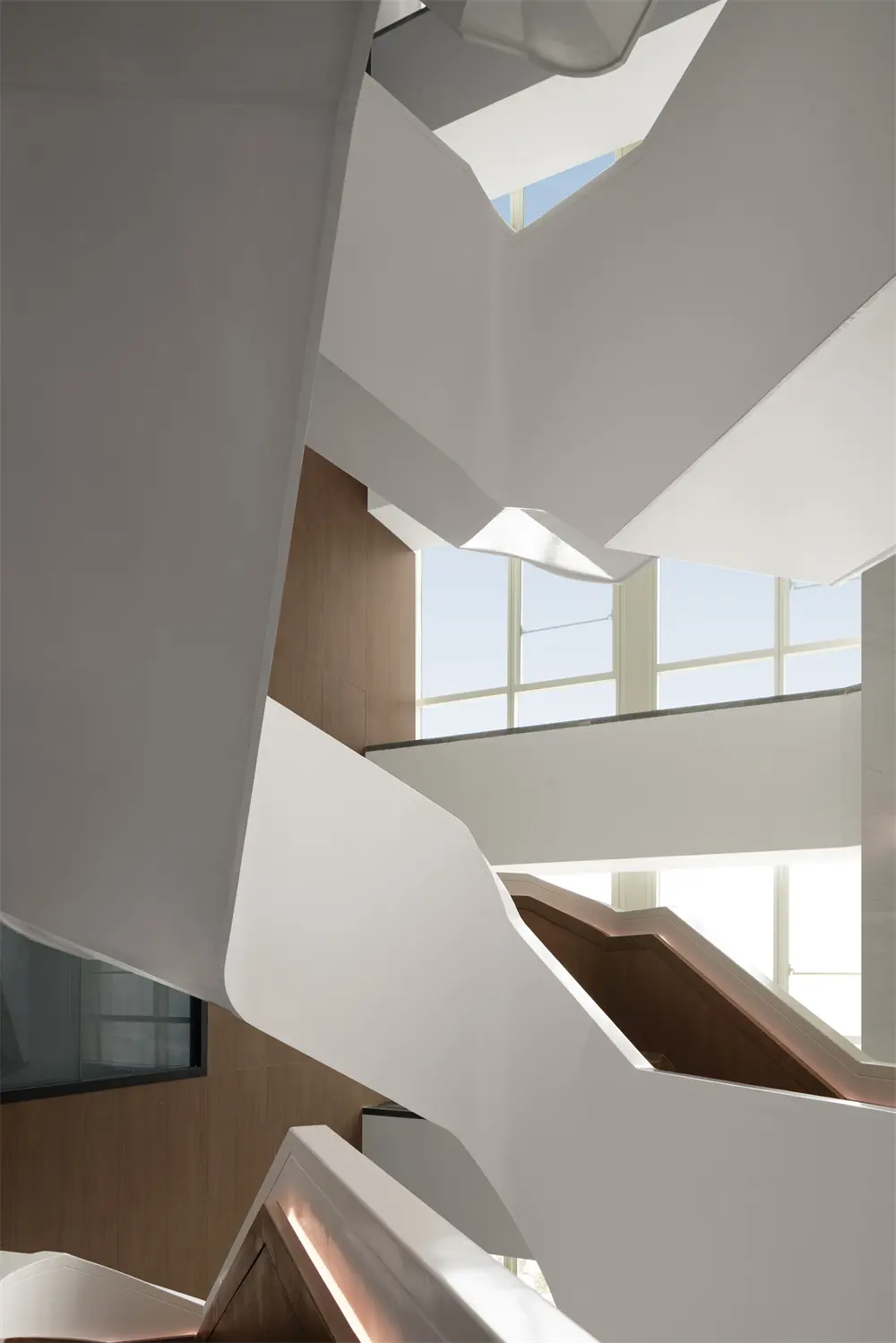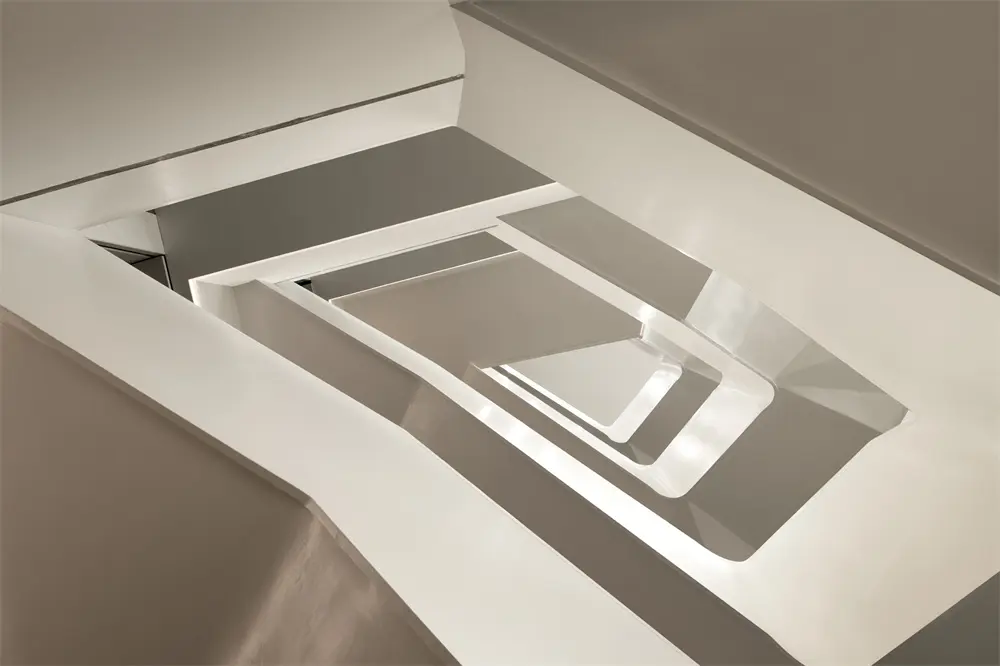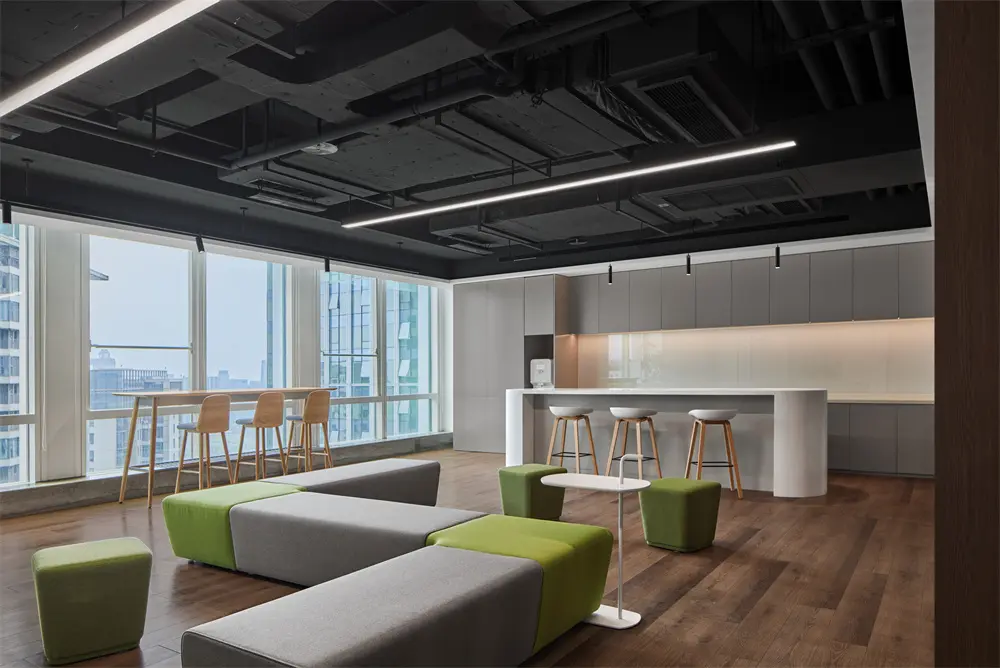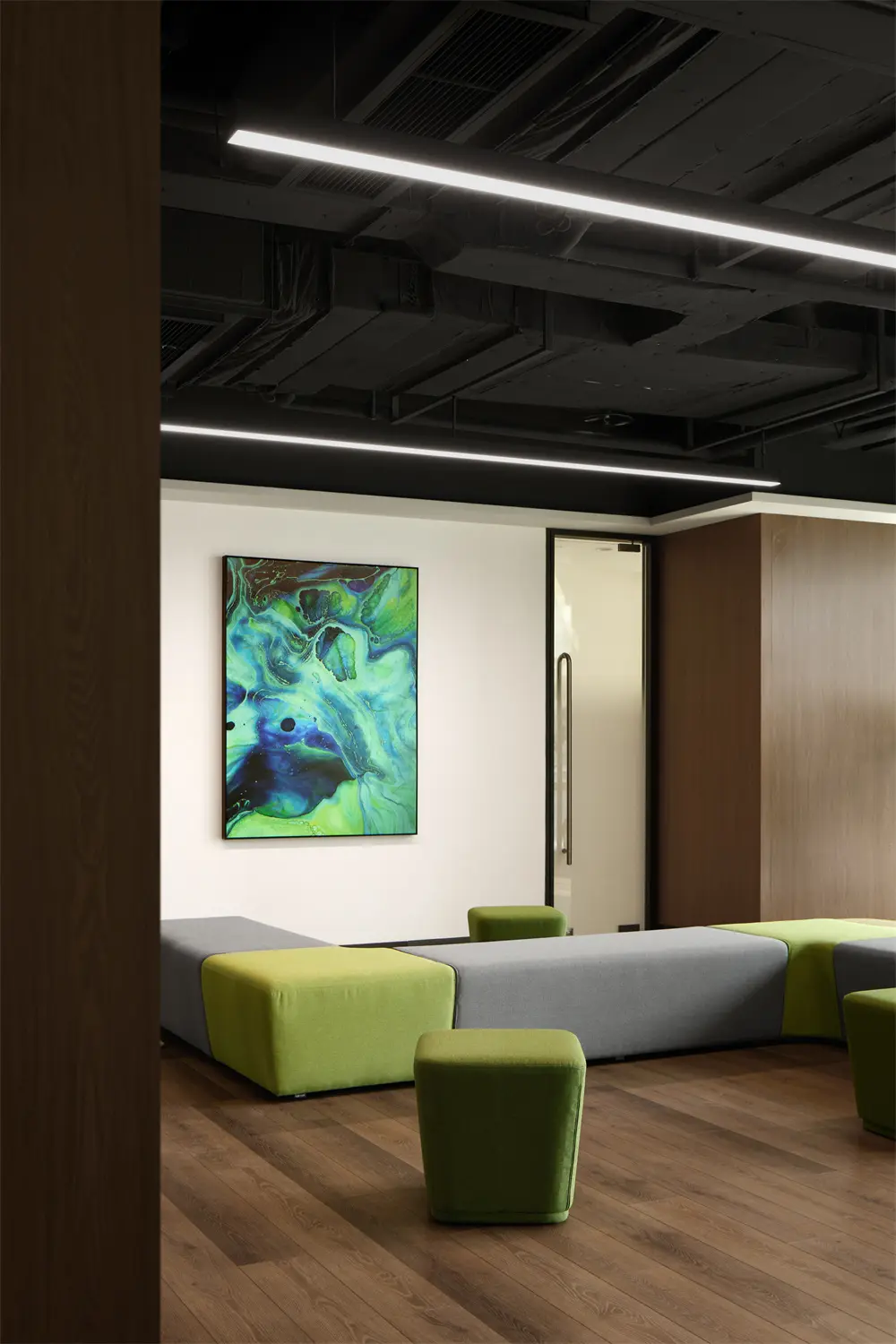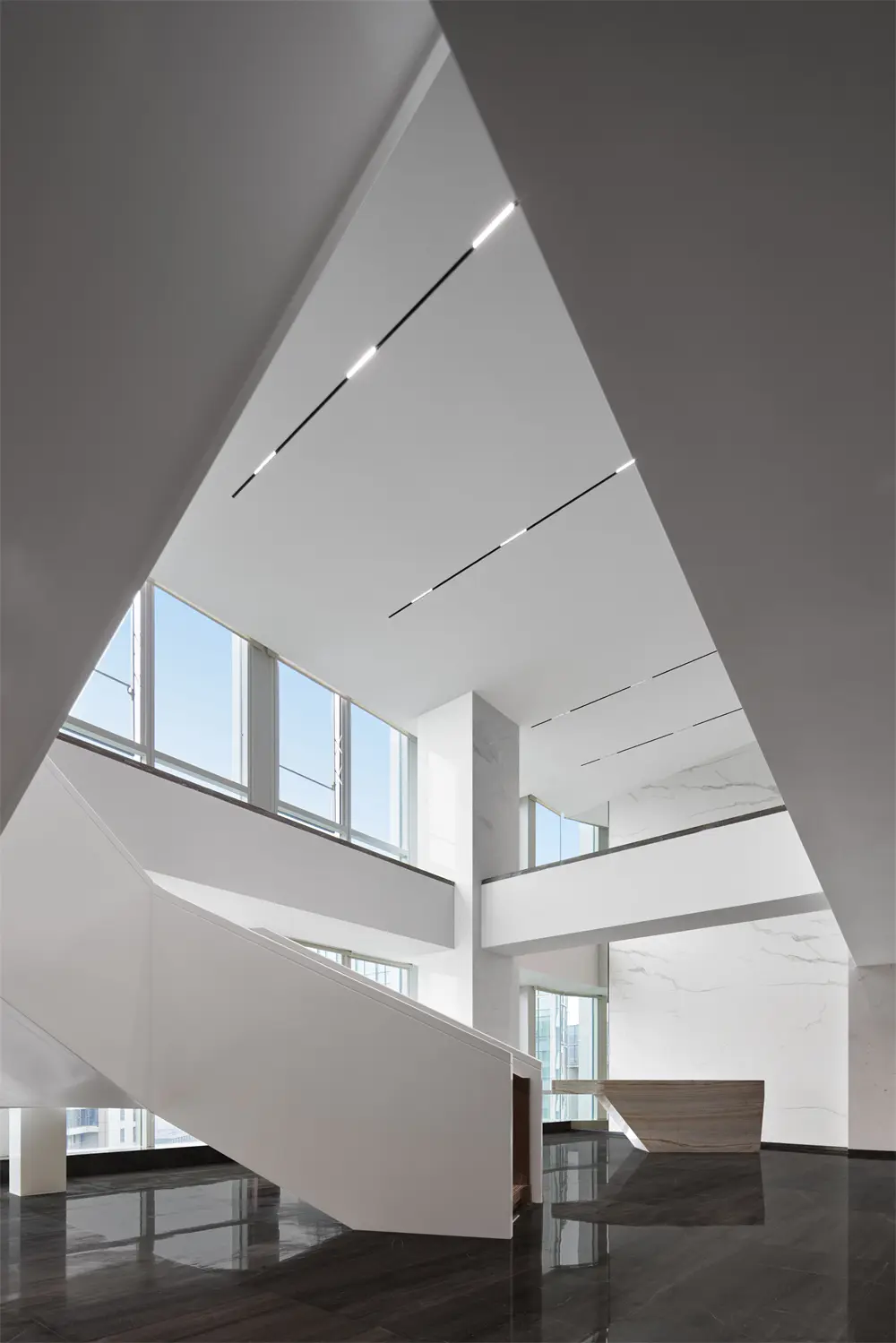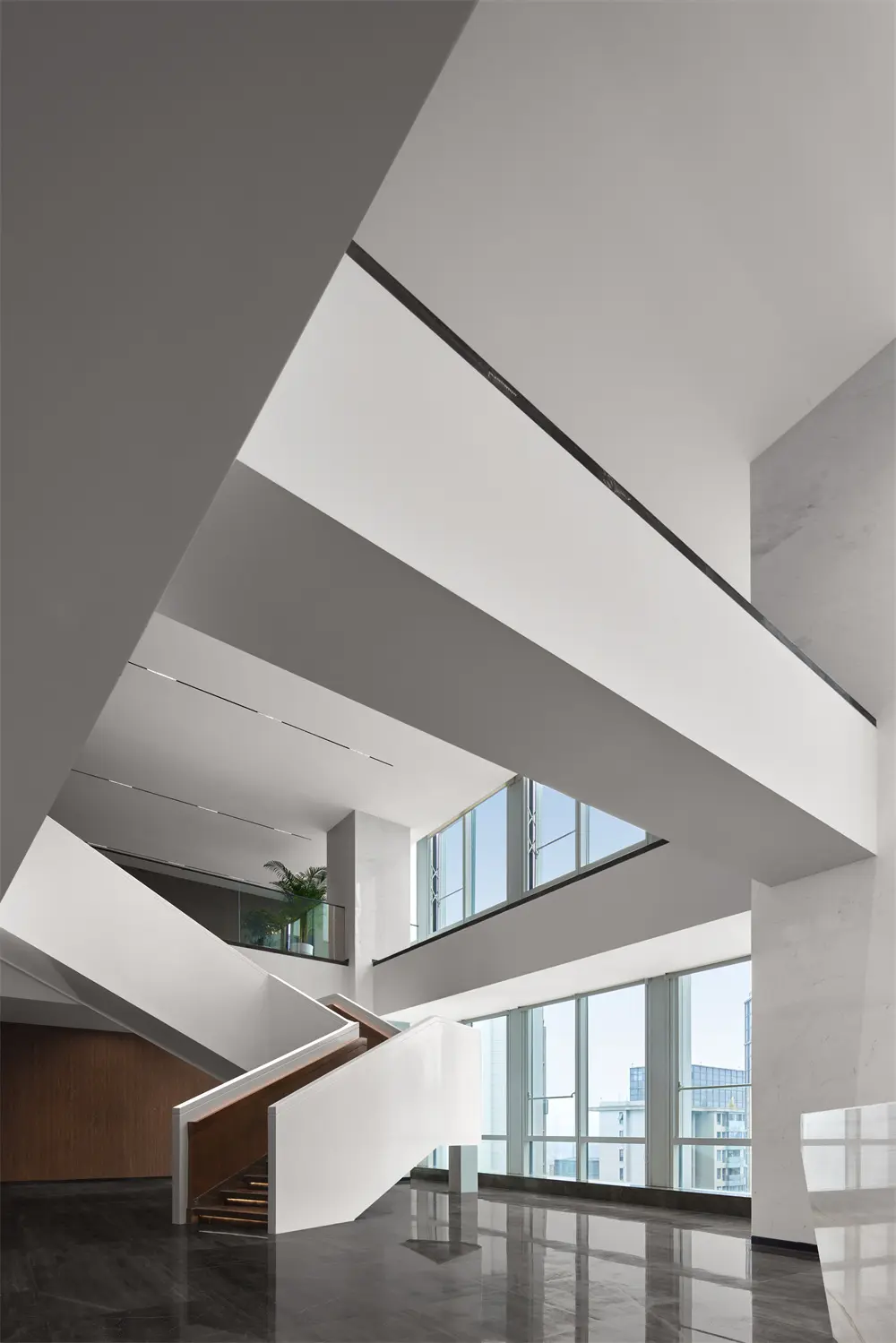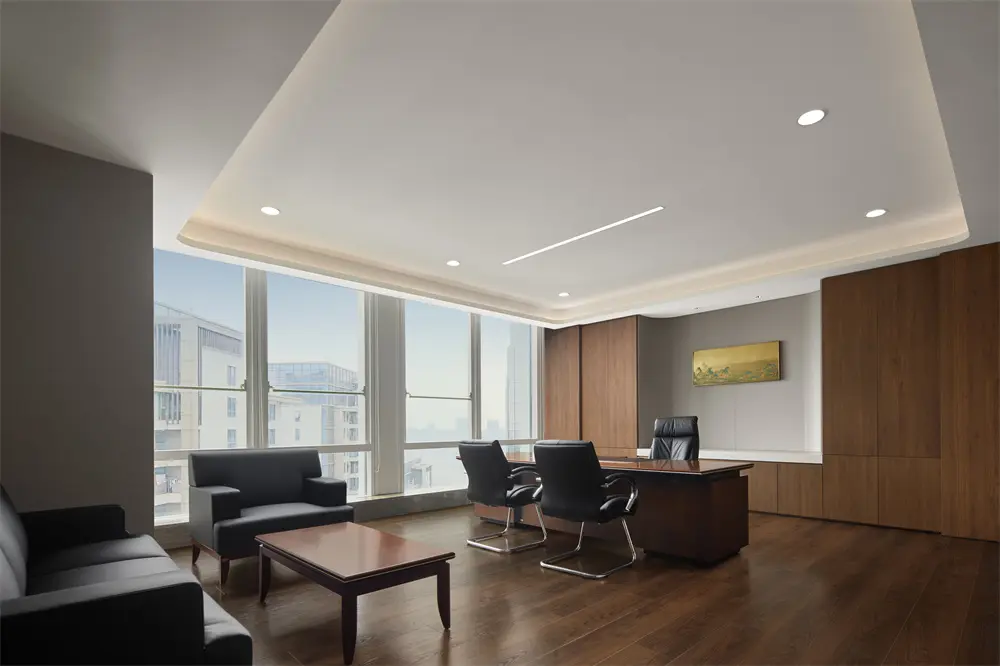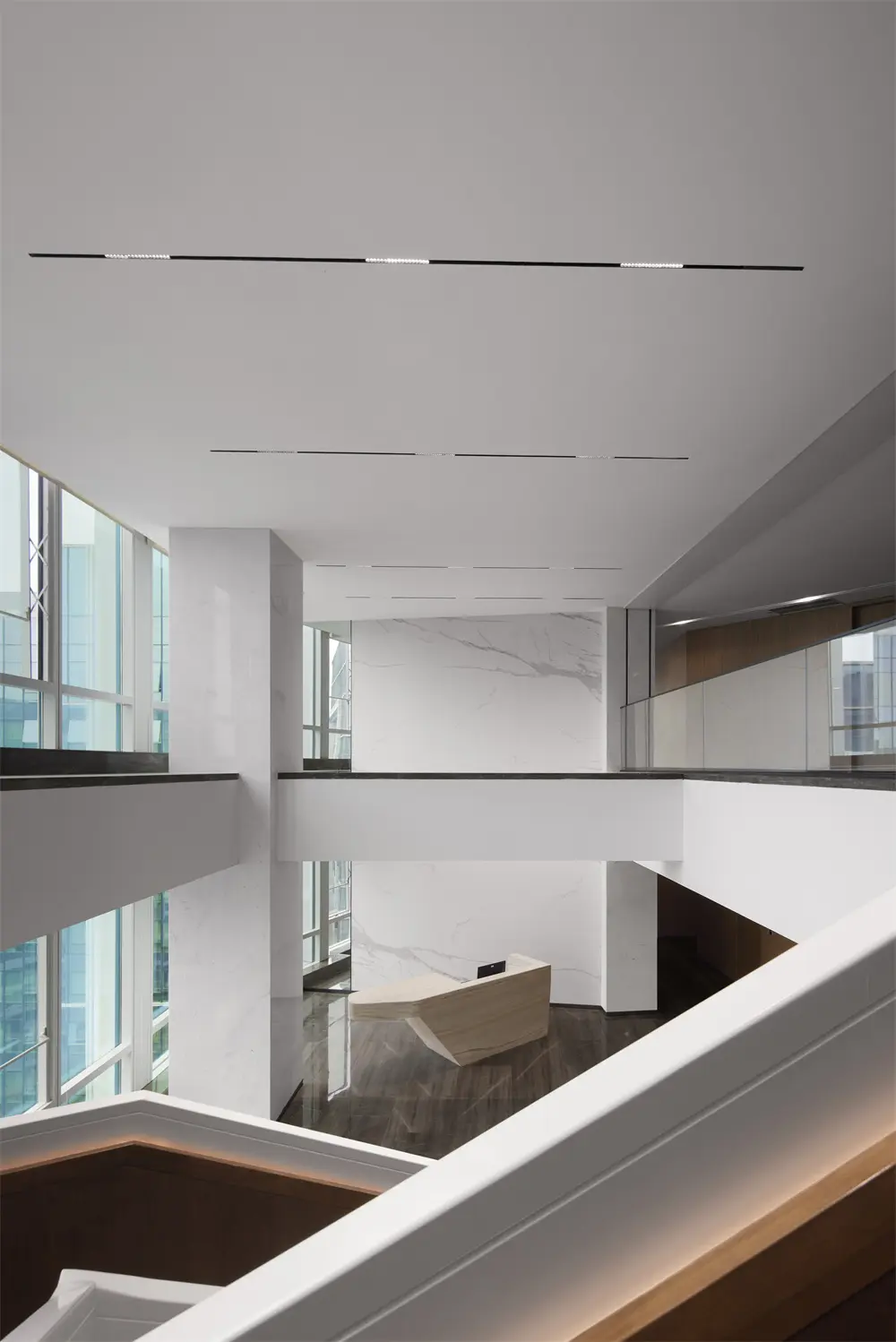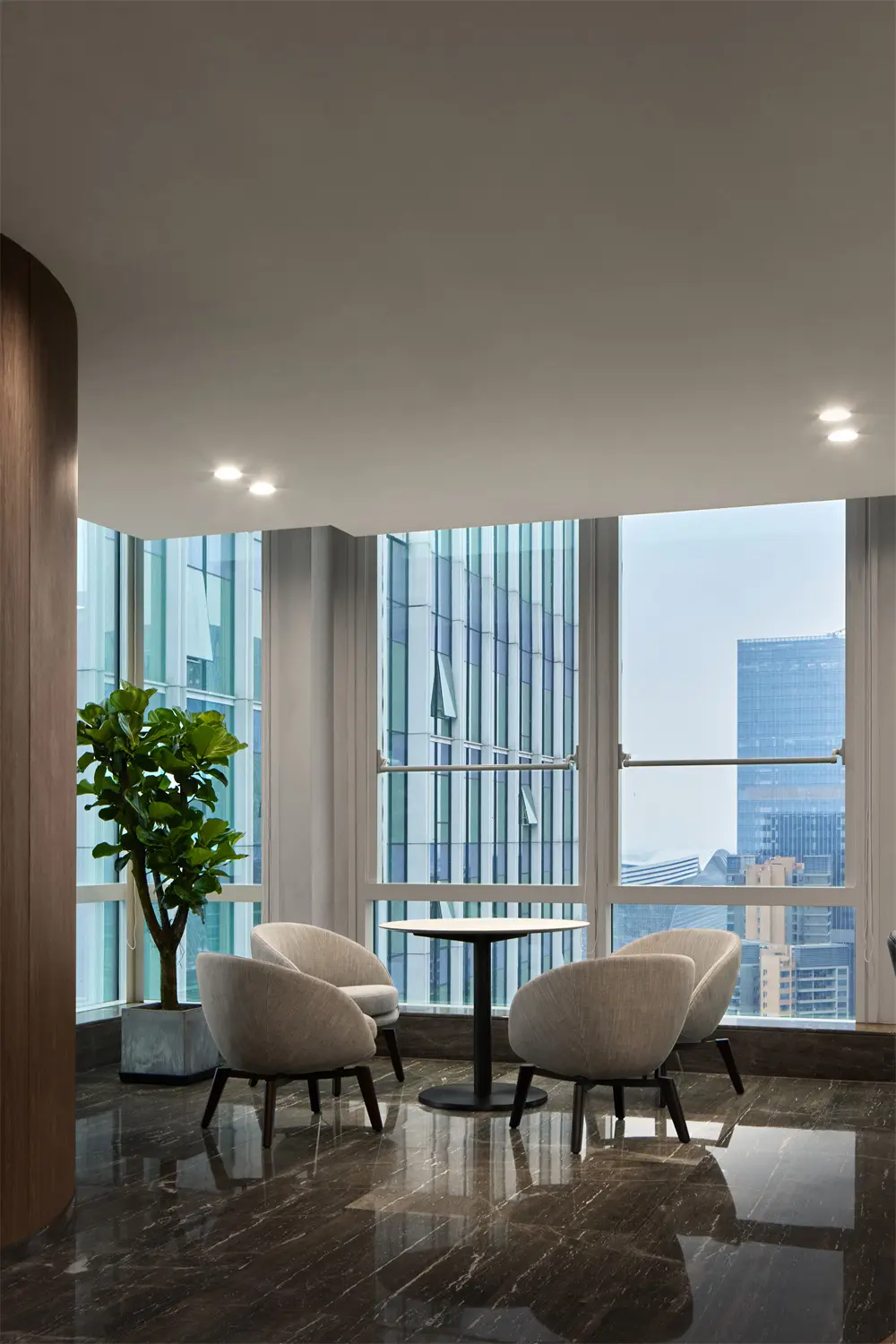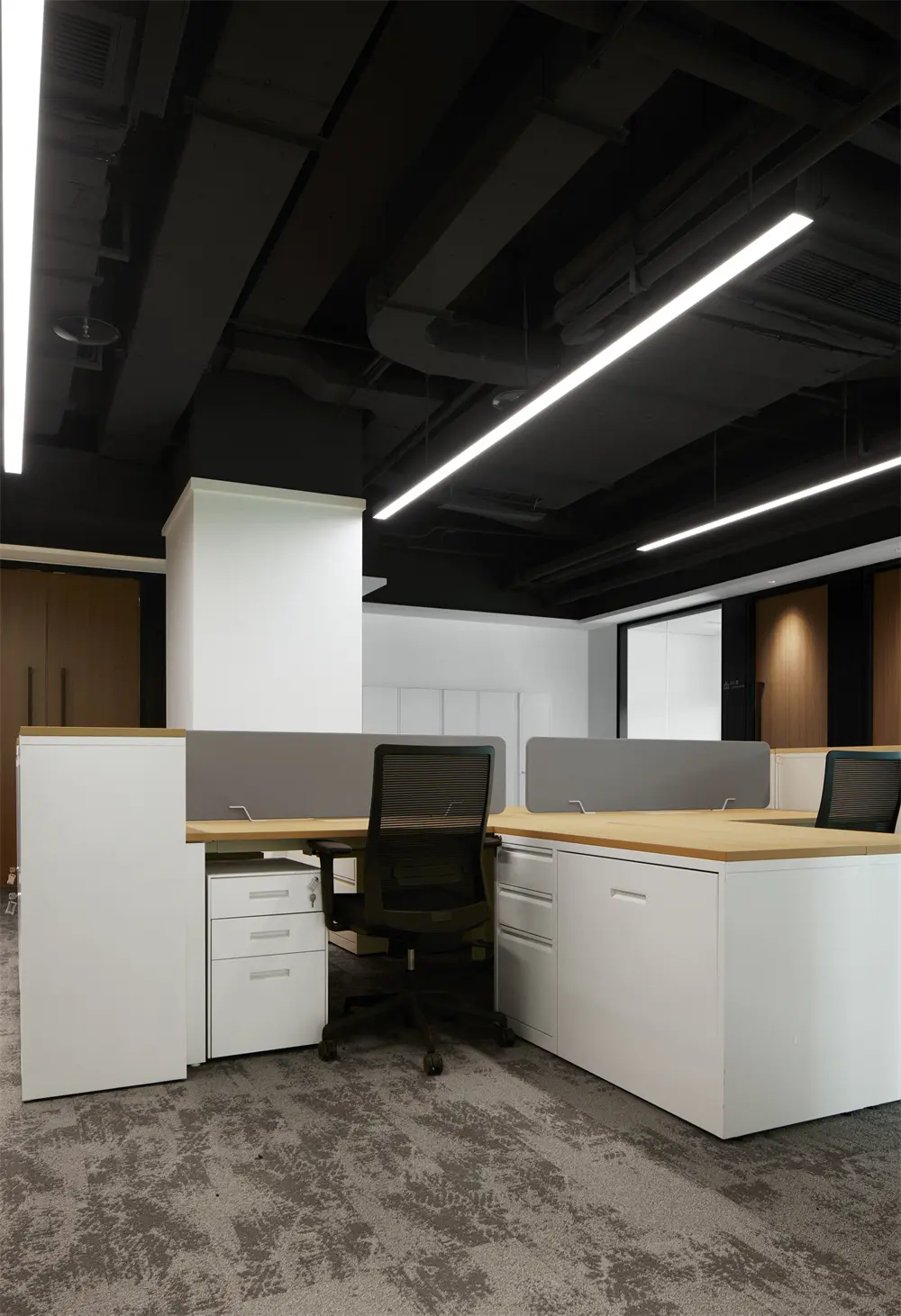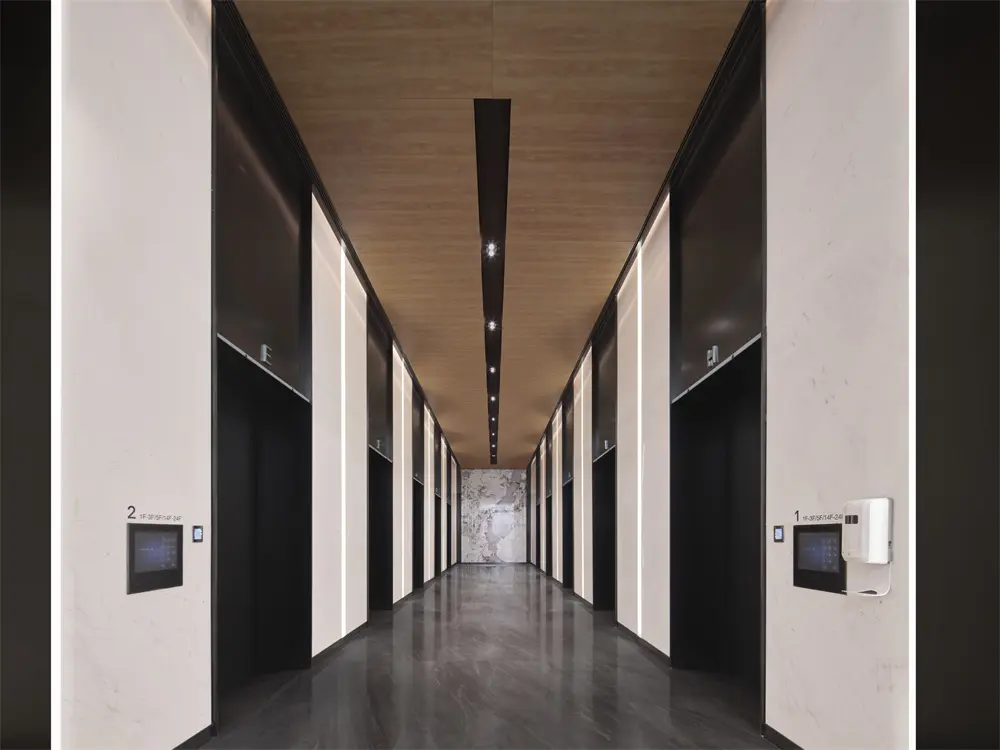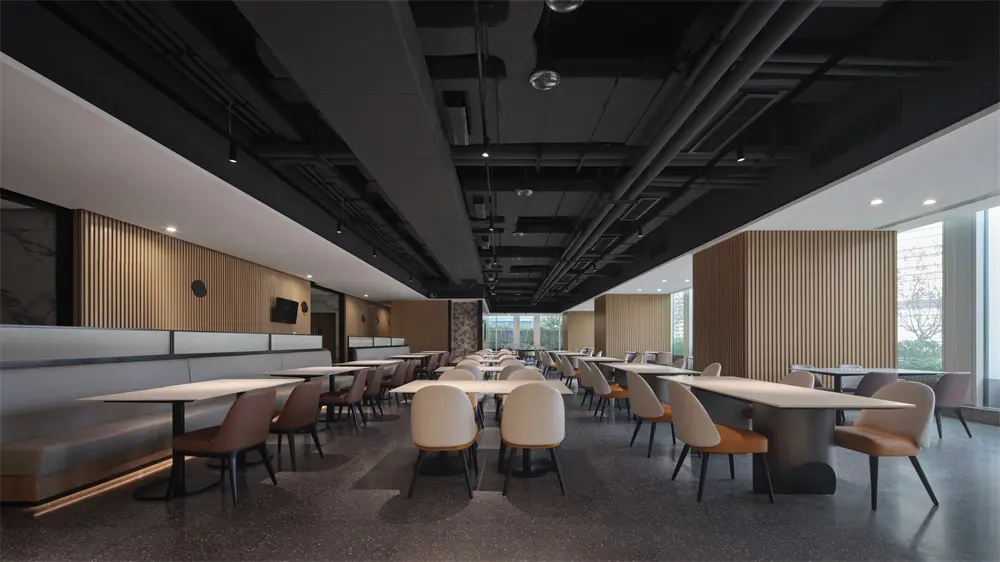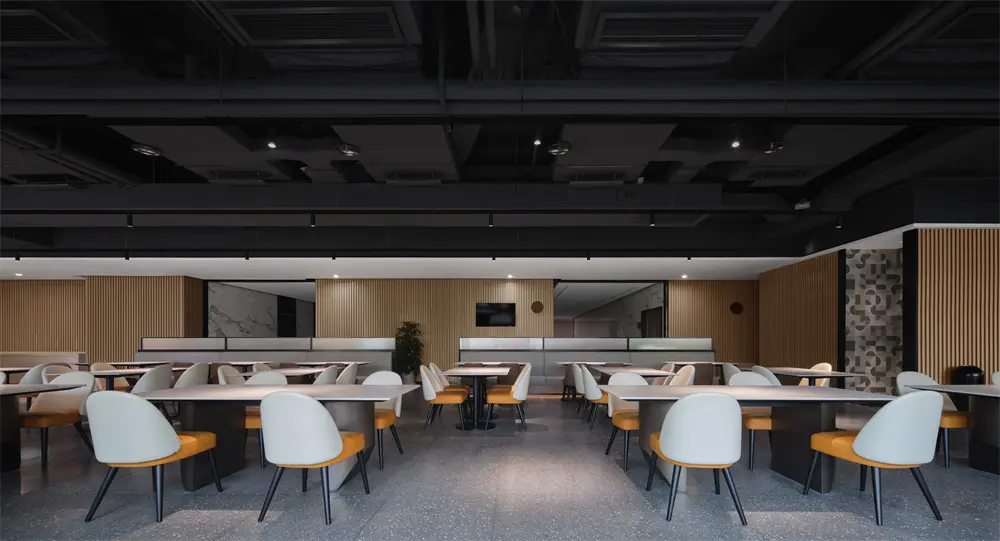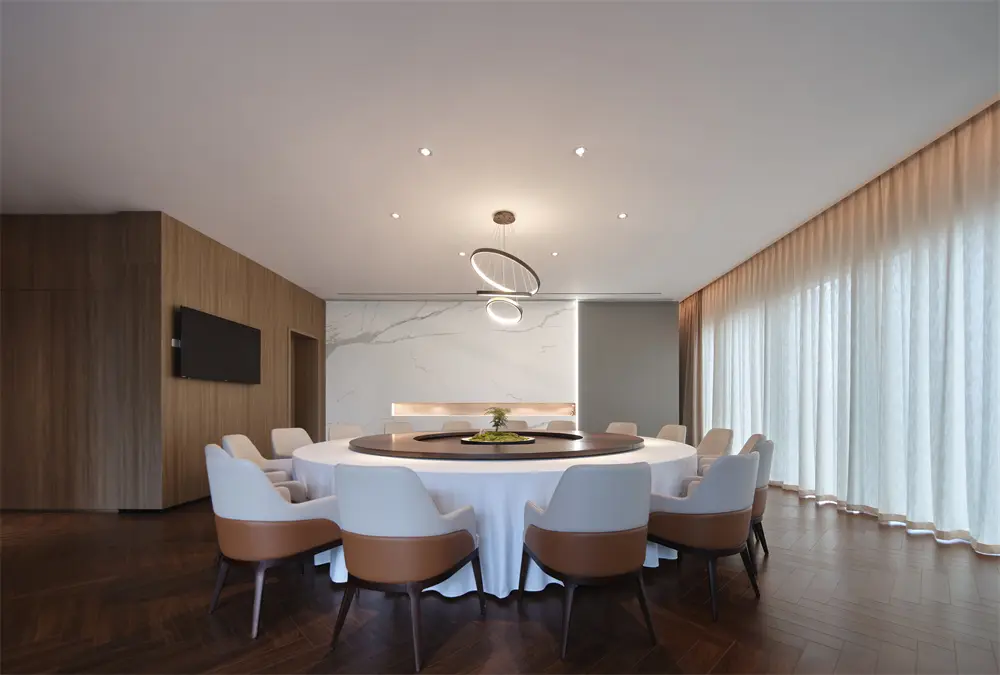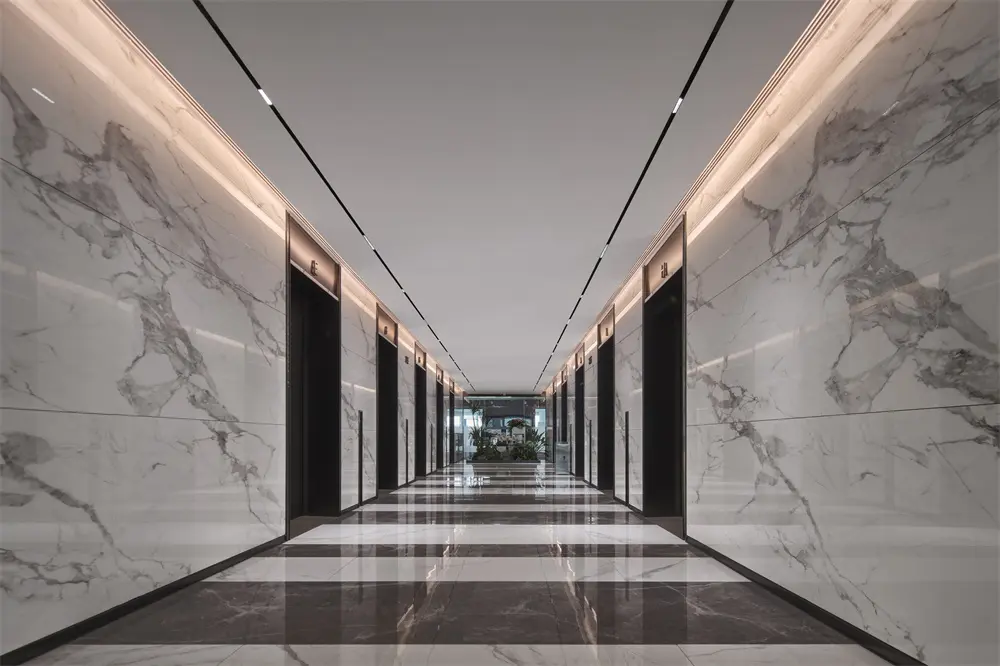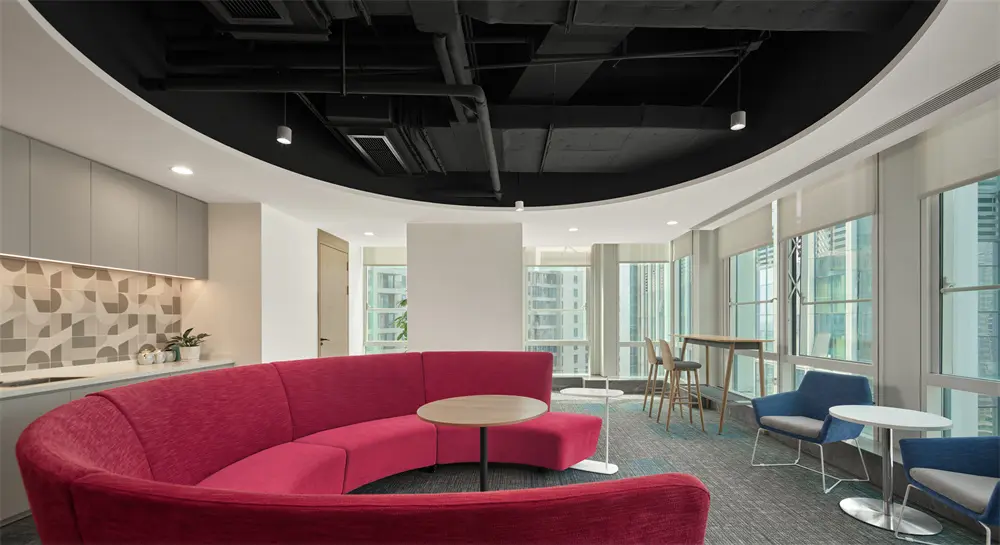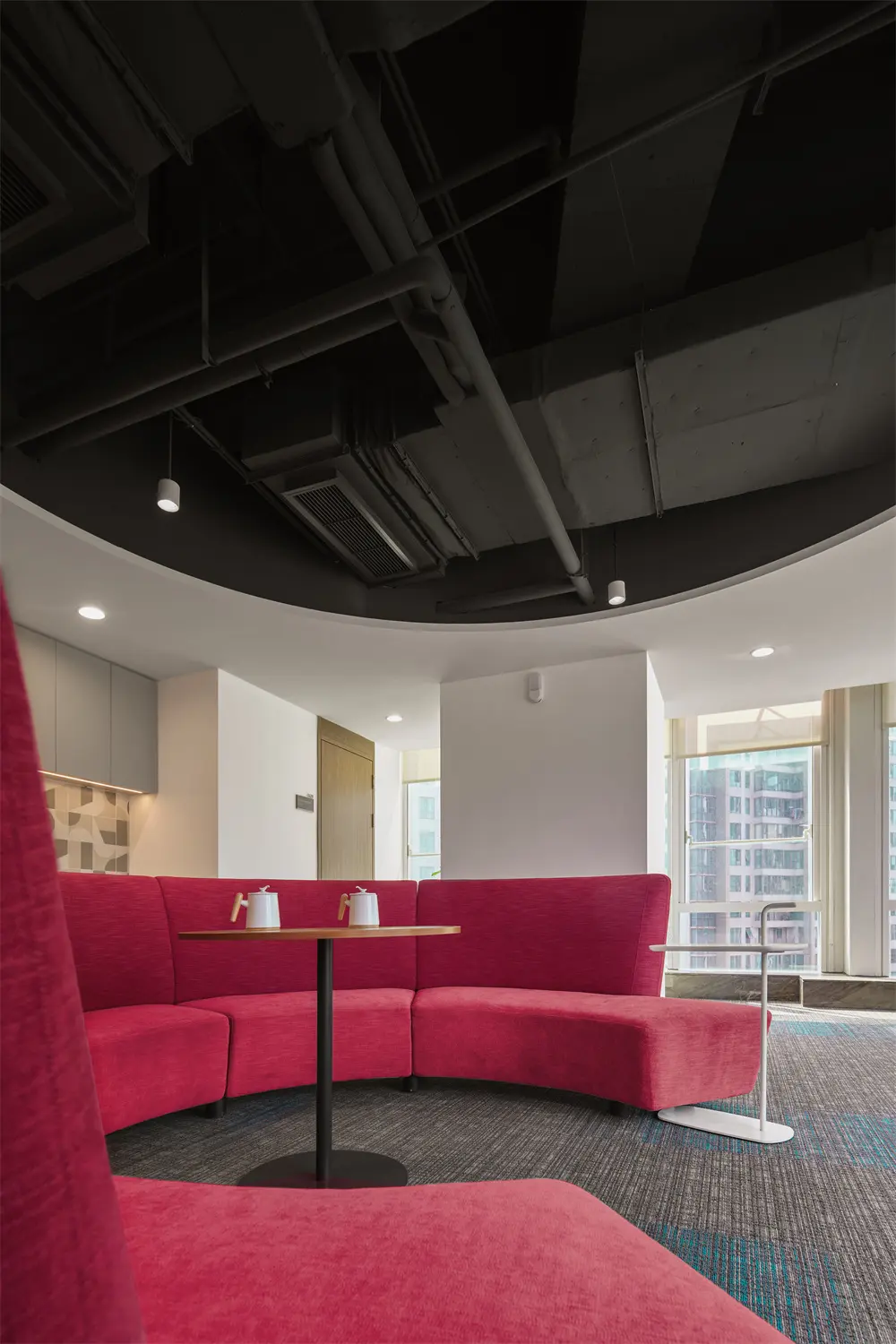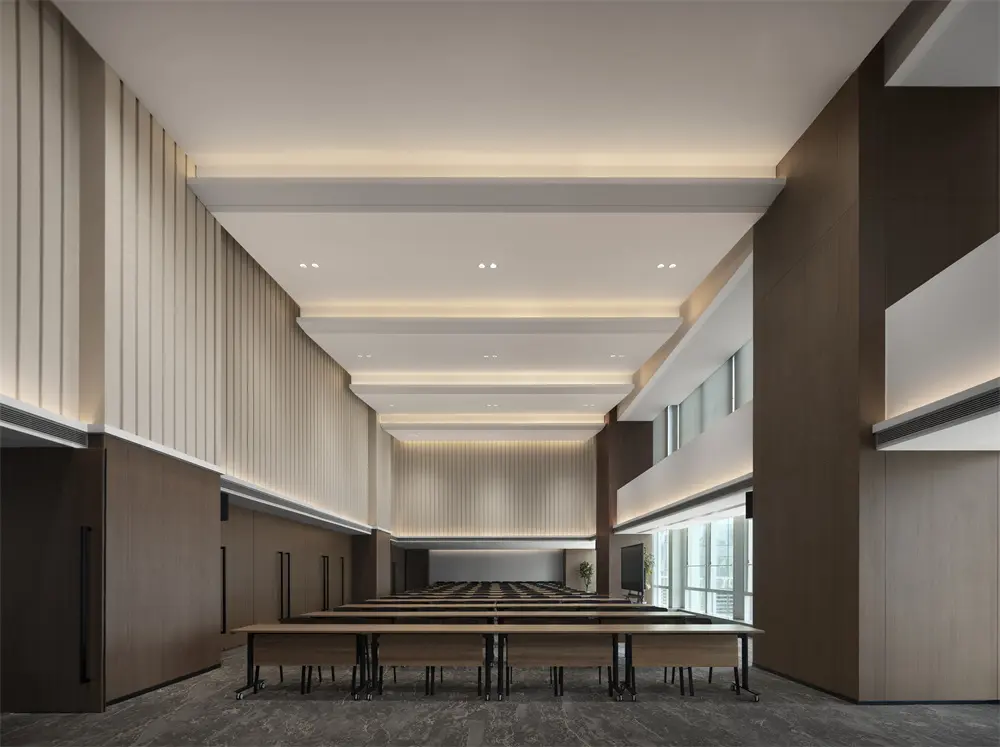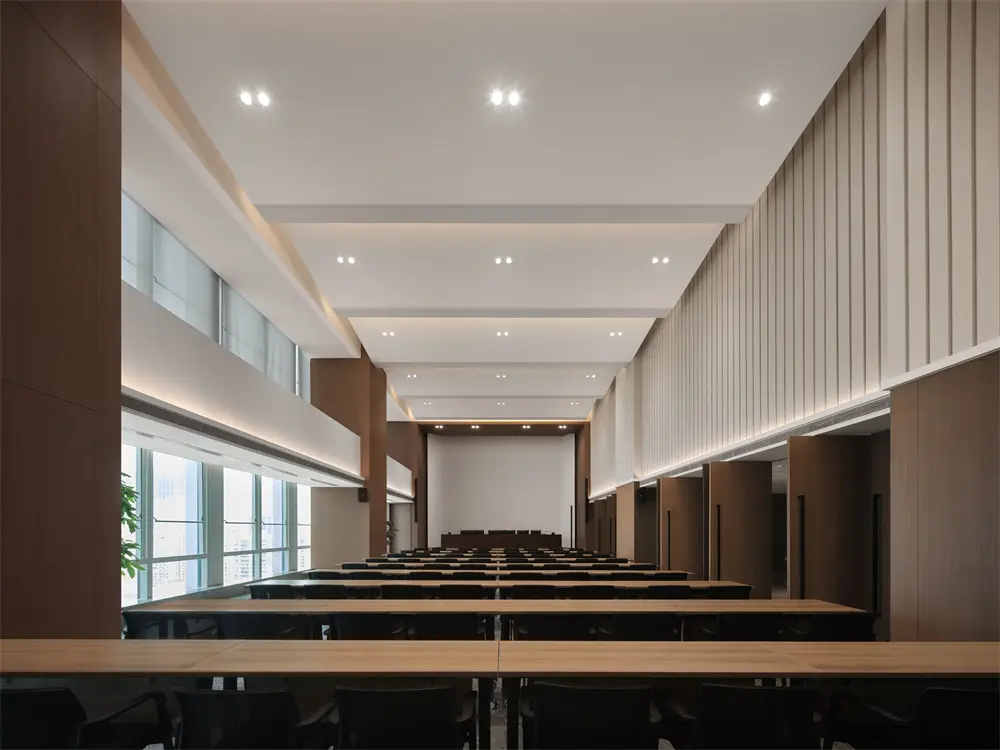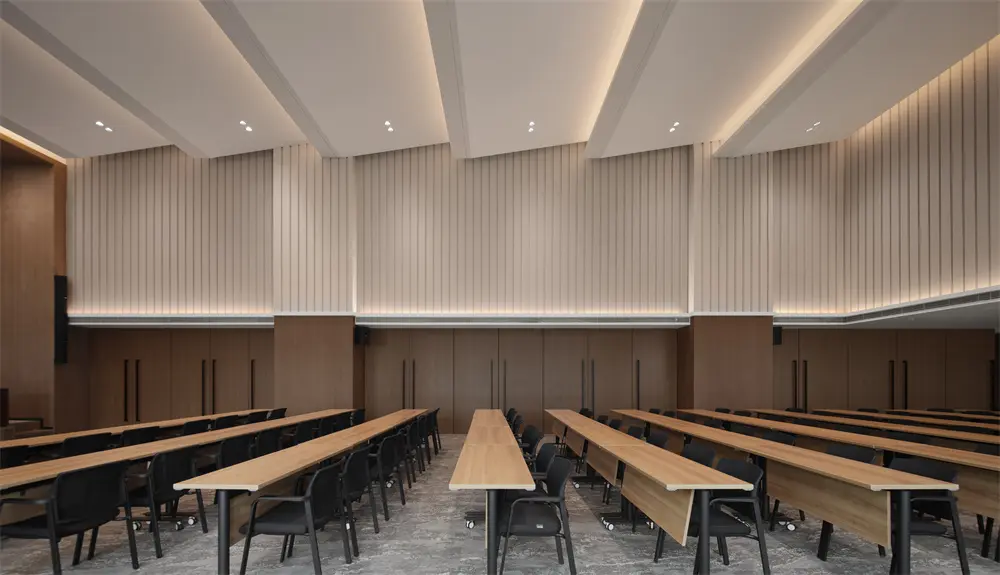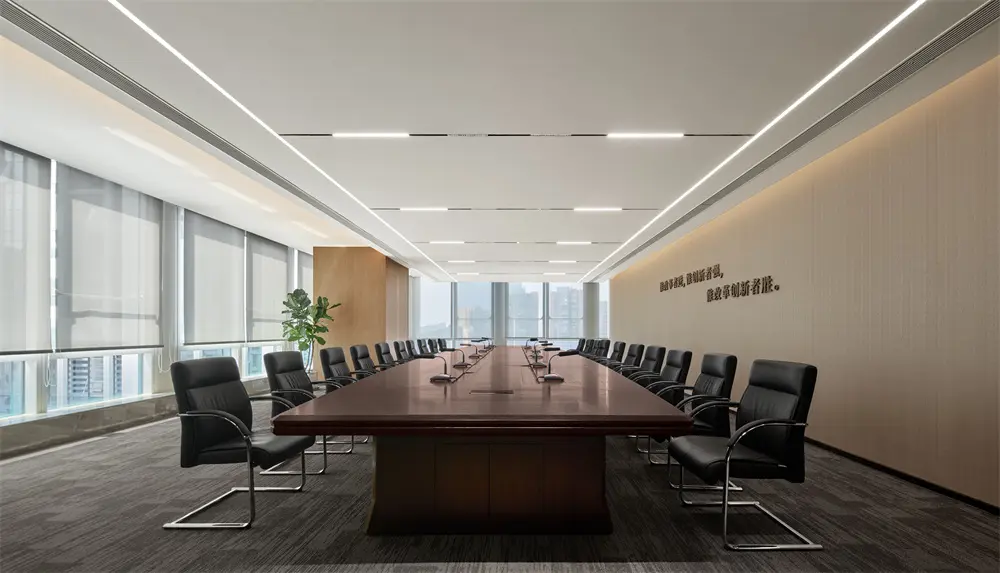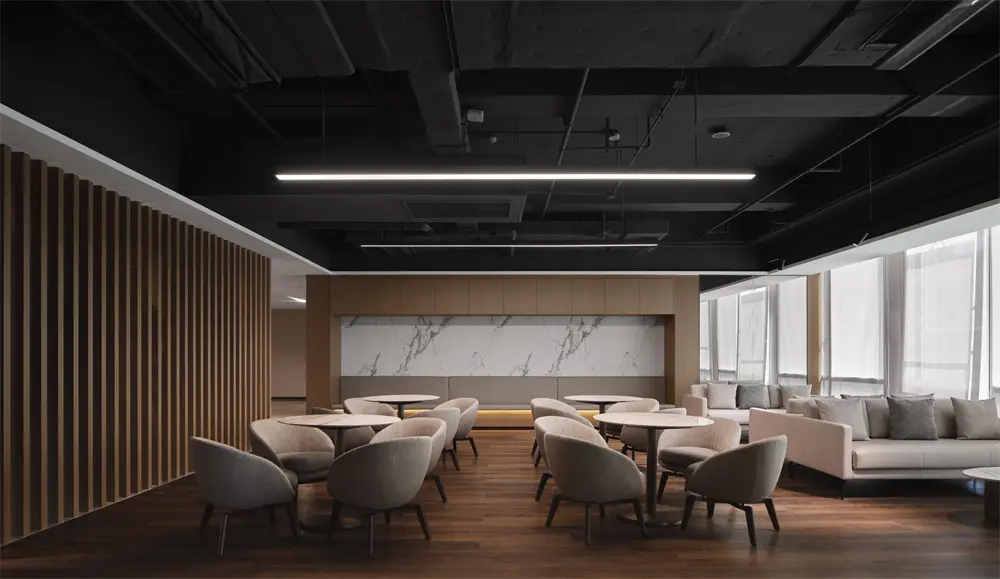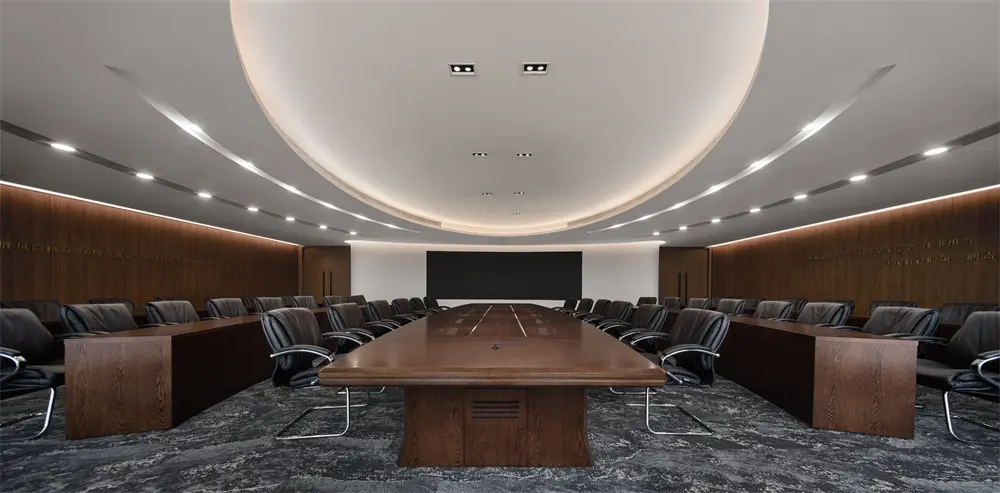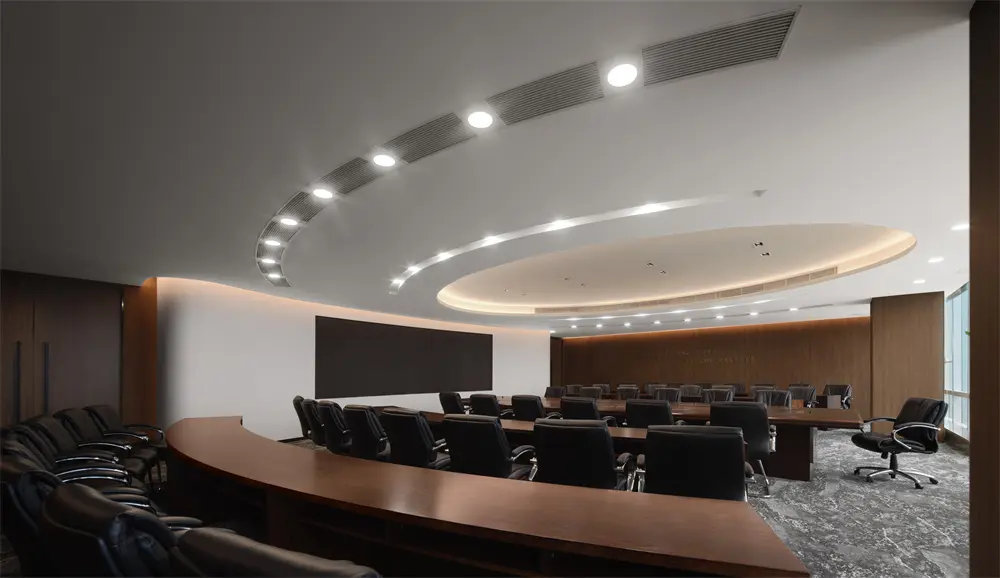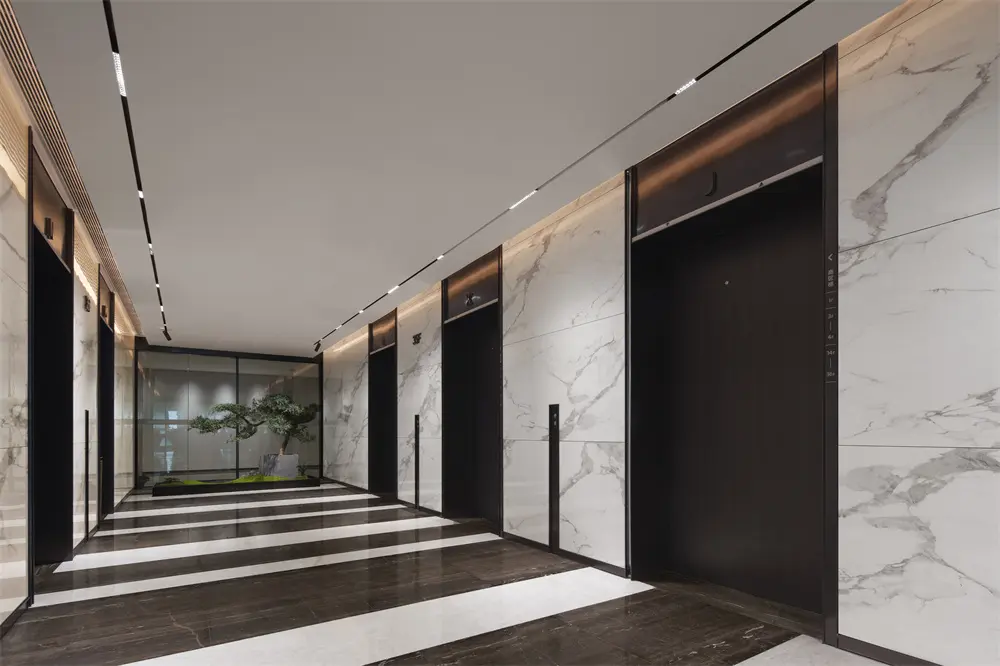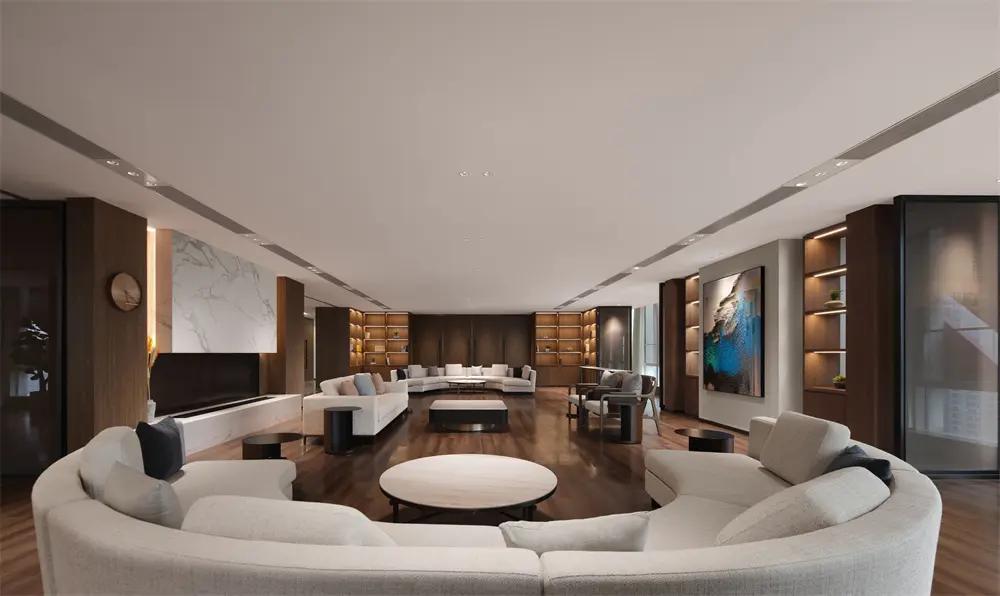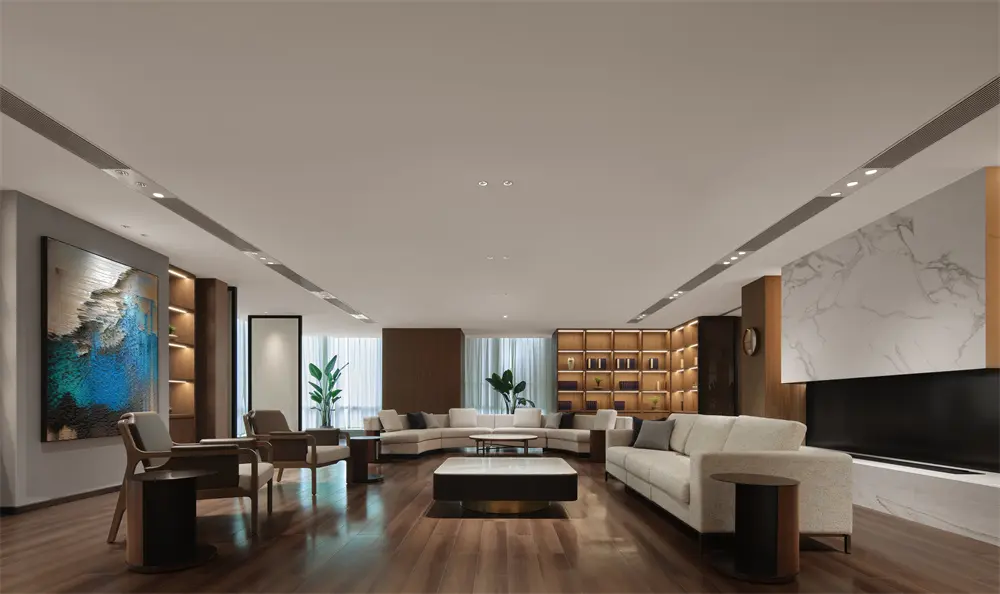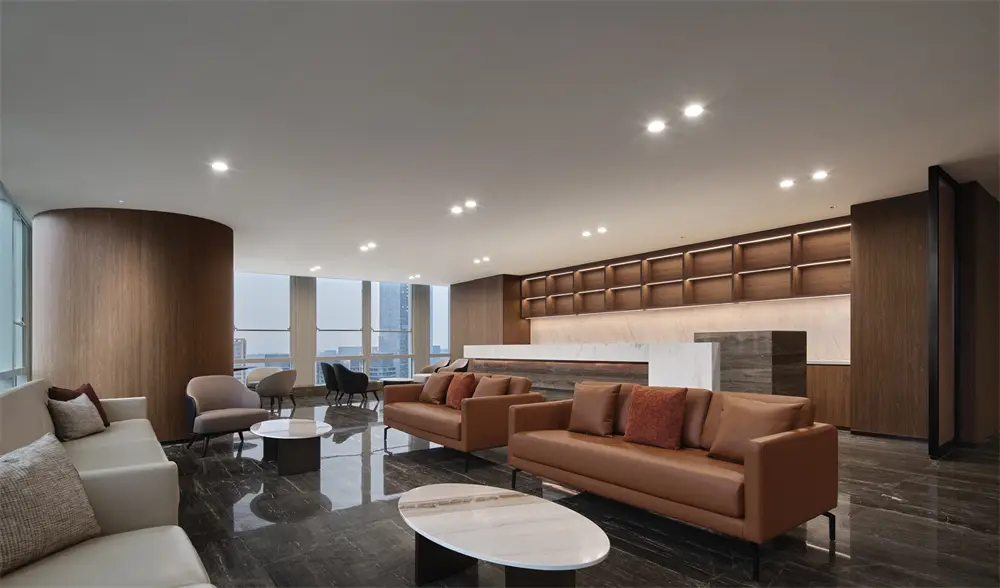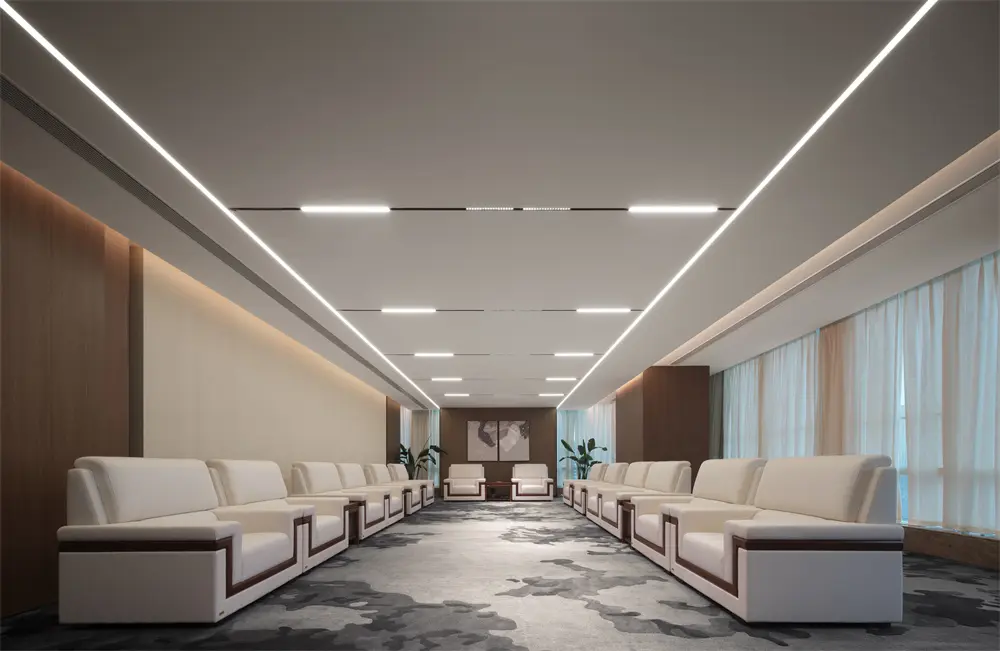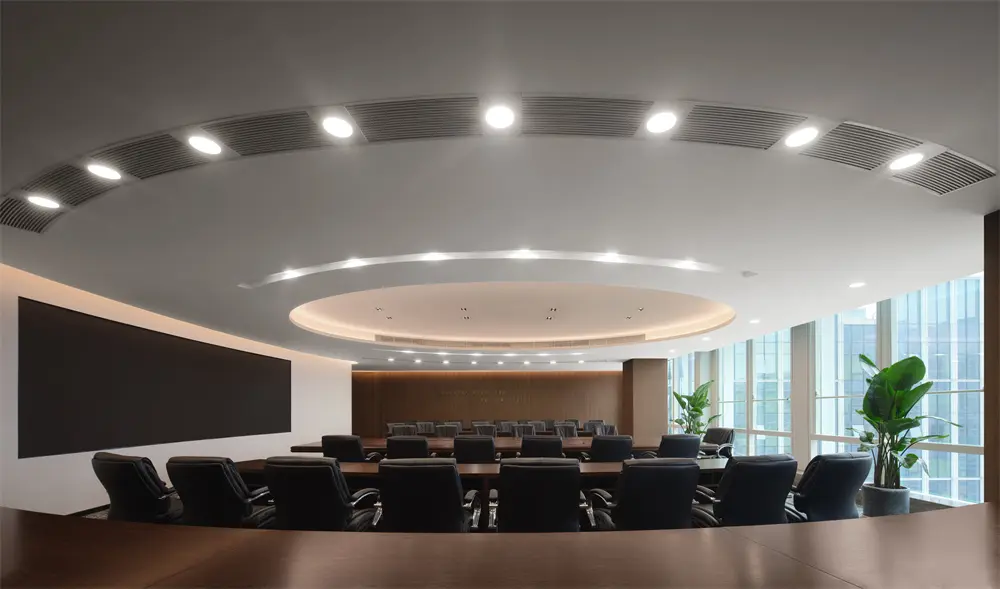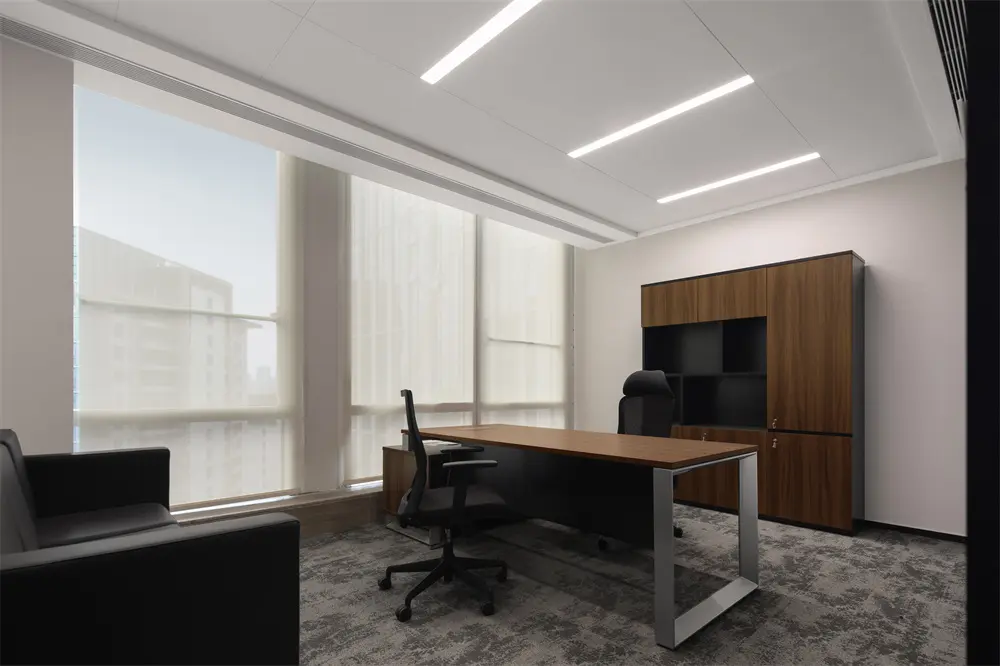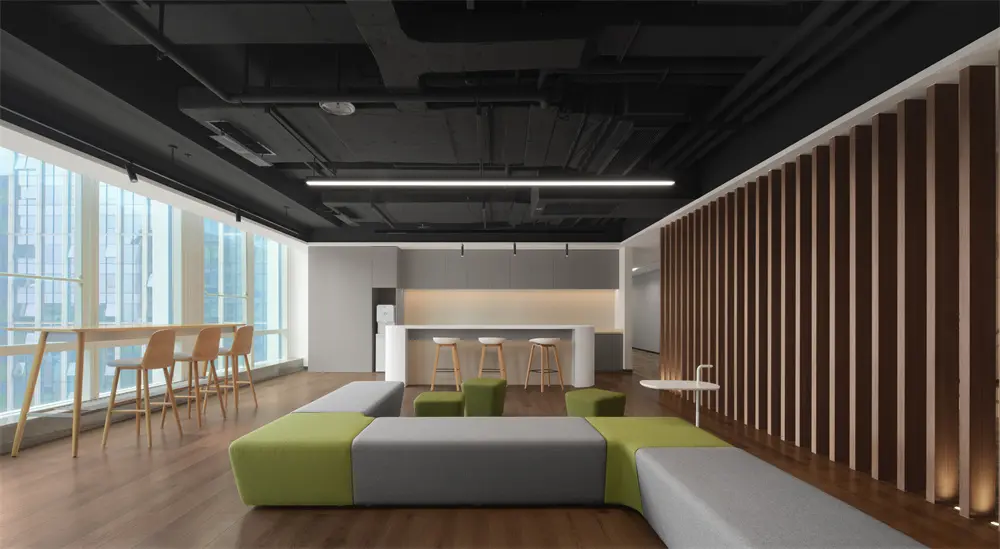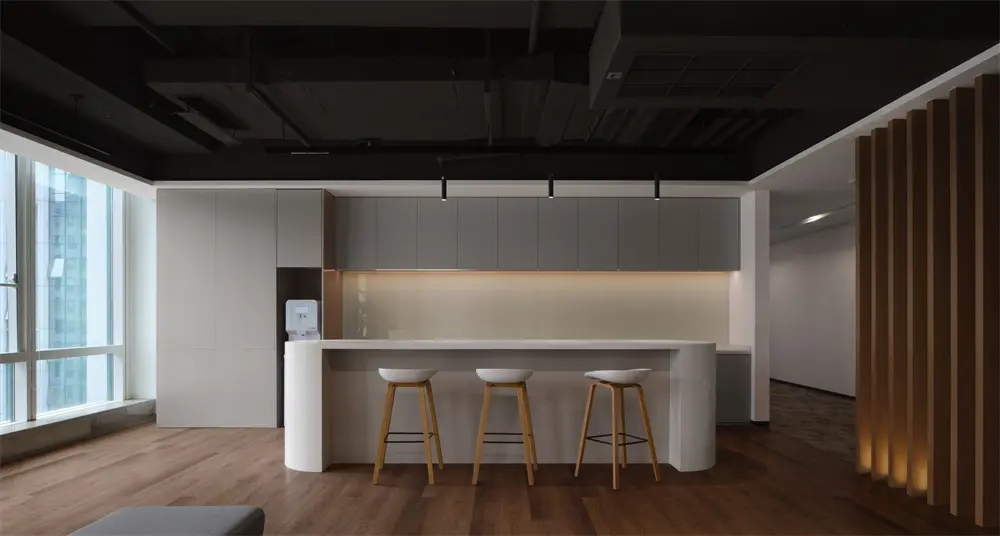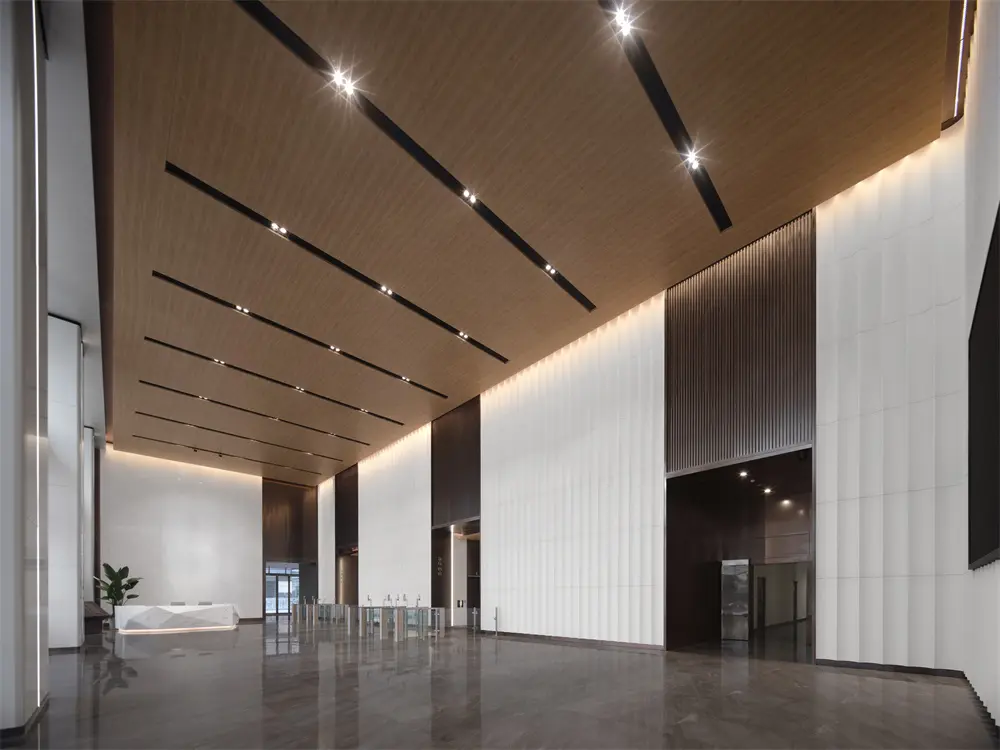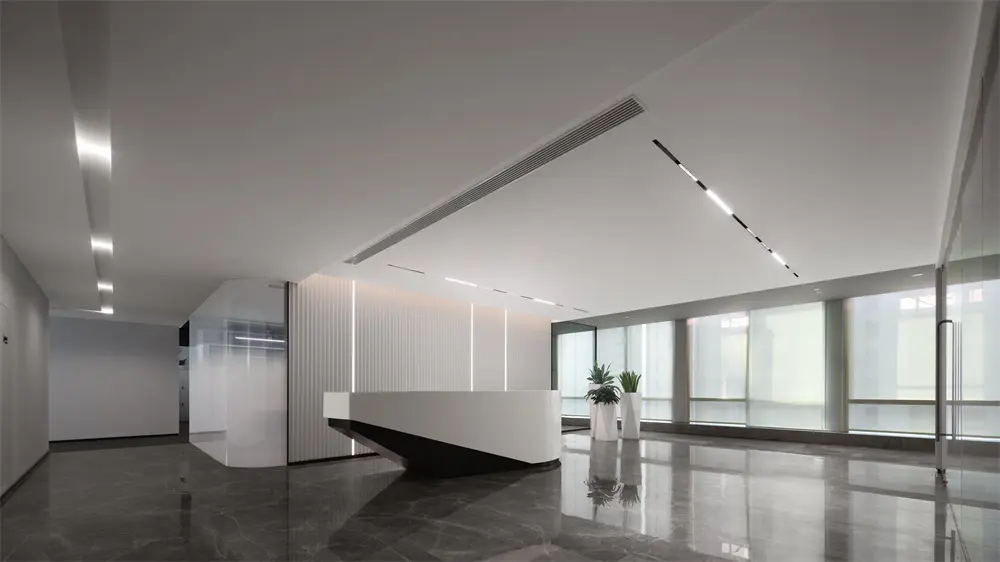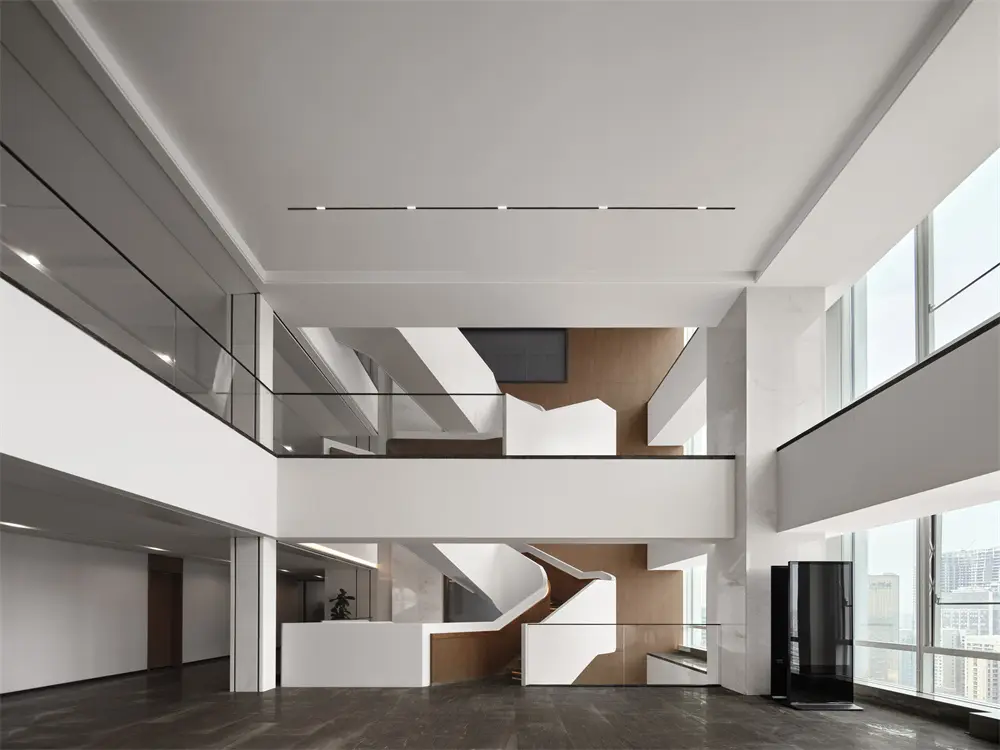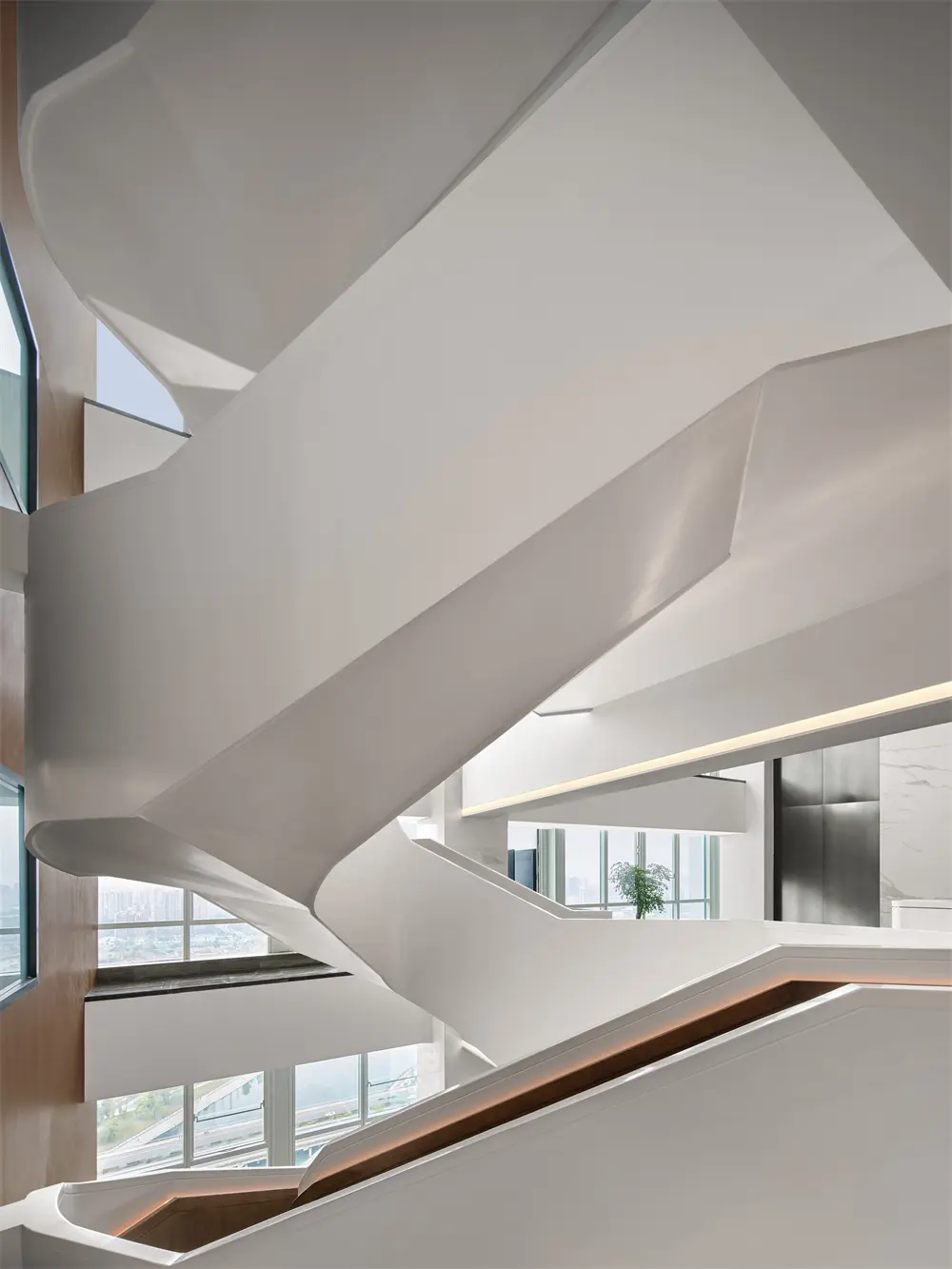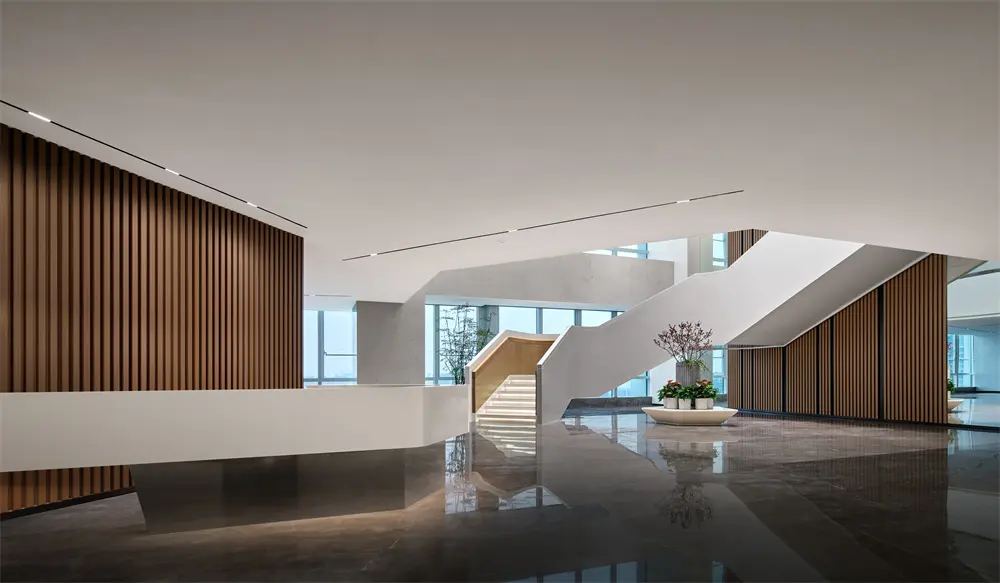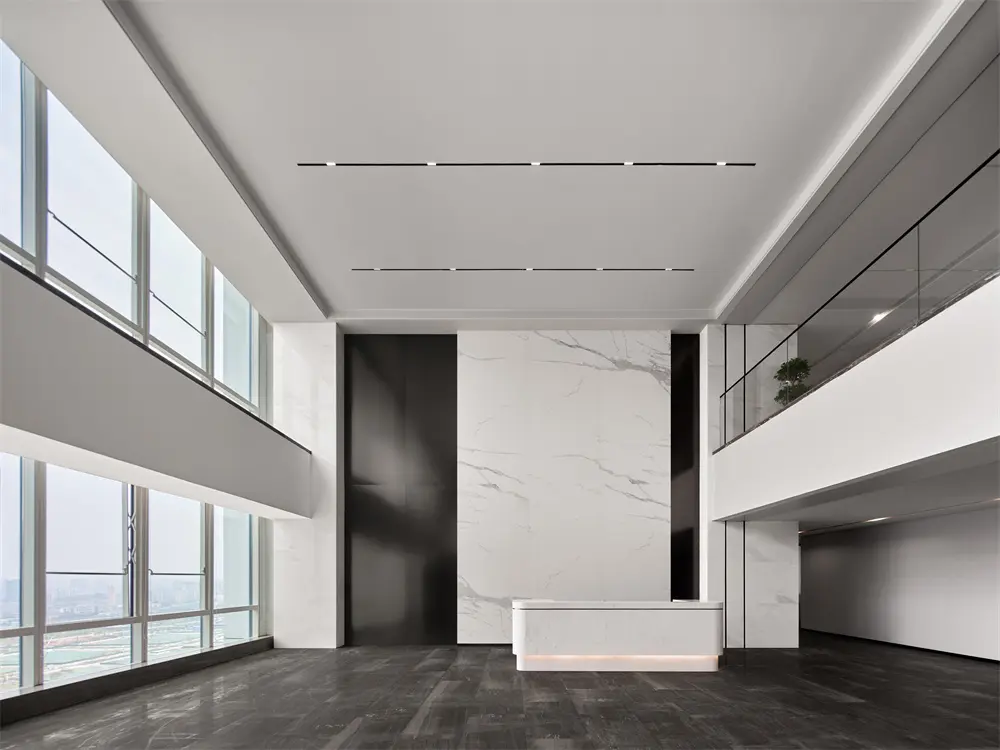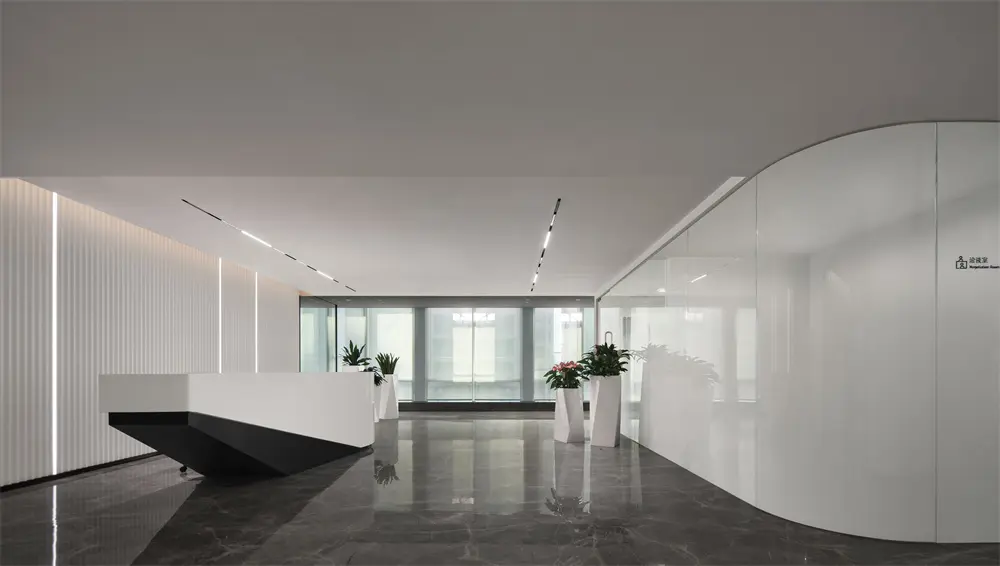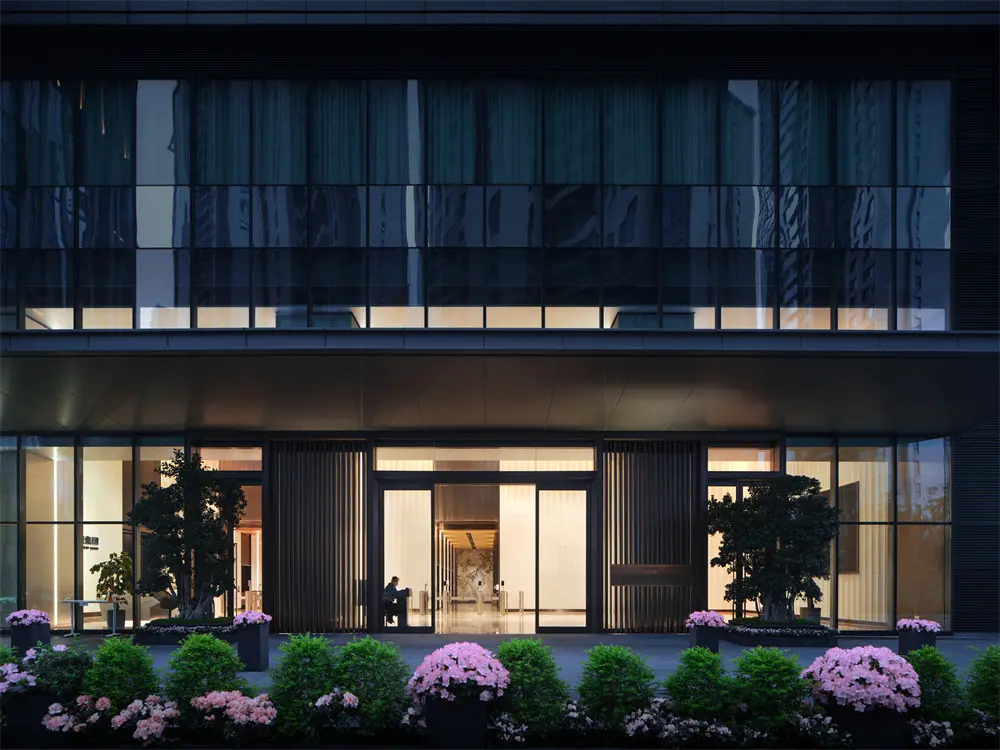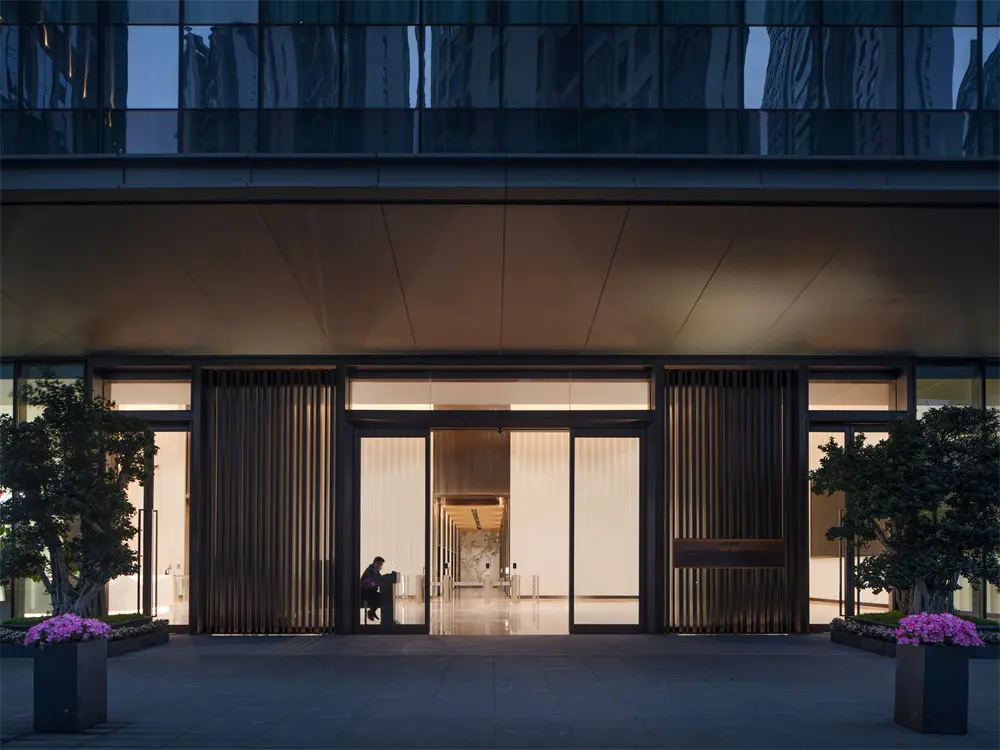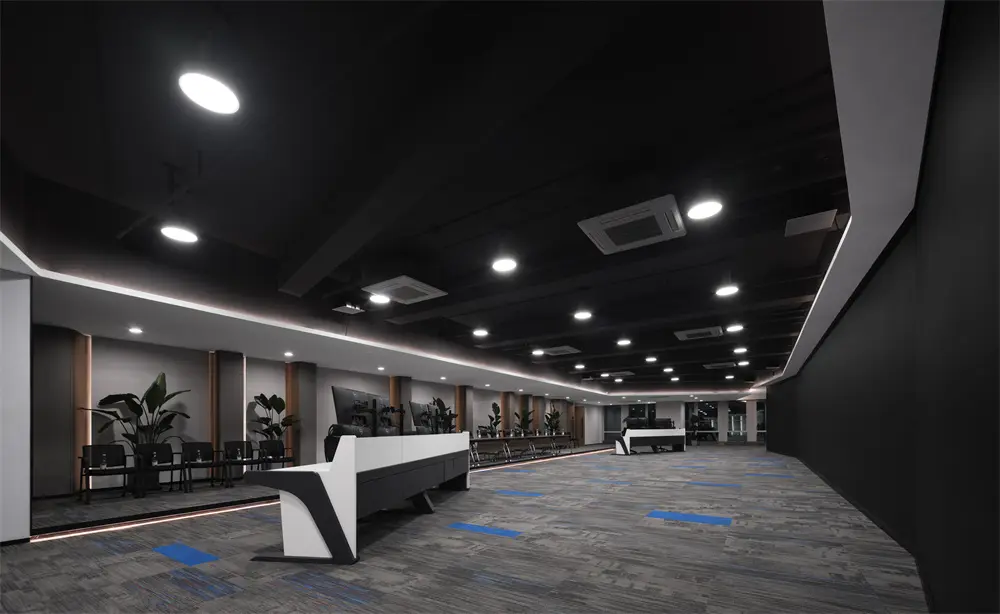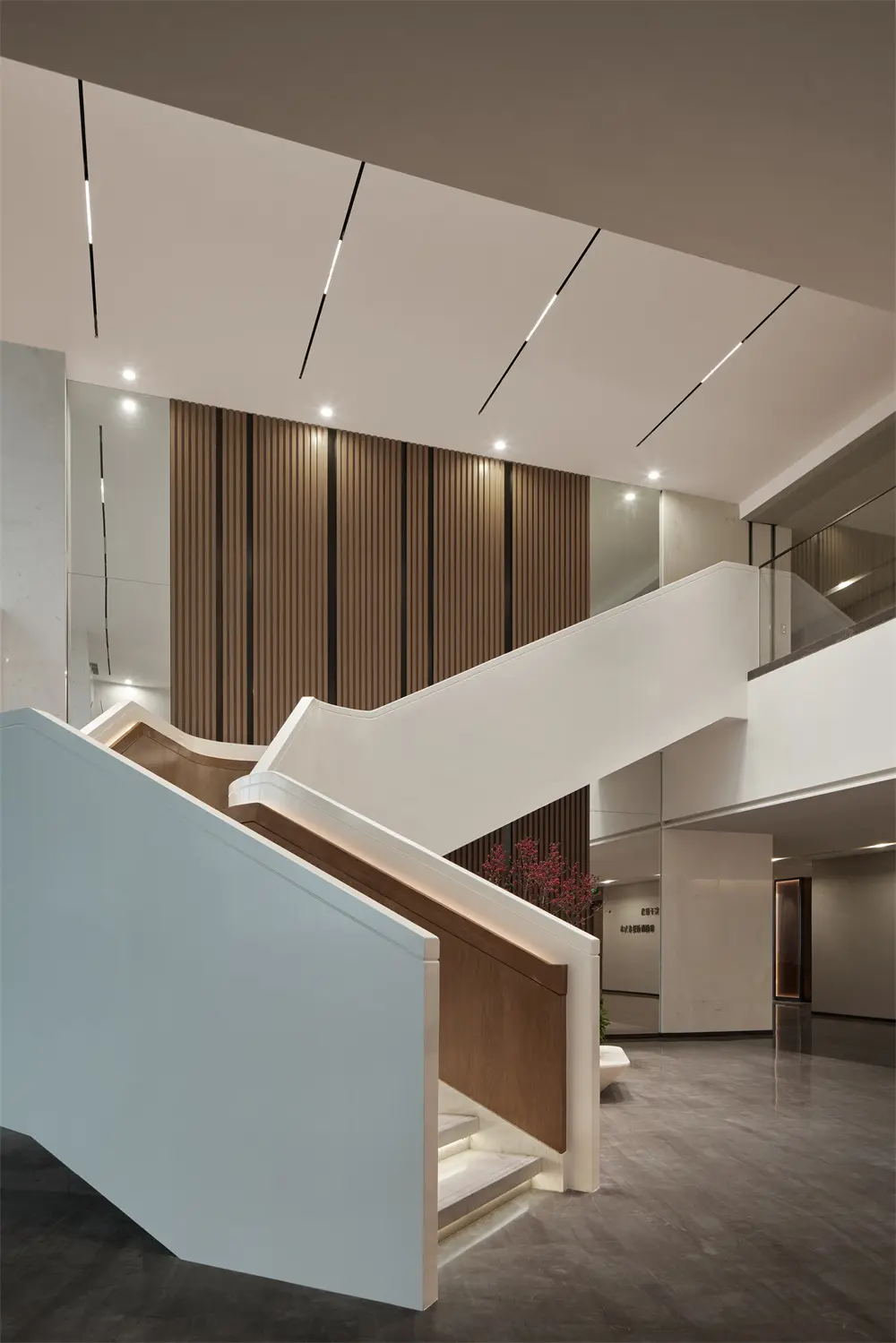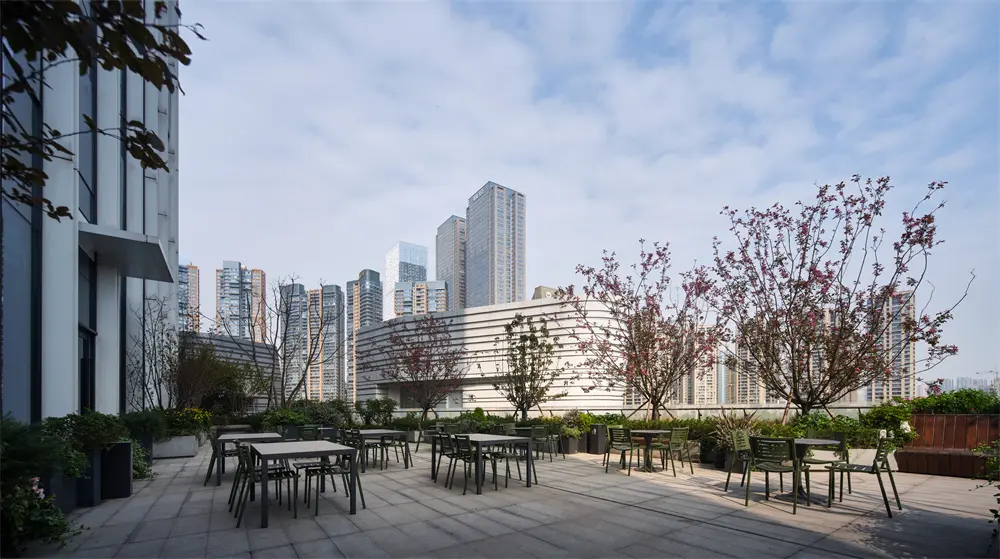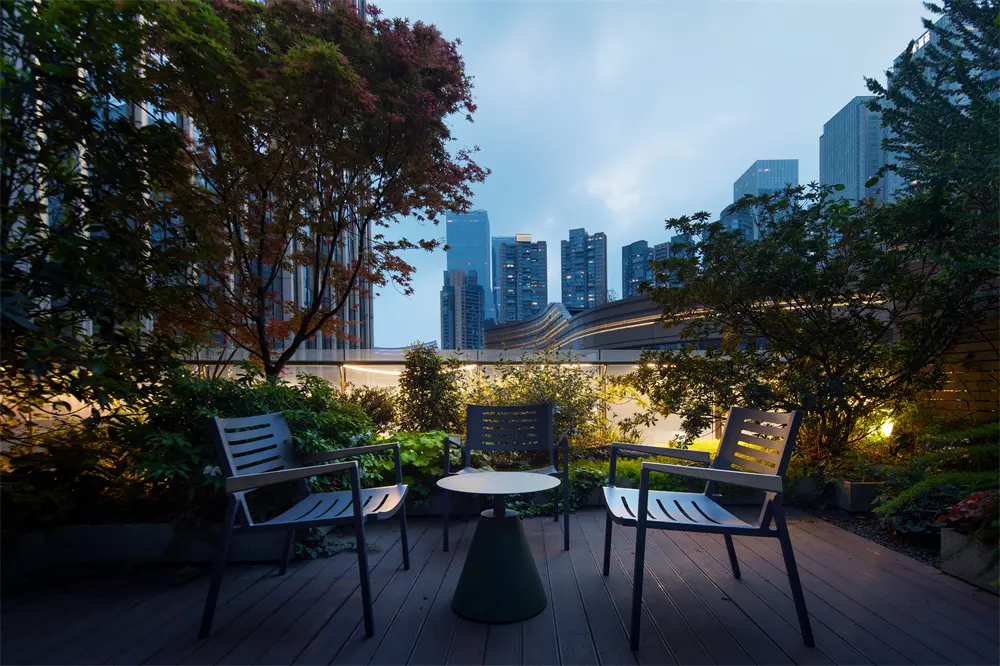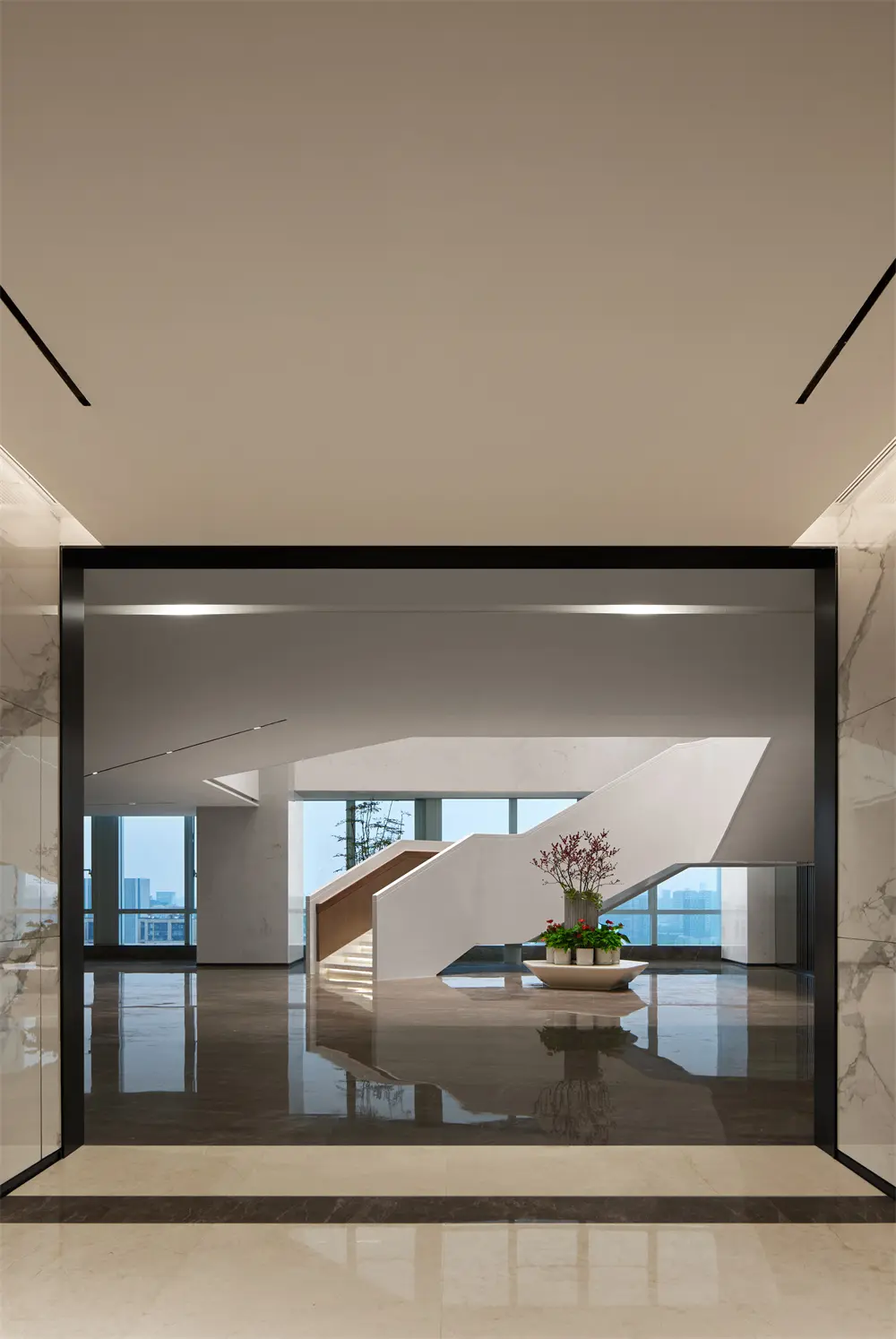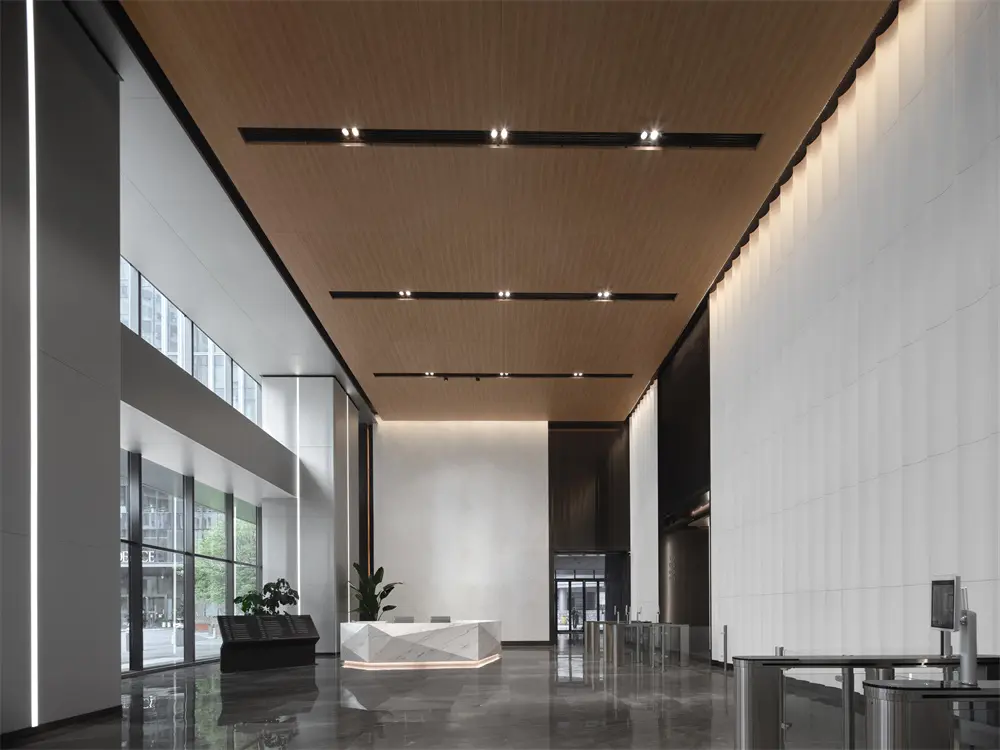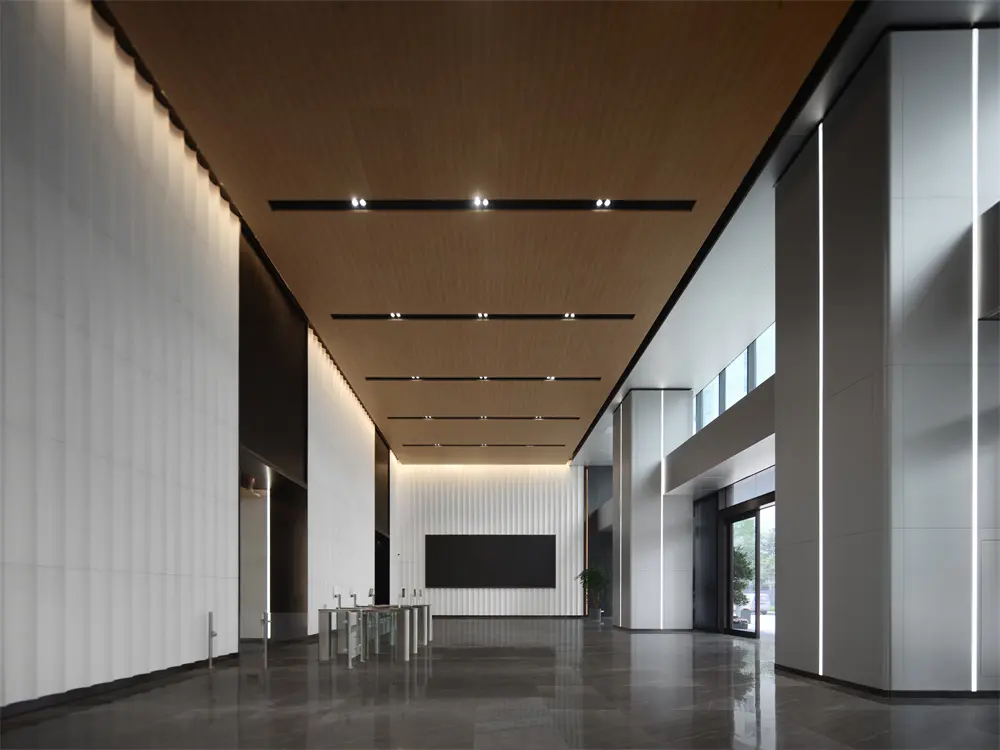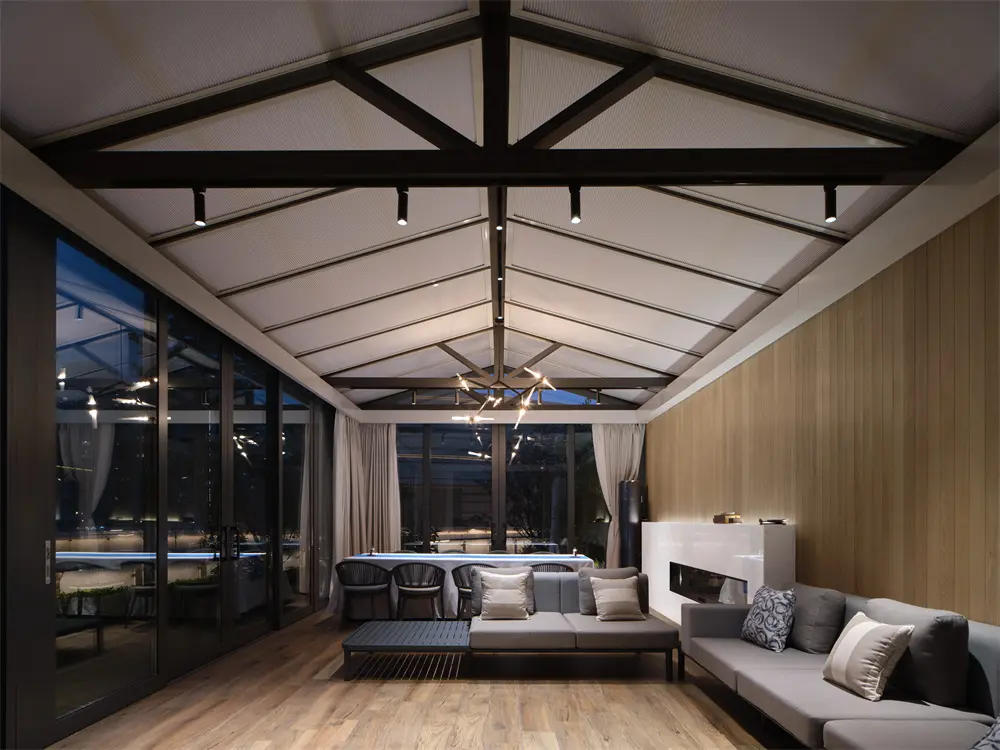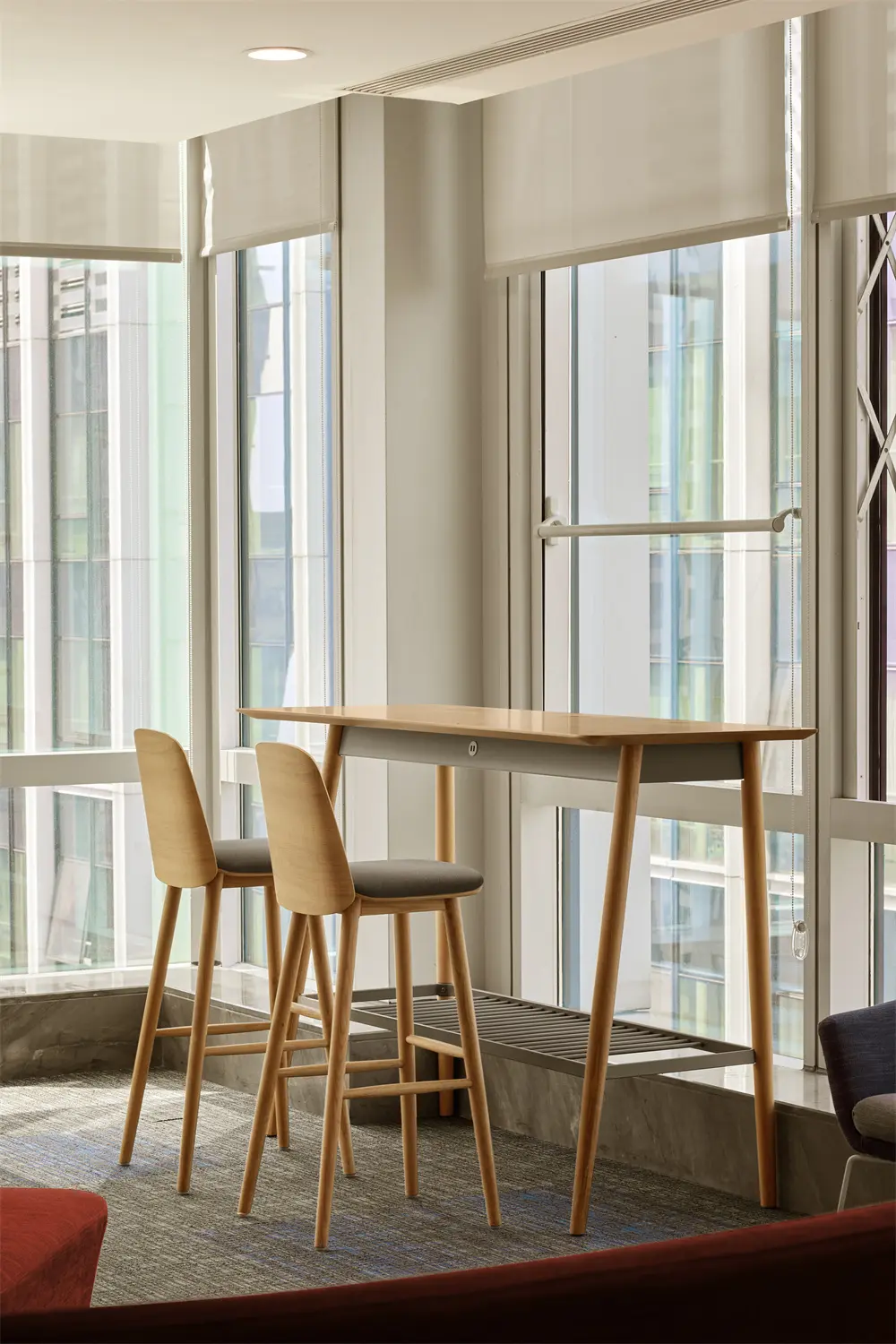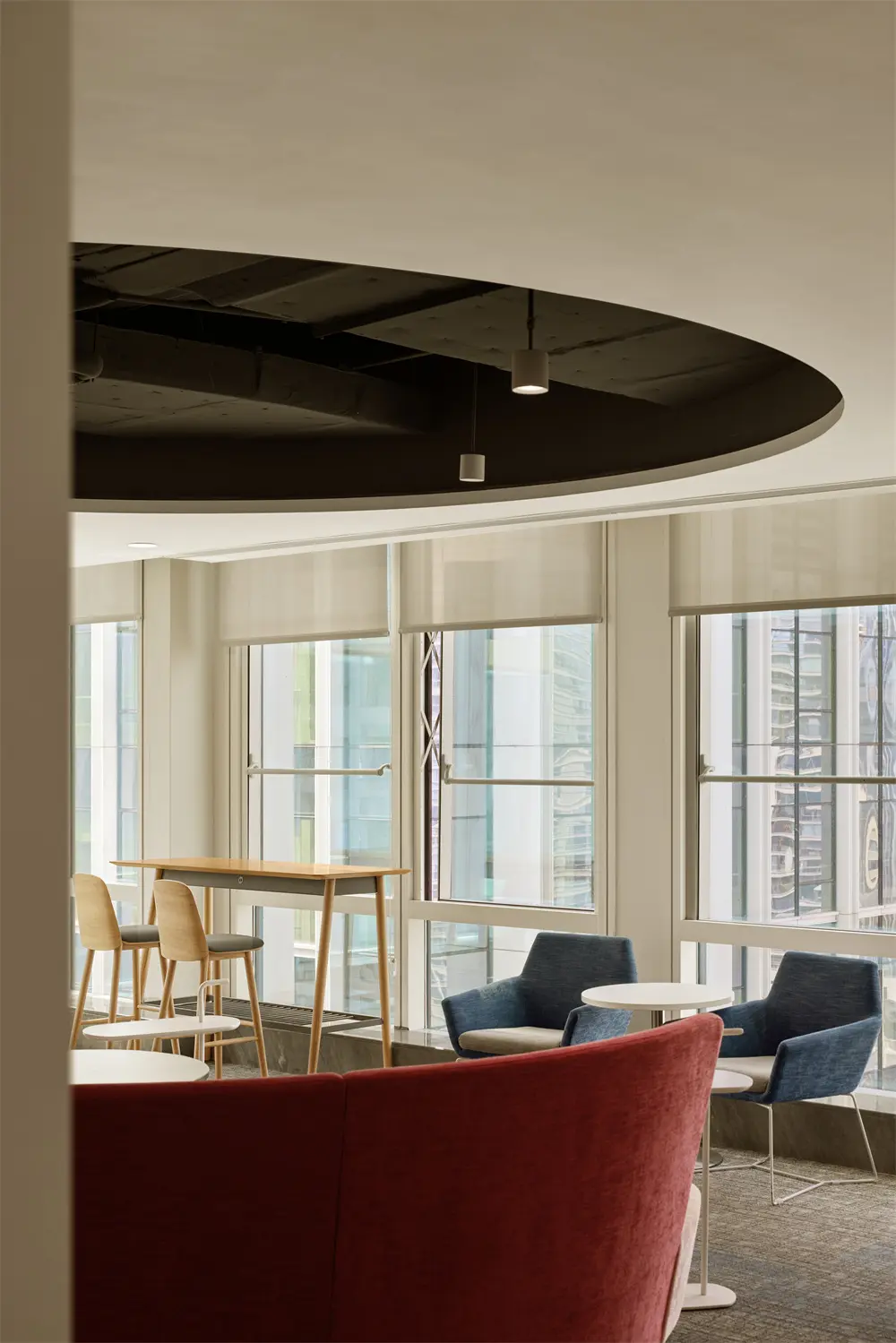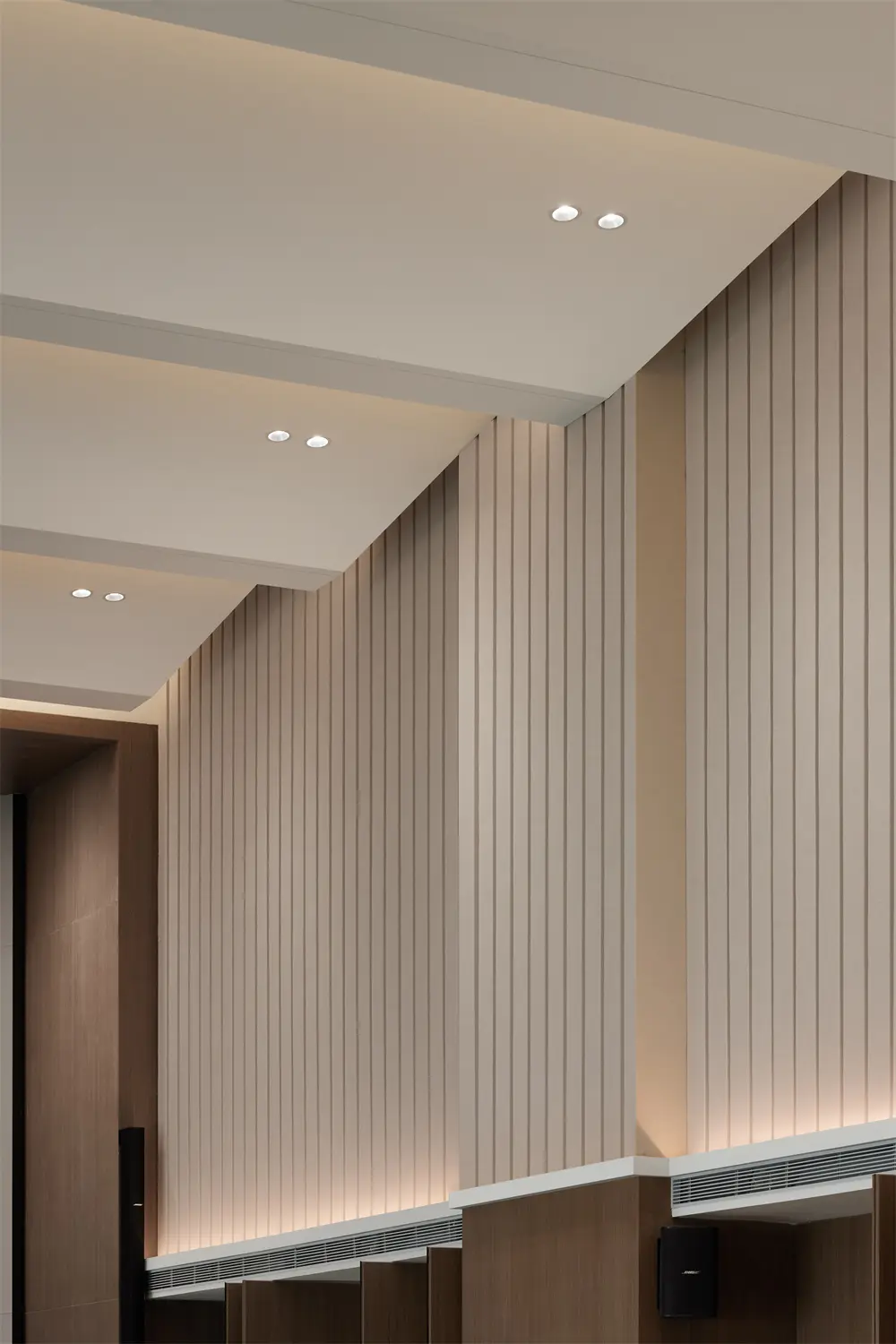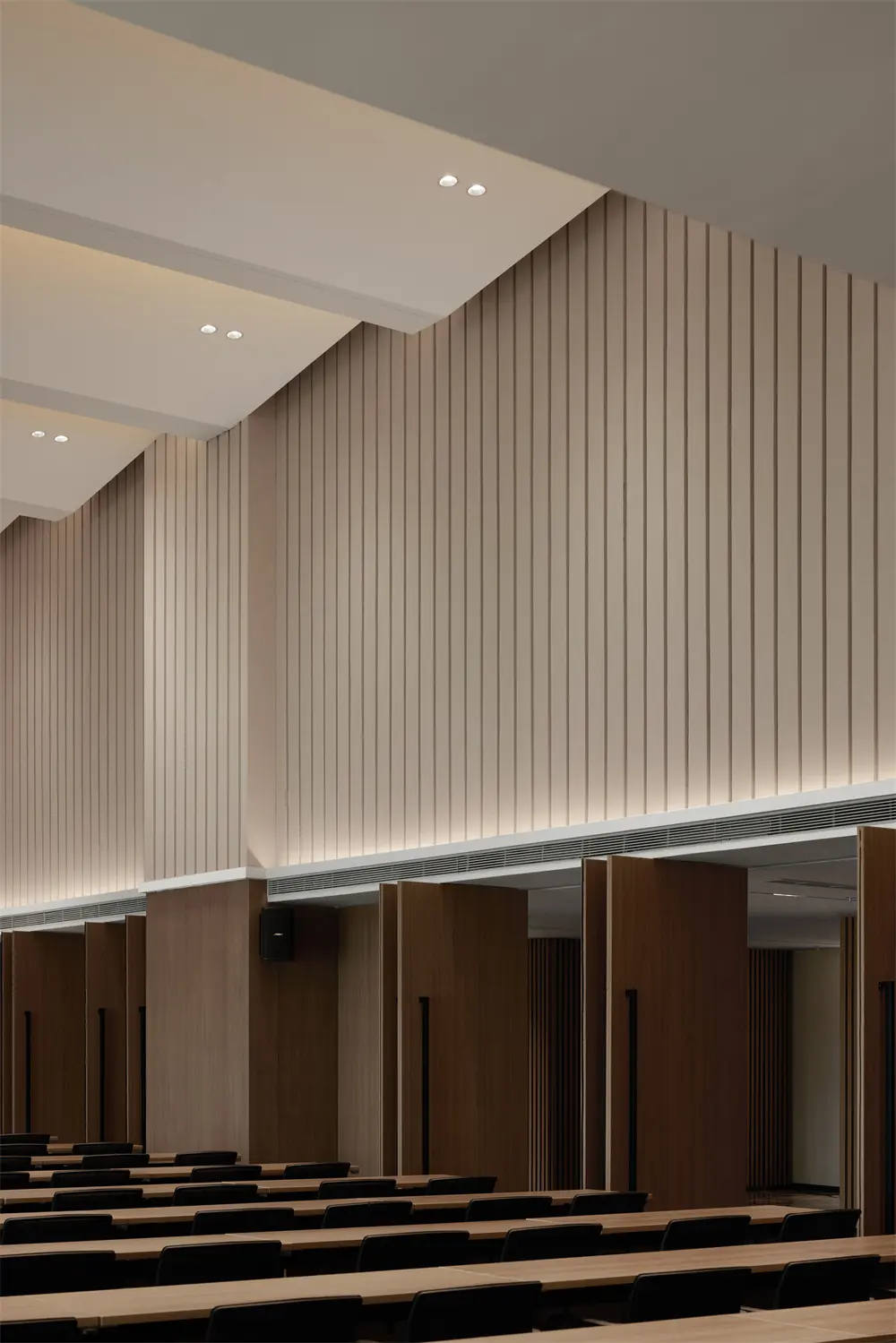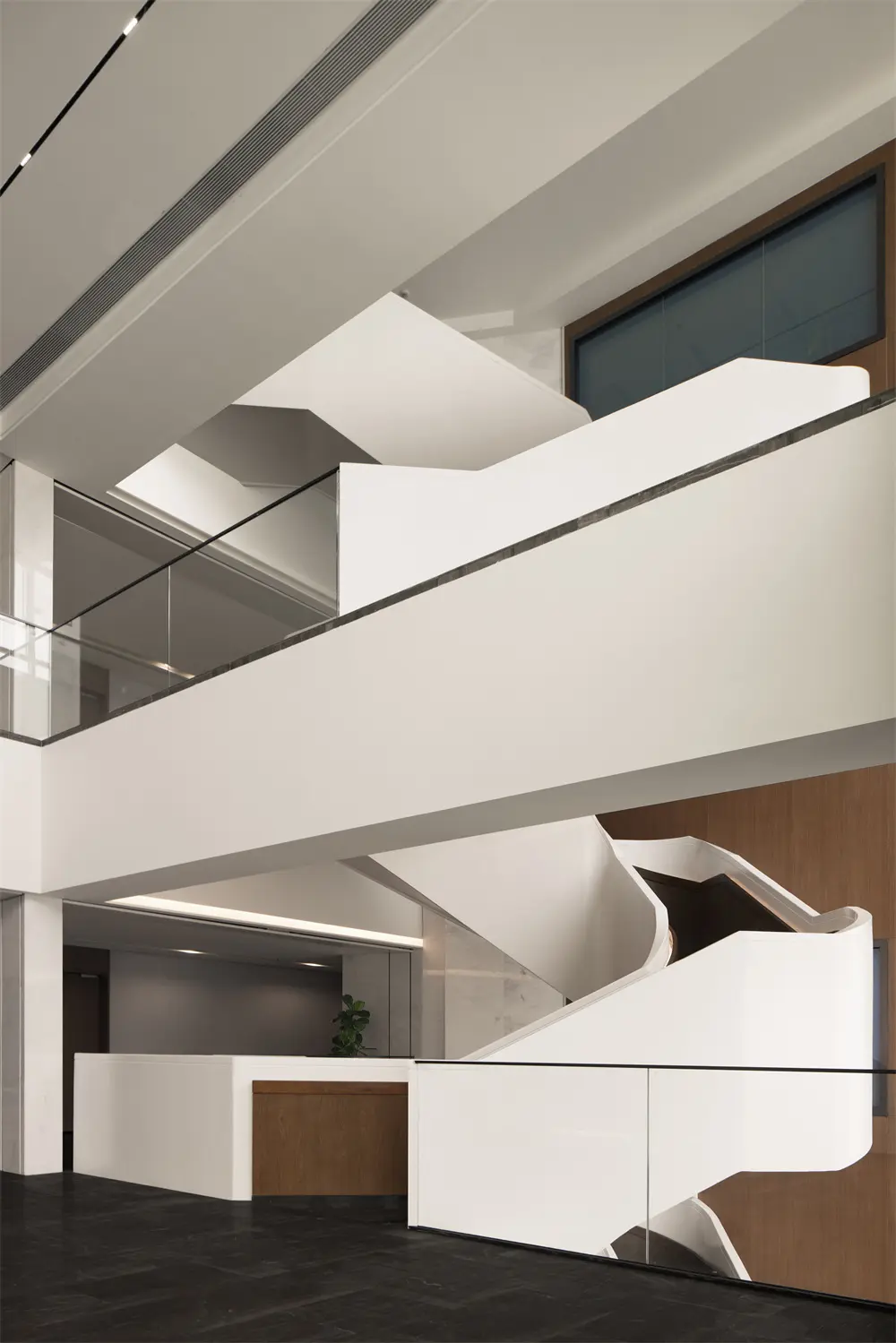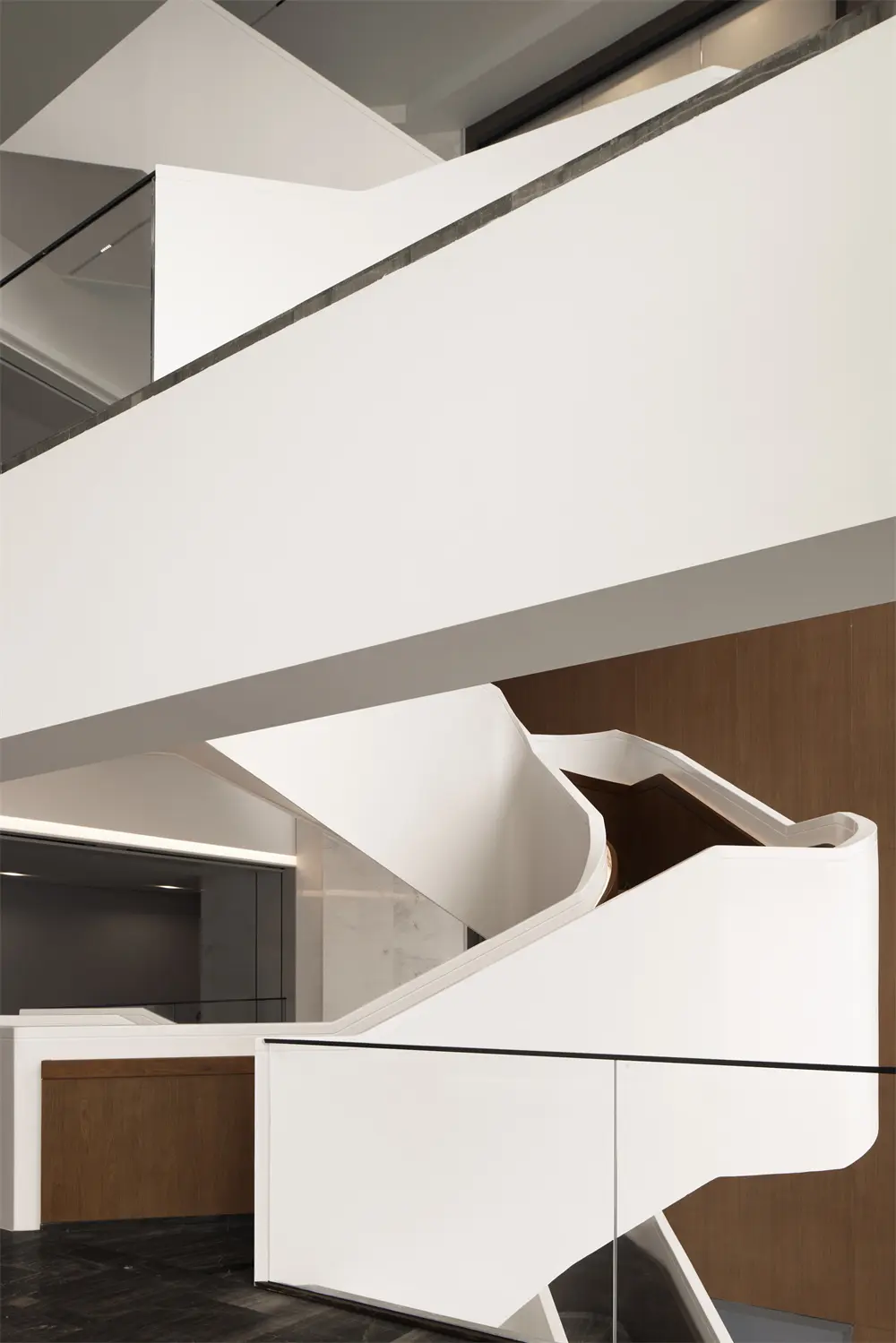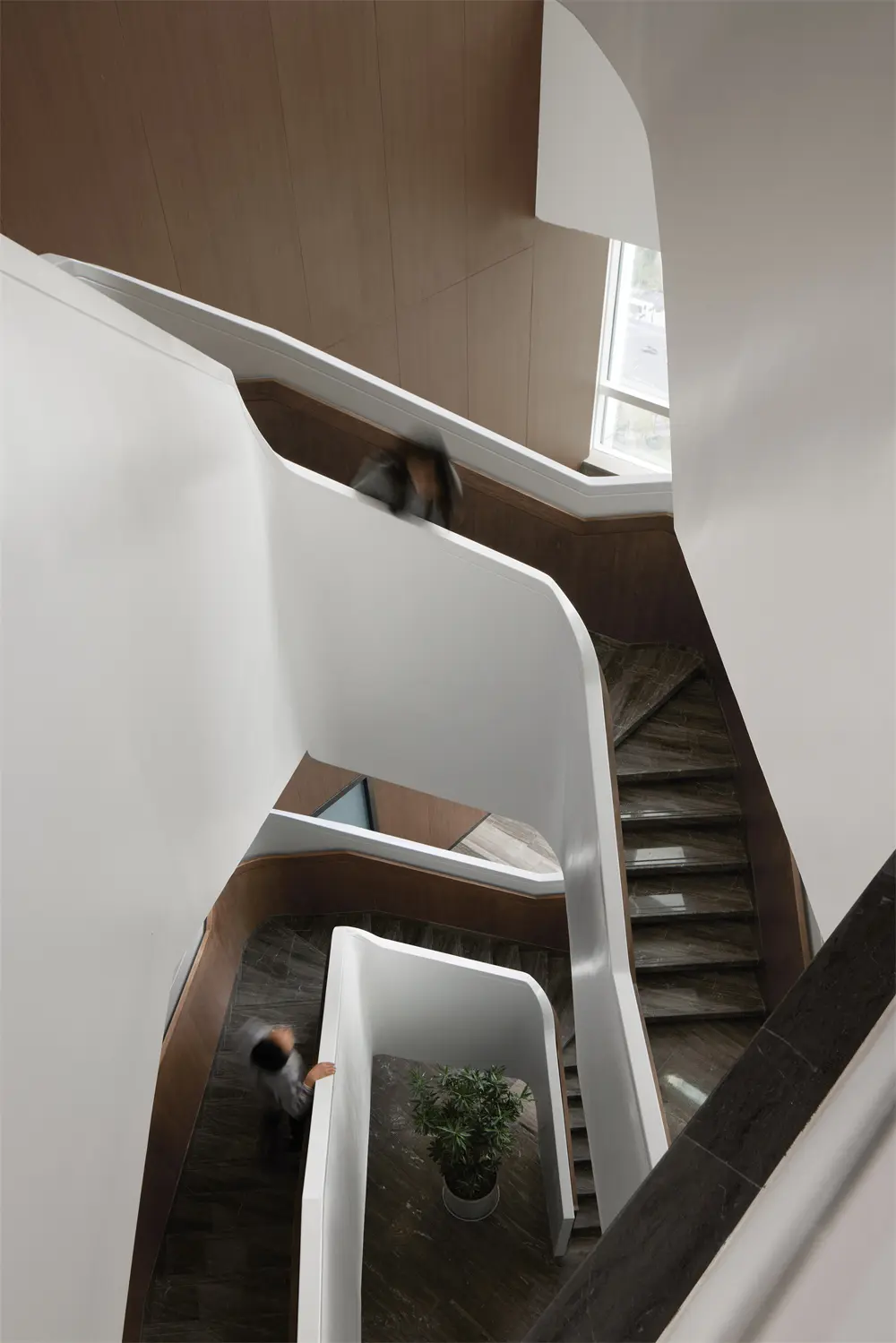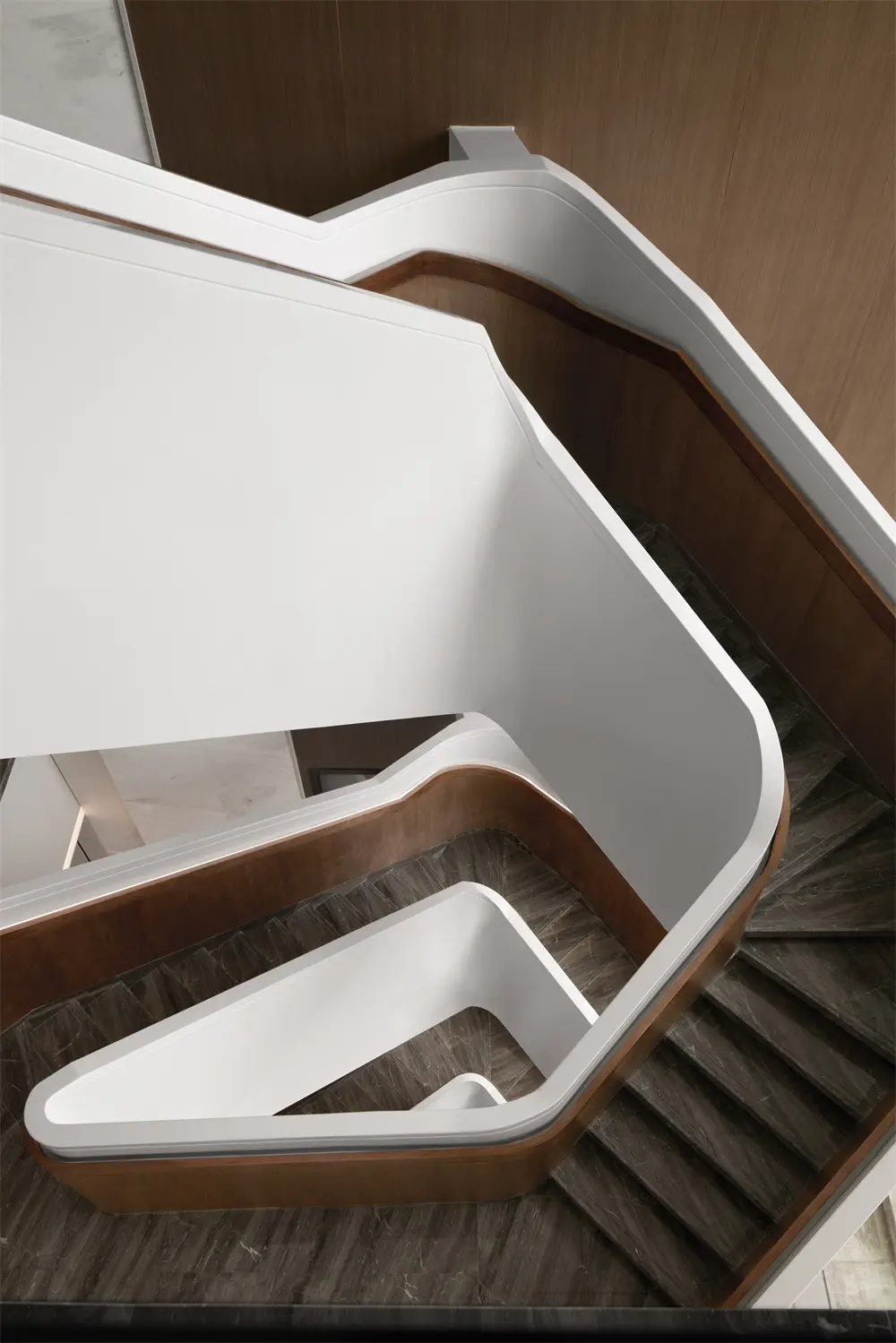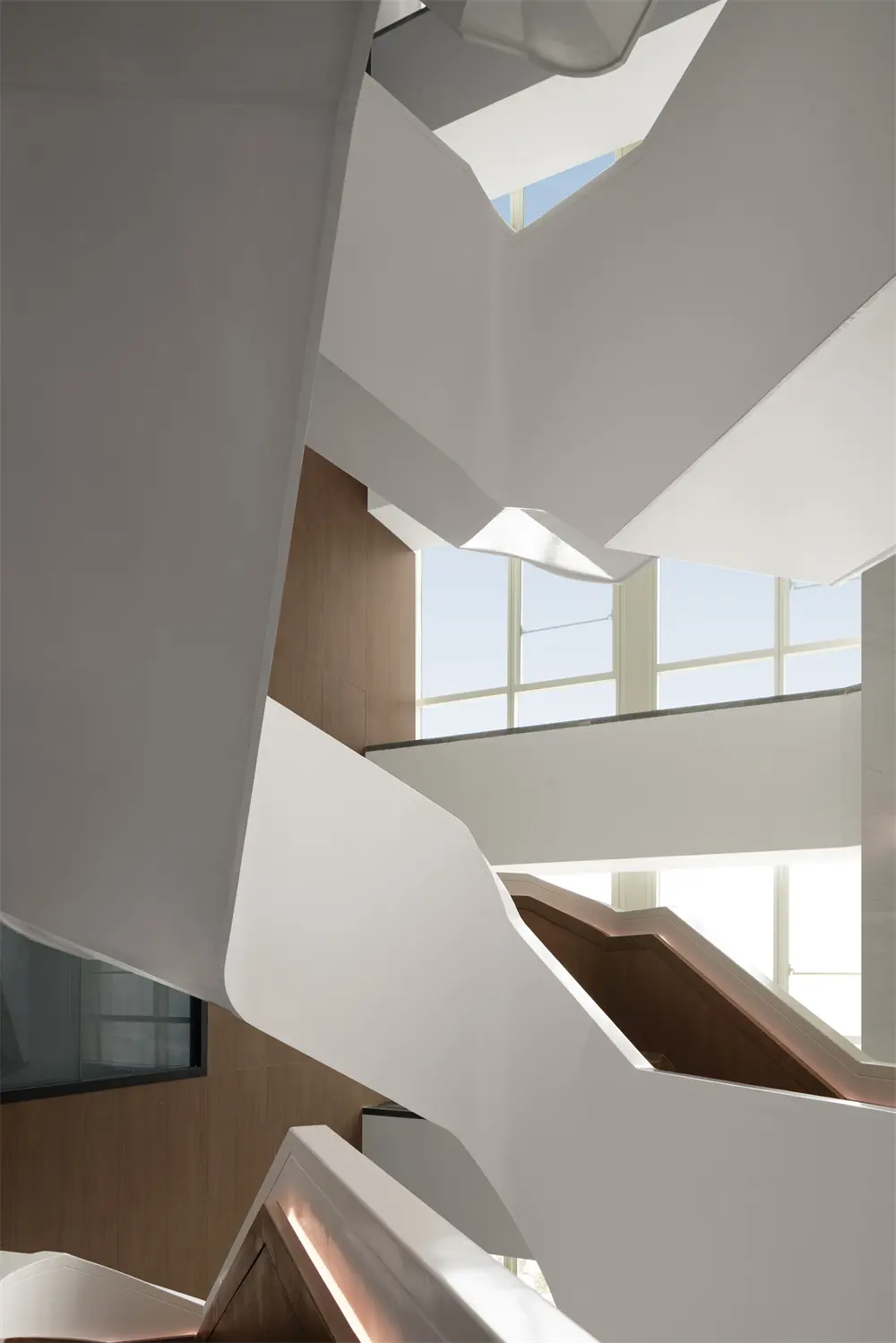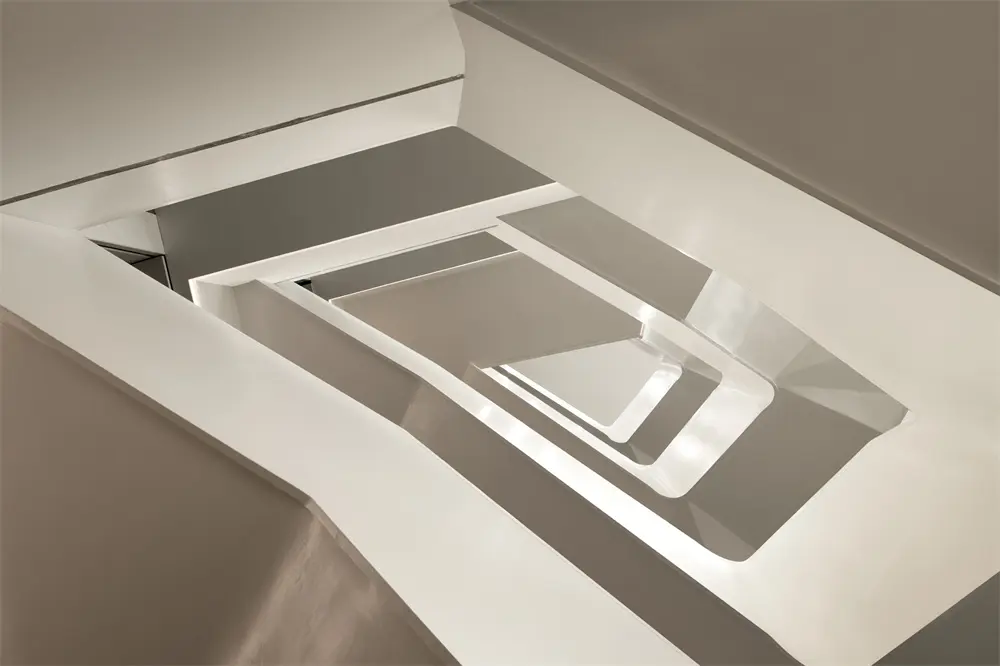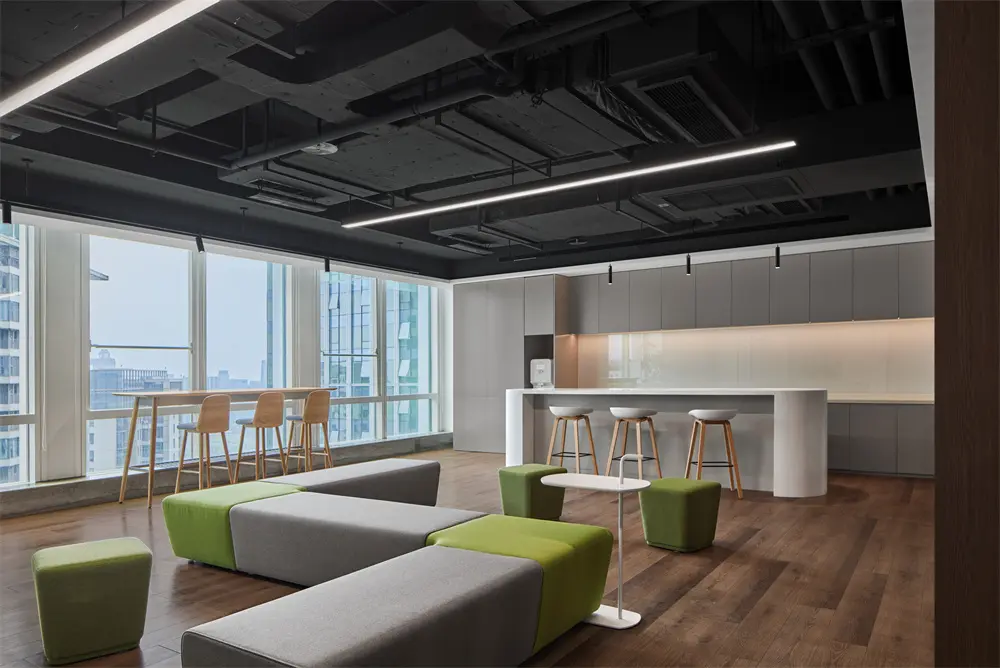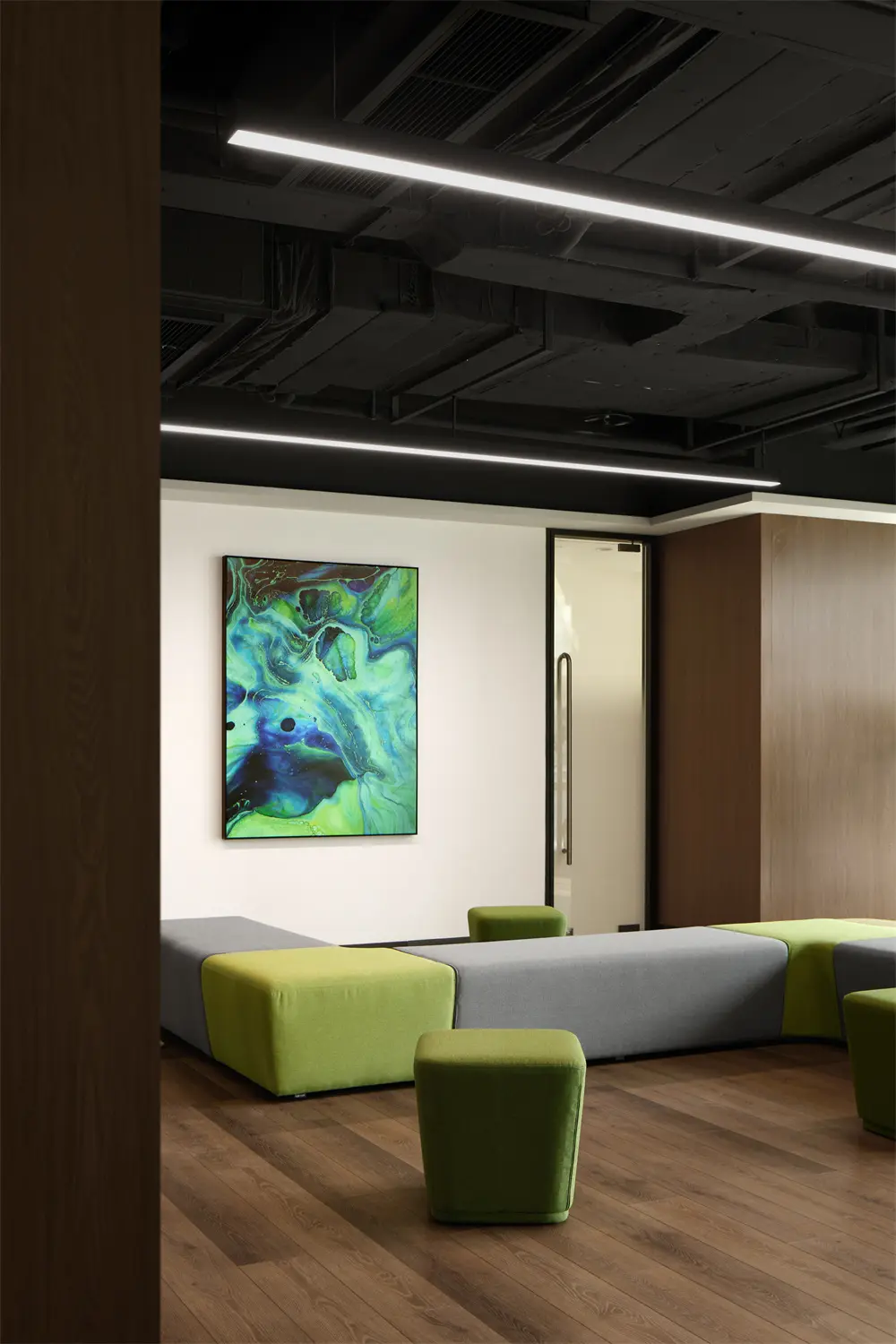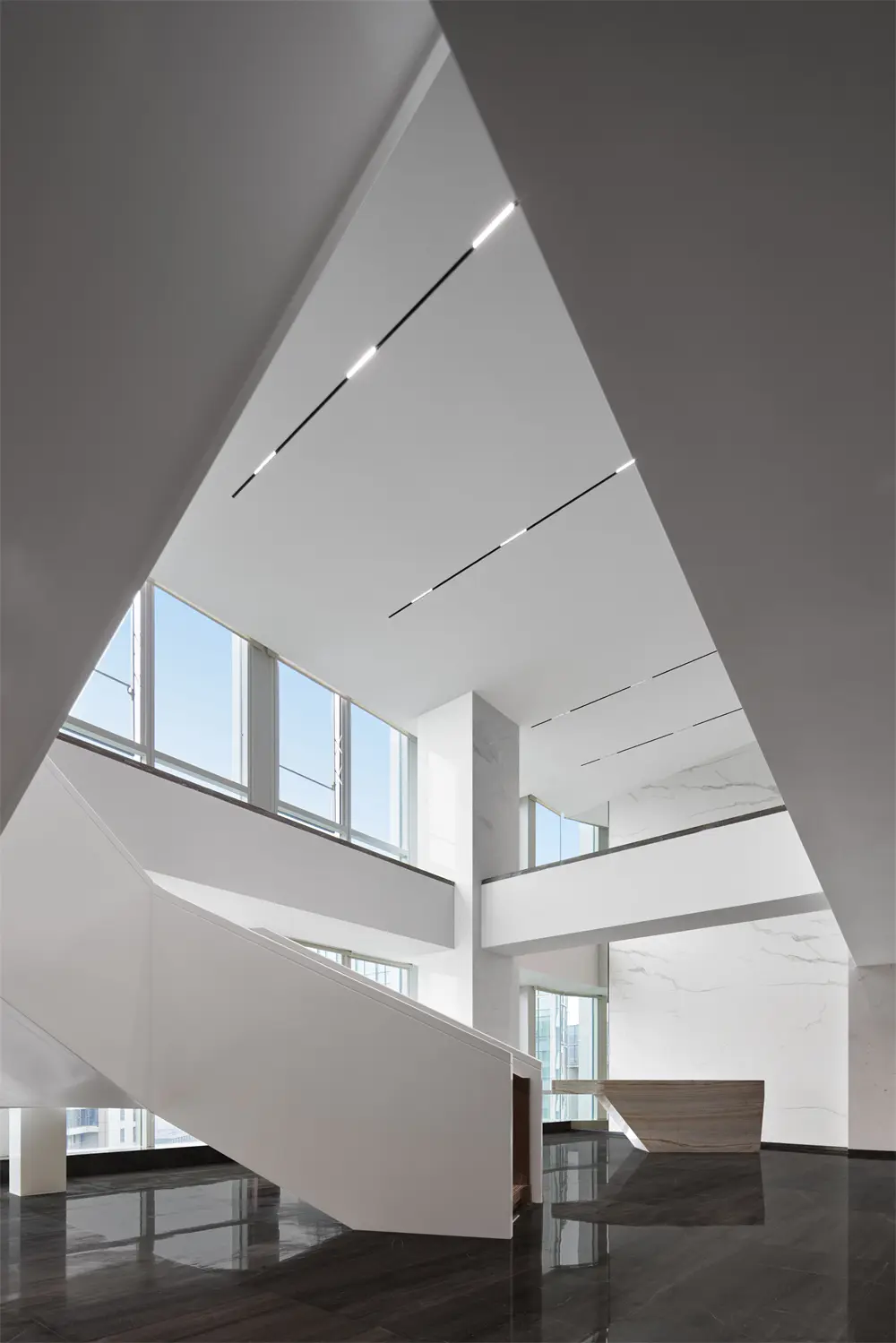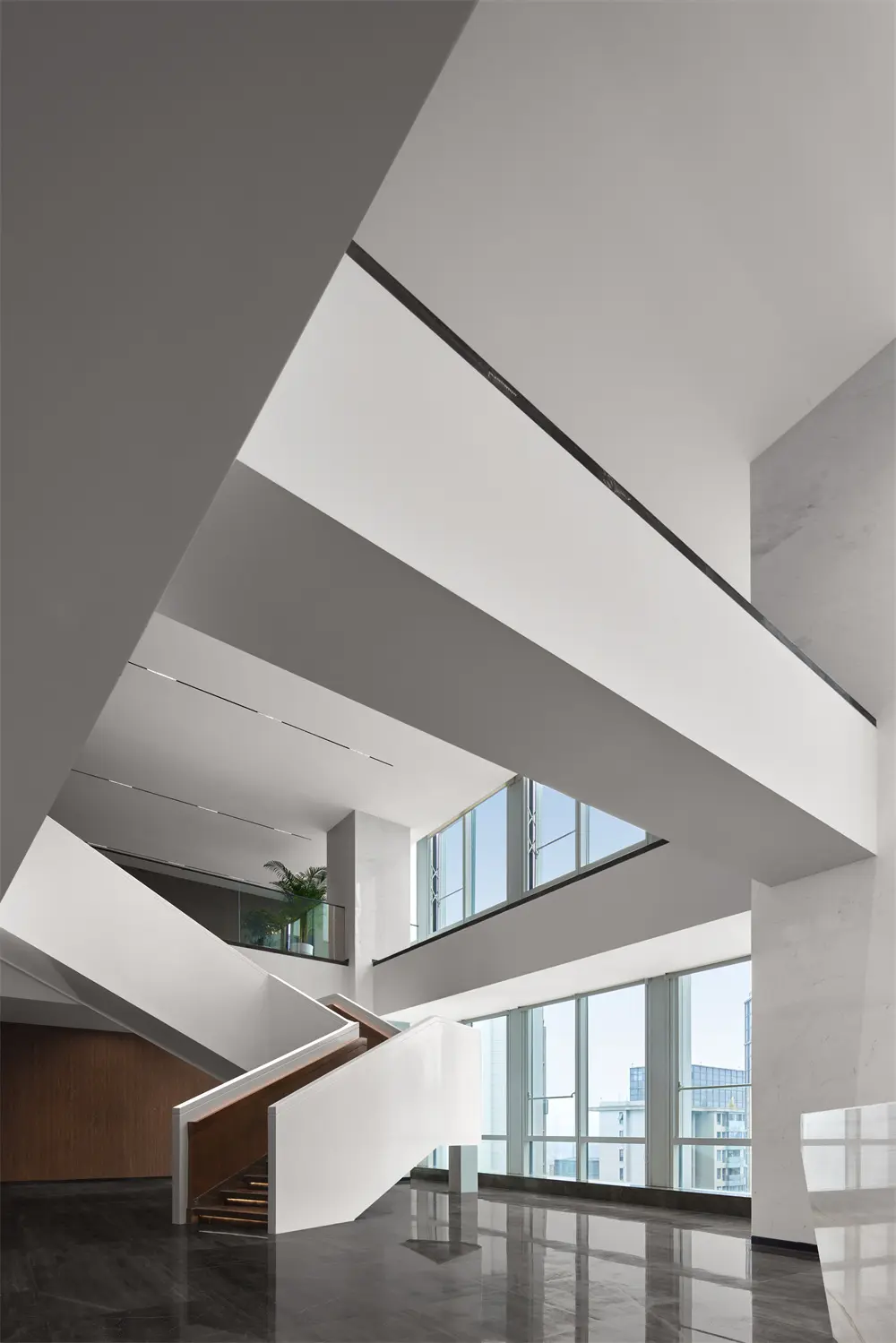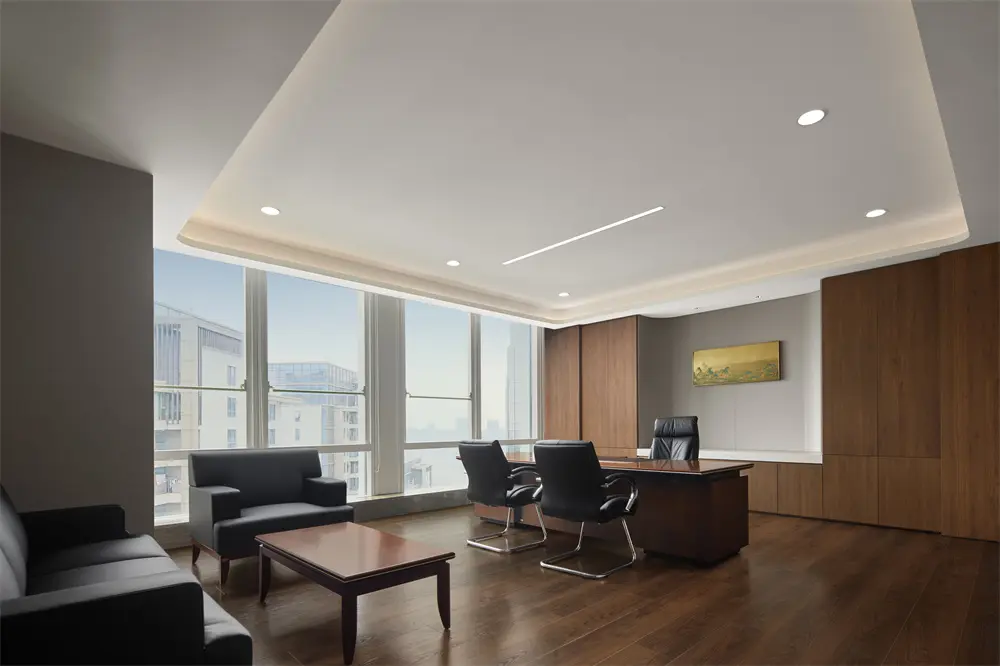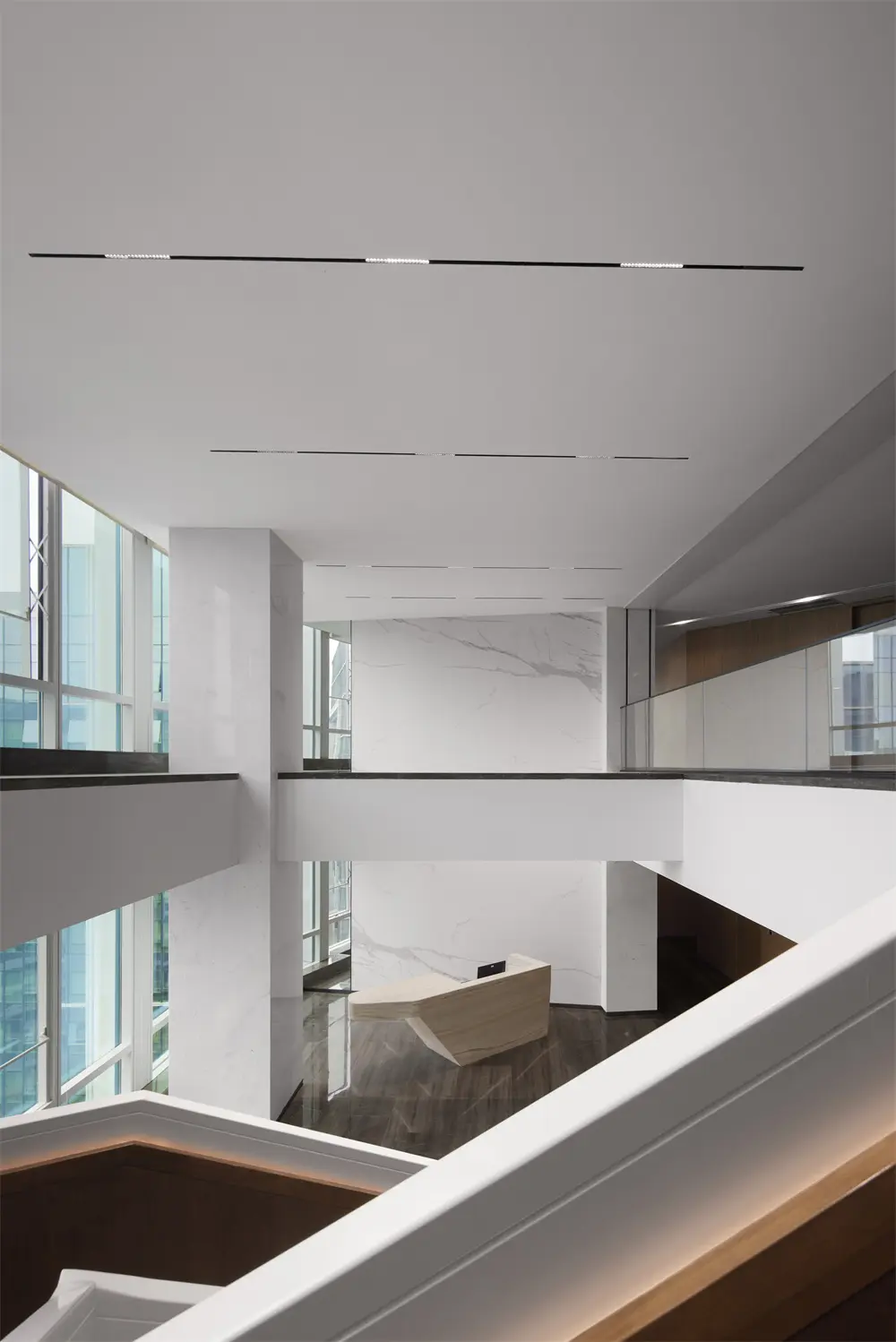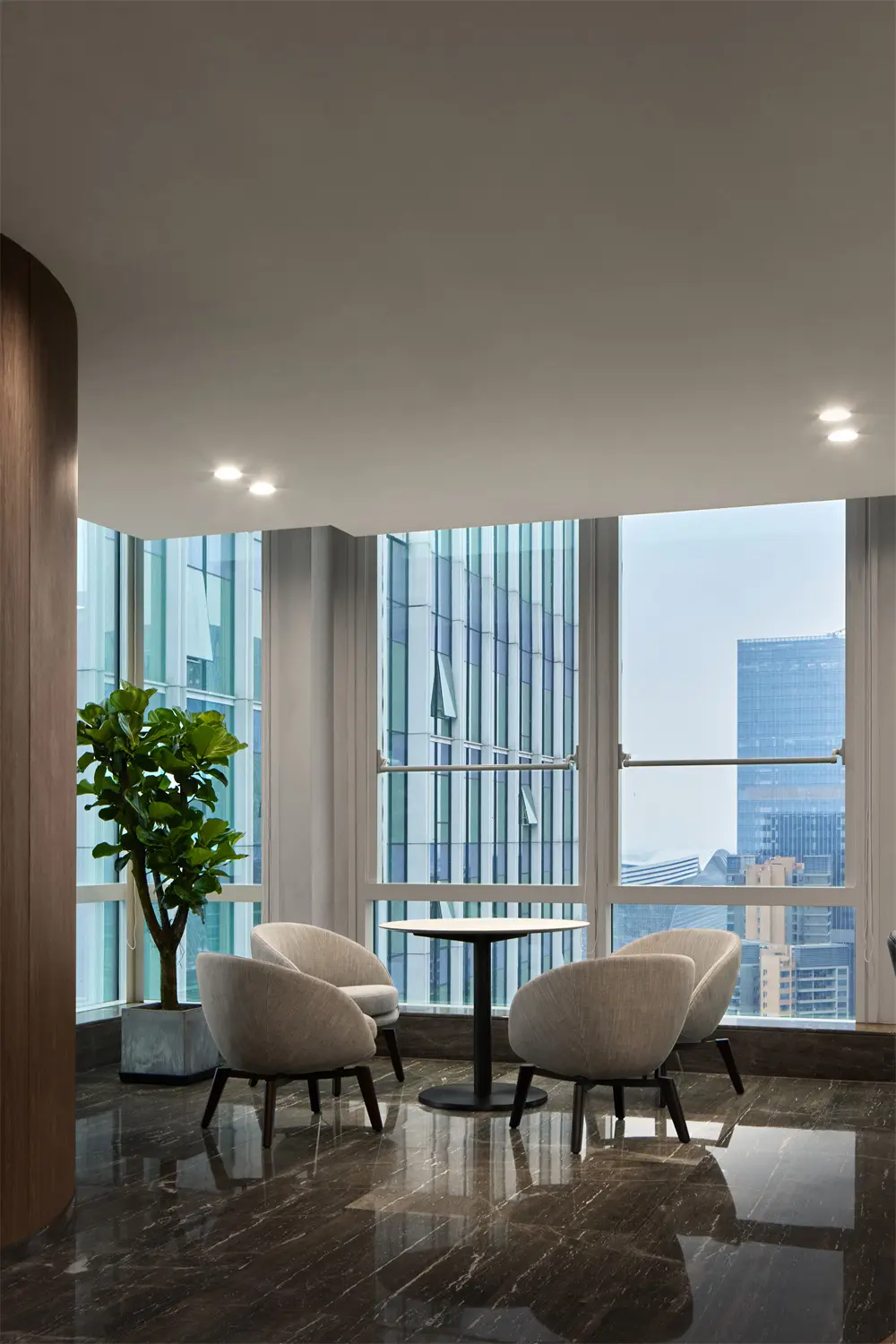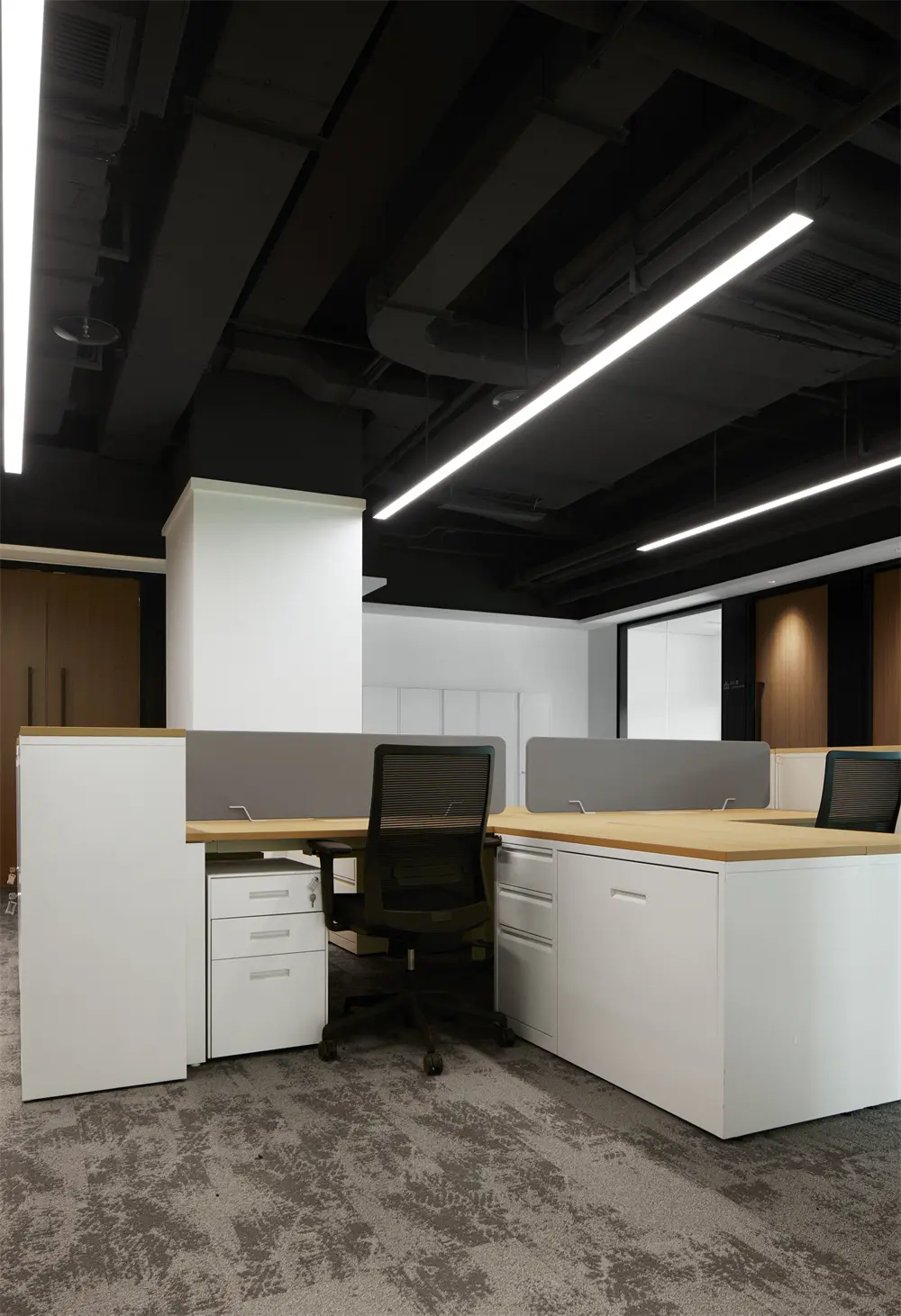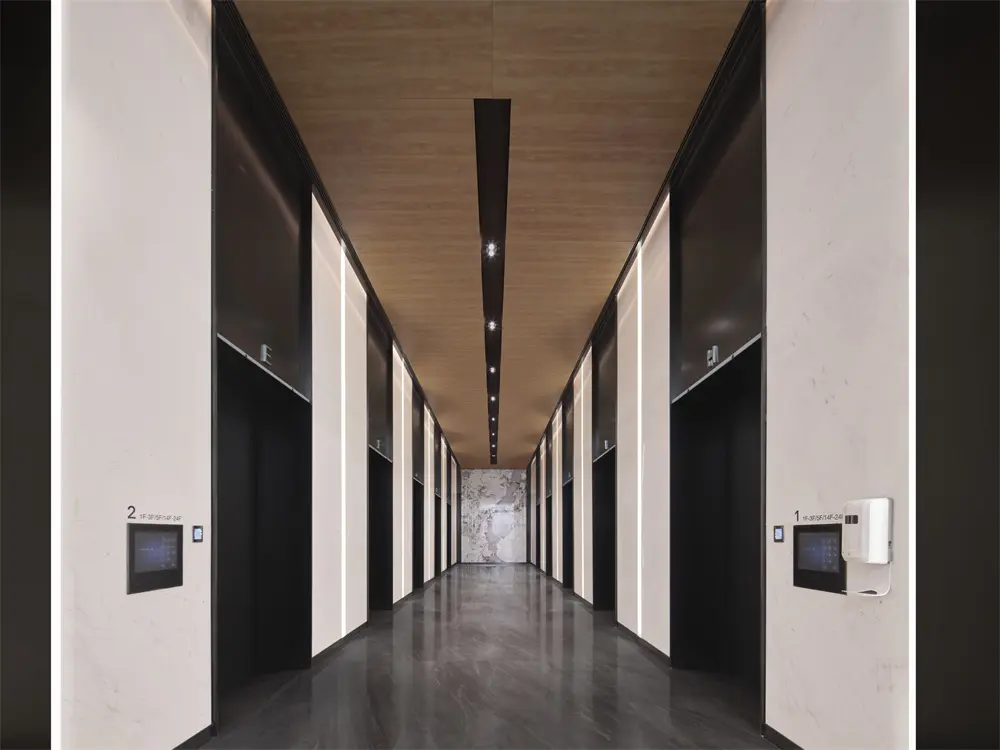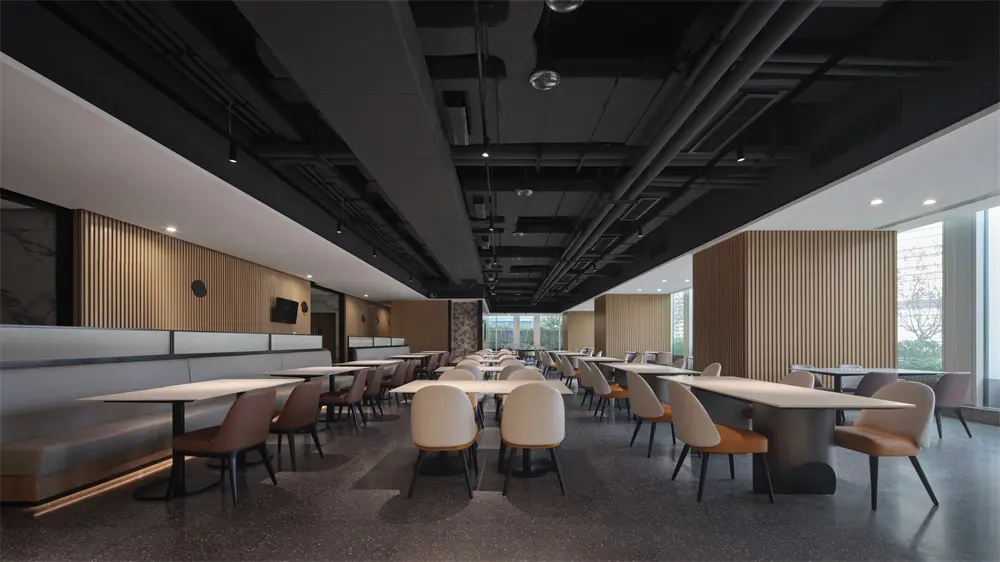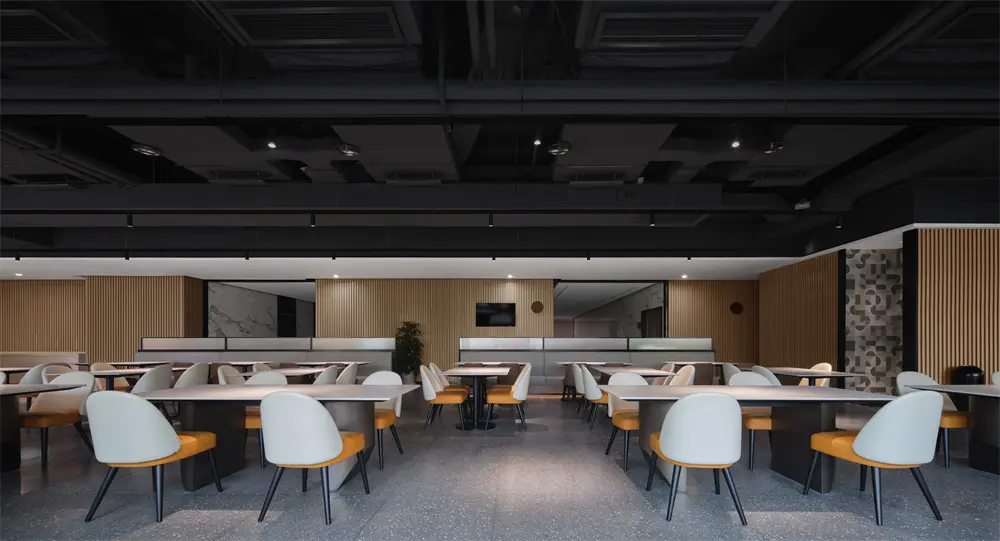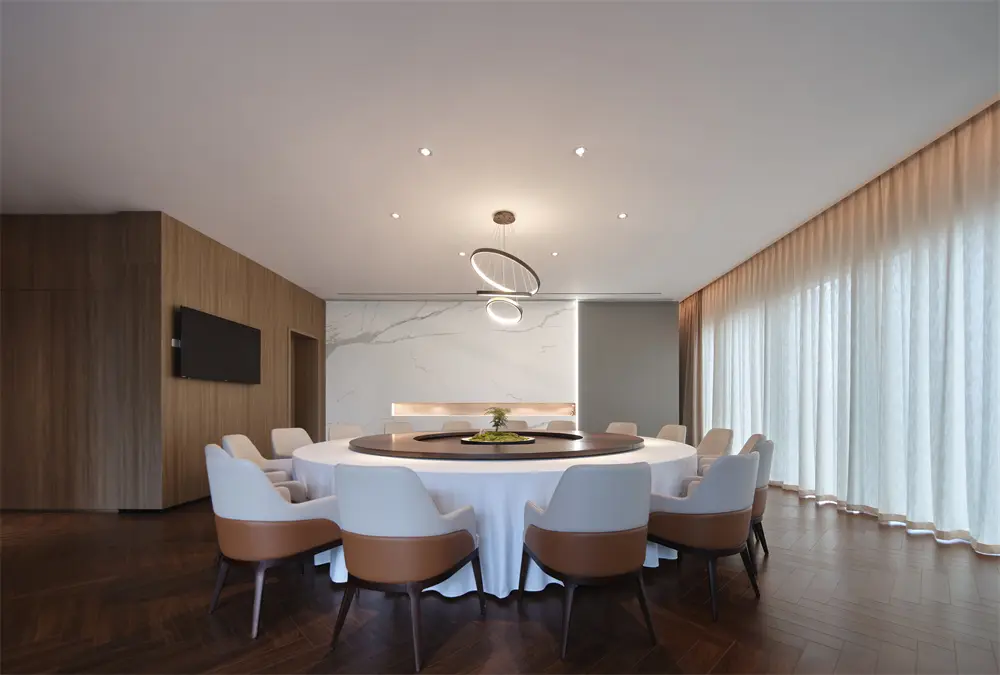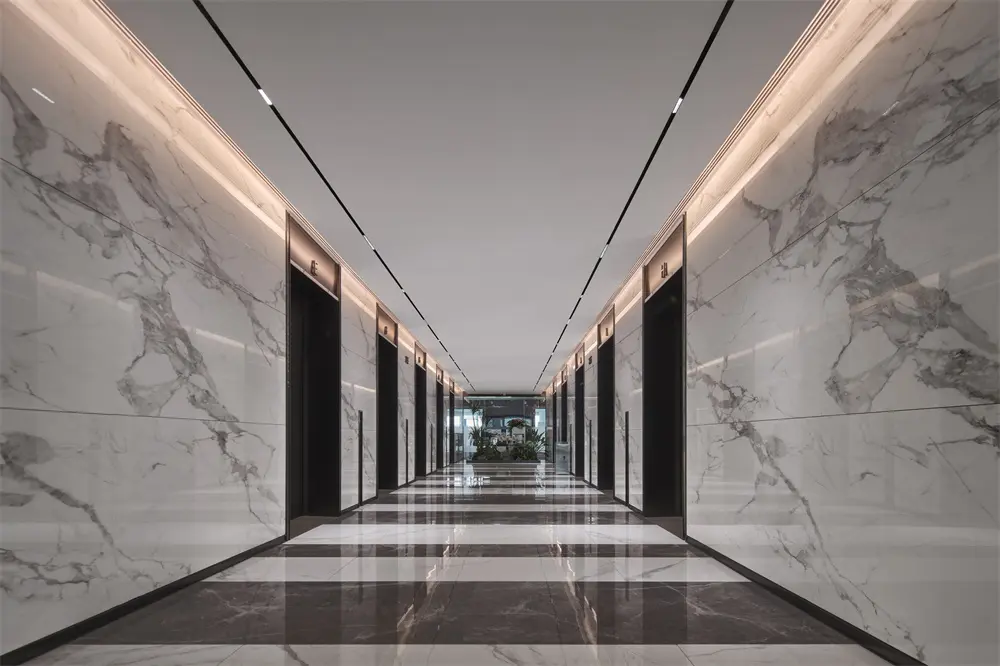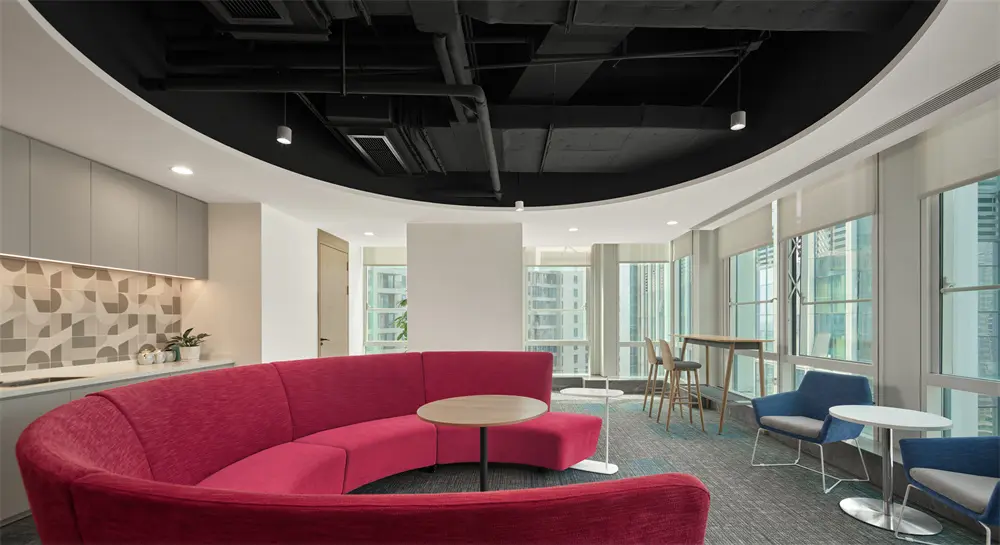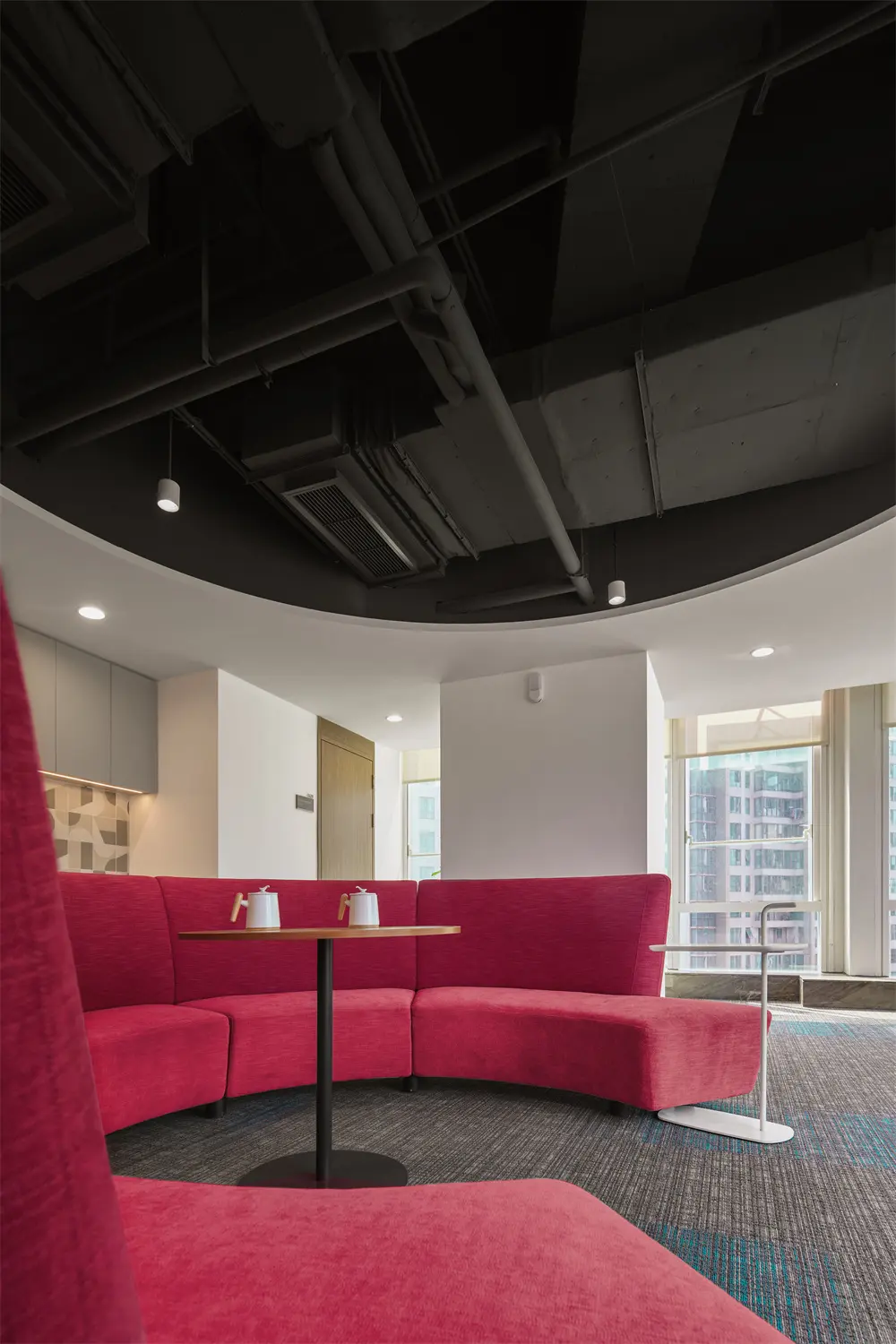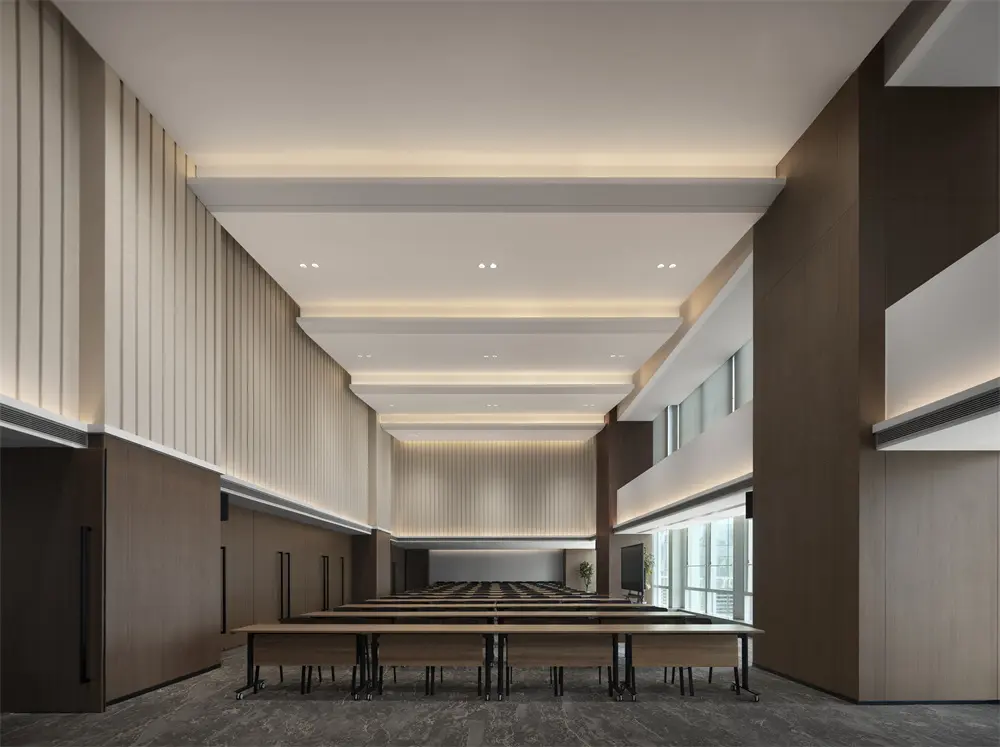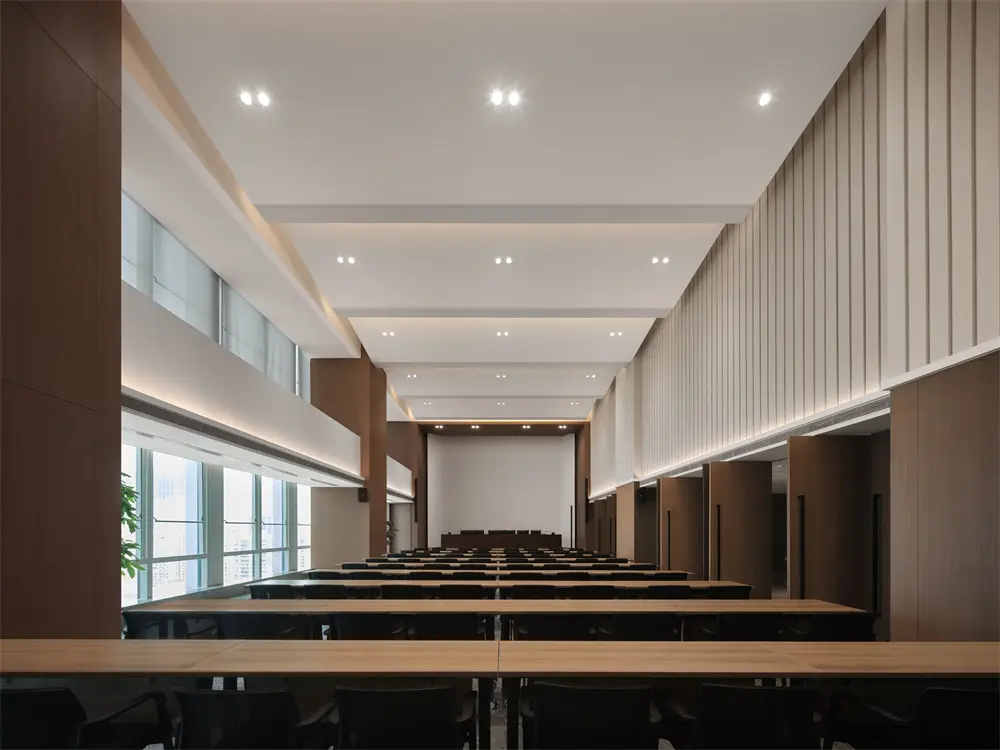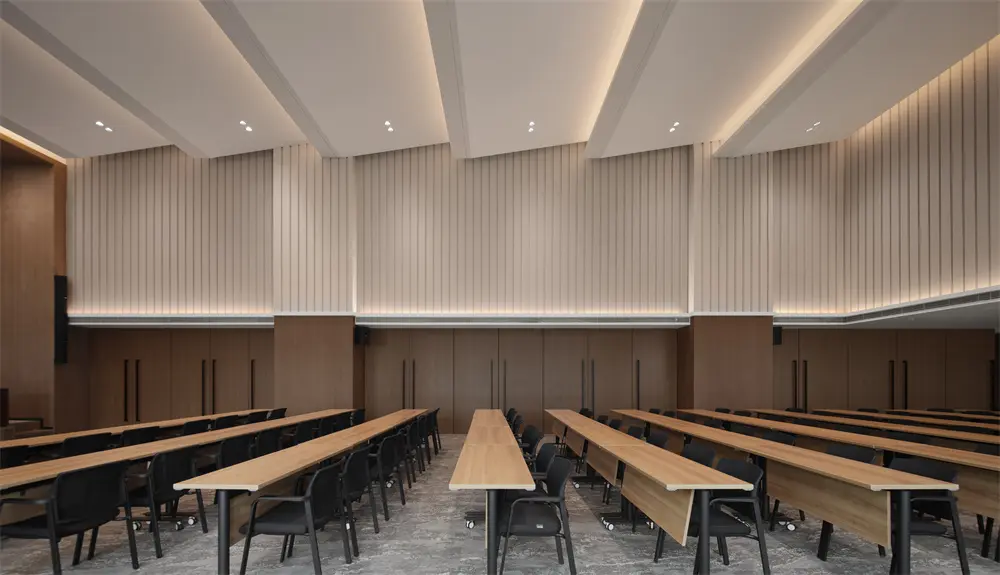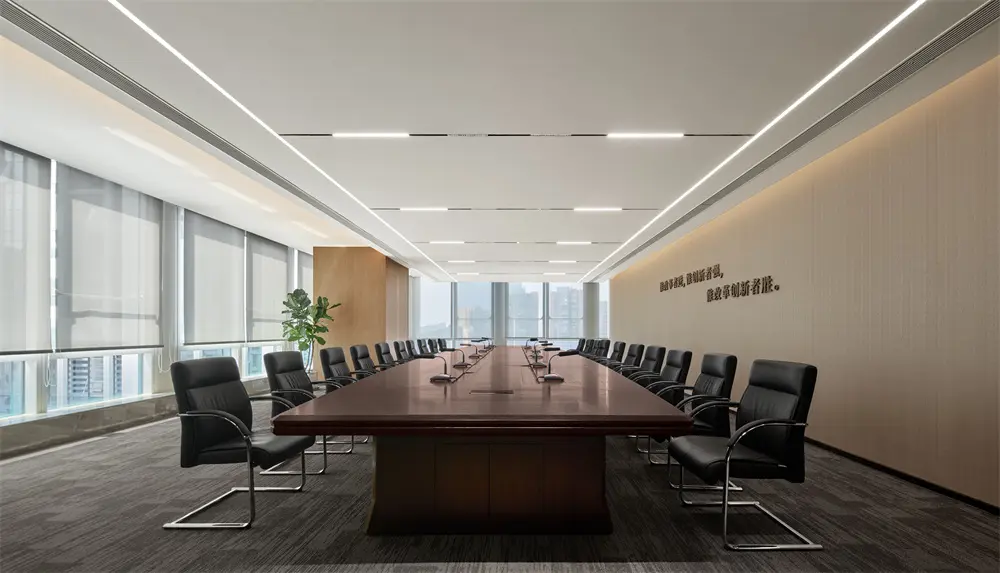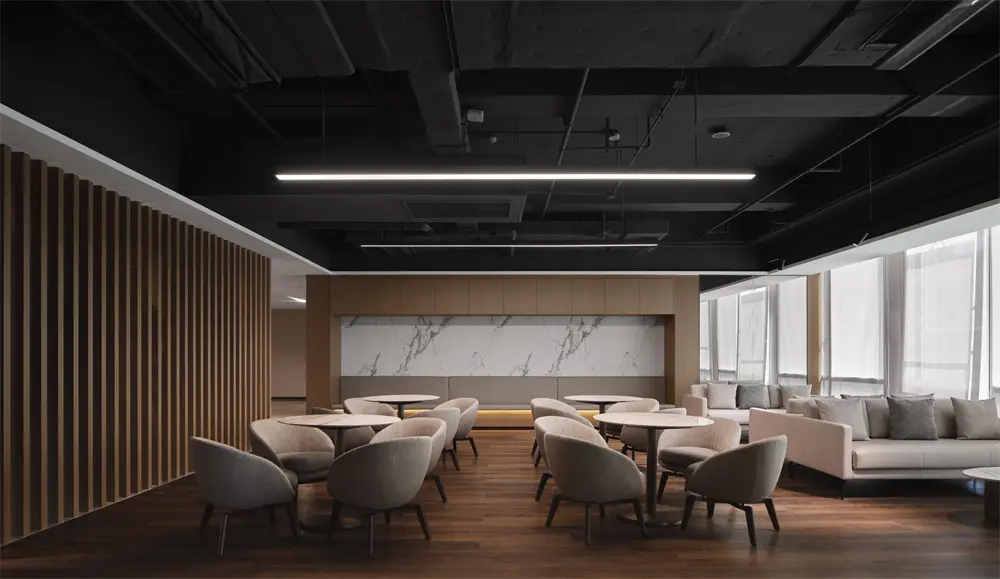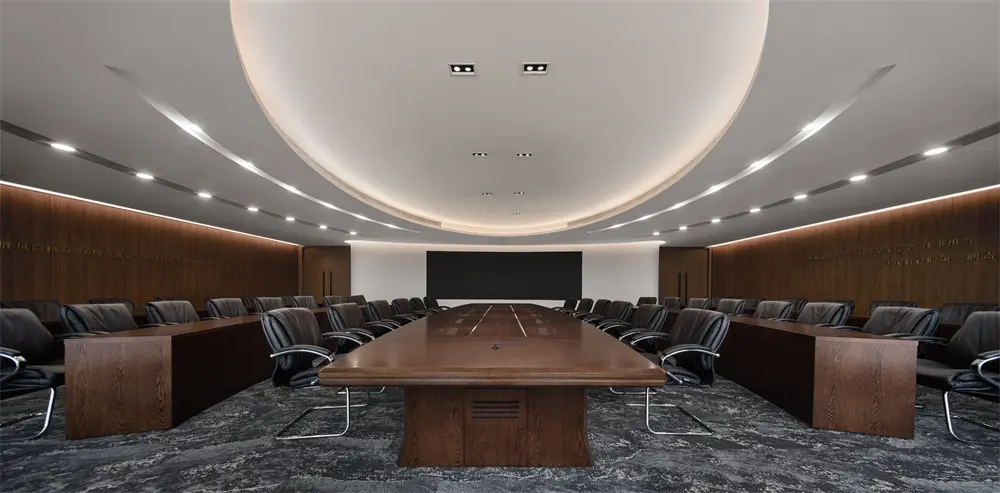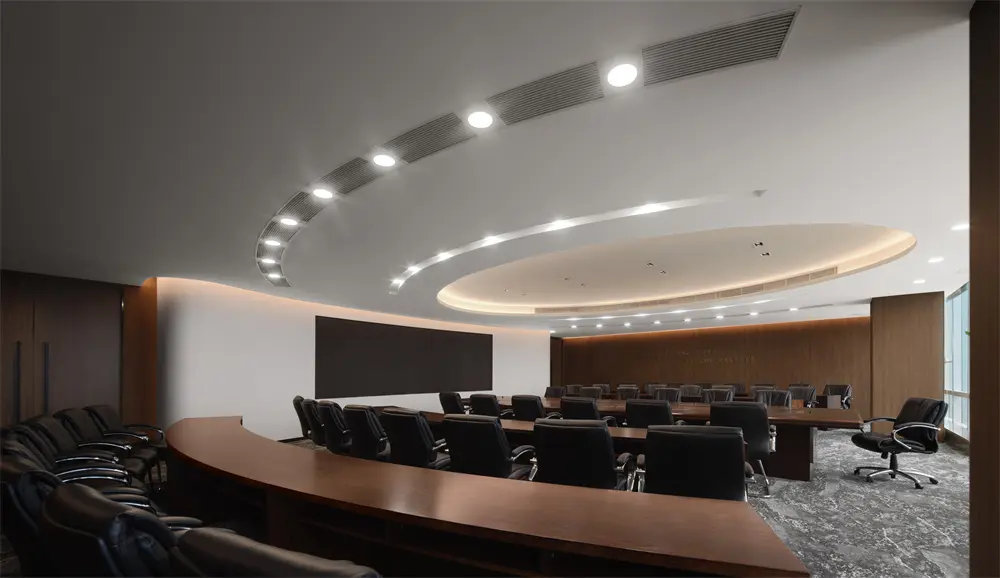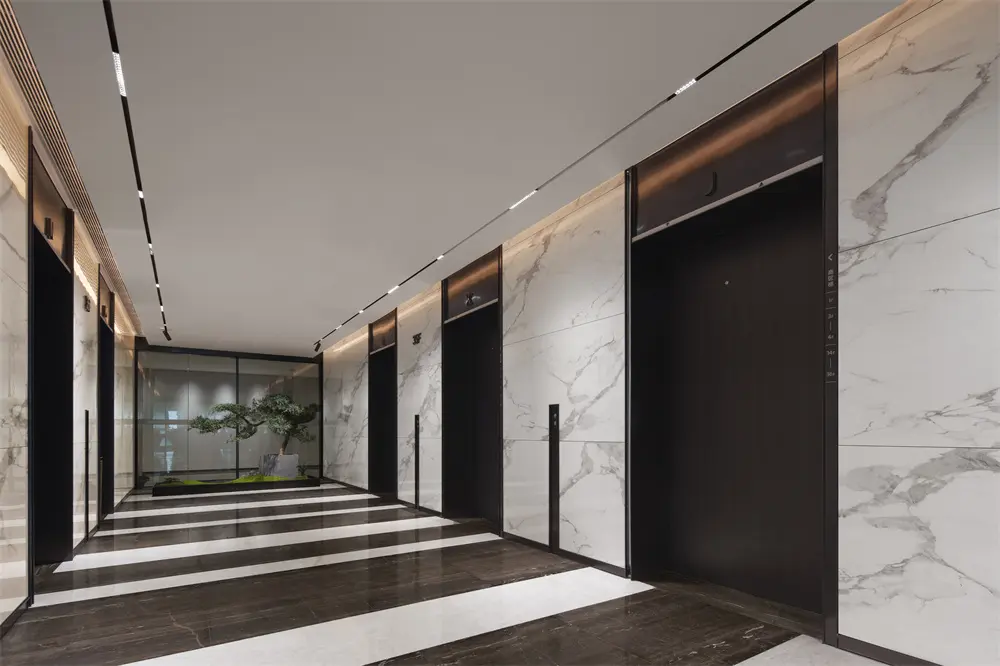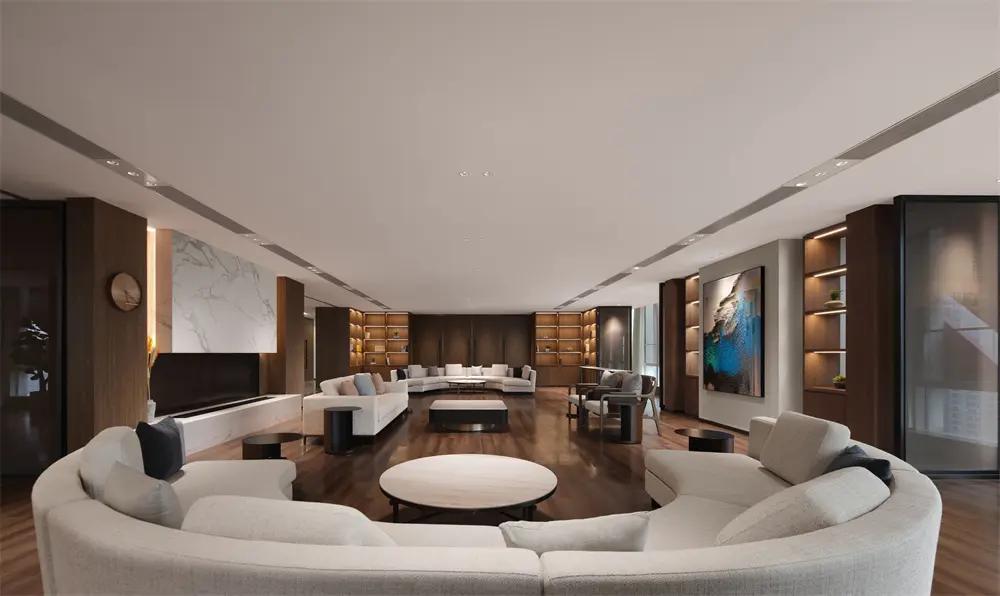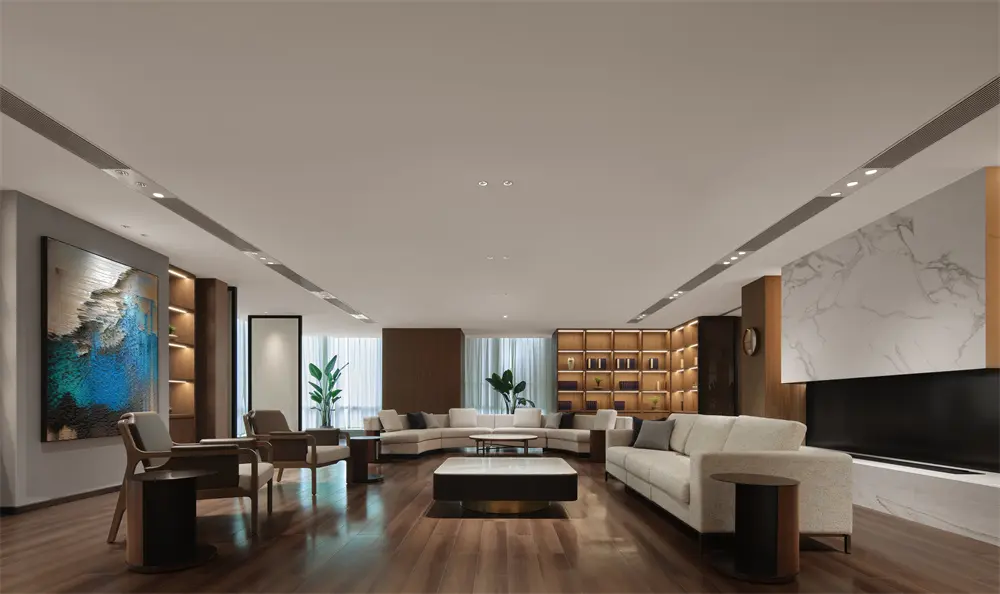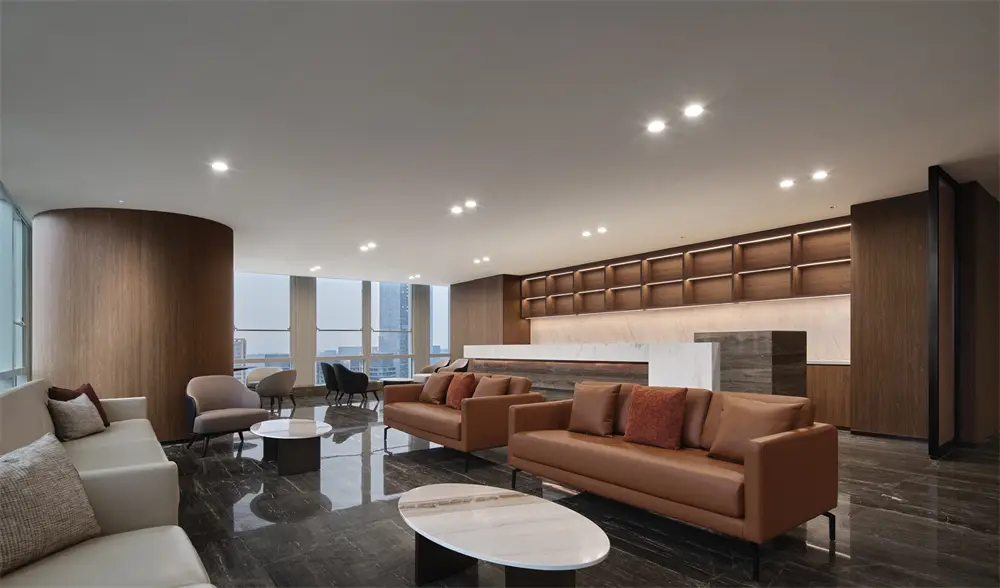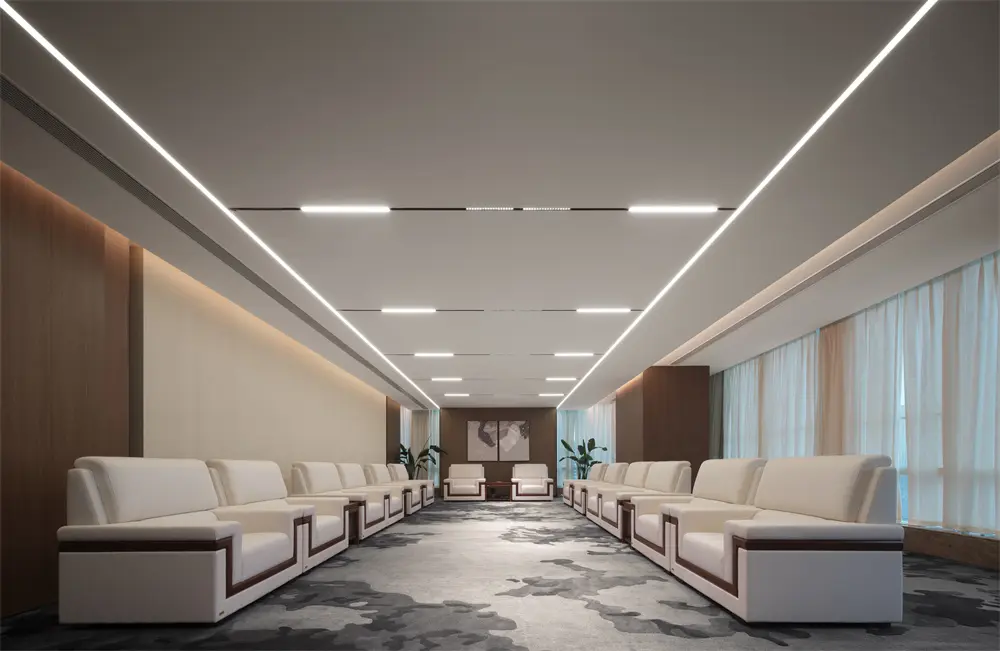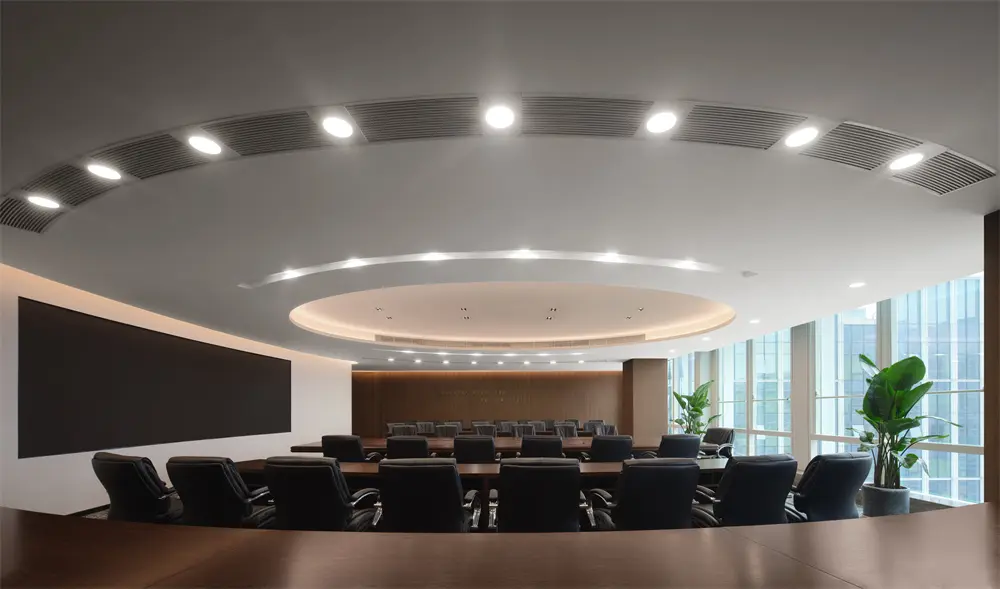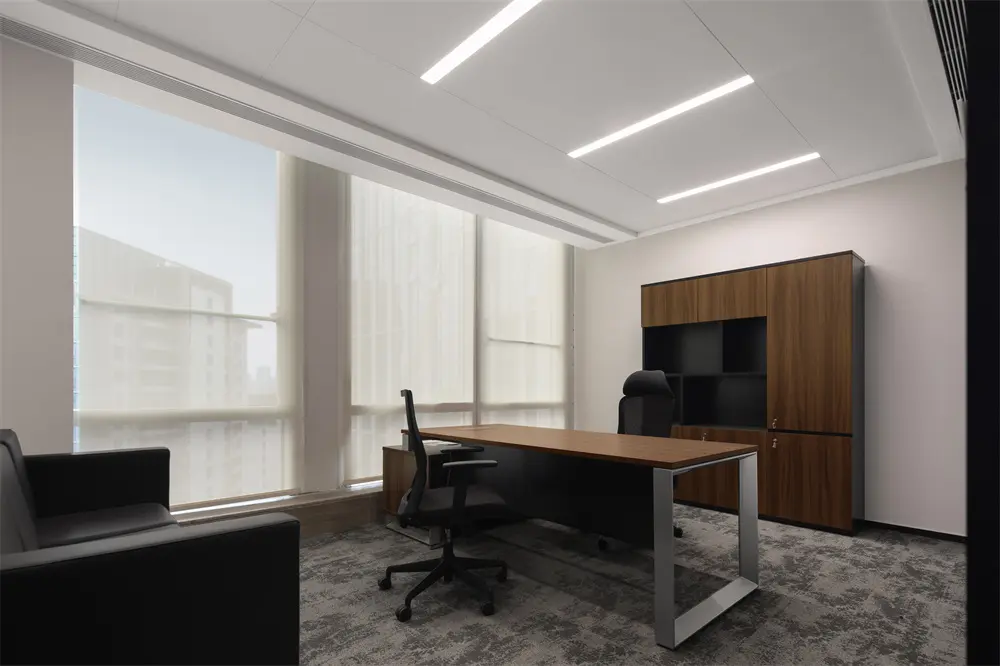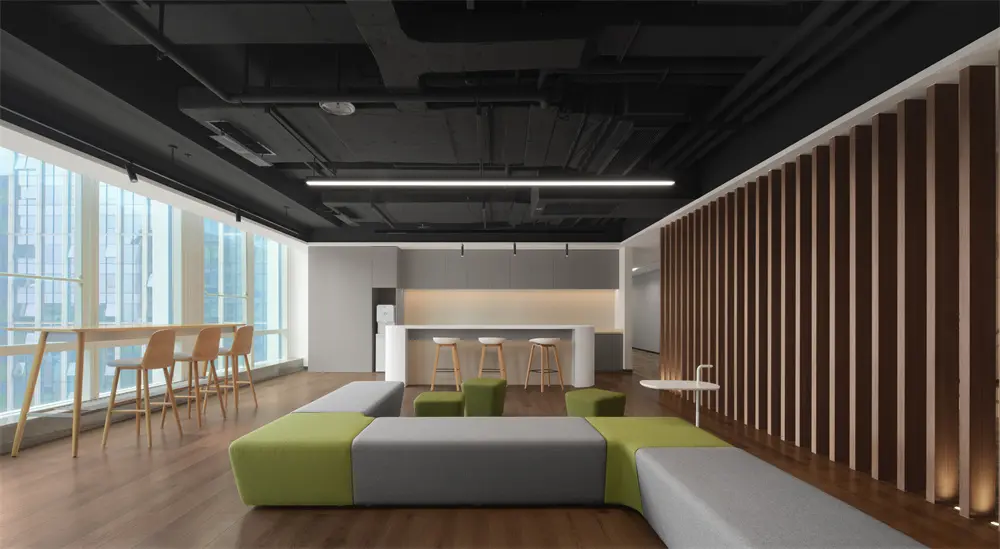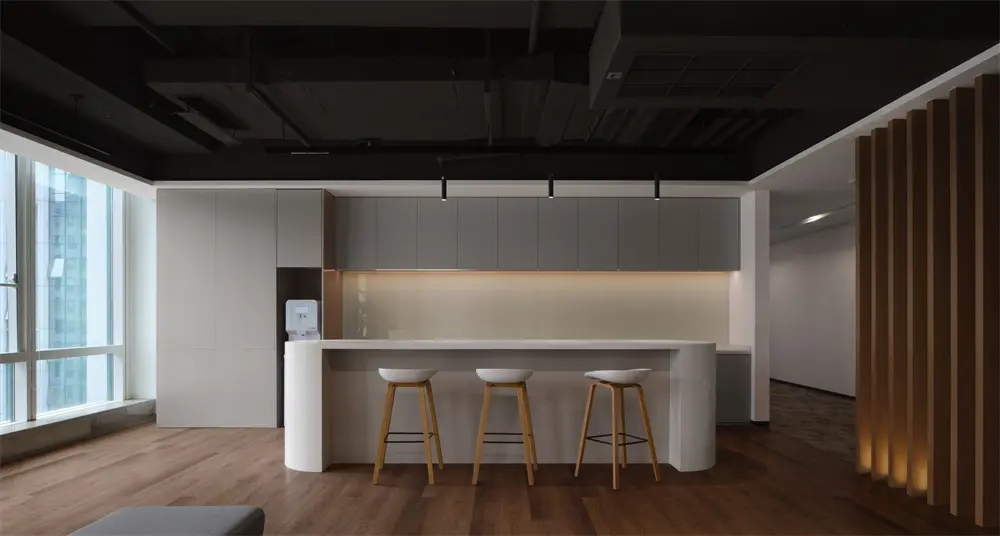 About Chen Lu, Fan Sudan, Huang Yuzhong, Peng Dinglong, Xuan Min
She joined the Grandland Construction Decoration Design Institute as the chief designer in 2017. During this period, she focused on the design of spaces such as hotels, offices, model rooms, and office buildings. "using artistic techniques, people-oriented" as the design concept to create a humanized space and comfortable environment, making users have a better dialogue with the space. In 2020, "Xianghai Vacation Mansion 11# Villa Model Room" won the silver award of Huading Award at the 16th Innovative Design Works Group Exhibition and Environmental Art Competition of the China Decoration Association 2020、In 2021, "Forte Financial Island Port Investment Group Headquarters Building" won the China Decoration Design Award (CBDA) Golden Diamond Award、In 2023, "Heshan Valley Aesthetics Museum" won the gold medal in the exhibition space scheme category of the 18th China International Architectural Decoration and Design Art Fair、2022 Shenzhen decoration industry outstanding young designer and many other honors.