Making Childhood Colorful
Design Objective: To create a warm, fun and safe space for children's photography that will attract families and children and provide professional photography services.
Space distribution
The entire children's photography space has a total area of 660 square metres and is divided into the following main areas:
(1) Reception area: Located at the entrance, it receives parents and children and provides service consultation.
(2) Photography area: Different themes are suitable for different ages, creating a different design concept for children's photography childhood.
(3) Rest area: Parents and children can rest and wait for the photo shoot here. Soft sofa beds and cashmere blankets are used to make families and children feel comfortable and at ease.
(4) Dressing area: Where all the shooting clothing area is concentrated, with customised cabinets for families to use and a lovely children's dressing mirror to make it more fun for the children.
Colour style
The colour tone base is based on creamy tones of art paint, with warm colours and a bumpy texture to give the whole photography space an extra warm look, while exquisite detailing is carried out.
Decorative elements
(1) Curve decoration: Use of streamlined curves to create a light, soft and intimate atmosphere.
(2) Lighting: Large soft film ceiling with point light source spotlights, highlighting the layered sense of lighting in the space to create a sense of warmth.
(3) Fabric: Warm light-coloured fabric is used in important areas to enhance comfort.
Children's photography services
(1) Provide shooting photography services.
(2) Provide different themed shooting scenes.
(3) Set up shooting theme areas, such as fairy tale world, adventure game area, etc.
The highlight is the 71-metre-long façade, which is designed with geometric shapes that are repeatedly superimposed and change in size, and a square grid with lights that flash and change in time to the rhythm of music. The long, curved façade is not boring, but rather dynamic, and guests often take photos here.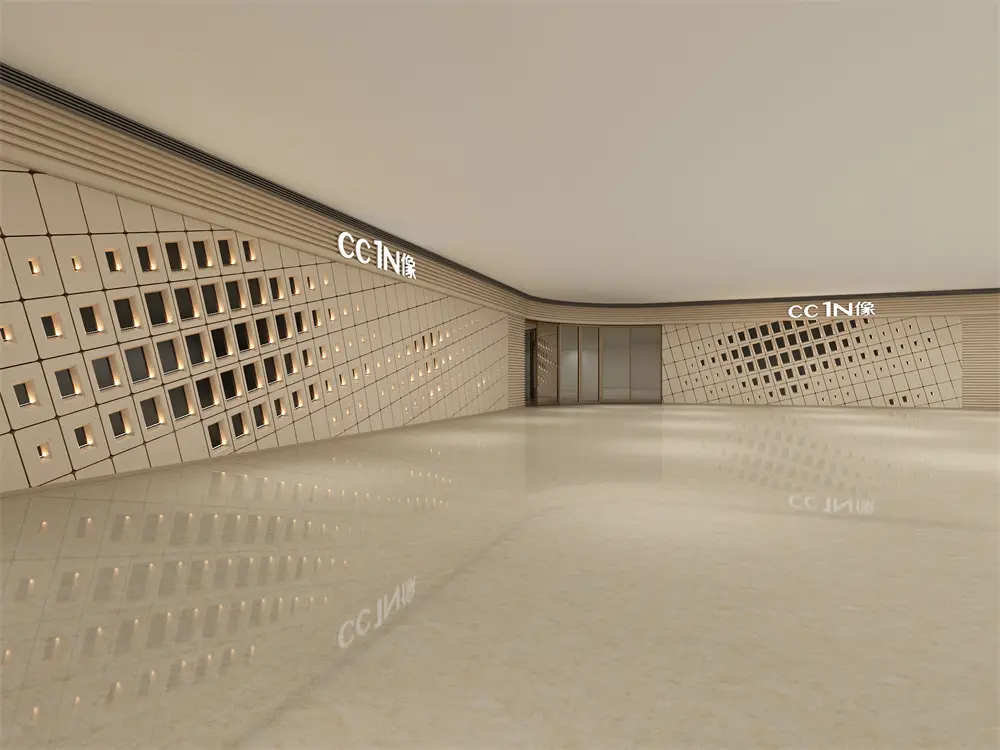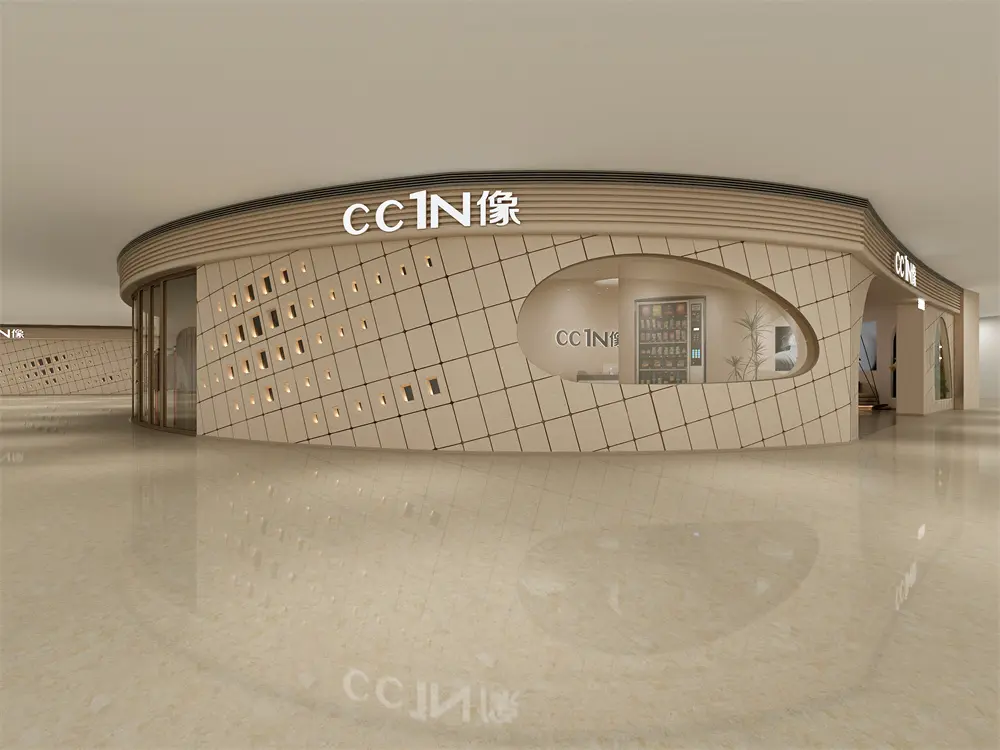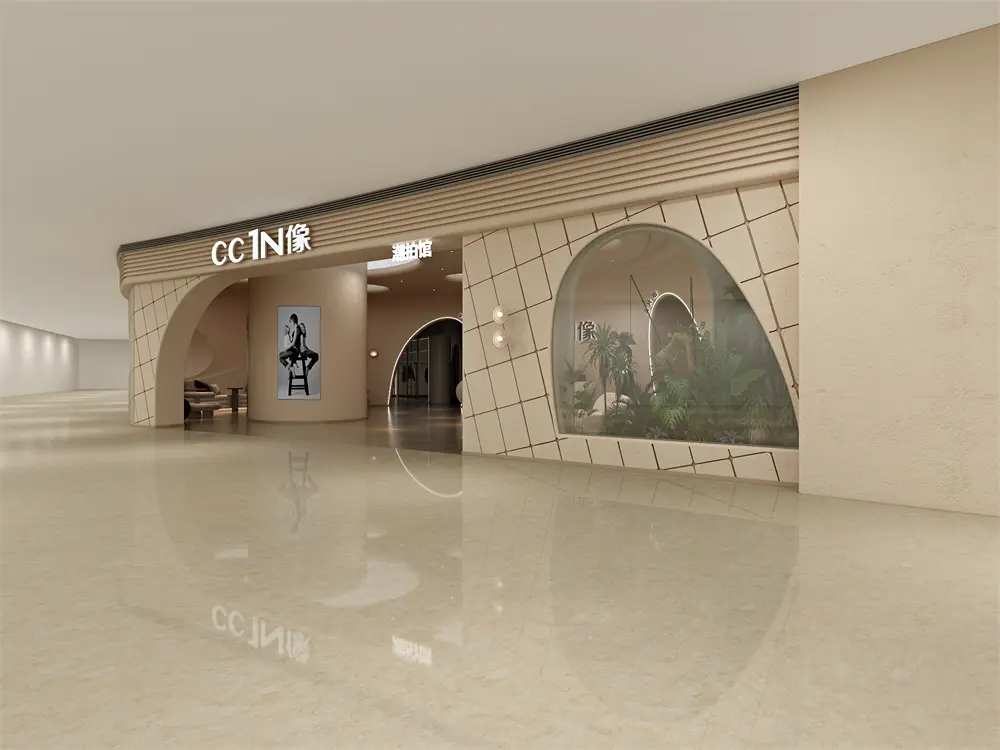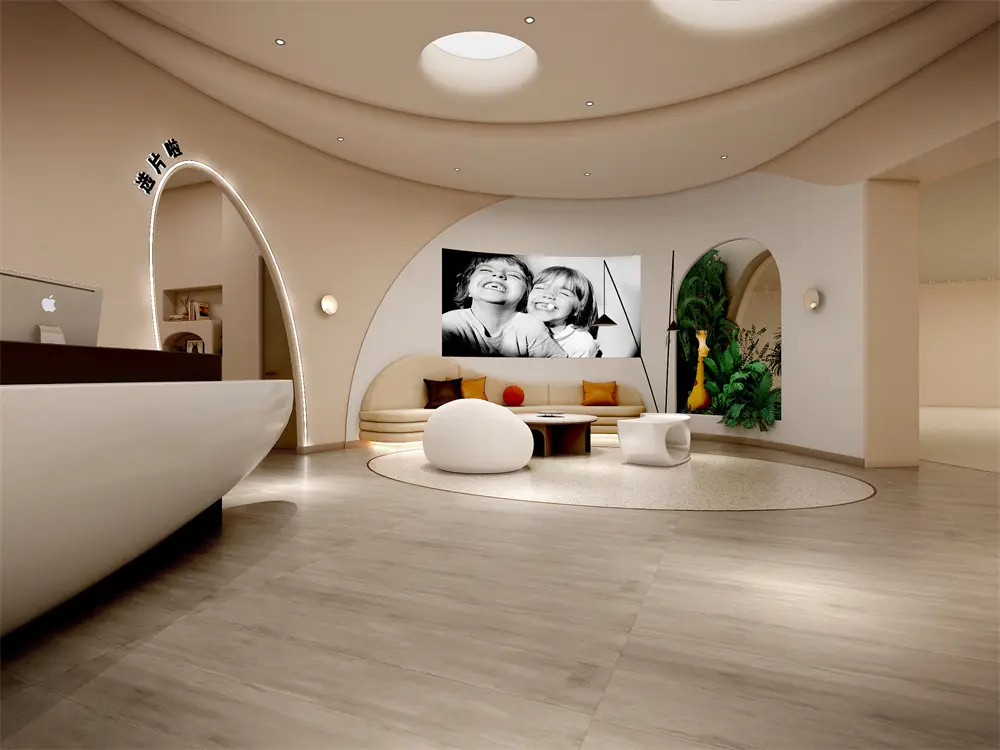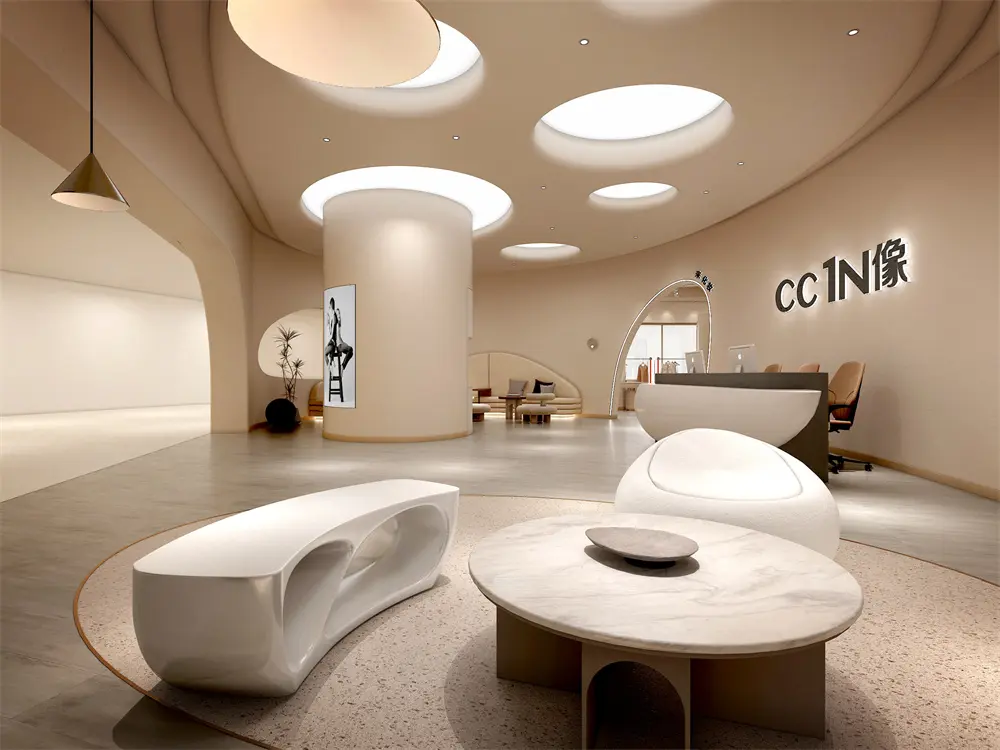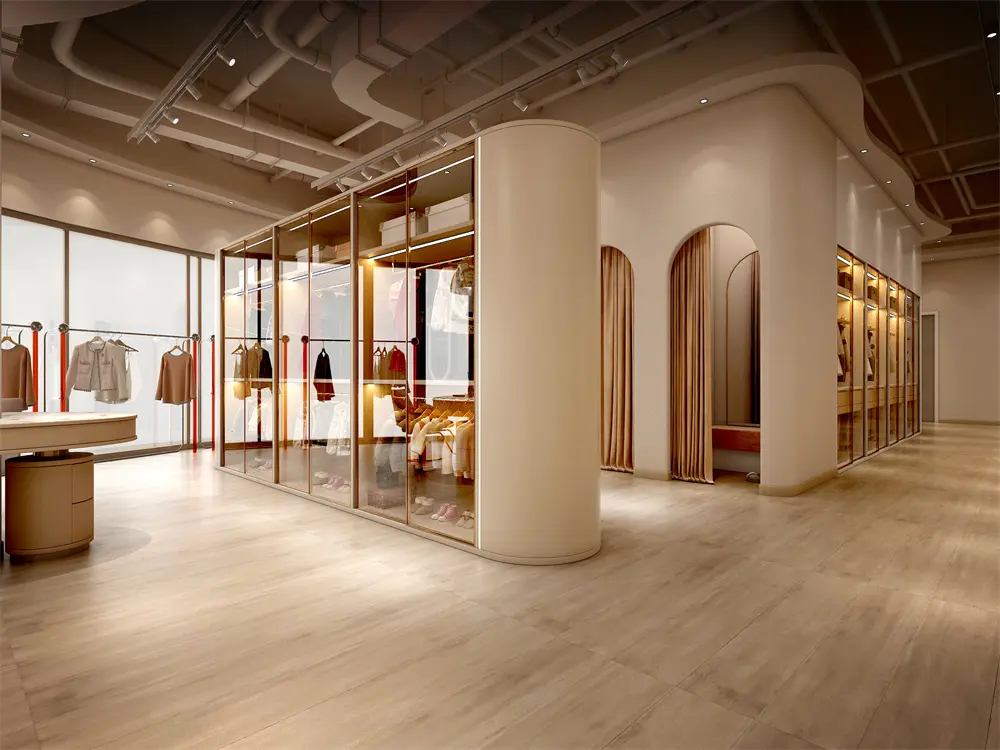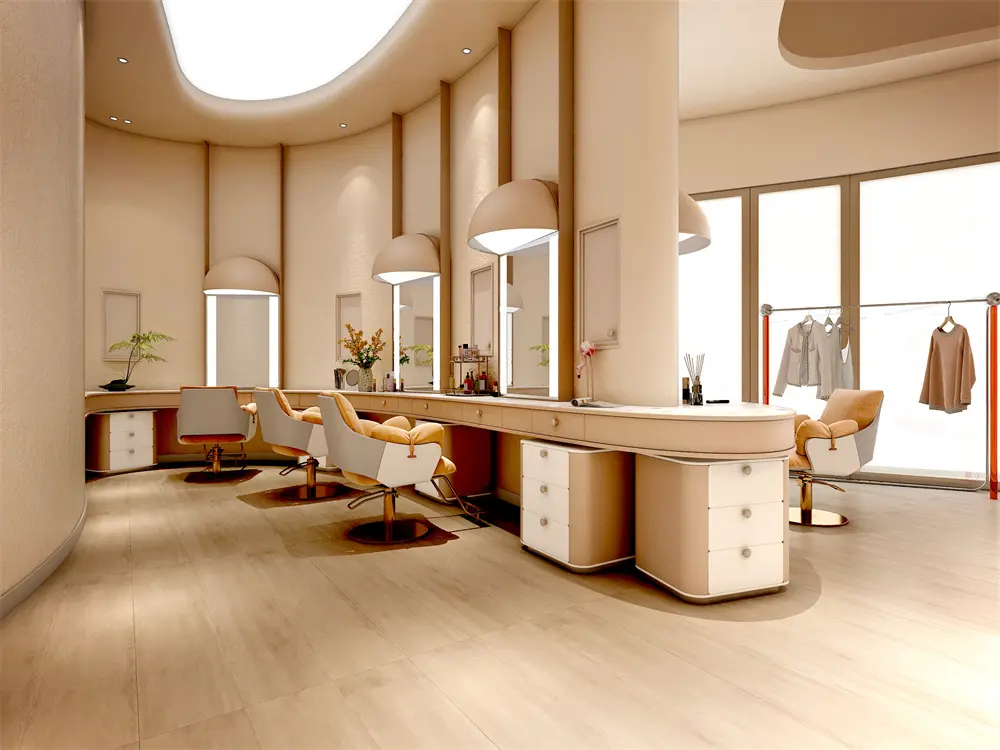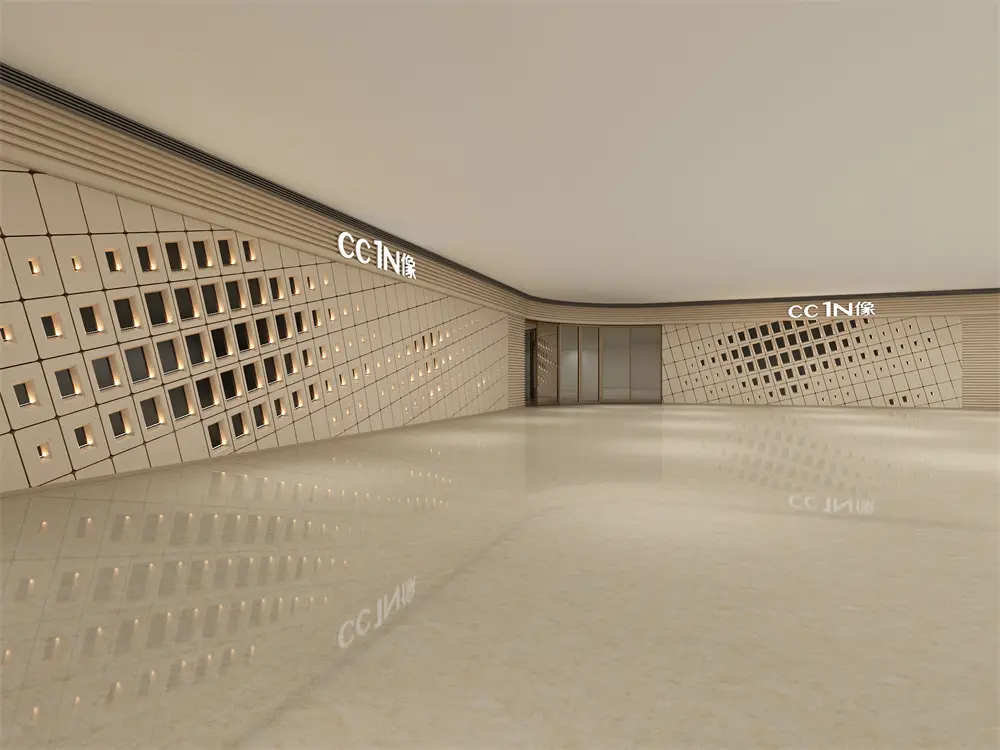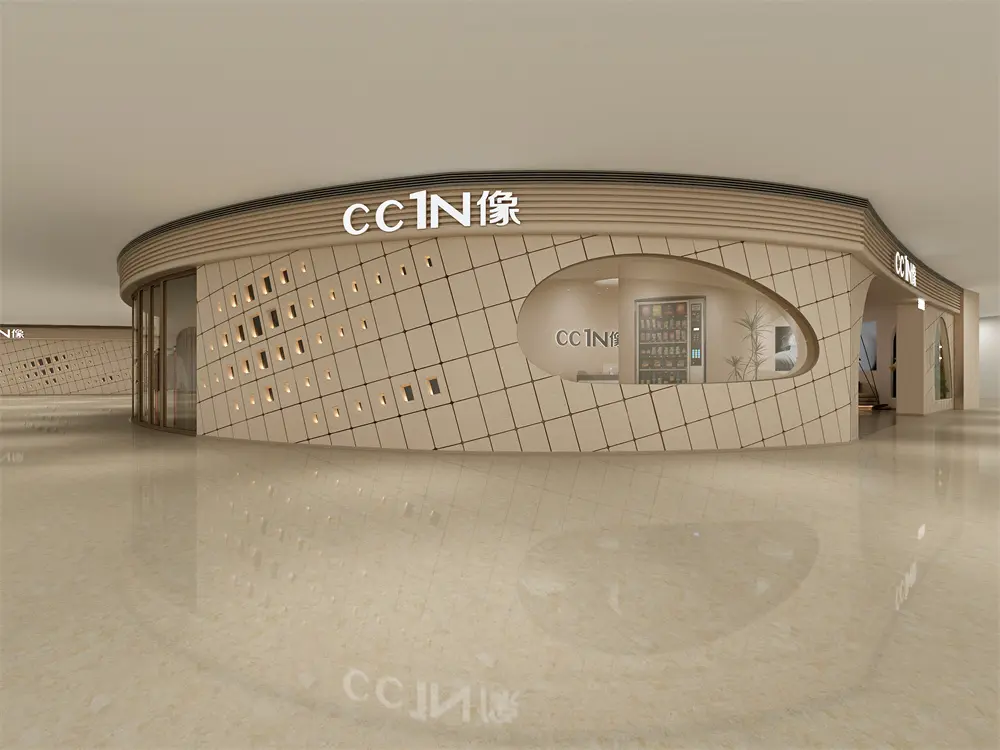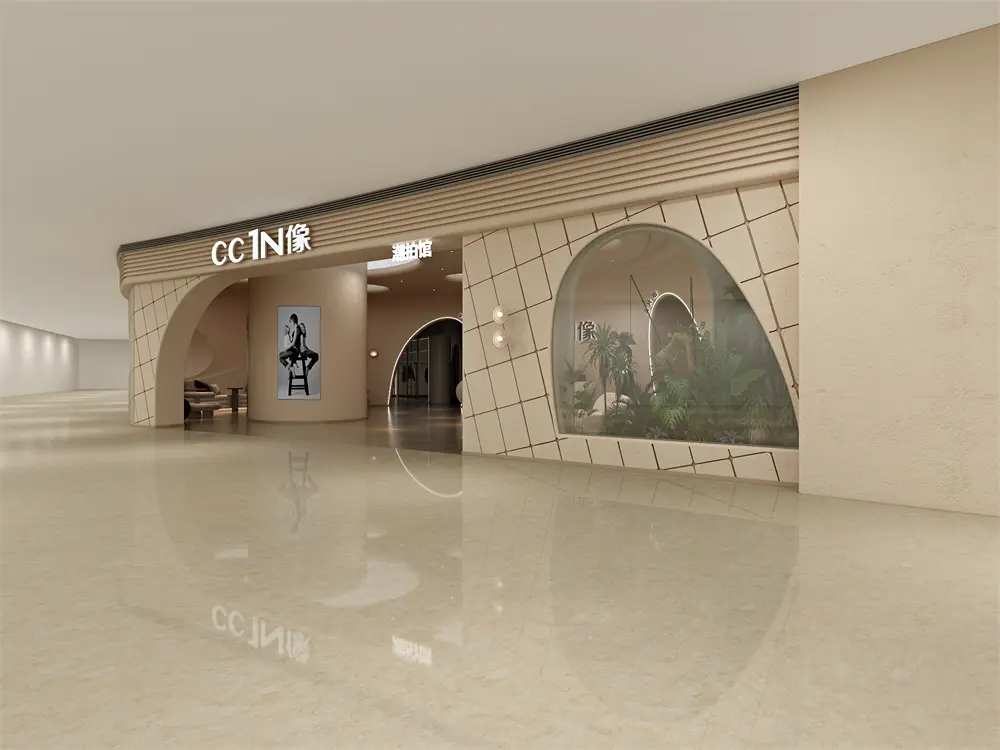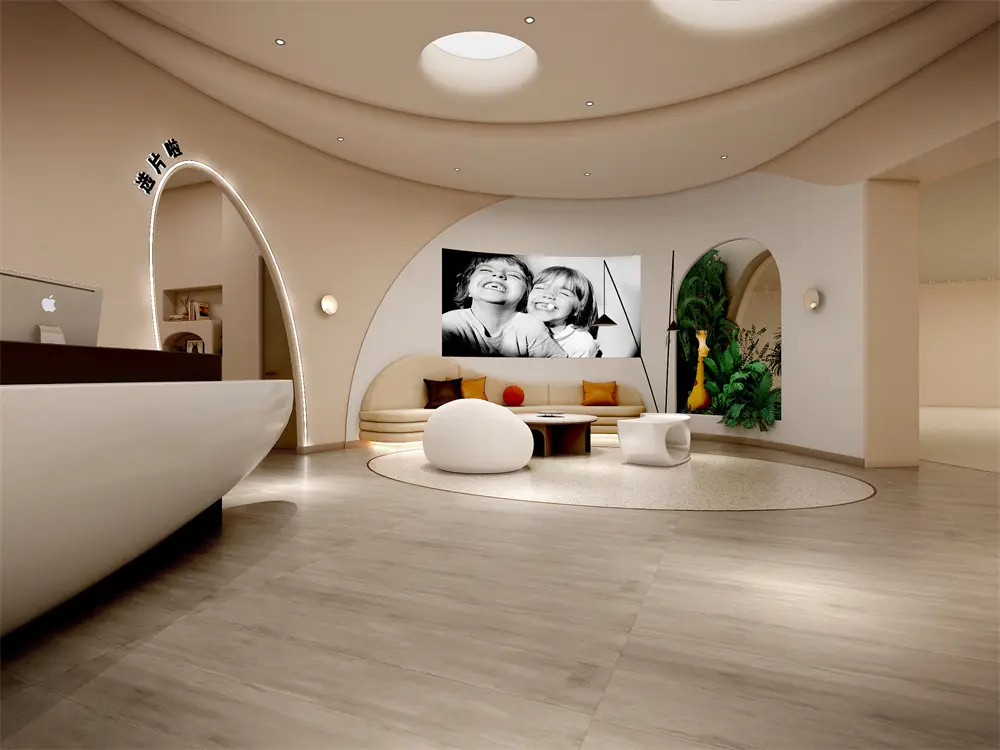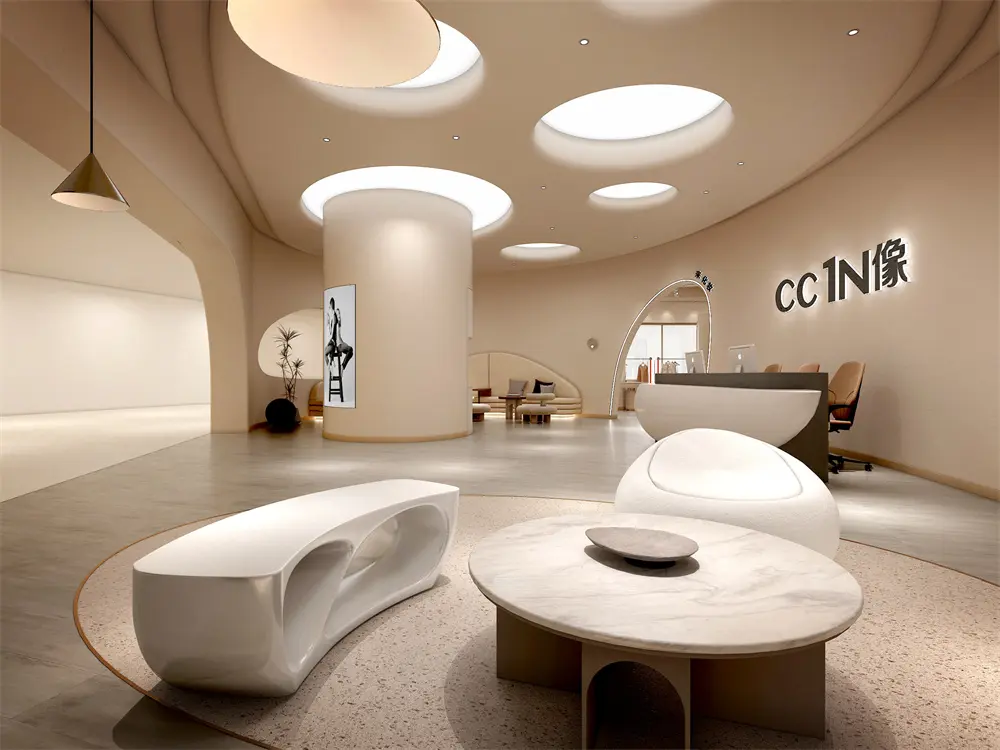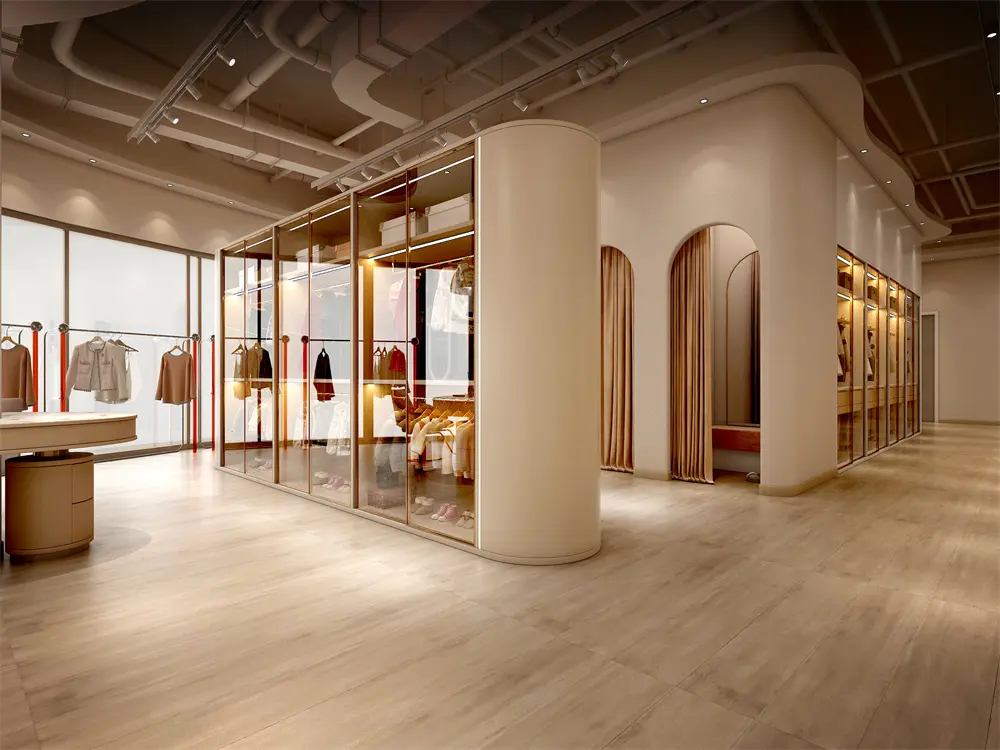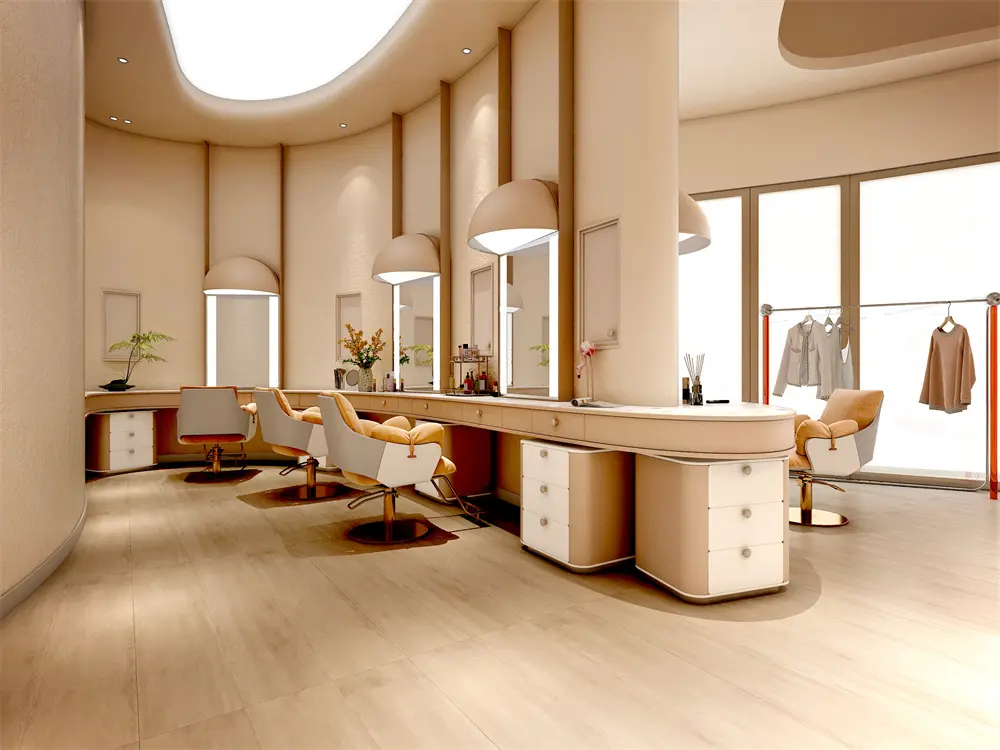 About Liu Yang, Huang Chengcheng
Liu Yang
Deyang Space Decoration Design (Shenyang) Co., Ltd founder
I graduated from Shenyang University of Architecture with a degree in Art and Design and have loved painting since I was a child. During my time at university, I continued to explore the combination of art and design, constantly honing my aesthetic skills and design techniques.
After graduation, I chose to enter the design industry and have been engaged in interior design for 11 years, with unique insights into the design methods of creative spaces. After years of experience and hard work, I founded Deyang Spatial Design, which is dedicated to creating warm and quality space design with the concept of "design with temperature", which is well recognised and loved by customers and industry professionals.
By participating in this competition, I hope that through my professionalism and innovation, I can provide a more interesting and humane concept for the design of children's photography spaces, and create a warm and interesting space for families and children, where they can leave unforgettable and beautiful memories.
Huang Chengcheng
I am a senior interior designer. I have worked for many well-known design companies in China and also have my own design studio. I have rich design experience and professional knowledge background, and I have a high reputation and a good reputation in the design field.
I am good at combining rational spatial planning with emotional design, and I am committed to creating a unique and attractive design scheme that meets the needs of customers. I think good design is not only a visual enjoyment, but also a way to make people feel the beauty of life in it, which can improve people's quality of life and happiness.
During the design process, I pay attention to communication and cooperation with customers to understand their needs and ideas, and formulate feasible design plans based on the actual situation and budget. I also often study the latest design trends and technologies to constantly improve my design level and innovation ability.
As a female designer, I am convinced that women can exert better creativity and insight in the field of design. At the same time, I also actively pay attention to social issues, hoping to make more contributions to social development through design.