Based on brand awareness and understanding, the construction of space revolves around the theme of freedom and flexibility of the body. In terms of spatial layout, a transformed, continuous, and intricate segmentation form is utilized to unfold. On the other hand, the ceiling emphasizes the division and direction of spatial areas, while also echoing the winding shape of the facade, forming a unity of elements and vision. In a space filled with curved structures, a sloping wall breaks through the space, forming a reasonable and orderly size division. The concise bar counter area is independent of the curved wall and establishes an interactive relationship with the public fitness area and rest area, meeting the objective functional needs of the dynamic and static areas.
Convenient for connection and connection with commercial venues, the entrance ground continues the horizontal height of the outdoor public space to the interior, and then gradually lowers to reach the windowed area and rises again, ensuring that the consistent movement lines create a rhythmic spatial experience beyond the height of the core area. One of the core concepts of the Pilates movement is to emphasize the unity of body shape, which determines the unified background color of spatial tone; The rhythmic ups and downs of breathing are captivating subtle and vivid changes in overall coordination.
In the window area on the north side, the disadvantage of the huge shear wall column is utilized to transform into the advantage of landscape design. The continuous arch structure is used as the frame scenery, and the elegant background is clustered with reeds of different heights, sizes, tilt directions, and angles. Along with the moon lamp placed in the deep recess on the right, a complete daily background is established, making it easy for visitors to take photos, and clock in before the steps.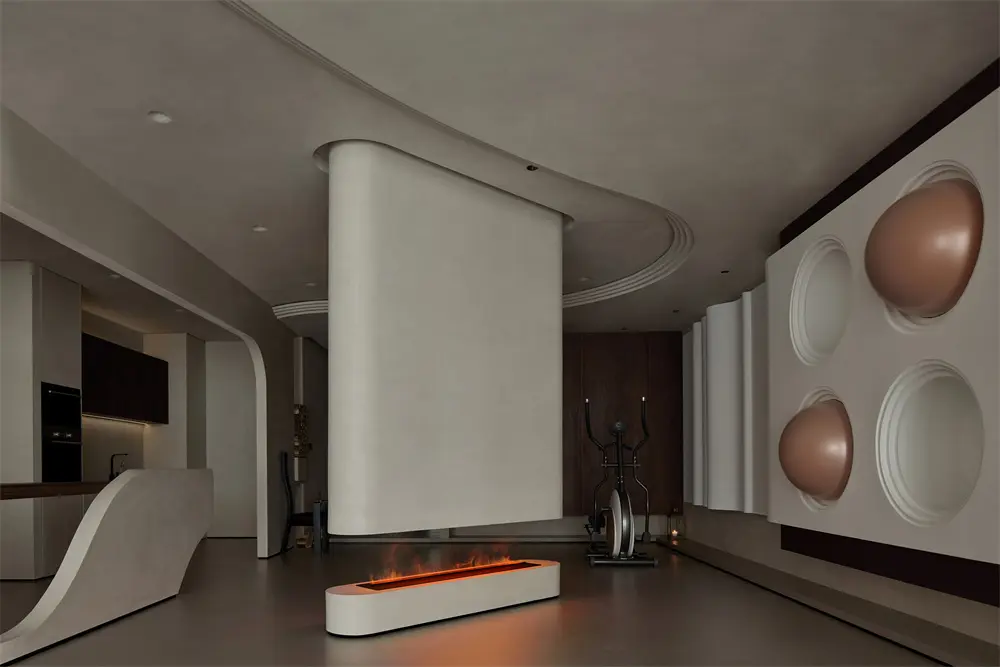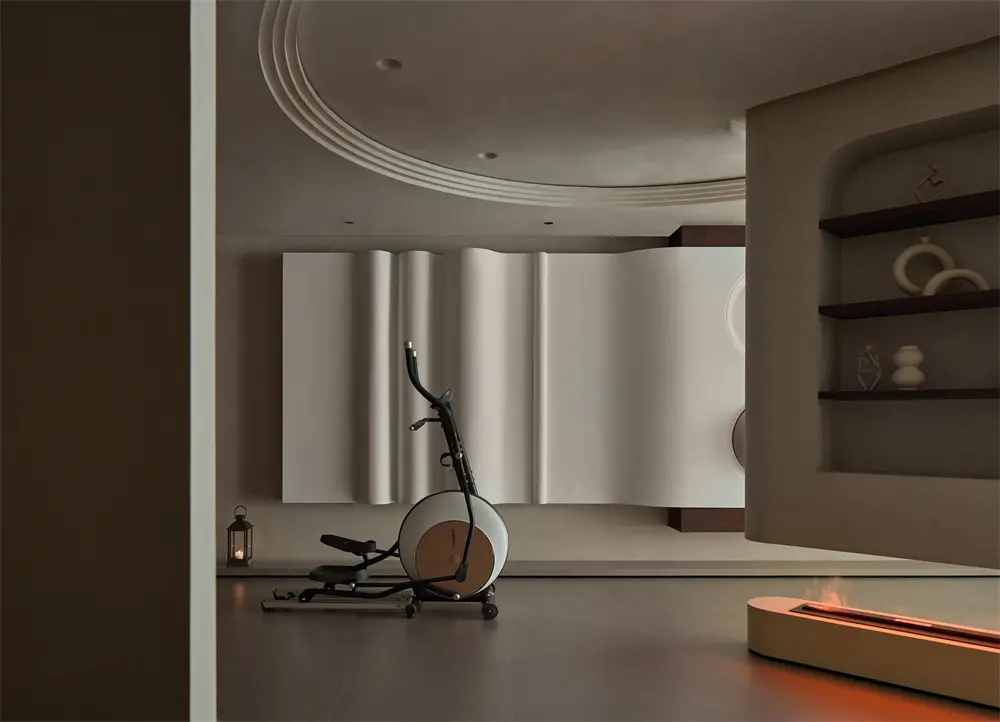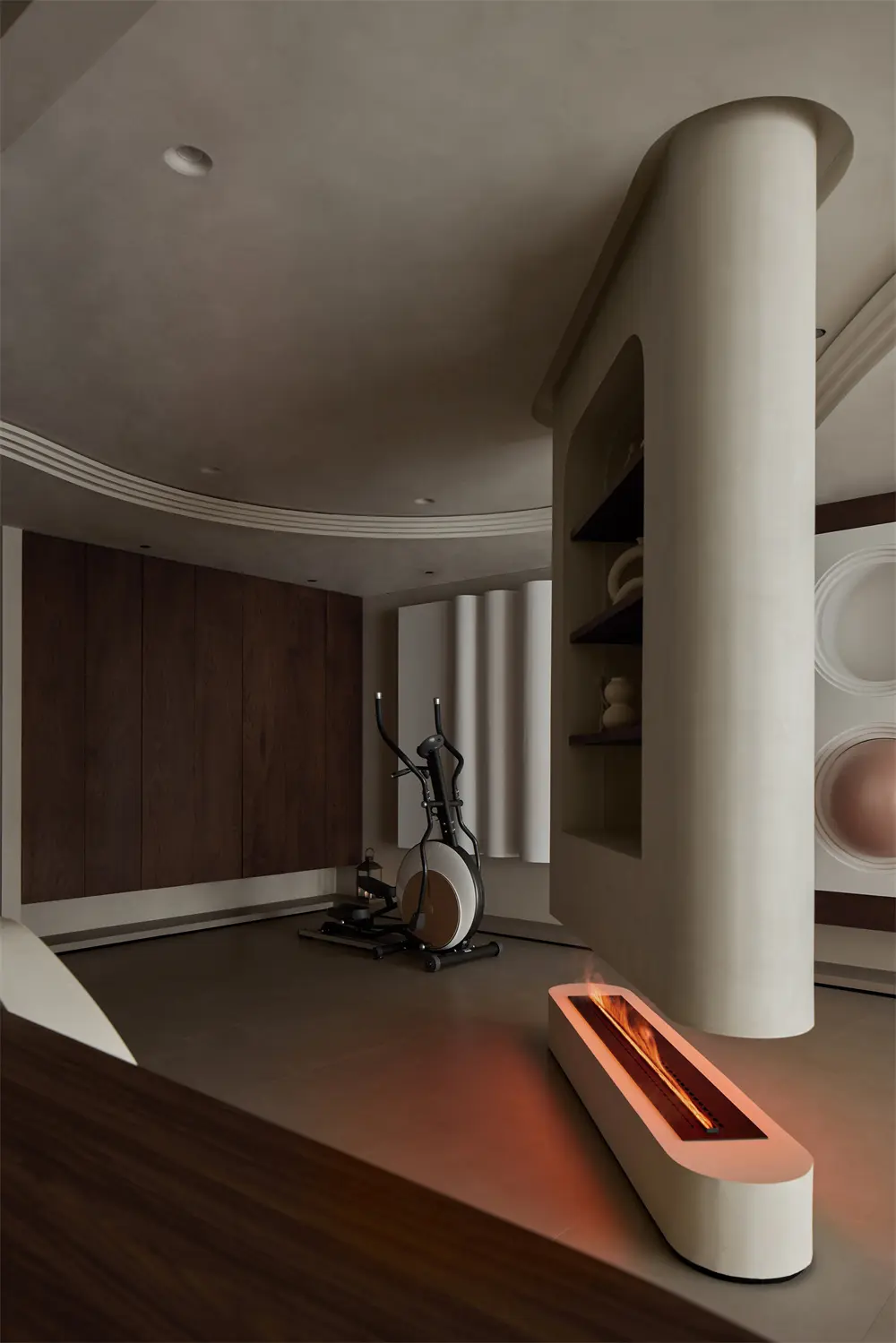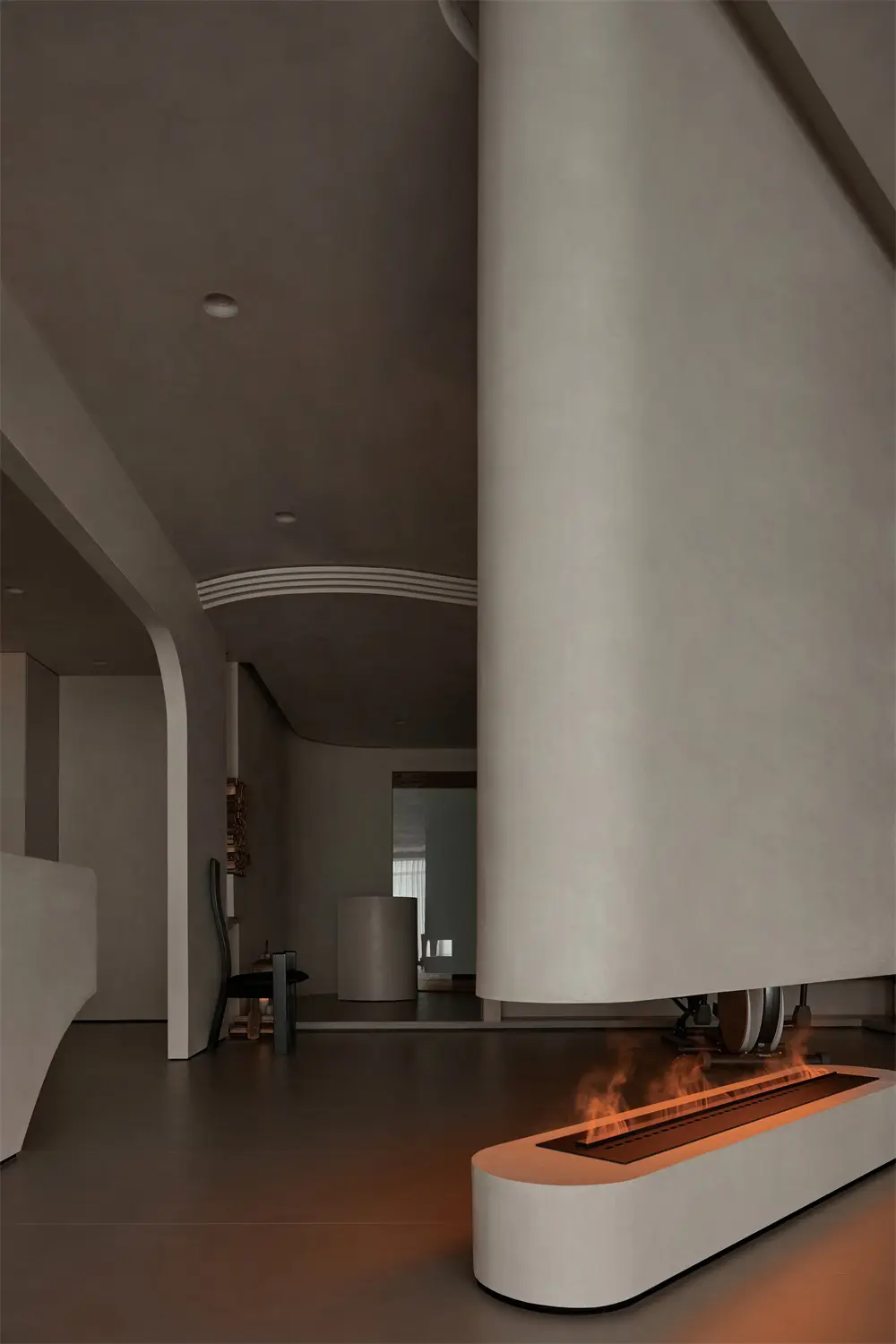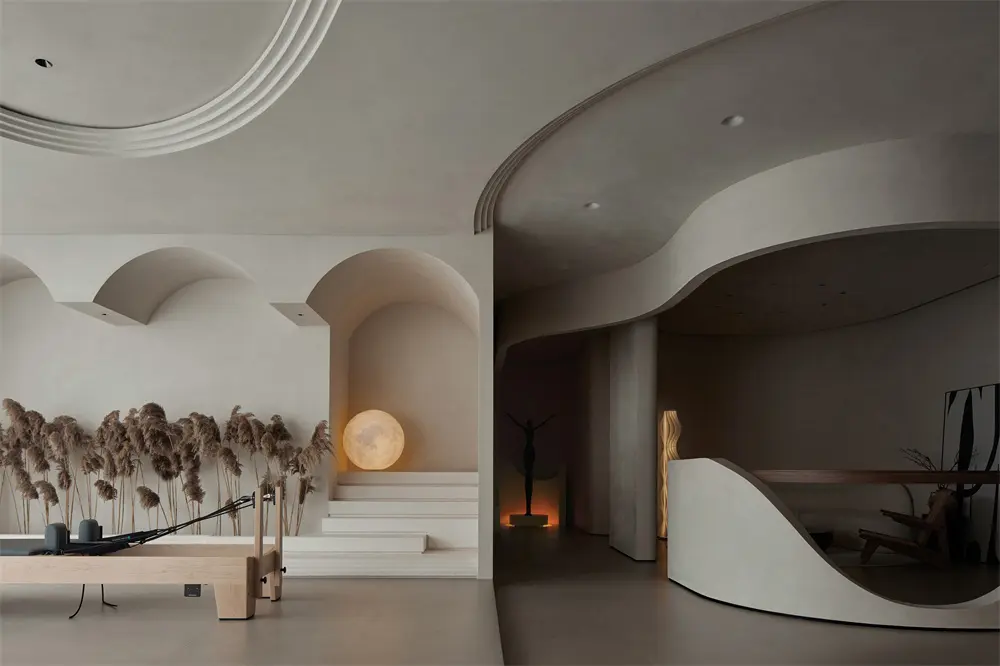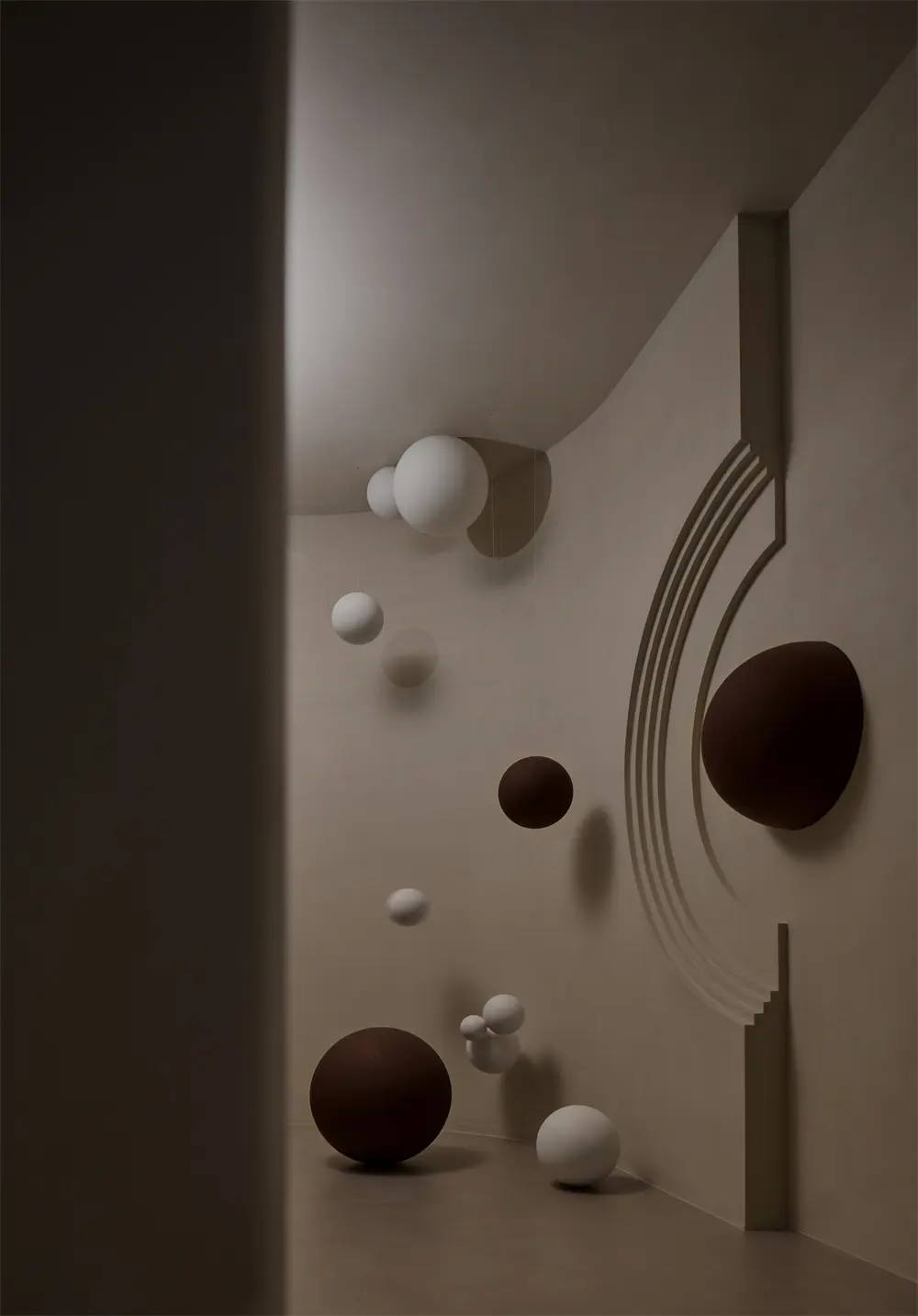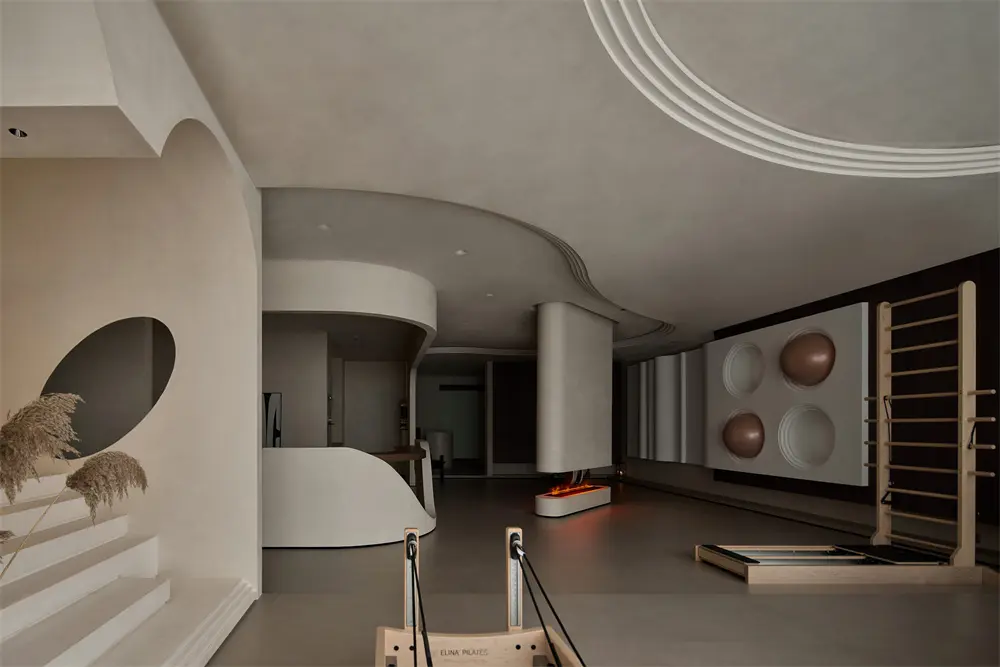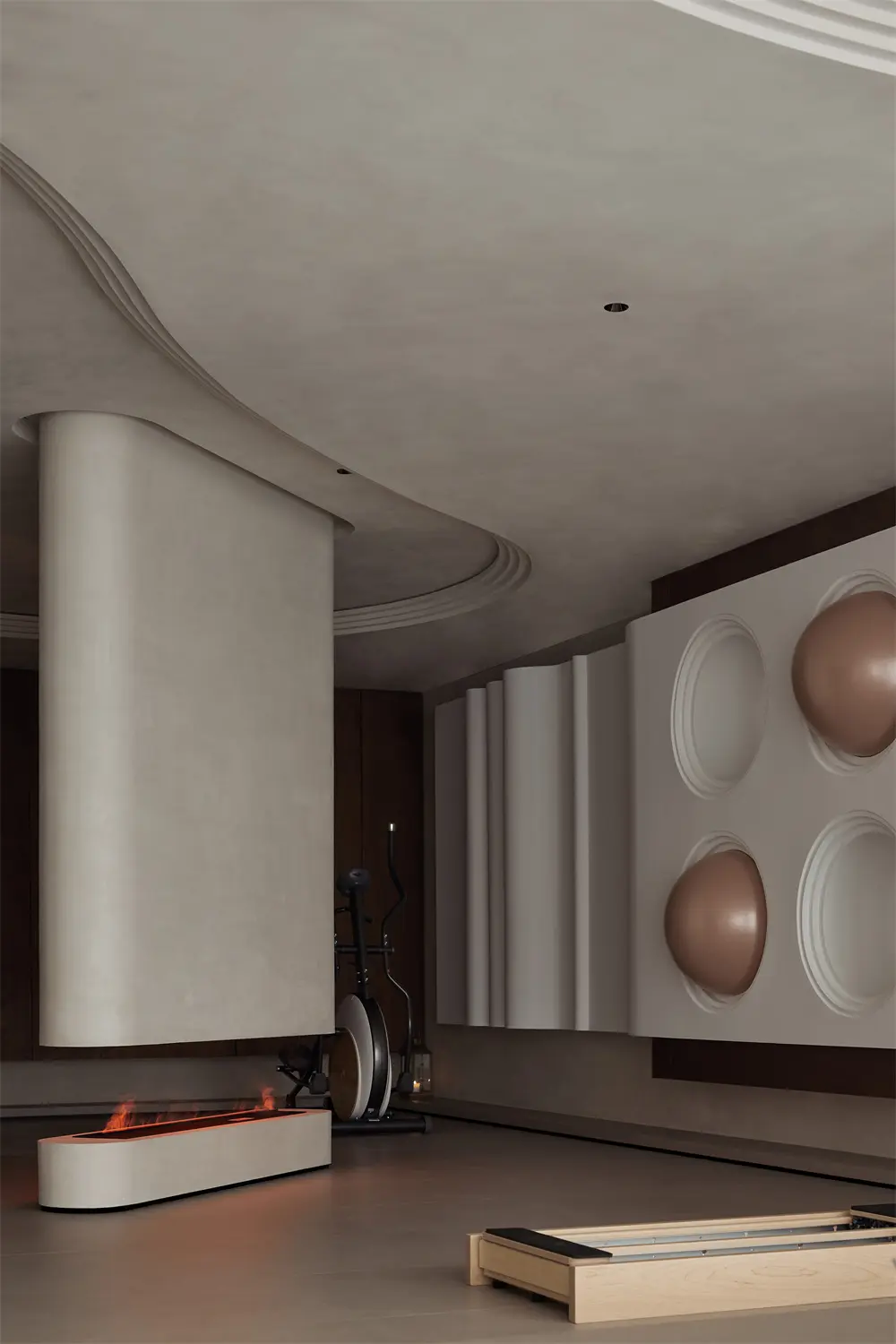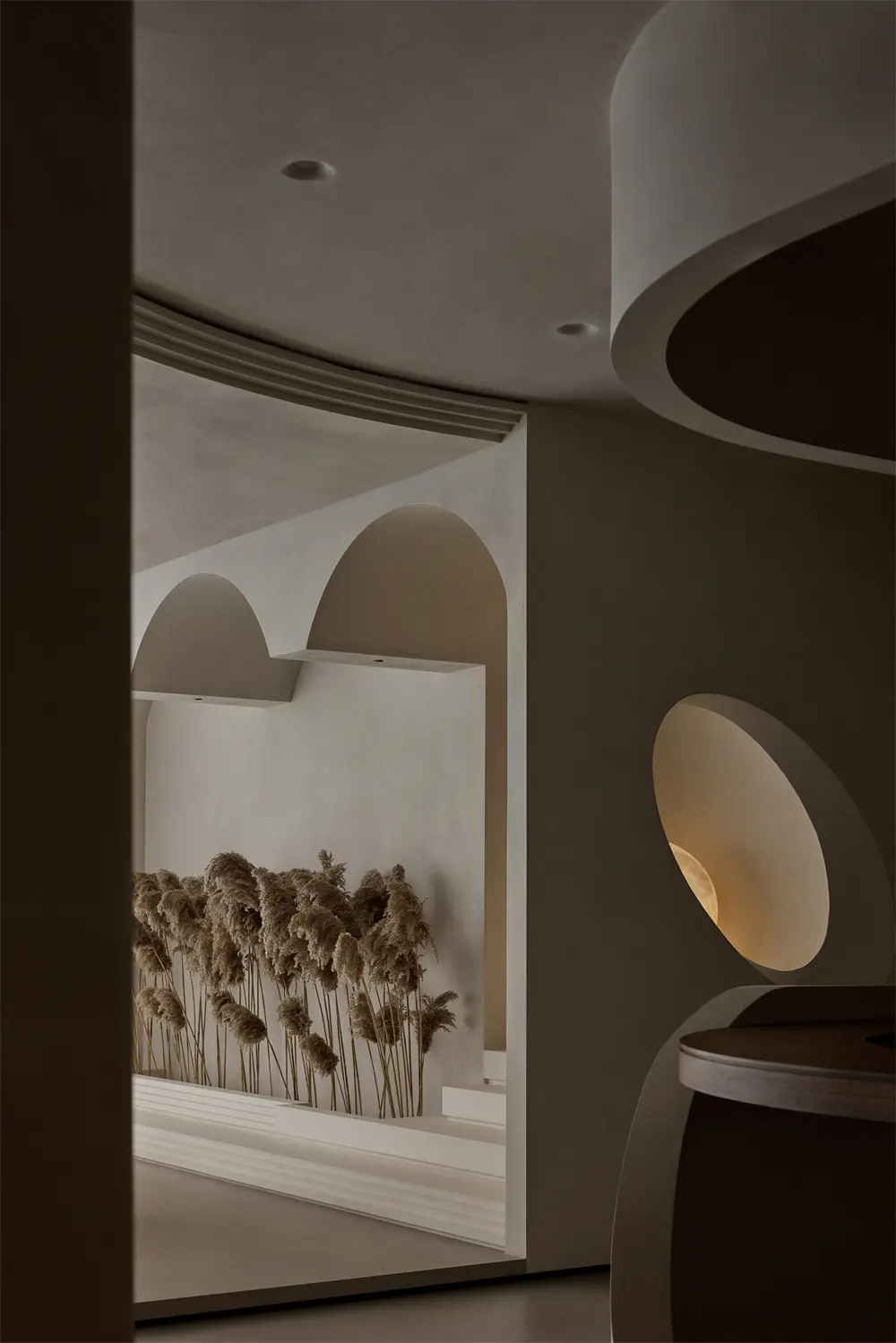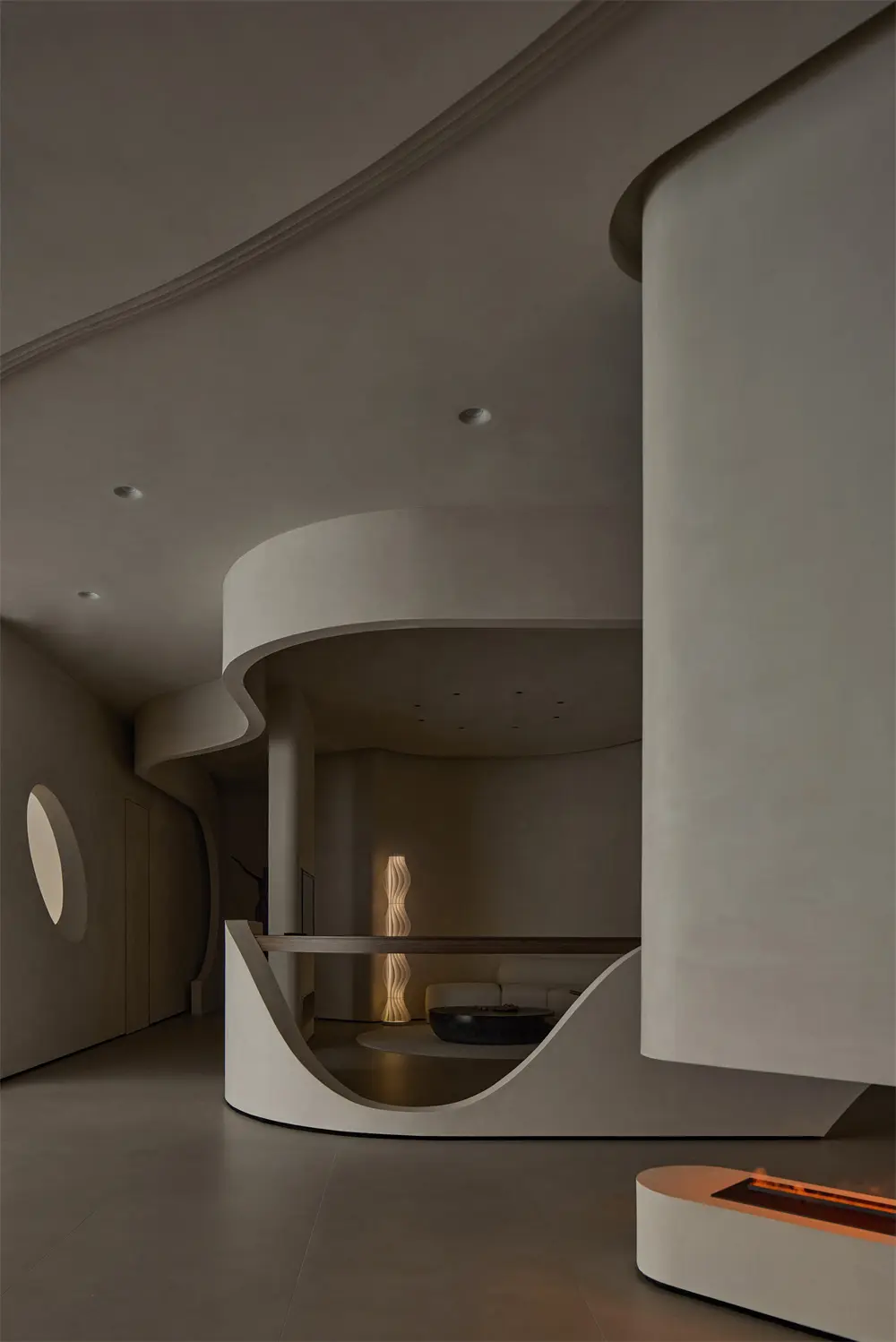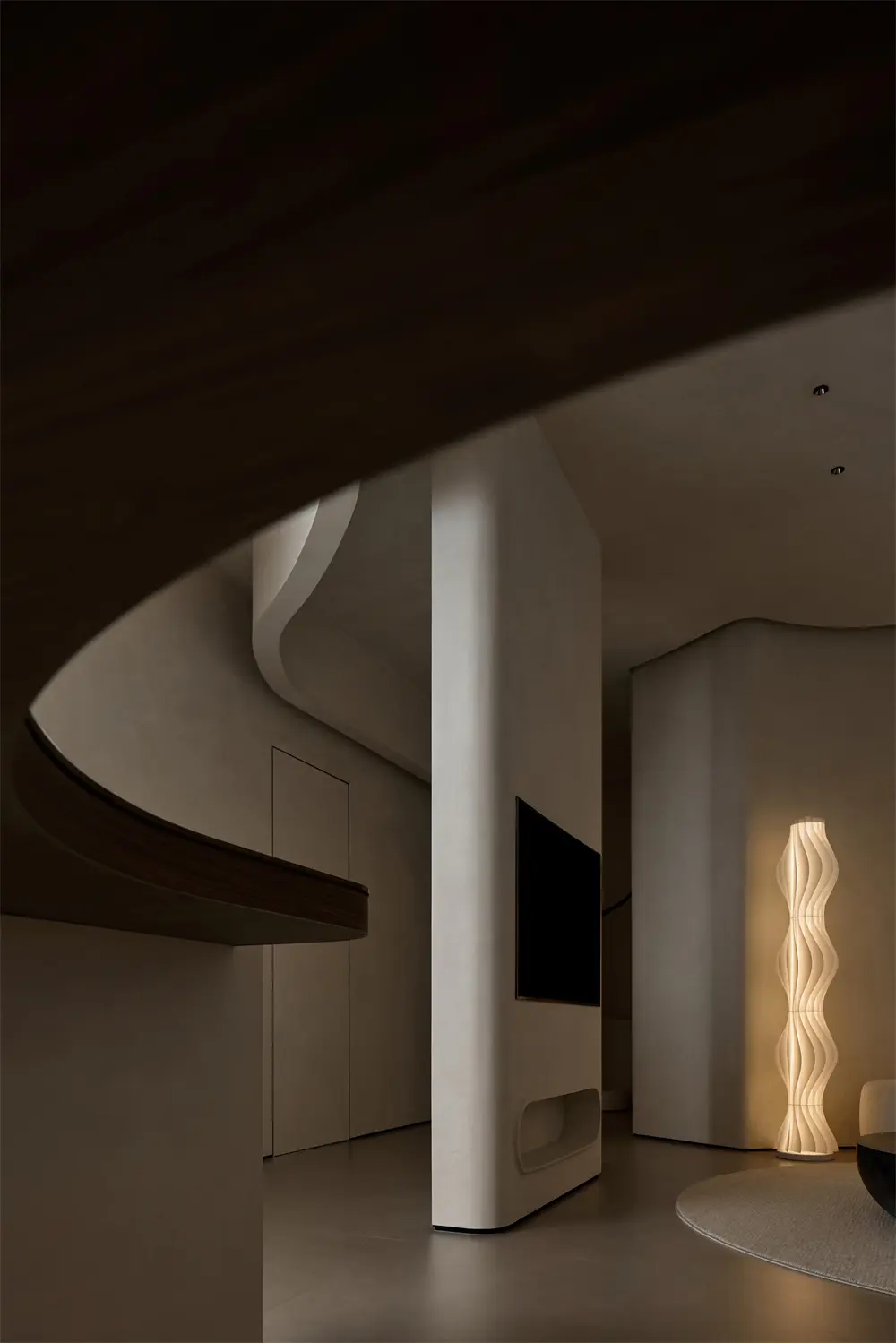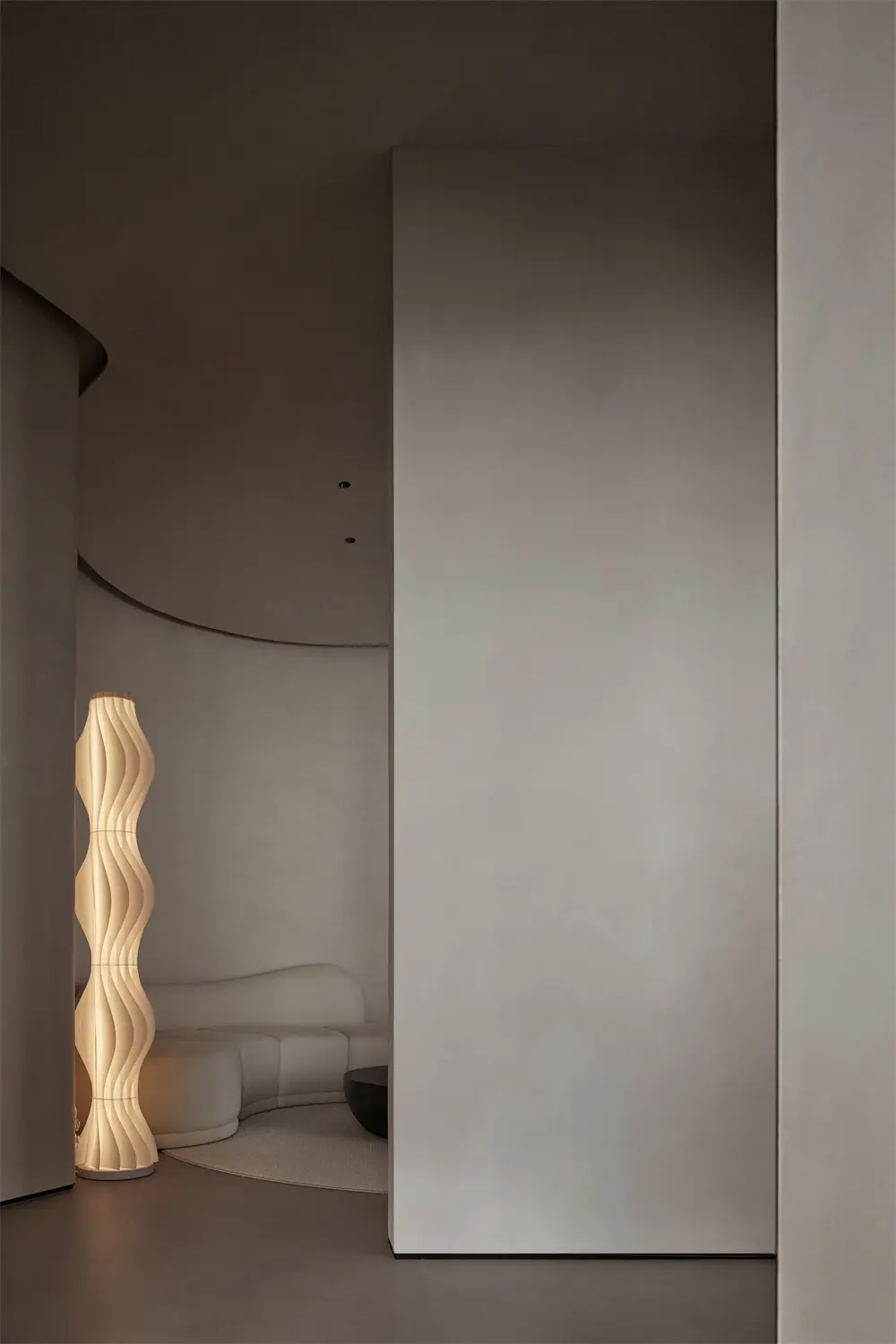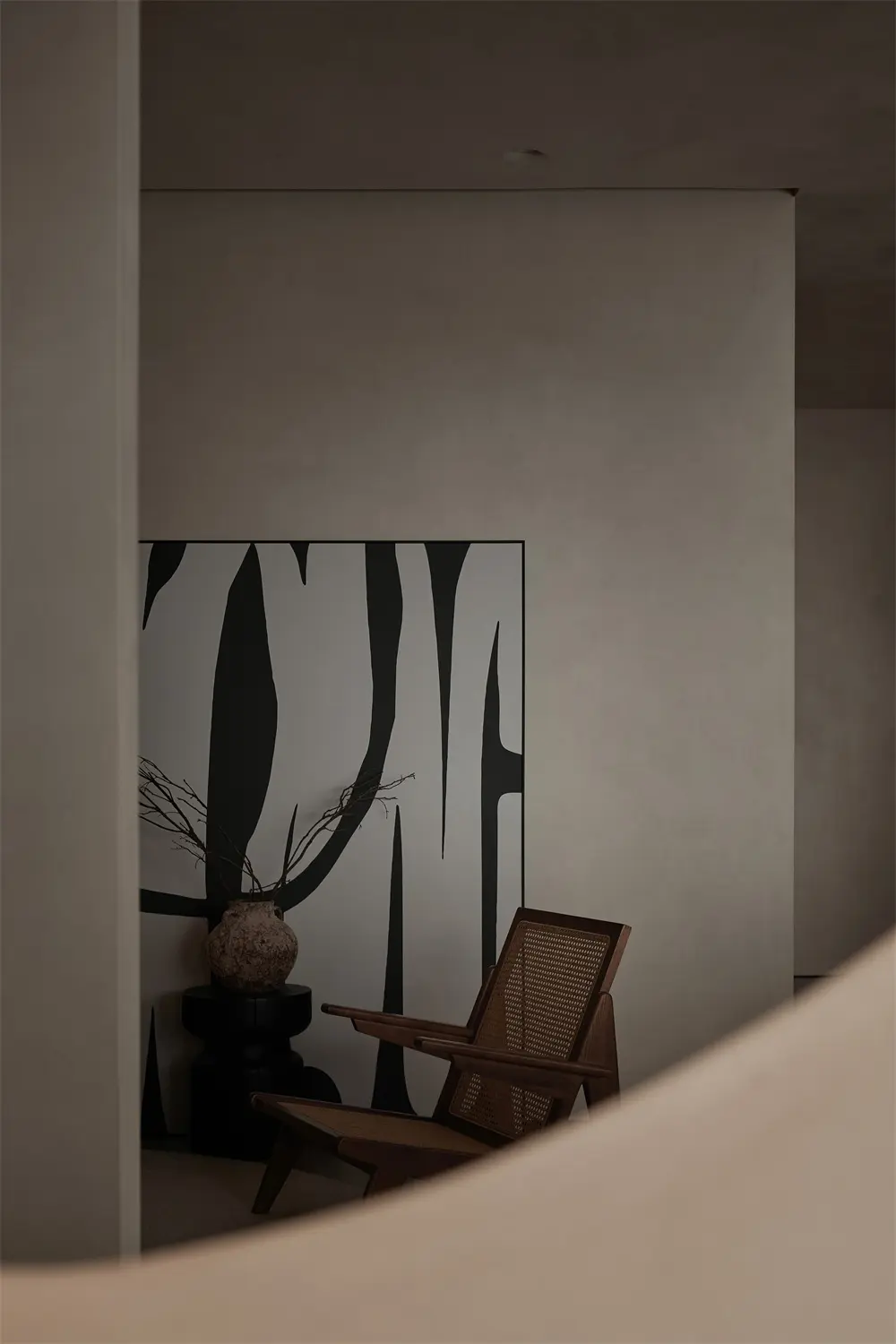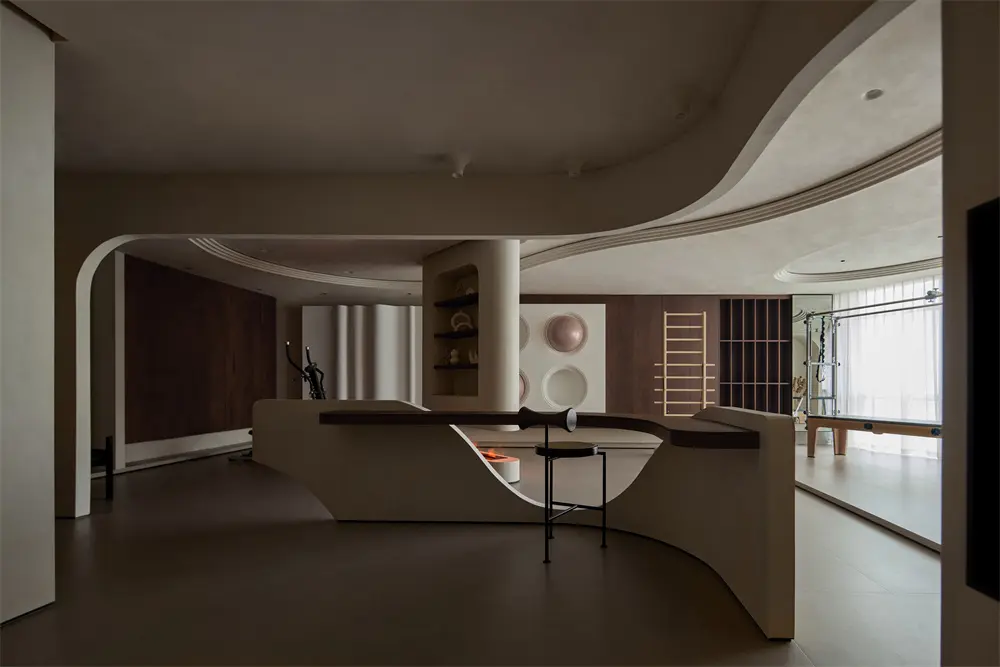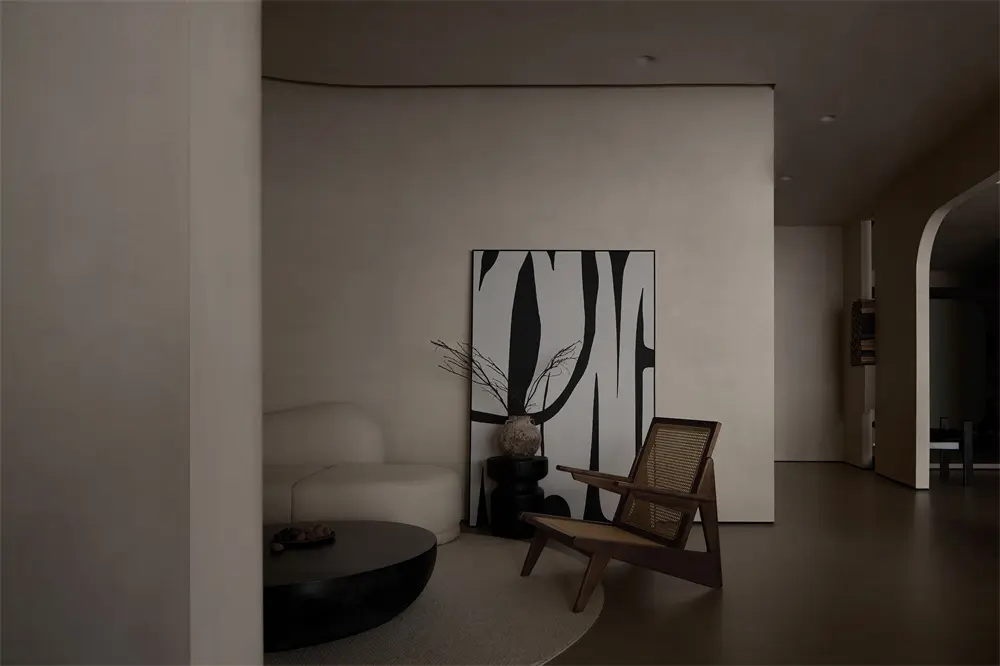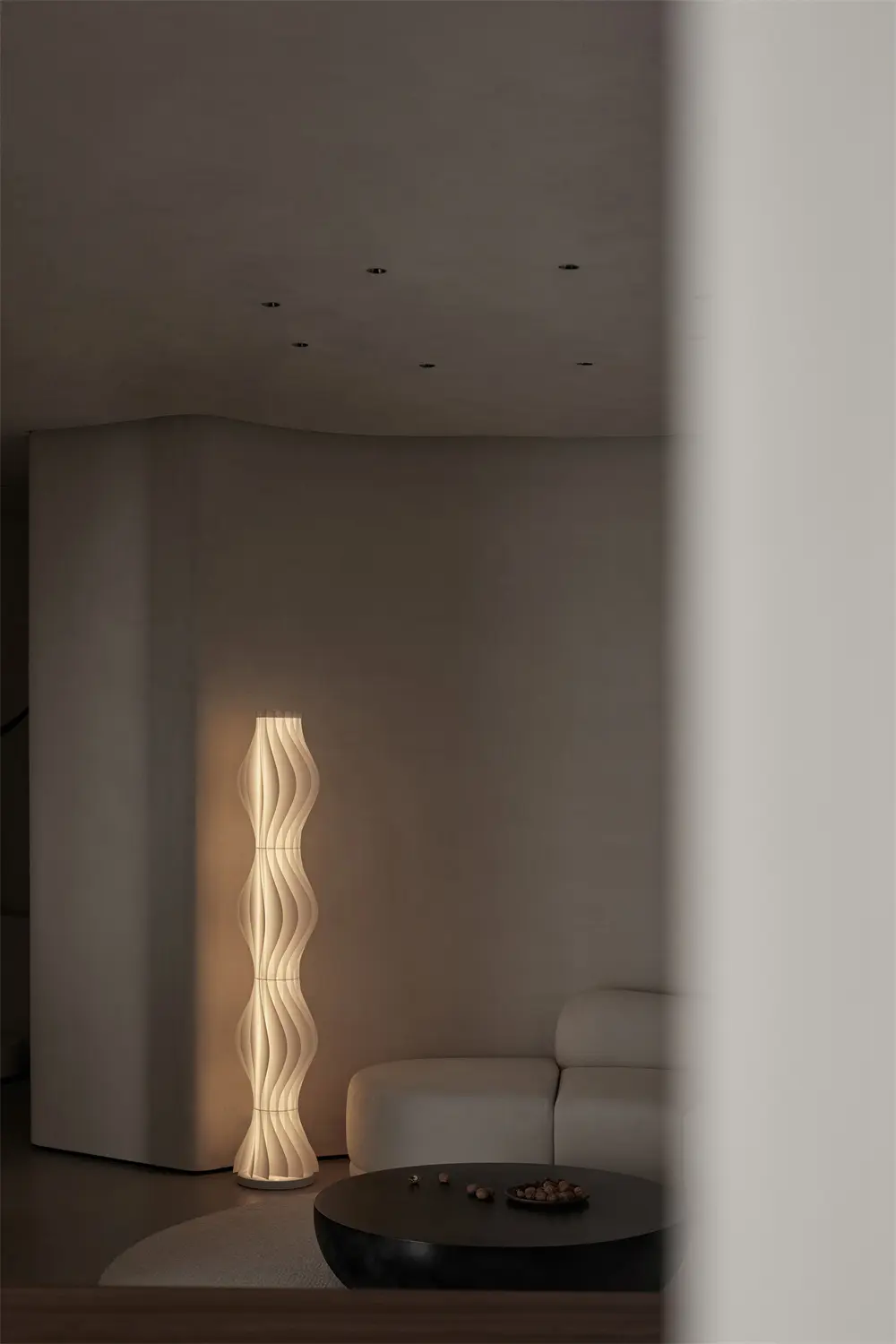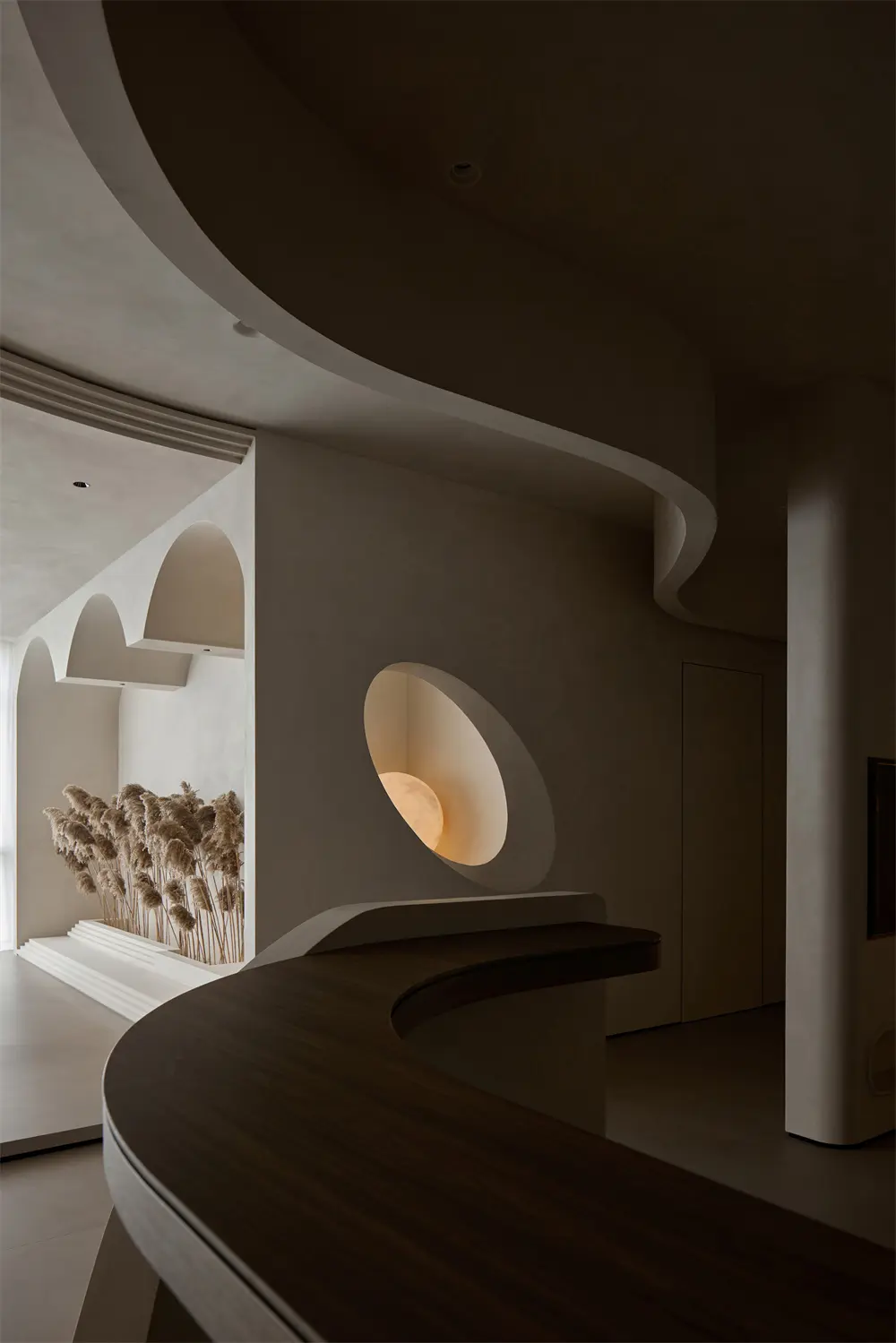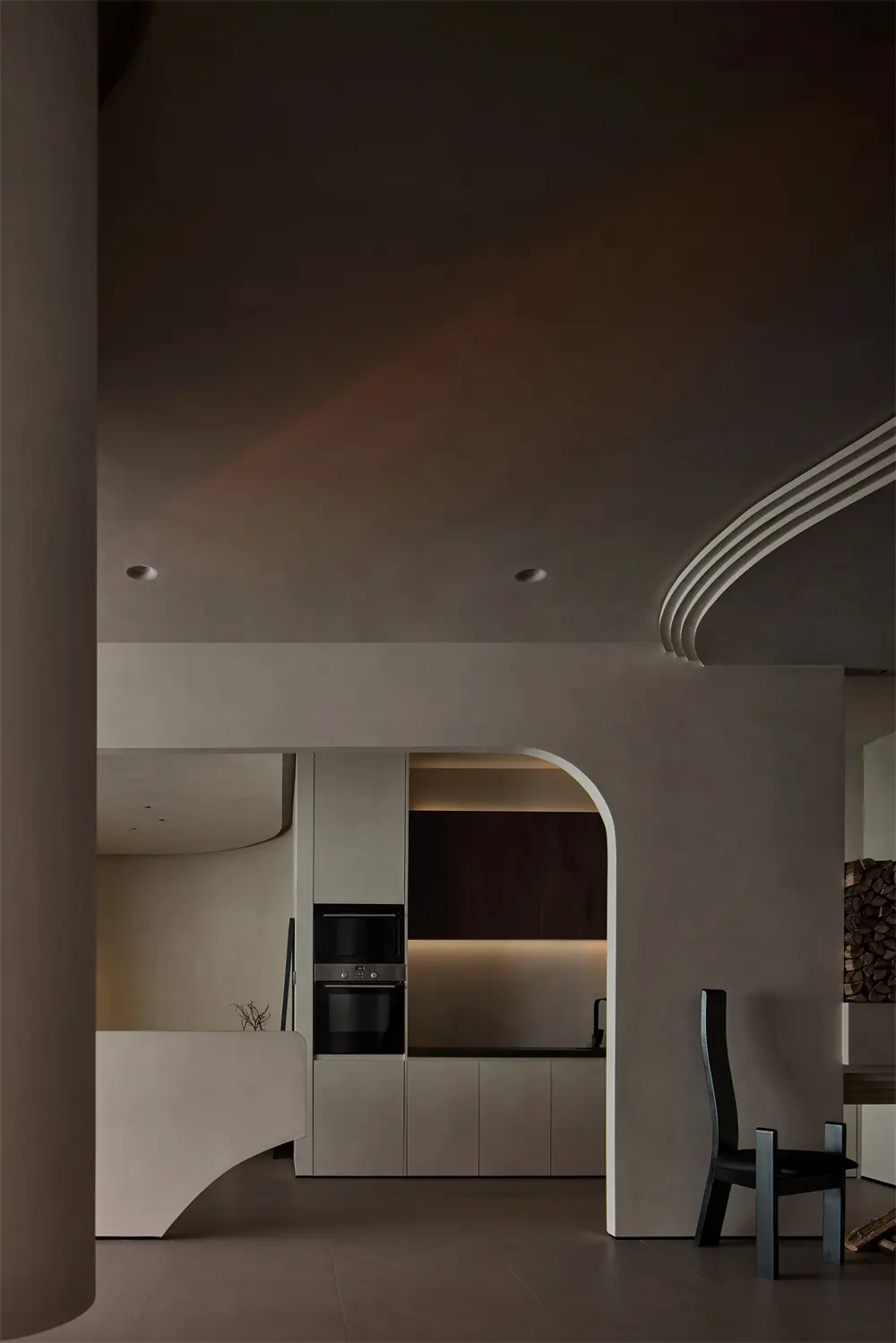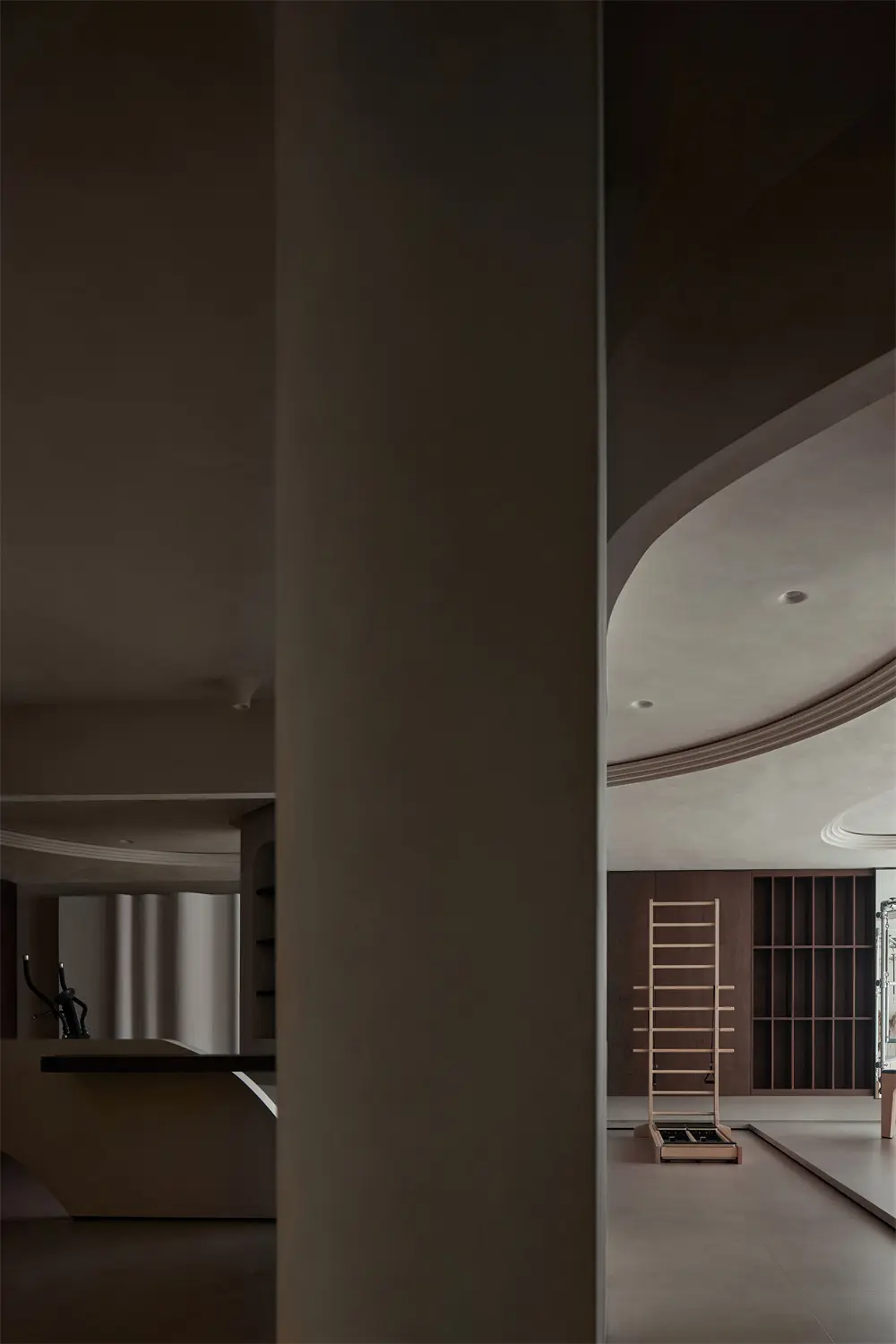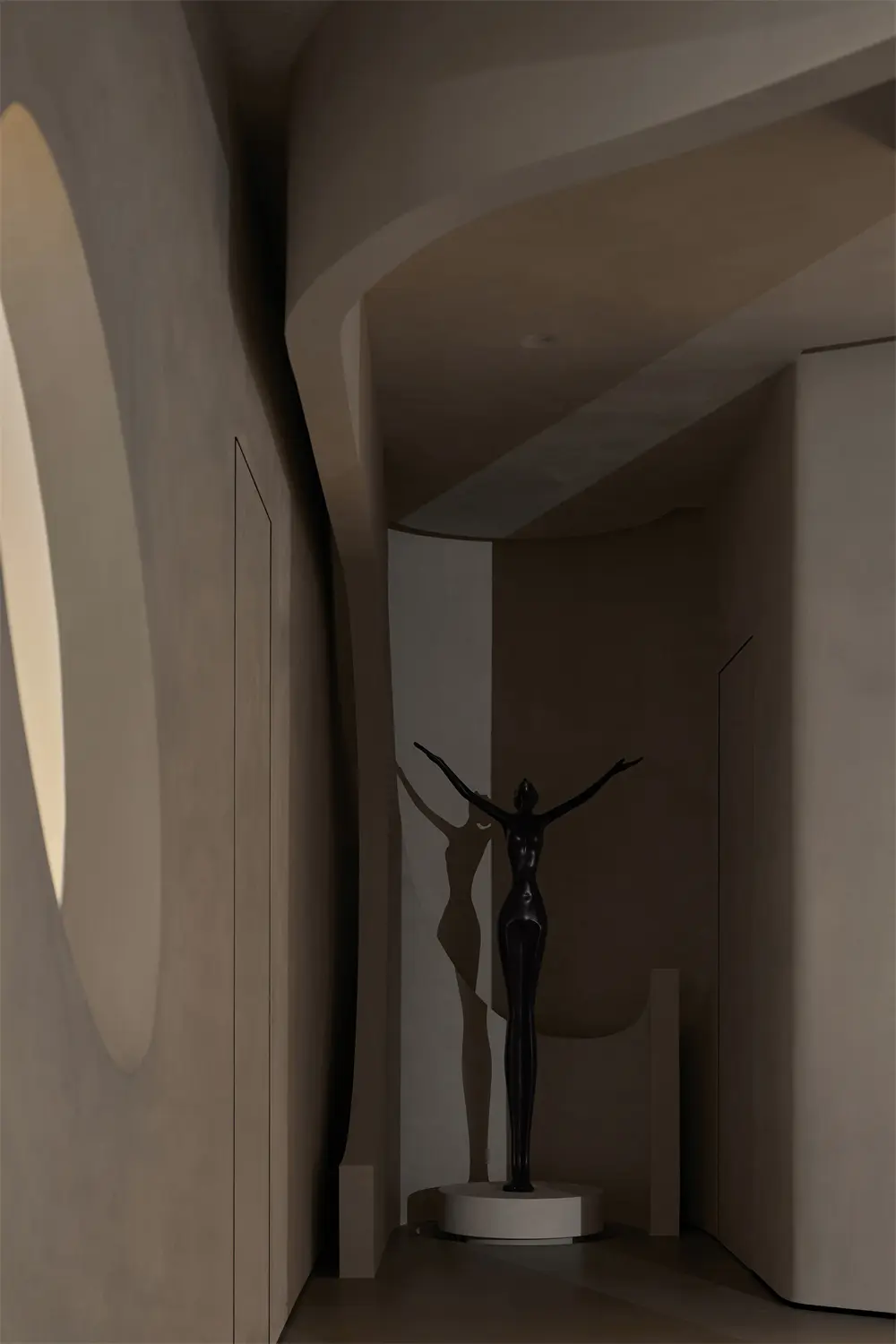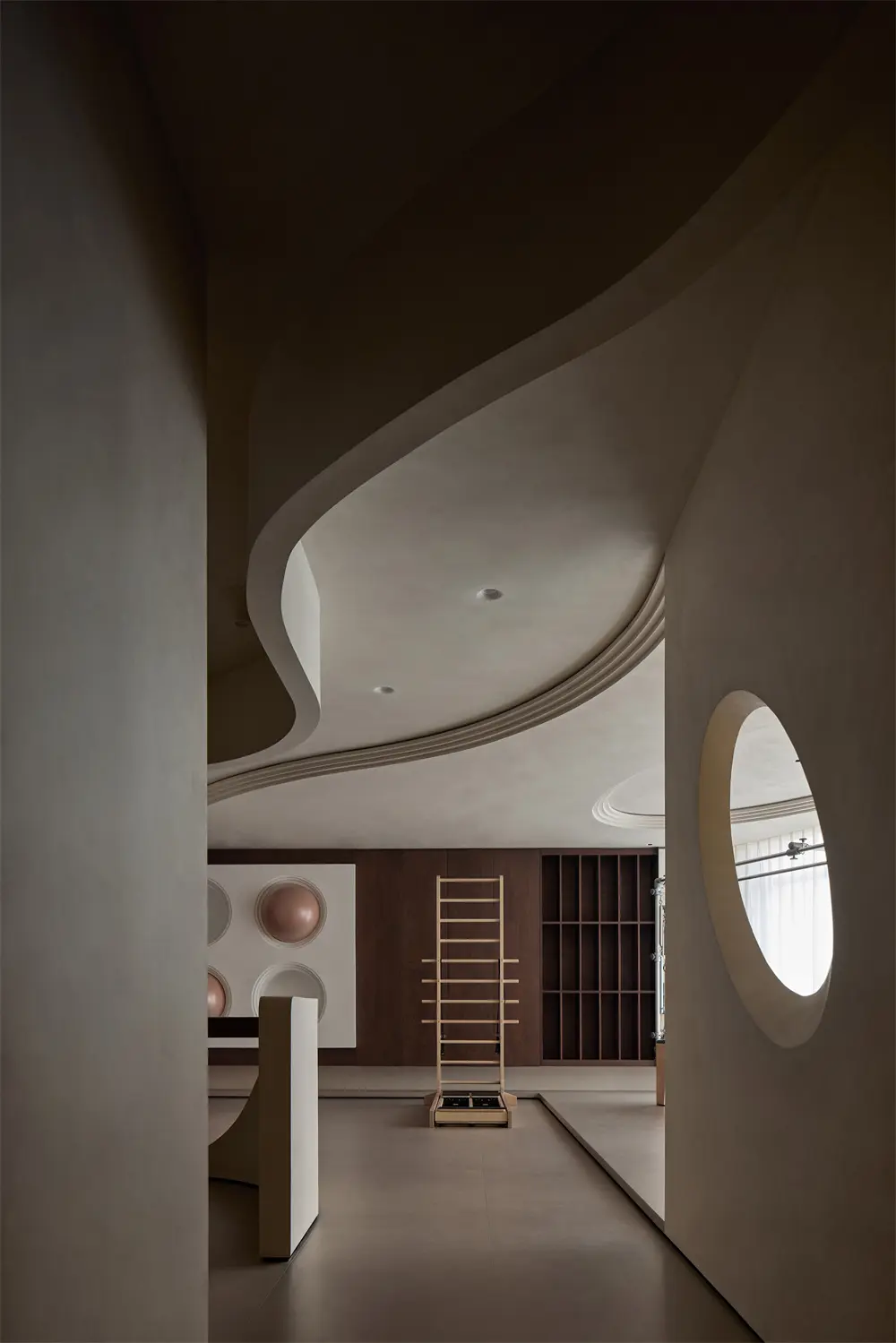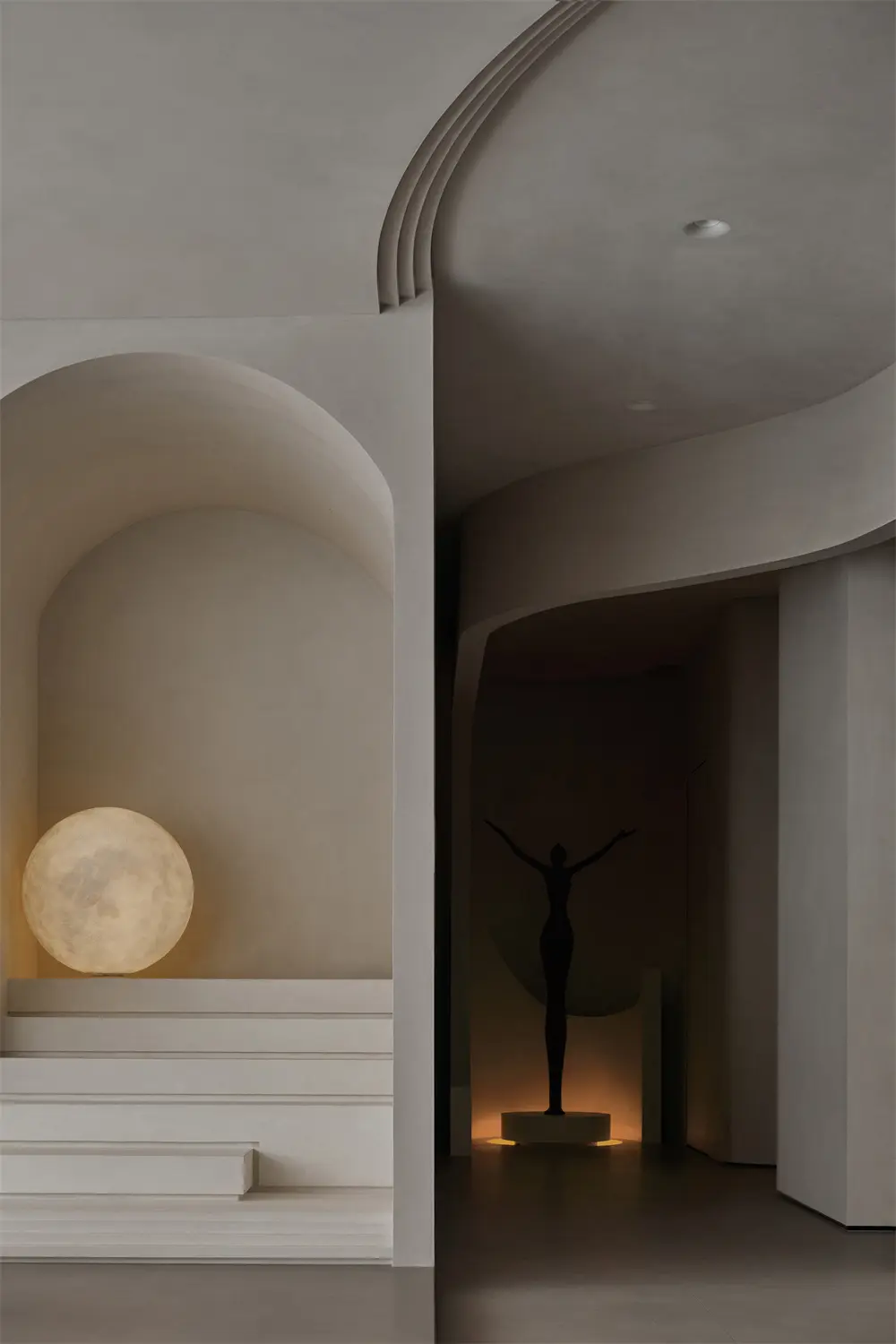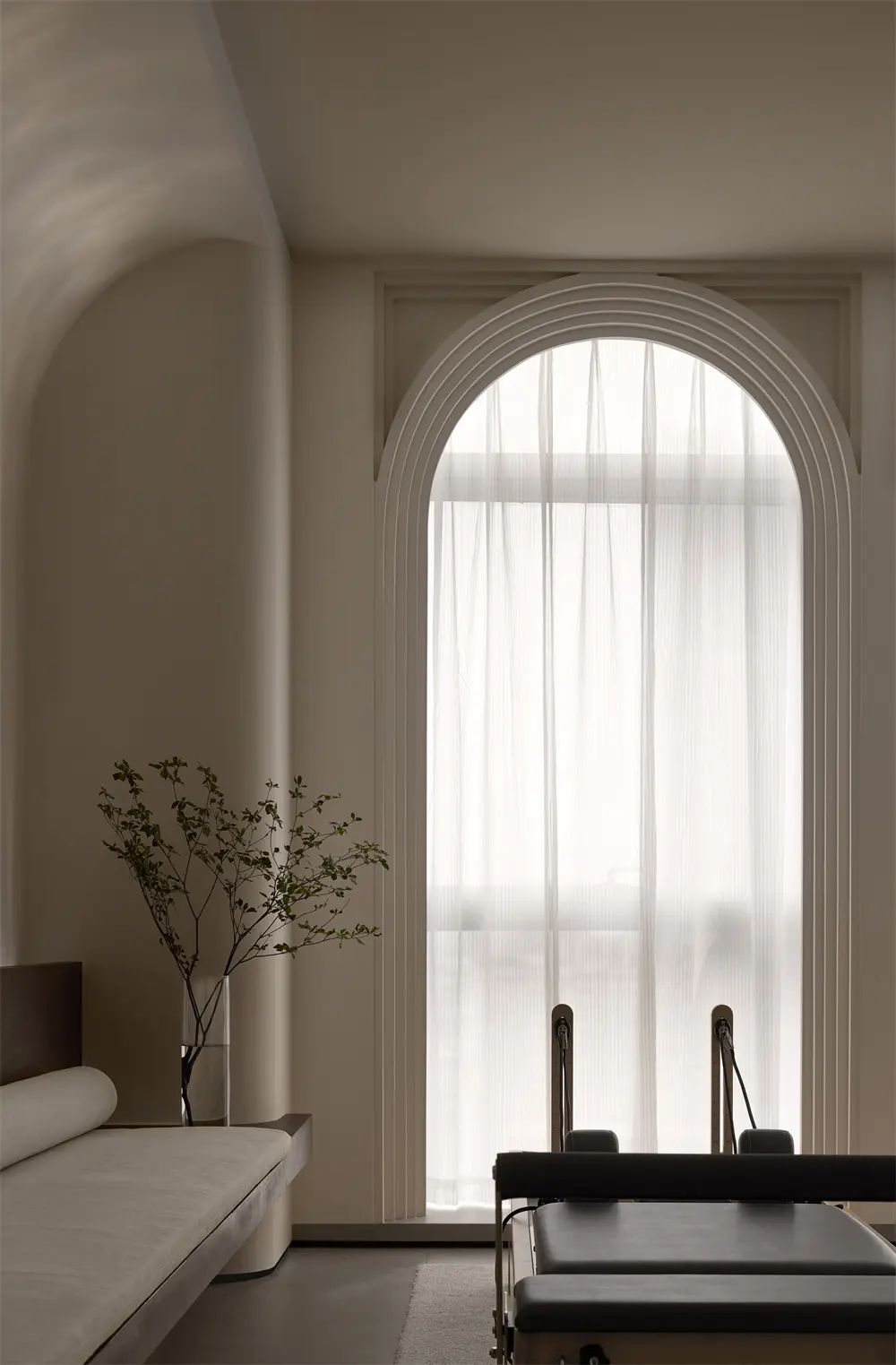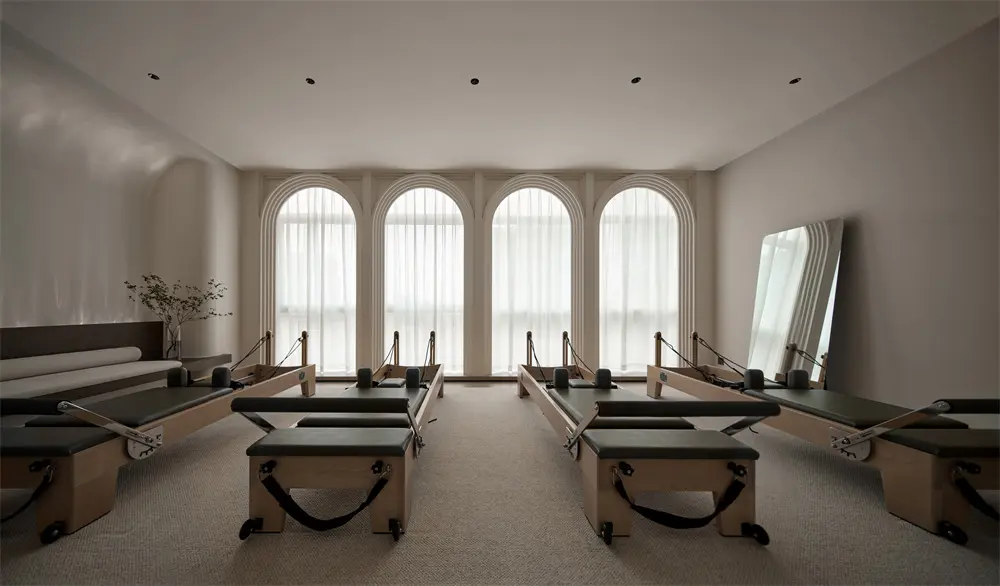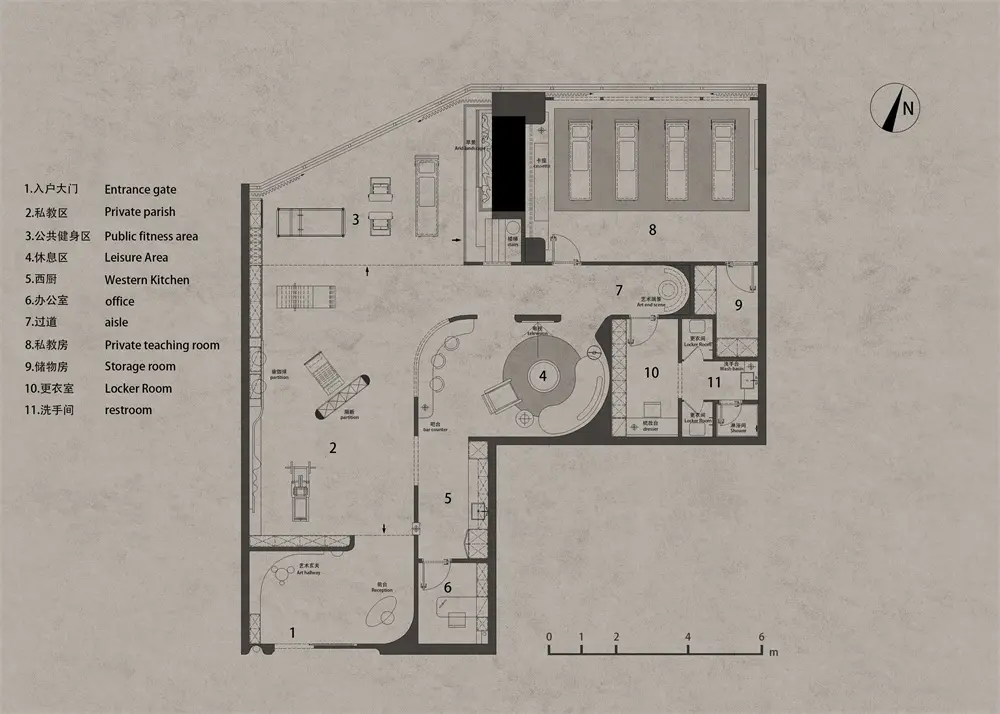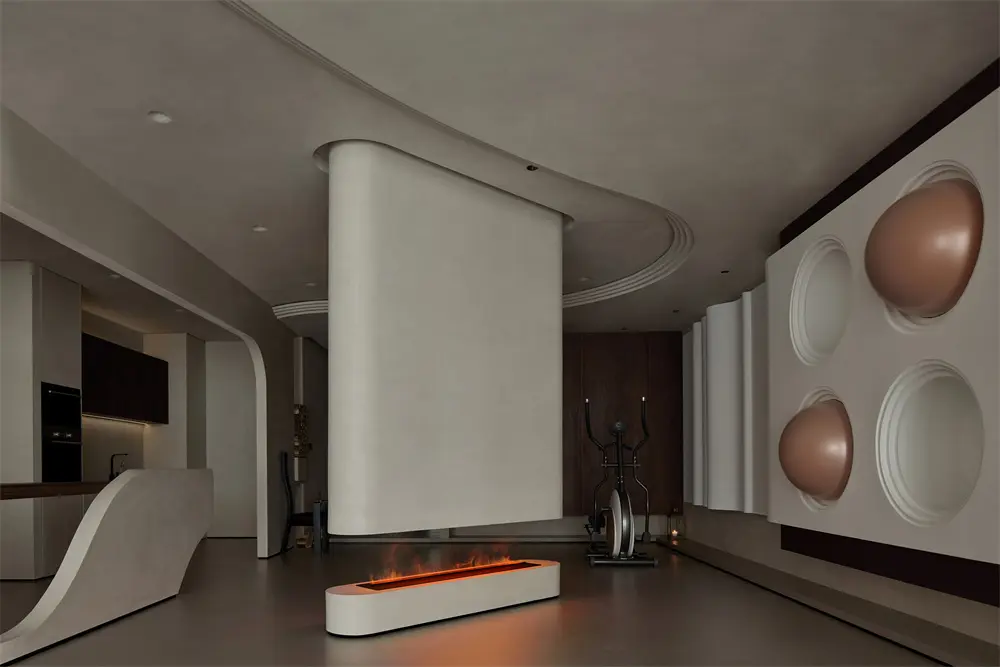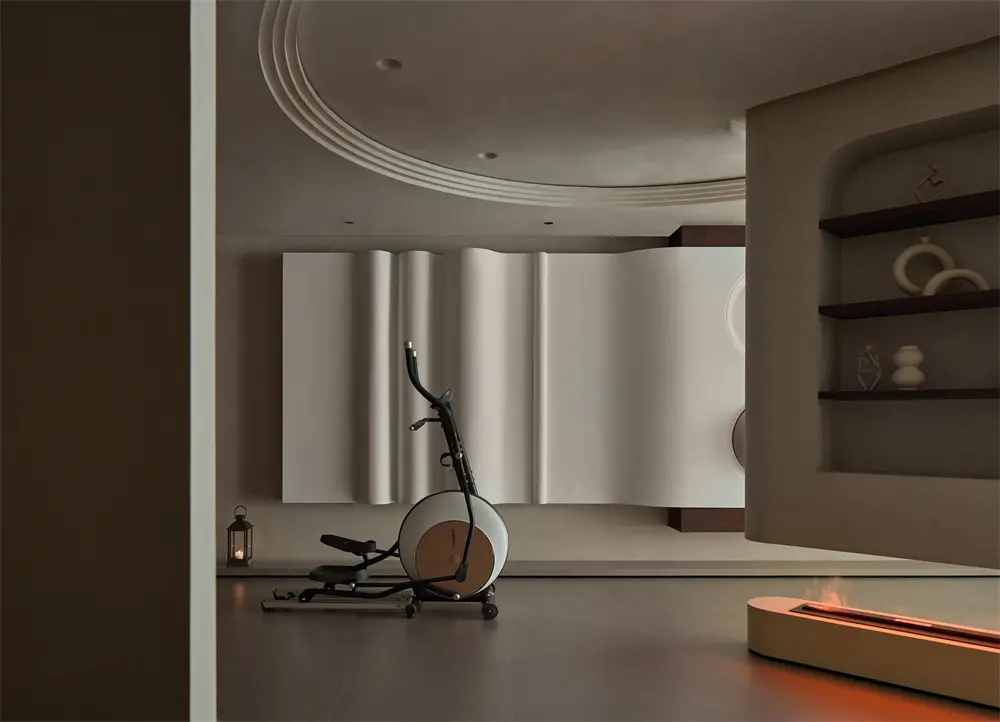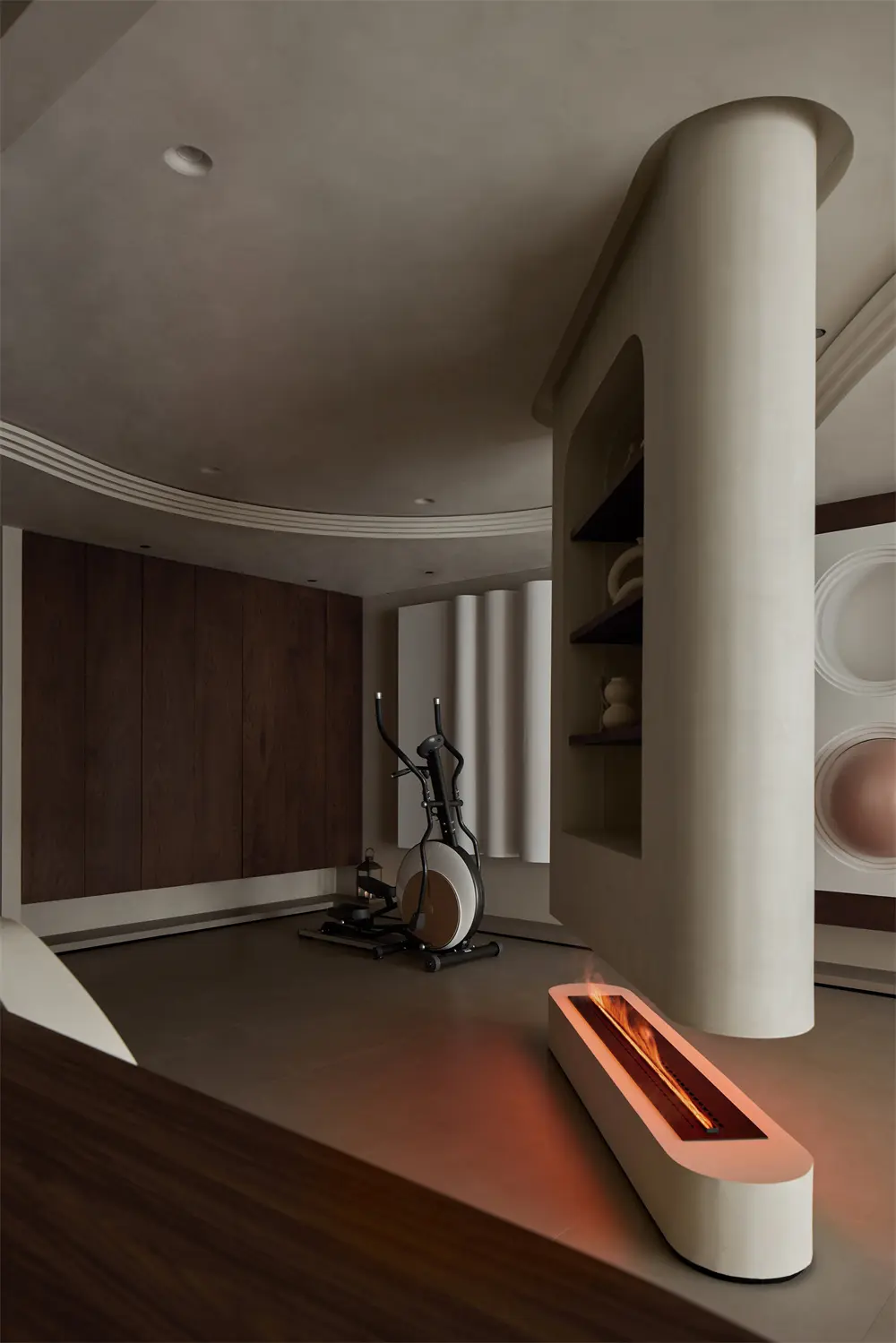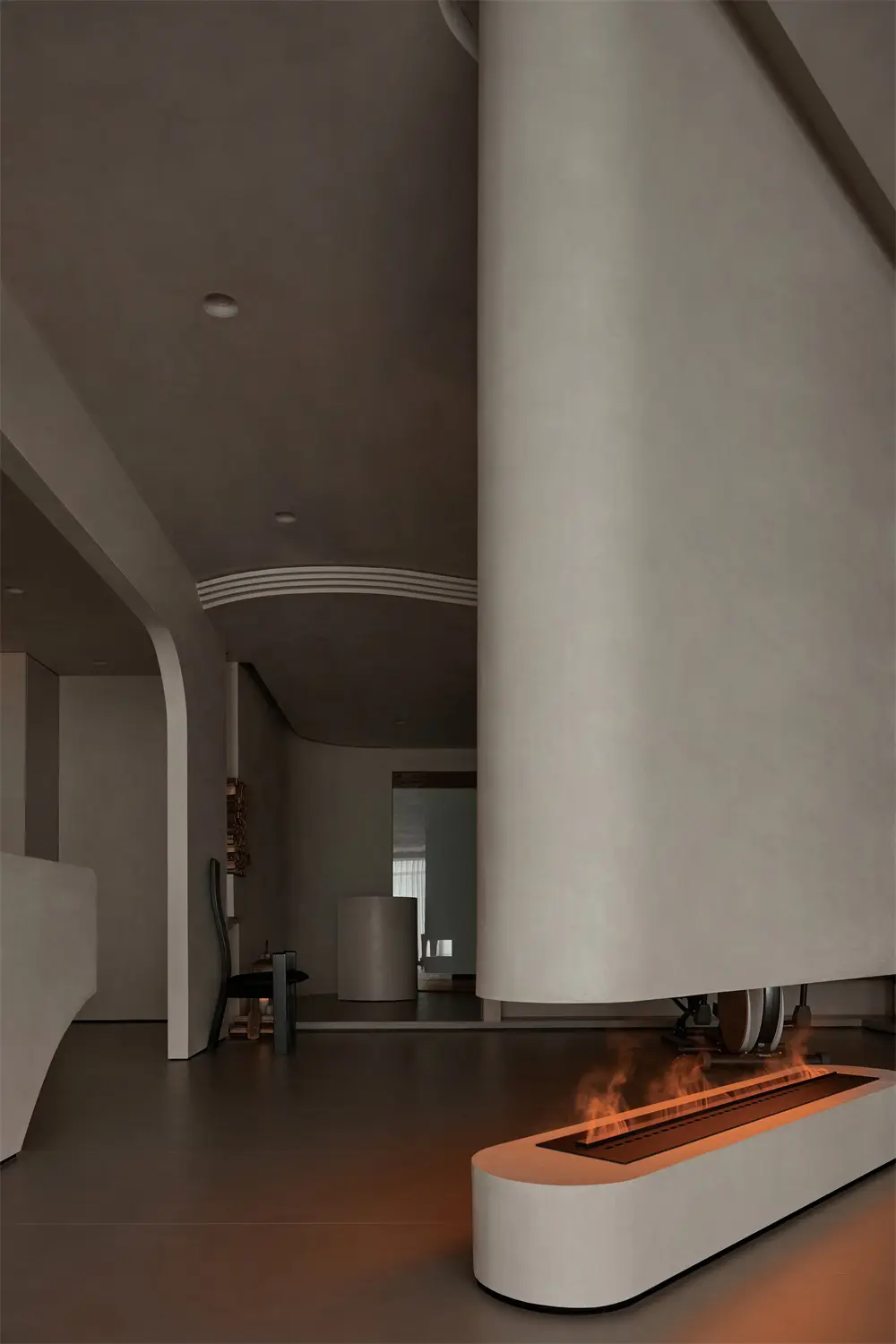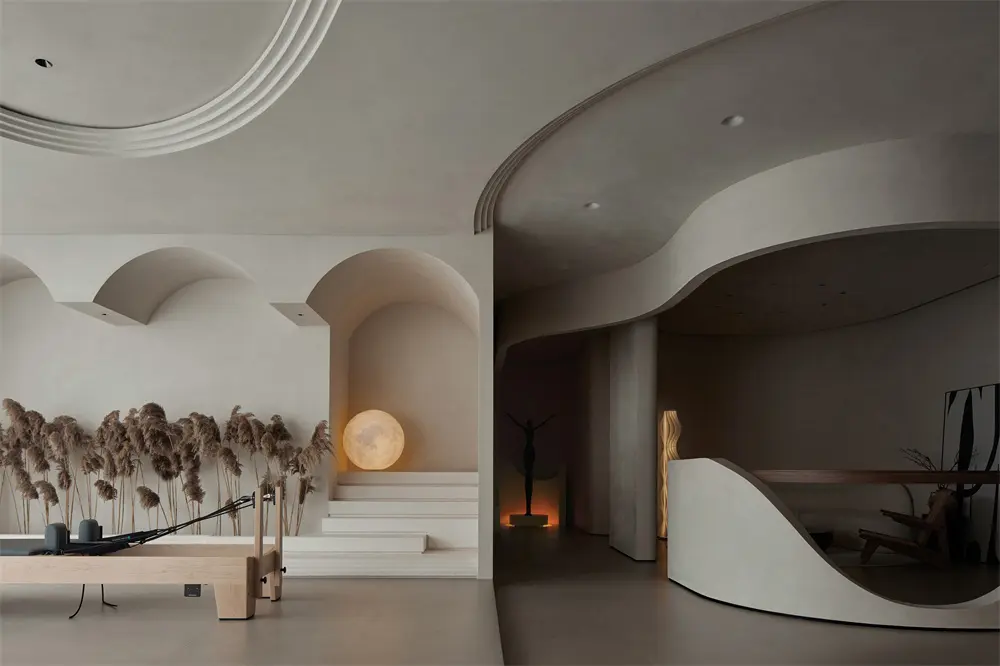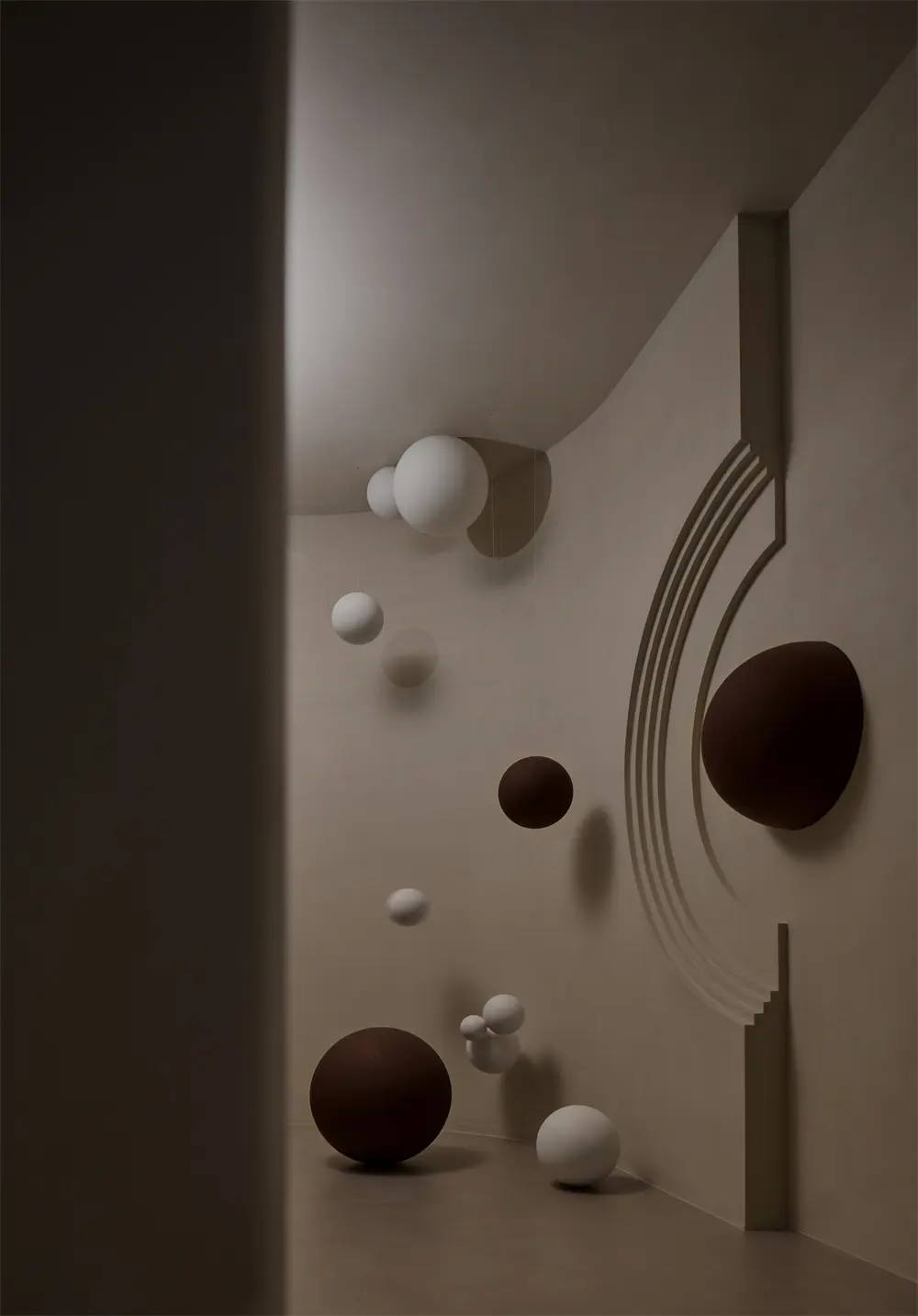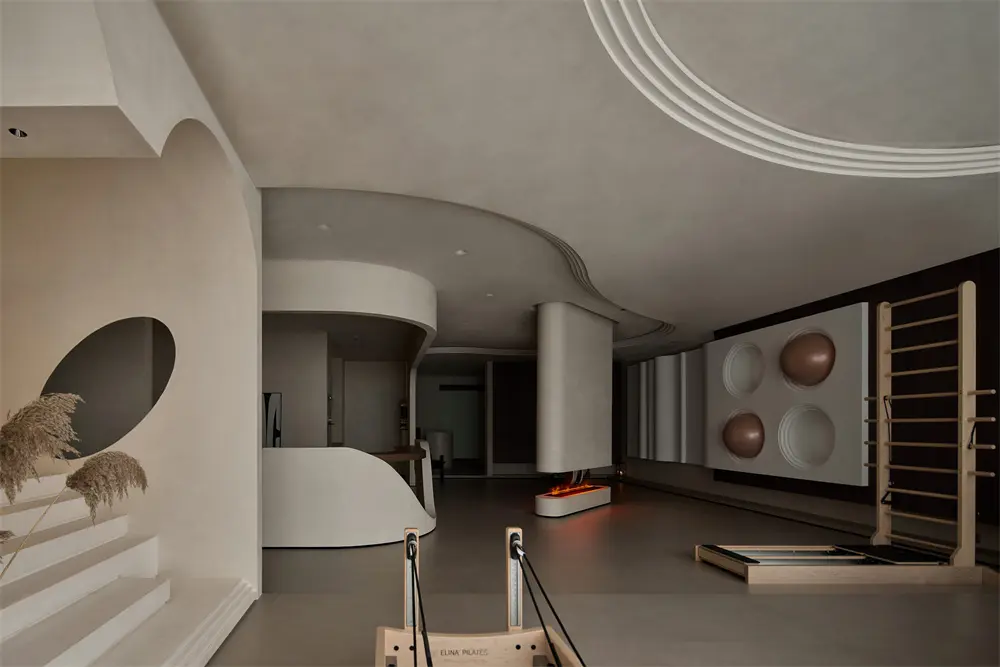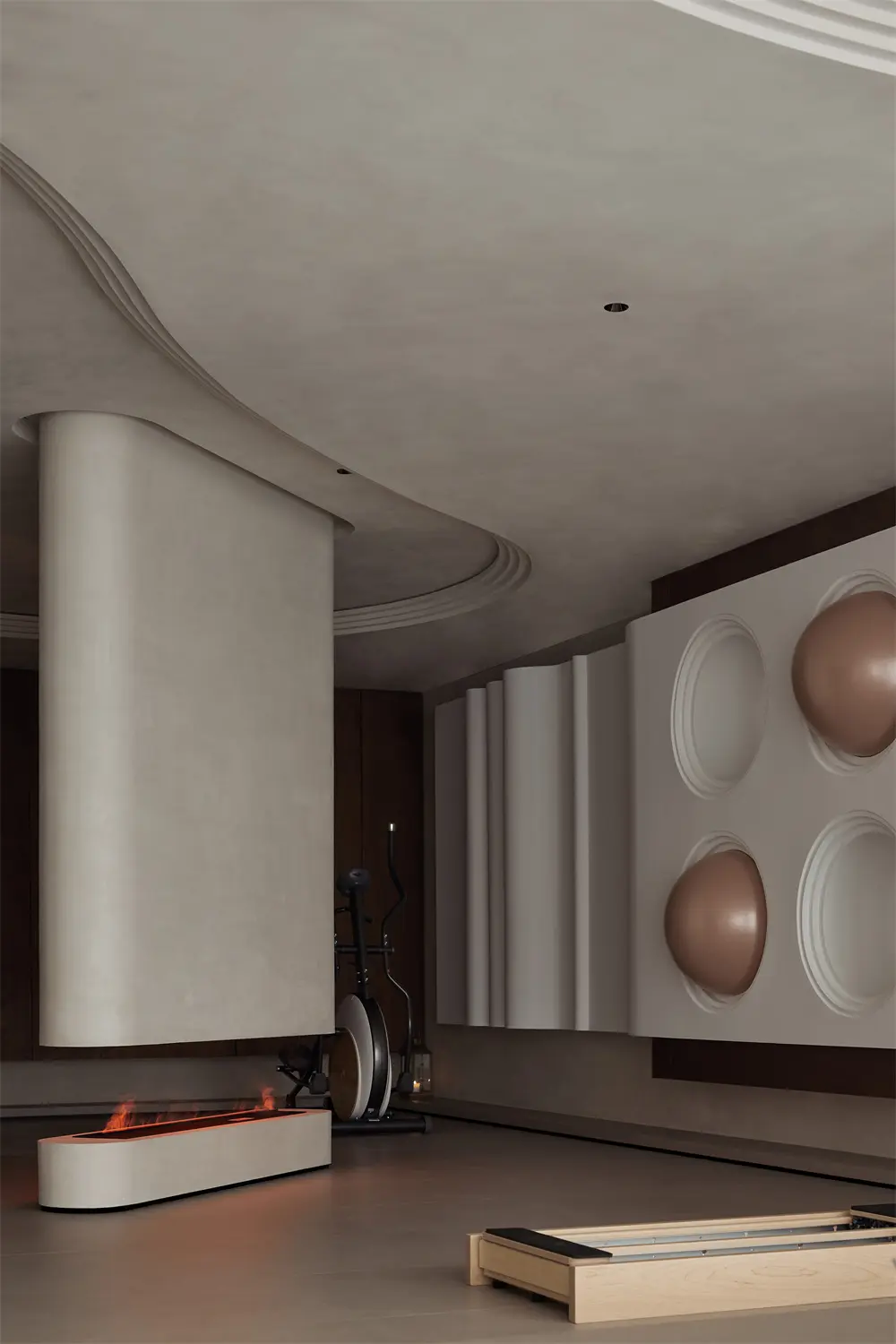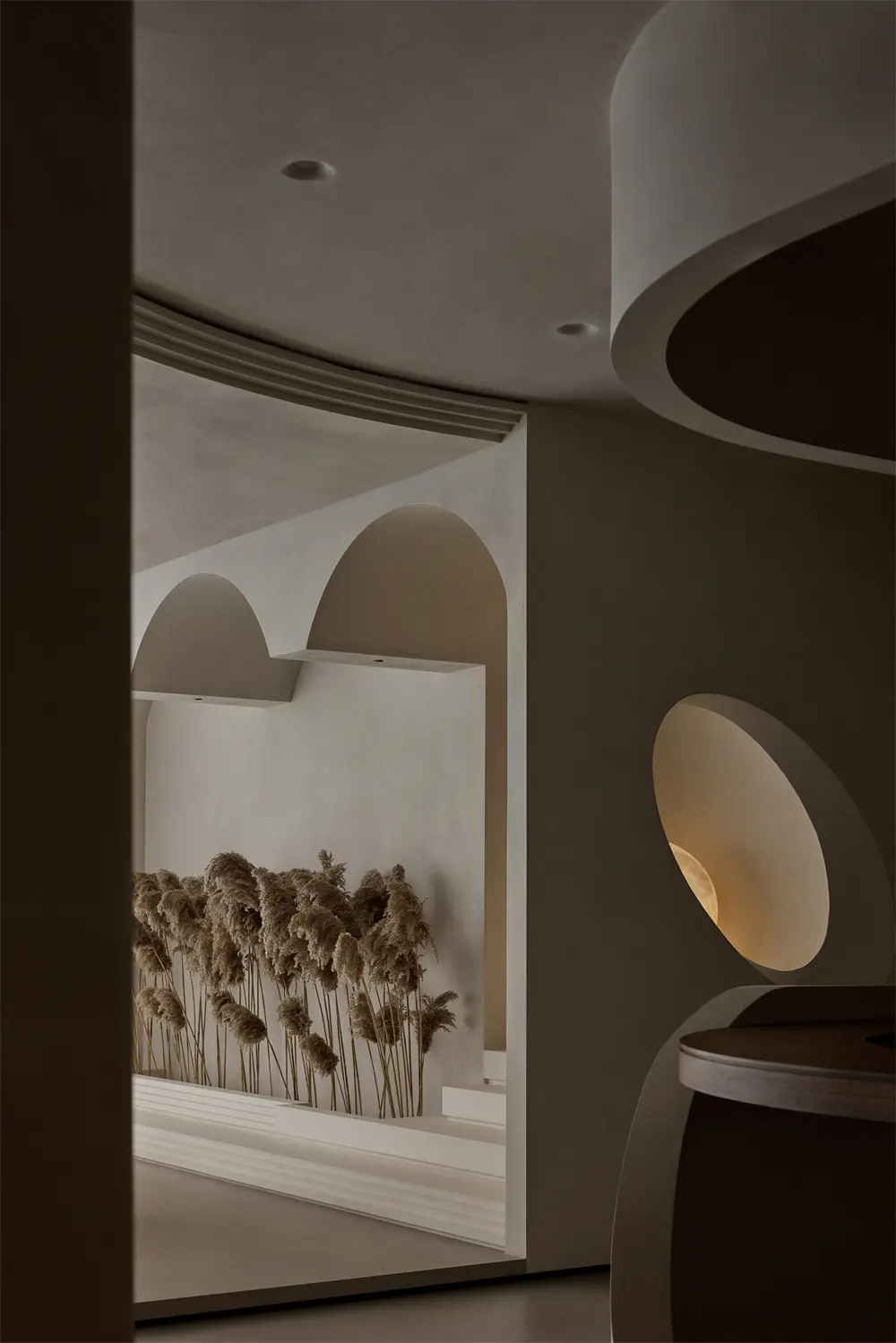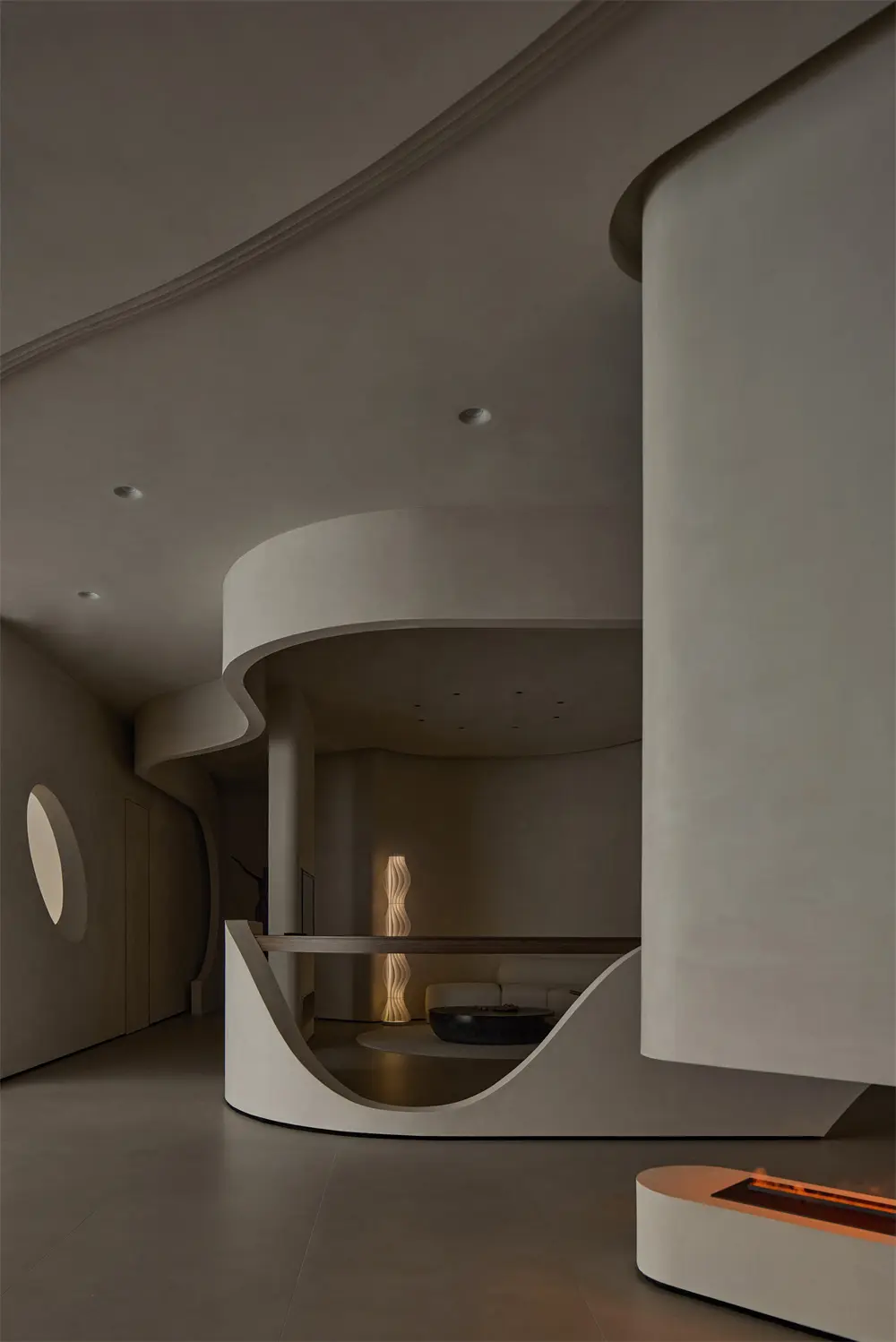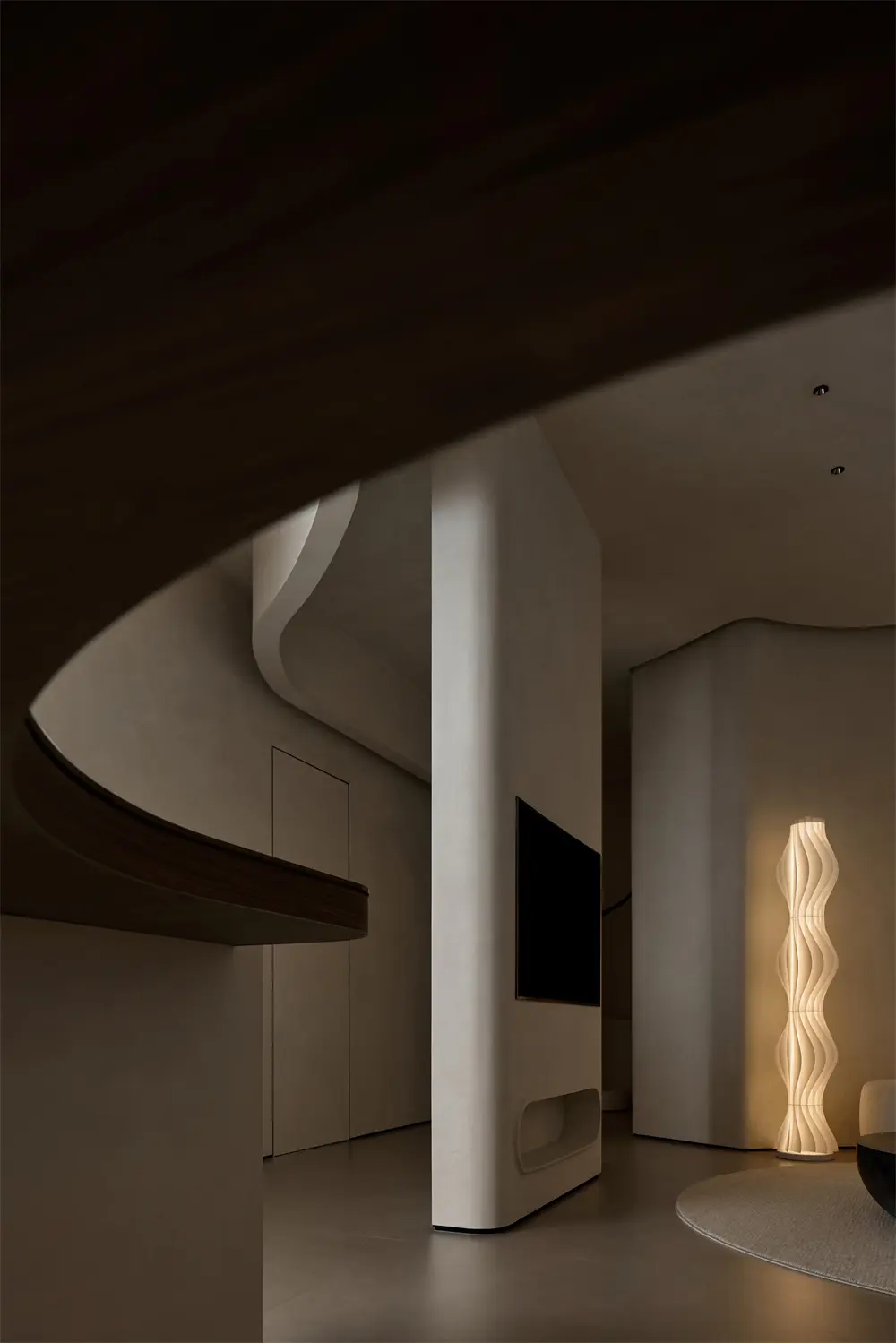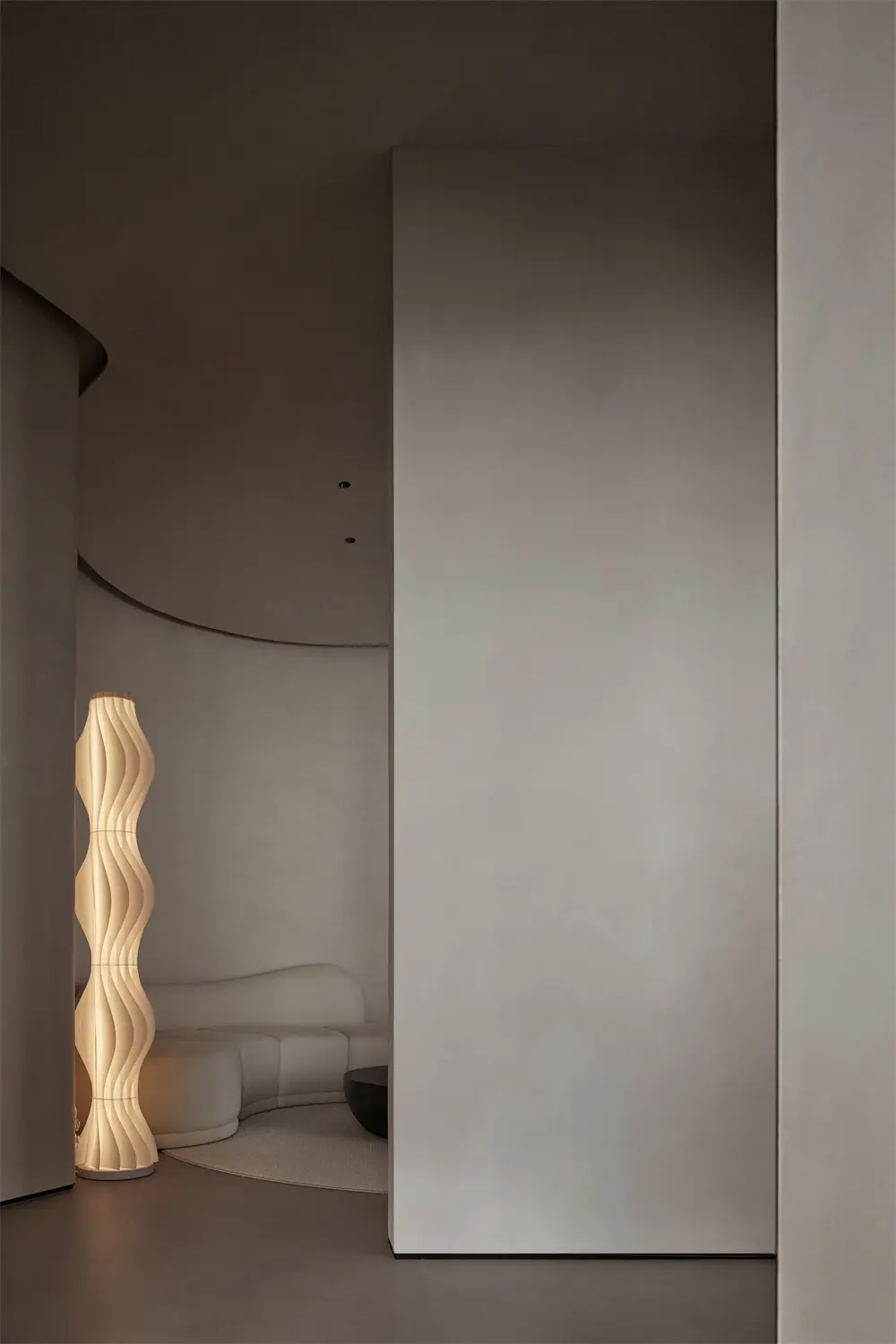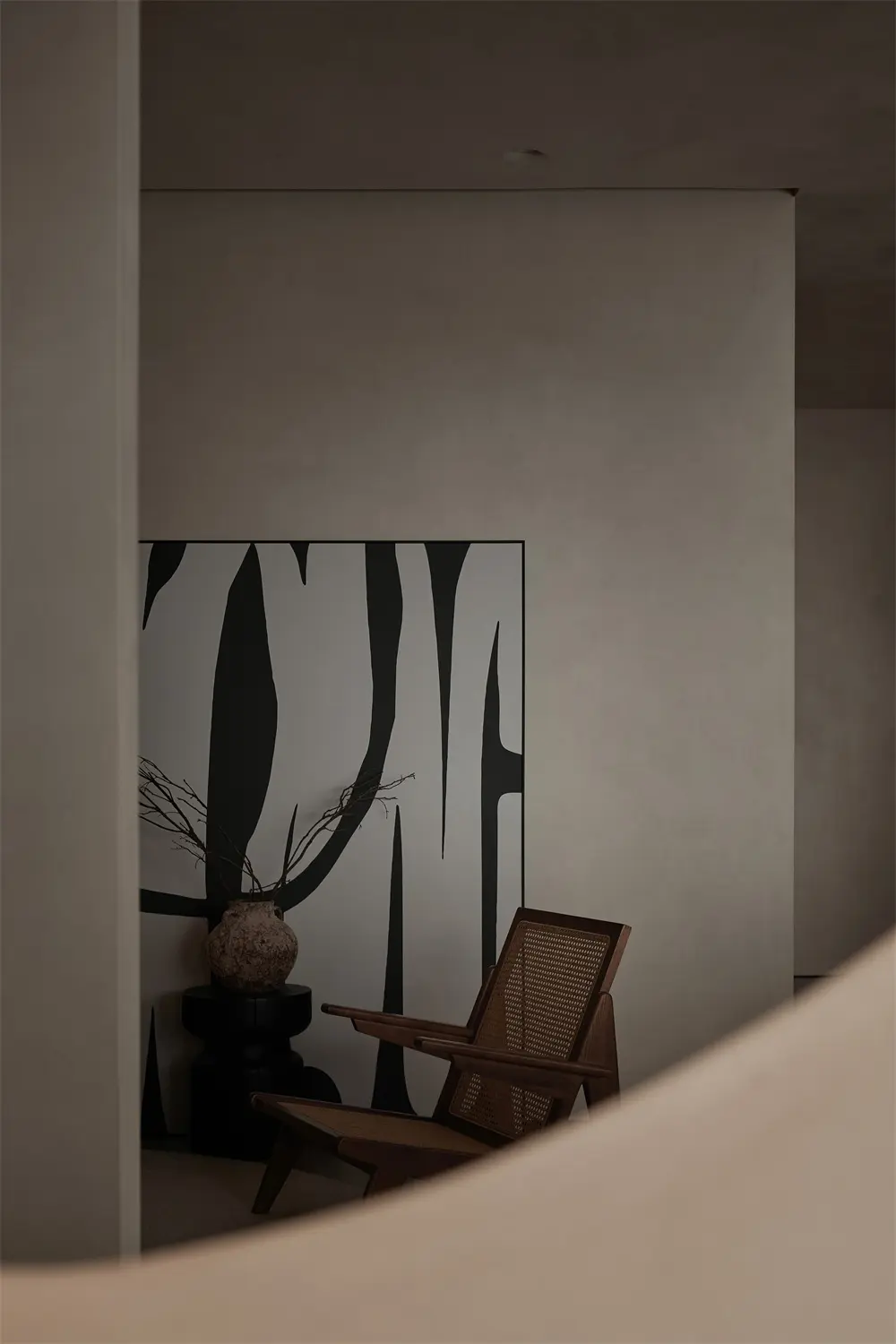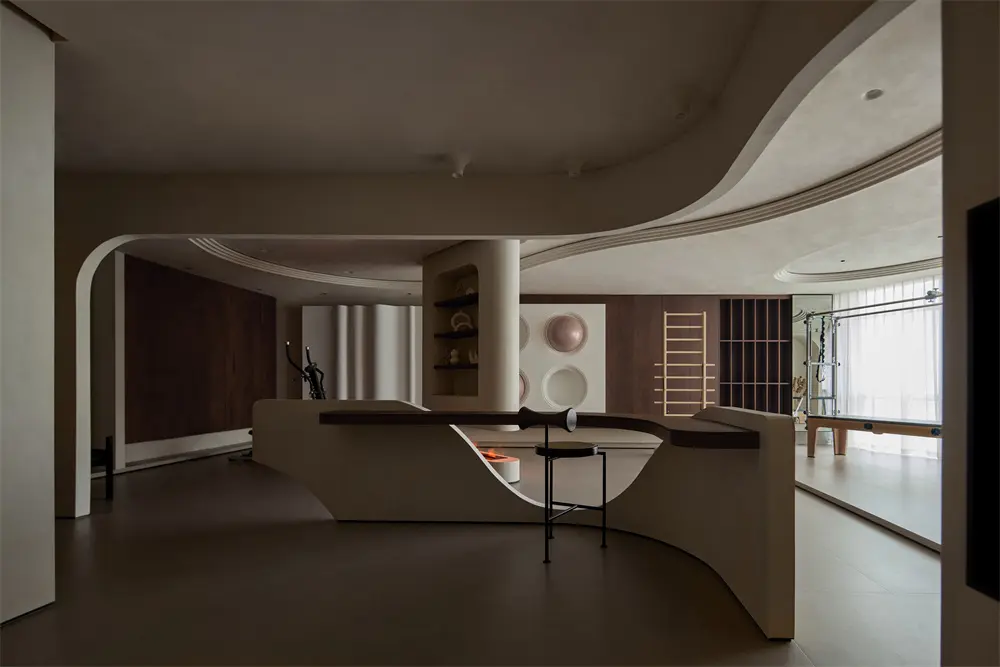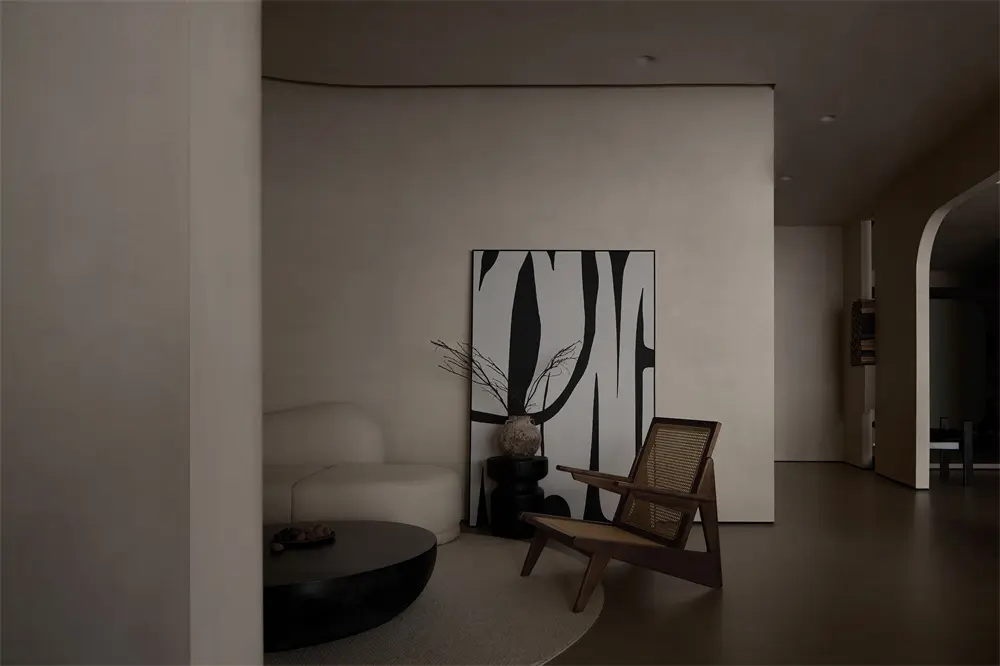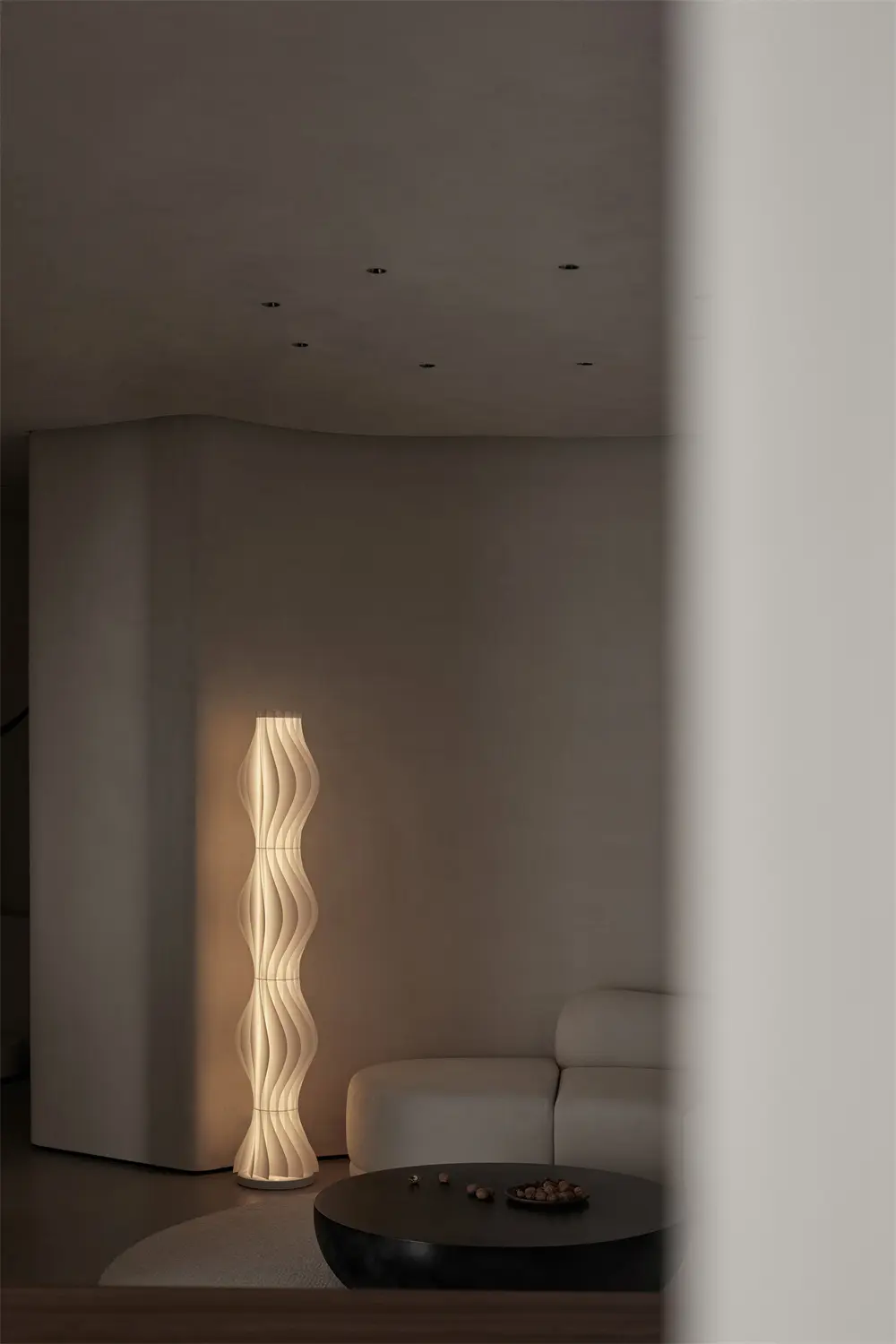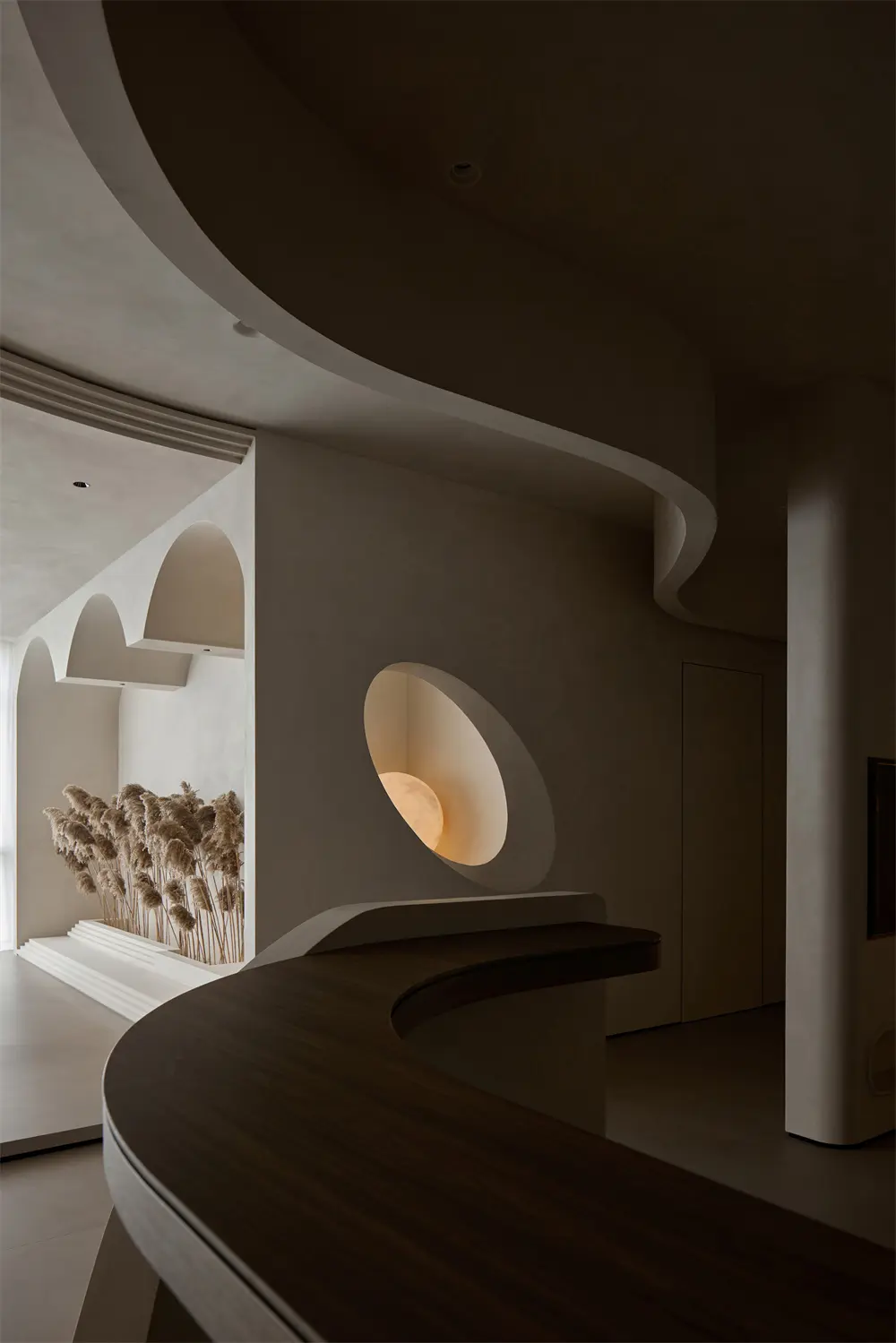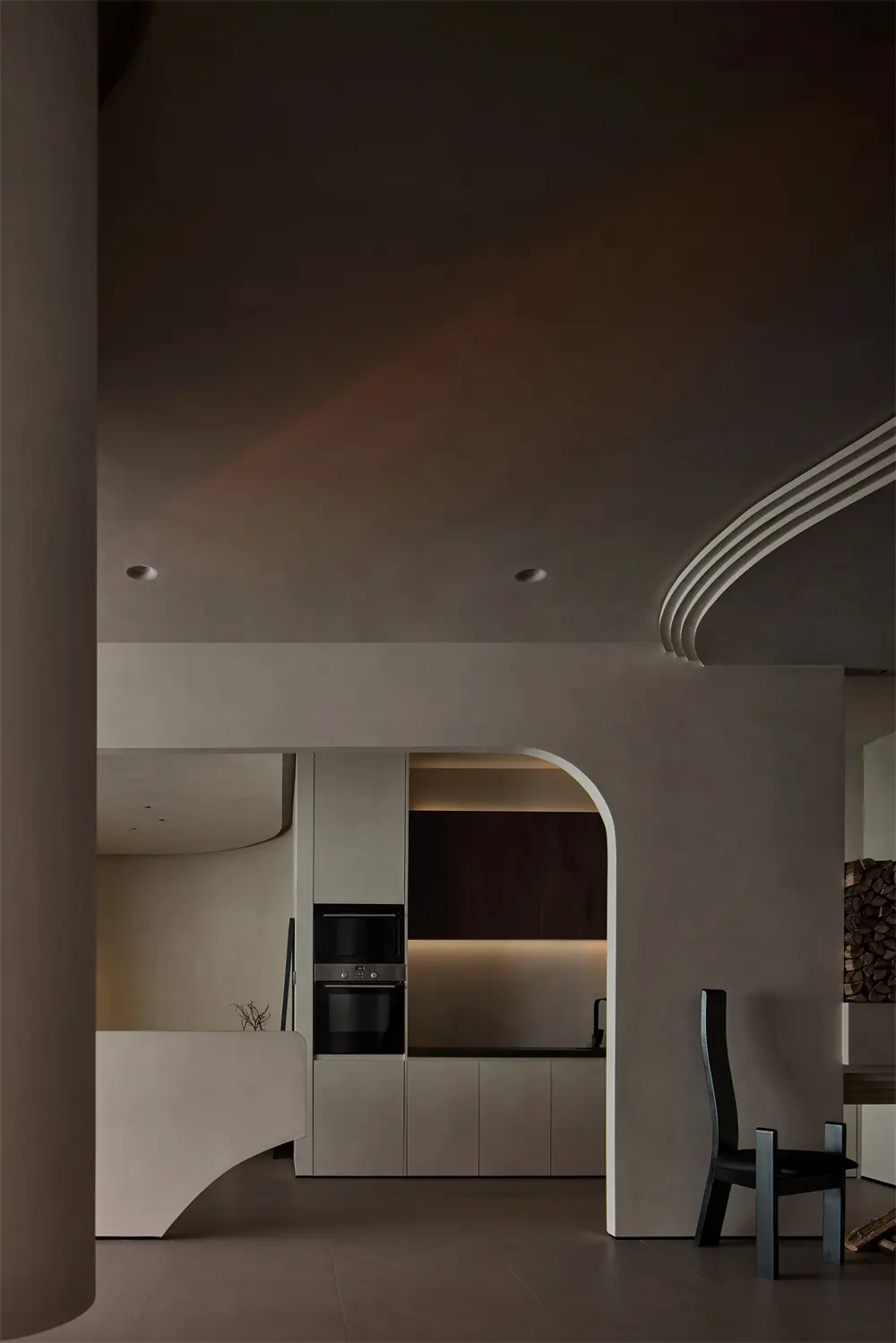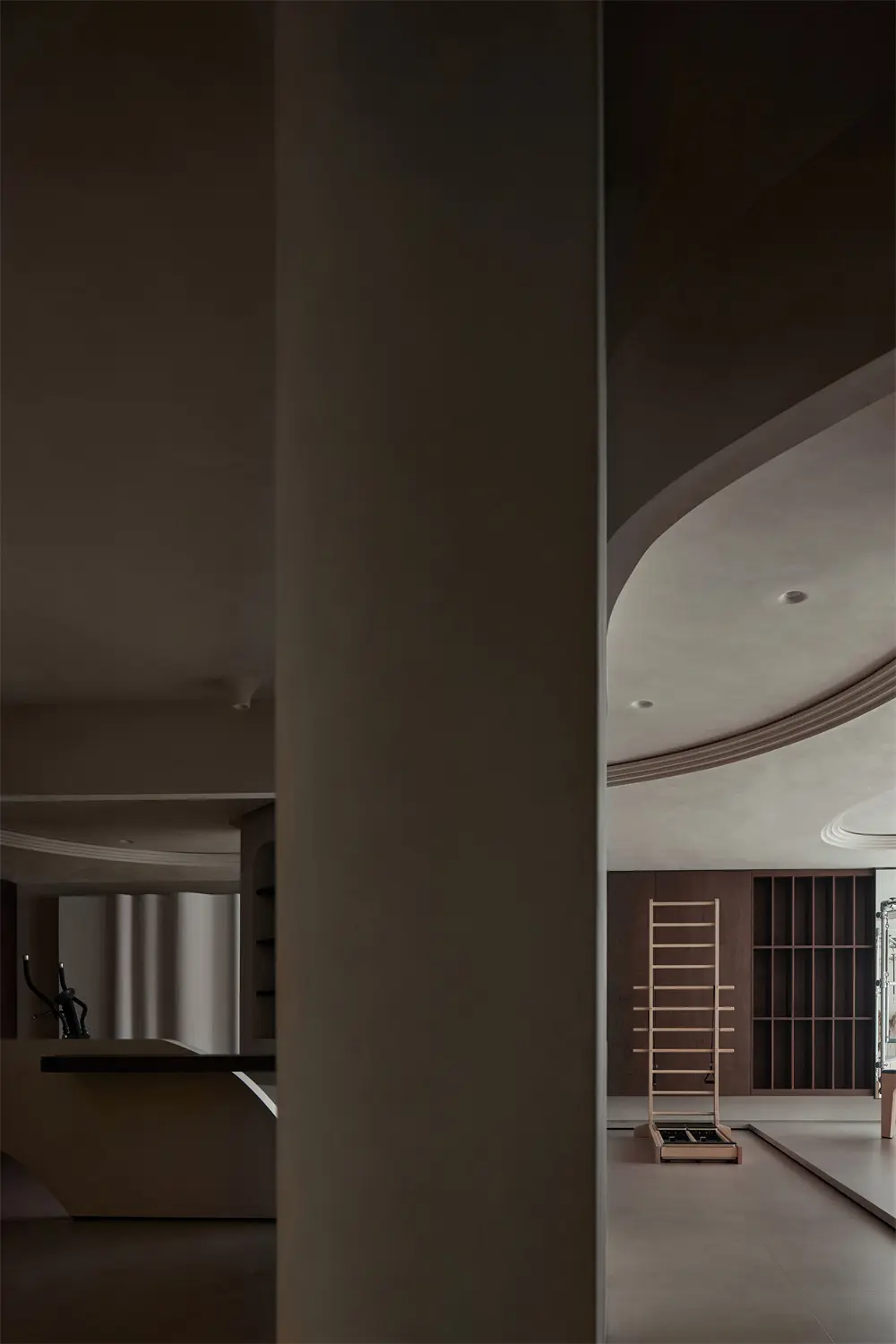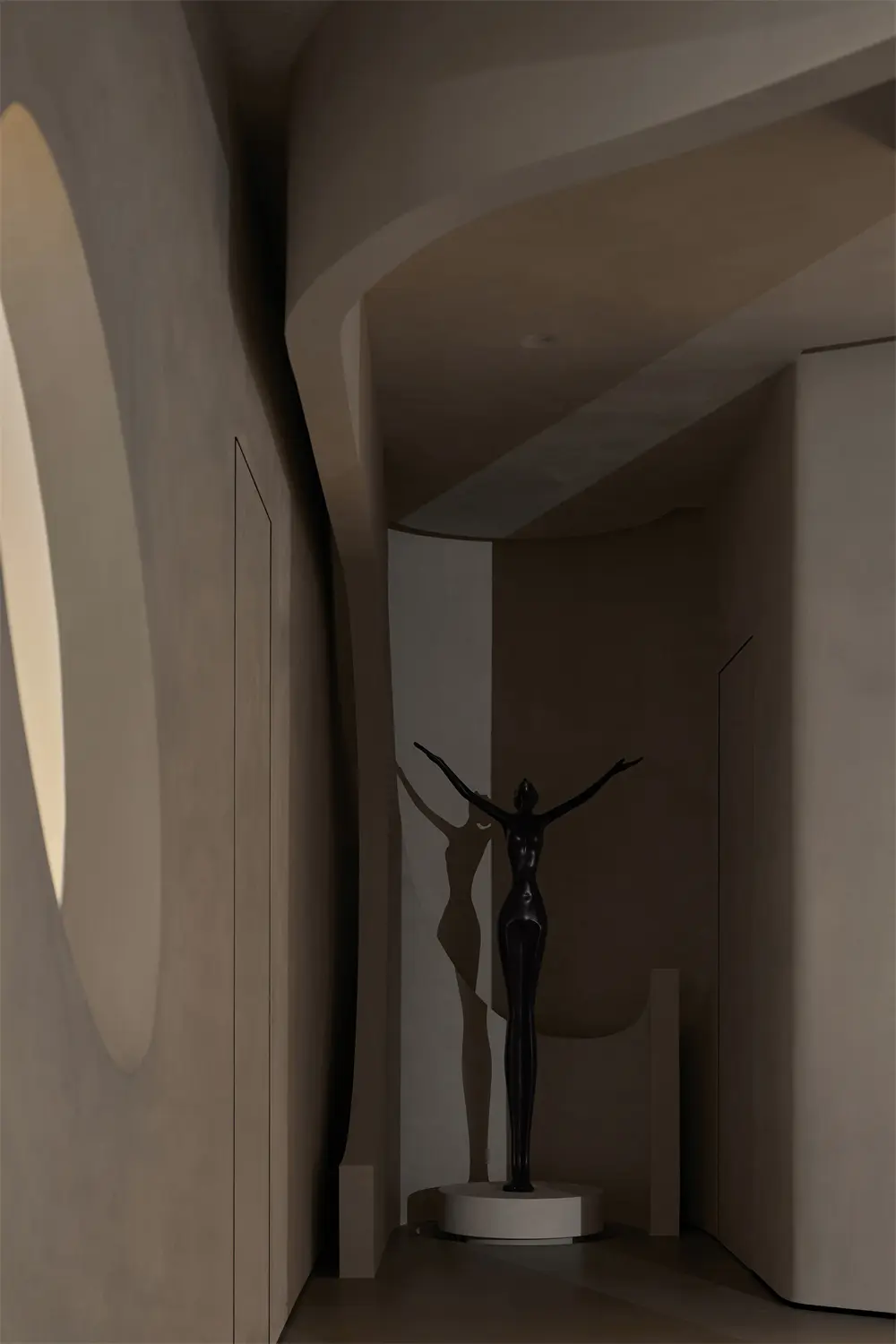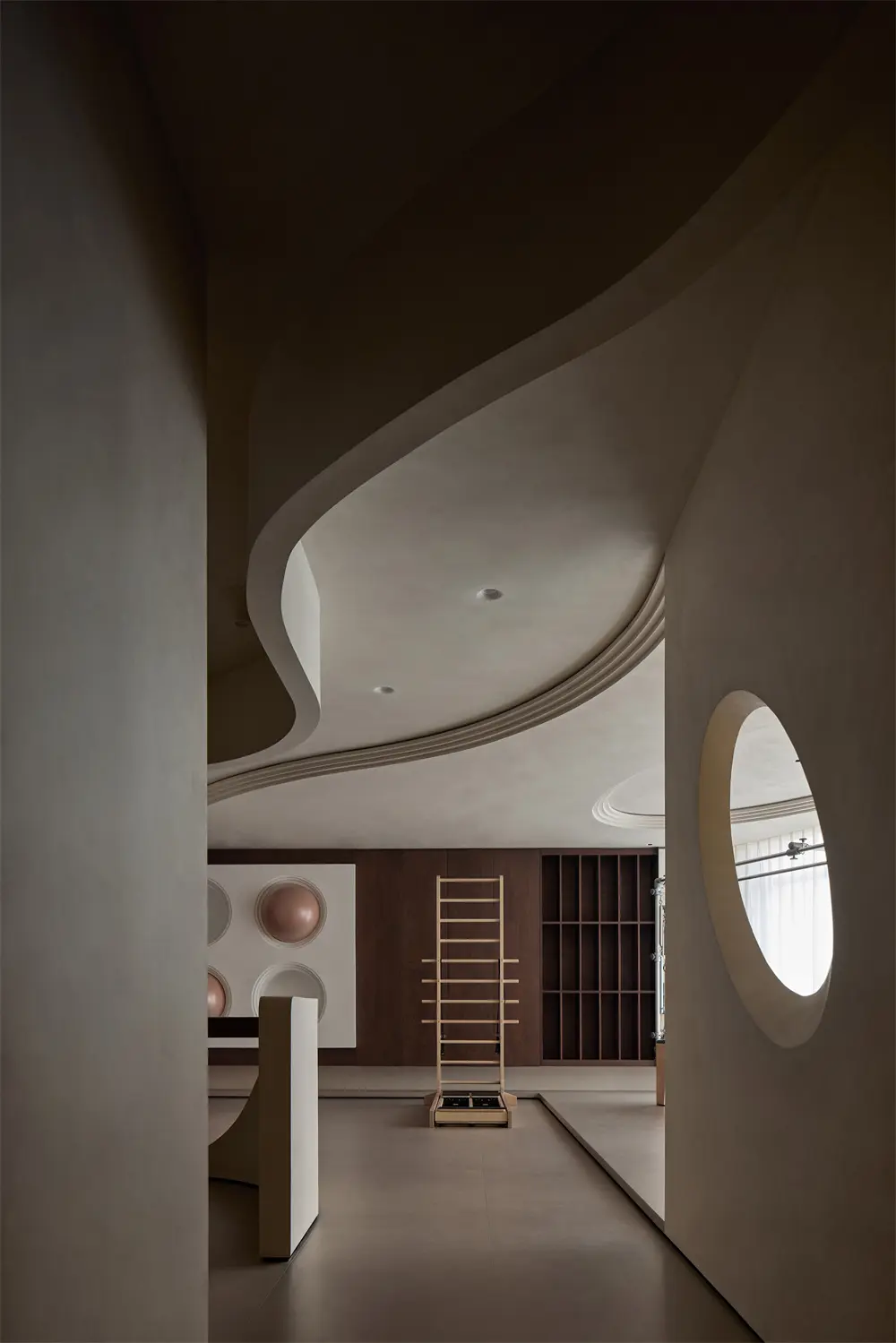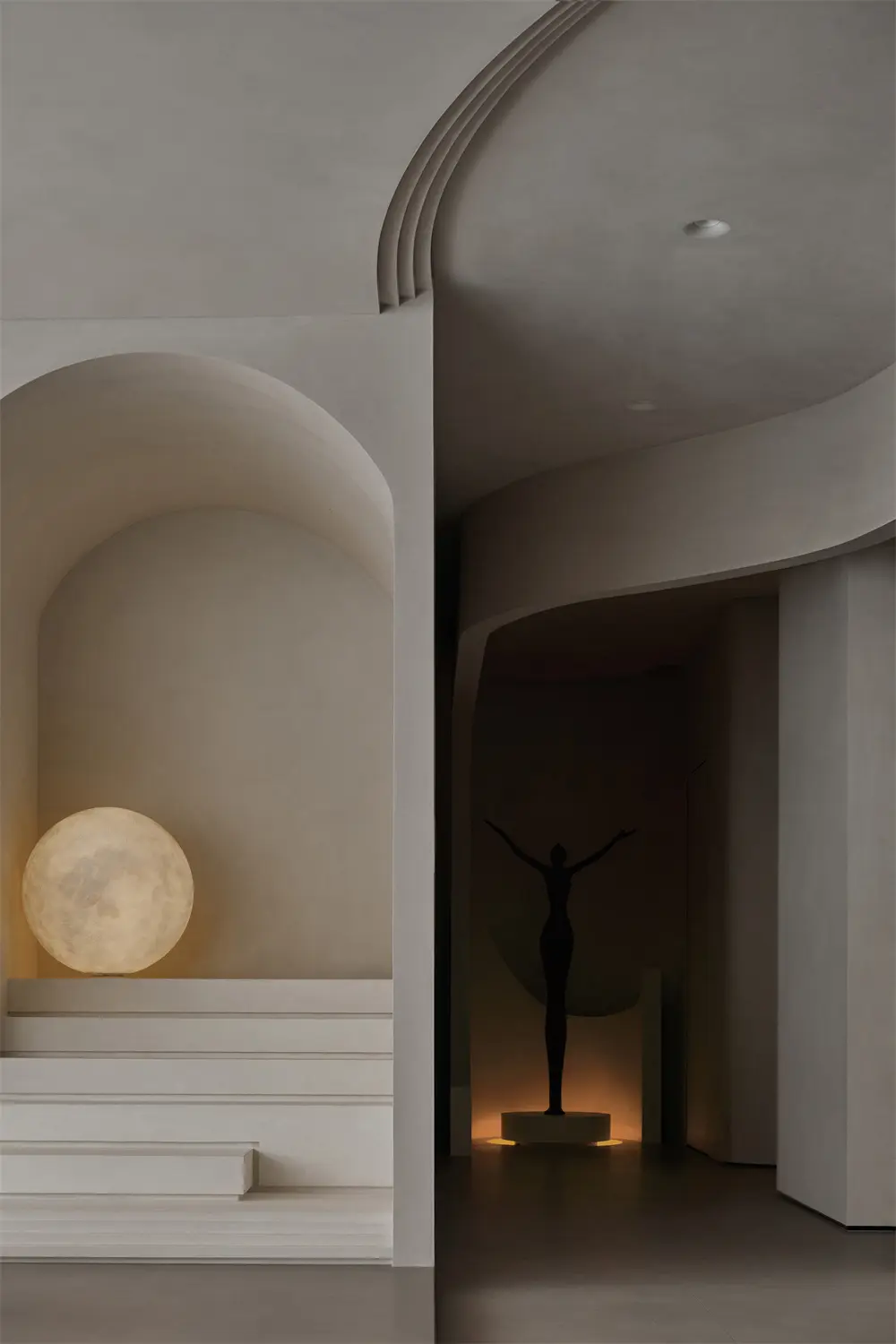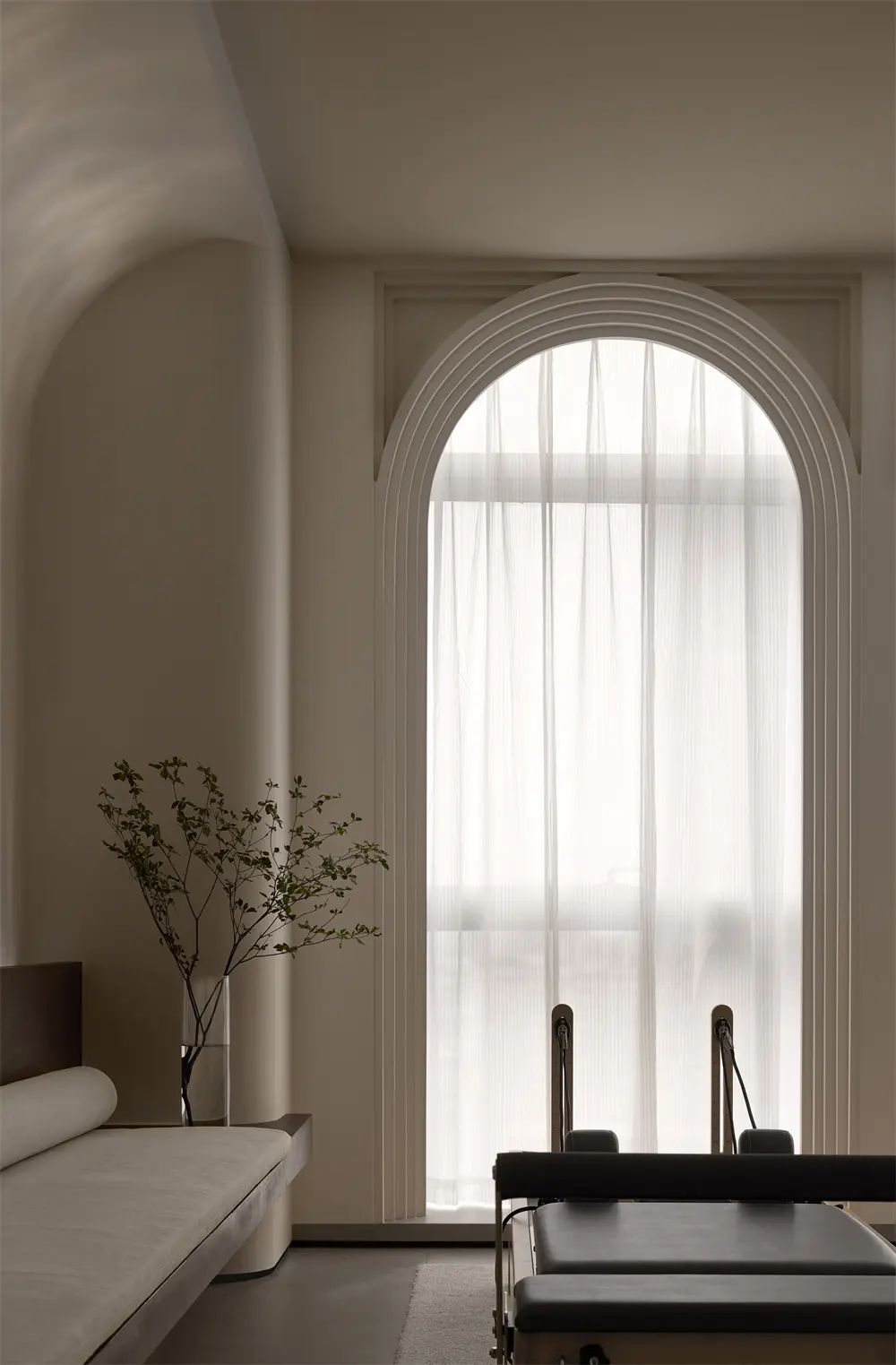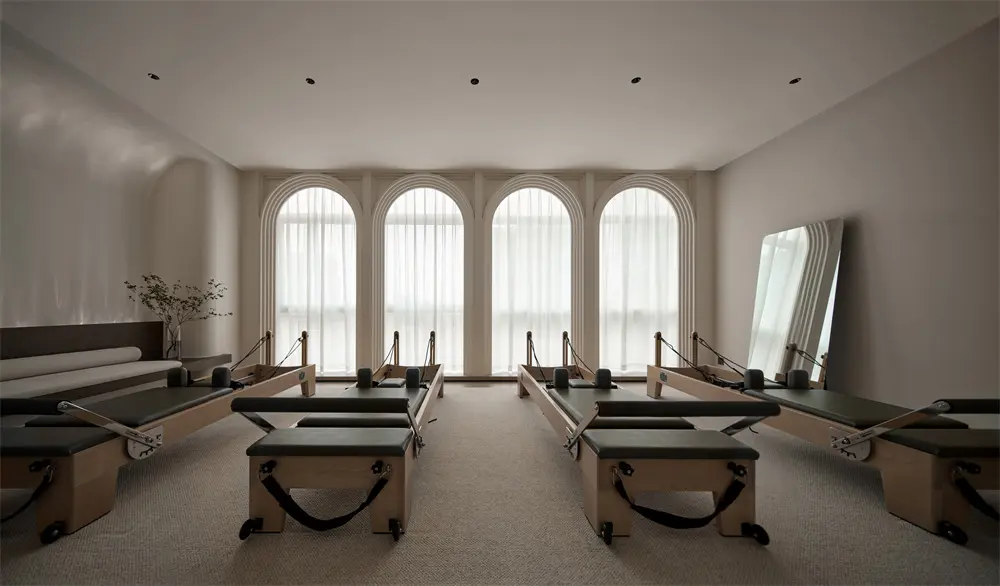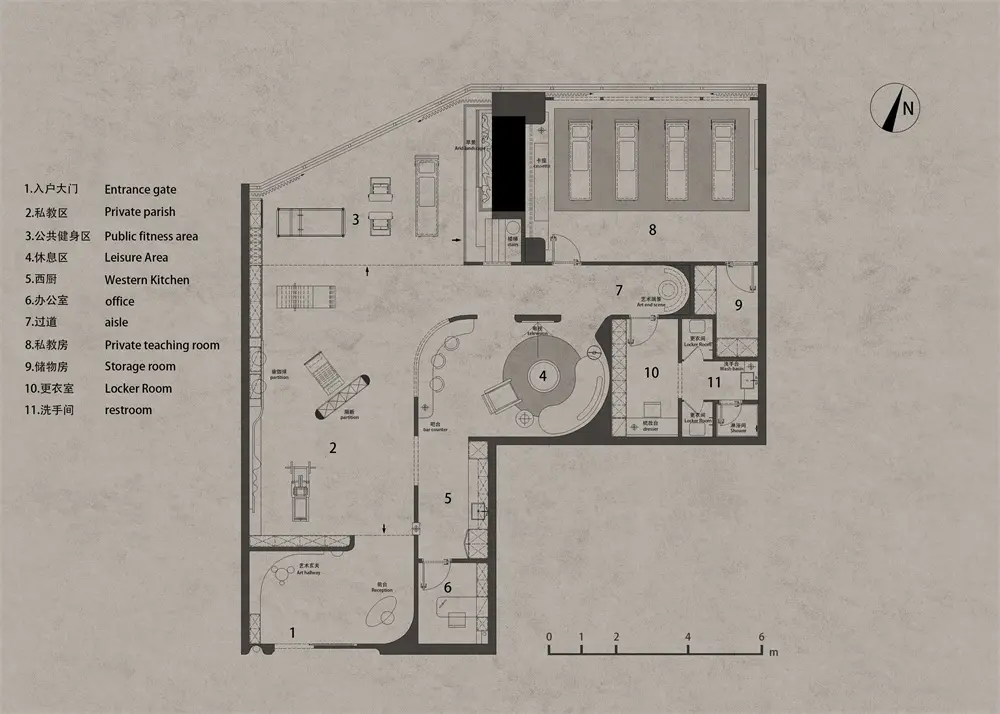 Committed to using the concept of combining rational thinking with art to create a space experience with a strong sense of field spirit, built in the relationship between space and environment, and humanities, exploring the balance between aesthetics and environment, and empowering each activity space with unique and innovative experiences.