Heaven and earth are living side by side with me, and all things are one with me.
This project takes practical function as the basis of design, uses blocks, surfaces and bodies to express the natural view of the integration of things and me in the space, and uses colors and materials to express the eternal view of unique and elegant space temperament.
In the design, we try to unify the number and shape of the space function into the life and the oriental rhythm into the embodiment, and at the same time, we use the principle of "separation without blocking" in the oriental garden design to deduce people's perception of space with modern methods, explore the fun of urban life, internalize the travel, look, and search of space into people's temperament and connotation, highlight the personality and taste of the restaurant, and create a place of peace and wisdom that can be seen, tasted, and gathered.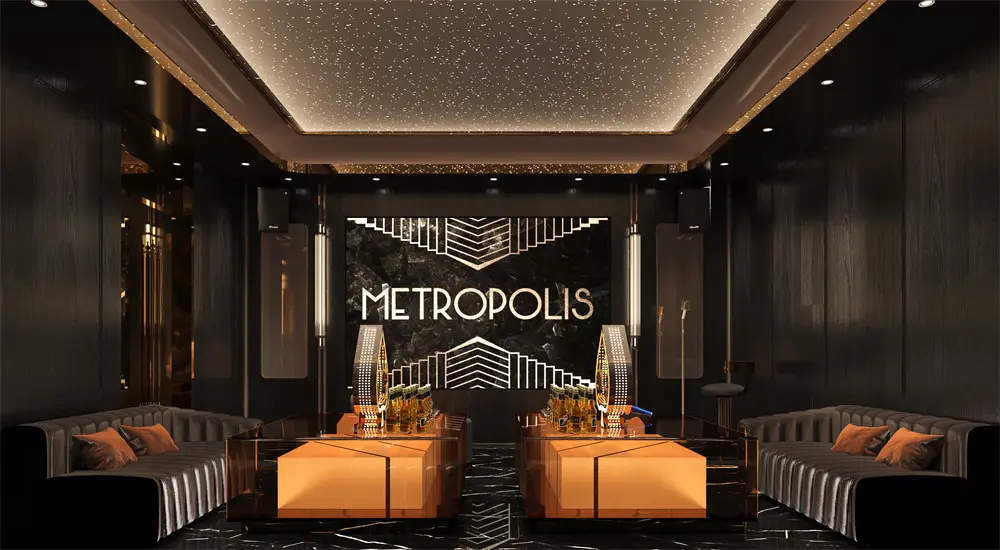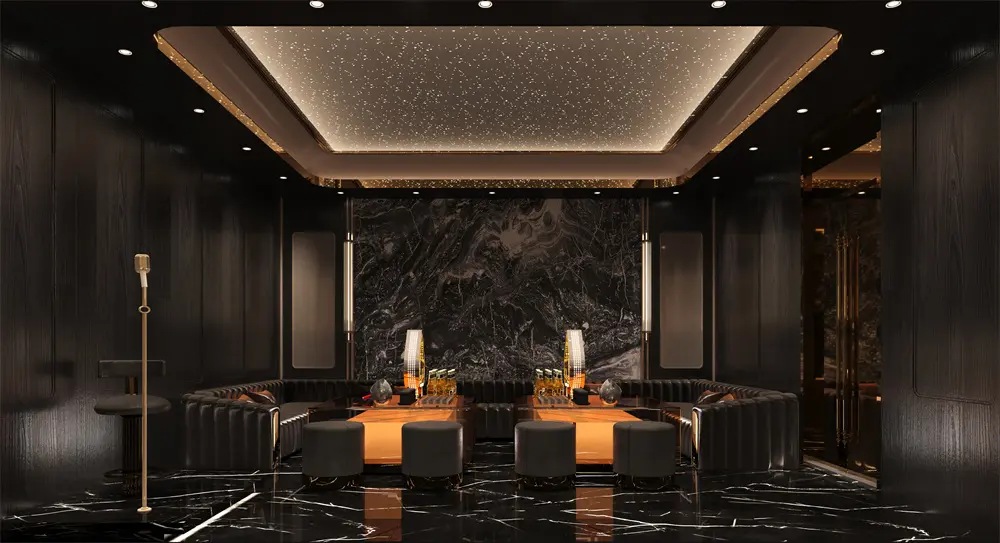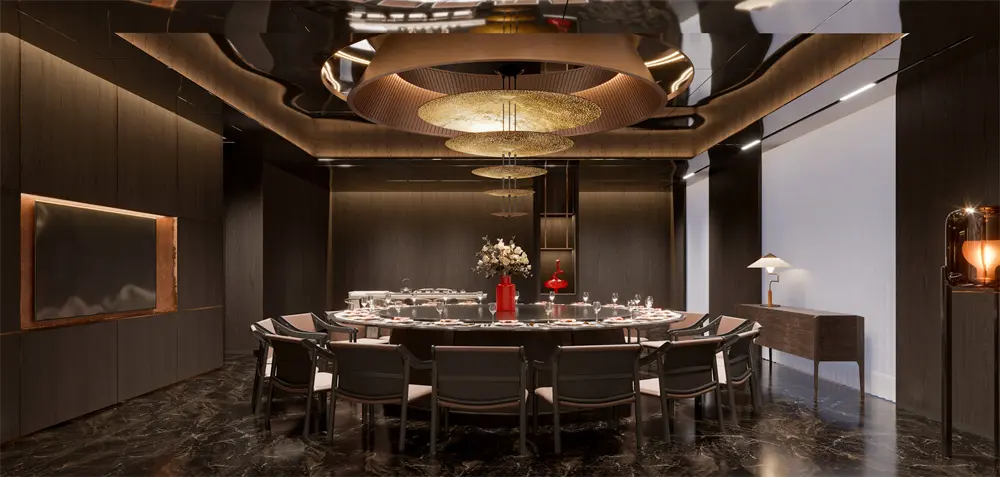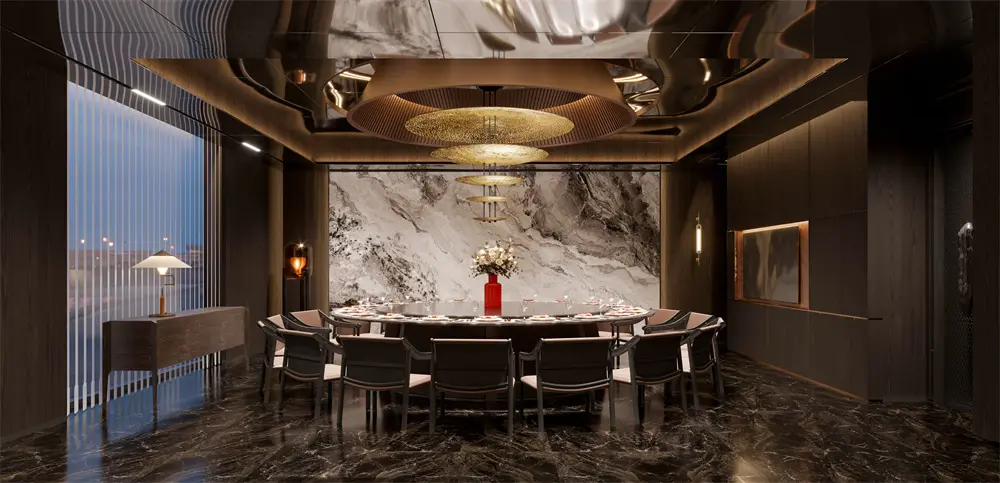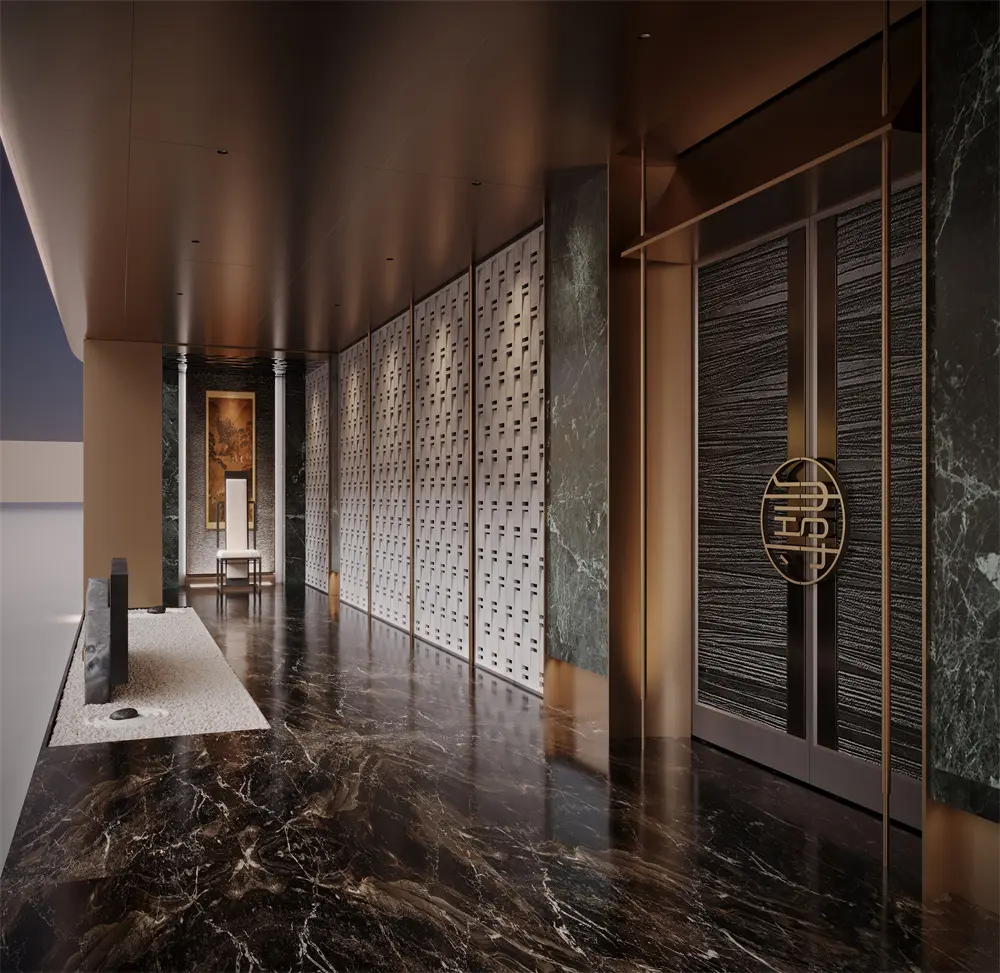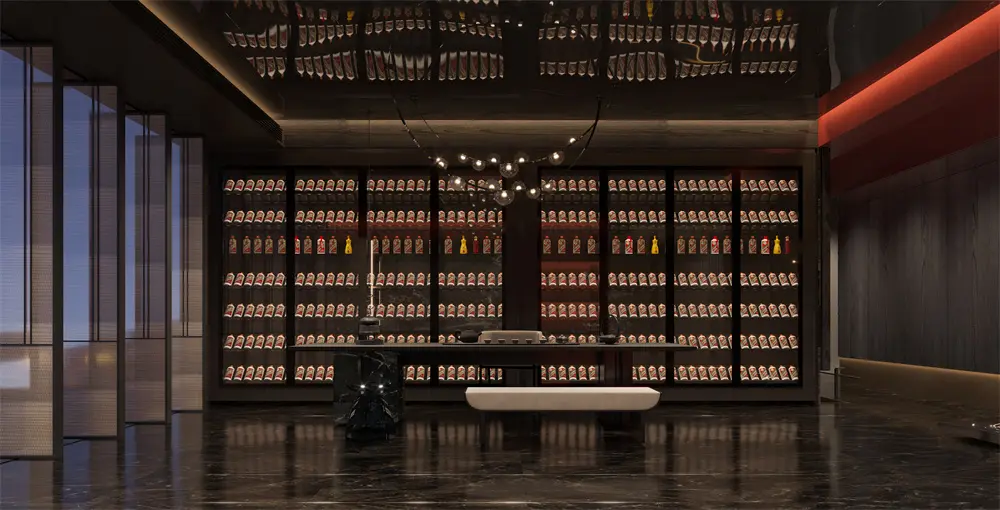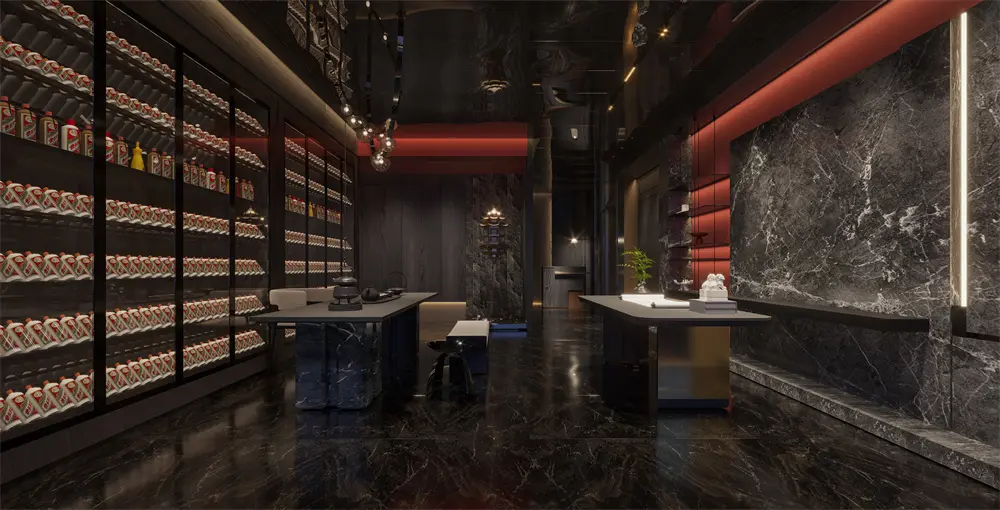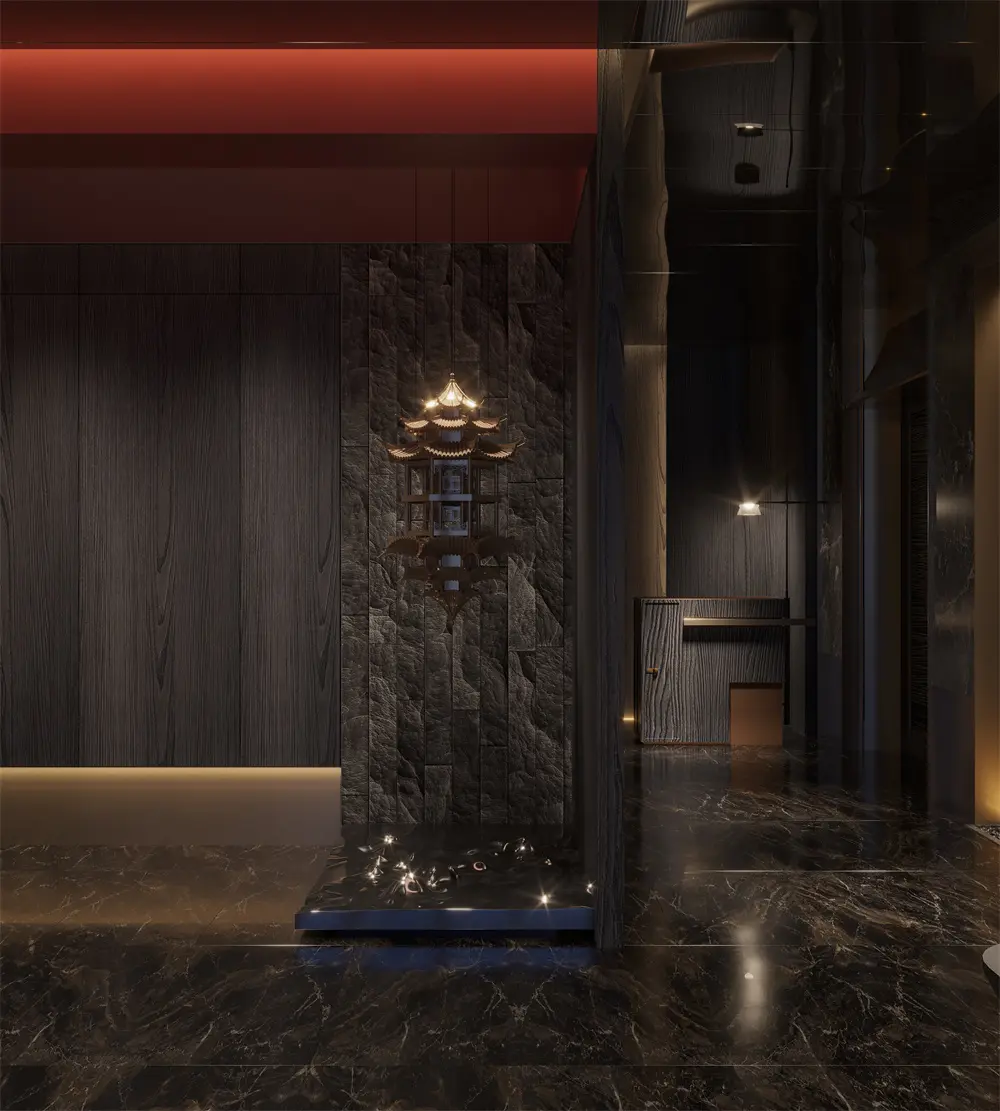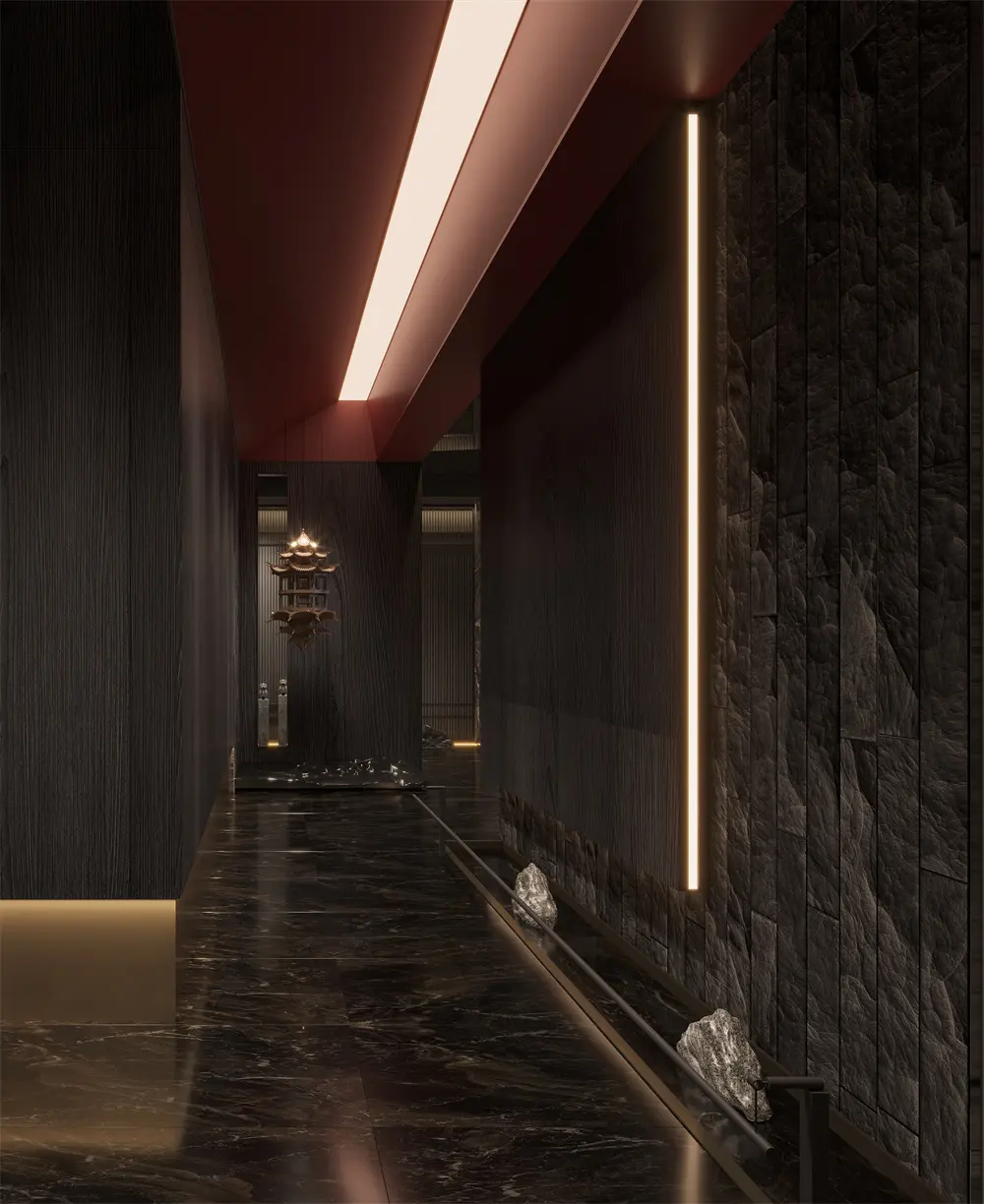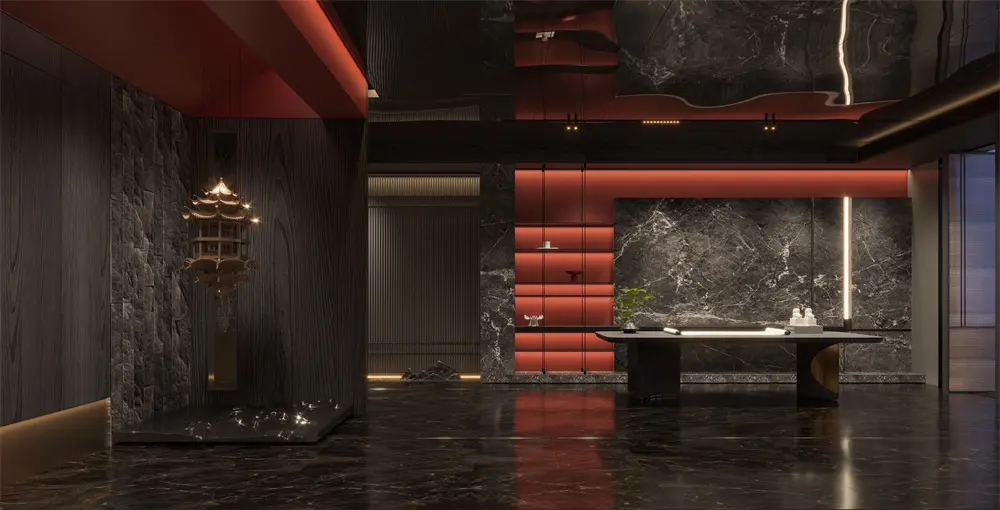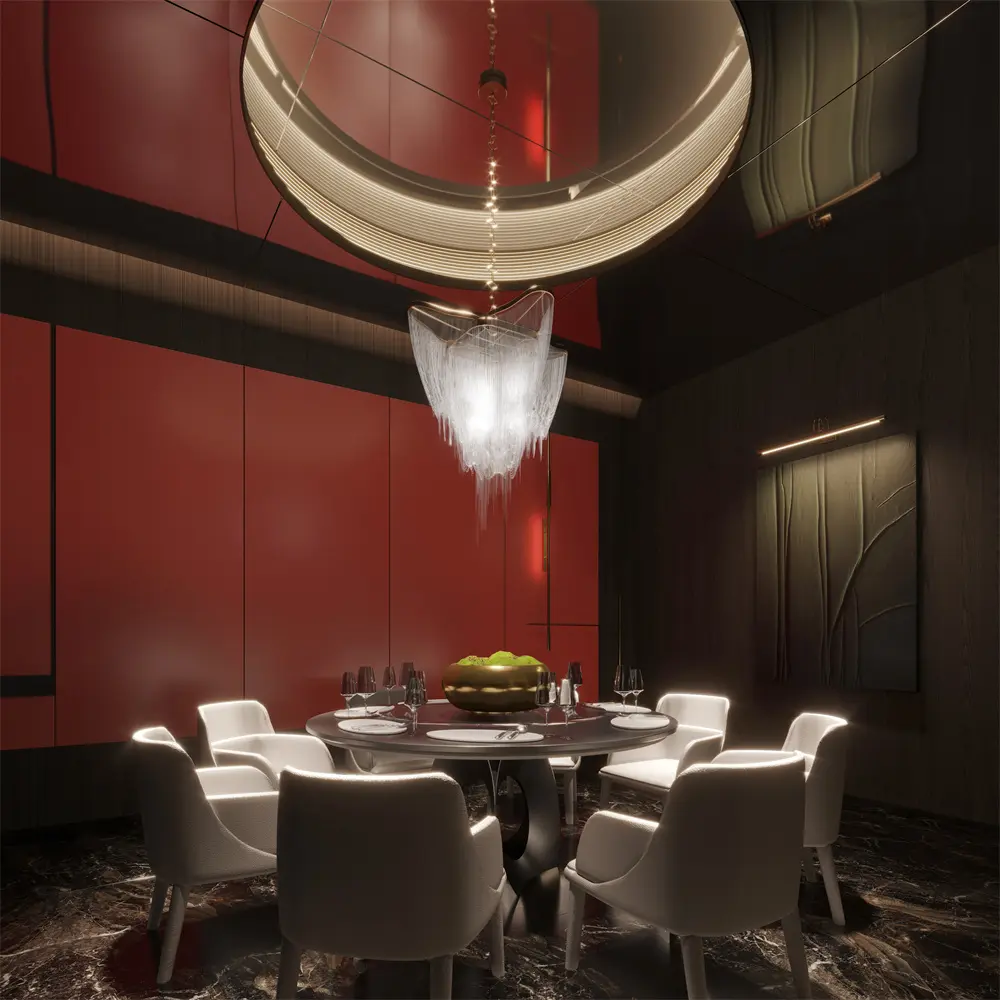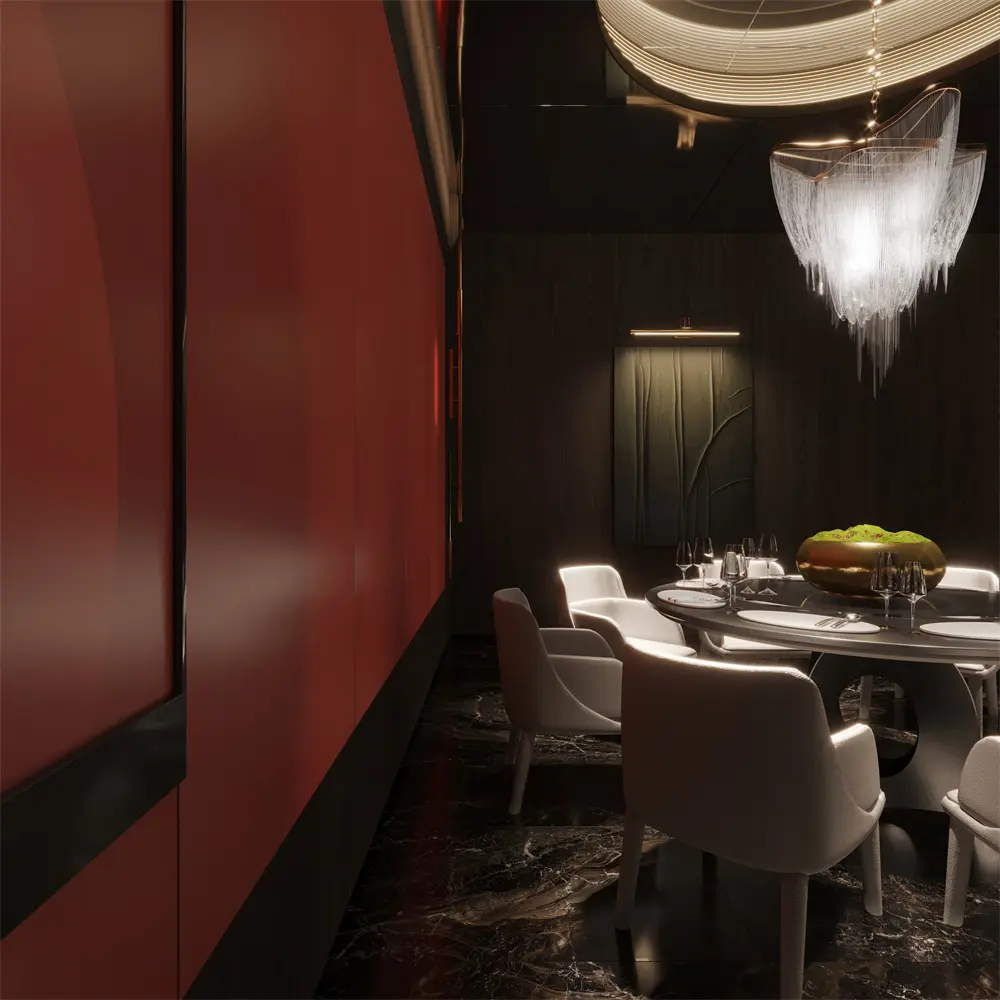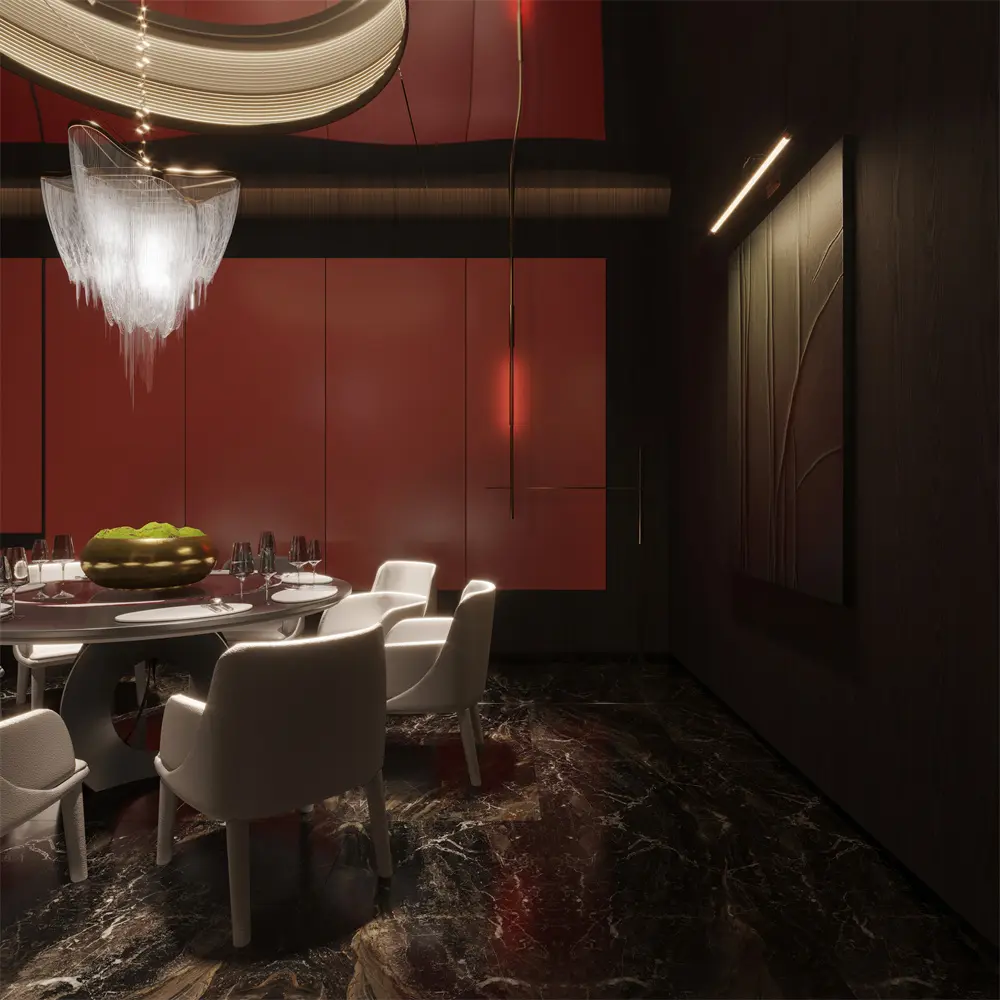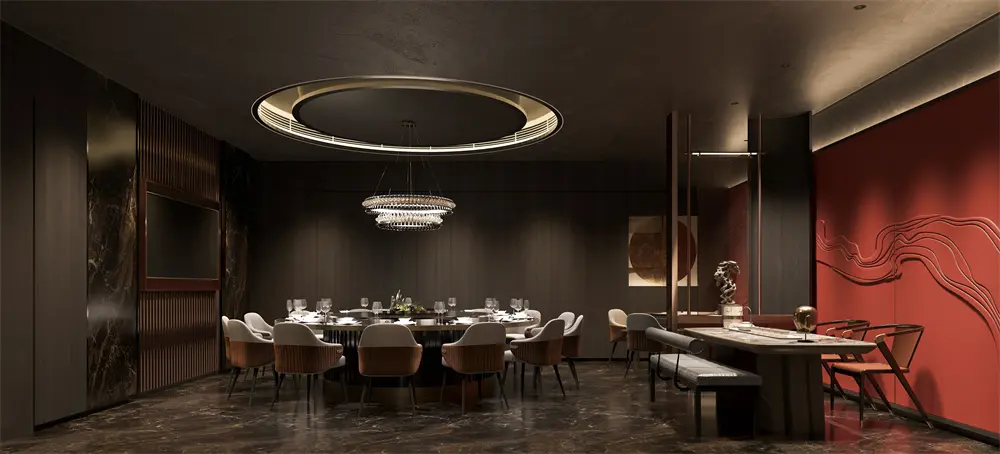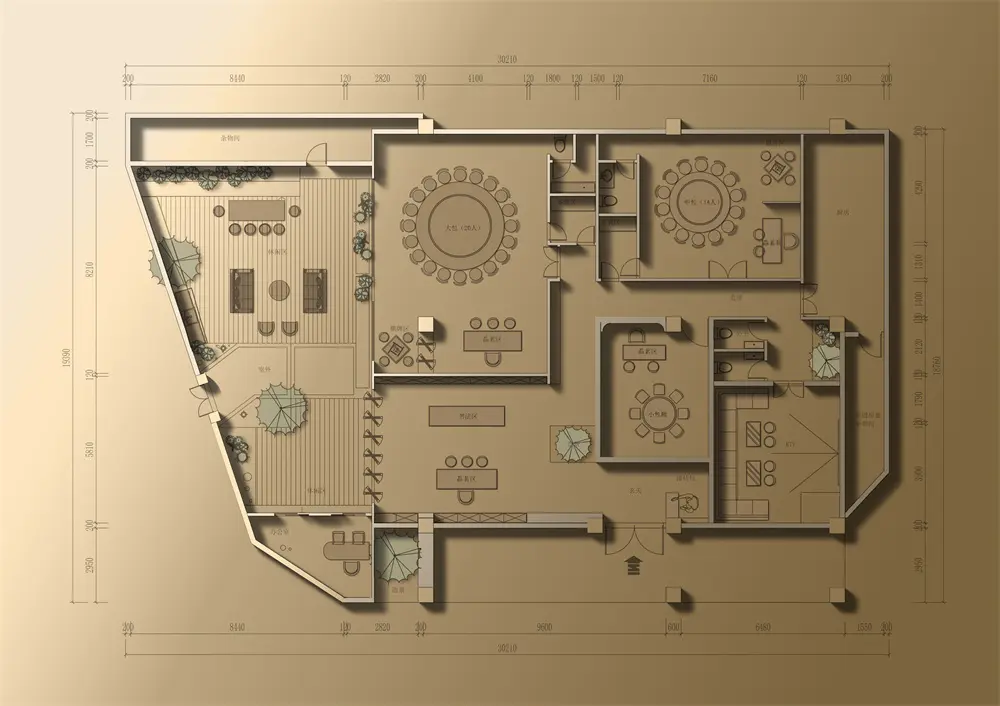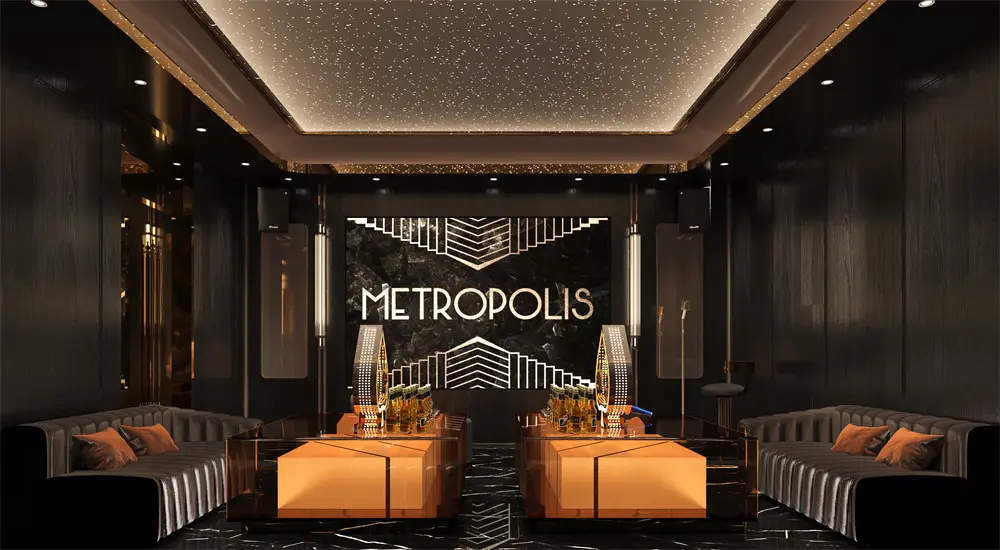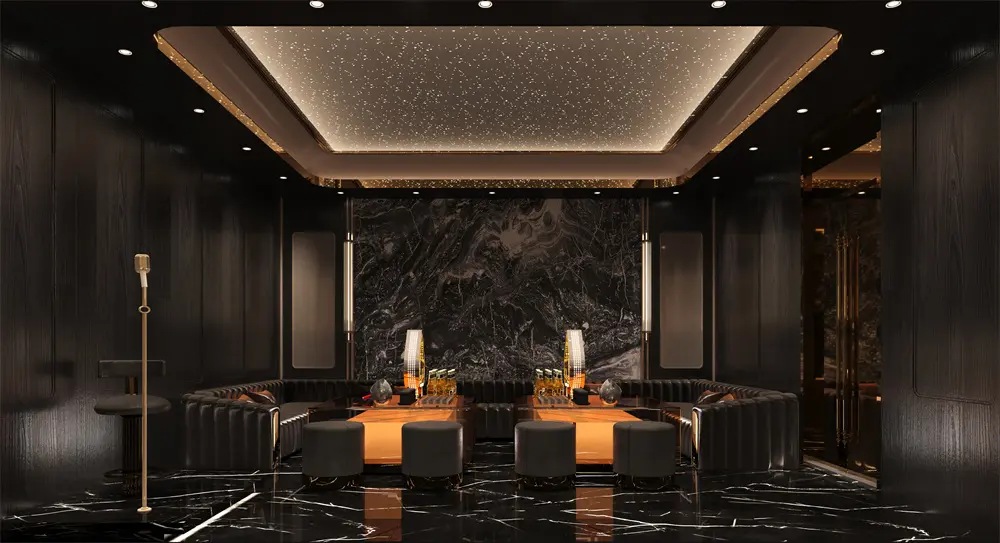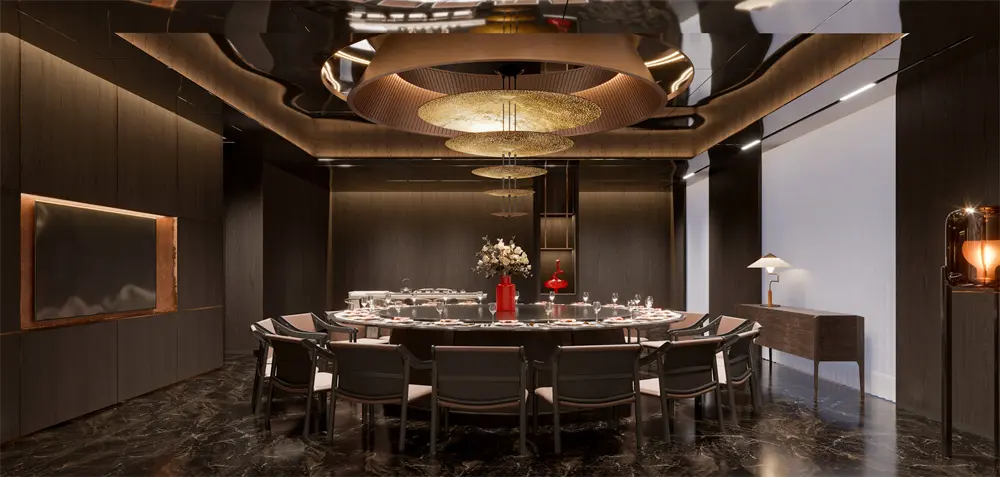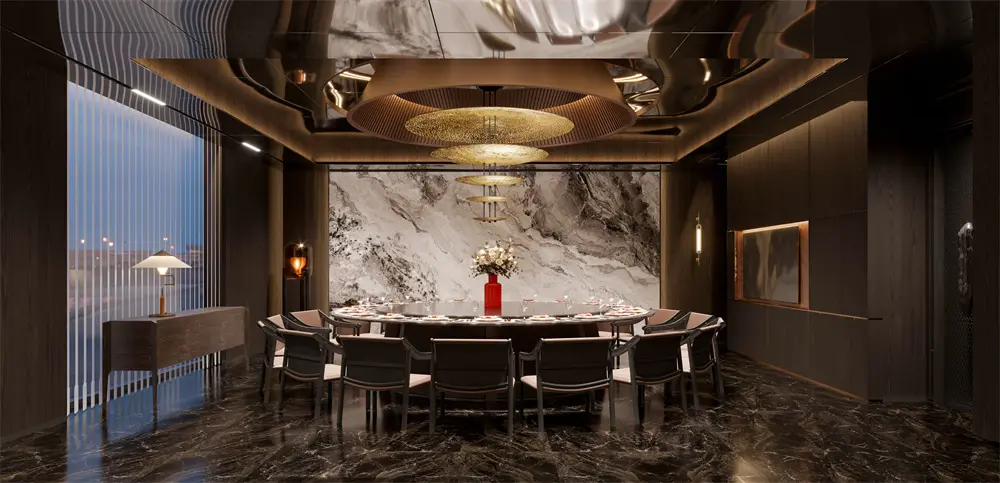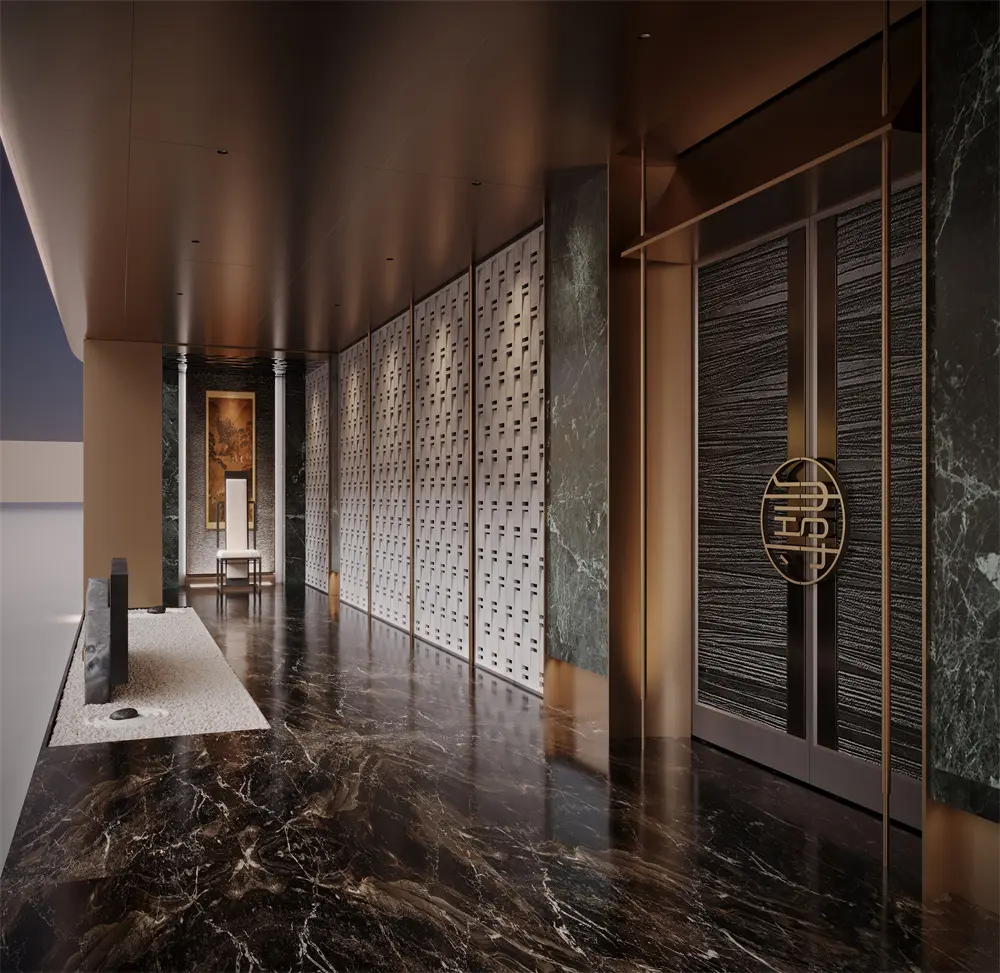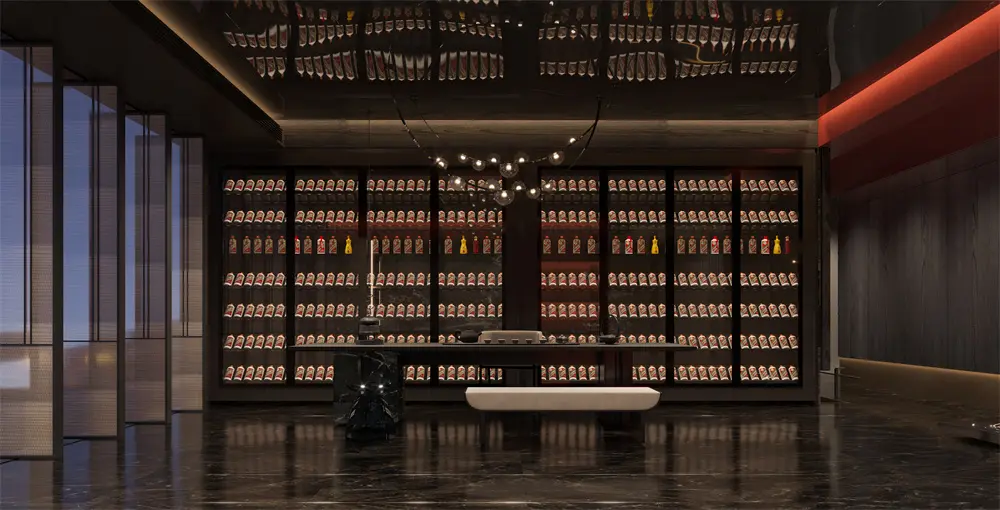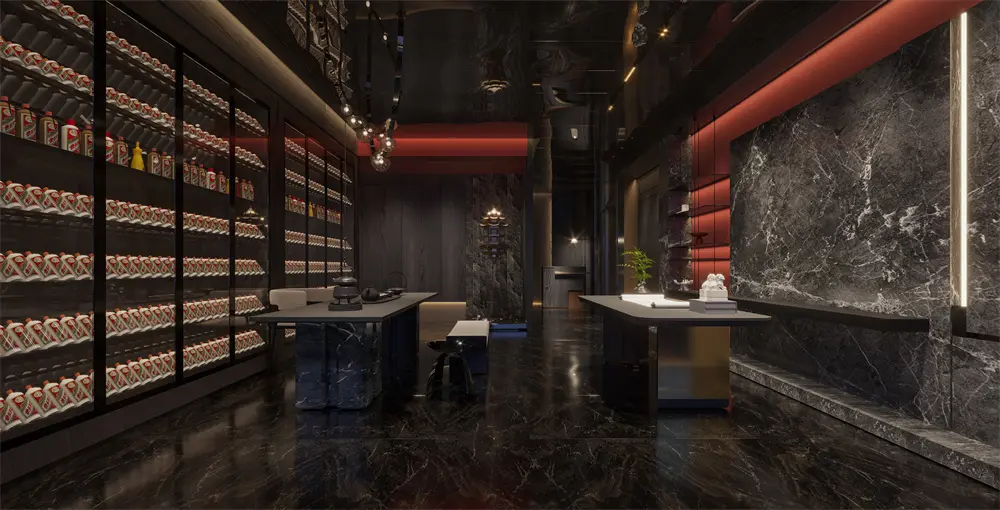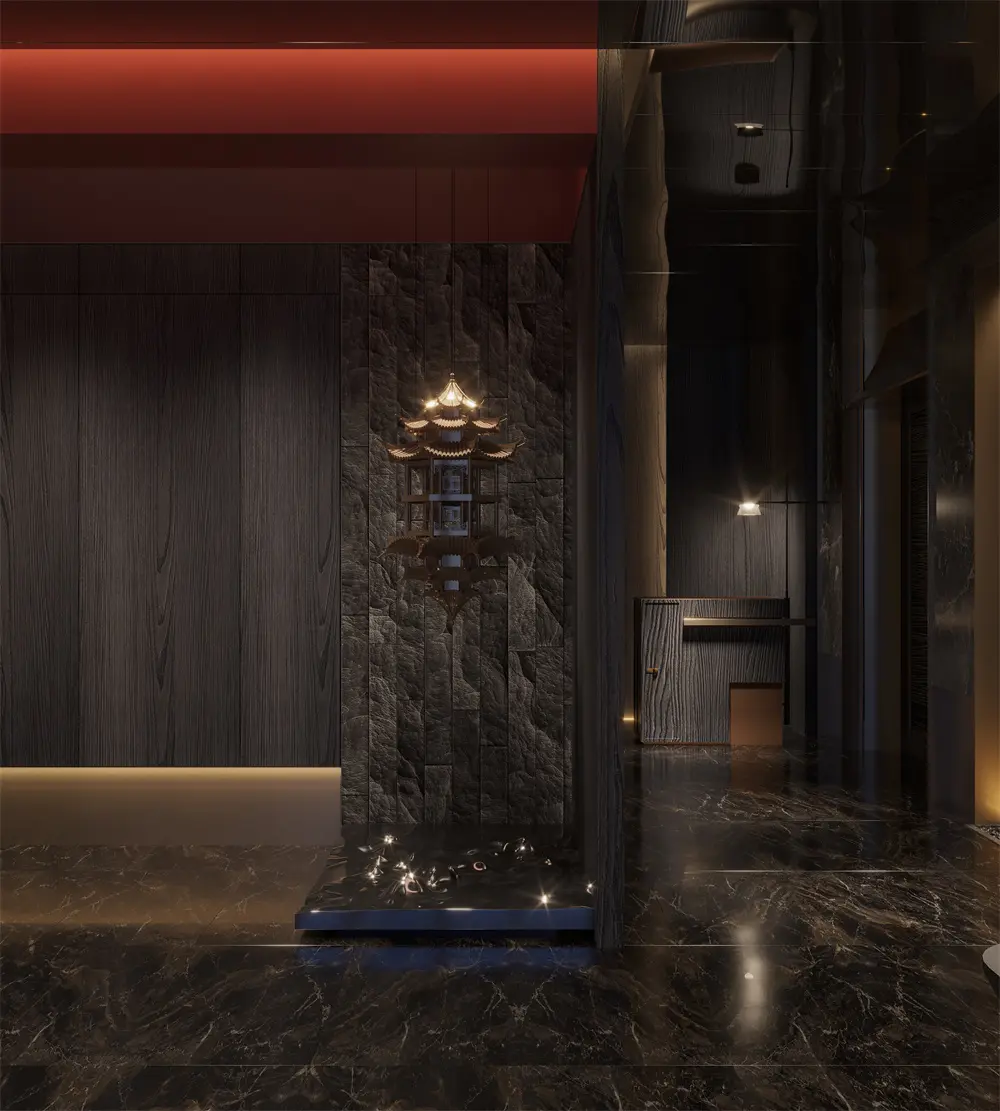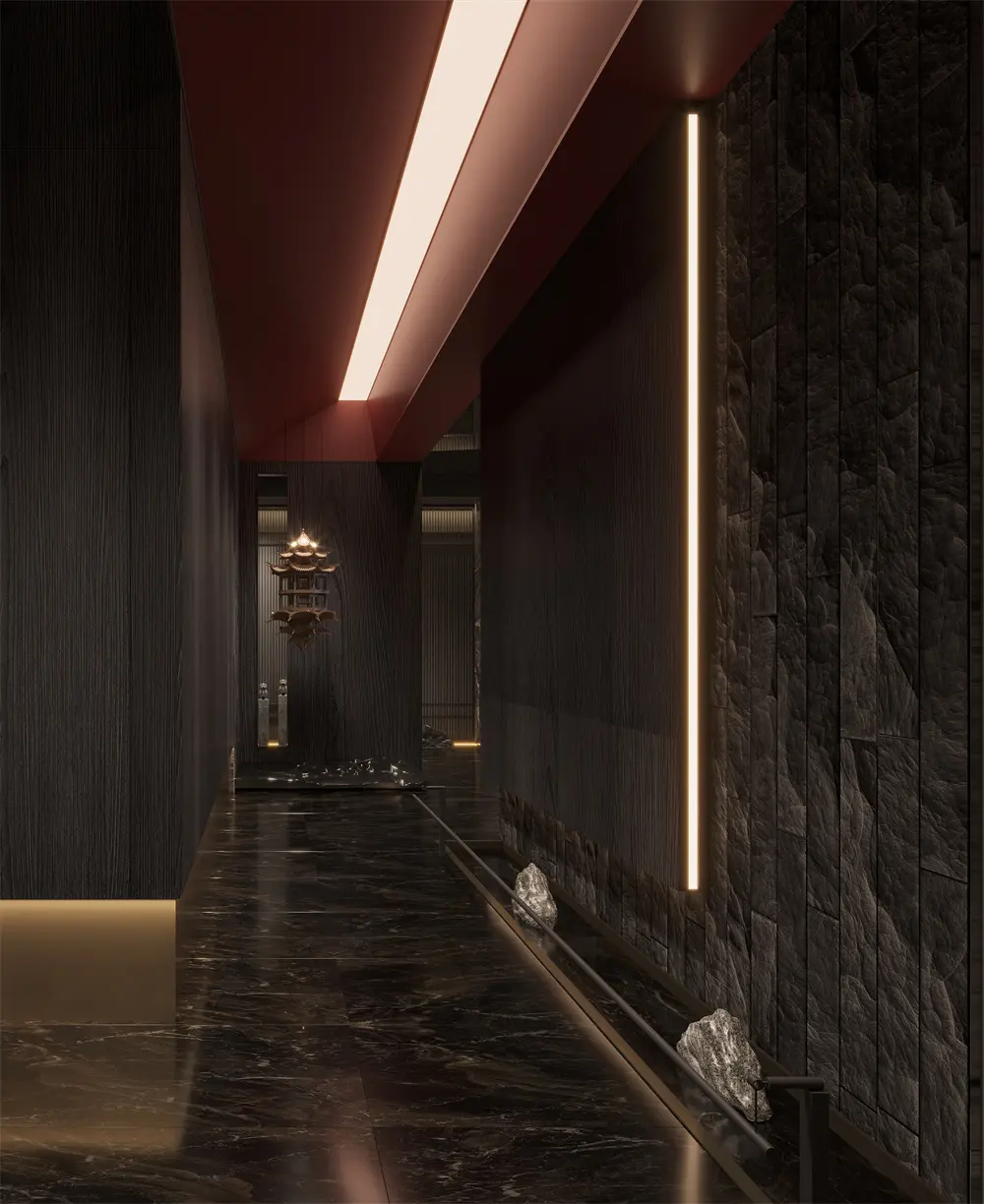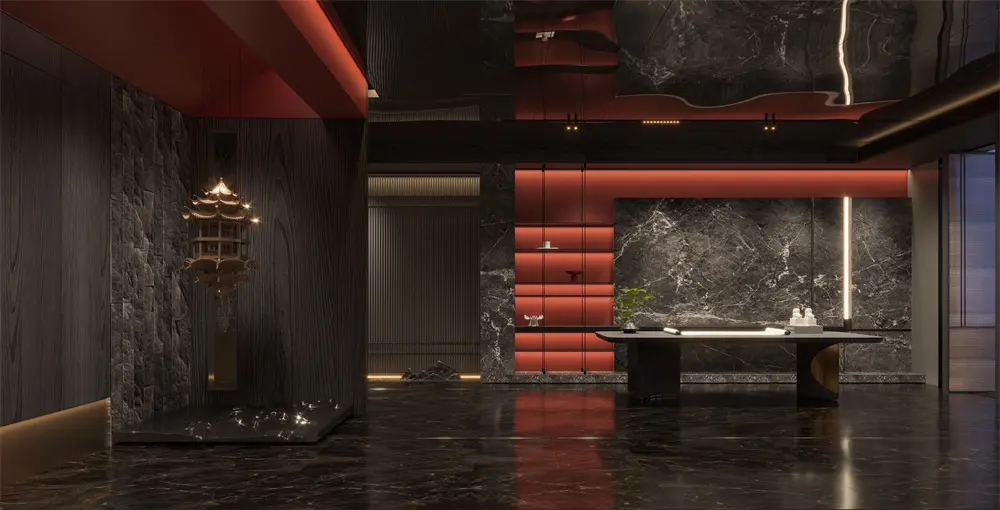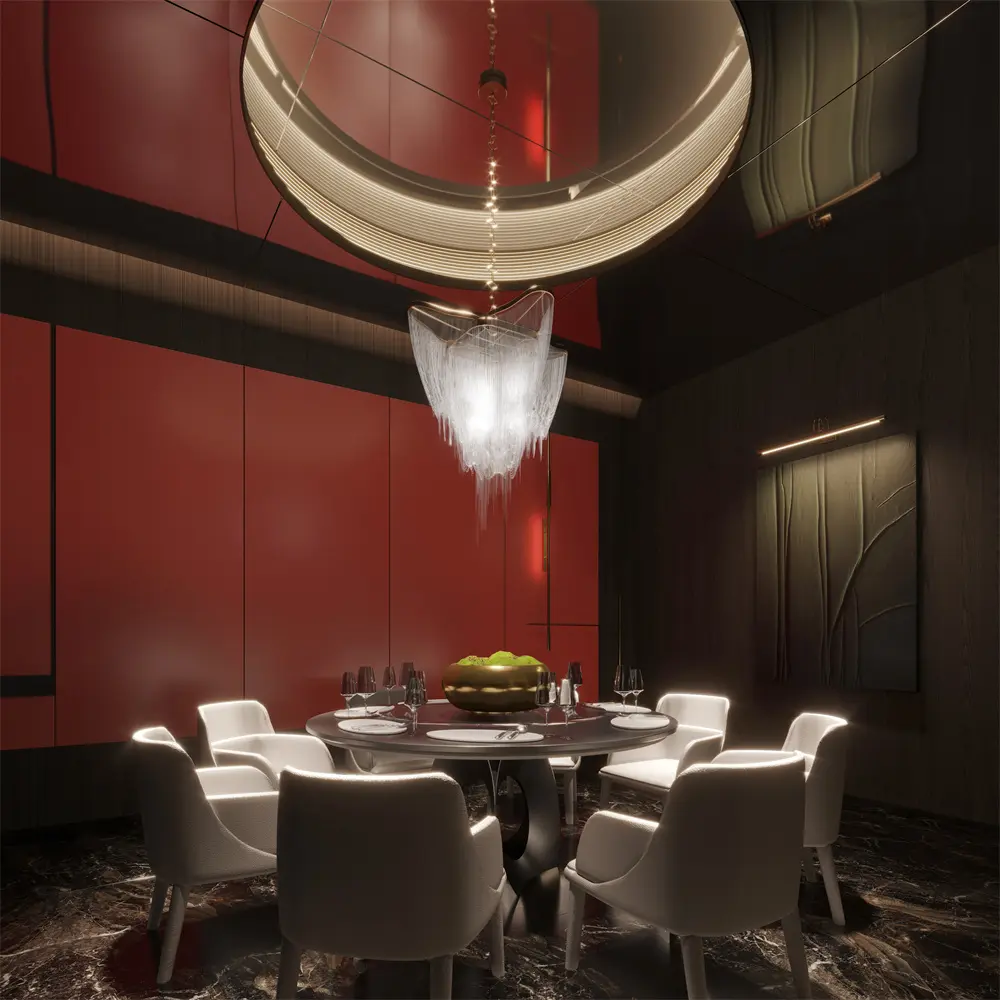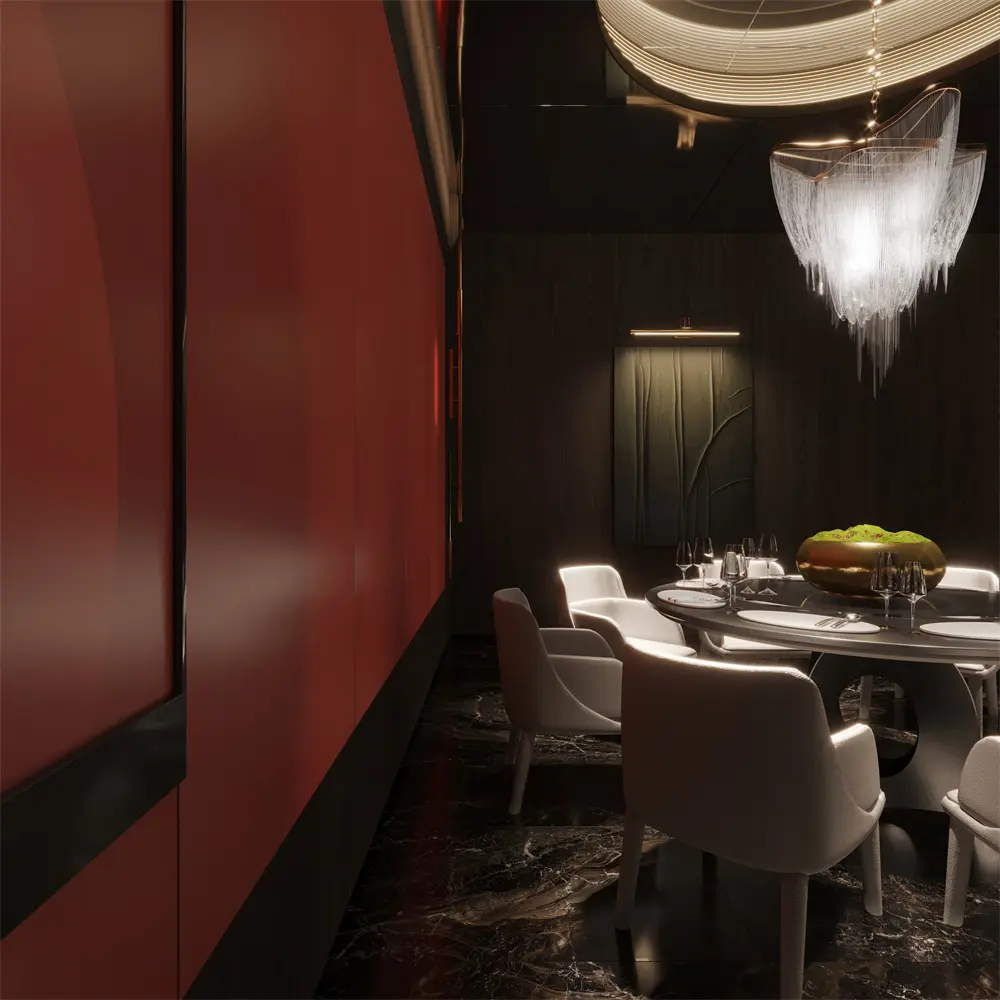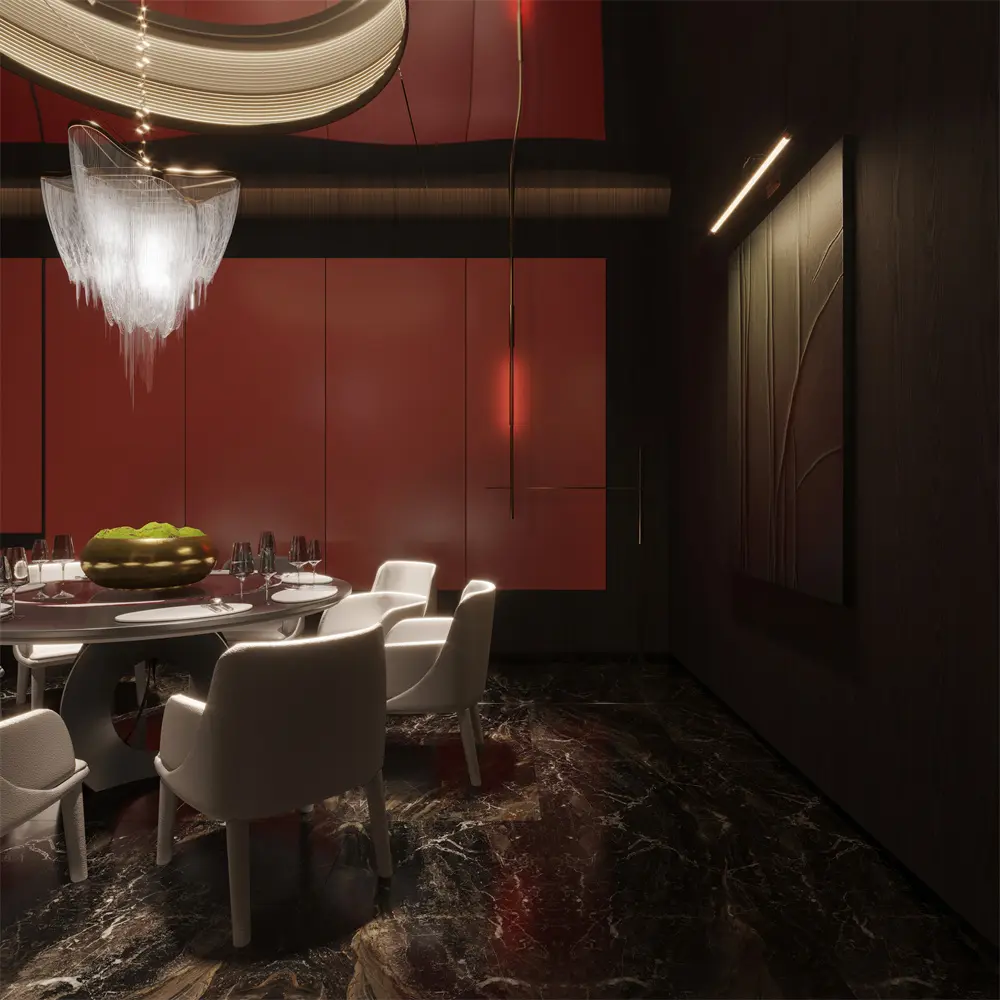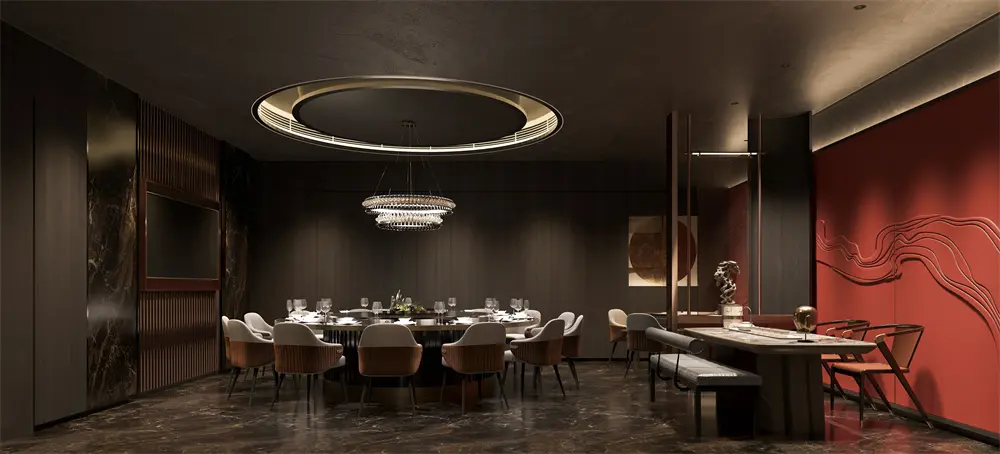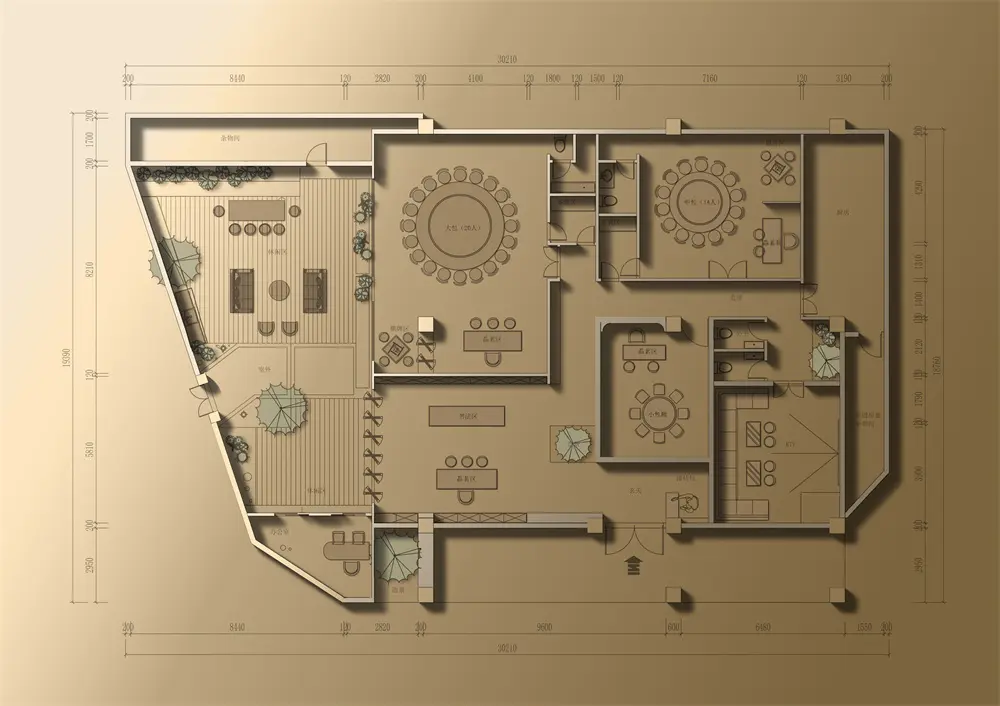 About Jiumentang (Shenzhen) International Design Co., Ltd
Jiumentang (Shenzhen) International Design Co., Ltd. is a diversified design company mainly engaged in architectural design, brand design, interior design, environmental landscape design, soft decoration design, exhibition design and construction, installation and production, covering the design of hotels, bars, hospitals, schools, exhibition halls, office buildings, exhibitions and other fields.
Jiumen hall has a professional senior design team with rich experience, love of design, development and innovation. It is good at overall integration and attentive service to provide overall solutions for space and give customers the ultimate design experience. It has made remarkable achievements in business design, cultural and creative design, exhibition design and other sectors, and has won important awards and nominations in many Grand Prix competitions at home and abroad.