The house is in the middle of the townhouse, the use area is about 350 square with three floors. The outdoor configuration of the front courtyard and backyard allows the whole building to be surrounded by nature. In order to preserve the diversity of the building, the designers chose not to expand the interior space, but to enhance the comfort of the whole house by integrating the three spatial attributes of indoor, outdoor and semi-outdoor.
The first floor is dominated by the elderly room, nanny room, housekeeping room, interspersed with audio and video room, multi-functional area and children's entertainment area. In the entrance,a delicate hallway angle separate elderly room.
The original floor slab was knocked down and the skylight was used to bring natural light into the interior. Change the original depression. The multifunctional area in the central area combines long tables and chairs for easy rest after entering the house. The basement is open to create a family library for children.
The core space on the second floor is the living room. On both sides of the room are the kitchen and study. Chinese and Western kitchens are connected in series and independent, and separated by a metal framed glass sliding door, which still retains the permeability of the space, but can isolate the oil fume of the Chinese kitchen. The built-in refrigerator and integral cabinet greatly improve the regularity. At the same time, enough storage space is reserved for the storage of sundries.
The third floor is a resting floor for the family , with a master bedroom and two children's rooms. And each room is equipped with a separate washing space and wardrobe. master bedroom is composed by three modules, bedroom, cloakroom, washroom, the series of 3 Spaces is very fluent.
In the middle of the two rows of cabinets in the cloakroom is the personal dresser of the female owner.
The bathroom is separated from each other, and the toilet, shower and bathtub do not interfere with each other.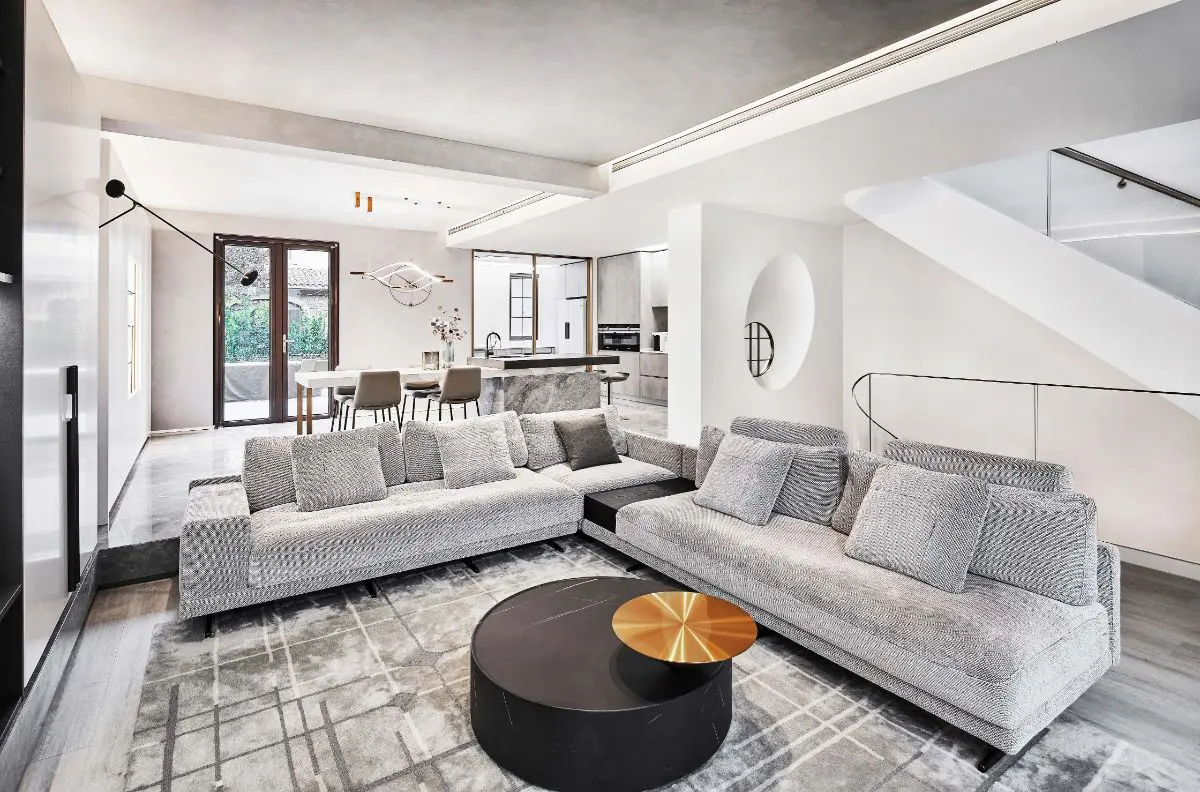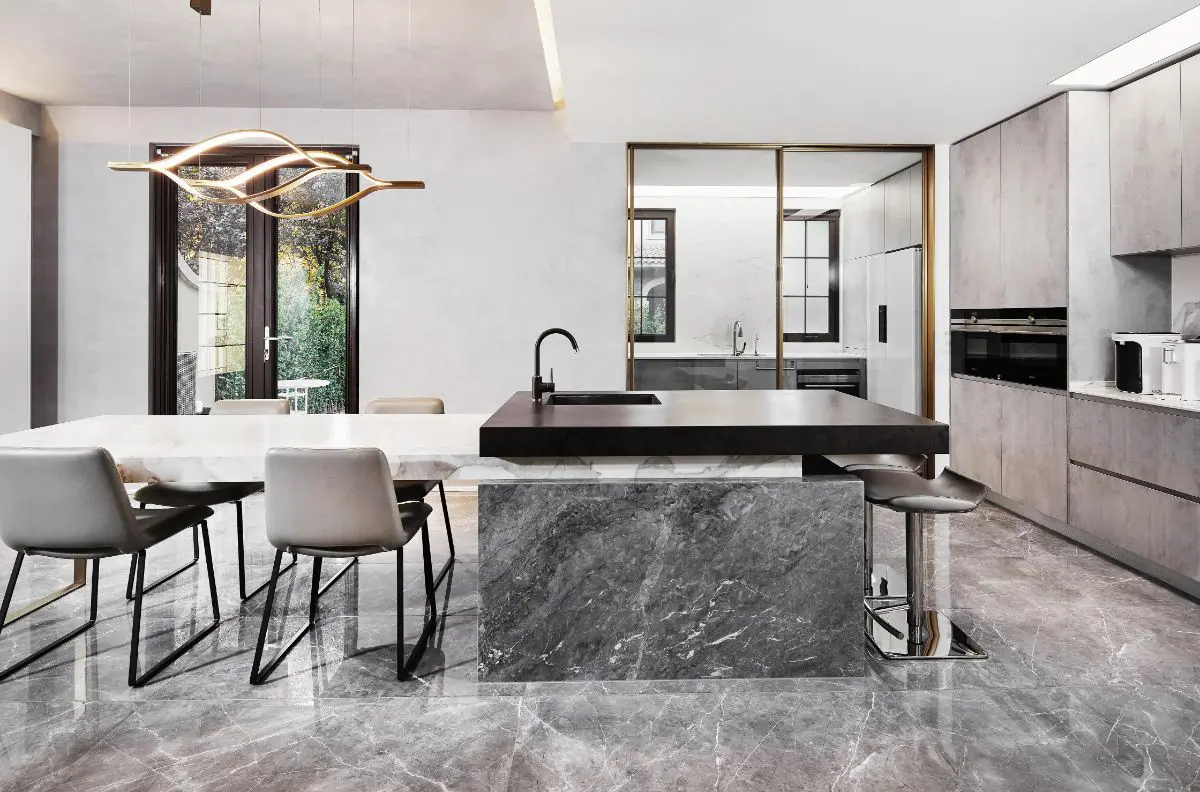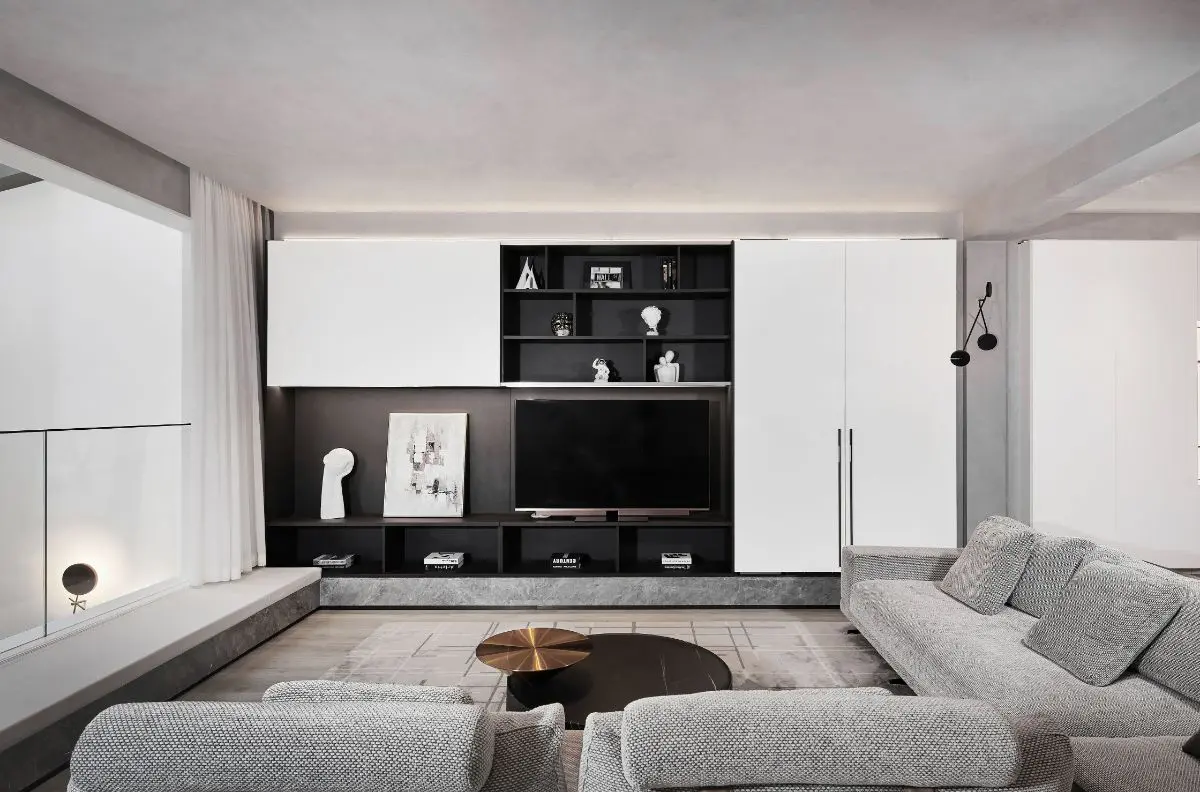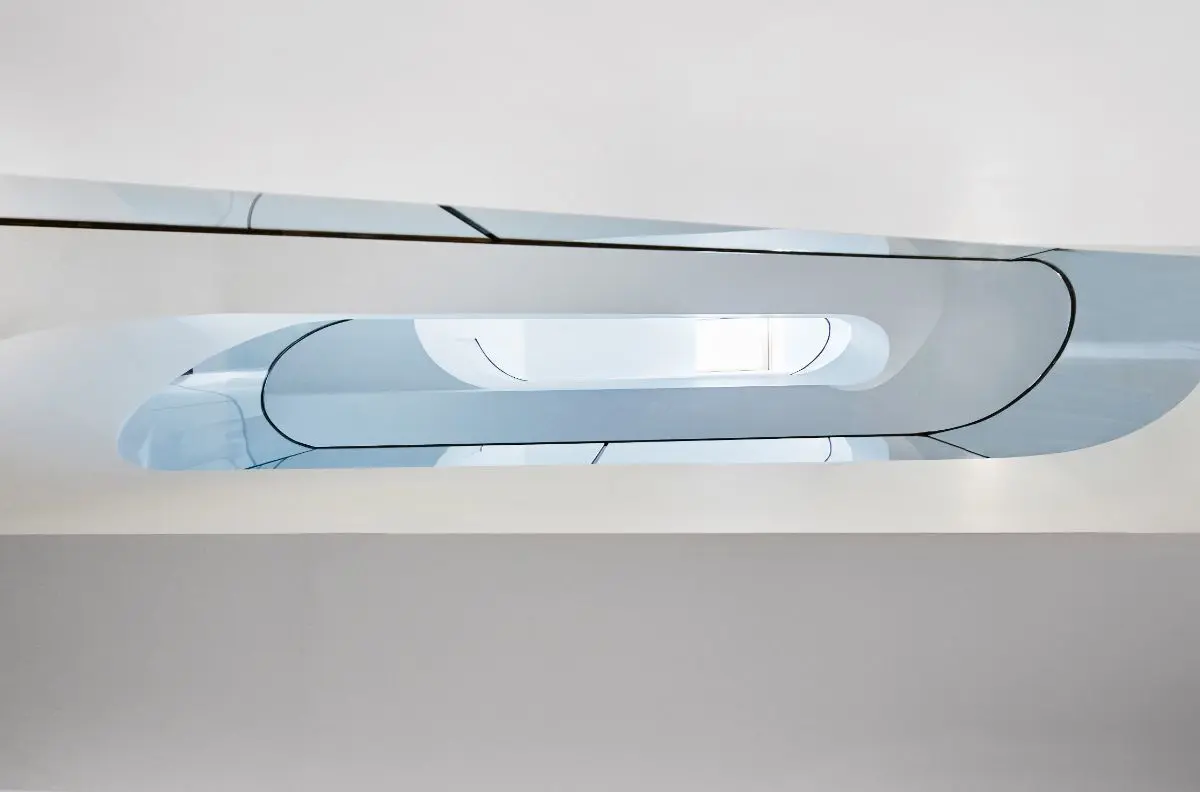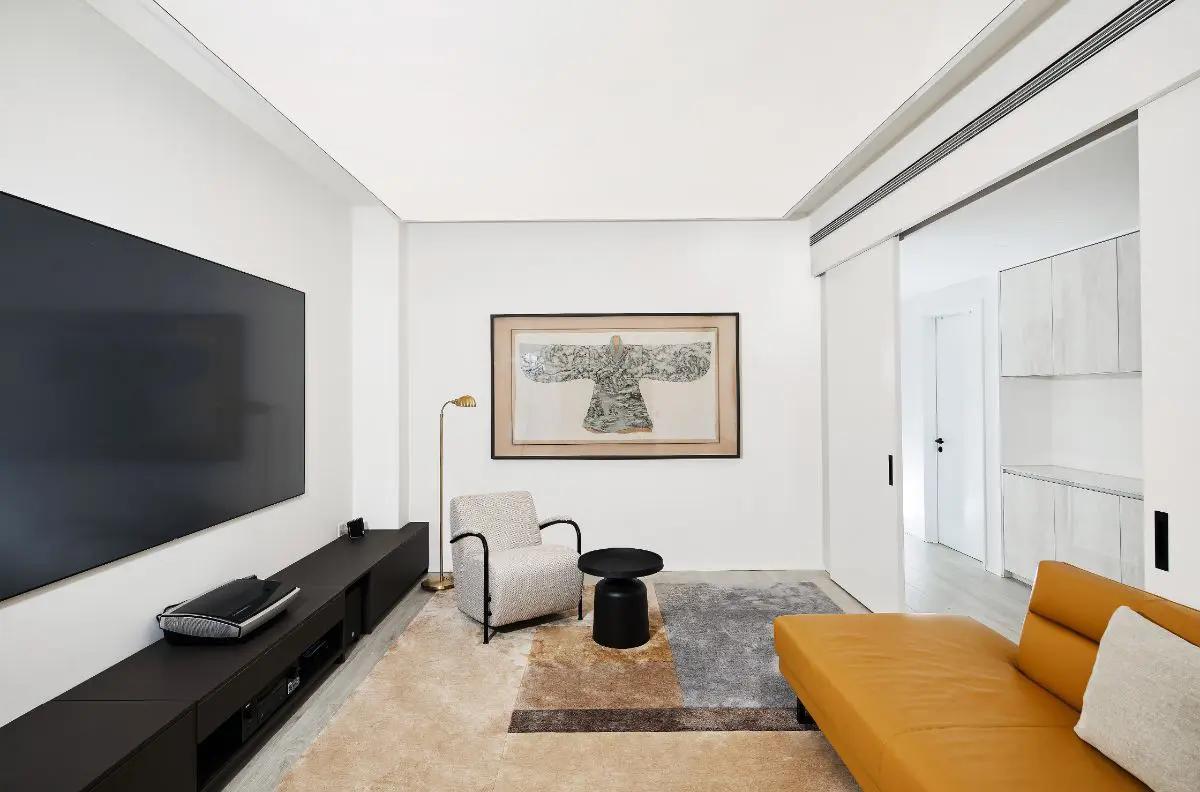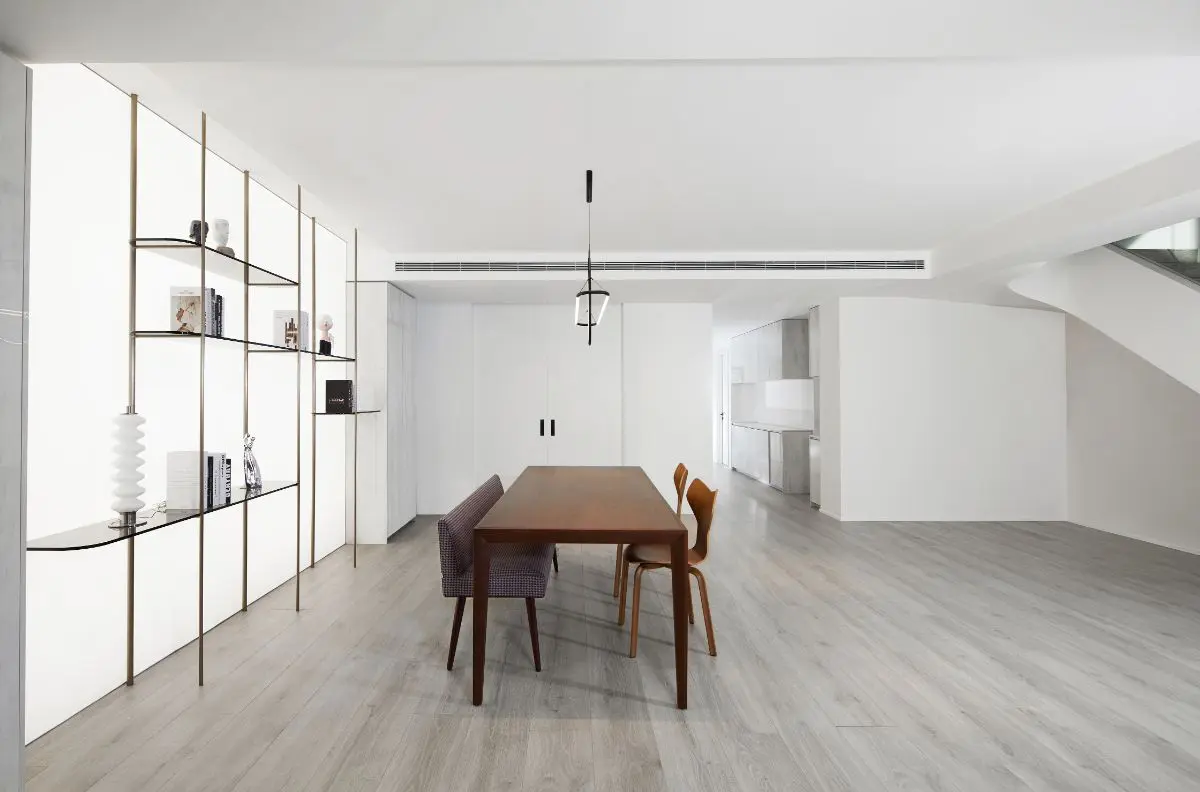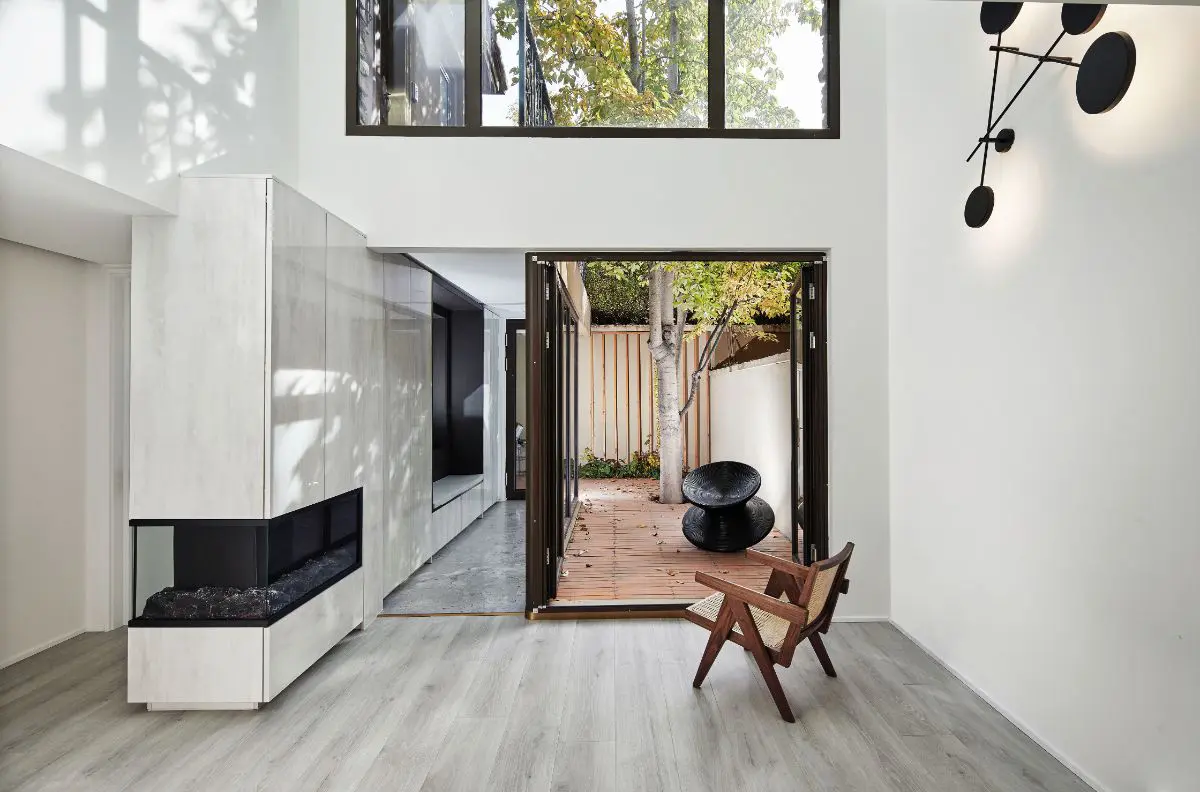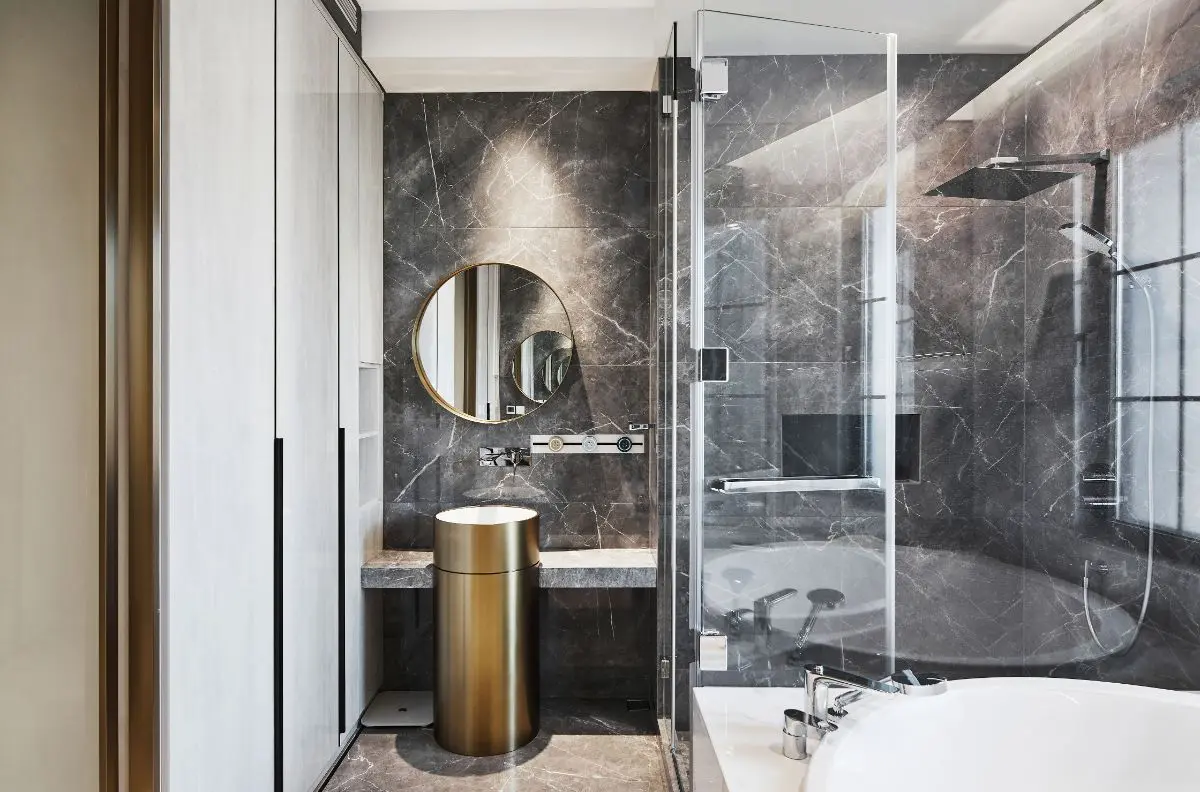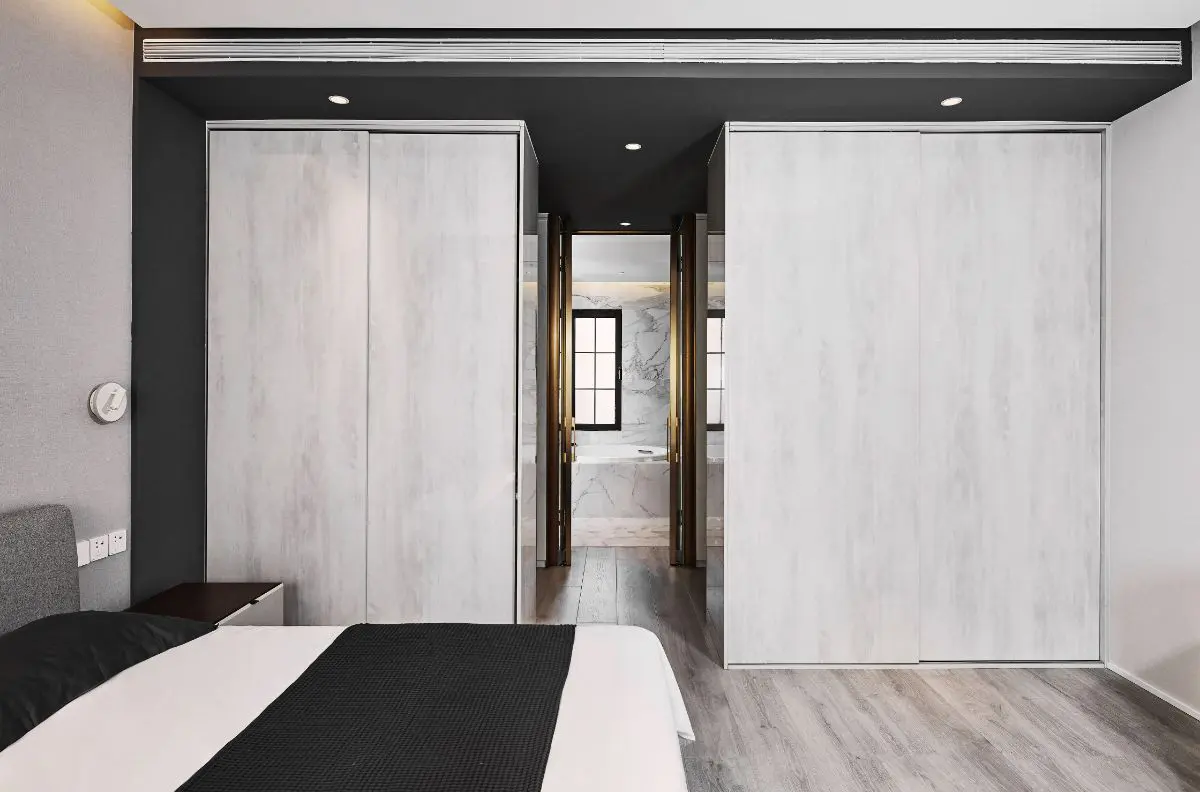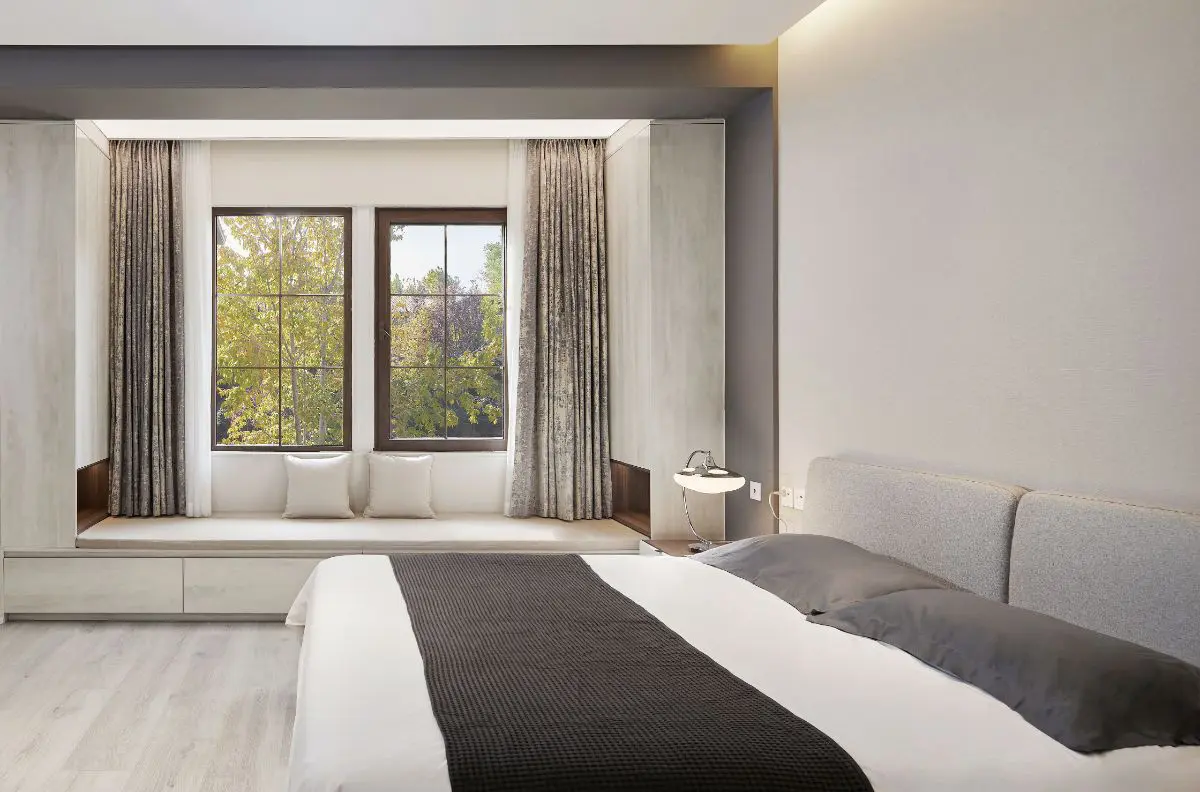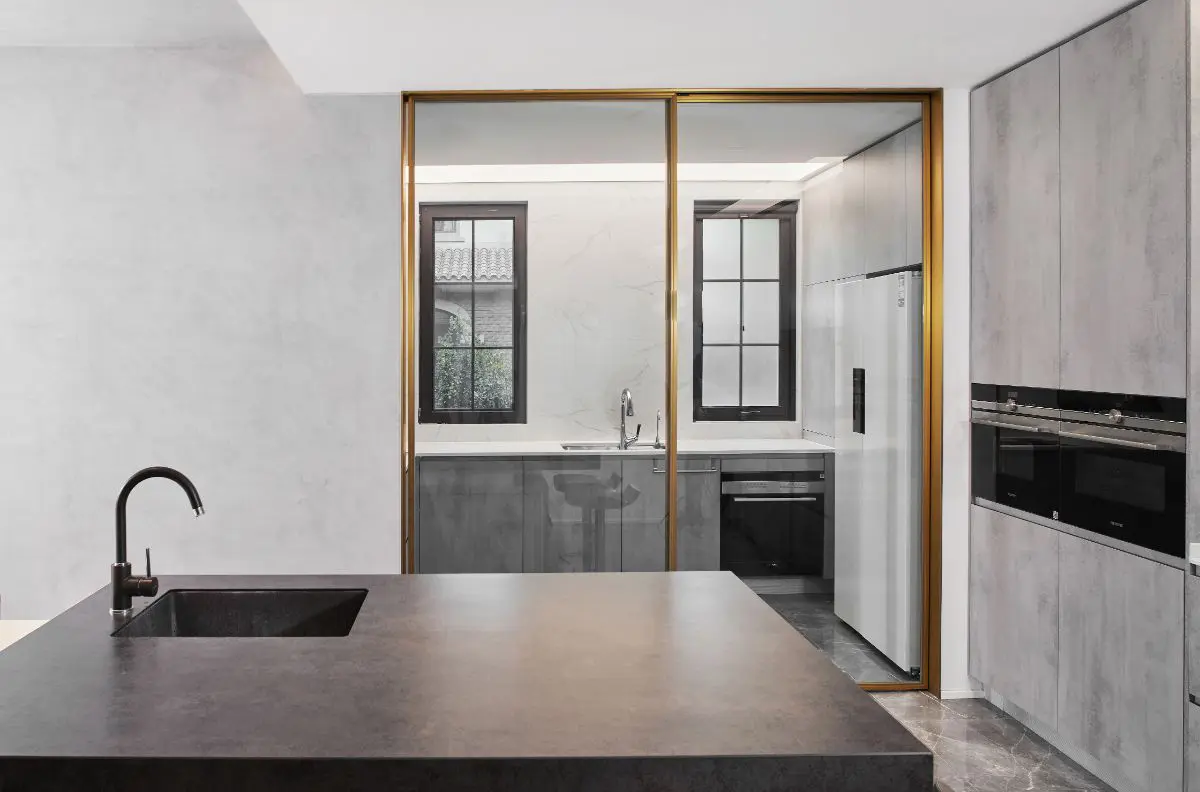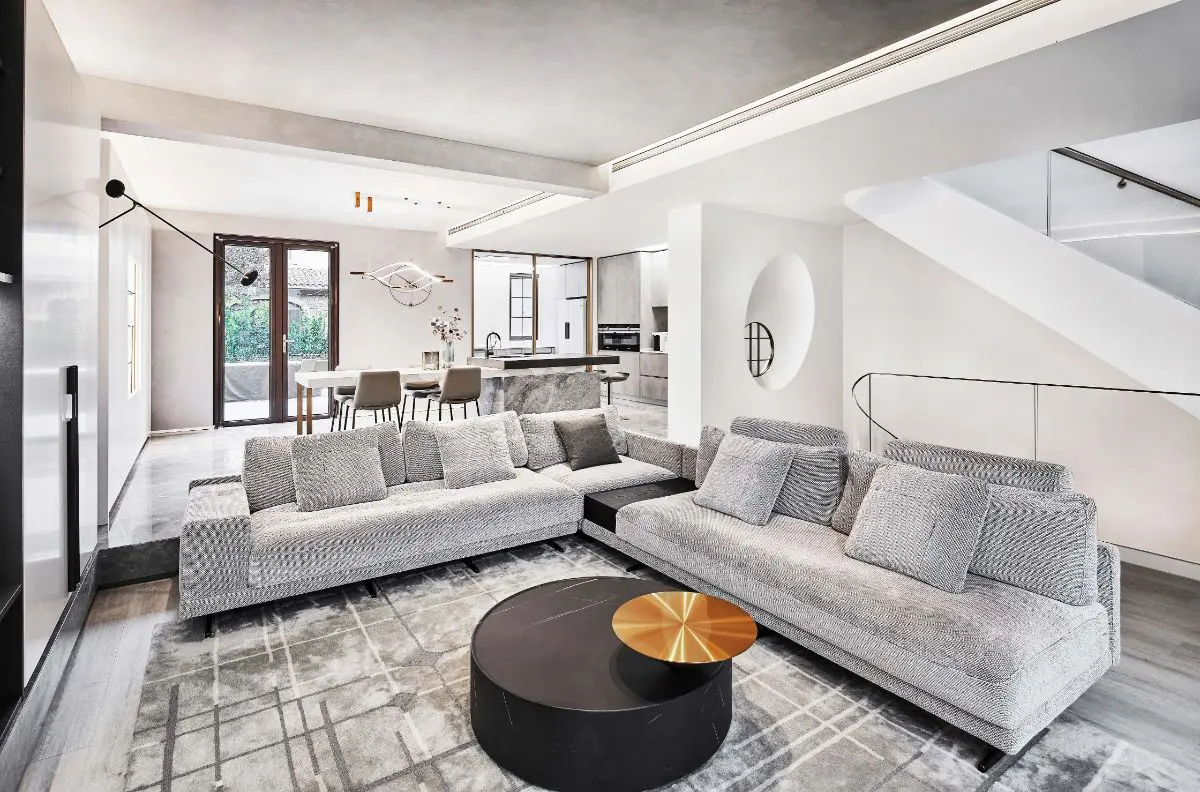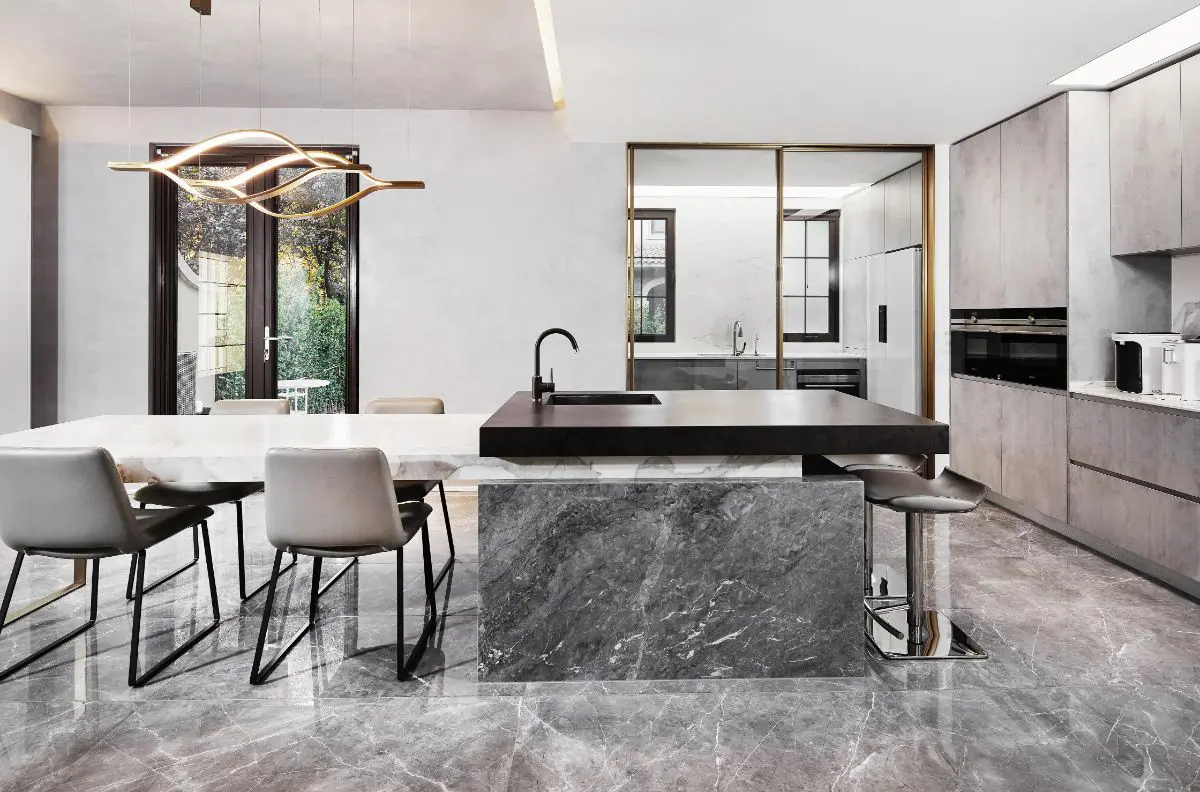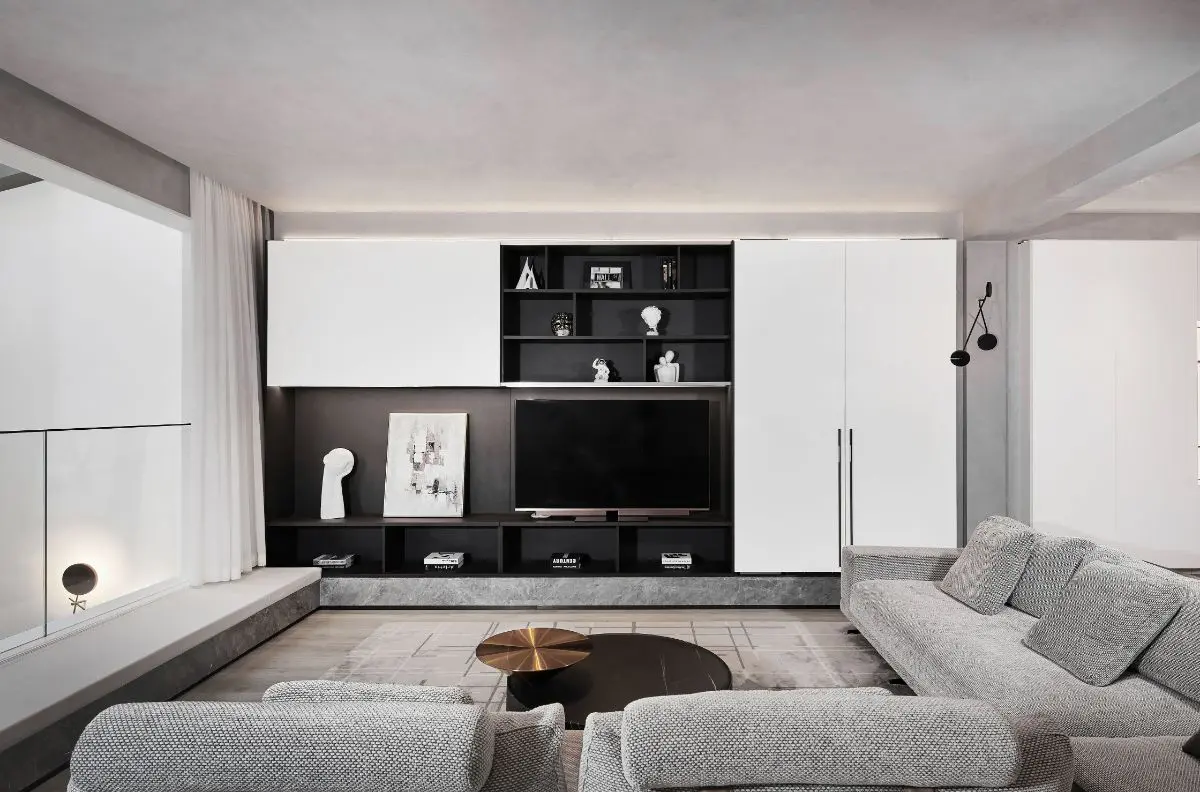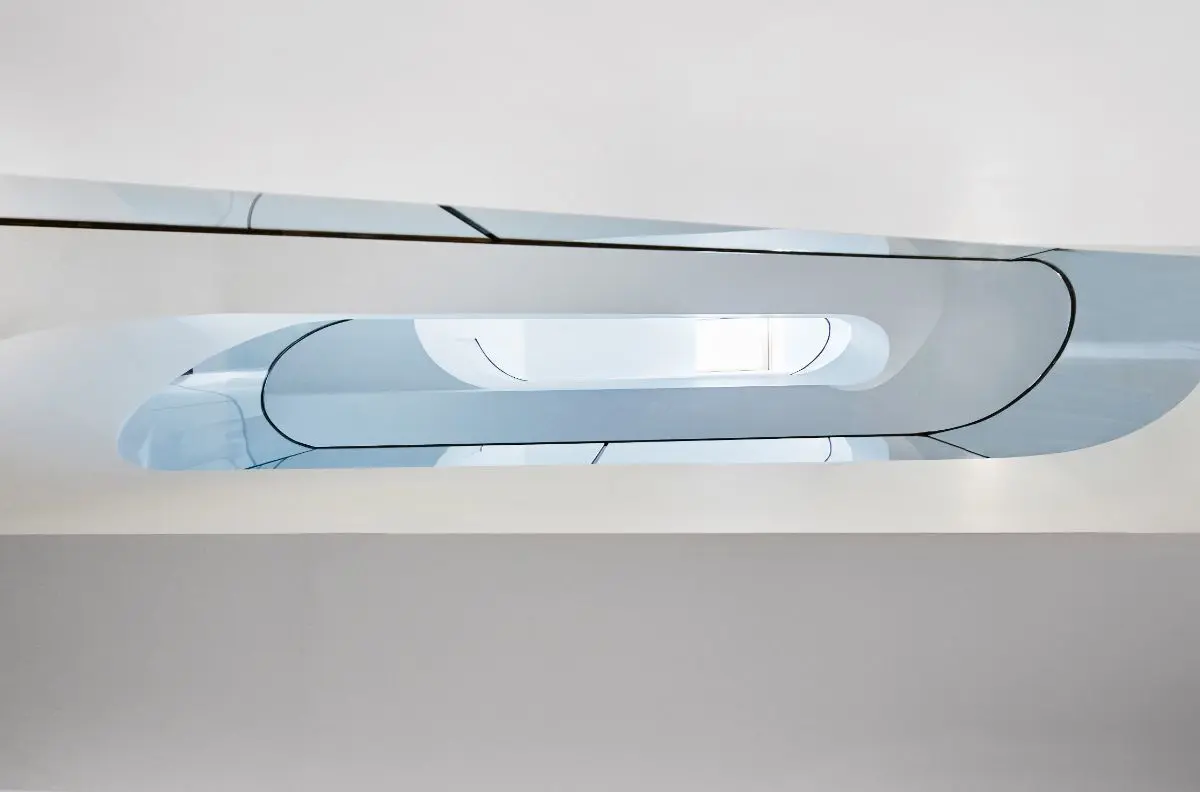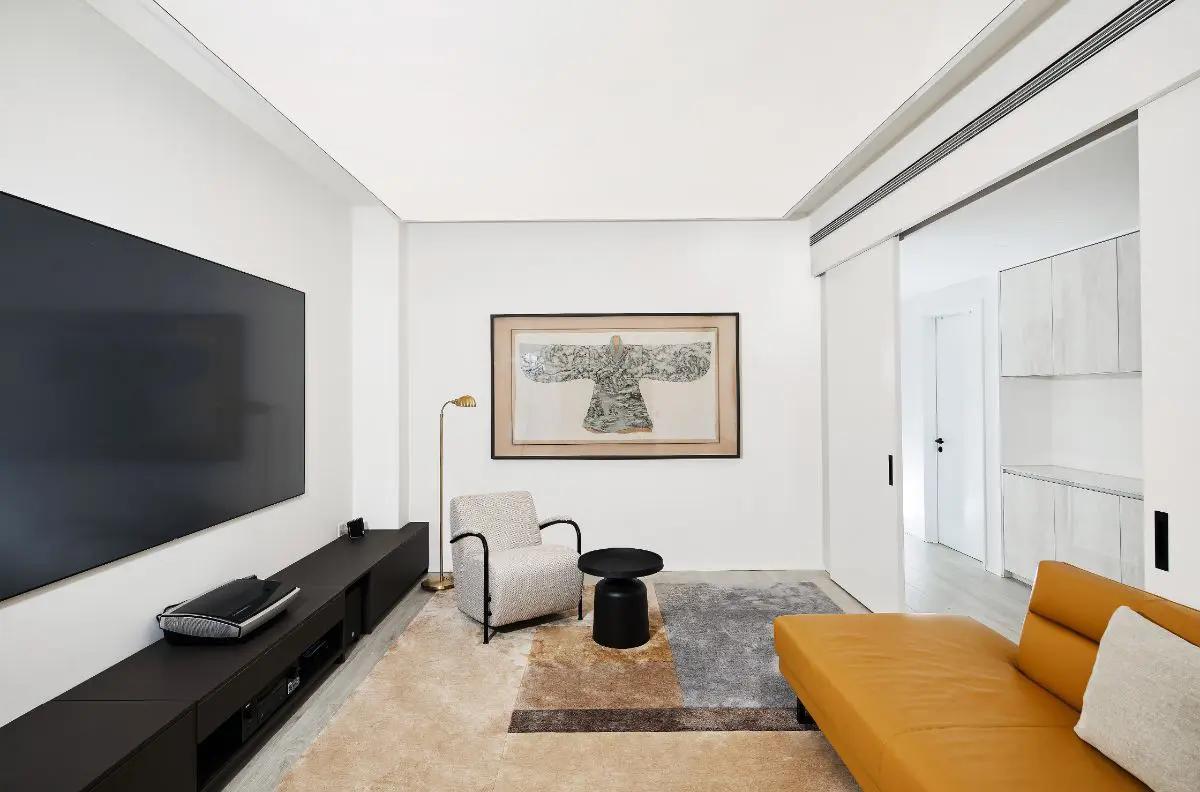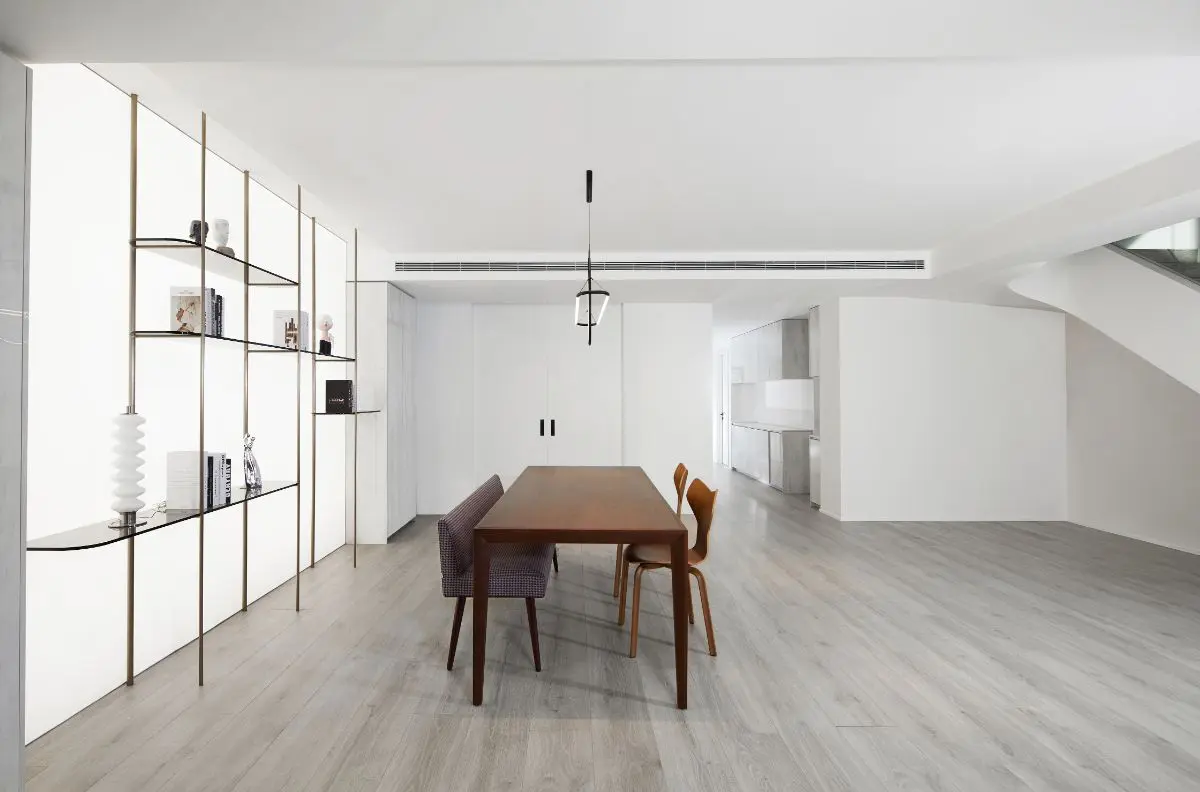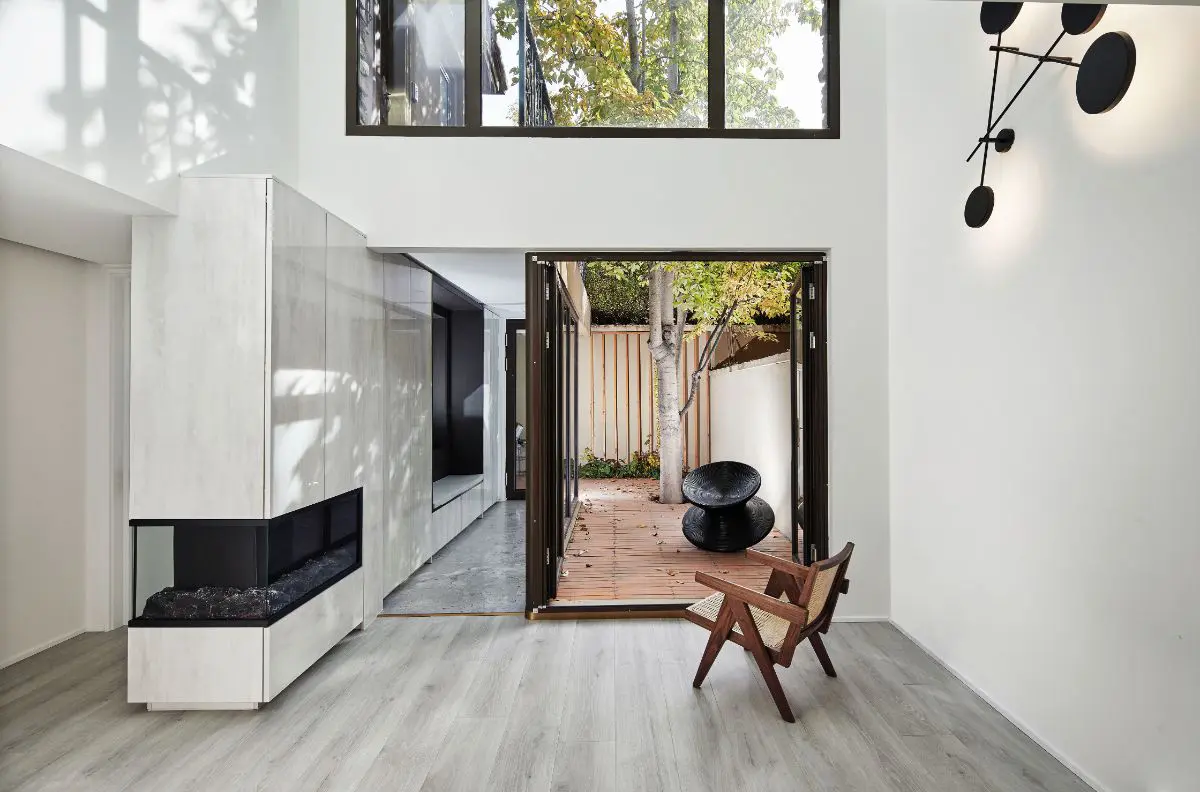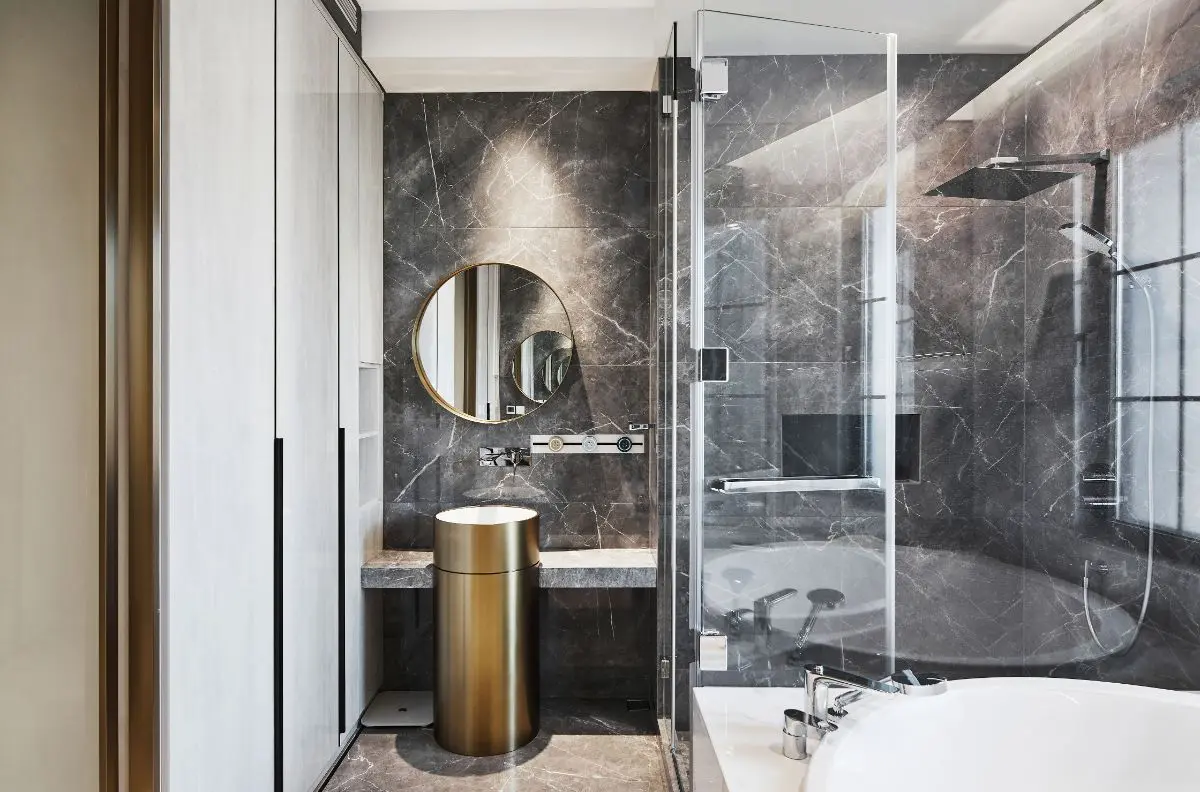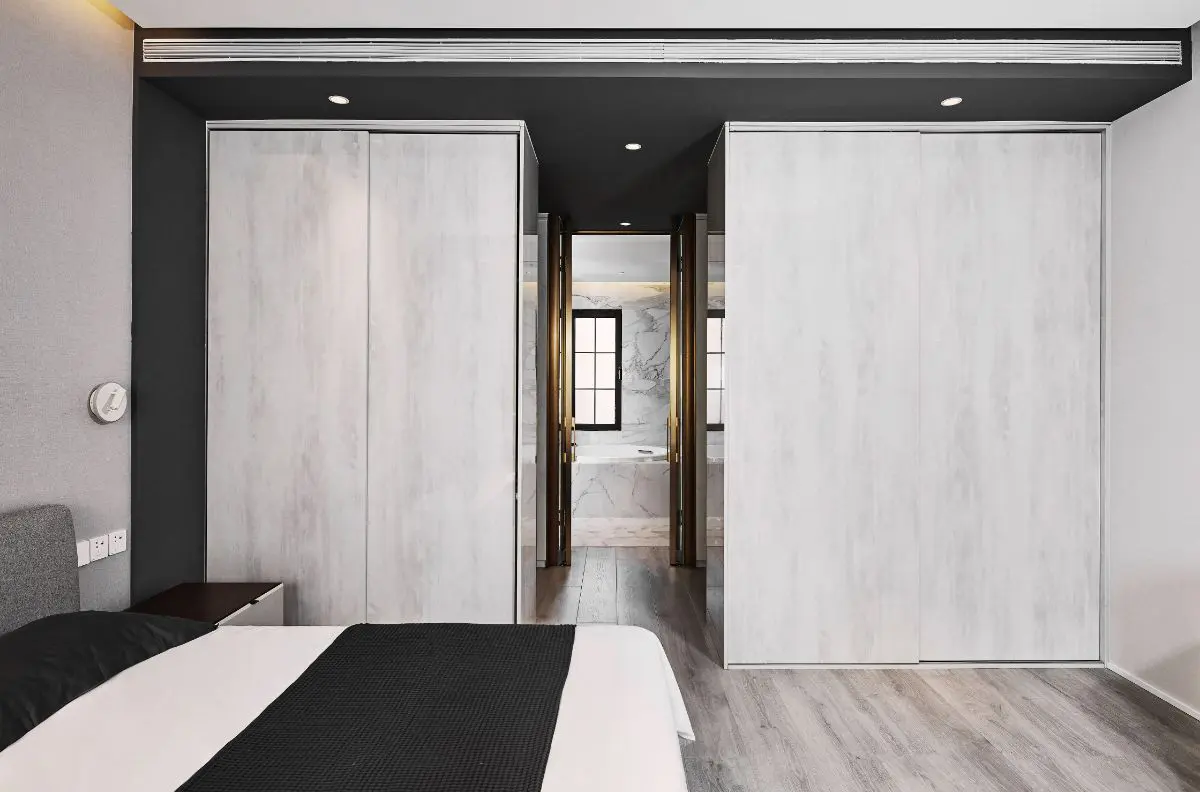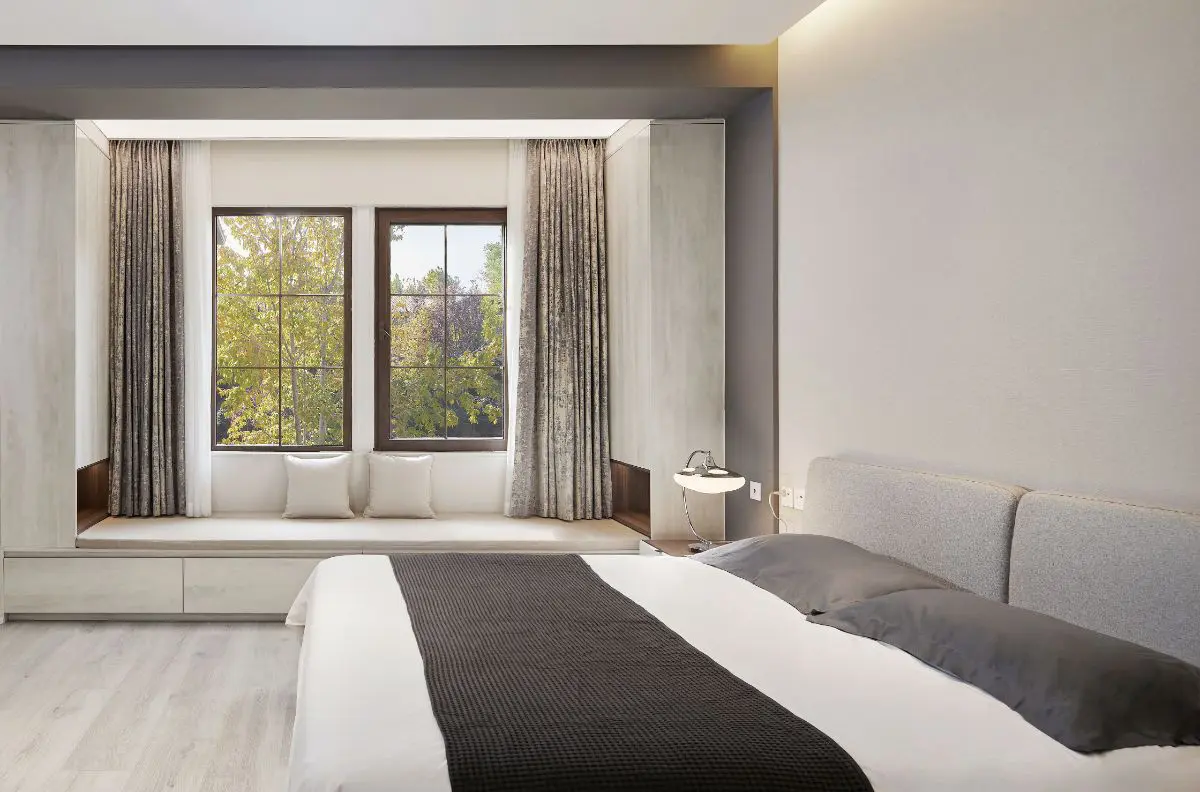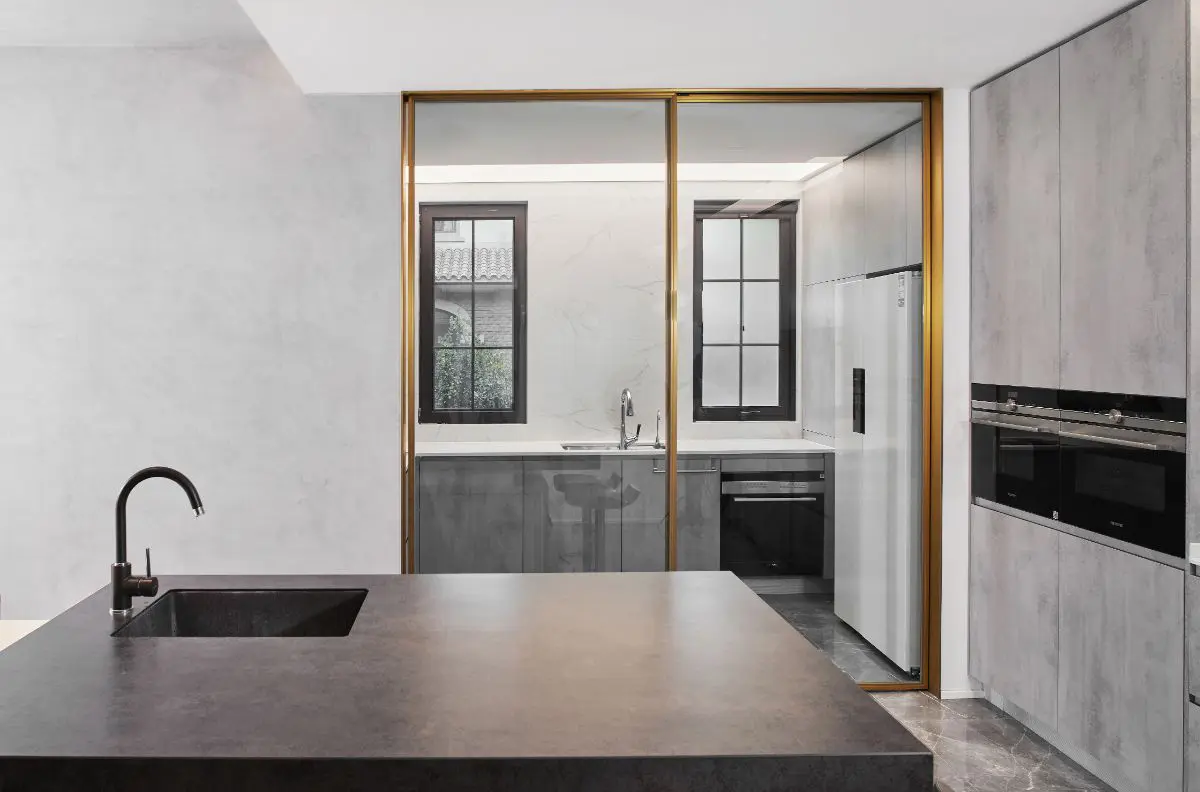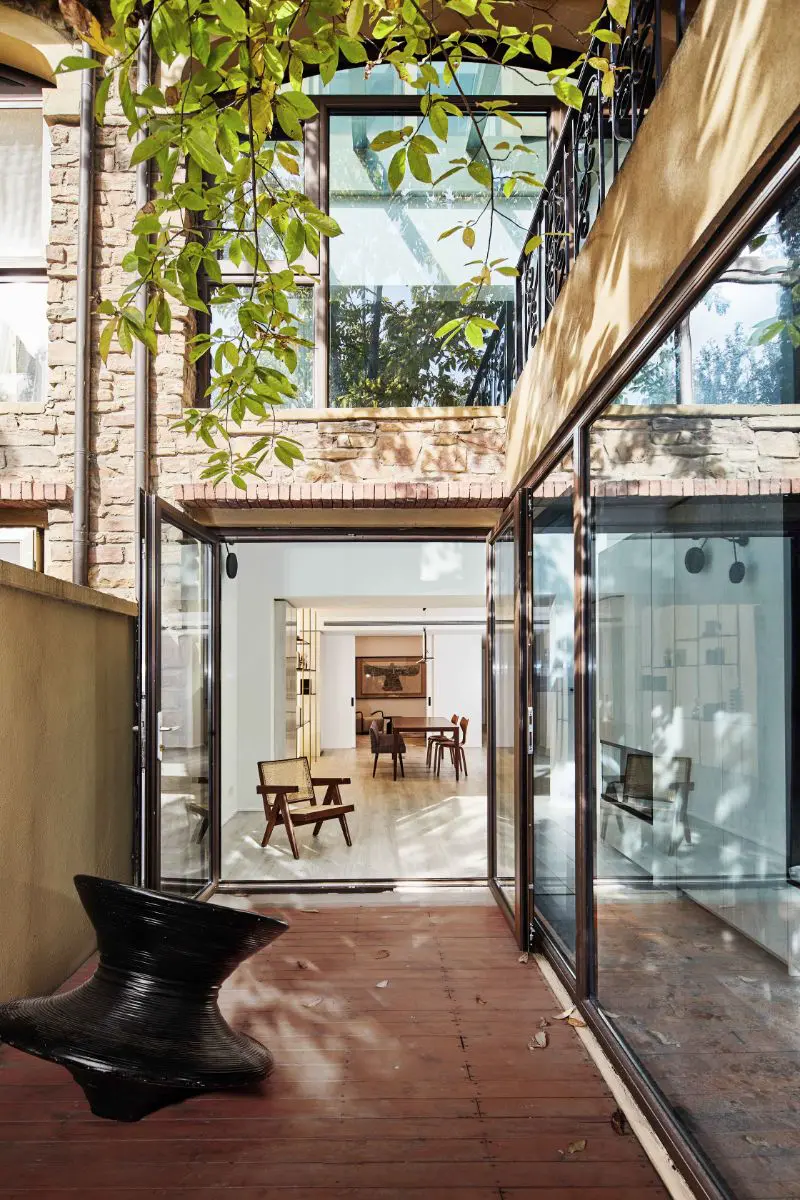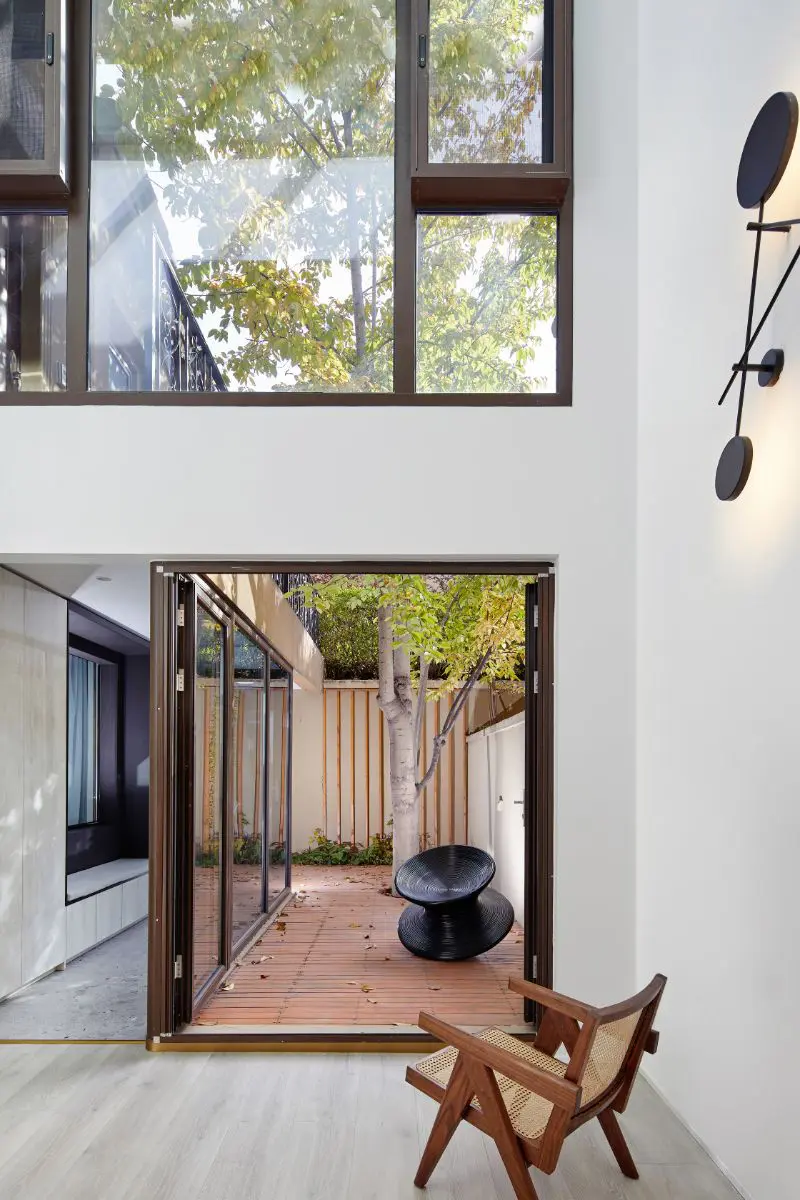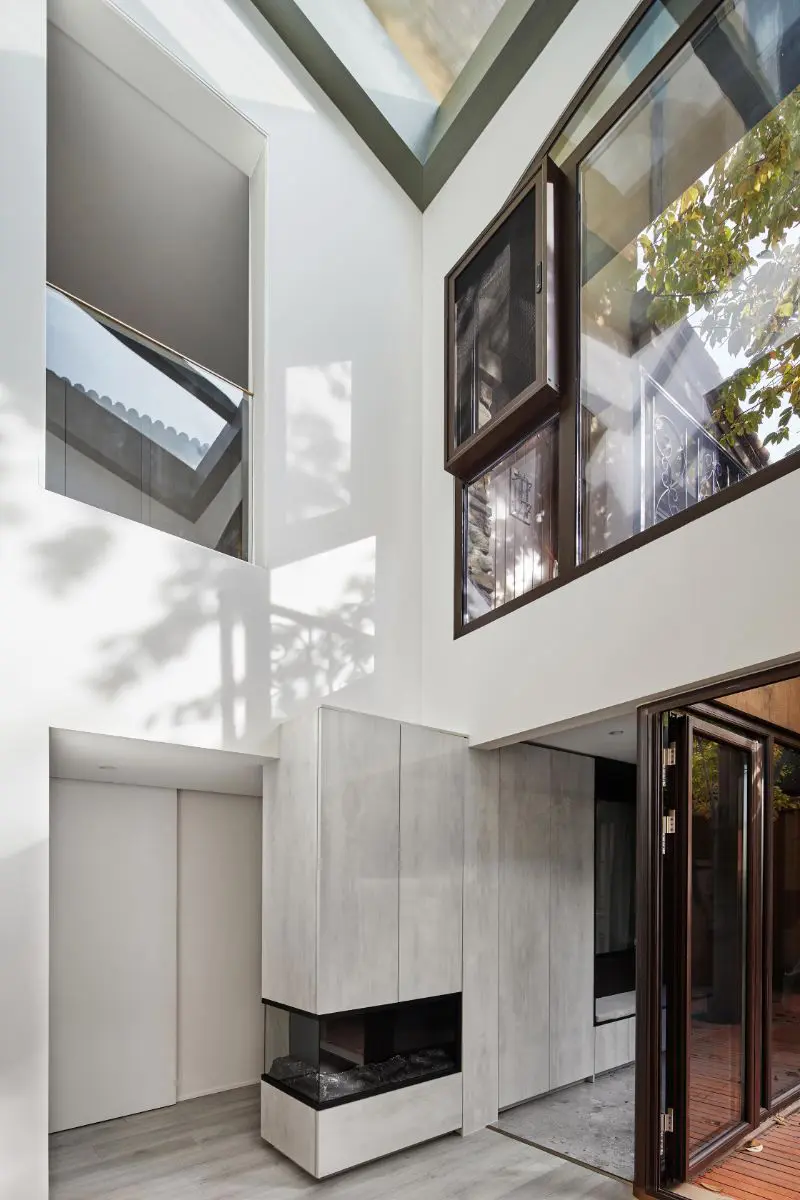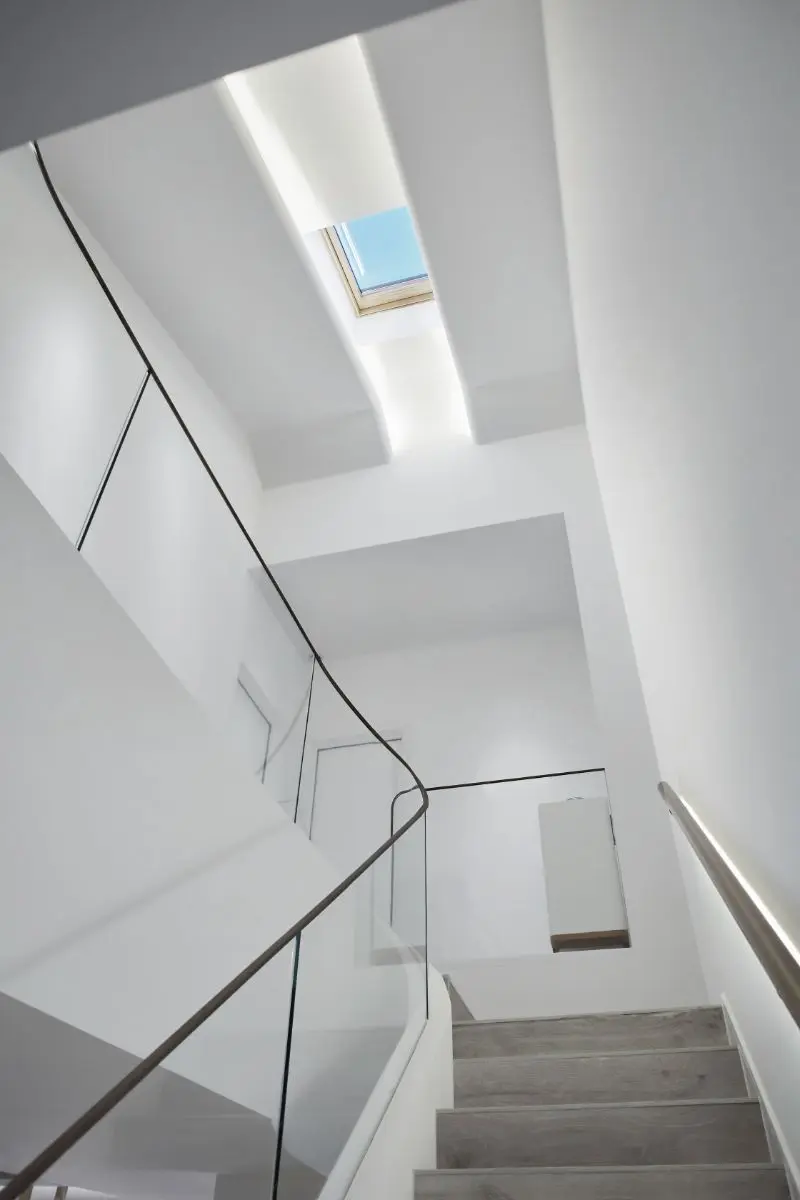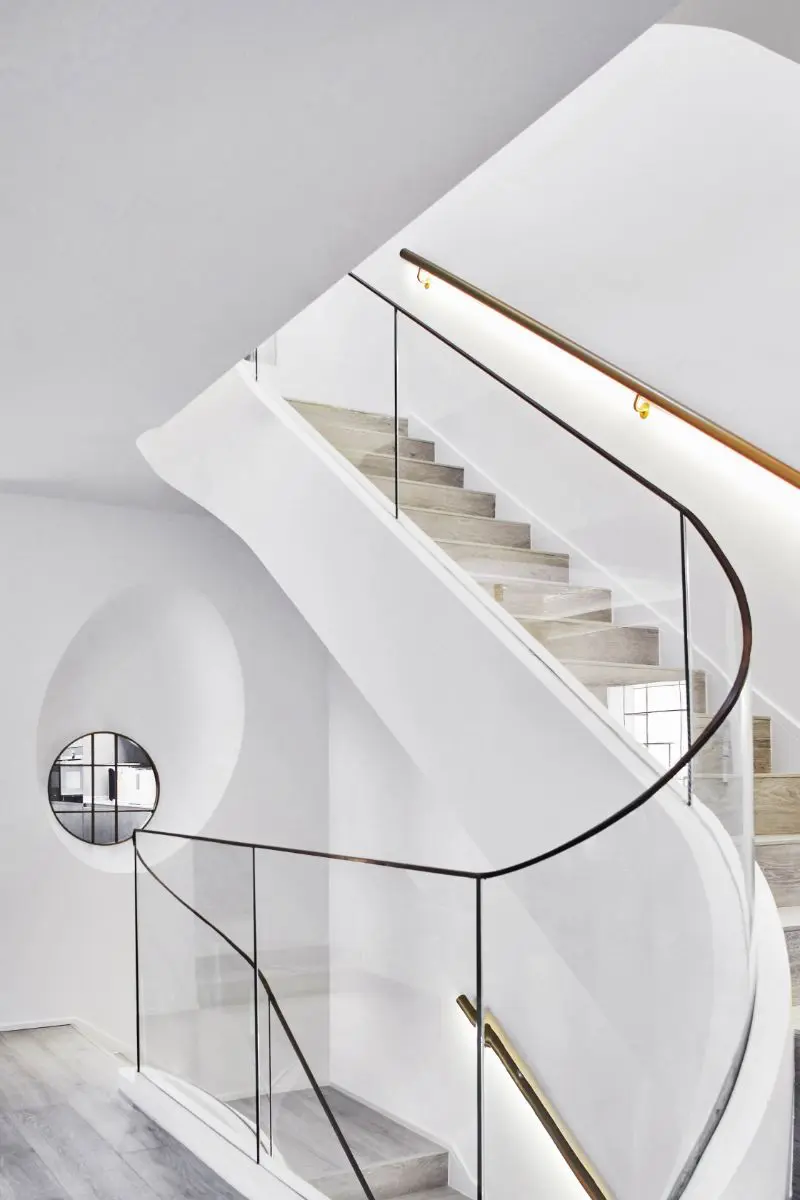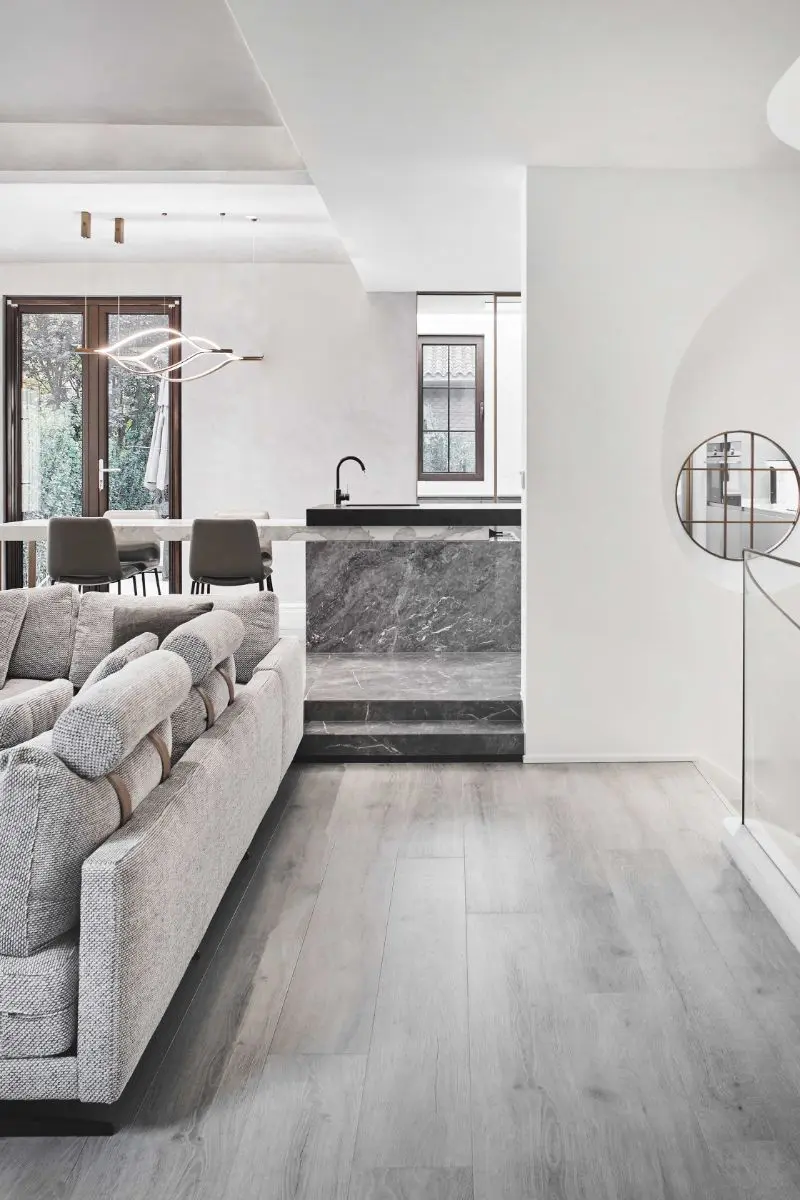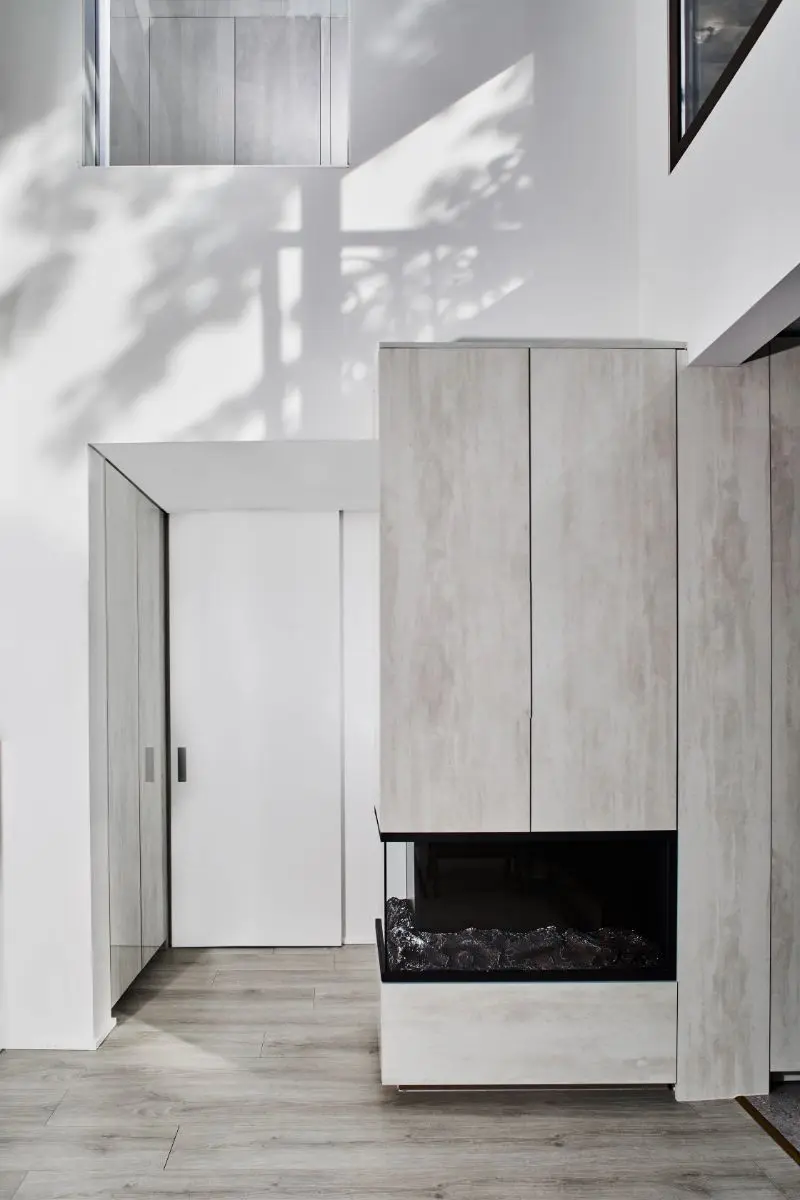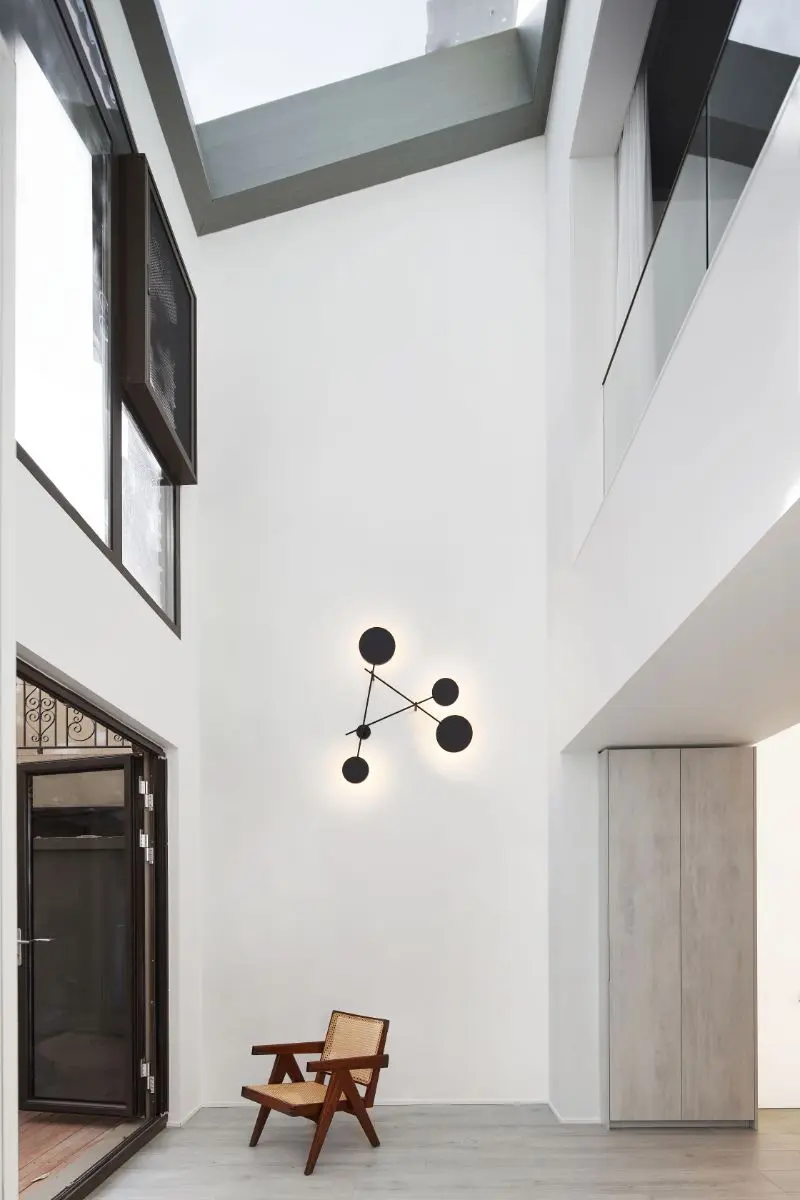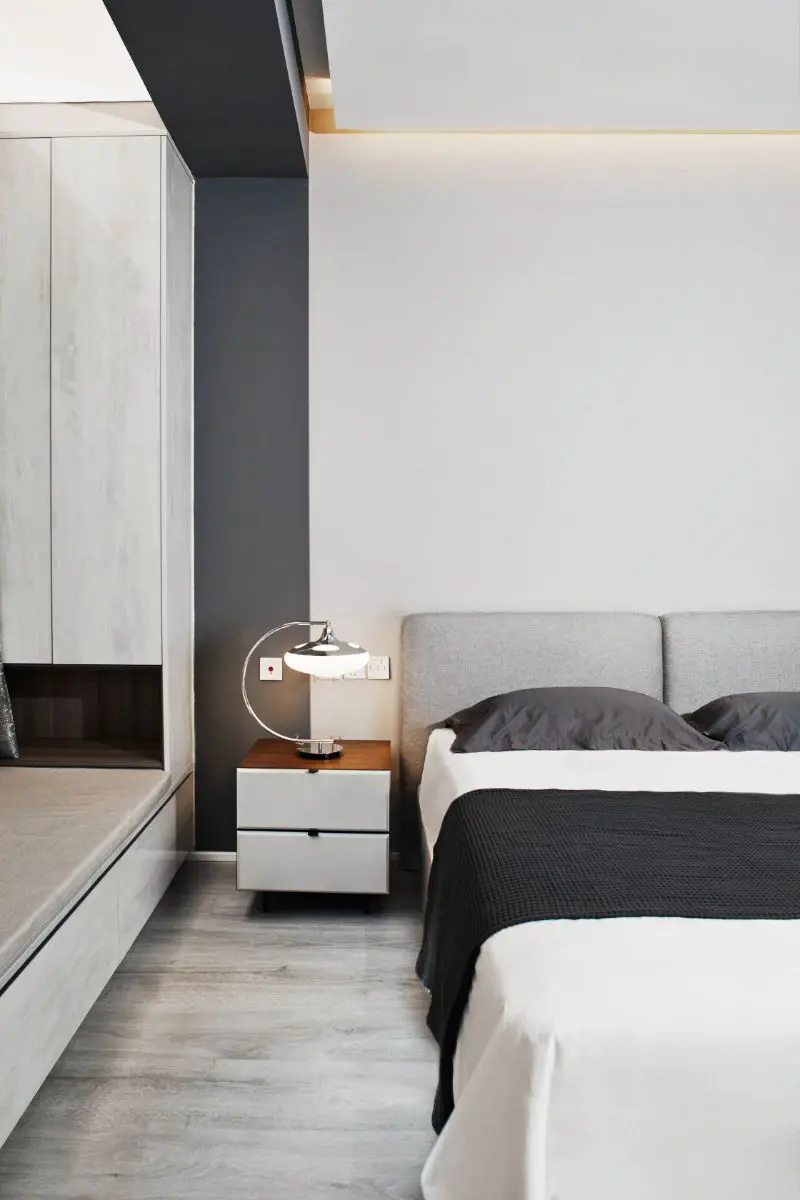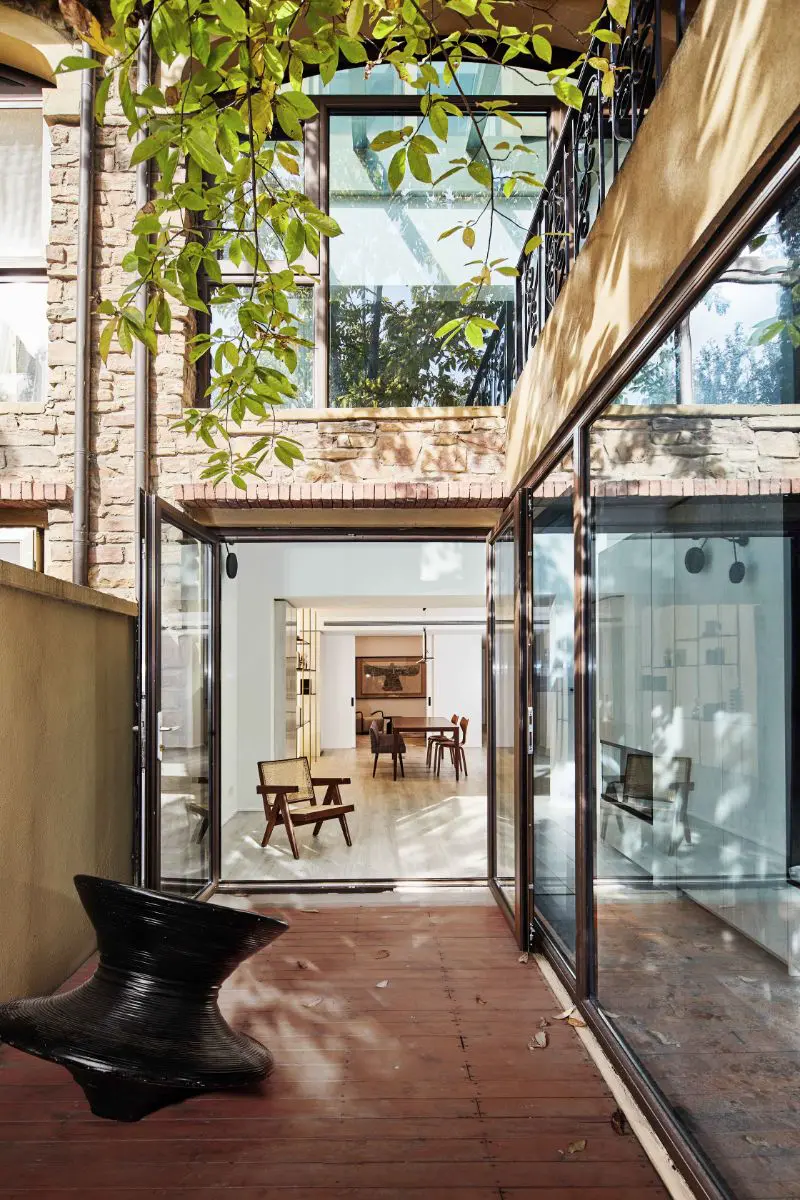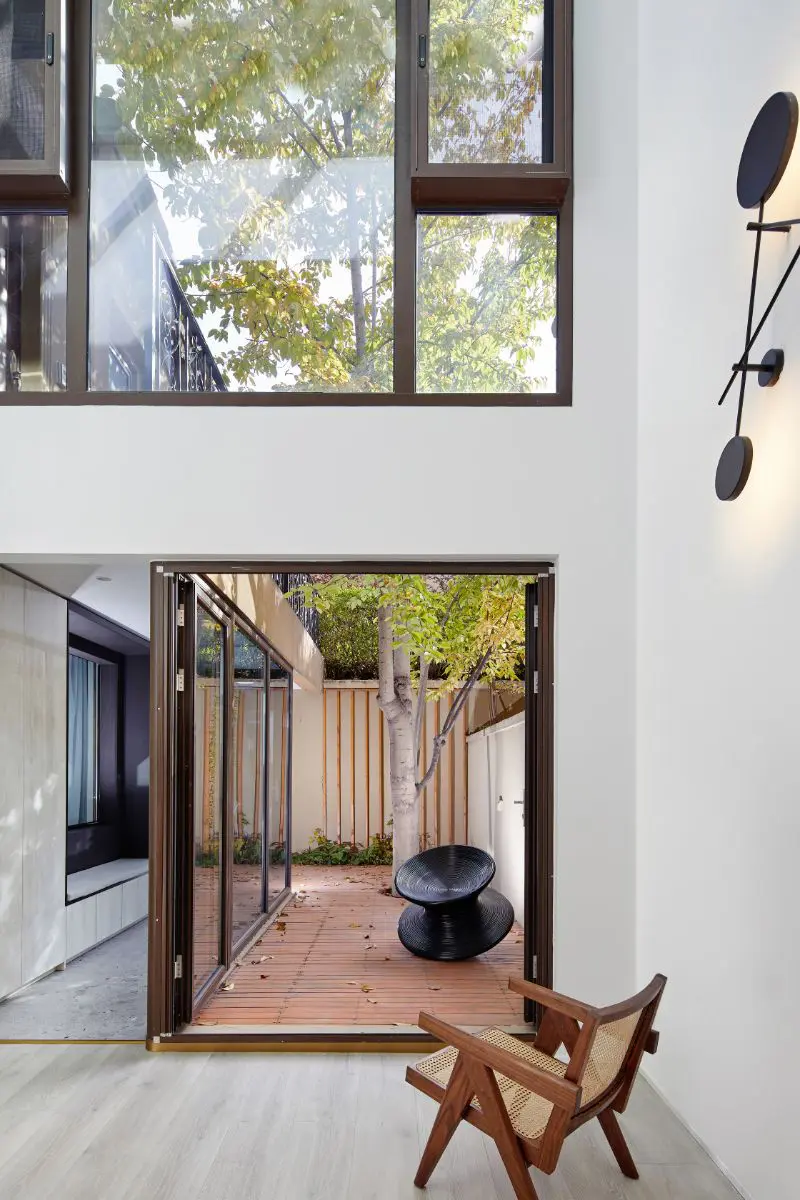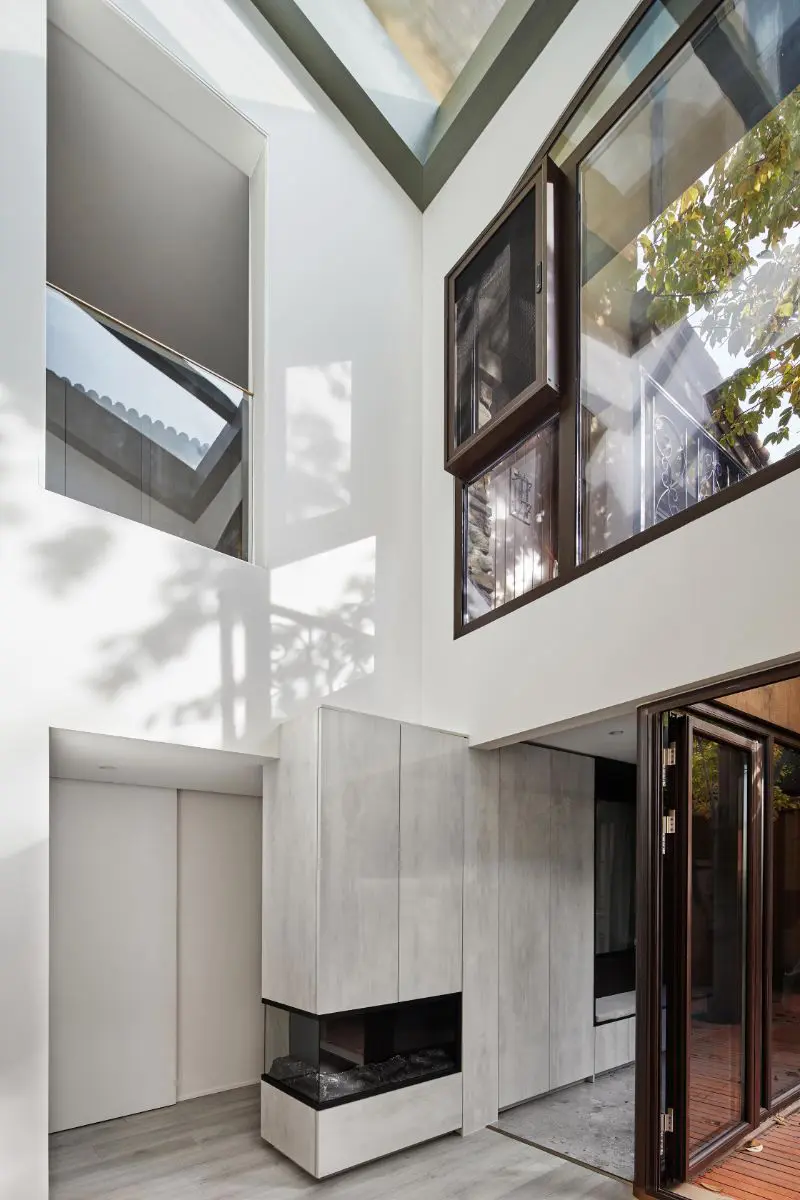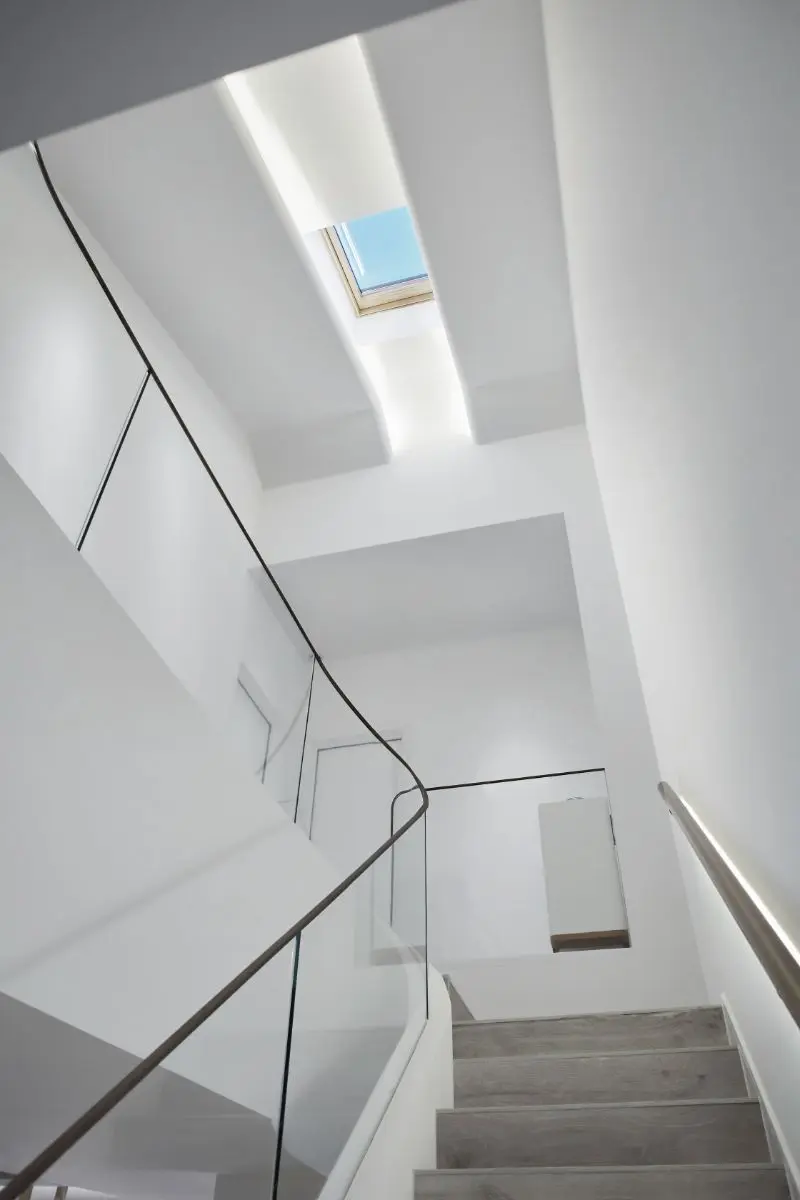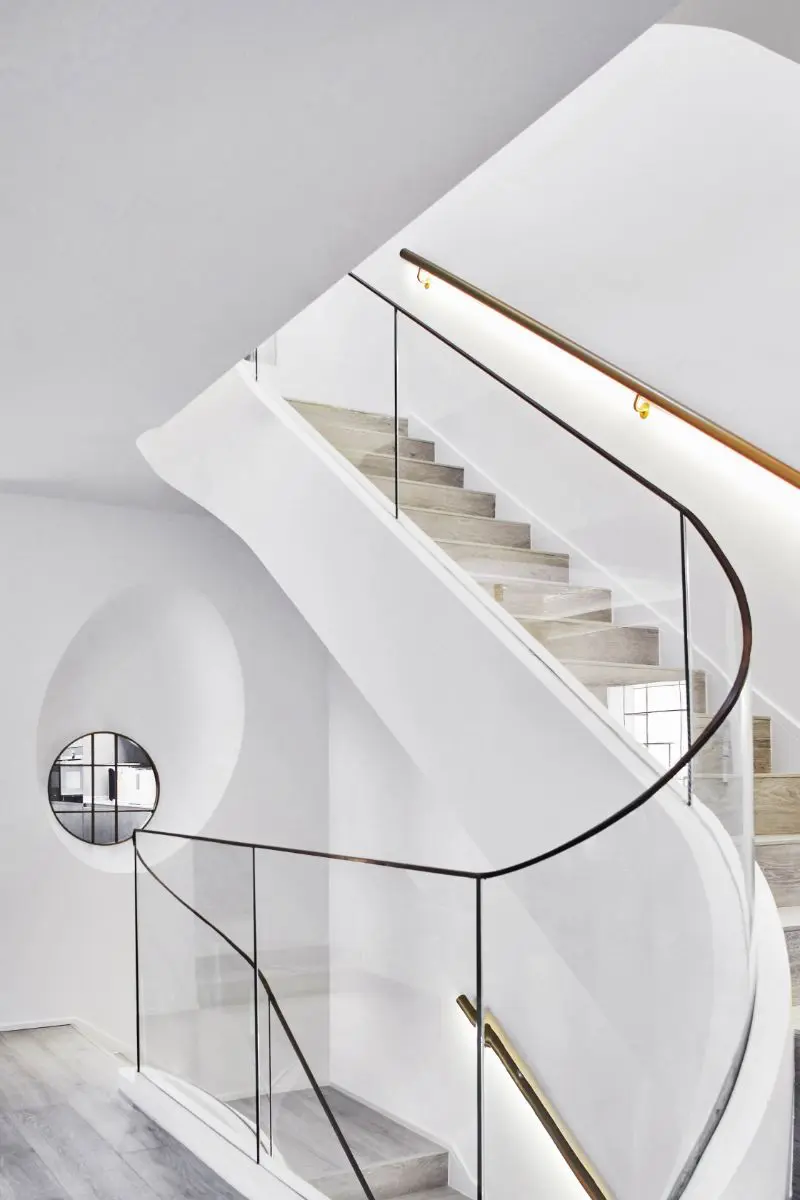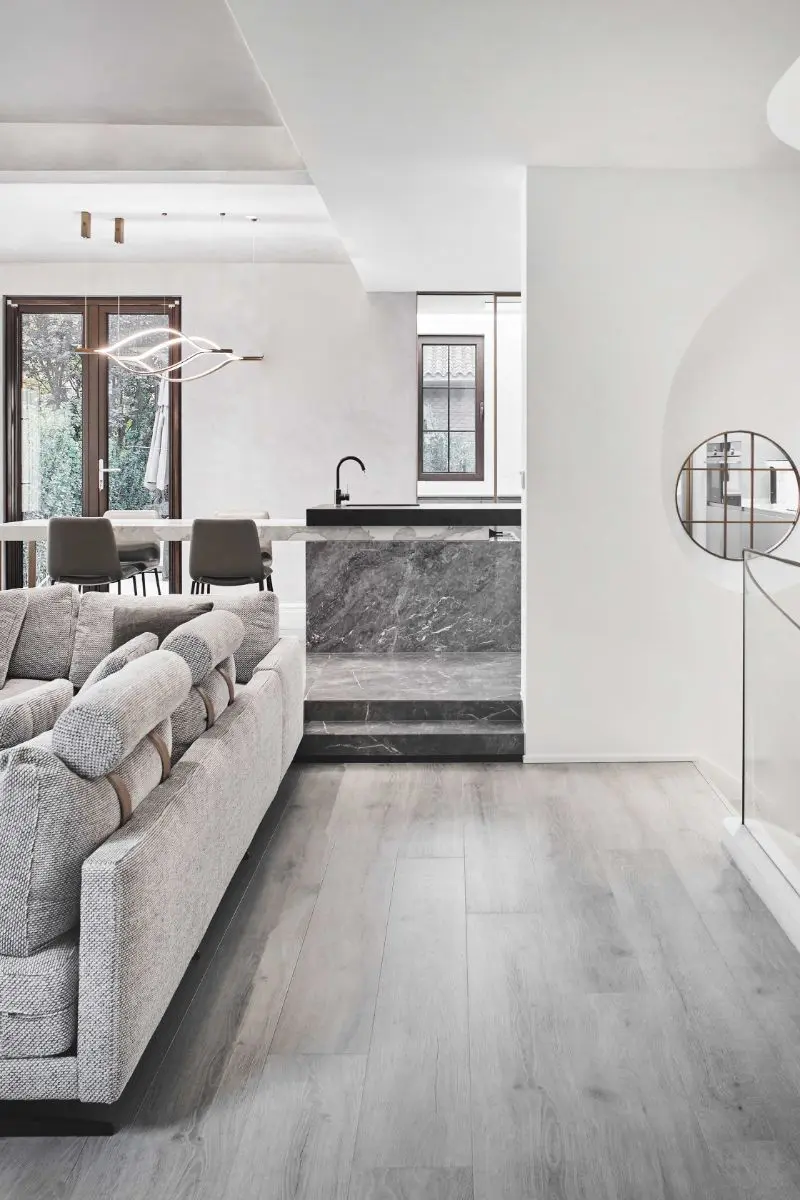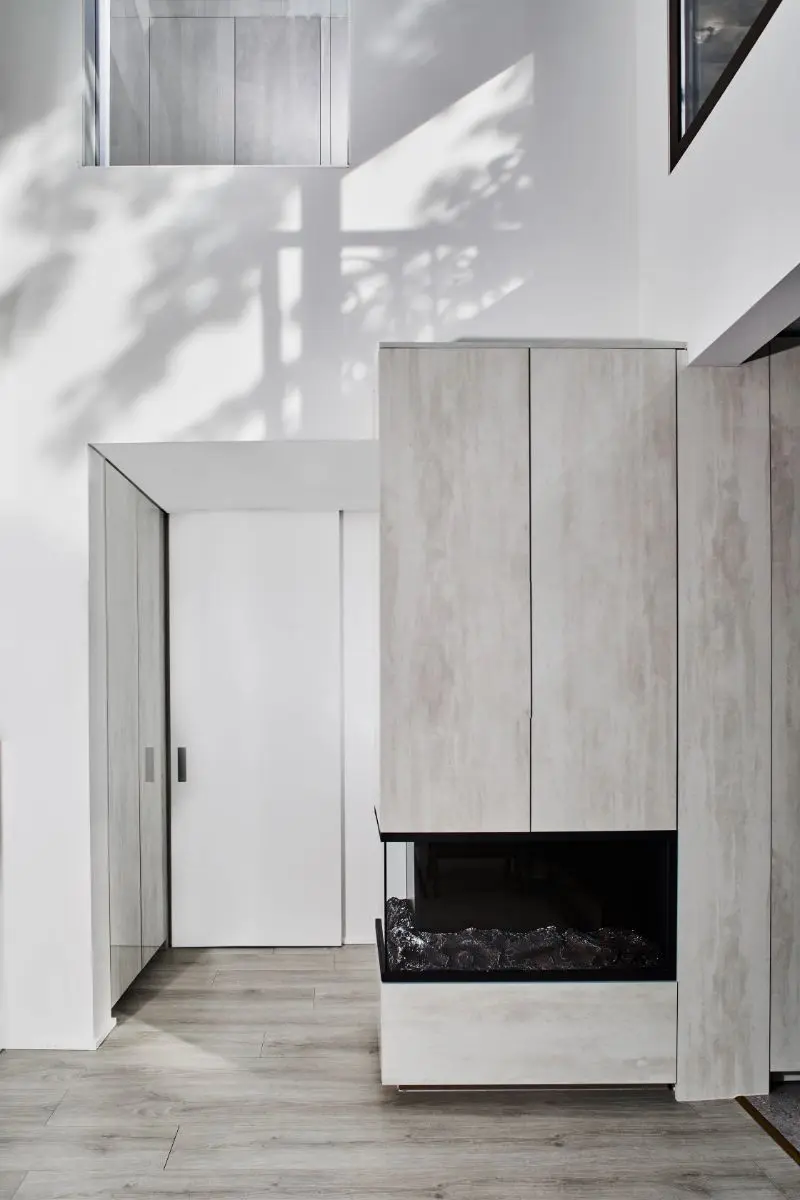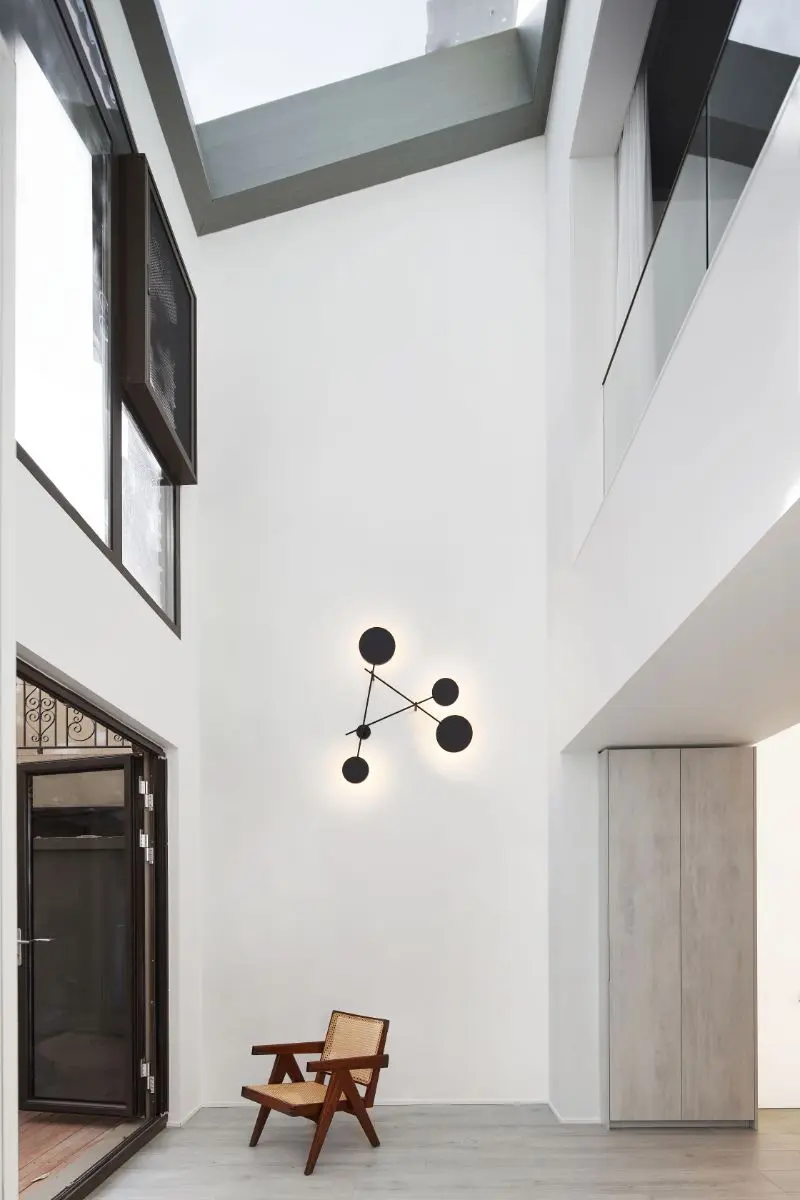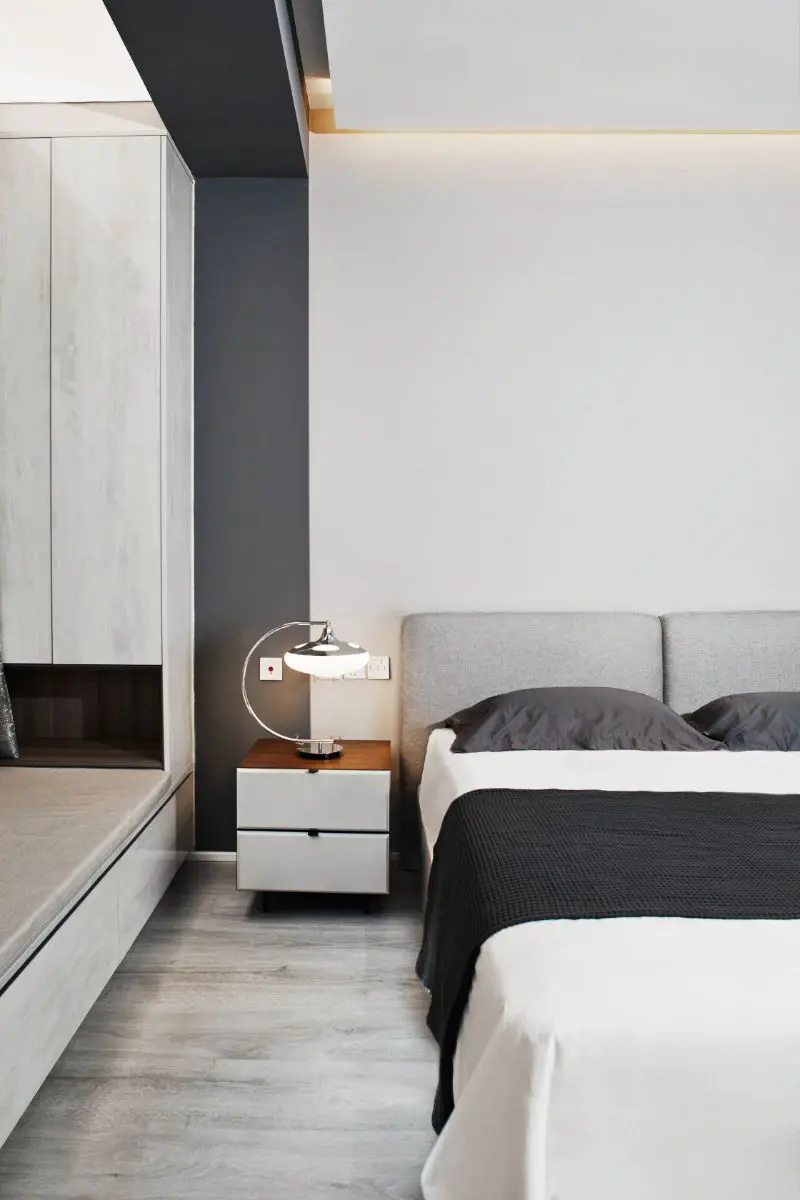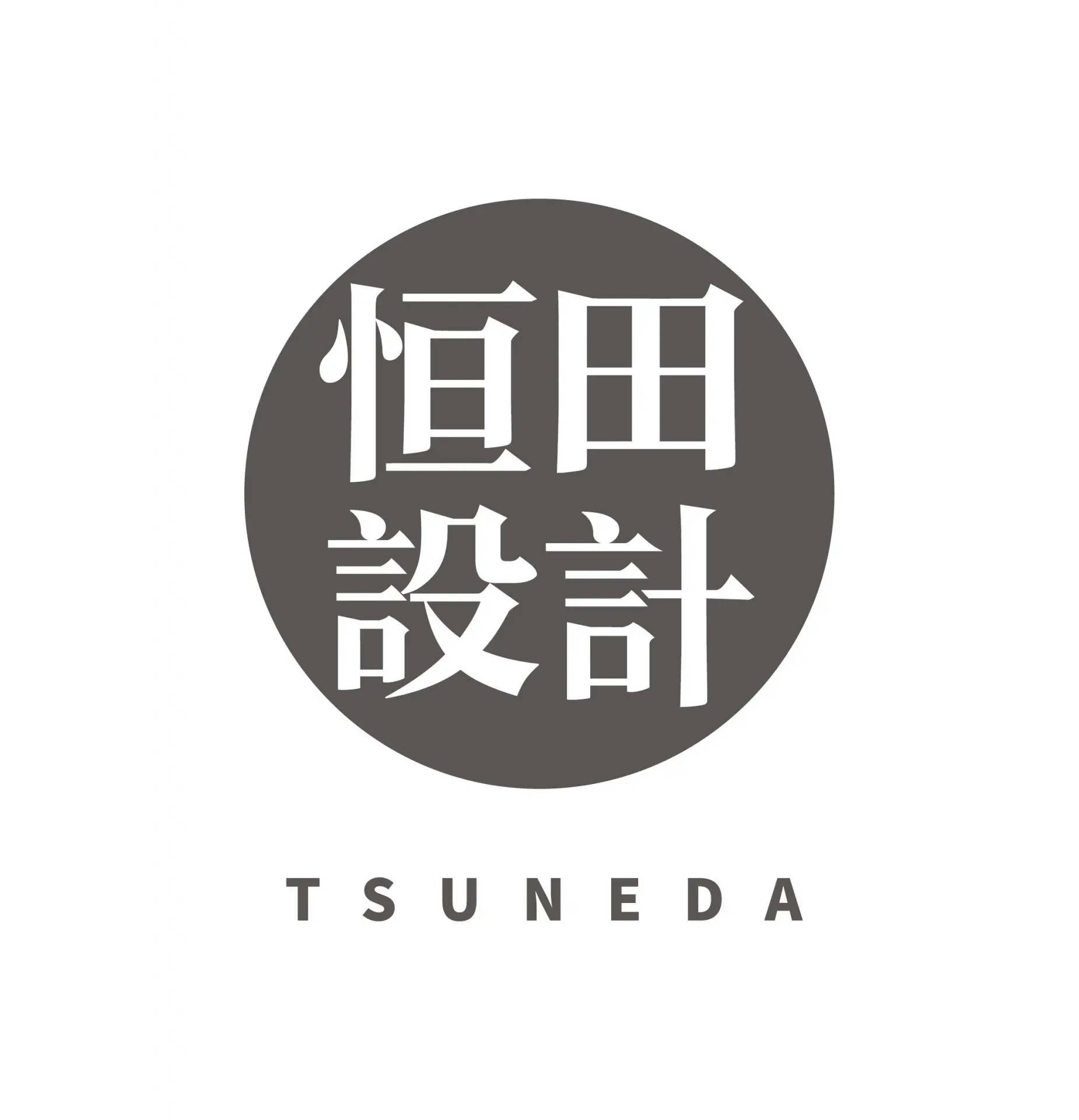 Tsuneda Design was founded in 2017 by Wang Heng , it's a design firm that covers architectural design, interior decoration, engineering construction, hard and soft decoration supply chain, furniture R&D etc.