One bright horse in Chaoyang District, Beijing
The overall style of the work is defined as modern and simple, the owner is younger and more inclined to modern style, the current owner of this case is 4 people living, the imaginary appearance of the home needs a quiet and comfortable environment and reserved guest rooms. In the overall layout, it is mainly simple, optimized circulation line, and functional area superposition.
The entrance of the whole apartment plays the role of the linkage and core of the house, the internal functional space, so for the structural changes, finishes, and storage of the original entrance, so that the space is not divided, but maintains a good transition rhythm, in the use of the area feel, the space of the entrance part is also included in the living room and dining room, to expand the space;
The guest bedroom occasionally comes to live as an old man, and the space is expected to be functional, but the disadvantage is that the room area feels much smaller than that of the master bedroom; Therefore, we split the wall contour of the guest bedroom bathroom to add a diamond-shaped structure, which is also a guest bedroom suite to increase the interestingness;
The overall color rhythm, white space, and minimalism are also the habits and aesthetic preferences that the owner likes, and every bit has been realized;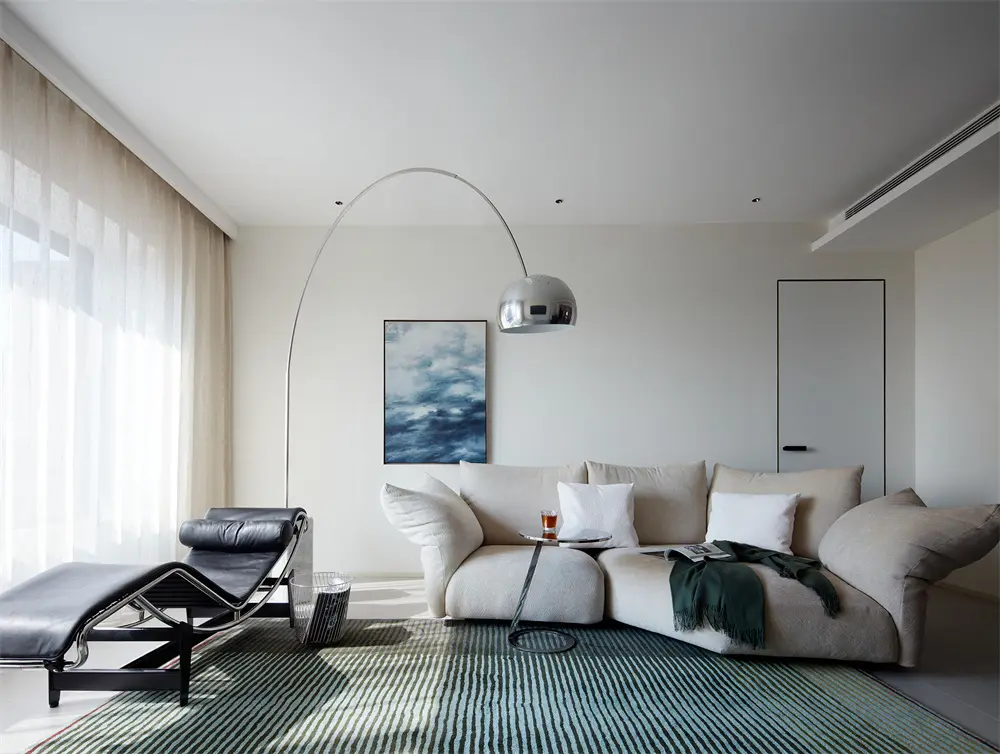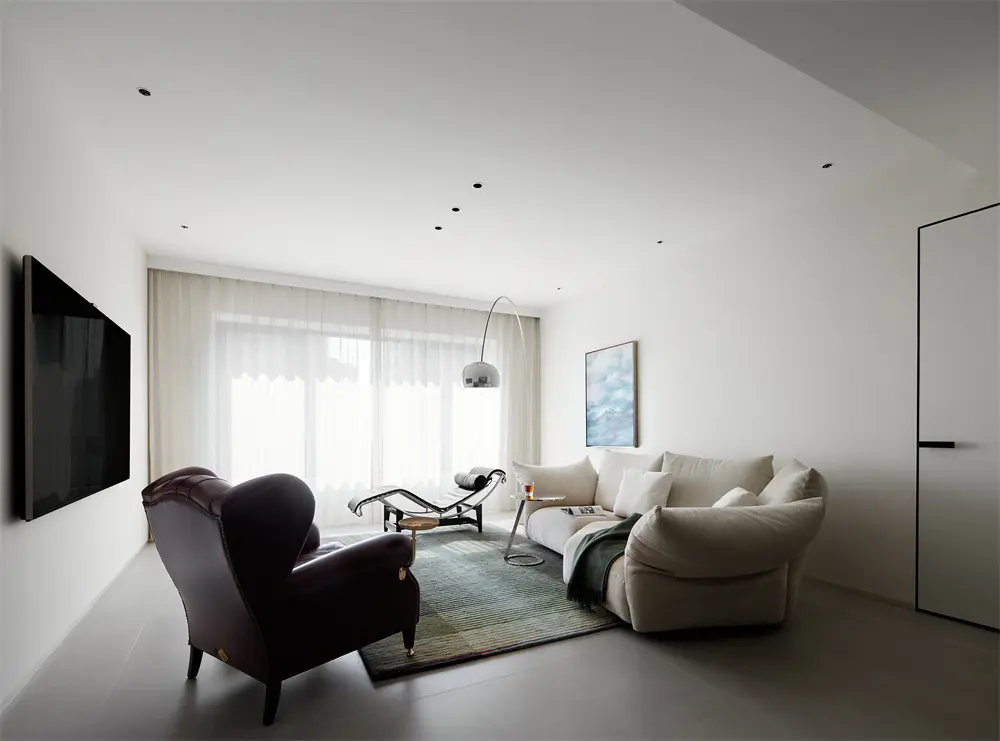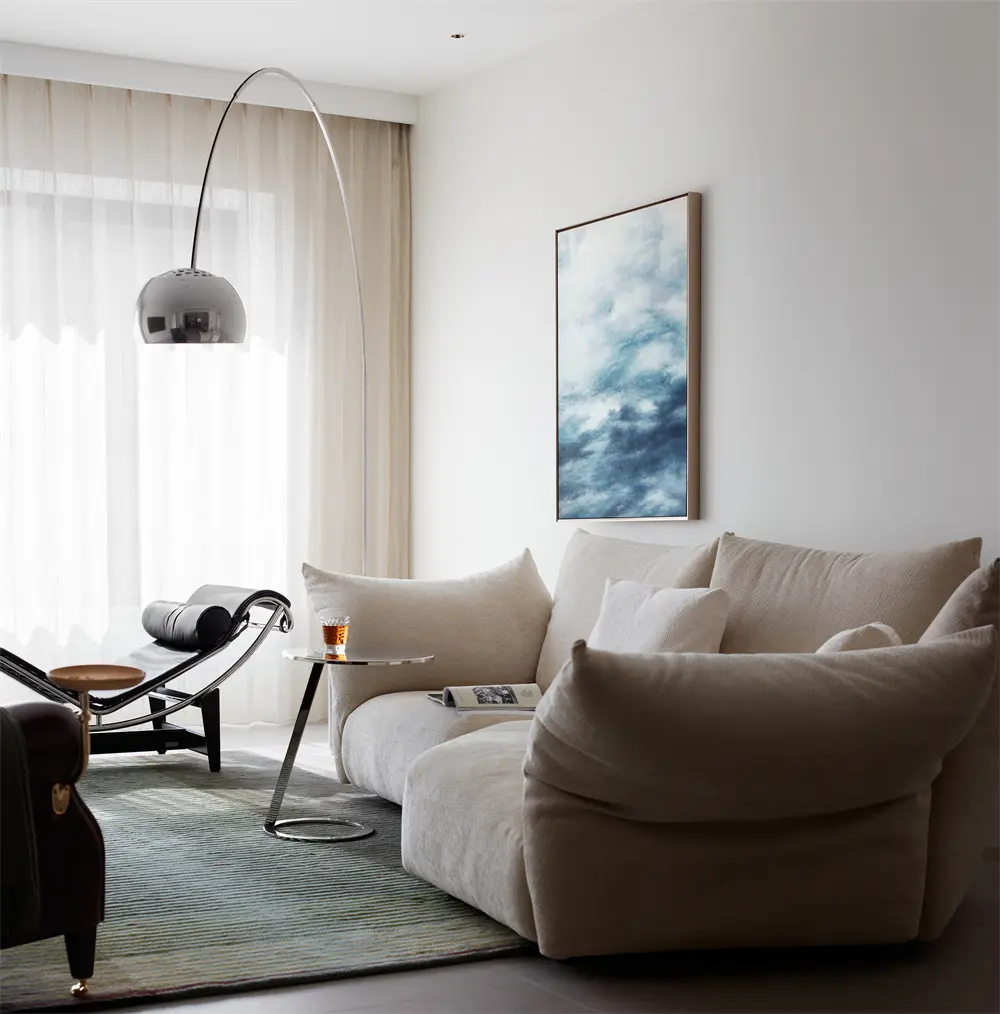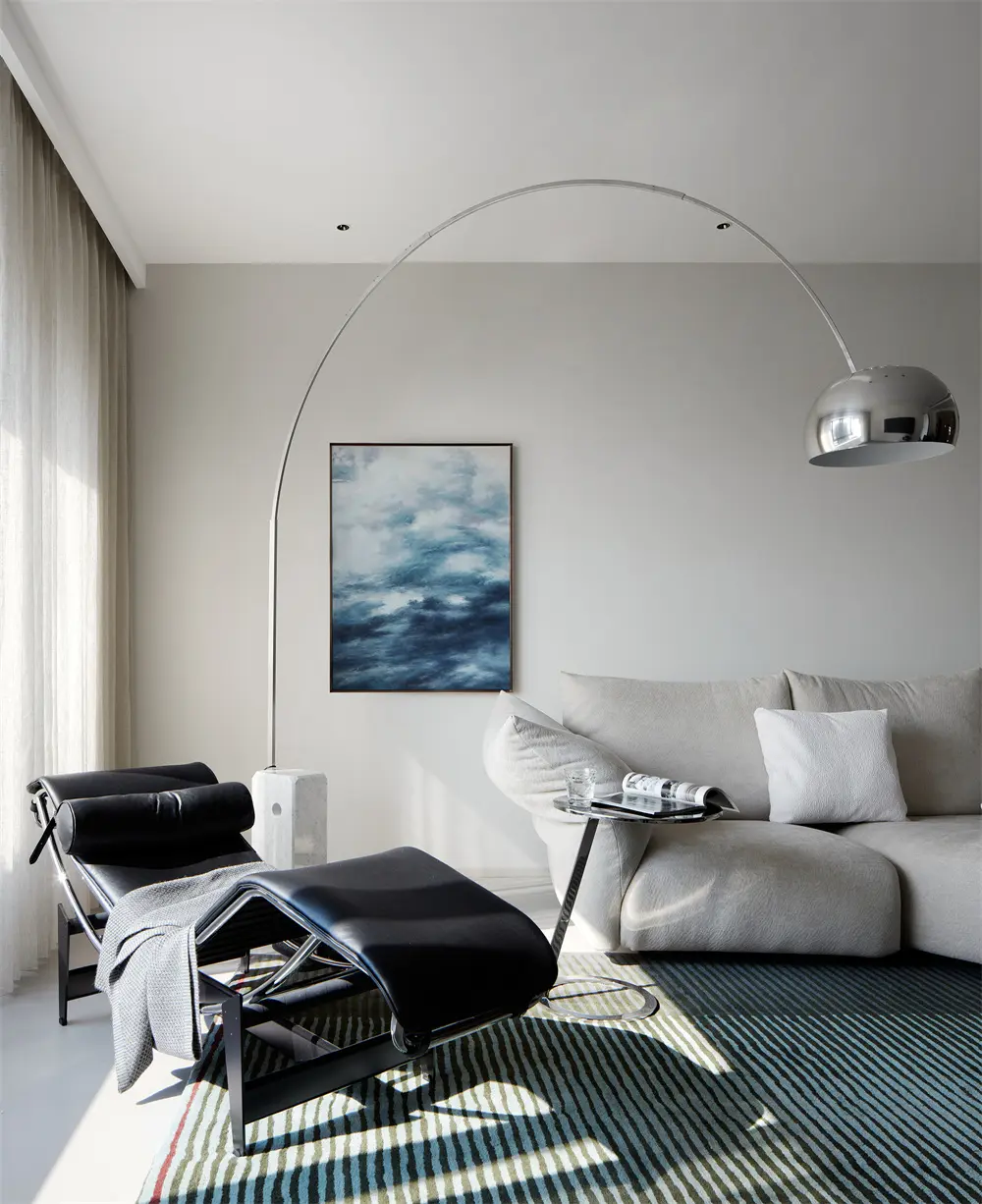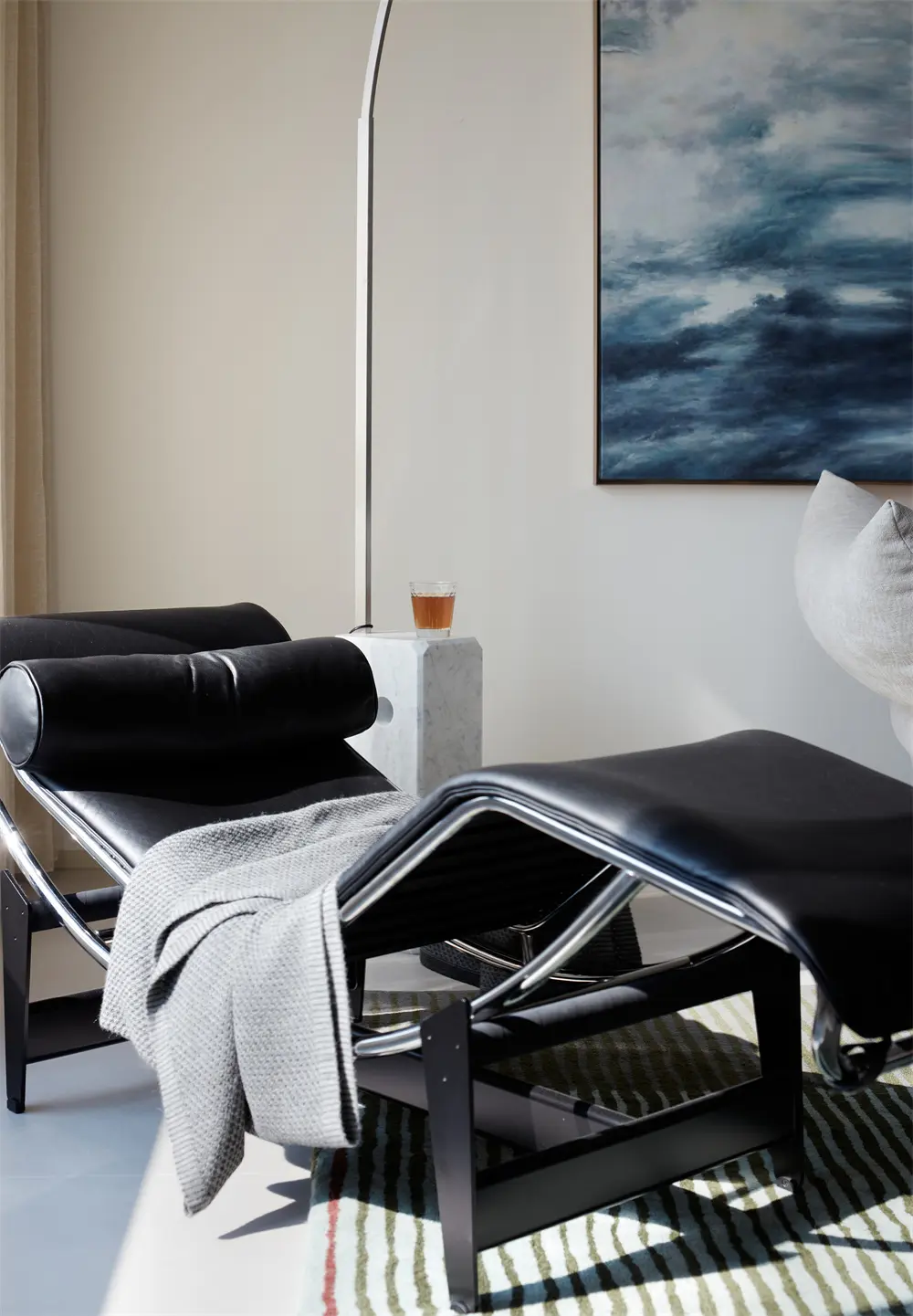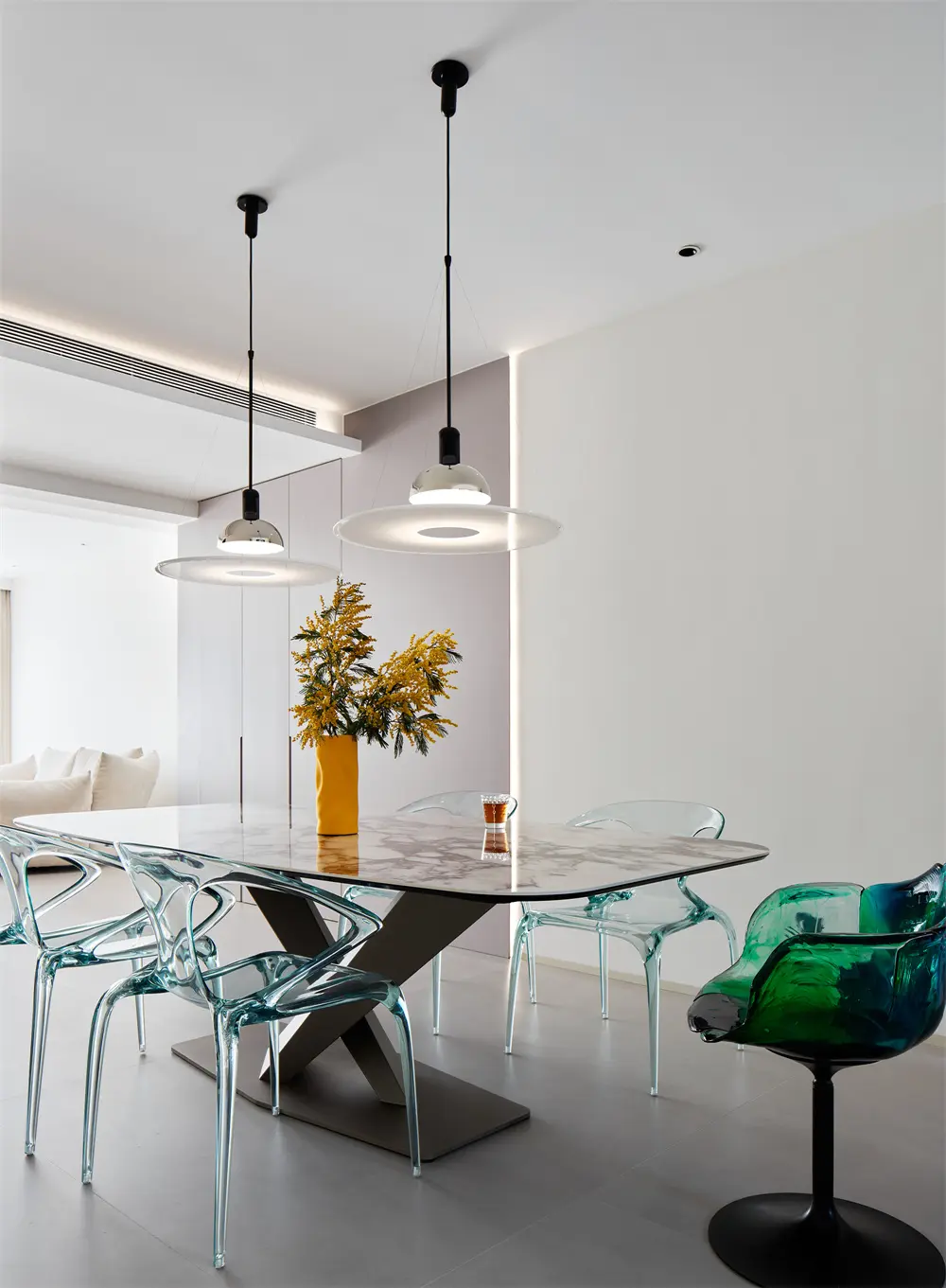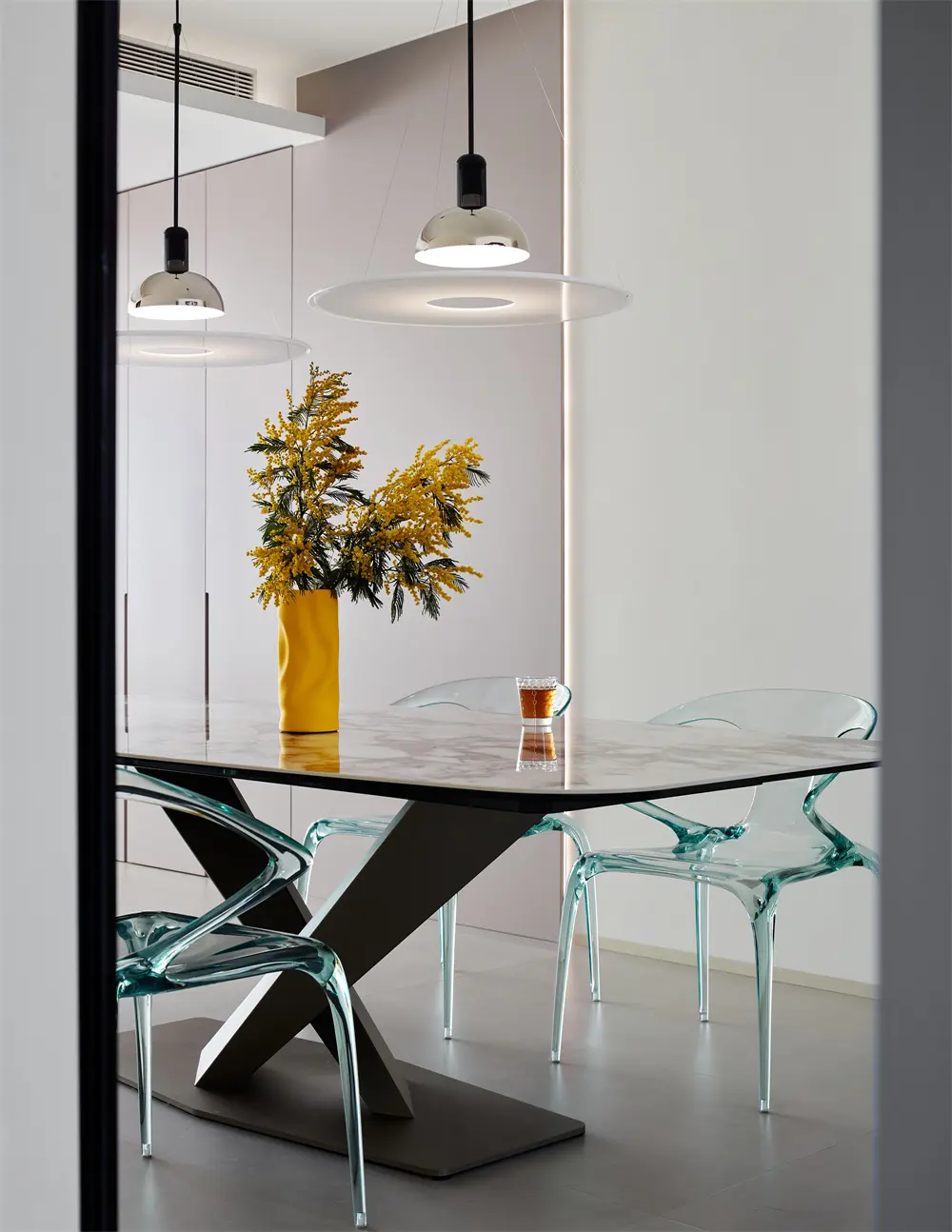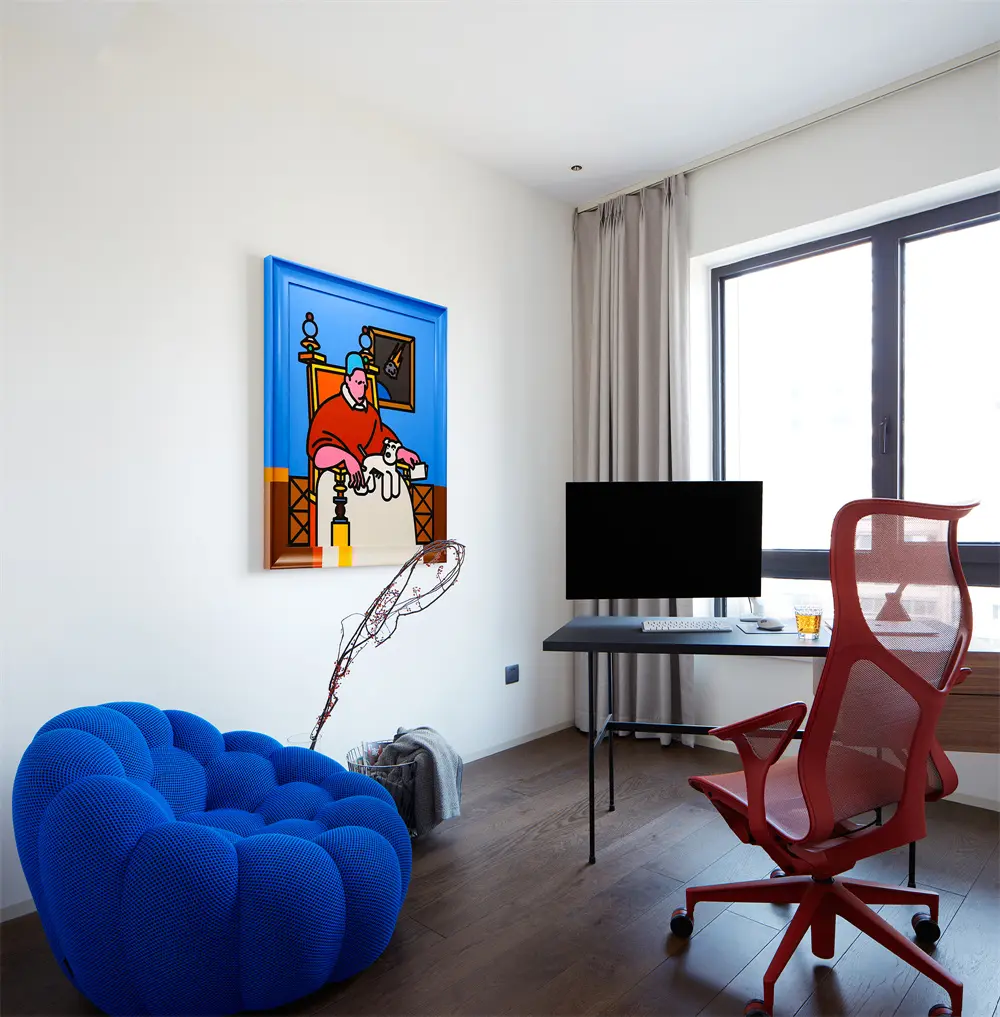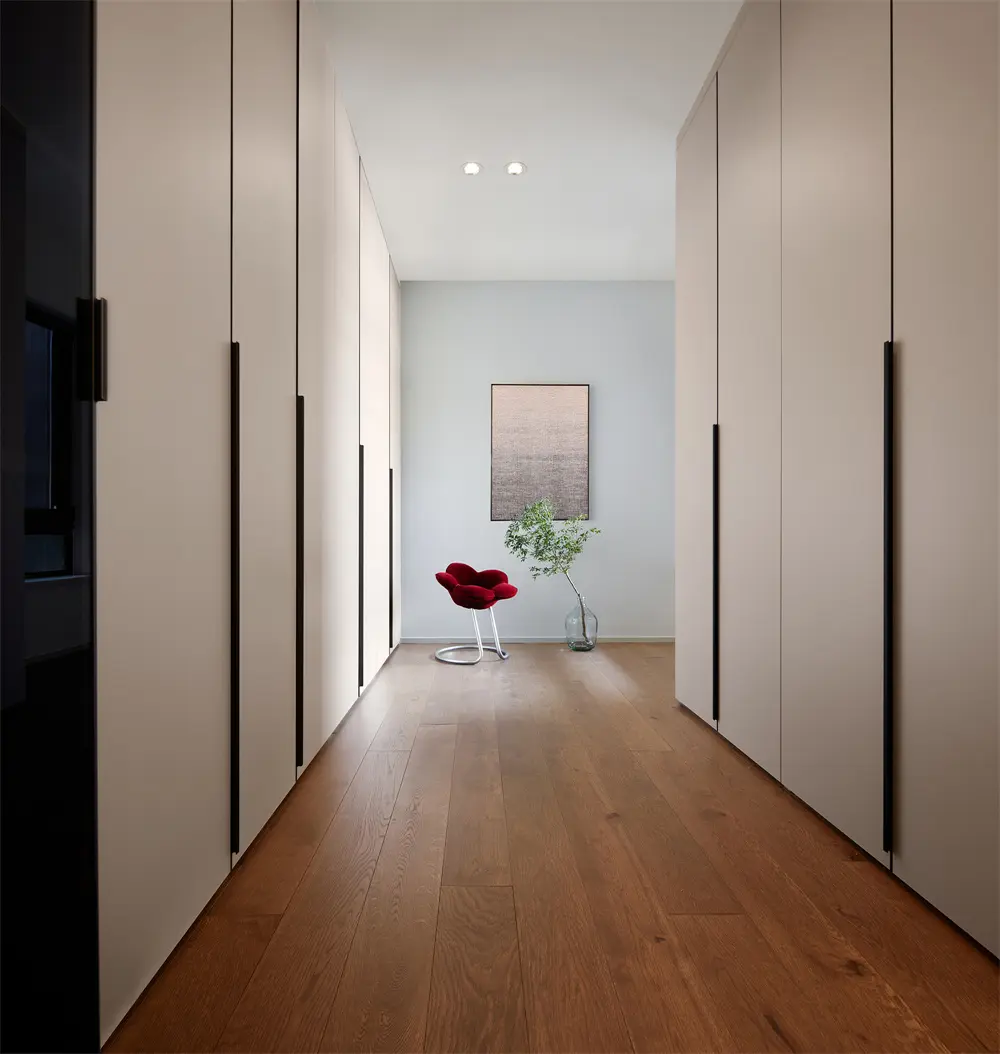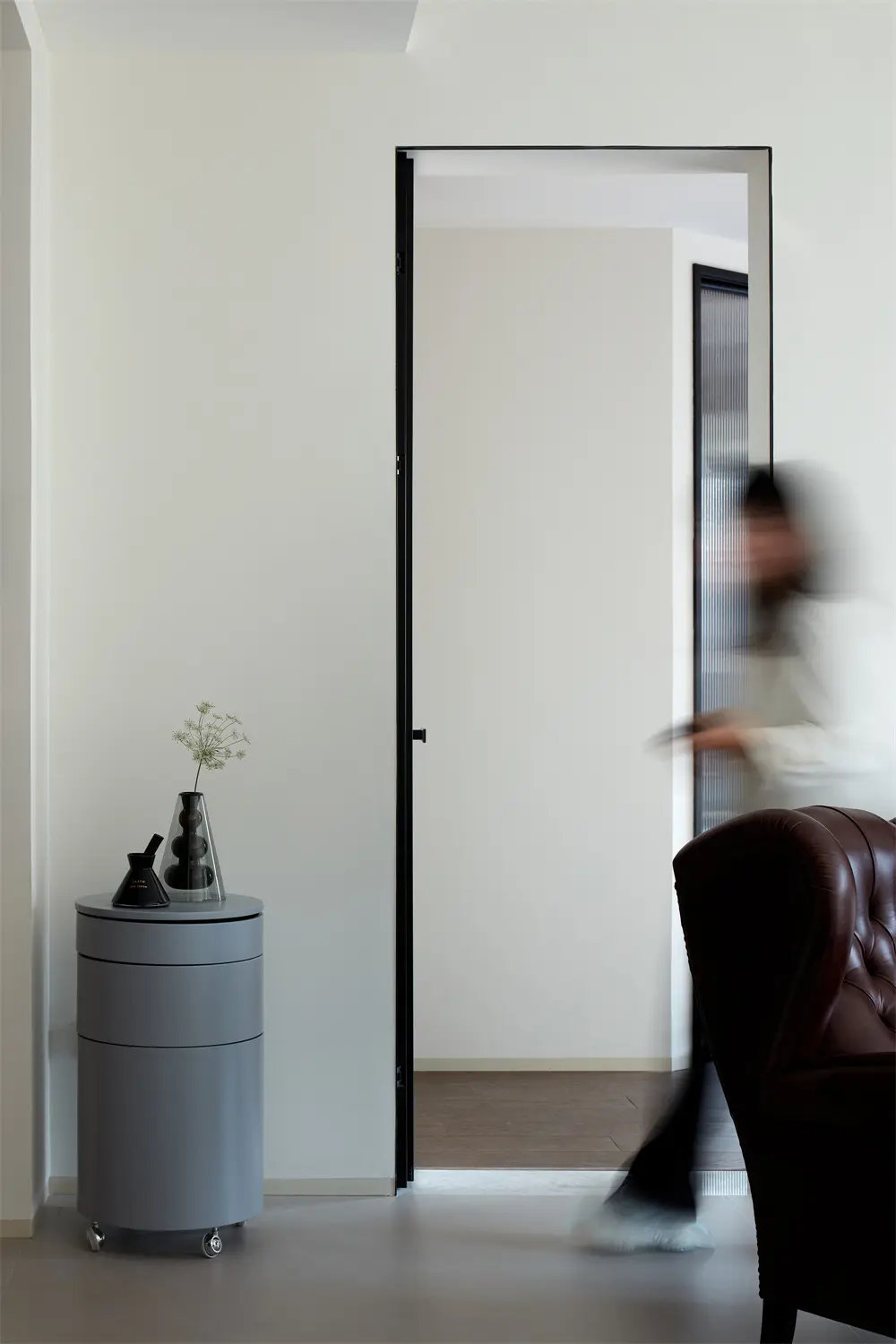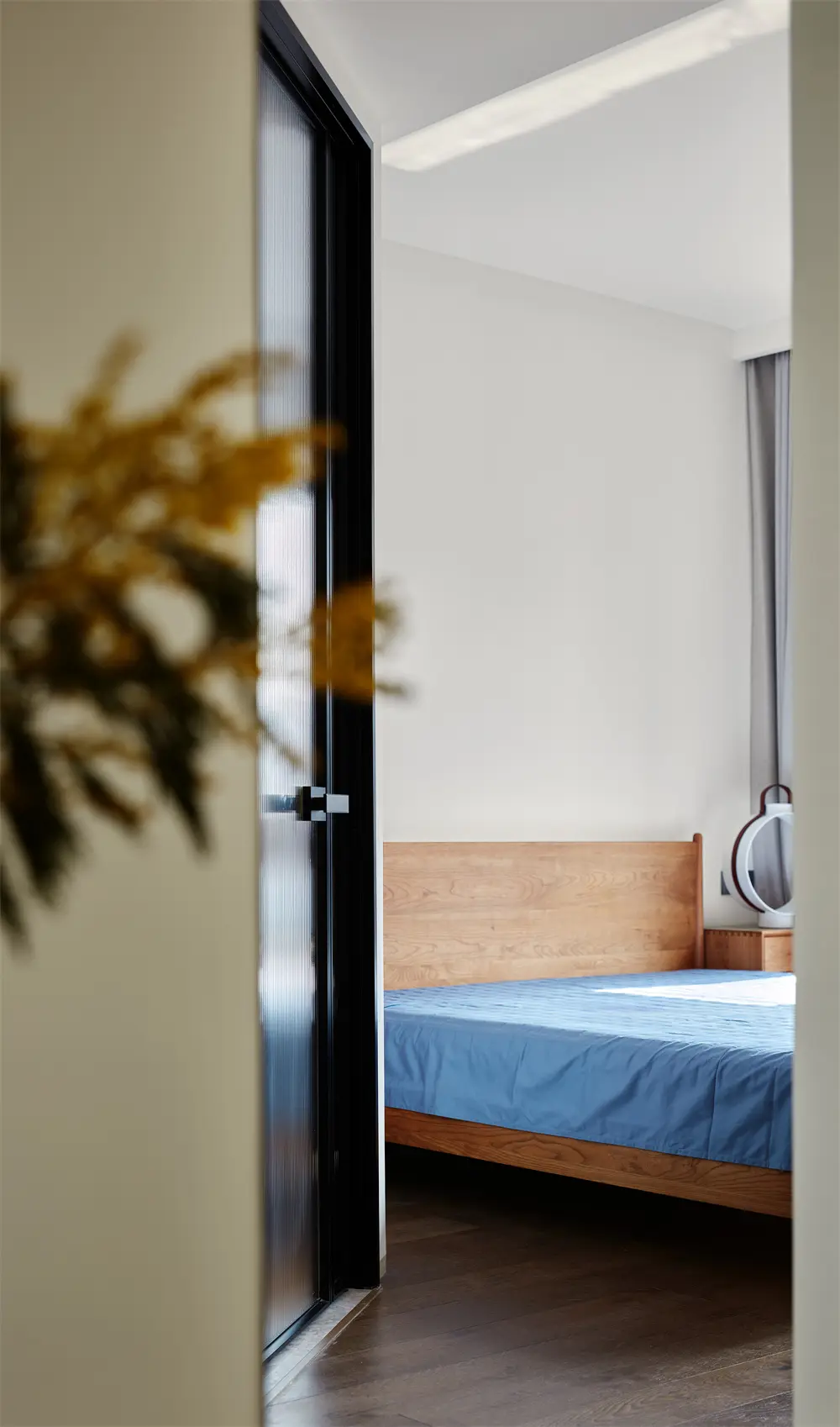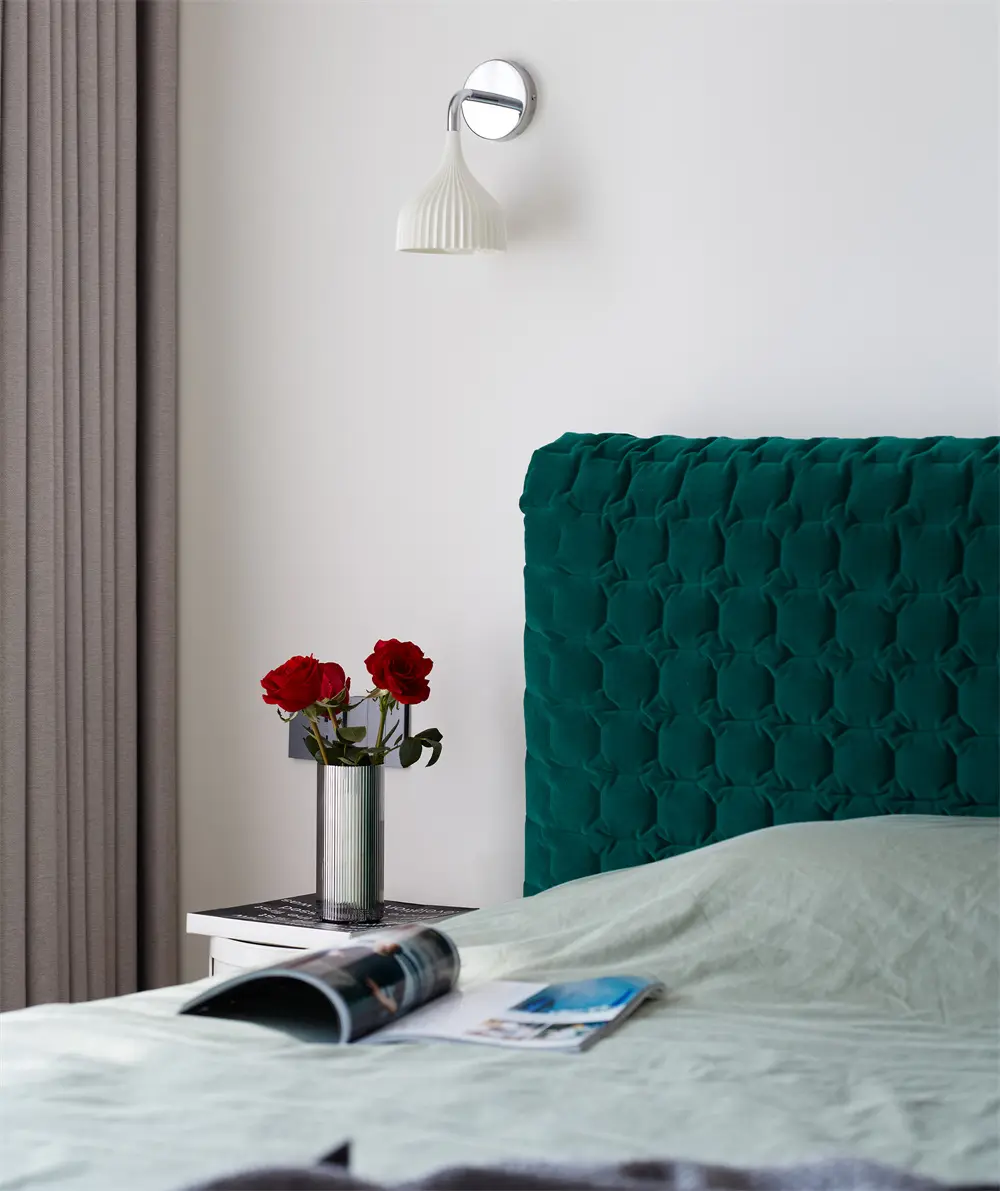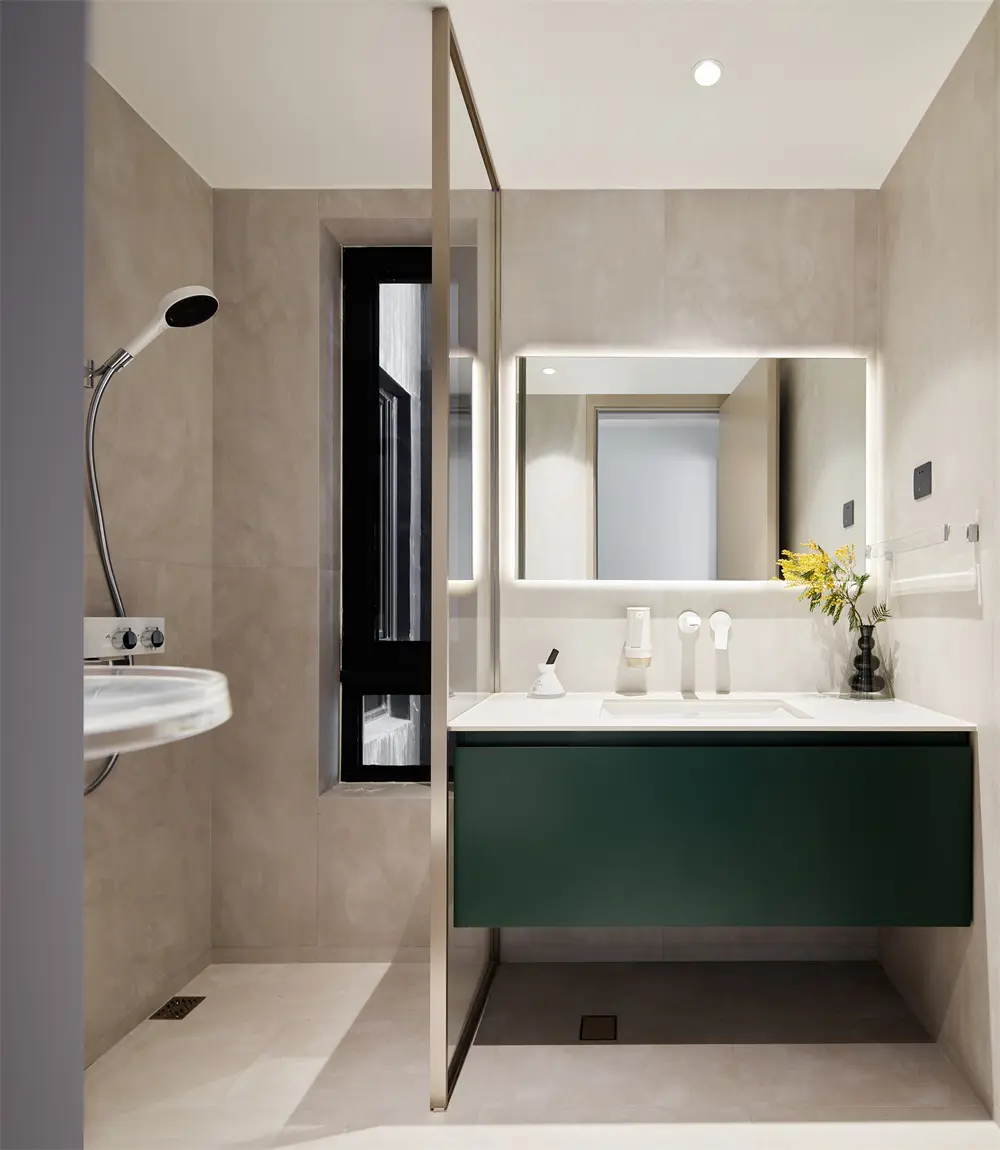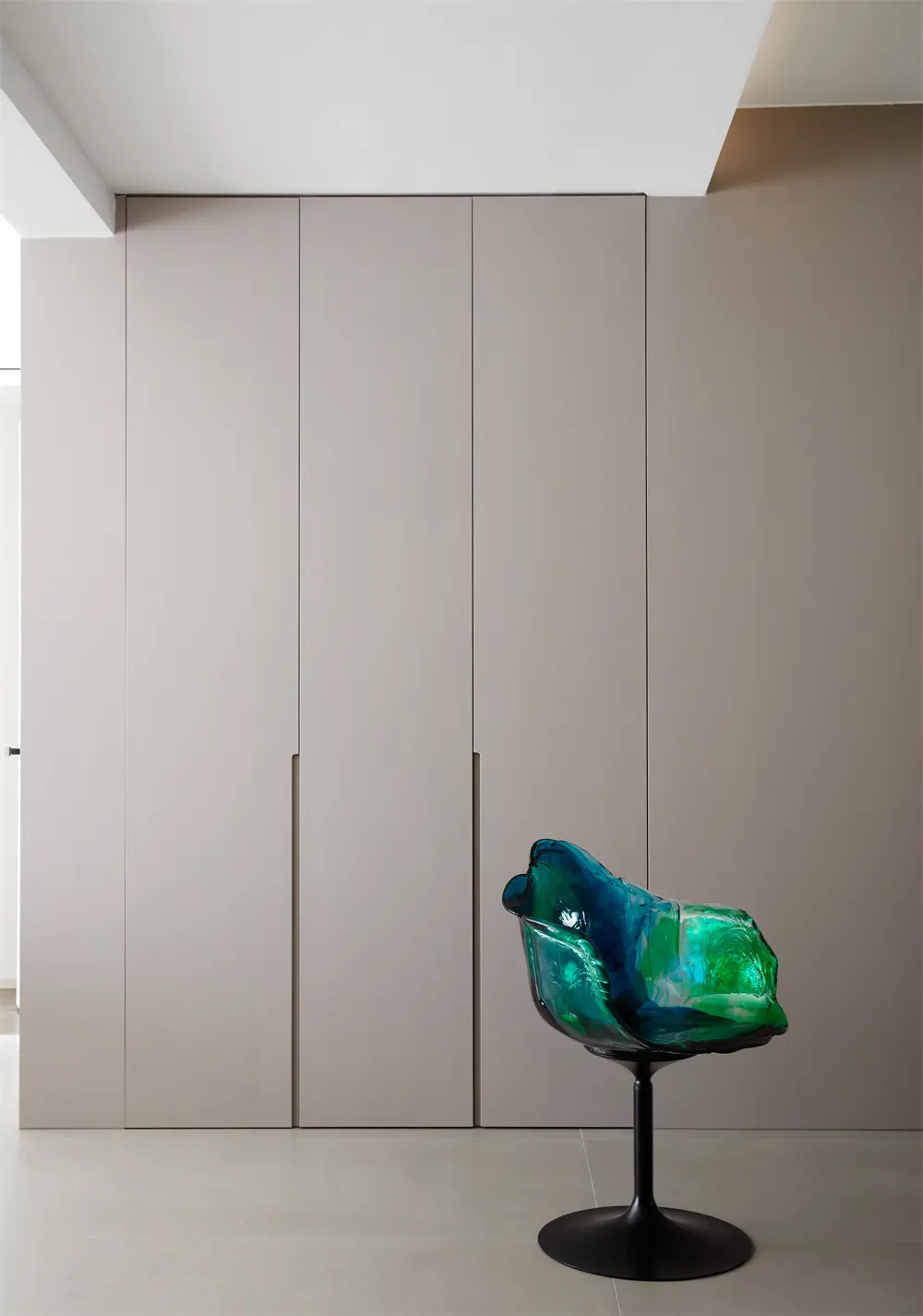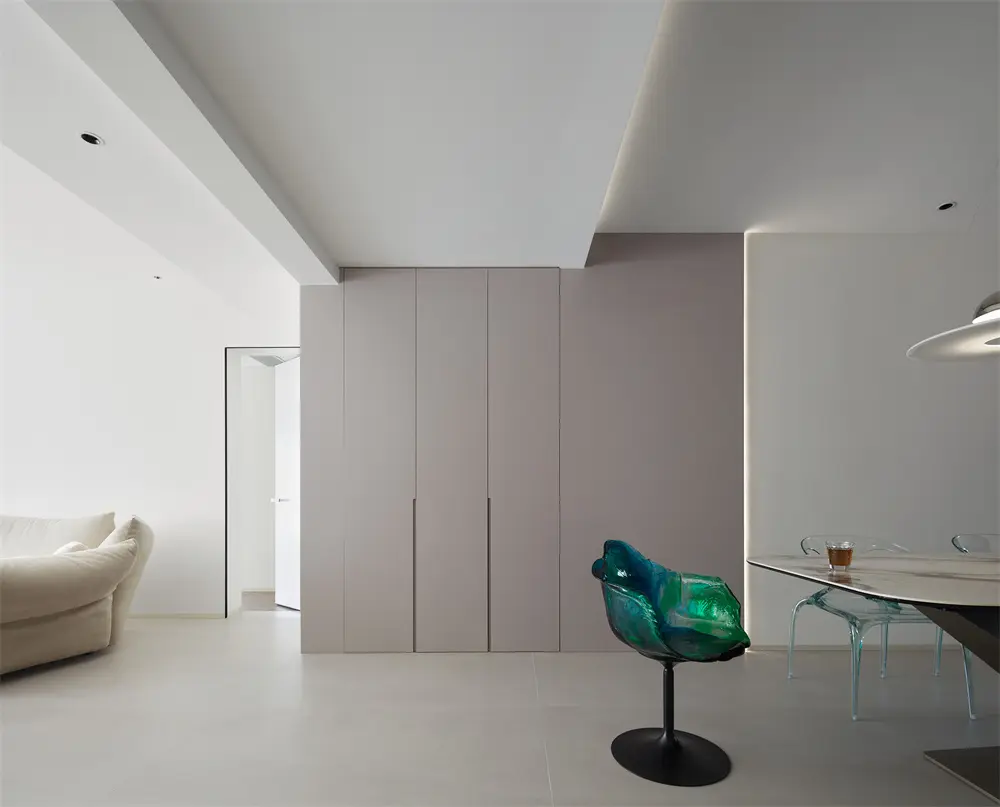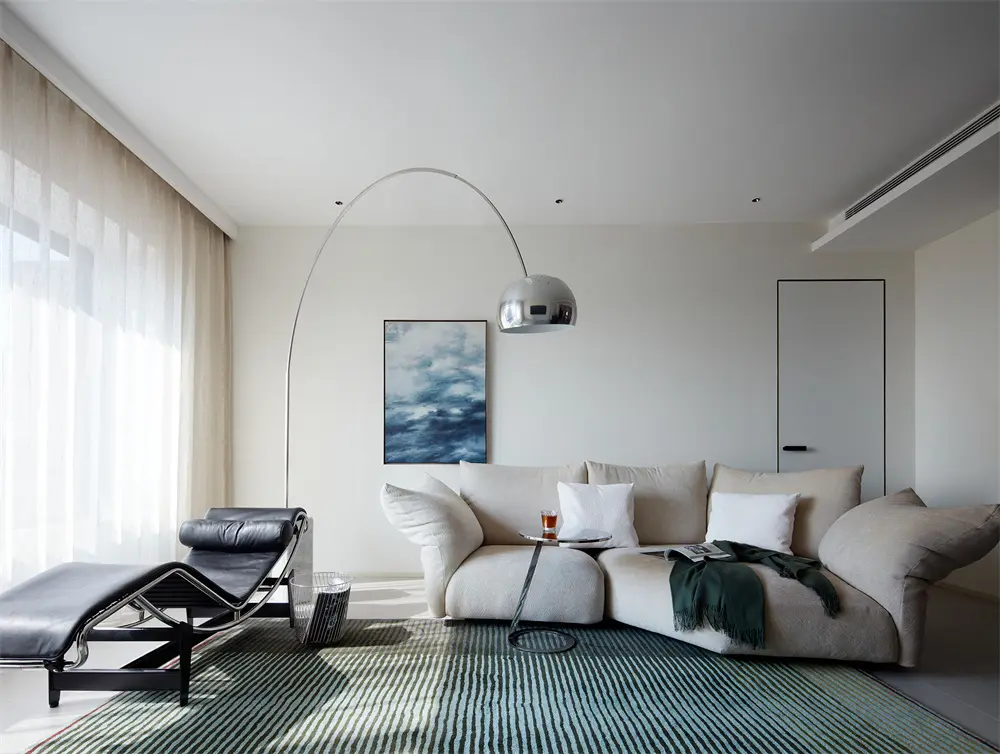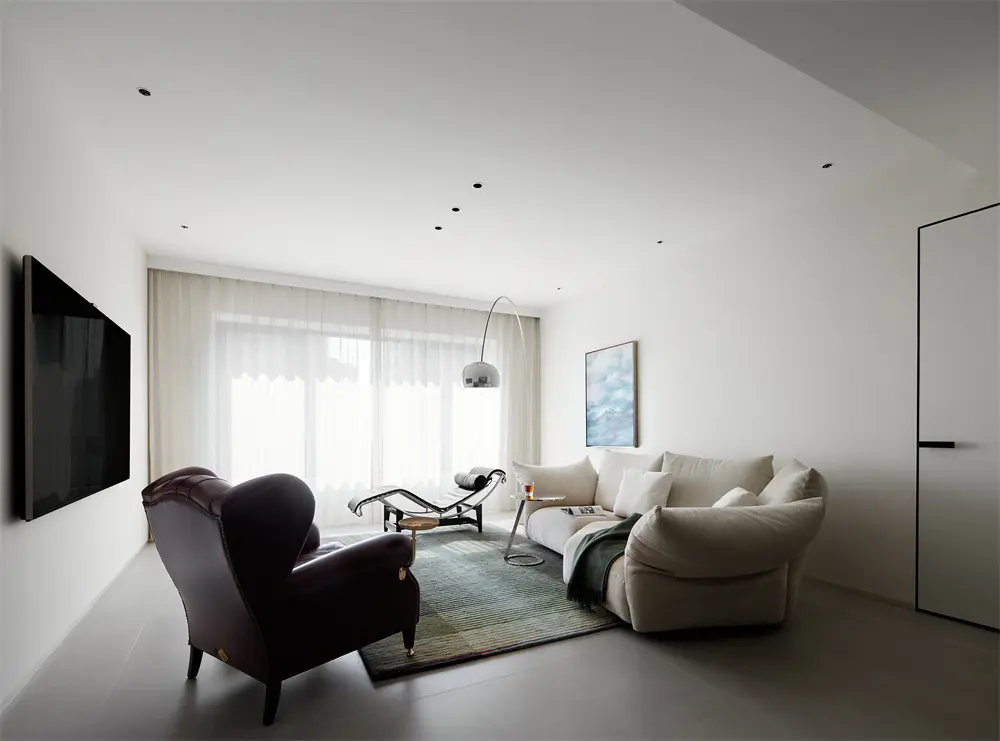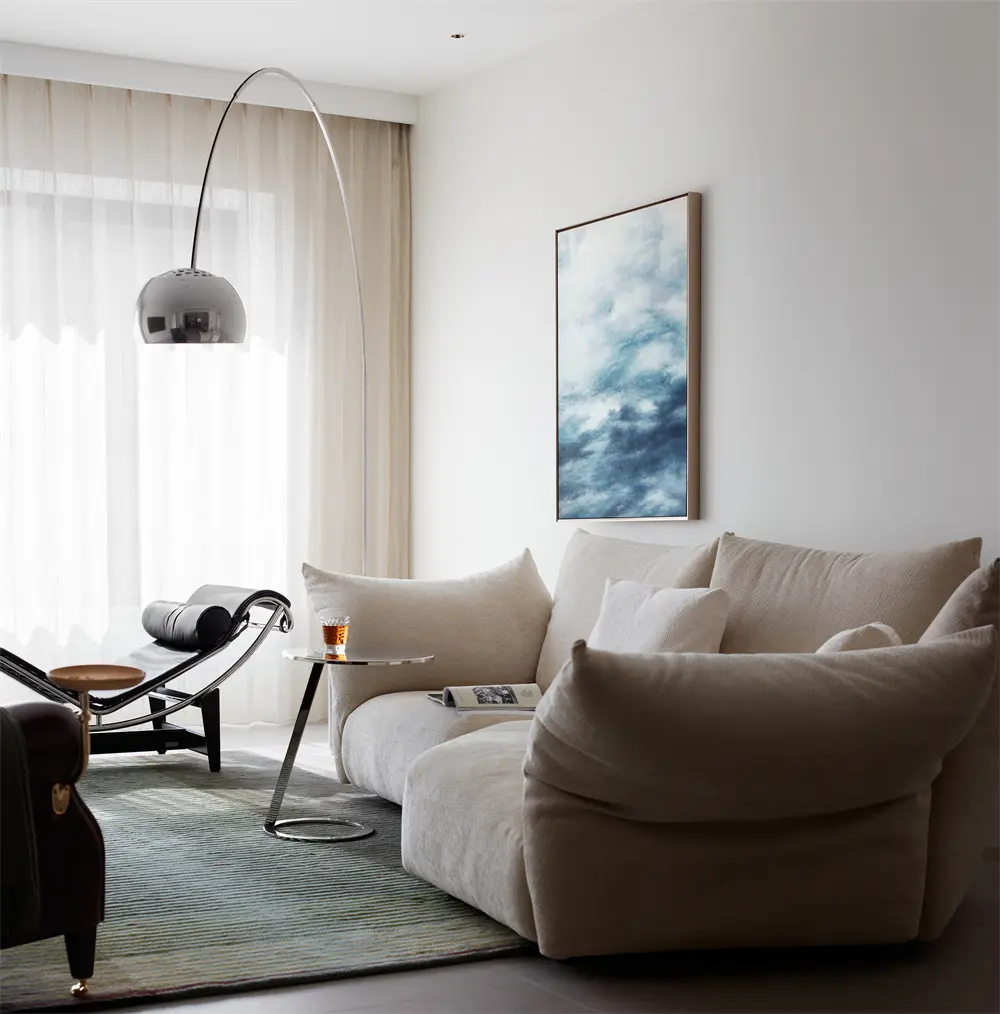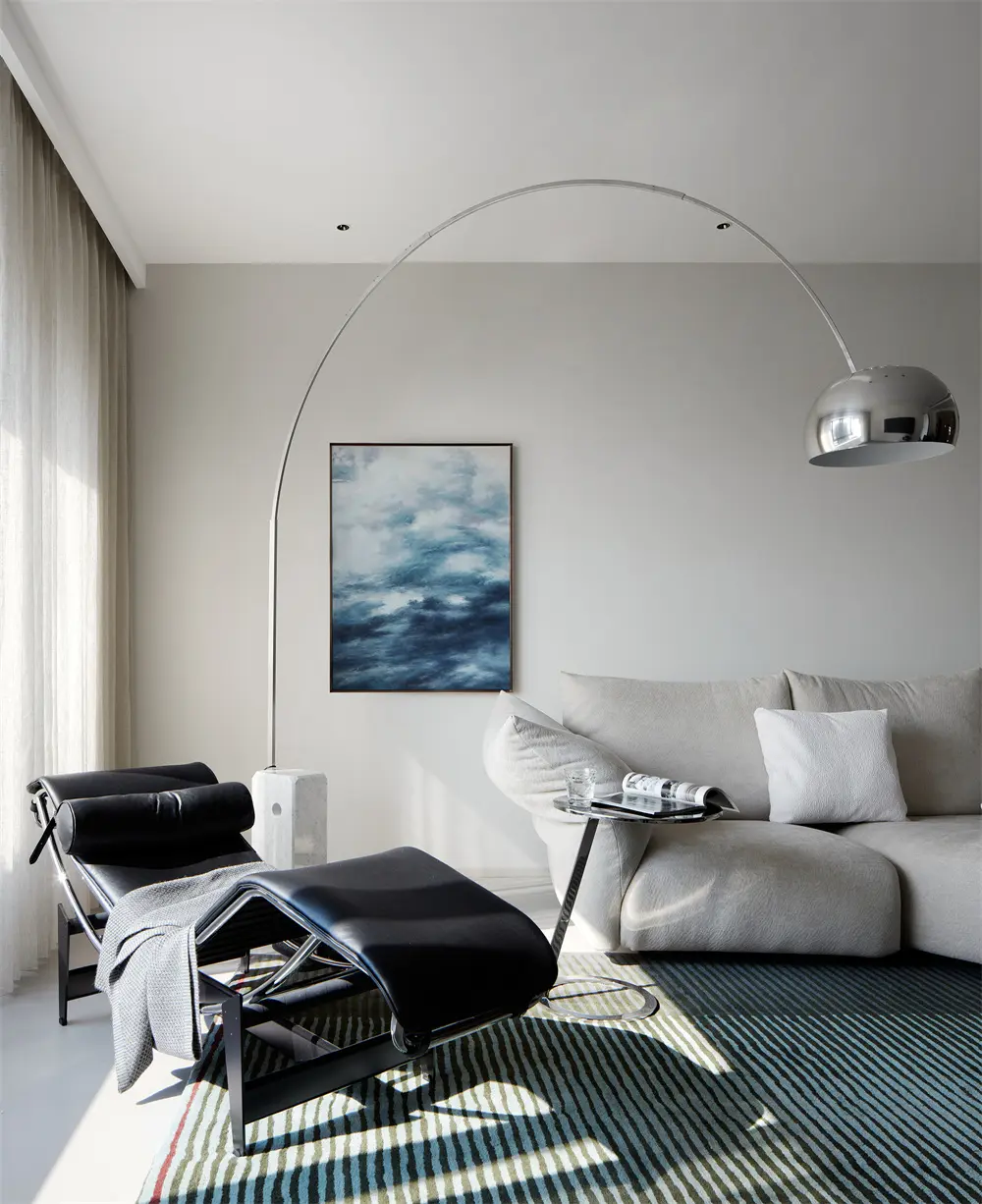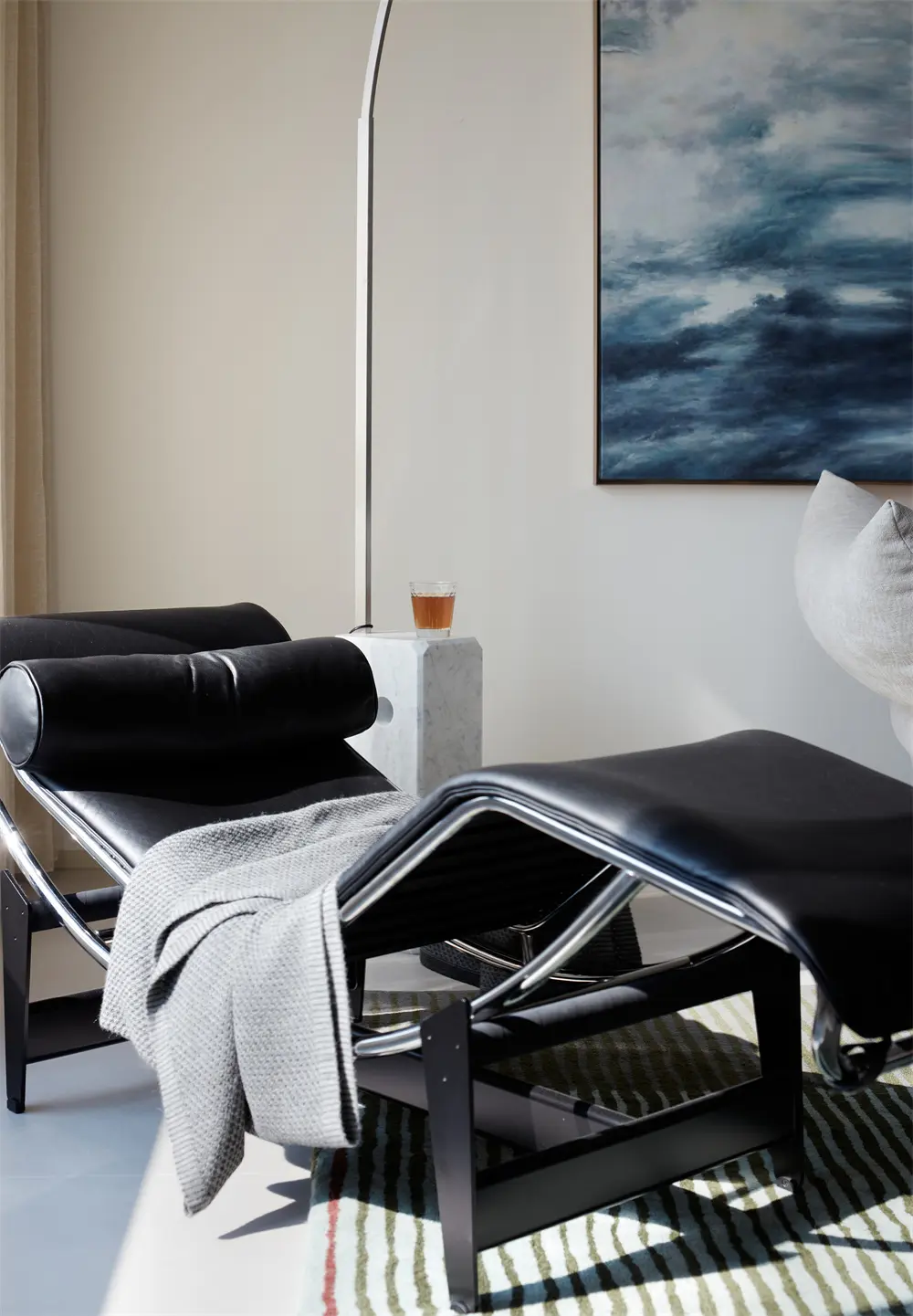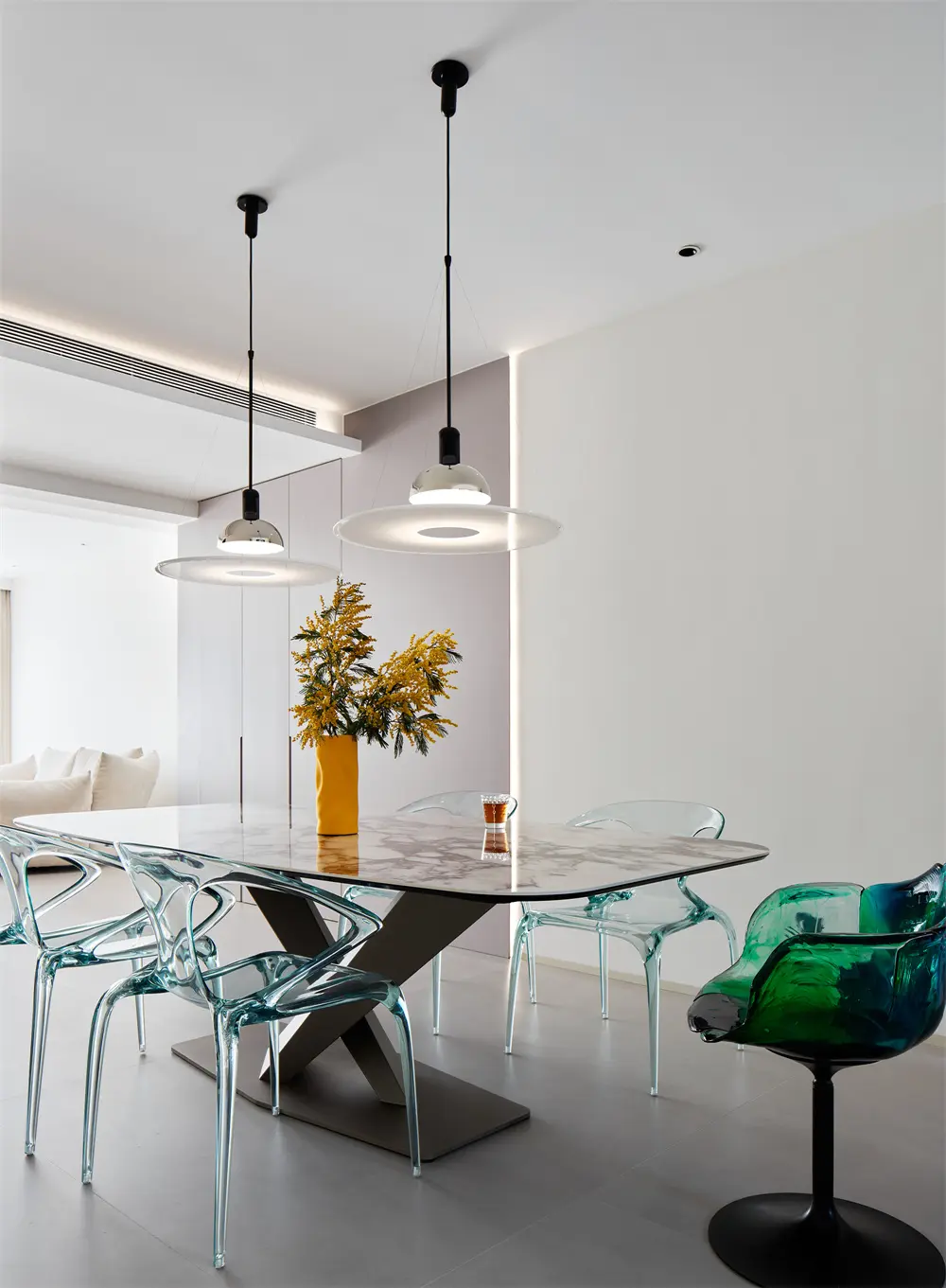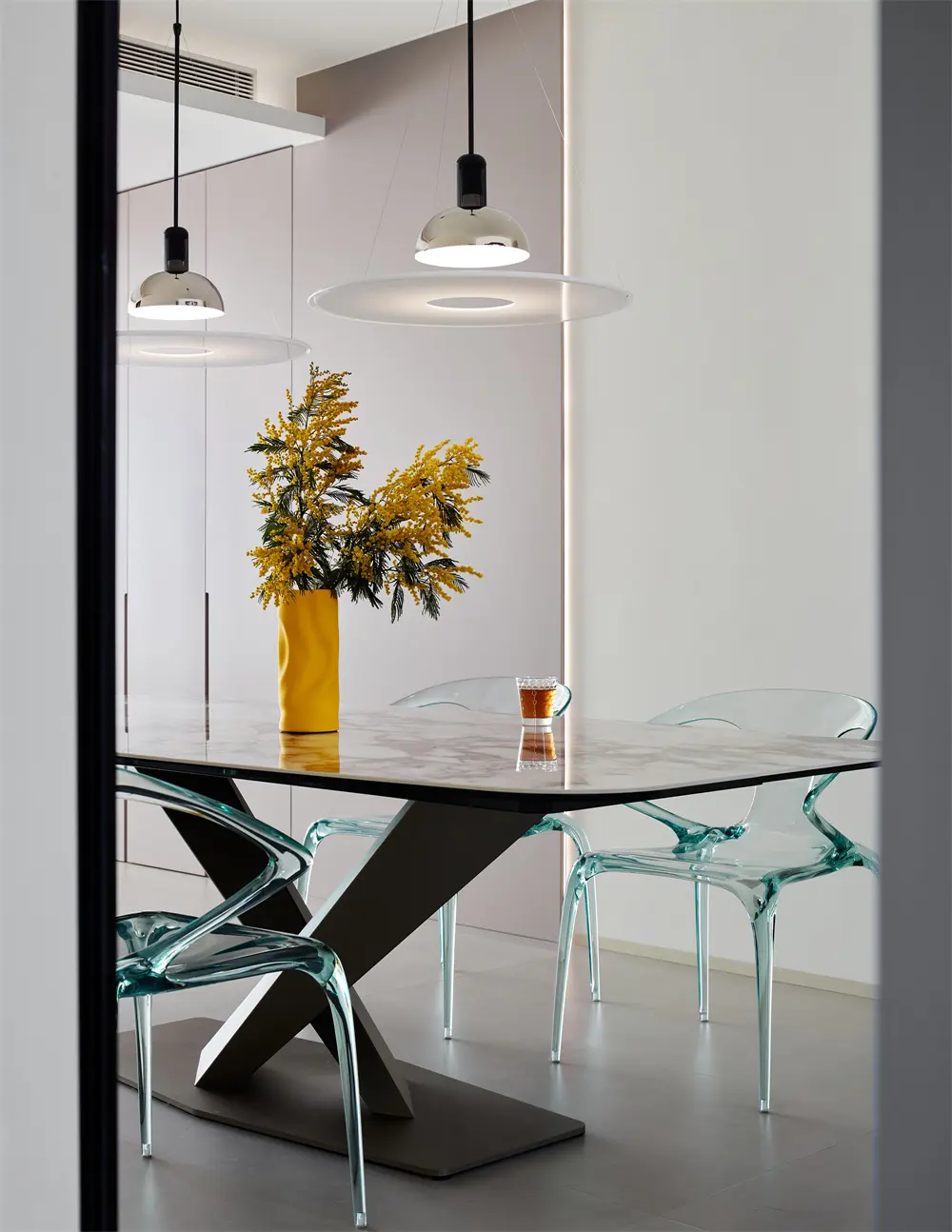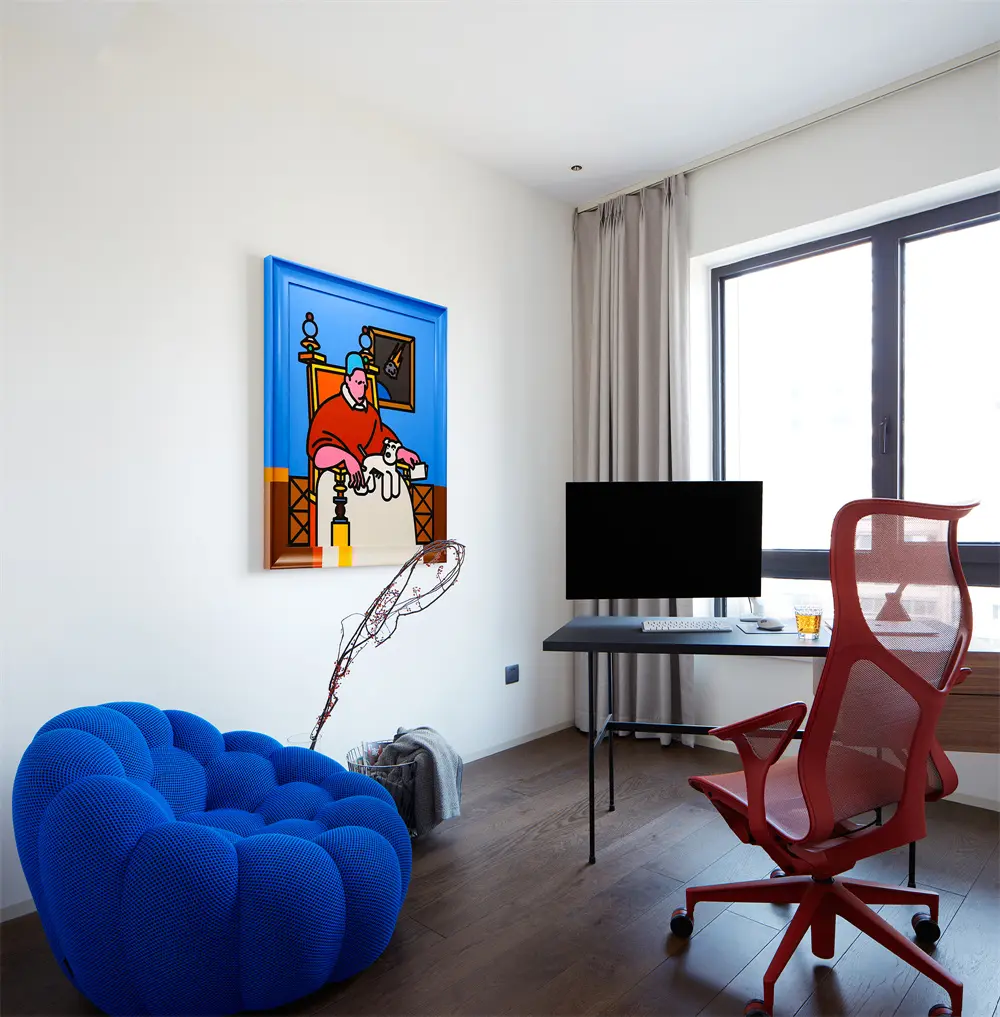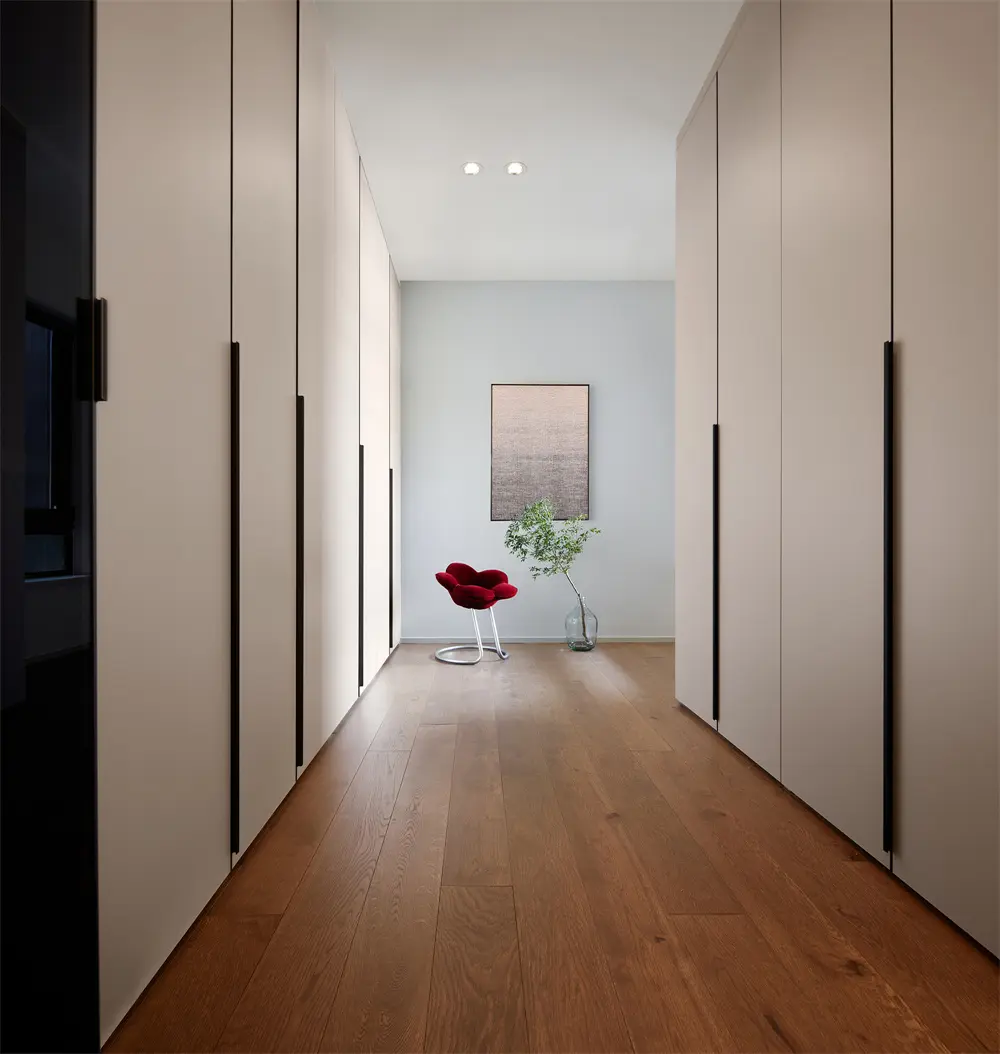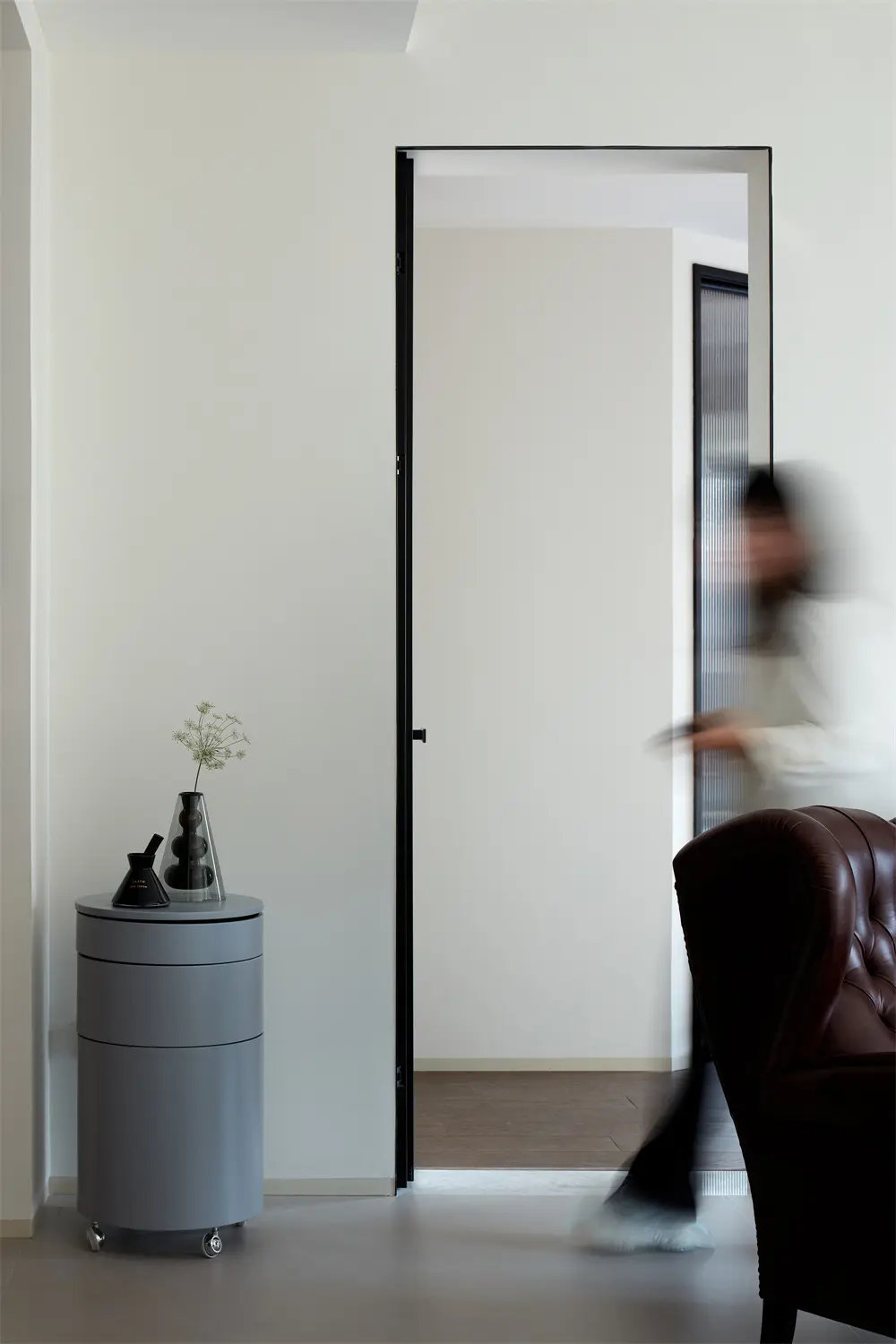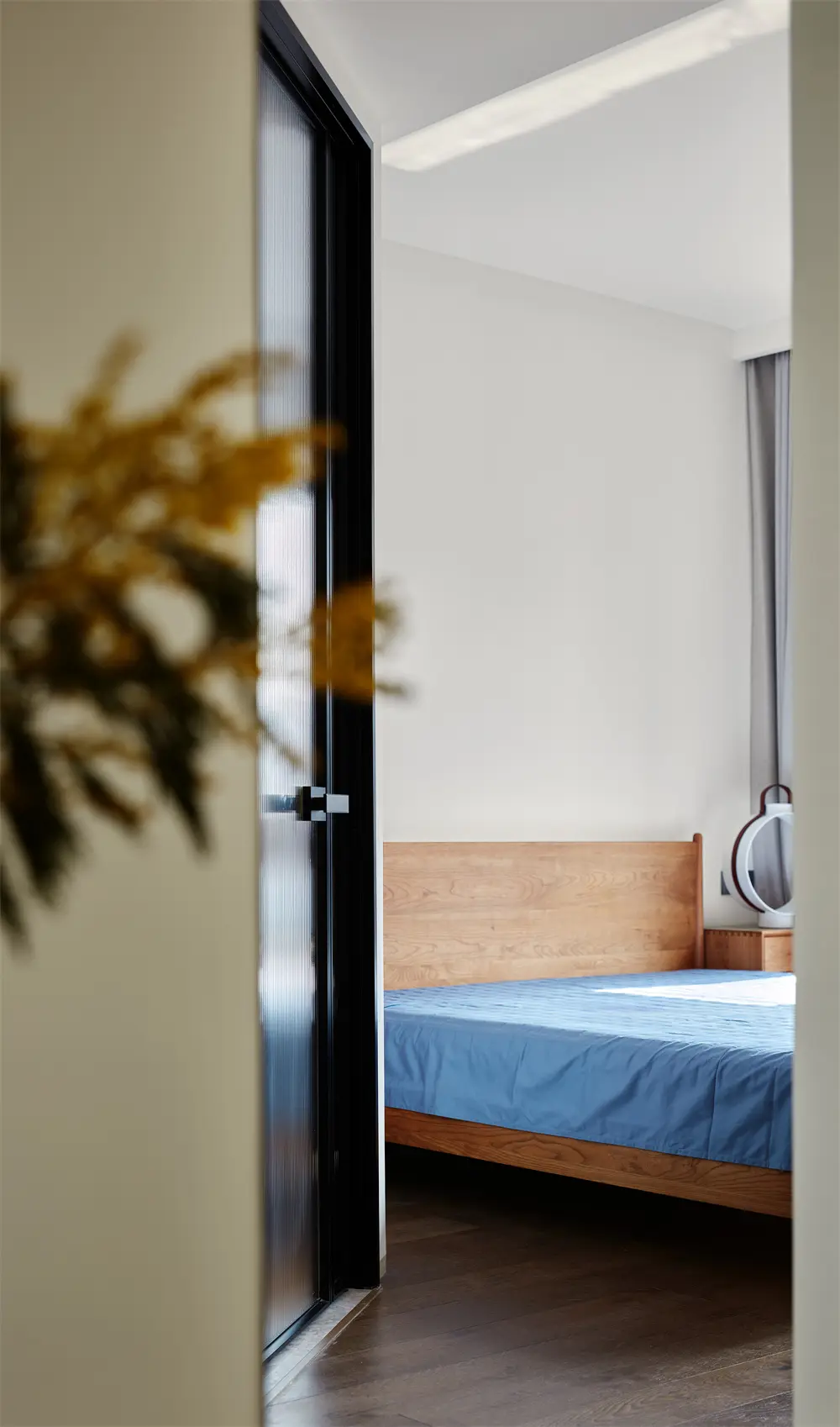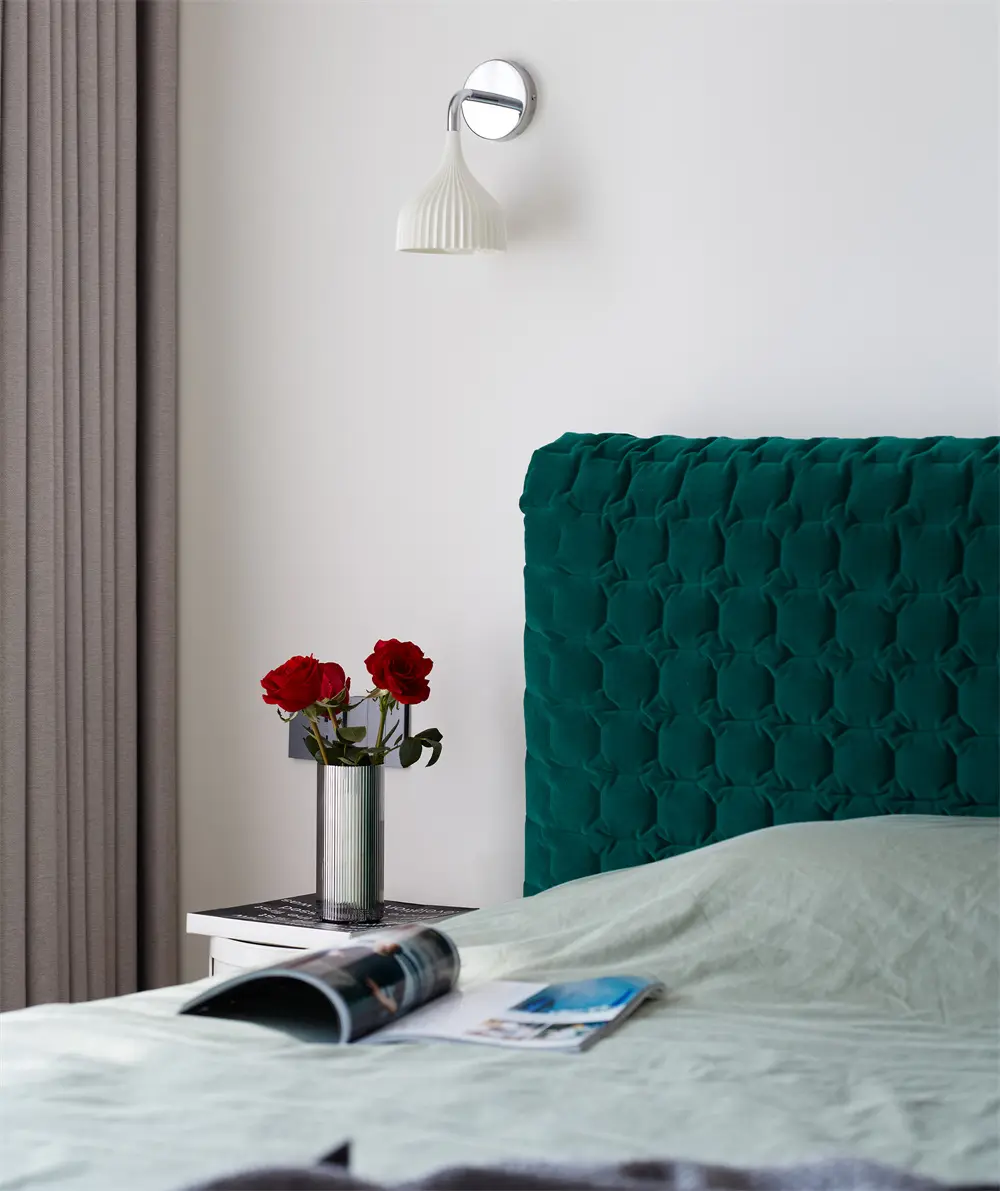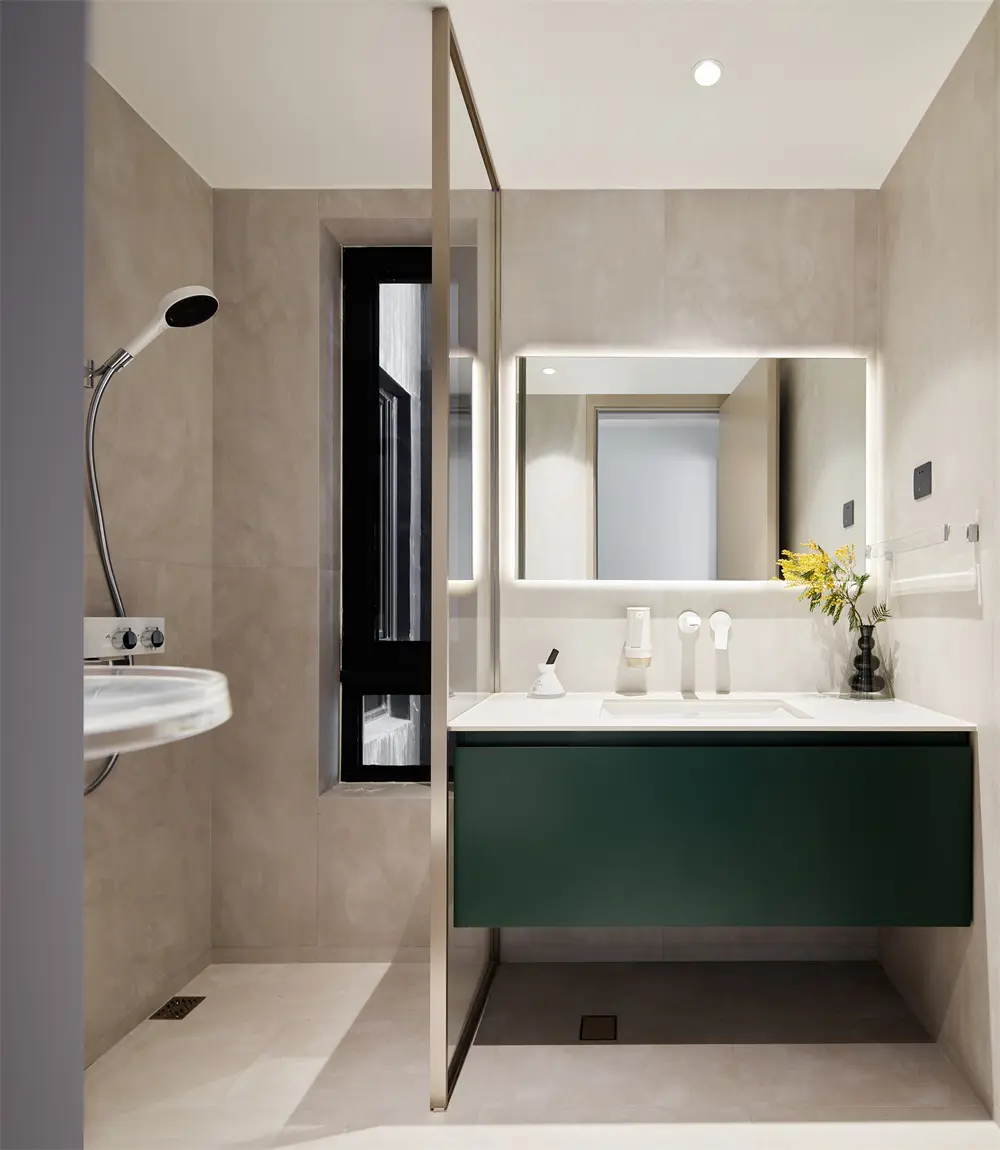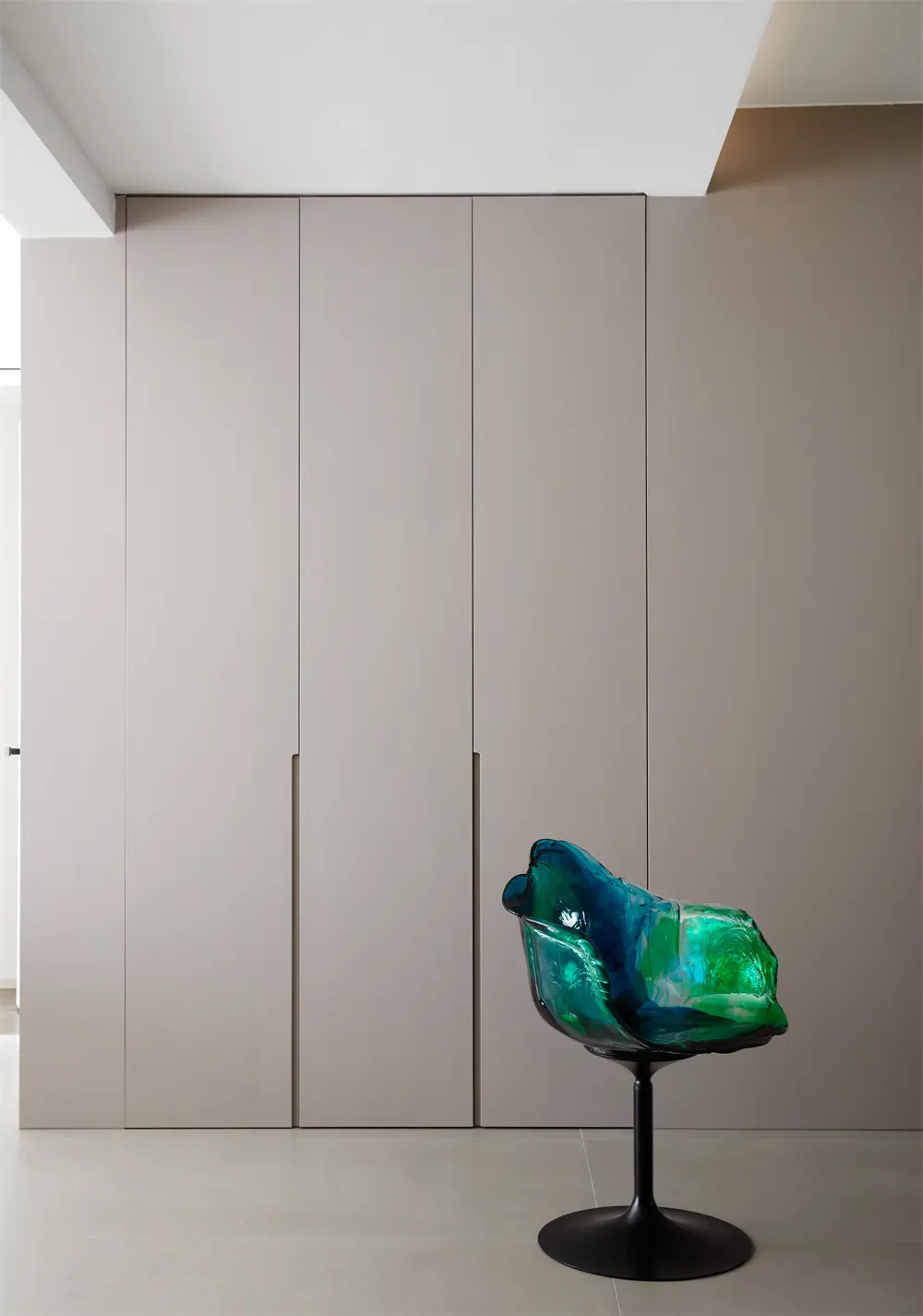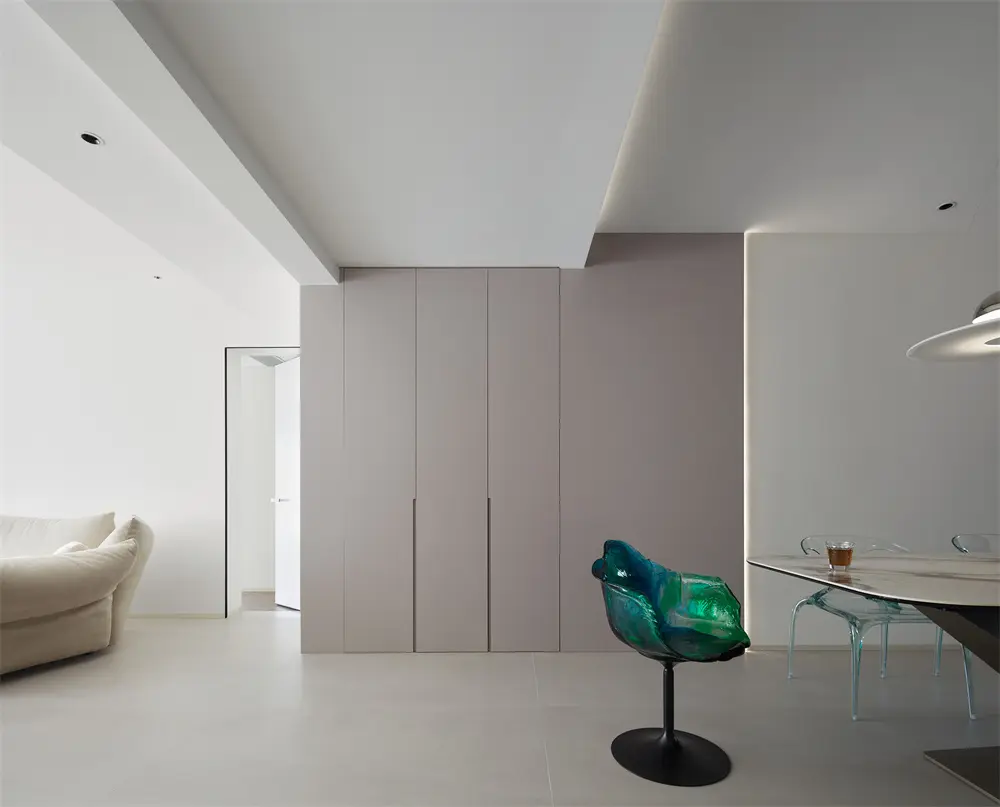 Senior Residential Interior Designer of China Building Decoration Association
BTV co-designer
798 Shared Community Design Consultant
2018-2019 Top 50 Interior Designers of Building Decoration Association
2011-2013 Outstanding Interior Designer of the Architectural Decoration Association
2010 Building Decoration Association Excellent Work Award
2009 China Indoor Environment Art Competition Excellence Award
He has been to Milan, Paris, nd other cities for exchange and study; His works have been published in Sohu, Fashion Home, and other media magazines many times.