Background: The project is designed for a clothing buyer to work and rest in an indoor space. The client wanted to create a comfortable, functional, and advanced living and working environment in a limited space. The design team aimed to maximize the use of the space while maintaining a simple yet welcoming atmosphere.
Design concept: The design concept for this project is to combine modern and simple elements to create a functional, fluid, and transparent interior space. With carefully selected furnishings and color schemes, we provide owners with a comfortable and stylish living and working experience.
Open layout: To maximize the use of limited space, the design uses an open layout that integrates the living room, dining room, and kitchen, while making some spatial distinctions through different heights and levels. With reasonable spatial planning and furniture placement, smooth connections between different areas are ensured. It can also meet the work needs of owners who typically shoot video and broadcast live.
Neutral colors: The design is dominated by neutral colors, such as white and wood, to create a fresh and comfortable atmosphere throughout the space. These shades also provide flexibility for subsequent home decor. In addition, some green iron elements were added to give the whole space a bit of exotic flavor.
Use of natural light: The design takes full account of the use of natural light, with outdoor light entering the interior through large windows to create a bright and transparent atmosphere. The indoor-outdoor connection uses wrought-iron glass doors that can be fully opened to better integrate inside and out.
Details: Based on simplicity, add interest and personality to the space with a selection of elaborate details such as art paintings, decorative lamps, and plants.
Private Space Design: The bedroom design focuses on creating a quiet, relaxing private space. Soft lighting, comfortable bedding, and sensible storage solutions combine to create a livable bedroom environment.
Summary: By blending modern, natural, and comfortable elements, this interior design project succeeds in creating a workspace that is functional and aesthetically pleasing. The design team fully respects the client's needs and provides a satisfying living experience for the client through sound spatial planning and carefully selected decorative elements.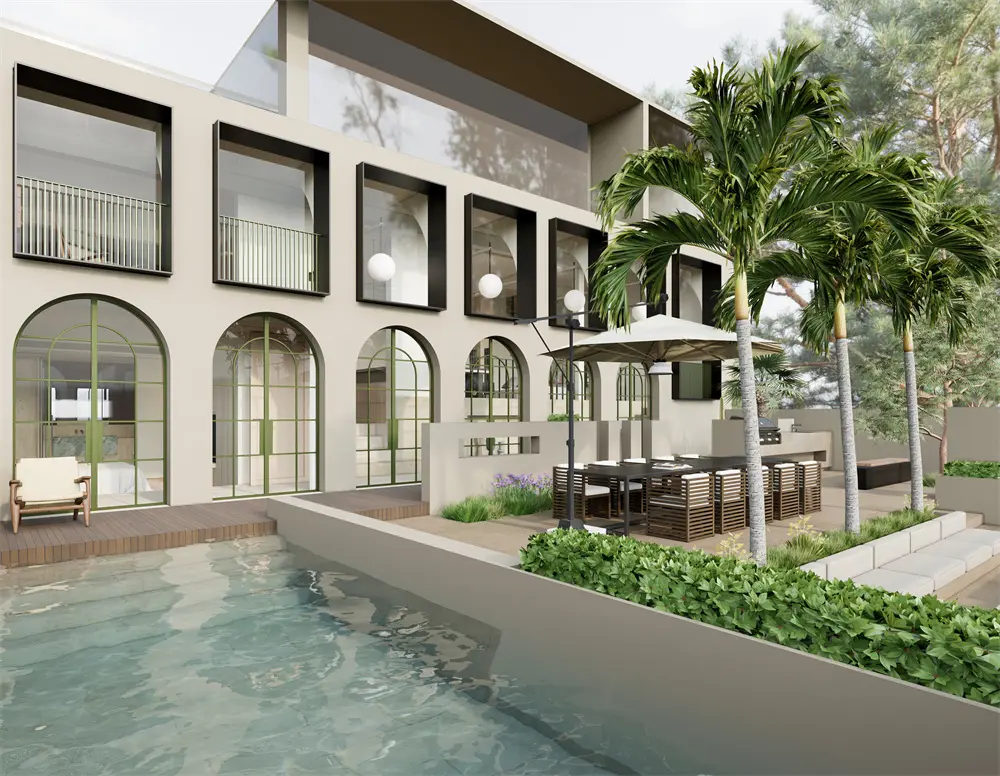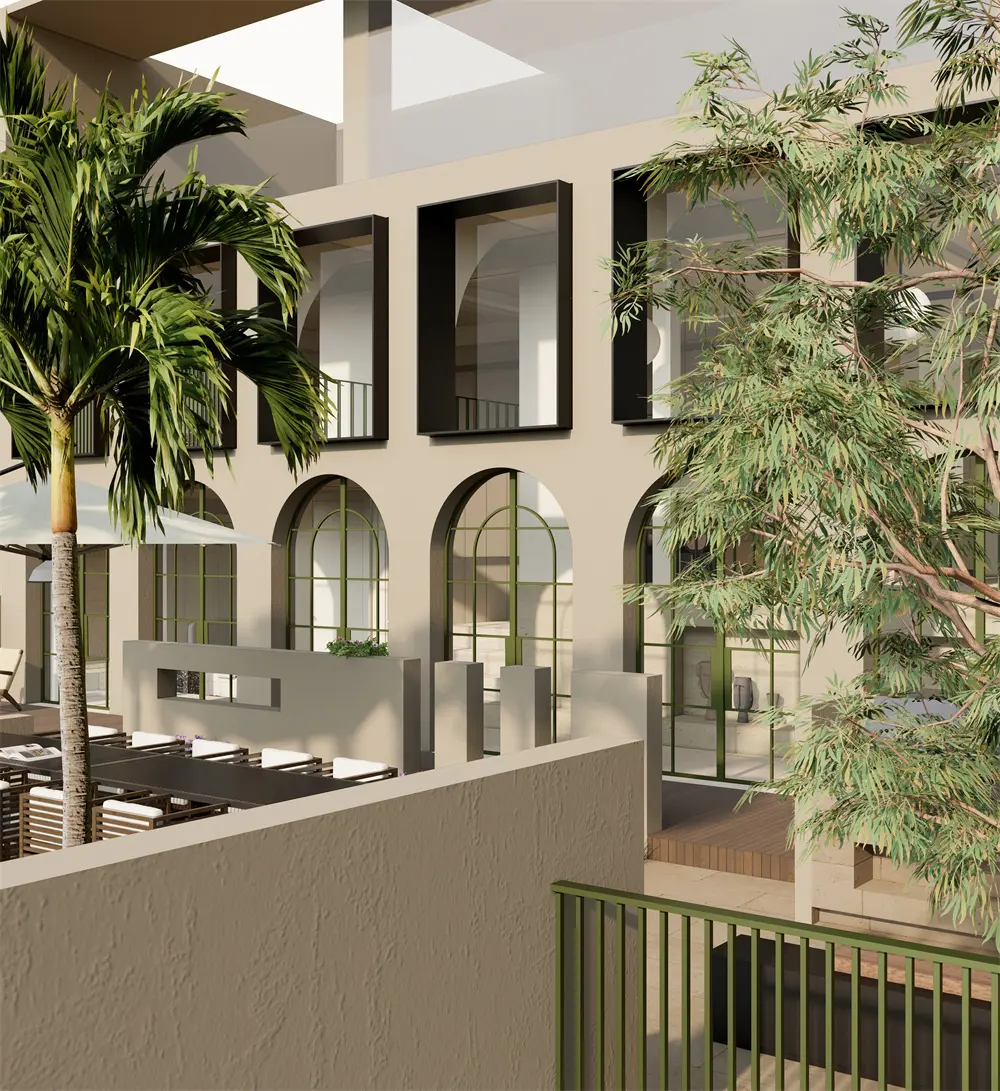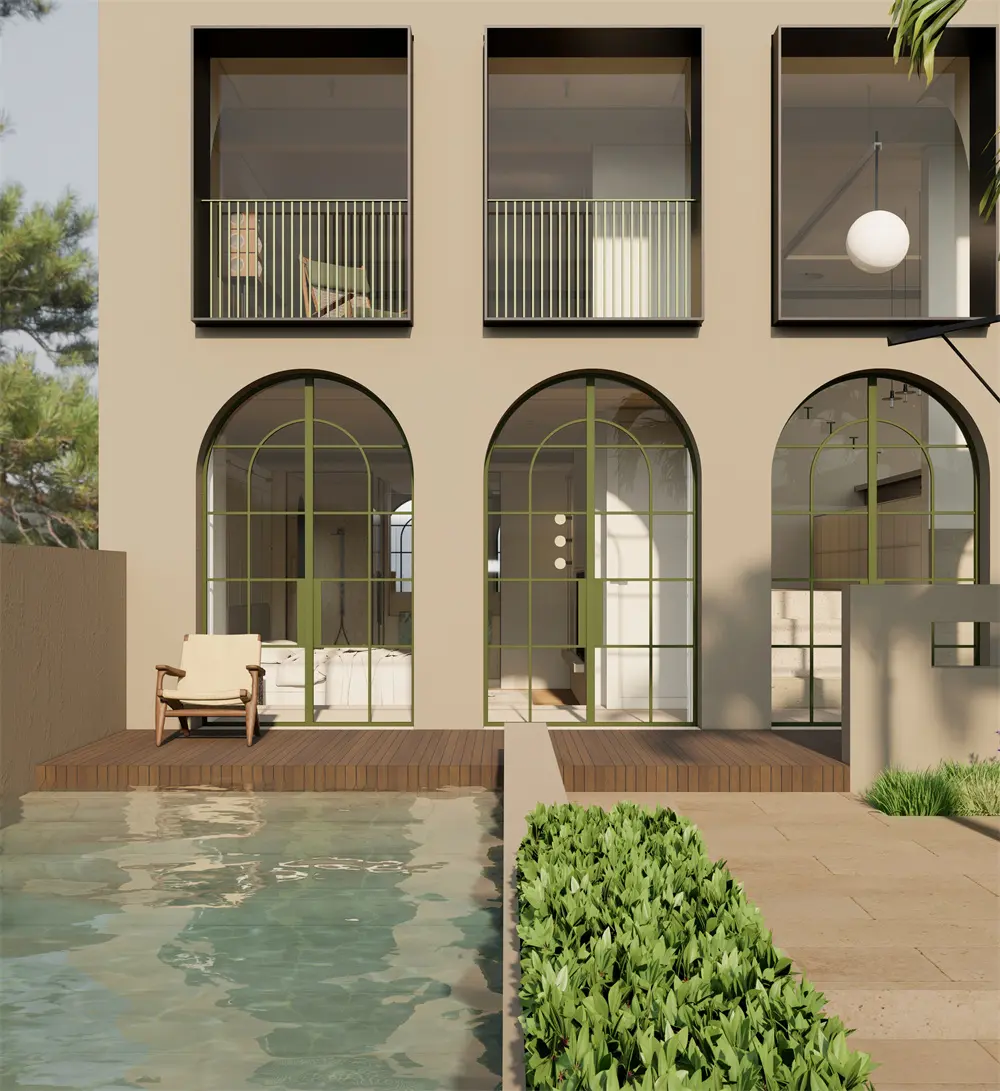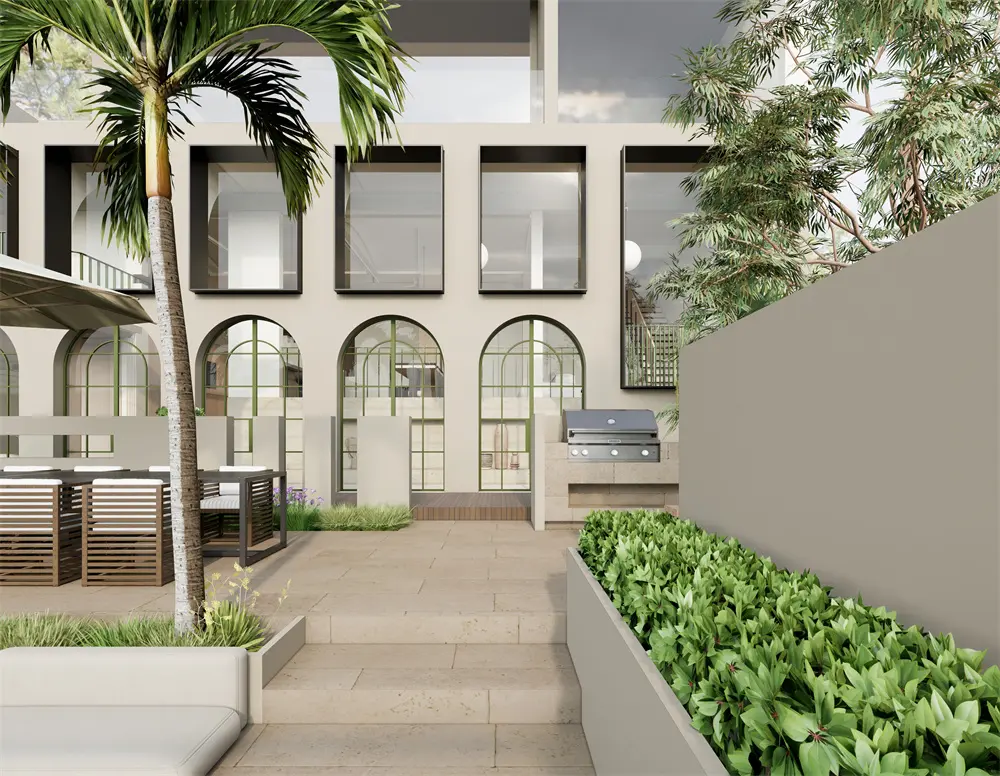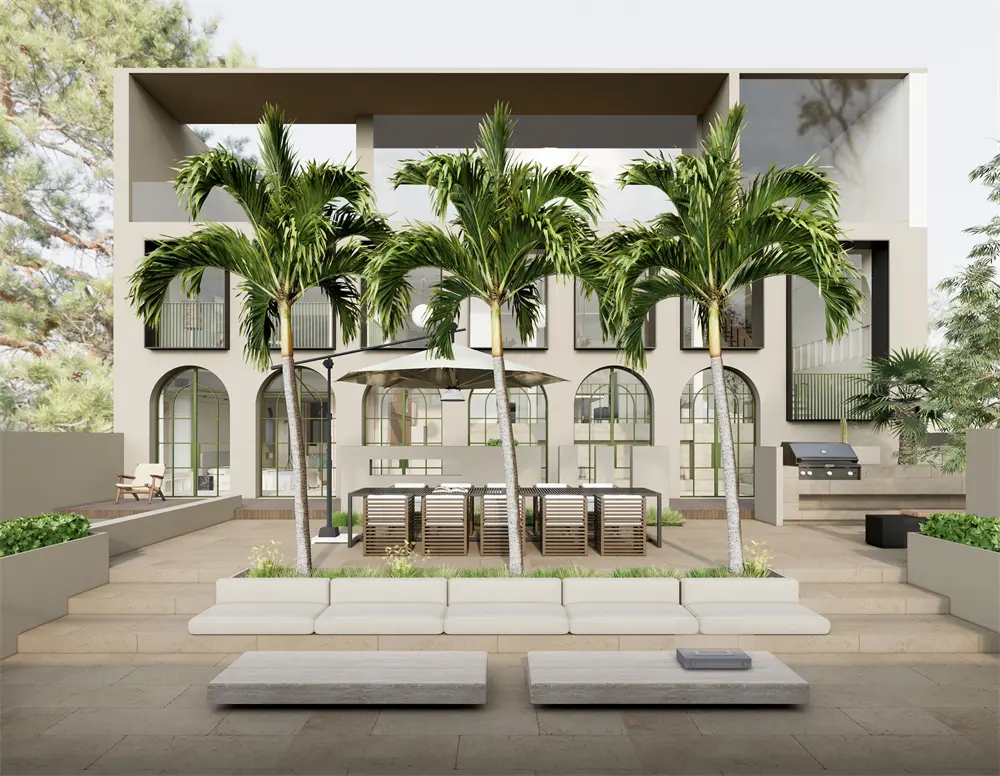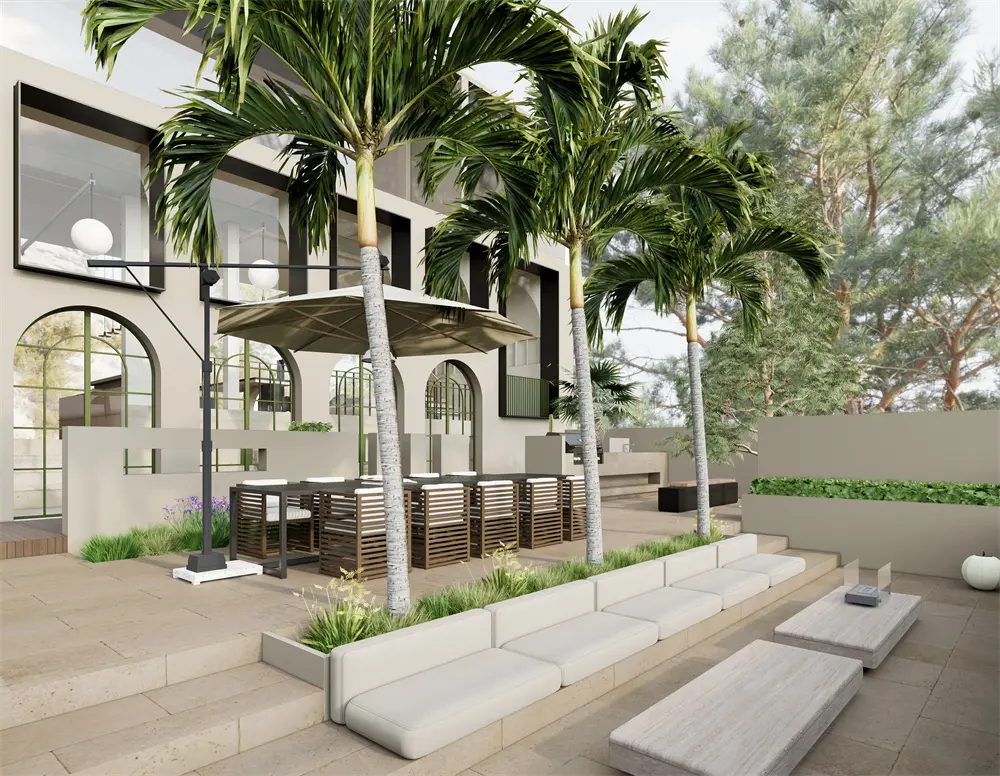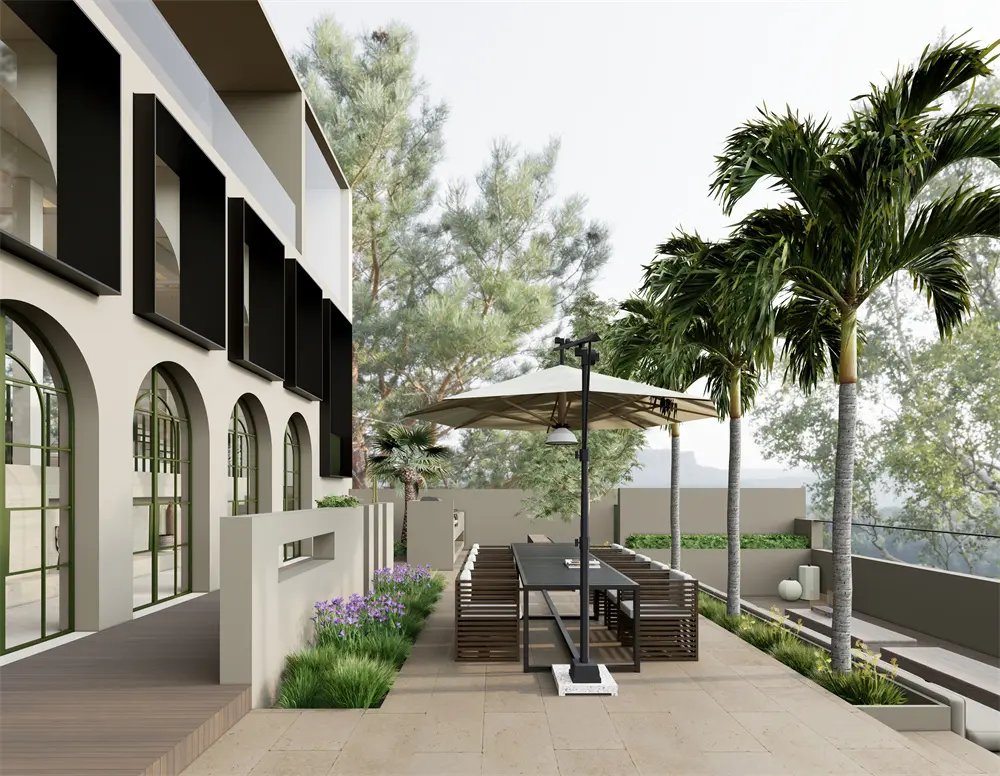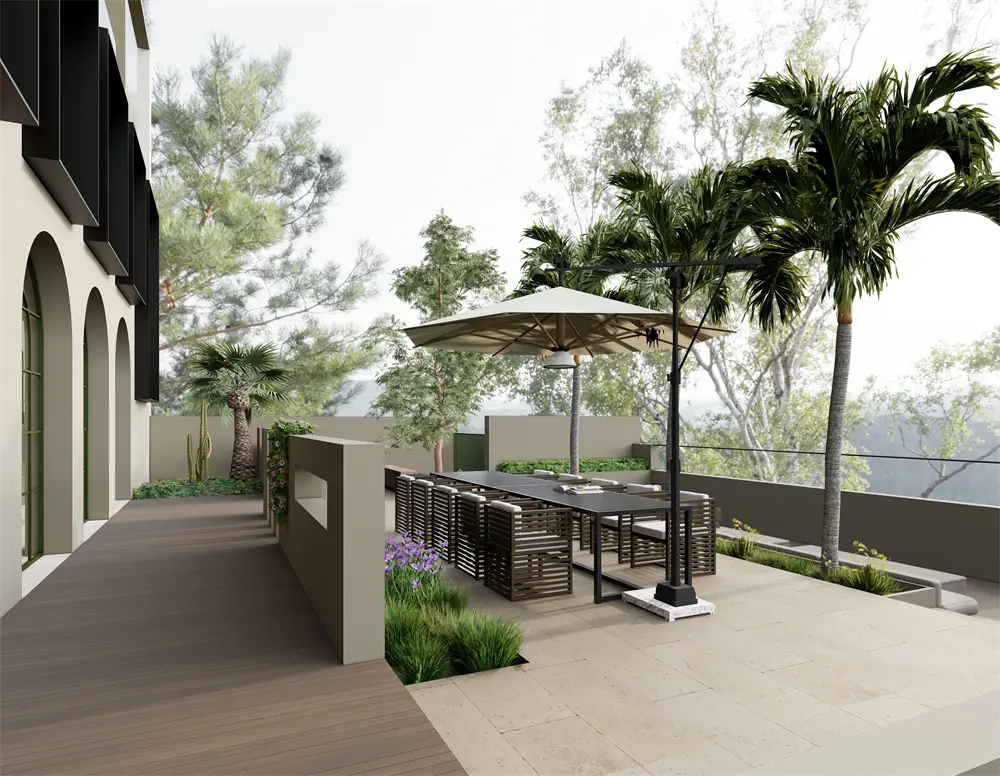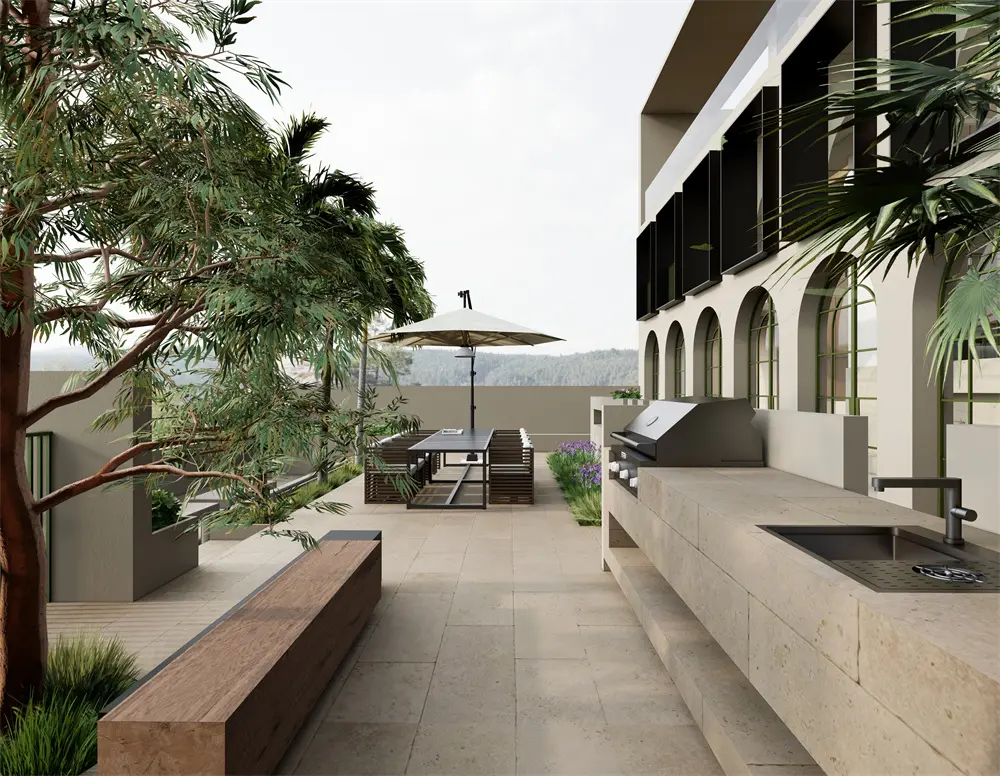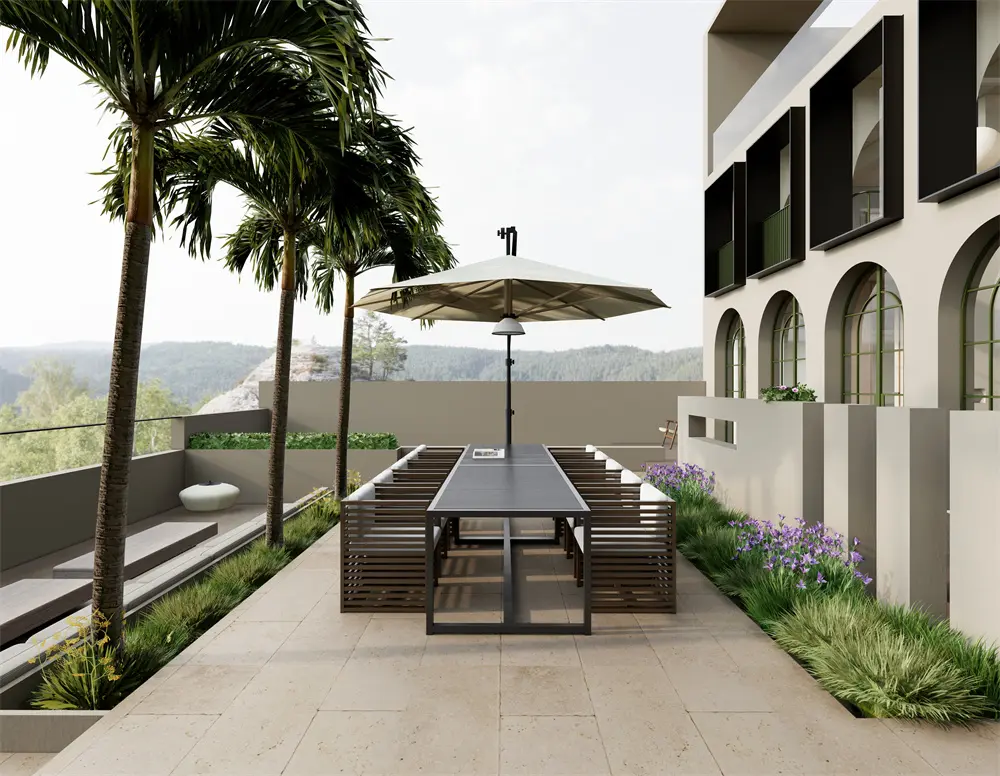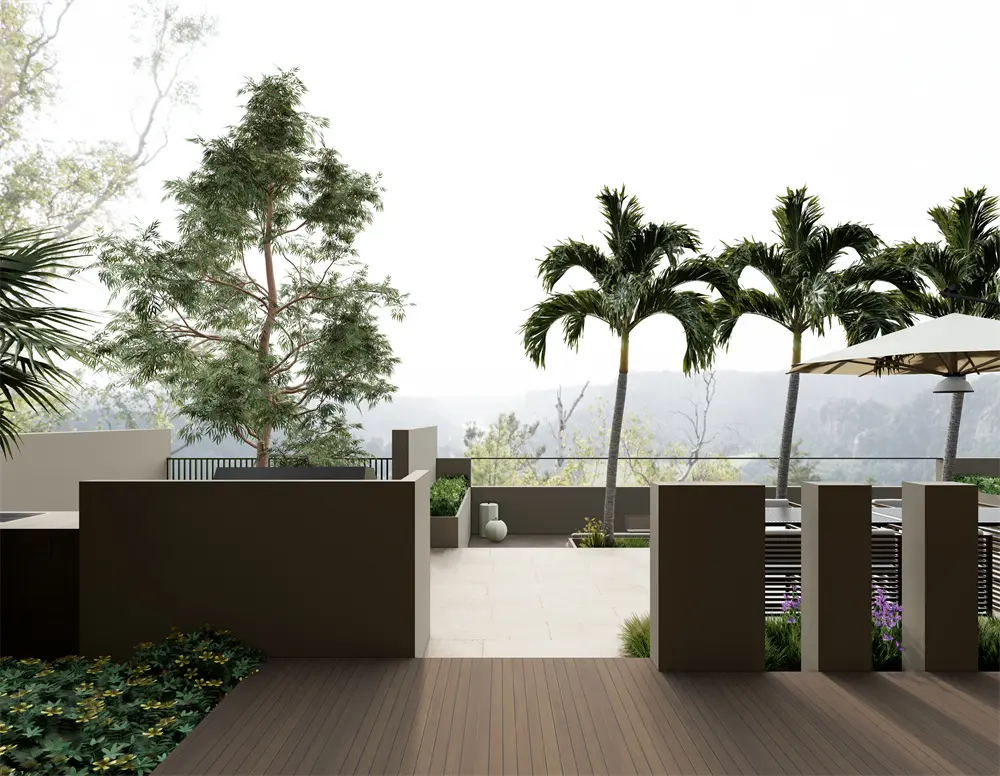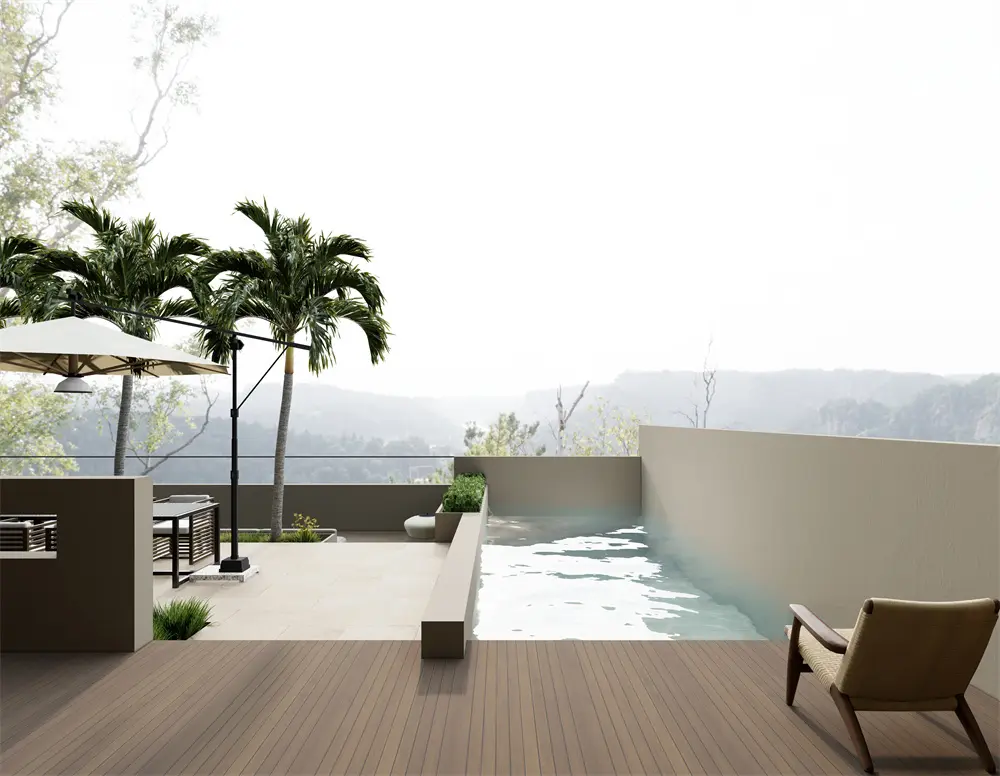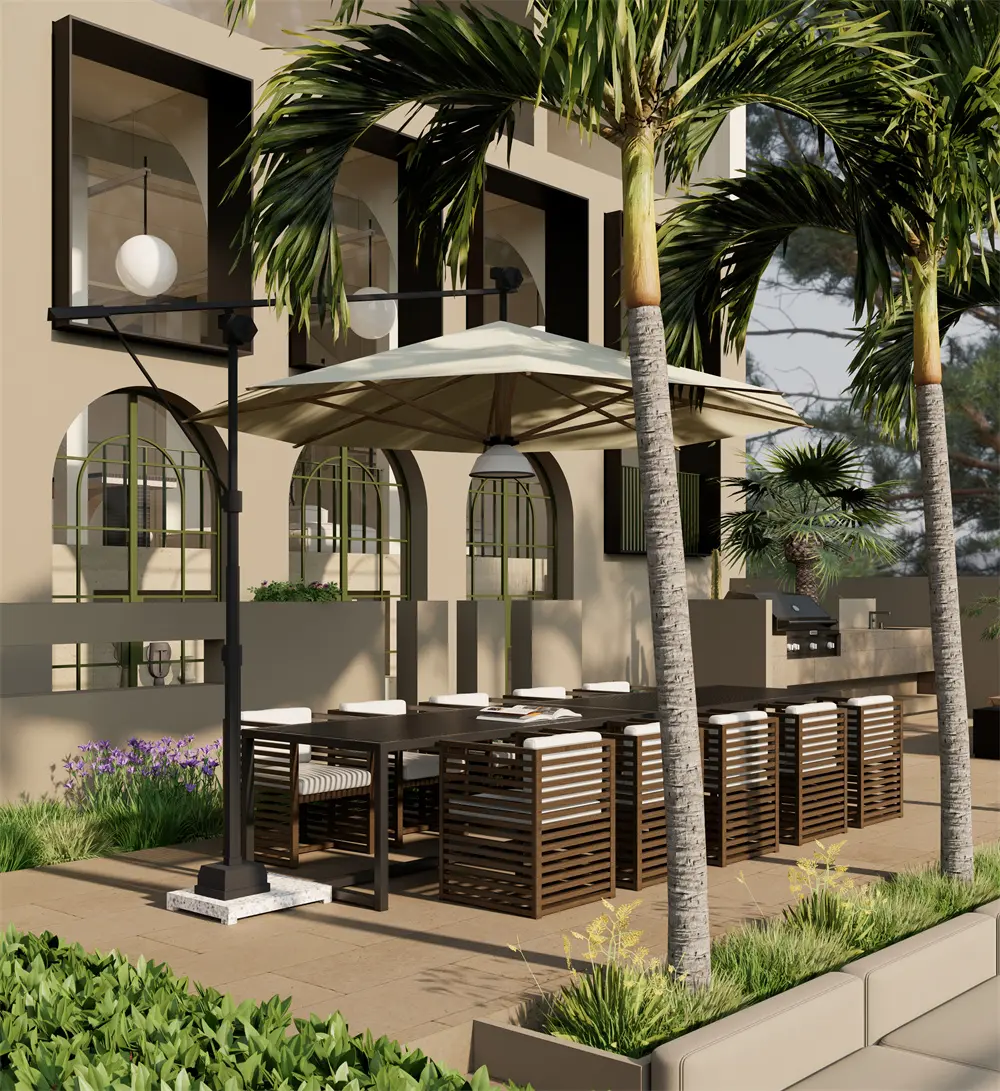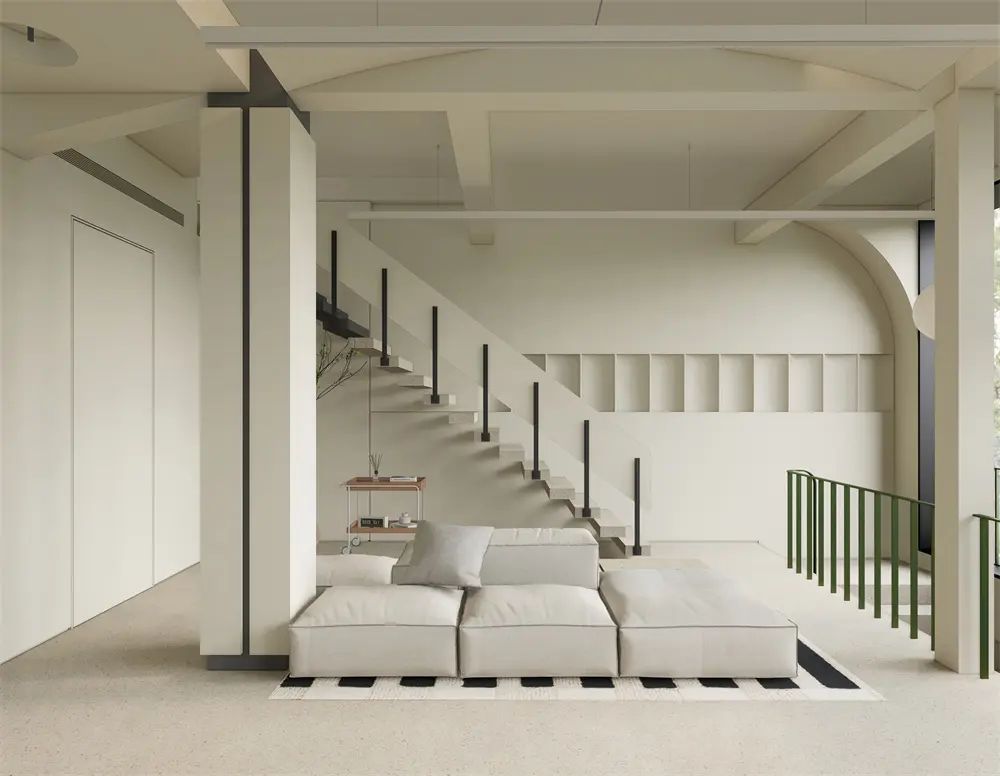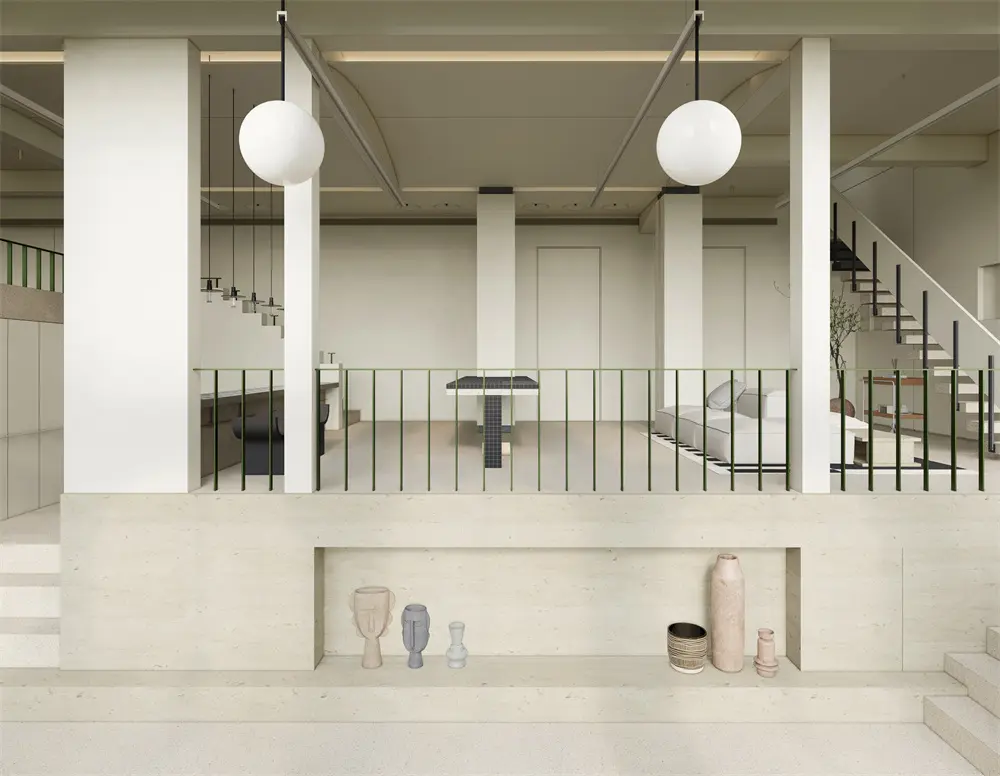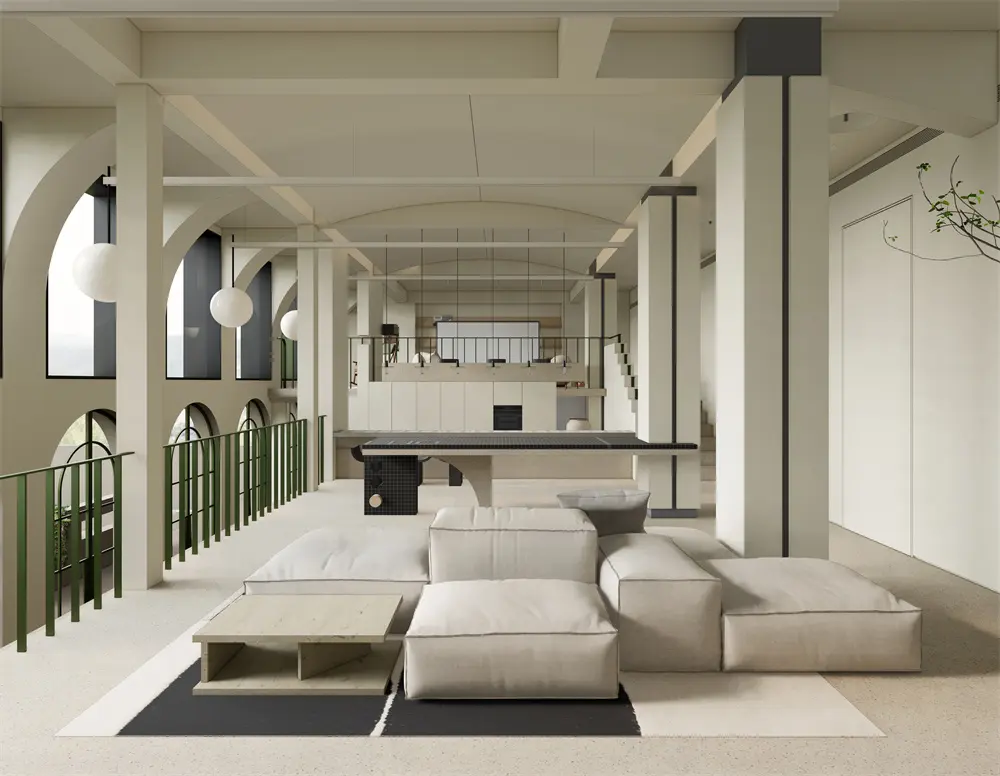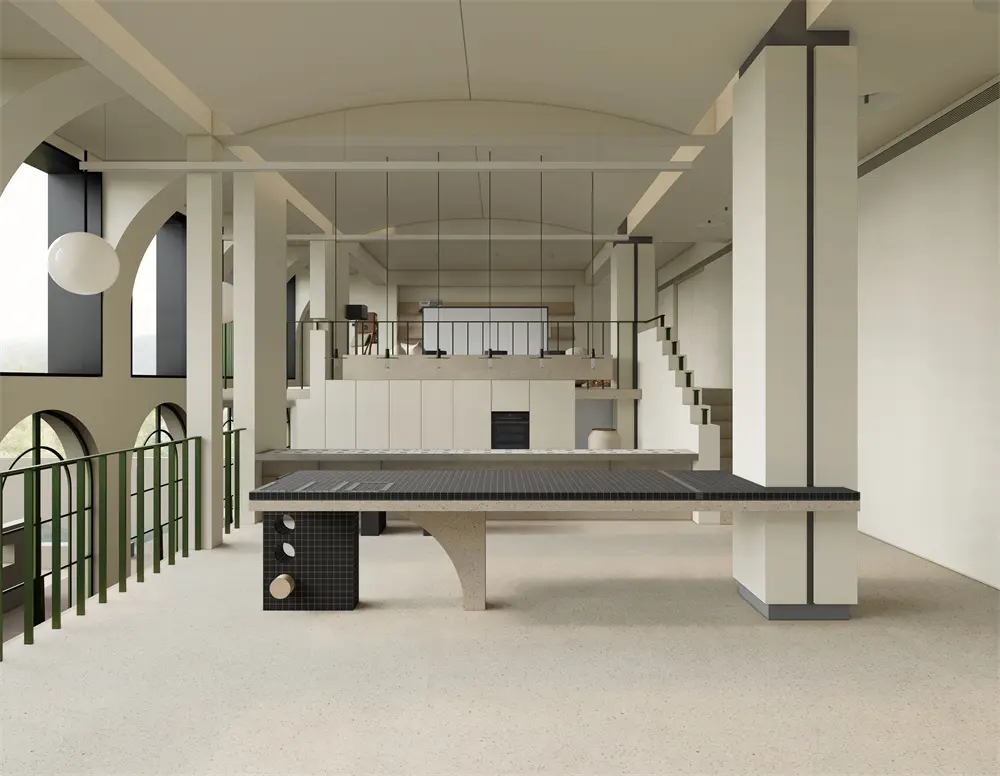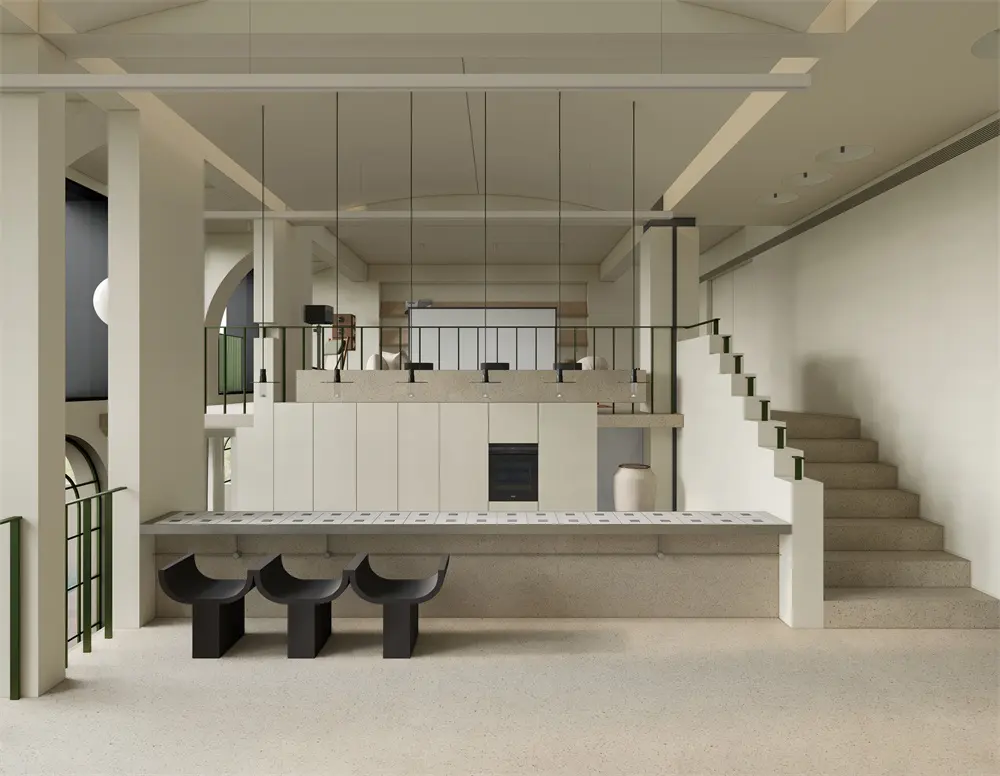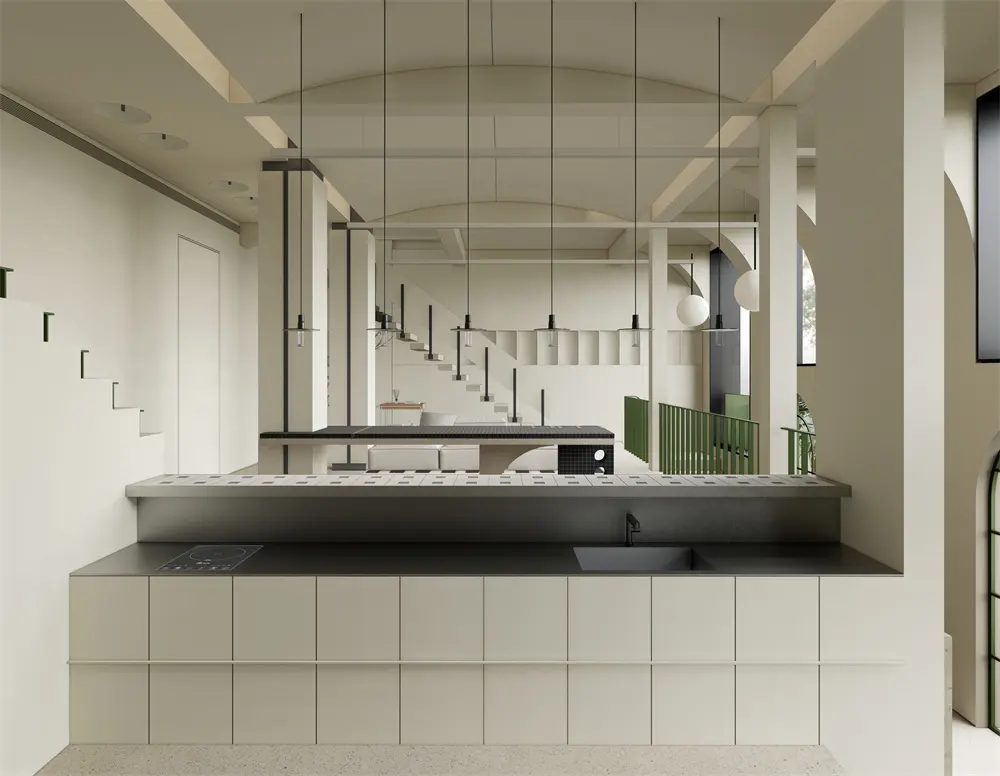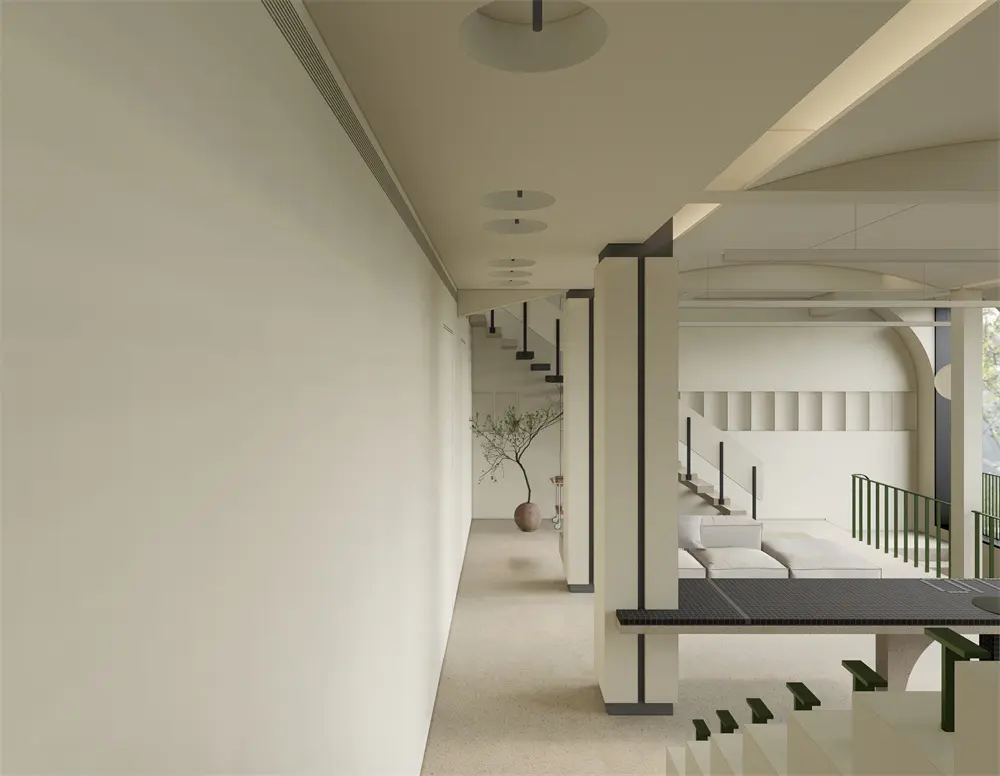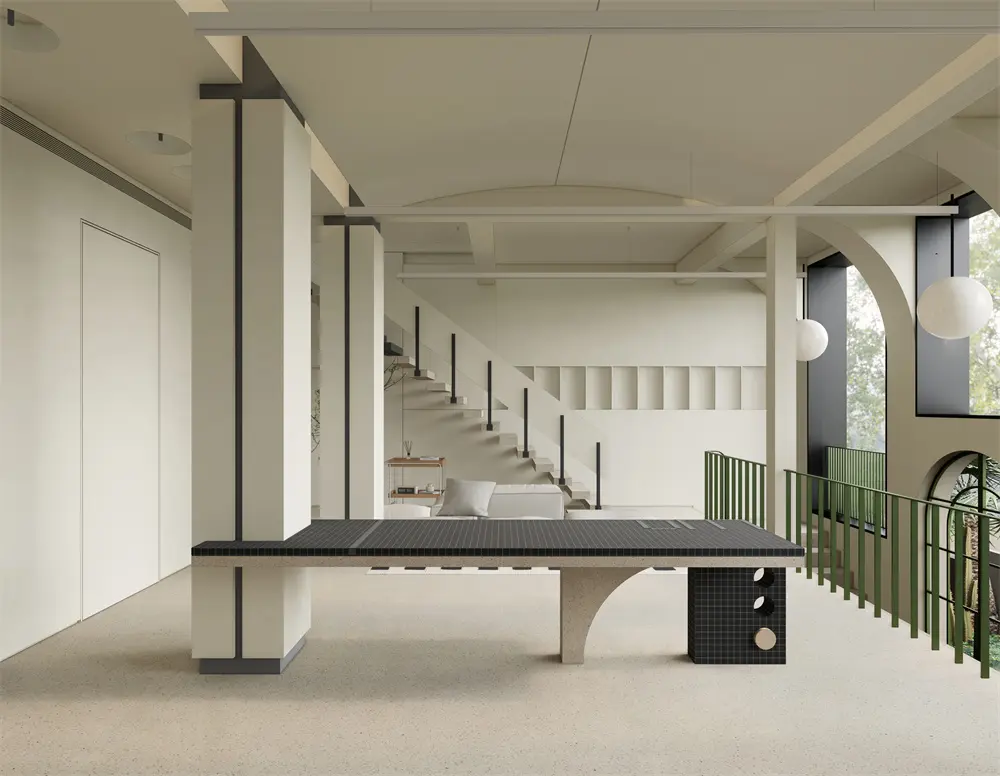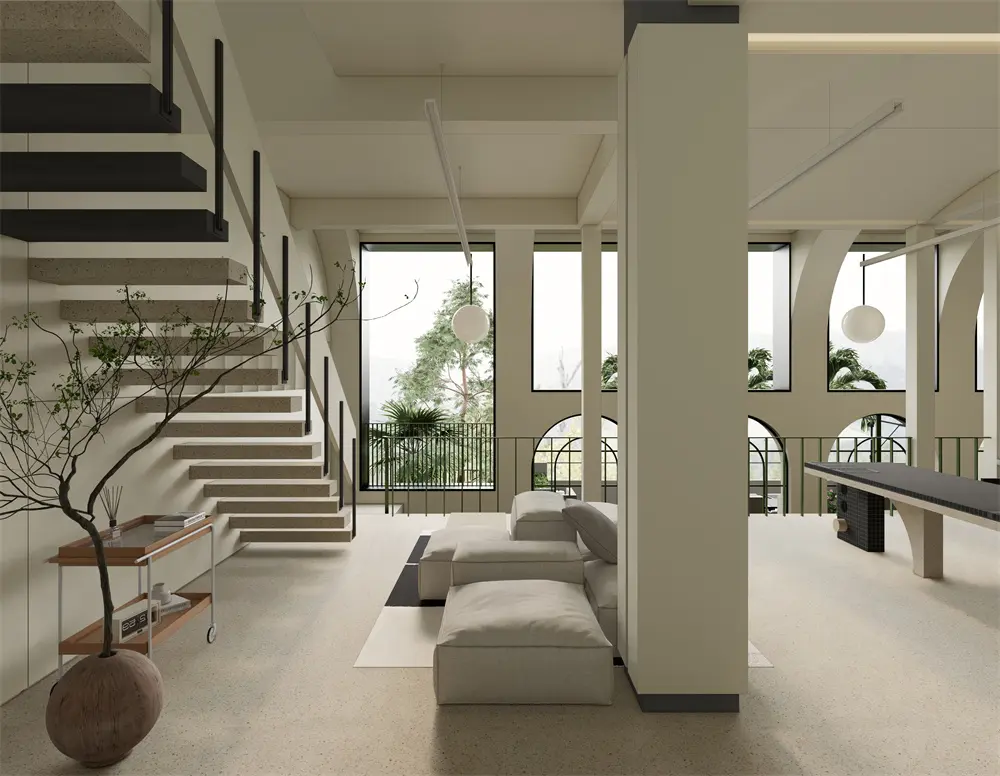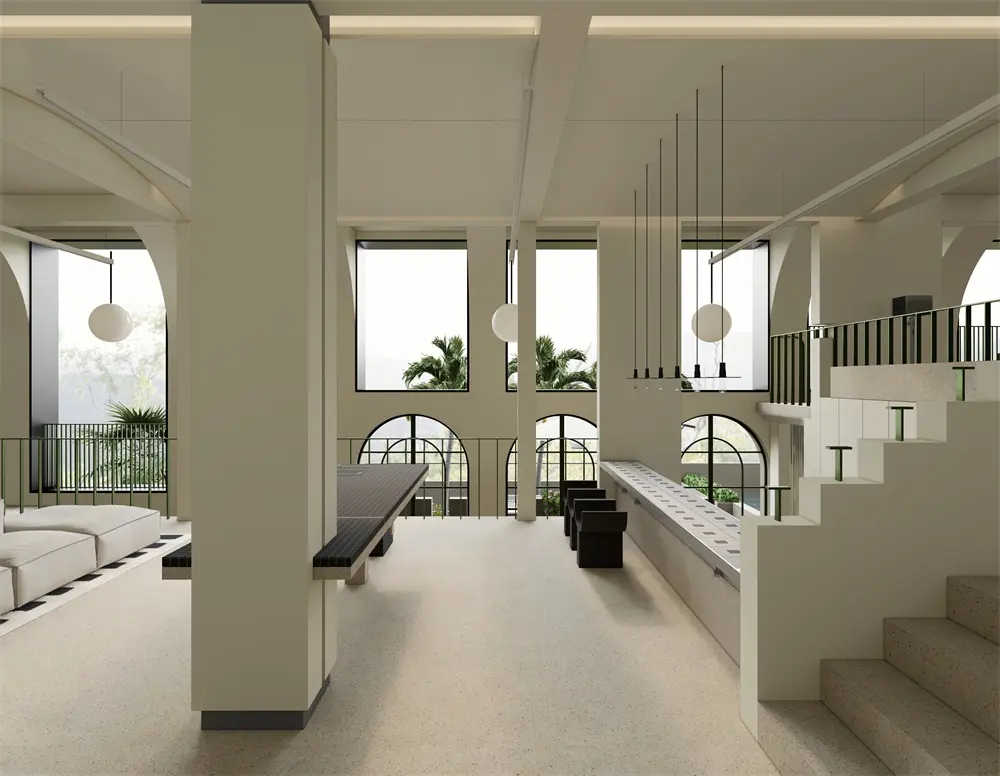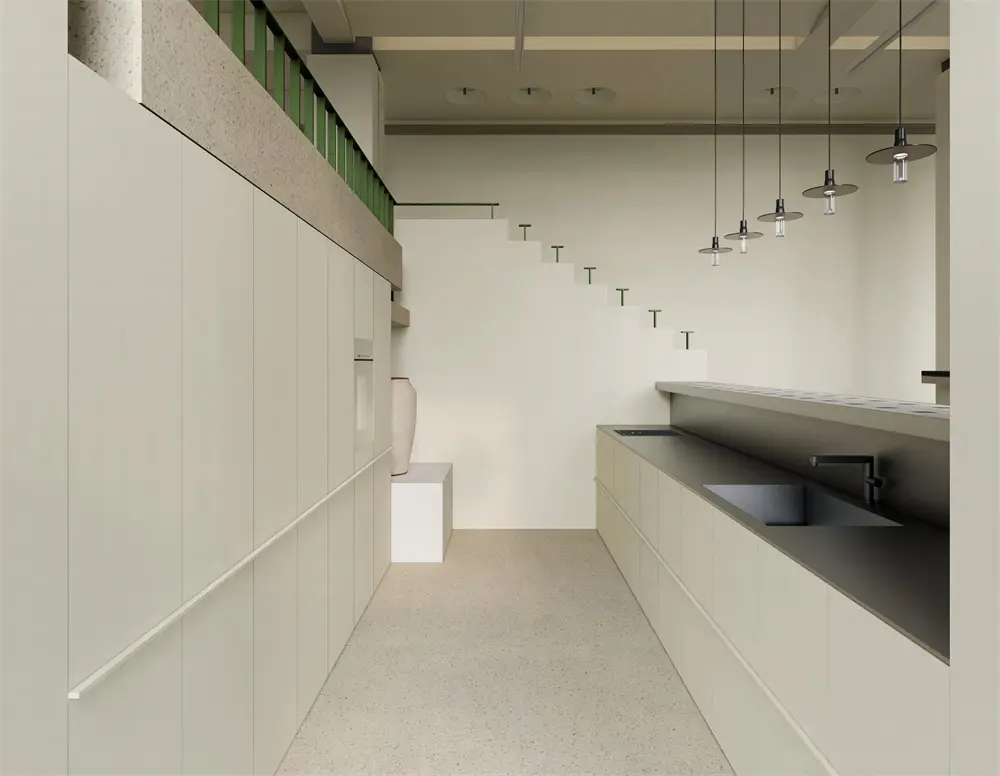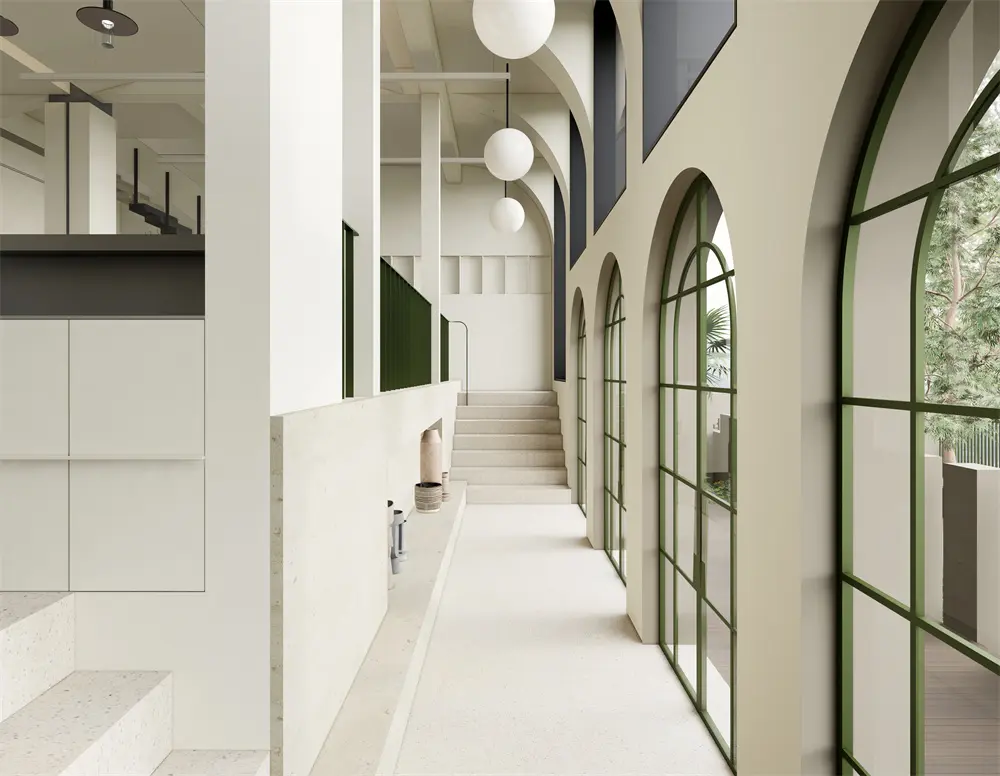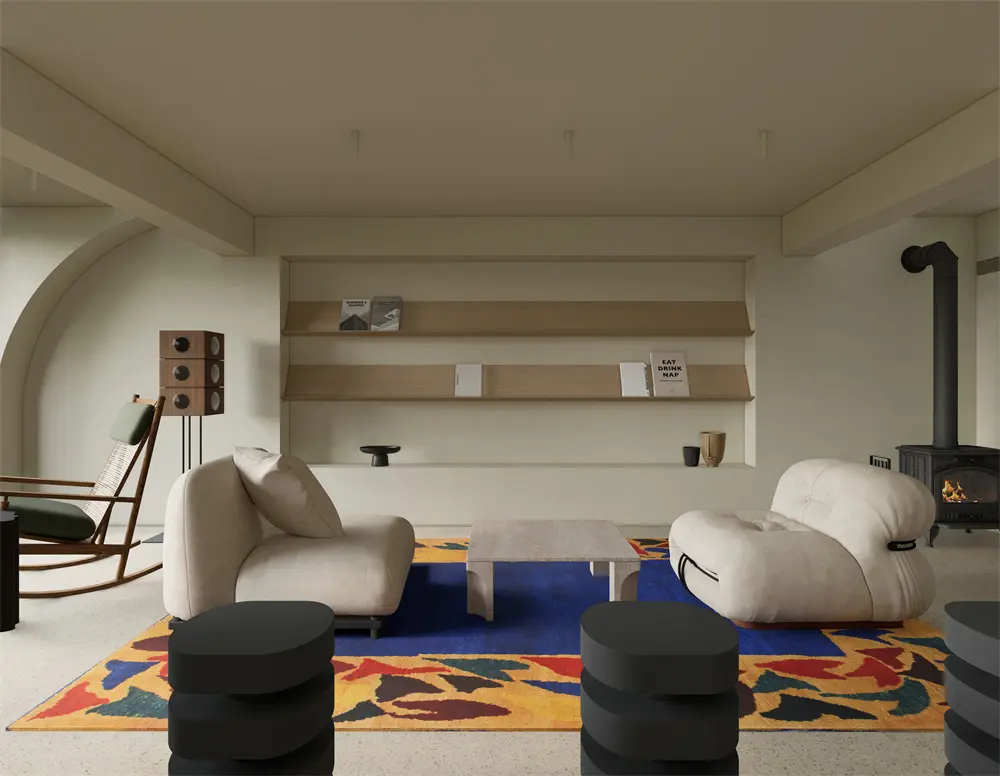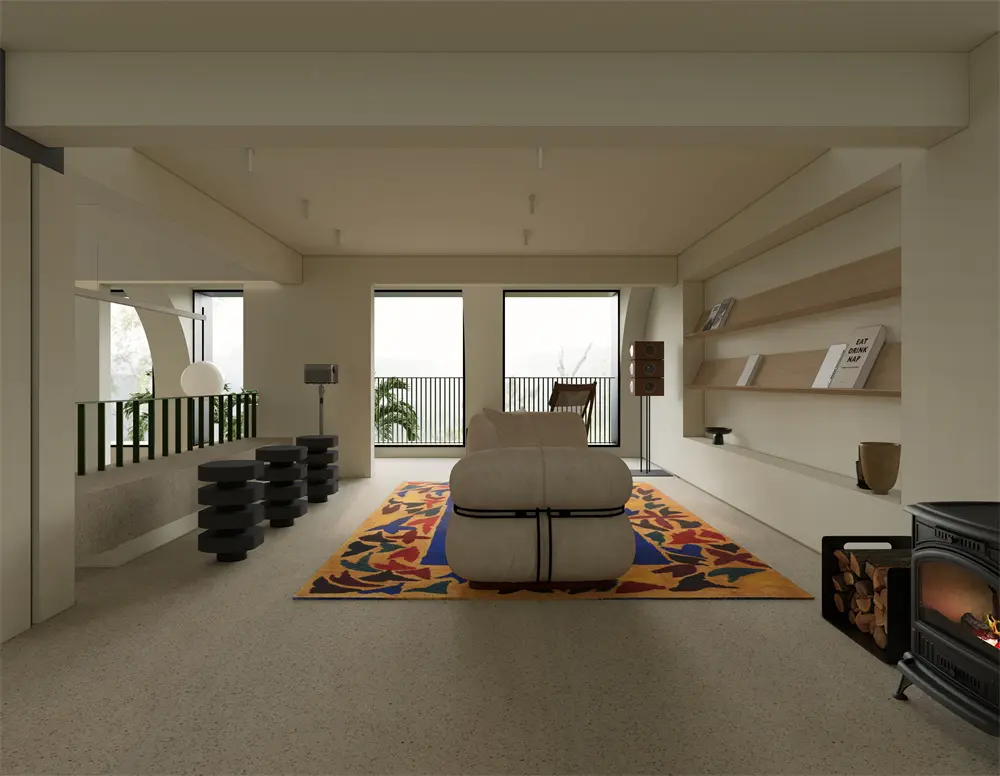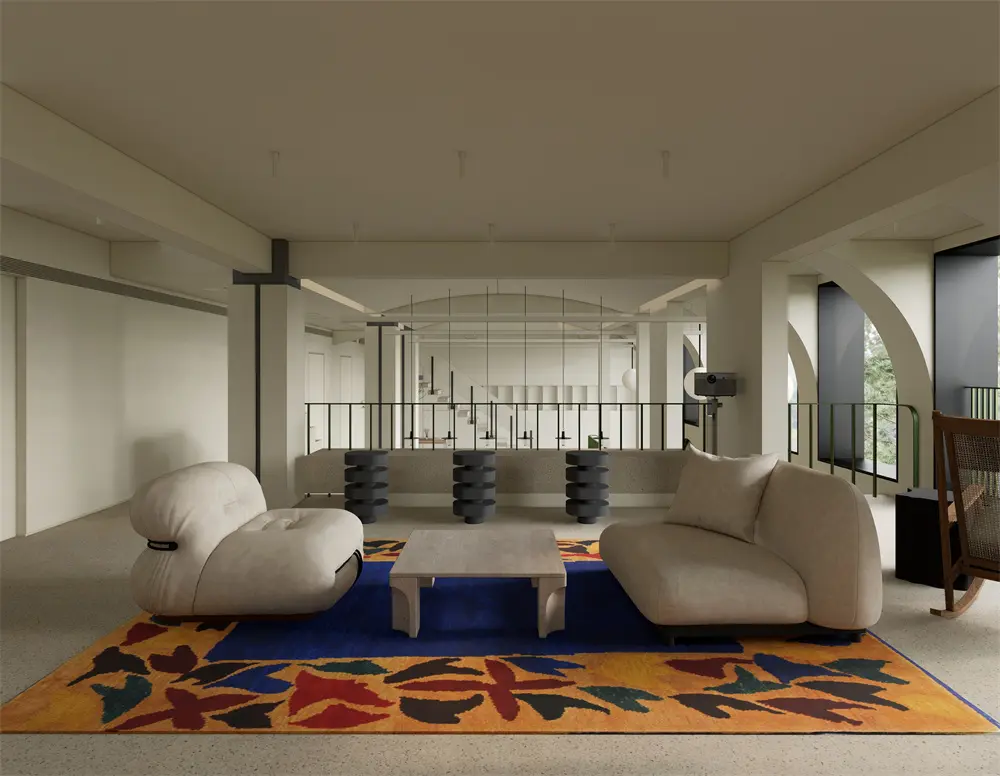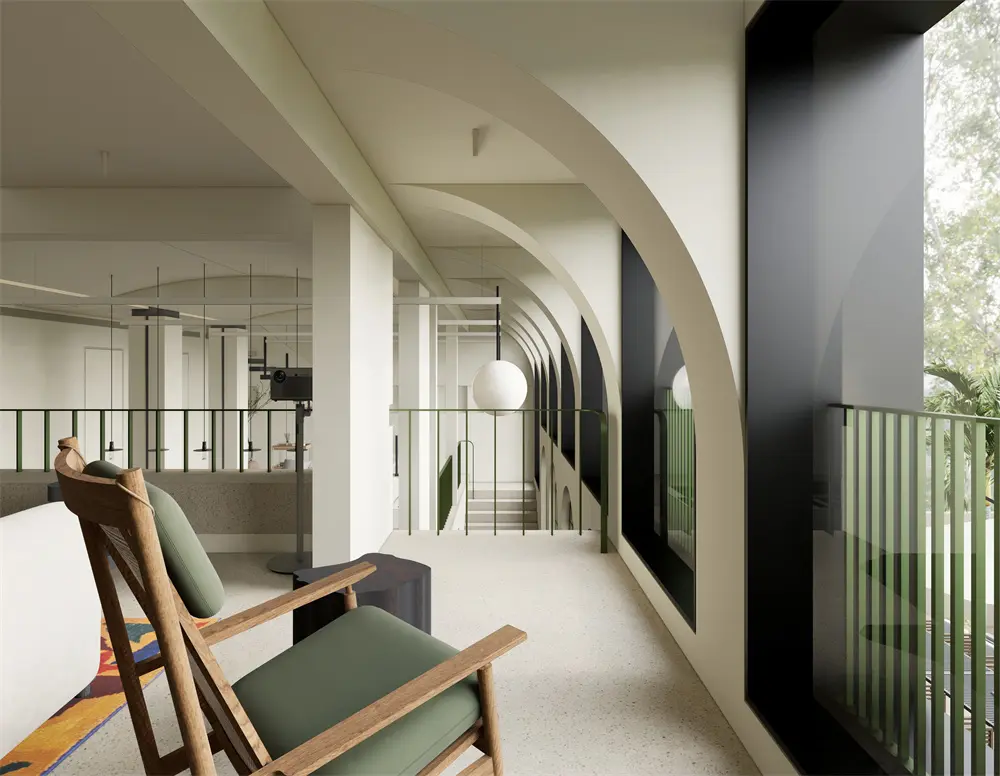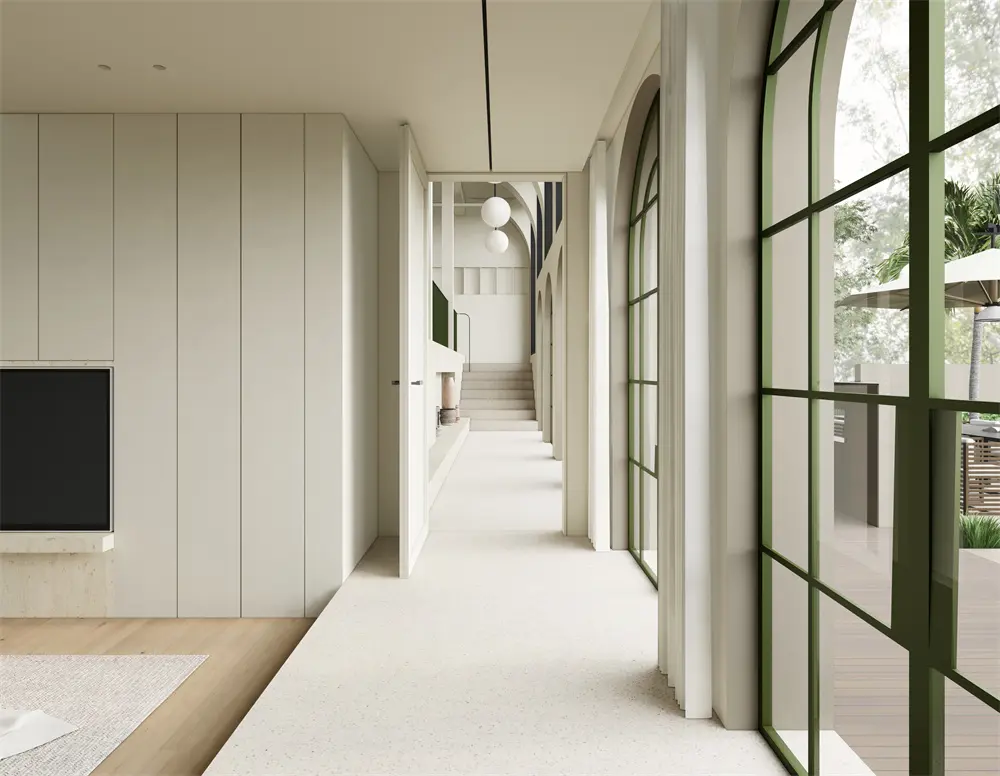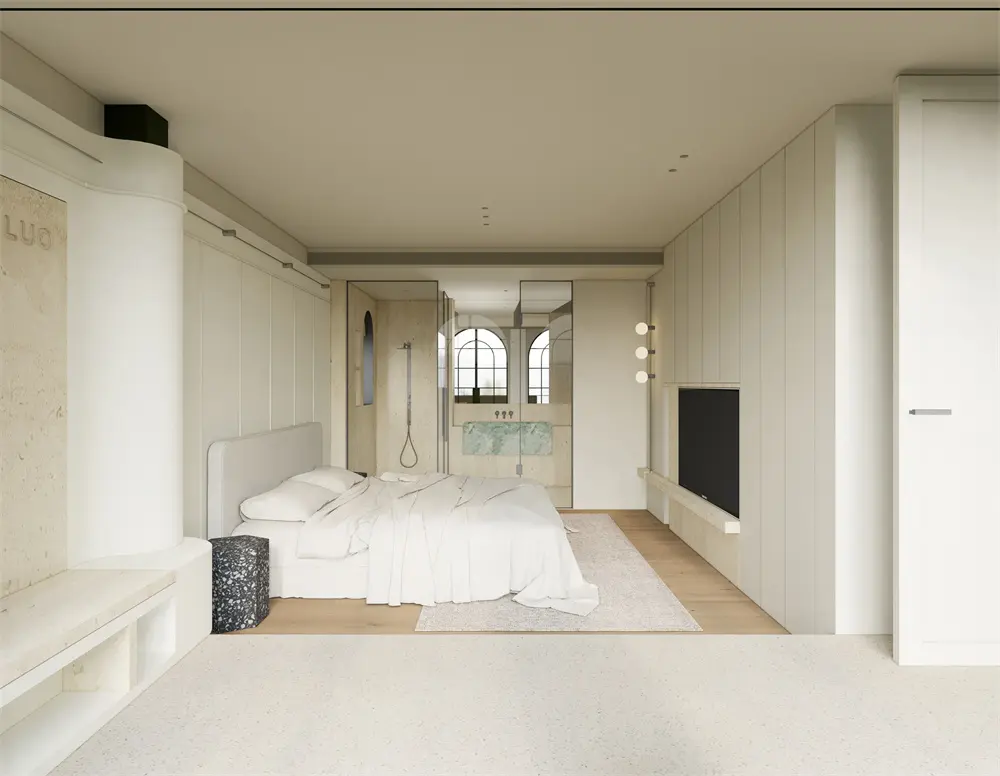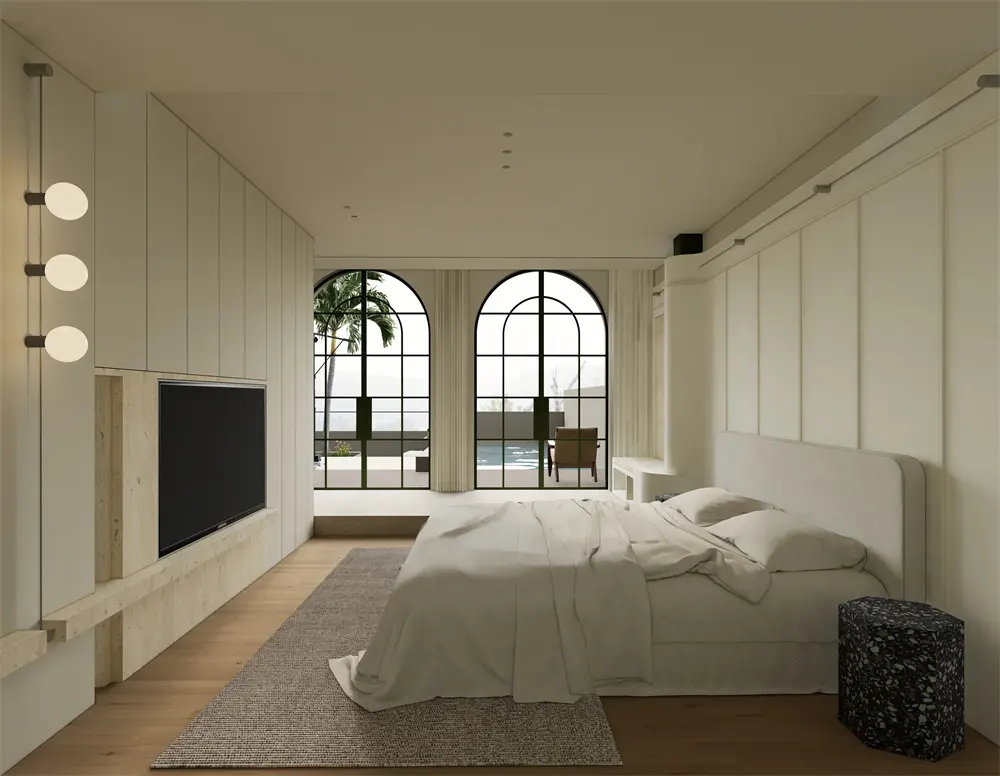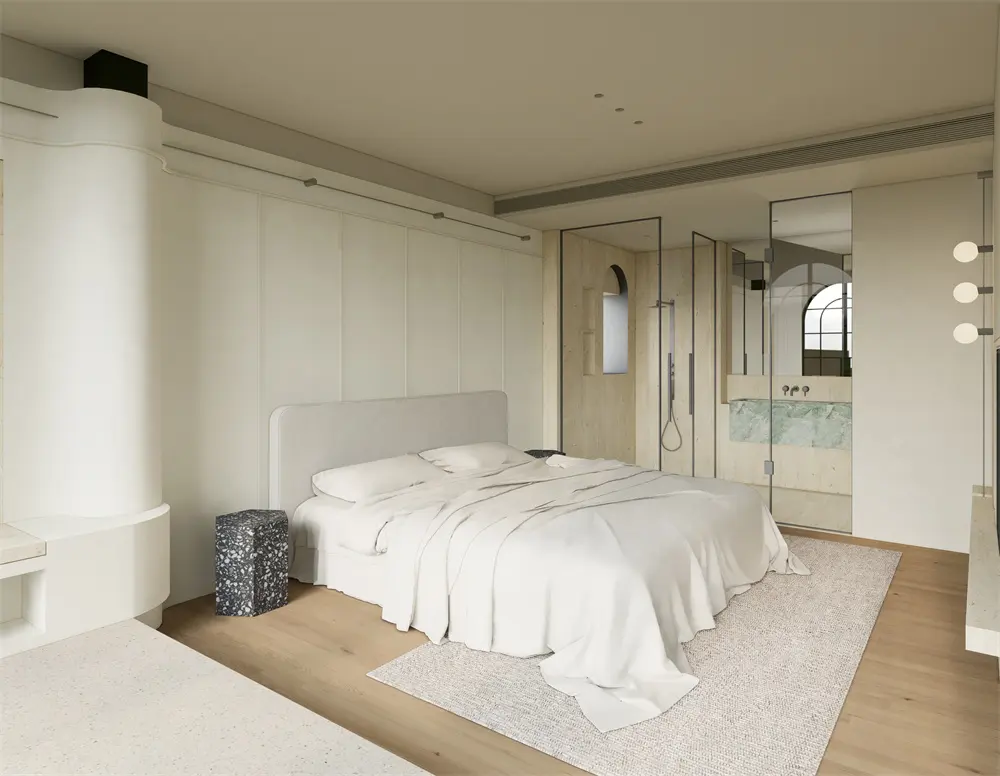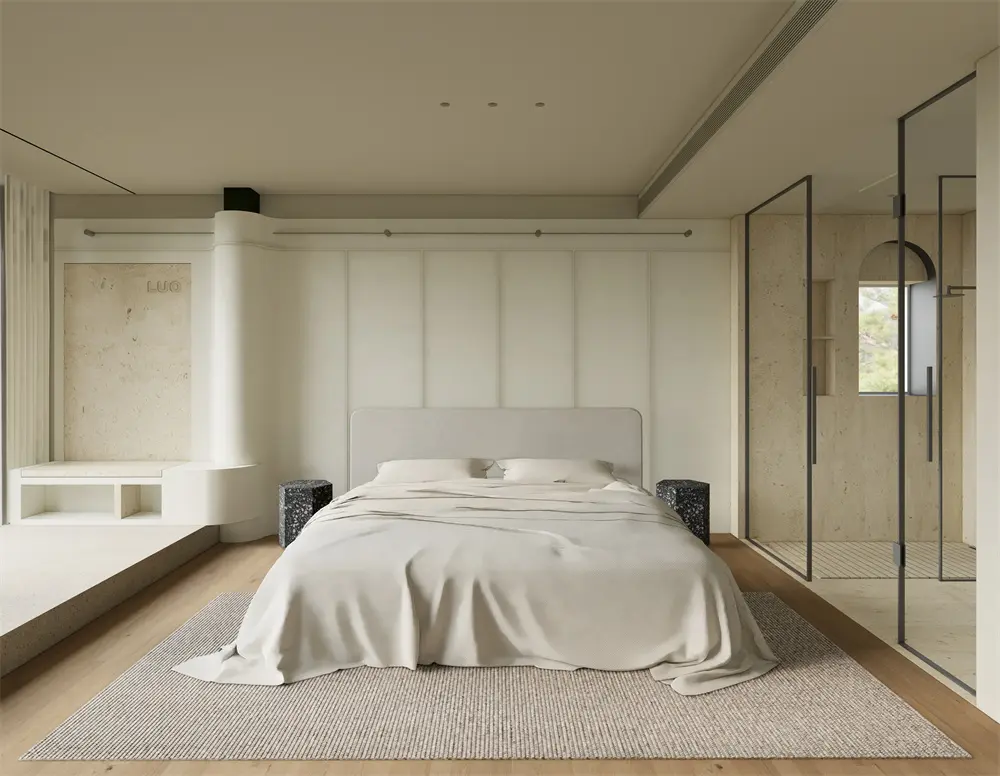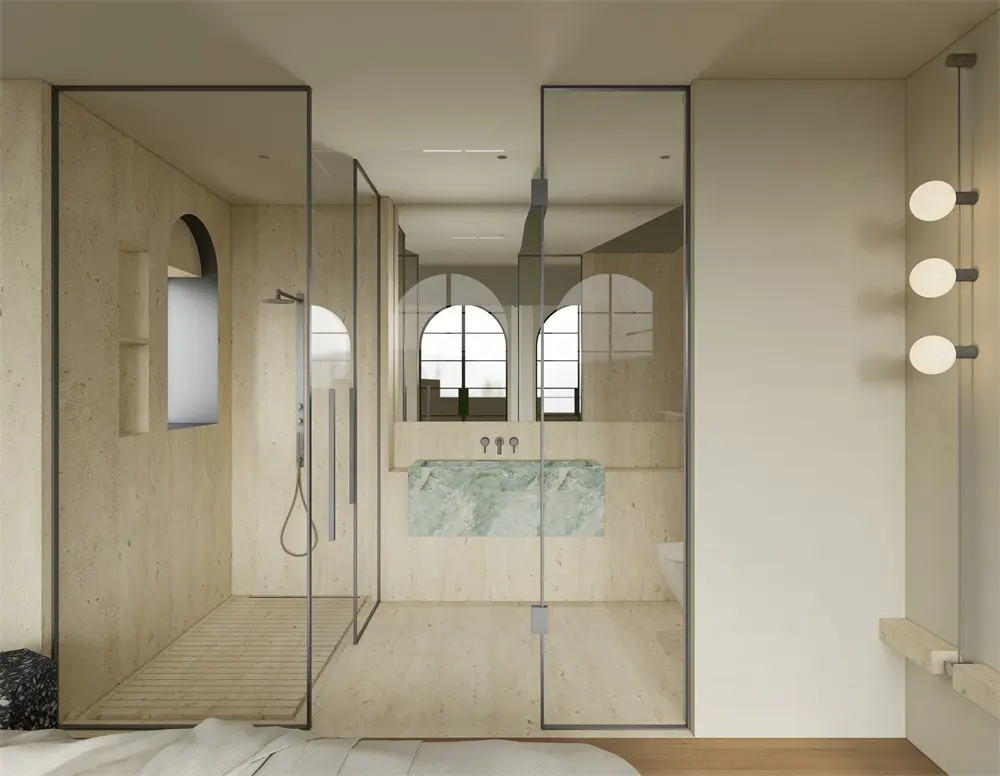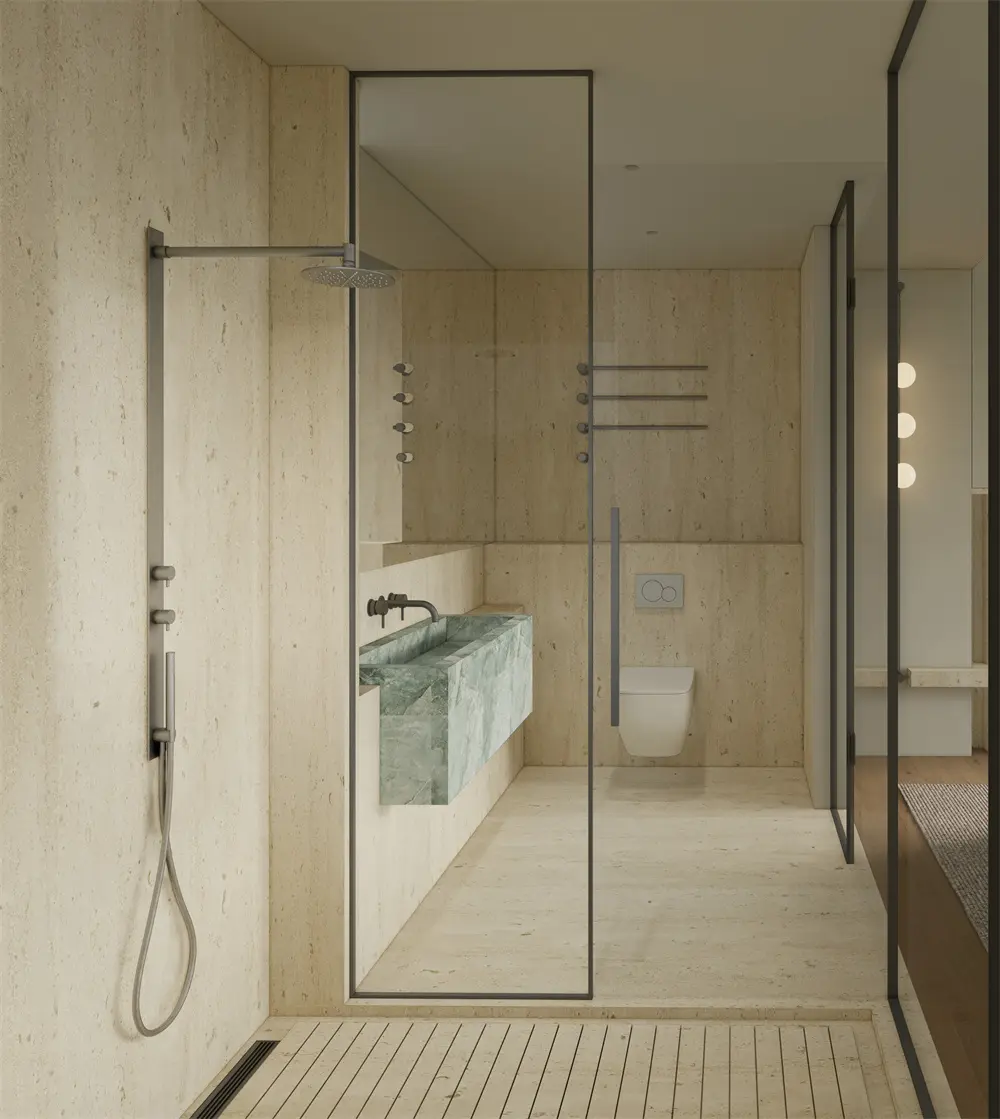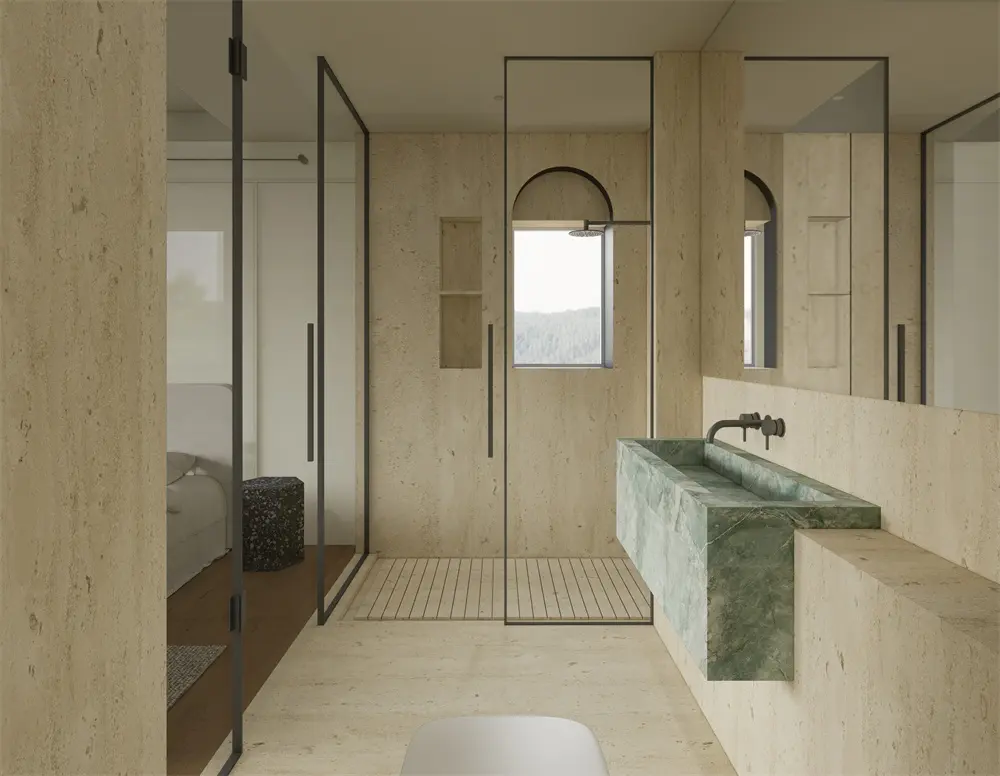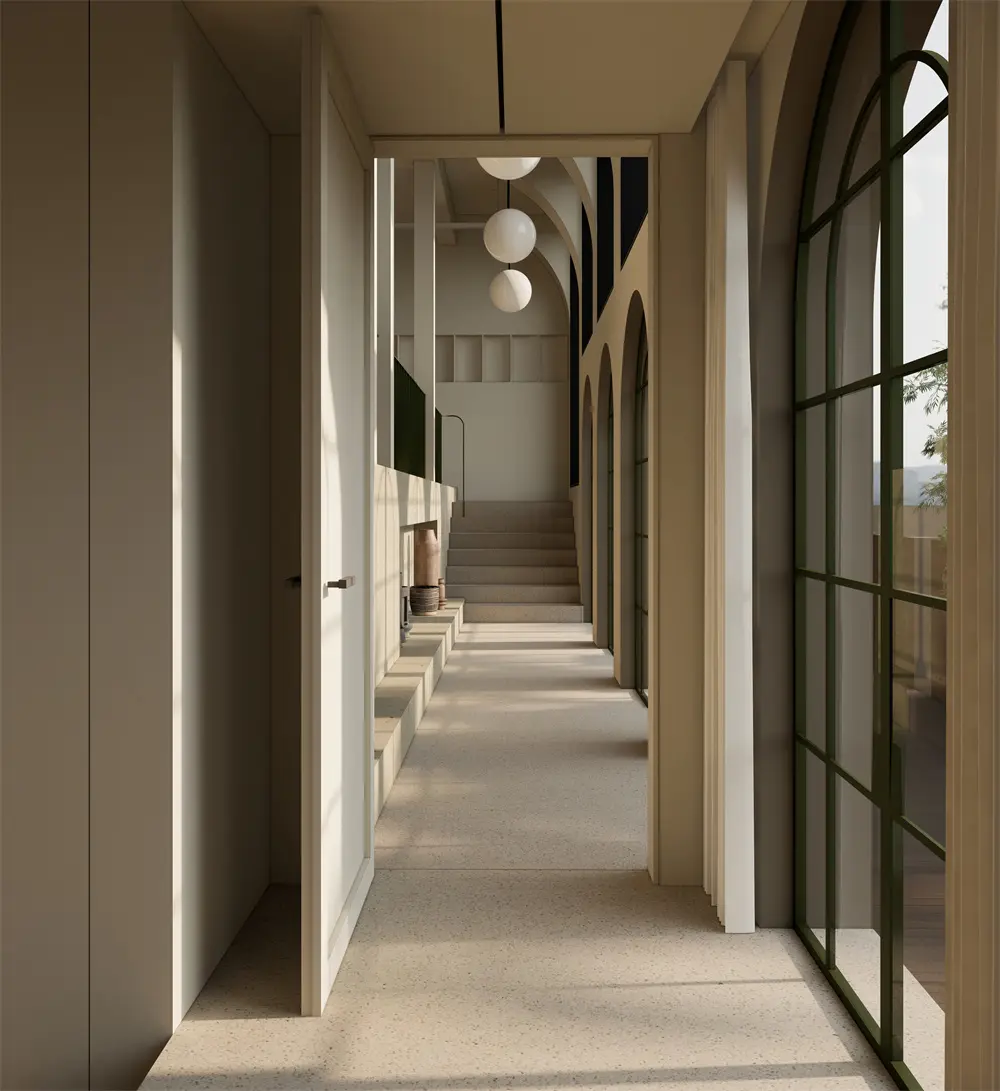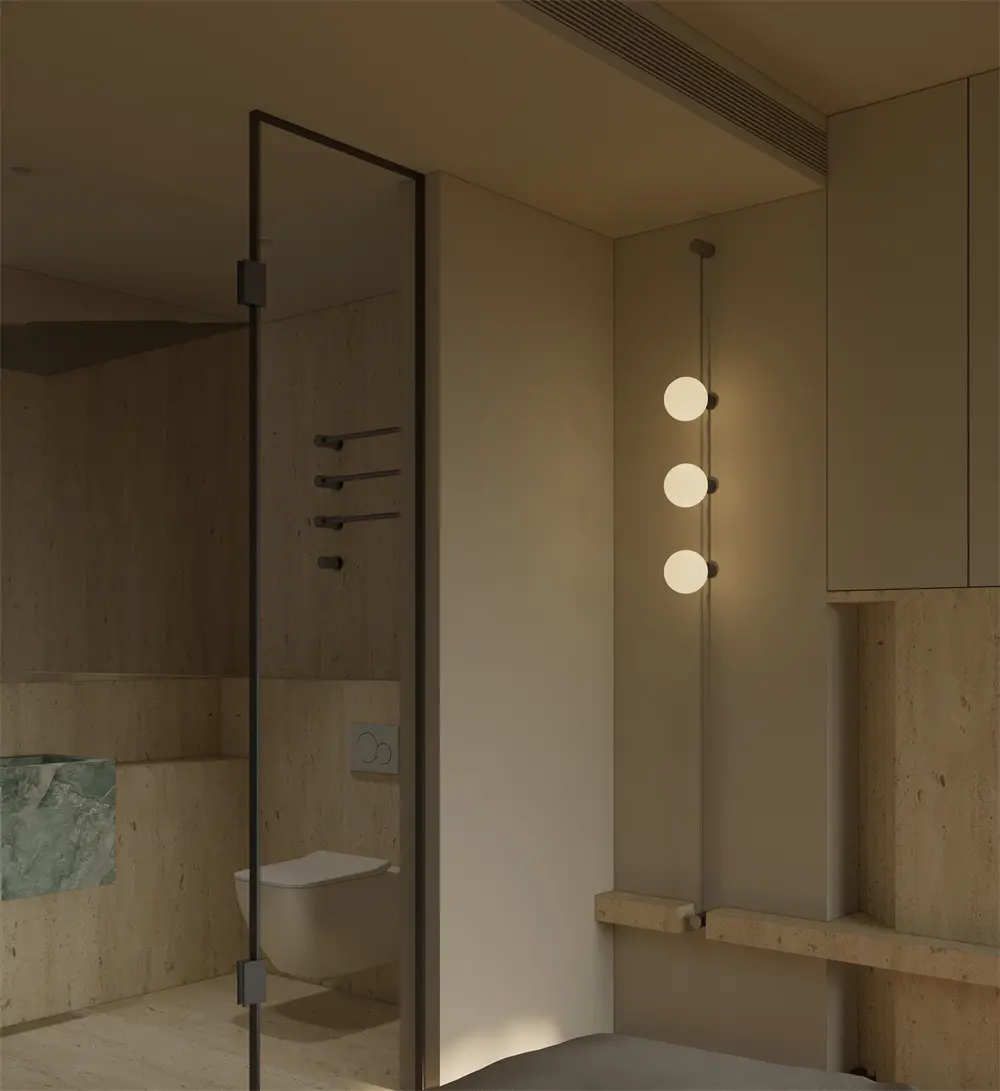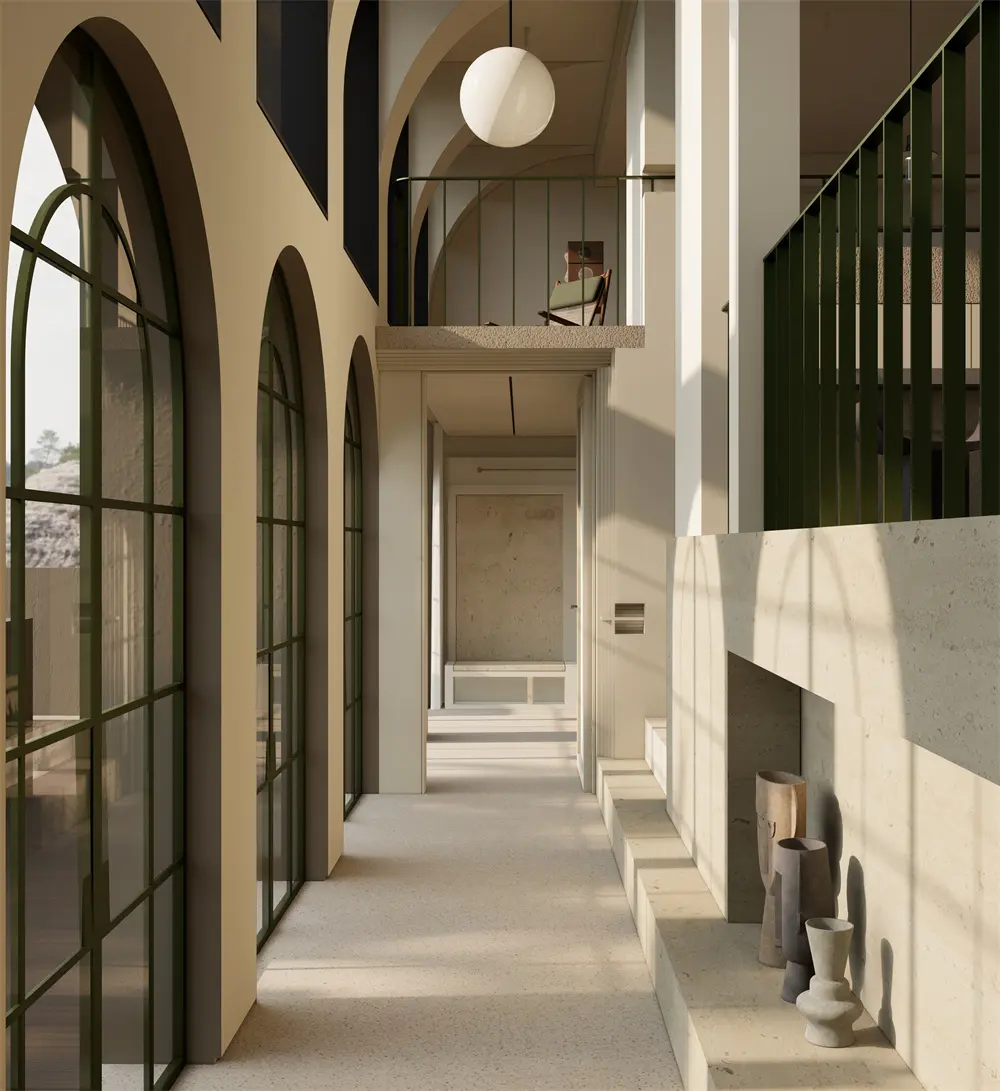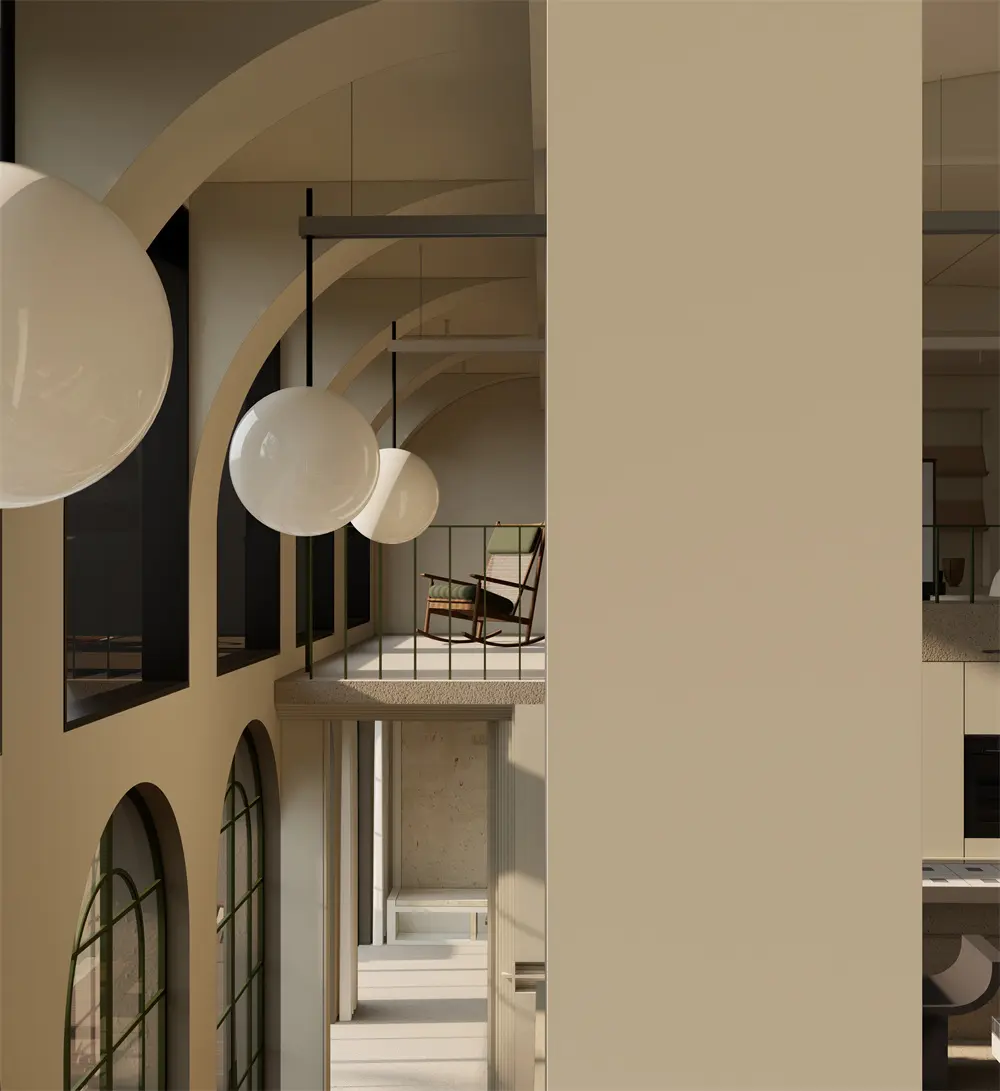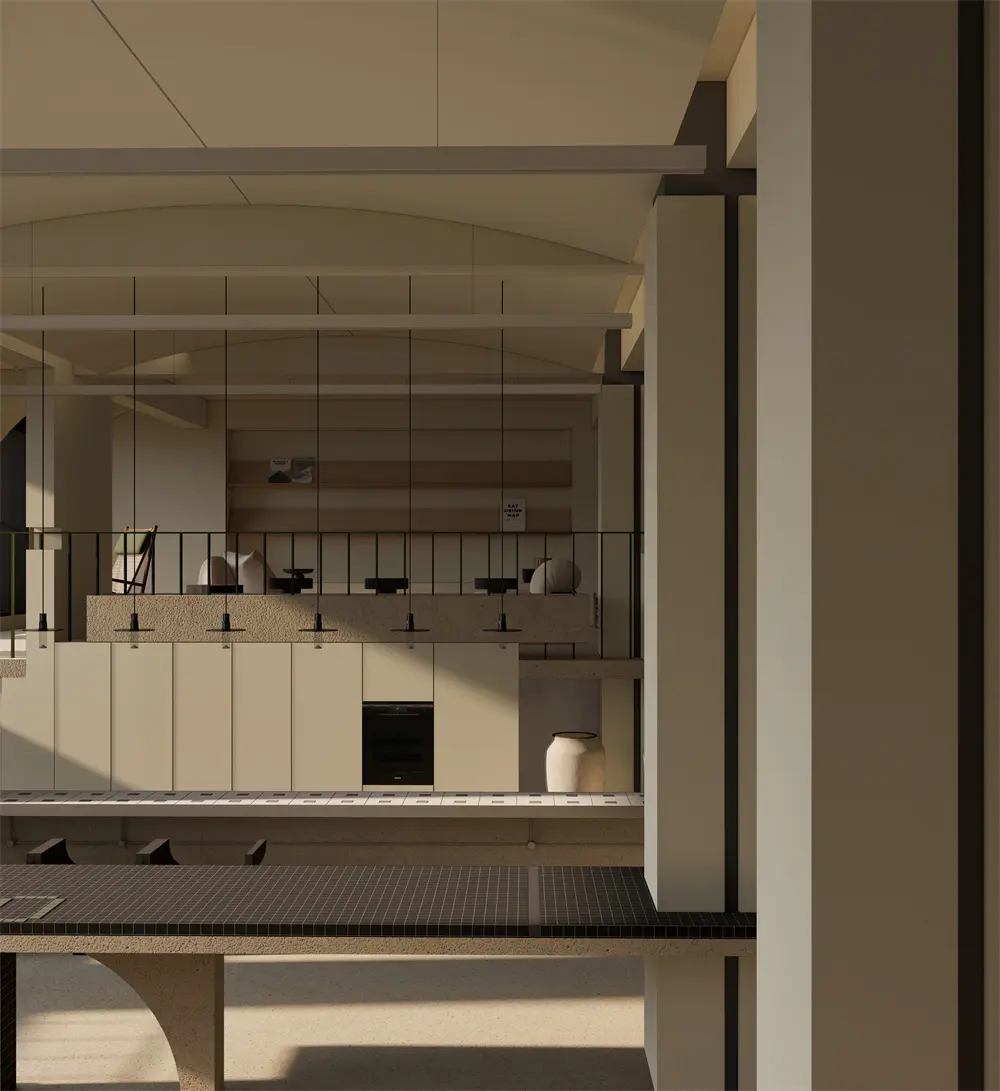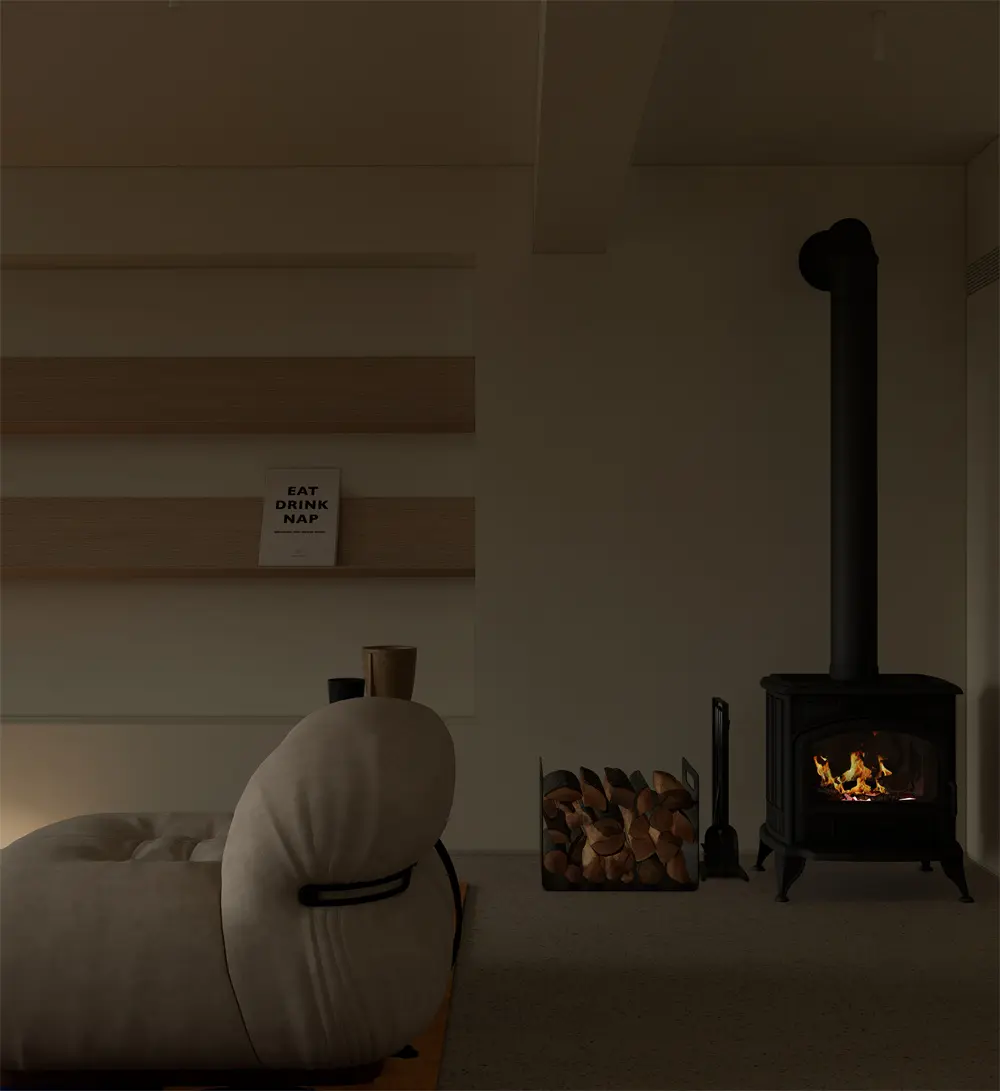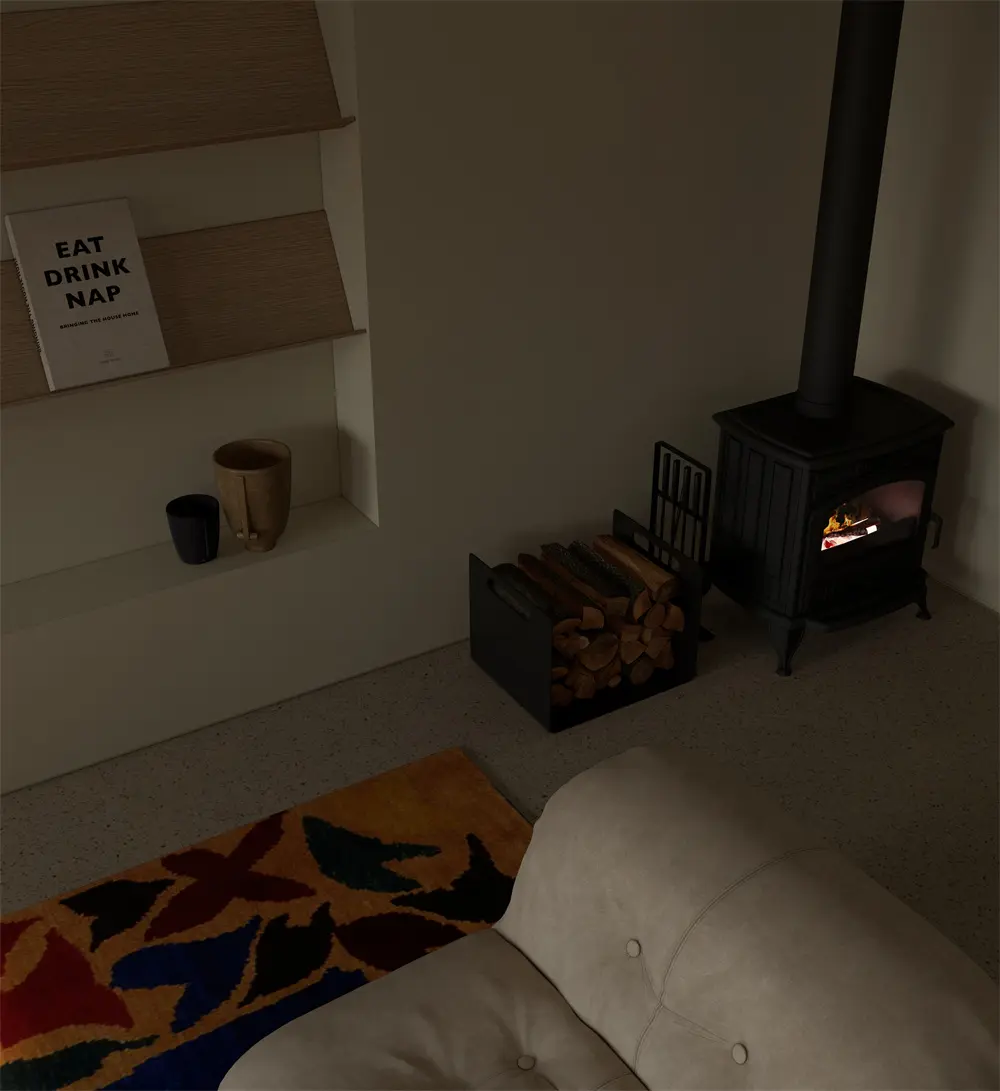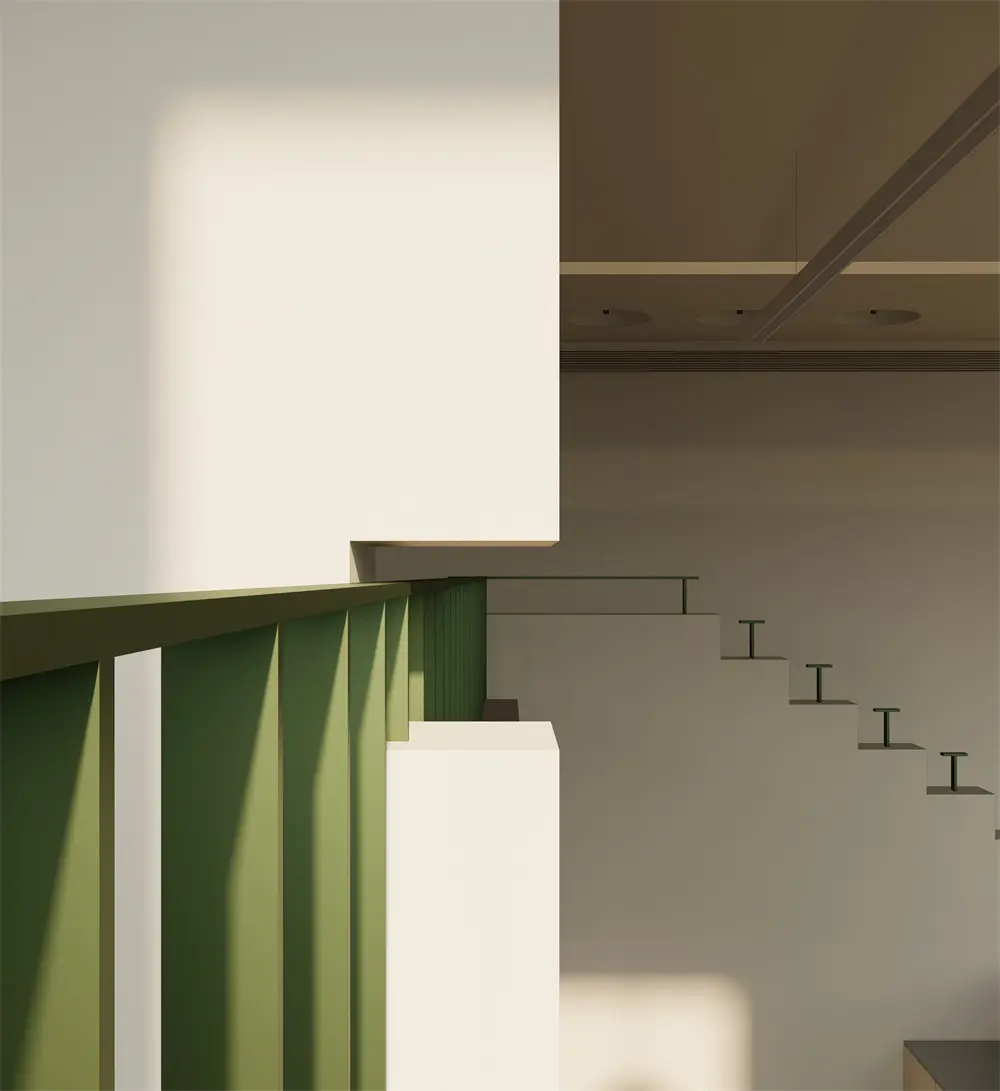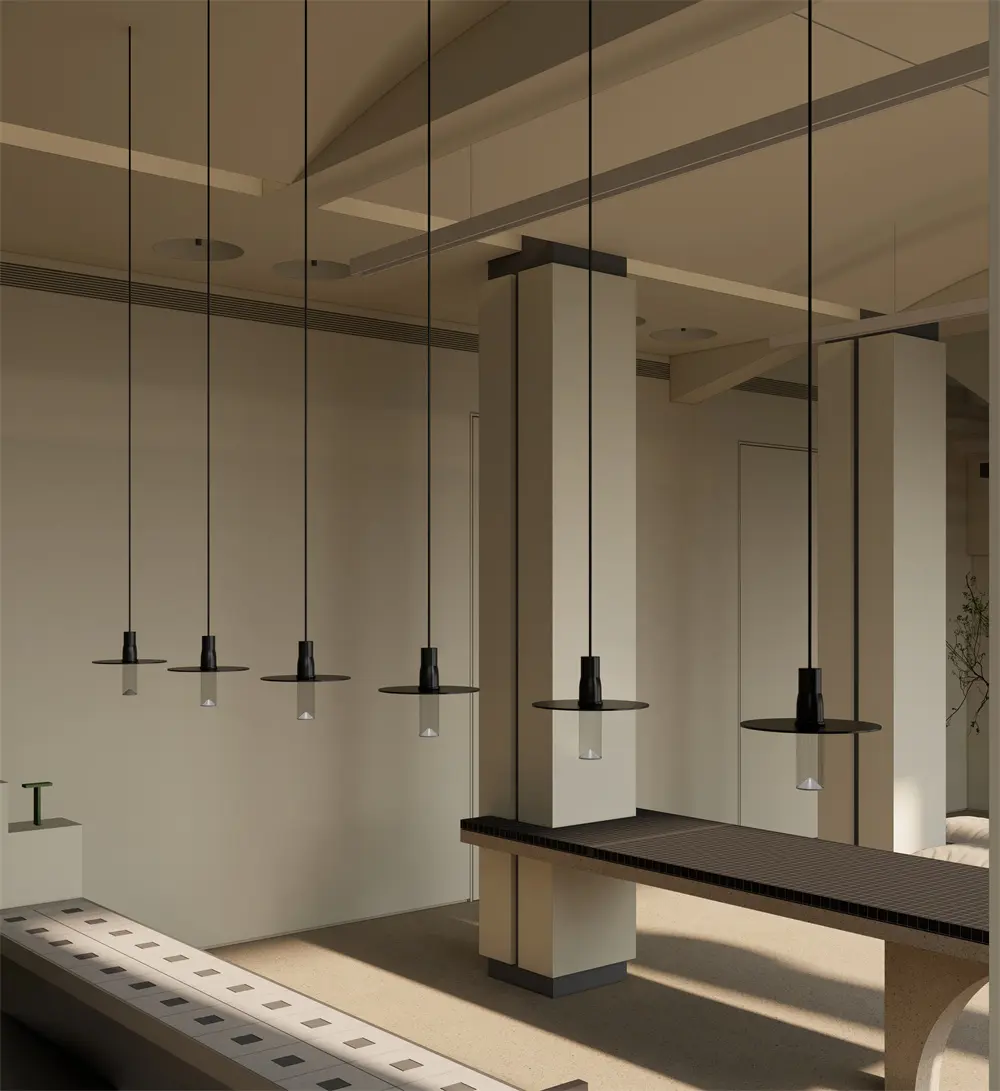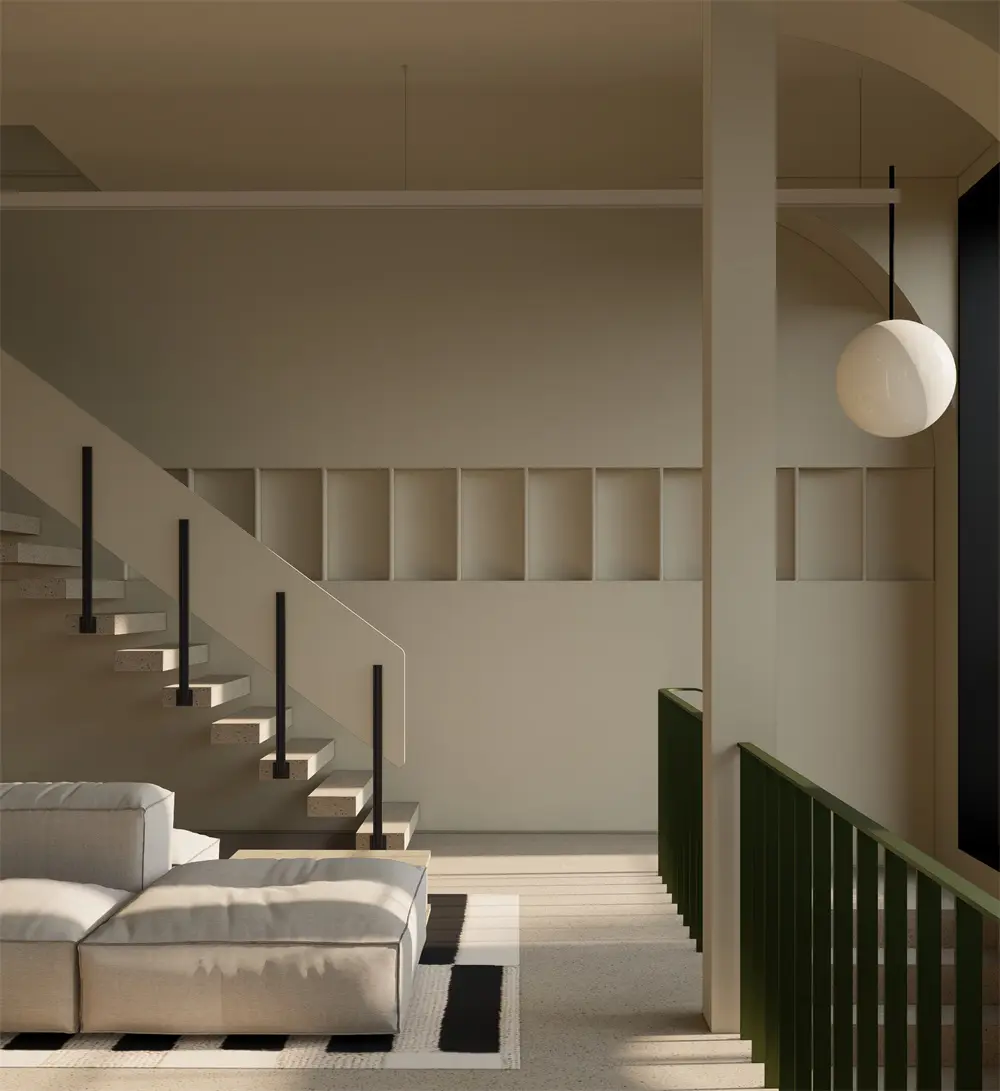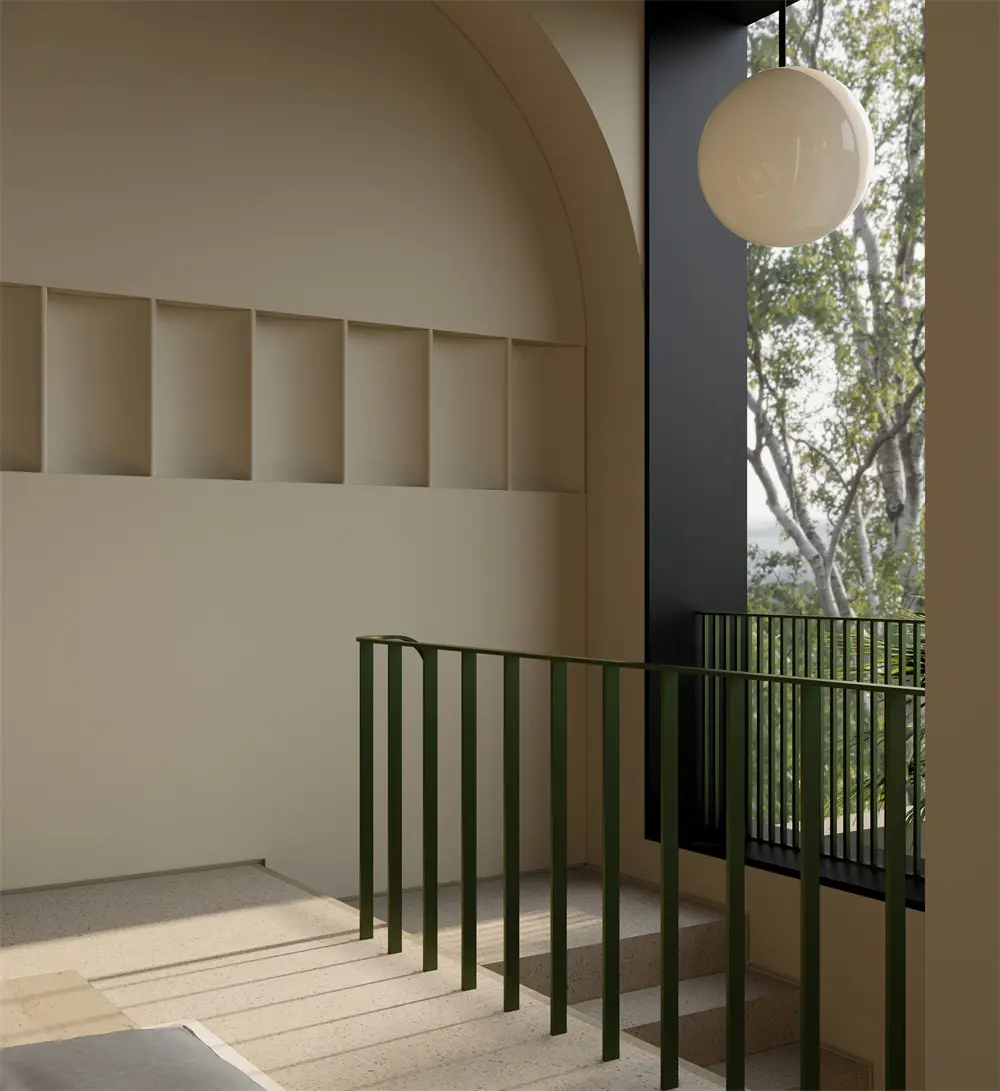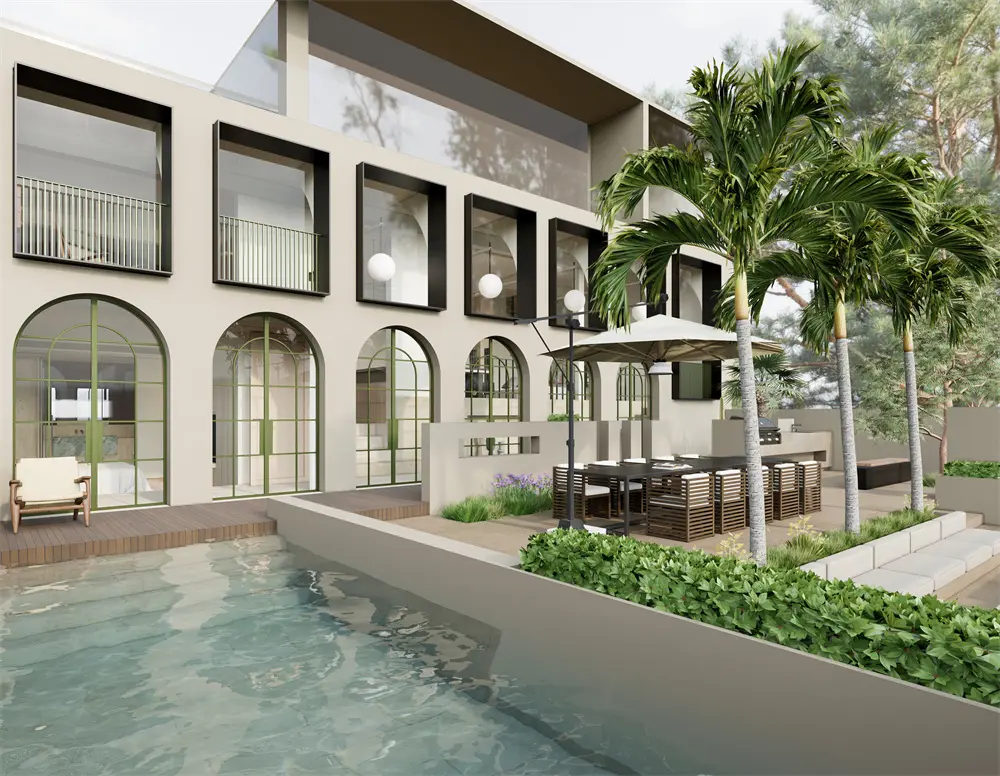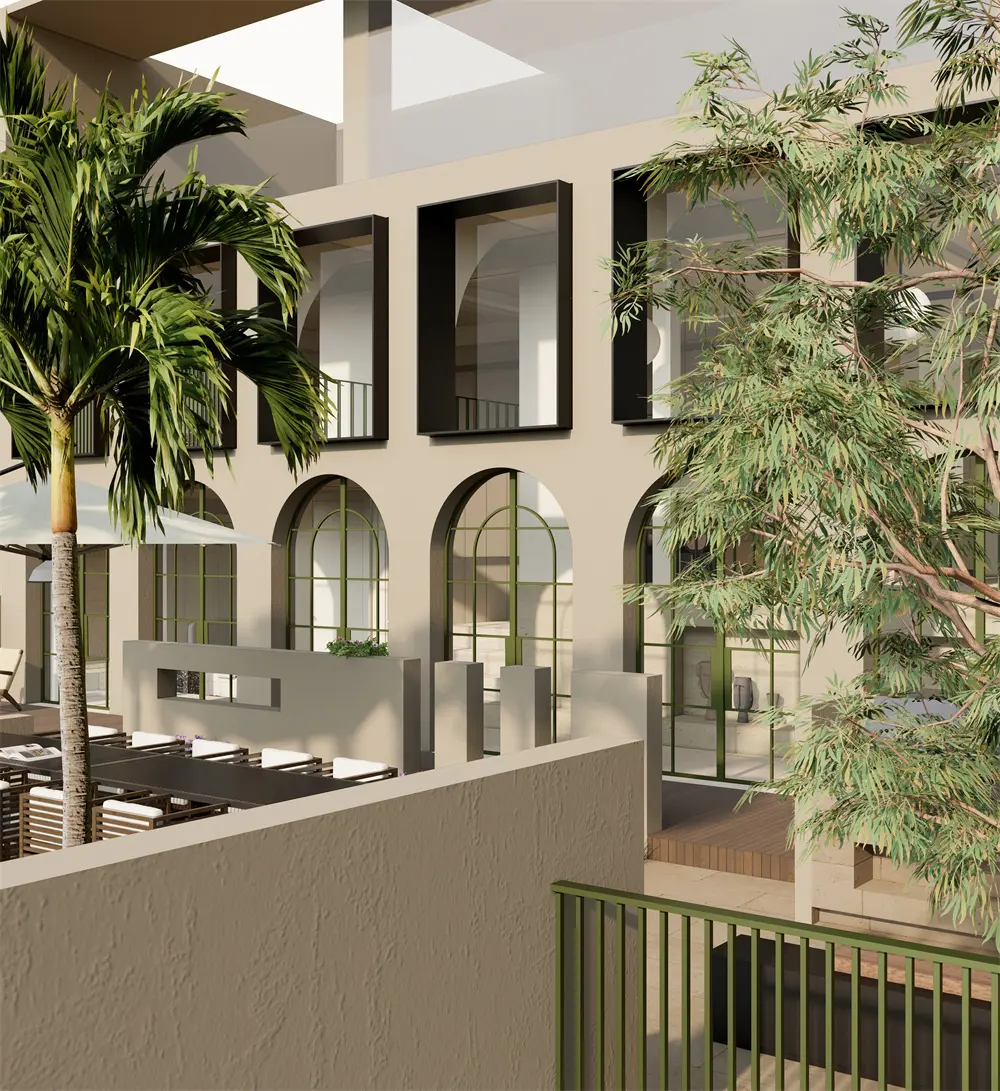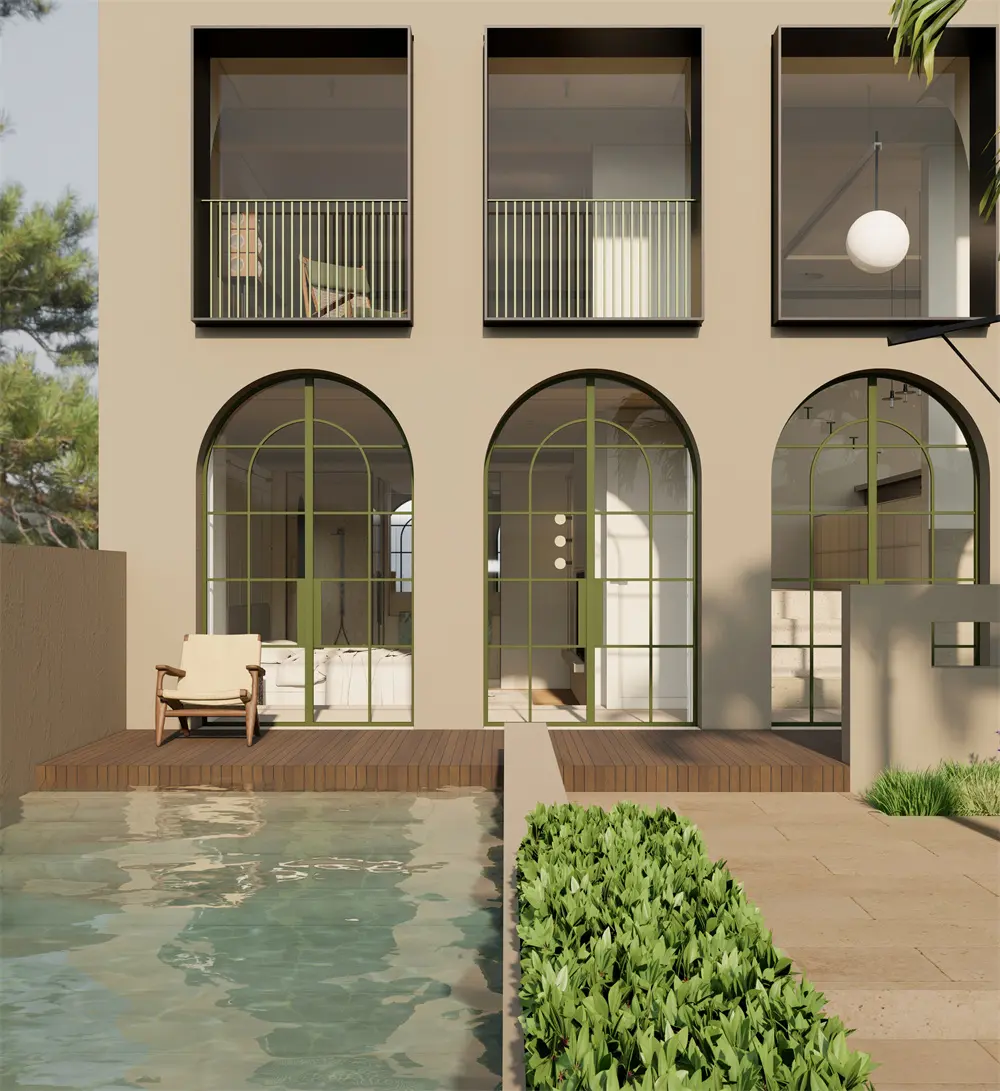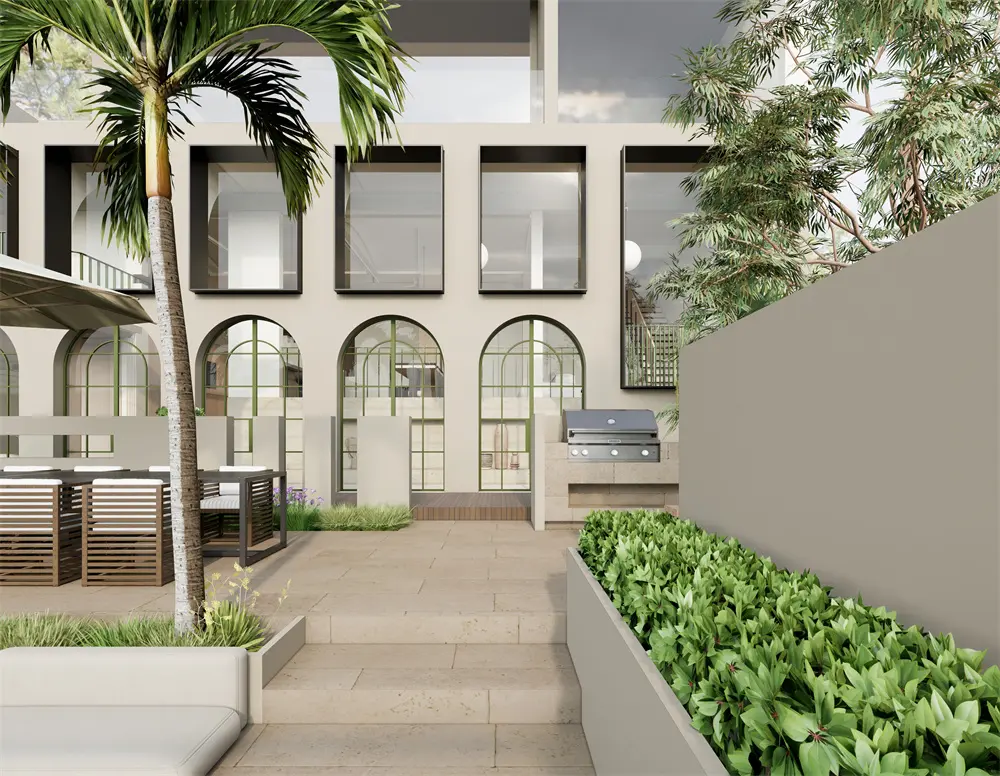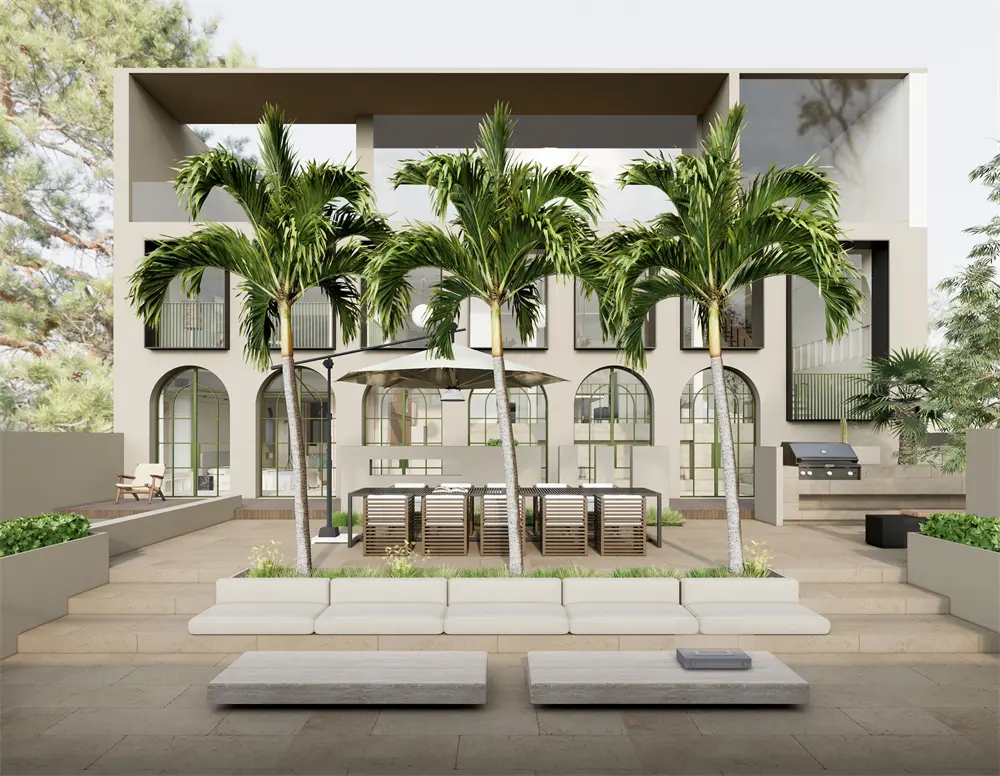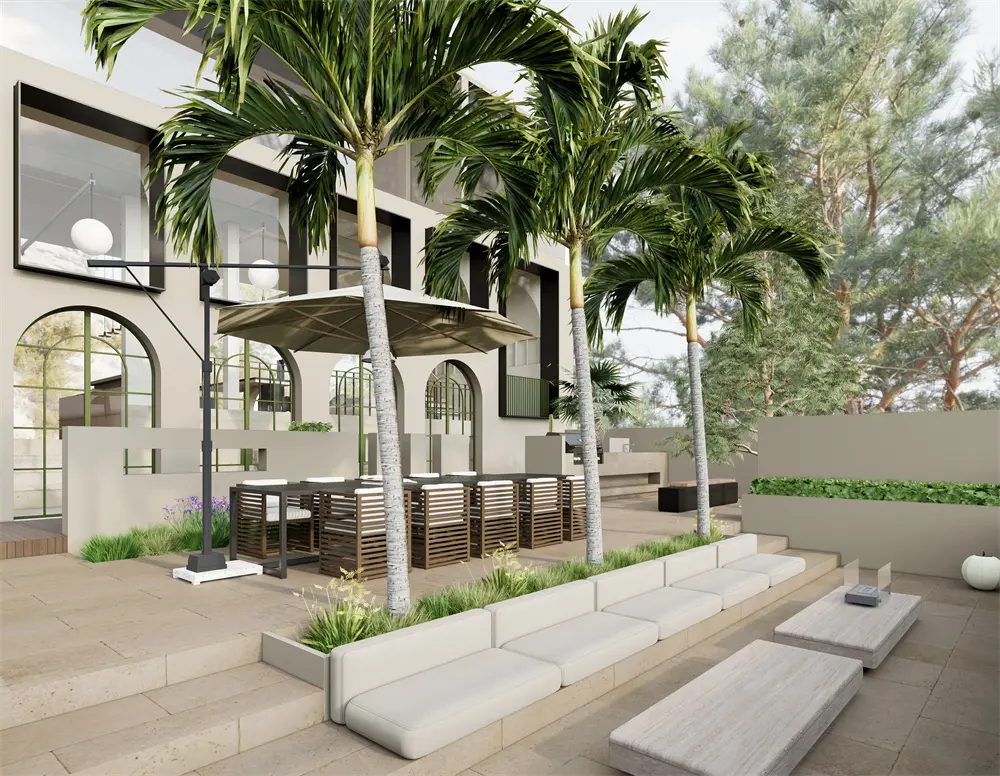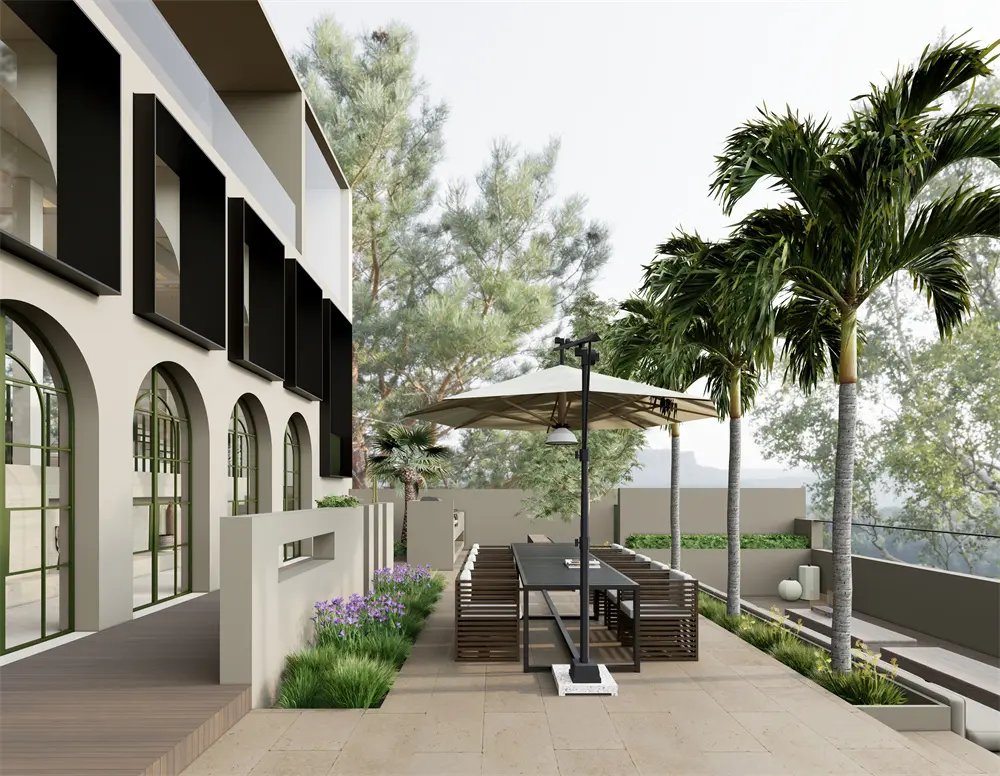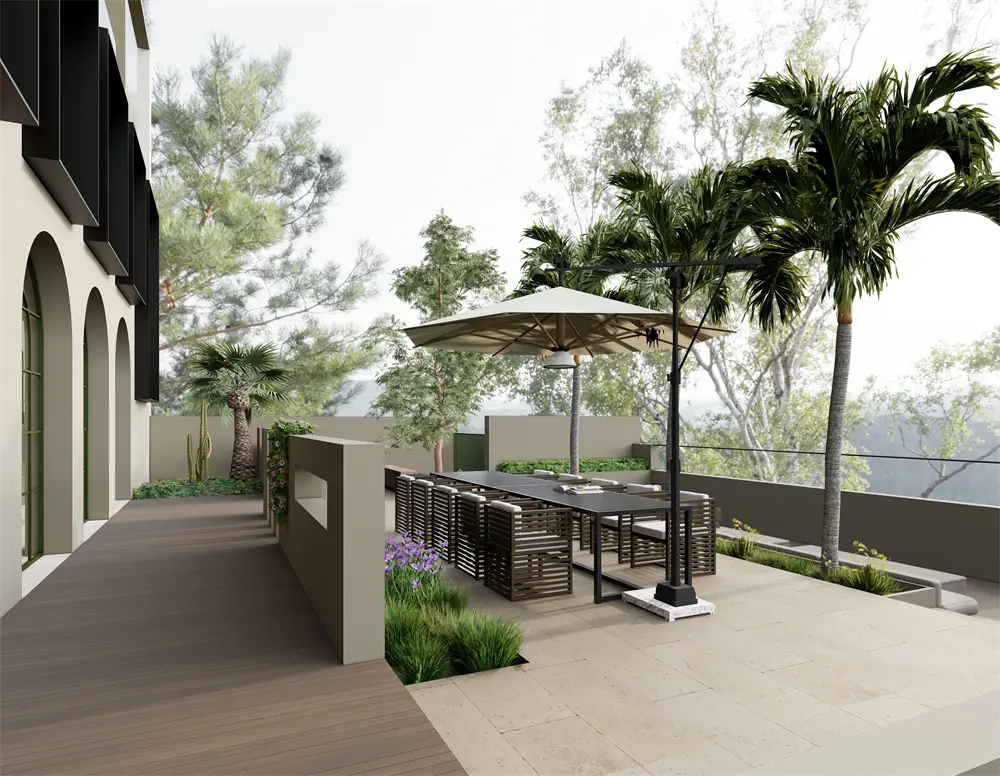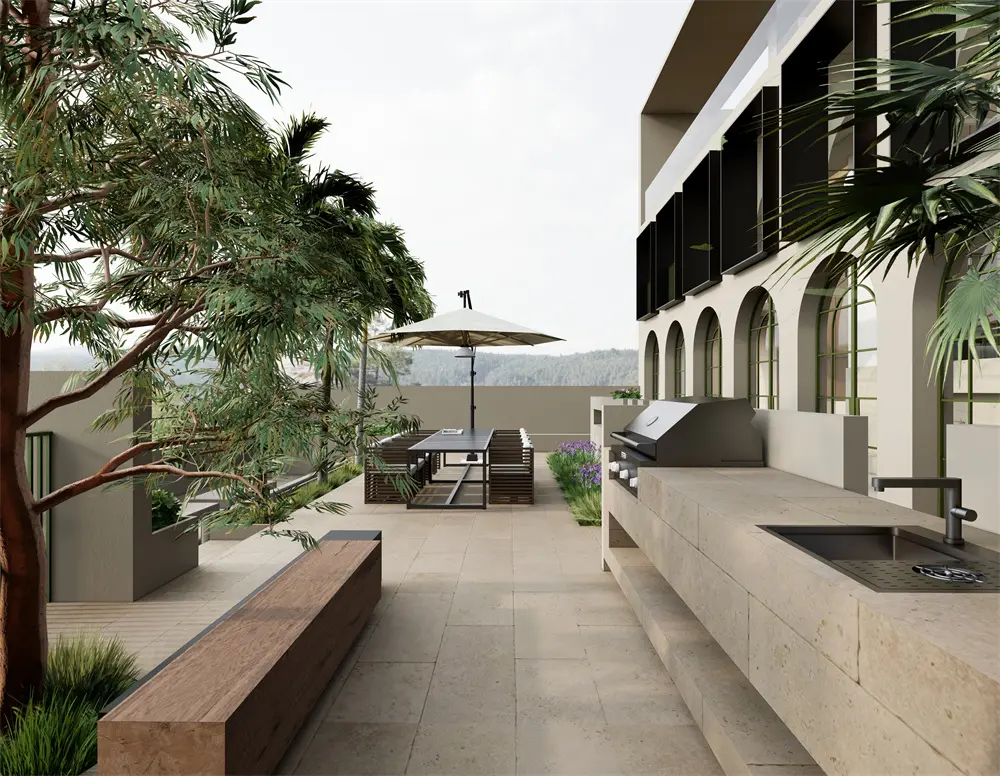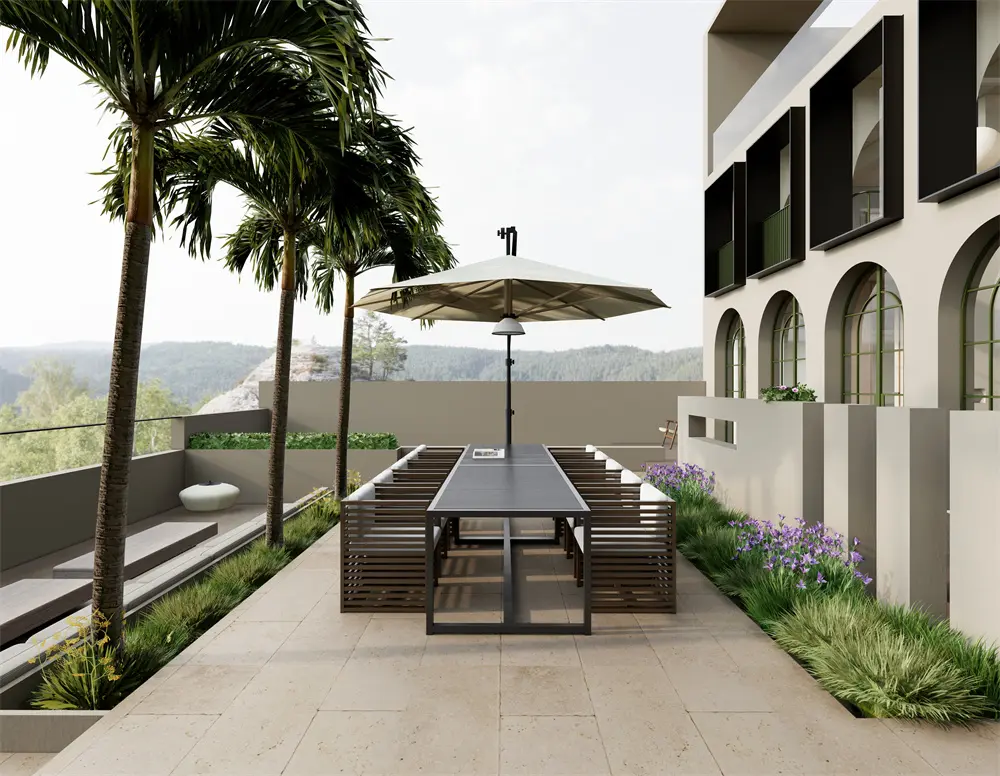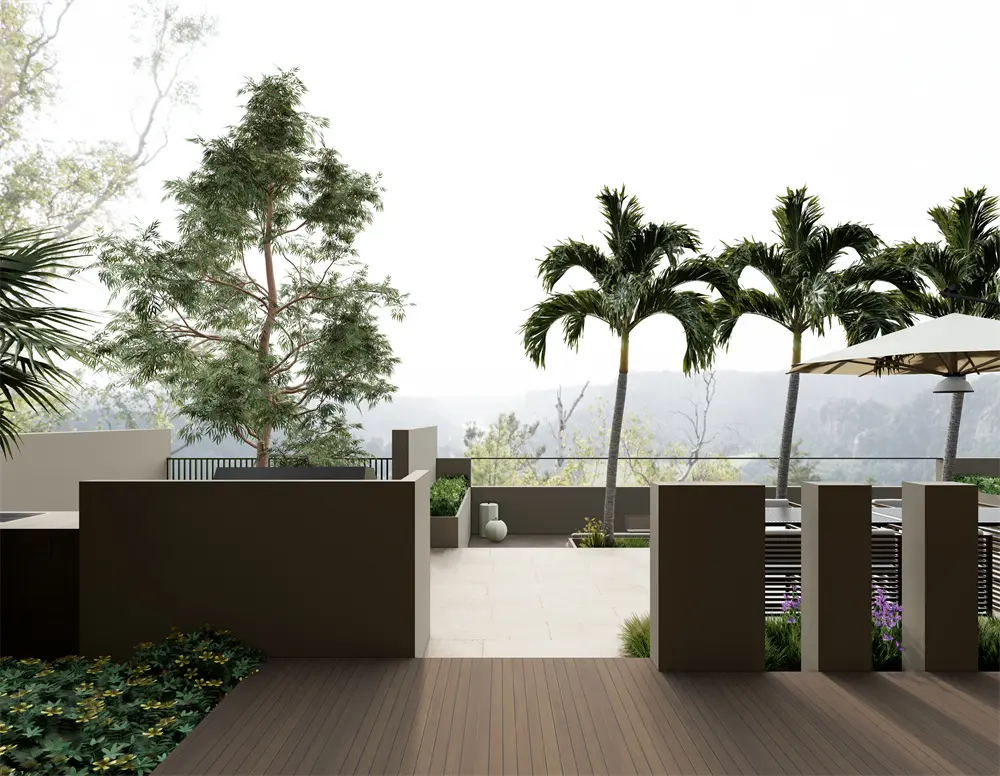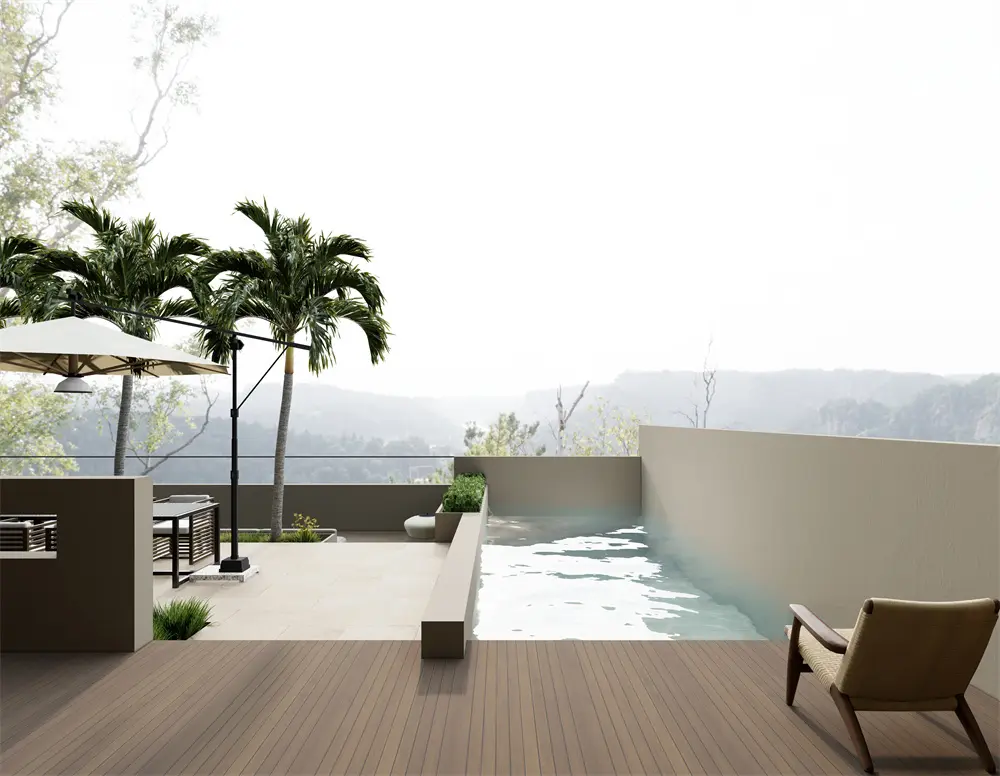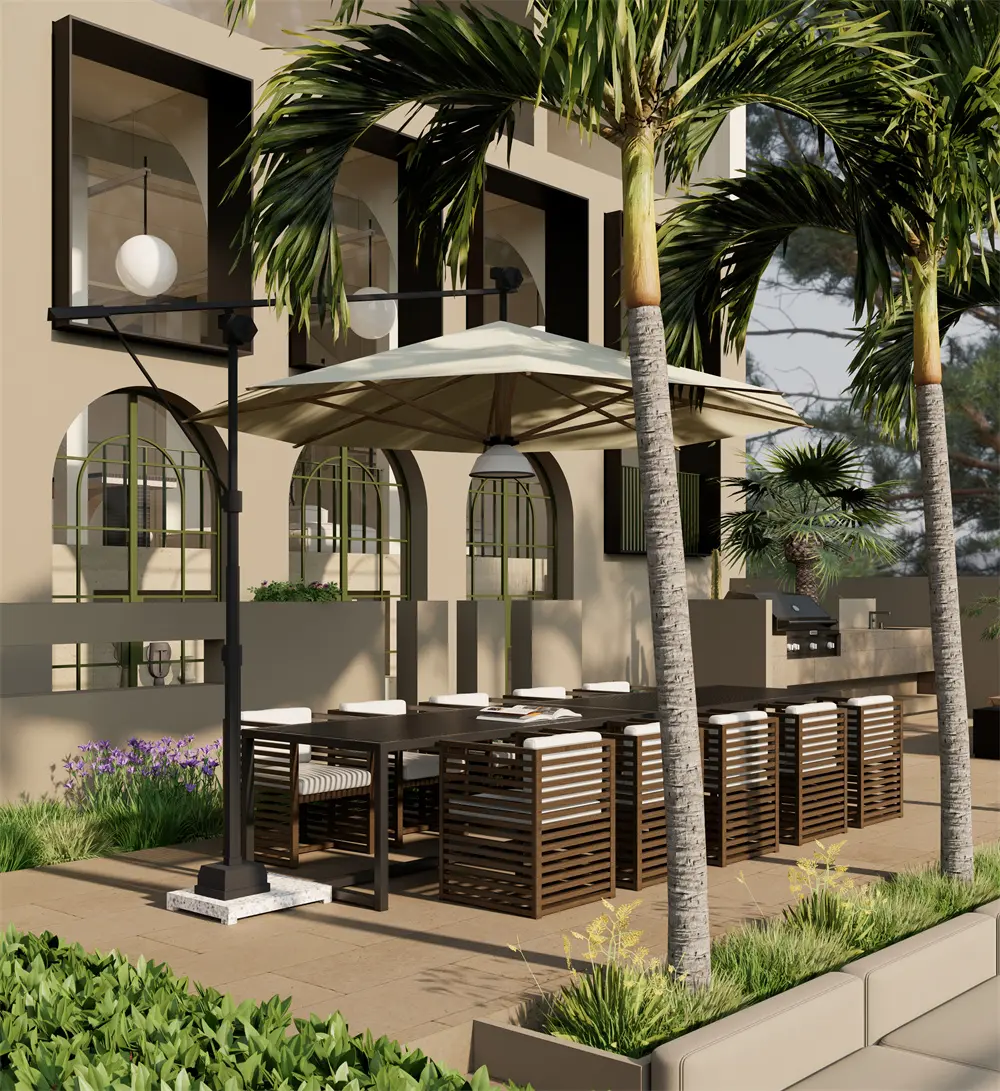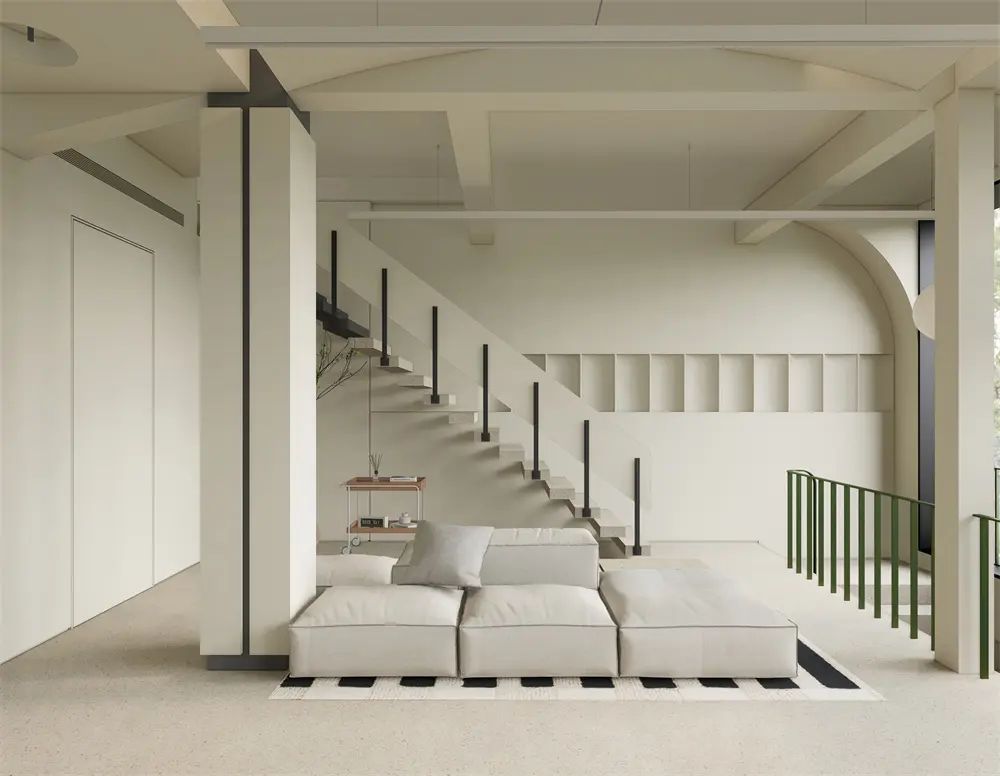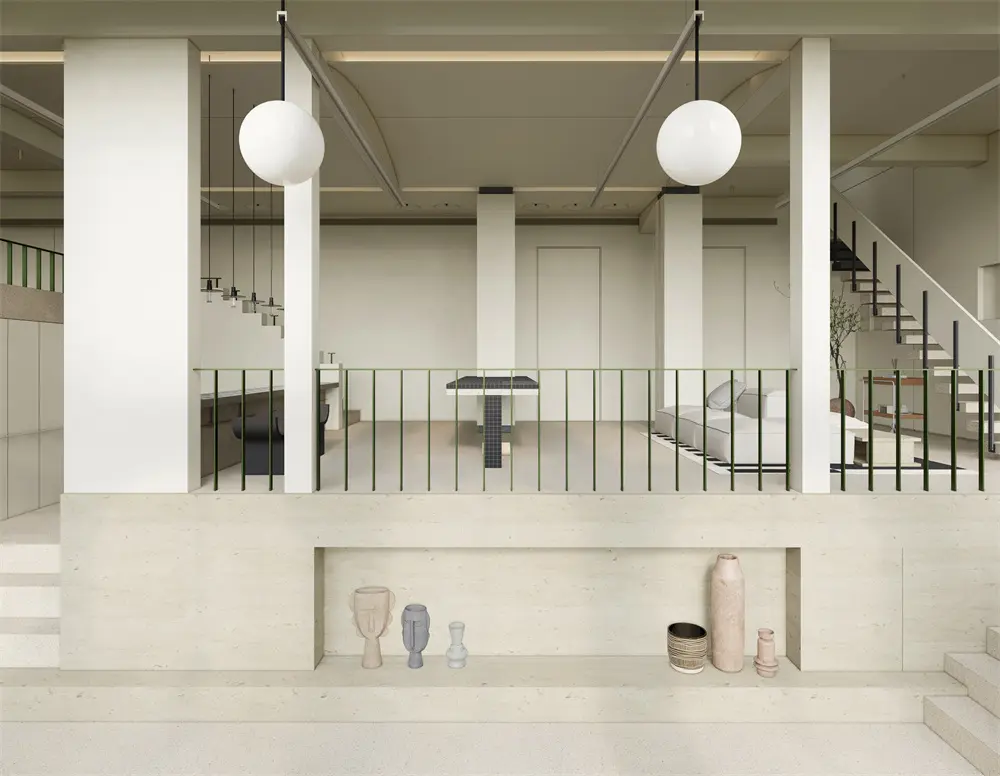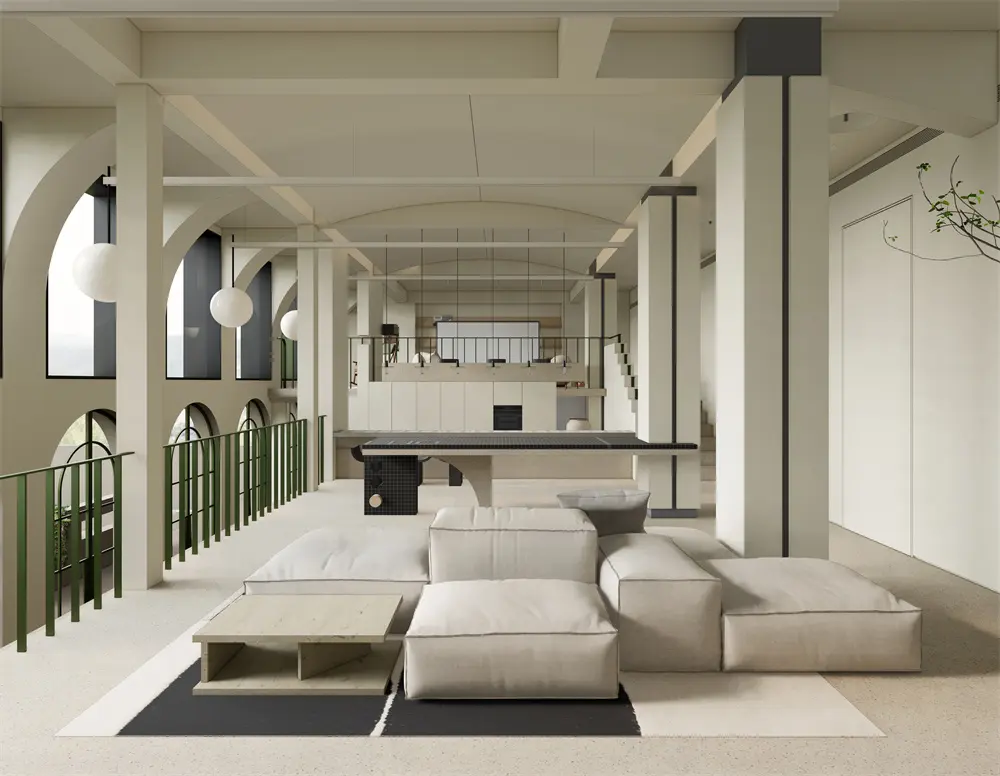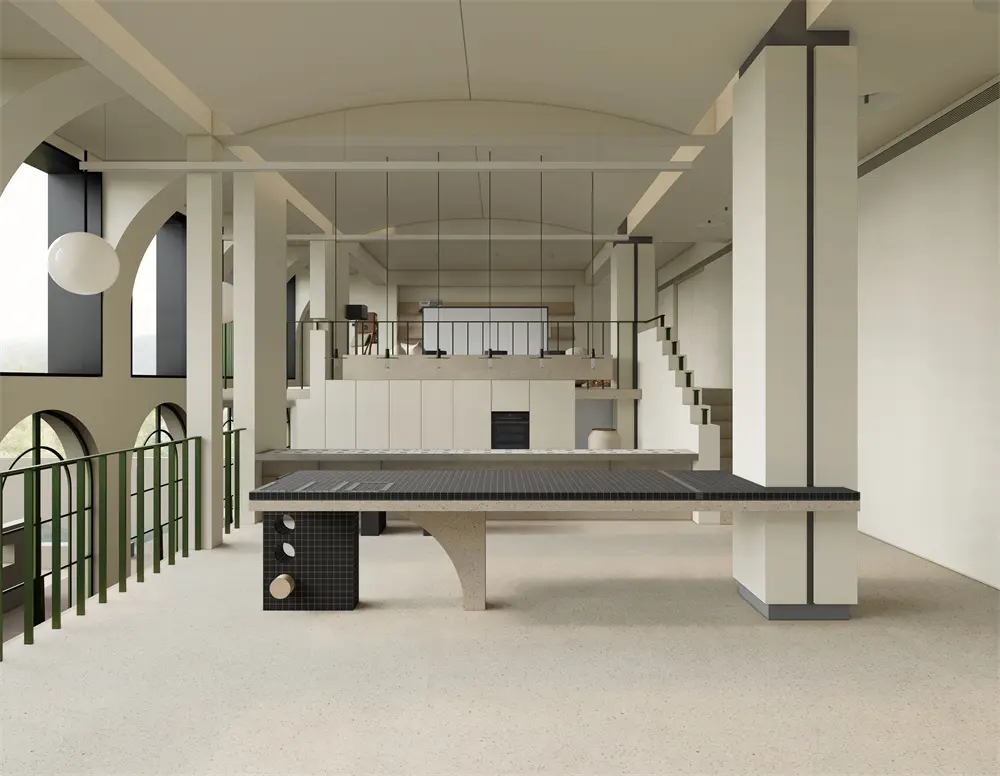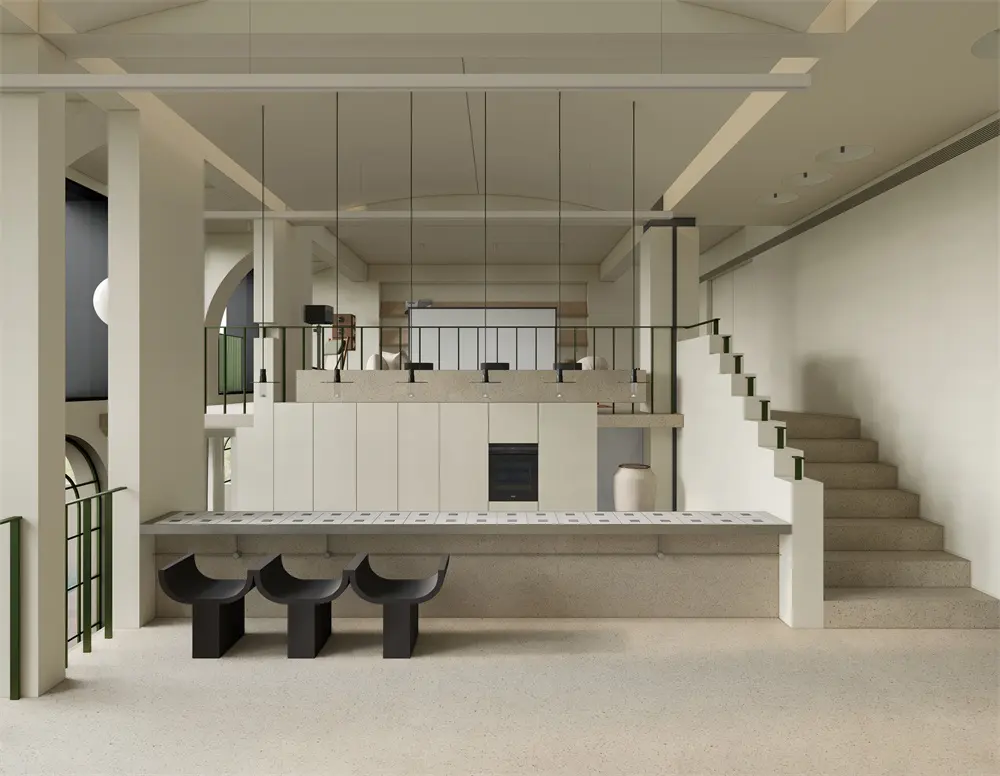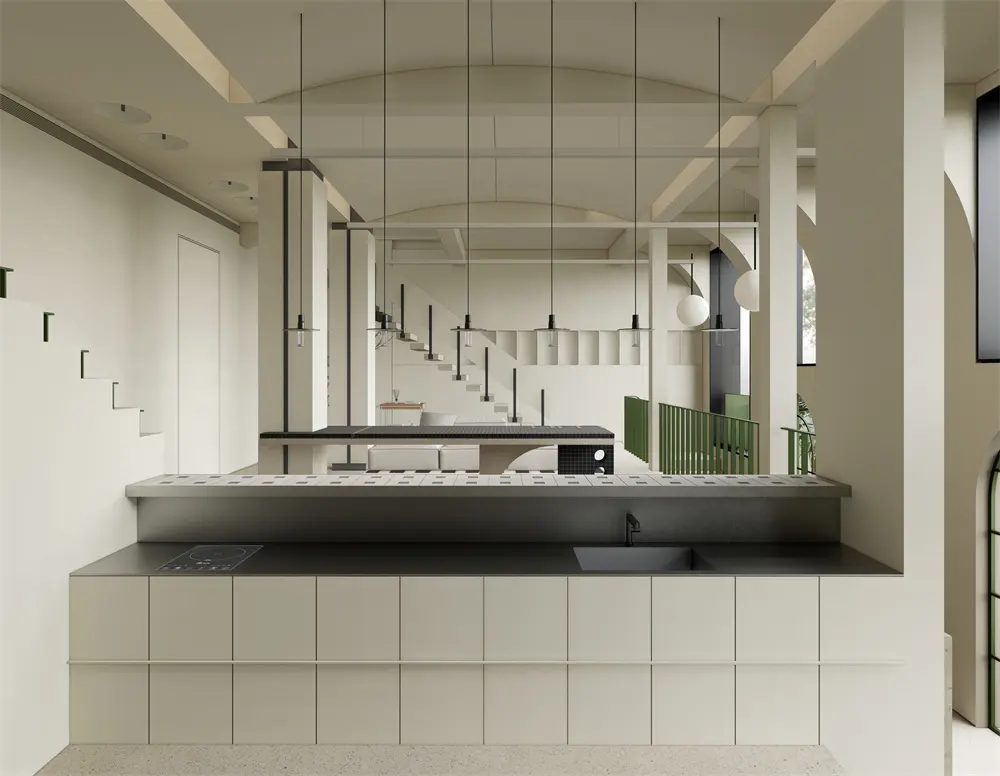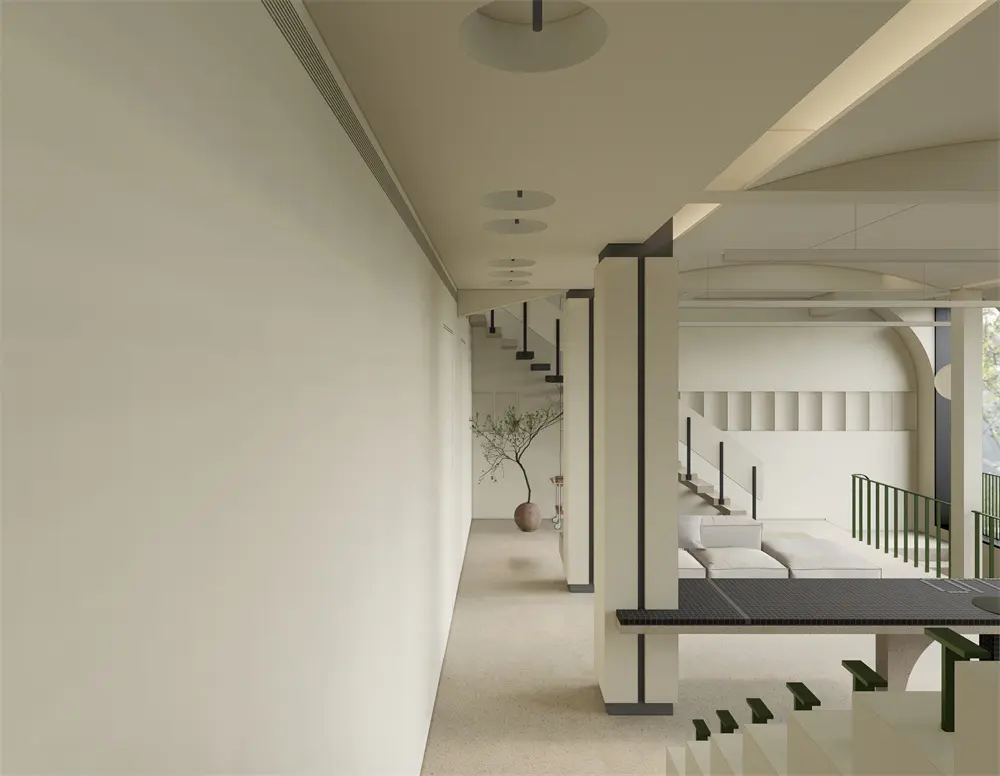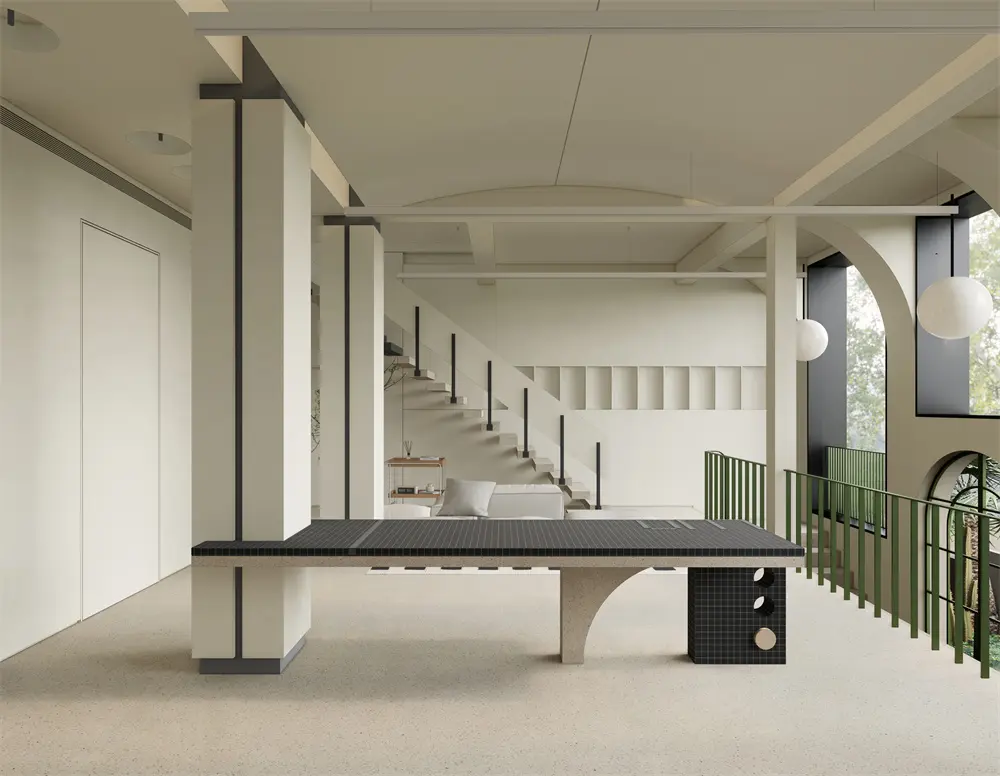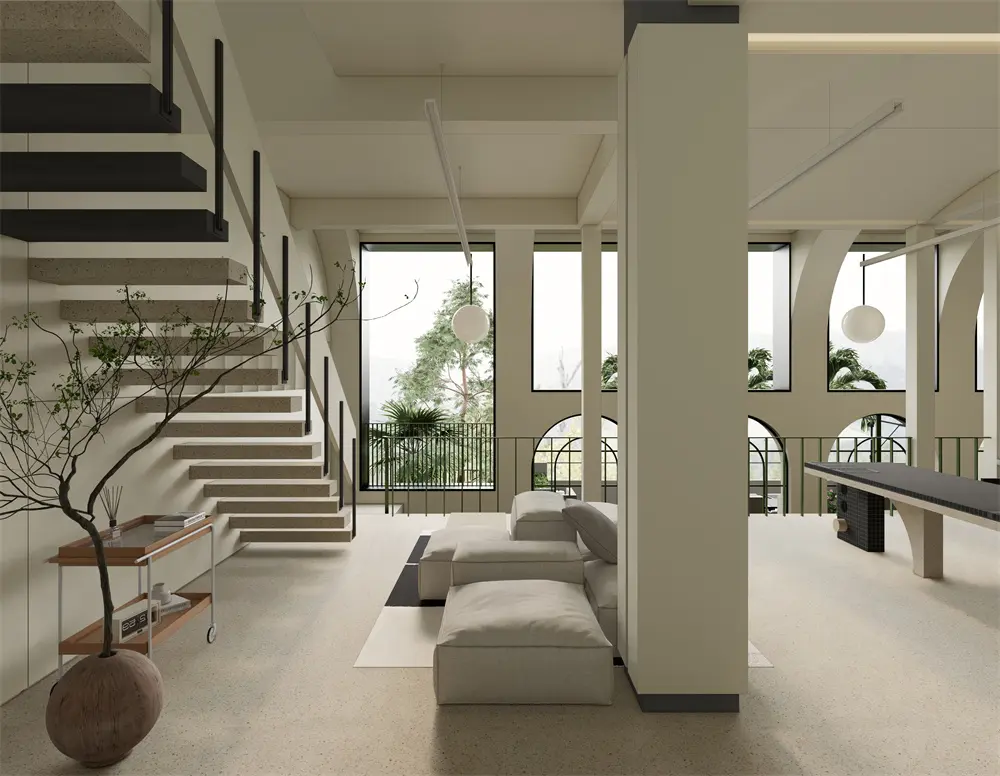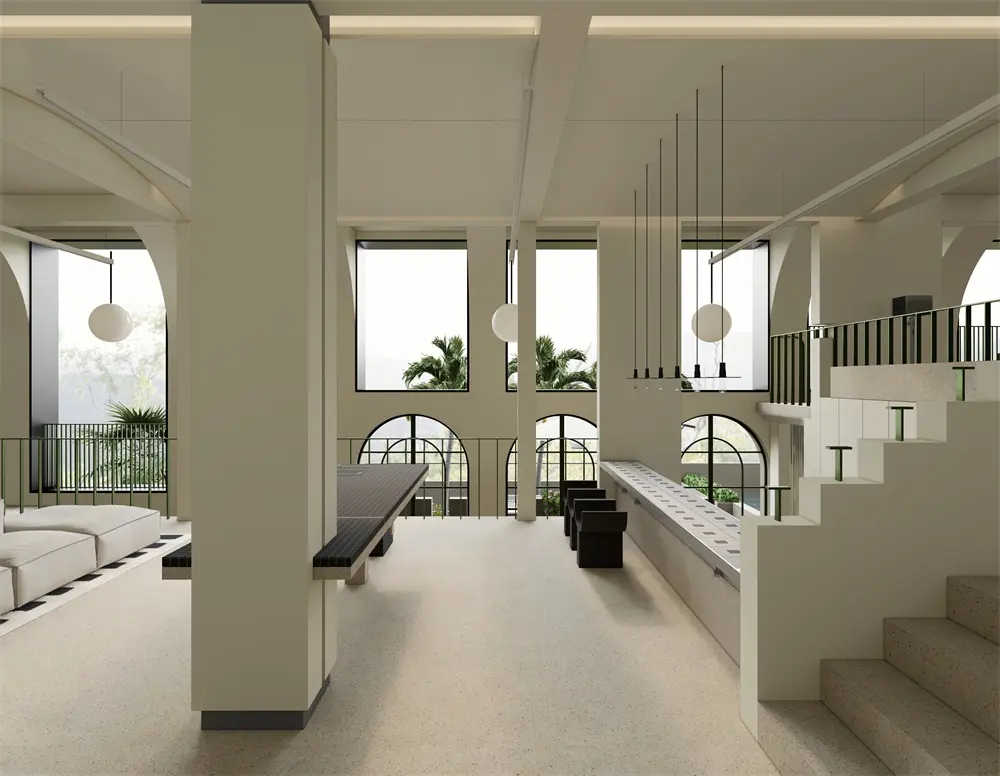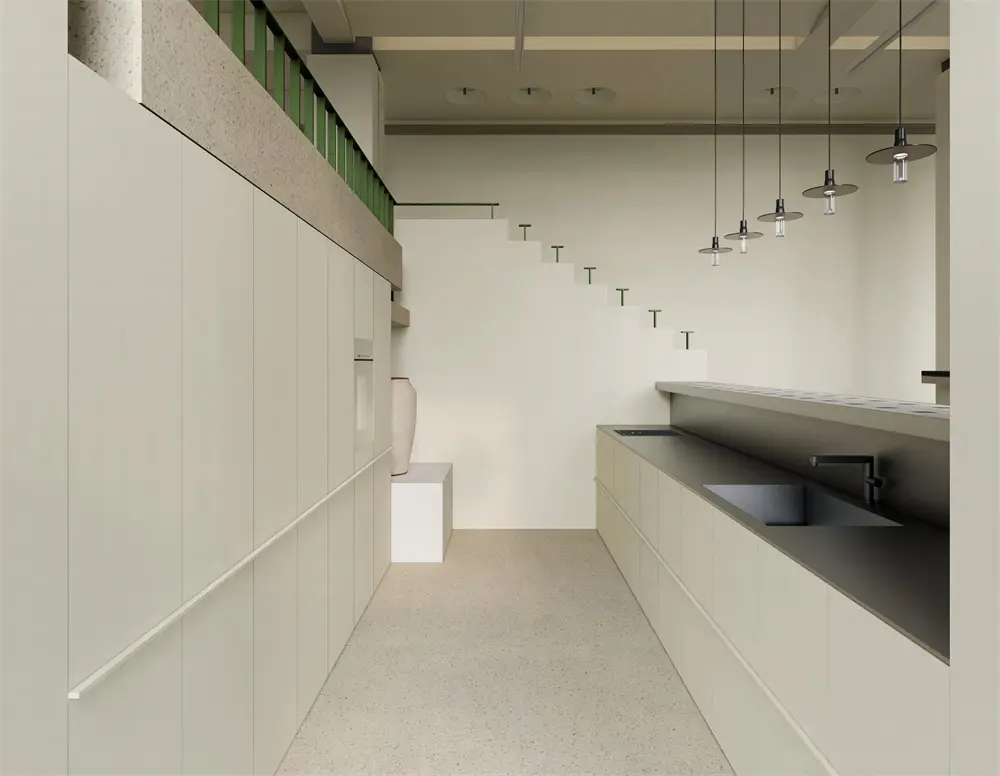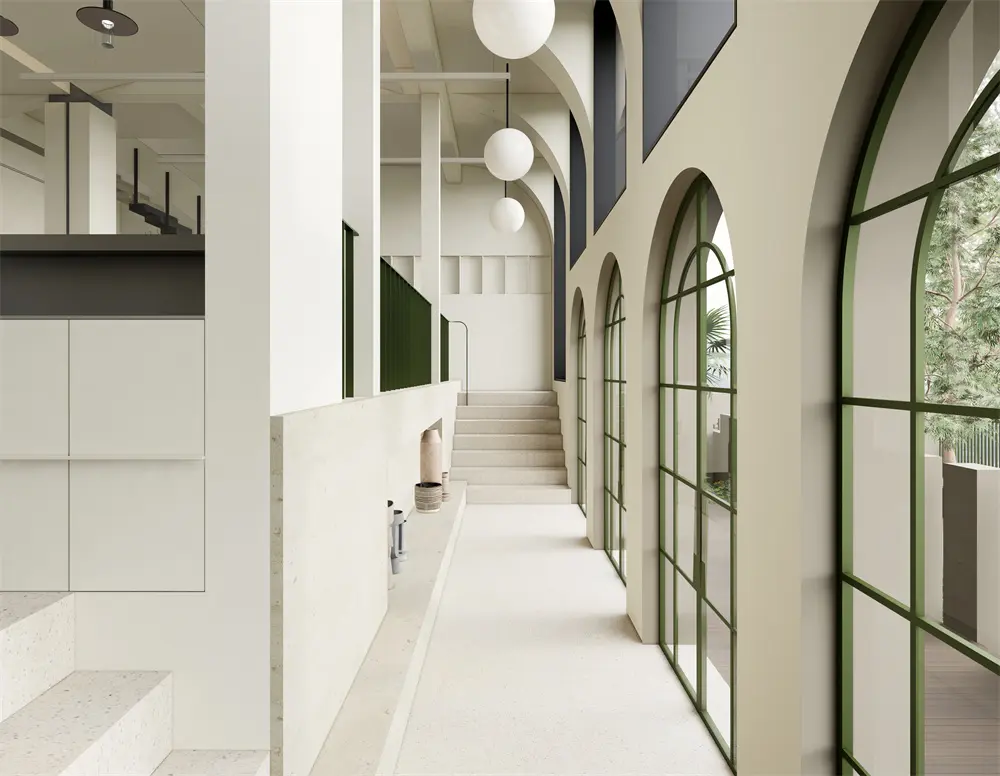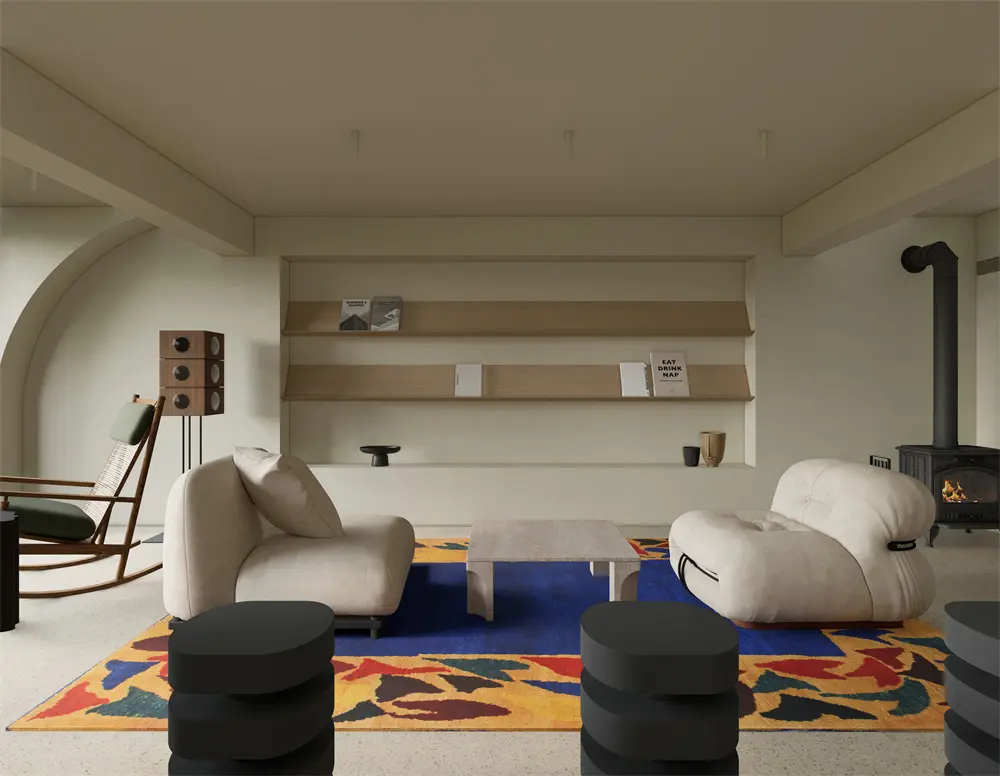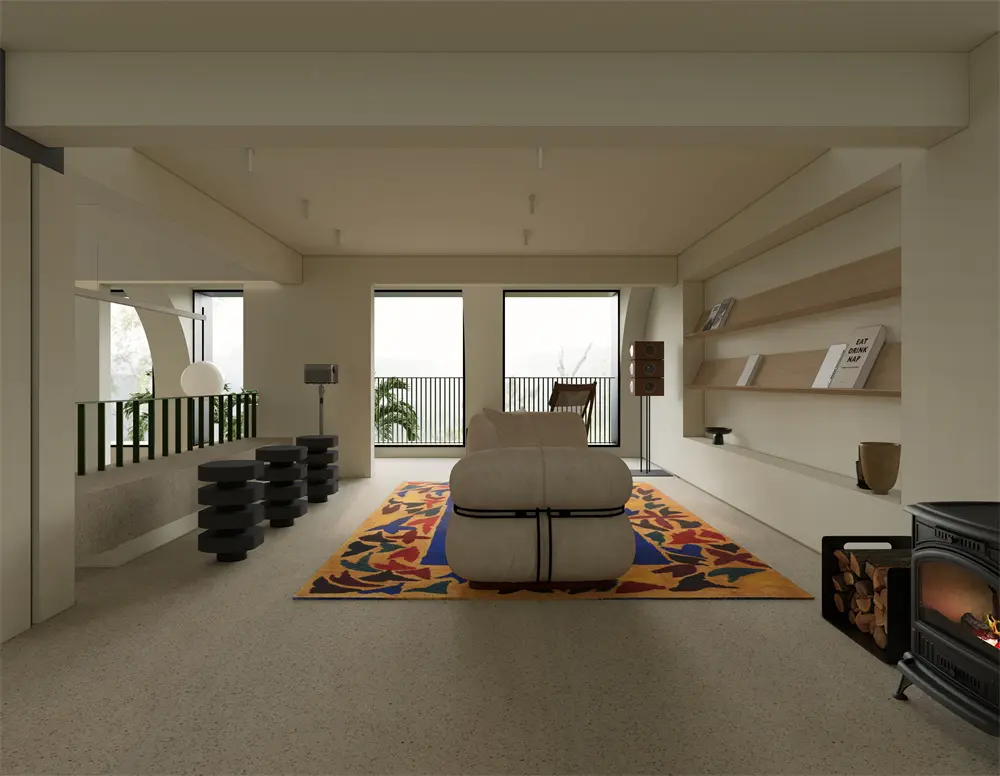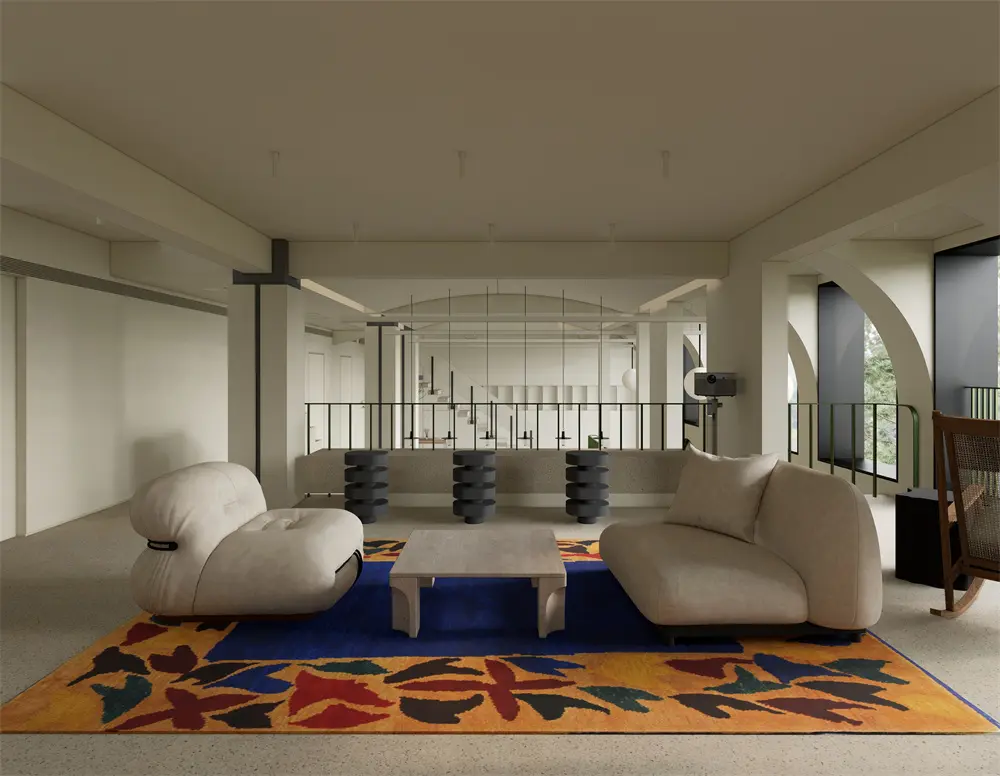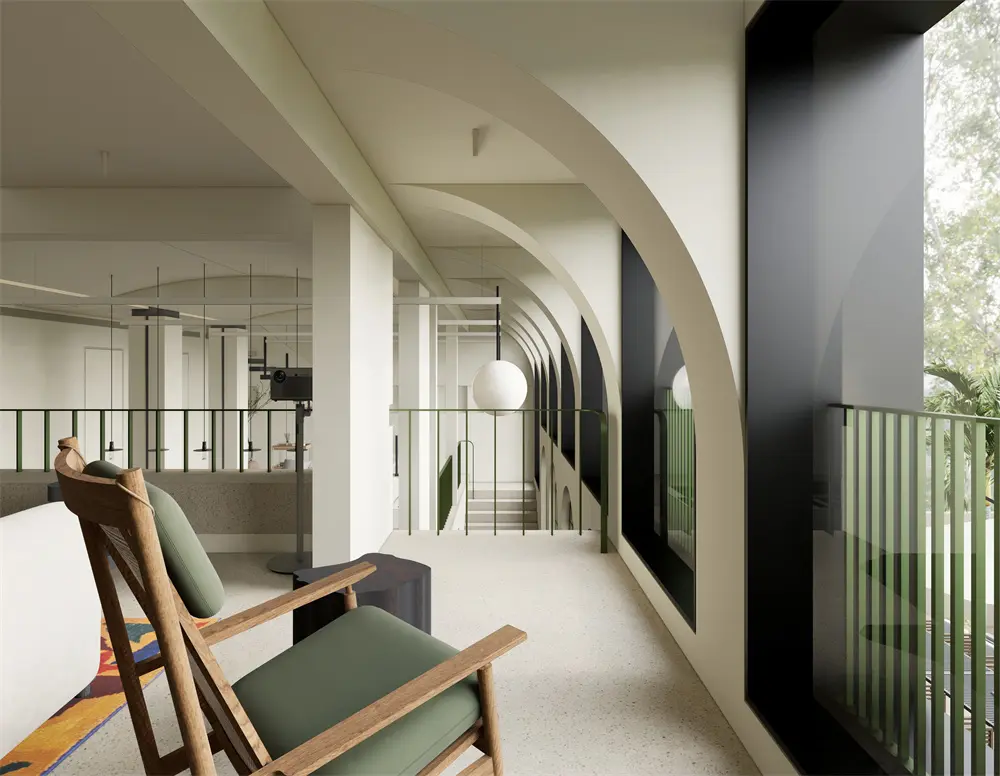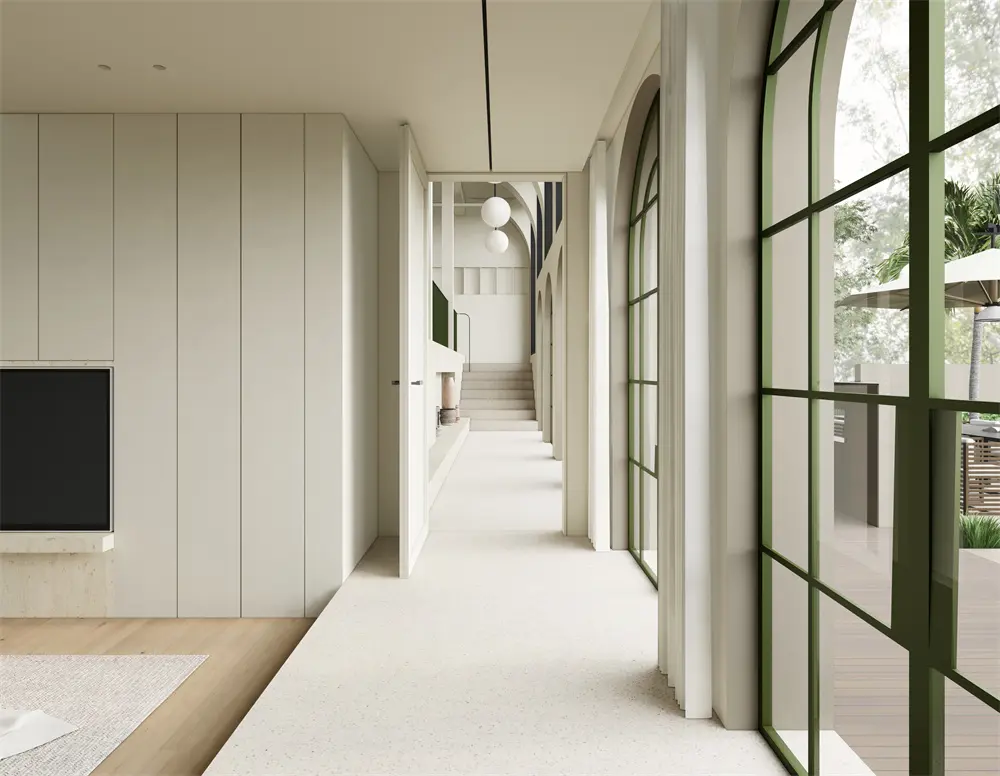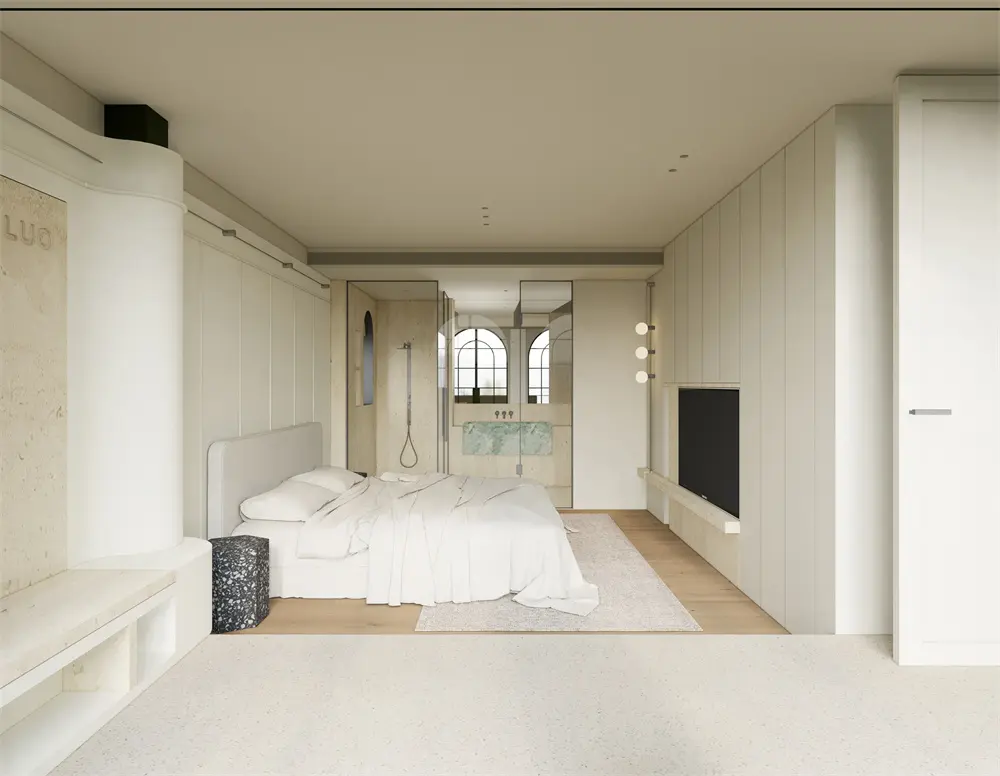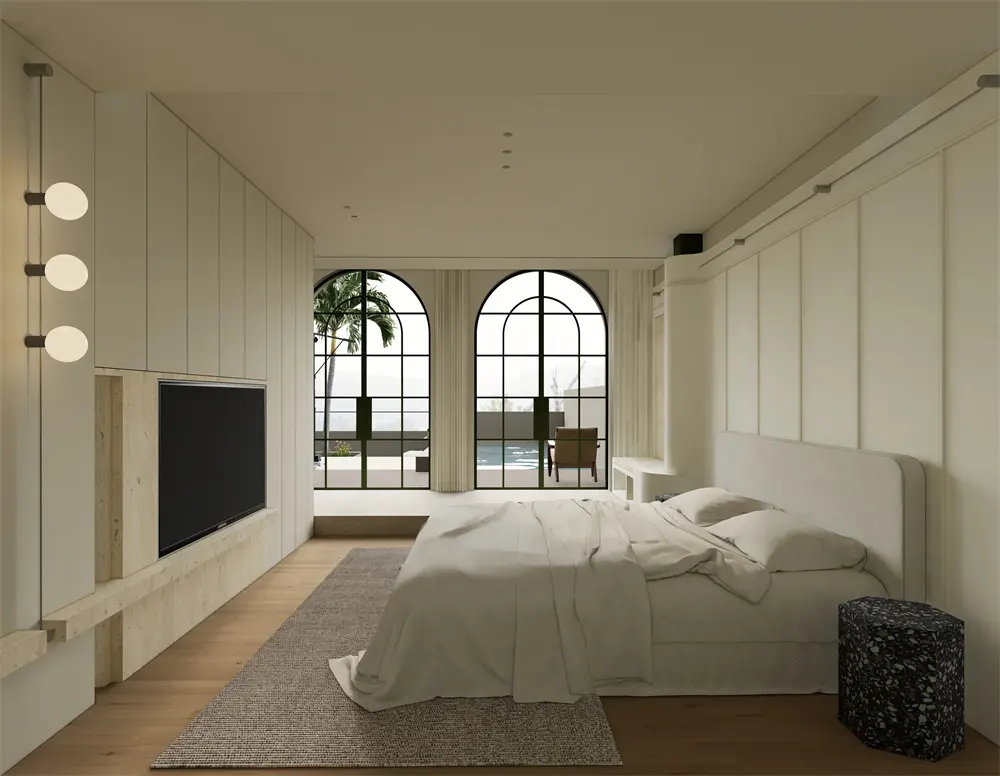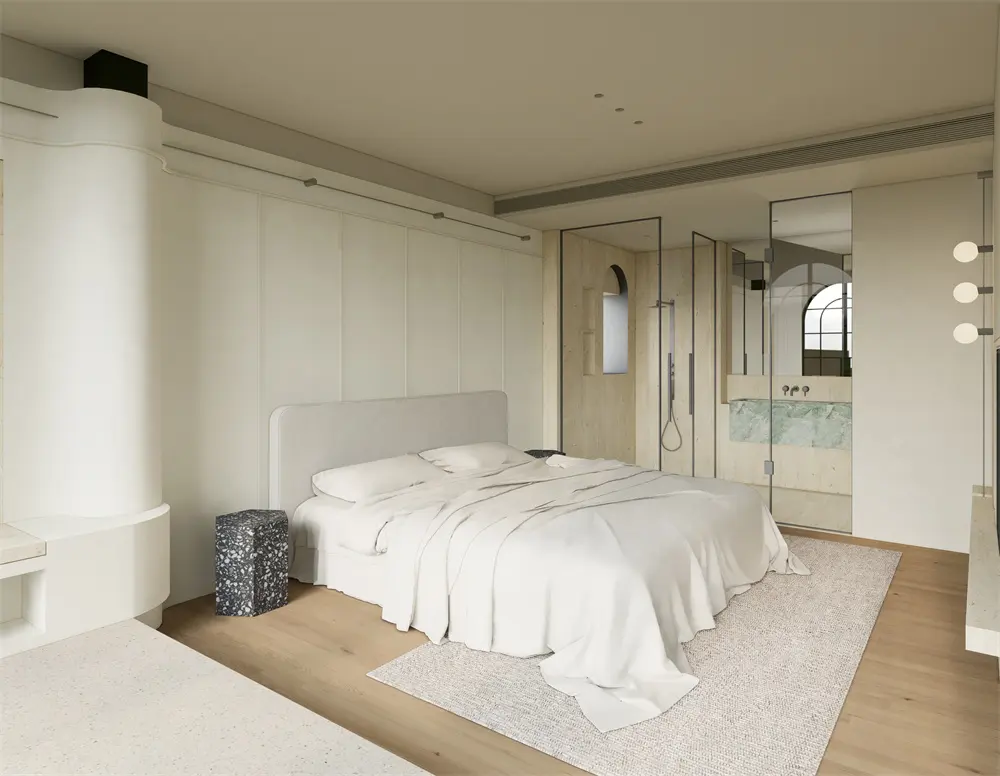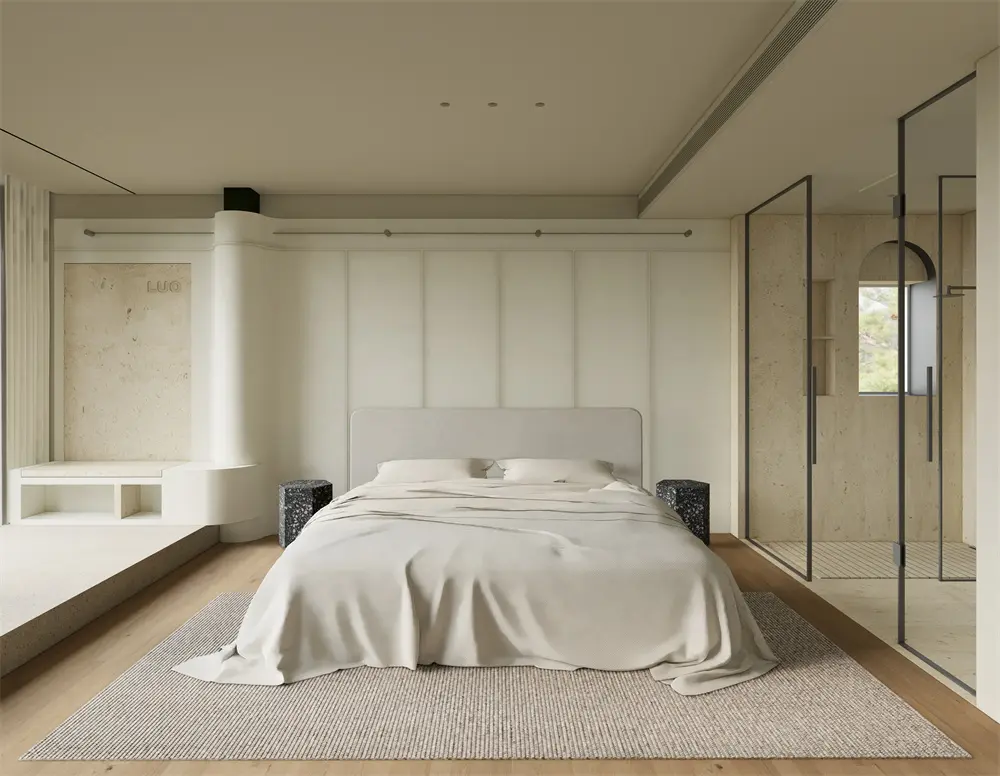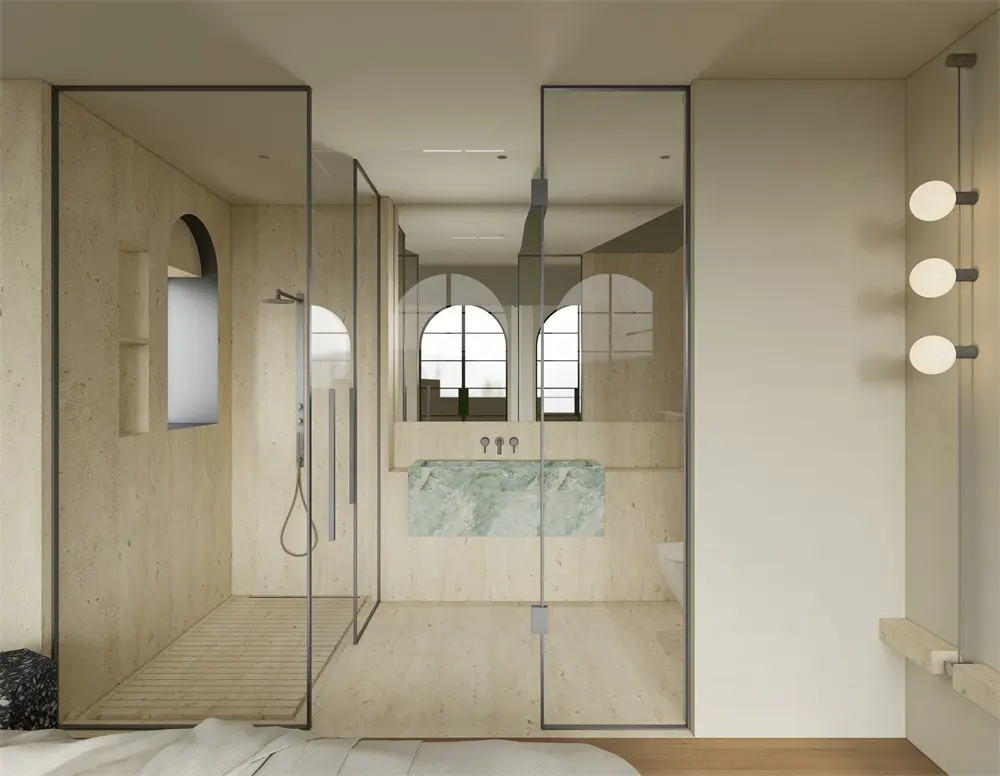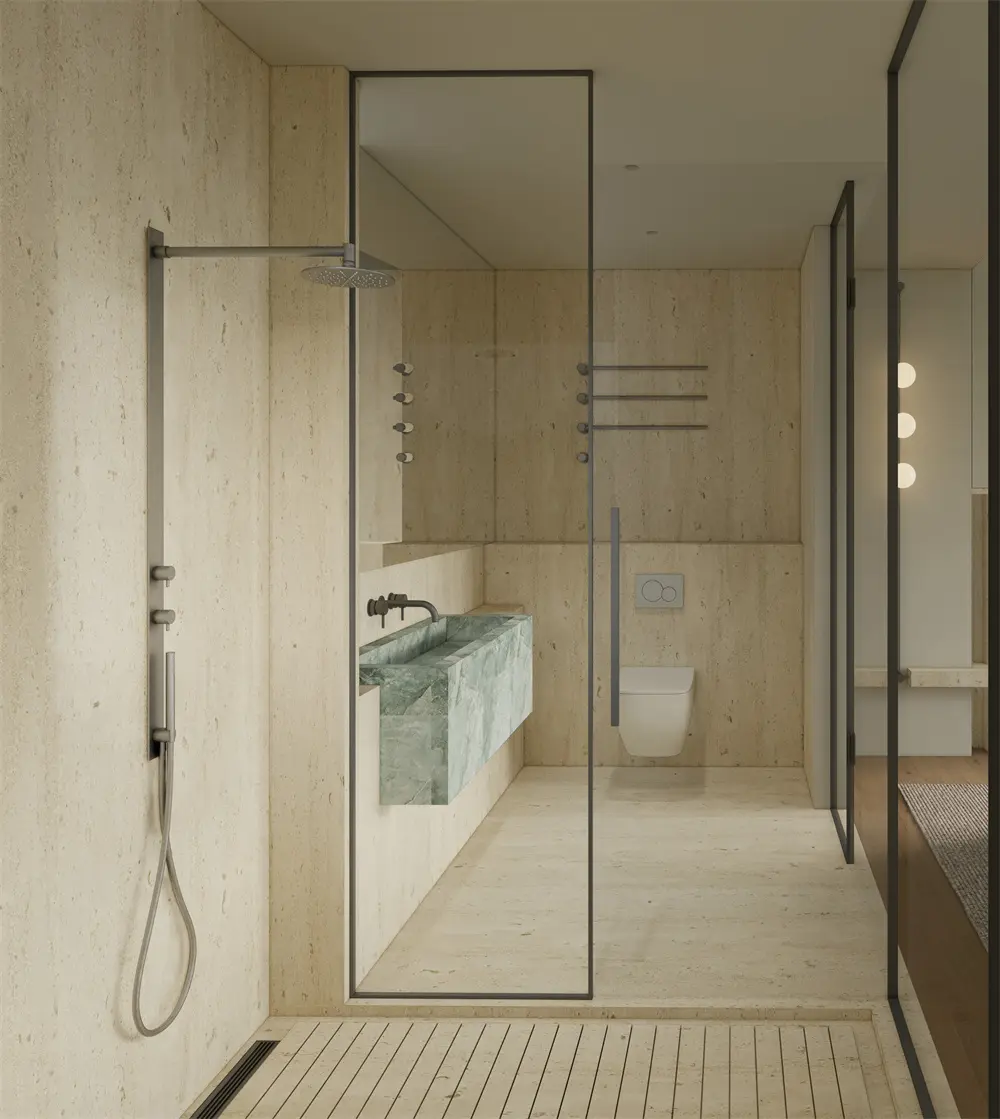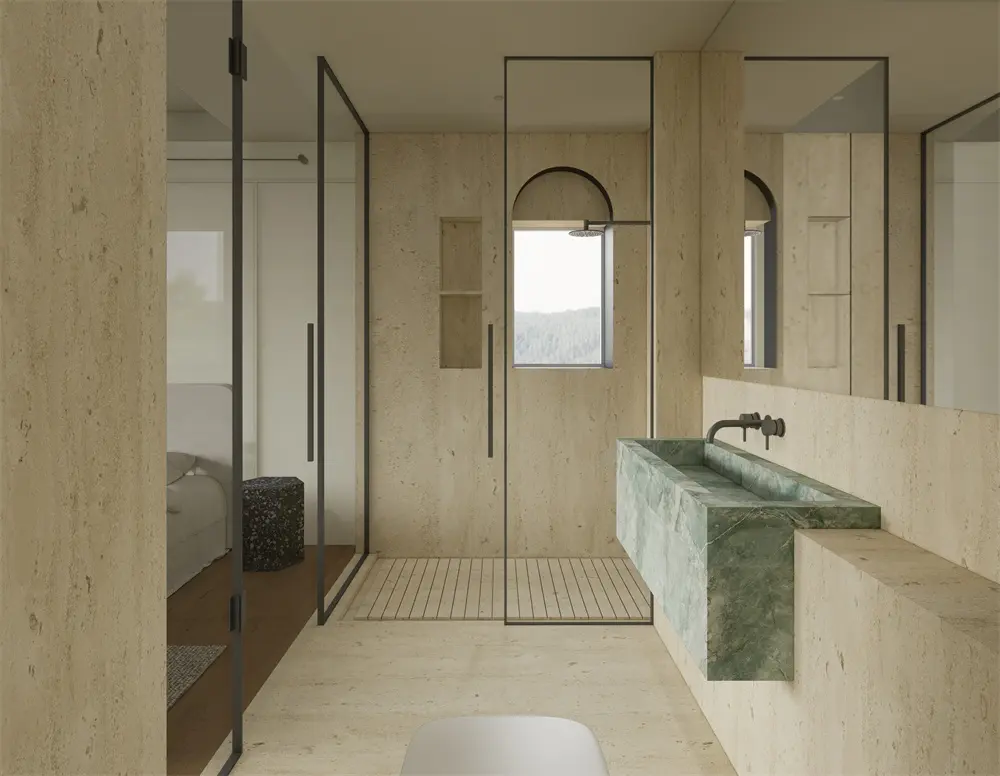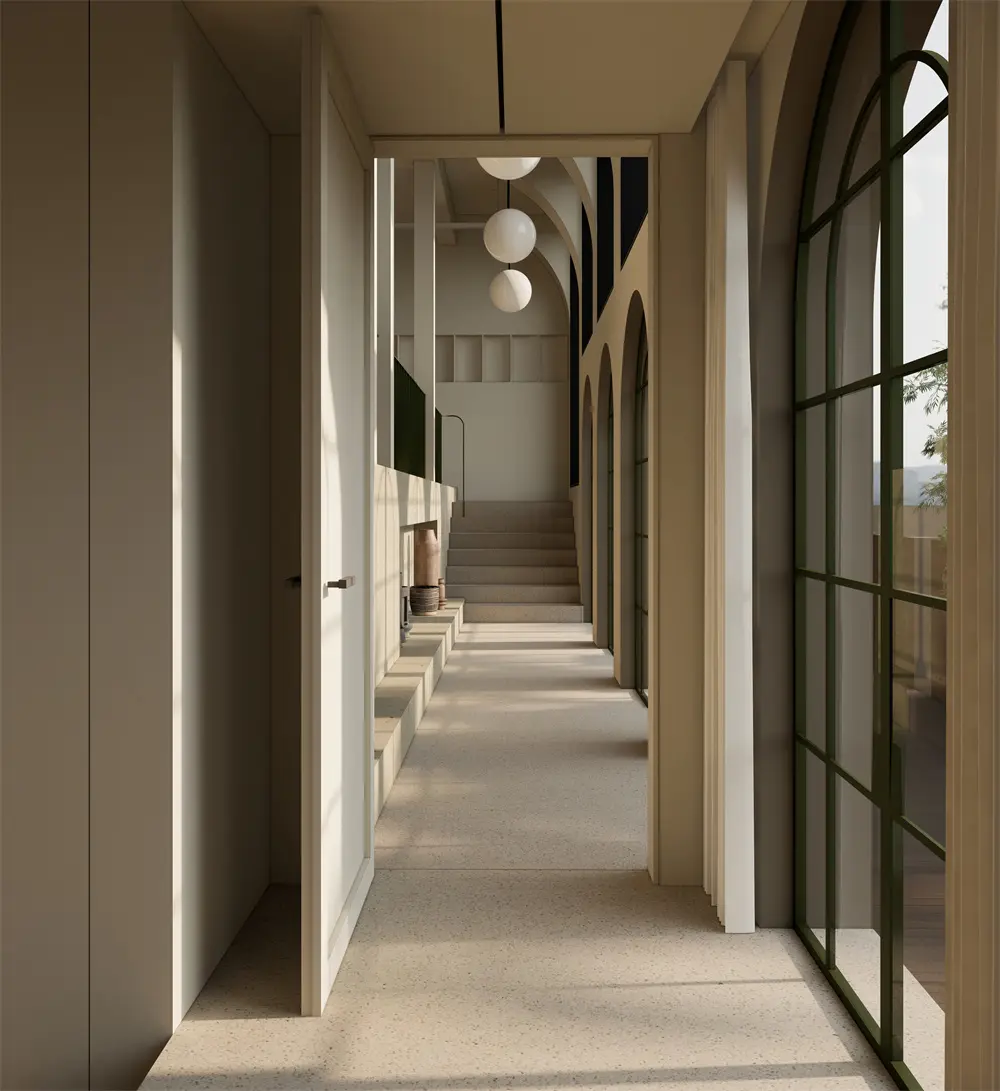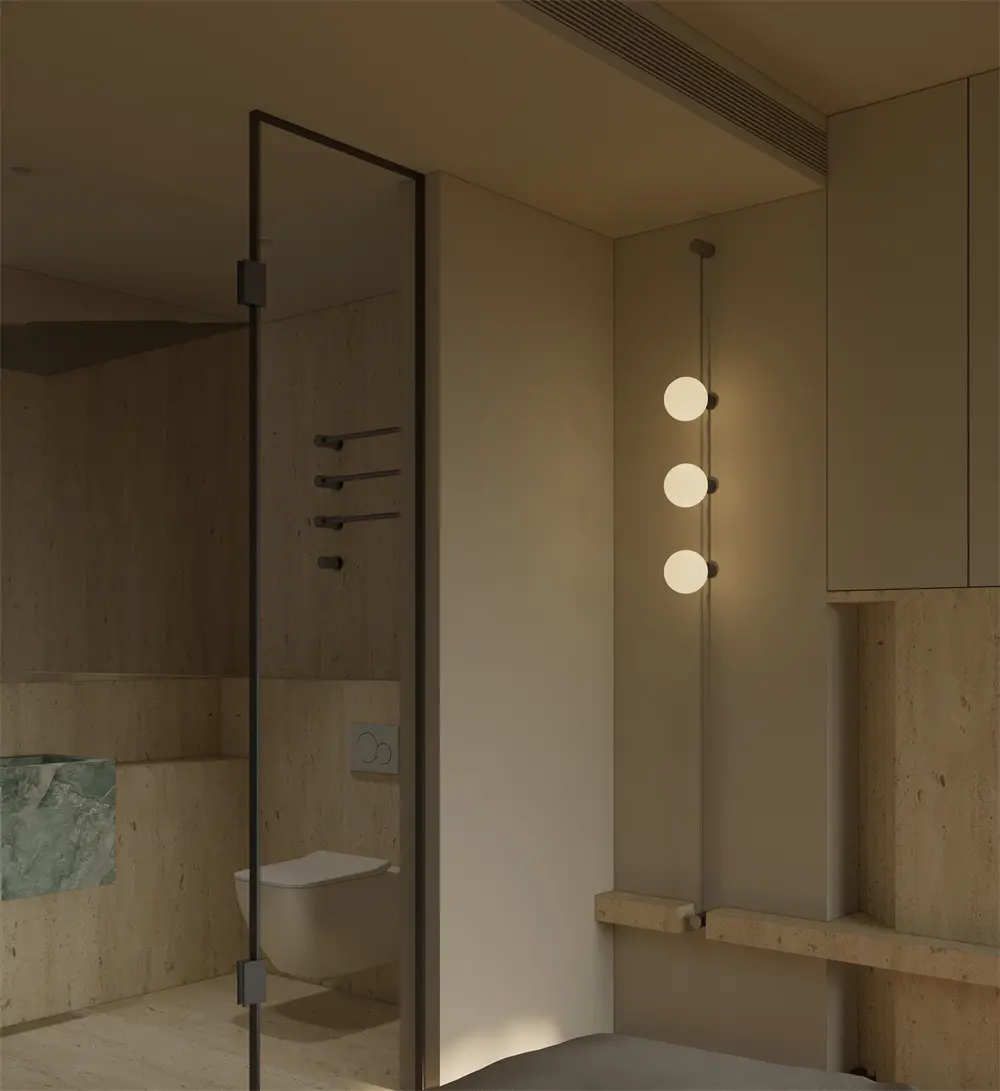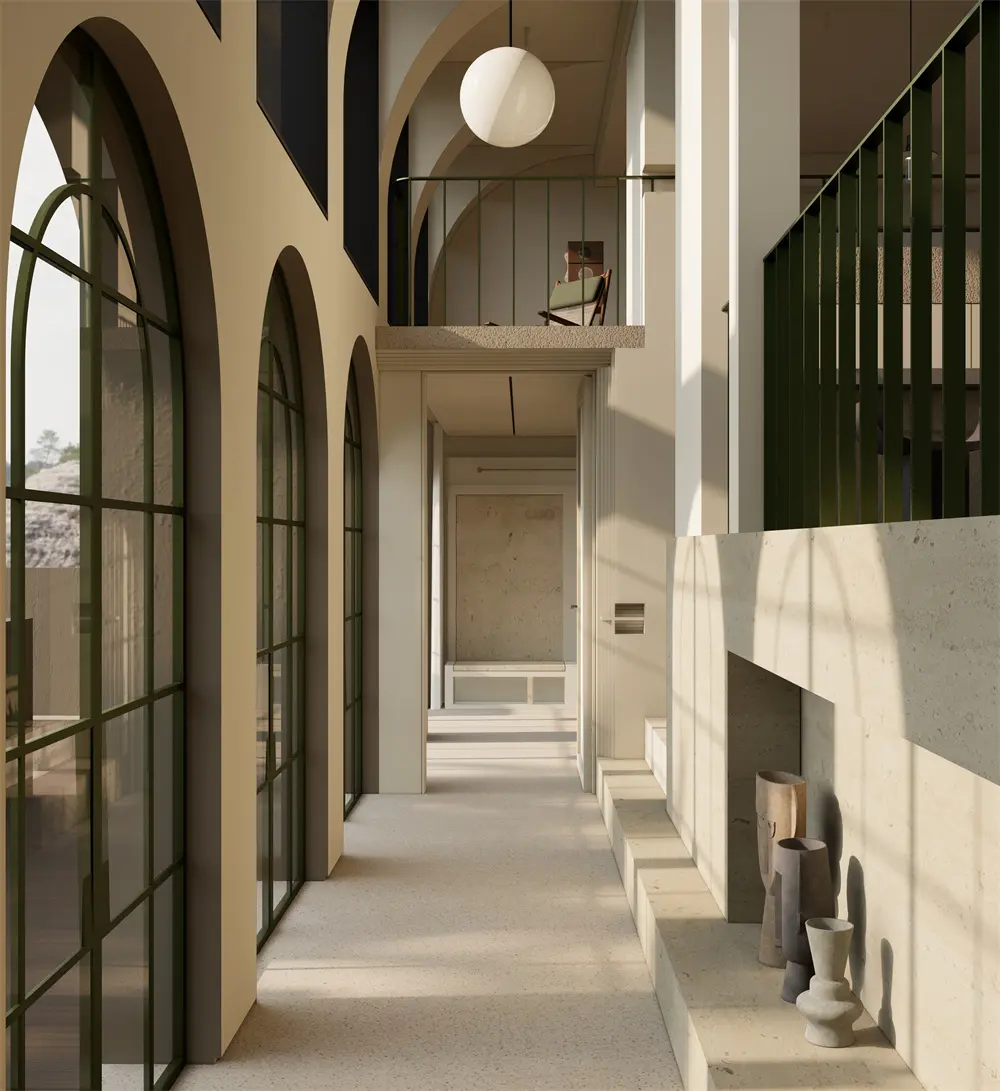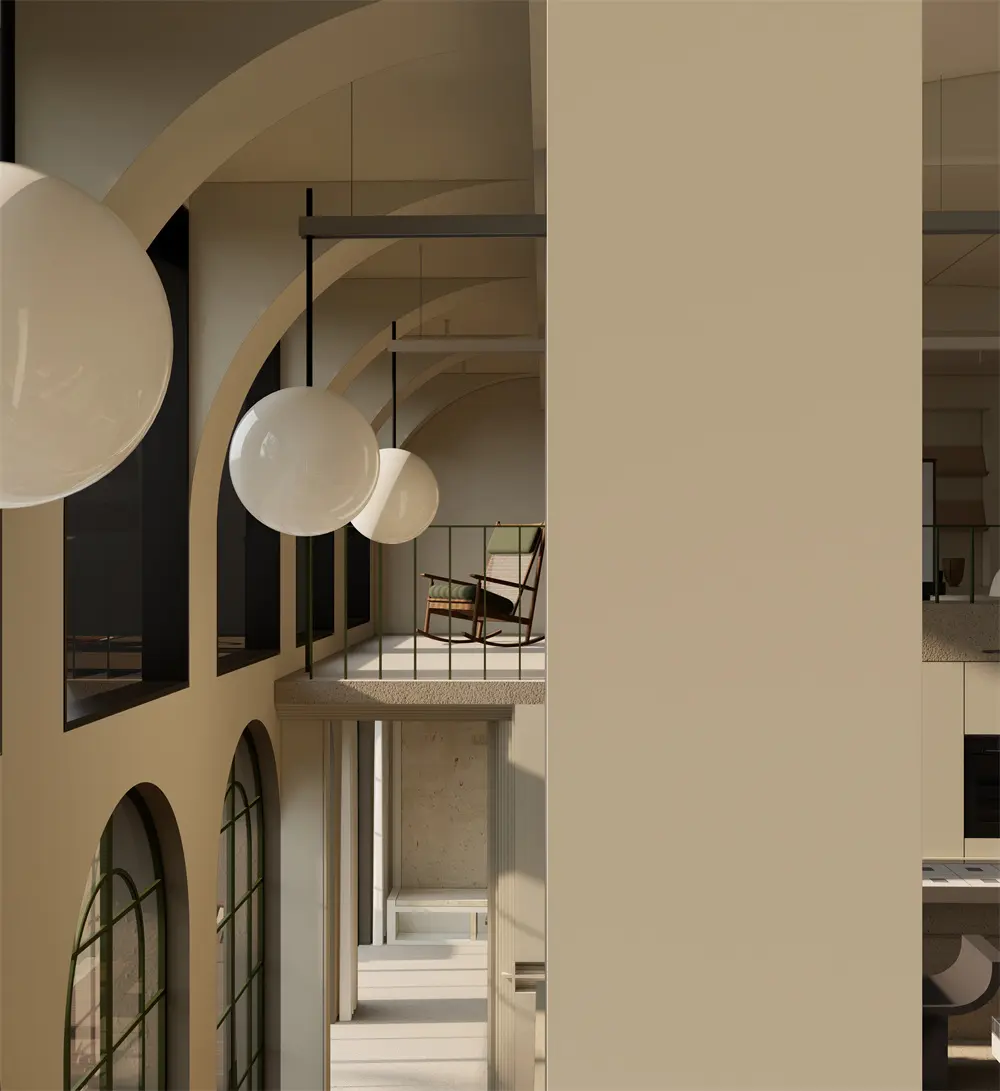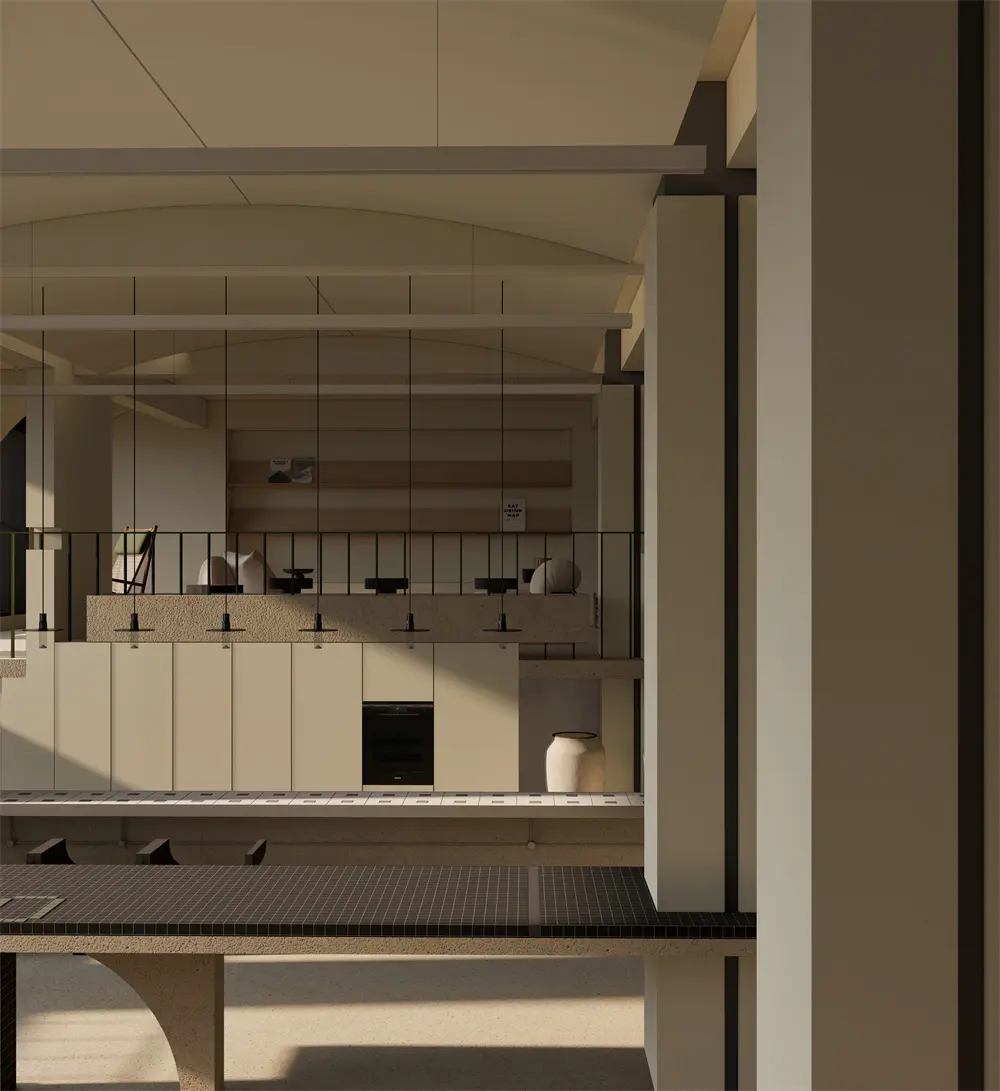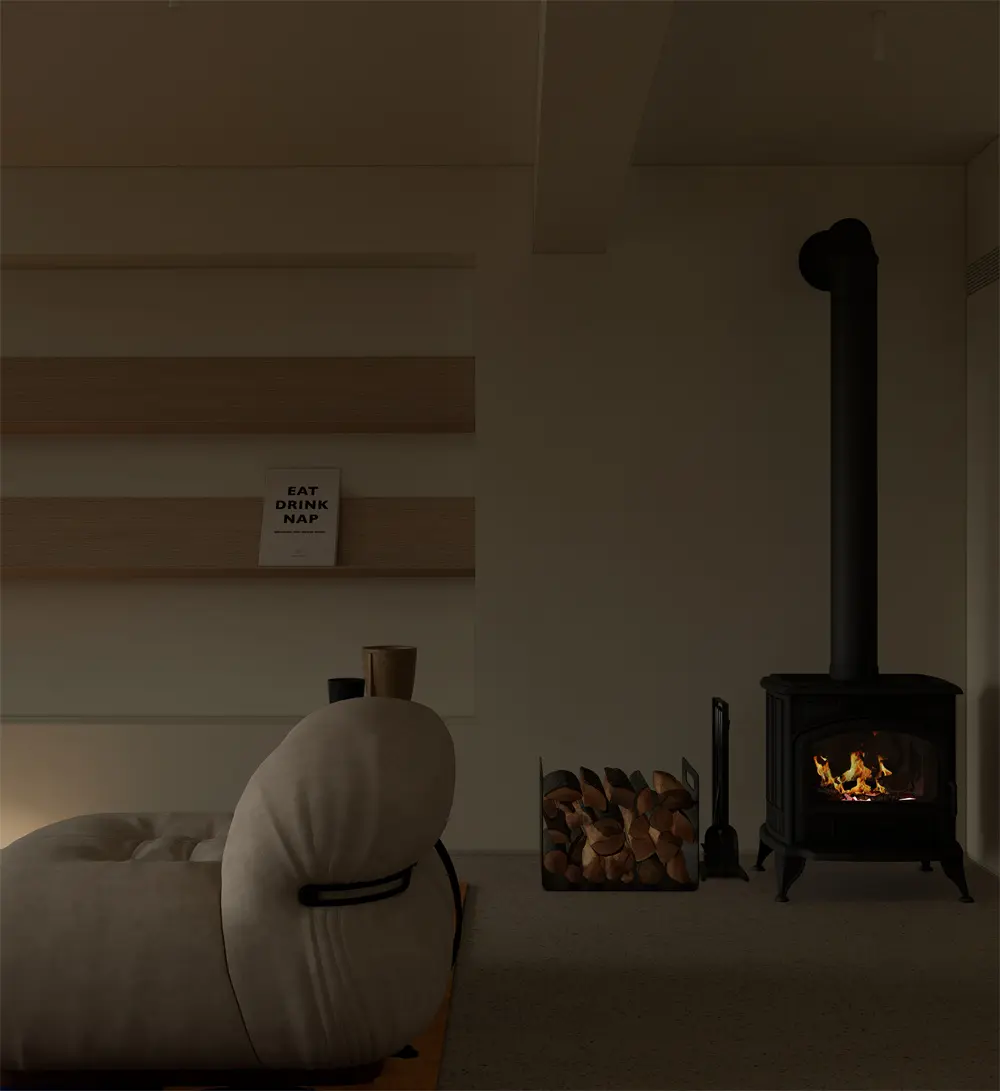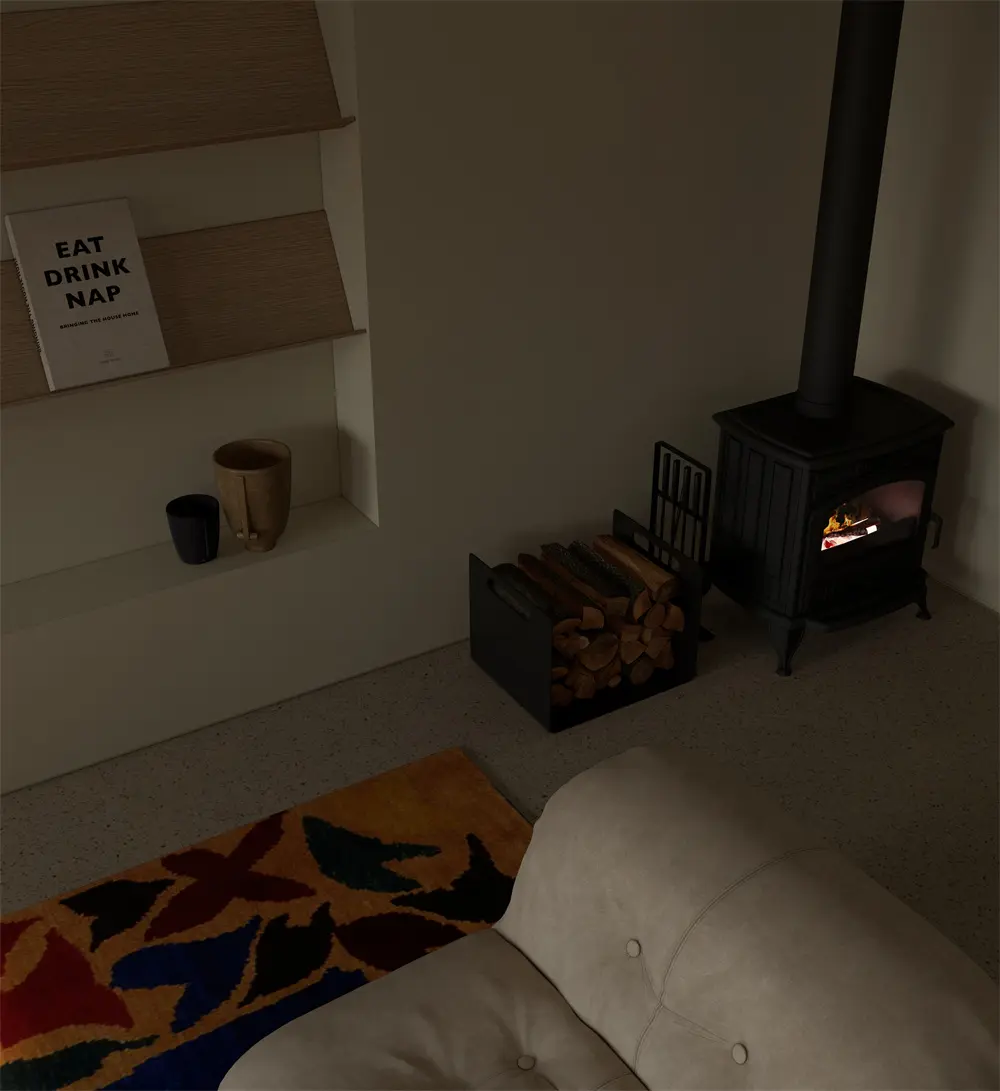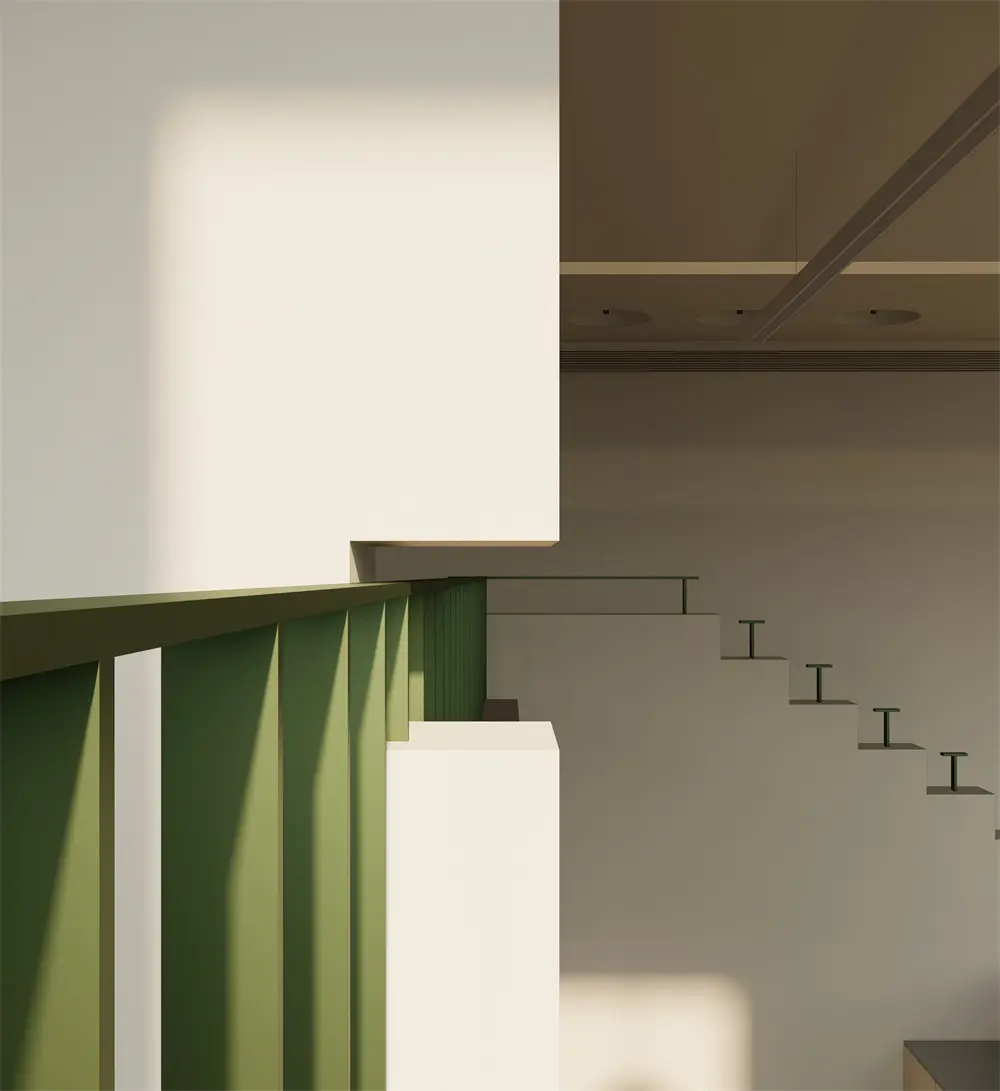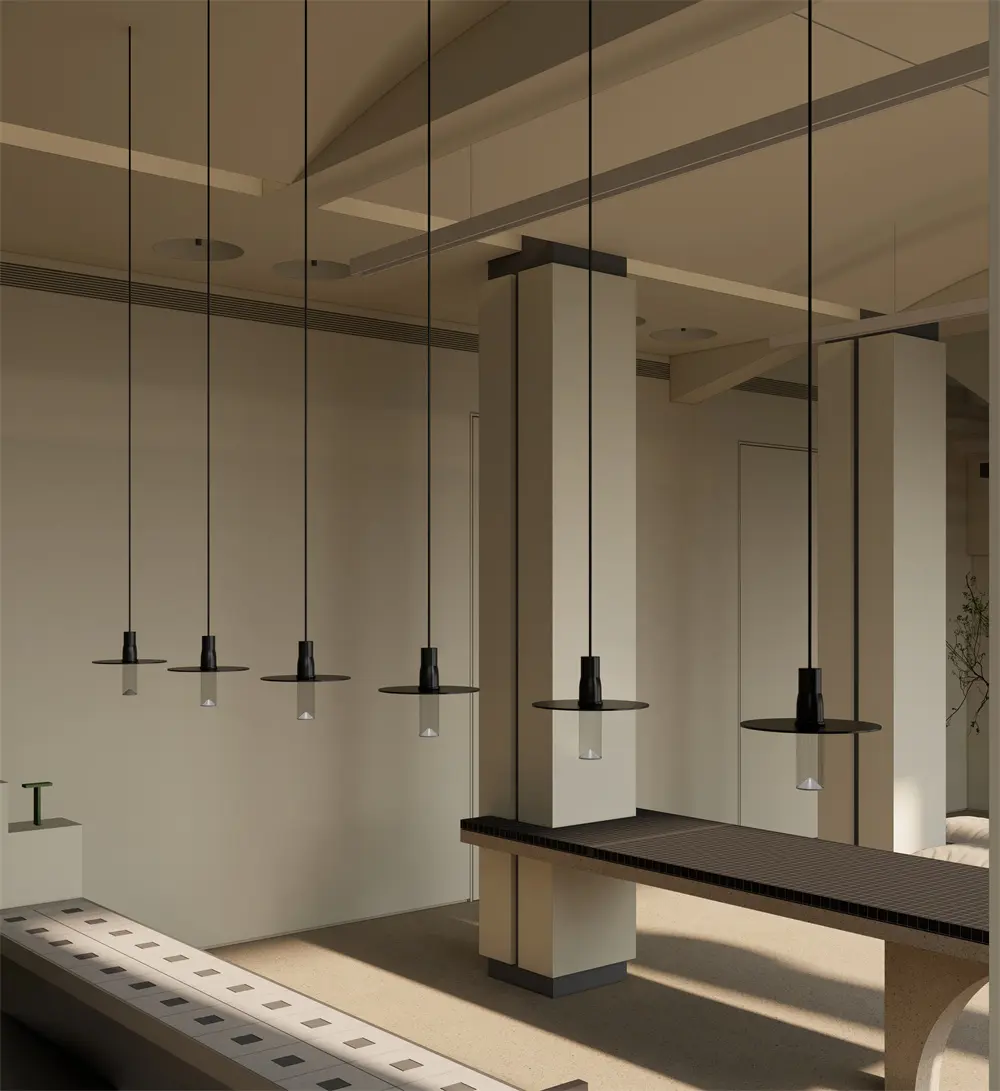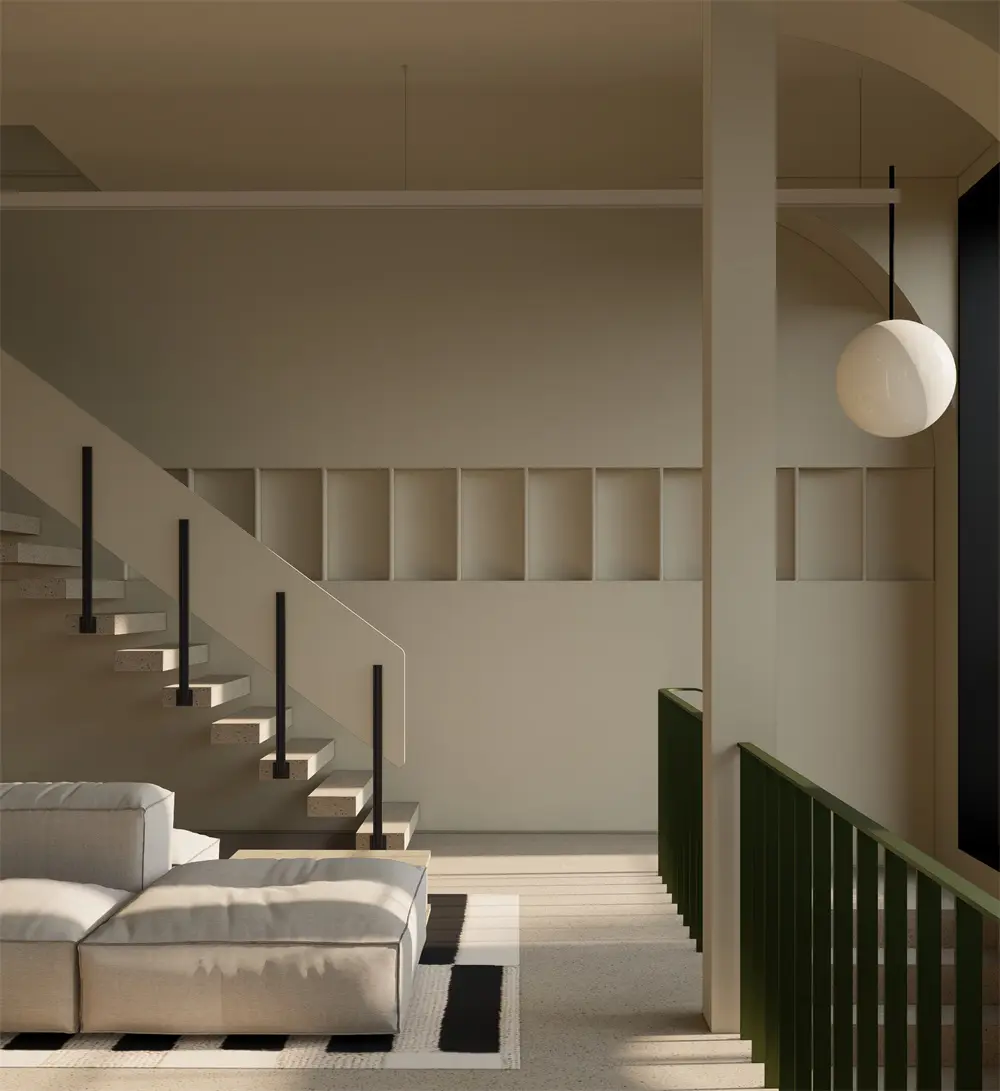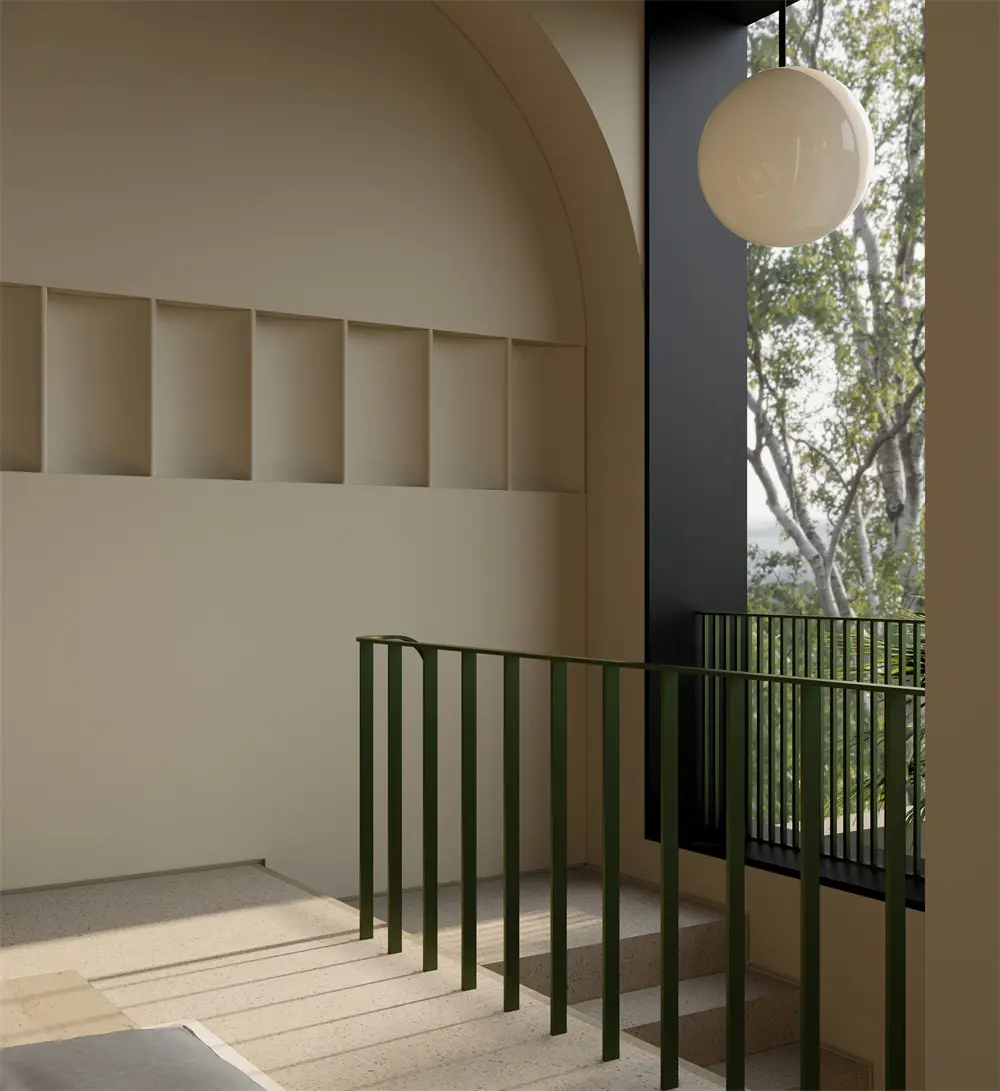 About Niukun yu, Ji Changlin
Niuku Yu, Ji Changlin
Independent designer founded Guanyu Space DESIGN studio in 2019, renamed FLASH A DESIGN in 2023, co-managed by two designers.
Award-winning experience
Japan IDPA International Pioneer Design Award
IWDA Award for Innovative Design in Office Space