Oxford Tree Children's English Wanda Campus Project Name
Design agency: Henan Yunyun Dianmo Design Engineering Co., Ltd.
Category: Cultural Space
Oxford Tree · Children's English Wanda Campus
Project Name: Oxford Tree Children's English Wanda Campus
Project Type: Educational Space
Project Area: 500 square meters
Project Design: Cloud Dian Ink Design Shang Xiaoming Yan Jiaqi
Project construction: cloud-based ink construction
Project soft outfit: Mo Ming soft outfit      
Project Photography: Shengsu Architectural Photography
 
"Create an experienced field for the growth of life for every seed"—–Oxford Tree·Children's English
It is a great honor to be commissioned by Oxford Tree Group for this design, and I would like to thank the staff of various departments who have supported the implementation of our plan along the way. Without you, there would be no design works that we see today.
The constant pursuit of innovation and appropriate teaching mode is the beacon of Oxford Tree going forward. The collision and running-in of achromatic and macaron colors create a clean and lively space atmosphere. The huge and eye-catching logo reminds every customer around. The arch at the entrance is like a tunnel, like the attraction of another world. The bar and waiting area at the entrance describe a happy space for children to grow up. The open reading area and the stretched bookshelves attract the attention of every child. As a characteristic simulated supermarket, the simple purchase process will make children experience the joy of learning.
Each classroom is named with a letter, which is quite recognizable. The classroom is connected to the large space through the letter window, forming a sense of space in which you have me and I have you. Children's learning status is clear at a glance, and they will not be too exposed and lose their sense of security. Large-scale customized wallpaper fills every cheerful classroom, and the most distinctive DEMO classroom is a stage for children to show themselves and let their personalities fly.
The creation of a good atmosphere is the beginning of children's happy learning, and our design is to achieve this goal. Happy learning is entertaining, and let learning become a pleasure.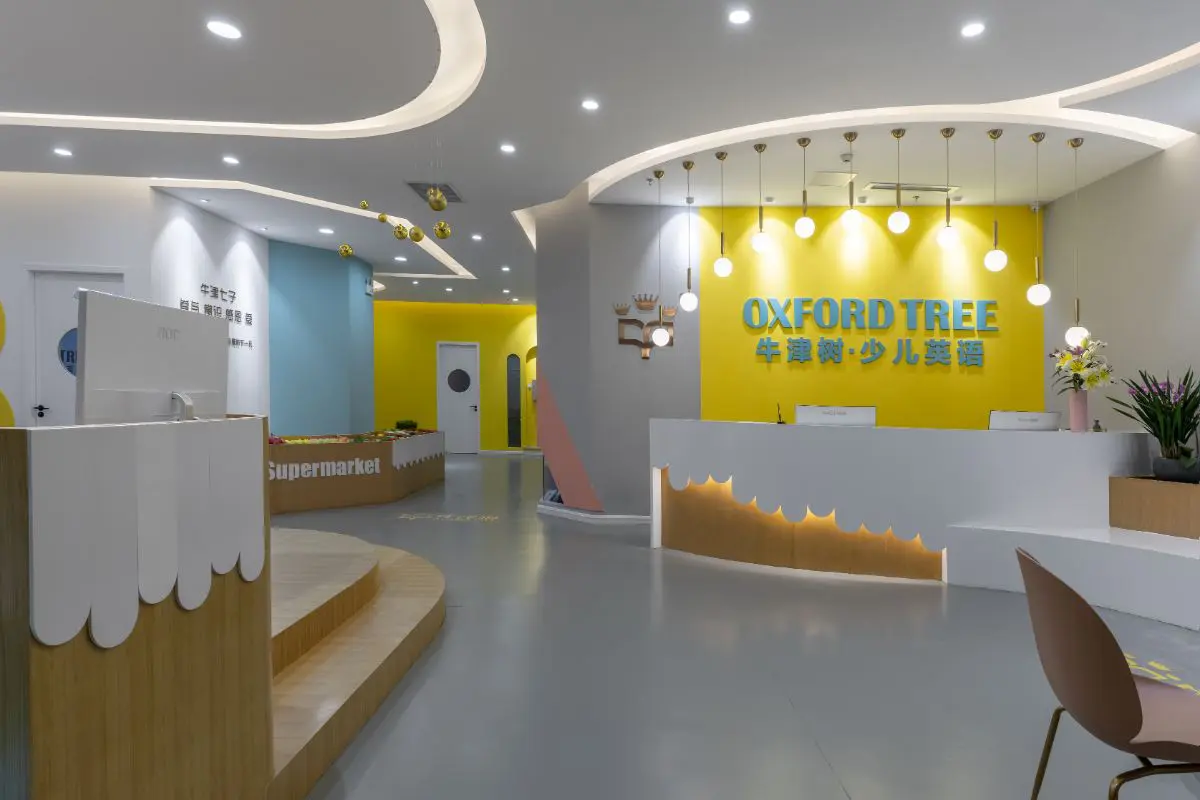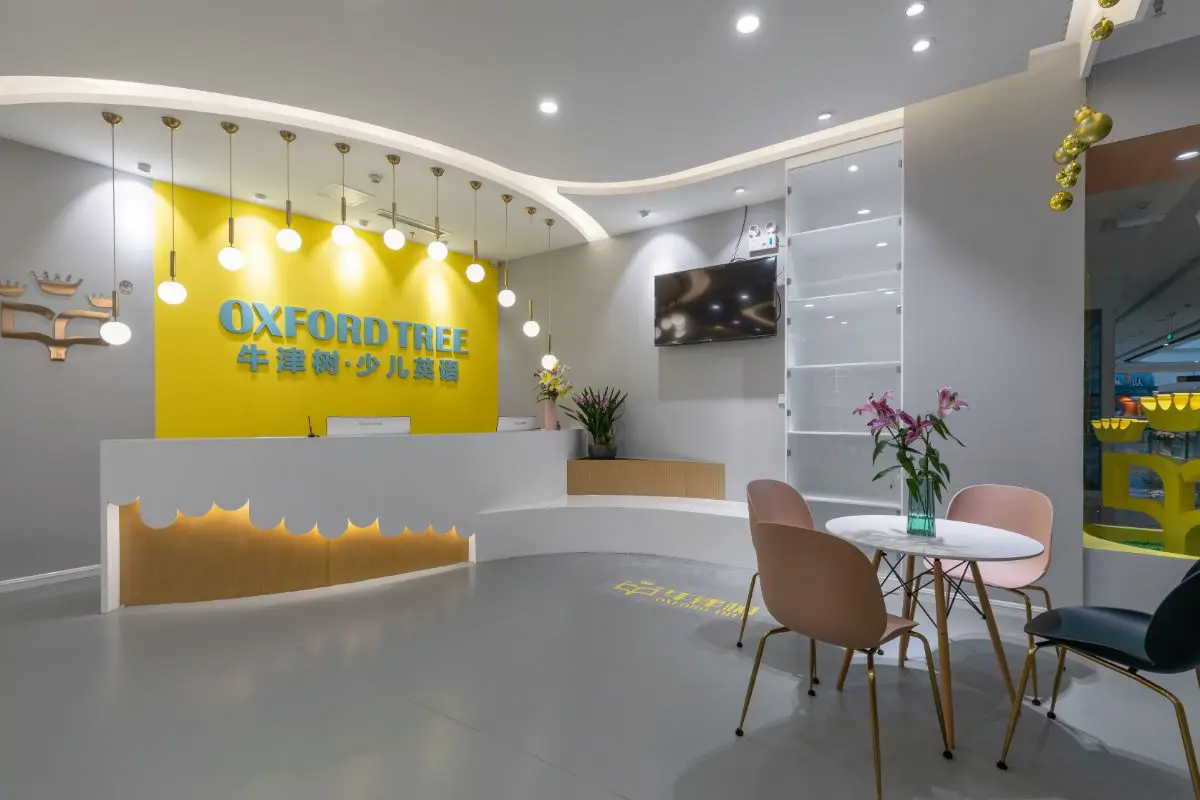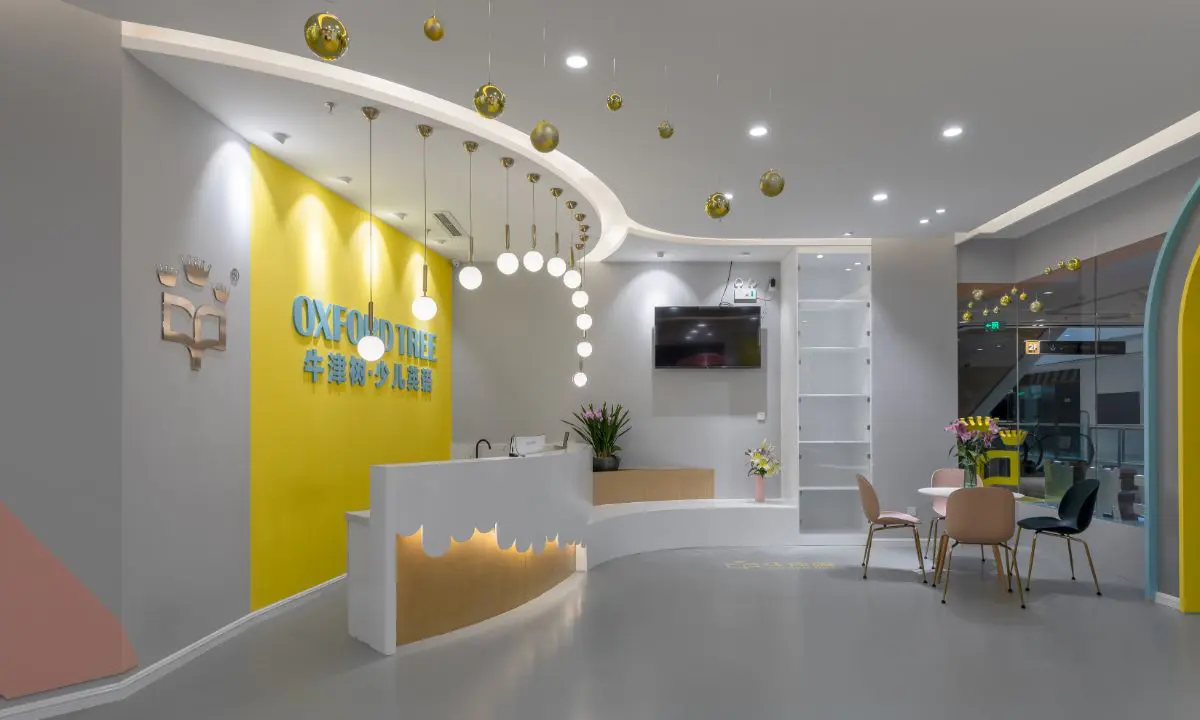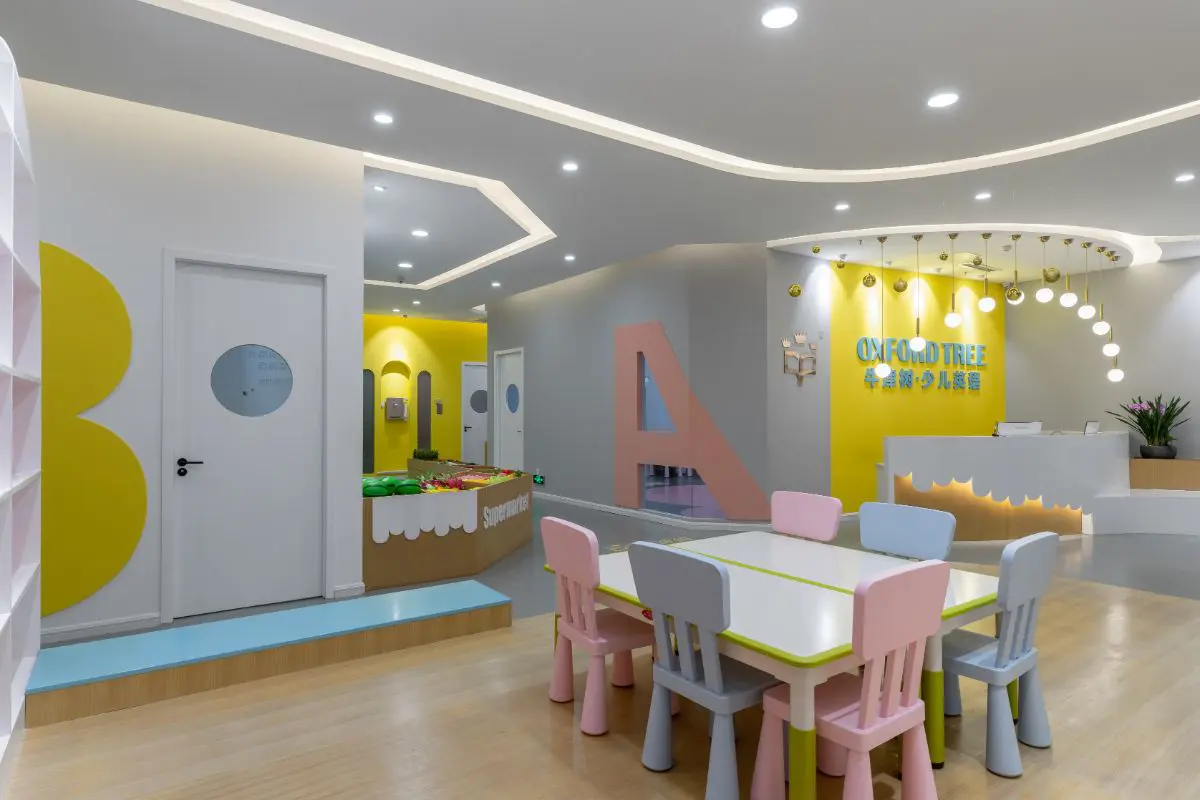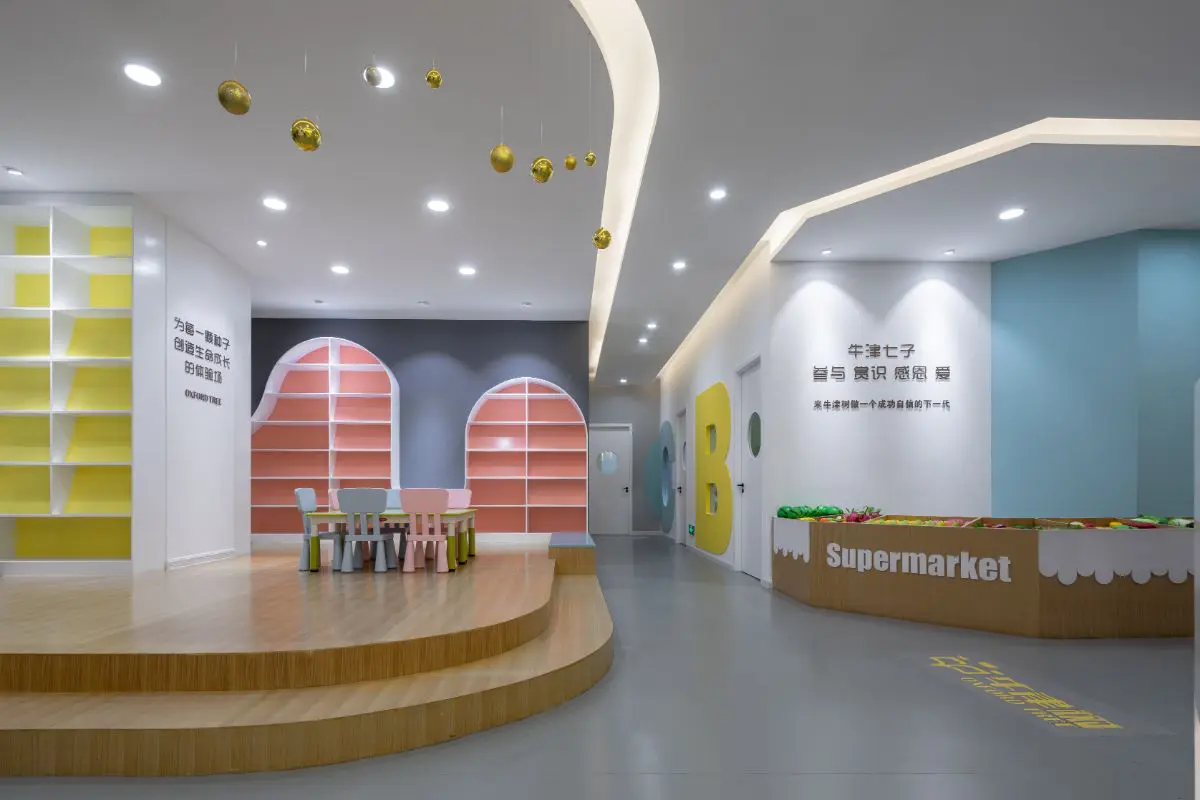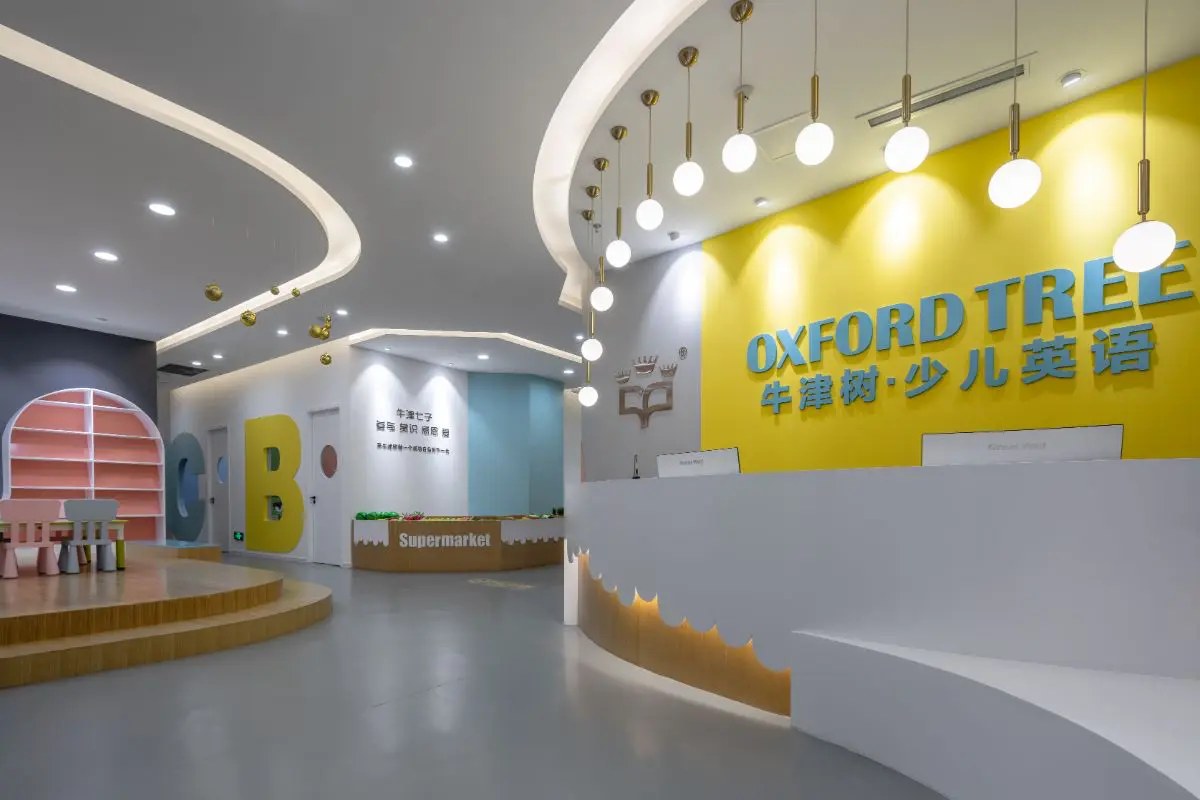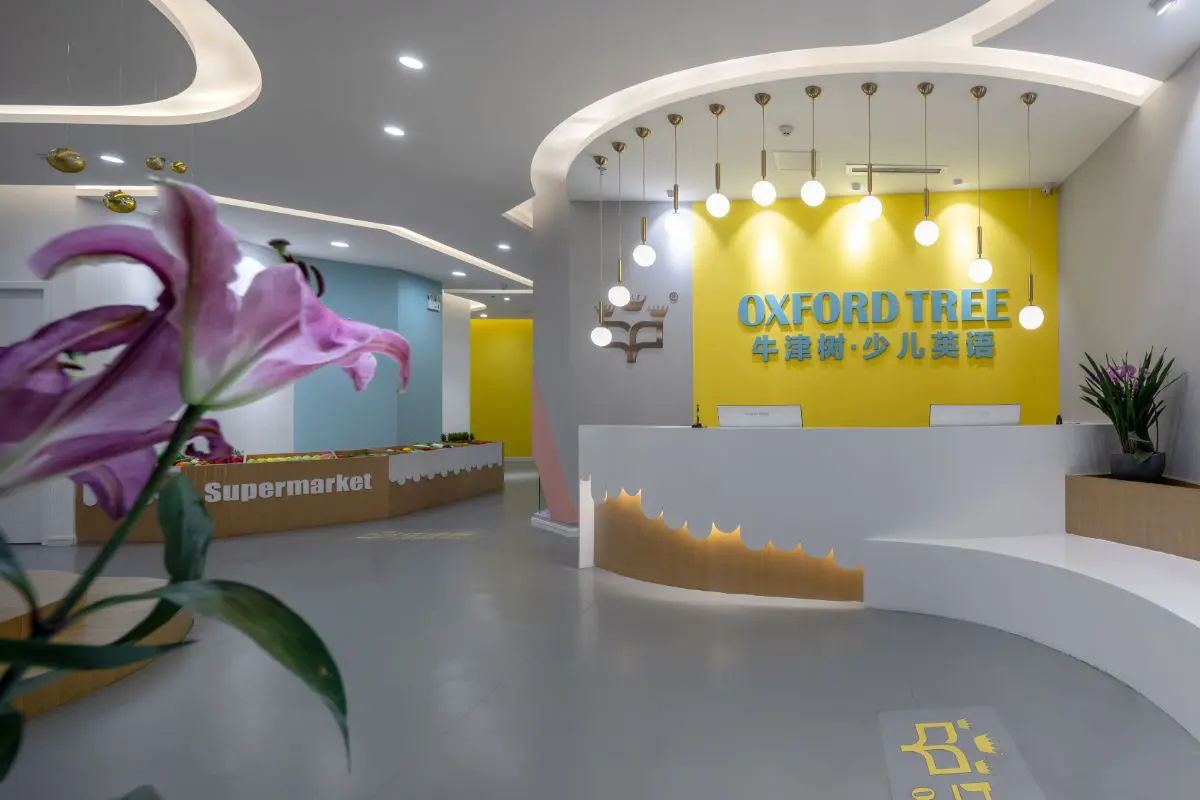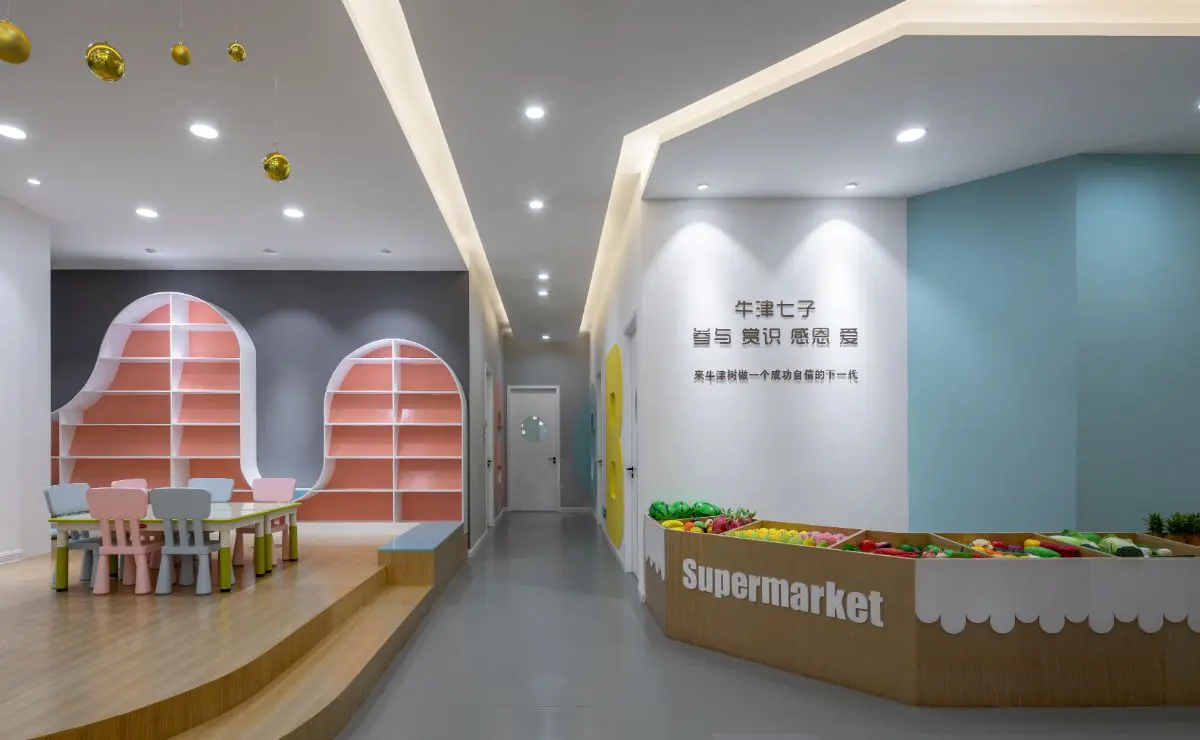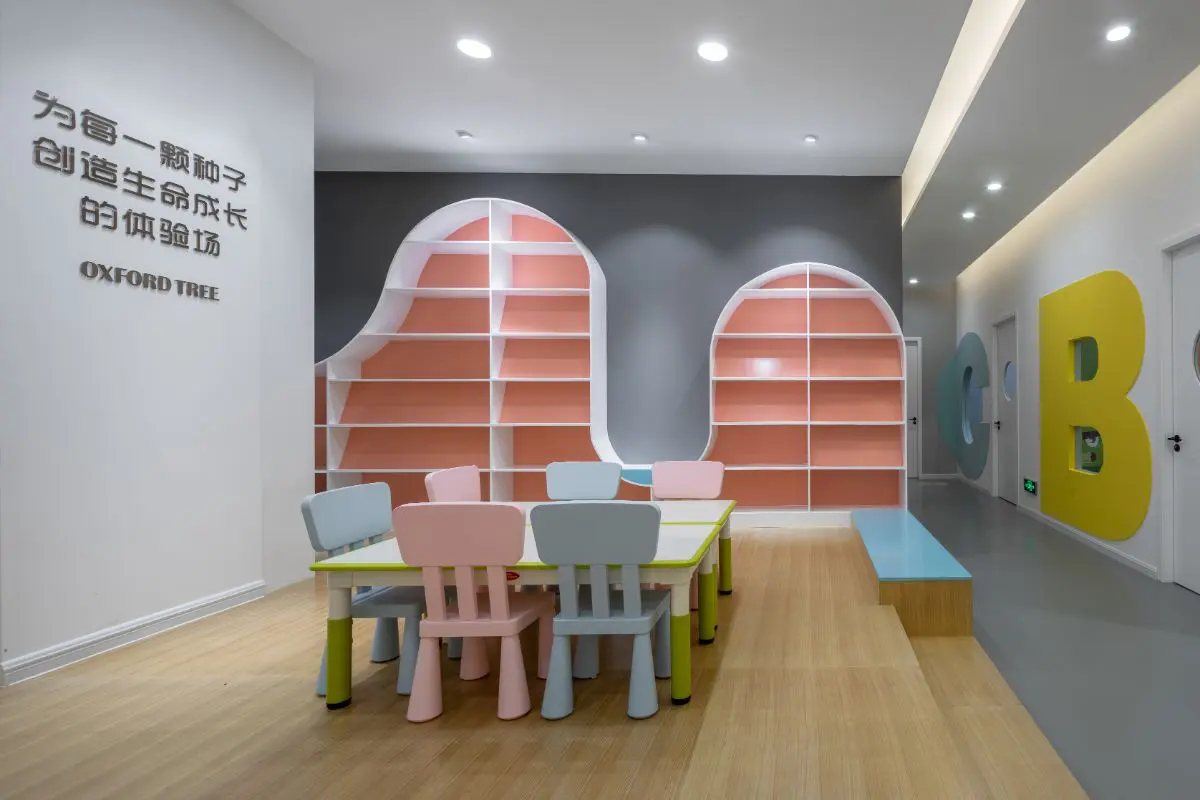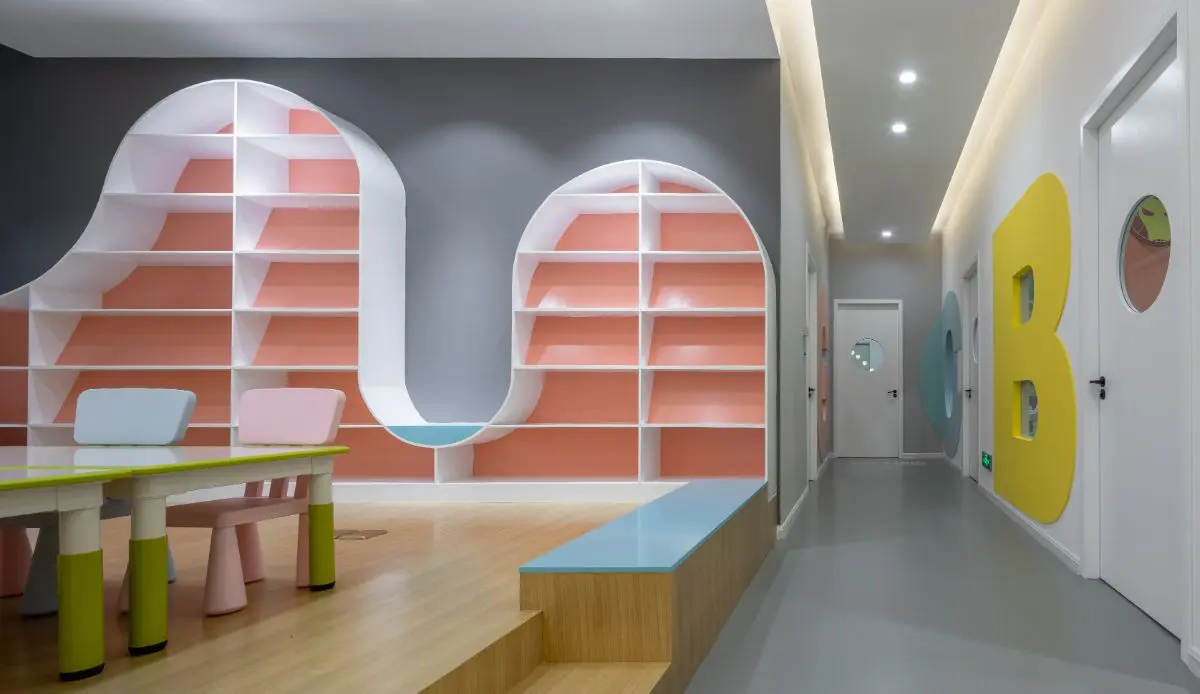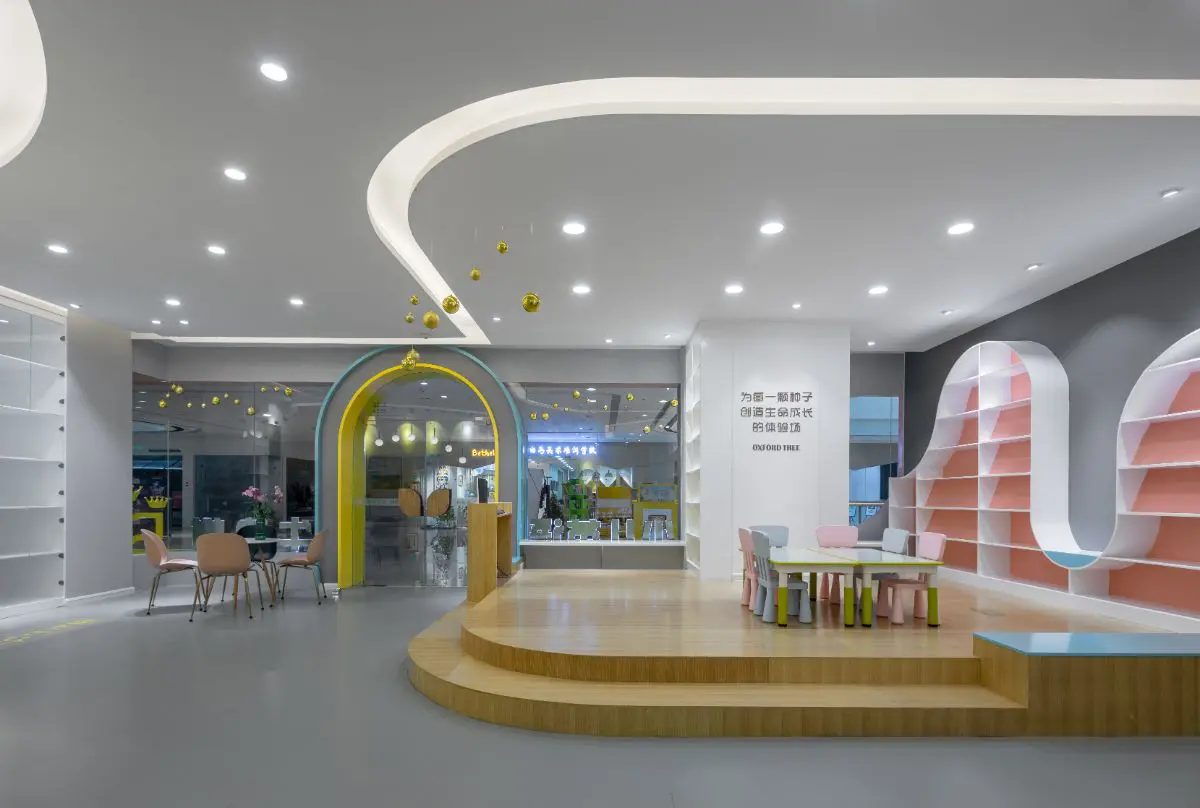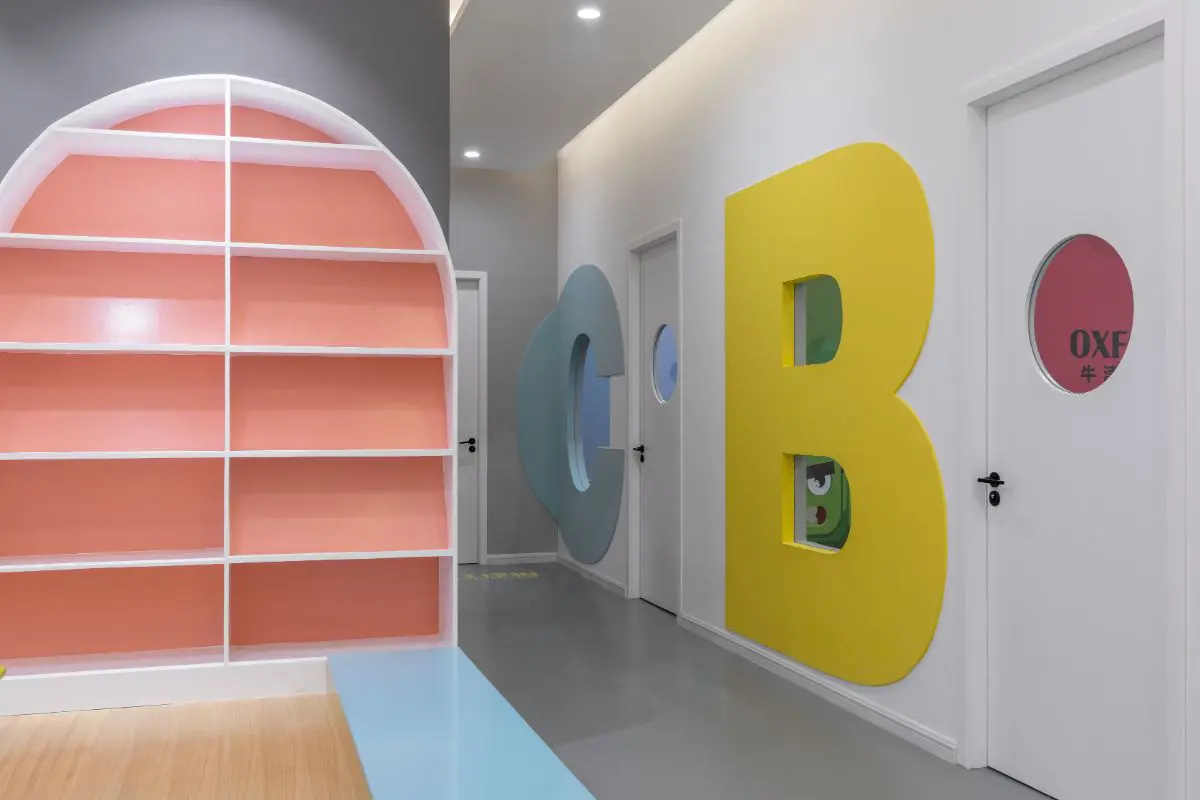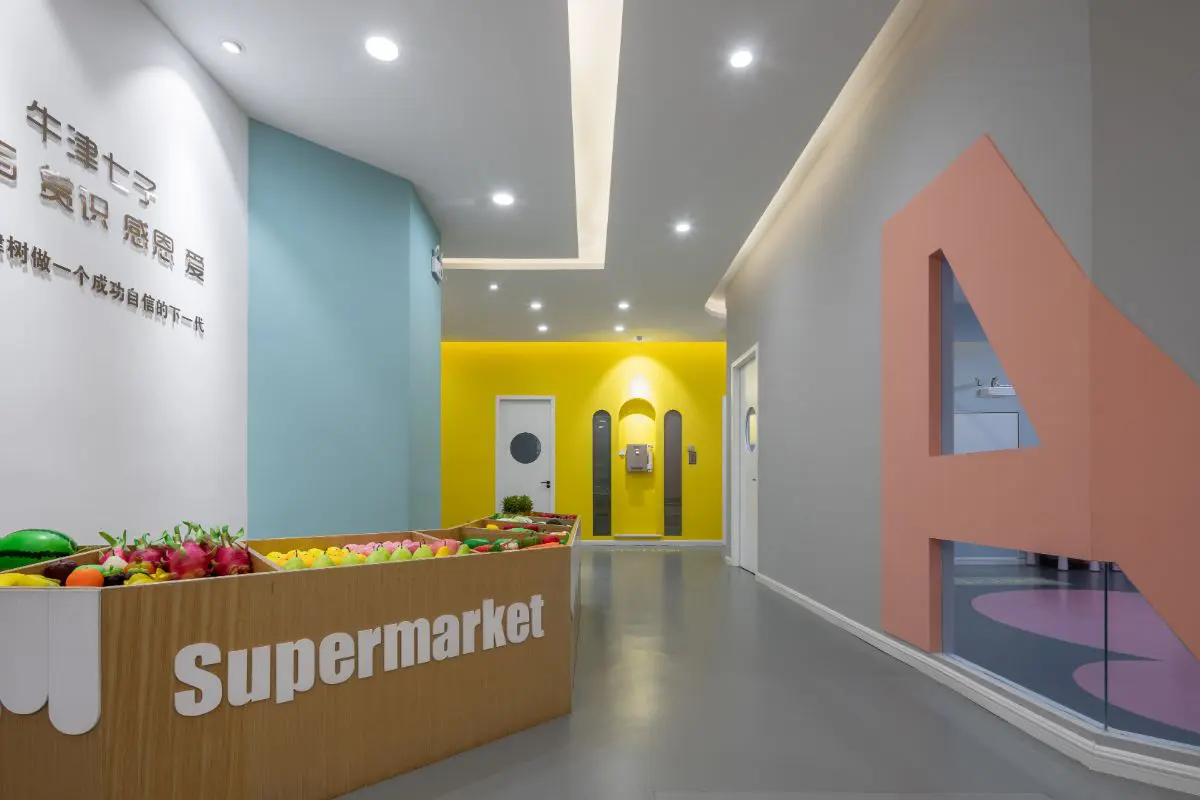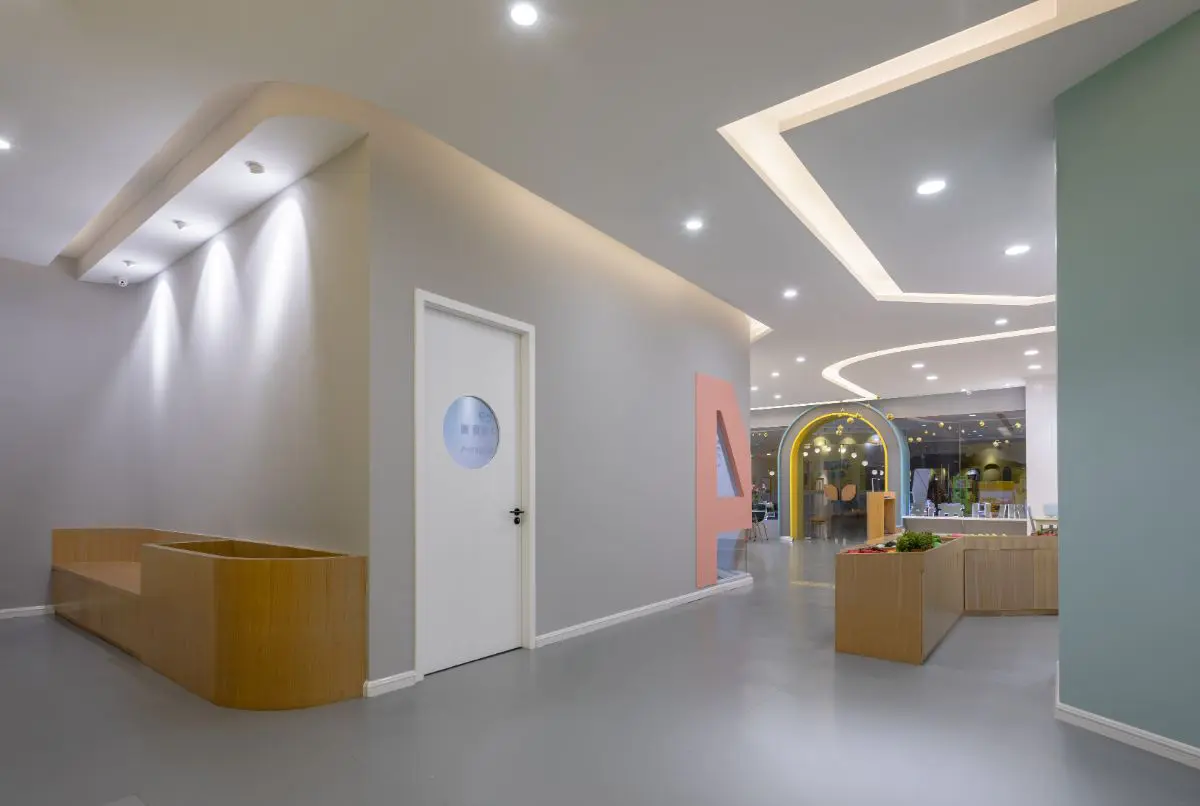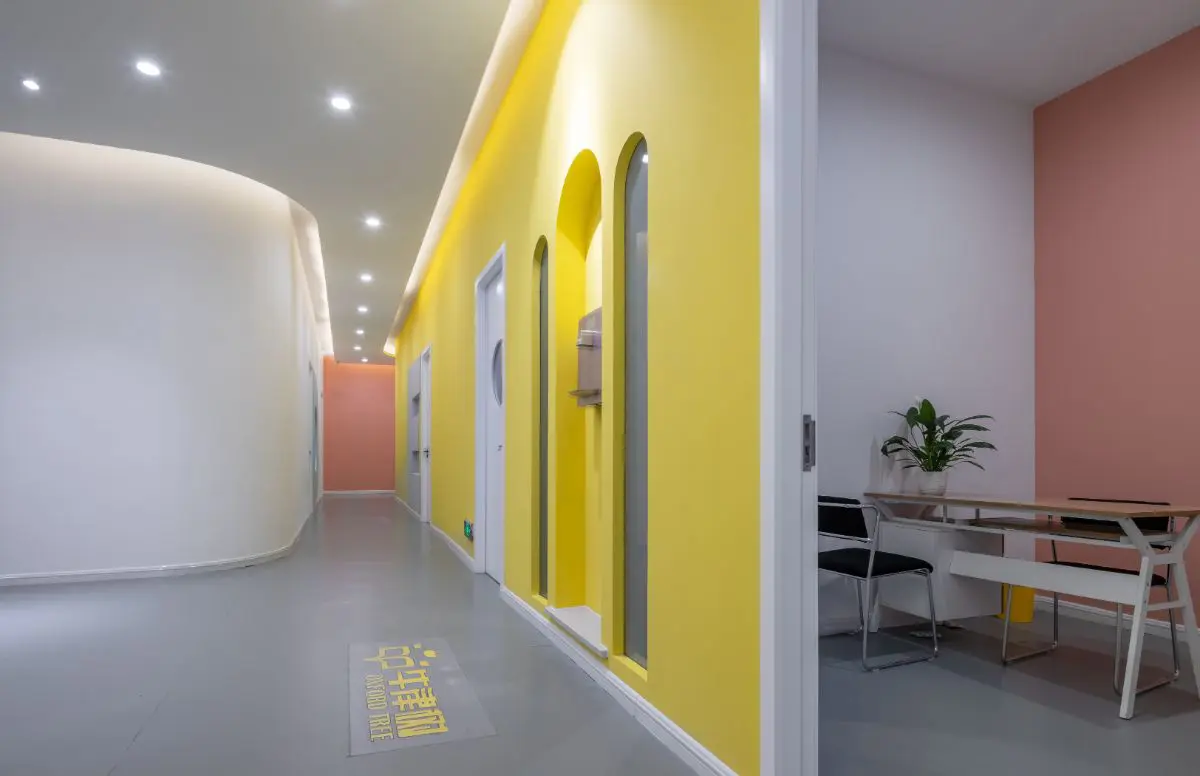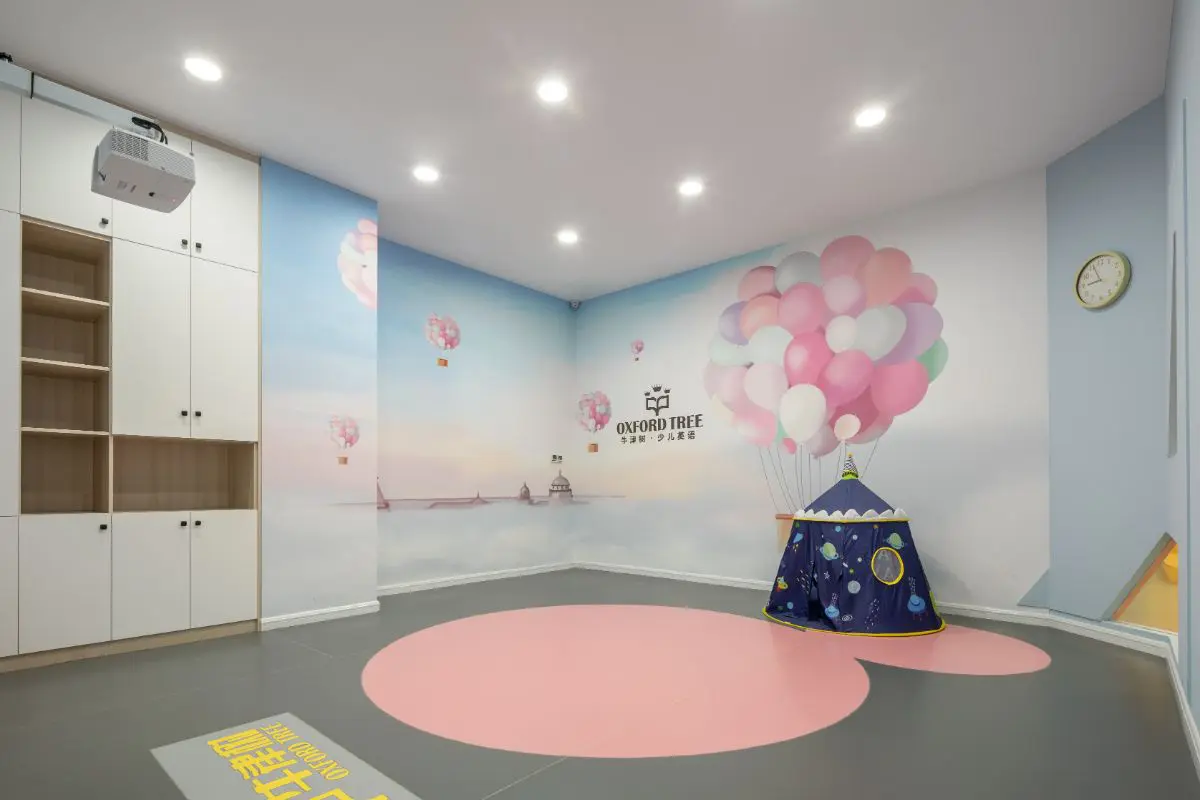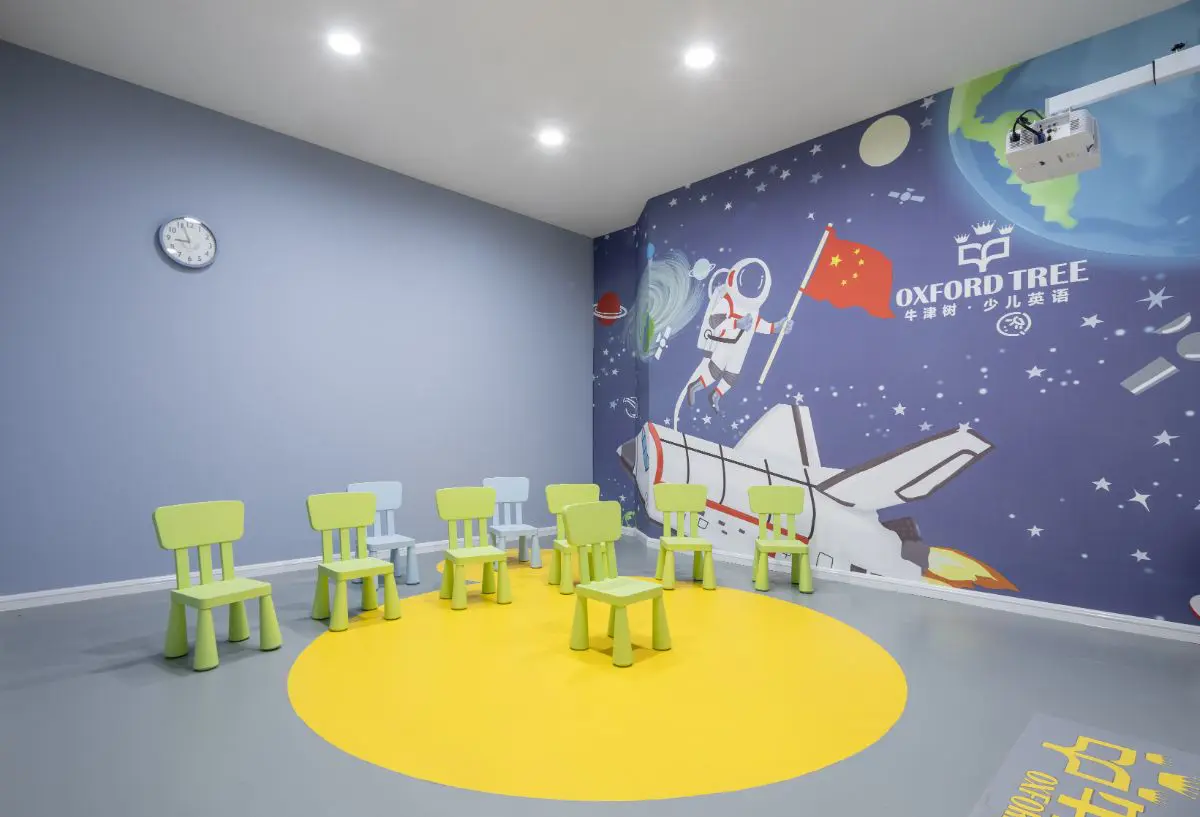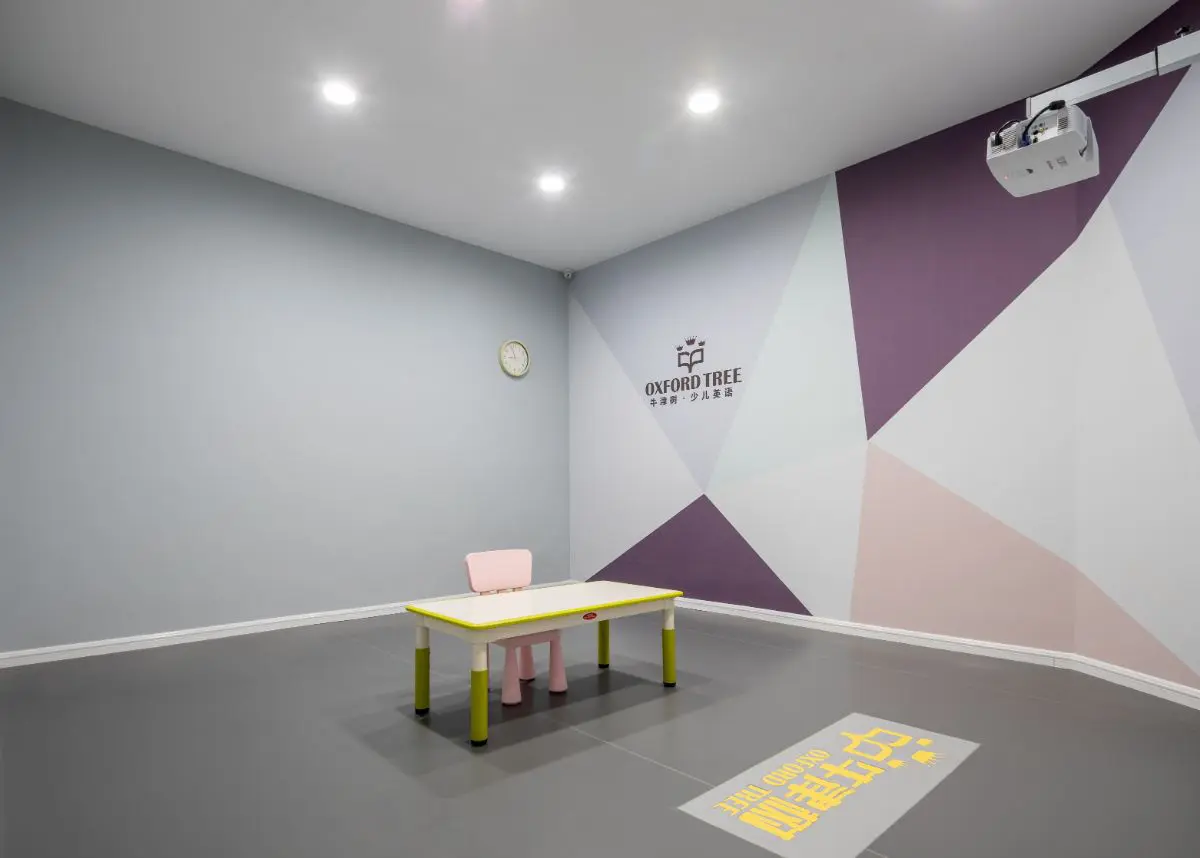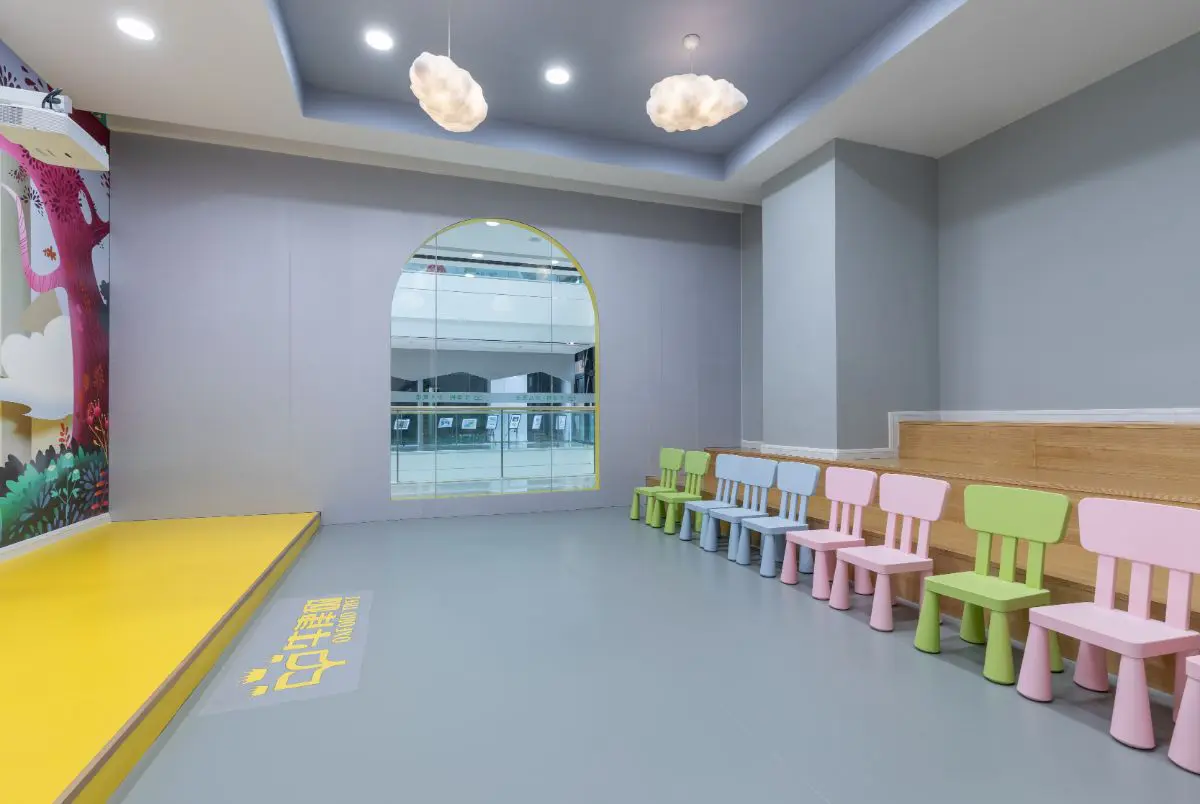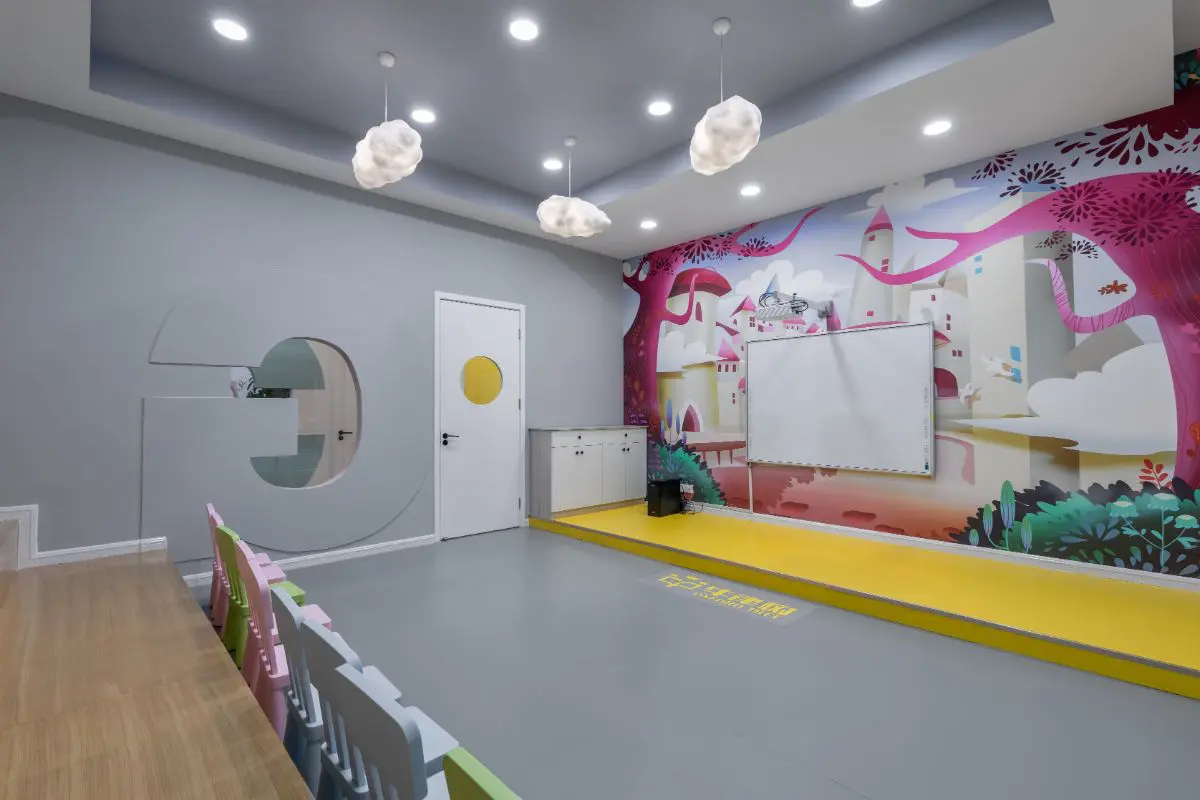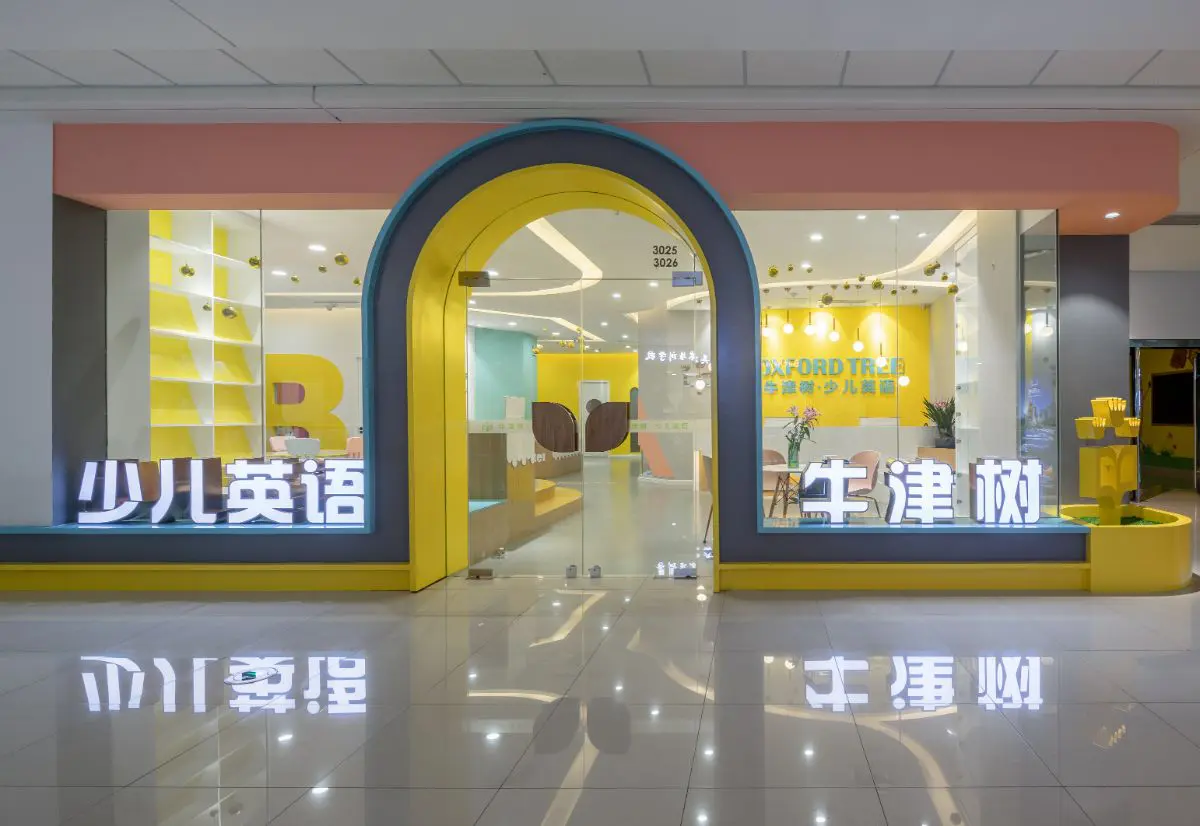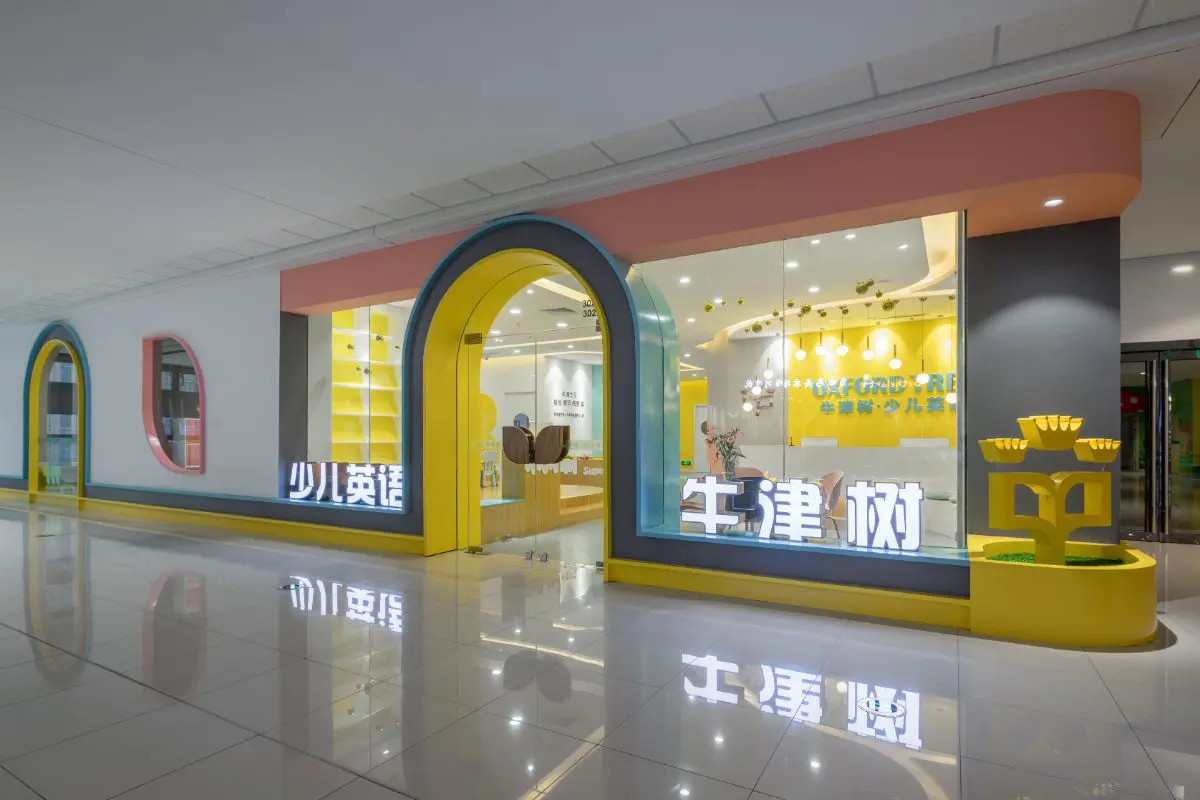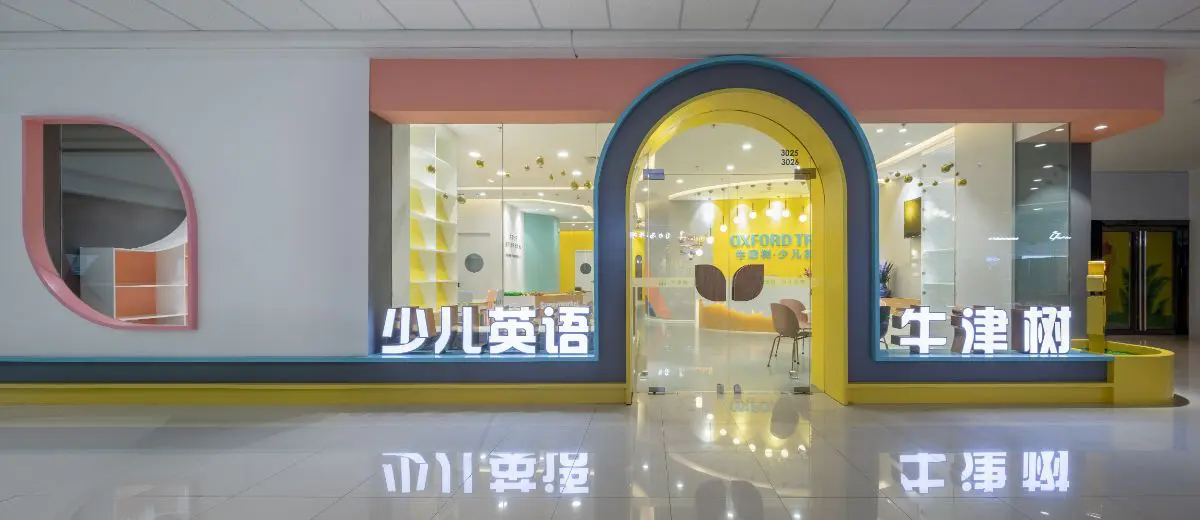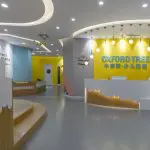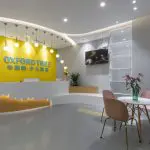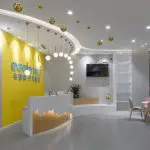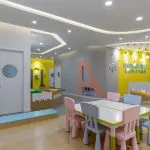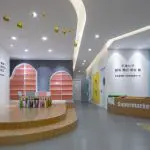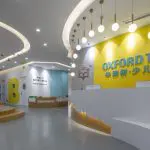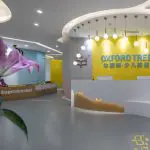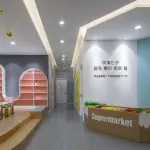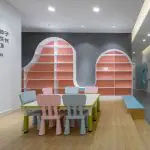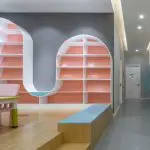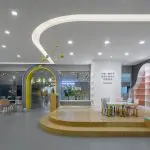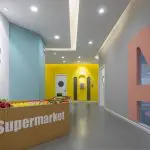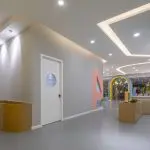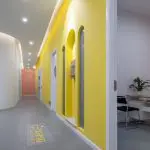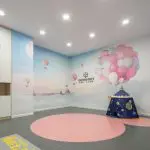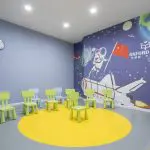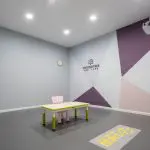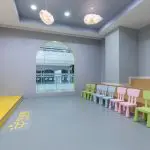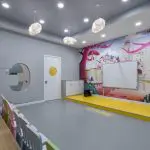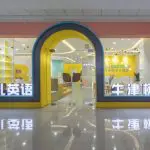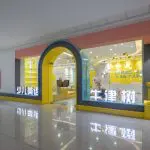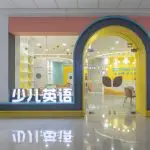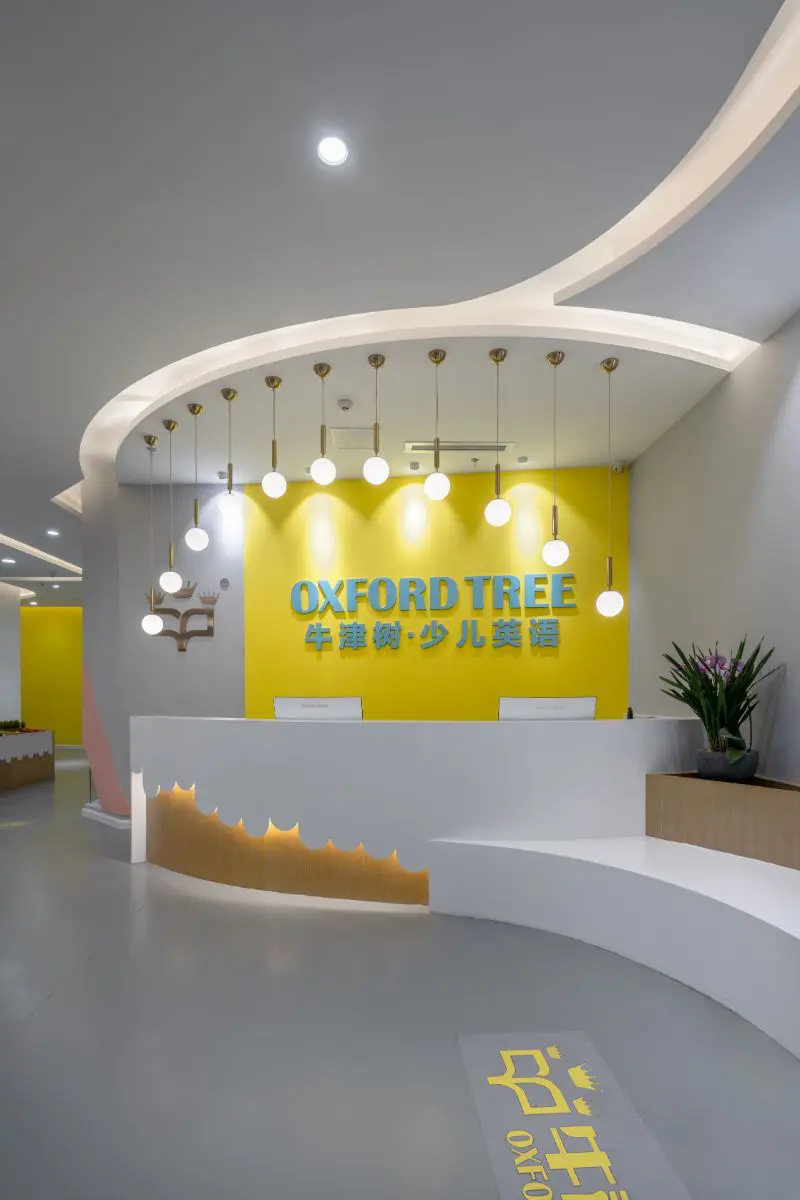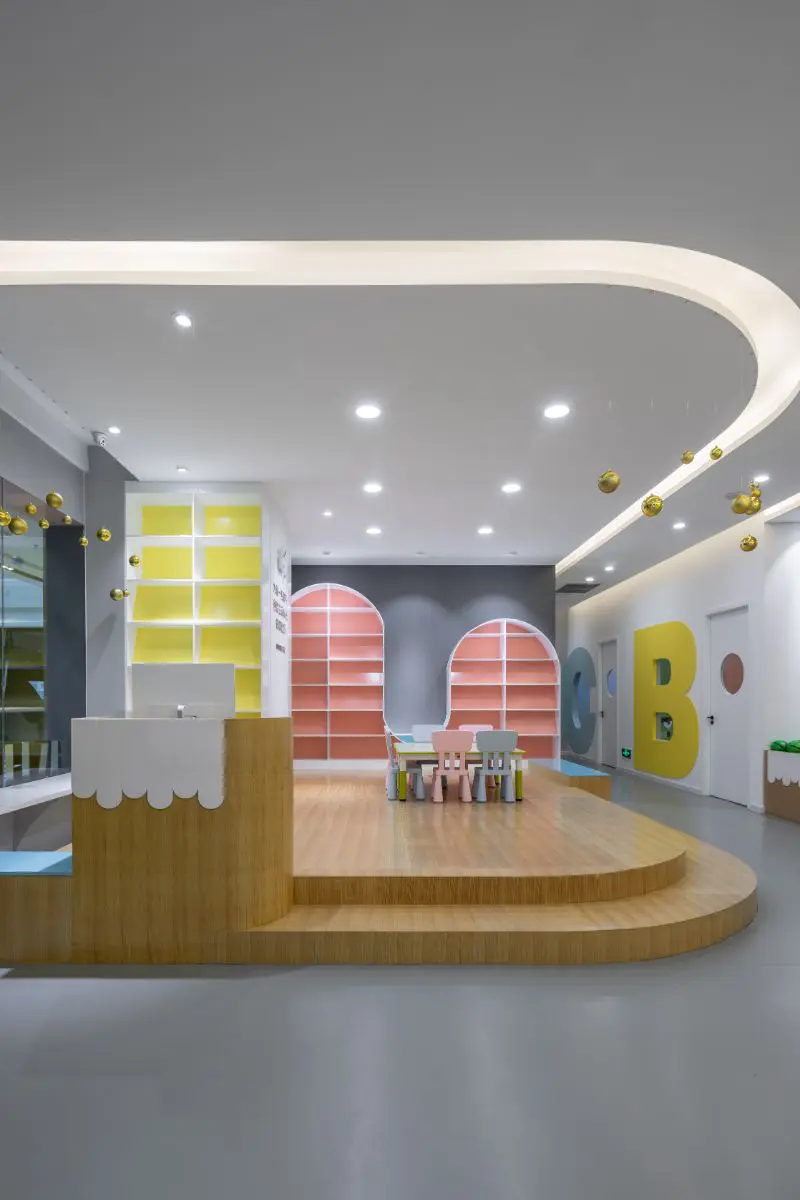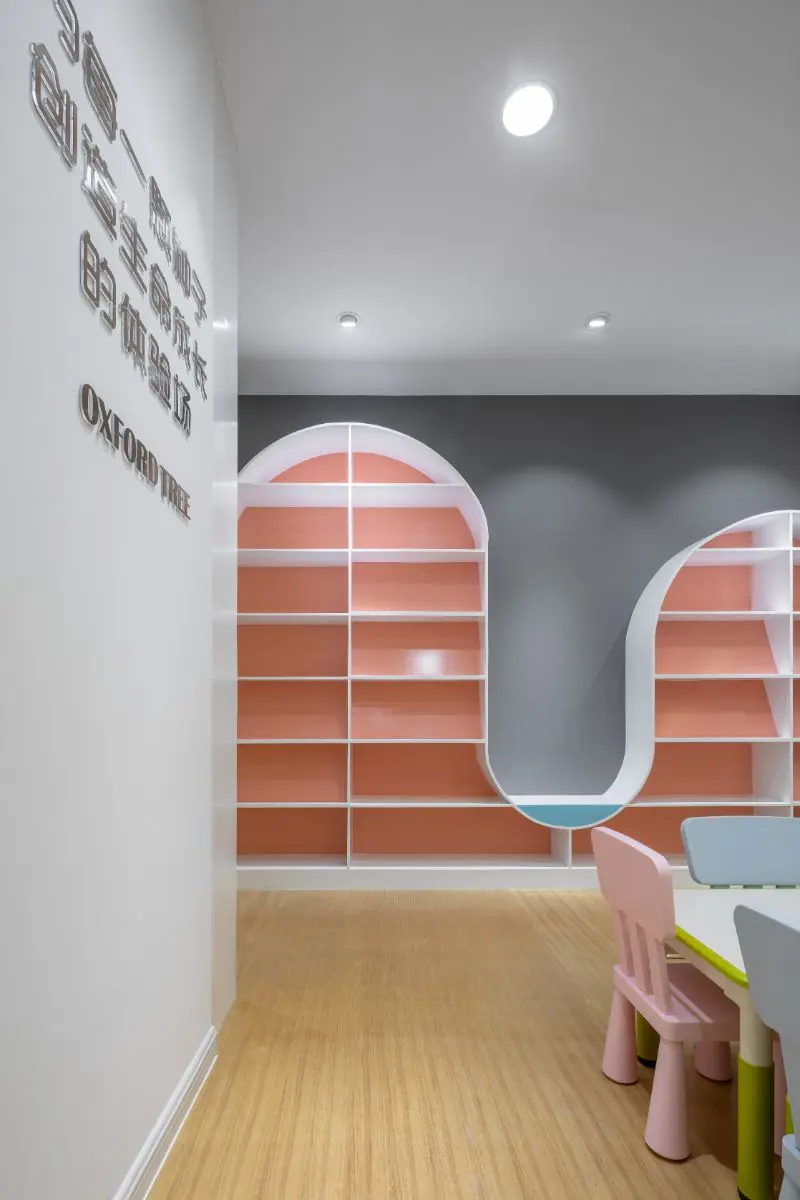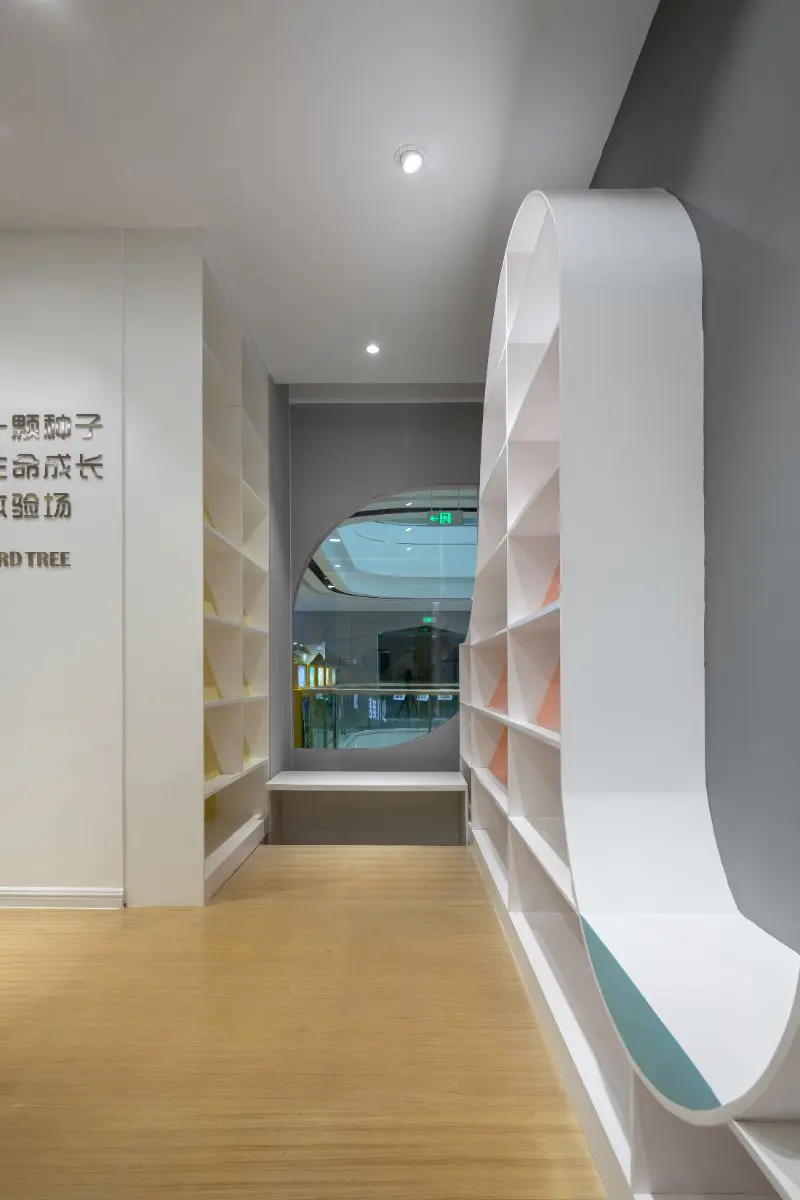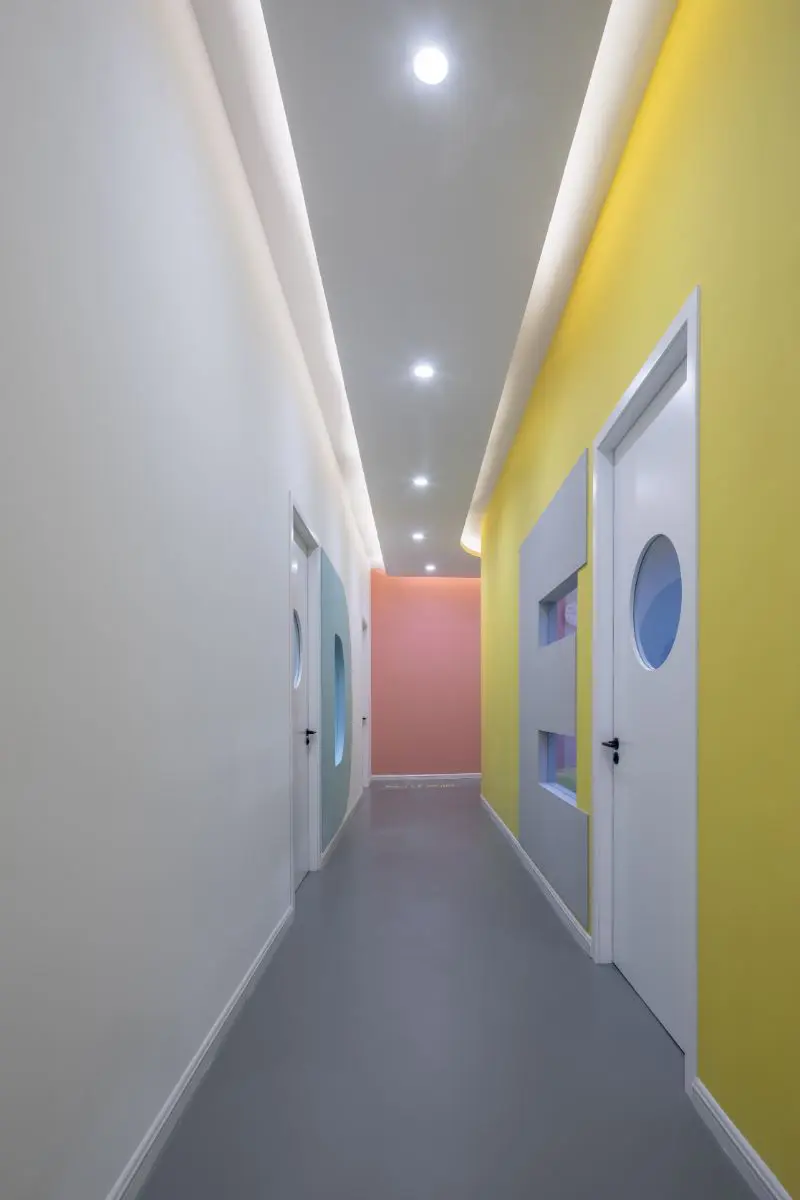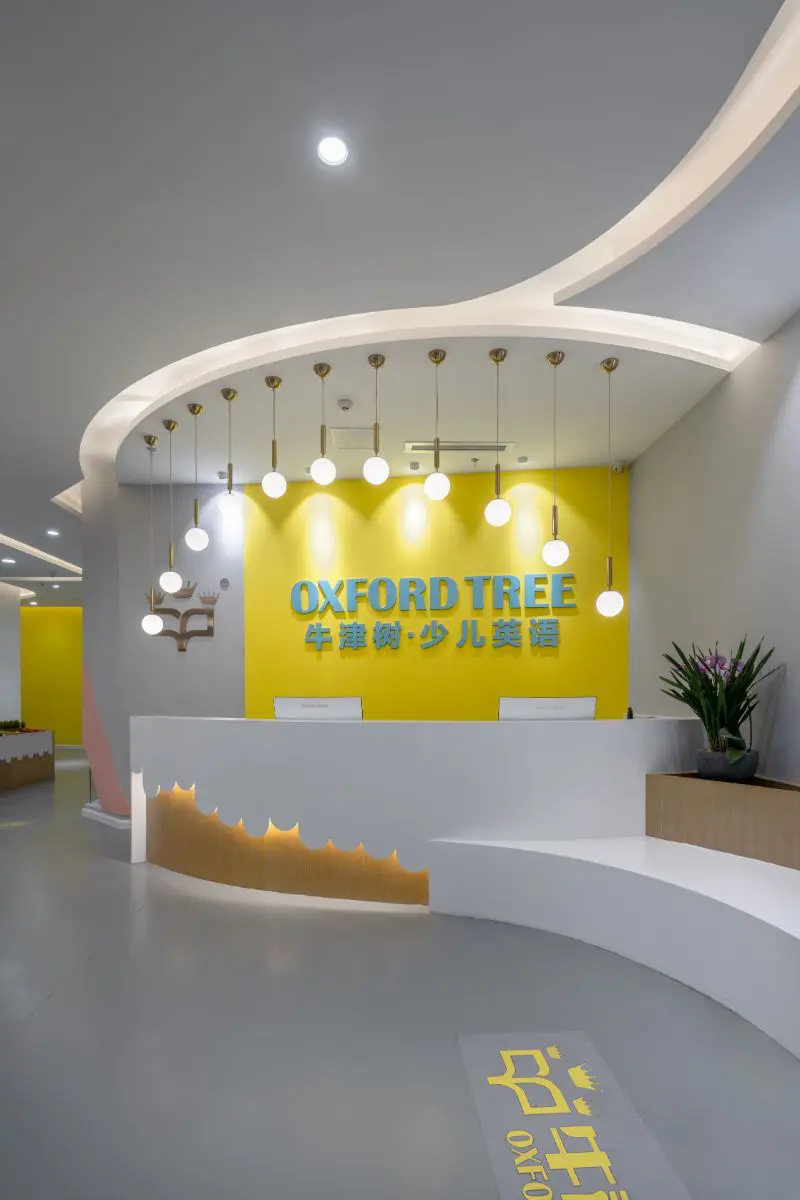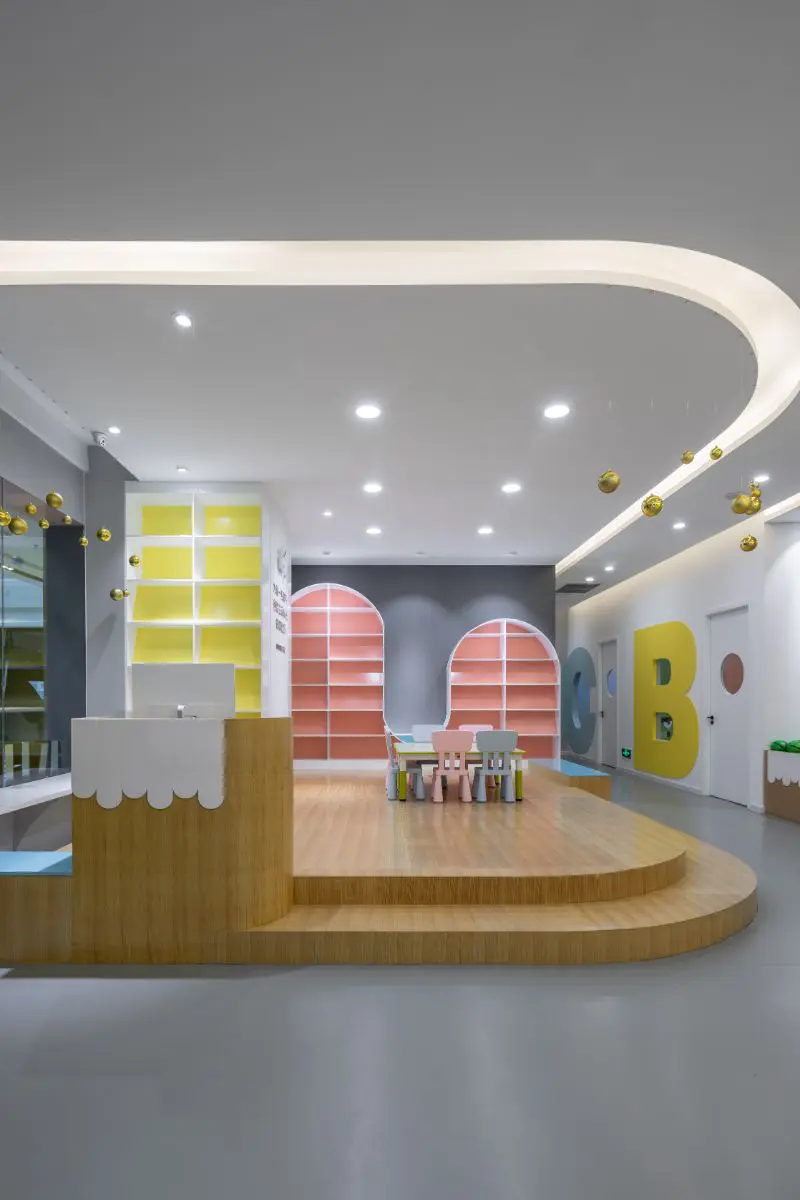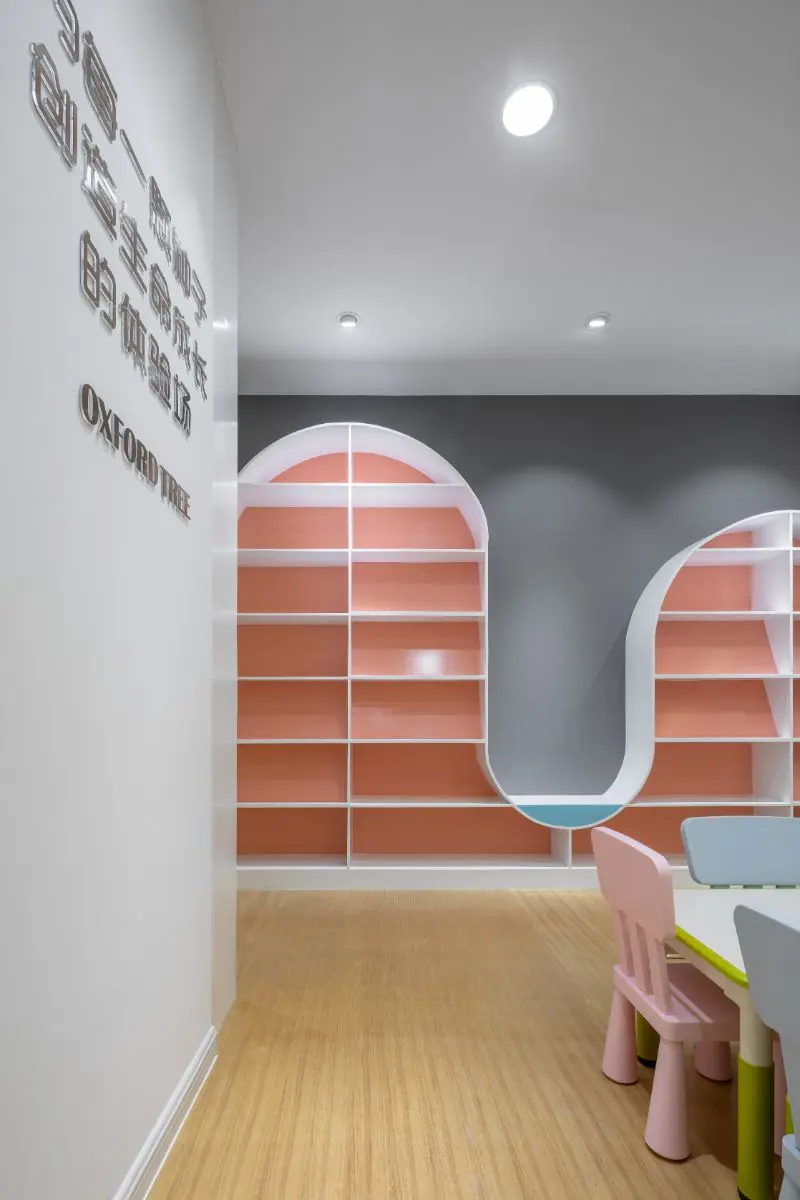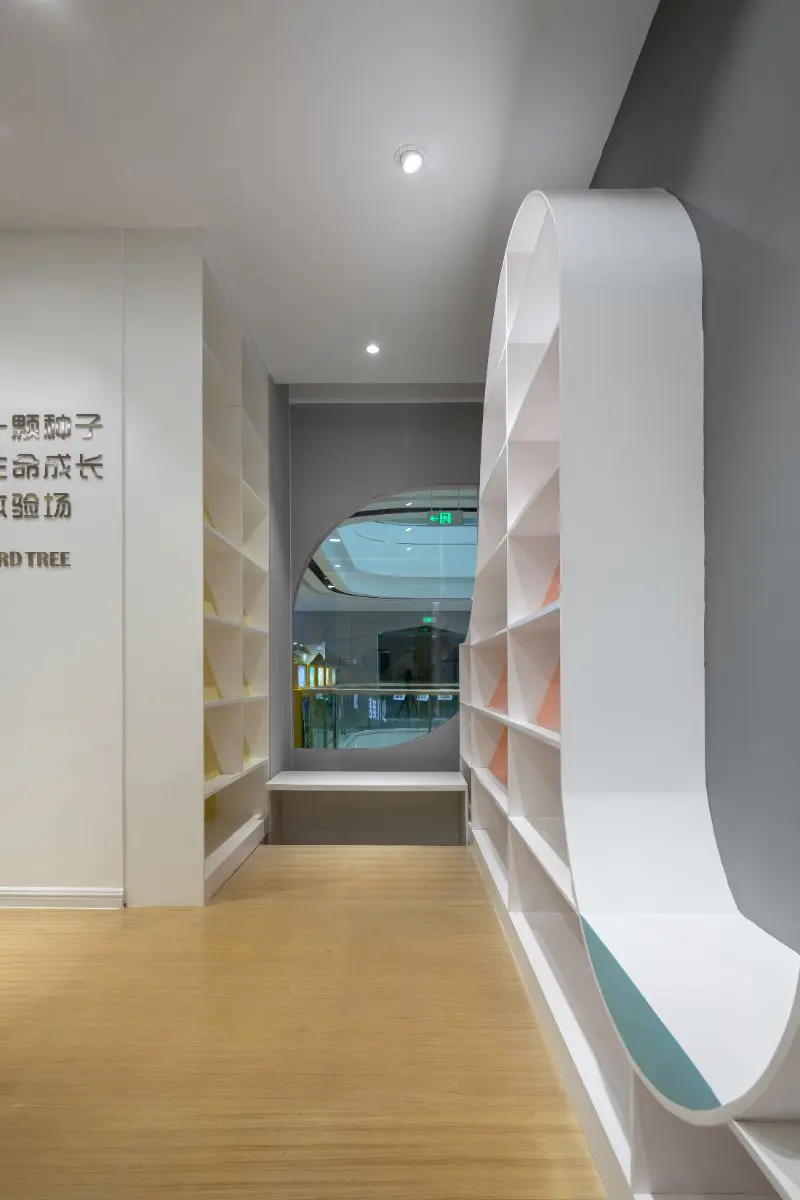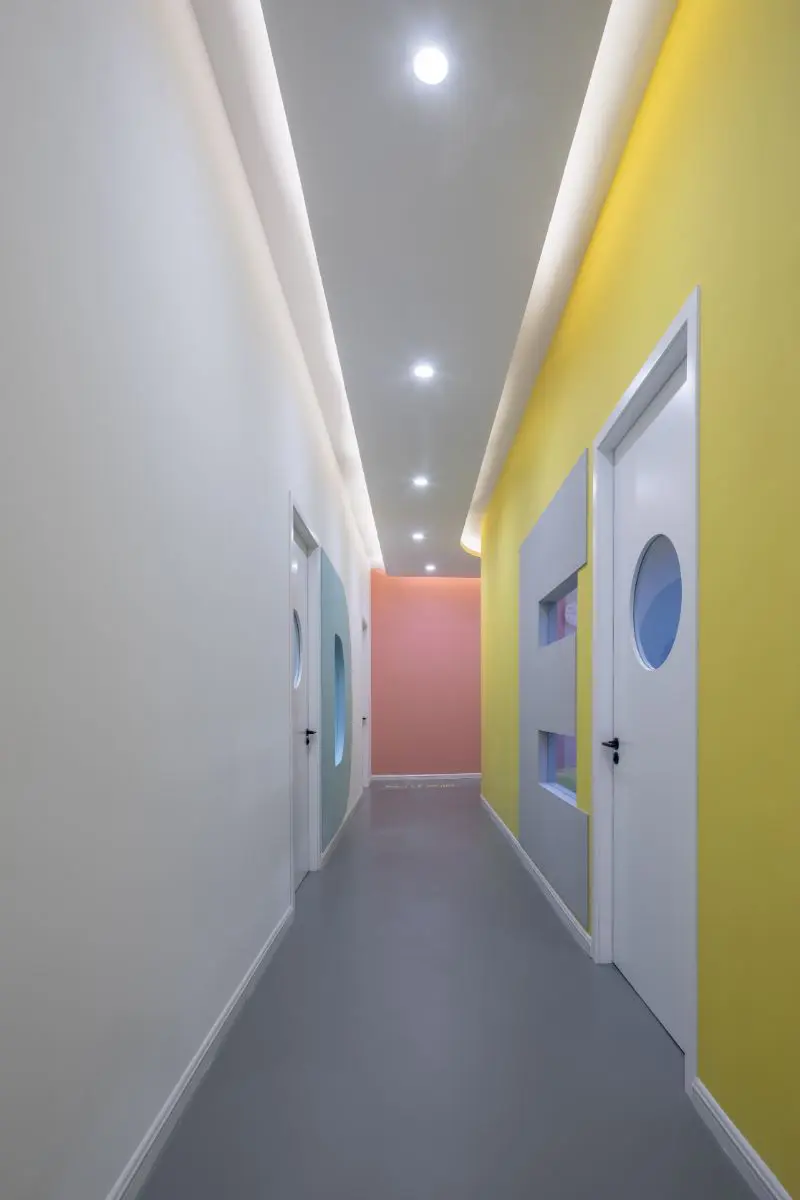 About Shang Xiaoming, Yan Jiaqi
Member of CIID15 Interior Design Branch Bachelor Degree
Graduated from Guizhou Normal University, majoring in Environmental Art Design
Working time: 11 years
Main project:
Model house of Spanish Impression Community in Xiping County, Zhumadian
Xuchang Zhongao Xintian Business Apartment and Clubhouse Model Room
Oxford Tree Children's English Chain Store Xuchang Wanda Store, Xinyue Plaza Store Lankao Youpin Convenience Supermarket Chain
Jianye Ecological New Town Villa, Yanling Huadu Hot Spring Town Villa, and flat-floor or re-examination residences in various large buildings
Brief description: Advocating the design of people-oriented, always committed to the optimal development of the living environment, I believe your story is the source of inspiration for my design. He is good at conditioning space, integrates multiple factors such as art, culture, psychology and color into interior and exterior design, subordinates design form to function, and strives to give each space its own color and soul.
Awards: Finalist Award in the Residential Space Category of the 2018 "Talker Cup" Design Competition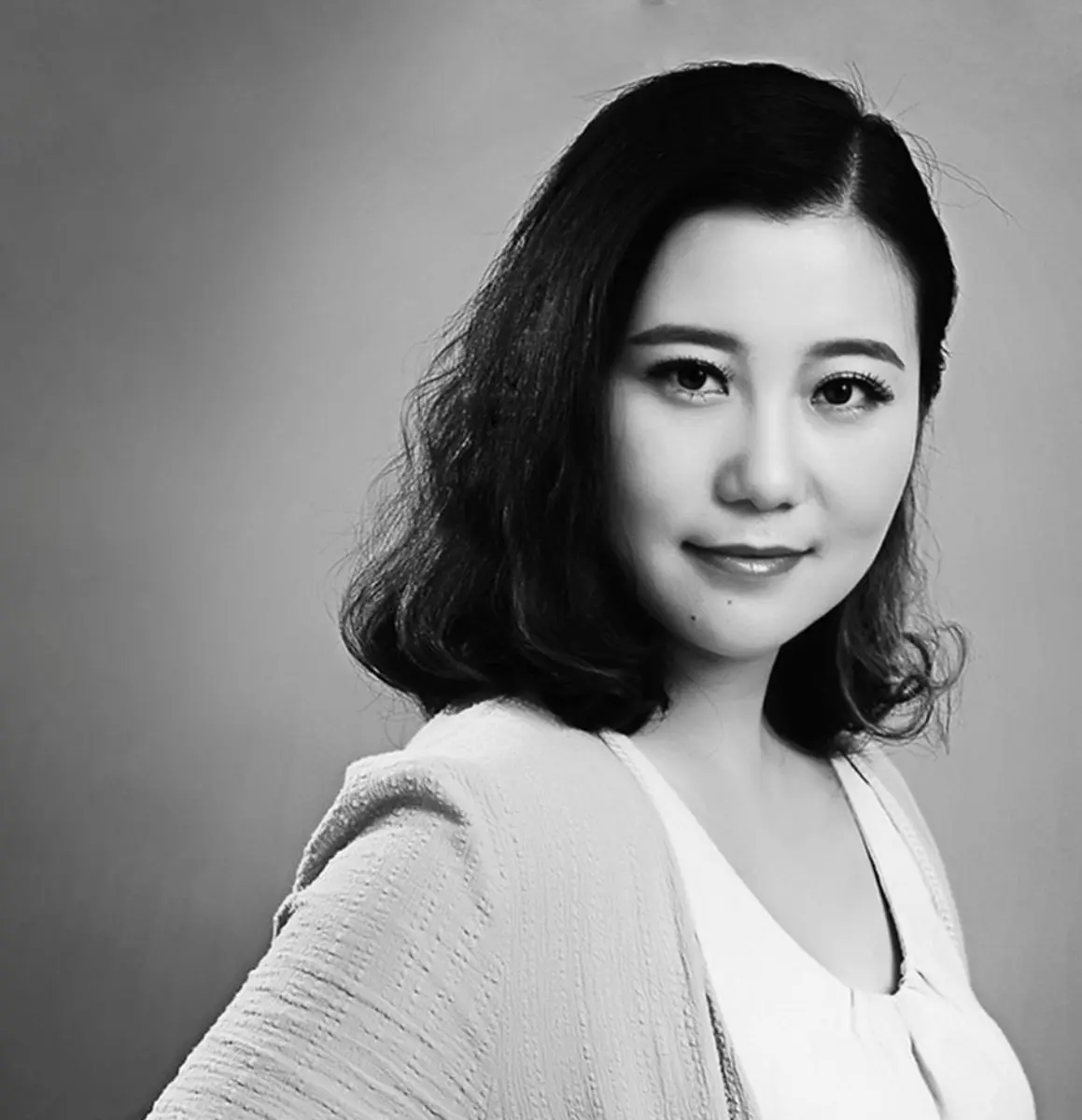 About Shang Xiaoming, Yan Jiaqi
Member of CIID15 Interior Design Branch Master's Degree
Graduated from Zhengzhou Institute of Light Industry with a master's degree in environmental art design
Working time 5 years
Main project:
Zhumadian Spanish Impression Community Model Room Xuchang Zhongao Xintian Business Apartment and Club Model Room
Oxford Tree Children's English Wanda Campus, Xinyue Square Campus
Youpin Convenience Supermarket Chain, Ecological New Town Villa Area, Huadu Hot Spring Villa Area,
As well as the design of flat or re-examination residential buildings in various communities
Brief description: During his postgraduate studies, he was under the tutelage of Mr. Zhang Zhengang, the chairman of Henan Blue Design. To design from the beginning to follow a rigorous attitude, carefully follow the teacher's teaching. In the process of engaging in design-related work after graduation, he has always grasped the details, maintained high design standards for himself, and tried to find his design path among young designers. At the same time, serving every customer well is my first principle as a practitioner.
Certificates and Awards
Residential Space Finalist Award in the 2018 National "Tuozer Cup" Design Competition