The deep-sea blue is paired with pure white to turn the vast imagery of wavy ocean into a soothing view in the house. The gentle design slows down the busy city pace, making coming home feel like stepping into a resort island isolated from the hustle, bustle and neon of the city. Warm sunlight diffuses into the public sphere through the transparent glass. Light color field creates a poem of stress-free life.
Upon opening the door, the flooring is made of gray hexagonal bricks to create a dust area as a buffer zone. Besides, colors of low chroma grant a sense of stability. The suspended shoe cabinet is assembled in dark blue and gray scale colors which extends horizontally along the wall in large scale to create adequate storage. Above the cabinet, lighting is used to accentuate features and add visual interest, forming a continuous tension and releasing the sense of seclusion in the narrow corridor.
The living room features white and gray to create a pure spatial texture. The audio-visual system is mounted on the partition wall, leaving a generous path for walking. The twist of shape on the canopy relieves the pressure of the beams, and also complies with the design axis of simplicity and neatness. A shallow table is created below the TV wall with black stone patterns to place the equipment. High contrast colors are used to inject layers and prevent the room from becoming too dull and gloomy.
The flexible bar is the owner's resting area, and a small wine cabinet is embedded in the lower level to satisfy the owner's romantic hobby of wine-tasting. The hanging lighting sources create tranquility and tipsy atmosphere at night, presenting a diverse spatial sequence.
The artistic coating on the bedside wall is applied by hand with a trowel to create a natural and tranquil sleeping atmosphere while entering the bedroom slowly. The unstructured texture implants the imagery of undulating waves into the space, producing a natural and tranquil sleeping atmosphere. The storage cabinet is spread out on the opposite wall, and the vertical dimension is cut down at the edge to create a delicate layer.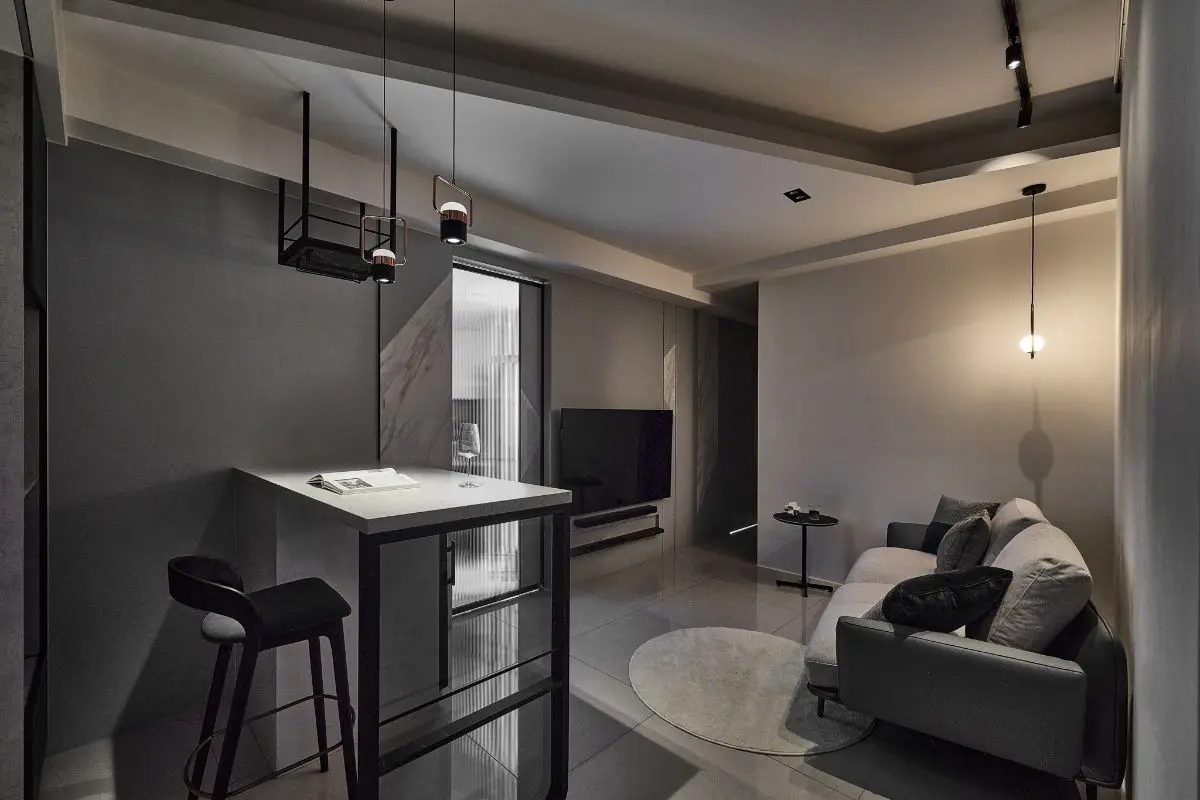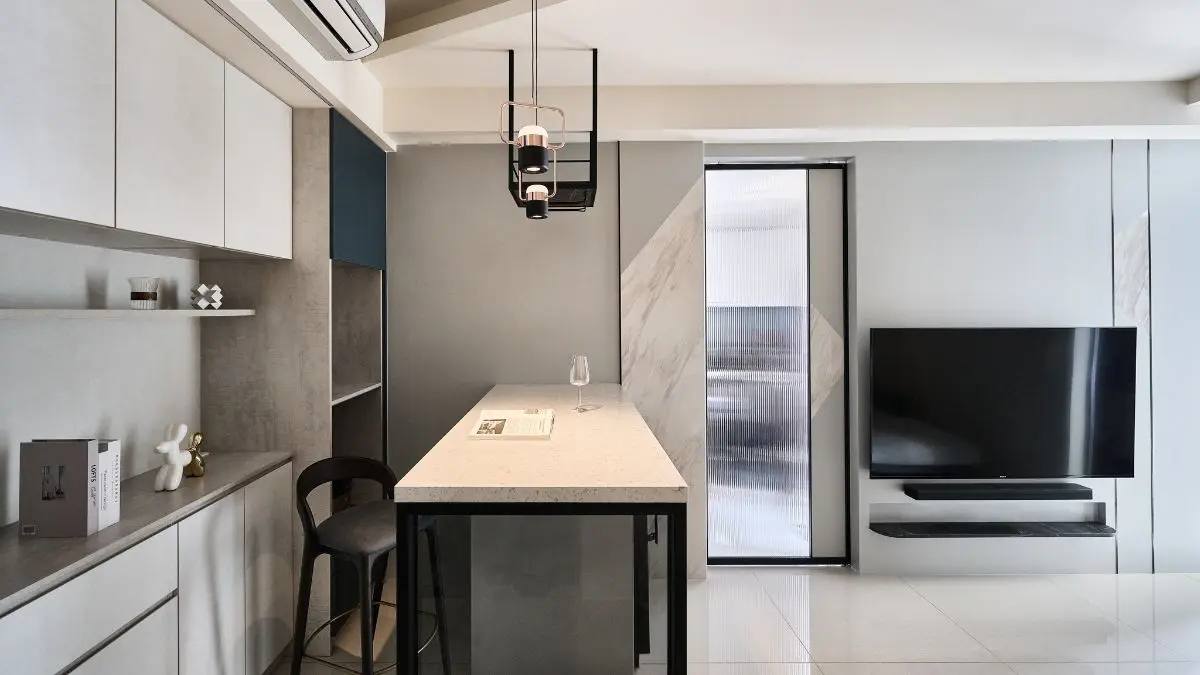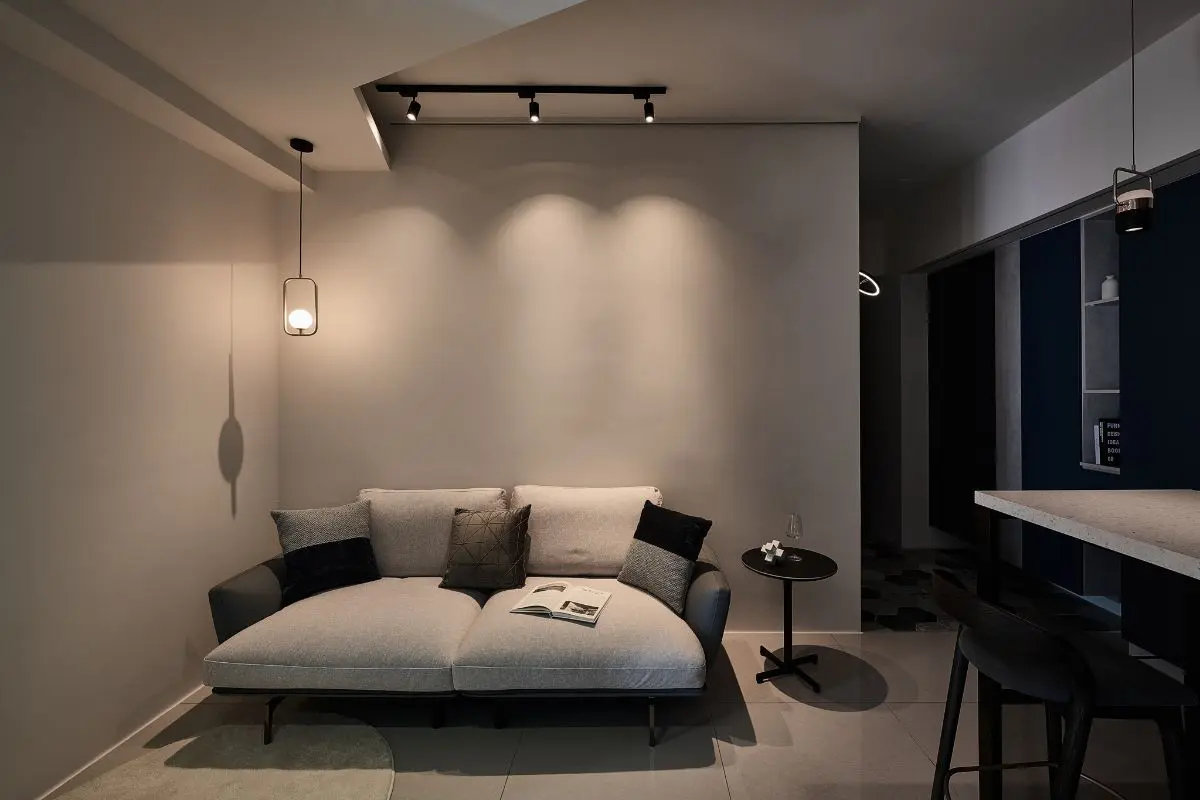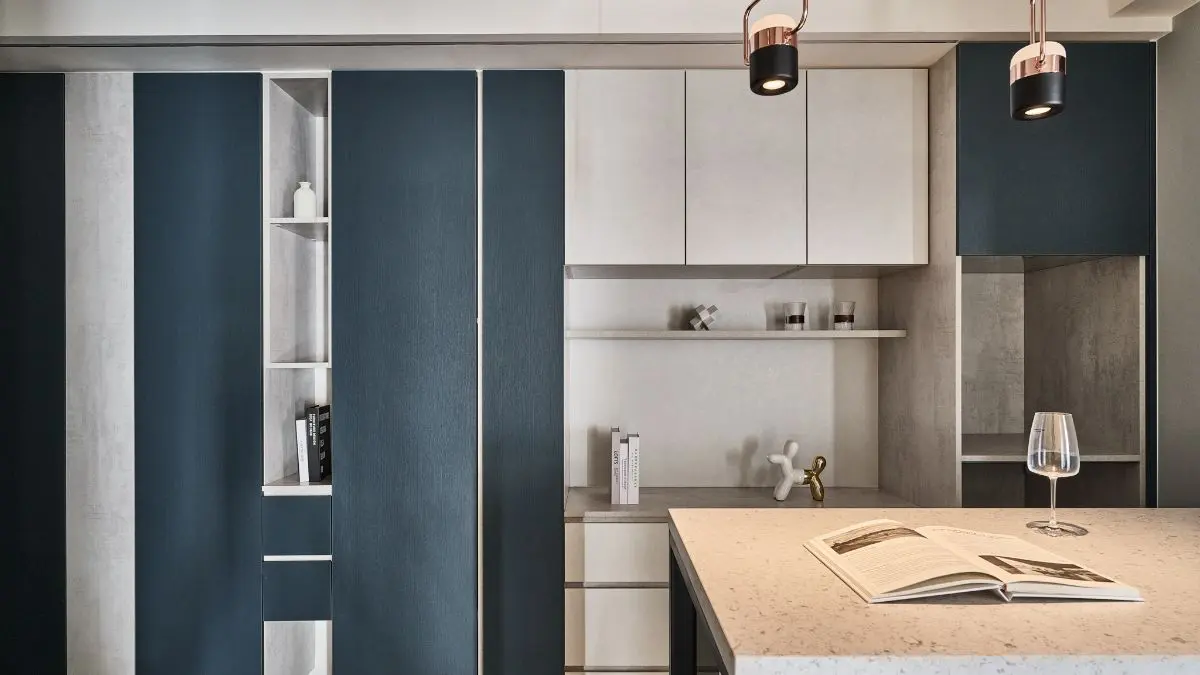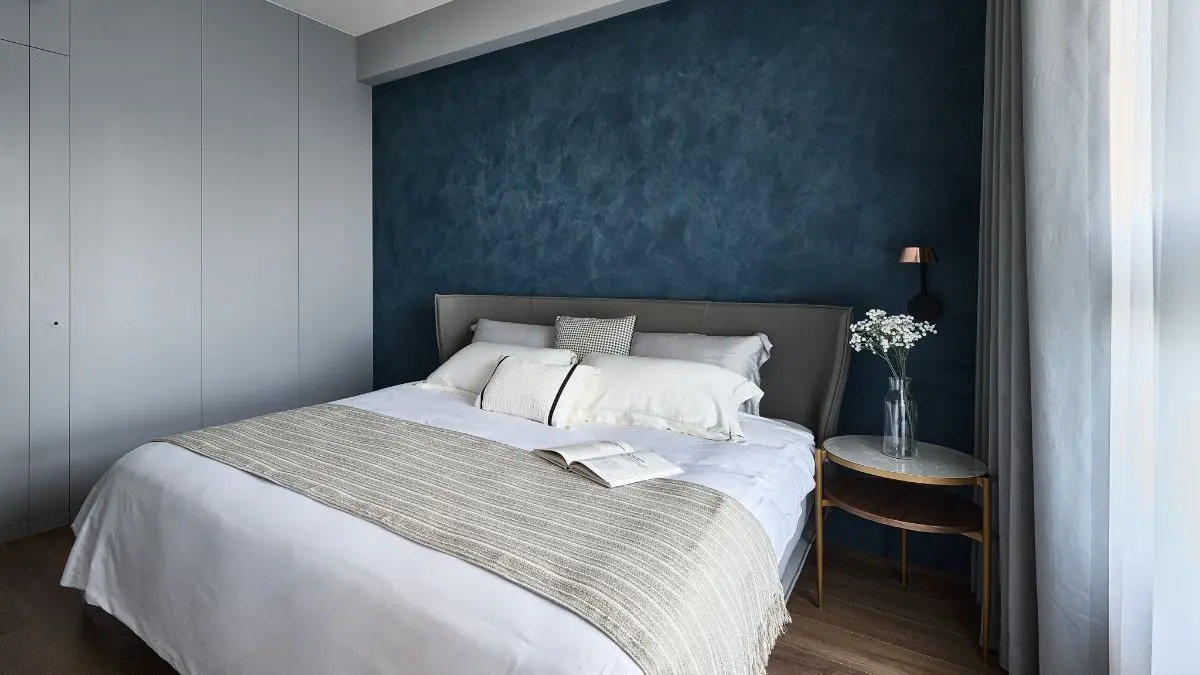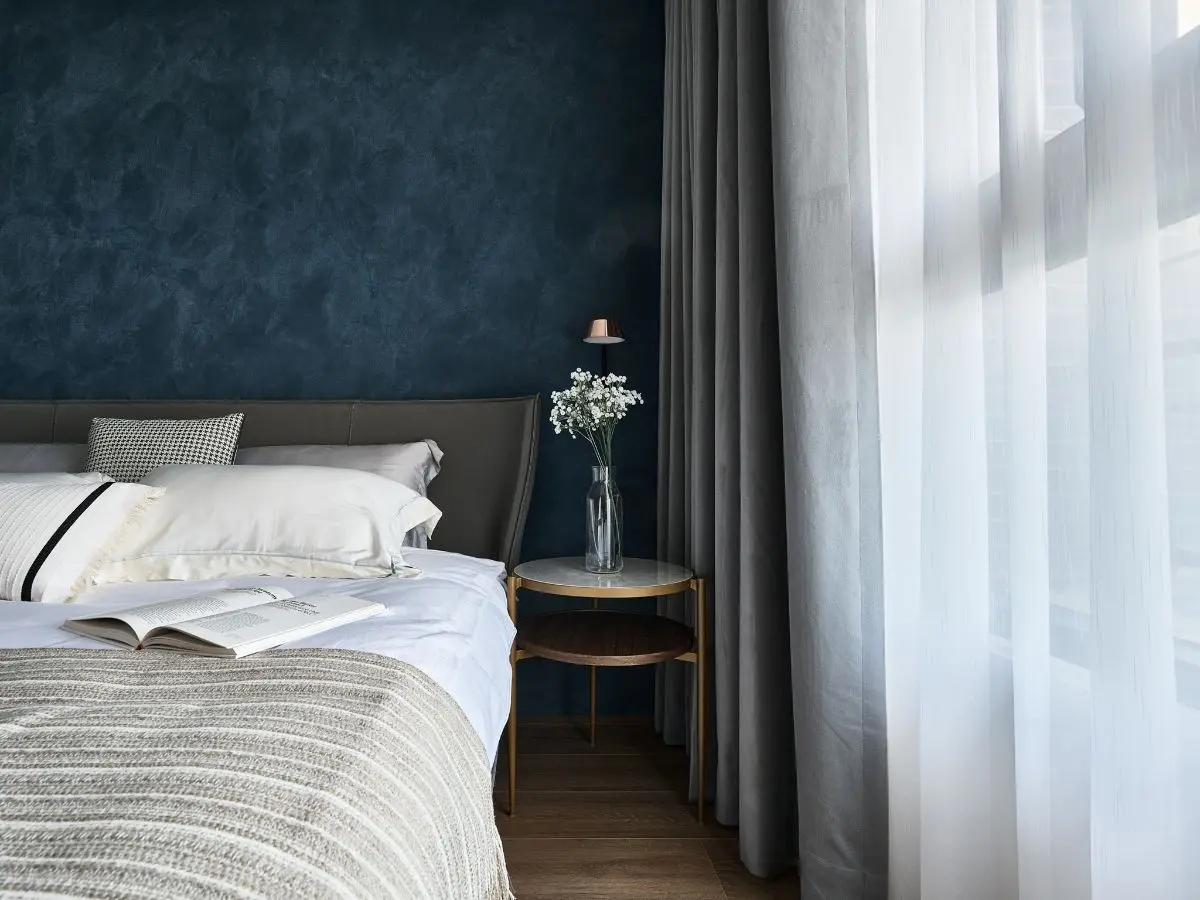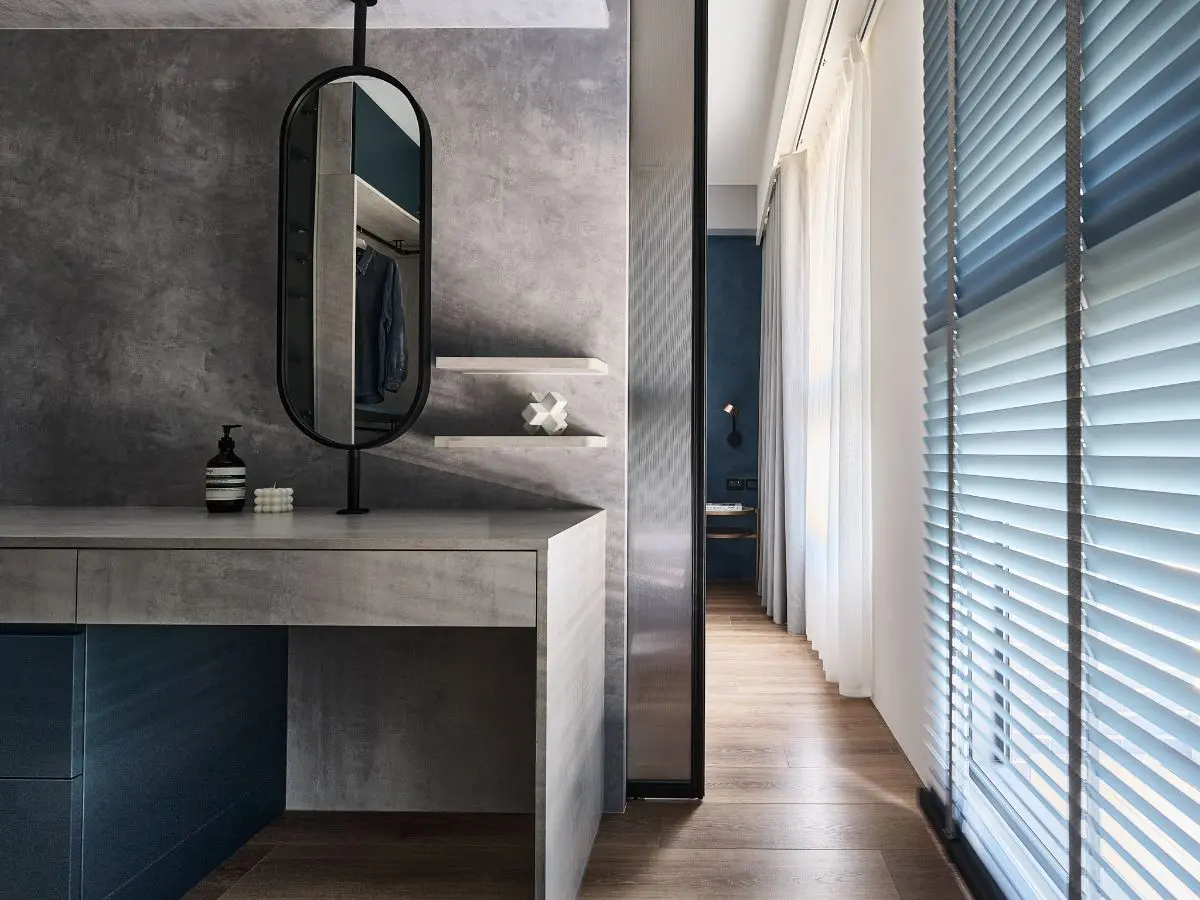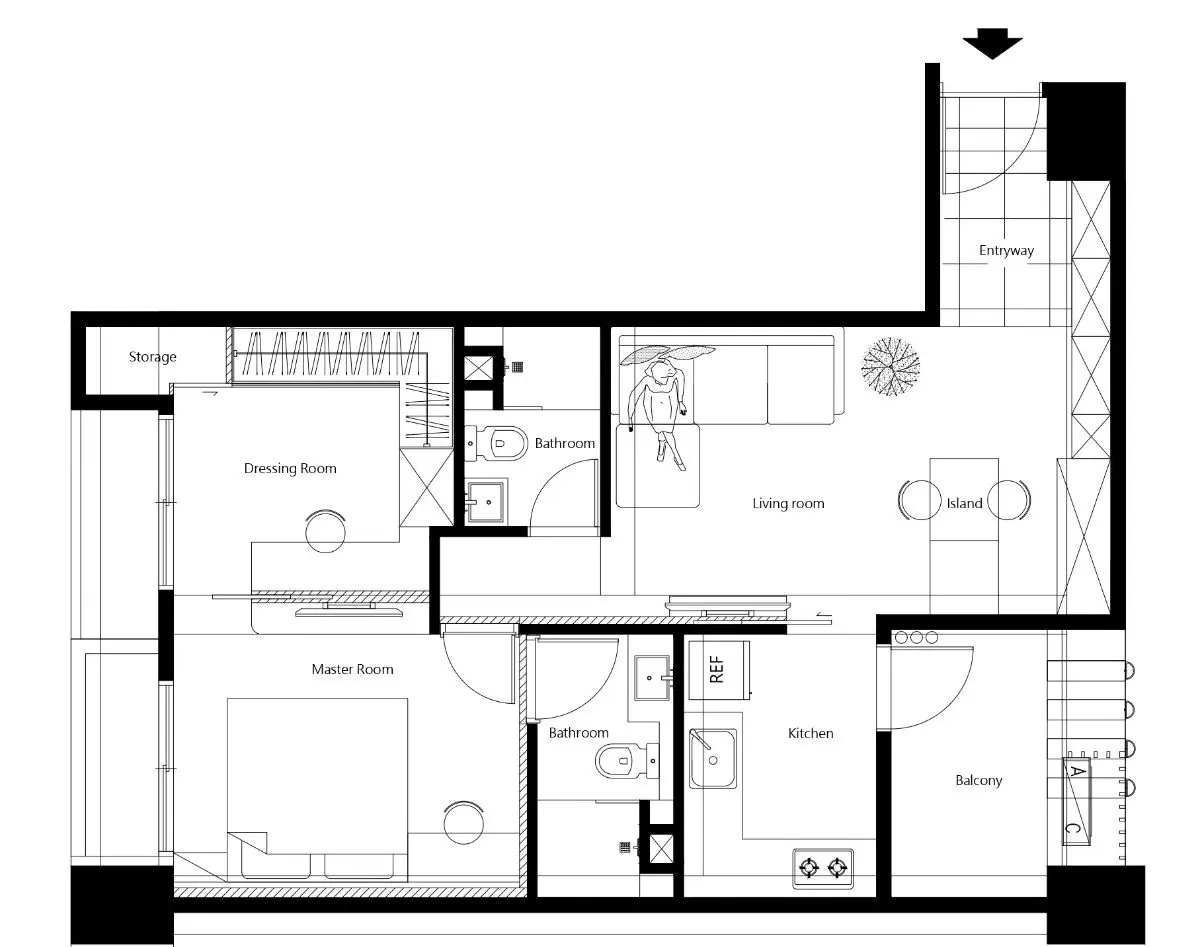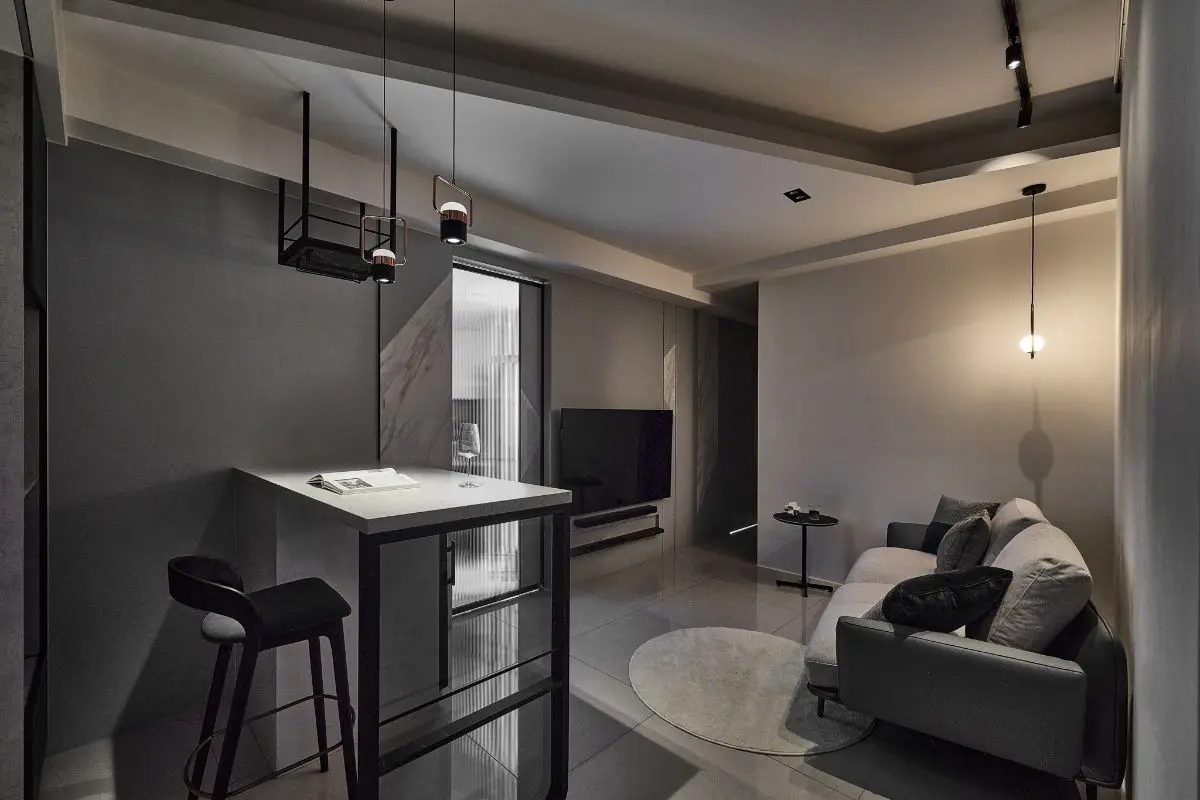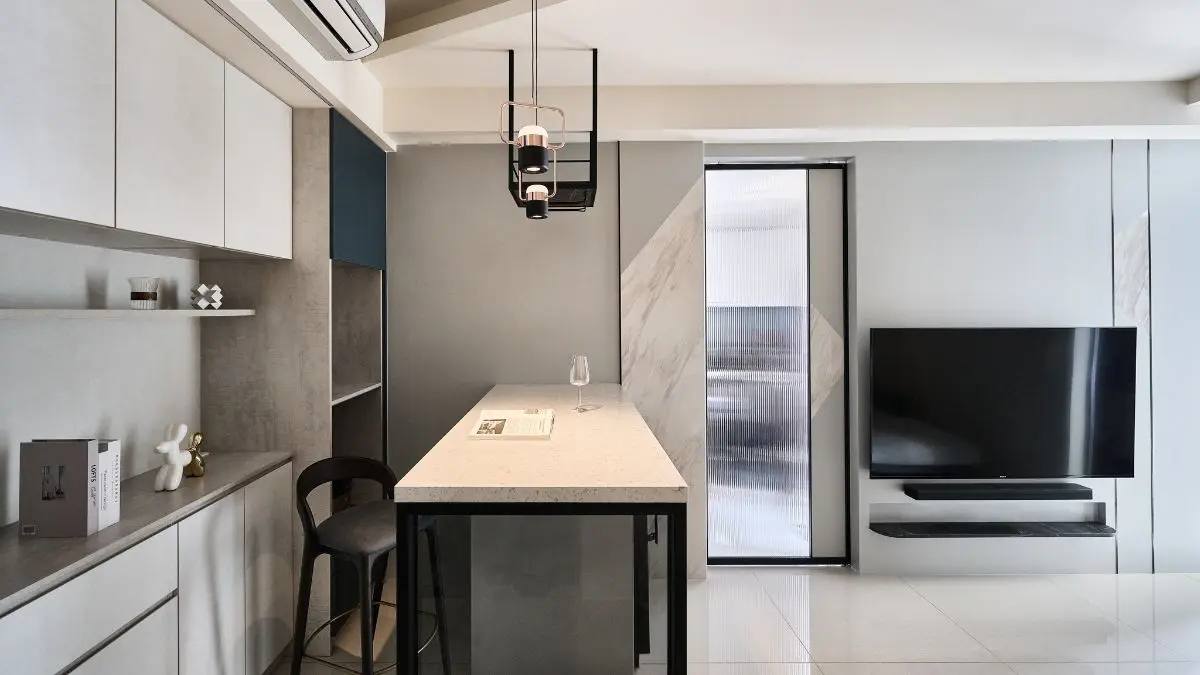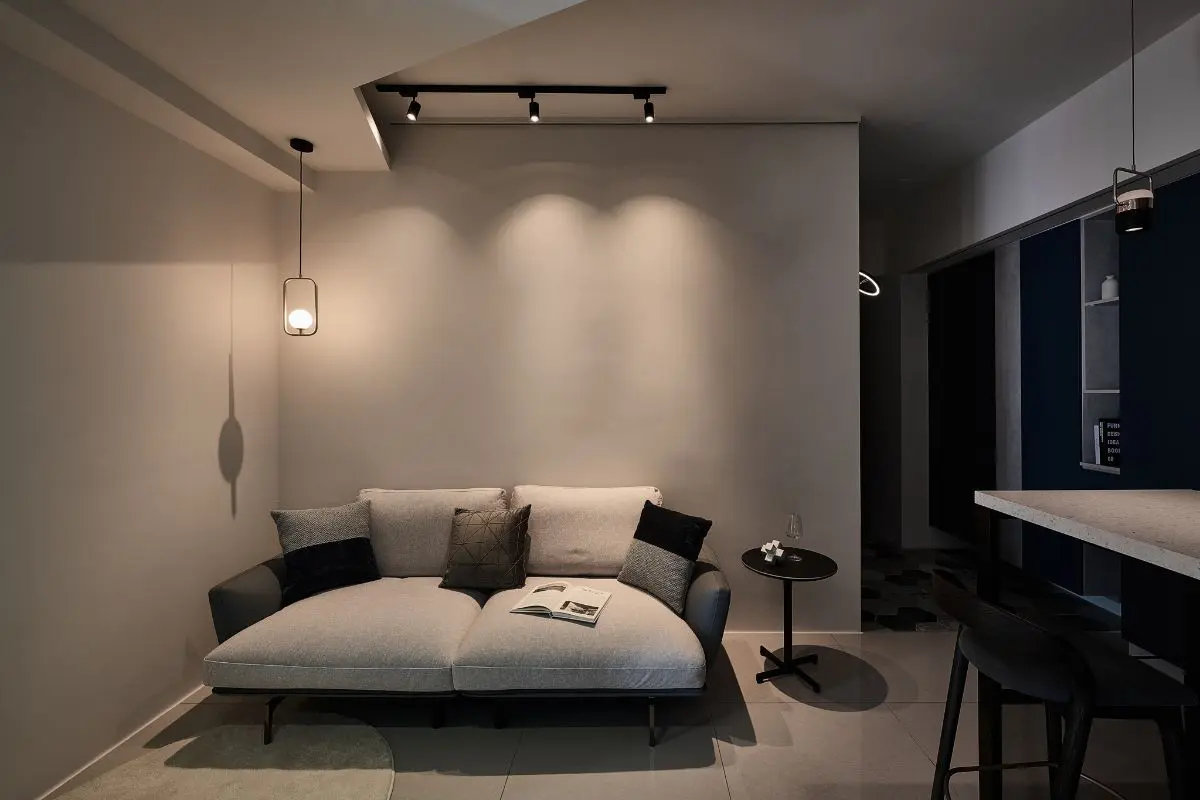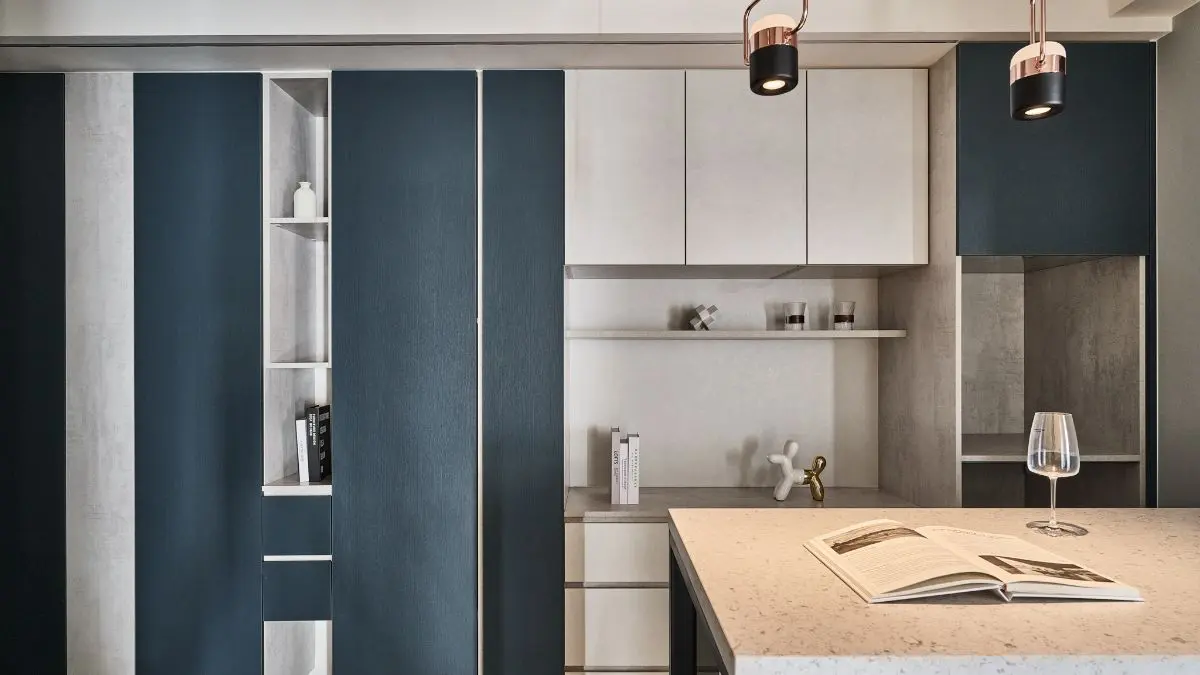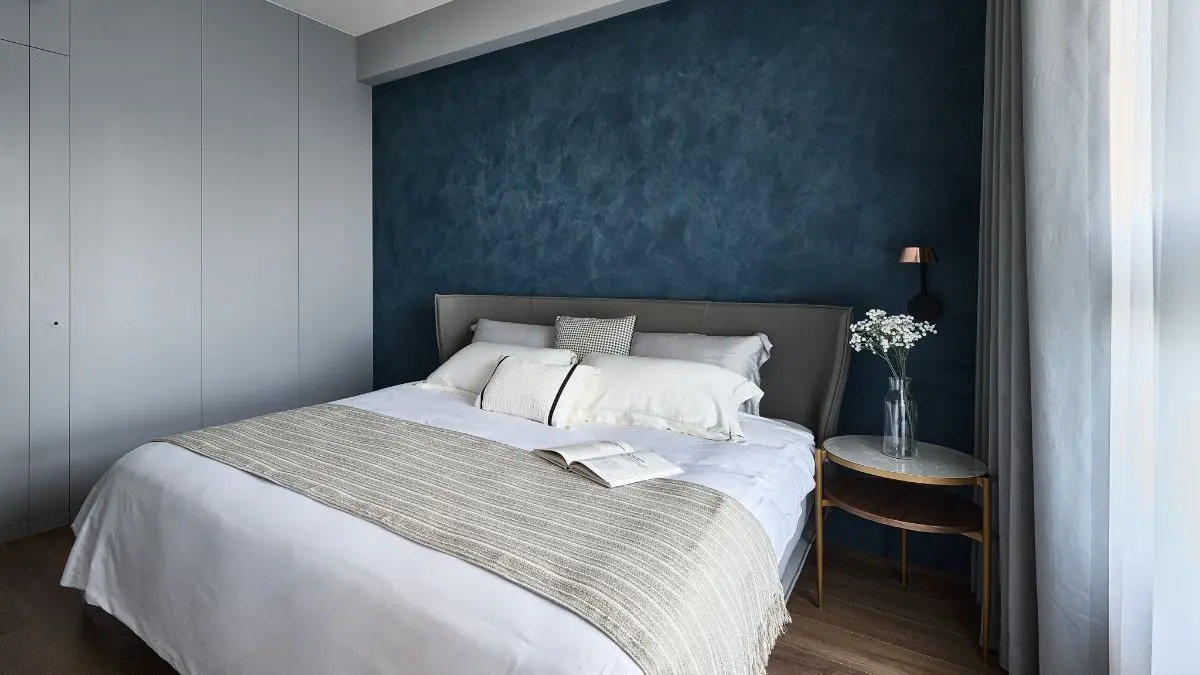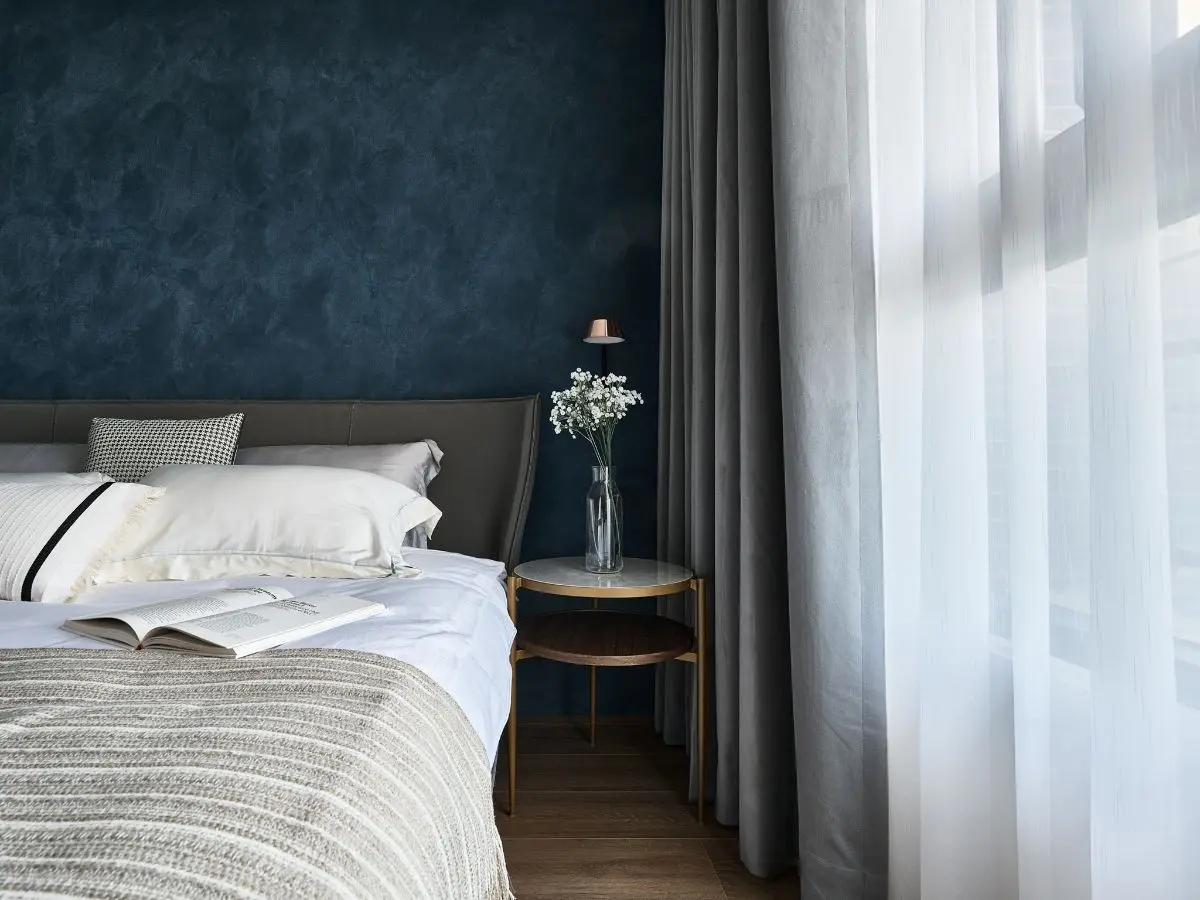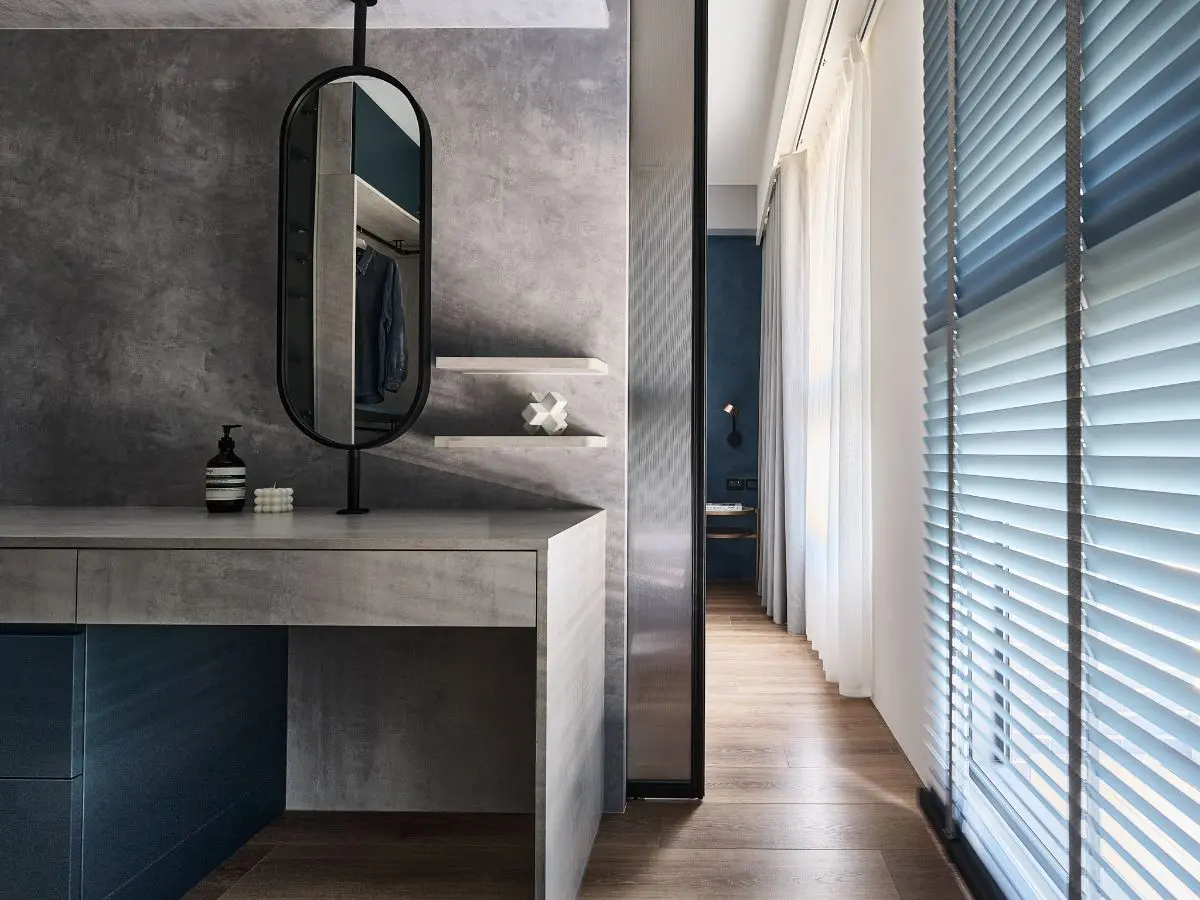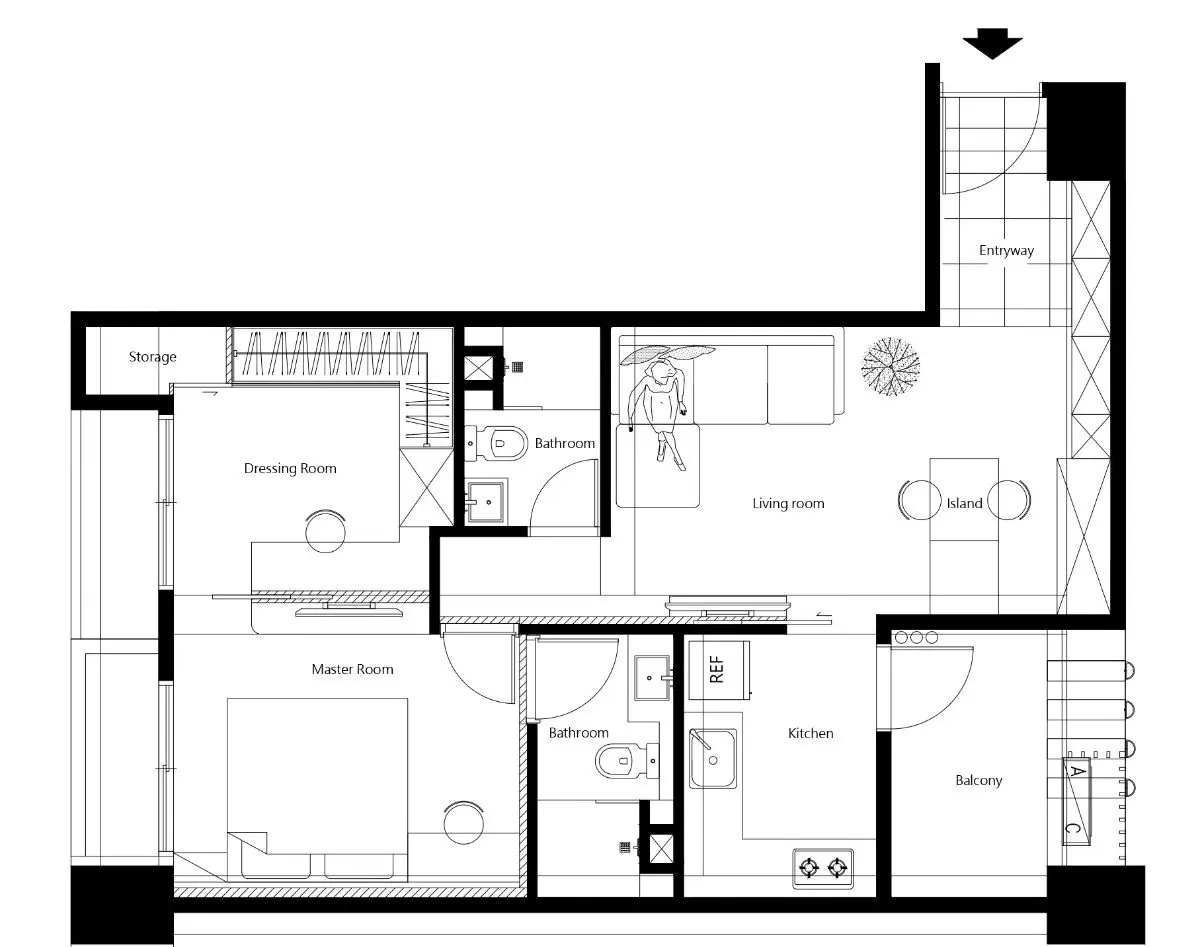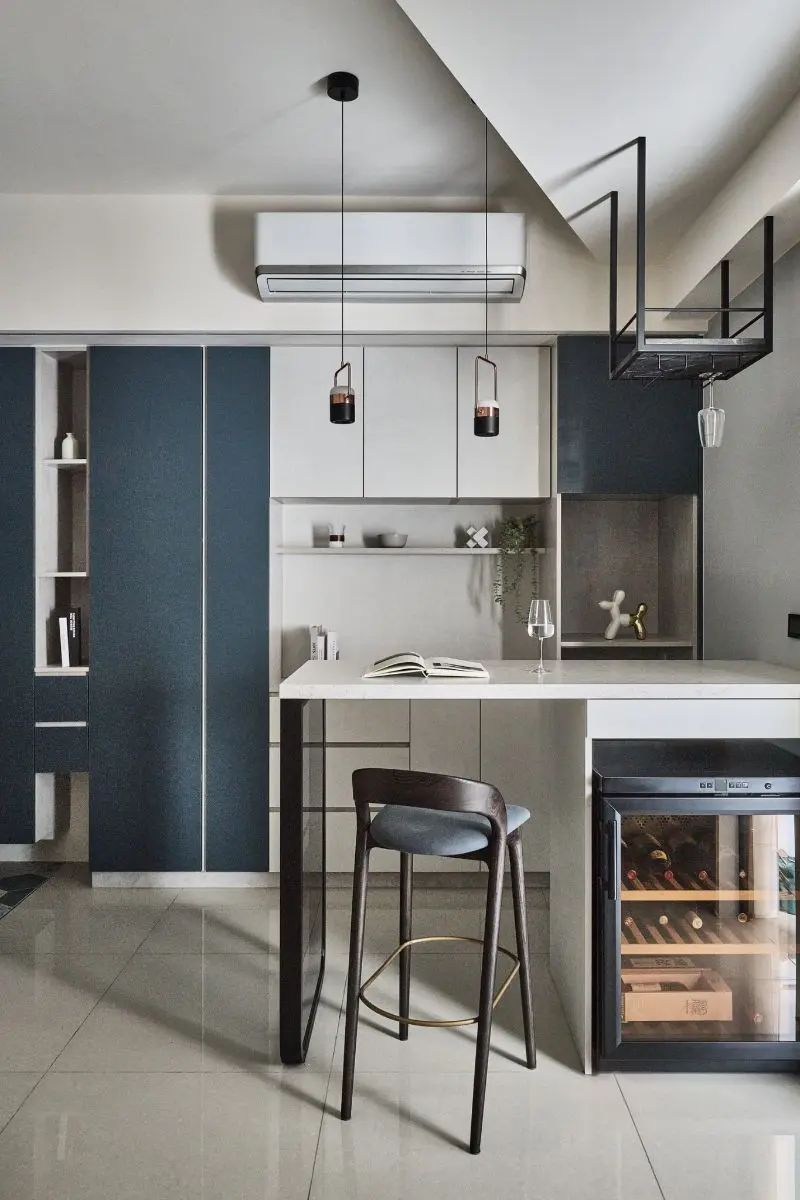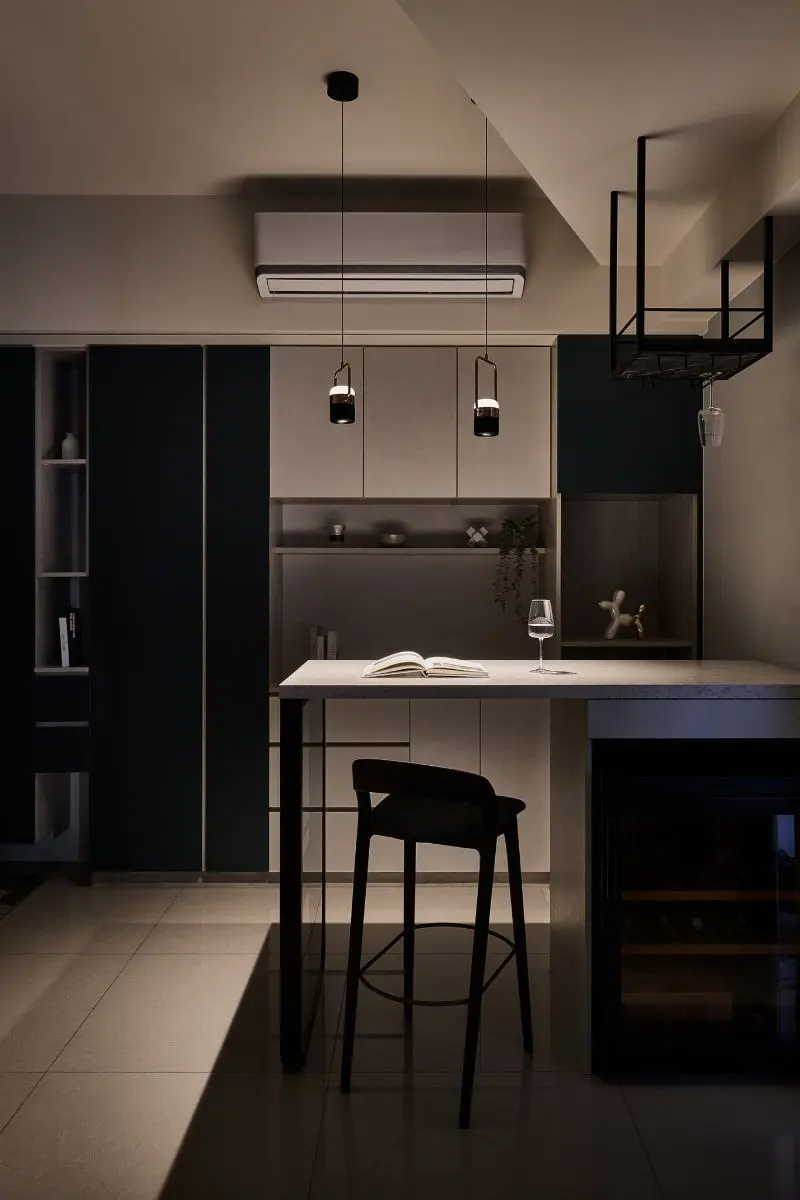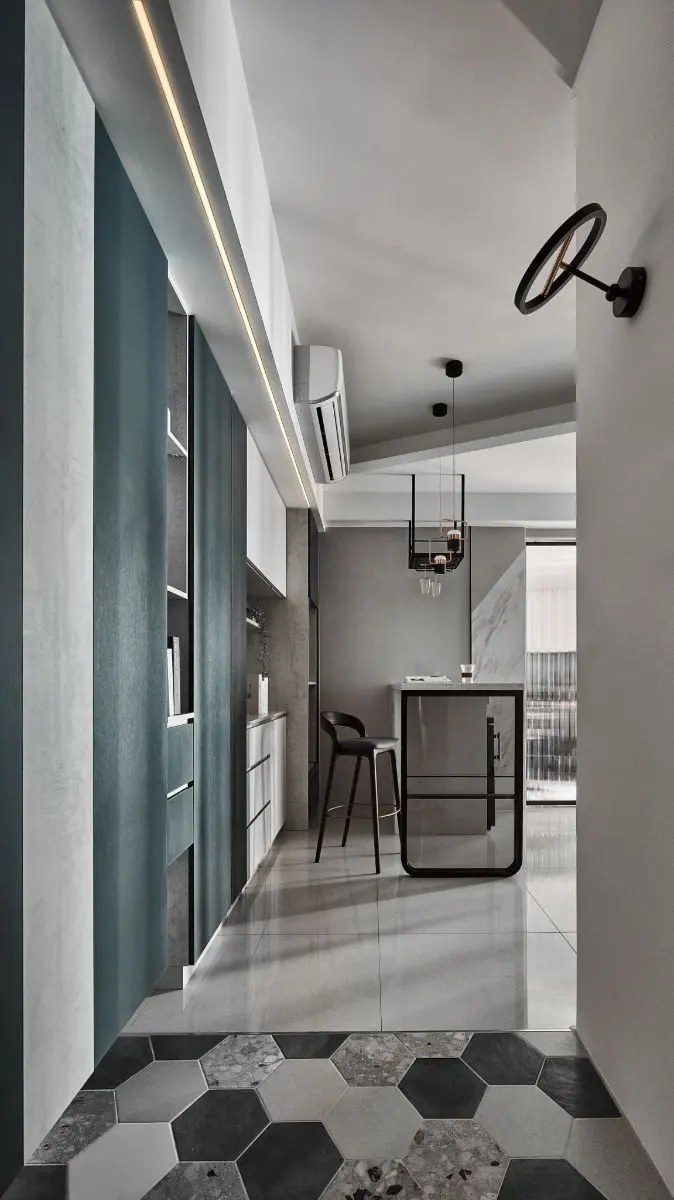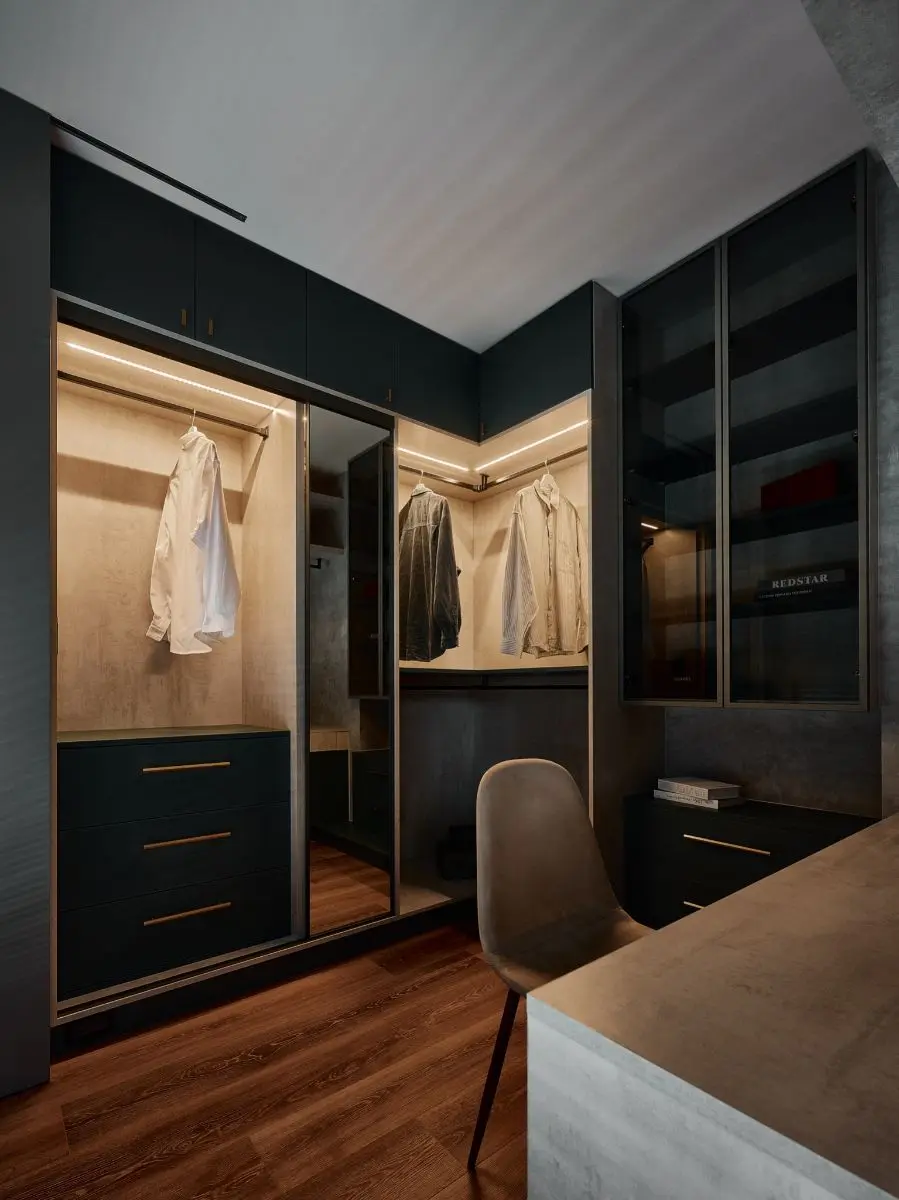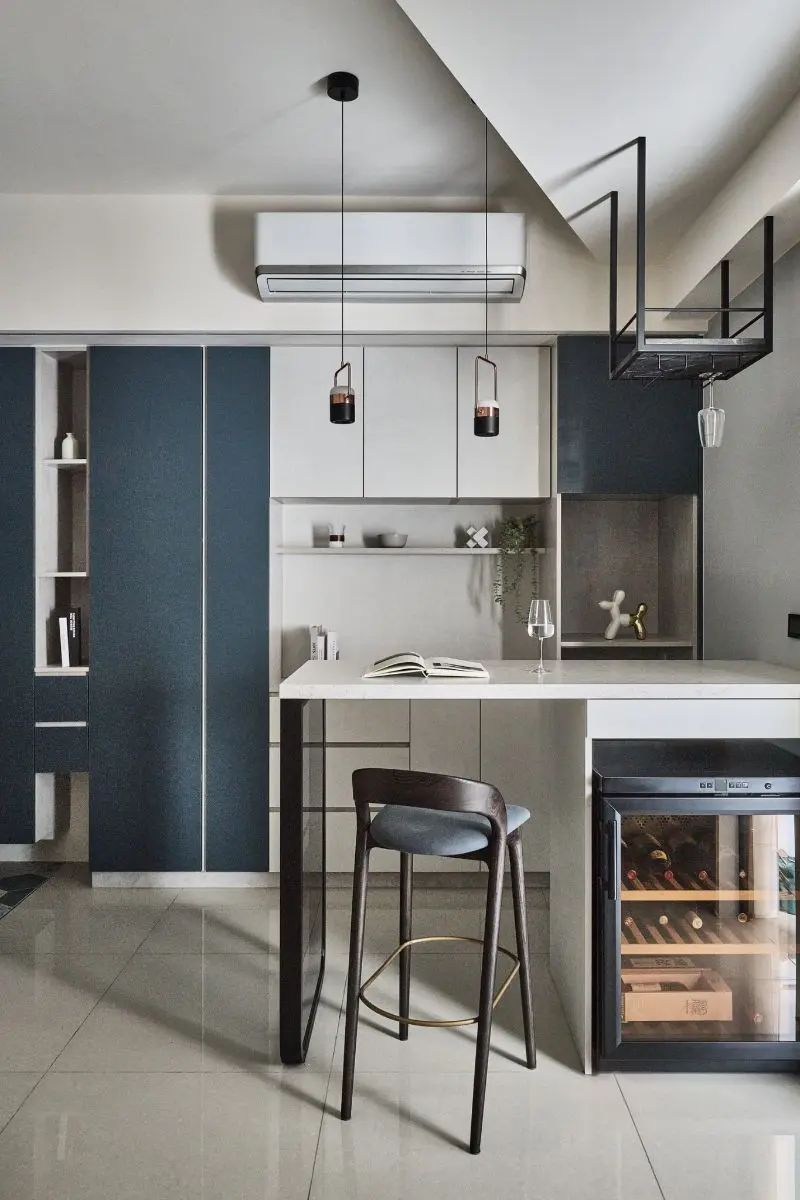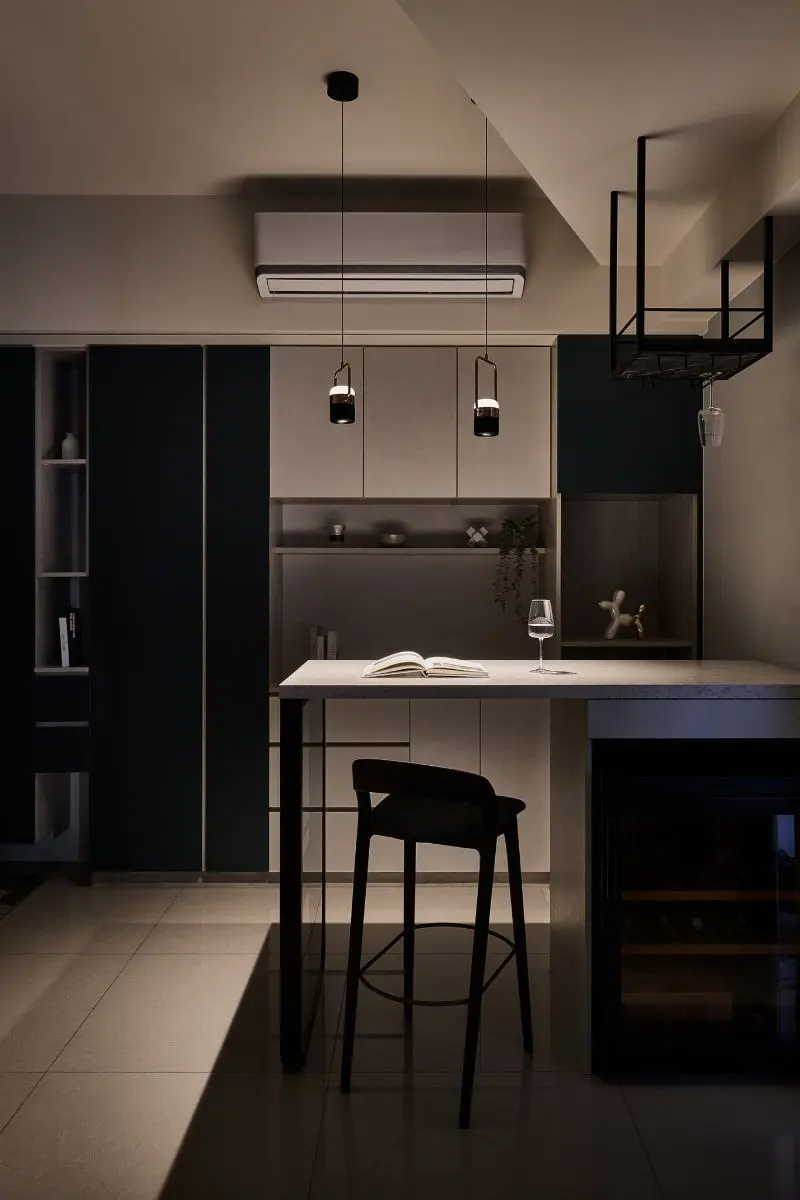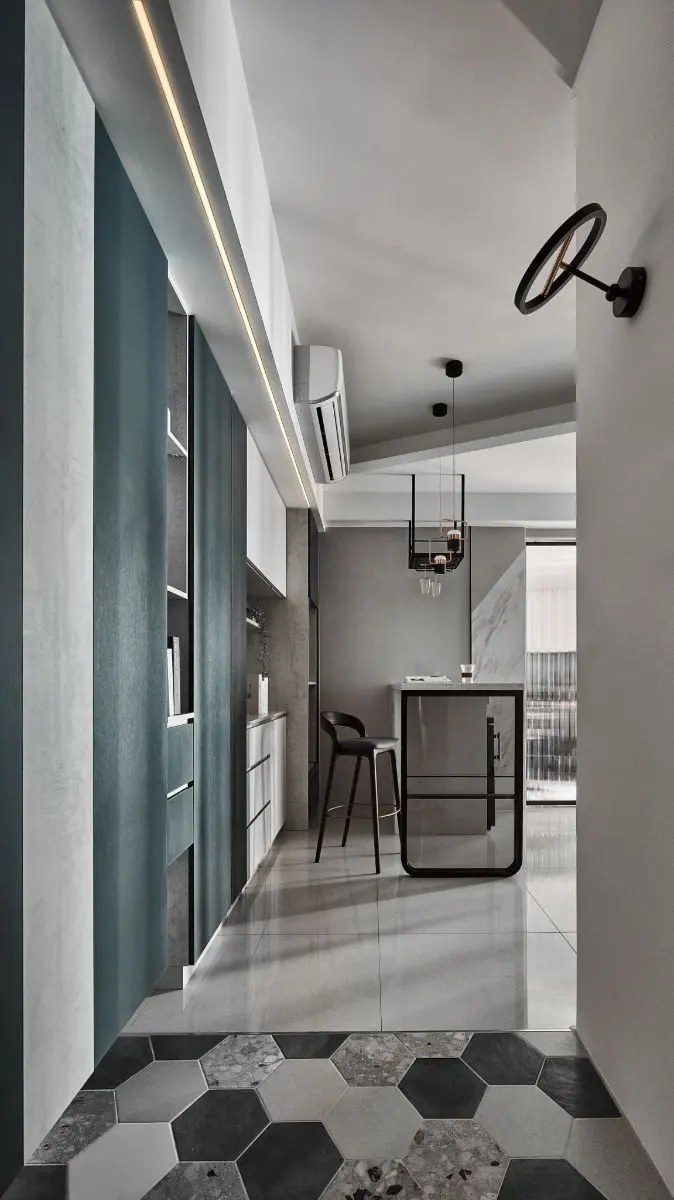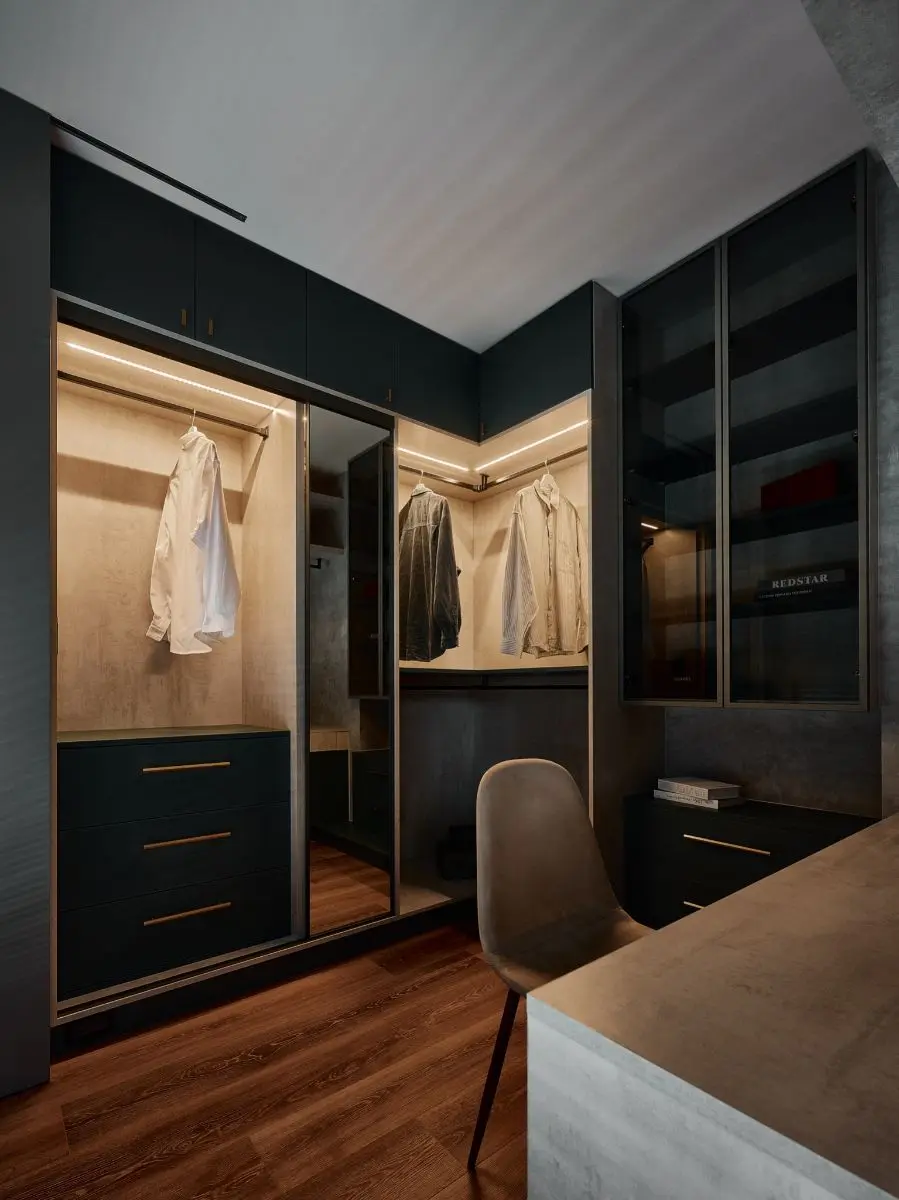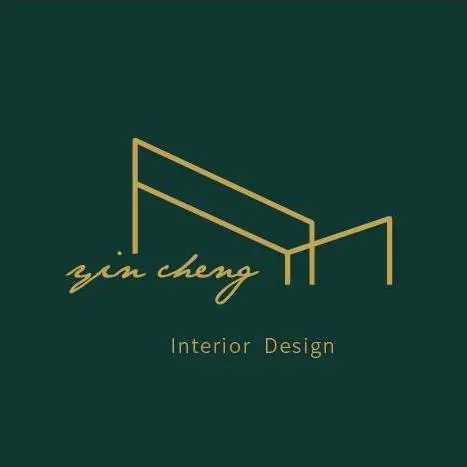 About Yincheng Interior Design