Vanke Yinchuan Splendid Mansion Sales Center
The space is paved with a large number of mirror, marble, luminous back plate, plexiglass and other materials, and the texture of smoothness and coarseness is displayed alternately. The mirror reflection shows the interior decoration in a new and interesting composition form, during which the streamer, colorful and rich colors are matched with the rich colors to build the modern charm of the space. People shuttle through the light and shadow and accept the visual shock brought by the design.
The customized wall is characterized by the flowing water flowing freely in texture and color, and the sequence changes between them form decoration, which seems to reshape the surging and magnificent scenery of the Yellow River, giving people a feeling in the dual dimensions of time and space – as if walking on the Bank of the river, within the reach of the eyes and the heart, which is the vigorous style of the Yellow River when it flows across Yinchuan, and the endless vitality of history and humanities.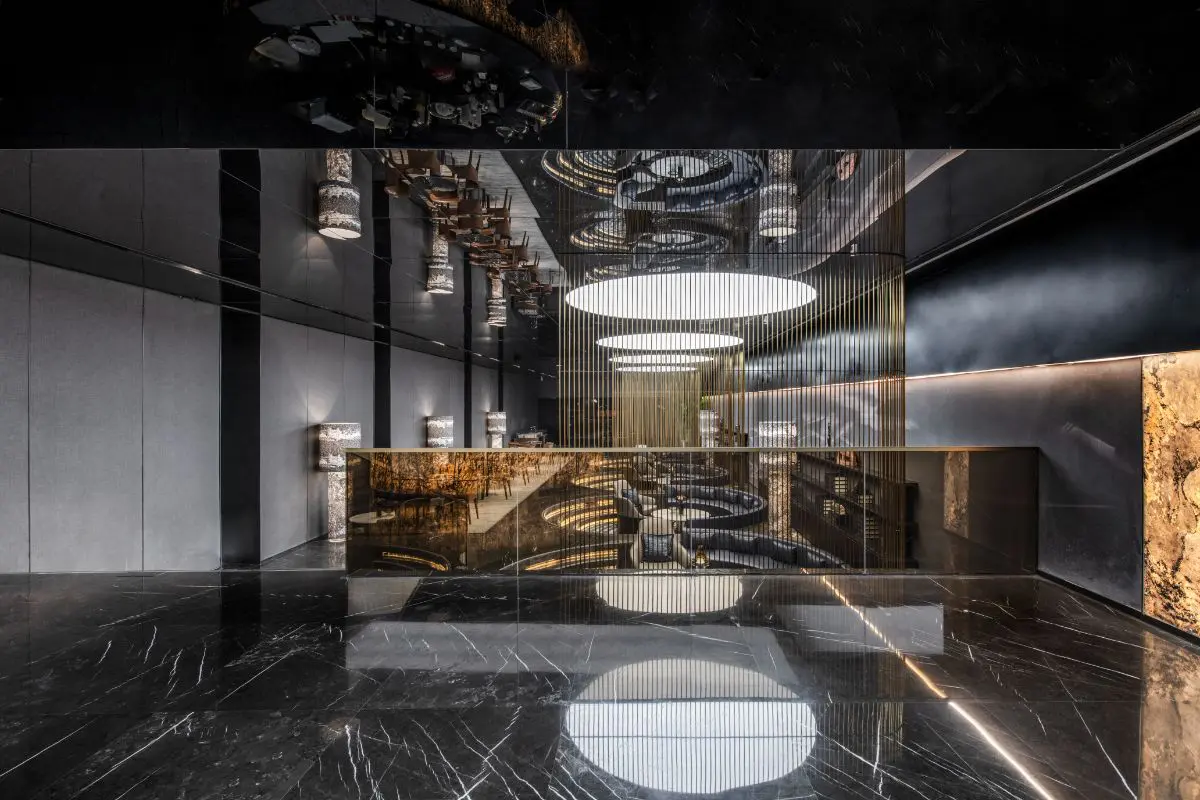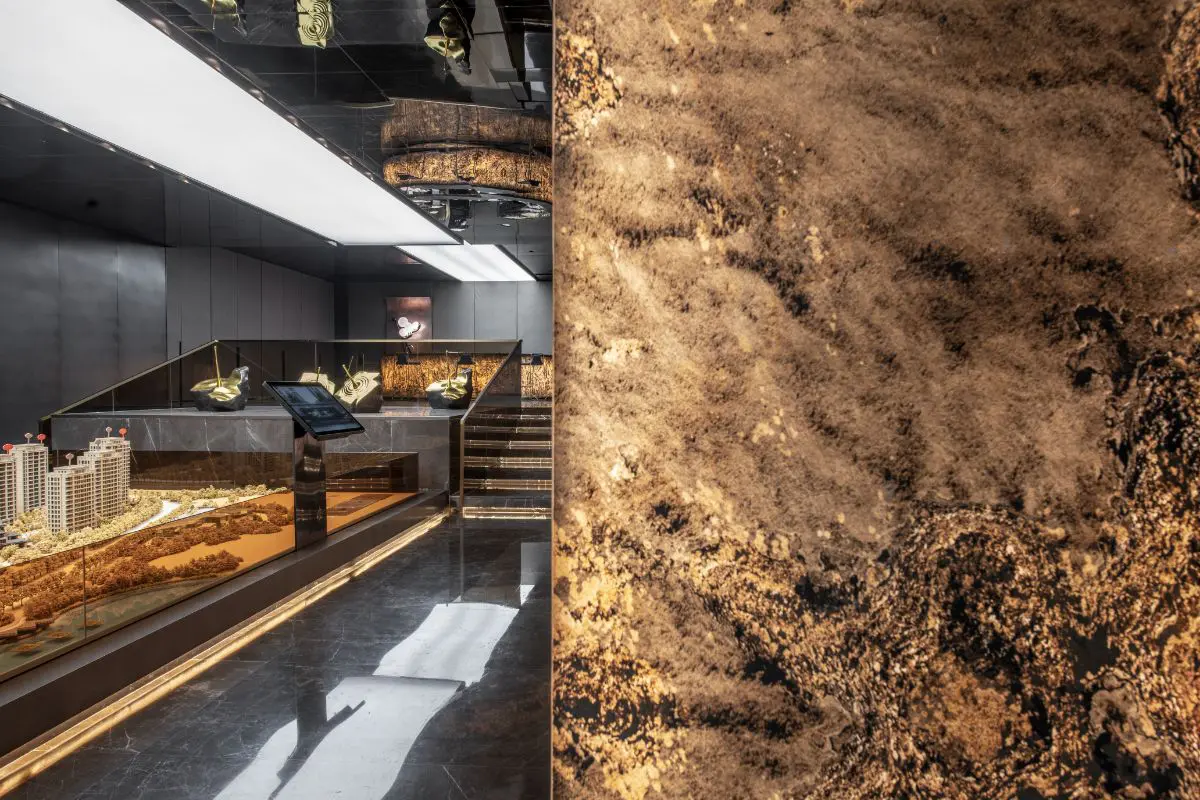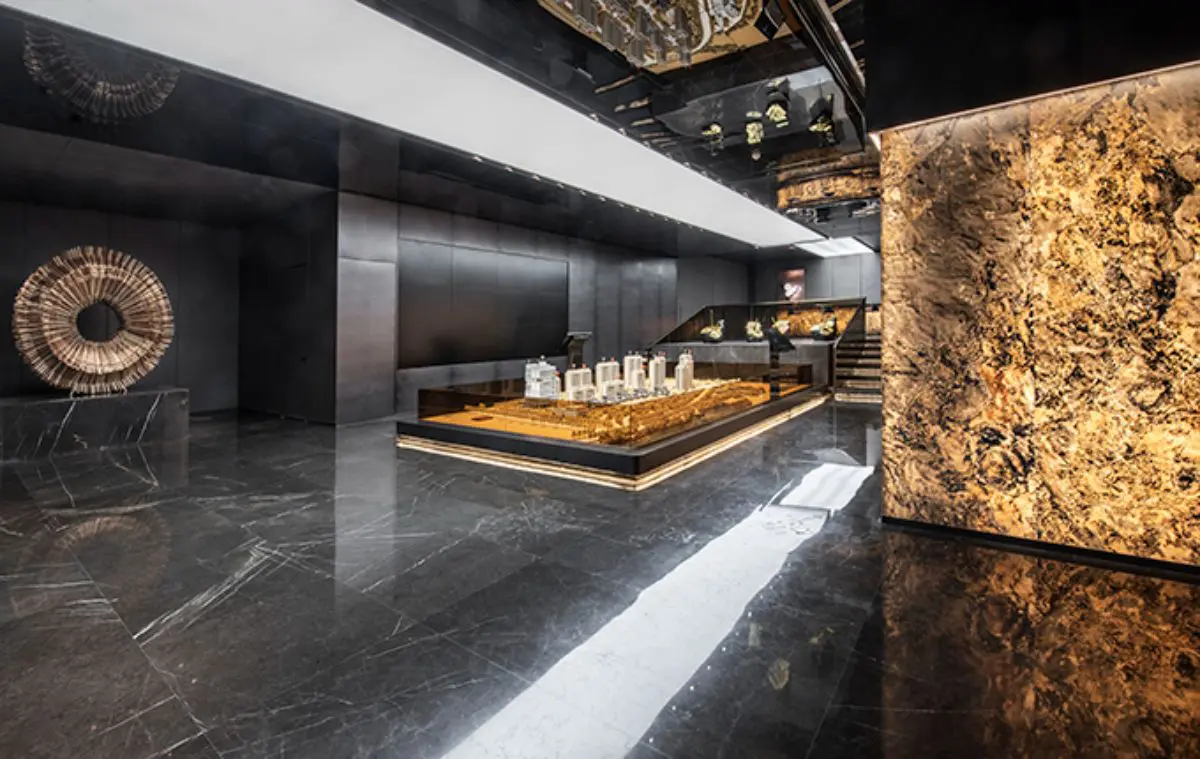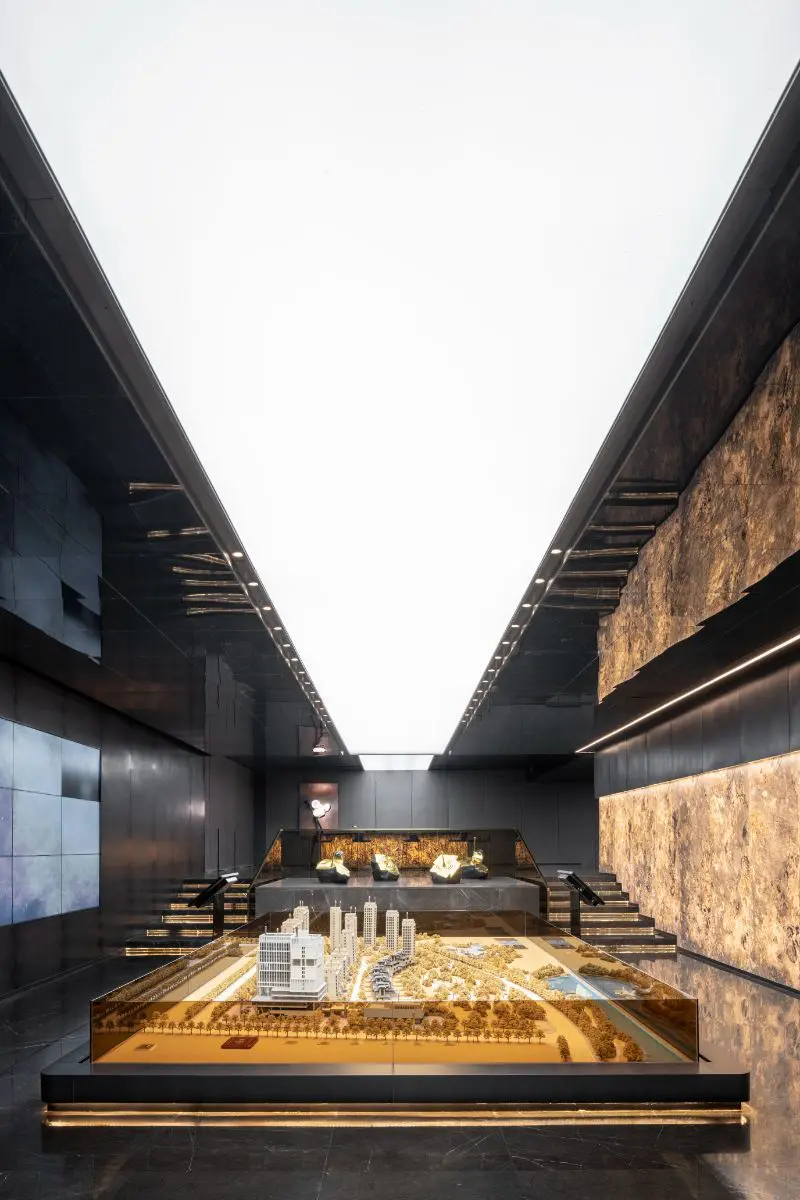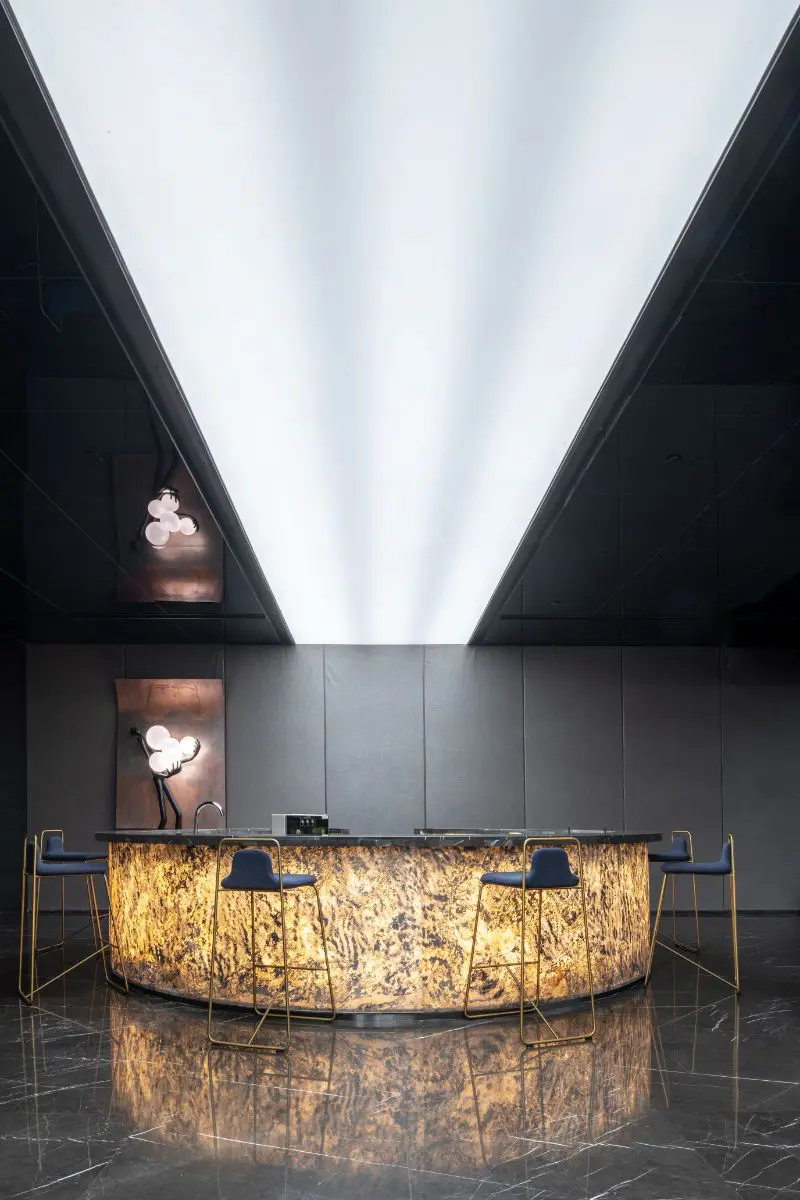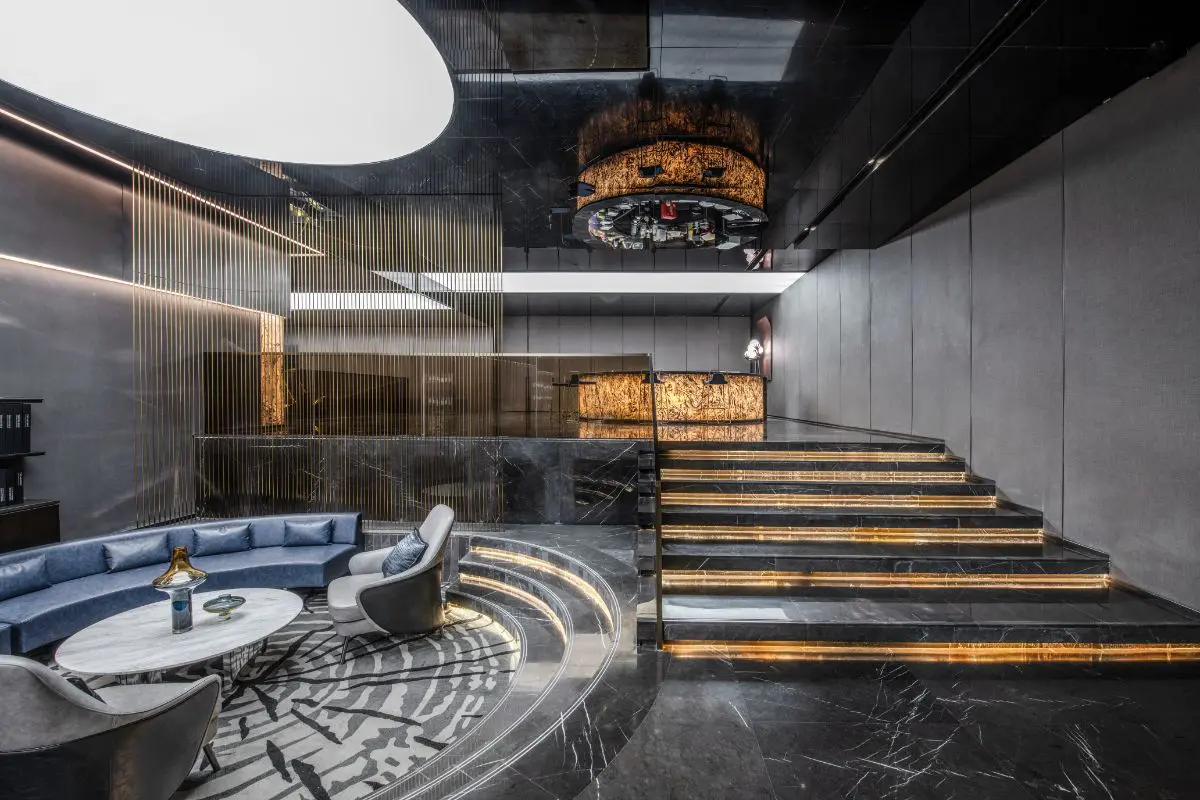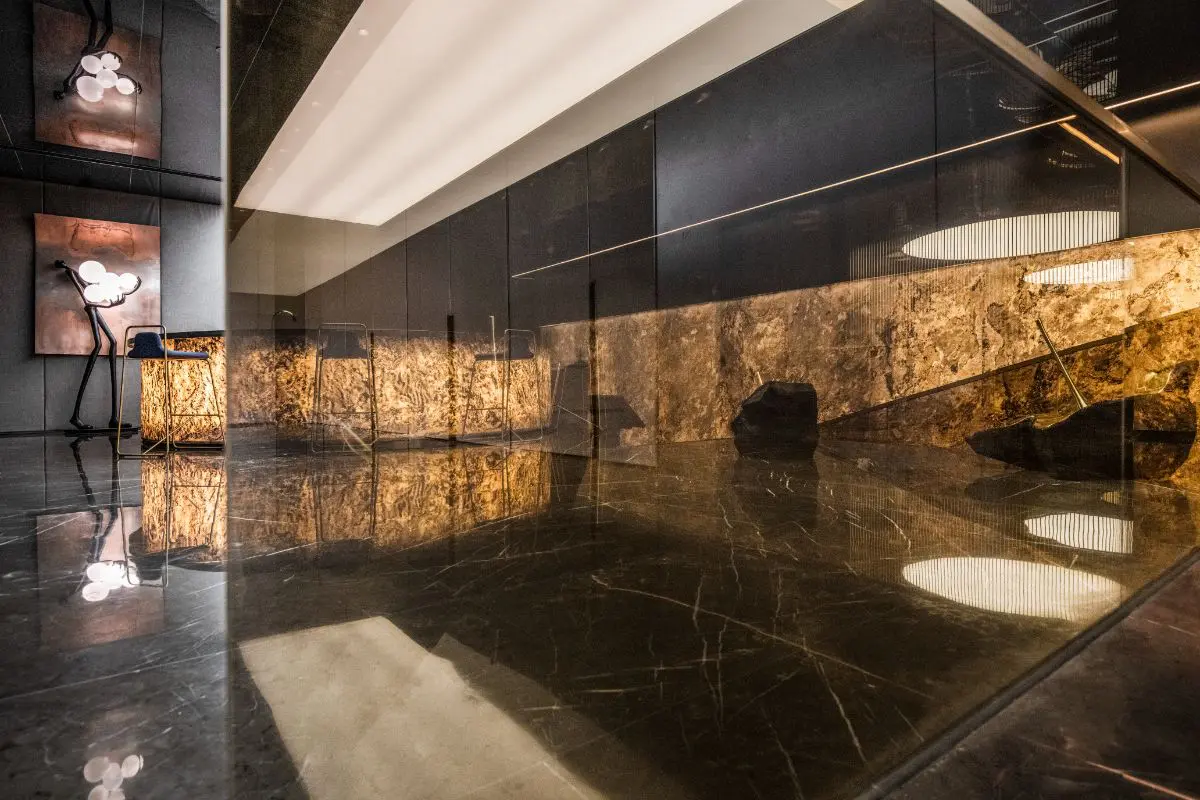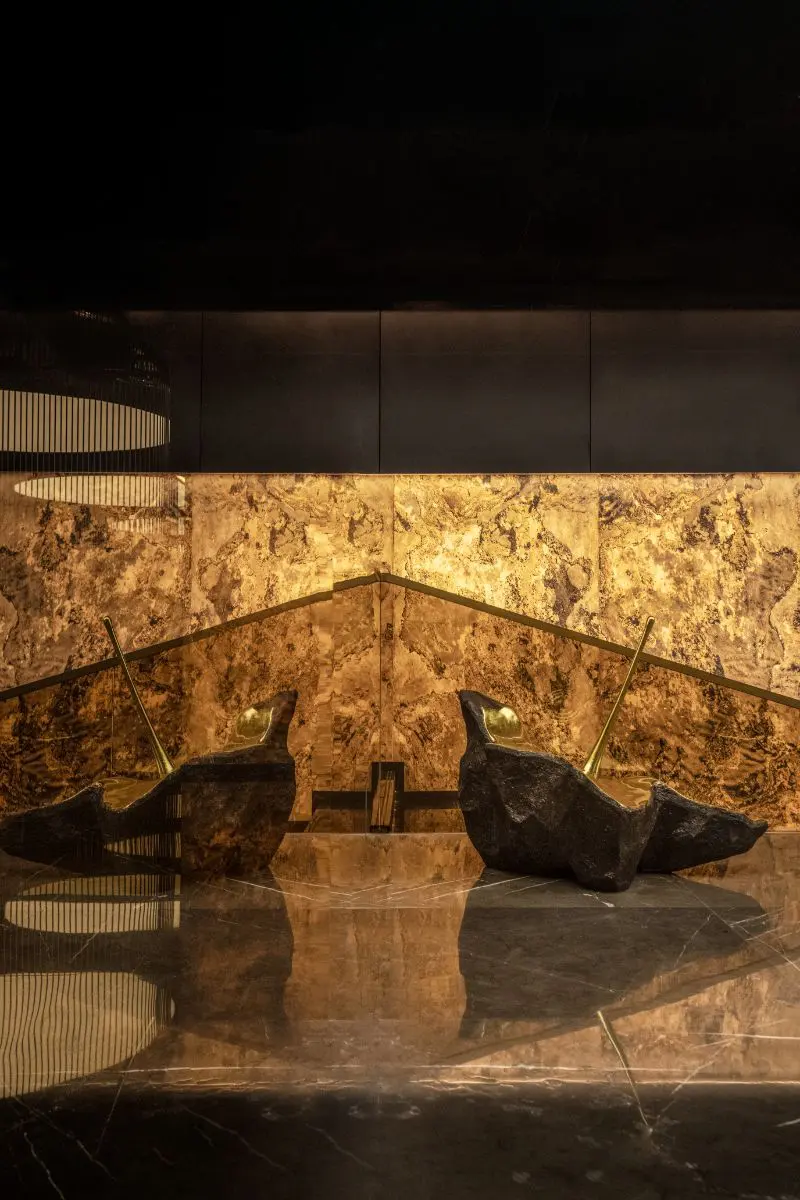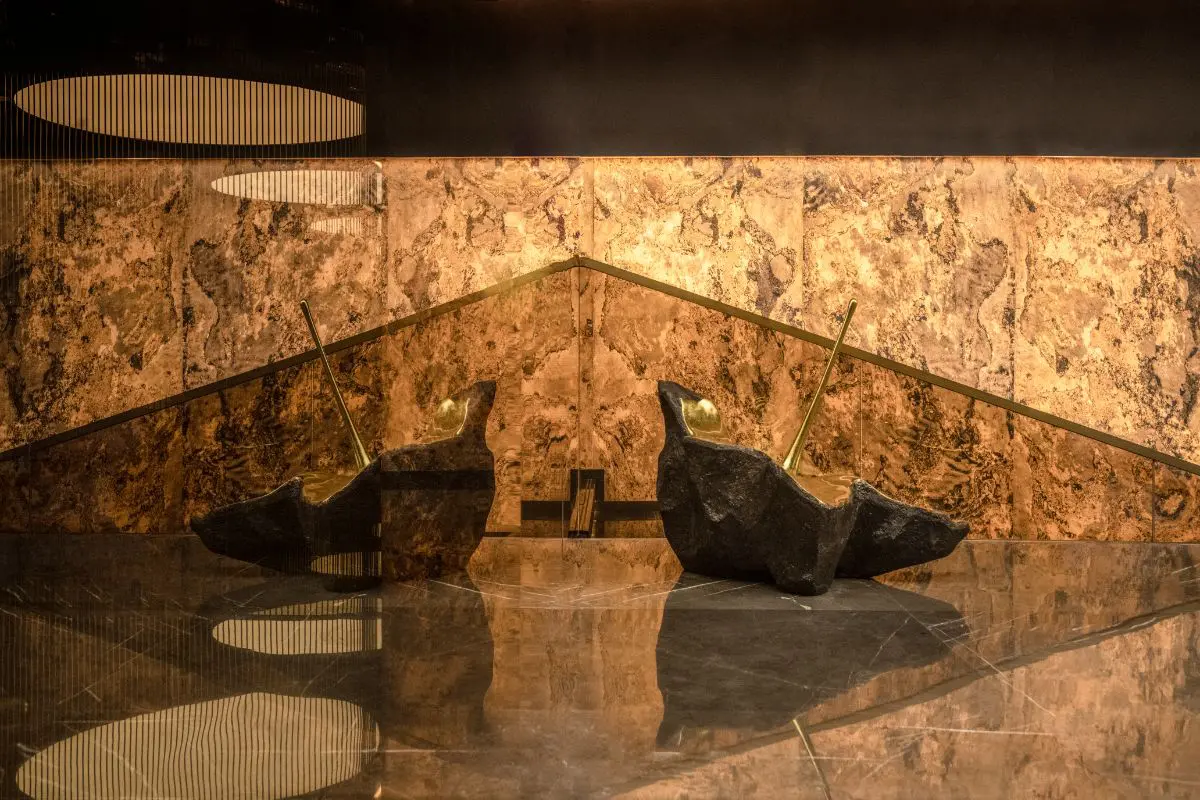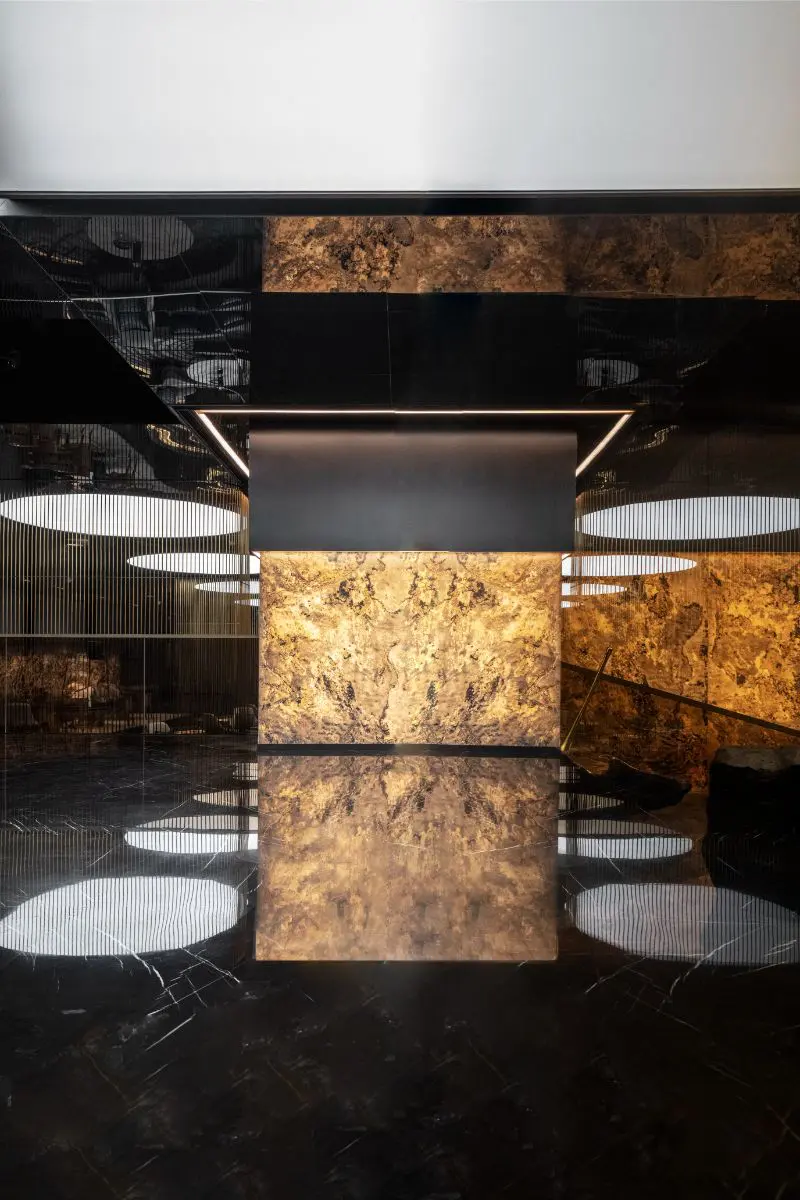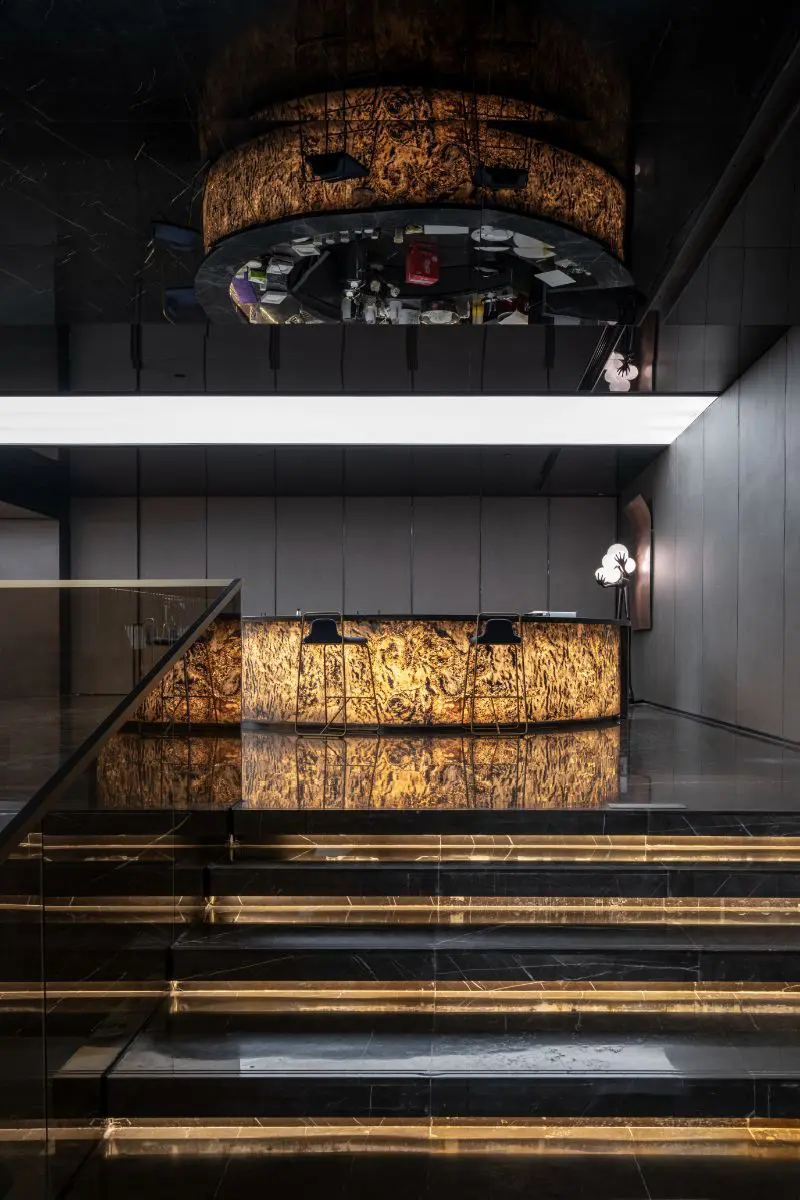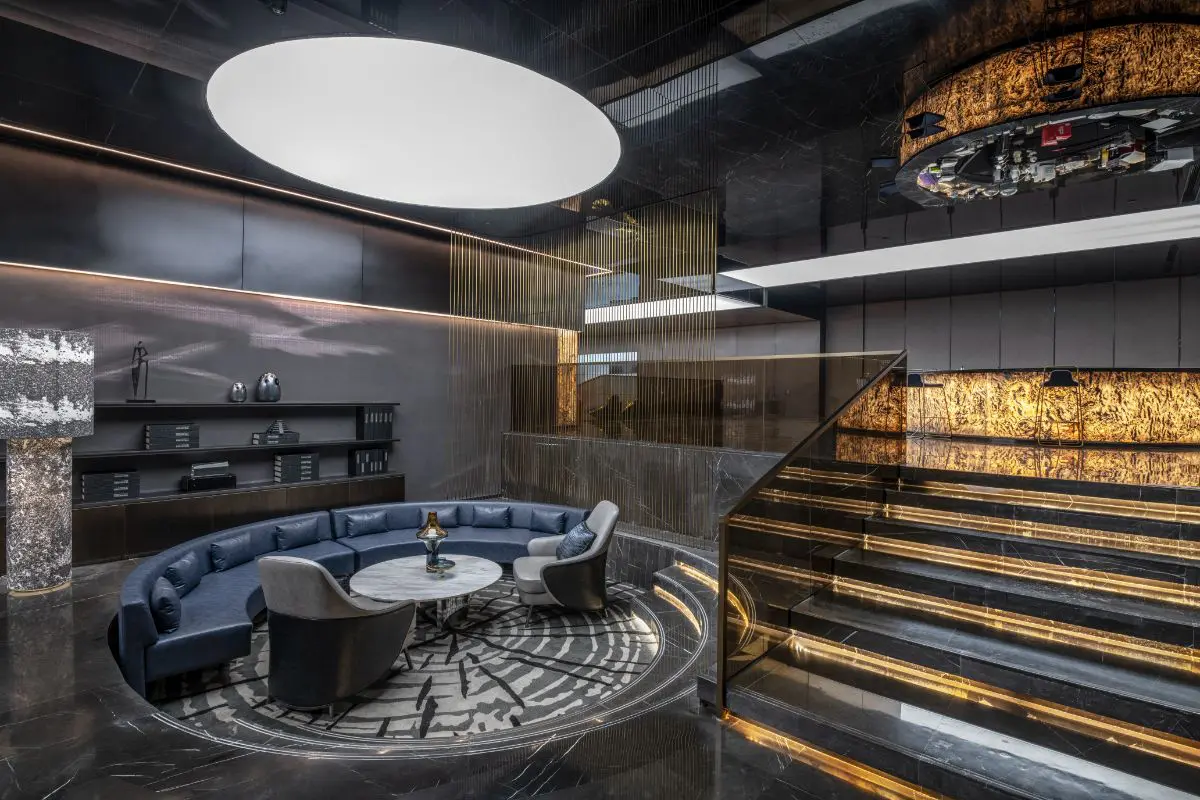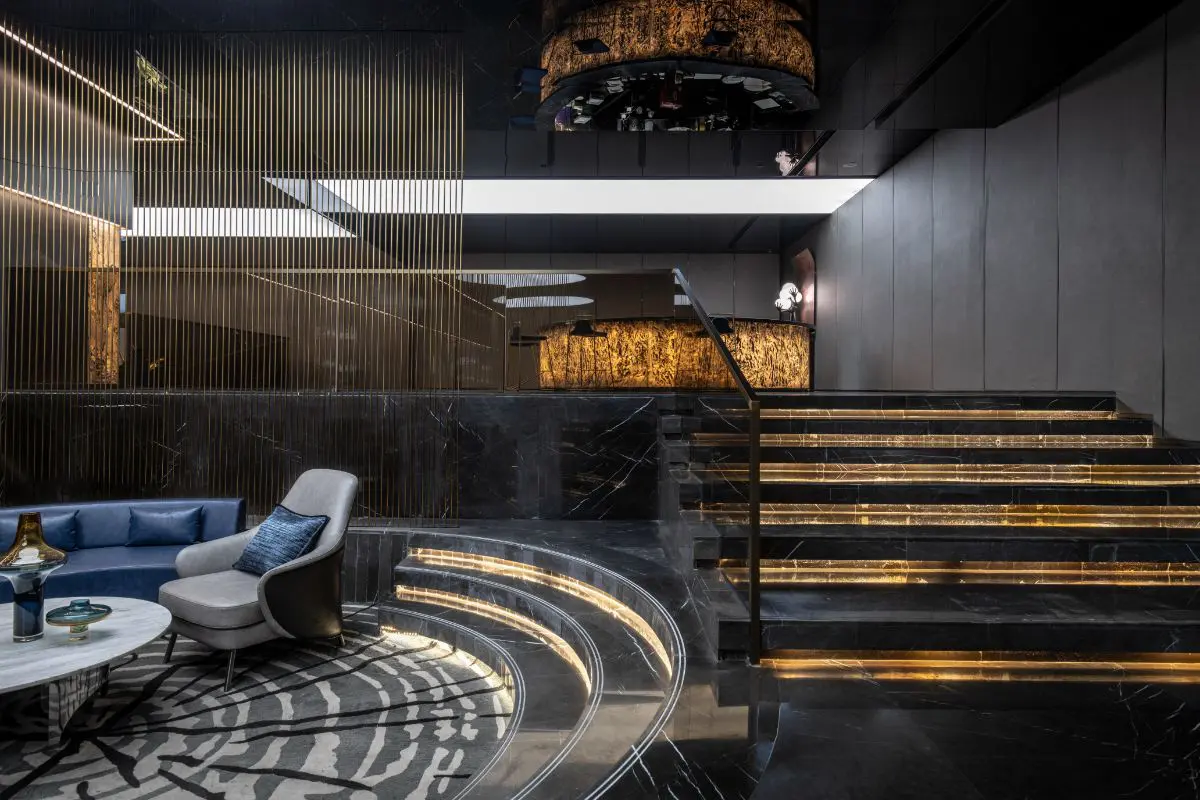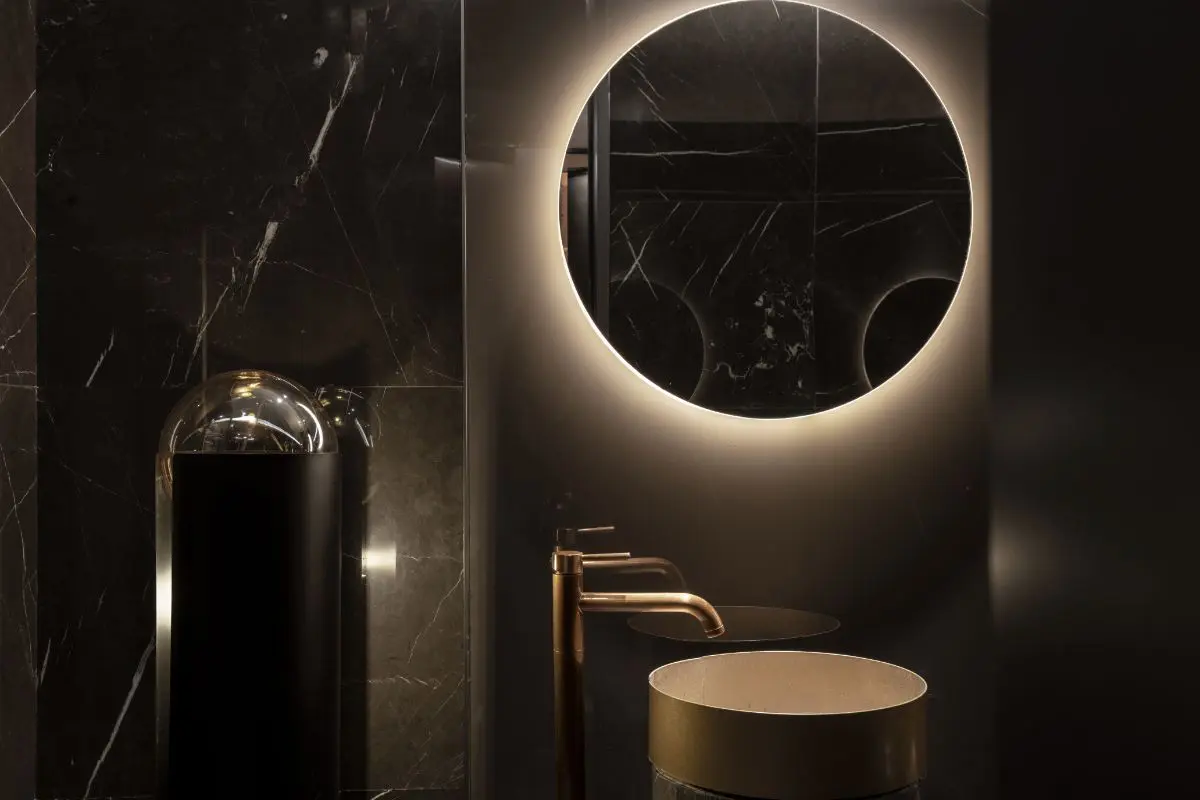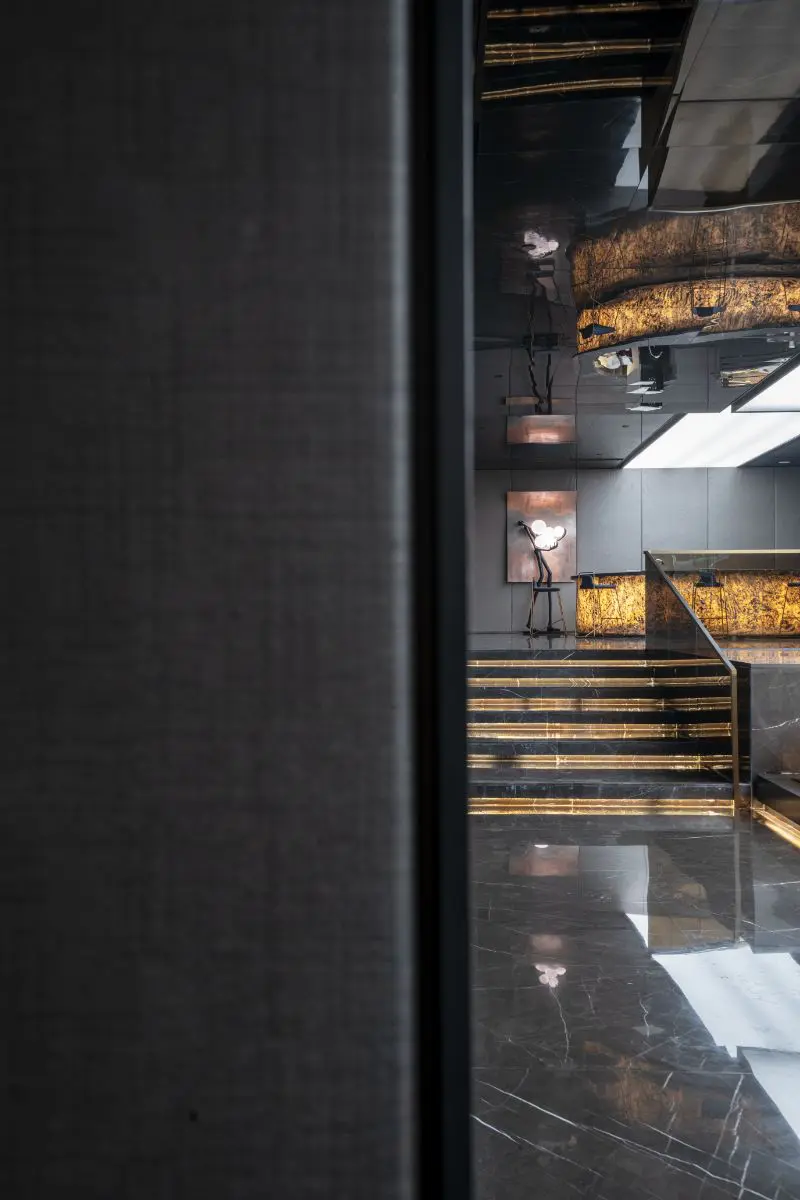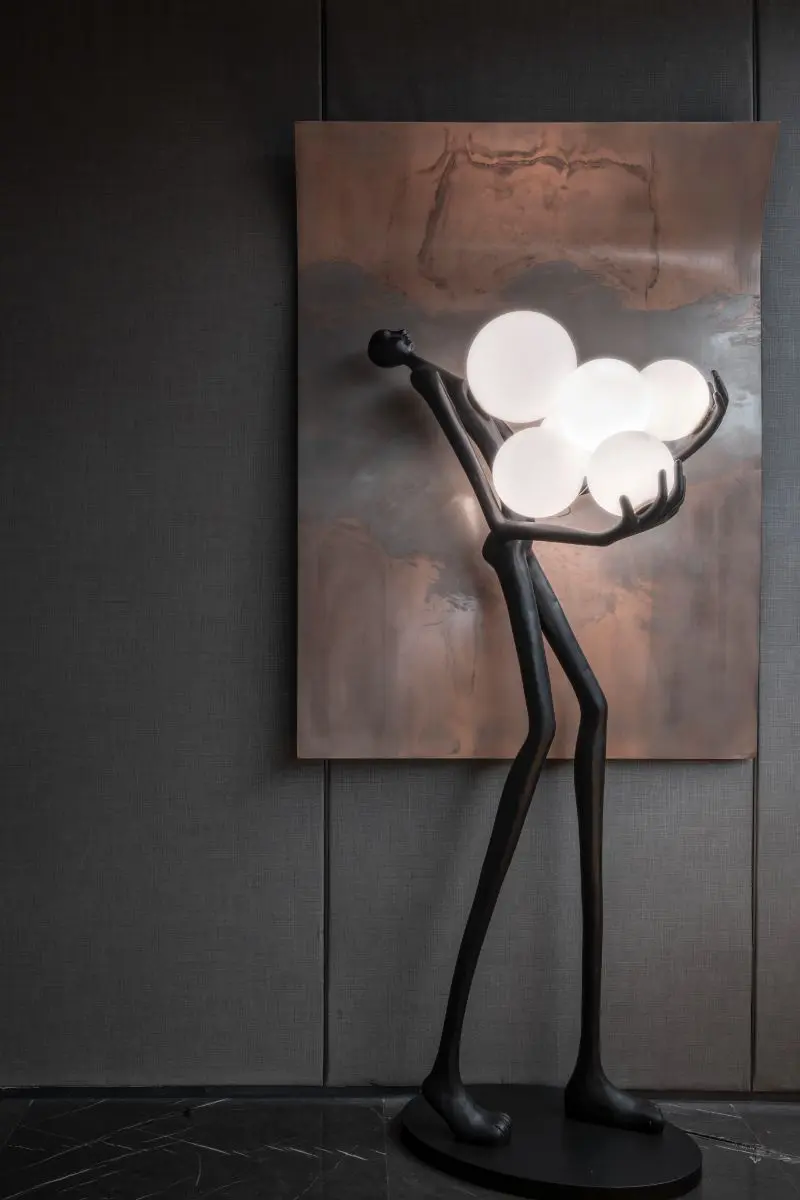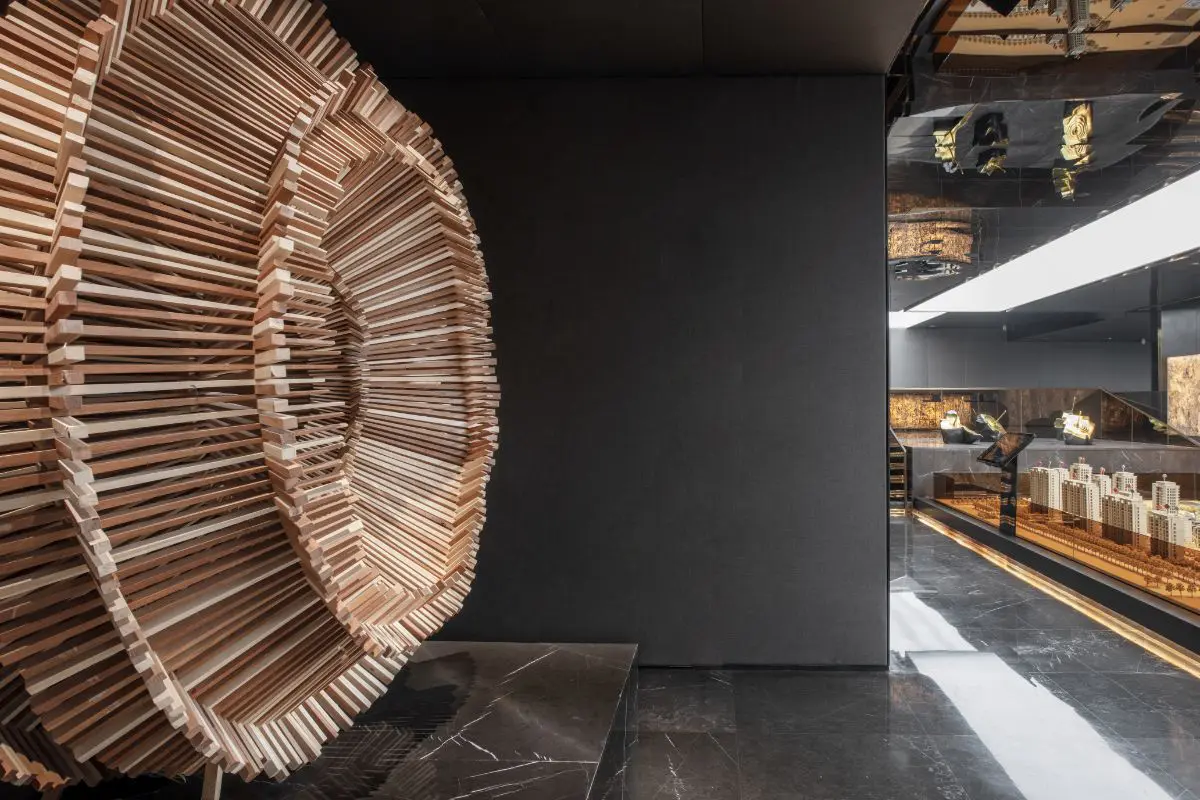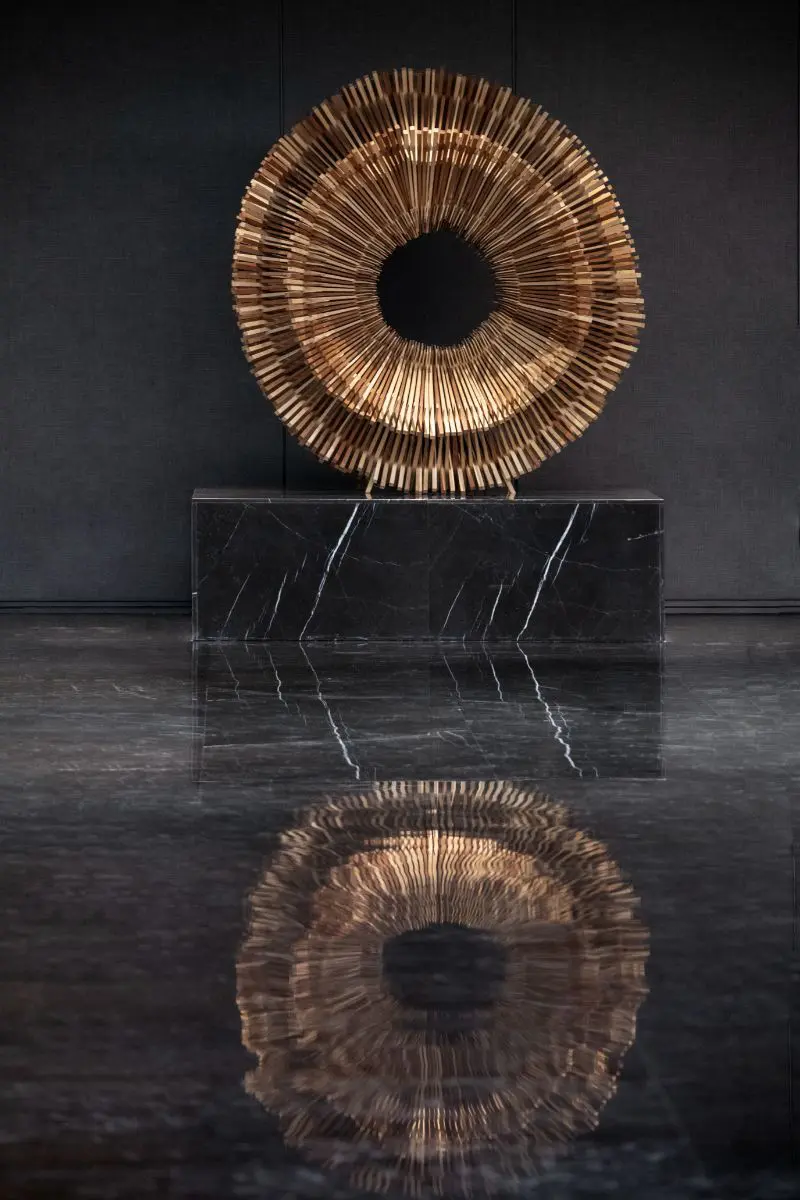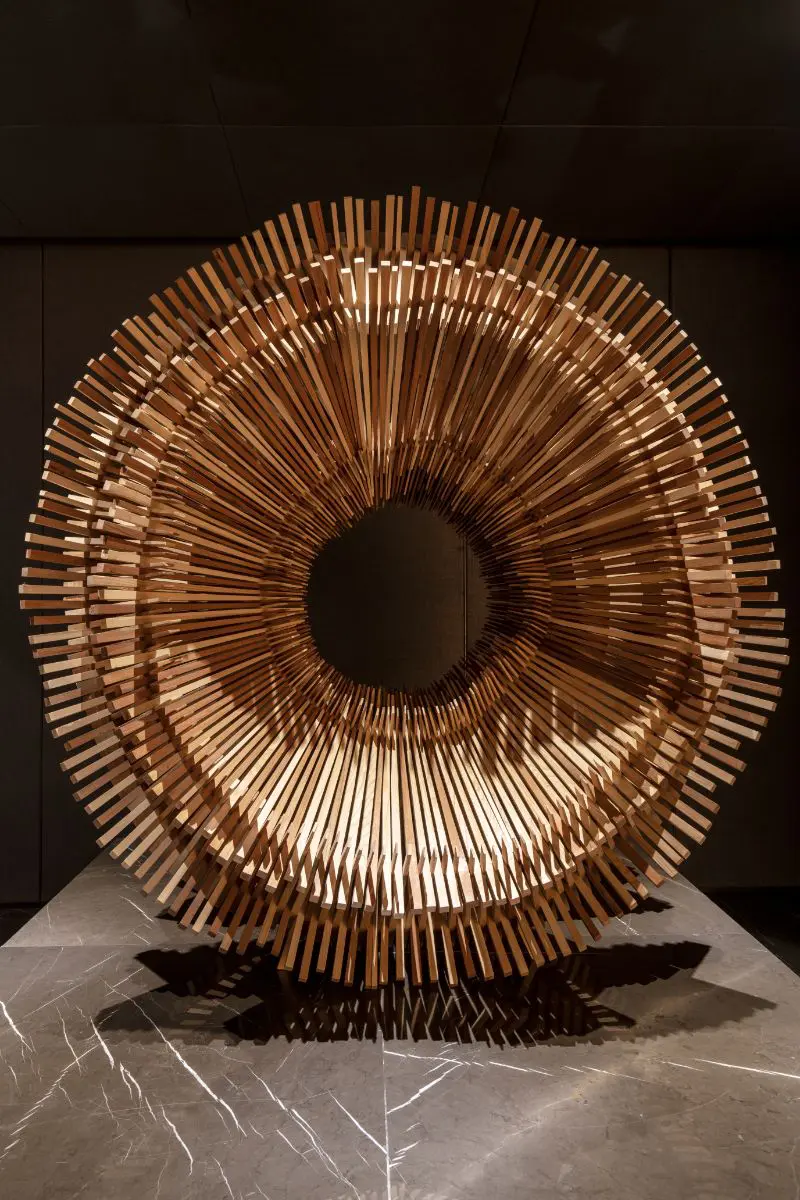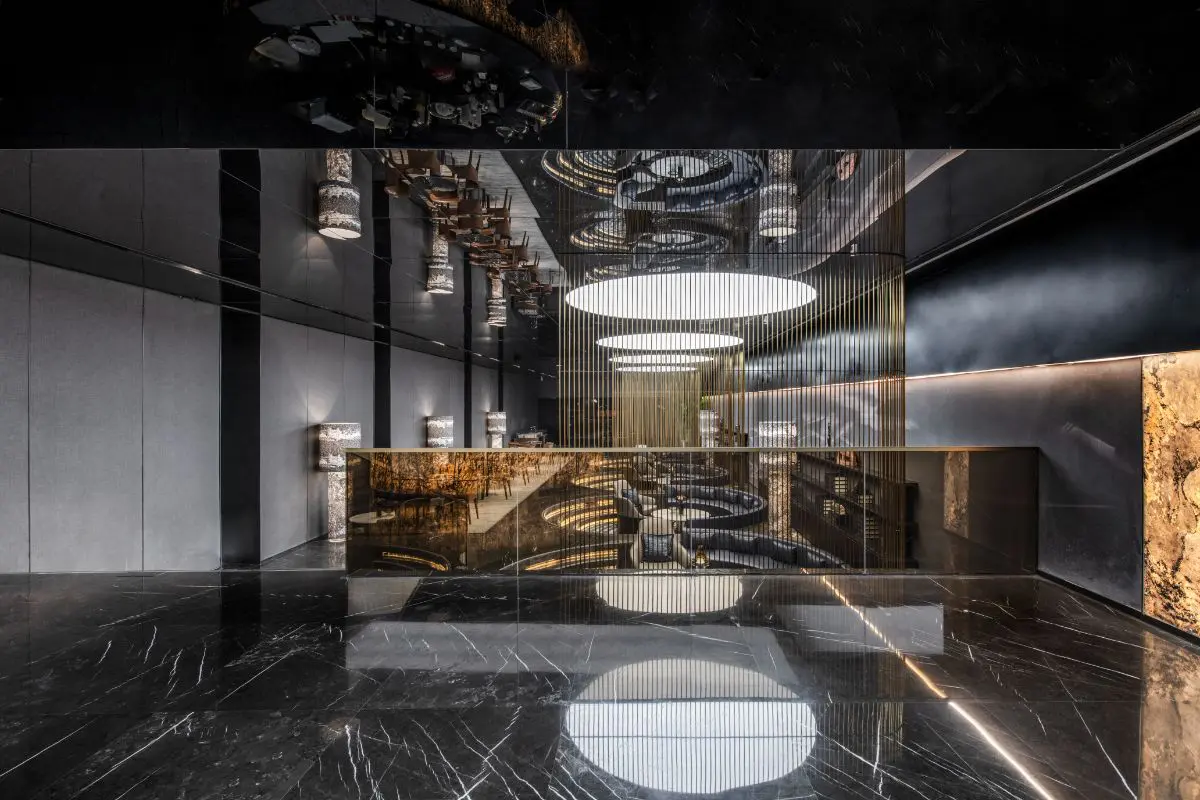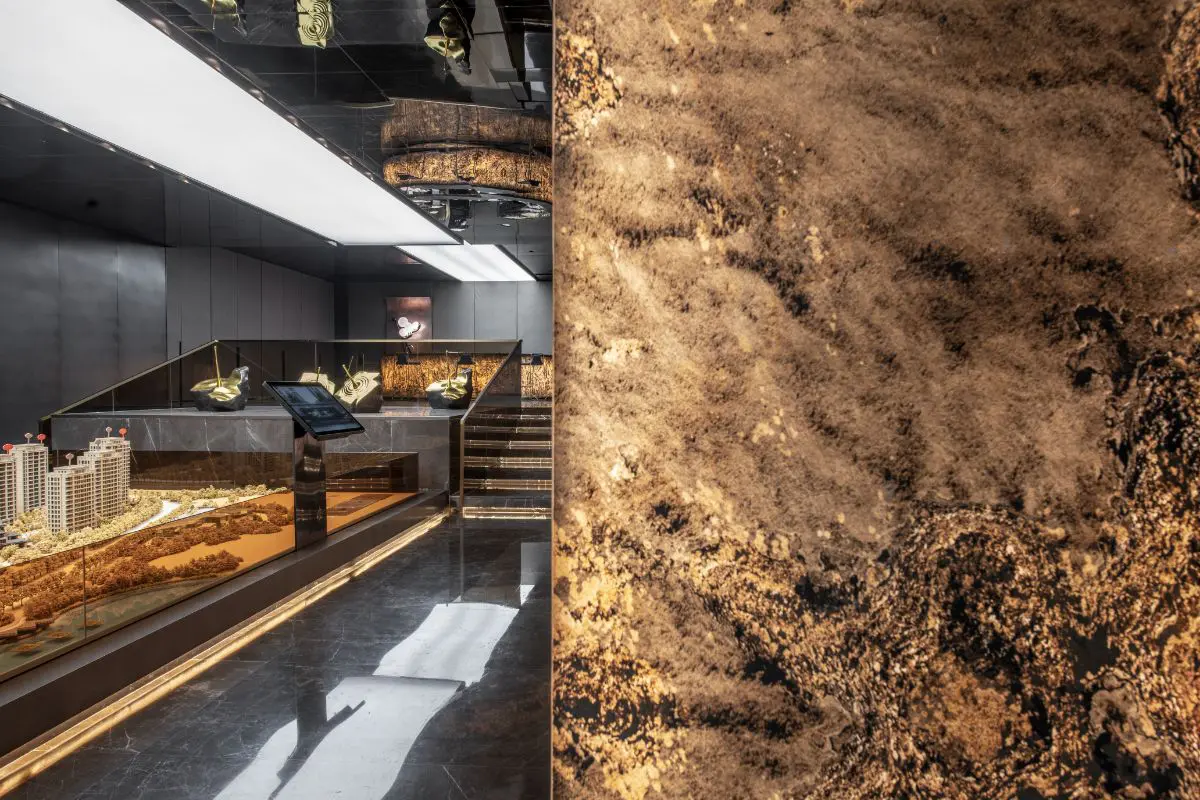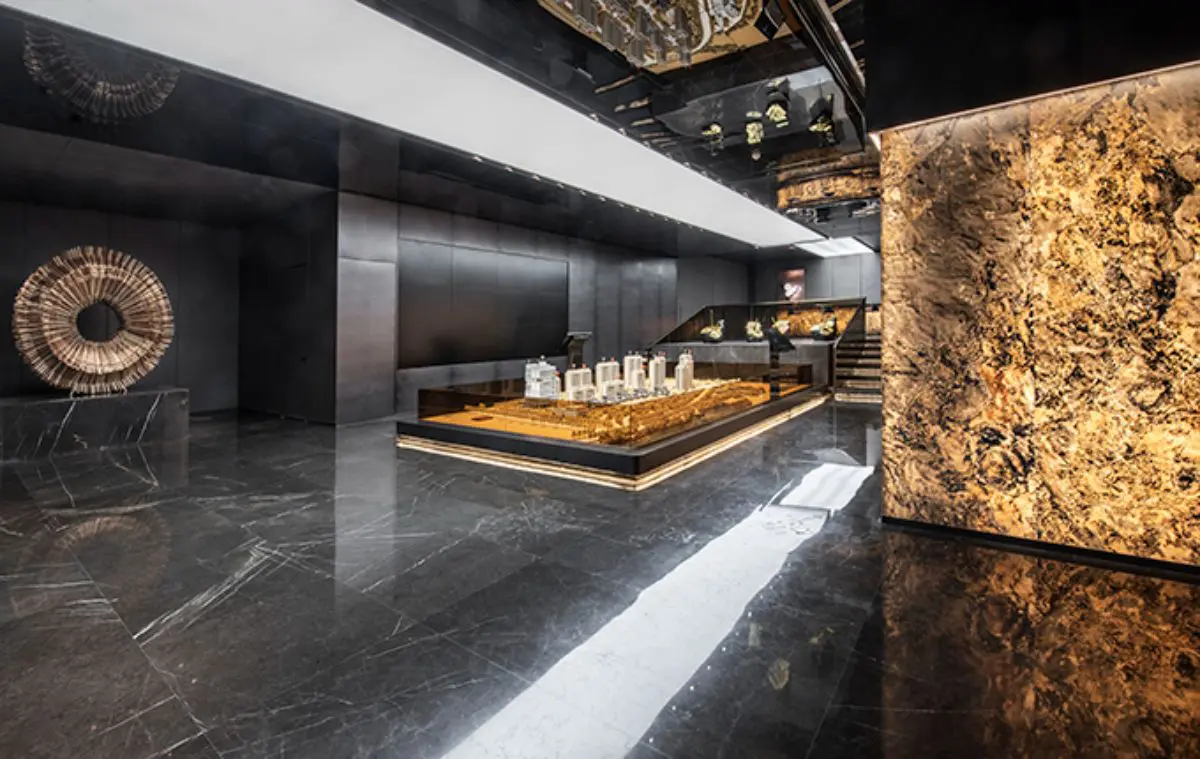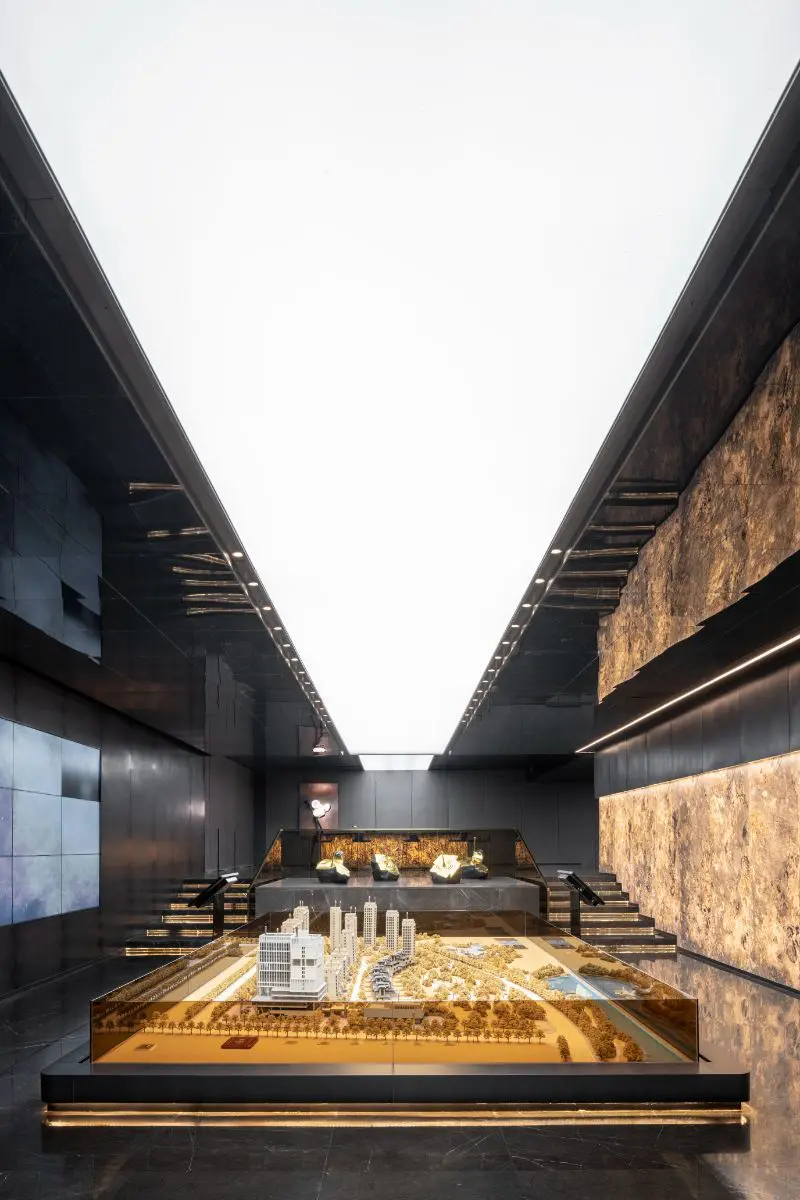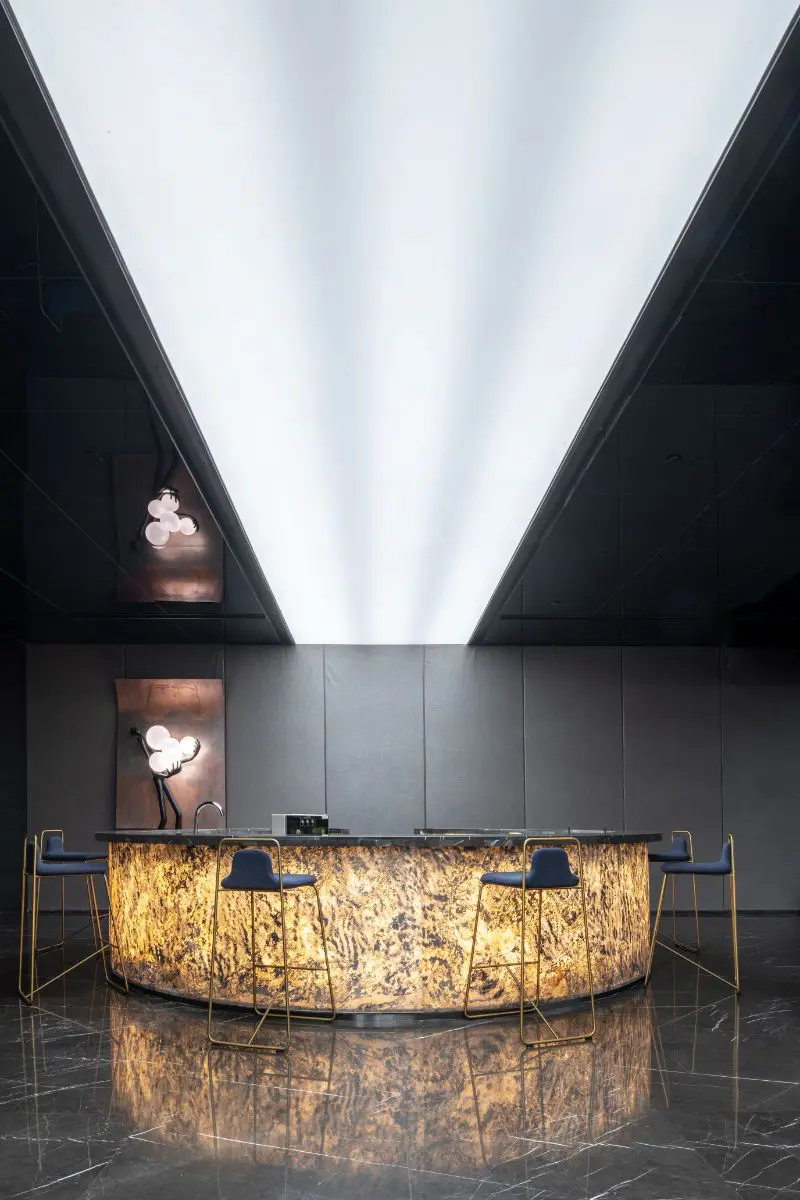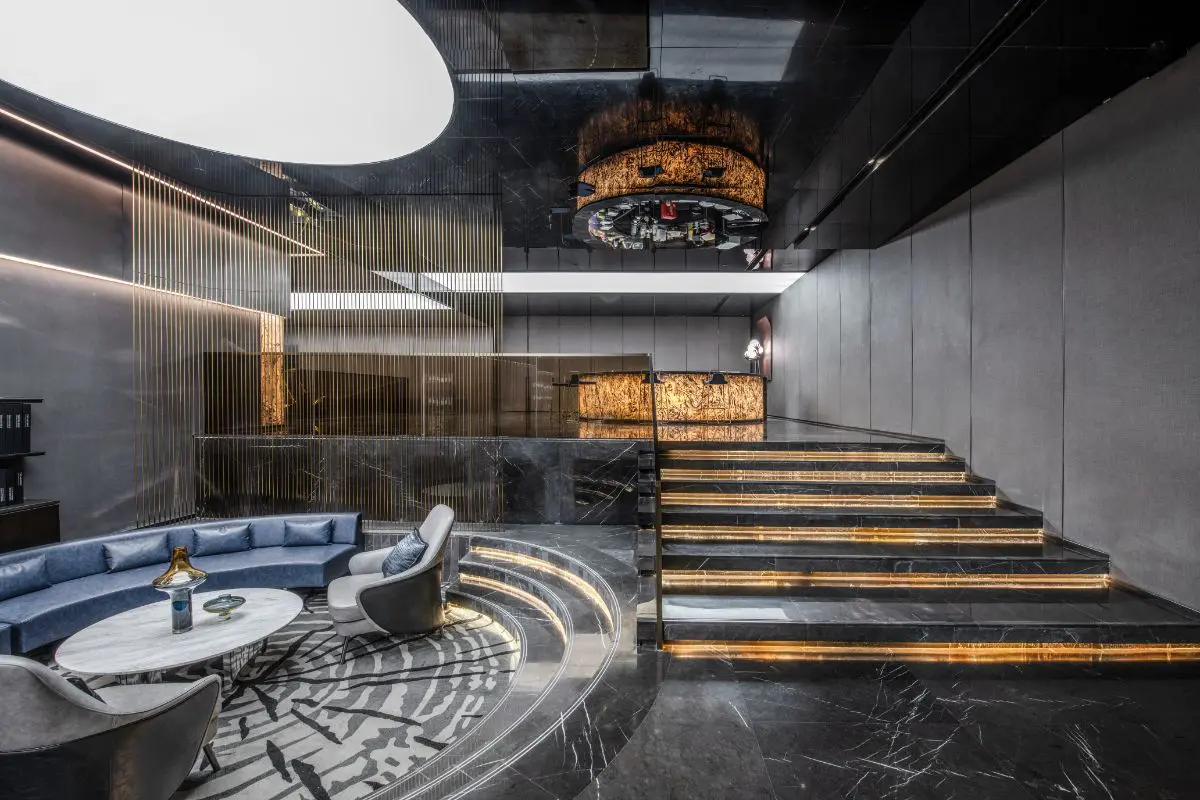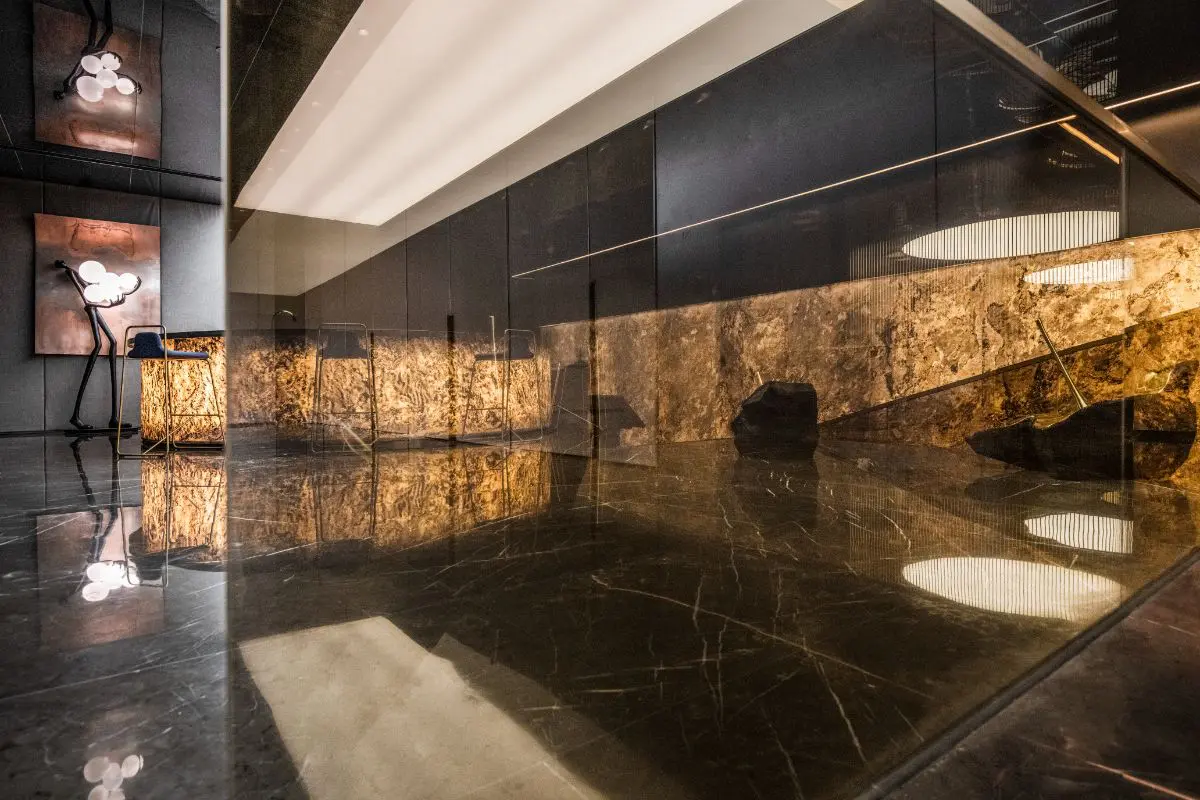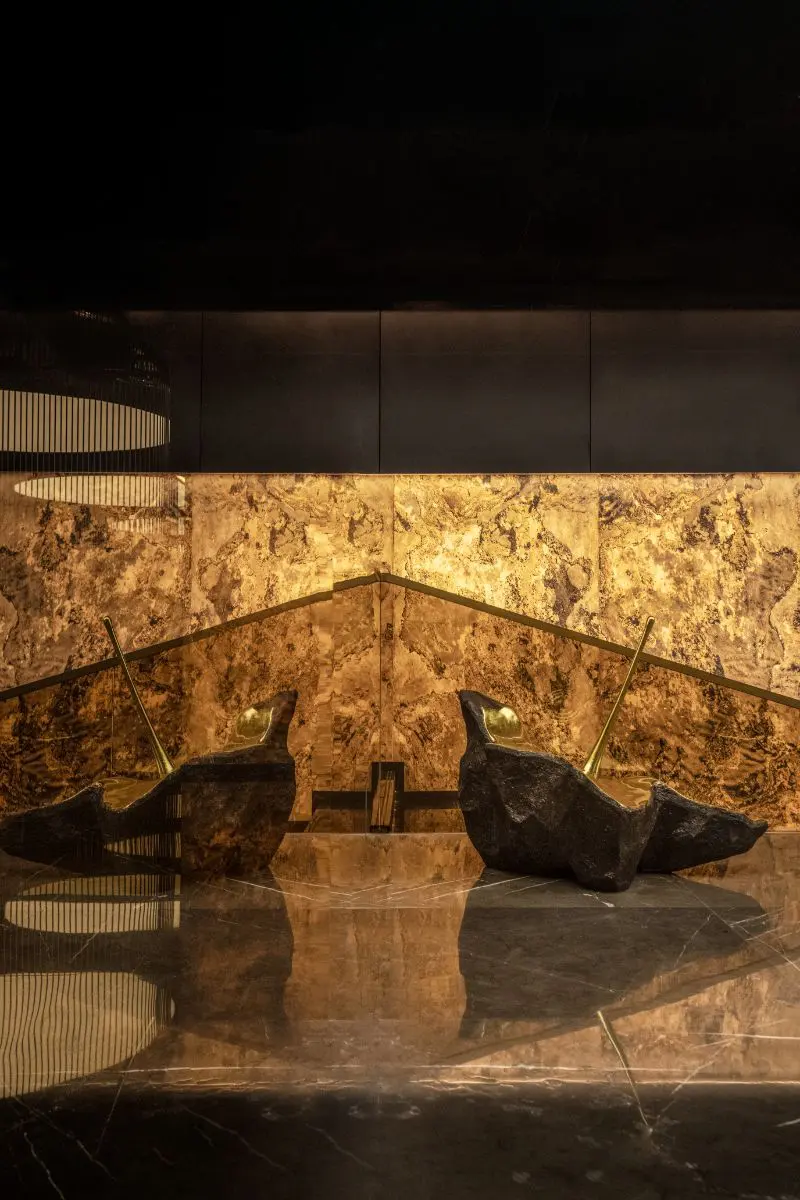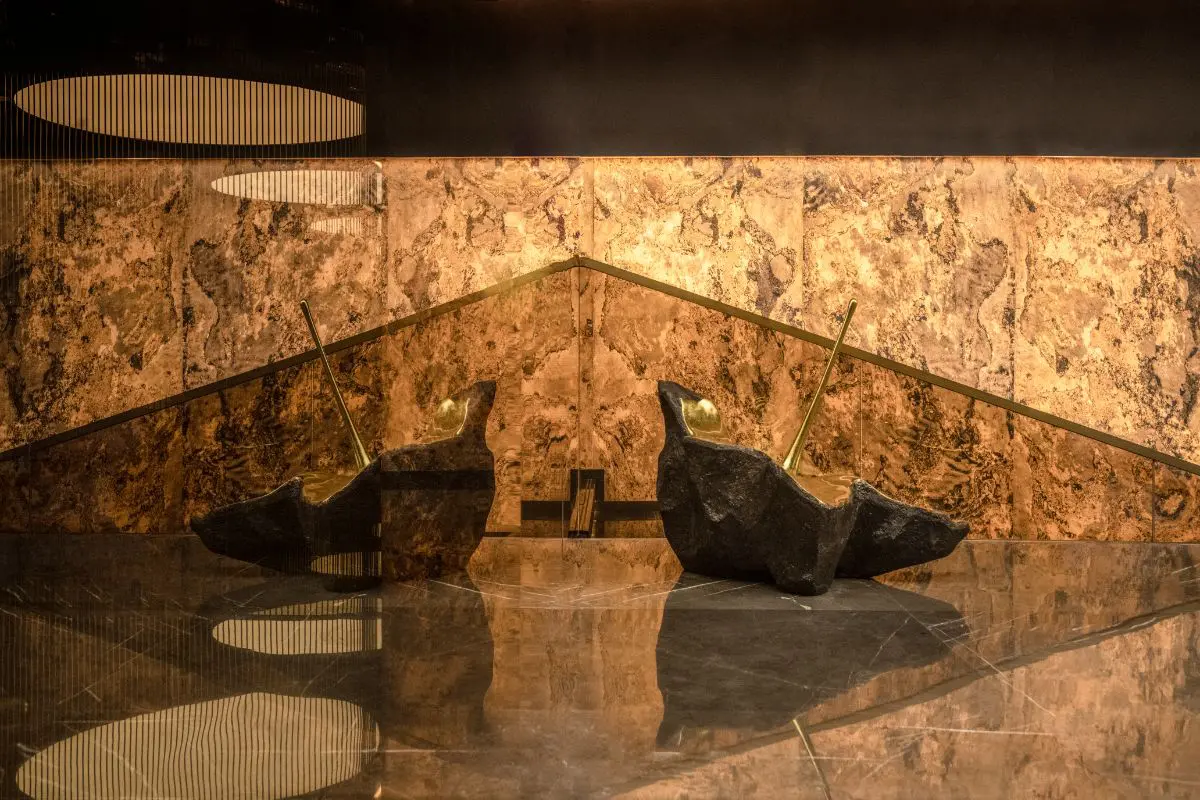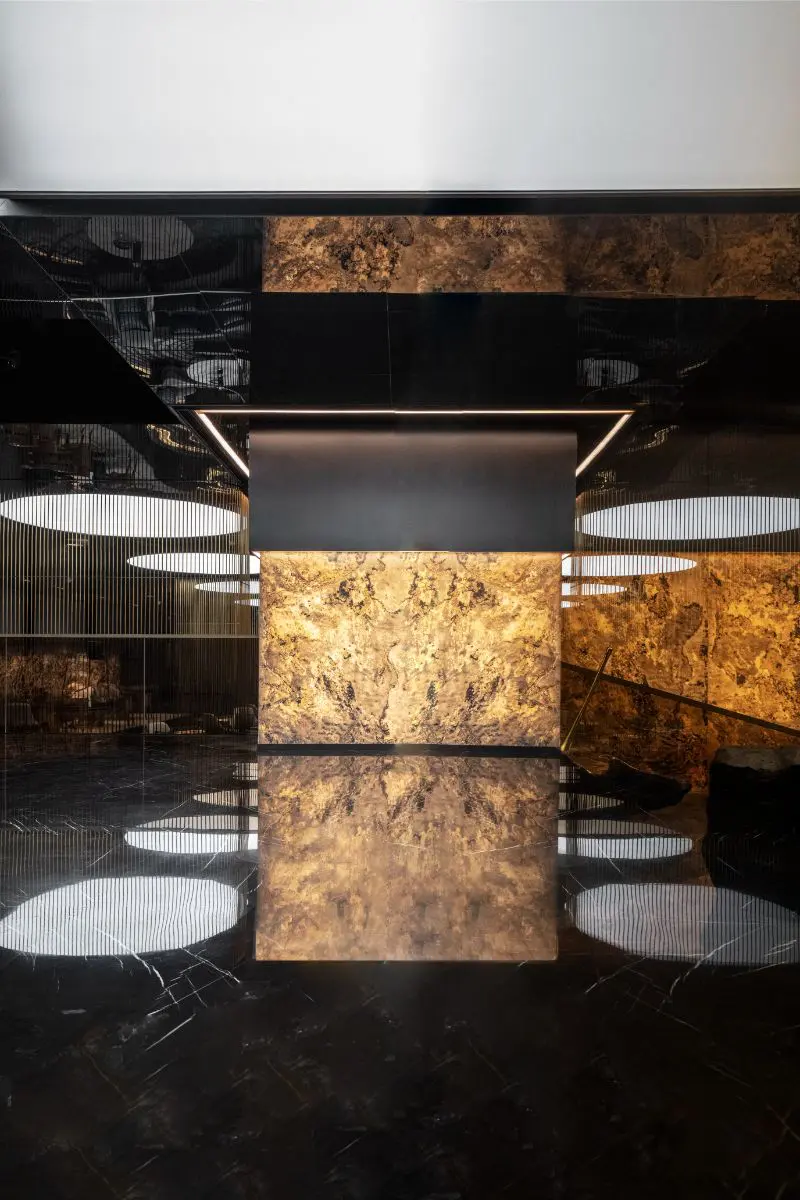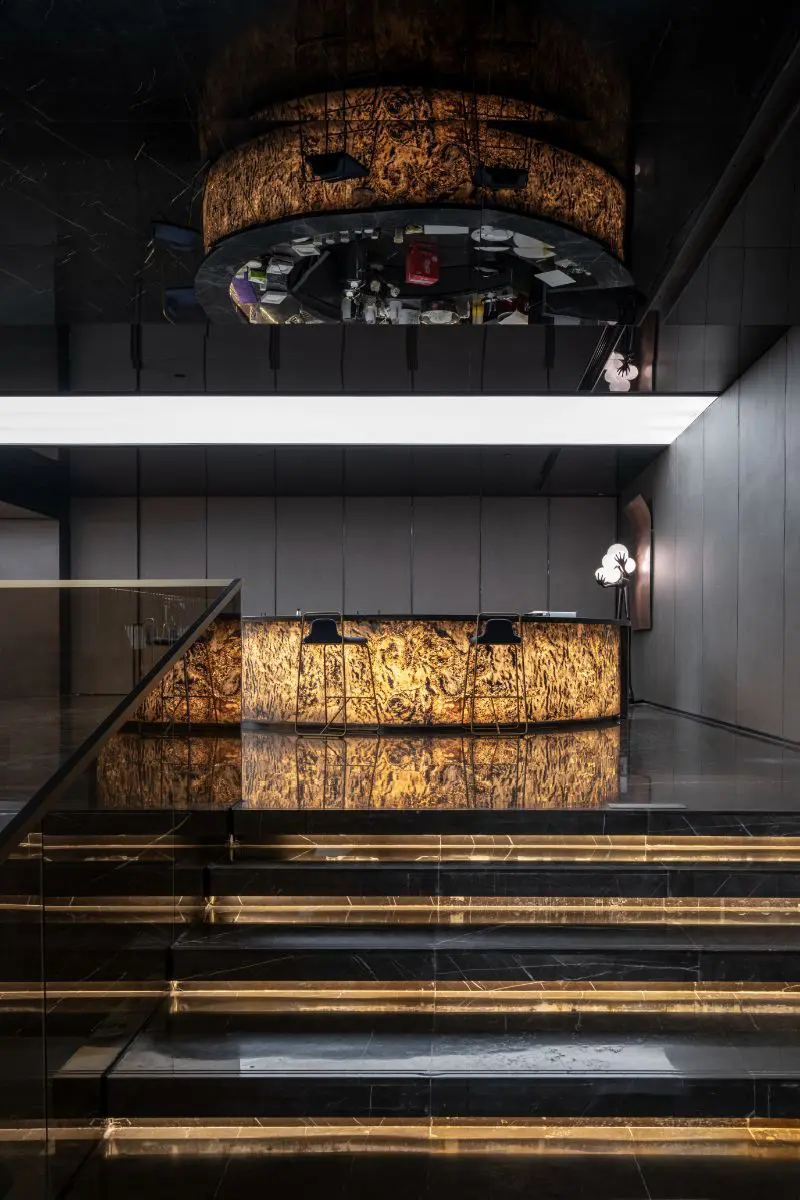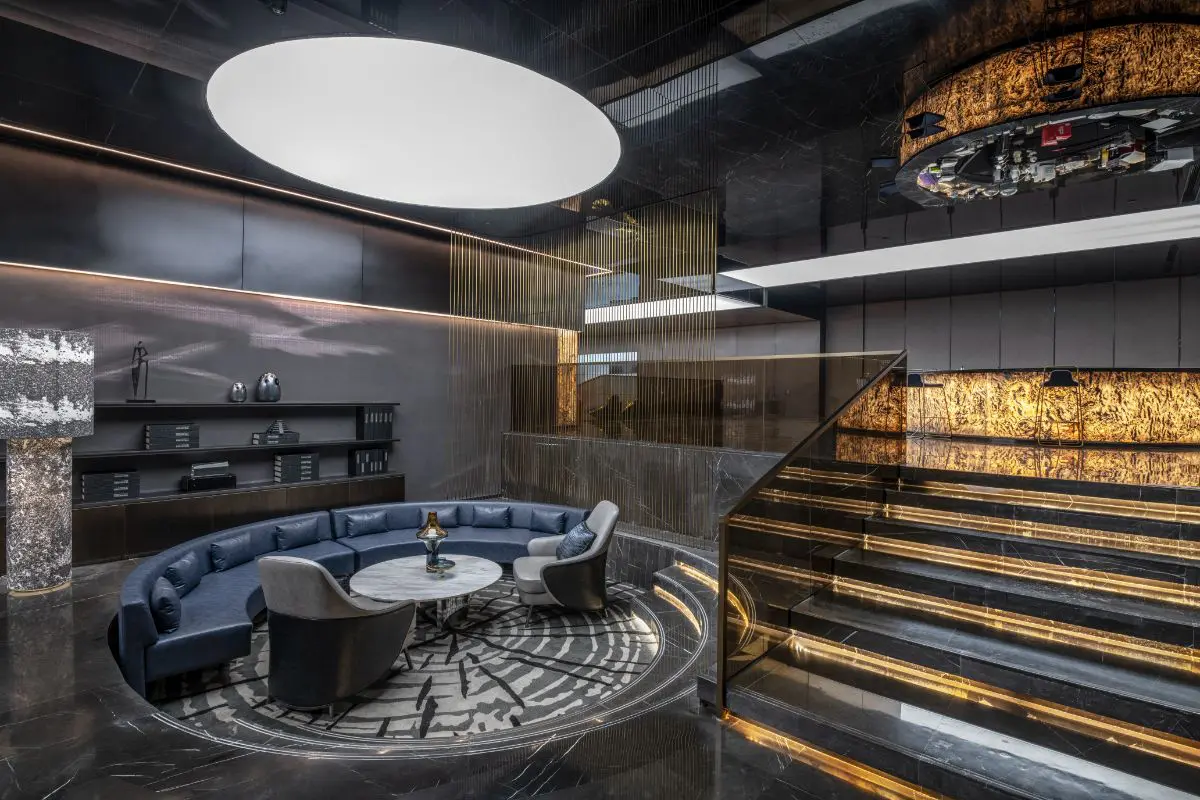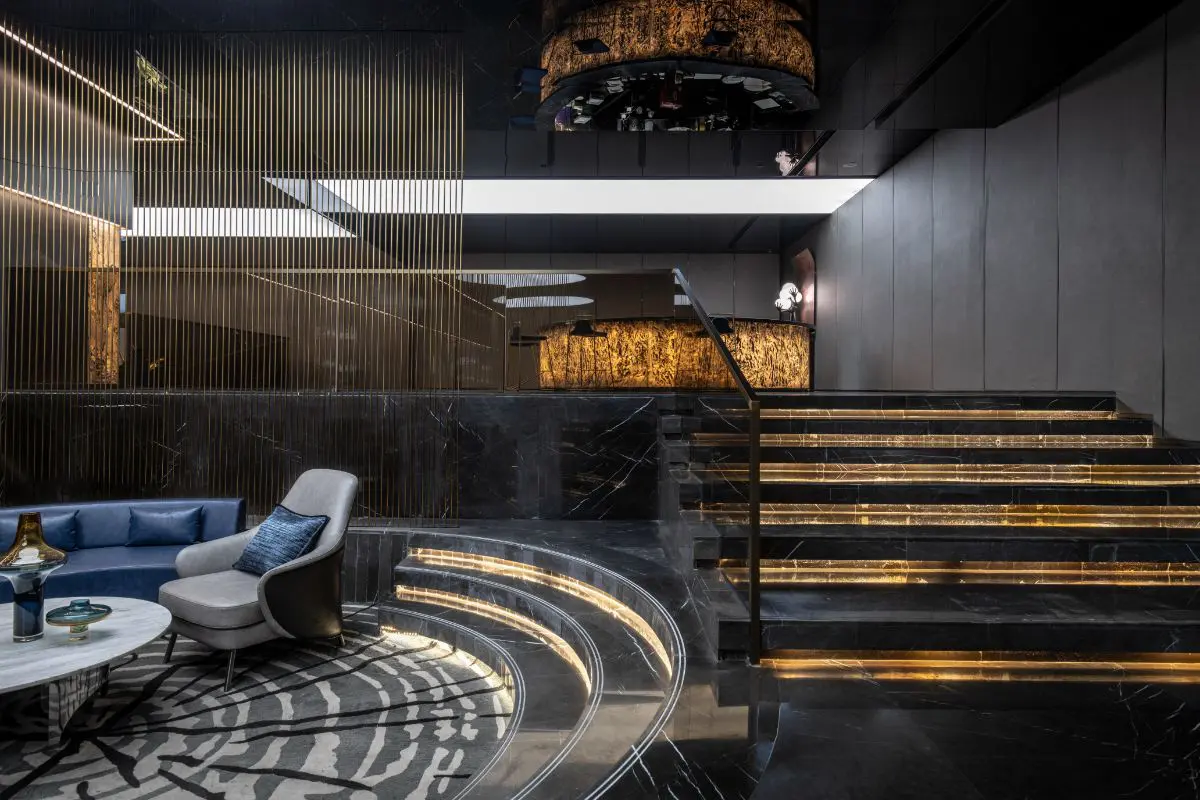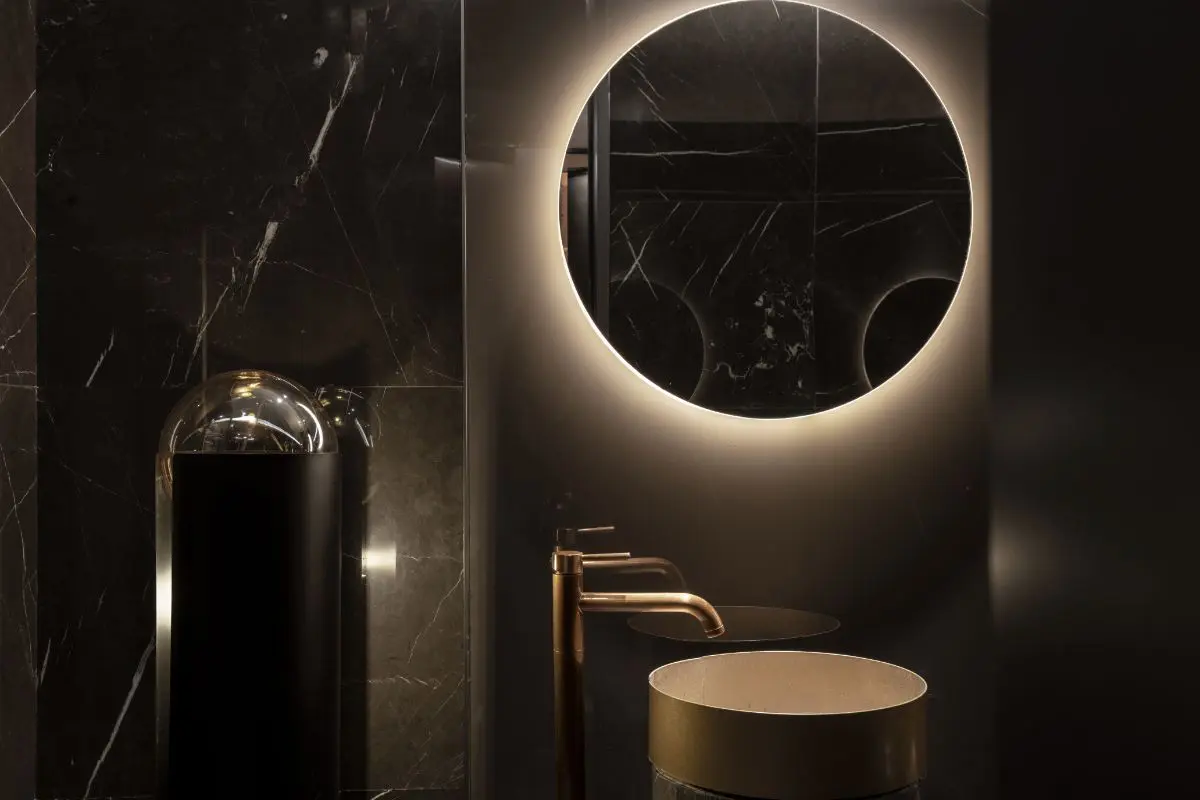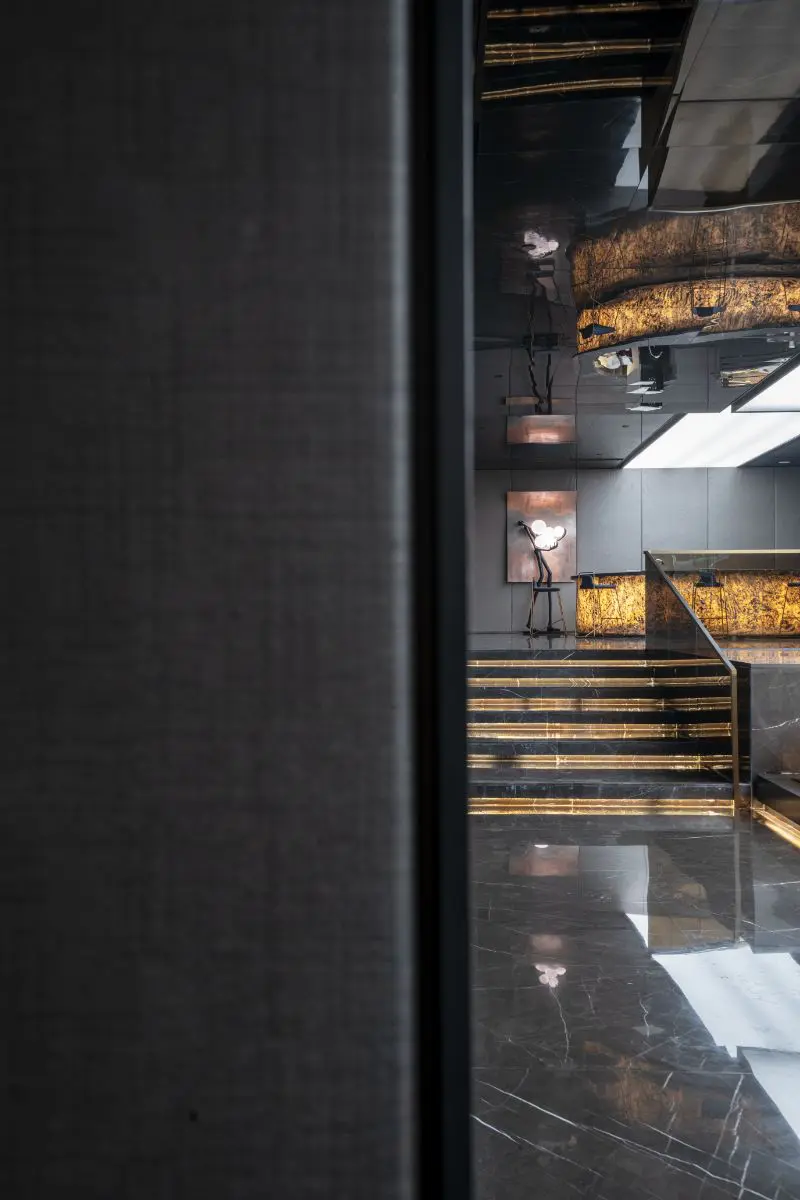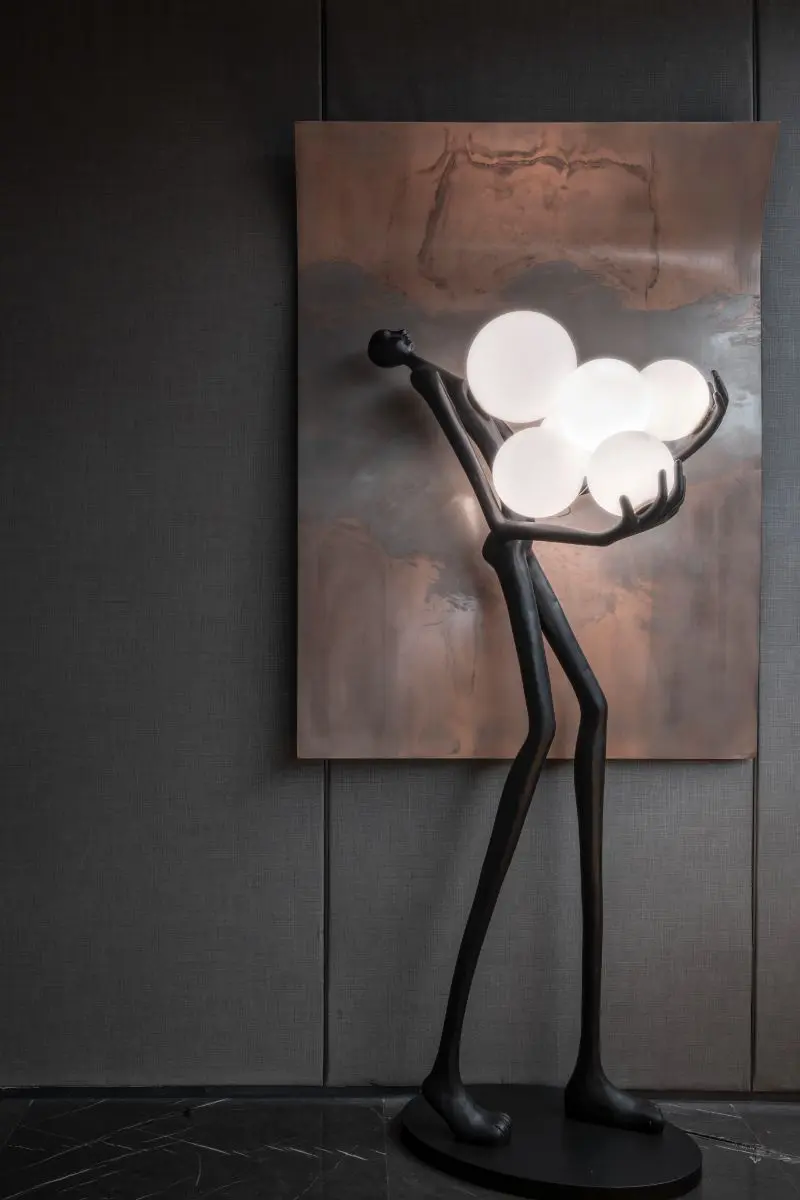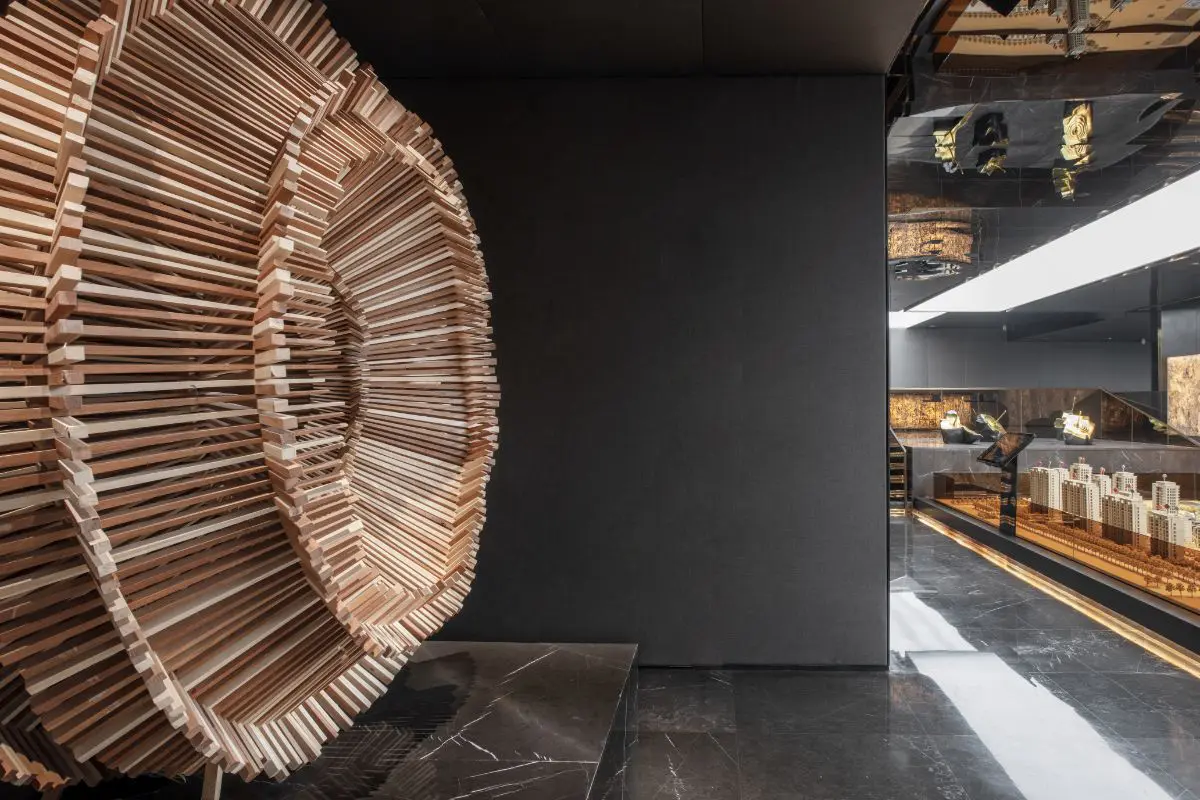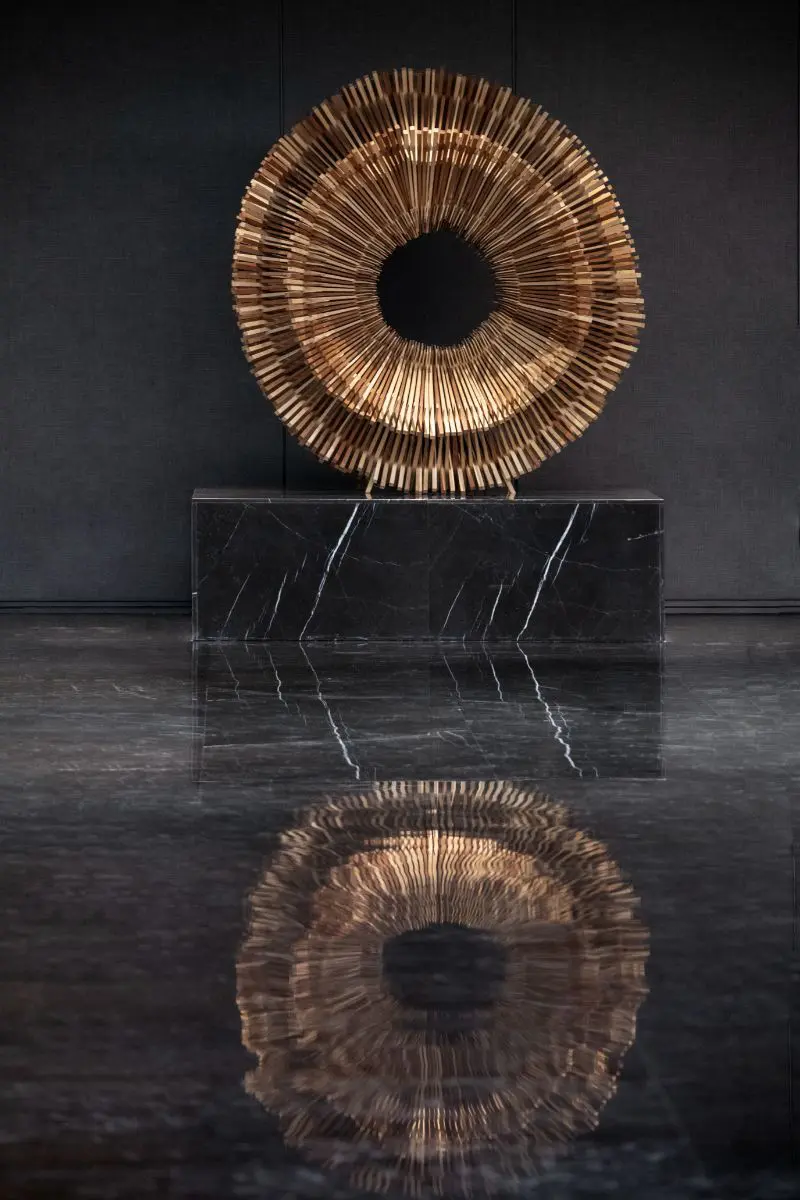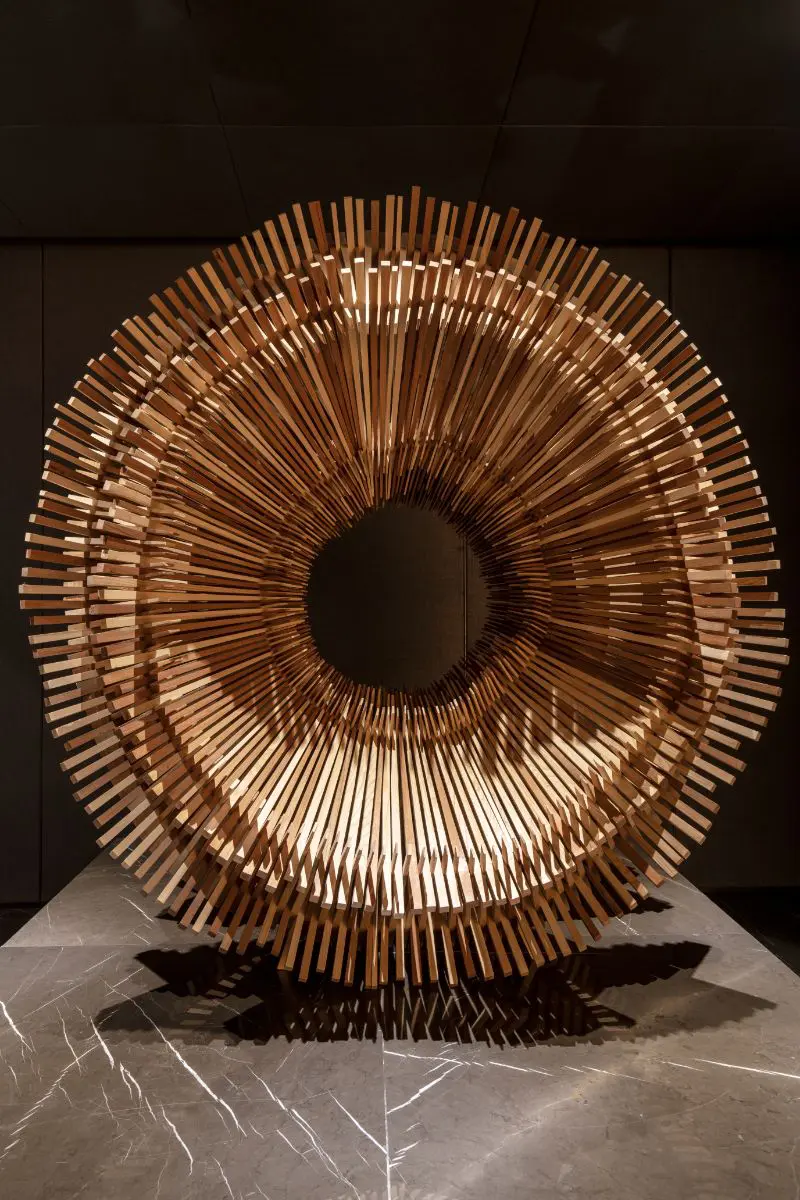 Yiju design advocates fine design, emphasizing value mining, product innovation, quality stability, and high reduction of design drawings and project completion effect.
Yiju design is a well-known brand interior design company in the industry, with a senior design team of nearly 100 people. Based in Shenzhen, Dachang design has branches in Beijing, Shanghai, and Wuhan, focusing on providing high-quality interior design services for high-end customers at home and abroad.
Yiju design was founded in 2015 by Mr. He Yi, who has been designing Shengeng real estate for many years. The company has established strategic partnerships and good cooperative relationships with well-known real estate group companies such as Vanke Real estate, Longhu real estate, and Yuzhou real estate through unique ideas and high-quality services. At present, the company has more than 100 interior design and soft decoration design projects in Chongqing, Wuhan, Nanchang, Nanning, Shenyang, Changchun, Yinchuan, Fuzhou, Zhengzhou, Changsha, Qingdao, and the Pearl River Delta, which have been highly praised by the owners, won international awards and gold awards and awards from the owners and has become a high-quality service provider for domestic medium and high-end real estate enterprises.
Yiju design has grown into an influential and representative well-known design brand. In the future, we will not only provide soft and hard decoration indoor integrated design for high-end real estate but also provide professional design and consulting services such as education, old transformation, and activation projects.